Real esta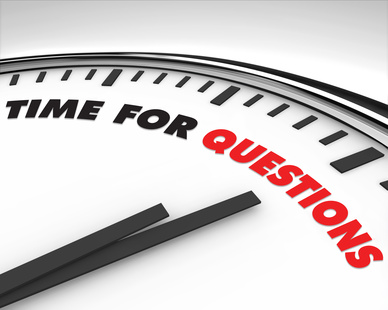 te investing isn't as simple as it used to be.  At least not judging by the kinds of questions we're getting from our listeners!
Back in the old days, you just bought a piece of property and rented it out.
Sure, you needed to pick a good neighborhood and tenant, and you'd want to pay attention to interest rates so you could refinance if rates dropped.  But other than that, real estate investing was about as exciting as watching paint dry.
But over the last couple of decades, real estate investors have added things like Fed policy, global warming, mortgage derivatives and currency wars to their list of worries…just to name a few!
That's why we're here.
While you're busy with your nose to the grindstone at your day job…or scouring neighborhoods looking for just the right property to place in your portfolio… The Real Estate Guys™ are traveling the world attending conferences, interviewing experts, touring markets and sitting full lotus meditating on macro factors affecting you and your real estate investing.
In the studio, a trio of posers going to the mat for you:
Your guru of gab, host Robert Helms
His half-crow co-host, Russell Gray
The Godfather of Real Estate, Bob Helms

As always, for this episode of Ask The Guys, we ask Walter to fly down to the mail room and rummage through the email bag for some likely candidates.  We don't use everything Walter pulls out, which sometimes ruffles his feathers, but it's always great to have lots to choose from.
So before we dive in to this batch, we invite YOU to add your question to the pile.  Who knows?  Maybe YOUR questions will be selected for the next episode of Ask The Guys.
Should I Accelerate the Payoff of My Loan?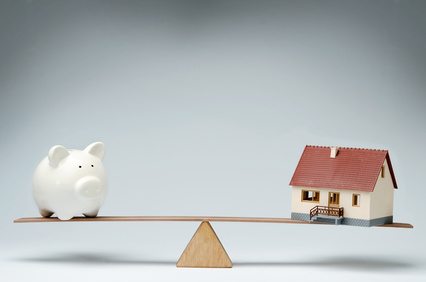 What a great question!  The short answer is…it depends on your personal investment philosophy, objectives and strategy.
Here's what we mean:  Paying down the loan is like making an investment.  You're essentially investing your cash to save the expense of the mortgage.
So if you're paying down a 5% mortgage, from an ROI perspective, it's no different than buying a 5% dividend paying stock or making a 5% interest loan to someone else.  Make sense?
Of course, you'll want to consider other factors like risk, liquidity, tax breaks, control, impact on borrowing power, etc.
Look at the total impact of the loan pay down and compare it to all your other available investment options.  If paying down the loan is the best investment available to advance your goals and fits your investment philosophy, then do it.
We're guessing you'll usually find a better investment.
What Metric Can I Use to Know if I Should Keep a Residence as a Rental?
Another great question!  You guys are so smart.
The big two metrics are cash-on-cash and internal or total return.
Cash-on-cash is about how much cash flow you get back each year divided into the amount of cash you put in.
So if you have $10,000 a year coming back to you on $100,000 invested, you have a 10% cash-on-cash return.  Cash-on-cash can be BEFORE tax or AFTER tax.  And it's usually a good idea to look at both.
Total return takes into account amortization (equity build up from the pay down of the loan) and appreciation (the increase in the value of property over the price your paid).
Of course, you don't get this until you sell, so these are paper gains (unrealized) until the property is liquidated.  It's like when the stocks you have in your 401(k) go up in price, but you haven't sold yet.
In both cases, you simply need to calculate the return on the property you have versus other properties you might buy.  If the current property is better, keep it.  If there's a better investment, do that.
Of course, you need to take into consideration things like market trend, current interest rates (assuming financing is involved), transactional costs, and the hassle factor…just to name a few.
Will Tenants Pay More for Energy Efficient Properties?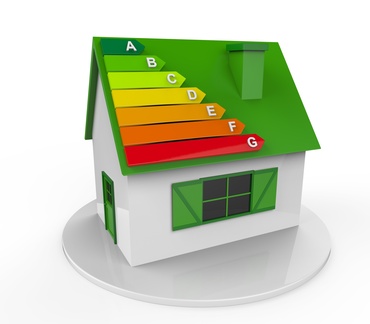 We're guessing some will.  But we're also guessing that most won't.  However, there aren't any empirical studies that we're aware of.
So we think that the best thing to do is talk to property managers and leasing agents in the particular market you're interested in.  Are they getting inquiries for energy efficient properties?  Are any properties in the area energy efficient, and if so, are they commanding extra rent?
Will Global Warming Put Entire Real Estate Markets Underwater?
Wow.  This is a hot topic over which there's been many heated debates.  Some claim the global warming is a very real threat.  Others say the argument is all wet.
The inconvenient truth is…we're not qualified to have an opinion.
With that said, the Godfather has heard a lot of claims about both man-made and natural disasters threatening mankind's economy, well-being and real estate.  In his seven decades of investing experience, nothing much ever came of it.
It;s not that the threats weren't credible or very scary.  They were!
In the 60's people were fearful of nuclear war.  Any major U.S.city, especially New York (financial center), Washington DC (government), Detroit (manufacturing…back when we still made things), and other major cities were considered to be on the short list of targets.
And how safe did Florida seem with the threat of nuclear weapons in Cuba?  We're not sure how long it took real estate prices to rebound in Hiroshima, but we're guessing it took awhile.
In the 70's, it was projected the world's oil reserves would be completely depleted by the year 2000.  A national speed limit of 55 mph was created. Laws were passed mandating fuel efficiency (we sure miss those American muscle cars.  And not only did gas prices skyrocket (we're sure this didn't have anything to do with shutting the gold window), but gas supply was rationed.
If the world ran out of oil, the prospects for real estate in Texas and other oil producing regions sure didn't look good.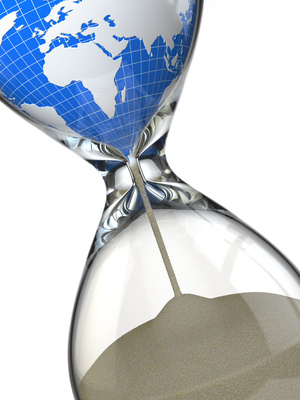 In the 80's, AIDS was thought to be on it's way to a modern day bubonic plague capable of wiping out tens of millions of people…especially in major metros like San Francisco, Los Angeles and New York.  Imagine the impact on real estate prices if there were suddenly tens of millions fewer home owners and renters.
In the 90's, the world feared the looming click over of the time clocks to the year 2000 would mean the catastrophic failure of the computer systems which ran key communication, transportation, financial and utilities infrastructure.  Think about the impact on rental income and real estate values if entire cities didn't have power or utilities for weeks or months.
We could go on (and on and on)…but you get the idea.
We're not making light of any of these threats.  We aren't smart enough to know how close to the edge mankind really came.
But Simon Black made a great point on his powerful presentation on the 2014 Investor Summit at Sea.  Simon reminded us that in spite of all the problems the world has faced, both real and imagined, that somehow…some way…mankind has figured it out.
So all we can say is that if global warming is real (and we aren't saying it is or isn't), if there's anything mankind can do about it, we'll do it.
But if you think that the threat is so real and irreversible that it threatens specific geographic regions of the world, then you should adjust your personal investment strategy to avoid those areas.
There are people right now who believe the U.S. dollar is in trouble.  In response, they avoid bonds and bank accounts in favor of real estate and precious metals.  Other people feel the opposite and keep collecting dollars in the bank as quickly as they can.  Only time will tell…
Is Real Estate in a Bubble and is Another Crash Coming?
We don't know and probably.
The answer to this could fill a book, so we'll try to keep this short and sweet.
Real estate prices are rising, but wages and employment are not.  However, population is growing and new home construction is inadequate to meet the need.  So while supply is shrinking relative to demand, capacity to pay (incomes and interest rates) aren't improving.
On top of this, up and down cycles are part and parcel of an economy…because economic activity is a reflection of human psychology.  So when things are good, people become irrationally exuberant and flood the hot investment with too much money.
Then, when everyone has bought all they can (the market is overbought), investors begin to sell to realize their profits.  This slows the upward pressure…or goes as far as to cause prices to fall (what pundits call a "correction")…and people (being people) hit the panic button and begin to rush to the exits causing an OVER correction.
This "business cycle" of turbulent ups and downs repeats over and and over.
Monetary planners attempt to moderate this turbulence by increasing and decreasing demand.  How? By hindering or empowering capacity to pay via interest rate manipulations (and…perhaps…allegedly…direct market manipulations).
In other words, when interest rates are low, it's easier to borrow to spend and invest.  When they're high, it's harder so less spending and investing happens.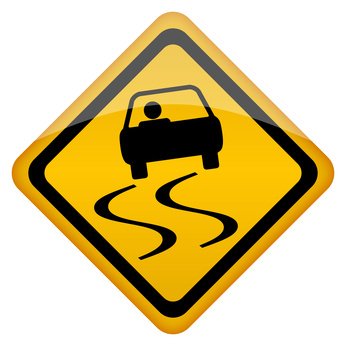 But in spite of best efforts and good intentions, the result of these manipulations is an exaggeration of the natural ebb and flow of the business cycle.  Like a panicked driver fishtailing on an icy road, each attempt to moderate the movement actually exacerbates it.
We think these cycles and manipulations are inevitable.  And attempting to time them to the precise top and bottom is a fool's game.
Better, we think, to accept them as normal and structure your deals to weather extremes.  In ideal conditions, you might not do as well as a more aggressive investor.  But when things get slippery, you'll stay in control.  Just like that prudent driver on an icy road is less likely to lose control than the guy who's only planning on sunny skies and ideal road conditions.
The bottom line is that a real estate bubble is mostly painful for flippers, short term speculators, and over-leveraged holders whose cash flow is too thin to weather a storm.  We know from experience.
Hope for the best.  Plan for reality.  And be patient because in real estate, time not only heals all wounds, but rewards the patient.
Listen Now:
Don't miss an episode of The Real Estate Guys™ radio show!  Subscribe to the free podcast!
Stay connected with The Real Estate Guys™ on Facebook!
The Real Estate Guys™ radio show and podcast provides real estate investing news, education, training and resources that help real estate investors succeed.