Let's face it.  Property management isn't the most glamorous profession.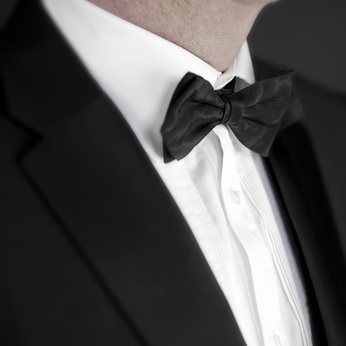 But your property managers are arguably the most important member of any buy and hold real estate investor's team.
So we spied out a 20 year veteran real estate investor who self-manages his dozens of properties and asked him to share some of his secrets for profitable property management.
Under the Cone of Silence in a secret bunker hidden beneath a non-descript building somewhere near the Windy City:
Your suave and debonair host, Robert Helms
His oft kicked in the side sidekick, Robert Helms
An international man of mystery, a double "O" as in Orlando agent….Bond.  Greg Bond
The iconic movie spy, James Bond, was cool with a double O.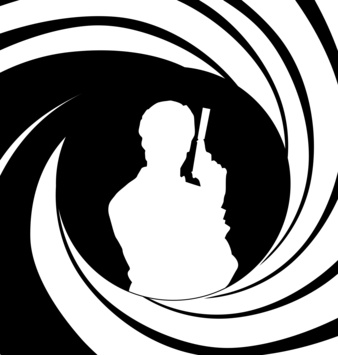 Though it wasn't easy, some how, some way, he always managed to come out on top…in more ways than one.
Why?
He was well-trained, had all the gadgets, he had years of experience, and he seldom lost his composure or sense of humor.
James Bond would have made a GREAT property manager.
We tried to get James for this interview, but he was in the middle of a long shoot with a beautiful starlet.  So we connected with his distant cousin, Greg Bond.
Greg isn't quite the ladies man that James is.  And he doesn't have a license to kill (though we're sure there are those occasions as a property manager when he wishes he did).
But he's one heck of a property manager…which pretty much gives him a license… to print money. 🙂
We first met Greg when he joined us on our 12th annual Investor Summit at Sea™.   When we found out that he owned and managed dozens of properties in Orlando (one of our favorite markets), we couldn't wait to interrogate him.
Turns out, he's very focused on single family homes.  He's particularly active in specific sub-markets and neighborhoods.
He's developed all kinds of techniques for making his properties profitable over the long term….including thriving through the Great Recession, even though Florida was among the hardest hit.
No surprise his success is the result of diligent attention to detail and consistent application of proven practices.
Of course, those practices were proven in trenches over the last 20 years.  So we asked him to share the things he knows today that he wishes we would have known from the beginning.
Greg is a big believer in checklists and standardization.  When his portfolio was small, he could rely on memory and make decisions on the fly.  But when he started having to keep track of dozens of properties, there's too much to carry around in your head.
So Greg has a checklist for tenant screening.  He has standards for paint, floor coverings, door locks, etc.
He's also learned how to buy better, because a reduction in expense is just as good as a rent increase for boosting the bottom line…but it doesn't risk chasing the tenant away.
He shares a lot in the interview, but we also hit him up to write a report on some of his most important tips and tricks.  You can get it for free here.
Meanwhile, we don't want to steal any of Mr. Bond's thunder(ball)…so listen to the interview, then request the report (for you eyes only)…
Listen Now:
Want more? Sign up for The Real Estate Guys™ free newsletter!
Don't miss an episode of The Real Estate Guys™ radio show!  Subscribe to the free podcast!
Stay connected with The Real Estate Guys™ on Facebook!
The Real Estate Guys™ radio show and podcast provides real estate investing news, education, training and resources that help real estate investors succeed.
If there were only ONE skill you could have…the one that would help you overcome nearly every problem and get everything you want or need out of life…what would it be?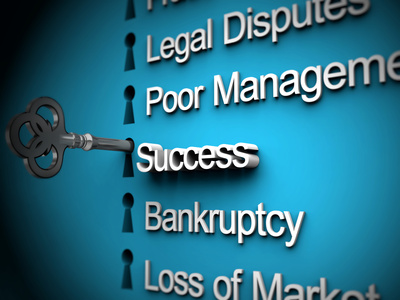 That's the topic of this edition of The Real Estate Guys™ radio show!
In the studio, to contemplate this curious question…
Your skillful host, Robert Helms
His problematic co-host, Russell Gray
The Godfather of Real Estate, Bob Helms
Our good friend, mentor and uber-successful real estate investor, Ken McElroy, says, "Sales solves every problem".
At the time, he was talking about revenue being the answer to every business problem.  After all, when you have revenue, you can pay for all the rest of the help you might need.
But it got us thinking.  His statement is far bigger and more universal than simply making money.
In fact, most people only work at making money so they can use the money to do something else they'd rather be doing.  That's a little sad, though very common.  But that's a topic for another day.
Meanwhile, consider how sales skills translates into non-business areas of your life.
If you've ever tried to win the heart of the special guy or gal, or convince a headstrong child to make better choices in life, or simply want to win the debate about where to go on vacation this year…you've been using sales skills.
And if things aren't going your way more often than not, it's most likely because your sales skills need some attention.
We talk to LOTS of real estate investors.  Everyone wants to know the magic formula for picking the a great market, doing the best deal analysis, what kind of financing to use, or what returns to offer a prospective investor.
Sometimes our answer is a little rote…and irritating.  Because we always say, "It depends."
That's because life is a customized game.  It's all about choices.
Better stated, it's about applying customized solutions to very personal problems.  There is no "one-size-fits-all" answer.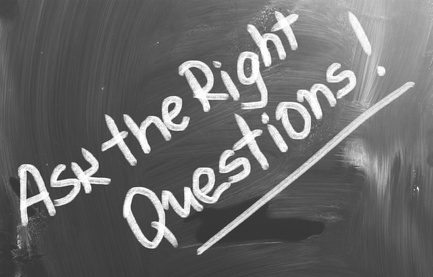 And the key to finding the unique solution to a particular problem is to master the art of asking great questions.
That is the core skill of master salesmanship.  Learn to ask great questions.
Think about it.
As real estate investors, we're constantly negotiating with buyers and sellers, vendors and lenders, tenants and neighbors, partners and investors…and the list goes on and on.
It's non-stop negotiating.
But isn't negotiating simply finding out what the other party wants and is willing to do, and matching it up against what you want and what you're willing to do?
Once you find some common ground you focus on it and build out from there.
When you get good at this (which is salesmanship), you can attract every other resource you need into your life.
And while we love the idea of educating, delegating and motivating to do more through other people, isn't sales the core skill you use to build and lead a team?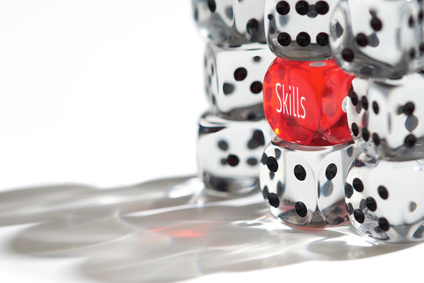 So just like exercising,  you really can't hire someone to do it for you.  If you want to have more in your life and business, then make it a priority to develop and practice sales skills.
Because if there is a magic formula to success, sales skills are it!
Listen Now:
Want more? Sign up for The Real Estate Guys™ free newsletter!
Don't miss an episode of The Real Estate Guys™ radio show!  Subscribe to the free podcast!
Stay connected with The Real Estate Guys™ on Facebook!
The Real Estate Guys™ radio show and podcast provides real estate investing news, education, training and resources that help real estate investors succeed.
The ability to own private property is the foundation for building wealth with real estate…or anything else for that matter.
But what is "ownership" without control?  And what happens when society's needs and desires slam up against individual rights?
Conflict.
Sometimes it's just heated debate and angry rhetoric.  Often, it ends up in litigation with issues being decided in the courts.
In this episode, we visit with two lawyers…each of whom are involved in defending individual property owners' rights against incursions by governmental agencies.
In the studio courtroom and on location exercising our first amendment rights:
Your prosperous host and landlord of the microphone, Robert Helms
Tenant of the co-host seat, Russell Gray
Attorney, filmmaker, activist and farmer, Karen Bulich Moreau
Attorney with Pacific Legal Foundation, Anastasia Boden
When rank and file real estate investors think about property rights, it's usually in terms of zoning, building codes and rent control.
But there are a whole host of other rights that are often part of property ownership including air, water and mineral rights…and more besides!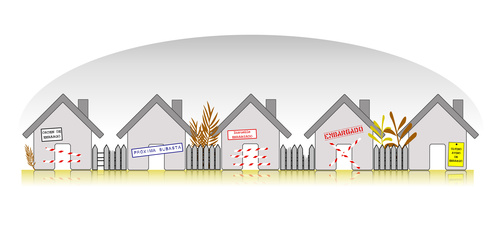 During the mortgage crisis and even today, we hear stories about the government essentially forcing a property owner to turn over their private property to the government for "fair compensation"…even if the property owner doesn't want to sell.  And who decides what's "fair"?
More importantly, how the government just step in and force a private citizen to sell (or buy…but that's a different debate) something against their will?
The government invokes a power called eminent domain.  The premise is that the private property owner's rights subordinate to the "greater good" in the sole judgment of the government.  That may not be the technical legal definition, but for all practical purposes, that's the way it works.
The potential for abuse is obvious and to no great surprise uncomfortably common.
Similarly, government agencies from city to federal, can (and do) restrict the ability of property owners to use, develop or harvest resources from their own private property.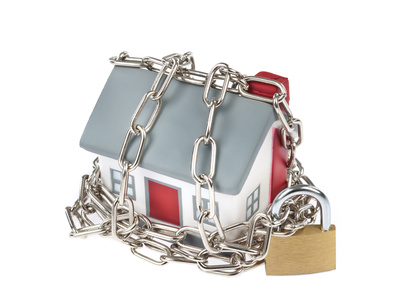 So while the government doesn't necessarily take title to the property, the restrictions imposed can dramatically affect the value of the property or the economic benefit derived therefrom.
In this episode we visit with two attorneys.  Each is actively involved in litigation defending individual owners from value eroding restrictions on the use of their privately owned property.
Karen Moreau is at the heart of an energetic debate surrounding the rights of private property owners in New York state from harvesting rich natural gas deposits located under their property.
The state says the property owners can't lease the mining rights to energy companies because of environmental concerns.  Some say it's more about nearby property owners simply wanting to preserve the serenity of their vacation homes.
It's a controversial topic.
It seems logical in a civilized society that an individual property owner should have some degree of responsibility and accountability to fellow citizens.
After all, should a property owner really have the unfettered right to set up a nuclear waste dump or run a skunk farm in the middle of a suburb?
On the other hand, it's easy for non-owners who are insulated from the financial consequences to impose their will on a property owner simply through majority vote.
For example, what if the residents of a tract of homes adjacent to your undeveloped acreage decide they like to look at the open space your property provides?  They each have one vote and so do you.
Can they decide you don't have the right to enrich yourself by building more houses on your land?  Or should you have an inalienable right to do with your own property what you wish?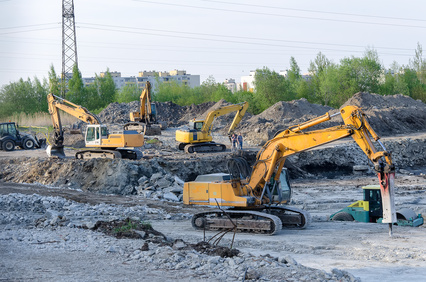 As you can see, it's not cut and dried.  And because of that, it's a hot topic of debate from local planning commission meetings to the halls of Congress in Washington DC.
We're not here to venture an opinion about the way it should be.
Instead, we want to raise awareness among real estate investors that the politics of property rights can affect your economic benefit of ownership.
And the problems caused by these conflicts can also create some very interesting investment opportunities.
So listen in to the insights of these lawyers and expand your ability to recognize the risks and opportunities hidden in the property rights debate.
Listen Now:
Want more? Sign up for The Real Estate Guys™ free newsletter!
Don't miss an episode of The Real Estate Guys™ radio show!  Subscribe to the free podcast!
Stay connected with The Real Estate Guys™ on Facebook!
The Real Estate Guys™ radio show and podcast provides real estate investing news, education, training and resources that help real estate investors succeed.
One our favorite things to do is answer listener questions!  And as the show grows (now up 3.5 million downloads!) we get lots of them.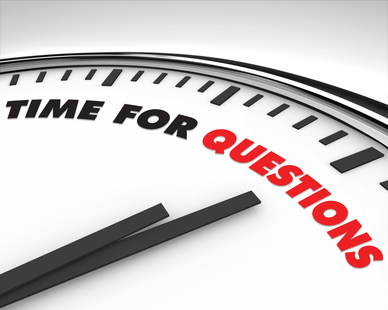 So we asked our email room manager Walter to send us a stack of emails and we picked some fun questions to talk about for this edition of Ask The Guys!
In the studio for another episode of powerful pontifications:
Your brainiac host, Robert Helms
His brainless co-host, Russell Gray
The oldest brain in the business, The Godfather of Real Estate, Bob Helms
How to get started as a real estate investor is…by FAR…the most popular question we get.  But there are always variations on the theme.
This one is about…
Finding a Mentor
In this episode, a listener wants to know how to persuade an experienced investor / developer to mentor him.  Now that's a GREAT question!
Of course, this isn't really an investing question.  It's a sales question.  And that brings up the whole topic of sales as an essential skill for everyone…including real estate investors.
Sadly, many people consider sales simply as a vocation…and not a very noble one at that.
They think just as some people know how to cook, do carpentry, perform brain surgery, or program computers…that salesmanship is simply something people do to make a living.
Wrong.
Salesmanship is a LIFE skill.  Like reading, writing, arithmetic, budgeting and tying your shoes.
In other words, EVERYONE needs to know how to do it.
Think about it.  If you've ever tried to get a job, win a lover, negotiate a good deal on a car, ask for a raise or promotion, etc….you've been using salesmanship.  And the better you are at it, the more good things you can attract into your life.
Okay…off the soapbox…
So in this case, the answer to getting into a relationship where someone who doesn't need your money (that is, you can't pay them to mentor you even if you could afford it), is to uncover some unmet need, want or desire.  This requires asking good questions and listening carefully.
Most inexperienced people will go in talking…pitching all the features of whatever they're offering.  Or worse, they lead with their own needs…like a beggar.  Ugh.
Don't be that guy or gal. Look for things that you can do to help your prospective mentor, investor, lender, seller, employee, partner, vendor…and then negotiate a relationship where you exchange benefit for benefit.
We know.  It sounds so simply and obvious.  But watch the people around you.  Most do not do this consistently or effectively.  So they don't attract as much into their lives as they could or would like to.
Using Leverage…
In case you hadn't noticed, equity happened to a lot of folks smart enough to acquire properties when everyone else was scattering like cockroaches.
So a question came in about what do with the equity…leave it, reposition it, or sequester it?
Another GREAT question!
So we dusted off some of our old equity optimization strategies and shared some thoughts.
First, it's important to remember that equity is wealth on paper.  It's based on a differential between the market value and the loan balance.
The challenge is that market values can change, and because the loan balance doesn't change, when it comes to equity, the market giveth and the market taketh away.
Unless you beat the market to it.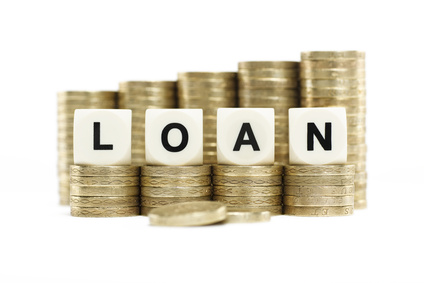 If you don't like the future prospects of the particular property or local market, you may decide to sell the appreciated property and 1031 exchange the equity into a more promising market and property.
But if you still like the current property, you may decide to reposition the equity by refinancing the existing property and using the proceeds to purchase another property.
Of course, the downside of this is that you potentially negatively impact your cash flow.  Usually, a bigger loan means bigger payments (unless you replace a higher rate loan with a lower rate loan).
But if the property's income has increased, your net cash flow may end up being the same.
And if the new property cash flows at a rate higher than the cost of the loan on the first property, you could create positive cash flow on the loan proceeds.  That is, if you take $100,000 out at a 5% rate, your cost of funds is $5,000 per year (deductible).
So if you invest the proceeds in a new property that returns 10% cash-0n-cash, you have $10,000 per year coming in.  You just created a positive spread of $5,000 a year.  Nice!
Meanwhile, you own more real estate.  And if values keep going up, then appreciation occurs over a larger base.  That is, 5 % appreciation on $1 million in property is $50,000.  While 5% appreciation on $200,000 in property is only $20,000.
Of course, there's a dark side…
Your equity is thinner.  After all, $50,000 of equity on a $100,000 portfolio means you have 50% equity.  But $50,000 of equity on $500,000 of property means you only have 10% equity.
So if the market pulls back, you could end up underwater.  A LOT of that happened in 2008.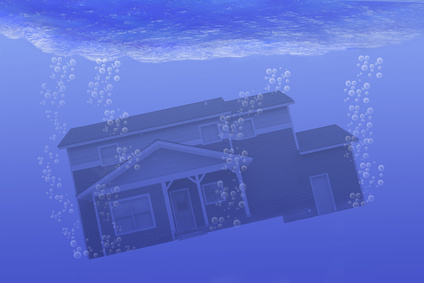 Of course, if you have good cash flow, and plan to hold long term, it really doesn't matter.  You simply wait.
Even if the market NEVER recovers, eventually the properties are paid off.  And no matter what the pricing structure, in any economy, paid off properties are nice to have.
If there's concern about the cash flows on real estate, you might use harvested equity to invest in some other cash flow instrument or investment.
Even though we aren't fans of being a creditor in a falling dollar world, if you're using loan proceeds from property A to make a higher interest loan to on a property with a lot of protective equity (i.e., a $100,000 loan on a property worth $200,000), it can still make sense.
Let's say you borrow $100,000 at 5% and loan it back out at 10%.  You just created $5,000 positive cash flow with less exposure to falling values.
So if the market drops 20%, you have negative equity on the first property with the cheap loan, but you have positive protective equity securing your loan to the borrower on property B ($200,000 less 20% decline means the property is only worth $160,000).
Now if the borrower defaults,  you foreclose and own a positive equity property.
There are other variations, but you get the idea.
As long as there are better things you can do with your real estate equity than leave it in the property, and it only costs you a modest interest rate and some fees to extract it, it can be a very powerful tool to accelerate your cash flow and equity growth.
However, if you have negative equity AND negative cash flow, you might decide that it's not worth writing a check each month from other resources simply to save your credit score or hold on to a property you've lost faith in…which brings up another question about…
Strategic Default
We had a great question come in from a guy with a nice home in the Phoenix area.  It's underwater and he can't rent it out for enough to cover the mortgage and expenses.  Ouch.
So he's trying to decide if just handing the lender the keys (deed in lieu of foreclosure) might be worth it.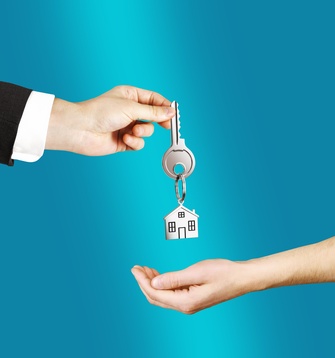 He's got a non-recourse loan so the lender can't ask for anything else besides the house.  So his personal assets are safe.  That's good.
BUT…it means a big hit to his credit score.
However, he says he hasn't really used his credit score for anything for nearly 9 years, and he knows that it will heal itself over time, so why not just take the hit and get out from underneath the negative cash flow?
Another great question!  Though not exactly the way he asked it…
He's looking for reasons to walk away from the property.  Emotionally, he's done.
We, on the other hand, see the value in a high credit score, and would like to see him keep the property if possible.
Why?
First, about the property…
It's a very nice executive home in one of the top retirement metros in the U.S.  And last time we looked, over 11,000 baby boomers are retiring EVERY day.  AND…they're looking for big city amenities at a more affordable price.
In fact, if only 5% of the 11,000 boomers retiring every day want warm weather, big big city amenities, and quality infrastructure (travel, shopping, health care, entertainment, open space, golf, etc…), that's 550 people each day who may choose a place like Phoenix.
So even though there's a glut of properties on the market in his neighborhood right now, that probably won't last forever.
Next, we know the Fed and the government are doing everything they can to prop up the value of homes.  There's an old saying in investing – Don't fight the Fed.  You might disagree with their policies, but they're inflating real estate anyway.
Also, remember that prices fell because of de-leveraging when the mortgage industry imploded.  But recent headlines tell us lending is loosening up…especially at the higher end of the market.
So we think there's a good chance more purchasing power is headed into his property niche.  That's positive for long term values.
Also, he's got a good loan on the property.  Good loans are nice to have.  Especially in an inflationary environment.  Every dollar in debt gets to be paid back with a dollar of lesser value.  Borrowers win when inflation is present.
Second, about his credit score…
Banks are loosening guidelines right now because they want to make loans.  They're trying to attract borrowers.  But not on the low end.  They want good credit scores, solid balance sheets and documentable income.
This guy has all three.
So, his credit score is valuable asset because he can get his hands on cheap capital. And he can make money with cheap capital.
In fact, he can probably very easily make enough money with just his credit score that he could more than make up the negative cash flow on the underwater property.
But, you say, doesn't that put his credit score at risk?
Yes.  But he's already decided he's willing to throw it away.  So why not go for it?  As long as the future deals are all set up non-recourse, the only thing at risk is the credit score.
And the only thing missing is knowledge about how to do it.
The point here is that before you get emotional and simply throw in the towel, it's important to explore ALL the options.  And when your focus is on how to make profit versus simply cut losses, a whole new world of opportunities open up to your imagination.
So listen in to yet another imaginative episode of Ask The Guys!
Listen Now:
Want more? Sign up for The Real Estate Guys™ free newsletter!
Don't miss an episode of The Real Estate Guys™ radio show!  Subscribe to the free podcast!
Stay connected with The Real Estate Guys™ on Facebook!
The Real Estate Guys™ radio show and podcast provides real estate investing news, education, training and resources that help real estate investors succeed.
U.S. home ownership is around a 19 year low…banks are lowering their standards for jumbo loans…millennials aren't buying houses…and the middle class is moving inland to more affordable markets.
Other than that, there's not a lot going on. 😉
But what do all these headlines mean to everyday real estate investors?
Behind the shiny silver microphones to explore the Clues in the News:
Your clued in host, Robert Helms
His clueless co-host, Russell Gray
We like to watch the news.  Each headline is like a piece of a jigsaw puzzle.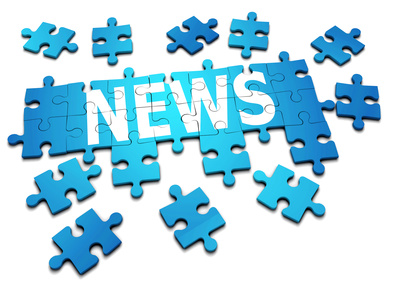 Viewed separately, it's hard to see the big picture.  But when you look at a series of headlines, they start to tell a story.
So when we're not sitting in the studio or gallivanting around the world seeking out interesting guests and real estate markets, we bury our noses in the news.
For this episode, there were a few headlines that popped out.
First, Reuters reports that Wells Fargo is loosening their lending standards.  But this time, it isn't for the lowly sub-prime borrower…it's JUMBO loans.
So it's no surprise that Bloomberg reports million dollar home loans have surged to new records.
Why?
Well, partly because, as CNBC reports, millennials aren't buying homes.
We also see that banks are showing interest in cash out refinances and home equity loans.
So on the one hand, this is all very exciting.  We're having flashbacks to 2003.
Yes, we know it all ended badly.  But everyone made a ton of money until the music stopped.
Maybe it's possible to take all the lessons from the last crash, and use them to prepare better for the next one?
We think so.  But, as we've been discussing in our weekly newsletter, this isn't your parent's real estate market…which is both good and bad.
Of course, bad can be good too.
What's good is that interest rates remain low and lenders are opening up to allow more people to qualify.  They're also creating loan programs which permit the repositioning of equity.
What's bad is that first time home buyers aren't pushing up the demand. In fact, a lot of the price appreciation is the result of hot money looking to real estate for yields.  This includes both foreigners and hedge funds.
Of course, because hedge funds and foreigners don't use loans, prices are up, but lending is down.
That's bad for lenders, but good for borrowers…because as lenders try to create business, they lower their standards and their interest rates.
Meanwhile, every day real estate investors aren't competing heavily with home buyers…at least not yet.  And that's good.
In fact, home ownership is at a 19 year low.  The inverse of that is there are more people renting.  Great!
It also means that without home buyers to bid up prices, even though prices are up in many markets, they are still at or below replacement costs.
In short, houses and the mortgages to buy them remain on sale!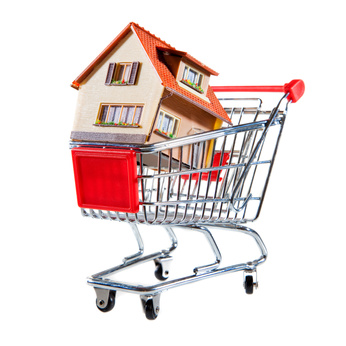 How long will this window last?  We don't know.
But when you can buy a real asset for less than it's replacement cost, and lock in low cost financing for the long term, it seems like you'd want to get all you can.
Of course, as we always say, market and team selection are important factors.  And being sure to structure your deals so you can weather the next financial crisis….whatever that looks like, and whenever it comes.
For those with money in the bank, the latest inflation numbers should be giving you fits compared with real estate.  Sure, there's no guarantees with real estate.  But it seems like the only thing a bank account can guarantee is the long term loss of purchasing power.  The need to hedge inflation seems obvious.
With savers are being crushed by Fed policy, no wonder everyone has piled into the stock market.  If you recall, this is exactly what happened last time.
Do you remember what came after the last stock market bubble?
Yep.  It was the real estate bubble.  But if you structure your deals right, even if there is a bubble, as long as you have the cash flow to service your low fixed rate loan, you have a fighting chance.  We know many investors who rode out the last crash…and we took notes.
So it seems to us that properly structured income producing real estate could be one of the hottest investment opportunities right now.
We'll keep watching the news to see if the forecast is changing…so listen in for each edition of Clues in the News!
Listen Now:
Want more? Sign up for The Real Estate Guys™ free newsletter!
Don't miss an episode of The Real Estate Guys™ radio show!  Subscribe to the free podcast!
Stay connected with The Real Estate Guys™ on Facebook!
The Real Estate Guys™ radio show and podcast provides real estate investing news, education, training and resources that help real estate investors succeed.
The tax inversion debate has some saying that profits and corporate responsibility are on opposite ends of the spectrum.  But our guest for this edition of The Real Estate Guys™ radio show disagrees.
Sure, we all know people who take short cuts and try to take more out of every deal than they deserve.  Movies, TV and news documentaries like American Greed are loaded with stories of all the bad guys.  It's enough to make you think all investors and entrepreneurs are selfish, short-sighted, people using pigs.
But our real world experience is quite different.  In fact, we've found most successful people we've met are generous, caring and socially responsible.  They're also too busy minding their business to seek out attention for themselves.
Fortunately, we're always out and about looking for interesting people to interview and for this episode we connected with someone we couldn't wait to share with you.
On location in lovely Las Vegas, Nevada:
Your principled host, Robert Helms
His socially insignificant co-host, Russell Gray
Hotelier, social entrepreneur and philanthropist, Harris Rosen
They say what happens in Vegas stays in Vegas, but not when The Real Estate Guys™ are involved.  That's because we always travel with our mobile microphones, and at this year's Freedom Fest conference, we found ourselves in Sin City having an enlightening conversation with none other than Harris Rosen.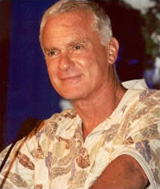 If you don't recognize the name, don't feel badly.  Harris Rosen isn't flamboyant or outspoken like a Donald Trump…and he's not a household name like Marriott, Hilton or Disney.
But if you've ever stayed in non-branded hotel in Orlando, Florida, there's a good chance you've been a guest of Harris Rosen.  In fact, Harris owns more hotel rooms in Orlando than ANY other company…except Disney.  And as you probably know, Disney has a pretty significant footprint in the Orlando market.
We find Harris Rosen interesting on many levels.
First, as a real estate investor (after all, a hotel is basically a beautiful apartment building that rents out on a nightly basis), Harris is extremely successful.  When you own thousands of doors, you're doing well.
Did we mention that all those thousands of hotel rooms he owns are completely debt free?  That's pretty good for a guy who started out with next to nothing and actually lived in one of his hotel rooms for over 16 years!
Which brings up another things we love about Harris…
He's a case study in self-confidence, hard work, faith, diligence and resiliency.
Harris was actually fired by one of those household name hotel chains because, in their estimation, he had no future in the hotel business.  But not to be dissuaded, Harris scraped together $20,000 and purchased a run down hotel.
Now, he was the proud owner of two empty assets:  a hotel and a bank account.  But self-confidence isn't a matter of bravado or swag.  It's more about pushing forward believing that if there's a way to make it, you'll find it.
So rather than seeing obstacles and making excuses, Harris saw possibilities and got to work.  And somehow, some way, he managed to fill up his little hotel, eke out some profits, and build a culture and team that would become his hallmark.
Because Harris lived and worked with his employees for so many years, he doesn't look at employees as assets.  He looks at them as family.
And as the patriarch of any family would, Harris keeps the best interest of his "family" at the top of his priority list.  So while some CEO's may be tempted to simply cut important benefits to grow or protect margins, Harris wouldn't accept the easy way out.
Instead, he focused his entrepreneurial genius on finding ways to deliver essential benefits more cost effectively.  And no surprise, he succeeded.
A case in point is employee health care.
You may have heard there's been a lot of change in the way healthcare is structured in the United States.  The hope was that changing the structure would drive down costs, increase services, and expand the number of people being served.
And while the jury is still out on whether or not these government driven changes will eventually deliver on the hope promised to millions, Harris Rosen is already doing it for the thousands of "family" members working in his organization.
It all started with investing based on powerful personal principles while honoring the responsibility to deliver a consistently strong bottom line.  After all, if the organization can't remain solvent, no amount of hard work or good intentions will help anyone.  Simply spending money isn't a sustainable solution.
The essential component to social significance is persistent profitability.  Because without money from somewhere, nothing can get done and no one can be served.
And just you don't think Harris is a one-trick pony, wait until you hear about The Tangelo Park Program.  Here, Harris essentially adopted a down-trodded neighborhood in Florida and began investing in the people.
He started with day care so parents could work.  He provided scholarship program for kids to attend college.  Before long crime rates had plummeted, property values had sky rocketed, and his investment was paying huge social dividends.
Harris Rosen seems to have cracked the code.  So listen in and consider how principle based investing can help you achieve profits and social significance as you build up your own real estate empire.
Listen Now:
Want more? Sign up for The Real Estate Guys™ free newsletter!
Don't miss an episode of The Real Estate Guys™ radio show!  Subscribe to the free podcast!
Stay connected with The Real Estate Guys™ on Facebook!
The Real Estate Guys™ radio show and podcast provides real estate investing news, education, training and resources that help real estate investors succeed.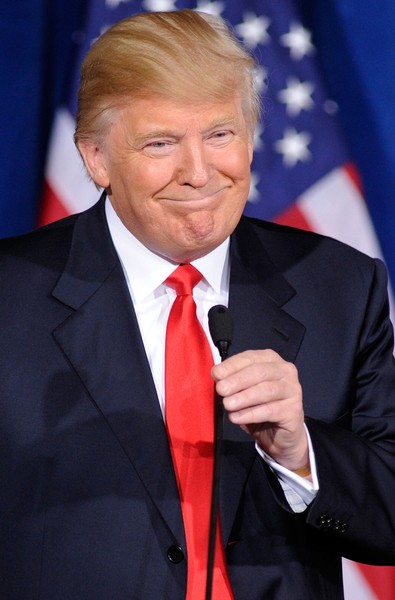 Donald Trump says, "If you're going to be thinking anything, you might as well think big."
Henry Ford said, "If you think you can do a thing or you think you can't do a thing, you're right."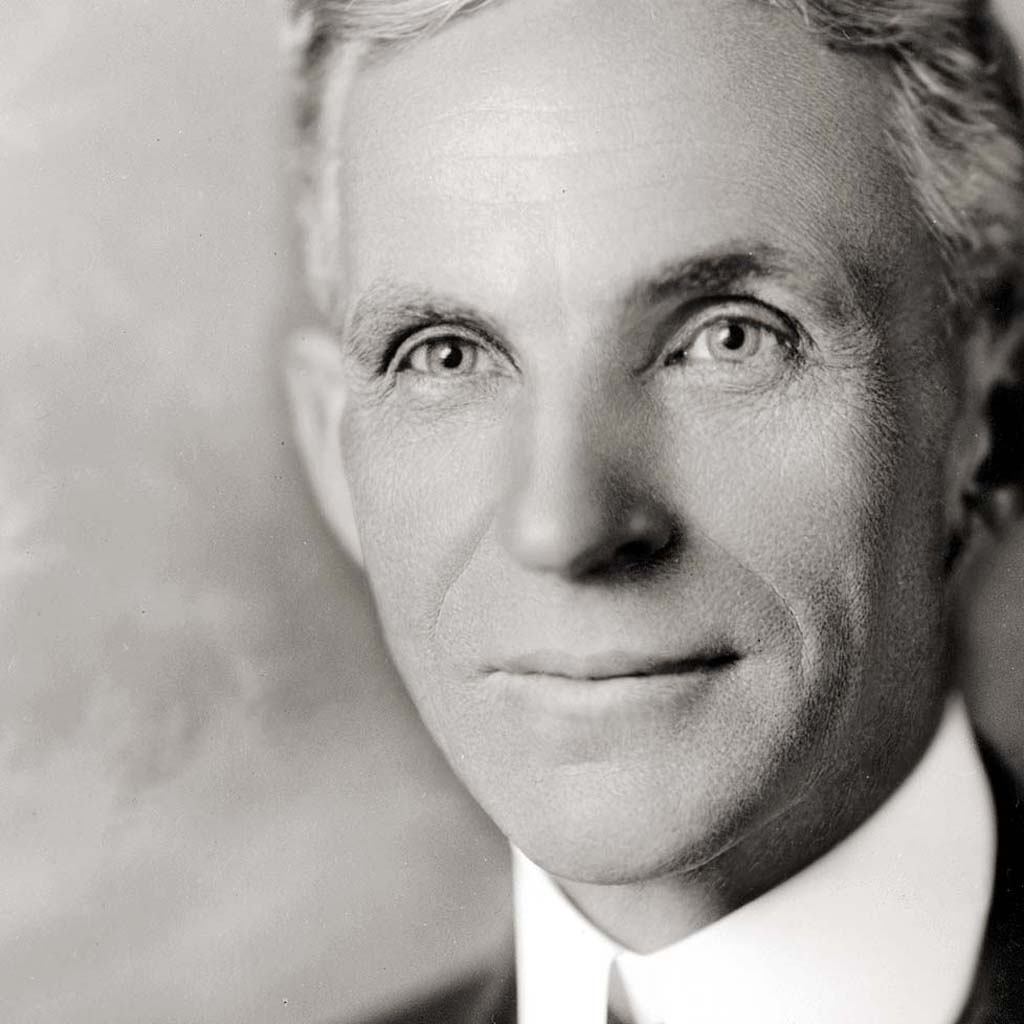 And until Roger Bannister became the first person in recorded history to run a mile in less than 4 minutes, people thought it was physically impossible.  He changed the way people thought about their limits…at least when it came to running a mile.
So what's keeping YOU from taking your real estate investing to the next level?  Surely it isn't a lack of money.
After all, in case you hadn't noticed, there's a LOT of money floating around.  Central banks have added TRILLIONS to the global economy.  Has any of it found its way to you yet?
We've been tooting the horn of real estate syndication…raising private money to do deals…for the last few years.
Sure the financial crisis was painful.  We were having a ton of fun with loose lending guidelines.  Then one day someone took away THAT punch bowl and it looked like the party was over.
But it wasn't.  It just moved.
Instead of using debt (borrowing), the new game became equity…as in "private" equity.
Wall Street figured it out.  How long before the same guys who were putting together mortgage (debt) backed securities were out raising equity to buy houses?  They were still after the same thing: streams of cash flow from housing occupants.  Except now, they needed tenants and not homeowners.
But did YOU turn the corner?  Or have you been waiting for lending to come back?
The good news is that lending IS coming back.  So if you've been waiting for lenders to lend again, you're back in business.
The bad news is that you missed some of the best deals in modern real estate history.
But that's okay.  The party is FAR from over.  There are still a LOT of deals out there.  And while lending is coming back, it's not back like it was…yet.  When it comes back, all that debt will be added to all the cash already out there and it will create a whole new wave of price appreciation. THAT will be another fun ride for real estate investors.
But…you have to have properties to get in on the action.  After all, how much money can you make on property you don't own?
So again…what's holding YOU back?
In this episode of The Real Estate Guys™ radio show, we sit down to debrief a couple of regular guys who went to a seminar on how to raise money to do deals.  Sounds fun.
What's interesting is they actually took what they learned and implemented it.  What a concept!  And they've since gone on to independently raise millions of dollars between them.  In less then a year.
So instead of the two radio guys yammering on about why and how to do syndication, we thought you'd enjoy listening to a couple of Roger Bannisters.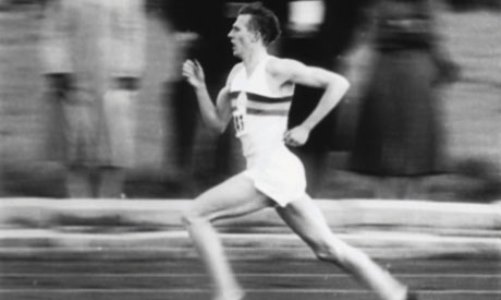 Maybe they haven't shattered as powerful a paradigm as the "impossibility" of a 4 minute mile.
But if the little voice in your head is telling you that you don't have enough money to get to the next level in real estate investing, go grab a broom and dustpan.  You're about to have your paradigm shattered.
Raising expectations and belief behind The Real Estate Guys™ shiny mobile microphones:
Your long lasting host, Robert Helms
His 4 minute co-host, Russell Gray
Real estate entrepreneur, investor, sydnciator and one of the rare happy "E"s, E.J. Bodnar
Real estate entrepreneur, investor, and now full time syndicator, Danny Kalenov

E.J. Bodnar has got to be one of the nicest guys on the planet.  Even his voice is pleasant and soothing.
So no surprise when asked what his secret of success is, E.J. talks about serving other people, sharing great opportunities with them, and not trying to force a fit.  In other words, it's all about the other guy.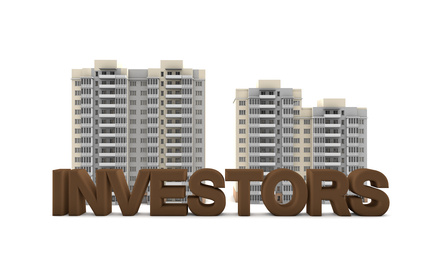 This is a GREAT piece of advice.
Many first time syndicators hate selling.  They think of selling as taking from someone else…tricking the other party into doing something they don't want to do…making the whole experience a distastefully selfish undertaking.
And of course, nice people don't want to be that way.  So they either won't syndicate or they fail at it because they can't bring themselves to sell.
E.J. has (shocker) a completely different paradigm.  And because he focuses on others, he eagerly shares his opportunities with people and they can tell he's sincere.  He doesn't ask anyone to do anything they don't want to do.  It's a very simple, yet highly effective approach.
And E.J. says that once you get the first syndication under your belt, the next one is much easier.  Why?  Proof of concept.  Are you detecting a theme?
Next up is Danny Kalenov.
Danny and E.J know each other (they're both part of a syndication club), but they don't work or invest together.
Danny cut his teeth in real estate investing in a very unique niche:  vacation rentals.
He discovered that the amount of income you can get from a property for short term rental (days and weeks, versus months or years) can be SUBSTANTIALLY higher.  You just have to have the right property and be prepared for the customer service component.
Since then, Danny has gone on to do a variety of different types of deals.  He works with different partners and is active in multiple markets.
Danny soon discovered that many of his friends and co-workers were watching him.  And they could see he was doing well with real estate.
Before long, they started asking to get in on the action and Danny realized he had an on opportunity.  He could grow his business by including others in his success.  But he wanted to make sure he was ready to do a good job for people.  So he started looking for ideas, information and training.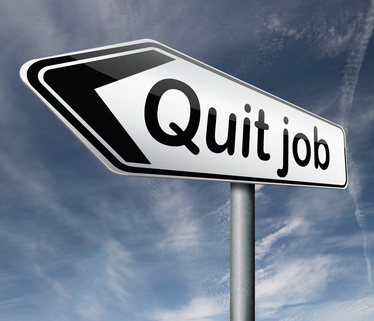 What's exciting about Danny is that it was just one year from the time he went to his first syndication training until he had funded his first deals and quit his corporate job.
Of course, along the way he learned some great lessons.  And he's still learning every day.
One of the big takeaways from talking to Danny is that there's a time to learn and prepare, and a time to get out in the real world and get going.  It starts with a mindset of professionalism, a rearrangement of commitments and priorities (time budgeting) and a unique combination of confidence and humility.
So if you're read this far, we're guessing you're pretty motivated.  They next step is to tune in and here what Danny and E.J. have to share.
Who knows?  Maybe some day YOU will be sharing your secrets of success on The Real Estate Guys™ radio show!
Listen Now:
Want more? Sign up for The Real Estate Guys™ free newsletter!
Don't miss an episode of The Real Estate Guys™ radio show!  Subscribe to the free podcast!
Stay connected with The Real Estate Guys™ on Facebook!
The Real Estate Guys™ radio show and podcast provides real estate investing news, education, training and resources that help real estate investors succeed.
Money is such an interesting topic.  It really is the lifeblood of human society.  It's the repository of human production and the means by which value is exchanged.  Money does in fact make the world go 'round.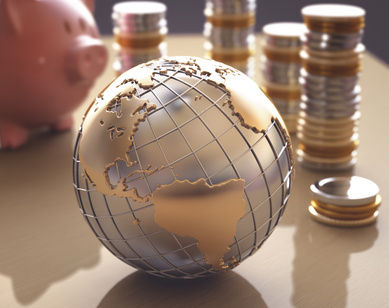 For real estate investors, and really any other investor, business owner or laborer, productivity, cash flows and net worth are all denominated in some form of money.
Of course, over history and around the world, money takes different forms.  And depending on when and where you're from, you look at money through a specific paradigm.
For 70 years, the U.S. dollar has been the world's reserve currency.  As such, the dollar has become the universally accepted unit of value through which virtually everyone around the world engages in commerce.
You may be able to do business at the street level with local currency, but when big corporations or governments do business, it almost always goes through U.S. banks and U.S. dollars.  And it's been a powerful source of U.S. hegemony (influence over other countries) for decades.
But many people believe the dollar's reign as the dominate currency may be coming to an end.  Even if it doesn't, technology, global power shifts, and modern monetary theory are all affecting the dollar's value and utility.
And because the production and accumulation of money is the main purpose behind most real estate investors daily activities, we thought it would be a good idea to talk about the future of money.
Enriching the conversation about currency, coins and crypto-currency:
Your on-the-money host, Robert Helms
His-cryptic co-host, Russell Gray
Billionaire businessman, political pundit and best selling author, Steve Forbes
Currency fund manager, Axel Merk
Precious metals expert and entrepreneur, Anthem Blanchard
When you have billions of dollars, we're guessing you pay close attention to their value.  So when billionaire Steve Forbes puts out a book called Money – How the Destruction of the Dollar Threatens the Global Economy and What We Can Do About It, we're interested in hearing what he has to say.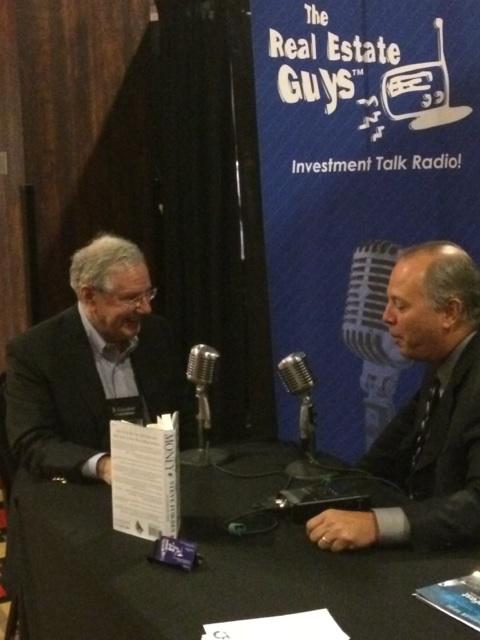 Fortunately, Steve was kind enough to sit down with us to talk about it, so we turned on the microphones so you could listen in.
The short of it is that an unstable dollar means an unstable economy.  The analogy Steve uses is time.
Consider what your calendar planning would look like if each day you woke up, the number of seconds in each minute was being changed.  Some days there are 60 seconds in a minute.  Other days, there are 75 seconds.  Sometimes there are only 45 seconds.
When you start calculating the value of hours, days, weeks and months using these floating value minutes, you can imagine how confusing and chaotic your schedule would be.
You'd probably miss more than a few appointments because you'd invariably end up in the wrong place at the wrong time.
It's not hard to see that when the dollar's value is constantly shifting, investors and businesspeople invariably end up with money in the wrong place at the wrong time.
Austrian school economists call this a misallocation of capital or a malinvestment.  Later, when adjustments are being made to realign monetary values with real values, this misplaced capital is revealed.  And it's usually a painful "correction".  Can you say 1929, 1987 or 2008?
Sadly, lots of people are wiped out when these events occur.  Then politicians get angry and slap more regulations on business and investing.  And central banks print more money to paper over the losses and reduce the pain. Everyone feels good for a moment because they feel like something is being done.
But history tells us it doesn't work.  In fact, history says it makes it worse.
Why?
Because the REAL problem was never addressed.  The real problem is unsound money.  Unsound money is inherently unstable, and leaves investors and businesspeople guessing about values and risk.  A case in point is the 2008 real estate crash.
The post mortem on the 2008 crash reveals that the gobs of cheap money created to paper over the dual whammy of the tech bust and 9/11 attacks ended up fueling a bond bubble that blew up.
It's a big topic, but worthy of short review.  After all, what's the point of riding this next wave of rising real estate prices only to get slapped down hard in a few year because you weren't paying attention?
So all the cheap money pumped into the system in 2001 needed a home and Wall Street began creating investments.  They started by packaging up loans (mortgage backed securities) and selling them as assets to investors.  It satisfied some demand, but it wasn't enough.
So Wall Street needed to make more loans and started lending to people who really couldn't afford to pay back.
But because it was a pump and dump operation, Wall Street buried the sub-prime loans inside big pools, then sliced the pools up and sold them off in pieces so no one could really see what was inside.
It was like pulling the pin on a hand grenade.  You know it's going to be ugly, but you know you can toss it to the next guy before it blows up.
These mortgage backed securities (MBS) sold like hot cakes.  Remember, there was all kinds of cheap money in the market and it needed a home.  But when there weren't enough real borrowers, qualified or not, Wall Street needed to create more investments to sell anyway…so they came up with derivatives.
Think of derivatives like clones of the original.
Derivatives look real, but there's no actual borrower or property.  The "investment" is just a contract that says this piece of paper will be worth the same as the original piece of paper (the one with the real borrower and property attached).   This concept of creating "assets" out of nothing is a common theme in modern day finance…right down to the greenback in your wallet…
And as long as everyone believes the clone is just as good the original, AND the original borrower pays so the original paper performs, no one knows that it's all just a big fraud.  Really, it's no different than a common Ponzi scheme.  It all seems okay until you run out of suckers.
Of course, we all know what happened.  Joe Sub-Prime couldn't handle the interest rate increase two years into the loan.  By then the originator of the bad loans had long since sold them and moved on.  And when Joe Sub-Prime defaulted, the original paper and ALL the derivatives indexed to it went bad.  In other words, the whole house of cards collapsed.  It was a financial train wreck of epic proportions.
It all happened because of unsound money.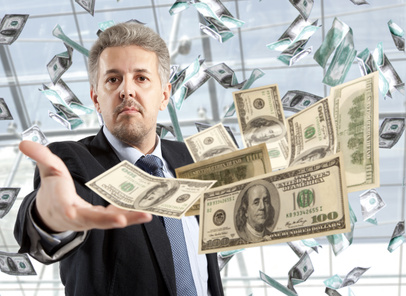 You see, unsound money can be conjured out of this air.  It's like having a credit card with no limit.  There isn't anything to stop a constant expansion of money…at any pace.
And just like 2002-2007, it's all great…right until it isn't.
Sound money on the other hand, CANNOT be conjured out of thin air.  It must be backed by something real, which is limited in supply.  Which means that the price of it (interest rates) reacts to supply and demand.
And when too much money is being used, it gets more expensive.  This regulates how quickly money can be metered into the economy.
Obviously, it's a big topic.
Steve Forbes is calling for a gold-backed dollar.  At least partially.  His point is that the dollar needs to be stabilized or the world is not going to continue to use it as the reserve currency.
THAT would be a BIG PROBLEM for U.S. dollar holders.  And it's something we're paying VERY close attention to.
Which bring us to Axel Merk…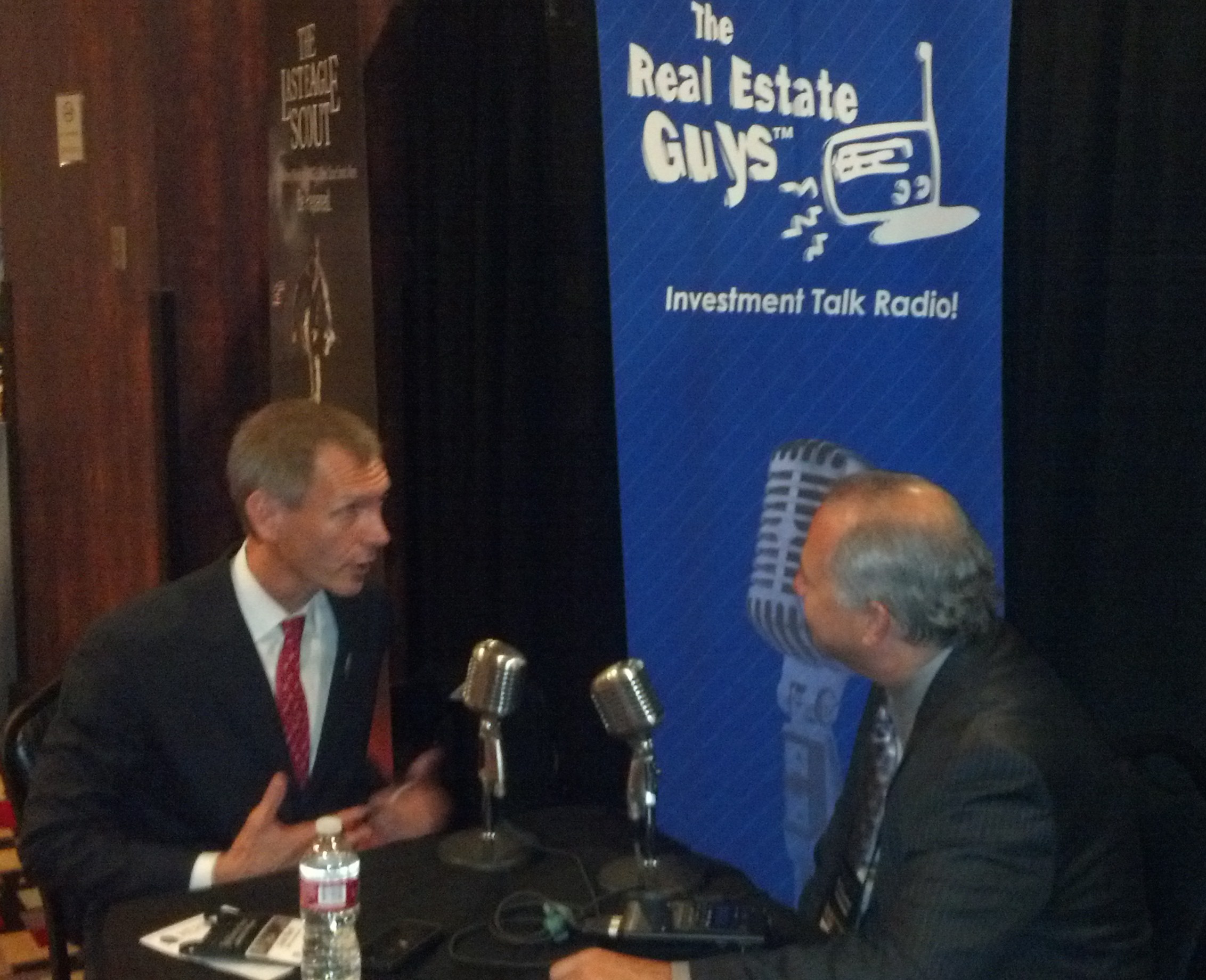 Axel is an expert on currencies.  He manages funds which trade in currencies.  This means he pays attention to the relative strength of things like dollars, yen, euro, yuan, etc.
He also pays attention to gold…something that we've been following closely for quite some time.
If and until Steve Forbes gets his way or someone creates a gold-backed currency, all currencies worldwide are essentially fiat.
Fiat currencies have value because the issuing government say they do.  These are called legal tender laws.
This means that a piece of paper (or digits on your bank statement) can be used to pay taxes and any public or private debts.  As long as you can settle these items with otherwise worthless pieces of paper, the paper has value in society.
Side bar (as though this blog isn't already along enough)…
Think about this for a moment:  When a currency is stable (or has the widely accepted illusion of stability) then all sellers and workers in a given economy will probably accept it.  At the very least it can be used to pay their debt and taxes.
When a currency's value begins to fall, initially seller's and workers will continue to take it, but they quickly seek to spend it on something real like food, clothing, furniture, equipment…anything tangible that has inherent utility.  They only keep enough currency on hand to pay taxes and debt.  Go look at the historical record of any of the many currency collapses from the Weimar Republic to Zimbabwe and Argentina.  It's a movie with a very predictable script.
But if legal tender laws require that this now abundant, albeit practically worthless, currency must be accepted for payment of taxes and debt, wouldn't it be wise in the face of a falling currency to defer taxes as long as possible and borrow as much as possible to buy tangible items today?
Then later, when the currency is abundant, you can offer the taxman and creditor your piles of paper and they are compelled by law to accept them…even though they aren't worth much at all in terms of purchasing power.
In effect, debt today (like long term fixed rate mortgages on real estate) is a very powerful way to effectively short a falling dollar.  It's certainly something to think about if the dollar continues its steady decline.
So as you can see, and as we previously discussed and Steve Forbes contends, that unsound money, no matter who issues it, it problematic for investors and businesspeople.  It makes every financial transaction, especially those of long duration (like real estate or starting a business) a much more complicated process.
Axel and his firm spend time watching the rate at which each currency is declining as compared to another, and then they trade currencies in an attempt to be in the right side of move.
In his best-selling book, Currency Wars, James Rickards talks about a race to the bottom.  This is where all currency issues are expanding currency supplies (causing their values to drop) in an attempt to make other currencies stronger by comparison.
This means the stronger currency can buy more exports from the lower currency.  And since everyone wants to increase their exports, they cheapen their money.  Yes, it's twisted, but that's the way of the world right now.
Think of it this way.  If two currencies are falling, but one is falling fasten than the other, then the one that is falling slower, is "stronger".
For example, if a dollar falls 10% and the Euro falls 20%, the dollar actually increased relative to the Euro.
$1.00 less 10% is 90 cents.
€1.00 less 20% is 80 cents.
90 cents is worth 10 cents more than 80 cents.  And 10 cents is 12.5 percent of 80 cents.  So the 90 cent "dollar" (which started out as 100 cents) is worth 12.5% more than the Euro.  That is, the dollar rose against the Euro.
But is the dollar really stronger?
Confused?  That's Steve Forbes' point and why guys like Axel Merk manage currency portfolios for their clients.
So what does ANY of this have to do with real estate?
Well, it's no secret that the Fed has been trashing the dollar for quite a while and especially the last 5 years.
This has made other currencies relatively stronger, so foreigners have been buying up dollar denominated assets…like real estate.  In fact, in some markets foreign buyers are coming in for cash and buying up to 30% or more of all available properties.
If you're in one of those markets, then these people are bidding up prices, gobbling up inventory and, in the case of single family homes, pricing out U.S. home buyers.  That's one of the reason why home prices rise even though the U.S. job market and wages remain weak.
So yes, all this matters to you.
Of course, even though he believes in capitalism and free markets, Steve Forbes is advocating for a political solution.  He wants the policy to be that the dollar is backed by gold…at least partially.  His argument is that a sound dollar will unleash business and investment by bringing stability to the entire process.
Sounds good.  But what do we do until then?
Enter Anthem Blanchard.  Like Steve Forbes, Anthem is a returning guest to The Real Estate Guys™ radio show.  He runs Anthem Vault which is a technology driven physical gold (and other precious metals) dealer and storage facility.  And Anthem just came out with something which we find VERY interesting.
Perhaps you've heard of Bitcoin, which is arguably the biggest and best known of the crypto-currencies…
Bitcoin is interesting on a couple of levels.
First, the very fact that the market has embraced Bitcoin is a sign of falling confidence in the dollar.
After all, with today's technology, electronic payments have been ubiquitous for years.  So Bitcoin didn't catch on because it was easier than writing a check or handing over pieces of paper.
The market is apparently eager to find some alternative to the dollar.
Second, Bitcoin, like every other crypto-currency up until now, isn't backed by anything.  The coins are "mined" when computers produce this long strands of code on the back-end of an arduous computing process.
The idea is that even though they aren't backed by anything tangible, Bitcoins can't simply be fabricated with a few computer entries like dollars can (as former Fed Chair Ben Bernanke so famously boasted on national television).
So Bitcoins are allegedly limited in supply.  Therefore as demand grows, the price rices.
We're not here to slam Bitcoins, though we certainly aren't fans of any kind of currency that isn't backed by something real.
Our point is that the market place clearly wants an alternative to the dollar that is convenient to use and removed from the political pressures to crash its value.
Steve Forbes says a gold-backed dollar is the answer.
Others say crypto-currency like Bitcoin is the answer.
But what if you could combine the two?  How about a gold backed crypto-currency?
Now THAT is an interesting concept.
And that's exactly what Anthem Vault has created.  Maybe it's just us, but we think it's going to be a big deal.
All this to say (and thanks for reading this far), that the future of money is changing and it's something every real estate investor should be paying attention to.
So listen in as Steve Forbes, Axel Merk and Anthem Blanchard share their perspectives on the future of money, metals and crypto-currency.
Listen now:
Want more? Sign up for The Real Estate Guys™ free newsletter!
Don't miss an episode of The Real Estate Guys™ radio show!  Subscribe to the free podcast!
Stay connected with The Real Estate Guys™ on Facebook!
The Real Estate Guys™ radio show and podcast provides real estate investing news, education, training and resources that help real estate investors succeed.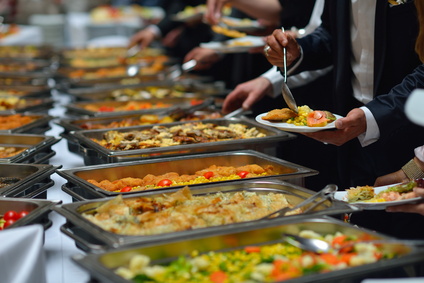 Sometimes when you go to a buffet, you try a little of a lot of different things….then you go back and LOAD UP on what you REALLY like.
In case you haven't noticed, we're really enamored of partnerships.  In our business and investing lives, we do almost everything through partnerships.  We just think it's one of the fastest, most fun and effective ways to get things done.
So while we were busy at Freedom Fest 2014 (which was awesome as usual…watch for some great interviews coming soon!)…we decided to dig into the archives and re-release one of our most popular episodes from earlier this year.
You can see the original broadcast blog here.  It's got some great commentary about the timeless principles of putting together powerful partnerships.  So even if you read it before, it's probably worth a review.  And if you've never read it, then be sure to check it out.
But since we have your attention, here are some timely thoughts on why NOW is the time to get moving on putting together partnerships to accelerate your investing.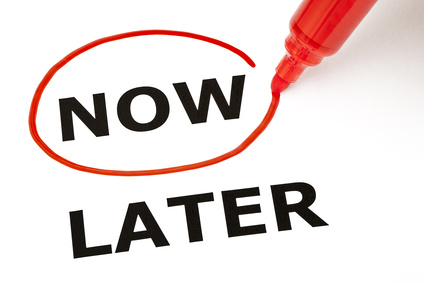 Not So Tiny Bubbles
The stock market is raging.  Real estate is on the rise.  Bonds are remarkably solid (that's why interest rates are low).   Food and energy are climbing.  Oil, in spite of reduced demand and increasing supply, is holding steady.  Even gold is eking out a slow comeback.  In other words, measured in dollars, things are looking up.
That's what happens when trillions of dollars are created to save banks from their derivatives folly.
There are a lot of different directions we could go with this (and boy, are we tempted), but the main point is that the Fed's efforts to bolster balance sheets at any expense is working.  At least for investors…for the time being.  It's still not stimulating growth in jobs, wages, consumer debt and spending, or business investment.  But Wall Street is LOVIN' it!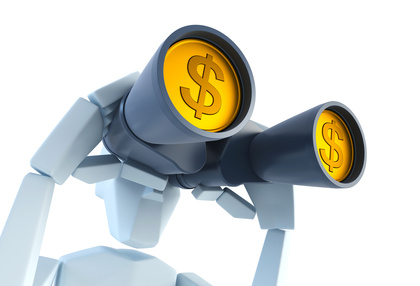 Combine this with the BIG wave of baby boomers crossing over into retirement, and there's a LOT of investment capital looking for a home.
And it may sound crazy, but banks don't want the money because it creates a high maintenance liability for them.  Besides, they can get all the money they need from the Fed at no interest.
So until borrowers show up in droves (loans are ASSETS to the bank) to offset the deposits (which are liabilities to the bank), banks aren't chasing depositors.  When's the last time you were offered a free toaster to open an account?  They want you to BORROW, not deposit.
Besides, banks aren't paying any interest.  Bond yields are anemic.  That is, investors put up a lot of principal for very little yield.  Investors are STARVING for yield.
So investors are turning to stocks in spite of the obvious bubble.  Dividend paying stocks are probably the best play, but when stocks are so high, it's hard to find good yields without taking too much principal risk.
YOU are the Solution
Real estate has healed from the black eye it got in 2008.  But even so, there are still great markets where nice properties can be acquired for less than replacement costs.  A real estate bubble may be coming, but it's not here yet.
Mortgage rates are low.  Tenant population is strong and growing.  That means you can grab the assets at discount prices, lock in cheap long term financing (short the dollar), and service that debt with the rents from a growing population of renters.
But paper investors have no idea how to do real estate.  It's messy, scary and mysterious.
YOU can offer investors your knowledge, connections, time and hustle.  They put up all or most of the money.  You find the deals, manage the details, and make it all happen.  Investors NEED you MORE than you need them.
Context vs Content
Robert Kiyosaki talks about this a lot, and it's really important if you're trying to figure out how to go from solo operator to investment company CEO.
Most solo operators focus almost exclusively on content.  They know, or think they need to know, how to do everything from plumbing to property management.  They work 24/7, have white-knuckle grip control on every detail, and can't help anyone but themselves.
For the solo operator, there's no light at the end of the tunnel, except to sell it all, buy bonds or carry back their equity, and retire.  Then they become part of the army of investors starving for yield.
To go big, the emphasis needs to be more on context.  What needs to be done and why, and not so much on how.  "How" is important, but better left to your team of technical advisors, vendors and staff.
It takes a different skill set to operate an investment company.  Many solo operators struggle to make the transition.  It's done by changing the paradigm, then focusing on building the team.
The Great News…
It's worth it.  By involving other people, you can do more faster.  You create jobs for team members and vendors.  You create better profits for more investors.  Most of all, you serve the communities you're operating in by providing real estate for people to live, work or play in.
The World Needs You
There are people who don't produce enough and have to rely, all or in part, on others for their needs.
The majority of people only produce enough to take care of themselves.  There's nothing wrong with that, except that the world needs more.
A few exceptional people find ways to create abundance.  They build companies and portfolios that serve lots of people.  Obviously, the world needs more of these people.  And one of the fastest ways to become one is to learn how to put together partnerships to do more faster.
If you're already one of those people, thank you!
If you're not, then we hope you choose to take the steps necessary to become one.
It starts with learning how to put together partnerships, which is the theme of this re-released episode of The Real Estate Guys™ radio show.
Listen Now:
Want more? Sign up for The Real Estate Guys™ free newsletter!
Don't miss an episode of The Real Estate Guys™ radio show!  Subscribe to the free podcast!
Stay connected with The Real Estate Guys™ on Facebook!
The Real Estate Guys™ radio show and podcast provides real estate investing news, education, training and resources that help real estate investors succeed.
Making a piece of property more valuable doesn't always involve fresh paint, carpet, or landscaping. Sometimes there isn't even a building involved!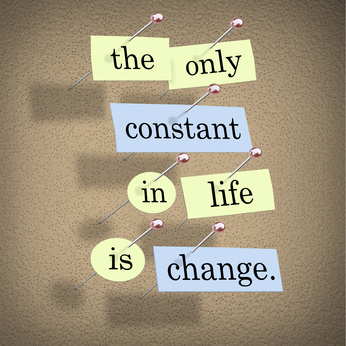 In a world where change is the only constant, creative changes of use can be one of the most powerful, profitable ways to make a property more appealing to the next buyer or tenant.
In the studio to discuss how to use the change to force equity:
The Jedi of jawboning, host Robert Helms
His Padawan of pontification, co-host Russell Gray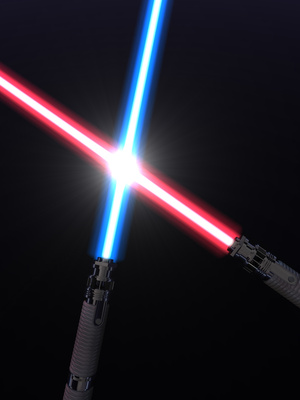 In the Star Wars films, Jedi Knights are able to use an invisible powerful force to manipulate the world around them.  Not only that, but Jedis enjoyed extreme awareness…able to sense dangers and opportunities far too subtle for the five sense.  Plus, they could react with lightning quick reflexes.
Wouldn't it be cool to be able to use the Force in your real estate investing?
We think "using the Change" to force (i.e., increase) the value (equity and cash flow) is one of the most powerful concepts in real estate investing.
Nearly every newbie real estate investor dreams of finding the ugly duckling property and throwing a few coats of paint on the walls and lawn, then sticking a yard sign up and selling for a fast $50,000 profit.
The problem is that there's a million people who can do that, so the competition is fierce and the margins are small.  We're not saying it can't be done…because people do it all the time.  There's ALWAYS room for a smarter, faster player…even in a crowded field of competitors.
But if you can move up the food chain a little bit, the crowd thins out so your creativity and hustle has a better chance of producing superior profits.
The concept of changing use encompasses many different strategies and techniques.  But generally, they fall into three broad categories:
Development
Redevelopment
Conversion
In Development, the obvious change of use is going from an empty lot to a beautiful building that can house people or businesses.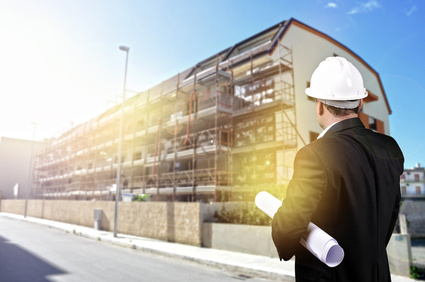 Of course, ground up development takes a lot of money and expertise…all of which you can find if you know how to organize teams and raise money. That's what we teach in our Secrets of Successful Syndication seminar, and why we STRONGLY recommend that EVERY real estate investor or entrepreneur take professional sales training.  But that's another rant.
Back to forcing equity by changing the use…
In Development, there are many incremental steps along the way from empty lot to beautiful building.  You can enter at any point, move the ball forward some or all of the way, and then exit with a profit.  And sometimes you don't even have to touch the dirt.
The point is, you don't have to do the project from soup to nuts. But you do need to know the sequence and what needs to change to make the property more appealing to the next guy.
For example, some folks are land developers.  They buy a piece of land and prepare it to be built on.  It may start with a zoning change…say from agriculture (farm) to industrial, commercial or residential.  In our categories, we'd call this Conversion.  So you can see that you might apply more than one type of change of use to a project.
If a buyer showed up and offered a profitable price, the Land Developer could exit here.  Or he could keep going.
Maybe the next step is to get approvals for all kinds of infrastructure, like utilities, roads, etc.  This doesn't mean he need to actually build them…just getting the plans and permits can be very valuable to the next guy.
You get the idea.  Every step along the way from dirt to occupied building, there are opportunities to add value and earn profit.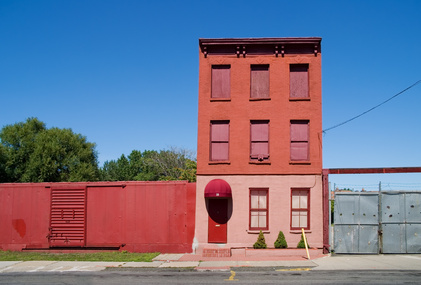 Now in Redevelopment, it's exactly the same, but different…because now you're dealing with an existing structure.  Usually, it's one that's in bad shape, poorly managed, or both.  This is your basic fixer upper.
But don't just think of fixer uppers as little green houses.  You can re-hab a hotel, a retail center, an office building, a shopping mall. etc.
And again, YOU don't have to be the expert.  You can hire experts.  You simply need to see the potential…i.e., have a good idea (which you can also borrow from someone else), and then organize the team and resources to move the project forward incrementally.
The important point here is that there's more to leverage than just money.  You can leverage other people's expertise too.
The third category is Conversion.
We already talked about one component of conversion, which is to change the zoning of a piece of land as part of going from dirt to building.  But you can also convert the use of an existing building.
Probably the most common example of this is condo conversions.  These were all the rage pre-Crash and as financing continues to loosen up, and affordable housing demand increases, it's a safe bet that condos will become popular again.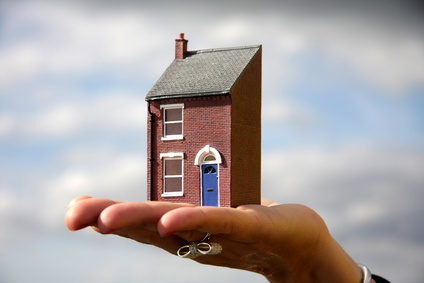 A condo conversion is really a zoning change, in which an apartment building is converted (sub-divided) into a collection of individual units that can be sold separately.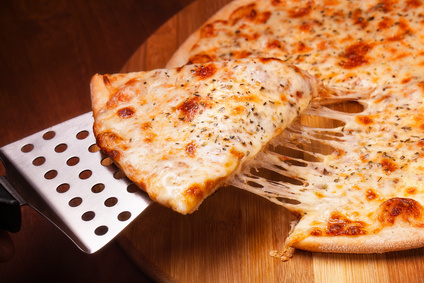 But you can also sub-divide a piece of land, or convert a residential property to commercial use or vice-versa.  A warehouse can become loft apartments or individual condos.  An apartment can become a motel or vice-versa.
Do you see how much fun this can be?
So where Jedi Knights use the force to change things around them, we use the change to force the equity and earn profits by adding value!
Listen Now:
Want more? Sign up for The Real Estate Guys™ free newsletter!
Don't miss an episode of The Real Estate Guys™ radio show!  Subscribe to the free podcast!
Stay connected with The Real Estate Guys™ on Facebook!
The Real Estate Guys™ radio show and podcast provides real estate investing news, education, training and resources that help real estate investors succeed.