Real estate investing is full of ups … and downs. If you haven't experienced the downsides, we guarantee you will eventually.
As a real estate investor, you have to be on top of your game. You didn't get into this business to pull the sheets over your eyes … you're here to build wealth, and that requires planning and preparation.
You can't bet on disasters NOT happening … they most likely will. Careless investing is a sure recipe for a crash. Careful investing, on the other hand, will help you survive crashes without losing the wealth you've accumulated.
In this episode of The Real Estate Guys™ show, we discuss how YOU can prepare for storms that come out of nowhere. You'll hear from:
Your careful host, 

Robert Helms

His criminally cautious co-host, 

Russell Gray
---
Listen
---
Subscribe
Broadcasting since 1997 with over 300 episodes on iTunes!
---
Review
When you give us a positive review on iTunes you help us continue to bring you high caliber guests and attract new listeners. It's easy and takes just a minute! (Don't know how? Follow these instructions).
Thanks!
---
The nature of real estate
The real estate market is naturally volatile. Economies change, local markets evolve, natural disasters arise … sometimes overnight.
The downsides are ALWAYS looming.
But real estate investors are always looking for the upsides … sometimes so intently that they forget to look at the downsides too.
We caution you to do your due diligence AND have a back-up plan.
Some excellent words of wisdom are to always have a little cash on hand. The downsides are rarely in your control … but you can control your ability to react when they arise.
Four ways to be prepared for a downturn
As real estate investors, we weigh risk and reward every time we look at a deal. But some risks aren't so obvious.
Being a successful investor means playing defense and offense at the same time.
While you can't predict the future, you can take practical steps to make sure you're ready to fend off threats and take advantage of smart deals.
Step No. 1: Get in touch with a demographic that can weather a storm.
Tapping into the right demographic is the key to recession-resistant investing.
It's a smart idea to look at markets where someone who is a bit under the median income can afford to live.
In tough times, people who are well-off can downgrade to your market. And in good times, people on the lower end of the income scale can move up.
Either way, your area will be in demand.
Many factors can cause a downturn … rising interest rates, slow wage growth, tax increases, or geographic factors to name a few.
Downturns aren't solely due to nation-wide economic slowdowns. Make sure you pick a demographic that can resist small ebbs and flows in your market.
Step No. 2: Invest in towns that have multiple "stories."
Every town has something it's known for.
Even better is a town that's known for many things … the stories that draw people and growth.
A big industry would be one story. Two big industries? Even better. A major sports team might be another story.
Don't bet on a single story. Make sure the jobs in your market are tied to multiple industries … that way, when one industry fails unexpectedly, you won't see a mass exodus or decline.
And be sure an area is appealing for more than one reason.
Step No. 3: Monitor your inputs.
Look at what inputs make the numbers on your financial statement move. These are the inputs to keep track of.
Compile data, set up alerts, and don't be remiss about digging deeper when an alarm goes off in your head.
All the information you need can be found in one way or another. The internet is a treasure trove of data. Your local Chamber of Commerce is another resource for keeping track of essential information.
Don't be casual … especially if you're an experienced investor. Treat every deal like it's your first.
Monitoring your inputs can help you stay ahead of the curve and react to changes before others even know there's a threat.
Can you see the advantage?
Step No. 4: Key into experts.
We live in the information age … it's almost ridiculous how much information is available.
But some of the best information comes from people who have been in your situation and figured out solutions.
Listen to and read information from multiple sources … even if you disagree.
Learn what other people are saying BEFORE you interject your own opinion.
You can't expect the unexpected if you only listen to people who share your point of view.
Navigating the three rings of risk
We've learned a lot over the years.
One piece of advice we think highly of is to always own a property or two with no loan. The return won't be as high … but you can sleep at night.
In investing, it all comes down to the rings of risk.
Every investor should have three rings of risk in their portfolio.
The center ring is your livelihood. It should be isolated from all the other risks you're taking.
The second ring is those bread-and-butter properties that bring cash flow and provide long-term equity growth from modest appreciation.
The third ring is where your risky investments happen. You should only expand into this area after you've established the first two rings of your investment portfolio.
In the outer ring, you can be more speculative. You may lose quite a bit in this ring … you're taking on way more risk. But you could also win big.
Another thing to keep in mind is your Plan B.
In any short-term play, make sure you have a Plan B and even a Plan C to take you through the long term.
Sometimes the market changes in the middle of your play. In that scenario, financing structures and a property's ability to cash flow can be really important.
If you are house rich and cash poor, it may be time to sit down with a financial advisor and considering refinancing so you can leverage the equity you have in your properties.
You may also want to consider selling and buying new properties so you can get some cash on your balance sheet.
When the market turns, you want to be in a position to snatch up a bunch of cheap real estate … and you won't be able to do so unless you have cash on hand.
Another consideration to take is whether to diversify your liquidity. If the dollar falls, precious metals will retain their value … and the more wealth you have, the more important it is to put your equity in a stable medium.
Your best strategy is a strong network
Knowing how to sell is the essential survival skill in a tough market.
We're hosting our yearly How to Win Funds and Influence People event this year … a workshop that teaches participants negotiation strategies that result in win-win deals.
We host events like these because networking is SO important. The best way to prepare for the unexpected is to get around smart people and take note of their strategies.
Getting around people who've been in your shoes is essential … and most successful real estate investors are more than happy to share what they've learned.
We don't only host events for investors like you … we also attend them! We'll be at the upcoming New Orleans Investment Conference learning about all things investing with some of our most knowledgeable investor friends.
Join us!
Your net worth is defined by your network. Make those crucial connections, and you have the key to staying strong through ups AND downs.
---
More From The Real Estate Guys™…
The Real Estate Guys™ radio show and podcast provides real estate investing news, education, training and resources to help real estate investors succeed.
Getting into a long-term relationship with a market is a big decision.  It's important to take time up front to consider if you're truly compatible with each other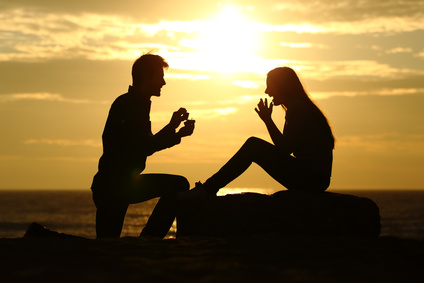 Do you have similar goals and personalities?  Common friends and values?
If things change or don't work out,…do you have a plan to move on without too much damage?
In the studio to to discuss how to pick a market that suits YOU:
Your real estate relationship counselor, host Robert Helms
His long term temporary co-host, Russell Gray
In last week's show we talked about the importance of your personal investment philosophy.
Knowing yourself, what you want, what you don't want, what you're willing to do…and not willing to do…are all part of being able to recognize what makes a "good deal" for you.
But that's only part of the equation.
In Part 2 of this series, we turn our attention to the art of personal market selection.  And while there are some practical, statistical components…market selection is also highly personal.
Our experience is that markets…like beers… have personalities.  If you, like us, have occasion to travel far and wide (and enjoy a few frosty brews along the way), you know exactly what we're talking about.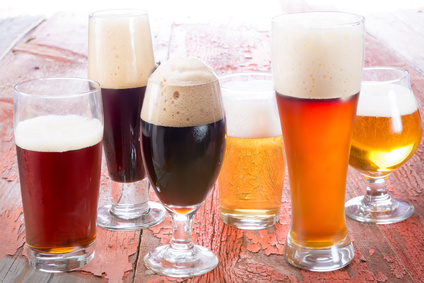 New York City has a completely different vibe than Jackson Hole, Wyoming…which is very different from Las Vegas, Nevada or Detroit, Michigan…not to mention someplace like Tijuana, Mexico or San Pedro Town in Ambergris Caye, Belize.  They're all different.
And while people, culture and customs all play a part…it's more than that.  At least when it comes to real estate investing.
So how do you evaluate a market for compatibility with your personal investment philosophy?
As we often say, if you want great answers you must begin by asking great questions.
So here are few questions to ask yourself and to research when you're looking at a market.  And again, all of these are against a backdrop of your already established personal investment philosophy.
Where is the market in relationship to you and how far and frequently you're willing to travel?
The most financially appealing market might be completely wrong for you if you're not willing to put in the time and effort to go there, learn it, build a team, and visit from time to time to keep things running smoothly.
Even a great market can't save you from neglect.
What kind of people are in the market?  Are you a cultural fit?
We can't over-emphasize the importance of relationships in this business.  If you aren't comfortable with the people in a market (or vice versa), it's hard to build the relationships you'll need to be successful.
Is the market headed in the same direction you are?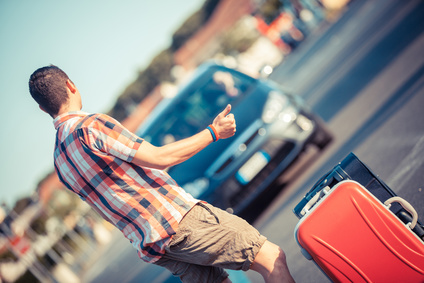 Some markets are "emerging"…that is, they are going from small to large.  It's a steep curve and requires some faith, vision and patience.
But immature markets (like people) can have issues.
They aren't as sustainably liquid.  In other words, if whatever is driving the growth slows down (think North Dakota) you might find it difficult to get out clean when it's time to end it.
Some markets are in decline in the macro, which can create unique opportunities for the savvy investor.
That's because inside a declining market, people are moving around.  Some neighborhoods and property types will be winners, while others will be losers.  In other words, the decline isn't spread out evenly.
And if you're looking for bargains, a declining market can be a bargain hunter's dream…especially if the decline is temporary and you're effectively buying the "dip".
Do the supply and demand dynamics favor your investing goals?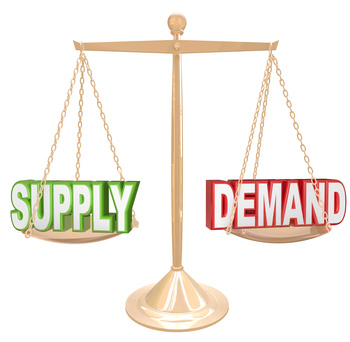 If you're in for maximum long term appreciation (growth above inflation), then a strong local economy with a permanent restriction on the increase of supply is a match.  Places like Silicon Valley, Washington DC or even pockets of the Dallas metro come to mind.
On the other hand if you're looking for great cash flows, you might decide a working class market like Memphis makes more sense.
Of course, "markets" are more than just geographic.
People, or demographics, are "markets" too.  We've talked alot about the baby boomers.  The even bigger wave of millennials will surely be a hot topic for decades to come.
And that's just age.
There are financial demographics….affluent, middle-class and low income…and lots of iterations in between.
And that's just the residential demographic.  There's also the commercial demographic…including small business, corporations and retail.
Whew!  There's a lot more to "market" selection than most investors realize.
"Markets" are also property types.
Even "housing" can be comprised of single-family, small multi-family, large apartments, condos, town homes…even mobile homes.  And then there's commercial, industrial, agricultural (yes, you can own and rent out farmland), retail…and special use (billboards, cell towers, assisted living, etc.)
They ALL have unique characteristics.  And as you might guess, you can't be expert at all of them.  At least not at the same time…and not right away.
When you think about all of the different opportunities it can be exciting…and overwhelming.  
But as you look at markets in the context of your personal investment philosophy, your focus will narrow.
Once you've identified some interesting prospects, you can do some research…and maybe even go out on a few "dates".  It's one of the reasons we've been doing market field trips for the last 15 years.
We have our favorites…and we're generally faithful.  But it's always fun to go out and shop around.  The worst thing that happens is we have fun, learn something and meet interesting people.
Sometimes we find a new love.
In all cases, it's always good.
So if you're on the front end of your real estate investing career…or you're at a place where you're looking to move into a new market or two…listen in to this episode…and then get out and explore!
Listen Now: 
The Real Estate Guys™ radio show and podcast provides real estate investing news, education, training and resources that help real estate investors succeed.
We've been told, 'There are no problem properties…only problem ownerships."
Jim Carrey put it a different way in the movie, The Grinch…"One's man toxic waste dump is another man's potpourri!"
The WHY is perhaps obvious.
Certain types of properties and the demographics they attract require a specific temperament, skill set, risk tolerance and expectation.  Mismatching a property and investor usually results in a very unhappy investor…and a "problem" property.
Funny thing is…when the unhappy investor finally throws in the towel…usually at a direct or indirect loss…some other (typically more experienced) investor comes along and scoops up the "good deal" and makes money!
So we think it's pretty clear that investors…just like properties…are all different.  And not all investors and properties are meant for each other.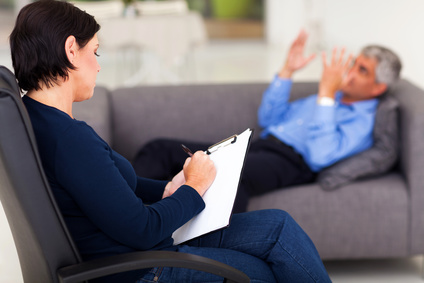 To stay out of trouble, it's critical to get in touch with YOUR inner investor…and figure out what kind of an investor YOU are.
While there's no substitute for real world experience, you can compress time frames by thinking carefully about who you are, what you want, what you're willing to do…and what you're NOT…in order to get it; and by watching what other investors are experiencing…
Then you put it all together in your mental blender…and puree it into your very own initial personal investment philosophy.
In the studio blending their voices into this episode of The Real Estate Guys™ radio show:
A smooth blend of talent, wisdom, knowledge and experience…your host, Robert Helms
His discombobulated co-host, Russell Gray
A man who blends 7 decades of experience into a frappe of fatherly wisdom, The Godfather of Real Estate, Bob Helms
We think your personal investment philosophy is the magic potion which inoculates you from bad deals.
It's like rolling up to the gate at the airport with your carry-on bag.  You drop into the "box" to see if it fits.  If it does, you proceed.  If it doesn't, you don't.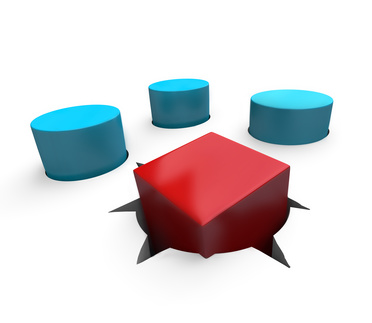 Your "bag" is the deal you're looking at.  The "box" is your personal investment philosophy.  The bag needs to fit in the box or it's a no go. Make sense?
To develop your PIP, you need to ask yourself a series of questions.  We detail them in this broadcast…but for now, they go something like this:
What is my PRIMARY objective for the investment…spendable cash flow today…or long term equity growth?
How much risk am I willing to take?  Am I more conservative or aggressive?
What types of properties am I most comfortable with or interested in?
How much turnover am I willing to deal with in my portfolio?  That is, am I "flipping" for short term capital gains…or am I holding long term for income and equity growth?
What kind of markets (geographic and demographic) am I most comfortable with?  Can I handle the stress of dealing with low-end markets…(lots of problems, but potentially more income)…or would I be happier in upscale areas?
How hands on do I want to be?  Will I manage everything myself or would I rather pay my team to do all the work?
Where in the world am I willing to go?  Do I want all my investments near me or am I willing to travel?  If so, how far and how often?
Of course, these are not binary questions.  There are LOTS of nuances…and your answers will probably be somewhere in between two extremes.
But you'll likely find that you tend to gravitate towards one extreme or the other…and that's okay.
You'll also find that your PIP will evolve as you and the marketplace change.  That's okay, too.  In fact, if your PIP isn't evolving, then you either aren't investing or your aren't learning.
We think revisiting your PIP is something you should do at least once a year.  Because the more clear you are about what you want and what you're willing to do to get it, the less likely you are to find yourself entangled in a deal you don't like.
So listen in as we guide you through the process of getting in touch with your inner investor…
Listen Now:
The Real Estate Guys™ radio show and podcast provides real estate investing news, education, training and resources that help real estate investors succeed.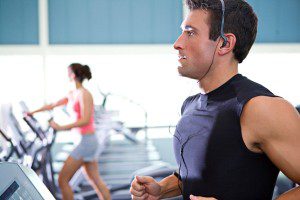 If you're one of those who take The Real Estate Guys™ to the gym, make sure you carbo load first! This one's a whopper!  Our radio audience only got an hour, but the podcast audience gets the whole enchilada.  That way whether you like American or Mexican, there's something for everyone.
A few weeks back, we went to Las Vegas for the 7th Annual Freedom Fest conference.  This was our first time and we weren't sure what to expect.  But after our previous interview with event founder, economist Mark Skousen, we thought it would be worthwhile.  It turned out even better than we thought!
After being near the epicenter of the financial earthquake which rocked the real estate portfolios of even the most experienced investors, we've put a big emphasis on studying economics.  Who cares if you're expert at fixing up properties, managing tenants or putting together syndications if property values are crashing, tenants don't have jobs, loans aren't available, and people are too scared to act?
So we started looking for people who saw it coming, put their predictions in writing and got it right for the right reasons.  Hindsight's often 20/20, but seeing the storm coming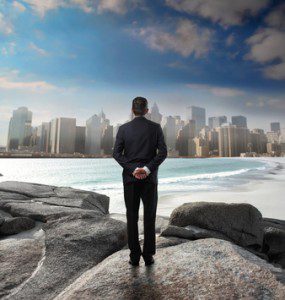 while there's still time to shutter the windows is better.  You might not be able to avoid bad economic weather, but with advance notice at least you can prepare!
We looked at the lineup of speakers at Freedom Fest and decided this would surely be an eye-opening experience. We were especially excited about Peter Schiff, author of Crash Proof 2.0 (a highly recommended read!).  Schiff called the crisis for the right reasons – and way ahead of time.  We're happy to say we got a lengthy interview with Mr. Schiff to see what he's thinking now – which is the feature of our next show.
While we're boasting about awesome interviews, we also had a chance to talk with billionaire CEO of Forbes Magazine and former Presidential candidate, Steve Forbes.  That interview is coming up in a couple of weeks, so stay tuned!  The best way to be sure you don't miss any of our exciting episodes is to subscribe to our podcast via iTunes (shameless plug). 😉
Today's episode is about talking to LOTS of people! It was like one of those speed dating sessions.  Robert sat at the microphone from early morning to late at night, and Russ rounded up a long line of interesting people to interview.
Featured in this episode of The Real Estate Guys™ Radio Show:
Your host, Robert Helms
Co-host and cat herder, Russell Gray
And a long parade of very special guests (in order of appearance):
Jeffrey Verdon, Attorney, talks about estate planning and asset protection strategies utilized by wealthy individuals; including off-shore entities and a very interesting technique for funding life insurance.
Dave Fessler, Energy & Infrastructure Expert for the Oxford Club.  Dave discusses his views on the future of energy and infrastructure and their impact on jobs and the economy.  He also comments on "the paradox of thrift" – how consumer savings is actually fueling the recession.  He tells us how long he thinks it's going to last, and where he believes America's best chance for job creation are right now.
Bob Bauman, Attorney, Former U.S. Congressman, Founder of The Sovereign Society; shares his thoughts on offshore investment, asset protection, second citizenship and the growing interest many people have in diversifying globally.
Vernon Jacobs, CPA, is an expert in international taxation.  Vern tells us what to consider when investing or employing asset protection strategies offshore.
Robert Barnes, Attorney, is part one of two back to back interviews with lawyers from a premier tax and investment fraud law firm that went 3 for 3 (that's pretty good!) in three of the top four high profile tax cases in the U.S. (you'd recognize the names).  Mr. Barnes reveals the worst thing you can do when contacted by the IRS.
Robert Bernhoft, Attorney, is part two of our tax and investment fraud attorney interviews.  Mr. Bernhoft describes what you can do to proactively avoid problems with both your investors and regulators; and shares how his firm uses specialized "non-litigation" techniques to recover misappropriated funds without going to court.
Steve Hochberg, Chief Market Analyst for Elliott Wave, works closely with Robert Prechter.  Prechter's 2002 NY Times best seller, Conquer the Crash, accurately predicted the current financial crisis.  While everyone is running scared of inflation, Steve says DEFLATION is actually the big near term threat.  He believes we are "on the precipice of the greatest stock market decline of our lifetime."
Patri Friedman, Executive Director and Chairman of the Board of The Seasteading Institute.  A city on the sea?  Really??? Before you write it off as Looney Tunes, go to their website and look at their management team.  These guys are all brilliant.  We're talking Stanford, Harvard, Yale.  Wow.  Have you heard of Pay Pal?   Yeah,the founder is on their board.  And why were they at Freedom Fest?  Take a listen!
Leon Louw, Executive Director of the Free Market Foundation, all the way from South Africa!  Why?  To raise money to advance property ownership rights for blacks in South Africa. For what it's worth, we didn't see any evidence of racism at Freedom Fest, though it was full of "tea baggers".  Obviously, Leon felt people at the event would be supportive of his cause. From our observations he was right.  But this isn't a political interview. any more than our show is political.  We just  want to understand what people are thinking and doing, and how it creates or undermines real estate opportunities.  Think about the ramifications on demand in a market where a large part of the population, formerly locked out, suddenly has access to buy property.  Very interesting stuff.
Terry Coxon, author of Unleash Your IRA, shares a powerful concept for maximizing your Individual Retirement Account.  We thought we knew all about this topic, but Terry shares a strategy we hadn't considered. Now we're hyped to read his book.  With the demise of home equity, and a growing number of people predicting a tough stock market (at best); and lending getting even tighter from financial reform, we think IRA's and rollover 401k's are one of the BEST sources of private investment capital.  That makes this a topic worth exploring!
Ron Holland, editor of two financial newsletters and 30 year financial industry veteran, has something to say on the topic of IRA's.  And it's concerning.  He shares what he thinks is the greatest threat to your retirement account.
Terry Easton, author of Refounding America and contributor to Human Events. Terry is an uber-conservative / Libertarian and has a lot to say on the topics of economics, politics and real estate.  We came to hear a lot of opinions and it just so happens that Terry has a lot of opinions.  But since they come from a long history of study and involvement, we think they're worth listening to.
All in all, Freedom Fest was a great experience and we're very likely to attend next year's event.  We met great people, got valuable insights, and had our paradigms stretched (we've been icing them since we got back).  Most of all, we see the economy and real estate from a much broader perspective.  As we continue to seek out markets, opportunities and product niches to invest in, we are convinced a bigger perspective will pay huge dividends.
Remember – our next two episodes feature our interviews with Peter Schiff and Steve Forbes!
The Real Estate Guys™ Radio Show provides ideas, perspectives and resources to help real estate investors succeed.