In one of his many excellent commentaries, our good friend and multi-time Investor Summit at Sea™ faculty member Simon Black points out the last time this happened the market crashed.
The market he's referring to is the stock market … and the event is stock brokerage firm Charles Schwab opening new accounts at the highest pace in 17 years.
Simon opens up his piece by asking, "Anyone remember what happened 17 years ago?"
He then reminds us it was 17 years ago the dot-com driven stock market implosion rocked financial markets and investors.
For those too young to remember, the late 90s was the dawn of the internet age.
And by the turn of the century, investors had morphed into rabid speculators … pouring billions of dollars into tech companies … even though the numbers didn't make sense.
They were betting the stock price would go up in spite of little or no cash flow.
If you're a young investor, you'd be wise to study some economic history and talk with older, more experienced investors.
Simon's a relatively young guy (in his 30s), but wise far beyond his years because he's an avid student of history.  Whether you're young or old, it's smart to study history.
Mark Twain famously said, "History doesn't repeat itself, but it often rhymes."
So Simon's comments triggered a quick check of housing headlines, and this came up:
Existing-home sales hit a 10-year high in March as homes fly off the market
Hmmmm… that's interesting.
Channeling Simon Black, we asked, "Anyone remember what happened 10 years ago?"
Of course, 10 years ago was 2007.  And you probably know what happened to the housing market in 2008.
Now just because two things happened in succession doesn't necessarily mean one caused the other … or even was a symptom of a cause.  But it COULD be.
As the old adage goes, "Where there's smoke, there's usually fire."
When the possibility of disaster exists, it's wise to have a plan.
When we get aboard the cruise ship for the Investor Summit at Sea™ each year, the FIRST thing we do is a mandatory "boat drill."
We're told where to find our life-jackets, how to put them on, and which "muster station" to go to so we can get into our assigned life-boat.
It's no fun … not for us, not for the crew, and not for the cruise line.
They'd much rather tell us how to find the casino, shopping, and premium restaurants.  After all, that's where all the fun and profit are.
The LAST thing they want to do is point out the possibility the ship could SINK.  That's a depressing way to kick off a fun week on a cruise ship.
But responsible people prepare for the possibility of problems.  And when signs of trouble start to appear, denial, obfuscation, and normalcy bias are ill-advised.
The Titanic sunk precisely because no one thought it could.
When it comes to housing, most industry economists are more like industry cheerleaders.
It's usually easy to confirm sunshine as far as the eye can see … if that's what you WANT to see … because you can always find "an expert" to affirm your pre-existing bias.
So when we invited Fannie Mae economist Doug Duncan to speak at our recent Summit at Sea, we were ready for some lively debate between him and our pal Peter Schiff.
But what happened surprised us.
Doug Duncan, Fannie Mae economist, put up all kinds of charts and graphs, and gave a very entertaining yet sobering presentation.
Doug essentially said the weakest economic "recovery" in history is on the verge of becoming the LONGEST recovery in history … and the probability of an imminent recession is high.
Hardly happy hype from a government real estate economist.
This REALLY shocked Peter.  In fact, he mentioned it at the top of the first podcast he did after returning from the Summit.
Peter's been accused of being a chicken-little perma-bear, always seeing what's wrong and warning of impending doom.  And he's used to arguing with people like Doug, who try to put a happy face on bad data.
Of course, when you get to know Peter (who accurately predicted the 2008 financial crisis both in his 2006 book Crash Proof and in heated debates on national television), you'll find he actually sees a lot of opportunity in the world.
The same is true for Robert Kiyosaki, who ALSO accurately warned of the 2008 collapse.  You can see the video of one of his national news media appearances here.
So it's not about the data being bad or the future being gloomy.  "Bad" and "gloomy" are our reactions to the data.
The data is what the data is.
The last time Schwab opened this many new accounts, it preceded the 2000 stock market collapse.
The last time housing sales were this strong, it preceded the 2008 housing market collapse.
Oh, and by the way, the Fed was raising rates heading into 2008 telling everyone the economy was strong.
The question is … how are YOU going to react?
Do YOU know where your life vest is?  Do you know how to put it on?  Do you know where your muster station and lifeboat are?
Those who are ready, are actually EXCITED about the possibility of a downturn.
Downturns flush the dumb money, bring prices back to bargain levels, and allow those who prepared to collect quality assets at fire sale prices.
The key is to be prepared.
Preparation means different things to different people.  There's no magic formula.
Donald Trump told us, "Always have some cash."
Summit at Sea™ faculty member Chris Martenson says, "Build social capital."  That is, a network of friends you trust and can do business with.
Simon Black says, "Plant multiple flags."  He thinks it's smart to diversify where you live, work, bank, and invest.
We think it's smart to listen to wise people, talk with qualified advisors, discuss with other active investors, and set aside time to focus on learning and planning.
We're not suggesting investors should sit out.  You can't make any money on properties you don't own.
Just be smart about the markets, teams, and financing structures you use.  Favor investments which you can stay in through a rough patch.
If the market stays strong, you're not really worse off.  And if the bottom falls out, you can ride it out.
Either way, you win.
Until next time … good investing!
---
More From The Real Estate Guys™…
The Real Estate Guys™ radio show and podcast provides real estate investing news, education, training and resources to help real estate investors succeed.
In our latest episode, we take you to lively Las Vegas, where we're at the National Association of Broadcasters Show.
Visiting this city brings back a lot of memories.
You see, we witnessed firsthand the glut of real estate in Las Vegas pre-recession and the freefalling prices that followed when the market crashed in 2008.
In this podcast, we'll delve into Clues in the News to analyze what's going on in today's market. We'll discuss how headlines today parallel the past … and why emerging market trends should make a difference to YOU.
In this fast-paced episode of The Real Estate Guys™ show (we have a lot of ground to cover!) you'll hear from:
Your super-sleuth host, Robert Helms
His clue-cracking co-host, Russell Gray
---
Listen
---
Subscribe
Broadcasting since 1997 with over 300 episodes on iTunes!
---
Review
When you give us a positive review on iTunes you help us continue to bring you high caliber guests and attract new listeners. It's easy and takes just a minute! (Don't know how? Follow these instructions).
Thanks!
---
Rising home sales
We found clear evidence home sales are rising in many markets. An article in Business Insider, New home sales unexpectedly jump in March, states sales of new single-family homes went up by 5.8% in March, according to the Department of Commerce.
This is a departure from what economists had predicted … the big shots imagined that new home sales would fall by 4% this month.
Notice we're talking about new homes … this is a subset of the entire housing market.
The article also pointed out the confidence rating of the National Association of Home Builders is at a nearly 11-year high. It hasn't been on fire like this since around 2005.
The news clearly points to rising confidence in the market … which means more free-flowing money. Catching any similarities between today's market and the past?
We want to remind you we don't have a crystal ball (although if you can procure one for us, we'll happily take it!). The best we can do to predict the future is use our knowledge about the past to gauge where we think things are heading in the present.
Today's market reminds us of what happens when money starts to flow freely. Too much free flowing money means money is mal-invested and people get sloppy.
Investments that make sense at zero cost often don't make sense at a higher interest rate. In a market that's beginning to be flooded with money, real estate investors have to be careful about the ways they consume debt.
New homes aren't the only market subset currently thriving. In this MarketWatch article we learned the average number of days a house is on the market is 34 days.
That's a tight market with sturdy demand! And with high demand comes high prices … until there's a change.
If you're in the building business, high demand and low supply might seem great … until you're one of the hundreds of contractors who decided to take advantage of that high demand, inadvertently creating a glut of products.
At first look, rising demand might look good if you're on the selling or building side of things. That's why it's SO IMPORTANT to put all the info you get in the blender … and figure out what kind of soup you'll really be getting.
The MarketWatch article stated the national median sales price for existing homes is up 6.8% … on average.
The word average is key. Prices were up by almost 10% in the Northeast … and down by 1.8% in the West. All real estate is local.
We thought it was interesting to pair what we know about rising home sales with our knowledge that home ownership is at a 100-year low. So WHO is buying all these houses?
Clearly, real estate investing is trending up. But what's the big picture?
Skyrocketing home prices
There are a ton of indicators that the market might be heading for another crash. Rising home sales to investors and speculators is one.
Our friend Dr. Doug Duncan, former chief economist for Fannie Mae, told us during the Summit that this has been the longest recovery in U.S. history … and the weakest.
People who've been recovering from the crash of 2008 are finally dipping their toes in the market, thinking it's normal. But if you're a professional investor, you know most people end up buying high and selling low (to you, we hope!).
If you've been waiting for things to go on sale, the current market might be getting ready to serve up a lot of sunshine for you! If you're prepared, a big pullback from the market could be one of the greatest possible gifts.
We noticed another interesting MarketWatch article. It says that U.S. home prices grew at fastest rate in nearly three years.
That's more evidence we might be nearing the top of the market. But it's not time to be scared. It's time to be smart.
You have to be careful about how and where you're investing. And you absolutely must have a Plan B.
If the market crashes, you may have to sit on your properties for ten years … and you have to be willing to do so.
Ask yourself: If interest rates go up, will my deals stay stable? If prices go down, will I be in a position to buy?
It's very dangerous to put your fingers in your ears and ignore what's happening in the news. After all, the Titanic sunk because nobody thought it could.
The big question is how YOU will respond to what you're hearing. Take a look at the past … analyze the present … and prepare for the future.
Plunging sales, soaring inventory in one market
Our next article, Condo Flippers in Miami-Dade Left Twisting in the Wind, featured on Wolf Street, could have been published 10 years ago.
If you go to Miami, you'll see new high rises going up across the city. Yet sales fell 10% year over year.
If you're a regular subscriber to our events and podcasts, you might remember that we were doing Miami field trips at one time.
It wasn't that we weren't plugged in. We examined the data and asked for details. And we let ourselves be persuaded the rapid growth in the Miami market could continue … because it seemed great.
But sure enough, the unthinkable happened.
Although there were people who had a plan and are holding on now, Miami is not a market you want to be in right now. Based on current construction, there's a 432-year supply of new high-rise condos.
Miami demonstrates what can happen when there's a temporary spike in demand. Now, we're not saying temporary spikes in demand are always bad. In fact, they can be a good thing!
But you HAVE to be prepared for the worst to happen.
Are robots taking over the world?
Our last article discusses a very different phenomenon. We were fascinated when we read an article in Nikkei Asian Review. They share robots can handle a high percentage of our work tasks.
What do robots have to do with you? Well, that's EXACTLY the question we want you to be asking!
The study the article cites found that 75% of 77 sample tasks could be handled by machines. So think … how does this affect the fast-food worker? The factor employee? The Lyft driver?
And what if those people are your tenants?
As landlords, we have to think about how every change will affect us, good and bad.
There are so many factors that affect the real estate "ecosystem" … blowing winds, undercurrents, waves, and sudden storms.
It's essential to keep a sharp lookout as you navigate your portfolio through both sunshine and swells. As the saying goes, "A smooth sea never made a skilled mariner."
Successfully navigating through rough seas can only make you a better sailor. As veteran real estate investors, we've learned to be grateful for devastating events like 2008 … because they forced us to become sharper students. Now we see downturns as opportunities!
We urge you to watch what's going on the market and evaluate how each new factor makes an impact on you. The best time to repair the roof is when the sun is shining. Now is the time to be proactive … before you have a leak in your dining room.
Like the Boy Scouts say, "Be prepared!"
---
 More From The Real Estate Guys™…
The Real Estate Guys™ radio show and podcast provides real estate investing news, education, training and resources to help real estate investors succeed.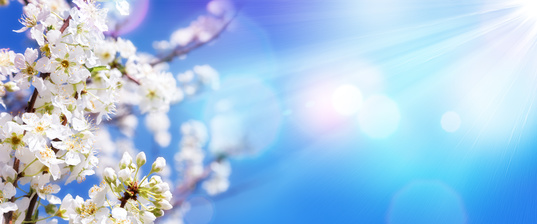 Just six weeks into 2017 and it seems there's sunshine everywhere.
In fact, according to a recent article, Fannie Mae's chief economist Doug Duncan told a group of financial professionals he sees no recession in sight.
The Naples Daily Times reports Duncan's team "forecasts economic activity in the U.S. will grow by a conservative 2 percent this year."
Duncan is quoted as saying, "From a housing perspective, I think there will be strong growth."
Nice.
We can't wait to chit chat about this with Doug during our upcoming Investor Summit at Sea™.
And we REALLY can't wait to hear the conversation between Doug Duncan, Peter Schiff and Robert Kiyosaki… since ALL THREE will be together with us on the Summit.
After all, both Peter Schiff and Robert Kiyosaki are notorious for their warnings about the 2008 financial crisis.  You can watch the skeptical reporters talking with Peter here and Robert here.
Of course, time proved Peter Schiff and Robert Kiyosaki to be right.
Today, both Schiff and Kiyosaki, along with new Summit faculty member Chris Martenson (The Crash Course and Peak Prosperity), think a BIGGER crash is coming soon to an economy near you.
We don't know who's right.  But by the end of the Summit, we'll have a MUCH better idea about what each believes and why.   So stand by… or join us and hear it first-hand.
Meanwhile, it seems the stock market sees lots of sunshine in the future … and maybe even a unicorn or two.
You may have seen these recent Reuters headlines:
World stocks head towards record high
So even if you're a die-hard real estate investor, it's tempting to peek over the fence and flirt with the idea of stashing some cash in stocks.
In fact, we received an email from a listener recently… which we'll probably take up on a future edition of Ask The Guys.
The listener is being pressured… er… encouraged by their stock broker to "rebalance" some real estate equity into stocks.
Good idea?
Maybe.  But we're guessing most individual investors are naïve to some of the smoke and mirrors surrounding stock prices.
That's risky.  Because when you're in a game with highly skilled players but have little understanding of the rules, the chances of you coming out on the losing end are higher.
So whether you're in stocks or thinking about it…. or are a committed real estate investor trying to help giddy stock investors move some of their paper profits into real estate…
We came across a useful piece that helps illustrates a hidden danger in stock investing.
As you read the below excerpt from this blog post by Dave Kranzler at Investment Research Dynamics, ask yourself if it's likely… or even possible… for a similar problem to exist in real estate…
"Panera Bread stock is a text-book example of the insanity in the stock market right now. PNRA announced earnings yesterday and 'beat' the Street.  But here's a synopsis of its numbers:
System-wide same store sales [SSS] increased just .7%
Franchise SSS dropped 1.4% (franchised stores are 55% of the store base)
Operating margin dropped 40 basis points
Net income in Q4 dropped $22.8 million from $24.7 million in 2015
Company bought back nearly $400 million in stock during 2016
It just issued another $200 million in debt
If it wasn't buying back shares, it would not have needed to issue that debt. 
The share buybacks make the EPS [earnings per share] look better but the net income of operations fell quarter over quarter and year over year.  
That's how PNRA 'beat':  financial engineering because its net income declined quarter over quarter (2016 vs. 2015) and year over year.
For that, PNRA stock is UP 8.4% today.  
A $4 million year over year drop in net income has generated a $400 million one-day jump in PNRA's market cap."
Did you follow all that?  If so, good job!
If not, then does it make you feel just the slightest bit out-gunned when stepping into the Wall Street casinos?
Take a breath…
Now what about real estate?
Is it possible for a property with declining income to go UP in price?
Yes.  Never underestimate the bubble forming power of dumb money.  But it's a LOT harder for self-serving actors to game real estate.
That's because real estate is MUCH more transparent to a buyer than stocks.
There's simply fewer, if any, places for sophisticated "financial engineering."
Think about it.
The value of a property isn't manipulated through the issuance or buyback of shares.  The price is the price.  You can see it.
The property's income is based on gross rents, which are EASILY benchmarked against similar properties.  Ditto for expenses.
So NOI (Net Operating Income) is fairly easy to accurately estimate… and REALLY hard to effectively manipulate and obfuscate.
There's a lot more to say about why real estate is arguably safer and more suitable than stocks for real wealth building for the average person.  But we'll save those thoughts for a future episode of the radio show.
For now, here's the bottom line …
Even smart people look at the same circumstances through different lenses … so they draw different conclusions.  Time will tell who's right or wrong.
You can learn a lot when you listen to smart people discuss and debate their positions.  And you should.
High stock prices aren't the litmus test for a strong economy … or even the success of an individual company.  Stock prices can be, and often are, manipulated.
Real estate is arguably a safer, more understandable, and more suitable for long term wealth building vehicle for average people… even if they don't know it yet.
The BEST news is that real estate moves slowly, so there's usually plenty of time to respond to changing circumstances… IF you're paying attention.
That's why we seek out smart people like Doug Duncan, Chris Martenson, Peter Schiff and Robert Kiyosaki….and why we share them with you.
Until next time… good investing!
More From The Real Estate Guys™…
The Real Estate Guys™ radio show and podcast provides real estate investing news, education, training and resources to help real estate investors succeed.
So it's not every day you get to sit down with a bona fide presidential candidate face to face and ask whatever you want.  In our case, we got to do it TWICE in one day!  Very fun.
Now whatever you political bent, the issue isn't what YOU think SHOULD happen.  What we're interested in is what the people who will be shaping the debate, if not actually running the show in 2013, are thinking.
Our two guests happen to be Republican candidates, so if you're on the other side of the fence, just hold your nose and listen anyway.  The more info you have, the better you'll be able to invest.  Again, you don't have to agree, you just need to understand the possibilities.  And if you know a Democratic candidate who wants to be on the show, let us know!  All viewpoints are welcome. 🙂
Behind the illustrious silver microphones in our spacious, upscale mobile studio (including folding chairs and table):
Your presidential host, Robert Helms
Your vice-presidential co-host, Russell Gray
Special Guest, Director of Economic Research for the Reason Foundation, Anthony Randazzo
Special Guest, Two Term Governor of New Mexico and current Presidential Candidate, Gary Johnson
Special Guest, Businessman and Presidential Candidate, Herman Cain
When you're an elected official, you have a bazillion thinks to think about.  And you need a lot of help thinking.  It's kind of like being a busy real estate investor.  You need to have a team of people who stay on top of changes in landlord law, taxes, mortgage guidelines, credit scoring, asset protection and estate planning – just to name a few!
So we kick off this show talking to Anthony Randazzo, a big brain whose job it is to study, think and advise on economic matters.  One of the things Anthony studies are GSEs (Government Sponsored Enterprises, like Fannie Mae and Freddie Mac).
If you've been paying attention, you know that Fannie and Freddie play a major role in U.S. housing (and the bond markets), were very much at the center of the mortgage meltdown, and have lots of people in Washington who'd like to see them go away. Kind of like how Ron Paul wants the Fed to go away.  It may never happen, but if it did it would change a lot things we take for granted as real estate investors.  So, it's important to pay attention to what the big brains and the politicians (not that the two are mutually exclusive :-)) have to say.
Then we talked to Gary Johnson and Herman Cain.  We won't paraphrase those conversations here, but you can be sure we asked about jobs and real estate.  And of course, we asked what they thought needed to happen to create more jobs. And unlike many shows, we let them talk.  We found it very interesting and we think you will too!
Listen Now!
Don't miss a show – subscribe to the free podcast!
Want More? Sign up for the free newsletter!
The Real Estate Guys™ radio show and podcast provides real estate investing news, education, training and resources to help real estate investors succeed.
The Real Estate Guys™ sit down and talk with Steve Forbes about jobs, the economy and real estate.
We don't know about you, but any time a billionaire, a CEO of a major company, a best selling author or a legit presidential candidate is willing to sit down and chat, our response is always, "Yes!".   In this case, our special guest for this episode, Steve Forbes, is ALL of those things wrapped into one.  So we're super jazzed to bring this exclusive interview to you.
In the broadcast booth at the Freedom Fest conference in Las Vegas:
Your Host and interviewer extraordinaire, Robert Helms
The just-happy-to-be-here Co-host, Russell Gray
Special guest, Forbes Magazine CEO, Steve Forbes



Mr. Forbes was the keynote speaker at the Freedom Fest conference and remained in attendance for the entire event.  In spite of a recent neck surgery, he was very accommodating and so Robert was able to sit down with Mr. Forbes for an impromptu interview.
We decided to ask him about his latest book, Why Capitalism Will Save Us – Why Free People and Free Markets are the Best Answer in Today's Economy. Mr. Forbes' thesis is that too much government is bad for business because it increases costs, diminishes productivity and takes too many resources away from creating jobs for an ever-growing population.  He calls for "sensible rules of the road" to provide a basic framework in which free people can conduct business.  Of course, the great debate is over what's "sensible".  His position is that less is more.
What we're really interested in is jobs. Jobs are where our tenants get their rent money.  It's where home buyers get the income stream to make the mortgage payments that prop up the property values that create passive equity.  Jobs are near the top of our due diligence check list when evaluating a market to invest in.  It's one of the reasons we like Dallas right now.  Among U.S. markets, it's doing pretty well.  Ironically, another great job market is Washington DC, but if there's a changing of the guard over the next couple of elections, that could change.  But we digress…
So Mr. Forbes shares his thoughts on the economy, job creation and the role of government in real estate, specifically Fannie Mae and Freddie Mac.  In his position as the CEO and editor-in-chief of Forbes Magazine, he gets to talk with many of people who shape, interpret and respond to public policy.  We really enjoyed our time with him and hope you will too!
On a side note, Steve Forbes is the nicest billionaire we've ever interviewed.  Actually, he's the only billionaire we've ever interviewed.  But he's still a very nice guy.  So, if you're a billionaire and want to come on the show and be nice to us, just give us a call.  Our door is always open. 🙂



Don't miss a show!  Subscribe to the Free Podcast
Want More?  Sign Up for The Real Estate Guys™ Free Newsletter!
Why has Dallas become one of our favorite US real estate markets?
Texas is ranked the #1 business friendly state in the US. Last time we looked, tenants have an easier time paying the rent when they have a job.  And landlords have an easier time paying the mortgage when tenants pay the rent.  Jobs are good.
Dallas is the nation's 5th largest media market. Hey, we are radio guys.
Dallas is in the top 10 big US cities where it makes more financial sense to rent rather than own.  That means tenants stay tenants longer.  Less turnover means less expenses.  Less expenses means better cash flow.  Cash flow is good.
Dallas real estate values have held up very well throughout the mortgage meltdown and the resulting unprecedented drop in real estate values across the US.  After the last two years of "Drop Zone", a Merry-Go-Round sounds exciting enough.
Dallas is only 2-1/2 hours from Belize. Does that count?
The Real Estate Guys™ TV show is taped in Dallas (Addison actually, but it's close enough).
Most rental residential real estate prices are well within the FHA / Fannie / Freddie conforming guidelines. That means it's easier to get loans.  It's also easier for resale buyers to get loans.  Life is easier when you can get loans.
Our friend, Ken McElroy, says Dallas is one of his favorite markets for the next 5-10 years.  And we think he's well qualified to have an opinion.
Infrastructure! Centrally located in the US, a huge airport, a great freeway system, on the path from Mexico to the North and Northeast, a big labor force and good higher education.  Plus they have an amazing $1.2 billion football stadium.  That's infrastructure, isn't it?
Big and diverse economy. Dallas is home to lots of huge companies.  But for every huge company, there are lots of little ones that support them.
We could go on, but you get the idea.  But why take our word for it?  Come to Dallas and check it out for yourself! Reading blogs and looking at stats on the internet is interesting in "student mode".  To get to "investor mode" (where you actually buy, own and manage real estate), you need to visit the market.  How long does it take to learn a new market?  A lot longer if you go it alone!
Invest a weekend with us in Dallas and we'll help you compress time frames. We'll help you get the lay of the land (literally!), explore various sub-markets, meet local experts and service providers; plus we'll introduce you to some of our key contacts.  And no one is going to ask (or pressure) you to buy anything including the next "boot camp" or any specific property.  That's not the way we roll.  But if you find something or someone that interests you, you can follow up when you're ready.  Sound fair?
For more information, about the next field trip to Dallas, click here.

Many people think that the residential real estate crisis and its impact on banks and the secondary mortgage market have set the table for an even bigger implosion in commercial real estate.  But if you believe that opportunities often come dressed as problems wearing work clothes, maybe that isn't so bad.
In studio today to take a look at the State of Union in commercial real estate are:
Your President and host, Robert Helms
Co-host and teleprompter operator, Russell Gray
Our Speaker of the House, the Godfather of Real Estate, Bob Helms
With so much focus on the residential real estate and mortgage markets, which is of much greater interest to the main street consumer and news outlets which cater to them, we thought it would be interesting to take a look at the commercial side of real estate.  Many observers think that there are dark days head for commercial properties, but what are the current trends?  More importantly, where are the best opportunities today and in the future?
We start out by taking a look at the sales and pricing trends in retail real estate.  What affect is the soft economy and subdued consumer spending having on retail occupancies, rents and cap rates?  Will money be available to purchase and refinance these properties?  Will there be buyers?  Inquiring minds want to know!
Sticking with the discussion of concerns about the availability of funding, we delve into a discussion of what's happening in multi-family where government subsidized money has been plentiful.  With the pressure on Fannie Mae, will multi-family residential funding remain available?  What if it dries up?
Another side effect of a soft economy is financially weak or insolvent tenants.  Are commercial tenants starting to walk away from leases like homeowners are walking on upside down mortgages?  And how likely are they to accept rent increases?  It seems to be a tenant's market right now.
Now there are lots of facets to commercial real estate and we can't possibly cover them all in one show, so we decided to wrap up with some talk about office – and what's happening to vacancy and rental rates in today's "jobless" recovery.  If that isn't an oxymoron, it should be.  It's like saying "reliable copier".
Of course, we can't talk about all the challenges without remembering that problems often bring with opportunity – for those willing to think independently and outside the box.  As always, there are no magic formulas or one-size-fits-all solutions.  Challenging markets require courage, creativity and the kind of capital that comes as much from time, talent and relationships as it does from credit lines and cash deposits.  The good news is that when the going gets tough, most of the competition goes off and follows the herd to "greener" pastures.  If you believe the real estate "grass" will grow again, then it might be a good time to stake out some new territory.
Don't miss a show! Subscribe to the Free Podcast
Want More?  Sign Up for The Real Estate Guys Free Newsletter!
Here we are the end of the first decade of the new millennium.  For old geezers like us who remember when George Orwell's 1984 and Stanley Kubrick's 2001: A Space Odyssey were speculations into the future, just saying "2010" is weird.  And if you're not in the geezer group, you might not even recognize the title of this blog as the opening verse of an old 60's rock song.  What does that have to do with real estate?  Nothing really.  The point of this blog is that as we enter this new decade, more and more positive signs keep popping up.  We're here to help make sure you don't miss them.
A December 19th Wall Street Journal headline says, Down Payment Standards Eased.  Well, that certainly caught our attention.  The gist of the article is simple:  Mortgage lenders and mortgage insurance companies are beginning to loosen their lending standards.  This, the Journal says, is a sign of increased confidence in housing.
You can read the article yourself, so we won't repeat it here.  But we do want to point out a couple of ideas we think are worthy of consideration.
First, the looser standards are being applied on a market by market basis.  This acknowledges the obvious truth that real estate values are local.  This fact creates both opportunity and challenges for an out of area investor.   How do you know which markets are recovering and which ones are still declining?  While knowing what to research to figure this out is one thing, actually having the time and resources to do it is another.  How convenient when huge companies have already done some of this work for you!  So, it seems to us that any market where the looser standards have been applied might be of better-than-average interest.
Also, the article talked about the toughening of lending standards by Fannie Mae, who they say just raised its minimum credit score from 580 to 620.  That alone just took lots of people out of the running to buy a home.  While that might seem negative toward new buyers driving up values, it also means more people will need to rent.  As a property manager, if you've been running credit reports on prospective tenants, there might be an opportunity to pick up new customers in the 580 to 620 range.  Of course, you take more risk when you lower your standards, but unlike these automated underwriting engines that just lop people off the list at a specific point, you can be a little more personal.  There are a lot of people in this economy whose once pristine credit is tarnished because of unemployment or strategic mortgage default.  This doesn't mean they will be poor credit risks when renting a place to live from you.
The landscape continues to change.  With every shift, problems and opportunities are created.  The signs are all around you, so keep your eyes open.  Think about what you are seeing.  Form hypotheses and develop action plans to take advantage of the shifts.  When we're at the end of the next decade looking at 2020, where will you be?  The actions you take in this next year will be the foundation for the answer to that question.
Want More?  Sign Up for The Real Estate Guys Free Newsletter!
Did you know that Backstage Pass Members get audio blogs? Save your tired eyes and make your ears do the work!  Become a Backstage Pass Member today!
This is Russ. I just got back from 3 days in beautiful San Diego where I attended the NAR Annual Conference.  Robert drew the short stick and had to go to Belize to handle some business. Poor guy.
In case you don't know, the National Association of Realtors is the world's largest trade association, boasting well over a million members. Pretty good for an industry that's been at the epicenter of the "world financial crisis".
I noticed the AP reported on FHA Commissioner David Stevens' speech at NAR.  They said that Stevens told the Realtors "that concerns the agency is headed for the same financial trouble that snared Fannie Mae, Freddie Mac and the subprime sector are unwarranted."
Really?
I didn't hear the speech because I was more interested in what people on the front lines were thinking and feeling about the market.  Besides, we'd already commented on our observations about FHA in two previous blog posts: Are We Going to Lose our Fannie? and Hey FHA! Your Fannie is Showing. You can find those in the Clues in the News category.
Why should you care about FHA? As quoted in the AP article, Stevens said it best, "Without FHA there would be no (housing) market, and this economy's recovery would be significantly slower."
The surest sign there's trouble is when a bureaucrat comes out and tells your there isn't  ("Pay no attention to that man behind the curtain!" ).  Especially when all evidence says there is.  It's even worse, when the "no problem" evidence provided is (again, from the AP article), "the agency has $31 billion in capital – $3.5 billion more than it had a year ago."  But (and it's a big one), how does that compare to the number of loans insured?  The AP article says that FHA has insured nearly a quarter of ALL new home loans made this year.
Consider these recent FHA related reports:
11/10/09 MiamiHerald.com – "FHA moves to boost condo market – The FHA recently announced more lenient, albeit temporary, underwriting guidelines for condo projects"
11/12/09 DSNews.com (reports to the mortgage default servicing industry) – "The FHA told Congress and reporters Thursday that its cash reserve fund had deteriorated to $3.6 billion – the lowest it's been in the agency's 75 year history."
11/13/09 Wall Street Journal – "The FHA's Bailout Warning – Whoops, there it is. – Critics of Fannie Mae & Freddie Mac were waved off as cranks and assured that the companies would not need a taxpayer bailout right up until the moment that they did."
11/14/09 AP – "FHA Boss: FHA is not the new subprime" (this is the article written at the NAR conference that I opened up talking about). Hmmmm……I'm having déjà vue all over again…again.
Not to be redundant (okay, maybe a little redundant), but Supply and Demand only work when there is capacity to pay.  If 100 people are starving and there's only 1 Big Mac for sale, one would think that the price would get bid up, right?  But that assumes (dangerous word) that those people have the capacity to pay. If they don't, the price won't rise.
The lesson?  Stevens is right (for now) that FHA money is a BIG part of housing.  If it goes away or is tightened, then there will likely be a dip in prices as less people can compete for available properties.  Does that mean stay away?  Not necessarily.
Eventually, private money (and there's lots of it!) will make its way back into mortgages. Why? Because it's profitable and real estate is real and the demand for it is forever. But until the sands stop shifting, private money will stay away. It's no fun to play a game when the rules keep changing. As long as private lenders think they will have to compete against government (taxpayer) subsidized non-profit lenders, and/or that legislators will impede or negate their rights to recourse under the contract (i.e., stop a foreclosure or force a modification), then private money is going to stay away.
And who can blame them? But, (oops, my opinion is showing), even though all this government tinkering is designed to lessen the pain (ironically caused by government tinkering), it will also prolong it.  But I guess private money is coming to the rescue one way or the other, since taxes take private money and funnel it into housing through the government via bailouts.  Not my first choice, but that's the way its working right now.
For joe schmo investors like us, bread and butter properties in highly populated markets with good transportation, education and economic infrastructure still make sense – as long as they cash flow and you've got reserves to allow you to own for 10-20 years.  Because when private money does come back and is added to all the new money we've added through stimulus, it's very conceivable that prices will go up.  But if you have positive cash flow, amortization (pay down of today's cheap loans over time), and tax breaks, you will still look good in 20 years.  And who doesn't want to look good in 20 years?
Want More?  Sign Up for The Real Estate Guys Free Newsletter!
Today,  The New York Times ran a story headlined Concerns Are Growing About FHA's Stability.  Hmmm…that's interesting.  Especially since a major chunk of the loans funding the fledgling housing recovery is coming from FHA.
Caution: This is a long post.  BUT, if you stick with it, it's not just food for thought.  There are some practical tips, so power on!
Back when sub-prime collapsed, we were hanging out with a lot of the top dogs in the mortgage business and the mantra was "FHA is the new sub-prime!"  Wow. Be careful what you wish for.
So the mortgage industry re-tooled.  It took some time, but eventually the industry got good at FHA and went out and sold it silly.  Only 3% down!  Cheap rates!  Go! Go! Go!  And there's NOTHING wrong with that.  It's their job.  Just like it was when the private sector made cheap and easy money available.  Wonder if the evil mortgage brokers will get blamed if FHA goes down?  But we digress….
What? Me Worry?
The NY Times article says that FHA Commissioner David H. Stevens "assured" lawmakers that FHA would NOT need a bailout and was "taking steps" to manage its risks.
Two things.  First, let's take a trip down memory lane.  For old times' sake, we cracked open The Real Estate Archives and found a Wall Street Journal article dated 6/7/08 in which they reported that Freddie Mac's then CEO Richard Syron said Freddie's financial results for 2008 will be better than last year's.  This was part of a conference call to investors where he assured stockholders, "We are quite confident that the positive changes will offset the negative."  What fire?
A month later, a 7/8/08  CNBC.com article quoted James Lockhart, the Director of OFHEO (not a cookie – Office of Fair Housing Enterprise Oversight – you know, the folks that watch your Fannie Mae and Freddie Mac).   CNBC interviewed Lockhart and he said, "Both of these companies [Fannie and Freddie] are adequately capitalized."
Just in case you didn't believe Mr. Lockhart, MarketWatch reported on 7/10/08 (2 days later for those keeping track) that then Treasury Secretary Mr. Henry Paulson "moved swiftly…to defend Fannie Mae and Freddie Mac from critics who have called them insolvent" while testilying to the House Finance Committee.
Sorry, we know this is a blog post, not an encyclopedia, but there's so much good stuff here.
On 7/22/09 (yes, that would be 12 days later), the Associated Press ran a headline "Congressional Analysts Peg Cost of Propping Up Fannie Mae and Freddie Mac as high as $25 Billion".  That's a lot of money, but as we'll soon find out, if it was ONLY $25 billion, it would be cause to party (not that we need much of an excuse). 😉
In an interesting aside, the same AP article said Republican Senator Jim Bunning (KY) criticized Republican administration official Henry Paulson (yep, the same Henry Paulson) for "trying to 'ram down' his proposal to shore up Fannie Mae and Freddie Mac, which Bunning said 'smacks of socialism'".  We tossed this side note in just in case you thought the Obama Administration were the only ones being called Socialists.
Anyway, back to Fannie and Freddie….
On July 27, 2009 (we were in Belize that day…it was fun), CNN Money reported "Efforts to use the troubled mortgage finance firms to fix housing market problems are likely to push the taxpayer bill for Fannie & Freddie above $100 billion."  That's slightly more than the originally projected $25 billion, in case you were getting dizzy.
The same CNN Money article went on to say that Fannie has actually received $34.2 billion and Freddie $51.7 billion.  Also, considerably more than $25 billion, but who's counting?
Okay, so that was a long trip down memory lane.  But the points are:
a) when the head guys say "don't worry", worry – or at least take a peak behind the curtain;
b) the politicians will pay almost ANY price to save housing. Why? Because voters live in houses. This pressure, like it or not, helps protect real estate values;
c) history provides perspectives you don't get if you only live in the current headlines.  That's why The Real Estate Guys keep archives.
That concludes "thing #1". Wait!  Don't quit yet. Thing #2 will be much shorter!
Thing #2:  When the head FHA guys says, "We're taking steps to manage risks", it could mean tighter money: things like stiffer guidelines, lower limits – you know, the things that slow down a recovery.
For example, the FHA's very popular Home Equity Conversion Mortgage (HECM) – the only insured reverse mortgage – has been widely reported as getting a "haircut".   That means lower loan limits.  We'll talk more about that on another day, but it makes you wonder what else FHA might do to "manage" its risks.  We'll be watching….
So, what's the takeway from today's post?
Track what happens with FHA.   Like an over extended teenage shopper, who runs up one credit card and then moves onto the next, our policymakers have run up the tab on Fannie, Freddie, and now possibly FHA.  When all the cards are maxed, they call Mom and Dad.  In this metaphor, that's you – the American taxpayer.  But you don't have any money either, so they'll get it by taking out new credit cards (in your name) from the Chinese or whoever has money, and then pledge the fruits of your future labors (and those of children and grandchildren) to make the payments.
We're not saying Uncle Sam and his minions shouldn't help housing, nor are we saying they should.  But it's safe to say they will.  And when they do, HOW they do it will affect the values of YOUR properties, the interest rates and availability of YOUR loans, the jobs and salaries available to YOUR tenants, the size of YOUR taxes, and the value of YOUR dollar.
In all of this change, are many problems and many opportunities.  But don't worry!  Work. Study. Learn. Watch. And when you see the opportunity, take action while others hesitate.
And keep listening to The Real Estate Guys – we'll help keep you thinking!