There's a lot of change on the horizon as we sail into the new year.
To help us process it all, we dialed up some of the biggest brains we know to share their insights, perspectives, and predictions.
In part one of our two-part Predictions Panel, we'll have these smart guests take a look into their crystal balls and introduce the hot topics that will help YOU inform your investing decisions in 2018.
In this episode of The Real Estate Guys™ show, you'll hear from:
Your future-predicting host, 

Robert Helms

His predictable co-host, 

Russell Gray
John Burns

of John Burns Consulting

Frank Holmes

from U.S. Global Investors

Money Strong's

Danielle DiMartino Booth

Peak Prosperity's

Chris Martenson
---
Listen
---
Subscribe
Broadcasting since 1997 with over 300 episodes on iTunes!
---
Review
When you give us a positive review on iTunes you help us continue to bring you high caliber guests and attract new listeners. It's easy and takes just a minute! (Don't know how? Follow these instructions).
Thanks!
---
What is 2018 going to be like for investors?
This is the big question on everyone's minds. As real estate investors, there are a lot of factors that impact our marketplace. So, we need to look beyond the real estate market and examine the broader economy.
There are many variables that will determine how 2018 plays out … like the new tax law, the second year of the Trump administration, a new chairman of the Federal Reserve, record high stock markets, the rebirth of U.S. manufacturing, and international trade deals.
And that's just the beginning!
Any of our guests today could fill an entire show … and most of them have! But today we are just hitting the highlights. It's part one of our 2018 Predictions Panel.
What the Trump administration means for real estate investors
"Trump is a disrupter," says Frank Holmes of U.S. Global Investors, "but that's not necessarily a bad thing. Many positive changes can come because of that."
We've seen how other great disrupters … like AirBnB, Amazon, and Uber … have boosted marketplaces in the end.
"I think the government won't be able to raise rates too much and is going to do everything they can to maintain economic growth," Frank adds.
One of the biggest changes the Trump administration is facing in the new year is at the Federal Reserve. Money Strong's Danielle DiMartino Booth reminds us that President Trump has three vacancies to fill at the Fed. And A LOT is riding on who he chooses to fill those positions.
"2017 was clearly the year of the natural disaster, so we are seeing a 'sugar high' from the rebuilding that is happening in places like Puerto Rico, California, Florida, and Texas," Danielle says. "But we are also starting to see signs that the U.S. household is simply buckling under the strain of inflation."
How these Fed appointees choose to adjust rates could have a major impact on the economy … and that means the real estate market too.
What about the new tax cuts? John Burns of John Burns consulting predicts that the new tax cuts will be a boost to the economy, particularly to entry level buyers looking for median-priced homes.
Get educated on cryptocurrency
Cryptocurrency is a hot topic in the investment industry. From Bitcoin to Ethereum, it seems like everyone is rushing to get a piece of the pie. But what do our experts think?
"I am completely in love with the technology itself," says Peak Prosperity's Chris Martenson. "But it's hard to predict who is going to be the winner in the end. Which piece of cryptocurrency will survive and still be viable 10 years from now?"
For Chris, it's really too early to say. He likens it to when the technology to record movies and play them back at home hit the scene.
The core technology was amazing, but who could have predicted that it would evolve from VHS to DVDs to Blockbuster to Netflix?
"My advice would be to understand that when it comes to cryptocurrency, you are speculating," Chris says. "If you're interested in these assets, have a small portion of your speculative money there. This isn't investing at this stage. It really is just speculation."
Danielle agrees, "The exchanges of the world are not your friends. When it comes to cryptocurrency, I'm not saying avoid it altogether. Just remember that there is nothing backing this right now, so be careful."
Watch for signs of an economic downturn
They say what goes up must come down. So, it's natural in times of good economics to wonder when the next recession will arrive.
The number one most important thing in real estate is the economy. If any other sector collapses, the real estate industry will suffer too.
Pay close attention to other industries to spot indicators of economic change.
"After Hurricane Harvey, one of the things I will be watching most closely in 2018 is car sales," Danielle says. "They're a good sign of where the economy is heading."
Danielle also suggests monitoring economic conditions internationally. With so many geopolitical ties and trade deals, our economy relies heavily on the economies of other countries.
"I wouldn't be surprised if the catalyst for the next American recession came from somewhere overseas," Danielle says.
Real estate investors can also look within the U.S. market to monitor conditions. For John, one area to keep an eye on is the growth and supply of new homes coming to market.
"If you look at the numbers of new homes coming into the marketplace, you'll see that those numbers are pretty stagnant," John says. "Construction costs have gotten so out of control that many homebuilders aren't able to grow their businesses over time."
However, John says that right now, he feels there aren't any major markers pointing toward recession in the real estate industry. But it's always a good idea to keep an eye out for potential risks.
In the words of Frank Holmes, "A lot of money has gone into real estate, so I think it is going to remain attractive to investors."
Now you … the investor … get to take all these ideas and ask, "What does it mean to me?"
And there's more information to come next week in part two of our Predictions Panel. Tune in so you can gather even more facts and be ready to make a plan for a profitable 2018.
---
More From The Real Estate Guys™…
The Real Estate Guys™ radio show and podcast provides real estate investing news, education, training and resources to help real estate investors succeed.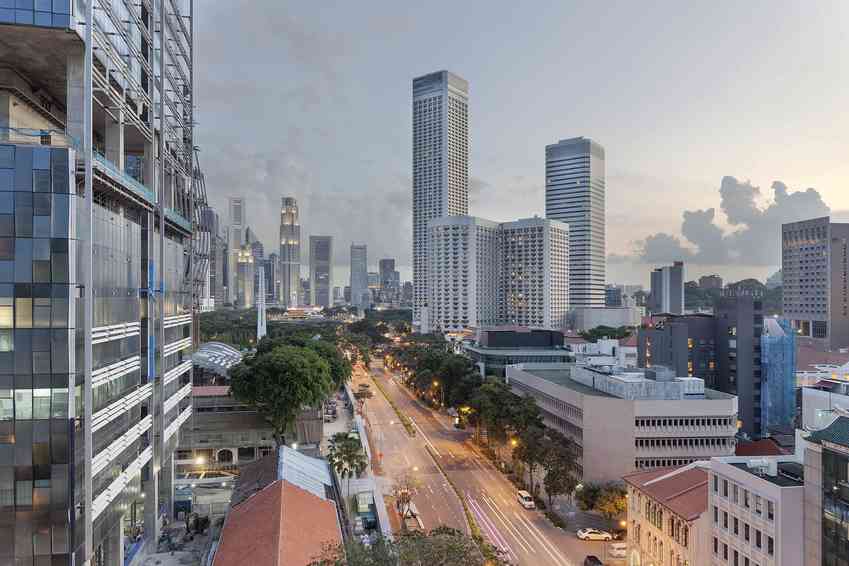 Commercial real estate can be a leading indicator of broader economic trends…especially employment, which is very important to real estate investors.  Because when businesses are optimistic, they lease space to house more people and accommodate growth.
Likewise, when businesses are pessimistic, they don't add space, renew leases or accept rental increases (important if you're the commercial landlord!).
But whether trending up or down, commercial real estate provides an indication of the sentiment of businesses.  And because rents and salaries (which pay residential rents) are derived from profits, what's good for business is good for landlords.
So to find out which way the wind is blowing, we visit with not one, but TWO super smart guys who spend lots of time tracking trends and making big money investment decisions.
Voicing their perspectives on this episode of The Real Estate Guys™ radio show:
Your trendy host, Robert Helms
His broad co-host, Russell Gray
Expert guest and real estate investment strategist, David Lynn PhD.
Returning guest, CEO and investment strategist for U.S. Global Investors, Frank Holmes
David Lynn sets the tone early noting that "the demise of retail and office real estate is greatly exaggerated."  So right away we get the feeling this is going to be an upbeat show.
He explains that commercial real estate has been "recovering nicely" and points out there isn't an over-supply of properties in the market relative to demand.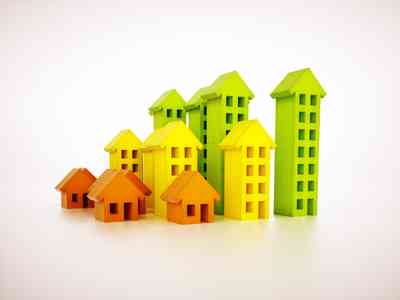 So, as the economy and employment improve, it brings a demand for commercial real estate.  And because there isn't an over-supply, the demand (aided by cheap financing) helps push up prices.
That's GREAT news…if you happened to buy commercial real estate when it was in the dumper.
(Note to self:  Buy stuff when it's on sale.)
But it's also great news now, because the increasing demand is a symptom of an improving economy.
So even if you're a residential real estate investor, an increase in the demand for commercial space indicates businesses are are growing more confident in their future. This can mean more jobs and bigger paychecks could be on their way.
To which we say…bring it on!
David also reminds us that corporations are sitting on HUGE amounts of cash.  So unlike the rank and file consumer, businesses have war chests of capital to pour into growth…once they believe the timing is right.
David says cash on corporate balance sheets are a "coiled spring" waiting to release its energy into commercial real estate.
He also brings up another source of capital that's starting to pile into commercial real estate:  money from overseas.
Because while many American investors are a little frustrated with the pace of economic recovery and some of the monetary policy in the good 'ole USA, foreigners still look at the US as a safe haven….just take a look at the strength of the U.S. dollar.
More than that, foreigners like U.S. real estate.  And even though, as Americans, we like to diversify outside the U.S., it doesn't mean we're down on U.S. real estate…far from it!  This simply highlights how global real estate investing has become for everyone…no matter where you're based.
And speaking of global investing…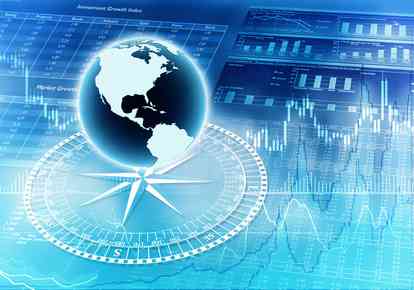 Next to chime in on economic trends is returning guest, Frank Holmes.
Frank is the CEO and chief investment strategist for U.S. Global Investors, an award winning family of managed funds out of San Antonio, Texas.
Frank's not a real estate guy (at least not in the way we think of a real estate investor), but he's a very sharp economic mind and he closely watches global economic trends.  As we've already alluded to, there are important links between economic strength and real estate.
Frank believes that falling oil prices will be positive for real estate because lower energy costs mean more income is available to go into rent, whether it's an apartment dweller or a big manufacturing plant, distribution center or office building.
As far as the dollar's recent surge, Frank thinks the greenback is ready for "a breather".  If that's true, it should provide a boost for gold and silver.
In fact, we specifically ask Frank about metals (precious and otherwise), and he tells us to pay attention to China, which he describes as "the 800 pound gorilla".
Franks says if China's demand increases, it will push metals prices up.  If not, then just the opposite.
So why should real estate investors care about metals?
First, metals (like other commodities) go up and down in relation to the strength of the dollar, in addition to responding to basic pressures from supply and demand.   So, metals that are used in the construction of real estate (from nails, to rebar, to girders, to wiring, to appliances and HVAC), affect the cost of construction.
And for those investors who have diversified their liquid assets to include not just cash, but monetary metals as well, the last year has been a little stressful…at least if you're prone to measuring your wealth in dollars (as opposed to number of rental units, ounces of gold, etc.).
So if China continues to build up their gold reserves (which they've been aggressively doing for the last couple of years), at some point the demand for physical metal will overwhelm the paper metal (derivatives) market, and put upward pressure on prices.  So if you're holding gold, or accumulating it while the pricing is soft, then this could be welcome news.
In closing, Frank also believes interest rates will remain low for the foreseeable future.  Of course, interest rates are a topic of great interest (no pun intended…okay, it was intended) to almost all real estate investors because debt is one of our favorite tools.
Bottom line:  The overall sentiment from both of our expert guests is positive, which is a trend we're happy to see continue. 🙂
Listen Now:
Want more? Sign up for The Real Estate Guys™ free newsletter!
Don't miss an episode of The Real Estate Guys™ radio show!  Subscribe to the free podcast!
Stay connected with The Real Estate Guys™ on Facebook!
The Real Estate Guys™ radio show and podcast provides real estate investing news, education, training and resources that help real estate investors succeed.
John Denver once sang, "Life on the road is kinda laid back."
Not for us.  But thank God we're real estate guys.  For you youngsters, this is a reference to a classic John Denver tune, Thank God I'm a Country Boy.   You know…John Denver?  Rocky Mountain High?  Blond hair, little boy haircut, high voice?  No?  Just stay up late one night and watch some infomercials about 70's music….
Anyway….
This episode is from yet another out-of-office experience for The Real Estate Guys™.  This time, we're in the fabulous city of New Orleans for the 2013 New Orleans Investment Conference.  We attended this event last year and it was so much fun, we came back this year.  The to-die-for grilled oysters at Drago's may have influenced our decision.  😉   We'll be back in 2014!
For now, in the mobile studio-in-a-box for this jazzy episode of The Real Estate Guys™ radio show:
Your Duke of Discussion, host Robert Helms
His Dizzy co-host, Russell Gray
Best selling author and radio personality, Charles Goyette
Top performing mutual fund manager, Frank Holmes
New Orleans Investment Conference organizer and precious metals commentator, Brien Lundin
When you walk around the streets of New Orleans, which is VERY fun to do, you'll see (among many things) collections of jazz bands performing.  It doesn't take long to realize that the key to producing great music is the diversity of the ensemble.  Strings, winds, horns and percussion – and variations of each of those – all coming together to create a sound that's unique to jazz.
We've been real estate guys for a long time.  And pre-mortgage meltdown, we were narrowly focused on all things real estate.  We lived, like many real estate investors, in a bubble (pun intended) – only seeing things from one point of view.  It's like a one instrument jazz band.  It's okay, but not as rich as full complement of instruments.
After being blind-sided by the crash (yes…we know we're in good company, but that's not much consolation when cleaning up the mess), we made a concerted effort to expand our minds by studying foreign markets, other asset classes, and trying to understand how global, economic, and yes, even political, factors affect real estate investing.  It's something we thought was missing from most real estate related commentary and we've tried to fill that gap.
Along the way, we've met and interviewed many amazing and smart non-real estate people, like Peter Schiff, Herman Cain, Mike Maloney, Mark Skousen, Steve Forbes, and many more.
We've learned a ton.  And we'd like to think we've helped expand the perspectives of real estate investors around the world.  After all, the podcast version of the show is heard in over 180 countries.  Amazing.
But a funny thing happened as were preparing to go back to the New Orleans Investment Conference this year.  Conference organizer, Brien Lundin invited us to speak not once, but twice, on real estate. We're obviously used to talking about real estate, but not to resource investors.
Our first talk (with the help of Summit at Sea™ faculty member John Turley) was about offshore real estate investing.
Our second talk was an updated version of a presentation we did at Freedom Fest 2012 on using real estate to short the dollar.  We expanded the discussion to include the idea of Real Asset Investing™ in the face of a fragile dollar.  You'll be hearing more about this in the months ahead.  We think there's a bubble brewing and the Real Asset Investing™ strategy is designed to not only provide protection, but produce profit.
Both talks were very well received even though the New Orleans Investment Conference isn't really a real estate conference.  It's more about resource investing (precious metals, mining stocks, oil and gas, etc.).
So why were The Real Estate Guys™ invited to speak at the New Orleans Investment conference?
Apparently, just as we've seen the benefit of studying other asset classes, the non-real estate investing community is beginning to see the wisdom of real estate as an investment, which to us, makes perfect sense.  After all, isn't real estate the ultimate resource?
Of course, while we at the conference, we attended lots of sessions.  In addition to all kinds of investing experts, there were engaging panels and debates featuring a pretty well known cast of characters including Ben Carson, Charles Krauthammer, Ron Paul and our 2013 Summit buddies Mark Skousen and Peter Schiff (Peter's coming back on our 2014 Summit at Sea!).
Even though you might think these guys all sing from the same songbook, there was quite a bit of disagreement among them, which we thought was helpful (and highly entertaining).  Next year, former Fed Chairman Alan Greenspan will be there.  We're guessing that one will be entertaining too!
After listening to the sessions, we came up with the theme of "follow the money" for this episode.  And as much as we'd like to interview EVERYONE at the conference, everyone was very busy, and with only one hour for the episode we focused on three guests.
First, we talk with first time guest, Charles Goyette.  Charles is the author of the best-selling book, The Dollar Meltdown.  He just released his latest book, Red and Blue and Broke All Over – Restoring America's Free Economy.  Charles is also the co-host of a daily radio commentary featuring legendary former Congressman and Presidential candidate Ron Paul.
You can probably tell by the book titles and his association with Ron Paul, Charles is a free market, small government, individual liberty guy who's concerned about the direction of the U.S. economy.  While he doesn't think America will fail, he thinks there are some choppy roads ahead.  He says the answer is to free the markets from overly burdensome government intervention.
One of the best practical tidbits he shares is how to know a bubble from a boom.  It's quite simple he says.  Just follow the money that's driving the growth.  Is it from production or from printing?  If economic activity (measured in people working, products and services being produced) is driving the growth, it's a boom.
However, if monetary stimulus (i.e., quantitative easing, artificially low interest rates, financial speculation) is the source, then get ready…it's a bubble.  And he contends that while the Fed might attempt to mitigate or avoid a bubble bursting, ultimately the market is bigger than the Fed.  So it's wishful thinking to believe the Fed can overpower market forces to stop a bubble from bursting.
Obviously, bubble watching is important to real estate investors.  When a bubble bursts or just passes lots of gas, it can be very disruptive to job creation, interest rate stability (especially if you have adjustable loans), and availability of capital to finance your real estate purchases and sales.
The theme of Charles' new book is that freedom creates prosperity.  That connection is less obvious, but equally important (if not more so) than how to recognize a bubble before it bursts.
Charles Goyette's contention is that when people are free to innovate and produce, and are left enough of the fruits of their labor and risk taking, that they will become highly productive.  In turn that high productivity creates abundance, affordability and excess capital to be re-invested in greater production and efficiency.  All of that means jobs, and the purchase of all the things necessary to build and maintain a thriving community.  Best of all, the prosperity extends farther down the socio-economic ladder to the working class (our tenants).
All of that bodes well for the local real estate market.
So, if Charles is right, a savvy real estate investor can look at the "freedom factor" of any given market and index its future growth prospects to its relative freedom factor strength (compared to other markets).  Later in the show, Frank Holmes talks about this exact phenomenon in Texas, which is home to some of the fastest growing cities and strongest real estate markets in the U.S.  So maybe Charles is on to something!
Speaking of Frank Holmes…
Frank is the next guy we talk to.  Long time listeners may recall our first interview with Frank a few years back.  We were impressed with his vast and amazing knowledge of global markets and the performance of his managed funds.  Now, here we are three years later, and Frank is still sharp as a tack, his funds are still top rated, and he's as positive and optimistic about the future as anyone we've met.
Frank also takes up the theme of "follow the money".  He says there's big money on both sides of the political debate (big government versus small government) and both are super smart.  Dumb people seldom accumulate money and those that do don't manage to hold onto it very long.  So whether or not you like their politics needs to be set aside so you can objectively ask, "What is the smart money doing and WHY?"
Did we mention that Frank's a smart guy?
He goes on to give us important insights into the impact of the Unites States new found position as an energy producing powerhouse.  We've been following the oil and gas business for multiple reasons (local market job creation, support industry job creation, impact of production on absorbing inflation and slowing the dollar's descent) and thought we were pretty sharp.
But Frank adds a new perspective we hadn't previously considered.  Did we mention that Frank's a smart guy?
He explains to us that the American economy has a HUGE competitive edge over foreign markets because of our cheap energy.  That's right. CHEAP ENERGY.
Yes, we know that $4 gas doesn't seem cheap.  But that's an American paradigm.  Canadians pay $6 a gallon.  And it can be worse in other parts of the world.  And then there's natural gas, where the edge is even bigger.  Foreign markets can pay as much as 3 times as much as American citizens and business.  Yikes!
"So what?" you might ask.  As did we.
The "so what" is that cheaper energy mitigates some or all of the disadvantage of cheaper labor.  Hmmmm……
We've been concerned that a falling dollar means rising (denominated in dollars) commodity prices (like food and energy, which are conveniently left out of the Consumer Price Index…but that's a different rant…).  Rising prices combined with soft labor means tenants can afford less rent – and certainly are going to be resistant to rent increases.
So while Frank didn't persuade us that we shouldn't be prepared for a soft rental market, he did move us from "worried sick" to "moderately concerned".  Maybe with a little more time, we could get up to "cautiously optimistic".
As for Frank, he's very optimistic about the U.S. being competitive in global markets.  We hope he's right because that means less downward pressure on labor, which of course is positive for rental income. 🙂
Last on our dance card is Brien Lundin.
We've really enjoyed getting to know Brien and his team.  They've been producing the New Orleans Investment Conference for many years and our interactions with him have been great.  He's a real pro and is well respected in the investment community.
When he's not producing the New Orleans Investment Conference, Brien writes a newsletter on precious metals.  We don't talk too much about metals on this episode, but you can expect to hear more from Brien on The Real Estate Guys™ radio show, podcast and blogs.
For now, we reflect on another successful conference, the integration of real estate and resource investing, and we look forward to next year's 40th anniversary New Orleans Investment Conference which will feature former Fed Chairman, the legendary Alan Greenspan.  THAT will be amazing.  We can't wait!
Meanwhile, listen in to this episode of The Real Estate Guys™ radio show…brought to you from the floor of the New Orleans Investment Conference.
Listen Now:
Want more? Sign up for The Real Estate Guys™ free newsletter
Don't miss an episode of The Real Estate Guys™ radio show! Subscribe to the free podcast
 Stay connected with The Real Estate Guys™ on Facebook!
The Real Estate Guys™ radio show and podcast provides real estate investing news, education, training and resources that help real estate investors succeed. Visit our Feedback page and tell us what you think!
The aftermath of the debt ceiling vote and the subsequent S&P downgrade just adds to the drama surrounding the U.S. economy.
When you add the European debt crisis, talk of a QE3 on the heels of QE2, plus gold prices hitting record highs – it's certain August 2011 will be remembered as a time when the entire world focused on economics.
Real estate investors from Mom and Pop to REITs are watching carefully to see what will happen with interest rates, taxes and job creation. The difference is that the mega players have huge research departments and access to the best information and analysis.
Wouldn't you like to know what the big players are thinking? The Real Estate Guys™ are here to help!
We travel the world to capture the interviews you won't hear anywhere else. We're dedicating the entire month of August to bringing you insights and perspectives from economists, scholars, fund managers – and even a few politicians!
At the microphones for this exciting first installment of August and the Economy:
Your hot August host, Robert Helms
Your not so cool co-host, Russell Gray
Special guest; U.S. Global Investors CEO and Chief Investment Officer, Frank Holmes
Special guest, Renowned Market Analyst and Editor of The Wellington Letter, Bert Dohmen
This is an episode you'll want to listen to more than once – and probably with a note pad.
Frank Holmes oversees over $3 billion (with a "b") of assets and 4 of his funds are in the top 25 best performing.  We think that means he's qualified to have an opinion about economic issues.  Of course, his focus is stocks and bonds, but we've learned that the stock, bond, commodities and real estate markets are all interrelated. The mortgage meltdown and subsequent (and unprecedented) decline in U.S. real estate values was directly tied to what was happening in the bond market.
Bert Dohmen is a renowned market analyst with over three decades of experience.  More importantly, he boasts an impressive track record of having accurately predicted the start of every recession over the last 33 years.  We asked him his secret and he answered, "Technical analysis".
Really?  Our friend Robert Kiyosaki (who's agreed to join us live and in person for the entire week for our 2012 Investor Summit at Sea™) has been talking about the importance of technical analysis for real estate investors.  So it's something we've become very interested in.   Watch for more on this topic in the weeks and months ahead.
For now, listen in and discover what some of the biggest brains in the business of managing money think about where we are, where we're headed and what's likely to happen next.
Listen Now:
The Real Estate Guys™ radio show and podcast provides real estate investing news, education, training and resources to help real estate investors succeed.