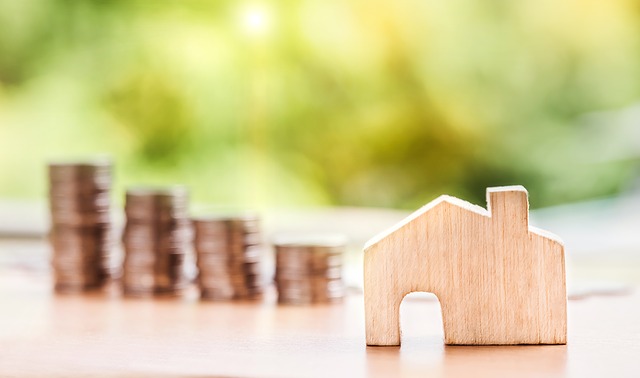 Lending is a big part of real estate investing … but sometimes your situation doesn't fit the traditional lending mold. 
If you … or your deals … require out-of-the-box funding … have no fear!
There is a great, big, wide world of alternative funding solutions just waiting to be discovered. And the payoff can be just as big. 
Today, we're sitting down with a veteran loan broker who is here to share the details of some of the creative loan products available for unconventional real estate investors. 
It's time to optimize your portfolio … and find new ways to claim needed capital. 
In this episode of The Real Estate Guys™ show, hear from:
Your fund-finding host,

Robert Helms

His fun-loving co-host,

Russell Gray 
Investor and financing strategist, Billy Brown
---
Listen
---
Subscribe
Broadcasting since 1997 with over 300 episodes on iTunes!
---
Review
When you give us a positive review on iTunes you help us continue to bring you high caliber guests and attract new listeners. It's easy and takes just a minute! (Don't know how? Follow these instructions).
Thanks!
---
Locating leverage and getting cash for deals
One of the most important questions in real estate is … where do you get the money?
Great news! Things have changed in the lending world … and today, there are opportunities like never before … all while protecting your equity. 
One of the first challenges many investors have to figure out is leverage. Leverage is what helps us magnify returns. 
In a nutshell … it means the bank loans you money so you don't have to come up with all the money to buy real estate. 
Leverage is like a chainsaw. It's a great tool … but if you use it wrong, it can cut you. 
So, today we're going to focus on alternative funding solutions. 
True investing is about focusing on cash flow. If you do that, then you can weather pretty much any storm. 
Right now, the market is pretty hot. There are people out there who have wisely built a nice portfolio … but now they have five, six, seven, or more loans and they can't get any more. 
And yet the rates are down. That leaves those investors staring at a lot of cheap money that they can't get their hands on. 
So, those investors look at the equity they have in their current properties … and they want to get at that equity. 
If you're not liquid … you're going to be like a kid locked out of the candy store. 
If the credit markets seize up … all that fabulous equity that you have disappears. But if you have strong cash flow … you'll weather it. 
How can you liquefy equity? How can you take advantage of lower rates in your portfolio and free up money so you can continue to invest? 
Loans designed for investors
Billy Brown is a seasoned investor and loan officer who specializes in helping investors and syndicators figure out the finances of investing. 
One of the big problems Billy sees is that investors get successful, start to build their portfolios … and then get what we call Fannie-d and Freddie-d out. 
They no longer conform to those guidelines Russ was talking about. They suddenly have a hard time getting a loan. 
Billy has the ability to sit down with these people and help them be able to take individual loans and restructure that in a way that frees up their qualification. 
"I love infinite returns," Bill says, "so that's how I wear my hat. I focus on how we can use the tools available to us inside lending and our lending partners to go create infinite returns."
Billy has a few different strategies in place to help people access equity. 
The first is portfolio lending. 
There are a lot of portfolio lenders out there. Banks and non-banks will do it. The idea is to take everything and put it together as an investor loan. 
The rates might be a little bit higher … but what it buys you back is the qualification of those loans. Plus, you get the option of one loan servicing multiple properties. 
This type of loan is better than going through Fannie Mae or Freddie Mac because it is designed for the job you are trying to do. 
You go from 9 or 10 loans with 9 or 10 mortgage payments that may or may not be escrowed down to one mortgage with escrow … and a whole bunch of cash. 
Billy says that if you have a simple written rule or schedule of real estate owned and your personal financial statement, he can come up with a plan fairly quickly. 
"Usually within 48 hours I have a pretty good idea of whether I can get you a recourse or non-recourse option and set out the strategy," Billy says. 
Billy also says that these portfolio loan options are fun because they are designed for investors and have a cash flow of their own. 
Special considerations for special loans
What happens if you want to sell one of your properties?
Billy says that is one of the first questions he asks when he consults with investors. "Are there any ugly children in this portfolio that you want to get rid of? If so, leave them out of the loan."
This type of lending option is really designed for the investor that wants to buy and hold a portfolio and keep hanging on to it for at least 3 to 5 years.
The reason there is a prepayment penalty is that lenders put a certain amount of resources, time, effort, and capital to be in a position to collect the interest rate from you. 
Lenders want to make sure they're making a return … so you can't use this type of portfolio strategy and then turn around in 10 days and sell it without paying a heavy fee. 
So if you've spent the last several years acquiring a portfolio of single family homes that are working for you … but you would like to have access to the capital … this is probably a great tool. 
Each lender has their own set of circumstances … and most require you to have property management. 
The property manager is the least respected and most important person on your team. 
If you have commercial properties, you probably already have management in place … but if you have single family homes, you could still be managing yourself. 
"That's a great way to learn for the first couple of years, but eventually you want to hand that job off," Billy says.
Discover the method that works for you
No matter what your circumstance is, Billy and his lending network can help. 
"We can do anything from $100,000 cash out refinance of a single family rental up to a $100 million CMBS loan," Billy says. 
To learn more about unconventional funding solutions for investors like YOU, listen in to the full episode!
More From The Real Estate Guys™…
The Real Estate Guys™ radio show and podcast provides real estate investing news, education, training, and resources to help real estate investors succeed.
---
Love the show?  Tell the world!  When you promote the show, you help us attract more great guests for 

your

 listening pleasure!
Real estate investing can be messy … and not just the property. Sometimes a deal … or even your entire portfolio … doesn't fit inside the conventional lending box.
So if you or your deals don't fit the institutional mold, you'll be glad to know there's a wide, wonderful world of alternative funding solutions you can tap into.
In this episode, we visit with a veteran loan broker who fills us in on some of the creative loan products available in the market place for unconventional real estate investors.
So listen in and learn how alternative lending options can help you optimize your real estate investing portfolio.
---
More From The Real Estate Guys™…
The Real Estate Guys™ radio show and podcast provides real estate investing news, education, training, and resources to help real estate investors succeed.
---
Love the show?  Tell the world!  When you promote the show, you help us attract more great guests for 

your

 listening pleasure!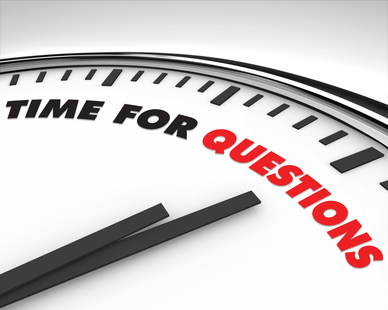 In another intriguing rendition of Ask The Guys,  we dig deep into the email grab bag and pull out another great batch of listener questions.
Behind the mics but ahead of the times for this Ask The Guys edition of The Real Estate Guys™ radio show:
Your Answer Man host, Robert Helms
His questionable co-host, Russell Gray
---
Listen
---
Subscribe
Broadcasting since 1997 with over 300 episodes on iTunes!
Review
When you give us a positive review on iTunes you help us continue to bring you high caliber guests and attract new listeners. It's easy and takes just a minute! (Don't know how? Follow these instructions.)  Thanks!
---
How to Invest in Out of Area Real Estate
This questions comes up ALL the time….especially from people living in high cost, low rent areas like California.
We always say, "Live where you want to live, but invest where the numbers make sense."
Easy to say.  But how?
The answer isn't complicated, but it does take some work.
First, get in touch with your inner investor.  That is, decide what you want your real estate investing to do for you…and what you're willing to do to get it.
Sometimes travel's involved.  You'll definitely need a team.
Next, pick a market that is likely to provide the kind of real estate opportunities you're looking for.
Some areas are tight supply relative to high demand.  That means they're expensive and likely to increase.  But they probably won't cash flow.
Other markets provide solid cash flows and abundance of working class jobs.  But don't hold your breath for huge equity gains…unless you force it through adding value.
Once you have a market, it's CRITICAL to build a TEAM.  And the most important, yet most unappreciated and overlooked team member is the lowly property manager.  This is the MOST important person on your team.
After all, your property manager is the primary person responsible for managing income and expenses.  But your property manager can also help you identify prospective properties to purchase.  It's something we put a big emphasis on in all our market field trips.
Sadly, most newbie investors get excited about the property and pro-forma financials…and then figure out the market and management later.  BIG mistake…and one you should avoid.
What's the Best Investment for a Sixty-Something Passive Investor?
That's like asking what's the best medicine.  It really depends on what's ailing you!
With that said, we think the first and best initial investment for ANY investor is in education.
As Ben Franklin said, "An investment in knowledge pays the best interest."
But as much as love books, podcasts, webinars, seminars, summits and field trips…sometimes a great way to learn is simply to talk with some experienced investors.  Especially those who don't have anything to sell you.
Generally speaking, "best" is really a matter of suitability.  The goal is to pick an investment vehicle and strategy which is most likely to produce a desired outcome with minimal risk.
With that said, ALL investing decisions have risk….including a decision not to invest…or a default decision not to invest by not deciding anything at all.  In other words, inaction is an action by default.
So when you know you need to do something, the trick is to think about what you're really aiming at.
In financial planning, it usually comes down to the following categories:
Preservation of Purchasing Power (some call it Preservation of Principal, but we think that's a misnomer.  Because if you're sitting in a currency which fails, or a bond or note which pays in a currency that fails, you may get paid back, but you won't be able to buy anything)
Income (interest, dividends or profits from ongoing operations…like rent)
Capital Appreciation (equity from buy low, sell high)
Growth and Income (a balance between growth and income…something income producing real estate does quite well).
Then you have to look at time frames and liquidity.  How long can you leave the money in the investment?  What if you have an emergency and need the money out sooner than expected?
If not being able to get to the money creates a unbearable hardship, you can only choose investments which can be quickly sold or otherwise converted to cash.
Typically, the more liquid an investment is, the lower the return (think savings account)…or the more volatile the pricing (think stocks).
Real estate is relatively stable, but not very liquid.
This a bigger topic than a blog or a broadcast, but an important one.
Basically, it comes down to knowing your needs and understanding your options.  Both require asking good questions, verifying the answers, and thoughtfully considering how to best select the investment choices whose features most align with the needs you're trying to meet.
Where to Get Money for Building and Investing?
Another common and popular question.  The great news is there are LOTS of options!
Typically when people ask this question, it's because they aren't lendable or banks aren't lending.
So aside from traditional loans where you need to qualify based on your credit, income, net worth and (sometimes) your investing experience, private money is a place many investors are turning to these days.
In our Secrets of Successful Syndication Seminar we talk about how private investors can serves as lenders or as equity partners, or as both.
And with interest rates so low and the stock market so volatile, many people are looking at private placements back by real estate as a great place to invest their savings.
Many of these private investors are discovering they can use funds from their self-directed IRA, in additional to their other savings and investments, and enjoy the benefits of real estate without the hands on hassle.
So if you have investing expertise and can show a private investor how you can put their money to work in your deal and pay a good return, you'll probably get some takers.
You still need to "qualify", but it's personal based on the relationship, the deal, and your's and your team's ability to execute.
Where Can I Find an Experienced Investor to Mentor Me?
This is a GREAT question for several reasons.  First, it implies the need to learn from someone more experienced.  Real estate investing attracts a lot of mavericks and they naively dive in because it looks easy.
Then, when they get in trouble, they don't have anyone to turn to for help.  Or they're embarrassed and just try to figure it out on their own.
If you push your limits (and you should), you're bound to get stuck at the upper limits of your ability.  This is where your mentor can help you break through.
They key is to have the right mentor with the right access and relationship.
This is a TALL order because most successful people are very busy.  So when you find a prospective mentor, you'll need to provide something of value.
So the first thing is to decide what kind of investor YOU want to be.  Then go look for someone who's been successful doing what you want to do.
Next, figure out a way to get close.  You want to learn as much as you can, so you can look for ways to add value.
Obviously, sometimes people who love to teach create mentoring programs.  And if they're credible and qualified, these can be great investments.
Other times, you might find someone to mentor you in exchange for your helping them.  For example, you could volunteer time to do research, vet deals, inspect properties or assist an active investor in some way.
A GREAT way, if you have the ability, is to help an expert investor write a books, create a seminar or develop a training program.  Now you're on the inside, and you get a front row seat for all the best ideas.
You're Just One Good Idea or Relationship Away from a New Success
While it's true you need to kiss a lot of frogs to find the Prince Charming real estate market, team member, deal, investor or mentor…when you find that winner, it suddenly all becomes worth it.
And because most people don't have the fortitude to keep pressing forward, you'll find the longer you stay in the game, the less crowded it is.
So keep on kissing those frogs and it won't be long before you leap frog to the top!
More From The Real Estate Guys™…
The Real Estate Guys™ radio show and podcast provides real estate investing news, education, training and resources to help real estate investors succeed.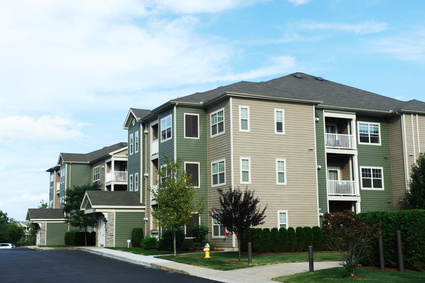 Apartment buildings are the logical step up for most single-family home investors. And apartments are where many of the "big boys" play.
In a low interest rate world, the cash flows on multi-family properties has attracted gobs of capital…creating a many funding options, but also a lot of competition for viable deals.
In this episode, we visit with a multi-family lender, investor and syndicator to discover what he sees…and what he's doing…in one of the hottest apartment markets in the U.S.
Taking part in this apparition of The Real Estate Guys™ radio show:
Your A-class host, Robert Helms
His C-class co-host, Russell Gray
Our multi-faceted special guest, Michael Becker
---
Listen
---
Subscribe
Broadcasting since 1997 with over 300 episodes on iTunes!
Review
When you give us a positive review on iTunes you help us continue to bring you high caliber guests and attract new listeners. It's easy and takes just a minute! (Don't know how? Follow these instructions.)  Thanks!
---
Apparently Apartment are Appealing
Except for an under cheek sneak rate hike of 25 basis points back in December, the Fed hasn't been able to pry interest rates off the floor in nearly 8 years.
Since the depths of the Great Recession, investors have been faced with taking their hard earned funds into the Wall Street casinos…OR…putting them into hardly earning savings accounts and bonds.
Once the dust settled after the mortgage bomb went off, apartments emerged as one of the most appealing asset classes…for lenders, investors and institutions.  So much so that gazillions of dollars poured into the space…pushing prices UP and cap rates (yield on capital) DOWN.
In spite of that, apartments remain a VERY high demand product type….especially in the right markets.
Apartment Lending Today is as Good as It Gets
Assuming your definition of "good" isn't indiscriminately lending to unqualified borrowers against poorly performing over-priced properties in pathetic markets (say that fast 10 times…that, that, that, that, that, that…..)
Michael Becker says lending today is as good as you can get.  And that's GREAT news for serious investors.
Becker reminds us that 8 years ago, in the wake of the meltdown, banks were effectively in the fetal position licking their wounds.  They weren't interested in lending.  They just wanted to survive.
Today, regional and community banks are actively engaged in commercial real estate lending.  Fannie and Freddie have HUGE bucket of over $30 billion to place this year.  And even paper asset investors are beginning to have an appetite for CMBS (Commercial Mortgage Backed Securities) again.
That's all AWESOME…because funding is the fuel that powers your portfolio.  It's hard to go very fast without it.
How To Qualify for an Apartment Loan
The first thing to understand when it comes to apartment loans is that it's all about the DEAL.  Well, at least mostly.
The lender knows the payments are coming from the operations and not from your personal paycheck.  Whew!
So the lender will take a good look at the property and especially the income and expenses.  If there's plenty there, getting the loan will be a LOT easier.
But YOU still matter.
The lender wants to know you know how to operate an apartment building.  So EXPERIENCE really matters.
Now, just like your first job, you may wonder how do your get your first deal if you have to be experienced.  After all, if this is your first deal, then by definition you have no experience.
Sounds like a Catch-22.  And it is.  Sort of.
The secret is to partner with someone experienced so you get a deal on your resume.  Then, "Voila!"…you're experienced.
It's not rocket surgery.  But you do have to know someone who'll help you lose your apartment investing virginity.
What Are the Risks of Investing in Apartments?
Big question.  The short answer is not knowing what you're doing.  That's why the lenders want to see experience.
But even when you KNOW what you're doing as an "operator", you also need to make sure you're structured to weather stormy weather.  And we're not talking monsoons or hailstorms.  More like financial earthquakes.
So our chat with Becker reminded us of some brilliance we penned in Equity Happens…
"Cash Flow Controls and Reserves Preserve"
It's really common sense.  But when an asset class gets hot, price speculation is SO much more exciting than boring cash flow.  And who likes to sit on piles of idle cash for a rainy day?
But sufficient "debt coverage ratio"…a fancy term for Net Operating Income (Gross Rents less Operating Expenses before Debt Service) being MORE than the mortgage payment is not just required…but a good idea.  Lenders usually want about 20% more…or more.  And so should you.
But besides having enough cash flow to comfortably pay the mortgage, it's important to have enough cash reserves to handle unexpected capital expenses…like a new roof, sewer or parking lot.
After all, if you can't maintain the property, you'll lose tenants…and income.  And if you REALLY neglect the property, the regulators might come shut you down completely.  That would be bad.
Always Have a Plan A, B and C
Real estate investors tend to be optimists.  We buy properties because we expect things to go well.  Otherwise, why would we bother?
And most of the time, most things go pretty well.  At least well enough to manage.  And many of the problems are things we can control…or substantially influence.
But sometimes stuff just happens that's hard to deal with and outside our control.  So in addition to adequate cash flow and reserves, it's a smart idea to have more than one plan for the property.
As a rule of thumb, you should never get into a deal…or structure a deal…so you don't have at LEAST two ways out.  Call them Plan A and Plan B.  And tossing in a Plan C is usually a good idea too.
For example…since we're on the topic of financing…based on today's climate (stupid low interest rates) it's wise to lock in as LONG as possible.  Even if you're plan is to pump up the rents and refinance out all your new equity or sell to the highest bidder in a couple of years.
What if interest rates rise and there are no good loans available to both you or your potential buyer?  Are you prepared (Plan B) to stay in the deal and ride out the storm?  You should be.
And if you're syndicating (raising money from private investors) and the property's doing great (good job!), it can be REALLY tempting to highlight your brilliant investing skills and cut all your investors big, fat checks.
But this drains your cash reserves, and if you fit a speed bump on that rocky road to riches, a little cash can smooth things out.  If you don't have it, then you might need to make a dreaded "cash call" on your investors.  Yuck.  That's no fun.
What IS fun is listening to a smart and accomplished guy like Michael Becker talk about how he went from small time to medium large time in just a few years.  Over 3,000 doors and counting.
Now THAT sounds like a good plan!
More From The Real Estate Guys™…
The Real Estate Guys™ radio show and podcast provides real estate investing news, education, training and resources to help real estate investors succeed.