Does debt free mean no leverage?  Or are there other ways to optimize return that don't include mortgages?  The Real Estate Guys™ look take a fresh look at an old school concept: investing for cash – even when you don't have any!
In the old schoolhouse for today's lesson:
•    Your Professor of Profit, Head Teacher and Host, Robert Helms
•    Teacher's Aide and Co-Host, Russell Gray
•    Old School Principal and the Godfather of Real Estate, Bob Helms
It's been said, "There's no school like the old school."  This is just another way of saying that there's often great wisdom in fundamental concepts which have stood the test of time.  When traumatic events like mortgage meltdowns and Great Recessions occur, they shake the structure of conventional wisdom.  What is often left standing are "old school" principals (like Bob!).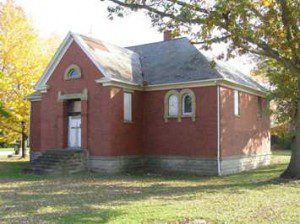 So we decided to brush the dust off of some old school ideas and talk about the pros and cons of investing for CASH.  Wait! If you love leverage or have no cash, stick with us because there's something in this show for you too!
Class starts with a Health & Safety lesson on the double-edged nature of financial leverage.  Magnified gains are awesome, but magnified losses can leave you cut and bleeding.  Don't ever run with leverage or swing it around wildly.
Our next lesson is in Current Events and begins with the when, how and why purchasing for cash is the best (and sometimes only) option for many opportunities in today's market.  However, our Science book says the caterpillar of cash today can metamorphosis into a butterfly of leverage in the future.
After recess, our Economics class features a discussion of why "cash is trash".  Although it's fallen out of vogue for bandwagon real estate "investors", many experts consider real estate a desirable commodity for hedging against inflation.
In Shop class, we discuss how to work with tools to create leverage that doesn't involve borrowing.  Wow! Debt free leverage.  Maybe this should be a Physics class?
For Phys Ed,  we learn how to play and stay in the game – even if we don't have any cash of our own.  Fun, but sweaty.
Before we know it, the school day is over and it's time to head home for supper.  We guess we're a little nerdy – because we sure had fun in school today!
Don't miss a show!  Subscribe to the Free Podcast
Want More?  Sign Up for The Real Estate Guys Free Newsletter!
Are you kidding?!?  Life insurance?  What does life insurance have to do with real estate – and how can it help a real estate investor succeed?  Good questions!  So we turned to one of the foremost experts on the creative uses of life insurance and learned how to add another powerful financial tool to our investor's tool box. Check it out!
Backing the hearse up to the studio doors:
•    Chief Undertaker and Show Host, Robert Helms
•    Pallbearer for Hire and Co-Host, Russell Gray
•    Hearse Driver and "The Godfather of Real Estate", Bob Helms
•    Non-traditional Financial Planner, Kim Butler
Let's face it.  Most people would cross the street to avoid a life insurance salesman.  Who wants to spend a bunch of time talking about dying?  Worse, who wants to spend money on a product you hope you never use – and when you do, all the benefits go to someone else? Yuck!
That's what we thought until we met Kim Butler.  Kim calls herself a "non-traditional" financial planner, which had us liking her right away.  If "traditional" means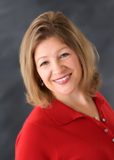 turning your money over to the Wall Street Wizards to play with, we're not fans.  So we're very interested in what Kim has to say.
Kim teaches what she calls "Prosperity Economics" and what it means to real estate investors.  Sitting here wallowing in the Great Recession, "Prosperity Economics" sounds pretty good!
The first thing Kim tells us is that life insurance "done right" means benefits to the LIVING! What a great concept!  She says rather than waiting to die to "enjoy" (we use the term loosely) the benefits of life insurance, she explains how life insurance is a powerful financial tool in the here and now. We like it.
One of our FAVORITE parts of the discussion is when Kim reveals how one particular type of life insurance has amazing similarities to real estate as a financial tool.  Even better, she tells us how savvy investors actually use life insurance not as an investment, but as a cash management tool.  Very interesting!
We came away with pages of notes – and are still hungry for more!  Look for a follow up show on this intriguing topic in the near future.
Listen Now:

Don't miss a show!  Subscribe to the Free Podcast
Want More? Sign Up for The Real Estate Guys Free Newsletter!
The easiest thing in the world to do is predict the past.  But what about the future?  As we enter a brand new decade, what does the future of real estate look like?  To find that out, The Real Estate Guys climbed the proverbial technology mountain to connect with a real estate sage – all the way from Dubai!
Sitting on the mountain top for this broadcast:
Your real estate guru, Robert Helms
Pillow fluffer and co-guru, Russell Gray
Trump University faculty member, best selling author, seasoned real estate and renowned consultant, Dr. Gary Eldred, PhD.
Digging through technological challenges, The Real Estate Guys mined some golden nuggets of wisdom from special guest, Gary Eldred who called in all the way from Dubai!  As someone who has studied, taught, invested, and consulted on real estate for decades, Dr. Eldred has earned the right to have an opinion.  We talk stocks, bonds, gold and real estate.  Gary tells us which asset class he believes will outperform all others in the new decade – and why.
Gary also reveals his strategy for hedging against economic uncertainty.  He tells us which type of mortgage he prefers right now and why.  As one of the most well traveled investors we know, we also were intrigued by Gary's comments China, India and Africa – and how what's happening there affects real estate in the US and other parts of the world.  Of course, since he was calling from Dubai (where he is currently working) and Dubai's been top of the financial news recently,  we made sure to talk about that too!
Don't miss a show! Subscribe to the Free Podcast
Want More?  Sign Up for The Real Estate Guys Free Newsletter!