While the rest of the world fixates on the Fed's latest interest rate bloviation, we're taking a mini-vacation from Fed watching to focus on something a lot more fun.
Jones Lang LaSalle recently released their Global Resort Report for 2019 and it's got some investing intelligence we think you'll find interesting and useful.
As our long-time audience knows, we've been big fans of resort property investing for quite a while.
Resort property investing is a great way to derive rental income from affluent people.
Also, because your "tenants" and their income come from all over the world, the right resort property can reduce your dependency on any single regional economy.
But that's not to say the local market doesn't matter.
In fact, geography matters a lot. Often, it's a geographic amenity that's the primary attraction and your competitive advantage.
Think about it …
There are only so many beautiful beaches, world-class diving destinations, or snow-capped skiable mountain ranges on earth.
And even the best developers can't put those things in someplace they don't already exist. Even mega-man-made amenities like theme parks are hard to replicate.
So when you find a market with a rare and attractive amenity, with the right supply and demand dynamic, you have the opportunity to own a cash-flowing world-class asset.
No wonder the JLL report says …
"Over the past five years, resorts have been the darling of the hotel investment community …"
The report also mentions a few of the key factors driving the desirability of this exciting and profitable real estate niche …
"… consumer focus on experiential travel and an affinity towards lodging assets with an authentic local feel."
"… solid growth in international tourist arrivals, which are anticipated to grow 4.0 percent in 2019 to 2.2 billion travelers and continue rising at this pace throughout the next decade."
"RevPAR performance of resort markets has continued to outpace other locations, such as urban, suburban and airport."
The JLL report highlights three specific U.S. markets, but the lessons apply no matter where you're investing.
Now if you think resort property investing is only for the uber-wealthy investor … think again.
As we highlight in a recent radio show, many small investors are finding big opportunities in short-term rental properties.
Of course, for investors who want to play at a bigger level, syndication is always an option.
But whether you go big or small, there's a lot to like about resort property investing … and it's not just the financial rewards.
When you own a beautiful cash-flowing resort property, not only do you earn profits, but you gain some lifestyle benefits too.
If you invest in a market you'd like to regularly visit, you can probably make some or all of your travel expenses tax-deductible.
After all, it's important to inspect your investment from time to time.
Of course, unlike that lovely C-class multi-family property on the border of the war zone, you probably wouldn't mind staying a week or two in your beautiful resort property.
But back to the JLL report …
Rather than simply quote the report, which you can (and should) read for yourself … let's just glean some investing ideas from the three aforementioned excerpts.
First, it's important to know your avatar. Who's the customer?
The report kicks off with the answer … it's the "consumer focus" versus a business traveler.
Remember, resort property investing is a subset of hospitality. So while most resorts function like a hotel, not all hotels are resorts. Resorts are about consumers.
Of course, the key to attracting consumers is giving them the right experience. Here again, there's useful intelligence in the report.
Consumers are looking for "lodging assets with an authentic local feel". Think about that before you buy a Holiday Inn in a ski town.
Notice also that the projected growth is driven by "international tourist arrivals" which benefits "resorts across the world."
The good news is with the right property, you can attract customers from around the globe … including wherever the demographics and economies are booming.
So it's pretty important to make sure the market and property you pick have a broad international appeal … and adequate access. There's no point in owning a beautiful property that's difficult to get to.
And while we're big fans of international diversification, if you're going to invest outside your home country, be sure you're familiar with the local laws and customs.
We know all that might sound intimidating, but it's not that hard.
It starts with having a good local team in place BEFORE you purchase the property. Of course, this is true domestically as well.
The great news is if you get it right …
"RevPAR performance of resort markets has continued to outpace other locations, such as urban, suburban and airport."
RevPAR is hospitality lingo for a metric called Revenue Per Available Room. Higher is better. It's more rent per square foot.
So the report is essentially saying resort properties are more profitable than the everyday hotels you see around town or near an airport.
Even better, in addition to being a great way to derive rents from the affluent and diversify into high-quality markets …
… we think you'll find resort properties are a whole lot more fun than most of your other rental properties.
And the due diligent trips sure don't feel like work!
Rest Methods – Tim Hubbard
Build wealth and passive income with short-term rentals in markets that make sense!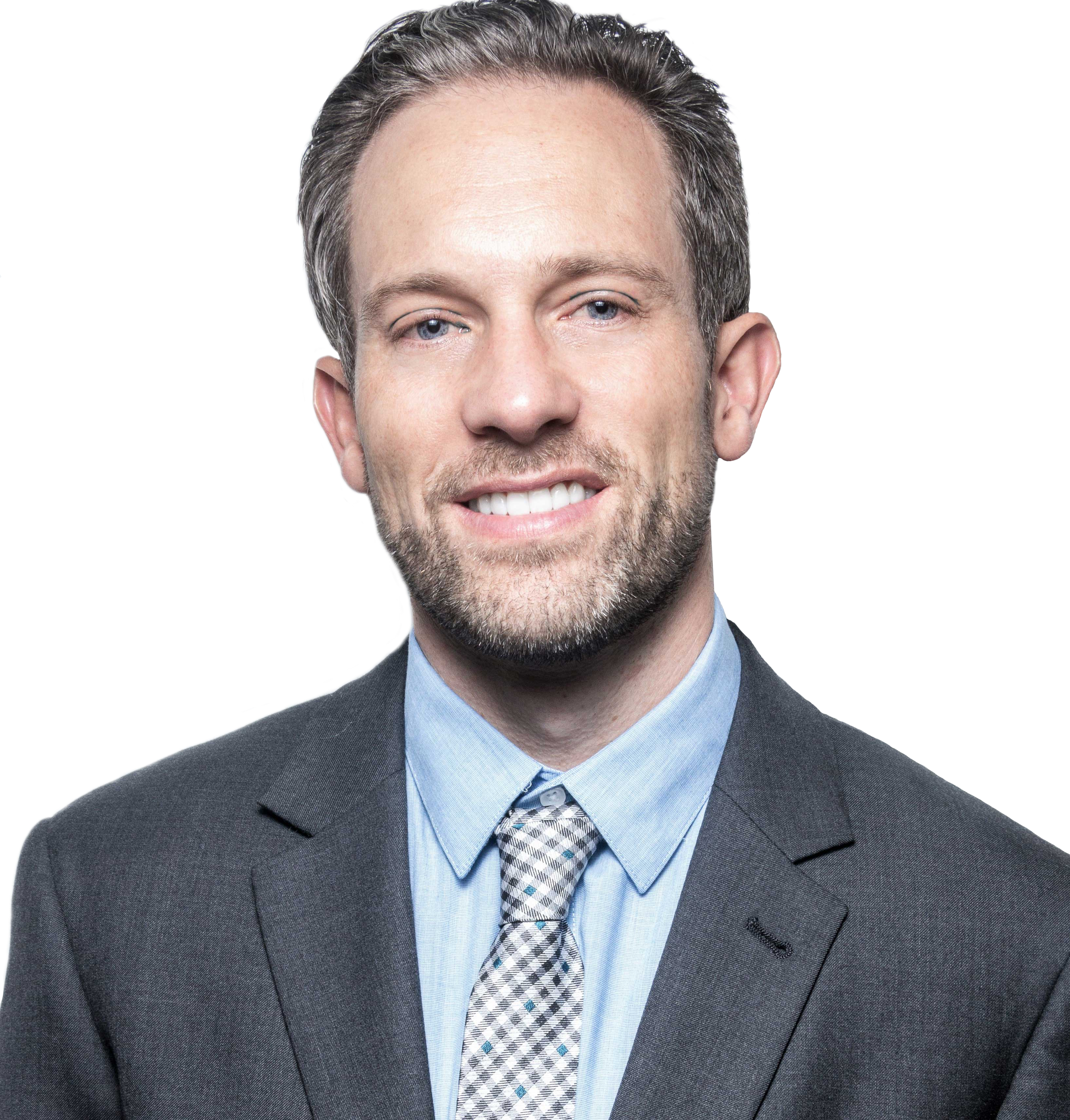 Think the short-term rental market is already inundated with investors? Think again!
Demand for properties that serve as alternatives to hotels is growing MUCH faster than supply … which could mean big opportunities for profit. 
Tim Hubbard is an international real estate investor, world traveler, and self-proclaimed digital nomad. He also owns and operates a multi-million dollar short-term rental business. 
At the beginning of his real estate career, Tim worked as an investment broker selling multi-family and commercial properties in Northern California.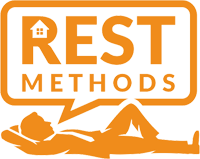 And then he realized the high returns that could be made from converting properties into furnished short-term rentals and renting them by the night. 
Through trial and error, Tim developed a proven system and team on the ground, which enabled him to manage his entire rental portfolio from home (in Colombia!).
Today, Tim manages thousands of guests through his team … PASSIVELY!  And he's sharing his hard-earned experience and expertise with fellow investors. 
If you're interested in the potential to multiply your rental income up to eight times while increasing the value of your property … and enjoying all this steady cash flow while at home … 
Simply fill out the form below, and a representative from Rest Methods will reach out to share the possibilities!
Your Guide to the Ultimate Short-Term Rental Property Returns
A niche of short term rental properties with long term potential for CASH FLOW!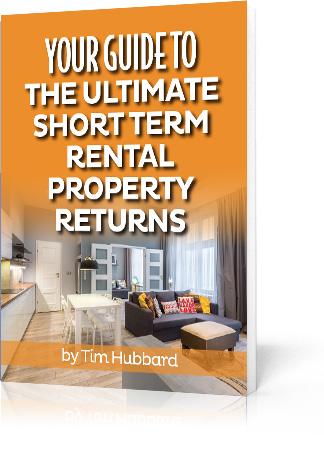 Millions of people are choosing alternatives to hotels for their business trips and vacations … And this trend has been going and growing every year since Airbnb was founded in 2008.
Will the appeal of these hotel alternatives continue?  We think so. When folks rent your short-term rental, you give them more than a room … you give them a unique, authentic experience. 
And if you think everyone is into the short-term rental game … you're WRONG!
Demand is growing much faster than supply … which means a major opportunity for investors to make a profit. 
But not all markets and properties are created equal. That's why our friend Tim Hubbard … an international investor, world traveler, and Owner and Managing Director for Midtown Stays (a highly successful short-term rental property company) … put together this guide.
In this special report discover:
✓ How to find the right short-term rental market and submarket
✓ How to choose a property
✓ What factors to include in your due diligence
✓ And more!
Learn all you need to know about short-term rentals with long-term benefits! 
Get started by filling out the form below to access Your Guide to the Ultimate Short-Term Rental Property Returns.
As we often say, real estate is NOT an asset class.  There are MANY different niches you can invest in to earn big profits … both capital gains and cash flow.
And we've been watching an exciting niche which is starting to attract the attention of alert investors …
"Value-add investors are finding this sector ripe with opportunity, offering strong returns and having very little competition."
           –    National Real Estate Investor, 5/6/19
Sound inviting?  It is!
It's rehabbing resort properties.
If you're a fan of the long-running TV show Hotel Impossible featuring Anthony Melchiorri, you know there are a LOT of hotels out there … and many aren't run very well.
In fact, some fail and are sitting empty and dilapidated … waiting to be resurrected by an enterprising real estate entrepreneur.
So there's a LOT of value-add opportunity in these often potentially beautiful properties.
And the opportunity isn't limited to a particular geography … these opportunities are available in a variety of markets.
In fact, we recently enjoyed interviewing an experienced resort rehabber in New Jersey (yes, there's even resort opportunity in New Jersey!)
We also got the inside scoop on a fascinating resort rehab project in Orlando, Florida.
The message is clear … there's big opportunity in resort property … and it's not just money.
Think about it …
Most investors don't get excited about spending the night or a romantic weekend in their Section 8 rental home, C-class apartment, or mobile home park.
There's nothing wrong with any of those.  They're all great for cash flow.  But when you can get cash flow PLUS lifestyle benefits too?  That's double prizes.
Imagine taking a tax-deductible trip to check in on your beautiful resort property … walking a lush vineyard or relaxing on the beach … and enjoying a fine meal while watching a gorgeous sunset.
Of course, before you get to enjoy all the amenities … there's work to be done.
And fixing up an entire resort … well, that's a heavy lift even for the most seasoned house-flipper.
But who says YOU need to do all the work?  Or ANY of it?
What if there's a way for you to get in on the action without putting on your work boots and safety glasses?
There is.
One way is to let someone else "fatten the cow" … then you buy in to "milk it" for cash flow over the long-haul.  Listen to this episode to learn more about this approach.
If you're accredited, then there's a whole world of investment opportunities available to you … including investing passively into an experienced resort rehabber's project.
Of course, if you're super-ambitious and industrious … you can become an active resort-property re-habber.  Because it's capital intensive, it's an ideal activity to syndicate.
If you choose the active route … here are some things to think about.
One way to learn the business is to go to work or volunteer with an active resort re-habber.
But before you go that far, it's probably smart to start with just talking to some folks in the business to see if it's the right niche for you.
Fortunately, we'll have an active resort property rehabber … along with a whole bunch of other really interesting niche investors … at our next Secrets of Successful Syndication seminar.  So if this all sounds interesting, make plans to join us.
But whether you choose active, passive, or syndication … take a look at the opportunities for profit and lifestyle in the resort property investing niche.
Resort properties are a great way to earn rental income from affluent people who would probably never rent their home from you.
Until next time … good investing!
---
More From The Real Estate Guys™…
The Real Estate Guys™ radio show and podcast provides real estate investing news, education, training, and resources to help real estate investors succeed.
---
Love the show?  Tell the world!  When you promote the show, you help us attract more great guests for 

your

 listening pleasure!
In the second installment of our series on looking outside of little green houses for higher cash flows, we turn our attention to a Monopoly favorite….big red hotels.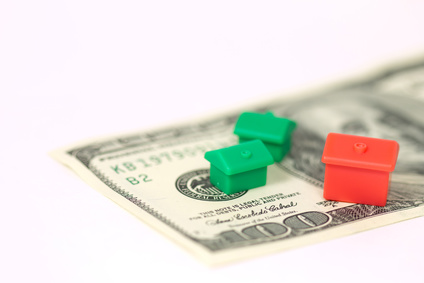 Except in this case, they aren't big, they aren't red…and they aren't necessarily on Boardwalk or Marvin Gardens.
So in this episode, we sit down with a seasoned real estate investor and international boutique resort developer for an insider's perspective on how hospitality real estate works…and where the opportunities are.
In the studio to help us check in to the four-star ideas for hospitality investing:
Your hospitable host, Robert Helms
His last resort co-host, Russell Gray
International resort developer and regular contributor, Beth Clifford
In a world of artificially low interest rates, artificially high asset values, and overtly managed (manipulated?) financial markets…queasy investors are trying to find something real to cling to.
For most investors, that means income.  But not all income investments are created equal.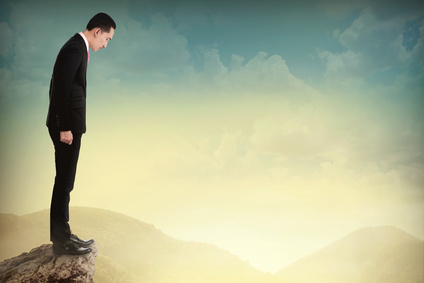 Debt-based investments like bonds expose investors to the triple threat of low yield, default and collapsing principal value.  Yikes!
And with interest rates SO low, and the looming threat of rising interest rates, it seems like bonds would be a scary place to be.
At least with real estate backed debt like private mortgages (NOT derivatives of mortgage-backed securities), the debt is backed up by a real asset.  One that presumably can generate sufficient income to make the payments…even if the lender has to take over operations.
So while we would be very hesitant to use bonds or bank accounts to generate income from debt (remember, when you make a deposit in a bank you are effectively loaning them your money), we'd be a lot more open to making loans against quality cash-flowing real estate.
On the equity side (buying a property versus lending against one), we like to borrow whenever we can generate more cash flow from the property than it costs to borrow.  And with interest rates so low, it's better to be a borrower than a lender in today's market…unless you're able to lend at above average interest rates and still attract credit worthy borrowers and quality collateral.
Now if you're an active residential real estate investor in single-family or apartments, you know that rates are low on both sides of the fence.
That is, though loan rates are low…so are cap rates (cash-on-cash returns).  That's because lenders and borrowers both rushed into residential in search of better yields and security.
That's why we think now's the time to look outside of mainstream residential real estate for better yields.  The principles are the same, but the numbers are better.
In this episode, we consider hotel and resort property investing…and not just domestically, but globally.  And whether you want to play in the debt or the equity side, hotel and resort properties offer some very unique and attractive characteristics.
First, the properties are typically nicer…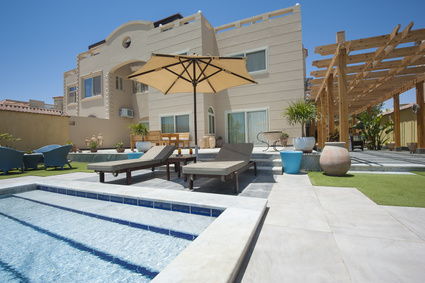 Sure, you could buy or loan against a dump.  But except for motels that are really more like psuedo-apartments for transients, most hospitality properties are operated for a more discriminating clientele.  Therefore, the properties are in good shape and located in nicer areas.
Next, the properties are professionally managed…
While it's true that you can hire a professional manager to handle your single-family home or apartment building, some investors are tempted to practice do-it-yourself property management.
But running a hotel or resort is much more work because instead of monthly or yearly leases, you're dealing with daily or weekly tenancies.  And a good operator is the key to success, and it probably should not be you.
Hospitality has a new guest…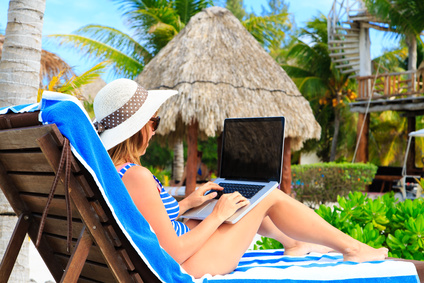 Hotel and resorts are grabbing a new and growing demographic…the mobile workforce.
In today's technology empowered free-lance world, it's easier for people to live a far more mobile lifestyle.  It's no longer necessary to take off work to stay in a hotel or resort.  You take your work with you.
Hospitality properties are easier than ever to market…
The same technology which facilitates a mobile workforce also opens up international markets to the small time hotel or resort operator.  From social media to travel sites, it's just a lot easier for prospective guests to find a property.  So while it's nice to have a big brand affiliation, it's a lot more level playing field for boutique operators to compete for attention.
A sweet spot to store your wealth…
If you invest in a very small property, you may not get the economies of scale necessary to attract a professional operator and generate a respectable hands-off bottom line.
If you go too big, the obvious obstacle is you have to have…or raise…a lot of money.  And then you're competing with other whales.
But there's a sweet spot…above the small-time operator, but below the mega-chain, where an individual investor can play and there's still enough meat on the bone to make it profitable.
And if you can find a niche, or a market, where there's more need than there is supply,  you can get in and stake your claim early.
Rents from the affluent…
One of our favorite things about hospitality investing is it allows us to collect rents from businesses and (relatively) rich people.
When you're buying little green houses or apartments, your customer (tenant) is typically a working class guy or gal…maybe even on some kind of government subsidy like foot stamps, Social Security, Section 8, etc.
These are the first people to feel the pinch of rising food, energy and healthcare costs.  They just don't have a lot of extra money after paying for essentials.  So when their cost of living rises, it makes it harder for them to pay you rent.
And if the government subsidy goes away or is reduced…or if interest rates on your tenants' consumer credit goes up…then it becomes even harder for them to pay you rent.
But, while affluent people would probably never rent their home from you, they'll pay you rent to stay in your resort property.
There are other ways to derive rents from the affluent, but resort property is one of our favorites.
And right now, the yields are much higher than apartments, so we like it even better!
So tune in and take in a heapin' helpin' of our hospitality…discussion, that is.  And consider how you might begin to put some paradise in your portfolio.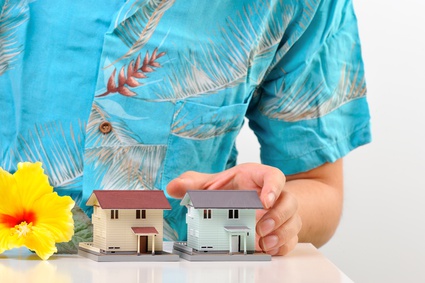 Listen Now: 
The Real Estate Guys™ radio show and podcast provides real estate investing news, education, training and resources that help real estate investors succeed.
It's amazing how many real estate investor overlook hotels as an investment vehicle.
Sure, the numbers are big…and renting nightly instead of monthly, plus all the other services (housekeeping, restaurant, room service, etc.) are much more labor intensive than simply renting out little green houses month to month.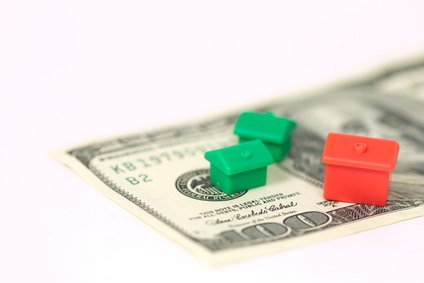 But anyone that's ever played Monopoly knows the big bucks are in owning big red hotels…especially in premium areas like Park Place, Broadway….or the Caribbean???
From the Hard Rock Hotel in the Dominican Republic:
Your host with the most (travel miles) – Robert Helms
Hilton Worldwide Director of Development, Caribbean and Panama – Juan Corvinos Solans
Hard Rock International Executive VP & Chief Development Officer – Marco Roca
Wyndham Hotel Group President and Managing Director of Latin America and the Caribbean – Paulo Pena
STR Analytics Director – Carter Wilson
Caribbean Tourism Organzanization (CTO) Chief Executive Officer – Hugh Riley
HVS Capital Corp Executive Managing Director – Bill Sipple
HVS Caribbean Managing Director and CHICOS Chairman – Parris Jordan
Dominican Republic Secretary of State and Executive Director of the Center for Export Investment and Residential Development – Dr. Jean Alain Rodriguez
Co-host Russell Gray stayed home to wrap presents.
Wow.  You can already tell from the guest list that this show is PACKED with content.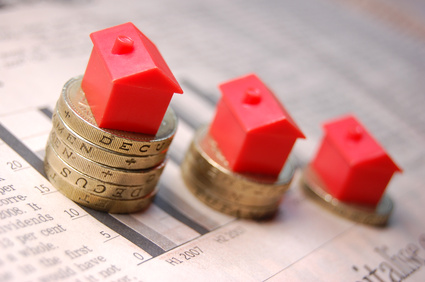 But before we get into that, the BIG QUESTION is WHY should any investor consider hospitality as an investment niche?  And once you do…HOW does it work?
First, WHY…
Go play Monopoly.  How do you win?
Now that we understand bigger is better, what's the difference between hospitality and other big rental properties like an apartment building, office complex or shopping mall?
The obvious difference is that apartments, offices and shopping malls are all long(er) term tenancies as compared to nightly or weekly hotel tenancies.
That's good and bad.
Apartments, offices and shopping malls typically have a more predictable stream of income.  And while apartments might have six or twelve month leases, office and retail leases can be a decade or more.
Of course, with long term leases you give up the ability to raise rents quickly in response to changing market conditions (a concern in an inflationary environment).
That's one of the reasons we like apartments better than office or retail.  It's more work, but it can be more money (that's a hint).
Of course, another concern with retail is how the internet is affecting physical product marketing.
It's not the topic of this discussion, but when consumers are shopping online and not in stores, then your retail tenants suffer…and so do you.
So if you're going to be in retail, it's smart to cater to businesses which consumers must physically visit in order to conduct their business.  Things like healthcare, restaurants, grooming, etc.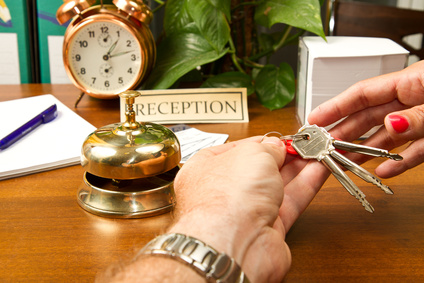 So in addition to being able to generate  more revenue per unit per month with overnight rentals, one of the advantages of hospitality...the property is the product (or at least a major component…service being the other) and it serves a need which cannot be met online.
So once you're interested in investing in hospitality, the next question is HOW does it work?
It's really not that complicated.  In fact, it's very similar to apartment investing.
Most apartment owners don't personally manage the property.  They hire a property management company to operate the complex.
So in hospitality, you'll have a property owner (the investors), and the property manager (the hotel operator).
But because keeping a hotel full is a marketing intensive operation, there's a third player called "the brand".  These are folks like Hilton, Marriott, Hard Rock, etc.
In some cases, you have multi-brand companies, and one of the biggest is Wyndham, which operates 13 different brands…most of which you've probably heard of.
In fact, hotel brands are typically household names because of all the advertising they do.
What you may not know is that most cases, the brand does NOT own the hotel…and in same cases, they don't even operate it directly.
Instead, they simply rent their brand, group purchasing power and hotel operational savvy to independent operators…"franchisees"…just like other famous franchisers like McDonald's (fast food) or RE/MAX (real estate).
All that to say, there's room for private property investors to leverage the big name, marketing muscle and operational expertise of a brand, the hard work of an operator (your tenant), into creating cash flow from your property.
As you listen to all the various interviews in this episode, you'll discover that the overall mood of the hospitality sector is upbeat and optimistic.
But you'll also hear that there's still time to get in…the industry cycle hasn't peaked yet.
Plus there are some great lessons to be gleaned from all these savvy business people.
Here are a few of our takeaways:
There's Opportunity for Private Money
Not a lot of hotels are being built right now because the financial markets haven't recovered enough to provide adequate funding levels.  The same thing happened in housing.  The opportunity is for private equity syndications to help get things built.
And right now, hotel cash flows are good, which means private equity can be rewarded.  Sounds like opportunity to us!
Transportation Infrastructure is Essential
Duh.  No one can stay in your hotel if they can't get to it.  And in the Caribbean that means airplanes.  Cruise ships typically don't deliver overnight guests.
That's why Belize investors get so excited when they hear that multiple airlines are adding flights.
But even if you choose a landlocked location, you better make sure there are roads, rails and runways to bring trains, planes and automobiles full of people to your property.  And some business and tourist attractions are helpful too.
You Can Partner with Big Players…Even if You're Not
We already talked about big hotel brands.  When you build a property for a brand, you get all their marketing muscle pushing occupancy.
But as you'll hear, there are resort destinations that realize they need tourists to grow their economy.  So they have entire agents and budgets dedicated to promoting their market.  And they NEED YOU to provide the rooms to hold the people their marketing brings to town.
We don't know about you, but we LOVE free marketing.
The Condo-Hotel Concept is Poised for a Comeback
This could be the most exciting thing (of many) that came up in these interviews.
Condo-hotels got a big black eye in markets like Las Vegas when the financial meltdown wiped out the loans.
Lots of people were left in the lurch when the financing they were counting on to complete the transactions all dried up unexpectedly…and almost overnight.
But the basic premise of a condo-hotel is a sound one.
The idea is that a small private investor buys a single hotel room in a big hotel.  It's just like buying a residential condo, which is essentially an apartment in a large residential complex.
The investor owns it, while the operator manages it under the brand's name.
The contracts can be set up different ways, but the bottom line is that it's a way for small investors to participate in big projects, own a pride-of-ownership unit they can actually enjoy themselves from time to time; and they get income, tax-breaks and a hands-off management experience.
The difference this go 'round is that everyone is a lot smarter about how to organize the deals so they aren't as vulnerable to mood swings in the residential financing markets.
The opportunity is to get into the space while most others haven't quite seen the light.  And that's a universal principle applicable to all kinds of markets, property types and investment vehicles.
So much to learn.  So little time.  But that's why we're here traveling the world, seeking out ideas and perspectives you might not discover on your own.
Hey, it's a rough job traveling to the Caribbean to stay at an all-inclusive luxury resort….but someone's gotta do it.
Listen Now: 
The Real Estate Guys™ radio show and podcast provides real estate investing news, education, training and resources that help real estate investors succeed.
The tax inversion debate has some saying that profits and corporate responsibility are on opposite ends of the spectrum.  But our guest for this edition of The Real Estate Guys™ radio show disagrees.
Sure, we all know people who take short cuts and try to take more out of every deal than they deserve.  Movies, TV and news documentaries like American Greed are loaded with stories of all the bad guys.  It's enough to make you think all investors and entrepreneurs are selfish, short-sighted, people using pigs.
But our real world experience is quite different.  In fact, we've found most successful people we've met are generous, caring and socially responsible.  They're also too busy minding their business to seek out attention for themselves.
Fortunately, we're always out and about looking for interesting people to interview and for this episode we connected with someone we couldn't wait to share with you.
On location in lovely Las Vegas, Nevada:
Your principled host, Robert Helms
His socially insignificant co-host, Russell Gray
Hotelier, social entrepreneur and philanthropist, Harris Rosen
They say what happens in Vegas stays in Vegas, but not when The Real Estate Guys™ are involved.  That's because we always travel with our mobile microphones, and at this year's Freedom Fest conference, we found ourselves in Sin City having an enlightening conversation with none other than Harris Rosen.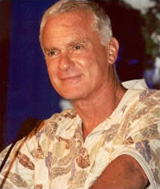 If you don't recognize the name, don't feel badly.  Harris Rosen isn't flamboyant or outspoken like a Donald Trump…and he's not a household name like Marriott, Hilton or Disney.
But if you've ever stayed in non-branded hotel in Orlando, Florida, there's a good chance you've been a guest of Harris Rosen.  In fact, Harris owns more hotel rooms in Orlando than ANY other company…except Disney.  And as you probably know, Disney has a pretty significant footprint in the Orlando market.
We find Harris Rosen interesting on many levels.
First, as a real estate investor (after all, a hotel is basically a beautiful apartment building that rents out on a nightly basis), Harris is extremely successful.  When you own thousands of doors, you're doing well.
Did we mention that all those thousands of hotel rooms he owns are completely debt free?  That's pretty good for a guy who started out with next to nothing and actually lived in one of his hotel rooms for over 16 years!
Which brings up another things we love about Harris…
He's a case study in self-confidence, hard work, faith, diligence and resiliency.
Harris was actually fired by one of those household name hotel chains because, in their estimation, he had no future in the hotel business.  But not to be dissuaded, Harris scraped together $20,000 and purchased a run down hotel.
Now, he was the proud owner of two empty assets:  a hotel and a bank account.  But self-confidence isn't a matter of bravado or swag.  It's more about pushing forward believing that if there's a way to make it, you'll find it.
So rather than seeing obstacles and making excuses, Harris saw possibilities and got to work.  And somehow, some way, he managed to fill up his little hotel, eke out some profits, and build a culture and team that would become his hallmark.
Because Harris lived and worked with his employees for so many years, he doesn't look at employees as assets.  He looks at them as family.
And as the patriarch of any family would, Harris keeps the best interest of his "family" at the top of his priority list.  So while some CEO's may be tempted to simply cut important benefits to grow or protect margins, Harris wouldn't accept the easy way out.
Instead, he focused his entrepreneurial genius on finding ways to deliver essential benefits more cost effectively.  And no surprise, he succeeded.
A case in point is employee health care.
You may have heard there's been a lot of change in the way healthcare is structured in the United States.  The hope was that changing the structure would drive down costs, increase services, and expand the number of people being served.
And while the jury is still out on whether or not these government driven changes will eventually deliver on the hope promised to millions, Harris Rosen is already doing it for the thousands of "family" members working in his organization.
It all started with investing based on powerful personal principles while honoring the responsibility to deliver a consistently strong bottom line.  After all, if the organization can't remain solvent, no amount of hard work or good intentions will help anyone.  Simply spending money isn't a sustainable solution.
The essential component to social significance is persistent profitability.  Because without money from somewhere, nothing can get done and no one can be served.
And just you don't think Harris is a one-trick pony, wait until you hear about The Tangelo Park Program.  Here, Harris essentially adopted a down-trodded neighborhood in Florida and began investing in the people.
He started with day care so parents could work.  He provided scholarship program for kids to attend college.  Before long crime rates had plummeted, property values had sky rocketed, and his investment was paying huge social dividends.
Harris Rosen seems to have cracked the code.  So listen in and consider how principle based investing can help you achieve profits and social significance as you build up your own real estate empire.
Listen Now:
Want more? Sign up for The Real Estate Guys™ free newsletter!
Don't miss an episode of The Real Estate Guys™ radio show!  Subscribe to the free podcast!
Stay connected with The Real Estate Guys™ on Facebook!
The Real Estate Guys™ radio show and podcast provides real estate investing news, education, training and resources that help real estate investors succeed.
"Get rich in a niche" is a classic piece of advice for almost any profession. Specialists almost always make more money than generalists.  On today's show, The Real Estate Guys discuss one of the most unique niches in real estate niche: lodging and hospitality.
Joining in the conversation are:
Host Robert Helms
Co-host Russell Gray
Six decade investor "The Godfather of Real Estate", Bob Helms
Special Guest: Ed Watkins – 35 year industry veteran and Editor of Lodging Hospitality Magazine
The dialog was lively and informative as The Guys discussed:
An Overview of the Resort Market Today
New Trends in the Hospitality Industry
Boutique vs. Lifestyle Hotels
The Outlook for Condo-Hotel and Fractional Product
Opportunities for the Investor in the Resort Space
While the hotel business is flat and financing is almost non-existent, we discovered the picture is quite different in the boutique space.
We also contrasted the condo-hotel model (think City Center in Las Vegas) to the concept of "fractional" ownership.  We've heard great things about fractional structures and Ed was able to share some interesting and valuable perspectives.  There's no substitute for 35 years at the center of an industry when it comes to being aware of cycles, distinguishing between fads and sustainable trends, and having one's thumb on the pulse of a niche market.
We closed, as always, asking where the opportunities are for today's investor and Ed gave us some great ideas to think about!
Listen Now:
The Real Estate Guys™ radio show and podcast provides real estate investing news, education, training and resources that help real estate investors succeed.