Even if you're a die-hard cash flow investor … more intent on collecting properties than flipping them … it's still important to pay attention to market cycles.
After all, though you might not plan to "sell high", it's sure nice to "buy low".
Besides, "buy and hold" doesn't mean you're not harvesting equity when conditions are ripe … which is usually closer to a cycle top.
So, what is a "cycle"? Why do cycles happen? And what do they look like?
Maybe obviously, cycles are the ups and downs of prices or economic activity. And they always seem so obvious when charted after the fact.
Of course, cycles are hard to see when you're buried in the weeds of the here and now. That's why it's smart to listen to seasoned investors.
Economic cycles … those sometimes severe and shocking ups and downs … happen for a complex variety of reasons … but are rooted in a fundamental pattern of action and over-reaction.
Think of it like a car fishtailing on an icy road …
It starts with a sudden acceleration or braking. Then a cascade of exaggerated actions and reactions take place … with lags in between … as both driver and vehicle strive to find an equilibrium and get back in sync.
Skilled and experienced drivers keep their emotions in check …
… calmly making proven moderate adjustments to quickly regain control and get the vehicle pointed safely in the right direction.
Of course, that's just one car and one driver.
In a professional race, it's a cohort of highly skilled drivers. In your daily commute, it's a diverse collection of amateurs.
In financial markets, there's an eclectic mob of professional investors, politicians, bankers, business executives, and upper-middle-class workers …
… all subject to greed, fear, and ego.
It's amazing there aren't bigger market wrecks more often.
The tell-tale sign of a cycle top is when everyone has piled in … and the prevailing belief is the good times will never end. But then they do.
Professionals recognize this and get out of the way and wait.
There's an old investing adage attributed to some fellow named Rothschild …
"The time to buy is when there's blood in the streets."
Hmmm. Makes you wonder how much money you'd make if you could find a way to trigger such a bloodletting? But that's a discussion for another day …
For mere mortals like us, it's simply a matter of watching events unfold … and getting in position to move in when others are moving out.
Of course, you don't want to "catch a falling knife" … another investing adage which refers to buying a failing investment.
So just because everyone's selling doesn't necessarily mean you should be buying. Sometimes there's a reason an asset goes "no bid".
Cheap doesn't mean bargain. There's no guarantee that something cheap won't go to zero.
Of course, with tangible assets like real estate, the "zero" scenario is less likely.
Still … when leverage is involved, equity can most definitely go to zero … even if the property doesn't.
How do you know the difference between an opportunity and a trap?
For clues, we watch smart, seasoned investors like Sam Zell. Fortunately, Sam's come out of his shell, so he's appearing more often in media to share his immense wisdom.
So, when we saw this headline pop up, we took time to listen to what mega-billionaire real estate investor Sam Zell has to say …
Sam Zell Says He's Buying Distressed Oil Assets During the Slowdown
Bloomberg, 11/14/19
What's nice is there's a video and you can hear it straight from Sam himself.
Like most brilliant people, he says a lot in a few words. You can watch for yourself, but in short, Sam sees TEMPORARY distress in oil assets. And that's a GOOD thing.
Now we're not saying you should invest in oil, although there are some compelling reasons to consider it right now.
But oil is a sector where Sam Zell sees opportunity. However, the lessons are less about oil and more about how Sam recognizes and reacts to market conditions.
Here are some of our key takeaways from Sam Zell's comments …
Look ahead and anticipate the next boom or bust … and react NOW, not after the fact. In other words, be proactive and get in front of opportunity as it develops.
Always pay attention to the supply and demand factor.
This is a common theme any time Sam Zell talks about how he evaluates opportunity. When supply and demand get out of sync, prices can rise or fall disproportionately. This "gap" creates attractive buying or selling opportunities.
Zell obviously doesn't think demand for oil is going anywhere soon, even though there's a temporary over-supply driving prices down.
It's these "low" oil prices that are creating issues for oil producers … and creating opportunity for investors like Zell.
That's because, as we've noted before, there's a lot of debt in the oil sector which was put in place when prices were higher.
And just like a real estate investor levering up a property during peak rents … when rental rates fall, debt can go bad fast … creating an urgent demand for cash.
Cash is king in a crisis.
It seems obvious. But it's hard to sit on "idle" cash when everything's booming. Yet legendary investor Warren Buffet is sitting on over $120 billion cash right now. Maybe there's a reason.
Real assets cash flow.
Zell mentions he doesn't lend. He buys assets. And if you listen carefully, he talks about how cash strapped oil producers are selling cash flow. That's what Zell appears to be buying.
There are probably many more lessons. Sam's a fun guy to study. Unlike Buffet, Sam Zell is fundamentally a real estate guy.
And as we learned from Ken McElroy in the wake of the 2008 downturn, the energy sector … and oil in particular … is a huge and important driver of economic strength in several U.S. markets.
So for that reason alone, oil is a sector real estate investors should watch. Right now, oil is energy, and energy is fundamental to all economic activity.
Meanwhile, remember that in both up cycles and down cycles, there are ALWAYS opportunities in real estate.
That's because every regional market, neighborhood, and individual property is unique … there's often a lot of room to negotiate a profitable win-win …
…and there's much a smart investor can do to proactively add value without needing to depend on unpredictable external factors.
We think it's safe to say that demand for real estate, like oil, is probably not going away anytime soon … no matter what's going on in politics or trade.
Just be careful to use financial structures you can live within both up and down cycles.
Last week the Fed pumped over $200 billion of freshly printed cash into the repo market.
Since then, the Fed's upped the ante to $400 billion … and counting.
For those young or asleep during the 2008 financial crisis …
… back then, the Fed provided an infusion of $85 billion per month to keep the wheels on the financial system bus.
Today, they're pumping in nearly that much PER DAY.
That's MIND-BOGGLING.
They're trying to keep interest rates DOWN to their target. Of course, interest rates matter to real estate investors. We typically like them low.
But this isn't about real estate. It's more about banks who hold debt (both mortgages and bonds) on their balance sheets.
As we explained last time, when interest rates rise, bond values fall …
… and a leveraged financial system with bonds as collateral is EXTREMELY vulnerable to collapse if values drop and margin calls trigger panic selling.
The Fed seems willing to print as many dollars as necessary to stop it.
And that brings us to an important question …
If the Fed can simply conjure $400 billion out of thin air in just a week … is it really money?
This matters to everyone working and investing to make or save money.
For help, we draw on lessons learned from our good friend and multi-time Investor Summit at Sea™ faculty member, G. Edward Griffin.
Ed's best known as the author of The Creature from Jekyll Island. If you haven't read it yet, you probably should. It's a controversial, but important exposé on the Fed.
In his presentation in Future of Money and Wealth, Ed does a masterful job explaining what money is … and isn't.
In short, money is a store of energy.
Think about it …
When you work … or hire or rent to people who do … the energy expended produces value in the form of a product or service someone is willing to trade for.
When you trade product for product, it's called barter. But it's hard to wander around town with your cow in tow looking to trade for a pair of shoes.
So money acts as both a store of value and a medium of exchange.
The value of the energy expended to create the product is now denominated in money which the worker, business owner, or investor can trade for the fruits of other people's labor.
This exchange of value is economic activity.
Money in motion is called currency. It's a medium of transporting energy. Just like electricity.
When each person in the circuit receives money, they expect it has retained its (purchasing) power or value.
When it doesn't, people stop trusting it, and the circuit breaks. Like any power outage, everything stops.
So … economic activity is based on the expenditure and flow of energy.
This is MUCH more so in the modern age … where machines are essential to the production and distribution of both goods and information.
Energy is a BIG deal.
This is something our very smart friend, Chris Martenson of Peak Prosperity, is continually reminding us of.
Here's where all this comes together for real estate investing …
New dollars conjured out of thin air can dilute the value of all previously existing dollars.
It's like having 100% real fruit juice flowing through a drink dispenser.
If someone pours in a bunch of water that didn't go through the energy consuming biological process of becoming real fruit juice in a plant…
… the water is just a calorie free (i.e., no value) fluid which DILUTES the real fruit juice in the dispenser.
Monetary dilution is called inflation.
Legendary economist John Maynard Keynes describes it this way …
"By a continuing process of inflation, government can confiscate, secretly and unobserved, an important part of the wealth of their citizens."
Inflation waters down real wealth.
Fortunately, real estate is arguably the BEST vehicle for Main Street investors to both hedge and profit from inflation.
That's because leverage (the mortgage) let's you magnify inflation's effect so your cash-on-cash ROI and equity growth can outpace inflation.
Plus, with the right real estate leverage, there's no margin call. Meanwhile, the rental income services the debt.
Even better, the income is relatively stable … rooted in the tenant's wages and lease terms. Those aren't day-traded, so they don't fluctuate like paper asset prices.
Effectively, you harness the energy of the tenant's labor to create resilient wealth for yourself. And you're doing it in a fair exchange of value.
Of course, the rental income is only as viable as the tenant's income.
This brings us back to energy …
Robert Kiyosaki and Ken McElroy taught us the value of investing in energy … and markets where energy is a major industry.
First, energy jobs are linked to where the energy is. You might move a factory to China, but not an oil field. This means local employment for your tenants.
Your tenants might not work directly in the energy business, but rather for those secondary and tertiary industries which support it. But the money comes from the production of energy.
Further, energy consumers are all over the world, making the flow of money into the local job market much more stable than less diverse regional businesses.
It's the same reason we like agriculture.
While machines consume oil, people consume food. Both are sources of essential energy used to create products and provide services.
So when it comes to real estate, energy, and food … the basis of the investment is something real and essential with a permanent demand.
Though less sexy and speculative, we're guessing the need for energy and food is more enduring than interactive exercise cycling.
Real estate, energy and agricultural products, are all real … no matter what currency you denominate them in.
And the closer you get to real value, the more resilient your wealth is if paper fails.
Right now, paper is showing signs of weakness. But like a dying star, sometimes there's a bright burst just before implosion.
Remember, Venezuela's stock market sky-rocketed just before the Bolivar collapsed.
Those who had real assets prospered. Those who didn't … didn't.
Are we saying stocks and the dollar are about to implode? Not at all. But they could. Perhaps slowly at first, and then suddenly.
If they do and you're not prepared … it's bad. It you're prepared and they don't … not so sad. If they do and you're prepared … it could be GREAT.
Real assets, such as well-structured and located income property …
… or commodities like oil, gold, and agricultural products (and the real estate which produces them) …
… are all likely to fare better in an economic shock than paper derivatives whose primary function is as trading chip in the Wall Street casinos.
So consider what money is and isn't … the role of energy in economic activity … and how you can build a resilient portfolio based on a foundation of real assets.
"The time to repair the roof is when the sun is shining."
John F. Kennedy
Until next time … good investing!
More From The Real Estate Guys™…
The Real Estate Guys™ radio show and podcast provides real estate investing news, education, training, and resources to help real estate investors succeed.
---
Love the show?  Tell the world!  When you promote the show, you help us attract more great guests for 

your

 listening pleasure!
Between Bitcoin, Nasdaq, and yes … even some real estate markets … there's a growing concern about bubbles blowing up on giddy investors who've been partying like it's 1999.
Of course, if you sit out to play it "safe" … you might miss out on all kinds of exciting gains. Buy into the hype … you might be left without a seat when the music stops.
So what's an investor to do?
Fortunately, these are much easier problems for a real estate investor to resolve than for those investors playing purely with paper assets.
That's because real estate is unique among investment vehicles.
First, real estate is almost impossible to commoditize.
Every property is a one-of-a-kind collection of condition, location, potential, financing structure, and seller motivation.
And unlike nearly all other investments … you can influence many of the factors which contribute to the financial performance of real estate.
On the other hand, every Bitcoin, ounce of gold, share of Apple stock, or 10-year Treasury are essentially identical anywhere in the world …
… and there's virtually nothing you can do to influence the supply, demand, or financial performance of any of them.
Of course, this doesn't necessarily make those "investments" bad.  But they are very different than real estate.
Our point is that when pundits toss real estate into the commoditized investments bubble warning basket, it's not a completely valid argument.
Real estate provides a level of safety and control not available in commoditized investments … and the key is basic analysis and underwriting.
Now don't be intimidated.  It's not that complicated.
However, income property analysis and underwriting is a different process than analyzing a stock, bond, or commodity.
As for crypto?  We're the first to admit we haven't the slightest idea how to analyze or underwrite a crypto-currency.
But back to the business of analysis and underwriting …
In simple terms, "analysis" is simply looking at the numbers and drawing some conclusions about what they mean.
"Underwriting" is fact-checking the inputs which create the numbers you're analyzing to be sure the numbers are rooted in reality.
"Technical" analysis is looking at the supply, demand, and price trends.  It's about patterns, and using the past to help predict future price action.
"Fundamental" analysis is looking at the operating income, the market, the management, and other competitive factors, to estimate prospects for future success.
Fundamental analysis is what Warren Buffet is famous for.  And because he's really good at it, he often finds companies whose stocks are cheap relative to their potential.
So a "good deal" is something selling for less than it's potential … so long as you have the funds, expertise, and control to develop the potential.
When it comes to stocks, Warren Buffet is big enough to have some direct influence on how a company develops its potential.
Unfortunately, Main Street investors can't play the stock game at Buffet's level.
The great news is real estate lets you get your Buffett on much better than just some speculating amateur playing pin-the-tail on the hot stock donkey.
So here's a simple way to approach real estate deal analysis and underwriting so you can recognize a bargain … even in a hot market.
The goal is to buy a property that isn't already at the top of its value range (a bubble).
For this discussion, we'll assume you've selected a market and neighborhood that's in good shape and stable, or trending in the right direction.
When it comes to the actual property, you're analyzing it for acquisition, improvement, and long-term production of income.
Already, the distinction between real estate and a commoditized investment should be apparent.
When you acquire a commoditized investment like Bitcoin, Apple stock, gold, or a bond, you're bidding into a very competitive environment.
Sure, there may be a little wiggle room in the price, but it's based on timing … not negotiation.
But with real estate, there's often the possibility of negotiating price, concessions, carry-back, equity participation, etc.
Often, you're only competing with a handful of other bidders, so your negotiating skills can make a big difference.
Real estate is personal and individual.  It's NOT a commodity.
So one way to mitigate the risk of buying at the top of the value range is to simply negotiate a better deal at the start.  Skill matters.
But that's just the beginning.
Most properties aren't perfect when you buy them.
Depending on the condition and potential of the property, there's often a variety of improvements a new owner can make to create additional value.
If you're smart, creative, and cost-effective, you can make micro-investments into the property and improve its macro performance.
For example, our friend Ken McElroy likes to add washers and dryers to his apartment units.  When he does, he can get a $600 investment per unit to yield an increase in rents of about $300 a year.
You can't do that with Apple stock.  Even if you buy 100,000 shares.
This is where your "cap ex" (capital expenditure, or "fix-up" budget) ties in directly to your income analysis.
So you have the acquisition costs and the cap ex as your "cost basis" going in.  It's the amount of capital you need to get a return on.
That "return" is called Net Operating Income.  It's simply revenue less expenses before debt service.
Once again, this is where real estate sets itself apart from commoditized investments.
With real estate, the line items of your revenue and expenses often contain things which you can improve with good management and creativity.
So as you analyze and underwrite the deal, make a note of each item over which you have some degree of influence or control.
When you do this, you'll see the potential and probabilities for improving the financial performance, and thereby the value … and you'll develop a solid foundation for a viable business plan for the property.
This is "duh obvious" to seasoned real estate investors.  But for newbies, it's a VERY important distinction.
Real estate isn't a good deal simply because it's real estate.  And real estate isn't dangerous simply because values have risen in the aggregate.
Real estate can't be measured in the aggregate.  Each property is unique.
That's what makes real estate fun and challenging.
But to our way of thinking, what's dangerous is buying a commoditized investment you don't understand, can't control, with no plan … hoping it will do something awesome all by itself.
It might.  But it might not.
In ANY investment, there are ALWAYS stories about people who get stupid rich by dumb luck.
But for every lucky winner, there are a hundred gamblers who get crushed trying to get lucky … with no plan.
Be smart.  Do your homework.  Make executable plans. And when you see a deal that makes sense … just do it.  And don't let bubble talk scare you.
There might be bubbles forming all around you, but you don't have to buy one.
Until next time … good investing!
---
More From The Real Estate Guys™…
The Real Estate Guys™ radio show and podcast provides real estate investing news, education, training, and resources to help real estate investors succeed.
Buying a property is one thing. Operating it is another.
Many investors buy property but fail to think about where their money will really be coming from … the tenants.
If you can't take care of your property or your tenants, your income stream will be in big trouble. That's where a property manager comes in.
In this episode, we invite a special guest to discuss the finer points of developing your property management philosophy.
He'll offer tips on how to find a stellar property manager, what to expect from your property management company, how to manage a team, and MORE.
You'll hear from:
Your philosophical host, 

Robert Helms

His phil-o-what? co-host, 

Russell Gray
Property management professional, Ken McElroy
---
Listen
---
Subscribe
Broadcasting since 1997 with over 300 episodes on iTunes!
---
Review
When you give us a positive review on iTunes you help us continue to bring you high caliber guests and attract new listeners. It's easy and takes just a minute! (Don't know how? Follow these instructions).
Thanks!
---
Why do real estate investors need a property manager?
We want to make it really clear … property managers are the unsung heroes of the real estate business.
As a real estate investor, your money is coming from your tenants.
Property managers interact directly with tenants. A good property manager will maximize the return on your investment by finding … and retaining … paying tenants.
If you're a new investor, you may be fulfilling the role of property manager yourself. As your investments increase, however, you'll soon find it necessary to outsource property management tasks to someone else.
Every real estate investor is running a business. If you want to grow your business, you need to make sure that every vital function is scalable as you move up the ladder and acquire new investments.
Overall, scalability means two things:
Making sure that every aspect of the business you handle personally is either scalable (you can handle more of it as you get more properties) or can be delegated

Making sure the people you rely on are also scalable
Make sure the system you set up has redundant life support systems. In other words, if one part of the system fails, you have a back-up plan to ensure everything is running smoothly and your cash flow won't be interrupted.
And make sure your property manager has a back-up plan too and won't be overwhelmed when you add to their workload.
Your property manager is essential to your process.
We'd caution you to consult with property managers BEFORE you even purchase a property … they have their fingers on the current state of the market and know what's happening now.
And make sure you are not only thinking about how your property manager can help YOU, but also how you can help your property manager.
What does a property manager do, exactly?
Property managers are responsible for two essential tasks:
Finding, vetting, and placing tenants

Providing ongoing support for the tenants and property
Different property managers have different philosophies on how to fulfill these tasks.
You can approach working with your property manager in several different ways:
Establish your own policies and require the manager implement them

Pick the right person and let them do their job, using their own established policies

Work with your property manager to establish a routine that's somewhere in between.
Whichever route you choose, you want to keep your main goals in mind … to keep your property manager happy, to keep your tenants happy so they stick around, and to keep your property in good shape … and, just as important, to make sure your cash flow is stable.
Sometimes, the best option can be trusting your manager's experience and letting them decide maintenance and marketing strategy.
Picking a property manager can be tricky, but the VERY LAST criteria you want to use when shopping for a good manager is price.
DON'T pick the cheapest property manager.
If your property manager is poorly paid, they'll be unmotivated to do a good job, and you'll end up losing more than you save.
Don't begrudge your property manager the money they get for doing the easy jobs, like handling long-term tenants.
You want your property manager to be happy … it's a win-win for both of you.
The bottom line is that real estate is a people business, not a property business.
Your managers and tenants aren't widgets. Value them, and they'll value you.
Want to help your property manager without giving them a raise? Consider referring them to other investors in the market for a manager.
Referring a good person or company is a win-win-win for you, your investor friend, AND your property manager.
Pro tips for property management
Ken McElroy started managing properties as a college kid who wanted a free place to stay.
Today, he runs a 250-person property management company that manages properties in Washington, Oregon, and California.
We asked him what he's learned about property management over the years. Here are some key questions and answers:
What are the basics of finding a good property manager?
First, look for experience. Collecting rent is harder than you think.
Second, look for people who can hold down the rules without being too confrontational.
What should investors expect from good property management?
Two things:
The return you budgeted for

No issues
Ideally, Ken says, there should be no reason for you to call your property manager … in other words, your property manager should be responsible and responsive enough to handle issues as they arise and get you your return.
How do you manage a large team?
Ken's company employs 250 people who work at the corporate office or on the ground at the properties.
"The key to everything is communication," Ken told us.
One of his strategies is to have on-site managers hold daily meetings with all staff members, including workers responsible for maintenance, landscaping, and leasing.
Is it better to outsource maintenance and repair services or hire in-house teams?
This comes down to what the residents need.
Retention comes first, says Ken, and to retain tenants, managers want to handle any issues immediately.
A tenant will not want to stick around if you don't handle a broken heater or jammed plumbing as quickly as possible.
Whether in-house vs. outsourced is better ultimately comes down to what strategy will allow your property manager to solve problems immediately.
What's your client retention strategy?
Ken implements a policy of making sure one of his employees reaches out to every resident, every month.
He also hired a relationship manager to contact new tenants about the move-in process right away.
And he has his team reach out to tenants well before their lease is up … six months before, in fact … to check in and get tenants thinking about renewing their lease.
He shoots for a 50 to 60 percent retention rate.
What kind of tenant screening do you do?
Ken runs a criminal background check and a sex offender check. Someone with terrible credit and multiple evictions is obviously not the ideal tenant.
What advice do you have for new investors?
Going into property management as a new investor with no prior knowledge can be a recipe for disaster.
If you really, truly, have the time and can show up, you could successfully be both owner and property manager, says Ken.
But if you're just doing it to save money or don't have time to have your boots on the ground, disaster is a certainty, not a possibility.
The golden rule of property management
We love talking to Ken because he has a "No BS" policy. He has a ton of experience, and he's not afraid to share it.
He's also always looking to learn. For example, he's been incorporating social media into his marketing strategies over the past few years and is always looking to learn how to use new technology.
If you want to read a whole book of tips and tricks, we highly recommend you check out his book, The ABCs of Property Management.
Looking for more property management advice? Check out Terry's Tips for Happy Tenants, a report compiled by business owner Terry Kerr that you can find on our website.
Want to know our golden rule for flawless property management? Treat each tenant like they're gold.
---
More From The Real Estate Guys™…
The Real Estate Guys™ radio show and podcast provides real estate investing news, education, training and resources to help real estate investors succeed.
We're back from what Robert Kiyosaki described as our BEST Summit at Sea™ so far.  It's hard to disagree.  And no, this isn't a pitch for the Summit.
In fact, alumni already grabbed about 40% of the available spots … before we even got off the ship!
While there's no way to describe the magic of the Summit, there are a few valuable ideas worthy of mention.
Developing social capital
New Summit faculty members Chris Martenson and Adam Taggart (The Crash Course and Peak Prosperity podcast) shared the importance of "social capital."
After a compelling presentation about the inevitable collision between exponential growth and finite resources (a fascinating topic!), Martenson and Taggart suggested your prospects for prospering will rely heavily on your network of relationships.
That's true whether a crisis strikes tomorrow or 100 years from now.
And it's not just knowing a large quantity of people … it's who those people are and how well you know them.
But even if a crisis NEVER hits, it's wise to invest in quality relationships.
Surprise faculty member, Ken McElroy often says, "If you want to change your life, change the people you hang around with."
This year, we had several young people take advantage of our Young Adult Program.  It allows a limited number of young adults ages 18-25 to get into the Summit for only $2,500.
More importantly, it gave these young people close personal access to many highly successful investors and thought leaders.
Our other surprise faculty member, Simon Black of SovereignMan.com joined Kiyosaki and McElroy for a one-hour private session with these young adults.
Simon said it was the most powerful experience in his four years of being a part of the Summit.
Going forward, we're dedicating up to 30 seats on next year's Summit to our Young Adult Program.
We believe investing in young people is one of the BEST investment we can make.  And we're thrilled our super-star faculty agrees!
But whether you're young or not-so-young, if you're interested in taking your education, business and investing to the next level, it's wise to put concerted effort into developing good relationships with great people.
Summit faculty member and legendary sales trainer Tom Hopkins (How to Master the Art of Selling) reminded us the key is being of service to others.
So it's not what you GET that matters most … it's what you GIVE.
That's easy to say, but often hard to do when our own urgent needs are clamoring for attention.
Tom says always remember, "Use money and serve people.  Don't use people and serve money."
A billion-dollar boo-boo
Consider the recent flap over United Airlines handling of an overbooked flight.
It's a case study in forgetting the MAIN thing.
Unless you've been off-planet for the last few days, you know a ticketed customer was forcibly removed … literally dragged … from a plane because the airline wanted his seat to reposition their own staff.
The details are all over the news, but the bottom line is the airline decided to "save" money by not raising the bid to buy people off the plane, or making other (presumably more expensive) arrangements to get their staff where they needed them.
In short, they served money and used people.  Oops.
Of course, the horrific decision and resulting disastrous PR resulted in a nearly BILLION dollar loss of market value.
And that's probably just the beginning of losses which will include customers, employees … plus money spent on public relations, training, and let's not forget … LEGAL.
It's shocking a mature business could be so short-sighted.
Relationships are the REAL asset
The beauty and danger of real estate is it's not traded in impersonal, highly automated exchanges.  It's a very PERSONAL business.
If you've got a good reputation and great relationships, real estate is actually pretty easy.
If your reputation is poor and your relationships are weak, you're almost always looking at leftovers.
But it's not just about deal flow … or even raising money.
Relationships provide access to ideas, perspectives, wisdom, encouragement, and inspiration.
Relationships change who you are, how you see yourself, what you reach for, and what you believe you can achieve.
We spoke on the Summit about Roger Bannister, the first human to run a mile in less than four minutes.
Until he did it, it was commonly believed it wasn't physically possible.
But once he did it, others soon followed … because he broke the mental barrier holding so many people back.
If this can be done in the world of athletics, where a certain level of physical skill is required … imagine what can be done in a less demanding arena like real estate investing.
During the course of the Summit, we heard from investors who started with next to nothing … and grew portfolios of THOUSANDS of rental units in just a few years.
Until you're around them, it SEEMS impossible.  But when you meet them and hear their stories, it opens your mind to the possibilities.  It EXPANDS your dreams and beliefs.
An epic experience
There were so many GREAT sessions including Peter Schiff on navigating the Trump economy, G. Edward Griffin on how the Fed affects everyone, Fannie Mae's chief economist Doug Duncan on the state of the U.S. economy and housing … and MANY more.
We had nearly 25 faculty members … our biggest ever!
Perhaps one of the best parts of the Summit were the eight expert panels featuring some of the biggest brains on banking, precious metals, marketing, real estate niches, the next crash, and more.
In the information age, panels are really powerful.
It's one thing to HEAR a great mind share big ideas.  But you can do that online.
It takes you to a whole new level when you watch several great minds DISCUSS big ideas. And to be a part of the conversation yourself?  Priceless!
With limited space on each year's Summit, we realize it's not possible for everyone to be there.  Hopefully someday, YOU can join us!
But in the meantime, we encourage you to seek out the smartest, most accomplished people you can … and find a way to get into high quality, win-win relationships.
They'll expand your thinking, show you possibilities you didn't know existed, open doors and make introductions to people and places you might otherwise take months or years to get to.
There's nothing we know of that can help you accelerate your success faster than smart investments in building social capital.
Until next time … good investing!
---
More From The Real Estate Guys™…
The Real Estate Guys™ radio show and podcast provides real estate investing news, education, training and resources to help real estate investors succeed.
Ever had a life-changing week that left you reeling? That was us, after our 15th Annual Investor Summit at Sea™. It was one of those weeks we could relive over and over, and we'd like to take you aboard.
Our speakers are providing the BEST insights on real estate, economics, business and even life tips. Hear, also, why there's always room to be optimistic.
Listen in as we sail with the specialists. In this informative episode of The Real Estate Guys™ show you'll hear from:
Your captain on the economic seas host, Robert Helms
His (calm and collected?) skipper co-host, Russell Gray
Faculty member, and author of mega-bestselling Rich Dad, Poor Dad, Robert Kiyosaki
Faculty member, multi-family Investor and Rich Dad Advisor, Ken McElroy
Faculty member, investment broker, and respected economist, Peter Schiff
Faculty member, investor and founder of Sovereign Man, Simon Black
Economic researcher, and co-founder of Peak Posterity, Chris Martenson, PhD
Silicon Valley internet executive, and co-founder of Peak Posterity, Adam Taggart
Author of The Creature from Jekyll Island, G. Edward Griffin
---
Listen
---
Subscribe
Broadcasting since 1997 with over 300 episodes on iTunes!
---
Review
When you give us a positive review on iTunes you help us continue to bring you high caliber guests and attract new listeners. It's easy and takes just a minute! (Don't know how? Follow these instructions).
Thanks!
---
Preparing for the future…
Author of Rich Dad Poor Dad, Robert Kiyosaki, continues the conversation … letting us know how he looks into the future.
"It really is possible to look into the future because there are parts of history that do repeat. The number one thing repeating is the ability to print money."
The government continues printing more and more money.
Some would say it's one of the biggest scams in history.
Robert explains that the biggest culprit of this salacious scam is the lack of education.
Due to the lack of financial literacy and excessive money printing, Robert suggests we may already be in a depression.
Robert's reasons for writing the book Rich Dad Poor Dad was to prepare people for these types of crises today.
But no matter the crisis, there is still reason to be optimistic.
Robert's best advice in these economically uncertain times is to have a plan B.
In fact … Robert started with his plan B.
He didn't get a job … but instead started his own business, invested in real estate, and invested in financial education.
Robert's plan B was better than any plan A.
Much of his success had to do with his mission … his devoutness to duty, honor, and respect and in staying in line with his moral and ethical compass.
Lessons to be learned … seek financial education … have a plan B … and have a moral mission.
Debt

… is a good thing?
Debt … a four-letter word despised by many. But there ARE good times to go in debt.
Debt is overwhelming and often causes financial hardship. But real estate investor, Ken McElroy, gives his positive spin on the benefits of debt.
"I believe it's good to be in debt right now because obviously the way the dollar is being printed. That's going to drive inflation.
His simple reasoning behind this is if you are in debt now … you can pay it off with cheaper dollars later.
But don't start racking up your credit cards now. There is a BIG difference between good debt and bad debt.
Bad debt is when you invest in things that depreciate quickly after purchase.
Many people's credit card purchases fall into the bad debt category … those items simply lose value rapidly.
Good debt as Ken suggests, "is the kind of debt your tenants pay off."
In other words, it's investing in things that appreciate over time with a result in cash flow.
Essentially, "investing" in good debt is well … GOOD!
You borrow from the bank to invest in real estate (good debt) while tenants pay off that debt … and voilà you put money RIGHT back into YOUR bank account.
In Ken's experience, "Good debt is a good way to get massively rich."
Get into good debt … get more money in the bank.
Seems like an oxymoron, but the reasoning is sound.
So keep in mind … shying away from debt might actually lose you more money in the end.
A Strong Dollar … Relatively Speaking
Economist Peter Schiff joins our show once again with his expertise on the American dollar.
Peter and many others here agree that we are headed toward an economic downturn.
Generally speaking, in a strong economy and productive growth, prices don't increase because you're producing goods with a high supply.
But with decreased productivity and a shortage in supply … the economy slows down.
In many cases, the Federal Reserve resorts to printing more money causing inflation to accelerate.
We constantly hear in the news "The dollar is strong. The dollar is strong."
Is this really true?
Peter recognizes the media's common fallacy … exposing the strong dollar façade.
He explains the dollar is strong … relative to other currency falling at a slower rate.
But "it's not real strength," he explains.
Simply because the euro or the yen are weaker than the dollar doesn't equate to strength.
According to Peter, gold is only up by 8% this year … which isn't very strong compared to earlier years.
The constant increase in living costs … often more than 2% of inflation … only emphasis the weak dollar.
Peter asserts, "If the dollar really were strong, the cost of living would be falling."
Perhaps the media should redefine their use of "strong dollar."
An Opportunity for Optimism
Investor Simon Black of the popular Sovereign Man joins The Real Estate Guys™ once again at our annual sailing summit.
Just like in any investment, there are many risks or potential problems to be weary of.
Simon identifies some of these problems including "unprecedented levels of debt" and the central bank that appears to be "actively engineering it's own insolvency."
But even as the bank inflates our money away, Simon joins other experts in remaining optimistic.
There may be a number of problems, but as Simon so brilliantly pointed out "Anytime there are problems, those are just opportunities. "
These problems present us with infinite opportunities to learn, innovate, adapt, and improve our circumstance.
These opportunities are a gateway to knowledge and learning … in hopes we can establish a healthy and sustainable marketplace.
We completely agree with Simon … at the end of the day we are intelligent people and "we are going to be okay."
A Framework for Success
The Real Estate Guys™ welcomes … for the first time on the show … authors of Prosper, Chris Martenson and Adam Taggart.
Chris' curiosity led him to create a book and video series entitled The Crash Course.
After a series of events, Chris discovers that our entire entitlements system in the US is completely insolvent and unsustainable.
Intrigued by Chris' insights, Adam continued the conversation with Chris … forming a complementary (and impressive) partnership.
Using their unique skills, data, and wealth of knowledge, they co-wrote Prosper in hopes for seeking real solutions.
Both teach the principles of The Three E's. Which are:
Economy
Energy
Environment
The economy, as Chris suggests, is the most important E to pay attention to.
Without a functioning economy, we are vastly limited in possibilities.
The relationship between energy and the economy is also key to understand.
Just pay attention to oil prices.
Lastly, we need to understand the environment … what we take out of it and what we put back in.
Chris asserts, "We can't keep going as we have. It's time to have a whole new approach for living on this planet."
We can't continue to have a constant increase of growth year after year.
Yet so many companies and countries place their projections on this data.
Next year is always going to be better.
While this is a positive perspective, Chris and Adam's research shows … it is NOT actually POSSIBLE.
"Infinite growth is not possible in a finite space," Chris says.
Instead of projecting eternal growth, Chris and Adam advise investing in differing capital.
In their definition, wealth is a whole lot MORE than just the number in your bank account.
You preserve your wealth through various capitals including emotional capital, financial capital, or social capital.
You gain MORE resources by expanding your capital outside of mere money.
Developing these types of capital along with an increased resiliency … will set your path for success.
Money on the Mind
Our last interview for today is the author of The Creature from Jekyll Island, G. Edward Griffin.
The main question on our minds today is why people always want more money?
Edward's simple response says it all.
"Money is a measure of the extent of which you can ask for and receive the services of other people."
In expanding wealth, some believe money is for the greedy or evil.
However, money isn't inheritably evil.
It can provide enlightening education, take us abroad, and create tremendous opportunity.
But also, unfortunately, money can be used in unsavory ways. "The fact of the matter is that evil people have captured control of the system by which money is created," Edward states.
He is referencing the Federal Reserve.
Or what he also refers to as "the engine of inflation."
The Federal Reserve controls the creation and elimination of money.
The controversy with this agency is their excessive fiscal printing with no tangible thing to back it up.
They produce money out of thin air … and then collect borrowed interest on it.
It's a difficult concept to wrap your mind around … perhaps if the government had a little more moral in their mission like Robert, inflation wouldn't be as big of a problem.
The Insightful Summit Ensues
Many of us are floating in a sea of investment opportunity.
There are so many factors. There's the undercurrent, the winds, the weather, and the waves jostling us around.
But with every problem, there in turn is another opportunity … a chance to unify with our peers and come up with solutions.
This Summit gives us so much to digest … but don't tune out just yet.
We have a lot more thought-provoking ideas heading your way as we continue our ocean sailing.
Until next time … make some equity happen!
---
More From The Real Estate Guys™…
The Real Estate Guys™ radio show and podcast provides real estate investing news, education, training and resources to help real estate investors succeed.
The "Make America Great Again" freight train keeps on rolling along…
Of course, some people think America was already great.  So they see all this rhetoric as just politically motivated hyperbole.
Others think America was never great and now just got a whole lot worse.
Then there's those who think America used to be great in some bygone golden age, but has now somehow lost her way and is in need of a savior…or at least an extreme makeover.
There's probably some truth in all views.  But we think they all miss the most important point …
Whose job is it to make America (or any society) great… again or for the very first time?
As real estate investors, we care about economics, demographics, trends, and all the various macro-winds that blow around our investment vehicles.
Our goal is to avoid headwinds and catch some tailwinds.  Life is just easier with the wind at your back.
So is Donald Trump going to make it better … or will he make it worse?
Yes.
Just like Presidents Obama, Bush 2, Clinton, Bush 1, Reagan, Carter, and every other President going back as far as you'd like to go.
Some people did better.  Some people did worse.
But how can that be?  How can different people produce dramatically different results in the SAME economic and political environment?
We hope the answer is obvious…
It's individual choice … and individual action.  Emphasis on individual.
Each individual decides how to respond to external forces.  Challenges and opportunities are ALWAYS present. Which do YOU see today?
We've been guilty of missing opportunities because we were fixated on some problem over which we had NO control.
So instead of acting on what we did control, we wasted precious time, energy and focus on complaining… fretting over being stuck (in our own minds) by things we didn't control.
Dumb.
Meanwhile, other people were busy taking effective action … using what they had, doing what they could, and seizing opportunity abandoned by other people paralyzed with fear, uncertainty, and doubt.
Robert Kiyosaki and his investing partner Ken McElroy were AGGRESSIVELY buying real estate in 2009 … when most people were afraid and angry at corrupt banks, misguided government policies, corporate greed, and irresponsible borrowing.
Was it justified to be angry at the people who played a role in imploding the mortgage and real estate markets?
Sure it was.  We were.
And it's certainly totally reasonable to be outraged when bad actors get bailed out … while the honest, responsible people who played by the rules get nothing.
But if all you are is scared and mad, you miss out. Fear and anger don't make you money.
And here's the bigger perspective …
An economically healthy nation consists of a collection of economically healthy states, which consists of a collection of economically healthy individuals.
Which are YOU?  And which do YOU control?
Each of is part of a nation, a state, a community.  But each of us are individuals.  We can only control ourselves.
It's not selfish to focus the bulk of your attention and energy on your own financial well-being. We'd argue it's your civic duty.
In the safety briefing on an airplane, you're told if there's a drop in cabin pressure, put YOUR oxygen mask on FIRST.
Why?
First, so YOU aren't a burden on others. And next, so you can help others.
Yelling about how awful it is that the cabin lost pressure … and how stupid the pilot is … or how irresponsible the plane manufacturer is … while all that may be true … none of it helps.
What helps is YOU taking care of yourself FIRST. Doing what needs to be done.
First, don't be a burden.  Next, create opportunity for others.   When each individual does this, the whole (family, community, city, state, nation, world) is greater.
So no matter how you FEEL about what's going on in the world, remember… you probably have virtually no control over it.
Does that mean it's "fair"?  That everyone is dealt the same hand?
Of course not.  Every real estate investor knows every single deal is different.  Every day is filled with diversity of circumstances.  Real estate investing is FAR from a level playing field.
We're not saying fair play, equal access and the things society strives for aren't important.  They are.
They're just out of your direct control.
The surest path to making America (or wherever you are) great, is to take what the externals give you and find ways to make yourself great.
If enough people do that, America and the world WILL be greater … one person at a time.
For centuries, real estate has been a predictable wealth builder for average people … when they have the freedom to own it.
From that standpoint, most of us have hit the lottery. Most of us live where we have the lawful right to own real estate.
And no matter where you live, if you have that right, your country is already great.  At least great enough for you to become great.
Could it be better? Sure. And a great way to start is for YOU to own more properties that are profitable.
We're not saying you shouldn't call out injustice or stand up to tyranny.  Of course you should … no matter where you land on the political or philosophical spectrum. Every voice has a role in the symphony of public discourse.
Just remember the airplane. The MOST important thing is for YOU to stay healthy and strong.  That's your first and most important contribution to the greater good. Real estate investing is a GREAT way to do it.
Until next time … good investing!
More From The Real Estate Guys™…
The Real Estate Guys™ radio show and podcast provides real estate investing news, education, training and resources to help real estate investors succeed.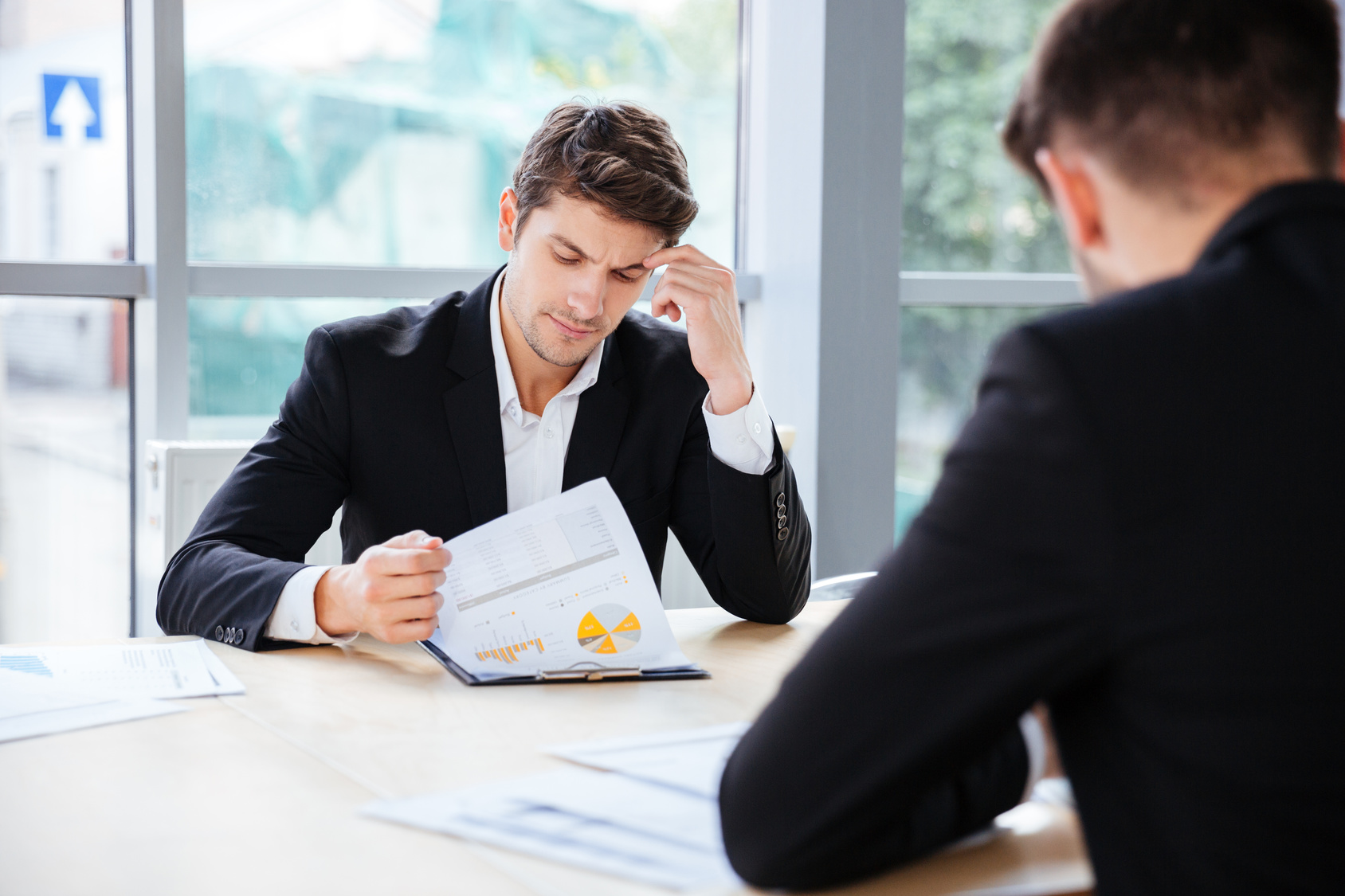 If you've been listening to our show the past few weeks, you may have noticed a trend.
Robert Kiyosaki talked about a pending market crash. Ken McElroy talked about sitting at the top of the market and not buying.
We want YOU to know that when we bring guests on the show, we don't have an agenda. We let our guests discuss what they feel is most important at the moment.
Our guests are pretty smart. So when a pattern emerges … we take it seriously!
That's why in this episode of the show, we talk about how to navigate market cycles and stages.
Good investors don't lose their cool in a crisis … and with the possibility of market lows around the corner, we want you to be prepared.
So to help you, we brought in a special (and very qualified) guest … Rod Khleif, a successful investor who's weathered some storms himself but came out on top.
In this episode of The Real Estate Guys™ show you'll hear from:
Your captain on the economic seas, 

Robert Helms

His calm and collected(?) co-captain, 

Russell Gray

Multifamily investor and philanthropist

Rod Khleif
---
Listen
---
Subscribe
Broadcasting since 1997 with over 300 episodes on iTunes!
---
Review
When you give us a positive review on iTunes you help us continue to bring you high caliber guests and attract new listeners. It's easy and takes just a minute! (Don't know how? Follow these instructions).
Thanks!
---
A primer: market stages, market cycles, and levels of competence
Every investor is sailing their own ship in the economic ocean. As ship captain, you have to analyze multiple variables … the winds of change, the various currents.
Market cycles and stages are the currents you sail in. These currents don't always move in sync. In fact, they rarely do.
So being a smart investor means keeping a handle on multiple variables at the same time. And keeping your cool when the currents are rough.
In order to stay in control, though, you have to know what's going on under your feet. You have to be able to identify and analyze market stages and cycles.
A quick review of market stages:
Stage 1: Growth. An area is expanding.
Stage 2: Equilibrium. Land is developed, buildings built—an area is at its prime.
Stage 3: Decline. Signs of use increase; the area of favor changes.
Stage 4: Revitalization. New businesses/occupants bring new growth to an area.
Market stages are NOT the same as market cycles. These stages and cycles happen at the same time.
Successful investors will be able to see and analyze the threads of every individual stage and phase their market is going through.
A quick review of market cycles:
Phase 1: Recession. The market bottoms out, prices are down, people are selling.
Phase 2: Recovery. The volume of sales increases, although the price point may still be low; occupancy increases.
Phase 3: Peak. Capital is available, demand is high, occupancy and rents are up.
Phase 4: Contraction. The market heads toward recession again. A sign: rents may remain high, but occupancy starts to waver.
In the real world, markets are both interlinked and independent … but more often than not, they're independent of each other.
This means YOU have to learn to read the signs to know when a market will contract or expand.
If you miss the signs, getting knocked out doesn't mean you're permanently out of the game. It can be a wakeup call that helps you become a more competent player.
Every real estate investor goes through the four levels of incompetence. A quick review:
Level 1: Unconscious incompetence. You're incompetent and you don't know it
Level 2: Conscious incompetence. You get a wakeup call—you know you don't know everything, but you're still fumbling in the dark.
Level 3: Conscious competence.  You get around the right people, educate yourself, work hard, build expertise in your field.
Level 4: Unconscious competence. After a lot of work, you get so good at the game you don't even have to think about what you're doing.
Worth noting … you can't get to Level 4 without going through the first three.
The future contains both great times and terrible times.
It won't always be sunshine and roses. But if you stay in the game, you'll witness both the downs AND the ups—and learn from them.
Remember, "A bend in the road is not the end of the road unless you don't make the turn." Our guest today is someone who DID make the turn when the road turned sharply—and unexpectedly.
Rod Khleif: From humble beginnings, success … and failure
Rod Khleif will tell you himself that he came from humble beginnings.
He got his start in real estate after he watched his mother buy a house with her hard-earned babysitting money … and make an easy twenty grand, just by sitting on it for a couple years.
He started out by buying houses … 500 in Denver, a few hundred in Memphis, and finally around 1,300 in Florida. That's right … at one point Rod owned over 2,000 houses!
And then the housing bubble burst in 2008, and Rod lost almost everything.
Rod realized he had been so focused on the VALUE of his properties that he had neglected CASH FLOW.
But that's when he noticed … despite a rocky market, his multifamily properties were actually doing okay.
They contracted, sure, but they weathered the storm.
Rod estimates he lost about $50 million that year, but today, he calls the experience a "seminar."
Sure, it was very painful. He thought he was set for life! But he's learned that his biggest failures can also be his most valuable lessons.
Handling failure with positive psychology
When Rod first tried to make sense of what had happened to him, he turned to the advice of life coach Tony Robbins.
Robbins says that only 20% of your success is due to the actual mechanics. The other 80%? That all depends on your mindset.
Rod took this advice to heart. He started making goals, and equally important, visualizing his goals.
He recommends a few simple steps for those who want to achieve success:
First, have clear and concise goals. Write them down! Rod recommends starting with four one-year goals.
Next, write down your WHYs. Why are these goals an absolute must? And why is not failing important to you? "People will do more to avoid pain than gain pleasure," Rod reminds us. Use your emotions here!
Third, VISUALIZE your goals. Get a picture of what you want and put it somewhere you'll see it every day.
Rod says it was this process that ultimately got him through the hard times of 2008. He knew his ultimate goals … and he put all his energy into them.
It was only through focusing on the positive that Rod was able to deal with the negative.
Like Tony Robbins say, where your focus goes, your energy flows.
Finding fulfillment through positive philanthropy
Rod's ultimate fulfillment didn't just come from rebuilding his portfolio.
He had a realization one day while he was lounging in his dream house, which he'd built for himself with his earnings: he'd built a "testament to his ego" but hadn't made a meaningful difference in others' lives.
Even though he'd achieved his main goal in life, Rod realized there was a difference between the science of achievement and the art of fulfillment.
He asked himself, "How can I add value to my life?"
Today, Rod is a major philanthropist. His foundation, "The Tiny Hands Foundation," has provided meals, toys, and school supplies to over 45,000 children.
He encourages every investor to find a way to focus their energies outward. Happiness, he says, comes not from money, but from fulfillment.
The magic of multifamily housing
Not only is Rod a successful investor and philanthropist today, but he's also an author and podcast host himself. He coaches investors on creating lifetime cash flow from multifamily housing—the investment he's been most successful with.
We asked Rod why multifamily housing works so well for you.
Rod told us the main reason was logistics.
Having standardized apartments in one location makes everything easier: maintenance work, showing apartments, even dealing with vacancies.
And if you're just starting? Consider a duplex or four-plex. These properties are considered residential—that means residential financing, too!
No matter what, though, take action. By all means, write your goals down, get educated—but then go out and do it.
Interested in learning more from Rod about multifamily properties? You're in luck! Email rod (at) REGR (dot) com for your free copy of his book, How to Create Lifetime Cash Flow Through Multifamily Properties.
Success is a journey
We think Rod's a great role model. We especially admire his ability to talk about his mistakes and rough patches openly.
His success—and your success—ultimately comes down to your ability to manage your psychology and find ways to thrive during a downturn.
Rod realized, like great investors do, that success is a journey and the outcome isn't ever entirely dependent on your actions.
He kept moving forward, even at his lowest. We encourage you to keep moving forward … no matter what!
---
More From The Real Estate Guys™…
The Real Estate Guys™ radio show and podcast provides real estate investing news, education, training and resources to help real estate investors succeed.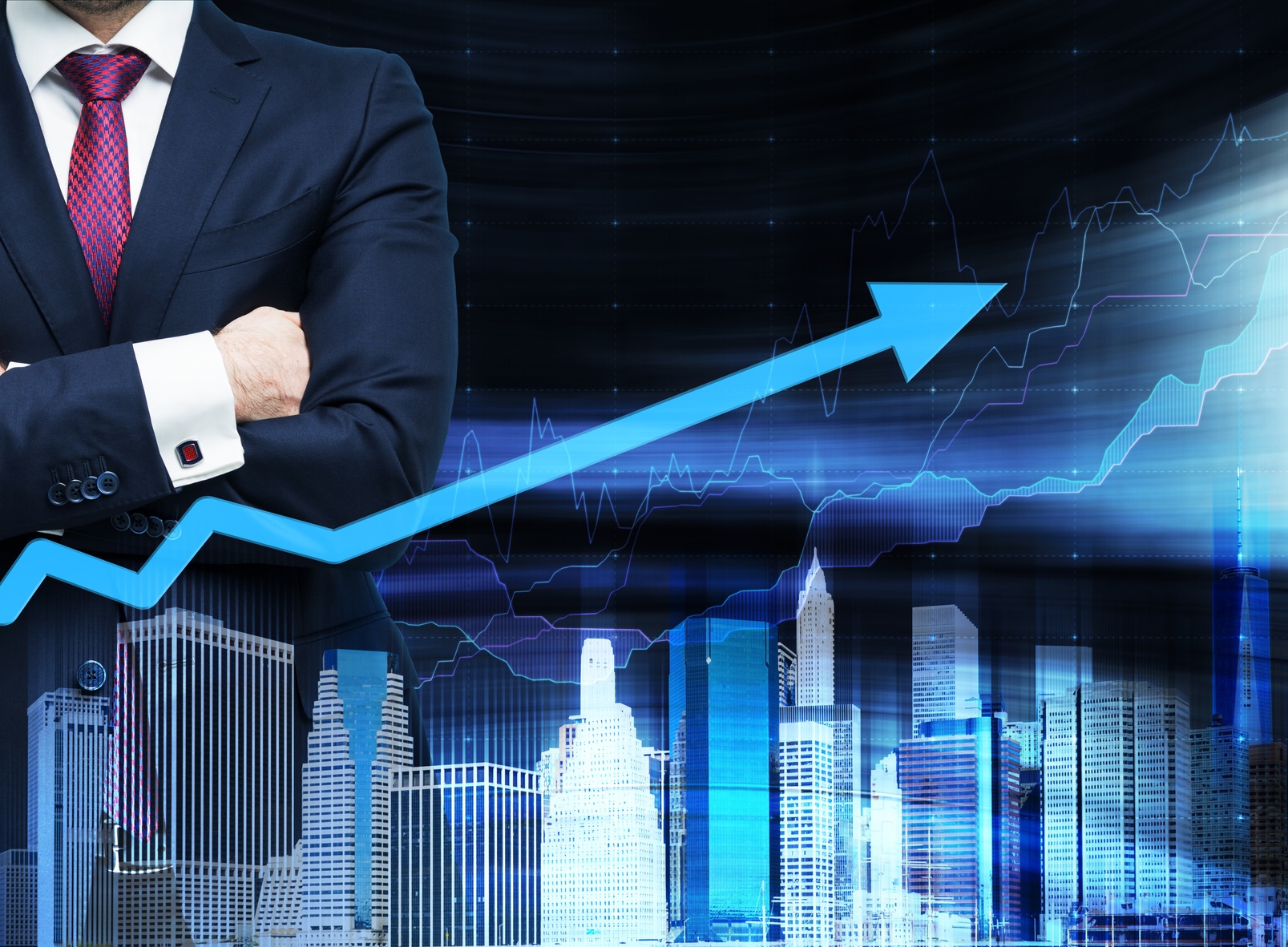 Are you prepared to hit a peak in your investing cycle?
Whether you're an old hand at investing or a beginner, you're probably wondering what to expect in a changing political and social environment and how you can optimize market cycles to work for YOU.
On our latest show, we interview successful multi-family investor and Rich Dad advisor, Ken McElroy.
Ken currently owns over 10,000 units and provides safe, affordable housing for thousands of people.
We picked Ken's brain so we could get YOU his best advice on managing multi-family rental units and figuring out what tenants want.
We also chat about what's changing in real estate, how to get started as a new investor, and what to do when you're at your peak.
In this edition of The Real Estate Guys™ show you'll hear from:
Your peak pontificating host, 

Robert Helms

His past his peak co-host, 

Russell Gray

Award-winning multi-family investor and Rich Dad advisor,

Ken McElroy
---
Listen
---
Subscribe
Broadcasting since 1997 with over 300 episodes on iTunes!
Review
When you give us a positive review on iTunes you help us continue to bring you high caliber guests and attract new listeners. It's easy and takes just a minute! (Don't know how? Follow these instructions.)  Thanks!
---
Your cycle as an investor
One person can look at the metrics and notice that unemployment's down, the stock market's up, and wages are trending higher. That person might think the market's ticking up.
A different person can look at the same metrics and note that home ownership is down and inflation is up. They will conclude that the market's trending down.
There are so many different metrics to measure market cycles.
Here's the secret: there's more than one cycle.
Rent prices can be up while occupancy is low. When home ownership trends upward, landlords will have fewer tenants.
The most important cycle is YOUR cycle as an investor. You might be still acquiring knowledge, OR you might be an investor at the top of your game.
Wherever you are personally as an investor, there are things you can do to optimize your holdings (and potential holdings).
We think Ken McElroy is a GREAT example of how to optimize holdings at the peak of a cycle.
Q&A with Ken McElroy
Ken and his partner, Ross McCallister, of MC Companies, were recently honored as one of the top 10 management companies in the U.S.
We sat down with Ken to get an insider's view on what's happening with multi-family units right now.
What's going on in the apartment space right now?
For now, Ken said, "It's time to sit back and let others buy." Last year MC Companies only made one new deal, and he's moving really slowly.
Not that that's always easy. MC Companies has over 800 investors. With his partner Ross, Ken manages a team of 350 people who buy, manage, and close on properties.
To have the discipline to say no … especially when they have the equity … is difficult. But it's what's best for their company right now.
They wait until they see the right fit for their investing philosophy. Then they buy.
Not before.
How's your tenant retention?
Ken hasn't tested it this cycle, but across the nation, 96% of rental units are occupied. Occupancy is high across the board right now, with some exceptions in certain markets.
"What will really be interesting are the next few years," says Ken. "The companies that are hunkering down now are the ones who'll do really well."
How are tenant expectations changing? What can investors change to add value and retain tenants?
Ken's properties are a level below high end. What he's really seeing demand for, he says, are basic services you'd come to expect: a safe community, garden spaces, pet options, and WiFi.
Those things are pretty easy to deliver. Especially when you take Ken's approach:
"We're continually trying to figure out what tenants want," he said. "That's what keeps people there."
Tell us more about pets.
A couple years ago, Ken and his company realized they'd never had a problem with a pet.
So they took a leap and decided to completely embrace tenants with pets.
They've even formed a whole brand around it, including pet clubhouses and pet parks in every community.
They're now known as the go-to management company for pets.
It's all because they went back to basics, Ken says. They looked at what residents want, and they asked themselves, "What could we do differently?
Ken's tenants have, as you can imagine, a doggone good time.
What are some technological changes you're seeing in the real estate market?
Ken pointed us to what's happening in retail right now: thousands of big box stores are closing, while online retailers are booming.
People are buying differently now … and that includes real estate.
It's possible to find and bid on properties electronically, rent apartments online,  and even buy properties … all without physically seeing them.
Ken projects brokers will need to make themselves resources in an age where heaps of information reside online.
You figured out a way to show apartments without labor. Tell us about that.
Ken's company has actually moved away completely from paid advertising.
Their strategy now has two parts.
First, they've moved toward community and blog-based awareness. Ken has a team that manages his company's digital presence and writes blog posts.
As soon as they started blogging, he told us, their traffic went up.
Second, they've reallocated the money they spent on advertising to call centers that help answer questions and set up appointments.
Interested potential tenants can make an appointment and then just show up at the property. Although every property has an office with a property manager or two, prospective tenants can look at open model units on their own.
This gives people the option to engage how they want, then ask questions after. And, it means a property manager is always in the office.
What's your advice for newbies?
"I believe in my soul that real estate investment is the greatest thing," Ken told us. "There's nothing better."
Ken's lifestyle attests to that. He takes several months off every summer to travel with his family … and the money still comes roaring in.
For Ken … and for many others … real estate investing means financial freedom.
Ken's advice? "Start how I started."
Ken started with a single two-bed, two-bath condo. He worked on the ground, getting to know every aspect of the real estate business.
Fifteen years later, he's living proof of the benefits of real estate investing. He now co-owns a company with 350 employees, builds his own units, and has hundreds of investors.
To be successful starting out, first get educated, Ken says. "People invest in us for what we know and what we stand for."
Then, "Jump in." You have to start somewhere.
The timing matters, the market cycles matter, yes … but ultimately, you just have to DO it.
A stellar example of smart, successful investing
We've learned a lot from Ken over the years, and we think Ken has a lot to offer to you, too.
Ken was the first person to help us think about strategic market selection. We realized there was a strategy to choosing markets.
Success wasn't actually just dumb luck.
Ken was looking at geographies in a way that made sense, and now he's looking at market cycles the same way.
He's not buying right now … but not because he doesn't have the money. He's simply unwilling to compromise his company's needs.
Of course, if you're like Ken, the temptations you'll face are many.
There's pressure to perform from investors and employees. There's the thrill of the deal.
Not giving in to those temptations is one of the reasons Ken is so successful.
He's figured out a way to channel his DESIRE for acquisition into his current portfolio … by fixing, leveraging, remodeling, improving, and generally taking his investments to the next level.
Ken uses his time and his team to focus on ways to bring quality up and costs down so he can squeeze every penny possible from his holdings.
And he never neglects the human factor. His properties provide a great environment for tenants.
When the market pulls back, he'll be prepared.
We like to say that "There's no perfect investment, but real estate is the most perfect you can get."
Ken started his entire journey with a single duplex. Look where he is today.
Wherever you are in your investment cycle, we hope Ken's journey inspires you!
---
More From The Real Estate Guys™…
The Real Estate Guys™ radio show and podcast provides real estate investing news, education, training and resources to help real estate investors succeed.
Get a peek into a "Secrets of Successful Syndication" event
Whether you're cutting your teeth on your first duplex, making the leap from 30-unit apartments to 100-unit apartments, or breaking ground on properties as a commercial developer – everyone needs to learn how to syndicate money to get in on bigger deals.
But how to get started? You can search online for "real estate experts" and pull up countless videos and podcasts.
OR…
You can attend an event and be in a room FULL of real estate experts and ask them questions in person.
If you're looking to find your way into real estate investing, there's nothing like the power of a LIVE event!
Our two-day event at "Secrets of Successful Syndication" at the Hilton Phoenix Airport hotel was packed full of speakers, content, and good times.
With 111 attendees from all over the United States in the room, and more than a dozen speakers, we all have one thing in common: A desire to improve our lives (and the lives of others) through real estate.
---

One-liner Nuggets from Day 1
We had a phenomenal faculty line-up in our first day. Welcomed by the Godfather of Real Estate, Bob Helms, who's been investing for seven decades, we heard from 10 speakers – and this was only on Day 1!
Each of these professionals were hand-picked because they offer tremendous real estate experience. It was a challenge to pick a single gem from all the great things they had to say, but for your enjoyment…
Here's a one-liner nugget from each speaker on Day 1:
Robert Helms, The Real Estate Guys™: "Add a zero to your thinking!"
Russell Gray, The Real Estate Guys™: "Motion is money. You learn by doing."
Brad Sumrok, multi-family investor: "You can't learn something from somebody who hasn't done it."
Mauricio Rauld, attorney: "You need to see the legal picture and have context for where a syndicate fits."
Ken McElroy, principal of MC Companies: "Market timing is the most important thing."
Charlie Koznick, acquisitions at MC Companies: "You do business with people you know, like, and trust."
Victor Menasce, developer and author: "If a deal doesn't work, it's tempting, but don't force it."
Jason DeBono, vice president, NuViewIRA: "There's 13 trillion dollars of IRA money accessible to invest without penalties."
Michael Becker, senior director, Old Capital: "Start where you're at with that you have."
Beth Clifford, international real estate developer: "Your project will be won or lost on a piece of paper."

What attendees have to say
We love meeting new friends at our events. YOU are why we do what we do!
As we made the rounds with the attendees – during breaks, at lunch, in the post-event mixer – we heard how our events help people like you with new ideas, new connections, and new courage to take action.
Here's what a few folks had to say about the first day:
"These events are high energy. Being here pushes you to think further, even on a personal side – pushing you as a human." – Westly H. (Nampa, Idaho), attended Summit at Sea in 2015
"We're here to learn valuable information in a short about of time. It's amazing to me how much money there is out there. This is a great opportunity for us to make contacts, being from a small island." – Eric & Rae Y. (Maui, Hawaii), first timers at an event with The Real Estate Guys™ event
"It's inspirational to be here. It helps my mind-frame shift gears. That's what I've been looking for. Plus, it's nice to be with other like-minded people." – Sonia L. (Marin, California), first time to an event with The Real Estate Guys™
"The Real Estate Guys are absolutely the most influential to me with the content and variety they provide. They keep me coming back for more." – Jay H. (Dallas, Texas), attended 16 events with The Real Estate Guys™ in the past five years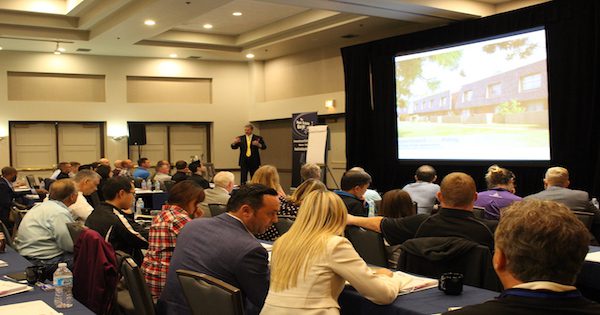 There's room for YOU, too
Anyone interested in real estate needs to get out of their office, get out in the real world, see markets, and meet people.
Attending events is one way to break out of your comfort bubble and get inspired by others who know more than you do.
No matter where you're at in your real estate journey, you can collapse timeframes by learning from other peoples' experiences.
---
More From The Real Estate Guys™…
The Real Estate Guys™ radio show and podcast provides real estate investing news, education, training and resources to help real estate investors succeed.