As Ernest Hemingway famously wrote in The Sun Also Rises …
"How did you go bankrupt?"
"Two ways: Gradually, then suddenly."
Of course, this isn't the only great excerpt from this classic book …
"Everyone behaves badly … given the chance."
These two excerpts sum up the world's financial condition … and the policymakers who've been driving the ship … into the ground.
More of Hemingway's writings seem fitting for this day and age …
"You can't get away from yourself by moving from one place to another."
"Do you ever get the feeling that all your life is going by and you're not taking advantage of it?"
Ahhh … where to begin?
Last time, we said silver is signaling weakness in the dollar, which at the time was the only currency not already at all-time lows against gold.
Of course, the ink was barely dry on our computer screen when the dollar dropped hard against gold … as gold blew through its record high in dollars to flirt with $2000 an ounce.
If you agree with J.P. Morgan when he told Congress, "gold is money" … which relegates the dollar to merely a currency useful for trading (at best) …
… then you probably understand gold didn't move. The dollar fell.
Of course, ever since Nixon broke the global gold standard in 1971, currencies "float" … which means currencies change value in relation to each other.
If that's confusing, that's because it is. And when you lose your bearings, it's hard to tell up from down.
Imagine jumping out of an airplane with a team of skydivers. You're all in free fall. But as you look at each other, you appear to be floating together.
But if someone opens their chute and slows their descent while you don't … from your vantage point, they went UP. But did they?
Of course not. They're just falling more slowly than you.
The reference point of the solid ground rising up below is how you know. The ground appears to be rising, but it's not moving up. You're falling. And so is the person who pulled their chute and appears to you to be rising.
So if you've ever wondered how gold could be rising in one currency and falling in another, now you know.
Gold is the solid reference point which exposes what's really happening with currencies. It's accountability.
That's why we watch it … and think you should too.
Right now, gold is shining a bright light on something all investors … real estate and otherwise … should be paying attention to.
But don't take our word for it. Check out these recent headlines …
Goldman Sachs boosts gold price target, says the dollar's reserve status is at risk
– Yahoo Finance, 7/28/20
Goldman warns the dollar's grip on global markets might be over
– Bloomberg, 7/28/20
US dollar at risk of sudden collapse? Ex-IMF official warns "blow-up event" could sink currency as debt mounts
– South China Morning Post, 7/24/20
How might the dollar lose its reserve status? How might America go bankrupt?
Gradually. Then suddenly.
Meanwhile, professional money watchers are baffled …
Gold prices hit all-time high, and it's a bit of a mystery why
– MoneyWatch via CBS News – 7/28/20
Yes. Things make no sense when you have the wrong reference point.
When you can't think outside the dollar … when you think the dollar is eternal, immovable, invincible, the center of the monetary solar system … it's confusing.
A similar confusion plagued astronomers who believed the sun and planets revolved around the Earth …
Retrograde motion [planets moving backwards in orbit] … had early astronomers … thoroughly confused … it was impossible for them to come up with a solution that also fit with the popular idea that Earth was the center of the solar system. Not until … Copernicus placed the sun at the center of the solar system did all that retrograde motion suddenly make sense. – Livescience
We've previously discussed ways real estate investors can be directly affected by a falling dollar. So we won't repeat that here.
But it's not just real estate investors affected. It's everyone everywhere …
King dollar's decline ripples across the globe
–Reuters, 7/28/20
" … adding fuel to a global momentum rally that has boosted prices for everything from technology stocks to gold."
No wonder Americans are enamored of the stock market … even in the midst of what is likely an economic depression, everything is UP … in dollar terms.
It makes no sense.
This is "asset price inflation" in NOMINAL terms … it takes more dollars to buy the same assets. "Nominal" means in numbers … unadjusted for inflation.
So the nominal value of a 3-bedroom house might go from $50,000 to $250,000. But the actual utility value … how many people it will sleep … is exactly the same. The house isn't worth more in the real world.
Obviously, when you measure your entire everything in a currency whose value fluctuates, it's easy to suffer from "nominal" confusion.
In fact, bankers and politicians make their living on creating and capitalizing on nominal confusion.
Nominal confusion tricks people and societies whose wealth is falling and economies are shrinking into thinking their wealth and economies are growing.
Because they are growing … in nominal terms … denominated in dollars. But there aren't more jobs, more production, more real world value.
Nominal distortions can show "growth" in dollars, while employment, production, and purchasing power all fall.
In real world metrics, wealth is shrinking. The only thing growing is the number of dollars. Trillions of them in fact. Conjured out of thin air.
The cure to nominal confusion is to think outside the dollar …
When you ask Ken McElroy (Robert Kiyosaki's Rich Dad Advisor for Real Estate) how much real estate he owns … he doesn't tell you a dollar amount … or even how many properties.
Instead, Kenny tells you how many "doors" he owns. He measures his wealth by doors.
Doors represent the REAL asset … a tenant who goes to work every day and earns a paycheck and sends a third of it to Ken and his investors as rent.
THAT is real wealth.
If you own a 32-door apartment, you have 32 tenants. If you paid $1 million and it goes "up" to $2 million, it's nice. Equity happens.
But you still have only 32 tenants. You didn't add anything of real value.
And if everything else is going "up" too, your extra million may not make you relatively richer.
It's only when you use debt to magnify equity growth faster than inflation that you can become relatively richer.
When you denominate your wealth in units of REAL value … ounces of gold and silver, acres of land, barrels of oil production, tons of agricultural production, number of tenants …
… it doesn't matter whether you trade in dollars, yuan, SDRs, bitcoin, buckskins, banana peels, or seashells.
REAL assets always have REAL value relative to each other. And when you add units of REAL value to your portfolio, your relative wealth grows.
It's not about collecting dollars. It's about collecting real assets.
"Assets minus liabilities equals net worth" works in accounting class and bank loan applications, but not in the real world.
Otherwise, the Federal Reserve could just print trillions of dollars inflate asset prices, and make the United States and Americans rich … nominally.
But it's the only tool in the Fed's kit, so they're printing away. But precious metals say the world isn't buying it.
Or more accurately, they're not buying the dollar.
On Main Street, there are folks who look at their Wall Street produced financial statements and THINK they're rich.
They're nominally confused. If you own 100 shares of stock in a company whose sales and profits are declining … but the share price doubles in dollars …
… you still own 100 shares of a failing company. How are you richer?
Meanwhile, there are thousands of millionaire-next-door real estate investors with 20-30% of their tenants' income flowing to them each month … often tax-free … who are richer in a more real, resilient way.
Of course, a depressed economy creates challenges for real estate investors too. There's no easy street in a crisis.
But we don't think you need to be afraid of a falling dollar. Just prepared. In fact, if you play it right, you'll probably end up doing quite well.
Income property, mortgages and precious metals in the right combination are arguably the ideal tools to short a falling dollar and build real relative wealth.
We'll have more to say on this very soon … stay tuned.
Meanwhile, keep your head in the game. The world is changing from gradually to suddenly.
This isn't the time to "Wait and See". It's time to "Think and Do".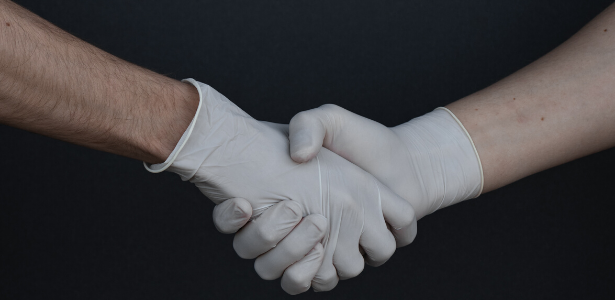 We're chatting with Ken McElroy … Robert Kiyosaki's very own real estate guy … for a reality check of investing heading into a potential crisis unfolding before our eyes. 
The world is changing … and when it changes, your investment strategy should too. 
We're all preparing for the new realities of real estate … and we've got ideas to share with YOU. 
In this episode of The Real Estate Guys™ show, hear from:
Your unreal host,

Robert Helms

His unprepared co-host,

Russell Gray
Robert Kiyosaki's Rich Dad Advisor for Real Estate, Ken McElroy
---
Listen
---
Subscribe
Broadcasting since 1997 with over 300 episodes on iTunes!
---
Review
When you give us a positive review on iTunes you help us continue to bring you high caliber guests and attract new listeners. It's easy and takes just a minute! (Don't know how? Follow these instructions).
Thanks!
---
Marching toward a new normal
So much is changing in the world, and that permeates into real estate. 
What is the new normal going to look like? And how can YOU prepare for what's coming next?
We're chatting with our good friend, Ken McElroy. He's the Rich Dad advisor for real estate. 
When Kenny has something to say, we have ears to listen … because we've seen over the years that he has been right A LOT more than he has been wrong. 
Ken brings a couple of special talents and perspectives to the party … so to speak. 
One is his tactical experience. He has been in the game for a long time. He has ridden a lot of up and down market cycles, and he is a really down-to-earth, practical guy who can explain things in plain English. 
Kenny is a hands-on guy who runs a team of hands-on people … and he brings with him the big picture insight of his relationship with Robert Kiyosaki. 
Too many people in real estate get dogmatically focused on just real estate … THEIR market or THEIR niche. 
While you do want to know about the markets that you're in, you also need to get your head out of the weeds and look up at the horizon. 
Ken's core investing philosophy comes from being a property manager over the years, specializing in B class apartments. 
When he takes these properties on, they're not in great financial shape … and sometimes not great physical shape either. They need some work to help increase rents and property value. 
Over the years, Kenny's taught us a bunch of clever ways to increase your net operating income. 
Now, with the normal status quo of things on the fritz in so many ways when it comes to being a landlord … we thought it was definitely time to pick Ken's brain. 
The effects of COVID-19
If you've been listening to us for a while, you probably know a bit of Ken's background … property management and ownership of thousands of apartment units. 
There's certainly a lot of concern over tenants losing their jobs, not being able to pay rent, and eviction moratoriums. 
"The truth is, this is part of management," Ken says. "Management is really easy when tenants are coming in and rents are going up, but when hard times hit is when your true skill and technique gets exposed."
Right now, Ken says his company has about 8,000 tenants … so when COVID-19 shutdowns happened in March, it hit them pretty hard. 
No one wants to experience a downturn … but it's part of the game. When downturns happen, you hope that you planned accordingly in the good times to be able to withstand. 
Ken says that about 80% off his tenants were able to continue to make payments. 
Then, about 15% of tenants anticipated having issues paying rent, communicated those issues and were put onto a promise to pay (PTP) program as a way of working with property management. 
The remaining 5% or so were people who didn't communicate and assumed with what they were hearing from the news that they just didn't have to pay. 
"We are really trying to work with people. The last thing we want to do is boot anybody out and ruin their credit. The people that are working with us and communicating we know are good people, and so we are doing all we can," Ken says. 
Moving from renters to property owners, about 5 million people are having trouble with their mortgages. 
Ken says we haven't even begun to see the potential effects of the virus on this sector … because people with homes are going to fight to stay in them for as long as they can. 
Depending on how long all of this drags on, it could be quite some time before we can visualize the real impact. 
Strategies for the future
Back in 2008 or 2009, we spoke with Ken about how he was strategically trying to pick markets that were B class and geographically near jobs that couldn't be moved. 
Has his strategic plan changed for when we come out of this height of the pandemic bubble and start to look for opportunities?
"I haven't seen any statistics yet for 2020, but the patterns of population migration have been very interesting to watch over the last several years. That will definitely play a part," Ken says. 
If you look at a location like New York City, for example, from many standpoints … housing listing, reduction in pricing, employment … it looks like this area is going to get hit pretty hard. 
We were already seeing pre-pandemic that listings in New York City were down about 57%. People are leaving and going to other places like Florida where they can spend less for more space. 
In general, many people are leaving the city to move further out of town to smaller communities. That may be a big opportunity for the future. 
With remote work, many tenants will no longer be held down to these employment centers and will have the luxury to choose where they want to live. 
So, as we go through and find opportunities after the virus, how do investors make sure they keep their heads on straight?
You have to be practical and realistic about what's happening. But at the same time, there is going to be a ton of potential for redevelopment. 
Ken predicts that many regional malls and small shopping centers aren't going to make it … and there will be a lot of single-family homes on the market a year from now. 
That will drive prices down … and push us into a renter economy.
For more on how you can prepare for the new normal in real estate … listen to the full episode!
---
More From The Real Estate Guys™…
The Real Estate Guys™ radio show and podcast provides real estate investing news, education, training, and resources to help real estate investors succeed.
---
Love the show?  Tell the world!  When you promote the show, you help us attract more great guests for 

your

 listening pleasure!
Robert Kiyosaki's real estate guy Ken McElroy joins us for a reality check of investing heading into an unfolding crisis.
When the world changes, your investing strategy should change too. Listen in and learn how Ken McElroy is preparing for the new realities of real estate.
---
More From The Real Estate Guys™…
The Real Estate Guys™ radio show and podcast provides real estate investing news, education, training, and resources to help real estate investors succeed.
---
Love the show?  Tell the world!  When you promote the show, you help us attract more great guests for 

your

 listening pleasure!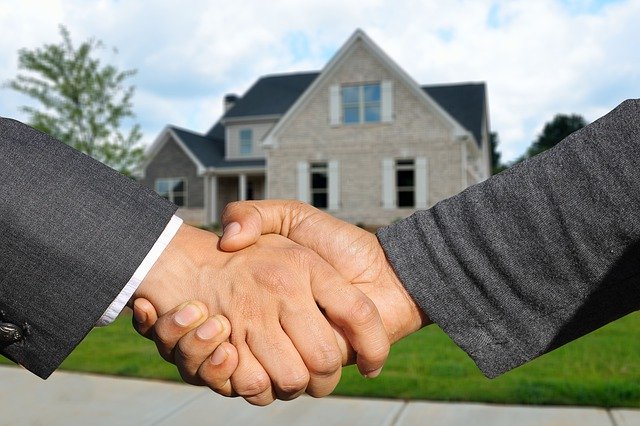 Markets can seem like a mystery. They're hard to time … and no one wants to sit on the sidelines and miss out on an opportunity. 
Luckily, our guest today has been in the game for quite a while. He has found ways to thrive in ALL kinds of markets … and he is sharing his take with investors like YOU. 
Ken McElroy is real estate partner and advisor to Rich Dad Robert Kiyosaki. He knows how to find value in a hot market … so let's get started!
In this episode of The Real Estate Guys™ show, hear from:
Your hot host,

Robert Helms

His hot-diggity-dog co-host,

Russell Gray
Real estate guru and Rich Dad advisor, Ken McElroy
---
Listen
---
Subscribe
Broadcasting since 1997 with over 300 episodes on iTunes!
---
Review
When you give us a positive review on iTunes you help us continue to bring you high caliber guests and attract new listeners. It's easy and takes just a minute! (Don't know how? Follow these instructions).
Thanks!
---
Meet Ken McElroy
Our good friend Ken McElroy is an icon in real estate. He started out in property management and decided it would be better for him to own apartments. 
Today, he owns more than 7,000 units. 
Ken has a lot of practical, pragmatic wisdom … and he LOVES helping people grow and be successful.  
That love is reflected in his work as Rich Dad Advisor for real estate to Robert Kiyosaki and in his library of books. You've probably read Ken's classic The ABCs of Real Estate Investing. 
Well, we're at an interesting time right now. We've been in a really long cycle … and everyone wants to know what is going to happen next … and what to do about it. 
Navigating market changes
"One of the mistakes people make is that they try to time everything," Ken says. 
There's nothing wrong with thinking about things and trying to consider what the future will bring, but don't overanalyze yourself into a corner. 
If you've bought correctly, and you've made some good money … you shouldn't be concerned. 
Ken said his team had some properties that they really didn't want anymore. As you grow your portfolio, you'll have things doing really well, things doing just fine, and things that are taking up your time. 
As you feel like you are coming to the end of a cycle, it's a good time to dump any projects that aren't paying off for you. 
But what about if you're trying to force equity?
One of the classic ways to force equity is ground up construction. Ken says he is still seeing those opportunities today, but investors should be prepared for market changes. 
As the market changes, you may have to rework your strategy. You take what the market gives you. 
Ken also says not to discount the power of small wins. Small wins add up. Look for opportunities to cut costs without cutting quality. 
This is especially true if you are involved in new construction or you are working with a large amount of units. 
If you can save $10 on 100 units, that's $1000. Look for the small wins … and if you can, buy in bulk. 
In a hot market, the key is finding opportunities to add value. If you increase value, you increase your profit. 
Keys to success in partnership, investment, and family
Ken and his real estate partner, Ross, have been working together for nearly 20 years. That partnership has been key to his success. 
What makes them so effective as partners?
"We stay out of each other's way, but we keep each other accountable," Ken says. 
Ken and Ross have a clear division of responsibility that plays to their strengths. Ross handles tax and legal. Ken handles operations and equity. 
Together, they work on acquisitions. 
Ken says that in your partnerships, it is important to keep each other updated and in the loop. "We periodically sit down and make sure we each know about the moving parts," Ken says.
Those moving parts include investors and tenants. Does taking care of tenants automatically translate into taking care of your investors?
"We think that that is really where it all starts," Ken says. "Our tenants and our employees are as important if not more important than our investors."
Why? Because if tenants are being treated well, you can reward your employees. And if they are happy … they keep doing a great job. 
All good things flow up. The investors benefit from happy employees and happy tenants. 
Ken points out that that same lesson applies to family as well as business. 
"If you haven't played the cashflow game with your kids, you're crazy," Ken says. "My kids were not particularly great at math, but we invested in their education and treated them well."
Ken says that by the time his kids got into finance and higher math in school, they understood income and expense, asset and liability, what a stock purchase was, and how capital gains work. 
Part of treating your kids well is helping them understand the hard work that goes into purchasing and investment. 
"My sons went to private school, and a lot of the kids were driving fancy cars. I made them save their money and buy their first car. It's hard, but it's easier to teach them to make money than to give them money forever," Ken says. 
For more tips and wisdom from Ken, listen in to the full episode!
More From The Real Estate Guys™…
The Real Estate Guys™ radio show and podcast provides real estate investing news, education, training, and resources to help real estate investors succeed.
---
Love the show?  Tell the world!  When you promote the show, you help us attract more great guests for 

your

 listening pleasure!
Robert Kiyosaki's real estate partner Ken McElroy sits in as we tackle the timely topic of finding value in a hot market.
Markets are hard to time. And no one likes to sit on the sideline missing out on opportunity. But when cap rates are compressed, finding deals that make sense is a challenge.
Fortunately, Ken McElroy has been in the game for quite a while … and has found ways to thrive through all kinds of markets.
So listen in as we learn how to find and create value in hot markets … with Robert Kiyosaki's Rich Dad Advisor for Real Estate, Ken McElroy!
---
More From The Real Estate Guys™…
The Real Estate Guys™ radio show and podcast provides real estate investing news, education, training, and resources to help real estate investors succeed.
---
Love the show?  Tell the world!  When you promote the show, you help us attract more great guests for 

your

 listening pleasure!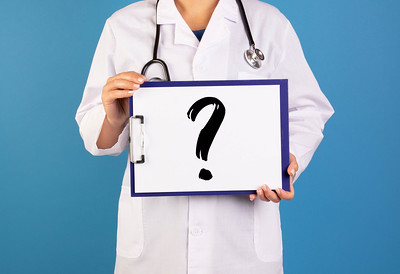 By now you've probably heard about the coronavirus. It's big news and appears to be getting bigger … and there are MANY angles on the story.
Of course, we're just The Real Estate Guys™ … not the virus guys … so we're not qualified to have an opinion on the health risks or odds of a global pandemic.
But whether the coronavirus is truly an existential threat to all humanity … or just another run-of-the-mill frightening event that fades into obscurity …
… it's certainly creating some economic upheavals all investors (even real estate investors) should be paying attention to.
And as long as we all survive long-term, the coronavirus crisis is raising notable concerns and creating short-term opportunities.
To be clear, we're not making light of it … or suggesting that economic consequences are the most important aspect of the coronavirus story.
But since we don't have the expertise or ability to change what's happening or to advise on how to avoid the health risks … we'll just focus on the investing considerations.
It's safe to say the coronavirus could be the proverbial "Black Swan" financial pundits constantly obsess about.
No one saw it coming, and then … BOOM! It's here. And it's already having a profound effect on stocks, bonds, currencies, and commodities.
Of course, the big question is … what does the coronavirus mean to real estate investors?
In the short term, it creates an opportunity …
As freaked out paper asset investors jump into safe havens, lots are ending up in U.S. Treasuries.
This is bidding bond prices UP, driving bond yields DOWN …meaning interest rates are falling.
This pulls mortgage rates down and provides real estate investors with an opportunity to restructure existing debt and take on new debt …
… and lock in those low rates for the long term.
Meanwhile, some safety seekers are piling into gold … and we think there's two parts to that story … maybe three.
First, gold is the ultimate safe haven because there's no counter-party risk (assuming you take physical possession) and you avoid specific currency risk.
In other words, you can store wealth in gold, and later convert it into ANY currency … not just the one you bought it with.
American brains often tilt here … because they only think in dollar terms. But the rest of the world doesn't.
Sure, the U.S. dollar is still considered the "safest" currency … but as we explain in our Future of Money and Wealth video, "The Dollar Under Attack" … there are reasons to be careful of the dollar long term.
And enough investors in the world appear to agree … and they're bidding up the price of gold in their flight to safety. That says something about the dollar.
But the BIG coronavirus story isn't falling interest rates, spiking gold prices, or crashing stock markets …
As is often the case, investors and mainstream financial media pundits fixate (and trade) the symptoms … sometimes missing the real problem.
There's a YUGE difference between a booming economy and a strong financial system.
During this U.S. election cycle, you're likely to hear about the "booming economy" … and it's true.
But even more importantly, it's NECESSARY … and that's the concern.
A global economic slowdown isn't just inconvenient … it's systemically dangerous on an epic scale.
This is what our big-brained friends help us understand and navigate.
The world is piled nose-high in debt … most of it at very low interest rates. And yet, it's barely being serviced.
There are many tapped out "zombie" businesses who don't even earn enough profit to pay their interest … which means their debt is a slow-growing cancer.
A spike in interest rates or a decrease in prices or economic velocity accelerates their demise … but that's just the beginning.
Besides the obvious ripple effect of job losses through communities and supply chains … some of which would affect Main Street real estate investors …
… the potentially bigger problem is the ripple effect through financial system balance sheets which are holding bonds as ASSETS … assets they've borrowed against.
This is EXACTLY what happened in 2008 with sub-prime mortgage bonds.
It wasn't the direct losses from a relatively small number of sub-prime defaults that imploded the system. It was the contagion because those modest losses were magnified by leverage.
But unlike real estate, when the collateral (the sub-prime bonds) declined in value …
… Wall Street loans come with cash calls when the "margin" between loan and collateral value shrinks too much.
Margin calls exploded throughout the system … forcing everyone to sell everything to raise cash. This crashed prices, triggering more margin calls …
… creating a vicious downward cycle until the bottom fell out.
So the Fed (and other central banks) stepped in with MASSIVE amounts of "quantitative easing" to put in a bottom and stop the free fall.
They printed trillions and bought the "toxic assets" no one else wanted. And as we now know, they've been unable to withdraw the patch.
After 10 years, the Fed tried to "shrink their balance sheet" and "normalize interest rates" (i.e., stop propping things up) …
… and they failed miserably on both counts. In fact, they recently had to take emergency action to blow it all back up.
So there's a LOT of air in the financial system right now … all propped up by record levels of debt … which can only be serviced by a "booming economy".
And that booming economy keeps the frailty of the system off many commentators' radar … while "alarmists" like Robert Kiyosaki and Peter Schiff don't get much media time to warn people.
That's the way it was in 2008 … and that's the way it is now.
The setup is the same as 2008 … just bigger. WAY bigger. And it's all rooted in gobs of global debt …
China has taken on enormous debt to fund its phenomenal growth the over last two decades.
The coronavirus could push China into even greater debt … not to grow … but just to prop things up as their economy slows.
Corporations took on records levels of debt to fund stock buybacks over the last decade. Of course, this helped boost stock prices, but is it reliable wealth?
Households are also carrying record levels of debt … probably feeling rich because of high home and stock equity on their balance sheets.
Sure, inflated assets can make people feel rich … boosting consumer confidence … but how stable is it?
Equity is awesome … but it's fickle. The coronavirus is writing a reality check for stock investors right now.
Meanwhile, the coronavirus is shutting down factories … even entire cities … which MASSIVELY slows economic activity … with global ramifications.
It's like if you had a gigantic credit card with triple your annual incomes in consumer debt …
… but are barely able to make the payments working 60- or 80-hour weeks … and then your hours are cut.
Now instead of just getting by … you're being swallowed by the debt.
Except it's not just you … or a single corporation … or a few thousand sub-prime homeowners … or even a tiny country with a small global economic footprint.
It's the ENTIRE globe … and it's emanating from the second largest economy on the planet.
It's hard for China to be the manufacturing engine of the world with closed factories and entire cities quarantined.
That means they use less energy, buy less commodities, export less products … which means shippers have less to ship, retailers have less to sell, and on and on.
ALL those businesses and employees in the chain … many of which are loaded with debt … take a big pay cut … putting all that debt in danger of default.
To "save" it all, central banks will need to print like crazy … and gold prices tell us smart investors are concerned about that.
Gold is at record highs against EVERY currency in the world … except the U.S. dollar (yet).
Ironically, the financial contagion has the potential to spread FAR faster than the coronavirus itself.
YIKES.
Okay, take a deep breath. It's not Armageddon.
But as you might guess, a scary place to be is in investments that are front-line to fragile financial markets.
That's probably why alert investors are exiting into safer havens.
Well-structured real estate investors are likely to fare better than most paper asset investors … because real estate's fundamental model is far more stable.
Think about it …
Do you see any headlines that say, "Rents are crashing as coronavirus spreads" or "Tenants break leases to escape coronavirus"?
We don't.
So while paper asset investors are watching their 401k wealth go up and down like a roller coaster …
… real estate investors are quietly endorsing rent checks.
But it's not just the cash flow of real estate that makes real estate stable …
It's the priority in people's lives to make those rent payments … and the ownership of a physical, tangible asset that doesn't disappear in crisis.
Yes, if the coronavirus destroys humanity, demand for rental property will implode. But that will be the least of your worries.
And if the financial system implodes … as bad as that sounds … it will be bumpy for awhile … but a new system will be put in place.
So as long as you're structured to weather the storm …
… with competitive rents and great customer service in markets with solid infrastructure and fundamentals …
… and stable underlying financing with enough cash flow cushion to absorb temporary softness …
… you might not get richer on your current holdings, but you can probably ride out the storm.
Of course, if you're properly prepared, you'll be in position to go bargain shopping in such a storm … which is exactly what Ken McElroy did in 2009-2012.
The world is volatile. Real estate is relatively stable compared to most other investments. But you still need to see the big picture and think ahead.
That's why we hang out with people like Robert Kiyosaki, Peter Schiff, Ken McElroy, Brien Lundin, and other super-smart people.
After all, it only takes one good idea or heads up to make or save you a LOT of money when things get crazy. And you never know what that's going to happen.
Until next time … good investing!
More From The Real Estate Guys™…
The Real Estate Guys™ radio show and podcast provides real estate investing news, education, training, and resources to help real estate investors succeed.
---
Love the show?  Tell the world!  When you promote the show, you help us attract more great guests for 

your

 listening pleasure!
Even if you're a die-hard cash flow investor … more intent on collecting properties than flipping them … it's still important to pay attention to market cycles.
After all, though you might not plan to "sell high", it's sure nice to "buy low".
Besides, "buy and hold" doesn't mean you're not harvesting equity when conditions are ripe … which is usually closer to a cycle top.
So, what is a "cycle"? Why do cycles happen? And what do they look like?
Maybe obviously, cycles are the ups and downs of prices or economic activity. And they always seem so obvious when charted after the fact.
Of course, cycles are hard to see when you're buried in the weeds of the here and now. That's why it's smart to listen to seasoned investors.
Economic cycles … those sometimes severe and shocking ups and downs … happen for a complex variety of reasons … but are rooted in a fundamental pattern of action and over-reaction.
Think of it like a car fishtailing on an icy road …
It starts with a sudden acceleration or braking. Then a cascade of exaggerated actions and reactions take place … with lags in between … as both driver and vehicle strive to find an equilibrium and get back in sync.
Skilled and experienced drivers keep their emotions in check …
… calmly making proven moderate adjustments to quickly regain control and get the vehicle pointed safely in the right direction.
Of course, that's just one car and one driver.
In a professional race, it's a cohort of highly skilled drivers. In your daily commute, it's a diverse collection of amateurs.
In financial markets, there's an eclectic mob of professional investors, politicians, bankers, business executives, and upper-middle-class workers …
… all subject to greed, fear, and ego.
It's amazing there aren't bigger market wrecks more often.
The tell-tale sign of a cycle top is when everyone has piled in … and the prevailing belief is the good times will never end. But then they do.
Professionals recognize this and get out of the way and wait.
There's an old investing adage attributed to some fellow named Rothschild …
"The time to buy is when there's blood in the streets."
Hmmm. Makes you wonder how much money you'd make if you could find a way to trigger such a bloodletting? But that's a discussion for another day …
For mere mortals like us, it's simply a matter of watching events unfold … and getting in position to move in when others are moving out.
Of course, you don't want to "catch a falling knife" … another investing adage which refers to buying a failing investment.
So just because everyone's selling doesn't necessarily mean you should be buying. Sometimes there's a reason an asset goes "no bid".
Cheap doesn't mean bargain. There's no guarantee that something cheap won't go to zero.
Of course, with tangible assets like real estate, the "zero" scenario is less likely.
Still … when leverage is involved, equity can most definitely go to zero … even if the property doesn't.
How do you know the difference between an opportunity and a trap?
For clues, we watch smart, seasoned investors like Sam Zell. Fortunately, Sam's come out of his shell, so he's appearing more often in media to share his immense wisdom.
So, when we saw this headline pop up, we took time to listen to what mega-billionaire real estate investor Sam Zell has to say …
Sam Zell Says He's Buying Distressed Oil Assets During the Slowdown
Bloomberg, 11/14/19
What's nice is there's a video and you can hear it straight from Sam himself.
Like most brilliant people, he says a lot in a few words. You can watch for yourself, but in short, Sam sees TEMPORARY distress in oil assets. And that's a GOOD thing.
Now we're not saying you should invest in oil, although there are some compelling reasons to consider it right now.
But oil is a sector where Sam Zell sees opportunity. However, the lessons are less about oil and more about how Sam recognizes and reacts to market conditions.
Here are some of our key takeaways from Sam Zell's comments …
Look ahead and anticipate the next boom or bust … and react NOW, not after the fact. In other words, be proactive and get in front of opportunity as it develops.
Always pay attention to the supply and demand factor.
This is a common theme any time Sam Zell talks about how he evaluates opportunity. When supply and demand get out of sync, prices can rise or fall disproportionately. This "gap" creates attractive buying or selling opportunities.
Zell obviously doesn't think demand for oil is going anywhere soon, even though there's a temporary over-supply driving prices down.
It's these "low" oil prices that are creating issues for oil producers … and creating opportunity for investors like Zell.
That's because, as we've noted before, there's a lot of debt in the oil sector which was put in place when prices were higher.
And just like a real estate investor levering up a property during peak rents … when rental rates fall, debt can go bad fast … creating an urgent demand for cash.
Cash is king in a crisis.
It seems obvious. But it's hard to sit on "idle" cash when everything's booming. Yet legendary investor Warren Buffet is sitting on over $120 billion cash right now. Maybe there's a reason.
Real assets cash flow.
Zell mentions he doesn't lend. He buys assets. And if you listen carefully, he talks about how cash strapped oil producers are selling cash flow. That's what Zell appears to be buying.
There are probably many more lessons. Sam's a fun guy to study. Unlike Buffet, Sam Zell is fundamentally a real estate guy.
And as we learned from Ken McElroy in the wake of the 2008 downturn, the energy sector … and oil in particular … is a huge and important driver of economic strength in several U.S. markets.
So for that reason alone, oil is a sector real estate investors should watch. Right now, oil is energy, and energy is fundamental to all economic activity.
Meanwhile, remember that in both up cycles and down cycles, there are ALWAYS opportunities in real estate.
That's because every regional market, neighborhood, and individual property is unique … there's often a lot of room to negotiate a profitable win-win …
…and there's much a smart investor can do to proactively add value without needing to depend on unpredictable external factors.
We think it's safe to say that demand for real estate, like oil, is probably not going away anytime soon … no matter what's going on in politics or trade.
Just be careful to use financial structures you can live within both up and down cycles.
Last week the Fed pumped over $200 billion of freshly printed cash into the repo market.
Since then, the Fed's upped the ante to $400 billion … and counting.
For those young or asleep during the 2008 financial crisis …
… back then, the Fed provided an infusion of $85 billion per month to keep the wheels on the financial system bus.
Today, they're pumping in nearly that much PER DAY.
That's MIND-BOGGLING.
They're trying to keep interest rates DOWN to their target. Of course, interest rates matter to real estate investors. We typically like them low.
But this isn't about real estate. It's more about banks who hold debt (both mortgages and bonds) on their balance sheets.
As we explained last time, when interest rates rise, bond values fall …
… and a leveraged financial system with bonds as collateral is EXTREMELY vulnerable to collapse if values drop and margin calls trigger panic selling.
The Fed seems willing to print as many dollars as necessary to stop it.
And that brings us to an important question …
If the Fed can simply conjure $400 billion out of thin air in just a week … is it really money?
This matters to everyone working and investing to make or save money.
For help, we draw on lessons learned from our good friend and multi-time Investor Summit at Sea™ faculty member, G. Edward Griffin.
Ed's best known as the author of The Creature from Jekyll Island. If you haven't read it yet, you probably should. It's a controversial, but important exposé on the Fed.
In his presentation in Future of Money and Wealth, Ed does a masterful job explaining what money is … and isn't.
In short, money is a store of energy.
Think about it …
When you work … or hire or rent to people who do … the energy expended produces value in the form of a product or service someone is willing to trade for.
When you trade product for product, it's called barter. But it's hard to wander around town with your cow in tow looking to trade for a pair of shoes.
So money acts as both a store of value and a medium of exchange.
The value of the energy expended to create the product is now denominated in money which the worker, business owner, or investor can trade for the fruits of other people's labor.
This exchange of value is economic activity.
Money in motion is called currency. It's a medium of transporting energy. Just like electricity.
When each person in the circuit receives money, they expect it has retained its (purchasing) power or value.
When it doesn't, people stop trusting it, and the circuit breaks. Like any power outage, everything stops.
So … economic activity is based on the expenditure and flow of energy.
This is MUCH more so in the modern age … where machines are essential to the production and distribution of both goods and information.
Energy is a BIG deal.
This is something our very smart friend, Chris Martenson of Peak Prosperity, is continually reminding us of.
Here's where all this comes together for real estate investing …
New dollars conjured out of thin air can dilute the value of all previously existing dollars.
It's like having 100% real fruit juice flowing through a drink dispenser.
If someone pours in a bunch of water that didn't go through the energy consuming biological process of becoming real fruit juice in a plant…
… the water is just a calorie free (i.e., no value) fluid which DILUTES the real fruit juice in the dispenser.
Monetary dilution is called inflation.
Legendary economist John Maynard Keynes describes it this way …
"By a continuing process of inflation, government can confiscate, secretly and unobserved, an important part of the wealth of their citizens."
Inflation waters down real wealth.
Fortunately, real estate is arguably the BEST vehicle for Main Street investors to both hedge and profit from inflation.
That's because leverage (the mortgage) let's you magnify inflation's effect so your cash-on-cash ROI and equity growth can outpace inflation.
Plus, with the right real estate leverage, there's no margin call. Meanwhile, the rental income services the debt.
Even better, the income is relatively stable … rooted in the tenant's wages and lease terms. Those aren't day-traded, so they don't fluctuate like paper asset prices.
Effectively, you harness the energy of the tenant's labor to create resilient wealth for yourself. And you're doing it in a fair exchange of value.
Of course, the rental income is only as viable as the tenant's income.
This brings us back to energy …
Robert Kiyosaki and Ken McElroy taught us the value of investing in energy … and markets where energy is a major industry.
First, energy jobs are linked to where the energy is. You might move a factory to China, but not an oil field. This means local employment for your tenants.
Your tenants might not work directly in the energy business, but rather for those secondary and tertiary industries which support it. But the money comes from the production of energy.
Further, energy consumers are all over the world, making the flow of money into the local job market much more stable than less diverse regional businesses.
It's the same reason we like agriculture.
While machines consume oil, people consume food. Both are sources of essential energy used to create products and provide services.
So when it comes to real estate, energy, and food … the basis of the investment is something real and essential with a permanent demand.
Though less sexy and speculative, we're guessing the need for energy and food is more enduring than interactive exercise cycling.
Real estate, energy and agricultural products, are all real … no matter what currency you denominate them in.
And the closer you get to real value, the more resilient your wealth is if paper fails.
Right now, paper is showing signs of weakness. But like a dying star, sometimes there's a bright burst just before implosion.
Remember, Venezuela's stock market sky-rocketed just before the Bolivar collapsed.
Those who had real assets prospered. Those who didn't … didn't.
Are we saying stocks and the dollar are about to implode? Not at all. But they could. Perhaps slowly at first, and then suddenly.
If they do and you're not prepared … it's bad. It you're prepared and they don't … not so sad. If they do and you're prepared … it could be GREAT.
Real assets, such as well-structured and located income property …
… or commodities like oil, gold, and agricultural products (and the real estate which produces them) …
… are all likely to fare better in an economic shock than paper derivatives whose primary function is as trading chip in the Wall Street casinos.
So consider what money is and isn't … the role of energy in economic activity … and how you can build a resilient portfolio based on a foundation of real assets.
"The time to repair the roof is when the sun is shining."
John F. Kennedy
Until next time … good investing!
More From The Real Estate Guys™…
The Real Estate Guys™ radio show and podcast provides real estate investing news, education, training, and resources to help real estate investors succeed.
---
Love the show?  Tell the world!  When you promote the show, you help us attract more great guests for 

your

 listening pleasure!
Between Bitcoin, Nasdaq, and yes … even some real estate markets … there's a growing concern about bubbles blowing up on giddy investors who've been partying like it's 1999.
Of course, if you sit out to play it "safe" … you might miss out on all kinds of exciting gains. Buy into the hype … you might be left without a seat when the music stops.
So what's an investor to do?
Fortunately, these are much easier problems for a real estate investor to resolve than for those investors playing purely with paper assets.
That's because real estate is unique among investment vehicles.
First, real estate is almost impossible to commoditize.
Every property is a one-of-a-kind collection of condition, location, potential, financing structure, and seller motivation.
And unlike nearly all other investments … you can influence many of the factors which contribute to the financial performance of real estate.
On the other hand, every Bitcoin, ounce of gold, share of Apple stock, or 10-year Treasury are essentially identical anywhere in the world …
… and there's virtually nothing you can do to influence the supply, demand, or financial performance of any of them.
Of course, this doesn't necessarily make those "investments" bad.  But they are very different than real estate.
Our point is that when pundits toss real estate into the commoditized investments bubble warning basket, it's not a completely valid argument.
Real estate provides a level of safety and control not available in commoditized investments … and the key is basic analysis and underwriting.
Now don't be intimidated.  It's not that complicated.
However, income property analysis and underwriting is a different process than analyzing a stock, bond, or commodity.
As for crypto?  We're the first to admit we haven't the slightest idea how to analyze or underwrite a crypto-currency.
But back to the business of analysis and underwriting …
In simple terms, "analysis" is simply looking at the numbers and drawing some conclusions about what they mean.
"Underwriting" is fact-checking the inputs which create the numbers you're analyzing to be sure the numbers are rooted in reality.
"Technical" analysis is looking at the supply, demand, and price trends.  It's about patterns, and using the past to help predict future price action.
"Fundamental" analysis is looking at the operating income, the market, the management, and other competitive factors, to estimate prospects for future success.
Fundamental analysis is what Warren Buffet is famous for.  And because he's really good at it, he often finds companies whose stocks are cheap relative to their potential.
So a "good deal" is something selling for less than it's potential … so long as you have the funds, expertise, and control to develop the potential.
When it comes to stocks, Warren Buffet is big enough to have some direct influence on how a company develops its potential.
Unfortunately, Main Street investors can't play the stock game at Buffet's level.
The great news is real estate lets you get your Buffett on much better than just some speculating amateur playing pin-the-tail on the hot stock donkey.
So here's a simple way to approach real estate deal analysis and underwriting so you can recognize a bargain … even in a hot market.
The goal is to buy a property that isn't already at the top of its value range (a bubble).
For this discussion, we'll assume you've selected a market and neighborhood that's in good shape and stable, or trending in the right direction.
When it comes to the actual property, you're analyzing it for acquisition, improvement, and long-term production of income.
Already, the distinction between real estate and a commoditized investment should be apparent.
When you acquire a commoditized investment like Bitcoin, Apple stock, gold, or a bond, you're bidding into a very competitive environment.
Sure, there may be a little wiggle room in the price, but it's based on timing … not negotiation.
But with real estate, there's often the possibility of negotiating price, concessions, carry-back, equity participation, etc.
Often, you're only competing with a handful of other bidders, so your negotiating skills can make a big difference.
Real estate is personal and individual.  It's NOT a commodity.
So one way to mitigate the risk of buying at the top of the value range is to simply negotiate a better deal at the start.  Skill matters.
But that's just the beginning.
Most properties aren't perfect when you buy them.
Depending on the condition and potential of the property, there's often a variety of improvements a new owner can make to create additional value.
If you're smart, creative, and cost-effective, you can make micro-investments into the property and improve its macro performance.
For example, our friend Ken McElroy likes to add washers and dryers to his apartment units.  When he does, he can get a $600 investment per unit to yield an increase in rents of about $300 a year.
You can't do that with Apple stock.  Even if you buy 100,000 shares.
This is where your "cap ex" (capital expenditure, or "fix-up" budget) ties in directly to your income analysis.
So you have the acquisition costs and the cap ex as your "cost basis" going in.  It's the amount of capital you need to get a return on.
That "return" is called Net Operating Income.  It's simply revenue less expenses before debt service.
Once again, this is where real estate sets itself apart from commoditized investments.
With real estate, the line items of your revenue and expenses often contain things which you can improve with good management and creativity.
So as you analyze and underwrite the deal, make a note of each item over which you have some degree of influence or control.
When you do this, you'll see the potential and probabilities for improving the financial performance, and thereby the value … and you'll develop a solid foundation for a viable business plan for the property.
This is "duh obvious" to seasoned real estate investors.  But for newbies, it's a VERY important distinction.
Real estate isn't a good deal simply because it's real estate.  And real estate isn't dangerous simply because values have risen in the aggregate.
Real estate can't be measured in the aggregate.  Each property is unique.
That's what makes real estate fun and challenging.
But to our way of thinking, what's dangerous is buying a commoditized investment you don't understand, can't control, with no plan … hoping it will do something awesome all by itself.
It might.  But it might not.
In ANY investment, there are ALWAYS stories about people who get stupid rich by dumb luck.
But for every lucky winner, there are a hundred gamblers who get crushed trying to get lucky … with no plan.
Be smart.  Do your homework.  Make executable plans. And when you see a deal that makes sense … just do it.  And don't let bubble talk scare you.
There might be bubbles forming all around you, but you don't have to buy one.
Until next time … good investing!
---
More From The Real Estate Guys™…
The Real Estate Guys™ radio show and podcast provides real estate investing news, education, training, and resources to help real estate investors succeed.
Buying a property is one thing. Operating it is another.
Many investors buy property but fail to think about where their money will really be coming from … the tenants.
If you can't take care of your property or your tenants, your income stream will be in big trouble. That's where a property manager comes in.
In this episode, we invite a special guest to discuss the finer points of developing your property management philosophy.
He'll offer tips on how to find a stellar property manager, what to expect from your property management company, how to manage a team, and MORE.
You'll hear from:
Your philosophical host, 

Robert Helms

His phil-o-what? co-host, 

Russell Gray
Property management professional, Ken McElroy
---
Listen
---
Subscribe
Broadcasting since 1997 with over 300 episodes on iTunes!
---
Review
When you give us a positive review on iTunes you help us continue to bring you high caliber guests and attract new listeners. It's easy and takes just a minute! (Don't know how? Follow these instructions).
Thanks!
---
Why do real estate investors need a property manager?
We want to make it really clear … property managers are the unsung heroes of the real estate business.
As a real estate investor, your money is coming from your tenants.
Property managers interact directly with tenants. A good property manager will maximize the return on your investment by finding … and retaining … paying tenants.
If you're a new investor, you may be fulfilling the role of property manager yourself. As your investments increase, however, you'll soon find it necessary to outsource property management tasks to someone else.
Every real estate investor is running a business. If you want to grow your business, you need to make sure that every vital function is scalable as you move up the ladder and acquire new investments.
Overall, scalability means two things:
Making sure that every aspect of the business you handle personally is either scalable (you can handle more of it as you get more properties) or can be delegated

Making sure the people you rely on are also scalable
Make sure the system you set up has redundant life support systems. In other words, if one part of the system fails, you have a back-up plan to ensure everything is running smoothly and your cash flow won't be interrupted.
And make sure your property manager has a back-up plan too and won't be overwhelmed when you add to their workload.
Your property manager is essential to your process.
We'd caution you to consult with property managers BEFORE you even purchase a property … they have their fingers on the current state of the market and know what's happening now.
And make sure you are not only thinking about how your property manager can help YOU, but also how you can help your property manager.
What does a property manager do, exactly?
Property managers are responsible for two essential tasks:
Finding, vetting, and placing tenants

Providing ongoing support for the tenants and property
Different property managers have different philosophies on how to fulfill these tasks.
You can approach working with your property manager in several different ways:
Establish your own policies and require the manager implement them

Pick the right person and let them do their job, using their own established policies

Work with your property manager to establish a routine that's somewhere in between.
Whichever route you choose, you want to keep your main goals in mind … to keep your property manager happy, to keep your tenants happy so they stick around, and to keep your property in good shape … and, just as important, to make sure your cash flow is stable.
Sometimes, the best option can be trusting your manager's experience and letting them decide maintenance and marketing strategy.
Picking a property manager can be tricky, but the VERY LAST criteria you want to use when shopping for a good manager is price.
DON'T pick the cheapest property manager.
If your property manager is poorly paid, they'll be unmotivated to do a good job, and you'll end up losing more than you save.
Don't begrudge your property manager the money they get for doing the easy jobs, like handling long-term tenants.
You want your property manager to be happy … it's a win-win for both of you.
The bottom line is that real estate is a people business, not a property business.
Your managers and tenants aren't widgets. Value them, and they'll value you.
Want to help your property manager without giving them a raise? Consider referring them to other investors in the market for a manager.
Referring a good person or company is a win-win-win for you, your investor friend, AND your property manager.
Pro tips for property management
Ken McElroy started managing properties as a college kid who wanted a free place to stay.
Today, he runs a 250-person property management company that manages properties in Washington, Oregon, and California.
We asked him what he's learned about property management over the years. Here are some key questions and answers:
What are the basics of finding a good property manager?
First, look for experience. Collecting rent is harder than you think.
Second, look for people who can hold down the rules without being too confrontational.
What should investors expect from good property management?
Two things:
The return you budgeted for

No issues
Ideally, Ken says, there should be no reason for you to call your property manager … in other words, your property manager should be responsible and responsive enough to handle issues as they arise and get you your return.
How do you manage a large team?
Ken's company employs 250 people who work at the corporate office or on the ground at the properties.
"The key to everything is communication," Ken told us.
One of his strategies is to have on-site managers hold daily meetings with all staff members, including workers responsible for maintenance, landscaping, and leasing.
Is it better to outsource maintenance and repair services or hire in-house teams?
This comes down to what the residents need.
Retention comes first, says Ken, and to retain tenants, managers want to handle any issues immediately.
A tenant will not want to stick around if you don't handle a broken heater or jammed plumbing as quickly as possible.
Whether in-house vs. outsourced is better ultimately comes down to what strategy will allow your property manager to solve problems immediately.
What's your client retention strategy?
Ken implements a policy of making sure one of his employees reaches out to every resident, every month.
He also hired a relationship manager to contact new tenants about the move-in process right away.
And he has his team reach out to tenants well before their lease is up … six months before, in fact … to check in and get tenants thinking about renewing their lease.
He shoots for a 50 to 60 percent retention rate.
What kind of tenant screening do you do?
Ken runs a criminal background check and a sex offender check. Someone with terrible credit and multiple evictions is obviously not the ideal tenant.
What advice do you have for new investors?
Going into property management as a new investor with no prior knowledge can be a recipe for disaster.
If you really, truly, have the time and can show up, you could successfully be both owner and property manager, says Ken.
But if you're just doing it to save money or don't have time to have your boots on the ground, disaster is a certainty, not a possibility.
The golden rule of property management
We love talking to Ken because he has a "No BS" policy. He has a ton of experience, and he's not afraid to share it.
He's also always looking to learn. For example, he's been incorporating social media into his marketing strategies over the past few years and is always looking to learn how to use new technology.
If you want to read a whole book of tips and tricks, we highly recommend you check out his book, The ABCs of Property Management.
Looking for more property management advice? Check out Terry's Tips for Happy Tenants, a report compiled by business owner Terry Kerr that you can find on our website.
Want to know our golden rule for flawless property management? Treat each tenant like they're gold.
---
More From The Real Estate Guys™…
The Real Estate Guys™ radio show and podcast provides real estate investing news, education, training and resources to help real estate investors succeed.