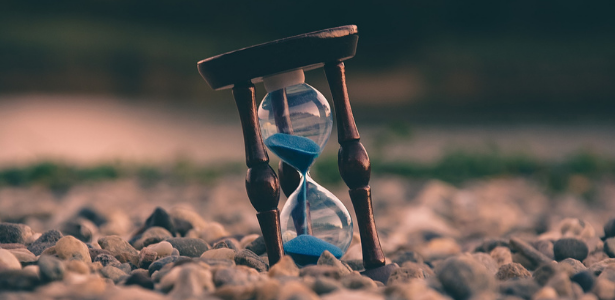 Some people may be asking a very important question these days … "Is it too late to invest in real estate?"
We bring in real estate superhero Ken "Multi-Man" McElroy to discuss this dilemma as we consider whether or not it's too late to invest in real estate.
Ken is a multi-state, multi-decade multifamily real estate investor.  He's seen both booms and busts in his stellar career, so who better to ask …
Is it too late to invest in real estate?  Tune in and find out what Ken McElroy thinks.
In this episode of The Real Estate Guys™ show, hear from:
Your on-time party host,

Robert Helms

His late-to-the-party co-host,

Russell Gray
A legend in his own time real estate investor, Ken McElroy
---
Listen
---
Subscribe
Broadcasting since 1997 with over 300 episodes on iTunes!
---
Review
When you give us a positive review on iTunes you help us continue to bring you high caliber guests and attract new listeners. It's easy and takes just a minute! (Don't know how? Follow these instructions).
Thanks!
---
Is Another Financial Crisis Going to Hurt Real Estate? 
For investors who have only been investing during the past 10 to 12 years … anyone who started post-2008, this is their first potential financial crisis. 
We've been in real estate investing for quite a while now and we've seen a lot … and we hang around with people who have seen a lot. You want to talk to people who know how to recognize the little signs so you can get yourself positioned right. 
People are nervous right now for a lot of good reasons … yet, arguably, one of the reasons to invest in real estate is that it is stable, it's real, it's tangible, it has a proven economic model and long-term durable demand! For those reasons, it can make a ton of sense. 
There was a theory that with higher interest rates, property values go down. But we did a spreadsheet going back 25 years that showed whether interest rates went up or down, real estate prices went up! 
So, interest rates are one thing … but they are not the sole driver. Interest rates have hit an all-time low 11 times in 2020. Whether or not that's a good thing for an individual depends on many different factors and what the goal is. 
Here's the thing … what a piece of property is worth on the open market only matters if you're buying or selling it, or possibly when you refinance it. The rest of the time, it does not matter.
We're so excited to have our guest today, Ken McElroy. He's the Rich Dad advisor for real estate … the author of several best-selling books … and we're going to pick his brain on where the market is and where it's going, and he's got a great resource to share with you. 
Surviving the COVID Crisis
We're excited to have our friend Ken McElroy with us today … His new book, The ABCs of Buying Rental Property, is out, and during the beginning of the COVID crisis, he made about 3 to 4 dozen great videos on YouTube. 
Ken is a great teacher who shares the lessons he has learned that have helped him be successful. 
We asked Ken to share with us some of the things that he's experiencing with his portfolio since COVID and the direction that he sees real estate markets headed. 
He said in the first couple of months he had so much to deal with … employees and residents testing positive for COVID … his maintenance crew having to drastically change how they do things …plus dealing with shutting down his office but also still collecting rent and showing units. 
"It really stress-tested our whole organization in a good way," Ken says. 
First, he eliminated capital projects and all renovation projects, and that saved multi-millions of dollars in the short term. Plus he eliminated all marketing immediately, and that saved 4 million dollars.
Unemployment
What about unemployment seeming to go down in the third quarter? 
Ken says, "What I realized and learned is that there are six levels of unemployment. What's reported is U3, that's the official unemployment rate … which is 7.5% … about 2.6 million people. But the real number, U6, includes everyone, and that's 20.4 million people." 
He says he can't wait to see what's going to happen next, and he's concerned about the numbers … because a lot of the big recovery that we've seen has just been people going back to the job that they were already in before, not necessarily getting new jobs. 
While a lot of businesses are still hanging on, he says they may be burning through savings right now to save their business … but it could be a pretty rough 18 to 24 months. 
With all that's going on, we asked Ken what his real estate investment strategy is for the next couple of years. 
Interestingly, he says there's still a rental shortage. But buyers still have to be careful with where they choose to invest because things can still go wrong. 
Ken says, "There's still a lot of opportunity and we have massive plans for growth primarily through new construction … so that's been our strategy as of late."
The ABCs of Buying Rental Property
Ken has been planning his new book for a long time, long before COVID showed up. He had a lot of people asking about how to get started in multi-family units. 
So he went back and dug into the things he was doing when he got started, plus he talked to a lot of folks who are actually doing it right now.
Ken says, "What would a guy that owns a billion dollars worth of real estate do if he was to start now? And so I've tried to bring some of those lessons back and put that in the book. So the book really is a starter book for people that don't even have a rental unit."
In fact, Ken says that a friend who was helping him write the book ended up doing the very things they were writing about … and went from being retired to being an active landlord with lots of cash flow. 
Opportunities in the Future 
What does the future hold? None of us really know for sure… 
Ken says whether the market is going up or going down, the answer is yes … it can always be someone's time to get into real estate. 
"Real estate is super cool," Ken says. "There's so many really, really neat things about it, and if you just study it enough, whether it's billboards or cell phone towers or self-storage or industrial or office or a warehouse—it doesn't matter—there are massive opportunities everywhere at all times."
To hear all the great ideas Ken has to share, be sure to listen to the whole podcast! 
---
More From The Real Estate Guys™…
The Real Estate Guys™ radio show and podcast provides real estate investing news, education, training, and resources to help real estate investors succeed.
---
Love the show?  Tell the world!  When you promote the show, you help us attract more great guests for 

your

 listening pleasure!