In case you haven't noticed, there's a LOT going on in the world as we sail into a brand new investing decade …
In addition to wars and rumors of wars, a growing number of notable people are publicly expressing concerns …
… not just about the economy and financial markets, but the system itself.
Perhaps the most notable is Ray Dalio of Bridgewater Associates, the largest hedge fund in the world.
In a recent article, Dalio warns …
"The World has Gone Mad and the System is Broken"
Dalio's essential thesis is the system of free money has created a series of negative trends that will eventually converge into a fundamental and epic re-set.
"This set of circumstances is unsustainable and certainly can no longer be pushed as it has been pushed since 2008. That is why I believe that the world is approaching a big paradigm shift."
Of course, just because he's successful doesn't mean he's right. But Dalio is certainly well-qualified to have an opinion worth paying attention to.
But as we've learned from studying smart people, understanding what they're saying takes some time and effort.
We think it's worth it. Because any "big paradigm shift" involving the financial system affects EVERYONE … including lowly Main Street real estate investors.
If you're new to this discussion, consider making a modest investment of time and money to watch our Future of Money and Wealth presentation, "The Dollar Under Attack". It's helped a lot of real estate investors see a bigger picture.
It's important to understand the difference between the "economy" (activity) and the "system" (the structure supporting the activity … including currency, banks, credit, and bond markets).
Remember, the economy was humming along leading into 2008 … booming, in fact. But the system was faulty under the hood, and ultimately broke down.
Just like a car, the economy can go faster or slower … but only while it's mechanically sound.
If the vehicle's systems fail, then the car is incapable of speed … and may not even run at all.
Then, when the car breaks down, your skill as a driver is meaningless, except perhaps for avoiding catastrophe when it happens.
In all cases, you end up on the side of the road going nowhere.
The same is true with the financial system and your skill as an investor. If the financial system fails, it can sideline a lot of people … including you.
Of course, the financial system, like a car, has gauges … indicators of performance, health, or impending failure.
But not all gauges are easily seen. And reading them requires education.
That's why we hang out with smart people like Chris Martenson, Peter Schiff, Brien Lundin. G. Edward Griffin, and Robert Kiyosaki.
Even better, each of these guys are connected to lots of other smart people like Danielle DiMartino Booth, Mike Maloney, Grant Williams … and many more.
You may not yet be familiar with some of these names. Except for Kiyosaki, none of them are serious real estate investors … and that's GOOD.
As we learned (the hard way) in 2008, when you live in an echo chamber of people who all hope … even need … the economy and financial system to be functional …
… there's a tendency to ignore or discount even the most obvious problems.
As Upton Sinclair said …
"It is difficult to get a man to understand something when his salary depends on his not understanding it."
There were warning signs leading up to 2008. Peter Schiff and Robert Kiyosaki both saw them and publicly warned people. Very few listened.
Unsurprisingly, both Schiff and Kiyosaki stopped getting invited on to mainstream financial shows. Wall Street's not likely to advertise on programs outing a failing system.
And people making millions in the mortgage business weren't interested in hearing how the mortgage markets were about to implode. Ditto for real estate, stocks, and bonds.
However, smart investors are wise to look beyond their own normalcy bias and the filtered news which is produced by people whose livelihood depends on a rosy narrative.
Risks are ever-present … and the worst are those you don't see coming.
But before you go full fetal freak out, we're NOT saying the end of the world is nigh. After all …
"A bend in the road isn't the end of the road … unless you fail to make the turn."
Helen Keller
But if Dalio and others are correct, then there's more than a reasonable probability of substantial changes to the financial environment we're all operating in … then it's worth preparing for.
After all, it's better to be prepared and not have a crisis, then have a crisis and not be prepared.
Remember … ignoring risk isn't optimism, it's foolishness.
Legendary real estate investor Sam Zell says one of his greatest assets is the ability to see risk and move forward. You can't navigate a hazard you don't see.
So what are some things our smart friends are watching heading into 2020?
Gold, oil, debt, the Fed's balance sheet, bonds, and interest rates.
These are like the dashboard gauges for the health of the financial system.
Right now, at least three are blinking red … gold, debt and the Fed's balance sheet.
It's also important to note that those three are also leading indicators for bonds and interest rates.
That's because if the world loses faith in the dollar, they won't buy U.S. debt, which is growing at a staggering rate.
In spite of all their bickering, Congress and the White House manage to agree to big time spending.
And if the world loses its appetite for U.S. debt, then either interest rates rise (something which directly affects nearly all real estate investors) …
… or the Fed needs to buy up the new debt with freshly printed money. This is called "monetizing the debt" … and would show up on the Fed's balance sheet.
Some say this "monetization" could lead to hyper-inflation. Others think it means the U.S. could go into decades-long stagnation like Japan.
Maybe.
The difference is Japan doesn't issue the world's reserve currency and enjoys a friendly relationship with the country that does (the United States).
So we'd say the United States situation isn't exactly the same as Japan. But what do we know? We're just two dudes with microphones.
Maybe there are clues in the news …
The world's super-rich are hoarding physical gold
Yahoo Finance, 12/10/19
Hmmmm … it seems the "fear" trade … those looking to park wealth someplace "safe" are choosing gold … in addition to, or instead of U.S. Treasuries.
If instead of Treasuries, you'd expect interest rates to rise as bond prices fall due to less bidding.
But while there's currently only a little upward pressure on rates, it's not much … so someone must be buying them. Chris Martenson says it's the Fed.
In other words, the Fed might be starting to monetize the debt.
So it's notable the "super-rich" are following the lead of the world's central banks in acquiring gold. No surprise, as of this writing, that gold is trading at a 7-year high.
In other words, if Chris Martenson is right, everyone (except the Fed) would rather own gold than U.S. debt denominated in U.S. dollars.
But we know Uncle Sam can't default. The US can print an unlimited number of dollars. So no one is avoiding Treasuries because they don't think they'll get paid back.
The concern must be the value of what they'll get paid back with … the dollar.
Think about your paradigm of wealth. Do you denominate wealth in U.S. dollars? Are you ready for a "big paradigm shift"?
Buckle up.
The new decade should be an exciting ride … scary and dangerous for those not strapped in with the right education, information, portfolio structure, and tribe.
Education, preparation, and tribe have never been more important. If you're not seriously investing in those things, perhaps now is the time to start.
Meanwhile, we're bullish on Main Street.
We think real people who do real work and own real assets will fare much better than those counting on paper promises from Wall Street, bankers, politicians, and pensions.
If you're a fan of real estate and other real assets, you're already on the right track. Now it's time to take it to the next level.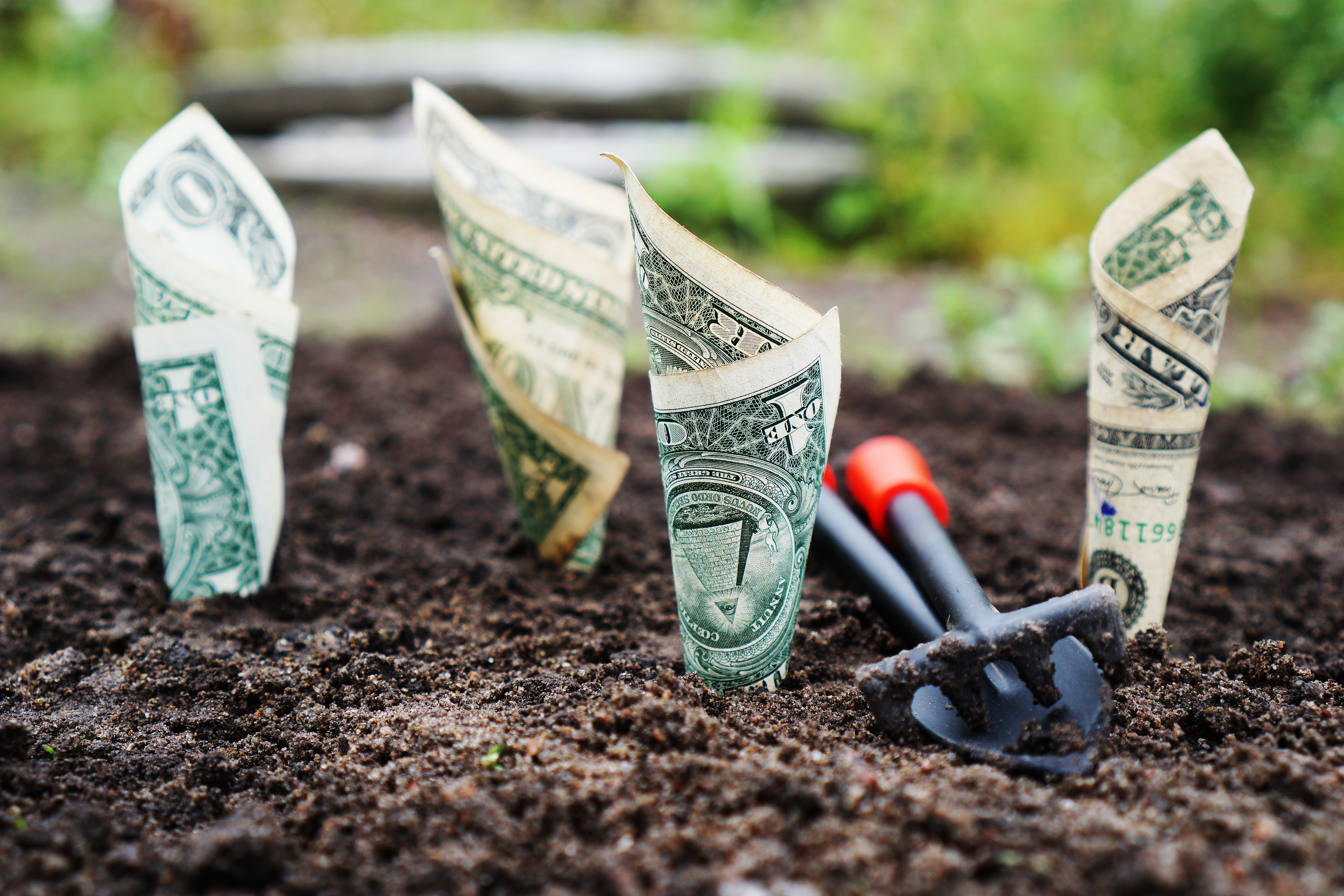 We're sitting down at the Rich Dad radio studio with our long-time friend and the Rich Dad himself … Robert Kiyosaki!
As the world's best-selling personal finance author … Robert is sharing his thoughts on the important differences between public and private investments. 
Robert calls these differences "the three kinds of money." 
We'll also revisit the enduring message of Robert's record-setting book, "Rich Dad, Poor Dad," … and talk about the dangers and opportunities facing investors today. 
In this episode of The Real Estate Guys™ show, hear from:
Your idea-rich host,

Robert Helms

His humor-rich co-host,

Russell Gray

"Rich Dad, Poor Dad" best-selling author,

Robert Kiyosaki
---
Listen
---
Subscribe
Broadcasting since 1997 with over 300 episodes on iTunes!
---
Review
When you give us a positive review on iTunes you help us continue to bring you high caliber guests and attract new listeners. It's easy and takes just a minute! (Don't know how? Follow these instructions).
Thanks!
---
Public investment vs. private investment
This week we're going to talk about the difference between public and private investments … and who better to share ideas than Robert Kiyosaki. 
Robert has been on our show more than any other guest … and for good reason! He is the best-selling personal finance author in the world. 
We're at an interesting point in the real estate business … but also in the economy. 
One of the themes that we've been talking about is the idea of private versus public and investing your money in a place that you understand … and that you're educated about. 
Robert says the first step to understanding public versus private is to understand the shadow banking system. 
"The shadow banking system is what brought down the subprime market. It wasn't real estate that brought down the market," Robert says. 
What the shadow banking system did was inject the veins of the world economy with the most toxic asset classes. Robert says that the way they get you is via public stock market. 
But the beauty of being a real estate guy, Robert says, is that you are actually an untraceable part of the shadow market … but you can also function as a private entity. 
"I realized that the reason I make so much more money is I'm private. I'm not in the stock market," Robert says. 
If you buy a house and it's a rental house, that's not a public transaction … it's a private transaction. 
With all the uncontrollable factors of the public sector … shenanigans, as Robert likes to say … becoming a private investor is a great option. But it's not without risk, and it's not without trouble. 
The pros of being public is that you can get in and out quickly. It's easy to change your course. It's not the same if you have bought an entire apartment complex. 
If you are going to be private … your number one priority is your financial education. 
Cash flow and education
The biggest place where people get stuck is that they don't understand the fundamental premise of what wealth is. 
It's cash flow. 
When you start betting on the asset price … whether it's the price of the house or the price of the stock or with negative interest rates … you're not investing for cash flow yield. 
Instead, you're investing hoping that somebody will come along and pay more for that same bond than you paid for it. It's all gambling … and they want you in their casinos. 
If you invest in things that are real and are producing fundamental profits … you have staying power. You have resilient wealth. 
Part of being a real estate investor is getting in touch with your inner investor. We call it a personal investment philosophy … figuring out what you want real estate to do for you. 
And then you get educated. 
You could look at the fact that real estate isn't liquid as a negative … but it's also a positive. 
Since the market moves slowly, you don't have to jump on a deal this minute or it's gone. 
Instead, you get educated. You study markets. You study properties. You study how the rent works … and then you can grow wealthy over time. It doesn't have to be an overnight success. 
Three types of money
Robert says that he believes there are three types of money today. 
The first is God's money … gold and silver. It will be here long after we are gone. 
Then, there's government money … flat currency … fake money. The only reason fake money exists is for paying taxes. 
The third type of money is people's money … things like Bitcoin and other cyber money. 
Keeping these three types of money in mind can help you develop your investment philosophy as you move forward. 
Robert often says that only lazy people invest their own money … which is why we are big fans of syndication. 
Syndication is a great way to get private. You can invest or create investments that aren't public investments. 
Whatever you do … whatever your personal investment philosophy … get educated, get private, and get out and make some equity happen. 
Hear more from Robert Kyosaki by listening in to our full episode!
More From The Real Estate Guys™…
The Real Estate Guys™ radio show and podcast provides real estate investing news, education, training, and resources to help real estate investors succeed.
---
Love the show?  Tell the world!  When you promote the show, you help us attract more great guests for 

your

 listening pleasure!
We sit down face to face at the Rich Dad radio studio with our long-time friend and the world's best-selling personal finance author Robert Kiyosaki.
Kiyosaki shares his thoughts on the important differences between public and private investments, what he calls the 3 kinds of money, and revisits the enduring message of his record-setting book Rich Dad Poor Dad.
Tune in and discover what the most influential financial author in history has to say about the dangers and opportunities facing investors today.
---
More From The Real Estate Guys™…
The Real Estate Guys™ radio show and podcast provides real estate investing news, education, training, and resources to help real estate investors succeed.
---
Love the show?  Tell the world!  When you promote the show, you help us attract more great guests for 

your

 listening pleasure!
Late filers in the U.S. just got finished assessing last year's tax damages.  For some, it was a pre-Halloween shocker.
Fortunately, there's still some time left in the current year to make some smart moves and take advantage of some of the most generous tax breaks available to investors …
First, consider setting up a Qualified Retirement Plan.  Even if you don't fund it until next year, you'll need it in place by end of year or you lose the option.
Be aware that not all retirement plans are created equal.  In fact, there's one specific plan that can 10x your tax savings! 
Of course, there's a lot to consider when deciding how a QRP makes sense for you. 
That's why we asked tax strategist CPA Tom Wheelwright and QRP expert Damion Lupo to get on a video conference with us to talk through the pros and cons. 
One thing we'll talk about FOR SURE … is how to avoid the most dangerous and expensive mistake many real estate investors make with their retirement accounts. 
That ALONE makes it worth the time.  Plus, it's free. It's informative. And nothing's for sale.  
So click here now to register for The Tax Truth About Real Estate Investing with Retirement Accounts featuring Tom Wheelwright and Damion Lupo. 
But wait, there's more!  And that's not hype …
Another great opportunity for a HUGE current-year tax break comes from investing in oil and gas.
We know.  Energy isn't REALLY real estate … but it comes out of the ground, provides BIG tax breaks and passive income.  So it has a lot to offer real estate investors. 
Robert Kiyosaki first exposed us to the idea of using oil and gas for tax breaks.   
Since then, we've invited long-time oilman Bob Burr to join us aboard the Investor Summit at Sea™ to teach us about oil and gas investing. 
Bob's always a BIG hit.  We learn a lot. And we're happy to say, Bob will be back for our next Summit.
But you don't need to wait to have Bob explain oil investing.  You can click here now to listen to our recent interview with Bob Burr. 
Of course, today's topic is taxes … and while most real estate investors understand depreciation when it comes to buildings, most don't understand it when it comes to energy.
So we asked Bob and his team put together a short video to help you understand the terrific tax benefits of energy sector investing.  Click here now to request free access.
Last but not least on our list of year-end tax saving opportunities is … buy an investment property!
After all, investment real estate offers some of the best tax breaks available. 
As CPA Tom Wheelwright explains in this fantastic Investor Summit at Sea™ presentation … the current tax law's bonus depreciation provides HUGE tax benefits. 
Of course, you should never let the tax-tail wag the investment-dog.  Do your homework and be sure to pick a strong market and a great team.  
But accelerated depreciation schedules can make even a late addition to your property portfolio a big-time contributor to your tax-saving strategy.
So there you go … some great ideas about how YOU might save BIG on your 2019 tax bill.  Sure, it takes some effort, but the return on time could be HUGE!
Keep in mind … we're The Real Estate Guys™ and NOT the Tax Guys.  So be sure to work with your own qualified tax advisor to figure out what makes sense for you.
And if you need help finding a brilliant CPA who's well-versed in how to get maximum tax benefits out of your investments click here to connect with Tom Wheelwright. 
Happy Tax Planning! 
In a complex financial eco-system, there are MANY components, dependencies, and inter-dependencies …
… any of which can be the catalyst for a seismic economic earthquake.
The flip side and basis of real estate's stability is real estate's relative lack of liquidity as compared to publicly traded securities.
After all, you can't hit a buy or sell button and execute a real estate transaction in seconds like you can with stocks, bonds, currencies and options.
Real estate moves slowly.
That's why real estate prices and rents don't bounce around on a daily basis after a Presidential tweet, an executive faux pas, a jobs report, or even a Federal Reserve interest rate pronouncement.
It's also why so many Mom and Pop investors come home to real estate when the Wall Street roller coaster ride becomes a little too nauseating.
But because most minor economic waves tend to break harmlessly against the breakwater of real estate's stability…
… real estate investors can get bored of watching the horizon for the occasional financial tsunami.
And boredom's not the only problem.
There's also the issue of overwhelm. In today's complex world, there's not only a lot more to watch, there's a lot more chatter.
While lots of information is generally good, some stories get lost in the noise. And entering an election year, there's a LOT of noise out there.
But it's a mistake to tune out and assume all is well. Or to put blind faith in the "smart" people whose hands are on the controls.
Sometimes, those in control are the very people creating and downplaying the problems.
Remember, it was then Fed chair Ben Bernanke who assured the world in 2007 that the sub-prime crisis was contained and didn't pose a threat to the economy.
We all know how that ended.
Current Fed Chair Jerome Powell recently assured the world that the U.S. economic expansion is sustainable.
Perhaps.
But there's a long list of alarm bells going off … in bond markets, in oil, in trade, the dollar, geo-politics, and the resumption of easy money (just don't call it QE).
Okay. Take a breath. Yes, Halloween is coming up, but we're not trying to scare you … much.
It's unwise to unplug a blaring smoke alarm because it's interrupting your sleep.
If you're trapped in the wrong slow-moving real estate and you wake up late to a developing problem …
… you may not be able to rearrange your portfolio fast enough to avoid losses and capture opportunities.
Remember … a bend in the road isn't the end of the road unless you fail to make the turn … and problems and opportunities exist concurrently in any transition.
Events are often only as good or bad as your personal awareness and preparation make them.
So back to our threat assessment …
You're going to be hearing more about problems with pensions.
But before you check out because you think pensions don't have anything to do with you … think again.
You may not have a pension. But lots of people do.
More importantly, pensions control a HUGE chunk of assets in the economy, including stocks, bonds, and real estate.
While there may be many reasons for any particular pension fund's failure, there are a couple of undeniable macro-factors common to all …
… artificially low-interest rates and an aging population.
This one-two punch has many pension plans on the ropes.
Recently, General Electric (GE), an iconic company once revered for its great management, announced it's freezing workers' pensions.
GE is FAR from alone.
Both public and private pension programs, not to mention Social Security, have been on a slow motion collision course with insolvency for many years.
There are many potential ramifications for real estate investors. Some good. Some not so much.
Starting with the not so good …
Loss of purchasing power creates a ripple effect in any economy … affecting which states, cities, neighborhood, product types, and price points people can afford for housing.
Jobs and wages are important. But neither have a direct impact on retired people living on fixed income.
When costs tenants can't control rise for essential items such as energy, healthcare, food … they're forced to cut back on big things they can control, like rent.
Think about that when you jump on the senior housing bandwagon. Not all senior housing communities or investments are created equal.
Also, for investors with properties in retirement markets … even if YOUR tenants aren't depending on pensions and social security directly …
… those retirement checks still provide the economic fuel for the local economy.
After all, your tenants might work at the restaurant, gas station, grocery store, dry-cleaner, auto shop, or landscaping service providing services to retirees.
When retirees cut back, it affects those tertiary businesses and their employees (your tenants). Pay attention to these dependencies.
Bigger picture, failing pension plans mean potential bailouts.
While the Federal government can (for now) still print unlimited amounts of dollars, local municipalities cannot.
So failing local government pensions create a huge temptation for local officials to increase property taxes and the costs of municipal services.
Landlords are easy targets for pandering politicians in cash-strapped towns.
And while you might not pay directly for all municipal services, it doesn't matter. If the tenant's costs go up, it puts downward pressure on their ability to pay you rent.
It's a complex eco-system and we're all inter-connected.
Bailouts also could mean big federal tax increases, or perhaps even worse … loss of faith in the dollar, rising interest rates (pressure on both you and the tenants), and a general decline in the economy, jobs, and wages.
Robert Kiyosaki tells us failing pensions are one of his biggest concerns right now.
There's more to watch out for, but before you go into a full-fetal coma, let's end on a high note …
The flip-side of any crisis is opportunity.
When asset prices collapse, those who are liquid, educated, well-connected, and emotionally prepared can acquire quality assets at bargain prices.
So note to self: Now is the time to get liquid, educated, well-connected, and emotionally prepared.
Sadly, many retirees will sell homes to raise cash, then enter the ranks of renters. So just like 2008, demand for rentals in the right areas could actually increase.
Therefore, it's important to really understand your markets, their drivers and demographics, and to be mindful of the product types and price points favored by an increasingly large retirement population.
For example, multi-story homes can be less desirable to seniors. Warm weather is a plus … who wants to shovel snow in their 70s?
Great local medical services are also really important to seniors.
And if retirees have moved away from friends and family in search of affordability, great transportation infrastructure is another valuable market "amenity".
And of course, areas with an overall lower tax burden help those fixed incomes stretch further.
It's not rocket science, but you do have to think.
That's why we attend conferences and listen to smart people talk about all these things from different perspectives.
It's also why we host the Investor Summit at Sea™ each year, where we get together with big-picture thinkers together and street-level niche experts to find ways to think big but invest small and smart.
Whether you join us at these events or find your own tribe, we encourage you to take your nose off the grindstone a few times a year and confer with the smartest investors you can find.
Because even though you can't possibly watch it all and see every threat or opportunity forming, your tribe can. And you can all learn faster together.
Until next time … good investing!
More From The Real Estate Guys™…
The Real Estate Guys™ radio show and podcast provides real estate investing news, education, training, and resources to help real estate investors succeed.
---
Love the show?  Tell the world!  When you promote the show, you help us attract more great guests for 

your

 listening pleasure!
Last week the Fed pumped over $200 billion of freshly printed cash into the repo market.
Since then, the Fed's upped the ante to $400 billion … and counting.
For those young or asleep during the 2008 financial crisis …
… back then, the Fed provided an infusion of $85 billion per month to keep the wheels on the financial system bus.
Today, they're pumping in nearly that much PER DAY.
That's MIND-BOGGLING.
They're trying to keep interest rates DOWN to their target. Of course, interest rates matter to real estate investors. We typically like them low.
But this isn't about real estate. It's more about banks who hold debt (both mortgages and bonds) on their balance sheets.
As we explained last time, when interest rates rise, bond values fall …
… and a leveraged financial system with bonds as collateral is EXTREMELY vulnerable to collapse if values drop and margin calls trigger panic selling.
The Fed seems willing to print as many dollars as necessary to stop it.
And that brings us to an important question …
If the Fed can simply conjure $400 billion out of thin air in just a week … is it really money?
This matters to everyone working and investing to make or save money.
For help, we draw on lessons learned from our good friend and multi-time Investor Summit at Sea™ faculty member, G. Edward Griffin.
Ed's best known as the author of The Creature from Jekyll Island. If you haven't read it yet, you probably should. It's a controversial, but important exposé on the Fed.
In his presentation in Future of Money and Wealth, Ed does a masterful job explaining what money is … and isn't.
In short, money is a store of energy.
Think about it …
When you work … or hire or rent to people who do … the energy expended produces value in the form of a product or service someone is willing to trade for.
When you trade product for product, it's called barter. But it's hard to wander around town with your cow in tow looking to trade for a pair of shoes.
So money acts as both a store of value and a medium of exchange.
The value of the energy expended to create the product is now denominated in money which the worker, business owner, or investor can trade for the fruits of other people's labor.
This exchange of value is economic activity.
Money in motion is called currency. It's a medium of transporting energy. Just like electricity.
When each person in the circuit receives money, they expect it has retained its (purchasing) power or value.
When it doesn't, people stop trusting it, and the circuit breaks. Like any power outage, everything stops.
So … economic activity is based on the expenditure and flow of energy.
This is MUCH more so in the modern age … where machines are essential to the production and distribution of both goods and information.
Energy is a BIG deal.
This is something our very smart friend, Chris Martenson of Peak Prosperity, is continually reminding us of.
Here's where all this comes together for real estate investing …
New dollars conjured out of thin air can dilute the value of all previously existing dollars.
It's like having 100% real fruit juice flowing through a drink dispenser.
If someone pours in a bunch of water that didn't go through the energy consuming biological process of becoming real fruit juice in a plant…
… the water is just a calorie free (i.e., no value) fluid which DILUTES the real fruit juice in the dispenser.
Monetary dilution is called inflation.
Legendary economist John Maynard Keynes describes it this way …
"By a continuing process of inflation, government can confiscate, secretly and unobserved, an important part of the wealth of their citizens."
Inflation waters down real wealth.
Fortunately, real estate is arguably the BEST vehicle for Main Street investors to both hedge and profit from inflation.
That's because leverage (the mortgage) let's you magnify inflation's effect so your cash-on-cash ROI and equity growth can outpace inflation.
Plus, with the right real estate leverage, there's no margin call. Meanwhile, the rental income services the debt.
Even better, the income is relatively stable … rooted in the tenant's wages and lease terms. Those aren't day-traded, so they don't fluctuate like paper asset prices.
Effectively, you harness the energy of the tenant's labor to create resilient wealth for yourself. And you're doing it in a fair exchange of value.
Of course, the rental income is only as viable as the tenant's income.
This brings us back to energy …
Robert Kiyosaki and Ken McElroy taught us the value of investing in energy … and markets where energy is a major industry.
First, energy jobs are linked to where the energy is. You might move a factory to China, but not an oil field. This means local employment for your tenants.
Your tenants might not work directly in the energy business, but rather for those secondary and tertiary industries which support it. But the money comes from the production of energy.
Further, energy consumers are all over the world, making the flow of money into the local job market much more stable than less diverse regional businesses.
It's the same reason we like agriculture.
While machines consume oil, people consume food. Both are sources of essential energy used to create products and provide services.
So when it comes to real estate, energy, and food … the basis of the investment is something real and essential with a permanent demand.
Though less sexy and speculative, we're guessing the need for energy and food is more enduring than interactive exercise cycling.
Real estate, energy and agricultural products, are all real … no matter what currency you denominate them in.
And the closer you get to real value, the more resilient your wealth is if paper fails.
Right now, paper is showing signs of weakness. But like a dying star, sometimes there's a bright burst just before implosion.
Remember, Venezuela's stock market sky-rocketed just before the Bolivar collapsed.
Those who had real assets prospered. Those who didn't … didn't.
Are we saying stocks and the dollar are about to implode? Not at all. But they could. Perhaps slowly at first, and then suddenly.
If they do and you're not prepared … it's bad. It you're prepared and they don't … not so sad. If they do and you're prepared … it could be GREAT.
Real assets, such as well-structured and located income property …
… or commodities like oil, gold, and agricultural products (and the real estate which produces them) …
… are all likely to fare better in an economic shock than paper derivatives whose primary function is as trading chip in the Wall Street casinos.
So consider what money is and isn't … the role of energy in economic activity … and how you can build a resilient portfolio based on a foundation of real assets.
"The time to repair the roof is when the sun is shining."
John F. Kennedy
Until next time … good investing!
More From The Real Estate Guys™…
The Real Estate Guys™ radio show and podcast provides real estate investing news, education, training, and resources to help real estate investors succeed.
---
Love the show?  Tell the world!  When you promote the show, you help us attract more great guests for 

your

 listening pleasure!
Mass consumers of financial news and commentary get fed a steady diet of hope, hype, doom, and gloom.
That's because fear and greed are the two primary investor emotions.
So anyone selling anything to investors, from media to money management, are working overtime to stoke one or both of those primary emotions.
And if you're an A-student investor, you're diligently looking for insight and wisdom to build and protect wealth. As you SHOULD be.
But sometimes your diligence can make you overly vulnerable to sensationalism.
The problem isn't that reporters and pundits are pointing out problems. That's their job.
And of course, information and perspectives are necessary inputs for making good decisions. We need them.
And it's also not terrible that enterprising people develop products, services, and strategies to solve problems … and they're eager to offer them to you.
We all need solutions.
The REAL challenge is avoiding becoming paralyzed by skepticism, cynicism, or information overload.
"Even if you're on the right track, you'll still get run over if you just sit there."
– Will Rogers
Today, as financial conditions become more extreme and polarized, the noise levels are picking up. It's easy to just sit down and wait for clarity.
But even normal "safe zones" for triggered investors … like cash in the bank … are suspect. The world isn't working like it once did.
There's a good reason an iconic multi-billionaire investor like Ray Dalio is turning to alternative vehicles for wealth preservation in today's world.
Some might look at any of a number of significant factors as evidence that unsustainable problems mean we're at the end of the road.
And from their vantage point, they're 100% correct.
But in a 360 degree view, one vantage point leaves 359 others to consider.
Perhaps Helen Keller (who's primarily famous for being deaf, dumb, and blind … though she wasn't a pinball wizard) said it best …
"A bend in the road is not the end of the road …
unless you fail to make the turn."
It's a great quote which implies the value of both perspective and adaptability as key components of resilience.
Think about it …
If you put blinders on and see a path or a problem only through one perspective, when things change and the path curves, you can't see the bend … just the end.
Both the end and the bend are true … depending on your perspective.
There are people who developed a paradigm of financial management in the era of sound money … when currency and money were one and the same.
Back then, paper dollars weren't money. They were just claims on money … like a check or an IOU. You could redeem them for real money … silver or gold.
We address this in our Future of Money and Wealth video series.
In the era of sound money, savings was valuable and debt was dangerous. So people saved money and avoided debt.
But then the road curved …
The financial system changed. The value of the dollar became unstable with a long-term downward trend.
Inflation was no longer feared … but overtly and aggressively pursued and promoted as something good and necessary.
Debt became and remains both a hedge against inflation and a powerful tool for creating equity. Pro real estate investors make liberal use of it.
Interest paid on savings fell. So savers became losers, as our friend Robert Kiyosaki often points out.
Growing levels of private, public, and global debt was not just encouraged, but NECESSARY to prevent the implosion of the financial system.
And so, the era of perpetual exponential debt and deficits was born. That's the world we've been operating in for nearly 50 years.
Today, it seems the road is about to curve again. Some call it the end of the road. We're not so sure.
But we agree the odds of a quantum shift happening in the near future are high.
When the 2008 crisis kicked off with a mortgage industry meltdown, we were in the thick of it.
Not only did we operate a mortgage business, but we were launching an online television network for mortgage professionals.
The project was backed by a venture capitalist with no experience in the mortgage business.
When Fannie Mae collapsed, he cancelled the TV project, concluding "there's not going to be a mortgage industry."
From his perspective, it was the end of the road.
From our perspective, we believed people would continue to need homes and few would pay cash.
We reasoned that some way, capital would find a way to fund those loans and earn a profit. In fact, we saw big opportunity in private capital.
As for the mortgage pro TV network, we thought our opportunity actually got better … because now an industry in transition would need training, inspiration and news.
The VC saw the end of the road. We saw a bend in the road. We weren't smarter. Just well-advised with a broader perspective.
That's because our mortgage TV faculty included some of the smartest people in the mortgage business … so we had access to more perspectives.
So the big question every investor should ask today is whether they have blinders on …
… or if they've built a big enough network of smart people with diverse perspectives to help them see the bigger picture.
We know we can't hit every note in the symphony.
It takes an orchestra full of talented people all playing their perspectives boldly to help us all hear the complexity of the composition.
That's why free speech and passionate debate are the foundation of a functional society, boardroom, and family.
Ironically, in this internet enabled world, it's easier than ever before to burrow into an echo-chamber of like-minded thinkers. It's affirming and fun.
But it's narrow. And when the curve comes (and it will) and no one in your circle sees it until you're off the road in a ditch (or worse) …
…that's when you discover the value of the viewpoints you may have ignored before.
That's why we recommend you start or join an investor master-mind group … engage in book studies together and discuss current events …
… attend conferences like the New Orleans Investment Conference or our Investor Summit at Sea™, where you can hear from a variety of thought-leaders and experienced investors (even in asset classes and niches you're not involved in).
Sure, it's not as easy as sending all your money to a Wall Street enabled "wealth manager" … who have their own blinders on. But it's arguably safer.
Of course, if you're reading this, you're probably not inclined to blindly trust Wall Street anyway. But you also know the majority of people out there do.
And THAT creates a big opportunity for a real estate investor to create a syndication business to offer a new perspective to folks with an over-exposure to Wall Street.
Our point is things are changing … as they always have. And as they do, it creates both chaos and opportunity.
What it does for YOU depends on how you see it … a cliff or a curve … and how well you prepare for it.
We think as the world changes people are going to come home to real assets … and if you're already there, then you'll be ahead of the curve.
Until next time … good investing!
More From The Real Estate Guys™…
The Real Estate Guys™ radio show and podcast provides real estate investing news, education, training, and resources to help real estate investors succeed.
---
Love the show?  Tell the world!  When you promote the show, you help us attract more great guests for 

your

 listening pleasure!
Ten amazing days … over 200 people … studying, sharing, learning, growing, and partying … that's the Investor Summit at Sea!
For 17 years, the Summit at Sea has been the highlight of our year … and we're excited to share a piece of it with YOU.
We've gathered some of real estate's most successful investors, entrepreneurs, niche experts, and thought leaders to share their insights and key takeaways from the 2019 Summit.
Listen in and learn what these pros discovered … and how it could help you make smarter investment decisions.
In this episode of The Real Estate Guys™ show, hear from:
Your sailing host,

Robert Helms

His flailing co-host,

Russell Gray

Author and seasteading expert,

Joe Quirk

Rich Dad, Poor Dad

best-selling author,

Robert Kiyosaki

The Apartment King,

Brad Sumrok

Marketing mastermind,

Kyle Wilson

The Godfather of Real Estate,

Bob Helms
And SO MANY MORE!
---
Listen
---
Subscribe
Broadcasting since 1997 with over 300 episodes on iTunes!
---
Review
When you give us a positive review on iTunes you help us continue to bring you high caliber guests and attract new listeners. It's easy and takes just a minute! (Don't know how? Follow these instructions).
Thanks!
---
This is the Investor Summit at Sea
The annual Investor Summit at Sea is always a highlight of our year.
It's a concentrated amount of time with some of real estate's smartest people … all from different walks of life, different perspectives, and even different countries.
Every year, we learn to ask better questions … clarify our thinking … and do things differently.
Opportunities like the Summit at Sea are rare. In a short time frame, investors become friends, work out problems, and do some business.
We'd love EVERY one of our listeners to join us on the high seas … but we'd need a bigger boat!
So, we've brought together some of our fabulous faculty members to share their insights and key takeaways from the 2019 Summit at Sea.
A first glimpse at seasteading
Joe Quirk was a last minute addition to our faculty this year … and we're so glad he came.
Joe's real estate niche is seasteading … that's right … homesteading the high seas.
It's a novel idea. Joe says that … considering nearly half the world's surface is unclaimed by any existing nation state … the technology is at hand to create startup countries on the ocean.
"It's sort of a Silicon Valley sensibility brought to the problem of governance," Joe says.
Instead of trying to change things from the inside, you create startups and do things better.
The first seastead has been floating off the coast of Thailand since early 2019 … and living there costs less than the average American home.
Joe and his team are ready to scale up … and scale up quickly. But he needs partners with real estate smarts to make it happen.
"We have marine engineers, economists, scientists, and medical experts. We have almost everyone we need, but we don't have people that know how to structure and sell these things," Joe says.
We view seasteading as a fascinating new frontier in real estate … and we'll have more with Joe in the coming weeks.
Look at deals through a new lens
It's Robert Kiyosaki's sixth Summit at Sea … and we couldn't be happier to welcome him back.
"I come to learn as well as to teach," Robert says. "The Summit at Sea is basically immersion learning for real estate."
Our port excursion this year was Grand Cayman. This area has undergone an interesting transition over the last few years.
Typically, people think of Grand Cayman as the place where rich people want to hide their money … but it is so much more!
Robert says he learned that how you look at a deal can really change the opportunities you see.
In the case of Grand Cayman, Robert had always looked at the market from the point of view of an investor … but he learned that sometimes it pays to try looking at a market from a developer's point of view instead.
Through this lens, he could see that Grand Cayman is becoming a target for families. As the economic gap between rich and poor widens on other islands … crime rates are rising.
But Grand Cayman has the lowest crime rate in the Caribbean.
That fact coupled with high standards of living make it attractive to a new housing demographic … not just people looking for a tax shelter.
"There's a deal of a lifetime every minute if you can see it," Robert says.
Expand your team, increase your success
The Apartment King, Brad Sumrok, joins us for his third Summit at Sea.
Brad has made apartments his bread and butter … but that doesn't mean he is done learning and growing.
"I keep expanding my team every time I'm here," Brad says.
There's no better way to grow your team than by spending a week and a half on a ship with 200 other people who specialize in a variety of asset classes.
So much of investment success is leveraging other people's experience.
Last year, Brad says he connected with our good friend CPA Tom Wheelwright … and this year Tom saved Brad seven figures in taxes!
That's a take away Brad took directly to the bank … and by surrounding yourself with smart people, you can do the same.
Master your marketing one step at a time
We've known Kyle Wilson for many years. He is a familiar face on the Summit at Sea … and always has great ideas for how to better market your real estate business.
"So many people are in the real estate business. They're good at real estate. They're good at finding markets and putting together teams, but not always solid in their marketing position," Kyle says.
It's easy to overcomplicate marketing. At the end of the day, marketing is simply connecting the dots for your customers.
Kyle says the key for real estate investors is to act in a strategic way. Don't just throw a bunch of stuff at the wall and hope it sticks.
And remember that so much of real estate investing is built on relationships. Never let what seems like a good tactic get in the way of a good relationship.
Kyle is leaving the Summit with a list of ideas and action items … but cautions investors to take things one step at a time.
"You can't do it all. Pick the one thing that's screaming at you that will make the biggest difference and start there," Kyle says.
A wealth of amazing opportunities
If anyone understands the benefits of an opportunity like the Investor Summit at Sea, it's the Godfather of Real Estate himself … Bob Helms!
We've been hosting these cruise ship conferences for 17 years … and Bob has been with us every time.
With 40 years of real estate experience, Bob has seen amazing changes in the way investors make money and grow their opportunities.
"As I look at the group that is here with us today and the diversity of things they are involved in, I can't help but have a big grin on my face," Bob says. "The opportunities out there are amazing."
Bob says his advice to investors is to educate themselves on different locations and asset classes. Find the niche that is right for you … and start building a winning team!
Get on the advance notice list for next year's Summit at Sea by visiting our website … and listen in to the full episode to hear from even more experts and ideas from our week on the waves.
---
More From The Real Estate Guys™…
The Real Estate Guys™ radio show and podcast provides real estate investing news, education, training, and resources to help real estate investors succeed.
---
Love the show?  Tell the world!  When you promote the show, you help us attract more great guests for 

your

 listening pleasure!
We're just back from yet another EPIC Investor Summit at Sea™.  If you missed it, be sure to get on the advance notice list for 2020.
It's hard to describe how transforming and powerful the Summit experience is.  So we won't.
Instead, today's focus is on the flip side of the Fed's flop on interest rates … in context of the #1 thing Robert Kiyosaki told us he's MOST concerned about.
We recently commented about the Federal Reserve's abrupt reversal on plans to raise rates and tighten the supply of money (actually, credit … but that's a whole other discussion).
The short of it is … there's more air heading into the economic jump house. 
Based on the mostly green lights flashing in Wall Street casinos since then, it looks like the paper traders agree.  Let the good times roll.
Real estate investors care because the flow of money in and out of bonds is what determines interest rates.
When money piles into bonds, it drives interest rates LOWER.
Not surprisingly, as we speak … the 10-year Treasury is yielding about 2.3% … compared to nearly 3.3% less than six months ago.
While a 1% rate change may not seem like much, it's a 43% decrease in interest expense or income (depending on whether you're borrower or lender).
So as a borrower, your interest expense is 43% lower.  Obviously, with record government debt and deficits, Uncle Sam needs to keep rates down.
But as a lender (bond investor) you're also earning 43% less.  And yet, lenders (bond buyers) are lining up to purchase.
That tells us they probably expect rates to fall further and are speculating on the bond price.
But whatever the reason, they're buying, so bonds are up and yields are down.
As you may already know, lower Treasury yields mean lower mortgage rates.  So this headline was quite predictable …
Mortgage Rates are in a Free Fall with No End in Sight – Washington Post, 3/21/19
Falling mortgage rates are bullish for real estate values because the same paycheck or net operating income will control a bigger mortgage.
This purchasing power allows buyers to bid up prices … IF they are confident in their incomes, and IF their incomes aren't being directed towards rising living expenses.
So lower interest rates don't automatically mean a boom in real estate equity.  But they help.  We'll probably have more to say about this in the future.
For now, let's take a look at the other side of falling rates …  the impact on savers and especially pension funds.
Remember, if you're investing for yield, your income just tanked 43% in only six months.  Unusually low interest rates creates problems for fund managers.
During the Summit, Robert Kiyosaki revealed he's VERY concerned about the global pension problem.
Low interest rates are only one part of the problem.  A much bigger part is the demographics and faulty model underneath the pension concept.
The net result is there's a growing disparity between pension assets and liabilities.  And it's not a good one.
Like Social Security, both public and private pensions worldwide are on a collision course with insolvency … led by the two largest economies, the United States and China.
This problem's been brewing for a long time.  But it's a political hot potato and no one has a great answer.  So the can keeps getting kicked.
But we're rapidly approaching the end of the road.  And this is what has Kiyosaki concerned.
Yet few investors are paying attention … probably because it all seems far away and unrelated to their personal portfolio.
However, the pension problem has the potential to affect everyone everywhere.
The reasons are many, but the short of it is the problem is HUGE and affects millions of people.  The pressure for politicians to do SOMETHING is equally huge.
Peter Schiff says the odds of them doing the right thing are very small.
Our big-brained pals say it probably means 2008-like mega money printing and bailouts … except even BIGGER.
So what does all this mean to Main Street real estate investors?
Keep in mind that some of the biggest pension problems are states and local municipalities.  California and Illinois come to mind.
Unlike private corporations, public pensions don't have a federal guarantee.
But even if they did, Uncle Sam's Pension Benefit Guaranty Corporation (PBGC) is in trouble too.
According to this government report, the PGBC will be broke in 2026 …
" … the risk of insolvency rises rapidly … over … 99 percent by 2026." – Page 268
Sure, the Fed can simply print all the money needed to save the PGBC … and Social Security … and more … but at the risk of ruining faith in the dollar.
As we detailed in the Future of Money and Wealth, China's been systematically moving into position to offer the world an alternative to the U.S. dollar.
Will they succeed?  No one knows, but it's yet another story we're paying close attention to.
Meanwhile, unlike Uncle Sam, states and municipalities can't just monetize their debts away with a little help from the Fed.
Of course, we'll bet if the stuff hits the fan, the Fed will "courageously" attempt to paper over it … just like they did with Fannie Mae and Freddie Mac in 2008.
But many observers contend the Fed's recent inability to "normalize" either rates or their balance sheet means they might not have the horsepower.
In other words, it may take MORE than just the full faith and credit of the United States to persuade the world the dollar is still king.
Oil and gold might be more convincing.  Perhaps this explains some of Uncle Sam's recent foreign policy moves?
Of course, that's conjecture FAR above our pay grade.
But until the pension problem becomes a full-blown crisis and federal policy makers attempt to ride in on their white horses …
… cash-strapped states and municipalities are on their own … and likely to do desperate things in their attempts to stay solvent.
Some will adopt policies designed to attract new business and tax revenue.
But we're guessing most will push the burden onto consumers, businesses, and property owners.  That seems to be the way politicians roll.
So when you're picking states and cities to make long-term investments in, pay attention to the fiscal health of the local governments.
And if your tenants are counting on private pension benefits, they may not be aware of 2014 legislation allowing a reduction of those "guaranteed" benefits.
If YOU have any direct interest in private pensions, you should read this page.
You'll discover that plan participants can vote against a reduction. But even if most who vote reject it … if not enough people vote, it can pass anyway.
For retired carpenters in Southwest Ohio, benefits drop on April 1, 2019 … along with their ability to pay you rent.
The bad news is the pension problem is a slow-motion train wreck.  It's rolling over small groups of people a little at a time … but it's building momentum.
The good news is it's slow-motion right now, so  there's time to watch, learn, and react.
But Kiyosaki says it's a big deal that's probably going to get a lot bigger. 
From a real estate investor's perspective, some markets will lose, and others will gain.
Choose carefully.
Until next time … good investing!
More From The Real Estate Guys™…
The Real Estate Guys™ radio show and podcast provides real estate investing news, education, training, and resources to help real estate investors succeed.
---
Love the show?  Tell the world!  When you promote the show, you help us attract more great guests for 

your

 listening pleasure!
Debt is a lot like religion and politics.  People have strong opinions … so it's risky to talk about it in a group setting.
But we're going to do it anyway … because there's more debt in the world than ever before.  And it has big potential ramifications for real estate investors.
Most real estate investors use debt.  Some because they need to … others because they want to.
Consumer finance gurus hate debt.  They say cut up your credit cards, pay down your mortgage, drive an old car, and brown bag your lunch.
On the other hand, Robert Kiyosaki (the greatest-selling personal finance author in history) LOVES debt …
… but he makes an important distinction between "good" debt and "bad" debt.
"Bad" debt is used for non-productive purposes, and payments come from the earnings of the borrower. 
When you borrow more than you can service and eventually pay off, the debt first enslaves you … then bankrupts you.
That's bad.  And it can happen to people, businesses, and countries.
"Good" debt is invested for productive purposes … creating income and capital gains exceeding the interest expense.  Good debt is profitable.
And when the payments come from the investment itself … the loan is essentially free, the return is infinite, and the debt goes from good to GREAT!
The topic of debt popped up when ex-Starbucks CEO Howard Schultz announced he may run for President.
His pet worry?   According to this Time.com article …
''… the fact that the United States is $20 trillion in debt…" 
Actually, it's closer to $22 trillion.  But who's counting? 
It seems Schultz thinks the MAIN problem is Uncle Sam's debt … and presumably he can fix it.
Maybe.  But we've seen dozens of politicians over the decades … both winners and losers … all warn about the national debt.
But no matter what combination of colors end up in control … one thing is SURE.  The debt grows … and grows … and GROWS.
So even if Schultz runs and wins, he'll probably be the same as Donald Trump, who's no different than Barack Obama, who was no different than Ronald Reagan.
There.  That should have offended pretty much everyone … so now we're all on a level playing field.
But this isn't about politics or personal preferences. 
The whole point is to cut through the noise and look at the structural realities … so we can make better investing decisions.
Here's the dirty little secret … the entire system is debt. 
When currency is borrowed into existence (which is how it works), then it can't be paid back WITH interest … unless you borrow even MORE currency into existence to pay the interest too.
It's an infinite loop of ever-expanding debt.  It's not political.  It's STRUCTURAL.
Like water in an aquarium, you can swim from one end to the other, hide under a rock or behind a plant, lurk in the depths, or float at the top. 
But no matter where you go or how you're positioned, you're ALWAYS in the water.  If you jump out, you suffocate.
Even if you personally manage to become "debt free" … your government goes into debt for you … then uses taxes and inflation to force you to debt service.
Depressed?  Don't be. 
But that red pill reality check is the first step towards "confronting the brutal facts" … a pre-requisite to making better, more pragmatic decisions. 
Robert Kiysosaki understands the financial system is based on perpetual, growing debt.  You can't effectively escape it.
In fact, on our 2012 Investor Summit at Sea™ …  after G. Edward Griffin (The Creature from Jekyll Island)  explained the debt-driven nature of the Federal Reserve system …
… Kiyosaki said, "Don't fight the Fed.  BE the Fed."
That's a LOT of paradigm shattering brilliance all distilled into two short sentences.
But it begs the question … HOW?
Debt. 
The Fed uses debt to create currency and so can you.  The key is to use GOOD debt … and stay keenly aware of where you are in the "cycle."
Consider this truism …
"If something cannot go on forever, it will stop." 
 – Herbert Stein 
Debt can only grow safely if it can be serviced.  When payments are missed, then debts default, credit market seize, and asset prices plunge.
That's what happened in 2008.  And it was GOOD … at least for those who saw it coming (or listened to them) and were properly positioned.
For investors, crashes are like sales.  You can stock up on quality assets … IF you're emotionally, intellectually, and financially prepared to act quickly.
Good debt is the tool of choice for extracting equity while it's available … and having it liquid for the next inevitable shopping spree.
And real estate is the collateral of choice …
… because the cash flows, large loan limits, tax breaks, favorable interest rates and amortization schedules make real estate debt the best good debt available.
Plus, you're double-hedged against inflation because you have both a real asset AND long-term debt.
That's important because …
Out-of-control debt virtually assures currency debasement.
That's wonky talk for inflation. It takes more paper money to buy the same real things.
The sooner you "get real" with real estate, commodities, energy … the better you avoid the inflation tax.  Of course, real estate and oil also help avoid income tax too!
And one last thing …
(thanks to our Peak Prosperity pals Chris Martenson and Adam Taggart for enlightening us)
Economic activity requires resources.  Try making a product without raw materials or energy.  It ranges from not easy to impossible.
Debt requires payments … which come from profits … which come from productivity … which requires resources.
Growing debt requires growing supplies of resources.
But if supplies are limited, then growing demand will inevitably bid UP the prices of those resources.
And those who own, produce, process, and distribute those resources … and along with those who invest in the communities those folks live in … will be enriched.
There's a reason we pay attention to precious metals, energy, farmland … in addition to our fascination with everyday real estate.
Real assets help build a resilient portfolio … even in the midst of a debt-fueled slow-motion train wreck. 
So go ahead and cheer your for your favorite politician.  Watch the Super Bowl, too.  They're both cheap entertainment.
But remember to confront the brutal flaws of a debt-based system and then structure yourself accordingly.
Until next time … good investing!
---
More From The Real Estate Guys™…
The Real Estate Guys™ radio show and podcast provides real estate investing news, education, training, and resources to help real estate investors succeed.
---
Love the show?  Tell the world!  When you promote the show, you help us attract more great guests for 

your

 listening pleasure!