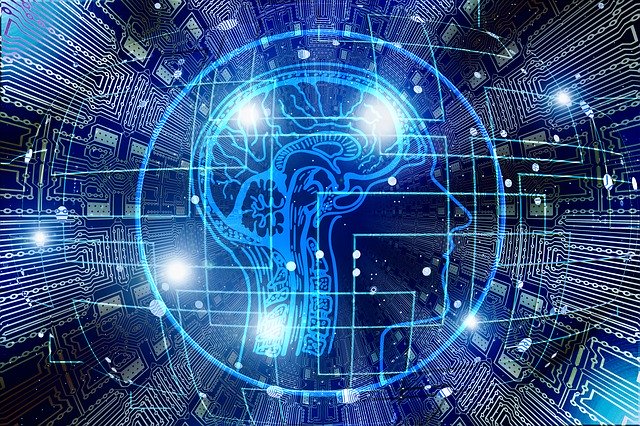 The human brain is one of the most amazing things on the planet … but scientists say that we only use a small fraction of our brain's potential. 
No matter how successful you are … that means your brain is capable of SO MUCH MORE. 
We're talking to someone who tapped into the under-utilized power of the human mind to get better performance … and more success … from himself and his team. 
Listen in and discover how to take your real estate game to the next level by activating your amazing brain!
In this episode of The Real Estate Guys™ show, hear from:
Your brainiac host,

Robert Helms

His maniac co-host,

Russell Gray
Author, speaker, and business growth expert, John Assaraf
---
Listen
---
Subscribe
Broadcasting since 1997 with over 300 episodes on iTunes!
---
Review
When you give us a positive review on iTunes you help us continue to bring you high caliber guests and attract new listeners. It's easy and takes just a minute! (Don't know how? Follow these instructions).
Thanks!
---
Your most important tool is your brain
What's the most important tool for being successful in real estate investing? YOUR BRAIN. 
Today, we're talking about how you can activate your brain and create fuel for your success. 
If you study success principles in any endeavor, you're often going to be able to translate those directly into whatever you want to be successful in … including your real estate investing business. 
You definitely need to understand the specifics of real estate. But your team begins with you. 
If you have muddled thinking and don't know exactly what you're trying to accomplish, it will be hard for you to lead a team. 
You have to think about your mindset. How you think and what you believe affects what you do … or if you do anything at all. 
When people have results they don't like, they say, "I'll change my actions." But it goes farther than that. It's time to change the way you think. You have to be strategic and intentional. 
Our guest today has made a practice of studying this very thing. In fact, the reason we wanted to have him on the show is because he is an amazing real estate guy. 
John Assaraf has been investing for more than 30 years. He was one of the largest broker owners in the world, managing tons of agents and offices. 
But through his experience, he has figured out that it's not just what you do … but why and how you train your brain.
The difference between success and mediocrity 
"When I was 26, I bought the franchising rights for RE/MAX of Indiana and proceeded to open up 85 offices," John says. "So, I understand the residential, commercial, industrial side of real estate."
John loves real estate … and that's what led him on his search to figure out what holds people back and what makes people successful. 
When John was building RE/MAX of Indiana, he had 1,500 real estate agents. Some made $25K a year. Others made more than $1 million a year. 
"I was fascinated and wondered how it was possible that I'm giving the same training, the same coaching to all of my agents, and there is such different levels of success," John says. 
By unlocking some of the mysteries of the mind, John was able to help his agents have an average income of $120K. 
What did he teach them?
"I really didn't teach them much about selling real estate or investing in real estate. I taught them how the level of success that they would achieve would be directly a reflection of their beliefs, their self-image, and the habits they developed," John says. 
John worked to help his agents augment their beliefs from limiting beliefs to empowering beliefs. 
There's a saying in the neuropsychology field that says you will never outperform your hidden self-image. 
When you work on your self-esteem and self-worth, when you eliminate your limiting beliefs about what's possible or not possible for you. 
When you start to recalibrate what you do to match the income or wealth that you want to achieve, then you have the inner game and the outer game aligned. 
So, the person who is making more money than you is not necessarily smarter than you. 
Until you train your brain to think differently and increase your self-worth, you wouldn't act upon the information that they have in the same way. 
Training your brain
Our brain is a highly organized organism. Self-confidence is a neuro muscle. So is willpower. 
So, what would happen if we thought about some of our neuro muscles as things that we can strengthen or weaken, just like other muscles?
"If we disempower a network in our brain, it weakens. If we reinforce a new powerful network in our brain, like confidence or awareness, then we start a deliberate evolution of ourselves," John says. 
John's book, Innercise, is a user's manual on how to use your brain better. "We have more control over our own brains than we ever thought possible," John says. 
Too often, though, we take our brains for granted. 
So, we must start with awareness. Be aware of the thoughts you have. Are they empowering or are they destructive? Are they building blocks that will help you achieve your goals?
Then, think about emotions. 
Emotions are nothing more than the effect of what is happening in your subconscious mind. Emotions cause feelings, which can have a powerful enabling or disabling effect. 
After feelings comes behavior … the actions you take. 
John says, "When you look at your bank account and it doesn't have the money you want, don't get mad. Get curious."
How can you shift your thinking? How can you shift your emotions? How can you change your behavior?
Changes on the outside happen because of changes on the inside first. 
For more on how to turbo-charge your amazing brain, listen in to the full episode!
More From The Real Estate Guys™…
The Real Estate Guys™ radio show and podcast provides real estate investing news, education, training, and resources to help real estate investors succeed.
---
Love the show?  Tell the world!  When you promote the show, you help us attract more great guests for 

your

 listening pleasure!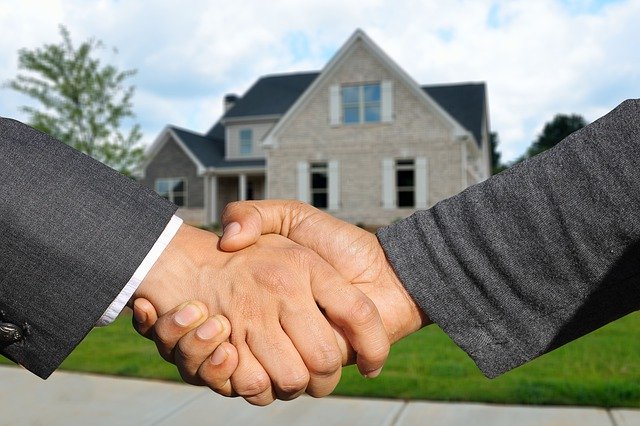 Markets can seem like a mystery. They're hard to time … and no one wants to sit on the sidelines and miss out on an opportunity. 
Luckily, our guest today has been in the game for quite a while. He has found ways to thrive in ALL kinds of markets … and he is sharing his take with investors like YOU. 
Ken McElroy is real estate partner and advisor to Rich Dad Robert Kiyosaki. He knows how to find value in a hot market … so let's get started!
In this episode of The Real Estate Guys™ show, hear from:
Your hot host,

Robert Helms

His hot-diggity-dog co-host,

Russell Gray
Real estate guru and Rich Dad advisor, Ken McElroy
---
Listen
---
Subscribe
Broadcasting since 1997 with over 300 episodes on iTunes!
---
Review
When you give us a positive review on iTunes you help us continue to bring you high caliber guests and attract new listeners. It's easy and takes just a minute! (Don't know how? Follow these instructions).
Thanks!
---
Meet Ken McElroy
Our good friend Ken McElroy is an icon in real estate. He started out in property management and decided it would be better for him to own apartments. 
Today, he owns more than 7,000 units. 
Ken has a lot of practical, pragmatic wisdom … and he LOVES helping people grow and be successful.  
That love is reflected in his work as Rich Dad Advisor for real estate to Robert Kiyosaki and in his library of books. You've probably read Ken's classic The ABCs of Real Estate Investing. 
Well, we're at an interesting time right now. We've been in a really long cycle … and everyone wants to know what is going to happen next … and what to do about it. 
Navigating market changes
"One of the mistakes people make is that they try to time everything," Ken says. 
There's nothing wrong with thinking about things and trying to consider what the future will bring, but don't overanalyze yourself into a corner. 
If you've bought correctly, and you've made some good money … you shouldn't be concerned. 
Ken said his team had some properties that they really didn't want anymore. As you grow your portfolio, you'll have things doing really well, things doing just fine, and things that are taking up your time. 
As you feel like you are coming to the end of a cycle, it's a good time to dump any projects that aren't paying off for you. 
But what about if you're trying to force equity?
One of the classic ways to force equity is ground up construction. Ken says he is still seeing those opportunities today, but investors should be prepared for market changes. 
As the market changes, you may have to rework your strategy. You take what the market gives you. 
Ken also says not to discount the power of small wins. Small wins add up. Look for opportunities to cut costs without cutting quality. 
This is especially true if you are involved in new construction or you are working with a large amount of units. 
If you can save $10 on 100 units, that's $1000. Look for the small wins … and if you can, buy in bulk. 
In a hot market, the key is finding opportunities to add value. If you increase value, you increase your profit. 
Keys to success in partnership, investment, and family
Ken and his real estate partner, Ross, have been working together for nearly 20 years. That partnership has been key to his success. 
What makes them so effective as partners?
"We stay out of each other's way, but we keep each other accountable," Ken says. 
Ken and Ross have a clear division of responsibility that plays to their strengths. Ross handles tax and legal. Ken handles operations and equity. 
Together, they work on acquisitions. 
Ken says that in your partnerships, it is important to keep each other updated and in the loop. "We periodically sit down and make sure we each know about the moving parts," Ken says.
Those moving parts include investors and tenants. Does taking care of tenants automatically translate into taking care of your investors?
"We think that that is really where it all starts," Ken says. "Our tenants and our employees are as important if not more important than our investors."
Why? Because if tenants are being treated well, you can reward your employees. And if they are happy … they keep doing a great job. 
All good things flow up. The investors benefit from happy employees and happy tenants. 
Ken points out that that same lesson applies to family as well as business. 
"If you haven't played the cashflow game with your kids, you're crazy," Ken says. "My kids were not particularly great at math, but we invested in their education and treated them well."
Ken says that by the time his kids got into finance and higher math in school, they understood income and expense, asset and liability, what a stock purchase was, and how capital gains work. 
Part of treating your kids well is helping them understand the hard work that goes into purchasing and investment. 
"My sons went to private school, and a lot of the kids were driving fancy cars. I made them save their money and buy their first car. It's hard, but it's easier to teach them to make money than to give them money forever," Ken says. 
For more tips and wisdom from Ken, listen in to the full episode!
More From The Real Estate Guys™…
The Real Estate Guys™ radio show and podcast provides real estate investing news, education, training, and resources to help real estate investors succeed.
---
Love the show?  Tell the world!  When you promote the show, you help us attract more great guests for 

your

 listening pleasure!
Robert Kiyosaki's real estate partner Ken McElroy sits in as we tackle the timely topic of finding value in a hot market.
Markets are hard to time. And no one likes to sit on the sideline missing out on opportunity. But when cap rates are compressed, finding deals that make sense is a challenge.
Fortunately, Ken McElroy has been in the game for quite a while … and has found ways to thrive through all kinds of markets.
So listen in as we learn how to find and create value in hot markets … with Robert Kiyosaki's Rich Dad Advisor for Real Estate, Ken McElroy!
---
More From The Real Estate Guys™…
The Real Estate Guys™ radio show and podcast provides real estate investing news, education, training, and resources to help real estate investors succeed.
---
Love the show?  Tell the world!  When you promote the show, you help us attract more great guests for 

your

 listening pleasure!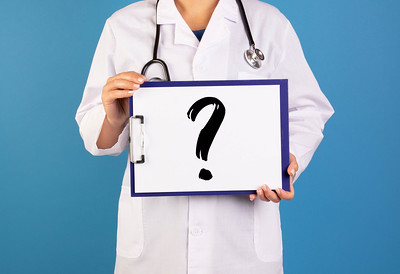 By now you've probably heard about the coronavirus. It's big news and appears to be getting bigger … and there are MANY angles on the story.
Of course, we're just The Real Estate Guys™ … not the virus guys … so we're not qualified to have an opinion on the health risks or odds of a global pandemic.
But whether the coronavirus is truly an existential threat to all humanity … or just another run-of-the-mill frightening event that fades into obscurity …
… it's certainly creating some economic upheavals all investors (even real estate investors) should be paying attention to.
And as long as we all survive long-term, the coronavirus crisis is raising notable concerns and creating short-term opportunities.
To be clear, we're not making light of it … or suggesting that economic consequences are the most important aspect of the coronavirus story.
But since we don't have the expertise or ability to change what's happening or to advise on how to avoid the health risks … we'll just focus on the investing considerations.
It's safe to say the coronavirus could be the proverbial "Black Swan" financial pundits constantly obsess about.
No one saw it coming, and then … BOOM! It's here. And it's already having a profound effect on stocks, bonds, currencies, and commodities.
Of course, the big question is … what does the coronavirus mean to real estate investors?
In the short term, it creates an opportunity …
As freaked out paper asset investors jump into safe havens, lots are ending up in U.S. Treasuries.
This is bidding bond prices UP, driving bond yields DOWN …meaning interest rates are falling.
This pulls mortgage rates down and provides real estate investors with an opportunity to restructure existing debt and take on new debt …
… and lock in those low rates for the long term.
Meanwhile, some safety seekers are piling into gold … and we think there's two parts to that story … maybe three.
First, gold is the ultimate safe haven because there's no counter-party risk (assuming you take physical possession) and you avoid specific currency risk.
In other words, you can store wealth in gold, and later convert it into ANY currency … not just the one you bought it with.
American brains often tilt here … because they only think in dollar terms. But the rest of the world doesn't.
Sure, the U.S. dollar is still considered the "safest" currency … but as we explain in our Future of Money and Wealth video, "The Dollar Under Attack" … there are reasons to be careful of the dollar long term.
And enough investors in the world appear to agree … and they're bidding up the price of gold in their flight to safety. That says something about the dollar.
But the BIG coronavirus story isn't falling interest rates, spiking gold prices, or crashing stock markets …
As is often the case, investors and mainstream financial media pundits fixate (and trade) the symptoms … sometimes missing the real problem.
There's a YUGE difference between a booming economy and a strong financial system.
During this U.S. election cycle, you're likely to hear about the "booming economy" … and it's true.
But even more importantly, it's NECESSARY … and that's the concern.
A global economic slowdown isn't just inconvenient … it's systemically dangerous on an epic scale.
This is what our big-brained friends help us understand and navigate.
The world is piled nose-high in debt … most of it at very low interest rates. And yet, it's barely being serviced.
There are many tapped out "zombie" businesses who don't even earn enough profit to pay their interest … which means their debt is a slow-growing cancer.
A spike in interest rates or a decrease in prices or economic velocity accelerates their demise … but that's just the beginning.
Besides the obvious ripple effect of job losses through communities and supply chains … some of which would affect Main Street real estate investors …
… the potentially bigger problem is the ripple effect through financial system balance sheets which are holding bonds as ASSETS … assets they've borrowed against.
This is EXACTLY what happened in 2008 with sub-prime mortgage bonds.
It wasn't the direct losses from a relatively small number of sub-prime defaults that imploded the system. It was the contagion because those modest losses were magnified by leverage.
But unlike real estate, when the collateral (the sub-prime bonds) declined in value …
… Wall Street loans come with cash calls when the "margin" between loan and collateral value shrinks too much.
Margin calls exploded throughout the system … forcing everyone to sell everything to raise cash. This crashed prices, triggering more margin calls …
… creating a vicious downward cycle until the bottom fell out.
So the Fed (and other central banks) stepped in with MASSIVE amounts of "quantitative easing" to put in a bottom and stop the free fall.
They printed trillions and bought the "toxic assets" no one else wanted. And as we now know, they've been unable to withdraw the patch.
After 10 years, the Fed tried to "shrink their balance sheet" and "normalize interest rates" (i.e., stop propping things up) …
… and they failed miserably on both counts. In fact, they recently had to take emergency action to blow it all back up.
So there's a LOT of air in the financial system right now … all propped up by record levels of debt … which can only be serviced by a "booming economy".
And that booming economy keeps the frailty of the system off many commentators' radar … while "alarmists" like Robert Kiyosaki and Peter Schiff don't get much media time to warn people.
That's the way it was in 2008 … and that's the way it is now.
The setup is the same as 2008 … just bigger. WAY bigger. And it's all rooted in gobs of global debt …
China has taken on enormous debt to fund its phenomenal growth the over last two decades.
The coronavirus could push China into even greater debt … not to grow … but just to prop things up as their economy slows.
Corporations took on records levels of debt to fund stock buybacks over the last decade. Of course, this helped boost stock prices, but is it reliable wealth?
Households are also carrying record levels of debt … probably feeling rich because of high home and stock equity on their balance sheets.
Sure, inflated assets can make people feel rich … boosting consumer confidence … but how stable is it?
Equity is awesome … but it's fickle. The coronavirus is writing a reality check for stock investors right now.
Meanwhile, the coronavirus is shutting down factories … even entire cities … which MASSIVELY slows economic activity … with global ramifications.
It's like if you had a gigantic credit card with triple your annual incomes in consumer debt …
… but are barely able to make the payments working 60- or 80-hour weeks … and then your hours are cut.
Now instead of just getting by … you're being swallowed by the debt.
Except it's not just you … or a single corporation … or a few thousand sub-prime homeowners … or even a tiny country with a small global economic footprint.
It's the ENTIRE globe … and it's emanating from the second largest economy on the planet.
It's hard for China to be the manufacturing engine of the world with closed factories and entire cities quarantined.
That means they use less energy, buy less commodities, export less products … which means shippers have less to ship, retailers have less to sell, and on and on.
ALL those businesses and employees in the chain … many of which are loaded with debt … take a big pay cut … putting all that debt in danger of default.
To "save" it all, central banks will need to print like crazy … and gold prices tell us smart investors are concerned about that.
Gold is at record highs against EVERY currency in the world … except the U.S. dollar (yet).
Ironically, the financial contagion has the potential to spread FAR faster than the coronavirus itself.
YIKES.
Okay, take a deep breath. It's not Armageddon.
But as you might guess, a scary place to be is in investments that are front-line to fragile financial markets.
That's probably why alert investors are exiting into safer havens.
Well-structured real estate investors are likely to fare better than most paper asset investors … because real estate's fundamental model is far more stable.
Think about it …
Do you see any headlines that say, "Rents are crashing as coronavirus spreads" or "Tenants break leases to escape coronavirus"?
We don't.
So while paper asset investors are watching their 401k wealth go up and down like a roller coaster …
… real estate investors are quietly endorsing rent checks.
But it's not just the cash flow of real estate that makes real estate stable …
It's the priority in people's lives to make those rent payments … and the ownership of a physical, tangible asset that doesn't disappear in crisis.
Yes, if the coronavirus destroys humanity, demand for rental property will implode. But that will be the least of your worries.
And if the financial system implodes … as bad as that sounds … it will be bumpy for awhile … but a new system will be put in place.
So as long as you're structured to weather the storm …
… with competitive rents and great customer service in markets with solid infrastructure and fundamentals …
… and stable underlying financing with enough cash flow cushion to absorb temporary softness …
… you might not get richer on your current holdings, but you can probably ride out the storm.
Of course, if you're properly prepared, you'll be in position to go bargain shopping in such a storm … which is exactly what Ken McElroy did in 2009-2012.
The world is volatile. Real estate is relatively stable compared to most other investments. But you still need to see the big picture and think ahead.
That's why we hang out with people like Robert Kiyosaki, Peter Schiff, Ken McElroy, Brien Lundin, and other super-smart people.
After all, it only takes one good idea or heads up to make or save you a LOT of money when things get crazy. And you never know what that's going to happen.
Until next time … good investing!
More From The Real Estate Guys™…
The Real Estate Guys™ radio show and podcast provides real estate investing news, education, training, and resources to help real estate investors succeed.
---
Love the show?  Tell the world!  When you promote the show, you help us attract more great guests for 

your

 listening pleasure!
Our good friend, multi-time Investor Summit at Sea™ faculty member (who's back again for 2020!) … and greatest-selling financial author in history …
Robert Kiyosaki thinks pensions are the greatest threat facing the financial world today.
Of course, it's not like pension problems are breaking news. The whole crisis has been unfolding for a decade as more of a slow-motion train wreck.
But over the last few years, the looming disaster is getting hard to ignore …
America's utterly predictable tsunami of pension problems
– The Washington Post, 2/22/17
Pension Fund Problems Worsen in 43 States
– Bloomberg, 6/30/17
States have a $1.4 trillion pension problem
– CNN Money, 4/12/2018
The Pension Hole for U.S. Cities and States is the Size of Germany's Economy
– The Wall Street Journal, July 30, 2018
"Many retirement funds could face insolvency unless governments increase taxes, divert funds, or persuade workers to relinquish money they are owed."
And it's not just government pensions. Some of the biggest corporations are also struggling under the weight of their pension burdens …
GE's $31 billion pension nightmare
– CNN Business, January 19, 2018
Here Are 14 Companies Getting Crushed By Pension Costs
– Business Insider, 8/15/2012
You get the idea. Huge storm clouds have been forming for quite a while … in both the public and private sectors.
In an election year, you'd expect to hear some chatter about it. But we're guessing you won't because there's no politically palatable solution.
Of course, ignoring the problem won't make it go away.
That's why Kiyosaki is shining light on it. You can't prepare for or profit from a problem you don't or won't see.
So this is a situation we've been watching more closely of late. And clues in the news tell us pension problems pose a threat to real estate investors.
Desperate politicians have already proposed funding their shortfalls with property taxes and cuts to benefits for pensioners … some of whom could be YOUR tenants.
Meanwhile, major corporations like General Electric and United Airlines have already cut their pension benefits.
Of course, the flip side of bad news is GOOD NEWS …
Pension problems also create opportunities for real estate investors.
We think pension managers will eventually concede that for a chance to save their funds from the Federal Reserve's war on yields …
… they're going to need to get REAL … real fast.
Pension fund managers will need to funnel more money away from Wall Street and into Main Street.
Think of all the reasons Main Street investors LOVE real estate …
… reasonably consistently achievable double-digit total returns …
… inflation-hedged yields much higher than bonds and without the counter-party-risk …
… assets which aren't practical as gambling tokens in the Wall Street casinos, and therefore much less volatile in terms of yields and principal value.
We know. You're already convinced real estate is awesome. And you may be wondering why everyone doesn't invest in real estate.
But don't under-estimate the seductive allure of Wall Street marketing and the pervasive political pressure to promote paper assets.
Remember, an argument can be made that government and Wall Street sometimes work together to the detriment of Main Street.
But when Main Street gets mad … it's every politician and pension manager for himself.
So when poking around the crevices of the internet looking for credible clues …
… and being mindful that things NOT being talked about in well-publicized political discourse is probably more worth paying attention to …
… and we came across a couple of interesting articles …
CalPERS gets candid about 'critical' decade ahead
– Capitol Weekly, 8/27/19
Yes, we realize this article isn't "fresh" … but it's still relevant today. After all, they're talking about the "decade ahead" … and again, this is a slow-motion train wreck.
Here's a notable excerpt …
Quoting a letter written to CalPERS by a third-party consulting company brought in to help figure out what to do …
" 'The financial world is changing, and we must change with it,' said the letter. 'What we've done over the last 20 years won't take us where we need to go in the future. New thinking and innovation are in order.' "
Of course, who knows what they mean by that. "Change", "new thinking", and "innovation" are all buzz words that lack meaning apart from a suggestion or context.
But one thing is perhaps becoming clear to the pension managers … Wall Street's not the answer …
" Meanwhile, a line [the] letter is a reminder that CalPERS remains at the mercy of the market, as when the stock market crash and recession struck a decade ago: 'The value of the CalPERS fund fell 24 percent in a single fiscal year, to about $180 billion.' "
So it's against this backdrop that we found the second, more recent, article noteworthy …
Sacramento County launches tender for alternative assets consultant
– Institutional Real Estate, 2/11/20
"The $10 billion Sacramento County (Calif.) Employees' Retirement System (SCERS) is seeking a consultant for its alternative assets portfolio …"
"The alternative assets consultant works with the pension fund's investment staff to help develop and maintain strategic plans for the system's absolute return, private equity, private credit, real assets, and real estate investments."
Pension problems are rampant in governments … from nations to states to counties and municipalities, as well as corporations all around the world.
As pension managers realize there's opportunity to grow absolute returns through private placement and real estate …
… it opens up a potential floodgate of money into Main Street opportunities.
Of course, if you're just a Mom & Pop Main Street investor … or even a fairly successful real estate syndicator doing multi-million-dollar deals …
… you may wonder how YOU can get in on the action.
Like Opportunity Zones, pensions pointing their portfolios at specific markets and niches have the potential to provide a tailwind to EVERYONE already there … or going along for the ride.
So pay attention to pensions … not just for their potential to torpedo the financial system …
… but for the opportunities created as they act out on "new thinking and innovation".
Lastly, keep in mind that like Fannie Mae and Freddie Mac back in 2008, and the FDIC today …
… the Pension Guaranty Benefit Corporation is a horribly underfunded quasi-government enterprise backing TRILLIONS in potentially failing pensions.
If a substantial number of pensions fail (a VERY real possibility) …
… it's all but certain the Federal Reserve will need to step in to paper over the mess with trillions in freshly printed dollars.
This weakens the dollar and among the biggest winners are borrowers and owners of real assets.
This makes real estate investors who use mortgages double winners.
So while you may not be able to calm the stormy seas …
… you can choose a boat that's seaworthy and equipped to sail faster when the winds of change (and a falling dollar) blowhard.
Until next time … good investing!
In case you haven't noticed, there's a LOT going on in the world as we sail into a brand new investing decade …
In addition to wars and rumors of wars, a growing number of notable people are publicly expressing concerns …
… not just about the economy and financial markets, but the system itself.
Perhaps the most notable is Ray Dalio of Bridgewater Associates, the largest hedge fund in the world.
In a recent article, Dalio warns …
"The World has Gone Mad and the System is Broken"
Dalio's essential thesis is the system of free money has created a series of negative trends that will eventually converge into a fundamental and epic re-set.
"This set of circumstances is unsustainable and certainly can no longer be pushed as it has been pushed since 2008. That is why I believe that the world is approaching a big paradigm shift."
Of course, just because he's successful doesn't mean he's right. But Dalio is certainly well-qualified to have an opinion worth paying attention to.
But as we've learned from studying smart people, understanding what they're saying takes some time and effort.
We think it's worth it. Because any "big paradigm shift" involving the financial system affects EVERYONE … including lowly Main Street real estate investors.
If you're new to this discussion, consider making a modest investment of time and money to watch our Future of Money and Wealth presentation, "The Dollar Under Attack". It's helped a lot of real estate investors see a bigger picture.
It's important to understand the difference between the "economy" (activity) and the "system" (the structure supporting the activity … including currency, banks, credit, and bond markets).
Remember, the economy was humming along leading into 2008 … booming, in fact. But the system was faulty under the hood, and ultimately broke down.
Just like a car, the economy can go faster or slower … but only while it's mechanically sound.
If the vehicle's systems fail, then the car is incapable of speed … and may not even run at all.
Then, when the car breaks down, your skill as a driver is meaningless, except perhaps for avoiding catastrophe when it happens.
In all cases, you end up on the side of the road going nowhere.
The same is true with the financial system and your skill as an investor. If the financial system fails, it can sideline a lot of people … including you.
Of course, the financial system, like a car, has gauges … indicators of performance, health, or impending failure.
But not all gauges are easily seen. And reading them requires education.
That's why we hang out with smart people like Chris Martenson, Peter Schiff, Brien Lundin. G. Edward Griffin, and Robert Kiyosaki.
Even better, each of these guys are connected to lots of other smart people like Danielle DiMartino Booth, Mike Maloney, Grant Williams … and many more.
You may not yet be familiar with some of these names. Except for Kiyosaki, none of them are serious real estate investors … and that's GOOD.
As we learned (the hard way) in 2008, when you live in an echo chamber of people who all hope … even need … the economy and financial system to be functional …
… there's a tendency to ignore or discount even the most obvious problems.
As Upton Sinclair said …
"It is difficult to get a man to understand something when his salary depends on his not understanding it."
There were warning signs leading up to 2008. Peter Schiff and Robert Kiyosaki both saw them and publicly warned people. Very few listened.
Unsurprisingly, both Schiff and Kiyosaki stopped getting invited on to mainstream financial shows. Wall Street's not likely to advertise on programs outing a failing system.
And people making millions in the mortgage business weren't interested in hearing how the mortgage markets were about to implode. Ditto for real estate, stocks, and bonds.
However, smart investors are wise to look beyond their own normalcy bias and the filtered news which is produced by people whose livelihood depends on a rosy narrative.
Risks are ever-present … and the worst are those you don't see coming.
But before you go full fetal freak out, we're NOT saying the end of the world is nigh. After all …
"A bend in the road isn't the end of the road … unless you fail to make the turn."
Helen Keller
But if Dalio and others are correct, then there's more than a reasonable probability of substantial changes to the financial environment we're all operating in … then it's worth preparing for.
After all, it's better to be prepared and not have a crisis, then have a crisis and not be prepared.
Remember … ignoring risk isn't optimism, it's foolishness.
Legendary real estate investor Sam Zell says one of his greatest assets is the ability to see risk and move forward. You can't navigate a hazard you don't see.
So what are some things our smart friends are watching heading into 2020?
Gold, oil, debt, the Fed's balance sheet, bonds, and interest rates.
These are like the dashboard gauges for the health of the financial system.
Right now, at least three are blinking red … gold, debt and the Fed's balance sheet.
It's also important to note that those three are also leading indicators for bonds and interest rates.
That's because if the world loses faith in the dollar, they won't buy U.S. debt, which is growing at a staggering rate.
In spite of all their bickering, Congress and the White House manage to agree to big time spending.
And if the world loses its appetite for U.S. debt, then either interest rates rise (something which directly affects nearly all real estate investors) …
… or the Fed needs to buy up the new debt with freshly printed money. This is called "monetizing the debt" … and would show up on the Fed's balance sheet.
Some say this "monetization" could lead to hyper-inflation. Others think it means the U.S. could go into decades-long stagnation like Japan.
Maybe.
The difference is Japan doesn't issue the world's reserve currency and enjoys a friendly relationship with the country that does (the United States).
So we'd say the United States situation isn't exactly the same as Japan. But what do we know? We're just two dudes with microphones.
Maybe there are clues in the news …
The world's super-rich are hoarding physical gold
Yahoo Finance, 12/10/19
Hmmmm … it seems the "fear" trade … those looking to park wealth someplace "safe" are choosing gold … in addition to, or instead of U.S. Treasuries.
If instead of Treasuries, you'd expect interest rates to rise as bond prices fall due to less bidding.
But while there's currently only a little upward pressure on rates, it's not much … so someone must be buying them. Chris Martenson says it's the Fed.
In other words, the Fed might be starting to monetize the debt.
So it's notable the "super-rich" are following the lead of the world's central banks in acquiring gold. No surprise, as of this writing, that gold is trading at a 7-year high.
In other words, if Chris Martenson is right, everyone (except the Fed) would rather own gold than U.S. debt denominated in U.S. dollars.
But we know Uncle Sam can't default. The US can print an unlimited number of dollars. So no one is avoiding Treasuries because they don't think they'll get paid back.
The concern must be the value of what they'll get paid back with … the dollar.
Think about your paradigm of wealth. Do you denominate wealth in U.S. dollars? Are you ready for a "big paradigm shift"?
Buckle up.
The new decade should be an exciting ride … scary and dangerous for those not strapped in with the right education, information, portfolio structure, and tribe.
Education, preparation, and tribe have never been more important. If you're not seriously investing in those things, perhaps now is the time to start.
Meanwhile, we're bullish on Main Street.
We think real people who do real work and own real assets will fare much better than those counting on paper promises from Wall Street, bankers, politicians, and pensions.
If you're a fan of real estate and other real assets, you're already on the right track. Now it's time to take it to the next level.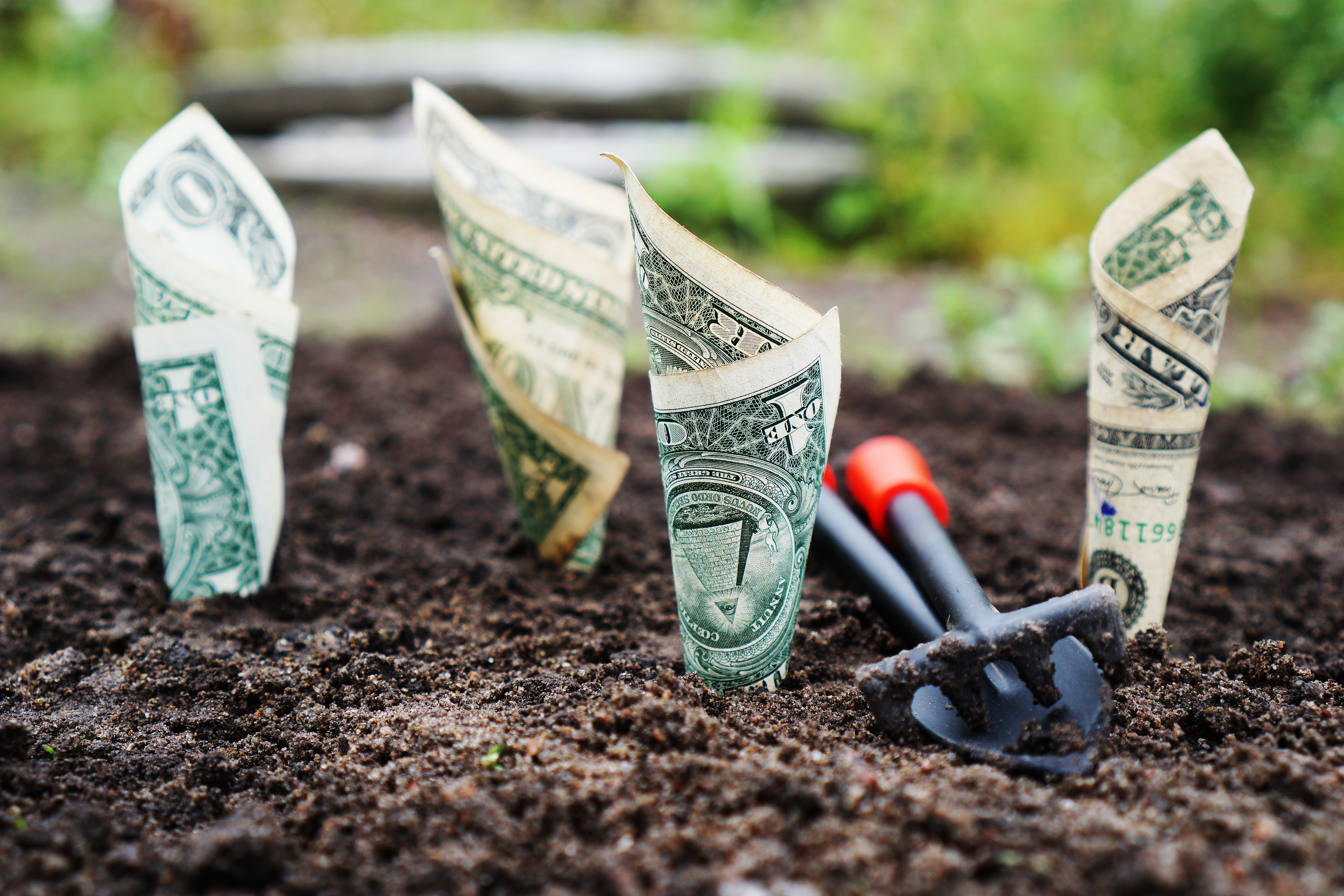 We're sitting down at the Rich Dad radio studio with our long-time friend and the Rich Dad himself … Robert Kiyosaki!
As the world's best-selling personal finance author … Robert is sharing his thoughts on the important differences between public and private investments. 
Robert calls these differences "the three kinds of money." 
We'll also revisit the enduring message of Robert's record-setting book, "Rich Dad, Poor Dad," … and talk about the dangers and opportunities facing investors today. 
In this episode of The Real Estate Guys™ show, hear from:
Your idea-rich host,

Robert Helms

His humor-rich co-host,

Russell Gray

"Rich Dad, Poor Dad" best-selling author,

Robert Kiyosaki
---
Listen
---
Subscribe
Broadcasting since 1997 with over 300 episodes on iTunes!
---
Review
When you give us a positive review on iTunes you help us continue to bring you high caliber guests and attract new listeners. It's easy and takes just a minute! (Don't know how? Follow these instructions).
Thanks!
---
Public investment vs. private investment
This week we're going to talk about the difference between public and private investments … and who better to share ideas than Robert Kiyosaki. 
Robert has been on our show more than any other guest … and for good reason! He is the best-selling personal finance author in the world. 
We're at an interesting point in the real estate business … but also in the economy. 
One of the themes that we've been talking about is the idea of private versus public and investing your money in a place that you understand … and that you're educated about. 
Robert says the first step to understanding public versus private is to understand the shadow banking system. 
"The shadow banking system is what brought down the subprime market. It wasn't real estate that brought down the market," Robert says. 
What the shadow banking system did was inject the veins of the world economy with the most toxic asset classes. Robert says that the way they get you is via public stock market. 
But the beauty of being a real estate guy, Robert says, is that you are actually an untraceable part of the shadow market … but you can also function as a private entity. 
"I realized that the reason I make so much more money is I'm private. I'm not in the stock market," Robert says. 
If you buy a house and it's a rental house, that's not a public transaction … it's a private transaction. 
With all the uncontrollable factors of the public sector … shenanigans, as Robert likes to say … becoming a private investor is a great option. But it's not without risk, and it's not without trouble. 
The pros of being public is that you can get in and out quickly. It's easy to change your course. It's not the same if you have bought an entire apartment complex. 
If you are going to be private … your number one priority is your financial education. 
Cash flow and education
The biggest place where people get stuck is that they don't understand the fundamental premise of what wealth is. 
It's cash flow. 
When you start betting on the asset price … whether it's the price of the house or the price of the stock or with negative interest rates … you're not investing for cash flow yield. 
Instead, you're investing hoping that somebody will come along and pay more for that same bond than you paid for it. It's all gambling … and they want you in their casinos. 
If you invest in things that are real and are producing fundamental profits … you have staying power. You have resilient wealth. 
Part of being a real estate investor is getting in touch with your inner investor. We call it a personal investment philosophy … figuring out what you want real estate to do for you. 
And then you get educated. 
You could look at the fact that real estate isn't liquid as a negative … but it's also a positive. 
Since the market moves slowly, you don't have to jump on a deal this minute or it's gone. 
Instead, you get educated. You study markets. You study properties. You study how the rent works … and then you can grow wealthy over time. It doesn't have to be an overnight success. 
Three types of money
Robert says that he believes there are three types of money today. 
The first is God's money … gold and silver. It will be here long after we are gone. 
Then, there's government money … flat currency … fake money. The only reason fake money exists is for paying taxes. 
The third type of money is people's money … things like Bitcoin and other cyber money. 
Keeping these three types of money in mind can help you develop your investment philosophy as you move forward. 
Robert often says that only lazy people invest their own money … which is why we are big fans of syndication. 
Syndication is a great way to get private. You can invest or create investments that aren't public investments. 
Whatever you do … whatever your personal investment philosophy … get educated, get private, and get out and make some equity happen. 
Hear more from Robert Kyosaki by listening in to our full episode!
More From The Real Estate Guys™…
The Real Estate Guys™ radio show and podcast provides real estate investing news, education, training, and resources to help real estate investors succeed.
---
Love the show?  Tell the world!  When you promote the show, you help us attract more great guests for 

your

 listening pleasure!
We sit down face to face at the Rich Dad radio studio with our long-time friend and the world's best-selling personal finance author Robert Kiyosaki.
Kiyosaki shares his thoughts on the important differences between public and private investments, what he calls the 3 kinds of money, and revisits the enduring message of his record-setting book Rich Dad Poor Dad.
Tune in and discover what the most influential financial author in history has to say about the dangers and opportunities facing investors today.
---
More From The Real Estate Guys™…
The Real Estate Guys™ radio show and podcast provides real estate investing news, education, training, and resources to help real estate investors succeed.
---
Love the show?  Tell the world!  When you promote the show, you help us attract more great guests for 

your

 listening pleasure!
Late filers in the U.S. just got finished assessing last year's tax damages.  For some, it was a pre-Halloween shocker.
Fortunately, there's still some time left in the current year to make some smart moves and take advantage of some of the most generous tax breaks available to investors …
First, consider setting up a Qualified Retirement Plan.  Even if you don't fund it until next year, you'll need it in place by end of year or you lose the option.
Be aware that not all retirement plans are created equal.  In fact, there's one specific plan that can 10x your tax savings! 
Of course, there's a lot to consider when deciding how a QRP makes sense for you. 
That's why we asked tax strategist CPA Tom Wheelwright and QRP expert Damion Lupo to get on a video conference with us to talk through the pros and cons. 
One thing we'll talk about FOR SURE … is how to avoid the most dangerous and expensive mistake many real estate investors make with their retirement accounts. 
That ALONE makes it worth the time.  Plus, it's free. It's informative. And nothing's for sale.  
So click here now to register for The Tax Truth About Real Estate Investing with Retirement Accounts featuring Tom Wheelwright and Damion Lupo. 
But wait, there's more!  And that's not hype …
Another great opportunity for a HUGE current-year tax break comes from investing in oil and gas.
We know.  Energy isn't REALLY real estate … but it comes out of the ground, provides BIG tax breaks and passive income.  So it has a lot to offer real estate investors. 
Robert Kiyosaki first exposed us to the idea of using oil and gas for tax breaks.   
Since then, we've invited long-time oilman Bob Burr to join us aboard the Investor Summit at Sea™ to teach us about oil and gas investing. 
Bob's always a BIG hit.  We learn a lot. And we're happy to say, Bob will be back for our next Summit.
But you don't need to wait to have Bob explain oil investing.  You can click here now to listen to our recent interview with Bob Burr. 
Of course, today's topic is taxes … and while most real estate investors understand depreciation when it comes to buildings, most don't understand it when it comes to energy.
So we asked Bob and his team put together a short video to help you understand the terrific tax benefits of energy sector investing.  Click here now to request free access.
Last but not least on our list of year-end tax saving opportunities is … buy an investment property!
After all, investment real estate offers some of the best tax breaks available. 
As CPA Tom Wheelwright explains in this fantastic Investor Summit at Sea™ presentation … the current tax law's bonus depreciation provides HUGE tax benefits. 
Of course, you should never let the tax-tail wag the investment-dog.  Do your homework and be sure to pick a strong market and a great team.  
But accelerated depreciation schedules can make even a late addition to your property portfolio a big-time contributor to your tax-saving strategy.
So there you go … some great ideas about how YOU might save BIG on your 2019 tax bill.  Sure, it takes some effort, but the return on time could be HUGE!
Keep in mind … we're The Real Estate Guys™ and NOT the Tax Guys.  So be sure to work with your own qualified tax advisor to figure out what makes sense for you.
And if you need help finding a brilliant CPA who's well-versed in how to get maximum tax benefits out of your investments click here to connect with Tom Wheelwright. 
Happy Tax Planning! 
In a complex financial eco-system, there are MANY components, dependencies, and inter-dependencies …
… any of which can be the catalyst for a seismic economic earthquake.
The flip side and basis of real estate's stability is real estate's relative lack of liquidity as compared to publicly traded securities.
After all, you can't hit a buy or sell button and execute a real estate transaction in seconds like you can with stocks, bonds, currencies and options.
Real estate moves slowly.
That's why real estate prices and rents don't bounce around on a daily basis after a Presidential tweet, an executive faux pas, a jobs report, or even a Federal Reserve interest rate pronouncement.
It's also why so many Mom and Pop investors come home to real estate when the Wall Street roller coaster ride becomes a little too nauseating.
But because most minor economic waves tend to break harmlessly against the breakwater of real estate's stability…
… real estate investors can get bored of watching the horizon for the occasional financial tsunami.
And boredom's not the only problem.
There's also the issue of overwhelm. In today's complex world, there's not only a lot more to watch, there's a lot more chatter.
While lots of information is generally good, some stories get lost in the noise. And entering an election year, there's a LOT of noise out there.
But it's a mistake to tune out and assume all is well. Or to put blind faith in the "smart" people whose hands are on the controls.
Sometimes, those in control are the very people creating and downplaying the problems.
Remember, it was then Fed chair Ben Bernanke who assured the world in 2007 that the sub-prime crisis was contained and didn't pose a threat to the economy.
We all know how that ended.
Current Fed Chair Jerome Powell recently assured the world that the U.S. economic expansion is sustainable.
Perhaps.
But there's a long list of alarm bells going off … in bond markets, in oil, in trade, the dollar, geo-politics, and the resumption of easy money (just don't call it QE).
Okay. Take a breath. Yes, Halloween is coming up, but we're not trying to scare you … much.
It's unwise to unplug a blaring smoke alarm because it's interrupting your sleep.
If you're trapped in the wrong slow-moving real estate and you wake up late to a developing problem …
… you may not be able to rearrange your portfolio fast enough to avoid losses and capture opportunities.
Remember … a bend in the road isn't the end of the road unless you fail to make the turn … and problems and opportunities exist concurrently in any transition.
Events are often only as good or bad as your personal awareness and preparation make them.
So back to our threat assessment …
You're going to be hearing more about problems with pensions.
But before you check out because you think pensions don't have anything to do with you … think again.
You may not have a pension. But lots of people do.
More importantly, pensions control a HUGE chunk of assets in the economy, including stocks, bonds, and real estate.
While there may be many reasons for any particular pension fund's failure, there are a couple of undeniable macro-factors common to all …
… artificially low-interest rates and an aging population.
This one-two punch has many pension plans on the ropes.
Recently, General Electric (GE), an iconic company once revered for its great management, announced it's freezing workers' pensions.
GE is FAR from alone.
Both public and private pension programs, not to mention Social Security, have been on a slow motion collision course with insolvency for many years.
There are many potential ramifications for real estate investors. Some good. Some not so much.
Starting with the not so good …
Loss of purchasing power creates a ripple effect in any economy … affecting which states, cities, neighborhood, product types, and price points people can afford for housing.
Jobs and wages are important. But neither have a direct impact on retired people living on fixed income.
When costs tenants can't control rise for essential items such as energy, healthcare, food … they're forced to cut back on big things they can control, like rent.
Think about that when you jump on the senior housing bandwagon. Not all senior housing communities or investments are created equal.
Also, for investors with properties in retirement markets … even if YOUR tenants aren't depending on pensions and social security directly …
… those retirement checks still provide the economic fuel for the local economy.
After all, your tenants might work at the restaurant, gas station, grocery store, dry-cleaner, auto shop, or landscaping service providing services to retirees.
When retirees cut back, it affects those tertiary businesses and their employees (your tenants). Pay attention to these dependencies.
Bigger picture, failing pension plans mean potential bailouts.
While the Federal government can (for now) still print unlimited amounts of dollars, local municipalities cannot.
So failing local government pensions create a huge temptation for local officials to increase property taxes and the costs of municipal services.
Landlords are easy targets for pandering politicians in cash-strapped towns.
And while you might not pay directly for all municipal services, it doesn't matter. If the tenant's costs go up, it puts downward pressure on their ability to pay you rent.
It's a complex eco-system and we're all inter-connected.
Bailouts also could mean big federal tax increases, or perhaps even worse … loss of faith in the dollar, rising interest rates (pressure on both you and the tenants), and a general decline in the economy, jobs, and wages.
Robert Kiyosaki tells us failing pensions are one of his biggest concerns right now.
There's more to watch out for, but before you go into a full-fetal coma, let's end on a high note …
The flip-side of any crisis is opportunity.
When asset prices collapse, those who are liquid, educated, well-connected, and emotionally prepared can acquire quality assets at bargain prices.
So note to self: Now is the time to get liquid, educated, well-connected, and emotionally prepared.
Sadly, many retirees will sell homes to raise cash, then enter the ranks of renters. So just like 2008, demand for rentals in the right areas could actually increase.
Therefore, it's important to really understand your markets, their drivers and demographics, and to be mindful of the product types and price points favored by an increasingly large retirement population.
For example, multi-story homes can be less desirable to seniors. Warm weather is a plus … who wants to shovel snow in their 70s?
Great local medical services are also really important to seniors.
And if retirees have moved away from friends and family in search of affordability, great transportation infrastructure is another valuable market "amenity".
And of course, areas with an overall lower tax burden help those fixed incomes stretch further.
It's not rocket science, but you do have to think.
That's why we attend conferences and listen to smart people talk about all these things from different perspectives.
It's also why we host the Investor Summit at Sea™ each year, where we get together with big-picture thinkers together and street-level niche experts to find ways to think big but invest small and smart.
Whether you join us at these events or find your own tribe, we encourage you to take your nose off the grindstone a few times a year and confer with the smartest investors you can find.
Because even though you can't possibly watch it all and see every threat or opportunity forming, your tribe can. And you can all learn faster together.
Until next time … good investing!
More From The Real Estate Guys™…
The Real Estate Guys™ radio show and podcast provides real estate investing news, education, training, and resources to help real estate investors succeed.
---
Love the show?  Tell the world!  When you promote the show, you help us attract more great guests for 

your

 listening pleasure!