Last week the Fed pumped over $200 billion of freshly printed cash into the repo market.
Since then, the Fed's upped the ante to $400 billion … and counting.
For those young or asleep during the 2008 financial crisis …
… back then, the Fed provided an infusion of $85 billion per month to keep the wheels on the financial system bus.
Today, they're pumping in nearly that much PER DAY.
That's MIND-BOGGLING.
They're trying to keep interest rates DOWN to their target. Of course, interest rates matter to real estate investors. We typically like them low.
But this isn't about real estate. It's more about banks who hold debt (both mortgages and bonds) on their balance sheets.
As we explained last time, when interest rates rise, bond values fall …
… and a leveraged financial system with bonds as collateral is EXTREMELY vulnerable to collapse if values drop and margin calls trigger panic selling.
The Fed seems willing to print as many dollars as necessary to stop it.
And that brings us to an important question …
If the Fed can simply conjure $400 billion out of thin air in just a week … is it really money?
This matters to everyone working and investing to make or save money.
For help, we draw on lessons learned from our good friend and multi-time Investor Summit at Sea™ faculty member, G. Edward Griffin.
Ed's best known as the author of The Creature from Jekyll Island. If you haven't read it yet, you probably should. It's a controversial, but important exposé on the Fed.
In his presentation in Future of Money and Wealth, Ed does a masterful job explaining what money is … and isn't.
In short, money is a store of energy.
Think about it …
When you work … or hire or rent to people who do … the energy expended produces value in the form of a product or service someone is willing to trade for.
When you trade product for product, it's called barter. But it's hard to wander around town with your cow in tow looking to trade for a pair of shoes.
So money acts as both a store of value and a medium of exchange.
The value of the energy expended to create the product is now denominated in money which the worker, business owner, or investor can trade for the fruits of other people's labor.
This exchange of value is economic activity.
Money in motion is called currency. It's a medium of transporting energy. Just like electricity.
When each person in the circuit receives money, they expect it has retained its (purchasing) power or value.
When it doesn't, people stop trusting it, and the circuit breaks. Like any power outage, everything stops.
So … economic activity is based on the expenditure and flow of energy.
This is MUCH more so in the modern age … where machines are essential to the production and distribution of both goods and information.
Energy is a BIG deal.
This is something our very smart friend, Chris Martenson of Peak Prosperity, is continually reminding us of.
Here's where all this comes together for real estate investing …
New dollars conjured out of thin air can dilute the value of all previously existing dollars.
It's like having 100% real fruit juice flowing through a drink dispenser.
If someone pours in a bunch of water that didn't go through the energy consuming biological process of becoming real fruit juice in a plant…
… the water is just a calorie free (i.e., no value) fluid which DILUTES the real fruit juice in the dispenser.
Monetary dilution is called inflation.
Legendary economist John Maynard Keynes describes it this way …
"By a continuing process of inflation, government can confiscate, secretly and unobserved, an important part of the wealth of their citizens."
Inflation waters down real wealth.
Fortunately, real estate is arguably the BEST vehicle for Main Street investors to both hedge and profit from inflation.
That's because leverage (the mortgage) let's you magnify inflation's effect so your cash-on-cash ROI and equity growth can outpace inflation.
Plus, with the right real estate leverage, there's no margin call. Meanwhile, the rental income services the debt.
Even better, the income is relatively stable … rooted in the tenant's wages and lease terms. Those aren't day-traded, so they don't fluctuate like paper asset prices.
Effectively, you harness the energy of the tenant's labor to create resilient wealth for yourself. And you're doing it in a fair exchange of value.
Of course, the rental income is only as viable as the tenant's income.
This brings us back to energy …
Robert Kiyosaki and Ken McElroy taught us the value of investing in energy … and markets where energy is a major industry.
First, energy jobs are linked to where the energy is. You might move a factory to China, but not an oil field. This means local employment for your tenants.
Your tenants might not work directly in the energy business, but rather for those secondary and tertiary industries which support it. But the money comes from the production of energy.
Further, energy consumers are all over the world, making the flow of money into the local job market much more stable than less diverse regional businesses.
It's the same reason we like agriculture.
While machines consume oil, people consume food. Both are sources of essential energy used to create products and provide services.
So when it comes to real estate, energy, and food … the basis of the investment is something real and essential with a permanent demand.
Though less sexy and speculative, we're guessing the need for energy and food is more enduring than interactive exercise cycling.
Real estate, energy and agricultural products, are all real … no matter what currency you denominate them in.
And the closer you get to real value, the more resilient your wealth is if paper fails.
Right now, paper is showing signs of weakness. But like a dying star, sometimes there's a bright burst just before implosion.
Remember, Venezuela's stock market sky-rocketed just before the Bolivar collapsed.
Those who had real assets prospered. Those who didn't … didn't.
Are we saying stocks and the dollar are about to implode? Not at all. But they could. Perhaps slowly at first, and then suddenly.
If they do and you're not prepared … it's bad. It you're prepared and they don't … not so sad. If they do and you're prepared … it could be GREAT.
Real assets, such as well-structured and located income property …
… or commodities like oil, gold, and agricultural products (and the real estate which produces them) …
… are all likely to fare better in an economic shock than paper derivatives whose primary function is as trading chip in the Wall Street casinos.
So consider what money is and isn't … the role of energy in economic activity … and how you can build a resilient portfolio based on a foundation of real assets.
"The time to repair the roof is when the sun is shining."
John F. Kennedy
Until next time … good investing!
More From The Real Estate Guys™…
The Real Estate Guys™ radio show and podcast provides real estate investing news, education, training, and resources to help real estate investors succeed.
---
Love the show?  Tell the world!  When you promote the show, you help us attract more great guests for 

your

 listening pleasure!
It's been a busy week of alarming financial news!
Of course, events that rattle financial markets sometimes barely register to real estate investors. That's because rents and property values aren't directly involved in the high-frequency trading casinos of Wall Street.
So while paper traders frantically scramble to avoid losses or skim profits from currency flowing through the machinery …
… real estate investors calmly cash rent checks and wonder what all the fuss is about.
However, as seasoned investors discovered in 2008 …
… Wall Street's woes sometimes spill over and become Main Street blues … primarily through the linkage between bond markets and mortgages.
So even though the Saudi oil almost-crisis garnered a lot of attention …
… something BIG happened in an obscure corner of the financial system which has alert observers concerned …
Repo Market Chaos Signals Fed May Be Losing Control of Rates
Bloomberg, 9/16/19
Repo Squeeze Threatens to Spill Over Into Funding Markets
Bloomberg, 9/17/19
And no, this isn't about people losing their cars or homes. It's about a systemically important part of the financial system.
Before you tune out, remember …
… when you see words like "chaos" and "losing control" and "spill over" in the context of interest rates and funding markets … it's probably worth digging into.
When credit markets seize up, asset prices collapse. While this is troublesome for Main Street … it's DEVASTATING to the financial system.
And when the financial system breaks down, it affects EVERYONE … even smug real estate investors who might think they're immune.
So grab a snack and let's explore what's happening …
Wall Street operates on obscene amounts of collateralized leverage. Real estate investors use leverage too, but there's an important distinction.
There are no margin calls on real estate. So when property values collapse temporarily for whatever reason, positive cash flow let's you ride out the storm.
Not so in bond markets. When the value of a bond that's pledged as collateral falls, the borrower faces a margin call.
This means the borrower needs cash FAST. This is a risk of the game they play.
But when traders are confident they have ready access to cash at predictable and reasonable prices, they stay very active in the market.
This is important because healthy markets require an abundance of assets, cash, buyers, sellers, and TRUST to keep things moving.
When any one falters, markets slow down … or STOP … credit markets can freeze, economic activity stalls, and it hits real estate investors too.
The head Wizard at the Fed says not to worry … just like they said about the sub-prime problem back in 2007.
Fool us once, shame on you. Fool us twice, shame on us.
But we're far from expert on the repo market, so we encourage you to read up on what it is and why everyone's talking about it.
Meanwhile, we'll hit the high notes to get you started …
In short, the repo market is where short term borrowing happens. It's like a pawn shop where market participants hock bonds to raise some cash.
But when repo rates spike like this …
Source: Bloomberg
… it means there's not enough cash to go around.
Cash is like oxygen. You can live for a while without food (profit) or water (revenue) … but when you're out of cash, it's game over.
No wonder Wall Street freaked out …
'This Is Crazy!': Wall Street Scurries to Protect Itself in Repo Surge
Bloomberg, 9/17/19
Of course, we don't really care if Wall Street takes it on the chin.
But when craziness on Wall Street has the potential to spill over to Main Street, we pay attention.
In this case, the situation is dire enough the Fed stepped in with $53 billion of emergency cash … in ONE day.
This is the first time since the 2008 financial crisis the Fed's needed to do this.
The next day they added another $75 billion.
Then the Fed announced another rate cut … and hinted at more rate cuts … and suggested a willingness to print more money.
Then the VERY next day …yet ANOTHER $75 billion.
$53 billion here. $75 billion there. Pretty soon you're talking serious money … in this case about $200 billion in THREE days … and quite possibly a serious problem.
So what? What does any of this mean to real estate investors?
Maybe not much. Maybe a lot. We certainly hope the Wizards behind the curtain pull the right levers the right way at the right times.
But if this is a pre-cursor to The Real Crash Peter Schiff is concerned about, things could become more complicated than "just" a 2008-like collapse of asset prices.
As we chronicle in the Real Asset Investing Report and the Future of Money and Wealth video series, the world's faith in the Fed and dollar were shaken after 2008.
Meanwhile, negative interest rates on nearly $17 trillion in global debt is a symptom of a huge bond bubble today.
Here's why …
Just as rental property cap rates fall when investors bid prices up … so do bond yields fall when investors bid bond prices up.
And just like when over-zealous real estate speculators bid property prices up to negative cash flow … so over-zealous bond speculators have bid bond prices up to negative yields.
Negative yields are a symptom of a speculative bubble.
These unsustainable scenarios typically end badly when there's no greater fool left to bid the price up further.
And then, when the market goes "no bid" … prices collapse. Bad scene.
Remember, bonds are the foundation of the credit market and financial system.
This repo problem is like finding a big crack in the foundation of your favorite property.
The bigger concern is the size of the building sitting on the faulty foundation … and how much it might take to patch the crack.
So here's the inspection report …
Global debt is around $250 TRILLION. These are bonds … many of which are pledged as collateral for loans … creating an almost incomprehensible amount of derivatives.
Worse, many of those pledged bonds are subject to margin calls.
This is a HIGHLY unstable situation and operates largely on trust.
Think about what happens if bond prices fall …
Borrowers who pledged bonds are upside down and need to raise cash fast.
When they get to the market, they find there aren't enough dollars to go around. Cash starved sellers start discounting to attract buyers … causing rates to rise.
Again, it's just like trying to sell an apartment building in a slow market. As you lower the price, the cap rate (yield) goes UP.
As yields rise, bond values everywhere fall … triggering more margin calls, more demands for cash, more desperate sellers … and a dismal downward death spiral.
And then it spreads …
As the demand for cash grows, anything not nailed down is offered for sale … often at a steep discount to compete for a limited supply of dollars.
This is contagion … falling prices spreading like wildfire across daisy-chained balance sheets.
Yikes. (Of course, if you have cash, it's a shopping spree)
Enter the Fed's printing press to save the day. But this ONLY works long-term if the market TRUSTS the Fed and their printed product.
In 2008, the world worried as the Fed took its balance sheet from $800 billion to $4.5 trillion. And that was just to paper over the now relatively small sub-prime mortgage mess.
It worked (temporarily) partly because the world didn't have much choice. Dollars were the only game in town.
Today is much different than 2008. The world is wiser. Alternatives to the U.S. dollar and financial system exist or are being developed.
And the SIZE of the potential implosion is MUCH bigger than 2008.
Meanwhile, the Fed has already returned to lowering rates … and now is injecting substantial amounts of fresh cash into the system.
The question is … can the Fed print enough dollars to paper over a serious bond implosion … and if they do, will the world still trust the U.S. dollar?
Perhaps this is why central banks have been loading up on gold.
Coming back down to Main Street …
Whether the repo market is a canary in the coal mine signaling looming danger … or just a friendly wake up call to stay aware and prepared for something else later …
… there are some practical steps Main Street real estate investors can take to build a little more resilience into their portfolios.
First is education. The more you understand about how things work and how to recognize warning signs, the sooner you'll see shifts so you grab opportunity and dodge problems.
It's why we constantly encourage you to study, attend conferences, and get into meaningful conversations with experienced investors.
Next, it's important to pay attention.
Most of what's happening is widely publicized. But things are easy to miss when events don't seem directly relevant to your Main Street life. They often are.
From a practical portfolio management perspective, it's probably a great time to lock in low rate long-term financing, cash out some equity and retain a good level of liquidity.
When prices collapse, cash is king … and credit doesn't count.
Be attentive to cash flows in current and future deals.
Invest in keeping your best tenants and team members happy. Look for ways to tighten up expenses and improve operations. Cash flow is staying power.
Focus on affordable markets and product niches supported by resilient economic, geographic, and demographic drivers.
Real estate is not a commodity or asset class. Certain markets and niches will outperform others. Be strategic.
Most of all, stay focused on the principles of sound fundamental investing. Be careful of having too much at risk on speculative plays.
As we've said before, an economy can be strong based on activity, but fragile based on systemic integrity.
If the system breaks down, then economic activity slows … sometimes dramatically … and if you're only geared for sunshine, the storm can wash your wealth away quickly.
Until next time … good investing!
More From The Real Estate Guys™…
The Real Estate Guys™ radio show and podcast provides real estate investing news, education, training, and resources to help real estate investors succeed.
---
Love the show?  Tell the world!  When you promote the show, you help us attract more great guests for 

your

 listening pleasure!
The ghosts of the Great Financial Crisis of 2008 still linger (as they should) in the minds and hearts of seasoned real estate investors …
… even though it's been a an equity party for the last 10 years.
Of course, no one wants to hear it might be ending. Then again, every new beginning comes from another beginning's end.
And as we recently noted, a bend in the road isn't the end of the road … unless you fail to make the turn.
Right now, it seems like the global financial system is flashing caution lights all over the place.
Consider these recent headlines …
U.S. Treasury bond curve inverts for first time since 2007 in recession warning – Reuters, 8/14/19
Ex-Fed boss Greenspan says 'there is no barrier' to Treasury yields falling below zero – MarketWatch, 8/14/19
China Prepares Its "Nuclear Option" In Trade War – OilPrice.com, 8/13/19
Some real estate investors see these headlines … and yawn. Probably a mistake.
Experienced real estate investors and their mortgage professionals know mortgage rates pivot off the 10-year Treasury yield.
And because mortgages are the most powerful tool in a real estate investor's toolbox and interest one of the biggest expenses, interest rates matter.
Regular listeners know we like fixed rates now because the risk of rates rising is greater than the benefit of them falling further.
It doesn't mean they will. There's a LOT of effort to keep them down.
In fact, just a year ago, 10-year Treasury yields were nearly 3.5 percent and today it's half that. But at just over 1.5 percent, how much lower can they go?
You'd be surprised.
After all, the venerable Alan Greenspan himself is publicly raising the possibility Treasury yields could fall below zero.
How is that even possible?
Who makes a loan (buy a bond) not just for free (no interest income), but knowing they'll get paid back LESS than the principal amount?
You might think no one in their right mind would do that, yet …
Negative-Yielding Debt Hits Record $14 Trillion as Fed Cuts
Bloomberg, August 1, 2019
And in Denmark, home-buyers can get a 10-year mortgages at NEGATIVE .5 percent interest …
More good news for homeowners: Mortgages below 0% at fixed interest rates
(Unless you're fluent in Danish, you'll need to run this one through Google translate)
Home-buyers are being PAID to borrow.
So you can add negative interest rates to the list of items under "this time it's different" … because this has never happened before.
What does it mean?
We're still working on figuring that out. but we think it's a clear sign something is broken … or least seriously different.
One of our favorite Brainiac economic commentators and an unconventional thinker is Keith Weiner at Monetary-Metals.
In a recent essay, Keith argues that based on the Net-Present-Value calculation, when interest rates hit zero, the value of assets become infinite.
We're not sure we agree, because the limiting factor is the ability to debt service … even if all you're doing is repaying principal.
But we do agree the result of cheap money is equity growth.
And this creates a HUGE and unique opportunity for income property investors.
That's because when you get a mortgage to buy an income property, you're also purchasing the income to pay down the loan.
Of course, this doesn't mean it's a risk-free ride.
If you lose your self-control and pay more for the property than the property's income can service, you've transitioned from investor to speculator.
Now you're banking on the equity growth in the property to compensate you for the negative cash flow … a subsidy that must come from someplace else.
This structure is most likely to occur with 1-4 unit residential properties because those lenders will let you supplement the property's income with your own.
A word to the wise …
Unless you have a very specific, high probability plan to raise rents post-purchase …
… be VERY careful about buying a negative cash-flow property in an uber-low interest rate environment.
It's doubtful lower rates will come along to reduce your interest expense and boost cash flow.
Of course, most commercial lenders won't make a negative cash-flow loan, so if you're playing at the pro level, you're less likely to step on that landmine.
But the aforementioned headlines have some even MORE CONCERNING things to consider …
First, yield-curve inversion has preceded the last five recessions.
Fortunately, those recessions don't usually show up for about year and a half.
So if you pay attention today, there's no reason to be blind-sided in two years. Hopefully, you've got time to prepare. But the clock is ticking.
Recessions mean softer employment and less Main Street prosperity.
Remember, when things are tight, people and businesses tend to move where the cost of living and tax burdens are lower.
Keep this in mind when picking markets, property types, and price points.
It's always good to have some people above you on the food chain, who will move down and bolster demand in your niche during tough times.
Of course, that's just your run-of-the-mill market-cycle awareness. Nonetheless, it's always good to remember the basics.
But what if the system breaks down? What if the "this time it's different" items tell a different story?
We've been watching this for quite a while.
We first spoke about it at the New Orleans Investment Conference six years ago.
We got into more detail on it at our Future of Money and Wealth conference. Of course, we've been writing about it regularly.
Now we're talking about it even more because mainstream financial media is finally taking notice. Maybe we're not crazy.
So even though we just wrote about it last week, when you hear about "nuclear options" in a trade war between the two biggest economies, would you rather hear the warnings multiple times … or risk missing it altogether?
And what if the Fed is really lowering interest rates to preemptively buffer the impact of China pushing the nuclear button? Will it be enough?
There's a lot of hype about "the best economy ever" … and perhaps statistically it's true.
But if interest rates spike suddenly, all that "best ever" talk goes away, along with trillions in equity … and it's a whole new ball game.
Our pal Peter Schiff thinks the Fed will create trillions of dollars in a desperate attempt to reflate asset prices and keep rates down.
Gold is suggesting foreign central banks are preparing for trouble.
Those aware and prepared will make fortunes. Those unaware and unprepared will likely take a hit … or worse.
It's not the circumstances that are good or bad. It's how well you're prepared and how quickly you respond when things start moving quickly.
The warning lights are flashing. Better to be prepared and not have a problem, than to have a problem and not be prepared.
Now is the time to expand your education, understanding, and network … and fortify your portfolio, just in case.
Until next time … good investing!
More From The Real Estate Guys™…
The Real Estate Guys™ radio show and podcast provides real estate investing news, education, training, and resources to help real estate investors succeed.
---
Love the show?  Tell the world!  When you promote the show, you help us attract more great guests for 

your

 listening pleasure!
Interest rates are a big deal for real estate investors … for many reasons.
The first and most obvious reason is because interest rates are the price of the money you borrow to invest with.  Higher rates mean higher payments and less cash flow.
Of course, even when you pay cash for your properties, your tenants probably carry consumer debt … car loans, credit card, and installment debt …
Higher rates mean higher debt payments for your tenants, so less of their monthly budget is available to pay you rent or absorb rent increases.
Also, your property values, exit options, and liquidity are all affected by interest rates.
Higher rates mean buyers have less capacity to bid up comparable properties … and fewer buyers can afford to buy your property when you're ready to sell.
For these reasons and others, most real estate investors and their mortgage advisors pay very close attention to interest rates …  especially when financing or re-financing.
But there are other very important reasons for real estate investors to care about the future of interest rates …
Interest rates are a barometer for the health of both the currency and the overall economy.
Last time we looked, most real estate investors transact and denominate wealth in currency (dollars for Americans) … and your rental properties, tenants' incomes, and overall prosperity all exist inside of the broader economy.
So the potential for big changes to either the currency or the overall economy matter to real estate investors just like they do to paper asset investors.
In fact, based on the amount of debt most real estate investors use, interest rates are arguably even MORE important to real estate investors.
We're just a couple of days away from our Future of Money and Wealth conference … with nearly 400 people coming … and right now we're thinking a lot about the dollar and interest rates.
Peter Schiff is speaking.  Peter wrote Crash Proof in 2006 and released it in 2007.  Back then, he loudly warned of an impending financial crisis whose roots would be in the mortgage market.
Sadly, back then we didn't know Peter, and we didn't read his book.  Then 2008 happened, and we were blindsided by the financial crisis.
So now we read more … a LOT more.
We make time to listen to people like Peter Schiff, Robert Kiyosaki, and Chris Martenson.  And we work hard to share them with our audiences.
A very interesting book we just finished is Exorbitant Privilege by Barry Eichengreen.  He's Professor of Political Science and Economics at Cal Berkeley.
Eichengreen published Exorbitant Privilege in 2011, which means he probably wrote it in 2010.
Keep this in mind as we share these prophetic excerpts from Chapter 7, "Dollar Crisis"…
"What if foreigners dump their holdings and abandon the currency [dollar]?  What, if anything, could U.S. policymakers do about it?"
"It would be nice were this kind of scenario planning undertaken by the Federal Reserve and CIA … it would have to start with what precipitated the crash and caused foreigners to abandon the dollar."
Note:  Eichengreen probably didn't know at the time that James Rickards, former attorney for Long Term Capital Management (the hedge fund at the center of the near financial meltdown of 1998), was participating in precisely this kind of planning, which Rickards describes in his book Currency Wars, published a year after Exorbitant Privilege.
Back to Eichengreen's prophetic 2011 commentary …
"One trigger could be political conflict between the United States and China.  The simmering dispute over trade and exchange rates could break into the open …
"… American politicians … could impose an across-the-board tariff on imports from [China]."
WOW … Eichengreen wrote that at least 7 years before this March 22, 2018 headline from CNBC:
Trump slaps China with tariffs on up to $60 billion in imports: 'This is the first of many'
Back to Eichengreen in 2011 …
"Beijing would not take this lying down."
China to US: We'll match your tariffs in 'scale' and 'intensity'
Eichengreen in 2011:
"Or the United States and China could come into conflict over policy toward rogue states like North Korea and Iran."
If you've been following the North Korea drama, you probably know this one's been back and forth.
Last summer, China seemed to side with North Korea.  Then they tried to take a neutral position.
But recently Kim Jong Un paid a secret visit to China.  Of course, no one really knows what that was about.
But based on recent trade policy it seems the U.S. isn't sucking up to China for help with North Korea.  So maybe the U.S. and China disagree on North Korea?
Now STAY WITH US … because the point of all this is … according to Eichengreen …
China's relationship with the United States and the U.S. dollar has a DIRECT impact on the future of YOUR money, interest rates, and wealth.
And if you're like most Main Streeters, you may not completely understand the connection …
… just like we didn't understand what Credit Default Swaps had to do with our real estate investing in 2008 … until everything suddenly imploded …
… despite reassurances from the wise and powerful man then behind the curtain of the Federal Reserve, Ben Bernanke.
And the point here isn't Iran, or North Korea, or tariffs, or trade wars … it's about whether China gets upset enough with the U.S. and opts for the nuclear option …
Eichengreen in 2011:
"… China [could] vent its anger and exert leverage … by … dumping [Treasuries] … would send the bond markets into a tizzy … interest rates in the United States would spike.  The dollar would crater … could cause exporters, importers, and investors to abandon the dollar permanently."
Obviously, there's a LOT more to this topic than we can cover today.
Our point for now is that way back in 2010-11, Eichengreen envisioned a scenario in which conflict with China could create a dollar crisis.
As you can see, today's headlines are living out his concerns.
When you read Eichengreen, like Jim Rickards, he talks about things reaching a tipping point … where everything happens fast.
We lived that in 2008 and it was NO FUN.  But that was only because we were on the wrong end of it.  While we got slammed, others made fortunes. They were informed and prepared.  We weren't.
So be cautious of normalcy bias and complacency when it comes to contemplating the possibility of a dollar crisis.
Better to be prepared and not have a crisis … than to have a crisis and not be prepared.
Until next time … good investing!
---
More From The Real Estate Guys™…
The Real Estate Guys™ radio show and podcast provides real estate investing news, education, training, and resources to help real estate investors succeed.
Real estate investing is a VERY different approach to wealth building than paper asset investing.  You could say they're two different worlds.
But the paper world has far more impact on real estate investing than many real estate investors realize.
And when those worlds collide, it's often a painful shock to real estate investors.
The 2008 financial crisis is a perfect case in point.
When the paper world started securitizing mortgages on Main Street real estate, and then created derivatives from those securities in order to place HUGE paper bets in Wall Street's casinos …
… when the bets went bad it decimated Main Street real estate.  MANY surprised real estate investors were CRUSHED.
Of course, central banks around the world fired up printing presses and papered over the whole mess … reflating stocks, bonds, and real estate.
Those who got in the game AFTER the crash … or got in position BEFORE the crash … have ridden that reflation wave to build big fat balance sheets.
So it's all good … right?
But there's been some tremors in financial markers which make us think it's a good time to check our financial earthquake preparedness.
And those early warning signs are in the PAPER world …
You've probably noticed the stock market's been jittery.  Which is actually great for real estate … because more people are interested in it, and rightfully so.
But the stock market's gyrations have baffled many financial TV talking heads.
Earnings are up, they say.  Jobs are up.  Hourly wages are up. Unemployment is down.  Taxes are down.  It's all good … they say.
And YES … all those things are good.  Good for stocks.  Good for real estate.
But … the dollar has been falling … against gold, against the yen, and certainly against Bitcoin.
What might that mean?
It could that a weak dollar (in spite of a strong economy) means … for whatever reason … big dollar holders are selling.
Our friend Simon Black recently wrote an interesting piece on this topic.
But understanding the causes and opportunities is a BIG discussion … so we're dedicating two full days with top experts to dig into it.
We realize compared to shopping for properties, negotiating deals, arranging financing, and getting properties prepped for sale or rent … all this financial jabber isn't very exciting for real estate investors.
We get it.
We spend most of our time chasing opportunities as well.  Offense is fun.  And most of the events we promote focus on building wealth through real estate.
But twice a year, at our annual Investor Summit at Sea™ in the spring, and the New Orleans Investment Conference in the fall …
… we bring the worlds of real estate, paper, and commodities all together to compare notes, and get outside our real estate paradigm.
At the very least, we learn new things, meet new people, discover other interesting investment opportunities … and have a good time.
That's a good investment right there.
Of course, if we pick up just one great idea, relationship, or insight that helps us avoid a problem or grab an opportunity sooner … it's a GREAT investment.
We found the BEST real estate deal of our lives … at a conference.  Just sayin'…
Until next time … good investing!
---
More From The Real Estate Guys™…
The Real Estate Guys™ radio show and podcast provides real estate investing news, education, training, and resources to help real estate investors succeed.
If you're a mass consumer of financial punditry as we are, you've probably heard the term "black swan". 

In the context of investing, a black swan is some completely unexpected event that has a substantial impact on financial markets and investors …
… like back-to-back mega-hurricanes which wreak many hundreds of billions of dollars of damage.
Even as the millions of affected people are working through the enormous task of sorting through the damage and cleaning up the mess …
… investors far away from the stricken areas are assessing the potential ramifications of these huge and unexpected events.
As we discussed in a recent broadcast, there's certainly opportunity and a role for investors to play in helping these areas bounce back from disaster.
But it could be the affliction isn't purely physical.
Consider this recent CNBC headline … 
Harvey's hit to mortgages could be four times worse than predicted—and then there's Irma
"As many as 300,000 borrowers could become delinquent on their loans after Hurricane Harvey …"
"The sheer volume of homes hit by Hurricane Irma will likely cause an increase in mortgage delinquencies as well …"
The article references a report produced by Black Knight Financial Services … so we took a look and found these notable excerpts:
"More than 3.1 million properties are now included in FEMA-designated Irma disaster areas, representing approximately $517 billion in unpaid principal balances."
"Harvey-related disaster areas held 1.18 million properties – more than twice as many as with Hurricane Katrina in 2005 – with a combined unpaid principal balance of $179 billion."
That's $696 billion of mortgages that could potentially go bad because property owners are underinsured, have negative equity, or are owned by displaced people in financial distress.
For context, according to this 2007 article from Associated Press:
"Subprime mortgages totaled $600 billion last year [2006], accounting for about one-fifth of the U.S. home loan market. An estimated $1.3 trillion in subprime mortgages are currently outstanding."
In other words, the value of outstanding mortgages on ONLY those properties inside the disaster areas is over half of what the TOTAL of ALL subprime mortgages were leading into the 2008 financial crisis.
But, you say, all those mortgages aren't sub-prime.  Prime borrowers wouldn't walk on their mortgages … potentially triggering another debt crisis … would they?
Of course, no one knows what property owners affected by the CURRENT crisis will do … or how helpful banks and the government will be this time …
… but thanks to a research report by the National Bureau of Economic Research, we know the REAL reason people defaulted on their mortgages during the 2008 crisis was … lack of equity.
" … data show that the crisis was not solely, or even primarily, a subprime sector event."
"… but … a much bigger and broader event dominated by prime borrowers …"
"Current LTV is a powerful predictor of home loss, regardless of borrower type." (LTV is loan-to-value)
"… the role of negative equity remains very powerful."
Basically, people who own underwater properties (no pun intended … okay, maybe a little intentional) are more likely to walk on their mortgages.
So if that's true, and these afflicted area properties lose substantial value, it's possible the next "storm" will be a surge of bad mortgages … to the tune of hundreds of billions of dollars.
In other words, it's not just the mortgages on PHYSICALLY damaged properties, but ALL properties in the region whose values are dragged down …
… the way prime borrowers' properties were dragged down by sub-prime borrowers' foreclosures in 2008.
Does this mean another bad mortgage fueled financial crisis is looming?
That's hard to say.  If Wall Street has once again levered to the moon and issued trillions in derivatives against these mortgages, then things could get ugly.
However, this potential crisis is different than last time …
One major problem leading up to the 2008 financial crisis was household debt service payments as a percent of disposable personal income was sky high.
Back then, borrowers across the United States were tapped out.
Sub-prime borrowers were at the margin.  So when teaser rate loans reset higher, mortgage payments became unaffordable and sub-prime borrowers defaulted.
But these defaults were scattered over many markets because it wasn't a geographic problem … it was demographic. So MANY markets were affected.
When prices fell, they took the values of prime borrowers' properties with them … and prime borrowers began to default too … not because of affordability, but because of lack of equity.
Each new default put more downward pressure on home values, eroding more equity, and drawing more prime borrowers into default.
Today, at least according to this chart from the St Louis Fed, debt service to income is much lower.
Of course, if interest rates rise, wages fall, or inflation erodes purchasing power,  once again, borrowers at the margin could default … and that could trigger widespread defaults and collapsing prices.
But that's a worry for a different day. 
As far as the fallout from these hurricanes, our bet is defaults and falling values are likely to happen primarily only in the affected areas.
However, we also suspect any spike in defaults is likely to be mitigated quickly because of the lessons gleaned from 2008.
Lenders know playing hardball with distressed borrowers only makes the problem worse. We're guessing they'll be much more flexible with loan workouts and short sales this time.
And because this is a physical disaster, not a financial disaster … government aid is likely to be fast and generous … at least on behalf of homeowners.
Plus, Uncle Sam knows if they don't put out the fire fast, it could quickly spread and burn up their banker buddies.  We doubt they'll let that happen.
Better to bail the bankers out BEFORE an implosion by helping afflicted property owners and preventing price crushing foreclosures.
So … with all that said, we think there could be some serious TEMPORARY downward pressure on prices …
…and opportunities for private investors to step in with fresh funds, pick up some bargains, and help distressed property owners out of untenable situations.
That's because owners of investment properties may not get the same level of help as owner-occupants.  They'll need to turn to private capital for assistance.
Fortunately, both Houston and most of the affected markets in Florida were strong investment markets before the disasters.
And in spite of the horrific damage, most of the basic market fundamentals remain unchanged.  So when rebuilt, they'll probably solid investment markets.
Even better, these areas are likely to see a spike in economic activity as money is invested in reconstruction.  A lot of money will be pouring into these regions.
So we're watching these areas carefully … because when the window of acquisition opportunity opens, it may only last for a short while.
Until next time … good investing!
---
 More From The Real Estate Guys™…
The Real Estate Guys™ radio show and podcast provides real estate investing news, education, training and resources to help real estate investors succeed.
They say the U.S. "recovery" began in June 2009.  And though it's been one of the weakest recoveries in history, it's also been one of the longest.
Today, we have record high stock prices and record high debt.  (Coincidence?  Perhaps.)
Common sense alone says the probability of a stock market correction and economic recession are growing every day.
As we learned in 2008, real estate investors don't always escape Wall Street disasters unscathed.
And while we enjoy and hope for continued sunshine, experience says it's a good idea to pack an umbrella … just in case.
So what does that look like for real estate investors?
We think there are three things every investor MUST have in order to thrive in a downturn … and really, these apply to ANYONE who wants to be in a position to profit from bad times when they inevitably come.
Cash
When financial markets seize up, cash is king.  Or better stated, liquid wealth which isn't dependent on a counter-party is REALLY useful.
But deposits in a bank can be frozen or seized.  And if the bank AND the institution guaranteeing the bank fails, you could even lose ALL your savings.
We know.  It seems extreme.  But it's not unprecedented. And the whole point of preparing is to imagine a worst-case scenario.
Cash is valuable in a financial crisis because the prices of quality assets often get dragged down by the collapse of the garbage assets.  Crashes can be indiscriminate.
Think about 2008.  When mortgage-backed securities collapsed, they took high quality real estate, stocks and other assets with them.
Back then it was possible to buy properties way below replacement cost … IF you had cash … because there was no credit available.  Lack of credit created the problem … AND the opportunity.
So in a worst-case scenario, where bank deposits are even just temporarily frozen, cash OUTSIDE the banking system becomes VERY valuable.
Of course, if Central Banks start printing currency to re-inflate the system, there's also a risk that your cash loses some purchasing power.  Think Zimbabwe for a worst-case scenario.
So some investors think it's a good idea to diversify liquid reserves to include non-cash liquid stores of value … such as precious metals like gold and silver … also OUTSIDE the banking system.  Now you've mitigated risk from both a banking collapse, a credit collapse, and a currency collapse.
Relationships
It's been said your network is your net worth.  The idea is relationships are an important asset.  It's true in good times … and even MORE true in bad times.
Relationships with the right people … people with specialized knowledge, a strong network of their own, and resources (including the aforementioned liquid reserves) … can open up all kinds of opportunities for you.
These are people you can barter with, borrow from, partner with, and call upon for ideas, advice, and introductions.
A wise investor is ALWAYS investing in developing strategic relationships. That's one of the primary purposes for our annual Investor Summit at Sea™
It's hard to quantify the ROI on your financials, but any accountant can tell you good will is worth a lot … and in a financial downturn, your network could be worth a FORTUNE.
Sales Skills
We often say, "You either know how to generate revenue or you have to work for someone who does."
But in down times, jobs are harder to come by.  When you know how to sell, you're able to create a job for yourself … and also for others.
And in bad times, there's more talent available needing work.  So in some ways, it's actually easier to build a great team coming out of a recession.
To generate revenue, recruit and lead a team, negotiate favorable deals, and get into and stay in important relationships …. you'll need sales skills.
Professional salespeople know sales isn't a personality type or genetic pre-disposition.  Salesmanship is a learned skill … like welding, computer programming, or accounting.
We actually consider salesmanship to be an essential survival skill … one well worth learning.  Robert Kiyosaki says, "Every entrepreneur needs to be able to sell."  We agree.
Diversification
This may not be what you think …
When most investors hear "diversification" they think asset allocation … spreading your investments around to various asset classes so if any one goes down, it doesn't take down your whole portfolio.
"Professional" financial advisors like to call real estate an asset class … like stocks, bonds, currency or commodities.
It's a rant for another day, but for now we'll just say real estate is ALL those things in one … except with a lot less paper or exposure to market manipulators.
The kind of diversification we're talking about is structuring your financial life to avoid over-exposure to any single aspect of the financial system.
This is the voice of experience talking …
Heading into 2008, our businesses and investments were ALL heavily dependent on credit markets.  And when the credit markets seized up, so did our businesses and investments.
We THOUGHT we were diversified.
We operated an educational company, a mortgage brokerage, a real estate brokerage, a radio show, a real estate development company … and even a publishing business.
On the portfolio side, we owned a variety of real estate product types including single-family homes, apartments, office buildings, and resort properties … in several different U.S. states, and three foreign counties.
Pretty diverse, right?
BUT … the common thread for almost all of our ventures was a very high dependence on credit.  We were overexposed to the credit markets.
It was a bad structure.  Then the financial crisis came and the structure collapsed. VERY no fun.
The lesson for us and for you … take a GOOD look at your financial structure.
What are you dependent on?  Is there any ONE thing which could unravel it all?
Our good friend Simon Black at Sovereign Man says, "If you prepare for a crisis which doesn't occur, how are you worse off?"
Or to paraphrase Les Brown, "Better to be prepared and not have a crisis, then to have a crisis and not be prepared."
We say plan for and enjoy the sunshine, but always pack an umbrella … just in case.
Until next time … good investing!
---
More From The Real Estate Guys™…
The Real Estate Guys™ radio show and podcast provides real estate investing news, education, training and resources to help real estate investors succeed.
What is the Fed? Friend or foe? Love it or hate it, the Federal Reserve of the United States is arguably the most powerful financial force on earth. 
Fed policies affect interest rates, prices and credit…not just in the United States, but around the world. Ben Bernanke and Ron Paul have two very different answers to the question, "what is the Fed?".
Former Fed chair Ben Bernanke has been touring the country promoting his memoir The Courage to Act.  Co-host Russell Gray stopped by a San Francisco Commonwealth Club meeting where Bernanke was speaking…just to hear what Big Ben had to say for himself.
Meanwhile, host Robert Helms sat in on a Simon Black Sovereign Man conference featuring long-time Fed critic, ex-congressman and multi-time Presidential candidate Ron Paul.
Then we sat down with the microphones and chatted about what we heard and how it relates to real estate investors.
---
The Real Estate Guys™ radio show and podcast provides real estate investing news, education, training and resources that help real estate investors succeed.
---
In the studio to reflect on the very valid, but polar opposite views of Ben Bernanke and Ron Paul on the Federal Reserve…
Your very valid host, Robert Helms
His in-need-of-validation co-host, Russell Gray
Long time listeners know we aren't raving fans of the Federal Reserve system.  So we confess that right up front. We're a bit biased when it comes to answering the question, "what is the Fed"?
With that said, we're huge believers in "getting a 360" when it comes to studying any topic…and especially one as important as the Fed.  In fact, in our Recommended Reading bookstore, we feature several books on what is the Fed.
Some, like G. Edward Griffin's iconic Creature from Jekyll Island, view the Fed as a nefarious creation of elite collectivists intent on world domination.  Scary stuff, if true.
Others, like David Wessel's In Fed We Trust, heap kudos on the Fed…and Ben Bernanke in particular…for saving the global financial system with bold action in 2008.
Obviously Mr. Bernanke concurs…as he named his memoirs, The Courage to Act.
What is the Fed?
That's a loaded question in itself.  The standing joke is that the Federal Reserve Bank is not federal (i.e., it's not a governmental agency, but rather a private company), is not a bank, and it has no reserves.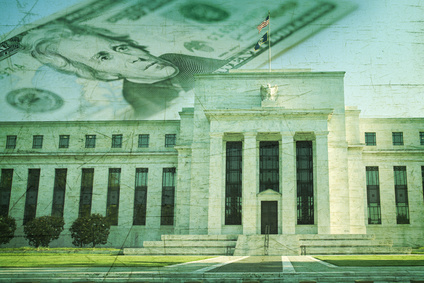 But for sake of this discussion, suffice it to say that the Federal Reserve Bank is the United States' central bank.
The Fed issues the currency (those green pieces of paper with pictures of famous dead politicians on them)…called Federal Reserve Notes (FRNs).  You probably refer to them as "dollars", but that's technically incorrect.
Of course, that opens up a HUGE can of worms about the difference between currency (FRNs) and money (dollars – which used to be specific amount of silver and gold).  But we won't go there….at least not today.
So as you can see, right out of the gate … "what is the Fed?" is complicated topic.  But it's one worth studying when you consider what Henry Ford (the guy who created the Ford Motor Company) said…
"It is perhaps well enough that the people of the nation do not know or understand our banking and monetary system, for if they did I believe there would be a revolution before tomorrow morning." – Henry Ford
Why would he say that?
Well, since Mr. Ford is no longer with us, we can only speculate.  But the gist of the comment is plainly understood.
Obviously, he felt the citizens would not be happy if they knew how money and banking worked.
And that's exactly what Ron Paul thinks.
Ron Paul has been an outspoken critic of the Federal Reserve for the four decades he served in Congress.
He wants the Fed audited.  He wants the Fed more transparent.  He wants the Fed accountable.
Ron Paul wants the Fed ABOLISHED.
Yet other people are convinced the Fed is an essential part of the U.S. financial system.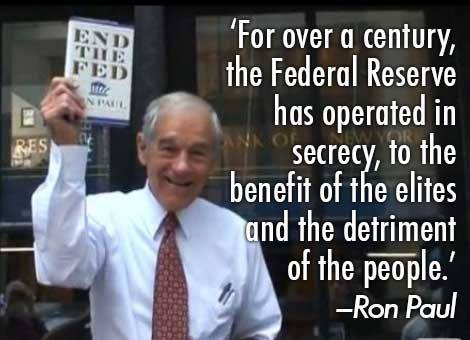 The Fed is the Bank to the Banks
If you've ever seen the movies It's a Wonderful Life or Mary Poppins, you've seen a run on the bank.
This is when depositors come wanting their money back, but the bank doesn't have it.
That's because the banking system business model is fundamentally flawed.  A bank borrows short by paying you interest…at least they used to…on your demand deposits.  The means you can pull the money out any time you want…as in "short" notice.  They, they lend long…like a 5 year car loan or a 30 year mortgage.
So the amount of actual cash on hand is very low compared to potential demands on cash (withdrawals).  The number is something less than 5%.
No wonder they run out of money!
The idea of a Central Bank (like the Fed), is to give the banks somewhere to go when they run out of money.  It's like a payday loan for banks.
So when a bank doesn't have enough money to satisfy customer withdrawals, they can go to the Fed and borrow.  Later, when they get some money in from new deposits or loan payments, they can pay it back.
Obviously, we're WAY over-simplifying this.  But that's the basic model.
The Fed Creates the Currency Out of Thin Air
So where does the Fed get the money to lend?
It prints it.
Bet you wish YOU could do that.  But you can't.  So don't try.  It won't end well.
When Panic Strikes…
When the 2008 Financial Crisis struck, financial markets froze up.  It's a long convoluted story, and if you're super interested, then you're a sickie like Russ, and you'll enjoy plowing through ALL of the books in the Banking and Economics section of the bookstore.
The short of it is that major banks, insurance companies and investment houses all ran out of money…at the same time.
How could that happen?
Leverage.
Wall Street created trillions of dollars of faux financial assets called "derivatives".  Basically it's debt secured by debt secured by debt secured by debt.  Get it?
Even though there were BILLIONS of dollars in the financial system, they were holding up MANY TRILLIONS of dollars of debt.
And when the sub-crime…oops…sub-prime…crisis hit, some of that debt went bad.
Normally, that's not a big deal.  Which is probably why Ben Bernanke assured the world the sub-prime contagion wouldn't spread.
Famous last words.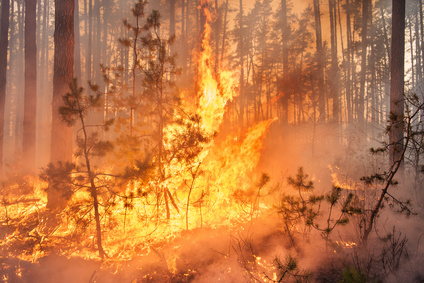 In fact, it spread like wild fire.
That's because when the sub-prime debt went bad, it set off a daisy chain reaction of ALL the derivatives (debt secured by debt secured by debt secured by debt…secured by sub-prime mortgages).
And each layer had a margin call.  So when the sub-prime loan went bad, the value dropped relative the derivatives backed by it, so the bank that pledged it as collateral got a margin call.
That means they need to put up cash.  Except they didn't have enough.
So they tried to sell some of the derivatives they had to raise cash.  But no one wanted to buy them.  Seems the word on the Street was the paper (debt) was bad.
Now, in a "no bid" environment, prices were in free fall.  Margin calls were everywhere.  More and more derivatives were hitting the market with no bid…leading to more margin calls, defaults and widespread panic.
Ben Bernanke to the Rescue
It's a big long story…but the short of it is this:  Ben Bernanke printed over $4 trillion dollars and started buying up all the bad debt.
The Fed put a "bid" under the market to stop the margin calls.
Then they made huge emergency loans to private businesses.  Like the $80 billion loan that saved AIG Insurance.
They allowed Goldman Sachs and other investment banks they liked (then Secretary of the Treasury Henry Paulson was the former CEO of Goldman Sachs) to become deposit banks so the FDIC fund could be raided…oops…used to save them.
Lehman Brothers wasn't smart enough to get their CEO into Treasury, so Lehman went bust.
So Ben Bernanke had the courage to act.  And according to people like David Wessel, Richard Duncan and Bernanke himself…Ben's bold action saved the financial system.
Good job.
Who Broke the Financial System?
Ron Paul, Peter Schiff and other critics of the Federal Reserve System claim that the entire problem was originally caused by Federal Reserve activity in the years and decades leading up to the financial crisis.
You can (and should) read more about that in Peter Schiff's books, Crash Proof 2.0 and The Real Crash.
Who Cares?
Hopefully, when it comes to understanding, "what is the Fed", YOU do.  After all, the Fed's decisions impact every aspect of the economy including interest rates, employment, wages, cost of materials, availability of credit and more.  All those things directly affect you, your tenants, the value of your savings, and the price of your properties.
But we make distinction between politics and investing.
We have an opinion about how things SHOULD be.  Sadly for us, things aren't that way.  You may have your own opinion and you may agree or disagree with us.
That's okay. It's what makes the world go around.
But when it comes to investing, whether we like the Fed or not, and whether or not we agree with the Fed, politicians or each other…what matters is making sure we understand what is the Fed and what's happening so we can try to anticipate likely outcomes and position our portfolios to roll with the flow.
Will there be inflation or deflation?  Will interest rates rise or fall?  Will employment improve or weaken?  And on and on and on…
The Elephant in the Room
So just like being locked in a room with a huge elephant which could EASILY CRUSH YOU…
So, what is the Fed? It doesn't matter if you think the Fed is evil and is trying to destroy you…or if the Fed is just a big, lumbering oaf…
If you're on the wrong end of it, you get CRUSHED.
So pay attention to the Fed.  Try to see if from all angles.  And when it moves, make your adjustments to make sure you're safely positioned.
---
Listen Now: 
The Real Estate Guys™ radio show and podcast provides real estate investing news, education, training and resources that help real estate investors succeed.
When an economy burns down, the landscape is charred and the financial food chain is disrupted.  Viable businesses starve for funding, while investors hunger for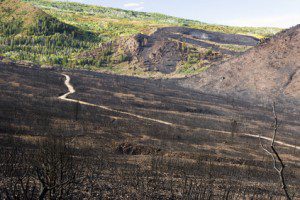 return.  The normal eco-system has broken down and sources of capital and investment opportunities aren't where they're supposed to be.  Everything is in disarray and the ensuing uncertainty breeds fear.
But it also brings opportunity.
Sadly, after an economic forest fire, most people focus on what's burned.  They hang around the old Wall Street and banking feeding grounds, waiting for things to grow back and settling for low returns or grubbing for hard to find funding.
But others are able to find new pastures simply by looking past the beaten path and seeing where the new opportunities are growing green in more fertile soil.
We found a guy who's doing something so brilliant that we decided to dedicate this episode to cultivating our understanding of his model.
Plowing through the conversation in the studio for this adventure in broadcast excellence:
Your show host and real estate Yogi, Robert Helms
Co-host and Boo-Boo bear, Russell Gray
The man with the Smokey voice, the Godfather of Real Estate, Bob Helms
Special guest, investor and real estate entrepreneur, Ron Black
A few episodes back, Ron Black called in and seeded our minds with the awareness that in today's charred economy, conventional banking is failing to feed the needs of both savers and borrowers.  Interest rates paid to savers are too low.  Access to loans for consumers and business is too tight.  Even well qualified borrowers are having a hard time finding the funding needed to grow the economy.
For investors in the past, long term appreciation has proven to provide plenty of financial timber for building a strong retirement.  Just buy stocks and real estate, water them faithfully, and in time they grow into mighty oaks of equity.  But today, the economic forest has burned down – and while those who plant now will likely have some big trees in 20 or 30 years, what if you don't have that much time?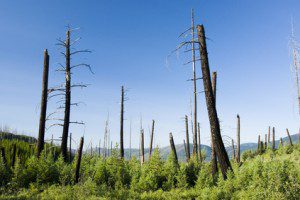 For baby boomers, the last 10 years of buy and hold stock investing has been disappointing at best. The Dow hasn't grown.  It's even worse for retired folks trying to live on interest income when yields are low single digits.  When you're living on interest, if rates go from 4% to 2%, you just suffered a 50% pruning.  Ouch.
When it comes to personal finance, conventional financial planning models are struggling to adapt. The whole system is designed to sell stocks and bonds through the Wall Street machinery and to park money in the banking system.  Then these "experts" take your money and (as we've all now sadly discovered) they do all kinds of risky things, most of which the average person doesn't understand, can't control and probably wouldn't approve of.
Conservative individual investors have been gravitating more towards dividend paying stocks. These stocks are typically issued by big companies with solid profits (or at least as solid as they can be in a fragile economy).  With yields of 6-8% and the opportunity for long term capital gains, we understand that this looks "good" compared to whatever green shoots are peeking out of the charred landscape of traditional Wall Street offerings.
Of course, if times get tough for the dividend paying company, they may choose to reduce or eliminate the dividends.  Or, perhaps they'll incur debt or distribute vital reserves to continue to pay dividends when they really can't afford it.  If this happens, you can bet the stock price will drop, which makes an exit in favor of a better offering potentially expensive.  Buy high and sell low is not a winning formula.
What about high yield bonds? Money for top quality corporate borrowers is pretty cheap right now.  The best companies are sitting on piles of cash waiting for the economy to stabilize.  They hardly need to borrow and wouldn't pay much to do so.  So high yield bonds are likely to carry substantial risk.  Plus, are you ready to trust the Wall Street credit rating agencies again?  You know, the ones that gave sub-prime mortgage backed securities a trip A rating?  We'd rather go for things that we can see and understand.
Then there's high interest savings accounts and high yield CD's.  But remember, today's definition of "high interest" is maybe 3-4%. Whoopee.  Plus, the better rates mean locking the money up for years.
So the conventional investing trees are pretty bare right now.
The problem with the Wall Street model is that investors are too far removed from the actual investment and have so little security if something goes bad (does that really happen?), that even in the good times, it's still risky.  The only reason it doesn't feel risky is because Wall Street insulates you.  Plus, all the slick marketing is intended to make you feel like giving your money Wall Street and the banks is not only normal, but your only choice.
With so much retirement planning marketing built on the Wall Street model, most people don't have any idea where to find another option – or even what it would look like.  And when they do, those Wall Street paradigms pop up and prevent people from seeing that low risk, high yield, short term, cash flow investments are possible in today's market – specifically because the Wall Street systems have broken down.
In this episode of The Real Estate Guys™ Radio Show, our special guest Ron Black describes how he identified a void left by the breakdown of the traditional mechanisms for matching investors with yields.  Best of all, his model cuts out Wall Street and the banks (after all, they're really just high priced middlemen) and gets the investor very close to their actual investment.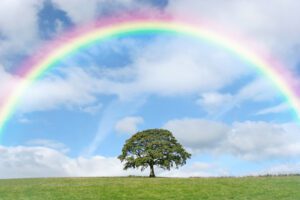 The bottom line is that double-digit high yields are currently available on short term, secured investments which are easy to access and understand. It's something anyone can do in today's market to supercharge their portfolios, whether seeking current income or long term growth of principal.  Think of it as Miracle Gro for your portfolio.
You're gonna like this show!
The Real Estate Guys™ Radio Show podcast provides education, information and training to help investors make money with their real estate investments.
Listen now:
Don't miss a show – subscribe to the free podcast!
Want More?  Sign up for The Real Estate Guys™ free newsletter!
WHO KNEW the crash was coming? Lots of people have been reverse engineering the causes of the financial crisis.  It's easy(er) to be smart when operating from hindsight.  But when someone gets it right for the right reasons BEFORE the event occurs…well, that's just impressive.
Peter Schiff is one of the few guys who called it way in advance. Not only that, but he put it in writing in his 2006 book Crash Proof (the updated version Crash Proof 2.0 is now on our recommended reading list).
Even more impressive is that Schiff appeared on a whole host of TV shows sounding the warning.  But people literally LAUGHED at him, as you'll see in the 10 minute video below.  And there are many other videos of Peter aggressively debating all kinds of people – including next week's guest on The Real Estate Guys™ Radio Show, Steve Forbes.
Featured on this week's episode:
Your host, Robert Helms
Co-host, Russell Gray
Fund manager, economist, author and outspoken commentator, Peter Schiff
Politics aside (Schiff is running for the Republican nomination for Senate in Connecticut –  with the endorsement of Steve Forbes!), considering what Peter predicted and what actually happened,  how can you not be at least curious?   It was that curiosity that had us go to Las Vegas for Freedom Fest in July, where we were exposed to many economists who follow the Austrian school of thought.  There isn't any way in a blog post to explain all we learned, but a recommended homework assignment is to review the major tenets of the Austrian viewpoint versus Keynesian.  We think you'll find it very interesting, if not highly enlightening!
What we're really interested in is being able to best anticipate macroeconomic influences that are likely to impact the value of our real estate, the strength of the jobs market, the growth of wages (which fuels growth in rents); and the cost and availability of loans.  We don't care if you're Democrat, Republican, Libertarian, fans of rap or a drinker of light beer (okay, we find the last one a little offensive) -if you have something to say that proves true and makes sense, we're interested.  Peter Schiff is a guy that has proven true and seems to makes sense.
So for this entire show, we ask Peter to tell us to our face how he knew the crisis was coming and what's going to happen next.  Based on his track record, we think he's a guy worth listening to.  Check it out and let us know what YOU think!
The Real Estate Guys™ Radio Show provides ideas, perspectives and resources to help real estate investors succeed.
This podcast brought to you in part by Audible.com.  To download a FREE audiobook of your choice, click here.
Listen Now
Don't miss a show!  Subscribe to the Free Podcast
Want More?  Sign Up for The Real Estate Guys™ Free Newsletter!