Ten amazing days … over 200 people … studying, sharing, learning, growing, and partying … that's the Investor Summit at Sea!
For 17 years, the Summit at Sea has been the highlight of our year … and we're excited to share a piece of it with YOU.
We've gathered some of real estate's most successful investors, entrepreneurs, niche experts, and thought leaders to share their insights and key takeaways from the 2019 Summit.
Listen in and learn what these pros discovered … and how it could help you make smarter investment decisions.
In this episode of The Real Estate Guys™ show, hear from:
Your sailing host,

Robert Helms

His flailing co-host,

Russell Gray

Author and seasteading expert,

Joe Quirk

Rich Dad, Poor Dad

best-selling author,

Robert Kiyosaki

The Apartment King,

Brad Sumrok

Marketing mastermind,

Kyle Wilson

The Godfather of Real Estate,

Bob Helms
And SO MANY MORE!
---
Listen
---
Subscribe
Broadcasting since 1997 with over 300 episodes on iTunes!
---
Review
When you give us a positive review on iTunes you help us continue to bring you high caliber guests and attract new listeners. It's easy and takes just a minute! (Don't know how? Follow these instructions).
Thanks!
---
This is the Investor Summit at Sea
The annual Investor Summit at Sea is always a highlight of our year.
It's a concentrated amount of time with some of real estate's smartest people … all from different walks of life, different perspectives, and even different countries.
Every year, we learn to ask better questions … clarify our thinking … and do things differently.
Opportunities like the Summit at Sea are rare. In a short time frame, investors become friends, work out problems, and do some business.
We'd love EVERY one of our listeners to join us on the high seas … but we'd need a bigger boat!
So, we've brought together some of our fabulous faculty members to share their insights and key takeaways from the 2019 Summit at Sea.
A first glimpse at seasteading
Joe Quirk was a last minute addition to our faculty this year … and we're so glad he came.
Joe's real estate niche is seasteading … that's right … homesteading the high seas.
It's a novel idea. Joe says that … considering nearly half the world's surface is unclaimed by any existing nation state … the technology is at hand to create startup countries on the ocean.
"It's sort of a Silicon Valley sensibility brought to the problem of governance," Joe says.
Instead of trying to change things from the inside, you create startups and do things better.
The first seastead has been floating off the coast of Thailand since early 2019 … and living there costs less than the average American home.
Joe and his team are ready to scale up … and scale up quickly. But he needs partners with real estate smarts to make it happen.
"We have marine engineers, economists, scientists, and medical experts. We have almost everyone we need, but we don't have people that know how to structure and sell these things," Joe says.
We view seasteading as a fascinating new frontier in real estate … and we'll have more with Joe in the coming weeks.
Look at deals through a new lens
It's Robert Kiyosaki's sixth Summit at Sea … and we couldn't be happier to welcome him back.
"I come to learn as well as to teach," Robert says. "The Summit at Sea is basically immersion learning for real estate."
Our port excursion this year was Grand Cayman. This area has undergone an interesting transition over the last few years.
Typically, people think of Grand Cayman as the place where rich people want to hide their money … but it is so much more!
Robert says he learned that how you look at a deal can really change the opportunities you see.
In the case of Grand Cayman, Robert had always looked at the market from the point of view of an investor … but he learned that sometimes it pays to try looking at a market from a developer's point of view instead.
Through this lens, he could see that Grand Cayman is becoming a target for families. As the economic gap between rich and poor widens on other islands … crime rates are rising.
But Grand Cayman has the lowest crime rate in the Caribbean.
That fact coupled with high standards of living make it attractive to a new housing demographic … not just people looking for a tax shelter.
"There's a deal of a lifetime every minute if you can see it," Robert says.
Expand your team, increase your success
The Apartment King, Brad Sumrok, joins us for his third Summit at Sea.
Brad has made apartments his bread and butter … but that doesn't mean he is done learning and growing.
"I keep expanding my team every time I'm here," Brad says.
There's no better way to grow your team than by spending a week and a half on a ship with 200 other people who specialize in a variety of asset classes.
So much of investment success is leveraging other people's experience.
Last year, Brad says he connected with our good friend CPA Tom Wheelwright … and this year Tom saved Brad seven figures in taxes!
That's a take away Brad took directly to the bank … and by surrounding yourself with smart people, you can do the same.
Master your marketing one step at a time
We've known Kyle Wilson for many years. He is a familiar face on the Summit at Sea … and always has great ideas for how to better market your real estate business.
"So many people are in the real estate business. They're good at real estate. They're good at finding markets and putting together teams, but not always solid in their marketing position," Kyle says.
It's easy to overcomplicate marketing. At the end of the day, marketing is simply connecting the dots for your customers.
Kyle says the key for real estate investors is to act in a strategic way. Don't just throw a bunch of stuff at the wall and hope it sticks.
And remember that so much of real estate investing is built on relationships. Never let what seems like a good tactic get in the way of a good relationship.
Kyle is leaving the Summit with a list of ideas and action items … but cautions investors to take things one step at a time.
"You can't do it all. Pick the one thing that's screaming at you that will make the biggest difference and start there," Kyle says.
A wealth of amazing opportunities
If anyone understands the benefits of an opportunity like the Investor Summit at Sea, it's the Godfather of Real Estate himself … Bob Helms!
We've been hosting these cruise ship conferences for 17 years … and Bob has been with us every time.
With 40 years of real estate experience, Bob has seen amazing changes in the way investors make money and grow their opportunities.
"As I look at the group that is here with us today and the diversity of things they are involved in, I can't help but have a big grin on my face," Bob says. "The opportunities out there are amazing."
Bob says his advice to investors is to educate themselves on different locations and asset classes. Find the niche that is right for you … and start building a winning team!
Get on the advance notice list for next year's Summit at Sea by visiting our website … and listen in to the full episode to hear from even more experts and ideas from our week on the waves.
---
More From The Real Estate Guys™…
The Real Estate Guys™ radio show and podcast provides real estate investing news, education, training, and resources to help real estate investors succeed.
---
Love the show?  Tell the world!  When you promote the show, you help us attract more great guests for 

your

 listening pleasure!

The economy may be strong …
but what about the financial system supporting it?
Discover the opportunities hidden inside a FRAGILE financial system … and how to HEDGE against inflation, deflation, and even stagflation.
Featuring voice largely shunned by mainstream media, the Future of Money and Wealth reveals …
The REAL trade war no one's talking about … and how Russia and China are making major moves to take down a major U.S. stronghold …
Which assets are in bubbles now … and specific strategies to fortify your balance sheet … before it's too late …
The shocking truth about oil … it's direct impact on YOUR wealth … and how to profit from what's about to happen …
Who the new tax law REALLY helps … and how YOU can use it to grow more wealth faster (it's NOT an IRA) …
PLUS … candid conversations about crypto-currencies … wealth privacy strategies … contingency planning … and MUCH MORE!
Just ONE good idea can make or save you a FORTUNE …
Future of Money and Wealth brings you a HUGE collection of experts, thought-leaders, and real-world investors … who ALL volunteered their time to share their best ideas, warnings, and strategies with over 400 people in the live audience …
---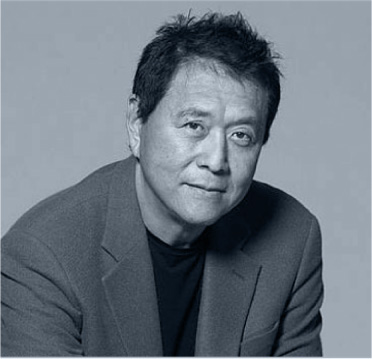 Robert Kiyosaki
Famous for being the greatest-selling personal finance author in history (Rich Dad Poor Dad series), Robert is a mega-millionaire investor in real estate, precious metals, and oil. He's also an avid student of money, economics, investing, and the financial system. He was one of the few pundits publicly warning the world about the 2008 financial crisis.
---
Doug Duncan
Doug is SVP and chief economist for Fannie Mae, which is perhaps the most dominant force in U.S. residential lending.
Doug is responsible for strategic research, including how Fannie Mae's activities affect housing. He's been named one of Bloomberg / Business Week's 50 Most Powerful People in Real Estate.
---
Peter Schiff
Peter's also a multi-millionaire investor, money manager, and outspoken financial pundit.
A best-selling author in his own right (Crash Proof 2.0 and The Real Crash), like Robert Kiyosaki, Peter was on record vociferously alerting people in 2006 about the impending financial crisis.
---
Chris Martenson
An economic researcher and futurist, Chris is an expert in the relationship between energy, the environment, and economics. Rising to prominence with his groundbreaking video series, The Crash Course, Chris is a best-selling author (Prosper!) and hosts a popular podcast featuring interviews with a variety of thought leaders and experts.
---
Simon Black
A former Army intelligence officer turned international entrepreneur and investor, Simon's a worldwide traveler, an avid student of political and financial history, and has developed an eclectic portfolio of investments and business ventures all over the globe.
Simon's diverse experience and global perspectives make his presentations both practical and enlightening.
---
Tom Wheelwright
Tom's a high energy tax and wealth strategist, a best-selling author, an entrepreneur … and is Robert Kiyosaki's personal CPA.
Tom's extremely well-versed in the new U.S. tax law and shares how investors can use it to build substantial wealth and permanently reduce taxes.
---
Kim Kiyosaki
Kim is a high-powered real estate investor, entrepreneur, and best-selling author of Rich Woman. She's co-founder of the Rich Dad company and a popular speaker on the topics of investing,

entrepreneurship, and empowering women.
Kim co-hosts the Rich Dad radio show, and is an avid student of investing, economics, and personal development.
---
G. Edward Griffin
Ed is a renowned investigative journalist and best known for his epic and controversial book, The Creature from Jekyll Island – A Second Look at the Federal Reserve.
Ed has a deep and historical understanding of money, currency,

central banking … and a knack

for explaining all of it in an easy to understand way.
---
Brien Lundin
For nearly four decades, Brien's been an active student, investor, commentator, and newsletter publisher in the precious metals industry.
As producer of the longest running investing conference in the world, Brien's one of the most informed, connected, and intelligent experts on money, precious metals, mining, investing, and economics.
---
Future of Money and Wealth is brought to you by The Real Estate Guys™ Radio Show
Broadcasting on conventional radio since 1997, The Real Estate Guys™ radio show is an investment talk program focusing on real estate as the core of a real asset portfolio.
After being among the many real estate investors caught completely unaware and unprepared for what happened in 2008 …
… hosts Robert Helms and Russell Gray are on a mission to bring the brightest and best real asset investing experts together to share insights, ideas, and strategies for building and preserving real, sustainable wealth.
The Real Estate Guys™ co-host Russell Gray explains why …

What YOU DON'T KNOW you don't know can COST YOU BIG …
Sound dramatic? Maybe. But consider this …
Wealth Wiped Out Without Warning
In 1929, 1987, 2000 and 2008 … millions of people were financially DEVASTATED by market disruptions they didn't even see coming.
Meanwhile, in those very same markets … informed and prepared investors not only survived … they THRIVED.
What's the difference?
Be Careful Who You Listen To
Successful investors didn't buy the hype from Wall Street, financial media, and politicians who downplay dangers … just so they can earn fees, placate advertisers, and win votes.
Remember this classic assurance?

"Importantly, we see no serious broader spillover to banks or thrift institutions from the problems in the subprime market."
Federal Reserve Chairman Ben Bernanke on May 17, 2007



Oops. Of course, just a year later the financial system melted down … triggering the GREATEST FINANCIAL CRISIS since the Depression.
But successful investors back then understood history. They looked at the financial system underneath the "strong" economy … and saw reasons to be alarmed.
They paid attention to the people and signs others were ignoring …
… so they could be proactive to get in position to prosper while there's still time.
TODAY, there are record levels of consumer, corporate, and government debt …
… and rising interest rates are already triggering loan defaults … to levels not seen since the 2008 crisis.
Stocks indexes are setting bubble highs … and market volatility suggests traders are ready to run for the exits … crashing prices … at the first sign of recession.
And that's just some of the more obvious challenges facing Main Street investors.
But there's GOOD news …
Many successful investors prospered through past market disruptions and YOU can too.
By finding new ideas, strategies, and the right experts you're better able to see what's coming sooner …
… so you can be proactive preparing YOUR business and portfolio to both survive and THRIVE through the next crisis.
Future of Money and Wealth brings YOU important insights from many top experts … so YOU can be more aware and prepared.
Eavesdrop on the Experts …
Imagine being a fly on the wall while some of the biggest brains in economics and investing share expert insights and discuss the most pressing issues facing investors today ..
You don't have to imagine … because the Future of Money and Wealth is all on videotape and ready for YOU to watch from the comfort of your own home or office!
Just ONE good idea can make or save you a FORTUNE …
Explore the future of money and wealth with people well-qualified to have an opinion …
Speakers include Rich Dad Poor Dad author Robert Kiyosaki and outspoken financial pundit and money manager Peter Schiff.
Both men are famous for LOUDLY warning the 2008 crash was coming … in spite of being mocked by mainstream financial media.
Back then the economy was STRONG … but the financial system was FRAGILE. And while many "experts" couldn't see it … Kiyosaki and Schiff did.
And while Federal Reserve chair Ben Bernanke was DEAD WRONG … Robert Kiyosaki and Peter Schiff were RIGHT.
Today Robert Kiyosaki and Peter Schiff are concerned again. And this time they're not alone.
Fannie Mae (yes, THAT Fannie Mae … the one making most of the mortgages in the U.S.) chief economist Doug Duncan points out that most of his predictions from last year turned out to be eerily accurate …
… and then reveals when he thinks the NEXT recession will strike (it's not that far away)
And that's just one of TWENTY powerful expert presentations and panels recorded at the Future of Money and Wealth conference.
Other important topics include …
Where real estate is likely headed … and which niches are best positioned for profit
Why oil and gas are likely headed higher … and the important impact on the economy and opportunity for investors
The fascinating rise of block-chain technology … and how crypto-currencies are changing the future of money and wealth
… PLUS a shocking revelation about the RAGING currency war between the U.S. and the tag team of Russia and China.
Far Away But TOO Close to Home …
You'll discover there's a WHOLE LOT MORE to the sparring between Uncle Sam and Russia and China than the mainstream media lets on.
And while it may seem like it's far away from YOUR income and investments … it's NOT.
If you earn, save, or measure your wealth in dollars …
… you REALLY need to understand the Future of Money and Wealth.
Nearly 400 people in the live audience at the Future of Money and Wealth conference were blown away. They called it "life-changing", "eye-opening", and "invaluable".
But don't take our word for it … watch for yourself …
Here's the GREAT NEWS …
We videotaped the ENTIRE event … all TWENTY presentations and panels …
… nearly fourteen compelling hours of essential education …
… and we've organized them all into one powerful online video series.
Now YOU can hear directly about the Future of Money and Wealth from Robert Kiyosaki, Peter Schiff, Doug Duncan, Chris Martenson, Tom Wheelwright, Brien Lundin, Simon Black, G. Edward Griffin … and MANY other top experts.
You may not know who all these people are right now … but you'll be REALLY glad to hear from them.
Their wisdom is impacting the lives of many millions of people all around the world … and it can help you too.
Real World Investors React …
It's one thing to hear and understand what's happening in geo-politics and macro-economics. It's another to decide what to DO about it at the micro-level.
So we included lots of practical insights from a great collection of niche experts, including …
---
Adam Taggart
Adam started his career as investment banker and saw first hand how broken Wall Street is. Later, he helped a company go from start up to acquisition in Silicon Valley. Today, Adam and his partner Chris Martenson develop and share ideas to help people prosper even when the world is full of uncertainty.
---
Kathy Fettke
Kathy's a highly successful real estate investor, syndicator, and investment club leader.
She's also a frequently featured expert real estate pundit in media and at conferences.
---
Gene Guarino
Gene's a recognized leader in the residential assisted living facilities investing space. He's a trained, but not practicing Certified Financial Planner. Gene saw opportunity in solving one of the major problems facing an aging demographic … and grabbed it.
---
Beth Clifford
Armed with a formal education in classical economics and graduating with honors, Beth cut her business teeth on the streets of Wall Street.
Today she's CEO of a groundbreaking offshore real estate development and construction company.
---
Brad Sumrok
Brad freed himself from the corporate grind in less than 5 years by investing in apartment buildings.
The 2008 financial crisis crushed many homeowners … and made many apartment investors multi-millionaires. Brad not only built a portfolio that survived the crash … he thrived through it.
---

David Sewell
David is a Canadian-born international agricultural investor and entrepreneur operating in Latin America.
With an MBA in Corporate Finance and an extensive background in real estate, securities, syndication, and international business … there's not much David hasn't seen.
---
Damion Lupo
Damion is a modern-day financial renaissance man with expertise in real estate investing, precious metals, and crypto-currencies. He specializes in strategies using alternative assets and sheltering wealth from predators and taxes through qualified retirement plans.
---
Patrick Donohoe
Patrick is a financial strategist and an expert in the unique use of life insurance contracts for enhanced cash management and private banking.
He has a degree in economics, hosts his own financial podcast, and is an avid student of economics, investing, and financial history.
---
Dana Samuelson
Dana has been in the precious metals business for decades.
He owns and operates a long-established precious metals and numismatic coin dealership, and is past-President of the Professional Numismatic Guild.
---
It's said to truly understand a subject, you need to study it from multiple perspectives.
Wealth that took a lifetime to accumulate can be lost or severely diminished in a financial crisis.
To survive and thrive when a financial system collapses or resets takes understanding, awareness and preparation. Future of Money and Wealth is an affordable, fun, and easy way to get started!
A tremendous value …



This program cost MANY thousands of dollars to produce. With travel, hotel and registration … every person at the taping paid thousands.
And the information in this video series is EASILY worth thousands of dollars … because just ONE great idea can make or save you a FORTUNE.
So we could charge a LOT more for this program … and it would be totally worth it.
And of course, we need to charge SOMETHING to cover costs … AND more importantly, so you have enough skin in the game that you'll actually watch it all.
But as you'll see … it's important to get this vital information out to as many people as possible. So we're making it a no-brainer …
Get ALL 20 videos … 14 hours of compelling content …

for only $497

(regularly $1997)
PLUS a SPECIAL BONUS when you act today … the Strategic Real Asset Investing webinar.

HUGE value … great price … powerful, life-changing information. But ONLY if you watch it!
Remember … what you don't know that you don't know could cost you a fortune … just ask all the people blind-sided by the last financial crisis.
"An investment in education pays the best dividend."
– Benjamin Franklin
Good advice. No wonder Ben's on the $100 bill.
Now it's decision time …

You've read this far for a reason.
You're concerned about the future … YOUR future … but while it's easy to be interested, it takes an investment of time, money and effort to actually get educated and busy implementing.
But if you think that's a burden …
Consider the price of NOT being informed and prepared …

And even if "this time it's different" (famous last words) …
.. and there's never going to be another financial crisis … sunshine and unicorns for as far as the eye can see …
Which is worse … to be prepared and not have a crisis … or to have a crisis and not be prepared?
Remember, the course you don't watch can't help.
Whatever you have, you've worked hard for.
And remember … the flip side of a crisis is opportunity, so it's not gloomy … there's a lot to look forward to and plan for.
For the informed and prepared … the future is bright. But for those who aren't … not so much.
With the stakes this high, it's time to …



To your prepared and prosperous future,
Robert Helms and Russell Gray
Hosts
The Real Estate Guys™ Radio Show
Producers of Future of Money and Wealth
P.S. Think about how much financial education you got in school. Most people get NONE … and so they're easily herded into a system designed to feed the banks interest, the government taxes, and Wall Street commissions and fees.
Worse, without context … it's nearly impossible to recognize major problems forming … while bankers, politicians, and financial media claim all is well.
Future of Money and Wealth will shock and enlighten you … and help you prepare yourself and your portfolio to PROSPER through what many experts believe is an inevitable economic re-set.
You're a click away from changing your future …
Get ALL 20 videos … 14 hours of compelling content … for

only $497

(regularly $1997)
PLUS a SPECIAL BONUS when you act today … the Strategic Real Asset Investing webinar.
Just ONE good idea can make or save you a FORTUNE …
This is our 16th year hosting our annual educational event … the Investor Summit at Sea™. Guests and faculty have all disembarked from a wonderful week learning about the future of money and wealth.
We didn't want our wonderful listeners to miss out entirely on the treasure trove that is the Summit … so we hosted a live recording session on board the ship!
In this episode of The Real Estate Guys™ show, we chat with some of our illustrious faculty members. Listen in to hear their reflections and insights on our week at sea.
You'll hear from:
Your adventurous host, 

Robert Helms

His seasick co-host, 

Russell Gray
Robert and Kim Kiyosaki

, the brains behind

Rich Dad, Poor Dad

G. Edward Griffin

, author of

The Creature from Jekyll Island

Securities law attorney

Mauricio Rauld
Victor Menasce

,

author of

Magnetic Capital

Glen Mather

, president of NuView IRA
---
Listen
---
Subscribe
Broadcasting since 1997 with over 300 episodes on iTunes!
---
Review
When you give us a positive review on iTunes you help us continue to bring you high caliber guests and attract new listeners. It's easy and takes just a minute! (Don't know how? Follow these instructions).
Thanks!
---
Lessons from Robert and Kim Kiyosaki
It was a pleasure to have the always inspiring Robert Kiyosaki and his wife, Kim, on board for the Summit. "It's more important than ever before to come on Summit at Sea because so much has changed," Robert says.
The duo enjoyed hearing from experts with many different points of view. "The conversations happening behind the scenes are the most important part," Robert adds.
Lucky attendees were able to hear from Robert … and female attendees joined Kim in a women-only breakout session about finding financial freedom.
We asked Robert and Kim about their opinions on educating younger people … and why it's important to have youth at the Summit.
"It's important we teach the younger generation," says Robert. "We need to teach kids to look at the world from a different point of view. Most kids haven't been trained to see a problem as an opportunity."
Kim adds, "What they teach you in school is the opposite of what it takes to be successful." According to Kim, school teaches you there's only one right answer … and you should never make a mistake.
But investors need to learn there are many right answers … and mistakes are the best way to learn. Plus, says Robert, "Student loan debt will never amortize on you."
Robert and Kim recently celebrated the 21st birthday of Rich Dad, Poor Dad. "The message remains the same," says Kim. Lessons like "your house is not an asset" and "savers are losers" still ring true, Robert says.
A red pill from G. Edward Griffin
G. Edward Griffin gives this review of the Summit: "I'm amazed at what I learned and that so many people learned so much!"
Edward walked us through the process of writing his book, The Creature from Jekyll Island. He almost gave up twice because he thought he couldn't do the content justice … but he persisted. Today the book is on its 48th printing!
What about the young people? "Young folks can buy into the idea that the banking system is stealing from them in a legalized fashion," Edward says. "We're at a huge tipping point."
Edward created the Red Pill Expo to get the word out to people that things aren't always as they seem in the world of money and banking. "You have to be aware before you can do something about the problem," he says.
The Expo aims to help people "take the red pill, break out of the matrix, and see reality."
Edward had some great words of wisdom for everybody listening … "We have within all of us the power to understand that most of the great barriers in life are not the barriers we think they are."
Three experts on the power of community
The author of Magnetic Capital, Victor Menasce, reports, "When you break bread with people, the level of connection and the environment is amazing."
Attorney Mauricio Rauld agrees. The Summit provides attendees with the opportunity to "absorb knowledge like a sponge," he says. "It's an amazing environment."
Faculty member Glen Mather believed in the power of the Summit so much he brought his first-time property buyer daughter so she could learn too.
Glen has seen the Summit work its wonders firsthand … on himself. "I can't listen to these guys without thinking, 'There is so much we have to change,'" he says.
We think getting together to learn is incredibly valuable … if we didn't, we wouldn't have created the Summit at Sea™. We offer materials like our podcast and educational reports as the start of a relationship … with the hope that listeners will take that relationship to the human level.
Gathering as a community is a powerful experience … and experiences like the Summit allow both fledgling investors and experts alike to learn new information, open their minds to ideas, and form life-long connections.
---
More From The Real Estate Guys™…
The Real Estate Guys™ radio show and podcast provides real estate investing news, education, training and resources to help real estate investors succeed.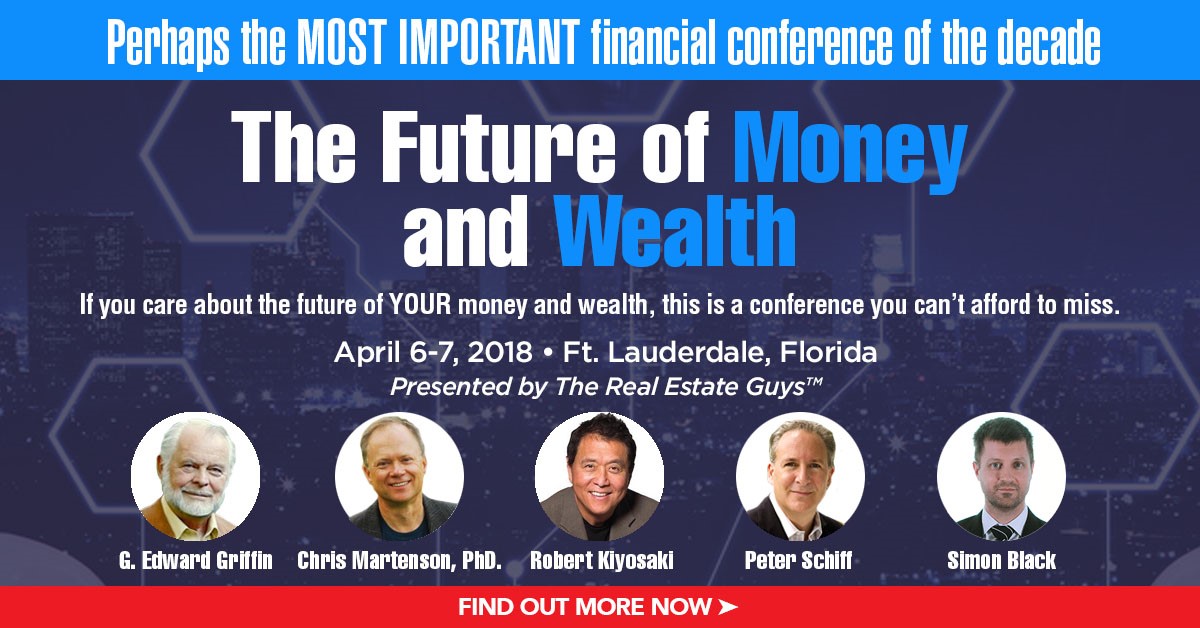 The world economic order is under-going massive change right now.  We're literally watching it unfold in the daily news.
Yet few investors really understand what's happening and why … or what they can do to both grow and protect wealth during these historic times.
"Those who can't remember the past are doomed to repeat it." – George Santanya
In two power-packed days our all-star line-up of notable experts will explain …
How the U.S. dollar is under attack and what it means to Main Street investors

What are the best and worst investments based on what's happening now … and where it's headed

How savvy investors are preparing to be on the right side of an historic wealth transfer most people don't see coming
Remember, the flip side of crisis is opportunity.  But pretending everything is fine … and not being prepared in case it's not … can be dangerous and expensive.
"Maintain unwavering faith you can and will prevail in the end, regardless of the difficulties, and at the same time, have the discipline to confront the most brutal facts of your current reality." – Jim Collins, Good to Great
Our latest show was recorded with you in mind – it's a special one, unlike anything we've ever shared before! It takes place while cruising the open seas during our 15th annual Summit at Sea™.
You get to be a fly on the wall during an organic, non-scripted conversation with three of the world's smartest experts in real estate and investing. (Lucky you!)
The way we see it, life is a buffet. And it's up to you to choose wisely about what to put on your metaphorical plate. Our guests are here to help you choose the right portions. They will be dishing out juicy tips about how to get ahead of the game … and stay ahead.
In our latest show you will hear from:
Your bold Master and Commander, Robert Helms
His co-captain, Russell Gray
Mega bestselling author and investing expert, Robert Kiyosaki
Legendary author and film producer, Edward Griffin
International entrepreneur and founder of "Sovereign Man," Simon Black
---
Listen
---
Subscribe
Broadcasting since 1997 with over 300 episodes on iTunes!
---
Review
When you give us a positive review on iTunes you help us continue to bring you high caliber guests and attract new listeners. It's easy and takes just a minute! (Don't know how? Follow these instructions).
Thanks!
---
The buffet is open
Every year at the Summit at Sea™, we witness an interesting paradox. Some of the brightest people gather onboard a beautiful cruise ship and we spend our time sharing wisdom and learning from each other.
But when we come out of our classes and go on deck, we see the other side of the coin. We see people lined up at the buffets and bars who are just waiting for things to happen to them.
"I call these people the victims," Simon Black says. "The world is changing so fast. Demographics are changing. We have to make decisions on a daily basis about how to create capital. When you have uncertain times, there is something to be said about getting together with the tribe at an event like Summit."
That's is something we can all agree on: property sharing at its finest. Intellectual property, that is.
"The truth of the matter is all the great shifts in history have been driven by 1-2% of the population," G. Edward Griffin says. "The rest were just followers."
Look who's talking
We all want to affect real change. Events like Summit at Sea™ are a catalyst for change. The power is palpable.
Ed, Simon, and Robert are three of our outstanding faculty members who use their life experiences to engage the minds of millions by creating valuable educational tools.
Ed's work is astounding. His books, such as The Creature from Jekyll Island and The Fearful Master have changed how we think about the world around us.
Simon's international entrepreneurship training teaches others how to make more money and keep that money, which ultimately increases personal freedom.
Robert is best known for his little purple book that continues to cause a financial revolution. Rich Dad, Poor Dad has been motivating people around the world to reshape their financial goals for 20 years.
History repeats itself
The best way to prepare for the future, whatever that may be, is to look to the past for answers to today's economic and geopolitical questions.
"Everything that is happening has happened before to some extent," explains Simon. "If we think about the Ottoman Empire, we see that the people existed to support the Empire rather than the other way around. I hope this isn't our future, but we have seen similar instances in our own lives."
Civilizations have come and gone. Ancient Rome. Babylon. Greece. Once thriving metropolises left in shambles because people weren't willing to read the signs.
What are the signs to look for?
"We need to watch for the corruption of money," says Robert.
As a kid, Robert would collect dimes, quarters, and half dollars because he had a suspicion money wasn't exactly as it once was. Turns out, he was right.
"In Roman times they would steal silver by filing it off coins," Robert says. "In 1964, the U.S. did a similar thing by using cheaper metals to plate the coins. And as a kid, I knew what was happening just by the looking at my money."
Like Robert, we know human beings are intuitively smart about their money. Sometimes their education just needs a little fine-tuning.
"We are smart enough to read the signs," Robert adds. "We know that when bad money comes into circulation, good money goes into hiding."
Taxation without representation
What about the new hot-button topic? Taxes.
We want people to start thinking differently about taxes and their income in general. Once people can see innovative answers to basic questions about taxes, debt, capital gain, and investing, we'll have a nation armed with the keys to success.
"Tax is one of my favorite topics," says Simon. "Many people still believe the idea of paying taxes is moral. That we are somehow morally obligated to pay. But if we look, we'll see an overwhelming level of waste and fraud."
Robert has also been thinking unconventionally about taxes for years. And his financial journey ultimately turned his investments, savings, and other capital — maybe even the coins he collected as a kid — into millions of dollars.
"My whole game is to make millions of dollars while not paying taxes — legally, of course," Robert says. "The reason the rich are getting richer is because they have no debt and they don't pay taxes."
Outsourcing our problems
Ultimately, what we want our listeners to gain from hearing these experts is they have the power to choose. With education and proactivity, they can earn millions, find true success, and make the world a better place.
Today's problems might reflect our past, but they don't have to be our future. We CAN'T sit back and let the changes just happen. We CAN'T outsource. We have to be it all — the manager, CEO, and owner of our destiny.
We have to think differently. Past generations may have faced similar issues to our current wealth gaps, stock inflation, and housing bubble, but it's our job to discover new answers.
At the end of the day, we'd say humanity is something you can always bet on …
… and take straight to the bank.
"I think all the trends point out that we are on the verge of a financial emergency," Ed explains. "But the root word of emergency is emerge … and those who plan and think will emerge from the rubble better than before."
The sweetest reward
The buffet of life is spread across the table and you get to choose your reward. So will you take the Jell-O or go for the crème brûlée? There is no better time than now to take control of your life. And there is no better way than joining us and other field experts at our next annual Summit at Sea™ event.
To learn more about upcoming registration, please visit our website for information about the advance notice list.
---
 More From The Real Estate Guys™…
The Real Estate Guys™ radio show and podcast provides real estate investing news, education, training and resources to help real estate investors succeed.
Ever had a life-changing week that left you reeling? That was us, after our 15th Annual Investor Summit at Sea™. It was one of those weeks we could relive over and over, and we'd like to take you aboard.
Our speakers are providing the BEST insights on real estate, economics, business and even life tips. Hear, also, why there's always room to be optimistic.
Listen in as we sail with the specialists. In this informative episode of The Real Estate Guys™ show you'll hear from:
Your captain on the economic seas host, Robert Helms
His (calm and collected?) skipper co-host, Russell Gray
Faculty member, and author of mega-bestselling Rich Dad, Poor Dad, Robert Kiyosaki
Faculty member, multi-family Investor and Rich Dad Advisor, Ken McElroy
Faculty member, investment broker, and respected economist, Peter Schiff
Faculty member, investor and founder of Sovereign Man, Simon Black
Economic researcher, and co-founder of Peak Posterity, Chris Martenson, PhD
Silicon Valley internet executive, and co-founder of Peak Posterity, Adam Taggart
Author of The Creature from Jekyll Island, G. Edward Griffin
---
Listen
---
Subscribe
Broadcasting since 1997 with over 300 episodes on iTunes!
---
Review
When you give us a positive review on iTunes you help us continue to bring you high caliber guests and attract new listeners. It's easy and takes just a minute! (Don't know how? Follow these instructions).
Thanks!
---
Preparing for the future…
Author of Rich Dad Poor Dad, Robert Kiyosaki, continues the conversation … letting us know how he looks into the future.
"It really is possible to look into the future because there are parts of history that do repeat. The number one thing repeating is the ability to print money."
The government continues printing more and more money.
Some would say it's one of the biggest scams in history.
Robert explains that the biggest culprit of this salacious scam is the lack of education.
Due to the lack of financial literacy and excessive money printing, Robert suggests we may already be in a depression.
Robert's reasons for writing the book Rich Dad Poor Dad was to prepare people for these types of crises today.
But no matter the crisis, there is still reason to be optimistic.
Robert's best advice in these economically uncertain times is to have a plan B.
In fact … Robert started with his plan B.
He didn't get a job … but instead started his own business, invested in real estate, and invested in financial education.
Robert's plan B was better than any plan A.
Much of his success had to do with his mission … his devoutness to duty, honor, and respect and in staying in line with his moral and ethical compass.
Lessons to be learned … seek financial education … have a plan B … and have a moral mission.
Debt

… is a good thing?
Debt … a four-letter word despised by many. But there ARE good times to go in debt.
Debt is overwhelming and often causes financial hardship. But real estate investor, Ken McElroy, gives his positive spin on the benefits of debt.
"I believe it's good to be in debt right now because obviously the way the dollar is being printed. That's going to drive inflation.
His simple reasoning behind this is if you are in debt now … you can pay it off with cheaper dollars later.
But don't start racking up your credit cards now. There is a BIG difference between good debt and bad debt.
Bad debt is when you invest in things that depreciate quickly after purchase.
Many people's credit card purchases fall into the bad debt category … those items simply lose value rapidly.
Good debt as Ken suggests, "is the kind of debt your tenants pay off."
In other words, it's investing in things that appreciate over time with a result in cash flow.
Essentially, "investing" in good debt is well … GOOD!
You borrow from the bank to invest in real estate (good debt) while tenants pay off that debt … and voilà you put money RIGHT back into YOUR bank account.
In Ken's experience, "Good debt is a good way to get massively rich."
Get into good debt … get more money in the bank.
Seems like an oxymoron, but the reasoning is sound.
So keep in mind … shying away from debt might actually lose you more money in the end.
A Strong Dollar … Relatively Speaking
Economist Peter Schiff joins our show once again with his expertise on the American dollar.
Peter and many others here agree that we are headed toward an economic downturn.
Generally speaking, in a strong economy and productive growth, prices don't increase because you're producing goods with a high supply.
But with decreased productivity and a shortage in supply … the economy slows down.
In many cases, the Federal Reserve resorts to printing more money causing inflation to accelerate.
We constantly hear in the news "The dollar is strong. The dollar is strong."
Is this really true?
Peter recognizes the media's common fallacy … exposing the strong dollar façade.
He explains the dollar is strong … relative to other currency falling at a slower rate.
But "it's not real strength," he explains.
Simply because the euro or the yen are weaker than the dollar doesn't equate to strength.
According to Peter, gold is only up by 8% this year … which isn't very strong compared to earlier years.
The constant increase in living costs … often more than 2% of inflation … only emphasis the weak dollar.
Peter asserts, "If the dollar really were strong, the cost of living would be falling."
Perhaps the media should redefine their use of "strong dollar."
An Opportunity for Optimism
Investor Simon Black of the popular Sovereign Man joins The Real Estate Guys™ once again at our annual sailing summit.
Just like in any investment, there are many risks or potential problems to be weary of.
Simon identifies some of these problems including "unprecedented levels of debt" and the central bank that appears to be "actively engineering it's own insolvency."
But even as the bank inflates our money away, Simon joins other experts in remaining optimistic.
There may be a number of problems, but as Simon so brilliantly pointed out "Anytime there are problems, those are just opportunities. "
These problems present us with infinite opportunities to learn, innovate, adapt, and improve our circumstance.
These opportunities are a gateway to knowledge and learning … in hopes we can establish a healthy and sustainable marketplace.
We completely agree with Simon … at the end of the day we are intelligent people and "we are going to be okay."
A Framework for Success
The Real Estate Guys™ welcomes … for the first time on the show … authors of Prosper, Chris Martenson and Adam Taggart.
Chris' curiosity led him to create a book and video series entitled The Crash Course.
After a series of events, Chris discovers that our entire entitlements system in the US is completely insolvent and unsustainable.
Intrigued by Chris' insights, Adam continued the conversation with Chris … forming a complementary (and impressive) partnership.
Using their unique skills, data, and wealth of knowledge, they co-wrote Prosper in hopes for seeking real solutions.
Both teach the principles of The Three E's. Which are:
Economy
Energy
Environment
The economy, as Chris suggests, is the most important E to pay attention to.
Without a functioning economy, we are vastly limited in possibilities.
The relationship between energy and the economy is also key to understand.
Just pay attention to oil prices.
Lastly, we need to understand the environment … what we take out of it and what we put back in.
Chris asserts, "We can't keep going as we have. It's time to have a whole new approach for living on this planet."
We can't continue to have a constant increase of growth year after year.
Yet so many companies and countries place their projections on this data.
Next year is always going to be better.
While this is a positive perspective, Chris and Adam's research shows … it is NOT actually POSSIBLE.
"Infinite growth is not possible in a finite space," Chris says.
Instead of projecting eternal growth, Chris and Adam advise investing in differing capital.
In their definition, wealth is a whole lot MORE than just the number in your bank account.
You preserve your wealth through various capitals including emotional capital, financial capital, or social capital.
You gain MORE resources by expanding your capital outside of mere money.
Developing these types of capital along with an increased resiliency … will set your path for success.
Money on the Mind
Our last interview for today is the author of The Creature from Jekyll Island, G. Edward Griffin.
The main question on our minds today is why people always want more money?
Edward's simple response says it all.
"Money is a measure of the extent of which you can ask for and receive the services of other people."
In expanding wealth, some believe money is for the greedy or evil.
However, money isn't inheritably evil.
It can provide enlightening education, take us abroad, and create tremendous opportunity.
But also, unfortunately, money can be used in unsavory ways. "The fact of the matter is that evil people have captured control of the system by which money is created," Edward states.
He is referencing the Federal Reserve.
Or what he also refers to as "the engine of inflation."
The Federal Reserve controls the creation and elimination of money.
The controversy with this agency is their excessive fiscal printing with no tangible thing to back it up.
They produce money out of thin air … and then collect borrowed interest on it.
It's a difficult concept to wrap your mind around … perhaps if the government had a little more moral in their mission like Robert, inflation wouldn't be as big of a problem.
The Insightful Summit Ensues
Many of us are floating in a sea of investment opportunity.
There are so many factors. There's the undercurrent, the winds, the weather, and the waves jostling us around.
But with every problem, there in turn is another opportunity … a chance to unify with our peers and come up with solutions.
This Summit gives us so much to digest … but don't tune out just yet.
We have a lot more thought-provoking ideas heading your way as we continue our ocean sailing.
Until next time … make some equity happen!
---
More From The Real Estate Guys™…
The Real Estate Guys™ radio show and podcast provides real estate investing news, education, training and resources to help real estate investors succeed.

Robert Kiyosaki was with us in 2018 for his 5th Investor Summit at Sea™
Is Robert Kiyosaki coming back in 2019???
We invited him!  Now we're just waiting for the answer … but rumor has it he wants to!
Why would the best-selling personal finance author in the history of the world spend several days on a cruise ship with a couple of radio talk show hosts and 200 of our closest friends?
(Hint:  It's not the money.  We can't afford to pay him what he's worth, so we don't)
In his own words…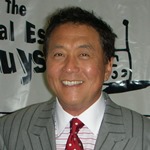 When you look at successful people, from the outside, it might seem they've just gotten lucky.
We think "luck" is what happens when you're prepared at the right time. There's no such thing as an "overnight success."
Your ability to be successful in real estate depends on your ability to get educated, take action, and not be paralyzed by fear.
We're hoping you get very wealthy from real estate investing—but don't make the mistake of thinking it will happen overnight.
You have to put in the work. And choose your teachers wisely.
On our recent show, we chat with Robert Kiyosaki, well-known author of mega-bestselling Rich Dad, Poor Dad, and one of our favorite teachers.
He'll give us some insights about why the rich get richer—and how you can get richer too.
In the Rich Dad studio for this rendition of The Real Estate Guys™ radio show, the three R's of real estate investing … 
Your rich-and-getting-richer host, Robert Helms
His riches-to-rags co-host, Russell Gray
The richest best-selling personal finance author of Rich Dad Poor Dad, Robert Kiyosaki
---
Listen
---
Subscribe
Broadcasting since 1997 with over 300 episodes on iTunes!
Review
When you give us a positive review on iTunes you help us continue to bring you high caliber guests and attract new listeners. It's easy and takes just a minute! (Don't know how? Follow these instructions.)  Thanks!
---
Special preview: Three books from Kiyosaki and team
We were lucky enough to get a preview of THREE books that Robert Kiyosaki and team have coming down the pipeline.
More Important than Money, written by the advisors of Robert Kiyosaki.
Readers will get nuggets of wisdom from Kiyosaki's team of experts, bright minds like Ken McElroy, Andy Tanner, Garrett Sutton, and Tom Wheelwright.
In real estate, and in life, it's crucial who your friends are.
In fact, the quality of your relationships is more important than money. The value of the people you hang out with—if they're the right people—is priceless.
This book will provide crucial insights into those relationships.
A new book from Kiyosaki himself called Why the Rich Are Getting Richer.
If you're listening to our podcast, you've probably read Rich Dad, Poor Dad. If you haven't yet… we HIGHLY recommend it.
Robert describes his new book as Rich Dad, Poor Dad "graduate school."
This book goes one level deeper into why the rich get rich (and how you can too).3. A special 20th anniversary edition of Rich Dad, Poor Dad.
Don't worry—the classic content is still the same.
But this edition includes brand-new material. Robert takes a look back at the economy of the past 20 years—and projects what will happen in the next 20.
This is a book that helps people take control of their lives. If you haven't read it yet, perhaps the 20th anniversary of this finance gem is a great time to pick up a copy!
How to prepare for the unknowable
Of course, none of us have a crystal ball. But a lot of Robert Kiyosaki's work is about preparing for the future.
We asked Robert to weigh in on a timely question: How can we prepare for what is unknowable?
He was kind enough to give us some sage words of advice.
"Choose your teachers wisely." In this case, history is your teacher.
There are a thousand possibilities, but in the end, the history of every paper currency only goes one way: down.
But wait, you say… I read in the news that the dollar's at an all-time high! Well, yes—compared to other paper currency. Historically, Robert reminds us, "every paper currency has gone to its true value, zero."
"Be entrepreneurs, be smart, study, choose good teachers, have good teams, support each other, and do the best you can."
Many people are highly educated in terms of degrees, but have no financial education. Educate yourself!
"Risk is a four-letter word."
In our last podcast, we talked about risk. Robert re-emphasized our point that risk can work to your advantage. He reminded us that financial education and experience give you control over risk.
Educate yourself: More Kiyosaki insights
We're all swimming in the economic sea. If you don't have any education, you don't understand the way the wind is blowing and can't see tremors forming.
Preparing for the future is really all about educating yourself. Like our motto says, it takes Education for Effective Action™.
When we talk about Rich Dad, Poor Dad, we sometimes tend to wax a little poetic.
That's because we think this book is much more than informational. It's  transformational.
To be truly successful in the real estate investing world, you have to work within the right paradigms.
The problem is paradigms become ingrained over time. They don't break easily.
Take a look at the rise of populism in the U.S. and Europe. People are uncomfortable. "They know something's wrong at the gut level," says Robert Helms.
We don't necessarily think the answer's political. The answer is in educating yourself, in making that shift so you can see into the future.
You have to be able to sense what's coming. "This is a time to make new friends, get new ideas, and look at the world differently because there will be more opportunities," says Robert Kiyosaki.
There are two sides of the coin: risk and control. You have to switch the paradigm and learn to stand on the edge of the coin.
For some people, the best advice is to go to school, get a job, and save money the traditional way. But in Robert Kiyosaki's words, "The rich don't work for money."
The rich flip conventional thinking on its head. Debt becomes a good thing. Getting a job and even a college education? Maybe not as good as you think.
"Debt is like a chainsaw. If you don't know how to use it, stay away. If you do know how to use it, debt is wonderful. It's one of our favorite tools in our toolbox," says Robert Helms.
It's this kind of thinking that will help you survive the future.
"When the chasm opens up," says Russell," you have to decide: will you fall on the side of the rich or the poor?"
With a rapidly narrowing middle class, flipping the coin on its side is a necessity.
Start educating yourself today! Transformation is a process. Pick up a book, talk to your tribe, or…
Join us at the Investor Summit at Sea™
An ESSENTIAL part of being a smart investor is hanging out with the right people.
That's why we created the Investor Summit at Sea™. It's an opportunity for YOU to meet great people and get great ideas.
This year, we'll have some amazing faculty, including Peter Schiff, Tom Hopkins, and G. Edward Griffin.
If you don't want to fall off the back of the bus into the poor pile, or you're tired of being part of the squeezed middle class, come spend a week with people who are already rich … and getting richer!
Think about the time you'd spend reading a book like Rich Dad, Poor Dad and the knowledge you'd gain from it.
Now multiply that times 100.
There will be 100 different investors, insights, and paradigm shifts. The Investor Summit at Sea™ isn't just an afternoon spent reading. It's a WHOLE WEEK for you to soak in knowledge from some of the most brilliant, hands-on investors.
We've created the opportunity for you to spend an entire week wrestling with new ideas and networking with new people. Come join us!
We're more than 80% sold out, but there's still a room left for you.
Tune in next time on The Real Estate Guys™ radio show to hear Kiyosaki advisor Ken McElroy on what's happening in the world of multifamily units and beyond!
---
More From The Real Estate Guys™…
The Real Estate Guys™ radio show and podcast provides real estate investing news, education, training and resources to help real estate investors succeed.
Get a peek into a "Secrets of Successful Syndication" event
Whether you're cutting your teeth on your first duplex, making the leap from 30-unit apartments to 100-unit apartments, or breaking ground on properties as a commercial developer – everyone needs to learn how to syndicate money to get in on bigger deals.
But how to get started? You can search online for "real estate experts" and pull up countless videos and podcasts.
OR…
You can attend an event and be in a room FULL of real estate experts and ask them questions in person.
If you're looking to find your way into real estate investing, there's nothing like the power of a LIVE event!
Our two-day event at "Secrets of Successful Syndication" at the Hilton Phoenix Airport hotel was packed full of speakers, content, and good times.
With 111 attendees from all over the United States in the room, and more than a dozen speakers, we all have one thing in common: A desire to improve our lives (and the lives of others) through real estate.
---

One-liner Nuggets from Day 1
We had a phenomenal faculty line-up in our first day. Welcomed by the Godfather of Real Estate, Bob Helms, who's been investing for seven decades, we heard from 10 speakers – and this was only on Day 1!
Each of these professionals were hand-picked because they offer tremendous real estate experience. It was a challenge to pick a single gem from all the great things they had to say, but for your enjoyment…
Here's a one-liner nugget from each speaker on Day 1:
Robert Helms, The Real Estate Guys™: "Add a zero to your thinking!"
Russell Gray, The Real Estate Guys™: "Motion is money. You learn by doing."
Brad Sumrok, multi-family investor: "You can't learn something from somebody who hasn't done it."
Mauricio Rauld, attorney: "You need to see the legal picture and have context for where a syndicate fits."
Ken McElroy, principal of MC Companies: "Market timing is the most important thing."
Charlie Koznick, acquisitions at MC Companies: "You do business with people you know, like, and trust."
Victor Menasce, developer and author: "If a deal doesn't work, it's tempting, but don't force it."
Jason DeBono, vice president, NuViewIRA: "There's 13 trillion dollars of IRA money accessible to invest without penalties."
Michael Becker, senior director, Old Capital: "Start where you're at with that you have."
Beth Clifford, international real estate developer: "Your project will be won or lost on a piece of paper."

What attendees have to say
We love meeting new friends at our events. YOU are why we do what we do!
As we made the rounds with the attendees – during breaks, at lunch, in the post-event mixer – we heard how our events help people like you with new ideas, new connections, and new courage to take action.
Here's what a few folks had to say about the first day:
"These events are high energy. Being here pushes you to think further, even on a personal side – pushing you as a human." – Westly H. (Nampa, Idaho), attended Summit at Sea in 2015
"We're here to learn valuable information in a short about of time. It's amazing to me how much money there is out there. This is a great opportunity for us to make contacts, being from a small island." – Eric & Rae Y. (Maui, Hawaii), first timers at an event with The Real Estate Guys™ event
"It's inspirational to be here. It helps my mind-frame shift gears. That's what I've been looking for. Plus, it's nice to be with other like-minded people." – Sonia L. (Marin, California), first time to an event with The Real Estate Guys™
"The Real Estate Guys are absolutely the most influential to me with the content and variety they provide. They keep me coming back for more." – Jay H. (Dallas, Texas), attended 16 events with The Real Estate Guys™ in the past five years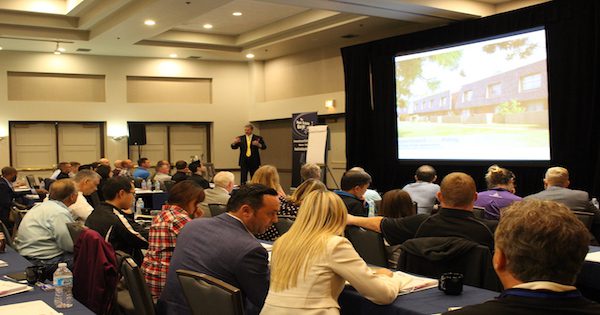 There's room for YOU, too
Anyone interested in real estate needs to get out of their office, get out in the real world, see markets, and meet people.
Attending events is one way to break out of your comfort bubble and get inspired by others who know more than you do.
No matter where you're at in your real estate journey, you can collapse timeframes by learning from other peoples' experiences.
---
More From The Real Estate Guys™…
The Real Estate Guys™ radio show and podcast provides real estate investing news, education, training and resources to help real estate investors succeed.
The Real Estate Guys™ and Robert Kiyosaki have been friends for years…
Robert's also been a frequent guest on our radio show and always has great things to say.  So be sure to check out some of his past appearances below!
But first, here's a short message from Robert Kiyosaki about The Real Estate Guys™ …
Check out these episodes of The Real Estate Guys™ radio show featuring Robert Kiyosaki …
---

Robert Kiyosaki on the Financial System, Fake Teachers and Real Assets
Listen in to find out what the greatest selling financial author in the history of the world really thinks about the financial system, fake teachers, and real assets.
---
Robert Kiyosaki, Peter Schiff, Chris Martenson, Adam Taggart, and Brien Lundin with Expert Tips on Navigating Uncertain Times
Click here to read the Broadcast Blog … or Listen Now:
---
Robert Kiyosaki on Why the Rich Get Richer and You Can Too
Click here to read the Broadcast Blog or Listen Now:
---
Robert Kiyosaki Talks Second Chance – For Your Money, Your Life and Our World
Click here to read the Broadcast Blog or Listen Now:
---
Trump, Kiyosaki and What Government Could Learn from Real Estate Investors
Click here to read the Broadcast Blog or Listen Now:
---
Why "A" Students Work for "C" Students  – Robert Kiyosaki Looks at Education
Click here for the Broadcast Blog or Listen Now:
---
Finding Your Unfair Advantage with Robert Kiyosaki
Click here for the Broadcast Blog or Listen Now:

---
From the Summit at Sea™ with Robert & Kim Kiyosaki; plus Rich Dad Advisors Ken McElroy, Josh and Lisa Lannon and more!
Click here for the Broadcast Blog or Listen Now:
---
The Real Estate Guys™ radio show and podcast provides real estate investing news, education, training and resources real estate investors need to succeed.