Last week's U.S. jobs report has been largely reported as positive. 
Of course, real estate investors prefer their tenants actually have jobs, so we agree … any economy creating jobs is preferable to one which isn't.
Here's a few of the headlines and some notable excerpts …
June U.S. jobs report beats expectations – Yahoo Finance, July 7, 2017
"The economy added 222,000 jobs in June, more than expected, while …"
"… the unemployment rate rose slightly to 4.4%."
Weird.  So it looks like the U.S. is still creating more job seekers than jobs. 
Meanwhile …   
" … the labor force participation rate also rose slightly, to 62.8% from 62.7% in May …"
That's pretty slight.   
So there's more people back in the game,  but labor force participation is still among the lowest in 40 years.
"Wage gains in June, however, were disappointing with average hourly earnings rising 0.2% over the prior month and 2.5% over the prior year." 
"In May, wage gains were disappointing, rising 0.2% over the prior month and just 2.5% over the prior year … revised down in Friday's report to show gains were just 0.1% over last month and 2.4% over last year in May."
Okay …  let's take a breath and digest some of this …
First, these are just macro numbers … but all real estate is local.  So don't get too happy, sad, or confused. 
Also, these numbers are seasonally adjusted (no one knows what that really means) and are frequently revised later (as you can see with the May wage gains).
So don't get too attached to the numbers either.
Still, the numbers are important for a few reasons … 
They provide a general idea of the overall direction of things … probably more positive than negative.  It's the macro sea your investments are floating in.

Power players like Wall Street, the Fed, the politicians, corporate CEOs, and credit issuers all think these numbers are important … and they use these numbers to make ivory-tower decisions about interest rates, lending, taxes, and expansion … which affect Main Street investors like YOU.

The numbers START you on the path of digging down into LOCAL challenges and opportunities … jobs, migration, taxes, etc.
For example, the Fed sees low unemployment, higher wages, increased labor force participation as a trigger to raise rates and tighten money. 
This sets off a chain reaction  
Wall Street's extended love affair with bond speculation might be coming to an end … because when rates go UP, bond prices go DOWN.
Conversely, when bond prices go down, rates go UP.
And if you go talk to your friendly neighborhood mortgage professional, you'll discover that mortgage rates very often pivot off ten-year bond yields.
So headlines like these mean more to real estate investors than you may realize … and sure enough …
10-year Treasury yield highest in 8 weeks as global debt selloff resumes –MarketWatch, July 6, 2017
Why a surge in bond yields could be around the corner – CNBC, July 6, 2017 
We could go on and on … but you get the idea.  
As we've been saying for many months, it's probably a REALLY good idea to carefully review all your debt … and make sure you're prepared for the potential of rising rates.
The window of opportunity to tighten things up may be closing.  And it's usually MUCH better to be a lot early than even just a little late.
So that's some of the macro-picture. 
Now let's dig into the jobs report and see if there's some intelligence we can use to identify local challenges and opportunities.
We like this chart from the Yahoo Finance article …
A few observations …
Notice the BIG gainer is Education and Health … followed by a fairly distant Leisure and Hospitaity, which is closely followed by an effective tie for third with Government and Professional and Business Services. 
The TINY contributors are (smallest to biggest) … Manufacturing, Transportation and Warehousing, and Utilities.
You can see who the biggest LOSER is … and who's in the middle.
So what useful insights can we glean from all this?
Big picture, you need to wonder about the REAL strength of an economy which is "growing" in education, healthcare, leisure, hospitality, government, and business services.
Think of it this way …
Is a business that's hiring file clerks, bookkeepers, IT workers, human resource managers and trainers … actually "growing"?
Sure, they're growing payroll and overhead.  But who's bringing in outside revenue?  Who's actually making things and filling orders?  
These are the activities which make a business profitable.
No wonder the U.S. runs a trade deficit.  The economy is largely overhead and consumption. 
So be careful about buying into a sustainable growth argument about any country, state, region or business that's not growing by creating products and selling them.
Everything else are support services which should only grow in SUPPORT of real growth … not in place of it.
With that said, it's obvious from the chart which sectors have the job growth, so regions strong in those areas are probably positioned to have more demand for real estate.
And while it's smart to cautious in these markets, there's nothing wrong with taking advantage of growth in areas heavy in support industries … especially if the region attracts money from outside.
For example, government pulls money in from it's entire jurisdiction.  So properties near government hubs can do well, even if the real productive engine is located elsewhere.
Mining and Logging is interesting for that reason also.  Those commodities are usually sold outside the region.  So they bring money in from afar.  
Meanwhile the jobs are tethered to the geography.  It's hard to move a forest, natural gas well, or copper mine to China or Mexico.
Also, when it comes to commodity-based real estate investing, you can not only play at the residential and industrial property level … owning the building people live, work and shop in …
… you can actually own the very land that's producing the commodity.
Leisure and Hospitality businesses located in the right place can also produce jobs and profit locally from prosperity located elsewhere.
If a hotel or resort location has broad and unique appeal, it can pull customers and money in from around the globe.  
 It's why we like certain parts of Belize, and Orlando.
The lesson here is to dig past the headline numbers and look for the geographic, demographic, and product niches that are out-performing … or have the potential to.
Then start watching from afar.  When you think you see an opportunity, it's probably time to go on a field trip and build boots-on-the-ground relationships to help you find and manage that uniquely profitable property.
Until next time … good investing!  
---
 More From The Real Estate Guys™…
The Real Estate Guys™ radio show and podcast provides real estate investing news, education, training and resources to help real estate investors succeed.
Trump and Sanders and a Bigger Economic Picture
In the recent New Hampshire primary vote, Trump and Sanders brought home big wins. Donald Trump summed it up in his New Hampshire victory speech…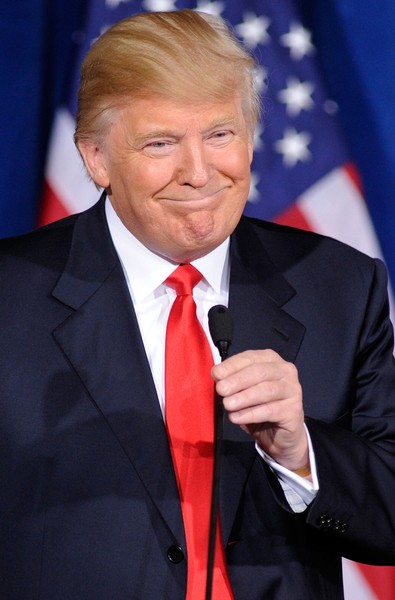 "If we had 5 percent unemployment, do you really think we'd have these gatherings?"
He could be right.
In spite of "glowing" employment reports and a Fed so confident in the "strength" of the economy it raised interest rates a "whopping" 25 basis points for the first time in nearly a decade…the ire of the electorate (and the stock market) could be telling a much different story.
John Burns Consulting recently issued a report confirming something we've been projecting for quite some time:
When it comes to real estate, for homeowners or renters (and therefore for landlords), the basis for growth isn't from foreigners snapping up U.S. real estate as a safe haven…or from hedge funds pumping billions of dollars into single-family home speculation…The real driver underneath fundamental real estate strength is real growth in both jobs and wages.
But in spite of the 4.9% unemployment rate touted by the government, that same government says labor participation is historically very low.
Look at this chart from the Bureau of Labor Statistics:
Boomers to blame? 
Some say the decline in labor participation is due to baby boomers retiring, but the government's very own stats don't support this assertion…
From 2004 to 2014, the only age group to INCREASE in labor participation was age 55 and OLDER.
Labor participation for anything UNDER 55 was actually NEGATIVE.
Clearly, baby boomers aren't driving down the labor participation rate.  They're the main group propping it UP!
What about wages?
Back in October 2014, Pew Research revealed that real wages have been stagnant (at best) for decades:
More recently, the Bureau of Labor Statistics reported real earnings notched up a tad, but a big chunk of the tiny gain came from a lower CPI (Consumer Price Index).
So small pay raises supplemented by lower prices produced a slight increase in purchasing power.
Is that enough to sustain the robust rental increases landlords have been enjoying the last couple of years?
No.  That's probably why people are moving to more affordable markets.  A trend we expect to continue.
As you can see, it's easy to get lost in the statistical weeds.
But the New Hampshire results are telling an easy to understand message on both sides of the aisle.
This economy isn't booming for working class folks.
So the voters want to kick the bums out, make America great again, return the power to the people, and stick it to the Wall Street elites…which explains (at least partly) the surprising popularity of candidates like Trump and Sanders.
Will the Fed continue to raise rates in an attempt to instill confidence?  
Based on the market's reaction, it's hard to imagine they will.  After all, the stock market's been throwing a hissy fit since the December "hike".  Just like Peter Schiff said they would.
As we discussed in a recent newsletter, the Fed rate increase resulted in a DECREASE in mortgage rates.
That's because investors dumped stocks for the "safety" of bonds, pushing yields down (yields or interest rates DECREASE when the prices of the bonds are bid UP by growing demand).
Great!  Cheaper money is always nice for real estate investing.
It's a reminder that bad times can be great times for investors, so don't be dismayed by economic uncertainty.
Oil's still not well…
Another big concern for 2016 remains the impact of lower oil prices on the credit markets.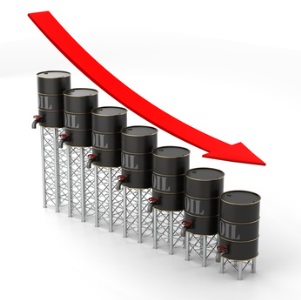 If oil prices remain suppressed for whatever reason, while it's great for consumers (your tenants), it makes it harder for indebted oil companies (employers) to meet their debt obligations.
No surprise U.S. oil bankruptcies have spiked 379%!
And if Wall Street levered up on oil bonds the way they did with sub-prime mortgage bonds, a meltdown in oil bonds could trigger another epic financial crisis…maybe even The Real Crash Peter Schiff has been warning about.
We don't know.  We just keep watching.
For real estate investors, the message is the same as it's been for a while…
Affordable properties in tax and business friendly states with good infrastructure, diverse economic drivers, and quality of life amenities will probably see a disproportionate influx of people and businesses.
So while real estate, like everything else, will be impacted by a financial crisis…it isn't an asset easily dumped by panicked investors.
And the powers that be, from governments to central banks to big business, are all highly motivated to prop up real estate.
Even better, if you've locked in super cheap mortgage money for the long term, and picked properties which conservatively cash flow, you're in a position to ride out a storm.
And if you're really prepared, you may have converted some of your equity into cash in case prices fall.
As he told us before he was a Presidential candidate, Donald Trump says in the down times, it's always good to have some cash on hand to go bargain shopping.
For now, the Trump and Sanders freight train seems to be telling us Main Street isn't drinking the "all is well" Kool-Aid.
So our focus remains on markets, properties and financing structures which position real estate investors to prosper in an economy that isn't yet on solid footing for Main Street.
After all, that's where our tenants live.
Until next time…
Good Investing!
The presidential campaign rhetoric is kicking into high gear.  Texas Governor Rick Perry says he's a job creation whiz.  His detractors say it's just dumb luck because he happens to govern a state with oil and gas under the ground.  But no one is denying there are more jobs happening in Texas than any other state.
Meanwhile, no one is talking about Jack Dalrymple.
Who???
Jack Dalrymple. He's the governor of the state with the lowest unemployment rate in the USA.  And he's the Governor of North Dakota.
North Dakota? Really??  Do you even know where North Dakota is? (Hint: It's just above South Dakota, if that helps.)
According to a recent article by the Associated Press, "Booming oil, agriculture and manufacturing industries have helped the state keep the lowest unemployment rate since November 2008."
Wow.  Oil, agriculture and manufacturing is the magic formula.  Who knew?
So what's the lesson for real estate investors?
Well, if you believe like we do, that the best tenants are those with jobs, then paying attention to what, where and why job are happening is obviously important.
In this case, North Dakota's experience is affirming what we've already come to realize:  markets with industries that are strongly linked to the geography are less likely to move off shore.  Oil and agriculture fit that bill.
So when you're researching prospective markets to buy rental property, pay close attention to which businesses are "primary" (pulling money in from outside the area) and how "linked" they are to the geography.  And of course, those businesses need to provide the kind of jobs that renters need.  Match your property choices and price points to what the employees of the local businesses can best afford.
If that all sounds like common sense, that's because it is.  But as the legendary football coach Vince Lombardi always reminded his championship teams, winning is matter of mastering the fundamentals.
The AP headline this morning says "Stock Market Slumps as Home Construction Slows".  Oh no!  We can hear the pitter patter of mutual fund investors' feet running to their computers to check the damage to their 401k.
Funny, but when we look at our computer, we see interest rates on 30 year fixed mortgages back under 5%.  Even jumbos are under 6%!  Meanwhile, gold, oil, car prices and CPI (Consumer Price Index) are all up.  (Hint: those are signs of inflation).
When you put all that in the blender, what do you get?  Well, it depends on what color glasses you're wearing. (Too many metaphors? Sorry.)
Here's the deal plain and simple: In the US, home and apartment construction is not growing as fast as the population.  Rents are not falling as fast as prices.  Interest rates are ridiculously low.  Toss in gobs of people unemployed, which means they're missing payments and wrecking their credit.  They won't be able to buy a home for awhile, so if they can't keep the one they have, they will be renting.
So what do we have?
• A growing population and influx of people going from homeowner to renter means more demand for residential rentals.
• Less new apartments and homes coming on line mean less supply.
• More competition for fewer rental units means upward pressure on rents, in spite of a weak job market.  Why?  Because people need a place to live.  Next to food, it's pretty high on most people's priority list.
• Low interest rates means if you or your investment partners are credit worthy, you can get great (i.e., low) long term interest rates on loans just before what many believe will be an inflationary cycle.  Inflation means anyone in debt will win as the value of the dollar falls.  This is why China is a little miffed at Uncle Sam.   China holds a lot (if you think a trillion is a lot) of US debt and are concerned about a falling dollar.
• Low interest rates also mean lower payments.  Lower payments make it easier to get a property to cash flow without 80% down.  To quote from that fabulous book Equity Happens, "Cash flow controls mortgages. Mortgages control properties. Properties will make you wealthy over time."  This is true with or without inflation (i.e., appreciation), because you are using the tenant's money to pay off the loan.   No other investment lets you do that.
Additional opportunities exist for the extra ambitious.  We call it finding and forcing equity.  How?  With less new units coming on line and many banks and overextended owners letting their properties fall into disrepair, there are opportunities to buy someone else's problem cheap.   Then, fix it up, rent it out and wait.  If things go your way, you may be able to refinance to get your original investment out – and now you're in for free.  Kiyosaki calls this "infinite return".  We like it.
Of course, it's not all rosy.  Unemployment is still a concern.   And financing (especially refinancing) is harder to qualify for.  But, if it were easy, then everyone would do it and there wouldn't be opportunity.  Hey, wait a minute.  It's easy to buy mutual funds, isn't it?  And everyone does it, don't they?  Hmmmmm…..
Want More?  Sign Up for The Real Estate Guys Free Newsletter!
Did you know that Backstage Pass Members get audio blogs? Save your tired eyes and make your ears do the work!  Become a Backstage Pass Member today!