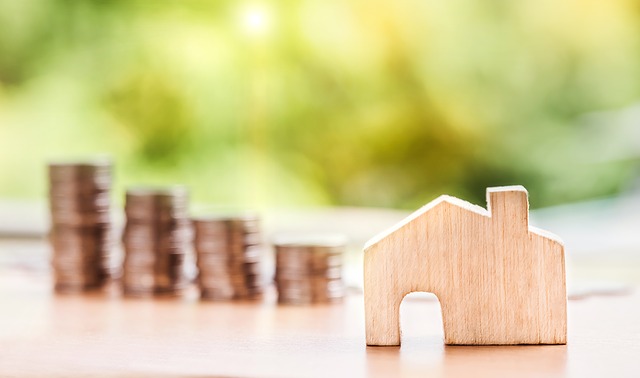 Lending is a big part of real estate investing … but sometimes your situation doesn't fit the traditional lending mold. 
If you … or your deals … require out-of-the-box funding … have no fear!
There is a great, big, wide world of alternative funding solutions just waiting to be discovered. And the payoff can be just as big. 
Today, we're sitting down with a veteran loan broker who is here to share the details of some of the creative loan products available for unconventional real estate investors. 
It's time to optimize your portfolio … and find new ways to claim needed capital. 
In this episode of The Real Estate Guys™ show, hear from:
Your fund-finding host,

Robert Helms

His fun-loving co-host,

Russell Gray 
Investor and financing strategist, Billy Brown
---
Listen
---
Subscribe
Broadcasting since 1997 with over 300 episodes on iTunes!
---
Review
When you give us a positive review on iTunes you help us continue to bring you high caliber guests and attract new listeners. It's easy and takes just a minute! (Don't know how? Follow these instructions).
Thanks!
---
Locating leverage and getting cash for deals
One of the most important questions in real estate is … where do you get the money?
Great news! Things have changed in the lending world … and today, there are opportunities like never before … all while protecting your equity. 
One of the first challenges many investors have to figure out is leverage. Leverage is what helps us magnify returns. 
In a nutshell … it means the bank loans you money so you don't have to come up with all the money to buy real estate. 
Leverage is like a chainsaw. It's a great tool … but if you use it wrong, it can cut you. 
So, today we're going to focus on alternative funding solutions. 
True investing is about focusing on cash flow. If you do that, then you can weather pretty much any storm. 
Right now, the market is pretty hot. There are people out there who have wisely built a nice portfolio … but now they have five, six, seven, or more loans and they can't get any more. 
And yet the rates are down. That leaves those investors staring at a lot of cheap money that they can't get their hands on. 
So, those investors look at the equity they have in their current properties … and they want to get at that equity. 
If you're not liquid … you're going to be like a kid locked out of the candy store. 
If the credit markets seize up … all that fabulous equity that you have disappears. But if you have strong cash flow … you'll weather it. 
How can you liquefy equity? How can you take advantage of lower rates in your portfolio and free up money so you can continue to invest? 
Loans designed for investors
Billy Brown is a seasoned investor and loan officer who specializes in helping investors and syndicators figure out the finances of investing. 
One of the big problems Billy sees is that investors get successful, start to build their portfolios … and then get what we call Fannie-d and Freddie-d out. 
They no longer conform to those guidelines Russ was talking about. They suddenly have a hard time getting a loan. 
Billy has the ability to sit down with these people and help them be able to take individual loans and restructure that in a way that frees up their qualification. 
"I love infinite returns," Bill says, "so that's how I wear my hat. I focus on how we can use the tools available to us inside lending and our lending partners to go create infinite returns."
Billy has a few different strategies in place to help people access equity. 
The first is portfolio lending. 
There are a lot of portfolio lenders out there. Banks and non-banks will do it. The idea is to take everything and put it together as an investor loan. 
The rates might be a little bit higher … but what it buys you back is the qualification of those loans. Plus, you get the option of one loan servicing multiple properties. 
This type of loan is better than going through Fannie Mae or Freddie Mac because it is designed for the job you are trying to do. 
You go from 9 or 10 loans with 9 or 10 mortgage payments that may or may not be escrowed down to one mortgage with escrow … and a whole bunch of cash. 
Billy says that if you have a simple written rule or schedule of real estate owned and your personal financial statement, he can come up with a plan fairly quickly. 
"Usually within 48 hours I have a pretty good idea of whether I can get you a recourse or non-recourse option and set out the strategy," Billy says. 
Billy also says that these portfolio loan options are fun because they are designed for investors and have a cash flow of their own. 
Special considerations for special loans
What happens if you want to sell one of your properties?
Billy says that is one of the first questions he asks when he consults with investors. "Are there any ugly children in this portfolio that you want to get rid of? If so, leave them out of the loan."
This type of lending option is really designed for the investor that wants to buy and hold a portfolio and keep hanging on to it for at least 3 to 5 years.
The reason there is a prepayment penalty is that lenders put a certain amount of resources, time, effort, and capital to be in a position to collect the interest rate from you. 
Lenders want to make sure they're making a return … so you can't use this type of portfolio strategy and then turn around in 10 days and sell it without paying a heavy fee. 
So if you've spent the last several years acquiring a portfolio of single family homes that are working for you … but you would like to have access to the capital … this is probably a great tool. 
Each lender has their own set of circumstances … and most require you to have property management. 
The property manager is the least respected and most important person on your team. 
If you have commercial properties, you probably already have management in place … but if you have single family homes, you could still be managing yourself. 
"That's a great way to learn for the first couple of years, but eventually you want to hand that job off," Billy says.
Discover the method that works for you
No matter what your circumstance is, Billy and his lending network can help. 
"We can do anything from $100,000 cash out refinance of a single family rental up to a $100 million CMBS loan," Billy says. 
To learn more about unconventional funding solutions for investors like YOU, listen in to the full episode!
More From The Real Estate Guys™…
The Real Estate Guys™ radio show and podcast provides real estate investing news, education, training, and resources to help real estate investors succeed.
---
Love the show?  Tell the world!  When you promote the show, you help us attract more great guests for 

your

 listening pleasure!
How to Buy Property and Use Leverage, In Belize!
You CAN use leverage to buy properties in beautiful Belize … you just have to think creatively!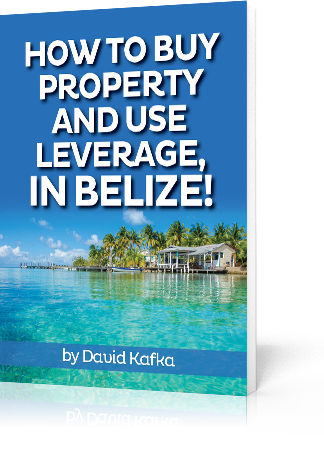 Buying property in Belize sounds like an investor's paradise … but many people struggle to pull the trigger.
Some don't have the cash. Some want to use other people's money. Others are simply afraid to invest in a land they don't understand.
This special report highlights insider tips from David Kafka … Belize investor and Re/Max broker.
Working with investors every day in Belize, David specializes in creative options for using leverage to buy property …
Discover:
✓ Options for buying in Belize when low-cost financing isn't always available
✓ Special considerations … like fees … for each financing route
✓ How to put yourself in position for massive equity growth
✓ And more!
Get creative, use leverage, and buy property in this piece of paradise!

Start by filling out the form below to access How to Buy Property and Use Leverage, In Belize!
Real estate investing can be lonely.  Very few financial conferences or commentators even talk about real estate … much less endorse it as a wealth building vehicle.
So real estate investors huddle together in obscure corners of the financial community … quietly making money and muttering about the trials and tribulations of tenants, toilets and 1031 tax-deferred exchanges.
But recently, mainstream financial headlines seem to be painting a rosier picture of real estate …
Several news outlets published articles referencing this Bankrate.com article and survey which says Americans prefer real estate over cash, stocks, gold and bonds …
The article says …

"… for the third consecutive year real estate is the favorite way to invest money not needed for at least a decade …"
"… home prices have gone gangbusters recently, climbing back above their record pre-crisis levels … according to CoreLogic."
Click Bait and Switch
But then the balance of the article is essentially dedicated to telling readers why the survey respondents are wrong for preferring real estate over stocks …

"Still, 'it's a rather poor investment,' says [a] RBC Wealth Management financial advisor.  'It's highly illiquid, and markets aren't always rational.'"

"One study … found that housing only returned 1.3 percent per year after inflation from 1900 to 2011, while stocks tended to perform more than four times better."

As you might guess, RBC Wealth Management deals in paper assets.

Their trite critiques of investment real estate reveal a lack of understanding at best … and a dishonest bias at worst.

Let's break it down.  Because whether you're raising private capital to invest in real estate …

… or just trying to convince your spouse or in-laws real estate is a viable alternative to stocks, bonds and mutual funds …

… it's important to be able to rebut the financial fake news bias against real estate.

Liquidity – LOL
The flip side of liquidity is volatility.  When traders can move in and out of an asset quickly, it makes the asset price volatile.  So liquidity isn't automatically a good thing.
The survey asked about money "not needed for at least a decade" … so liquidity isn't what investors are looking for when they buy real estate.
Besides … to say housing is "illiquid" is inaccurate. 
"Illiquid" means "not easily converted into cash" and "of a market with few participants and a low volume of activity". 
Sure, you can't day trade houses … but we see that as a plus.  It keeps prices more stable.
And when you can usually sell a house at a fair market price in about two months, that's hardly "illiquid".   Drop the price, and you'll sell it faster.
Market Rationality – ROFL
A paper asset promoter saying real estate "markets aren't always rational" … are you KIDDING???  That seems a LOT like the pot calling the kettle black. 
Way back in the 90's before the dot-com stock crash, Alan Greenspan famously accused stock market participants of "irrational exuberance".
Of course, a few years later the stock market crashed … and scared investors flocked TO real estate in the early 2000's.
With the stock market at nose-bleed levels today, we're guessing that's why people are preferring real estate over stocks again.
Only Returned 1.3 Percent – LMAO
The idea that "housing only returned 1.3 percent per year after inflation" is so off the mark it borders on absurd.
The argument is the PRICE of a home in 1900, adjusted for inflation to 2011, only grew on an annual basis of 1.3 percent …
… and that during that same period, stocks grew by "about four times that."
This argument assumes the only financial benefit of real estate ownership is price appreciation, which is a false premise.
We won't bore you with all the math, but you should grab a calculator and do it all so you can quickly blow-up this ridiculous idea that stocks beat real estate over the long haul.
Here it is in simple terms …
Leverage
When you put 25 percent down, you own property at 4:1 leverage.  So 1.3 percent appreciation is a 5.2 percent equity growth rate.

Right there, you're even with "about four times that".  But wait!  There's more …

Cash Flow 
Also missing from the comparison of stocks versus real estate is the rental income.  
Even if you're before tax positive cash flow is only two percent, with 4:1 leverage, your cash-on-cash rate is 8 percent. 
Amortization
A 30-year fully amortized loan at 5 percent reduces the loan balance (i.e., builds up equity) at a rate of over 2.6 percent per year.
Add 4:1 leverage, and you're growing equity at over 13% per year.  Now you're destroying stocks.
We'll skip tax benefits, which make it even BETTER, and let you tally the total. Any ONE of the three beats "four times that" all by itself.  Together … it's a wipe out.
People Aren't Stupid
Main Street investors have common sense … and at this stage of the information age, they're able to research and fact check quickly.
They know stock prices are being propped up by cheap money and corporate buybacks … and with the Fed raising interest rates, the party might be ending soon.

The Bankrate.com survey reinforced what our anecdotal conversations tell us … Main Street investors are nervous about the stock market. 
Their preference for cash over stocks for a ten year hold says a lot.  Main Street is looking for safety and surety.
And Main Street investors like real estate.  They understand real estate.  They TRUST real estate.

But it's not just Americans seeking financial safety in real estate.  Foreign buyers just purchased a record amount of U.S. houses.
Real estate is where people park money for long term wealth development and preservation.
Go with the Flow …
Even though home ownership in the U.S. remains at decade lows, it's actually a boon for real estate investors.  Less homeowners means more renters.
For flippers and syndicators, real estate is highly regarded and in demand.  Money wants to be in real estate … so there's a big opportunity helping it get there.
And while anything can happen, it seems the appeal of real estate isn't abating any time soon.
Until next time … good investing!
---
 More From The Real Estate Guys™…
The Real Estate Guys™ radio show and podcast provides real estate investing news, education, training and resources to help real estate investors succeed.
Money makes the world go around.  But when you don't have enough, loans are pretty handy.
Real estate financing has changed a LOT in the years following the Great Recession. To get up to speed on the state of the art of lending, in this episode we interview two loan pros.
Sitting in the broadcast cabaret:
Your host and Master of Ceremonies, Robert Helms
Master of the Obvious and no-I'm-not-related-to-Joel co-host, Russell Gray
Residential Mortgage Maestro, Graham Parham
Commercial Lending Mentor of Money, Michael Becker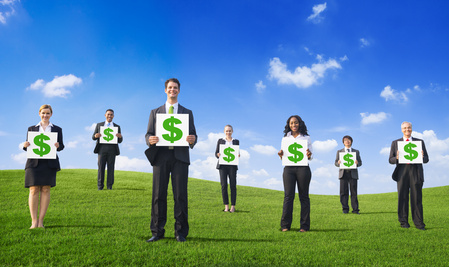 Back in the heyday of easy money…before the sub-prime meltdown exposed the flaws in that model…there were a plethora of loan programs being provided by a gaggle of eager salespeople.
Then everything blew up.  Or more accurately…imploded.  It was like someone tripped over the cord to the bounce house and all the air just came out.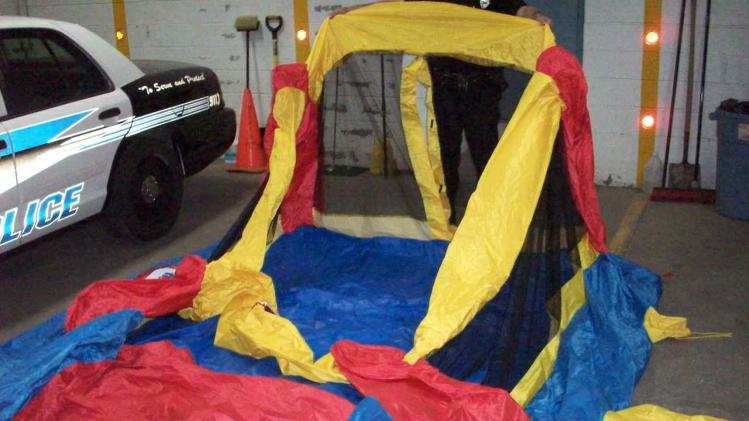 Most people in the mortgage business went broke.  Everything came to a grinding halt.
So the government and central banks intervened in a HUGE multi-trillion dollar way and put in a bottom to the free fall.
Some say they merely kicked a huge can a few years down the road.  Time will tell.
But coming out of the recession, it was much harder to get loans.  This was partly because many lenders were out of business.  And those that were still around were afraid of falling values and aggressive consumerist activism.
But that was then and this is now.
Today, by most accounts, the real estate bottom is well in place.  Equity is happening in many markets.
Dodd-Frank and its regulatory cousins are largely implemented and adapted to…and trillions of dollars in stimulus has worked its way into the marketplace and is looking for a home…to loan against.
All that to say that lending is loosening up, which makes real estate investing a little more fun…albeit more competitive.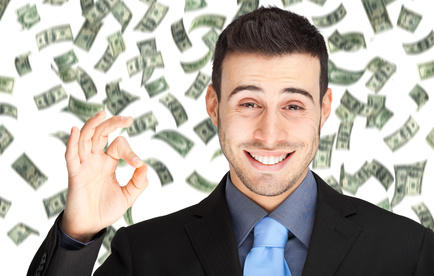 This means it's important to stay on top of new loan products and underwriting guidelines (the rules under which loans are approved).
Your mortgage team is your key to staying up to speed on this ever changing landscape.
When it comes to residential lending there are two basic categories:  4 units or less; and 5 units or more.
So in this episode we have experts on both to provide us an update on where they see lending today, and where they see it heading tomorrow.
If you're an active or aspiring real estate investor, you should be excited.  Because loan program innovation is back!  Private lenders (non-government) are getting back in the game.
This means more money flowing into real estate…and more money for you to work with to acquire more properties.  And right now, it's still dirt cheap.
But rather than clog the blog with all the details, we'll let you listen into the conversation yourself…Enjoy!
Listen Now: 
The Real Estate Guys™ radio show and podcast provides real estate investing news, education, training and resources that help real estate investors succeed.
Life as a real estate investors means making choices between the many options available.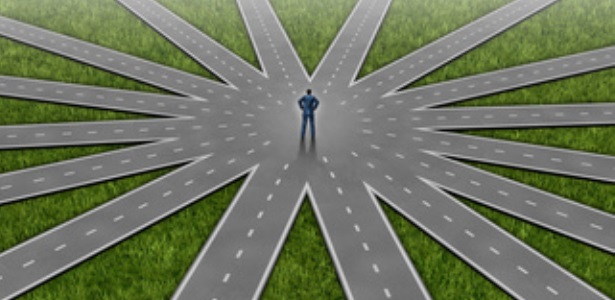 In this episode of Ask The Guys, we take on a pile of listener questions that have to do with choosing.
Making the choice to be in the studio for this decidedly interesting episode:
Your choosy host, Robert Helms
His cheesy co-host, Russell Gray
The prime choice for wisdom, The Godfather of Real Estate, Bob Helms
Special guest contributor, Danny Kalenov
We kick off the show with a Happy Birthday greeting to the Godfather, who just celebrated his 80th!  We're guessing he's learned a thing or two about investing over that time.
Then we take on a question from a young guy on the other end of the age spectrum.  He's just getting started and wants to know how to build up his credit and credibility.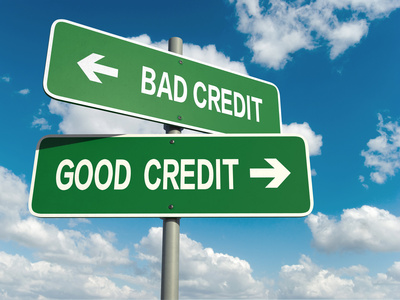 Since a credit score is really a reflection of how one handles credit, the somewhat obvious answer is to start handling credit responsibly.
It starts with simple accounts like cell phones, utilities and small credit cards.  Then you can graduate up to installment loans like a computer, car or personal loan.
The goal isn't to go into debt…at least not yet.  It's simply to demonstrate a consistent history of timely payments.  And the sooner you get started, the better.
But while you're doing that, you can still go do deals.  It means you have to find partners who have what you lack and need what you have.
For a young person, you usually need everything, but you can offer hustle, specialized knowledge, relationships and deal flow.  For older, busier folks, those things are hard to come by.
And just like credit, you build credibility over time when you behave correctly.  Dress right, keep your promises, show evidence of success and responsibility, associate with credible people, and do your homework!  People can tell if you know what you're talking about…and they'll judge you by your knowledge and your ability to articulate it.
Another question came up about how to find prospective investors.  The GREAT NEWS is that a recent law is opening up more options for real estate entrepreneurs to promote their offerings without running afoul of securities law.
Technology brought peer-to-peer lending into the marketplace several years ago.  Now, the new law opens up this crowd funding concept to equity investing.  And there are many crowd funding platforms (on line marketplaces) created…with more coming.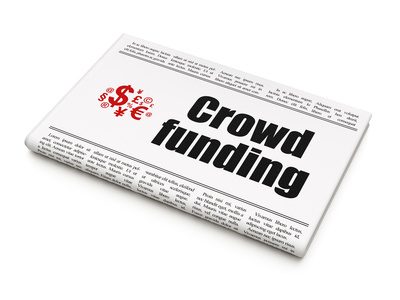 But you don't have to wait.
You still have the choice of to raise money the old-fashioned way: networking.
So building your brand (credibility) and your network (connections) can still be done by attending events, building relationship, getting referrals and telling your story.
And while you can just make it up as you go along, a better choice is to be prepared.  Anyone who's a serious investor will expect to see a business plan.  Hopefully a good one.
How do you learn to write a good business plan?  Start by reading a lot of business plans.  You'll quickly recognize good from bad, and you'll pick up ideas about how to explain your offering with enthusiasm and credibility.
Of course, this is the natural place to promote our most popular seminar, The Secrets of Successful Syndication.   We created it because we get so many questions from people who want to go big, but don't have enough resources to do it on their own.
And while "No Money Down" books, recordings and seminars are easily sold, the real secret is to raise money from investors.
Of course, this is another choice.  Do you want to go it alone or would you like to have investors?  They both have pros and cons.
So how do you decide?  And how do you learn?
Real estate investor development usually starts with knowledge, which you can get from books and classes.
But to really understand what life is like in any profession and what it takes to be successful, finding a mentor is arguably the best choice.
Some mentors charge a fee.  Others will take a portion of the profits.  A few will even do it simply for the reward of sharing their knowledge (rare, but great to find!)
Which is better?
It depends.  If the mentor has what you want, and what you have to pay to get it makes good business sense to you, then whatever arrangement you make is right.
Our caveat is to avoid long term commitments (in anything, not just investment mentoring) until you're certain the value is really there and you'll be happy with it over the long term.
Also remember, that 100% of nothing is still nothing.  So if you need help to get your business going, then giving something away is probably a good investment.
And if your resources are light at the beginning, but a mentor believes in you and your plan, then revenue sharing puts more of the risk on the mentor.  In this case, it's only fair they have a shot at a bigger reward.
If you can afford to pay a flat fee, and are confident in your ability and opportunities, then you may want to take more risk in order to retain more of the reward.
Whatever you choose, be sure to establish a positive, equitable relationship with your mentor.  Don't treat him or her like a vendor and penny-pinch them.  You want to be generous so they are inclined to be generous as well.
At the end of the episode, we ask special guest contributor Danny Kalenov to help a listener with choice about a resort property investment.
Danny is a successful resort property developer/owner/operator and is very qualified to help answer a question about how to approach the decision to buy a resort property.  Is it primarily an investment or is it a lifestyle expense?
Of course, the answer is…it depends.
If you want it to make a profit, then your personal use may have to take a back seat to customer demand.  That is, you can enjoy the property, but the odds are you'll be doing so during unpopular times of the year.  Effectively, you get leftovers.
But if you want to enjoy the property as a consumer, your profitability will probably suffer.  Worse, if your property isn't available during peak times, your customers may give up and look elsewhere.
Of course, if all you're looking for is a little income to offset your personal expense, this can be okay.
Obviously, in this…and all the questions we take in this episode…it's your choice.
Listen Now:
The Real Estate Guys™ radio show and podcast provides real estate investing news, education, training and resources that help real estate investors succeed.
As any real estate investor knows, properties may generate passive income, but owning them is far from passive.
Because even if you have great property managers and you never see your tenants, you still have important decisions to make about markets, debt and equity.
And while most real estate investors focus on doing deals and managing cash flow (both VERY important activities), the smartest ones also pay attention to asset allocation models.
Yes, it's true.  Asset allocation modeling isn't just for Wall Street financial planners and paper asset advisors.
Balancing on their chairs in the studio to build on this critical topic:
Your massively popular host, Robert Helms
His unbalanced co-host, Russell Gray
All businesses have jargon.  So to make sure we're all in the same page, let's clarify some terms:
Critical Mass – that's how much equity you need to invest for cash flow to generate enough spendable cash flow to support yourself in the manner to which you're accustomed…or would really like to be accustomed!
Asset Allocation – In traditional financial planning, you'd have a pie chart divided into slices for stocks, bonds, cash, precious metals and maybe one or two other things like annuities, fine art, etc.  We'll talk about what that looks like for real estate investors in a moment.
Re-balancing – this is simply adjusting your asset allocations (how much of each component) to bring the ratios into alignment with your predetermined plan or model (which of course presupposes you have a plan or model!).
Make sense so far?
Most people's investing lives can be divided into two broad categories:  Accumulation and Consumption (sometimes called Annuity, not to be confused with insurance products of the same name).
Accumulation is just what it sounds like.  You're accumulating wealth on your quest to reach Critical Mass.
At Critical Mass, you have enough wealth (equity) to deploy for enough Passive Income (money you don't have to work for) to achieve escape velocity from the gravitational pull of the daily grind.  Or as our good friend Robert Kiyosaki would call it, Getting Out of the Rat Race.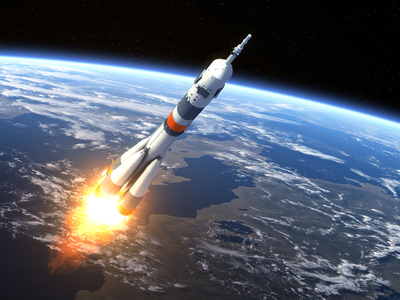 Obviously, the FASTER you can build wealth, the sooner you can get to Critical Mass so you can achieve escape velocity.
In our temporarily out-of-print book, Equity Happens, we spend quite a bit of time talking about equity growth strategies and the important role of leverage.
Now that equity is happening again (did you have any doubt?), we thought it was time to revisit some of the important themes inside the topic of getting to critical mass.
First, you have to be on the OWNERSHIP side of the equation.  That is, you don't want to be the lender.  You want to be the owner (or part owner).  This is called EQUITY.  That's why they call stocks "equities".  In real estate, it's called being the landlord.
Next, it's important to pick the RIGHT MARKETS.  The old adage about the 3 most important things in real estate being Location, Location and Location is true.  Because it's all about Supply & Demand.
When you pick properties in popular areas (demand), where there is some limiting factor in supply, you have a chance of getting APPRECIATION.  That's people bidding up the value of the property FASTER than the pace of simple inflation.
Of course, what's "popular" depends a lot on the property type.  If you're depending on rental income to pay for the property, mansions in Beverly Hills might be low in supply and high in demand among Hollywood elite, but no one's renting them from you.  And if they did, the rent probably wouldn't provide enough cash flow to make the use of leverage appealing.
So "popular" might be affordable houses or apartments in B class neighborhoods in areas with a strong, geographically-linked, regional economy.  Or it might be resort properties in a popular area with limited supply and lots of people paying top dollar for overnight stays.
One way to re-balance your real estate during your Accumulation Phase is to REPOSITION EQUITY into hotter markets.  You can use a cash out re-finance (those are coming back!) to move equity out of a property you want to keep; or you can sell the property and use a 1031 Tax Deferred Exchange to transfer the equity without paying tax on any gains.
Now, if you were in the Consumption or Annuity Phase, you might move your equity from a highly appreciated, low cash flow market to a market and product types that cash flow like crazy (but maybe don't appreciate as well).  So the idea of re-balancing applies within each phase or in transition from one phase to the other.
Does your brain hurt now?  Sorry.  Let's just do a couple of more concepts and then you can get a snack.
LEVERAGE (i.e., debt) can be one of our best friends…especially during the Accumulation Phase.  Debt allows you to control MORE property with LESS purchase equity (down payment).
Of course, the down side of leverage is you'll get less cash flow.  But that can be okay, as long as you have enough (with a safety margin) to make the mortgage payments (and you don't need any cash flow to live on).
And at today's stupid low interest rates, it's hard to make the argument that the best use of cash or equity is to reduce mortgage debt.  But that's a different discussion.
The main benefit of leverage is that it MAGNIFIES GROWTH.
For example, if you own a $100,000 property for cash and a year later its value increases 10%, your wealth (equity) has grown by $10,000.
If you paid CASH, then your return on your $100,000 invested is 10%.  Super.
Now, if you put only 10% down ($10,000) and got a 90% loan, then you grew $10,000 on $10,000 invested, which is a 100% gain. WOW!
Of course, a paid for property will have more positive cash flow than a 90% leveraged property.  That's the trade-off.  Maybe for you something in between is "optimal".  That's where BALANCING comes in.  YOU have to do the math and decide what's the optimal balance for your situation.
Lastly (at least for this blog)…
You don't have to wait to build equity.  That is, you might be able to proactively do something to the property or its operation to FORCE equity rather than wait for the market to appreciate.
So, in the previous example, if you put $10,000 down on on a $100,000 property, then fix it up, you might not have to wait a year for the value to increase.  Because you forced it to happen sooner!
Then you can decide if you want to leave the equity there, or reposition it for more property or higher yield (investing extracted equity for higher interest than the cost of the loan).
See?  Real estate asset allocation, rebalancing and equity optimization can be FUN!
Listen Now:
Want more? Sign up for The Real Estate Guys™ free newsletter!
Don't miss an episode of The Real Estate Guys™ radio show!  Subscribe to the free podcast!
Stay connected with The Real Estate Guys™ on Facebook!
The Real Estate Guys™ radio show and podcast provides real estate investing news, education, training and resources that help real estate investors succeed.
If you want great answers, you have to ask great questions.
In this edition of Ask The Guys, we take on several great questions from our amazing audience!
Broadcasting from the beach in beautiful Belize because we can:
Your unbelizeable host, Robert Helms
His rummy co-host, Russell Gray
The Godfather of white sand real estate, Bob Helms
You'd think with that tee-up that this whole episode is about Belize.  But it's not.  We just happened to be in Belize when we did the show.  Not sure how we got there.  Rum may have been involved.  But when we realized it was time to do the show, there we were in Belize, so sometimes you just do what you gotta do.   You have no idea the sacrifices we make to bring you The Real Estate Guys™ Radio Show.
There are few things we like better than answering your questions.  Mostly because we don't have to think of a topic for an episode. 😉   But also, because we always get great questions.  We wish we had time to answer them all.  Since we can't, we pick out those we think are most relevant to the audience.
How do we know what the audience likes?  By reading all the questions that come in.  So add your views to the discussion by sending your question to us on our Ask The Guys page.
Remember!  We're not lawyers, CPAs, or investment advisors.  In fact, we're not even that bright.  So before you run off and put real money at risk because "The Real Estate Guys said so", remember we're only sharing ideas and personal opinions.  Always check with your own qualifed advisors before taking action on anything you hear on the radio, find on the internet or read on the bathroom wall.
With that said, let's get into it…
Should I dump a great loan so I can put the property in an LLC?
We get this one a LOT.  And like nearly every question we get, the answer is…it depends.
In this listener's case, he has a below market interest rate on a loan he got when he was the owner-occupant.  Great!  But the bank may call the loan if he moves it into an LLC.
Stop right there.  Why would the bank do that?
Well, in the real world, as long as you're making the payments on time, they probably won't.  At least, we've never seen it happen.  But they have the right to because nearly every loan contains a "due on sale or transfer" clause which "accelerates" the loan in the event of any change of ownership.
But even if you make the payments on time, if you have a below market interest rate, is the lender motivated to get the money back from you so they can loan it to someone else at today's higher rate?  Maybe.  It's a risk you take.
Now if you call up the lender and ask ahead of time, our experience is they almost always say "no".  So you can try to sneak it by and hope no one notices, which happens all the time, but you run the risk of losing that lush loan.
Or, you can go ahead and transfer the property into the LLC and get a new loan.  Which begs the question, "Is it worth it?"
First, the loan will undoubtedly cost more.  Not only will you pay today's higher market rates, now that it's a rental property, you'll pay the additional risk premium (higher interest) for it not being owner-occupied.  Plus, you can't get government subsidized loans like Fannie, Freddie or FHA if you are using an entity like an LLC.  So you'll pay even more.
Add to that the time, expense and hassle of forming an LLC and transferring the property, plus the ongoing expense of maintaining the entity, and it really starts to add up.
So if it's a somewhat expensive hassle, why consider it?
It's all about asset protection…and perhaps about privacy.  Let's deal with each individually.
First, asset protection.  An entity like an LLC creates a firewall which isolates the liability created by the property.  In order to get to assets not owned by the LLC (like everything else you own), the plaintiff (the person suing you) will need to "pierce the corporate veil" and prove in a court that you're personally liable for whatever damage they suffered.
BUT…before it ever comes to your other assets, they will need to get past your insurance policies.  In most cases when you or your entity is sued, your insurance policies will defend you.  And because the lawyers really don't want to go to court, they'll just work together to get the insurance company to settle.  Sometimes, they'll ask you to kick something in too, which is no fun.  But it's less expensive than going to trial.
At least that's our experience.
So, when you look at all the added expenses of giving up the great loan, it might be a better use of money to beef up your insurance policies.
Of course, if there's millions of dollars of net worth exposed to the liability of the property, then the added expense might be worth it.
This is why we say, "it depends".  Check with you own professional advisors and they'll help you make the right choice for you.
How do you build a great local team when investing out of the area?
This is another great question and is less complicated to answer.
First, look for referrals from other successful investors in the area.  Just being referred by someone is an edge because now the service provider is risking both your business and his current client's (the referrer) if they do a poor job.  That alone is worth something.
Next, find the real estate agent who controls most of the kind of inventory you're looking for.  That is, what name seems to show up the most on the For Sale listings?  This is obviously a person who's very active in the market.  And with the internet, it's easy to find them and check our their on-line reputation before you ever meet face to face.
Property managers can be a great starting point in a new market.  Someone who primarily or exclusively does property management often has less of a sales agenda than nearly anyone else on your real estate team.  Why?  Because while the agent and lender will handle your transaction and get paid all at once then are off to the next deal, the property manager is looking into a long term relationship where they'll make their money over time…like you do.
Local market real estate expos and investment clubs can be a great place to meet fellow investors and service providers who are active in working with local investors.  You may have to fly into a town a few times to network and have meetings, but once the team is built, you can operate fairly easily from afar.
What's the optimal amount to put down on a property?
We LOVE this question. In fact, we cover this topic extensively in our out-of-print book Equity Happens (we're working on an update) and our Real Equity Home Study Course.
The short answer is:  Use as much leverage as you can comfortably debt service when allowing for unexpected expenses and inability to raise rents substantially.
Obviously, prevailing interest rates, local competition, the strength of the local job market, macro-economic factors that affect cost of living (interest rates, oil prices, healthcare costs, etc), all affect the durability of the rental income and must be carefully considered when pushing the leverage ratio higher.
But rather than just dump money into paying down a loan when mortgage rates are still dirt cheap, think about taking the extra cash and buying income producing investments that outperform the cost of the mortgage.  For more ideas on this topic, check out Using Oil to Lubricate Your Investment Portfolio and Real Asset Investing.
How can I keep investing if I can't get any more Fannie Mae loans?
Another great question that comes up a lot.
First, even though post 2008, it seems like the only loans available are government backed, that's starting to change.  So when you Fannie (portfolio) has gotten too big, you have the option of switching to private (non-government) money.  This could be owner-carry back, hard-money lenders, mortgage pools or any number of independent funds that have stepped into the pick up the pieces after the mortgage meltdown wiped out most the mortgage banks.
You can also go commercial by moving into apartment buildings (5 residential units or more), commercial, industrial, retail or office properties.  For the average rental home owner, the natural progression is apartments.  But you could look at mobile home parks, self-storage, or even parking lots.
Assuming you want to stay in the residential 1-4 space and collect more Fannie loans, you could take on credit partners.  These are people who have virgin credit scores when it comes to Fannie / Freddie, and you partner.
Whew!  If you read all the way to here, you're a hard core information junkie.  Great!  So are we.  So you keep reading and listening, and we'll keep reading and talking.  Then let us know what you think on our Feedback page.  And if you love the show, please give us some love on our iTunes page.  Each positive review not only inspires to keep working, it improves the show's ranking, which is helpful for attracting sponsors to support the effort and VIP guests to interview on the show.
Thanks!  Now, please enjoy the latest edition of Ask The Guys, where believe it or not, there are additional questions discussed that didn't make it into this mega-blog.  But we're getting callouses on our finger tips from typing, so enjoy the podcast!
Listen Now:
Want more? Sign up for The Real Estate Guys™ free newsletter
Don't miss an episode of The Real Estate Guys™ radio show! Subscribe to the free podcast
 Stay connected with The Real Estate Guys™ on Facebook!
The Real Estate Guys™ radio show and podcast provides real estate investing news, education, training and resources that help real estate investors succeed. Visit our Feedback page and tell us what you think!
In this episode, The Real Estate Guys™ answer your question with our questionable answers. 😉
And at the end of the broadcast, a living legend in the real estate business answers the question we get asked more than any other.  So tune in and listen up for another exhilarating and informative edition of Ask The Guys!  To put your question in our email grab bag for the next Ask The Guys show, click here to visit our cleverly named Ask The Guys page.
From the Rich Dad Radio Show studios in chilly Scottsdale, Arizona (thanks to our good friend Robert Kiyosaki and his amazing team!):
A man who asks nothing and knows everything, your host Robert Helms
A man knows nothing and answers everything, co-host Russell Gray
A living legend in real estate who shall remain anonymous until revealed at the end of the episode, Mr. X
Okay!  We've got another great bunch of questions…thanks to YOU and our email room manager, Walter.  If you know Walter, it's amazing he can even carry the email bag, much less pull anything out of it.  But he's a resourceful little pecker…
So right out of the gate we get a question about LEVERAGE.  This is SUCH a great tool in every investor's toolbox…and we love to talk about it.
The question is simple enough, but the answer, like a fine cut diamond, is multifaceted.
Should you pay cash or get a loan?
Mmmmmm….there's a lot there.  And to blog on this topic is to write a chapter in a book, so we won't do that.
Instead, we'll give you some things to think about, then encourage you to listen to the show.  And if you can, get your hands on a used copy of our temporarily-out-of-print-while-we-look-for-time-to-update-it book, Equity Happens.  We spend a lot of time on the topic of leverage in the book.  It's also covered in our Real Equity Home Study Course. available here.
Here some of the FEATURES and BENEFITS (that's sales speak) of leverage:
Leverage allows you to own more real estate for less of your own money.  Instead of 100% down on just one property, you can put 20% down on 5 properties.  It's not complicated…more is better.
Leverage allows you to enjoy 100% of the appreciation of a property with only a fraction of your own money in the deal.  So if you put 20% down, you pay for 1/5 a property.  The loan pays for the other 4/5.  But when the property goes up, you get 5/5 of the gain.  Nice!
Leverage allows you to SHORT THE DOLLAR.  If you believe that the dollar will continue to fall in value against things that are real (like food, energy, real estate, cars, clothes, labor, etc…), then you don't want to save dollars, you want to convert them into things that are real.  Ideally into things that produce income.  Even better to go to go into the future and bring dollars into the present and buy more real assets today.  This is called "shorting the dollar".  Confused?  Click here to get a copy of our special report on Real Asset Investing and see if it helps.
Leverage allow you to arbitrage your cash flow.  Arbitrage is just a fancy word for making money on the spread, like a bank does when they pay  you a paltry 1% on your savings and then buy Treasuries at 2.5%.    You can do the same thing when you borrow at 5% and then use the proceeds to buy 8% cash flow (like a rental property), you make 3% profit on the spread.  Fun!
We could go on and on (can you tell?), but hopefully you get the gist of it.  Real estate is a financial tool and leverage is an important financial concept that every investor needs to understand.  So study it.
And when you get good at understanding leverage, you'll want to enjoy Multiple Mortgasms.
Sorry.  It's a little crude, but after all, we are The Real Estate Guys, not The Real Estate Gentlemen.  Besides the line was too good to pass up.
So what are we talking about?
In residential real estate, the mortgage market is subsidized by the Federal government.  It's kind of like what's happening with healthcare under Obamacare.  The government wants to "help" by make housing more available to the little guy, so Uncle Sam created agencies to "help" the private sector make mortgages cheaper.
How? By providing more liquidity through a guaranteed buyer of mortgages in the secondary market.  That's where mortgage originators go to sell the mortgages they make.  Remember that while we, as investors, think of mortgages as liabilities…paper investors think of them as assets.  When you OWE the money, it's your liability.  When you are OWED the money, it's your asset.
The street names for these agencies who buy (or guarantee) the mortgages are Fannie and Freddie.  Since their introduction to the market (among MANY unintended consequences), most residential lending conforms (a "conforming" loan) to their lending guidelines.  Even when the originator doesn't plan to sell the loan to Fannie or Freddie.  It's just nice to have a backup exit strategy.
One of the Fannie / Freddie "conforming" guidelines is they won't lend to anyone who has more than 10 Fannie or Freddie loans already.  So when you get to 10, you're "Fannie'd out".
The point is that if you want to maximize your investing by taking advantage of these cheaper loans, you need to manage your loan portfolio carefully.  So when our listener told us they had just two properties with four loans on them, we knew he didn't get this concept.  So we talk about it to be sure that everyone learns.
Of course, the segues into the next topic…
With so many properties, vendors and tenants, what software can be used to keep track of it all?  Great question!
Sadly, there isn't a one-size-fits-all great answer.  And keeping track of all the moving parts is the bane of any business person, real estate or otherwise.  Unfortunately, complexity is the price we pay for prosperity.  Sometimes you just can't remember all the properties you own or where they are.
Our short answer is to know that most property management platforms are PROPERTY centric.  Most CRM (Customer Relationship Management) platforms are CONTACT centric.  Of course, brilliant developers are constantly creating new and innovative products.  And each year, the products become more specialized as developers target specific niches.  That's the good news.
The bad news is that there are still so many demographics bigger than the real estate investing community, so no product has come across our desks that we feel we can call, "Neo"…(from the Matrix…"the One")…
The biggest problem we see with software is that it tries to be smarter than you.  In our case, that's not too hard.  But when the software locks you into a process, it's hard to adjust to changing conditions.
So our general advice is to go with something inexpensive, highly supported (lots of gurus who know how to tweak it), and very customizable.  This way, you can adjust it on the fly as you figure out how to use it to best manage your unique situation.  So if you start out with single-family homes, then get into self-storage or Christmas tree farms, your software can be made to fit your needs.
When you buy a program tightly designed for one niche, it may not fit the other.  But you can customize, you can add fields and functions to suit your investing fancy.  You don't want the technology tail to wag the investing dog.  Investing is the main thing.  Technology is a support function.  Duh.
Lastly, we get a question from someone who just drank the real estate Kool-Aid and wants to make real estate a profession.  We get this one ALL the time.
So rather than recycle answers we've provided several times in the past…and because we happen to be in Scottsdale, Arizona…we give a shout to our friend, hero and 2014 Summit at Sea faculty member, the legendary Tom Hopkins.  Tom is gracious enough to drop everything and come into the studio to share a small portion of his immense wisdom.
But we won't do you the disservice of trying to transcribe Tom's sage advice, except this Yoda-like notion:  when you decide to do something, don't try.  Commit.  And when you do, you'll be successful.  Too many people "try" real estate sales or investing.  Too few "commit".   "Do.  Or do not.  There is no try."
So commit to listen to this episode, and then take the next steps to enhance your education, grow your network, and build your support team.  We're committed to providing all kinds of opportunities to help you, including events, resources and episodes full of great ideas and information.  Thanks for listening to The Real Estate Guys™ radio show!  Tell a friend!
Listen Now:
Want more? Sign up for The Real Estate Guys™ free newsletter
Don't miss an episode of The Real Estate Guys™ radio show! Subscribe to the free podcast
 Stay connected with The Real Estate Guys™ on Facebook!
The Real Estate Guys™ radio show and podcast provides real estate investing news, education, training and resources that help real estate investors succeed. Visit our Feedback page and tell us what you think!
Interest in real estate investing is picking up based on the number of questions coming in from our listeners.
Of course, it probably helps that The Real Estate Guys™ radio show is the most downloaded podcast on iTunes and Apple is one of the most successful companies on earth.  It's fun to be us.
So, sitting humbly behind the microphones in the palatial recording studios of The Real Estate Guys™ radio show's international headquarters:
Your right up front host, Robert Helms
Your left behind co-host, Russell Gray
In this episode of Ask The Guys, we field a variety of excellent questions from all over…including Indiana, New York, Alberta (Canada), Washington DC , Montana, Facebook (wherever that is), and more!  Wow.  The Real Estate Guys™ are a global farce….er, force.
Included in today's list of questions:
Is it a buyer's or a seller's market right now? (Hint: If you can use cheap long term financing to get a property in good condition that cash flows well, for a price that is well below replacement cost, in a market with solid economic and demographic fundamentals – buy it!  Right now, that's possible.  Just sayin'…)
What do you do when you live in a market with lousy economics and you can't get the numbers to make sense?  (That's why they have moving trucks.)
What the heck is leverage?  (Besides the 9th wonder of the world and one of our favorite things?)
In Getting Deals Done, you say it's important to find out what the other party wants.  But how, when your real estate agent is in between you and the other party?  (We took the question because we always show up when someone says there's another party).
Once you've built up huge, massive, ginormous amounts of equity (critical mass), how do you convert it to cash flow to fund a lavish lifestyle without getting slammed with taxes?  (We brought Paris Hilton in to help answer this one…just kidding. But we're not really experts on lavish lifestyles)
How to invest when I don't have much money? (We get this one a lot.  Probably because there's a lot of people who don't have much money.  The good news is that you really don't need much to invest in real estate.  That's what partners, lenders and investors are for.)
What are the 7 essential investor resources you always talk about? (Cash, Cash Flow, Equity, Credit, Time, Talent and Relationships)
How can I learn how to analyze markets?  And how can I use my 401k to invest in real estate? (Hey, only one questions per player.  Not really.  These are both great questions, so we answer them both.  Plus, he's got $250,000 in his 401k, so he's our new best friend.)
There's more, but we're getting writer's cramp.
We even respond to one listener who didn't like a political comment made by one of our guests.  Well, it is that season and… do you smell that?  Yes, politics is in the air.  And as long as politicians and their policies affect investors and our investing, we're going to have to talk about what those rascals are doing.
Not sure why people get their undies so knotted up when it comes to politics.  After all, that's just one of many things we can all disagree about.  Some people like to drink light beer and cheer for the Cleveland Browns.  Can you imagine?  Whatever.
Anyway, we had fun doing the show and love getting your questions. So keep 'em coming!  Meanwhile, tune in and enjoy this exhilarating edition of Ask The Guys!
Listen Now:
Want more? Sign up for The Real Estate Guys™ free newsletter!
Don't miss an episode of The Real Estate Guys™ radio show!  Subscribe to the free podcast!
Stay connected with The Real Estate Guys™ on Facebook!
The Real Estate Guys™ radio show provides real estate investing news, education, training and resources to help real estate investors succeed.
There's no such thing as a stupid question.
Well okay, there actually are some pretty stupid questions, but that's why we take questions by email and not call in.  That way we can filter out the bad ones and just bring you the really good ones!  We really aren't qualified to advise you on what color to do dye your hair or what style of nose ring to purchase.  But if you have a real estate related question, we're your Guys!
In the studio to provide powerful pontifications in response to several of the great questions we receive each week:
Your host and hero, Robert Helms
His trusty sidekick, Russell Gray
Wise sage of all things real estate, The Godfather of Real Estate, Bob Helms
For this episode of Ask the Guys we reached into the email grab bag and pulled out some gems:
From a listener in Australia (who understandably thinks we're amazing), who just bought two properties (good job!), and wants to know should he buy more – in his wife's name with "negative gearing".  Hmmmm…. you need to be careful about anything negative when your spouse is involved – and what type of gear you use with your wife…well, that's really none of our business.
For our next question, Simon says he put in a deposit on a pre-construction property, but undisclosed costs have made him nervous.  Now Simon says he wants out of the deal and his deposit back.  But what does the contract say?
From Philadelphia, the city of brotherly love, Kevin and his siblings have inherited dad's duplex and are debating what to do.  One sibling says keep it, the other two want out.  What's a brother to do?
Rasean has aspirations to become a real estate syndicator (what a good idea!) and is trying to track down the bible of syndication, written by our friend Sam Freshman.  Hint: The Real Estate Guys™ have a Recommended Reading bookstore on our website under our RESOURCES tab.
And Martin, who lives in Smallville, wants to know if he should invest in his own backyard or seek super returns in Metropolis.  So we ducked into the nearest phone booth (hard to find these days!) and fired up our x-ray vision to look for the answer.
If YOU have a question for The Real Estate Guys™, just click on Ask the Guys to send us your query.  Then, Walter in the mail room will throw it in the mail bin, where we'll dive in later to pluck questions for some future show.  Maybe we'll pull yours out, so keep those cards and letters coming!
Listen now!
Don't miss a show – subscribe to the free podcast!
Want More?  Sign up for The Real Estate Guys™ free newsletter!
The Real Estate Guys™ Radio Show podcast provides education, information, training and resources to help investors make money with their real estate investments.