It's amazing how many real estate investor overlook hotels as an investment vehicle.
Sure, the numbers are big…and renting nightly instead of monthly, plus all the other services (housekeeping, restaurant, room service, etc.) are much more labor intensive than simply renting out little green houses month to month.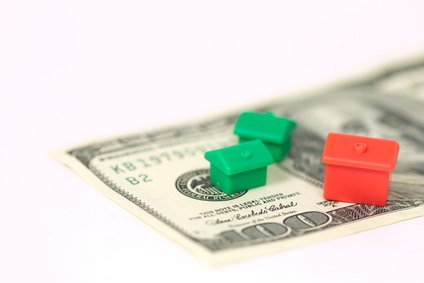 But anyone that's ever played Monopoly knows the big bucks are in owning big red hotels…especially in premium areas like Park Place, Broadway….or the Caribbean???
From the Hard Rock Hotel in the Dominican Republic:
Your host with the most (travel miles) – Robert Helms
Hilton Worldwide Director of Development, Caribbean and Panama – Juan Corvinos Solans
Hard Rock International Executive VP & Chief Development Officer – Marco Roca
Wyndham Hotel Group President and Managing Director of Latin America and the Caribbean – Paulo Pena
STR Analytics Director – Carter Wilson
Caribbean Tourism Organzanization (CTO) Chief Executive Officer – Hugh Riley
HVS Capital Corp Executive Managing Director – Bill Sipple
HVS Caribbean Managing Director and CHICOS Chairman – Parris Jordan
Dominican Republic Secretary of State and Executive Director of the Center for Export Investment and Residential Development – Dr. Jean Alain Rodriguez
Co-host Russell Gray stayed home to wrap presents.
Wow.  You can already tell from the guest list that this show is PACKED with content.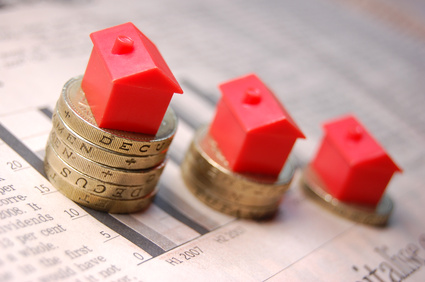 But before we get into that, the BIG QUESTION is WHY should any investor consider hospitality as an investment niche?  And once you do…HOW does it work?
First, WHY…
Go play Monopoly.  How do you win?
Now that we understand bigger is better, what's the difference between hospitality and other big rental properties like an apartment building, office complex or shopping mall?
The obvious difference is that apartments, offices and shopping malls are all long(er) term tenancies as compared to nightly or weekly hotel tenancies.
That's good and bad.
Apartments, offices and shopping malls typically have a more predictable stream of income.  And while apartments might have six or twelve month leases, office and retail leases can be a decade or more.
Of course, with long term leases you give up the ability to raise rents quickly in response to changing market conditions (a concern in an inflationary environment).
That's one of the reasons we like apartments better than office or retail.  It's more work, but it can be more money (that's a hint).
Of course, another concern with retail is how the internet is affecting physical product marketing.
It's not the topic of this discussion, but when consumers are shopping online and not in stores, then your retail tenants suffer…and so do you.
So if you're going to be in retail, it's smart to cater to businesses which consumers must physically visit in order to conduct their business.  Things like healthcare, restaurants, grooming, etc.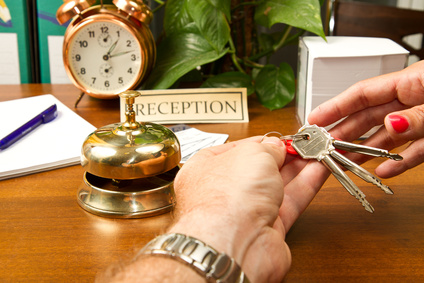 So in addition to being able to generate  more revenue per unit per month with overnight rentals, one of the advantages of hospitality...the property is the product (or at least a major component…service being the other) and it serves a need which cannot be met online.
So once you're interested in investing in hospitality, the next question is HOW does it work?
It's really not that complicated.  In fact, it's very similar to apartment investing.
Most apartment owners don't personally manage the property.  They hire a property management company to operate the complex.
So in hospitality, you'll have a property owner (the investors), and the property manager (the hotel operator).
But because keeping a hotel full is a marketing intensive operation, there's a third player called "the brand".  These are folks like Hilton, Marriott, Hard Rock, etc.
In some cases, you have multi-brand companies, and one of the biggest is Wyndham, which operates 13 different brands…most of which you've probably heard of.
In fact, hotel brands are typically household names because of all the advertising they do.
What you may not know is that most cases, the brand does NOT own the hotel…and in same cases, they don't even operate it directly.
Instead, they simply rent their brand, group purchasing power and hotel operational savvy to independent operators…"franchisees"…just like other famous franchisers like McDonald's (fast food) or RE/MAX (real estate).
All that to say, there's room for private property investors to leverage the big name, marketing muscle and operational expertise of a brand, the hard work of an operator (your tenant), into creating cash flow from your property.
As you listen to all the various interviews in this episode, you'll discover that the overall mood of the hospitality sector is upbeat and optimistic.
But you'll also hear that there's still time to get in…the industry cycle hasn't peaked yet.
Plus there are some great lessons to be gleaned from all these savvy business people.
Here are a few of our takeaways:
There's Opportunity for Private Money
Not a lot of hotels are being built right now because the financial markets haven't recovered enough to provide adequate funding levels.  The same thing happened in housing.  The opportunity is for private equity syndications to help get things built.
And right now, hotel cash flows are good, which means private equity can be rewarded.  Sounds like opportunity to us!
Transportation Infrastructure is Essential
Duh.  No one can stay in your hotel if they can't get to it.  And in the Caribbean that means airplanes.  Cruise ships typically don't deliver overnight guests.
That's why Belize investors get so excited when they hear that multiple airlines are adding flights.
But even if you choose a landlocked location, you better make sure there are roads, rails and runways to bring trains, planes and automobiles full of people to your property.  And some business and tourist attractions are helpful too.
You Can Partner with Big Players…Even if You're Not
We already talked about big hotel brands.  When you build a property for a brand, you get all their marketing muscle pushing occupancy.
But as you'll hear, there are resort destinations that realize they need tourists to grow their economy.  So they have entire agents and budgets dedicated to promoting their market.  And they NEED YOU to provide the rooms to hold the people their marketing brings to town.
We don't know about you, but we LOVE free marketing.
The Condo-Hotel Concept is Poised for a Comeback
This could be the most exciting thing (of many) that came up in these interviews.
Condo-hotels got a big black eye in markets like Las Vegas when the financial meltdown wiped out the loans.
Lots of people were left in the lurch when the financing they were counting on to complete the transactions all dried up unexpectedly…and almost overnight.
But the basic premise of a condo-hotel is a sound one.
The idea is that a small private investor buys a single hotel room in a big hotel.  It's just like buying a residential condo, which is essentially an apartment in a large residential complex.
The investor owns it, while the operator manages it under the brand's name.
The contracts can be set up different ways, but the bottom line is that it's a way for small investors to participate in big projects, own a pride-of-ownership unit they can actually enjoy themselves from time to time; and they get income, tax-breaks and a hands-off management experience.
The difference this go 'round is that everyone is a lot smarter about how to organize the deals so they aren't as vulnerable to mood swings in the residential financing markets.
The opportunity is to get into the space while most others haven't quite seen the light.  And that's a universal principle applicable to all kinds of markets, property types and investment vehicles.
So much to learn.  So little time.  But that's why we're here traveling the world, seeking out ideas and perspectives you might not discover on your own.
Hey, it's a rough job traveling to the Caribbean to stay at an all-inclusive luxury resort….but someone's gotta do it.
Listen Now: 
The Real Estate Guys™ radio show and podcast provides real estate investing news, education, training and resources that help real estate investors succeed.
Life as a real estate investors means making choices between the many options available.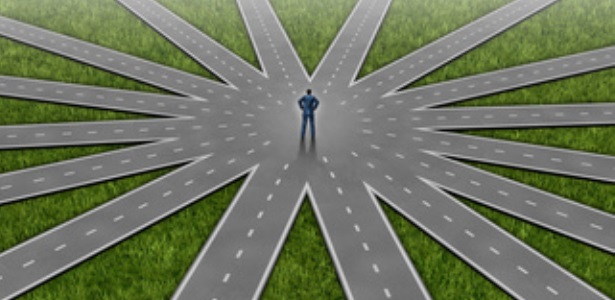 In this episode of Ask The Guys, we take on a pile of listener questions that have to do with choosing.
Making the choice to be in the studio for this decidedly interesting episode:
Your choosy host, Robert Helms
His cheesy co-host, Russell Gray
The prime choice for wisdom, The Godfather of Real Estate, Bob Helms
Special guest contributor, Danny Kalenov
We kick off the show with a Happy Birthday greeting to the Godfather, who just celebrated his 80th!  We're guessing he's learned a thing or two about investing over that time.
Then we take on a question from a young guy on the other end of the age spectrum.  He's just getting started and wants to know how to build up his credit and credibility.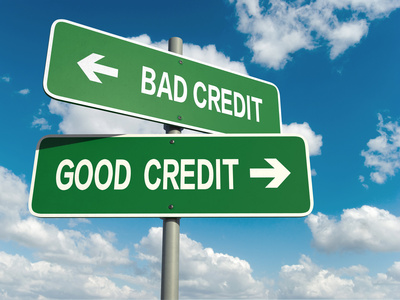 Since a credit score is really a reflection of how one handles credit, the somewhat obvious answer is to start handling credit responsibly.
It starts with simple accounts like cell phones, utilities and small credit cards.  Then you can graduate up to installment loans like a computer, car or personal loan.
The goal isn't to go into debt…at least not yet.  It's simply to demonstrate a consistent history of timely payments.  And the sooner you get started, the better.
But while you're doing that, you can still go do deals.  It means you have to find partners who have what you lack and need what you have.
For a young person, you usually need everything, but you can offer hustle, specialized knowledge, relationships and deal flow.  For older, busier folks, those things are hard to come by.
And just like credit, you build credibility over time when you behave correctly.  Dress right, keep your promises, show evidence of success and responsibility, associate with credible people, and do your homework!  People can tell if you know what you're talking about…and they'll judge you by your knowledge and your ability to articulate it.
Another question came up about how to find prospective investors.  The GREAT NEWS is that a recent law is opening up more options for real estate entrepreneurs to promote their offerings without running afoul of securities law.
Technology brought peer-to-peer lending into the marketplace several years ago.  Now, the new law opens up this crowd funding concept to equity investing.  And there are many crowd funding platforms (on line marketplaces) created…with more coming.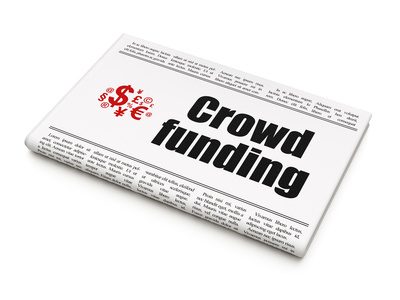 But you don't have to wait.
You still have the choice of to raise money the old-fashioned way: networking.
So building your brand (credibility) and your network (connections) can still be done by attending events, building relationship, getting referrals and telling your story.
And while you can just make it up as you go along, a better choice is to be prepared.  Anyone who's a serious investor will expect to see a business plan.  Hopefully a good one.
How do you learn to write a good business plan?  Start by reading a lot of business plans.  You'll quickly recognize good from bad, and you'll pick up ideas about how to explain your offering with enthusiasm and credibility.
Of course, this is the natural place to promote our most popular seminar, The Secrets of Successful Syndication.   We created it because we get so many questions from people who want to go big, but don't have enough resources to do it on their own.
And while "No Money Down" books, recordings and seminars are easily sold, the real secret is to raise money from investors.
Of course, this is another choice.  Do you want to go it alone or would you like to have investors?  They both have pros and cons.
So how do you decide?  And how do you learn?
Real estate investor development usually starts with knowledge, which you can get from books and classes.
But to really understand what life is like in any profession and what it takes to be successful, finding a mentor is arguably the best choice.
Some mentors charge a fee.  Others will take a portion of the profits.  A few will even do it simply for the reward of sharing their knowledge (rare, but great to find!)
Which is better?
It depends.  If the mentor has what you want, and what you have to pay to get it makes good business sense to you, then whatever arrangement you make is right.
Our caveat is to avoid long term commitments (in anything, not just investment mentoring) until you're certain the value is really there and you'll be happy with it over the long term.
Also remember, that 100% of nothing is still nothing.  So if you need help to get your business going, then giving something away is probably a good investment.
And if your resources are light at the beginning, but a mentor believes in you and your plan, then revenue sharing puts more of the risk on the mentor.  In this case, it's only fair they have a shot at a bigger reward.
If you can afford to pay a flat fee, and are confident in your ability and opportunities, then you may want to take more risk in order to retain more of the reward.
Whatever you choose, be sure to establish a positive, equitable relationship with your mentor.  Don't treat him or her like a vendor and penny-pinch them.  You want to be generous so they are inclined to be generous as well.
At the end of the episode, we ask special guest contributor Danny Kalenov to help a listener with choice about a resort property investment.
Danny is a successful resort property developer/owner/operator and is very qualified to help answer a question about how to approach the decision to buy a resort property.  Is it primarily an investment or is it a lifestyle expense?
Of course, the answer is…it depends.
If you want it to make a profit, then your personal use may have to take a back seat to customer demand.  That is, you can enjoy the property, but the odds are you'll be doing so during unpopular times of the year.  Effectively, you get leftovers.
But if you want to enjoy the property as a consumer, your profitability will probably suffer.  Worse, if your property isn't available during peak times, your customers may give up and look elsewhere.
Of course, if all you're looking for is a little income to offset your personal expense, this can be okay.
Obviously, in this…and all the questions we take in this episode…it's your choice.
Listen Now:
The Real Estate Guys™ radio show and podcast provides real estate investing news, education, training and resources that help real estate investors succeed.
One of the secrets to making a lot of money is to catch a profitable wave.  Sounds interesting, but how does it work?
Well, a financial wave happens when a variety of forces converge to move people or their money in a particular direction. That movement can have a substantial impact on any given asset class or geographic region – and the effect can be much more pronounced when the asset class or region is very limited in size.   That's why we've been intrigued over the years by the tiny country of Belize.
In this episode of The Real Estate Guys™ radio show, we're on location at a beautiful beachfront resort in Ambergris Caye, Belize.  Yes, it's a rough life on the road as radio talk show hosts, but someone has to do it.
Sipping coconut juice behind the microphones while the tropical breezes blow:
Your light and breezy host, Robert Helms
Your coconut co-host, Russell Gray
Special guest, top producing international real estate broker, John Turley
As part of the preparation for our upcoming field trips to Belize, we headed to San Pedro Town in Ambergris Caye, Belize.  Yes, it's THAT San Pedro – the one Madonna sings about in La Isla Bonita.
When you're here, you understand why Madonna fell in love with San Pedro…and why we stopped here during our recent Summit at Sea™, then came back just a few weeks later for this trip, and are now going back for Memorial Day, again in June and staying into July.  Yeah, it's an addiction.
But for John Turley, formerly from the Rocky Mountain state of Colorado, his visit turned into a 7 year (and counting) transplantation.  And in those 7 years, big John has become the #1 real estate agent in the entire country of Belize and the #2 international property (non-US) agent in the RE/MAX system.  In case you didn't know it, RE/MAX is the #1 (as in top selling) real estate brokerage in the world.  So John Turley is not just #1 in his cubicle.  He's #1 for the #1 company in the world.  Hey, nothing but the best for our listeners.
So NOW you can see that we have a LOT to talk about.  Like, why did John decide to leave his life in the USA, uproot his family and start all over again in some dinky third world country? Hint: it's beautiful, peaceful, friendly and insanely profitable.  But listen in and let John tell you himself.
What's important to note is that John is just like MILLIONS of other people in the US, Canada and around the world who are looking for a change.  And as that wave of people continues to discover enchanting Belize, many are grabbing homes and filling hotels.  Hmmmm….does that sound like real estate investment opportunity?
John explains how tourism is UP over the several years.  What?!?  We thought there was a global recession and everyone was hunkered down waiting for the storm to clear.
Some are.  But it seems that others have decided that financial and political storms bring big waves, so it might be fun (and profitable) to go ride one (figuratively speaking, of course).
John reports that the interests of the people who come through his office have changed significantly in the last several years.  It used to be that people came to Belize because it's beautiful, quiet, affordable and friendly.  After all, Belize is the ONLY English speaking country in Latin America, and it's government and currency are stable.  Did we mention that it's breathtakingly beautiful?
But today, according to John, MANY people are coming into his office because they are concerned about the direction of the United States.  Now, you may or may not be concerned, but apparently lots of folks are.  So much so, they come to Belize not to vacation, but to establish a second home that could be easily converted into a primary residence.  Kind of a Plan B (like Belize).
There are lots of other interesting tidbits in this interview, and your job (should you choose to accept it) is to listen as Big John Turley shares his perspectives on what's driving this very popular real estate market – and how you can catch the wave of interest that is building about Belize.
Listen Now:
The Real Estate Guys™ radio show provides real estate investing news, education, training and resources to help real estate investors succeed.
Join Robert Helms, host of The Real Estate Guys™ Radio Show for a memorable weekend discovery trip to the beautiful country of Belize!  Three great dates to choose from: Sep 15-18, Oct 6-9 or Nov 3-6, 2011

Why Belize?
Three words: Location, Location, Location (we've heard those are important for real estate).
Click here to download your registration form.
Belize is the former British Honduras and is located just under Mexico's Yucatan Peninsula. Mainland Belize features lush green tropical rain forests, while it's Eastern border faces the Caribbean ocean safely nestled behind the world's 2nd largest barrier reef. The islands are postcard perfect and attract vacationers, diving enthusiasts and celebrities alike. Harrison Ford, and more recently, Reese Witherspoon are known to visit Belize for private, relaxing getaways. Leonardo DiCaprio purchased a 110 acre island known as Blackadore Caye. We'll show it to you when you attend this discovery trip!
But beyond beautiful, Belize has other unique attributes which make it attractive to investors and tourists alike. Belize is the ONLY country in Latin America whose official language is English. This, and the fact that its currency is pegged at a fixed 2:1 exchange rate with the U.S. dollar, make it a friendly place for Americans. Plus there are direct flights from several U.S. cities including Atlanta, Miami, Dallas, Houston and many others. Belize is actually closer for most Americans, Canadians and Europeans than Hawaii!
The Real Estate Guys™ will show you Belize!
Click here to download your registration form.

Robert Helms and his team have been visiting and investing in Belize for several years. He's led several investor field trips with as few as one couple and as many as forty-five. The feedback on every trip has been over the top positive! Robert will share his extensive market knowledge, introduce you to local market experts, and personally show you the mainland, the islands, and several different developments.
This is an EDUCATIONAL event. This is not one of those "fly n' buy" sales trips where aggressive salespeople are waiting to pounce on you. We believe the right approach to real estate is to start with the market first, then build a team, and then select property that meets your personal and investment goals. This trip is about exploring the market and meeting people who may become part of your team down the road.
Discover the real estate, banking and lifestyle opportunities available to you in beautiful Belize during a semi-private tour led by The Real Estate Guys™ Radio Show host Robert Helms.
Click here to download your registration form.
Trip Logistics
Once you're enrolled, our registration team will contact you to help arrange your air travel. Your round trip airfare is not included in your tuition, but it's very important that your arrival is coordinated through our team. While you're in Belize, virtually all your trip expenses including transportation, hotel accommodations, speaker sessions, materials and most meals are included. Alcoholic beverages, souvenirs, extended stays and certain other incidental expenses are not included. Upon receipt of your completed registration form, we'll provide you with information about what to wear, pack and expect.
The Opportunity is Now
There are lots of reasons to like a place like Belize (is there any other place like Belize?), but the opportunity today is better than ever!

Americans haven't lost purchasing power in Belize because of the fixed exchange rate, while many other countries have gained purchasing power because of a soft U.S. dollar. Baby boomers in the U.S. still dream of warm weather, low tax, beautiful places to resort and retire, but many of the more established areas remain relatively expensive in a post recession economy.
Belize offers an English speaking, affordable, "non-touristy", and reasonably nearby alternative. And popular TV shows like House Hunters International are helping a growing number of people discover Belize as a great option not just for retirement, but also full time residency for a growing new class of telecommuters and independent information workers. Think about it: would you rather sit in a corporate cubicle in Cleveland or a beautiful beach in Belize?
Additionally, Belize still enjoys a great reputation as a tax friendly jurisdiction with strong privacy banking and asset protection laws. As citizens of "developed" countries face increasing concerns about privacy, taxes and frivolous litigation, the affluent are seeking off-shore alternatives in greater numbers than ever.
All of these trends point to increasing demand, but the wave is still growing. Alert investors can position themselves in the market to provide the properties that tourists, retirees, remote workers and ex-pats will want to buy or rent. Besides, if the worst thing that happens is that you have to live or use your property for personal use, would you rather it be a duplex in Detroit or bungalow in Belize? Meanwhile (check with your own tax advisor), once you have investments in Belize, your trips to visit just might be tax deductible. Very cool.
A Visit is with Worth a Million Words
If a picture is worth a thousand words, then a personal visit to paradise is worth at least a million. Come see it with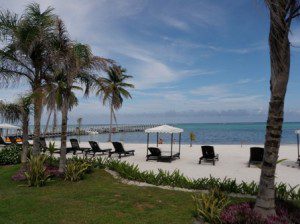 your own eyes!
We look forward to seeing YOU in beautiful Belize!
The world has changed! The internet has made it smaller, the economy has become much more global, and there are unprecedented opportunities to integrate real estate investing into an international lifestyle.  But if you're living in your home town, working at a day job and dreaming of going global, where do you start?  We invited someone we know that went from Corporate America to international real estate development to come in studio and tell us not only how and why she did it, but where she sees the opportunities in today's rapidly changing economy.
In the studio for today's show:
•    Your Host and Chief Globetrotter, Robert Helms
•    Co-Host and Travel Coordinator,  Russell Gray
•    The Godfather of Real Estate,  Bob Helms
•    Special Guest: International Real Estate Developer, Beth Clifford
This is a show we were super excited to do.  For many people, real estate investing means tenants and troubles that interrupt their lifestyle rather than enhance it.  But does it have to be that way?  We catch up with our good friend Beth Clifford, who made the leap from a day job to a dream job using international real estate as the vehicle.  Of course, we have lots of questions – and Beth is nice enough to hang out for the whole show and answer them.
We start out getting the Reader's Digest on Beth's career.  While the history is interesting, what's really useful is the mental process Beth went through to decide what she really wanted to do – and how real estate fits in.
Another very interesting topic of conversation comes up when Beth gives us the "big picture".  Now that she's gone global, what macro trends does she see?  What do they mean to her and her real estate strategies?  What can we learn from her experiences to make us better investors?  We have inquiring minds!
Beth also shares strategies she is using to gain competitive advantages in new markets – and how financial strength is much less important than you might think.  Whew! That's a relief – because this Great Recession has taken the wind out of a lot of folks' sails.  Knowing how to keep going when your financials aren't as strong you'd like is a key survival skill for a real estate investor.
We discuss the importance of taking into consideration demographics, migration patterns, social and technology trends; plus your personal assets and interests when selecting which markets you will invest in.  Careful planning on the front end can yield a portfolio that is both profitable and fun!  And let's face it, if you're not having fun…well, it's no fun.
Even though Beth is doing deals which have bigger numbers, the concepts she shares apply to everyone.  Enjoy!
Don't miss a show!  Subscribe to the Free Podcast
Want More?  Sign Up for The Real Estate Guys Free Newsletter!
Unless you've been living off planet, you know that the real estate world has changed dramatically in the last few years.  Why?  Because financing as we came to know and love it has all but disappeared.  But does that mean people have stopped wanting to buy real estate?  Of course not!
The idea of fractional (not "fractured", though many underwater property owners may feel that way) ownership isn't new.  It's a proven structure which is often used to allow people the opportunity to enjoy the use and ownership of resort properties.  But it's also a great technique for building a diverse portfolio of investment property.  And of course, you can combine resort property and your investment goals in what we call Lifestyle Investing.  That's one of our FAVORITE ways to invest!
We think market conditions are ripe for more people to consider fractional structures. So we decided it would be a good idea to talk to one of the biggest brains on the subject, Dr. Dick Ragatz.  Anytime you call someone "doctor", you know they're pretty smart.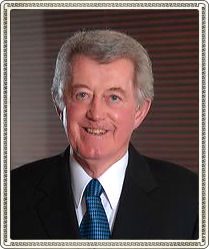 Dr. Ragatz has a Master's degree from the University of California at Berkeley and a Ph.D. in City and Regional Planning from Cornell.  He taught Housing Market Analysis at Cornell and also at the University of Oregon.  He's been an active participant and leader in many industry trade groups including the American Society of Planning Officials, the American Institute of Planner, the American Institute of Certified Planners, and our personal favorite, the American Resort Development Association (ARDA).  He won awards for outstanding contributions from ARDA in 1989, 1995 and 2006.
We could go on and on, but you get the point.  He's a really smart and accomplished guy, the kind you would want to sit down and talk real estate with.  So, since you couldn't do that yourself, we did it for you!
Check out this very informative interview with this highly intelligent industry leader.  Get the inside scoop on what's happening in one of the most interesting segments of the ever-changing real estate industry, courtesy of The Real Estate Guys Radio Show!  You're welcome.   😉
Don't miss a show!  Subscribe to the Free Podcast
Want More?  Sign Up for The Real Estate Guys Free Newsletter!