It's amazing how many real estate investor overlook hotels as an investment vehicle.
Sure, the numbers are big…and renting nightly instead of monthly, plus all the other services (housekeeping, restaurant, room service, etc.) are much more labor intensive than simply renting out little green houses month to month.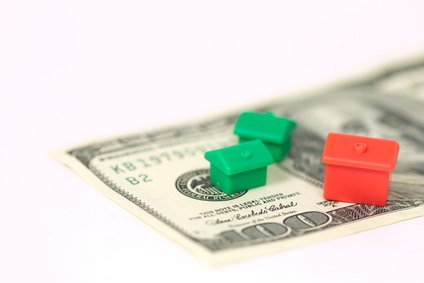 But anyone that's ever played Monopoly knows the big bucks are in owning big red hotels…especially in premium areas like Park Place, Broadway….or the Caribbean???
From the Hard Rock Hotel in the Dominican Republic:
Your host with the most (travel miles) – Robert Helms
Hilton Worldwide Director of Development, Caribbean and Panama – Juan Corvinos Solans
Hard Rock International Executive VP & Chief Development Officer – Marco Roca
Wyndham Hotel Group President and Managing Director of Latin America and the Caribbean – Paulo Pena
STR Analytics Director – Carter Wilson
Caribbean Tourism Organzanization (CTO) Chief Executive Officer – Hugh Riley
HVS Capital Corp Executive Managing Director – Bill Sipple
HVS Caribbean Managing Director and CHICOS Chairman – Parris Jordan
Dominican Republic Secretary of State and Executive Director of the Center for Export Investment and Residential Development – Dr. Jean Alain Rodriguez
Co-host Russell Gray stayed home to wrap presents.
Wow.  You can already tell from the guest list that this show is PACKED with content.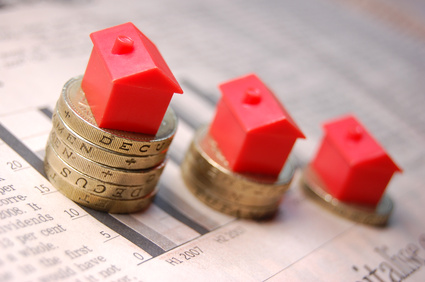 But before we get into that, the BIG QUESTION is WHY should any investor consider hospitality as an investment niche?  And once you do…HOW does it work?
First, WHY…
Go play Monopoly.  How do you win?
Now that we understand bigger is better, what's the difference between hospitality and other big rental properties like an apartment building, office complex or shopping mall?
The obvious difference is that apartments, offices and shopping malls are all long(er) term tenancies as compared to nightly or weekly hotel tenancies.
That's good and bad.
Apartments, offices and shopping malls typically have a more predictable stream of income.  And while apartments might have six or twelve month leases, office and retail leases can be a decade or more.
Of course, with long term leases you give up the ability to raise rents quickly in response to changing market conditions (a concern in an inflationary environment).
That's one of the reasons we like apartments better than office or retail.  It's more work, but it can be more money (that's a hint).
Of course, another concern with retail is how the internet is affecting physical product marketing.
It's not the topic of this discussion, but when consumers are shopping online and not in stores, then your retail tenants suffer…and so do you.
So if you're going to be in retail, it's smart to cater to businesses which consumers must physically visit in order to conduct their business.  Things like healthcare, restaurants, grooming, etc.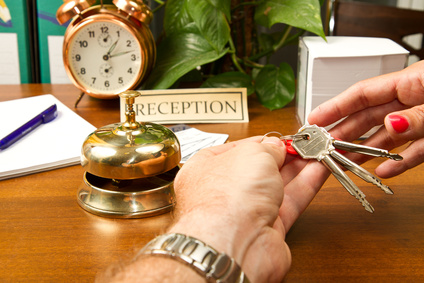 So in addition to being able to generate  more revenue per unit per month with overnight rentals, one of the advantages of hospitality...the property is the product (or at least a major component…service being the other) and it serves a need which cannot be met online.
So once you're interested in investing in hospitality, the next question is HOW does it work?
It's really not that complicated.  In fact, it's very similar to apartment investing.
Most apartment owners don't personally manage the property.  They hire a property management company to operate the complex.
So in hospitality, you'll have a property owner (the investors), and the property manager (the hotel operator).
But because keeping a hotel full is a marketing intensive operation, there's a third player called "the brand".  These are folks like Hilton, Marriott, Hard Rock, etc.
In some cases, you have multi-brand companies, and one of the biggest is Wyndham, which operates 13 different brands…most of which you've probably heard of.
In fact, hotel brands are typically household names because of all the advertising they do.
What you may not know is that most cases, the brand does NOT own the hotel…and in same cases, they don't even operate it directly.
Instead, they simply rent their brand, group purchasing power and hotel operational savvy to independent operators…"franchisees"…just like other famous franchisers like McDonald's (fast food) or RE/MAX (real estate).
All that to say, there's room for private property investors to leverage the big name, marketing muscle and operational expertise of a brand, the hard work of an operator (your tenant), into creating cash flow from your property.
As you listen to all the various interviews in this episode, you'll discover that the overall mood of the hospitality sector is upbeat and optimistic.
But you'll also hear that there's still time to get in…the industry cycle hasn't peaked yet.
Plus there are some great lessons to be gleaned from all these savvy business people.
Here are a few of our takeaways:
There's Opportunity for Private Money
Not a lot of hotels are being built right now because the financial markets haven't recovered enough to provide adequate funding levels.  The same thing happened in housing.  The opportunity is for private equity syndications to help get things built.
And right now, hotel cash flows are good, which means private equity can be rewarded.  Sounds like opportunity to us!
Transportation Infrastructure is Essential
Duh.  No one can stay in your hotel if they can't get to it.  And in the Caribbean that means airplanes.  Cruise ships typically don't deliver overnight guests.
That's why Belize investors get so excited when they hear that multiple airlines are adding flights.
But even if you choose a landlocked location, you better make sure there are roads, rails and runways to bring trains, planes and automobiles full of people to your property.  And some business and tourist attractions are helpful too.
You Can Partner with Big Players…Even if You're Not
We already talked about big hotel brands.  When you build a property for a brand, you get all their marketing muscle pushing occupancy.
But as you'll hear, there are resort destinations that realize they need tourists to grow their economy.  So they have entire agents and budgets dedicated to promoting their market.  And they NEED YOU to provide the rooms to hold the people their marketing brings to town.
We don't know about you, but we LOVE free marketing.
The Condo-Hotel Concept is Poised for a Comeback
This could be the most exciting thing (of many) that came up in these interviews.
Condo-hotels got a big black eye in markets like Las Vegas when the financial meltdown wiped out the loans.
Lots of people were left in the lurch when the financing they were counting on to complete the transactions all dried up unexpectedly…and almost overnight.
But the basic premise of a condo-hotel is a sound one.
The idea is that a small private investor buys a single hotel room in a big hotel.  It's just like buying a residential condo, which is essentially an apartment in a large residential complex.
The investor owns it, while the operator manages it under the brand's name.
The contracts can be set up different ways, but the bottom line is that it's a way for small investors to participate in big projects, own a pride-of-ownership unit they can actually enjoy themselves from time to time; and they get income, tax-breaks and a hands-off management experience.
The difference this go 'round is that everyone is a lot smarter about how to organize the deals so they aren't as vulnerable to mood swings in the residential financing markets.
The opportunity is to get into the space while most others haven't quite seen the light.  And that's a universal principle applicable to all kinds of markets, property types and investment vehicles.
So much to learn.  So little time.  But that's why we're here traveling the world, seeking out ideas and perspectives you might not discover on your own.
Hey, it's a rough job traveling to the Caribbean to stay at an all-inclusive luxury resort….but someone's gotta do it.
Listen Now: 

Visit our Special Reports library.
Don't miss an episode of The Real Estate Guys™ radio show.  Subscribe to the free podcast!
Stay connected with The Real Estate Guys™ on Facebook!
The Real Estate Guys™ radio show and podcast provides real estate investing news, education, training and resources that help real estate investors succeed.