The Q1 numbers are in and the U.S. GDP came in at a robust 3.2% … MUCH better than expected. 
While it can be argued there's some fluff hiding under the hood … with growing inventories masking lackluster consumer spending … 
… the financial media are describing 3.2% growth as a "big upside surprise," "upbeat," and a "blowout." 
That's a lot of excitement over 3.2% growth. 
So let's shift to real estate …  
The Q1 numbers are in for tourism in the country of Belize … and after hitting an all-time high of 6.6% YOY in March (the 28th consecutive month of YOY growth) … 
… Belize's first-quarter 2019 visitor arrivals grew 6.3%! 
In the parlance of resort property investing, that's called DEMAND.
Of course, healthy demand is a key component of that all-important supply and demand relationship smart real estate investors watch so carefully. 
If you've already been on our Belize field trip, you're familiar with the favorable supply and demand dynamic in Belize's top tourist destination.
You also know big brands like Hilton, Marriott, and Coastal Living are staking claims in this exciting growth market and product niche.  That's a BIG clue. 
Of course, we've been talking about resort property investing for quite some time. With boomers retiring every day, resort travel is a "booming" niche.
Resort property is a great way to earn rents from the affluent … while adding some lifestyle benefits to your real estate investing. 
So while the blowout United States GDP number is interesting to paper pundits … we think the significant and consistent tourism growth in Belize is much more exciting and actionable for real estate investors.  
Maybe it's time for YOU to put on your sunnies, sandals, and swimsuit so you can …  
Join Robert Helms for an intimate guided tour of the resort property market of Ambergris Caye, Belize on our upcoming Belize Discovery Trip! 
Click here now to claim YOUR seat on the next Belize Discovery Trip >> 
You'll LOVE it …
More From The Real Estate Guys™…
The Real Estate Guys™ radio show and podcast provides real estate investing news, education, training, and resources to help real estate investors succeed.
---
Love the show?  Tell the world!  When you promote the show, you help us attract more great guests for 

your

 listening pleasure!
Orlando
Florida has long been a heralded go-to for tourists and RETIREES … who happen to be BOOMING!   But who else?
When it comes to choosing markets, you already know you are looking for DEMAND.  .The demand we are talking about comes from lots of people who sleep under roofs.  Florida boasts of over 20 million in population … It holds its own right up there with the largest states in the nation.  The Orlando Metropolitan Statistical Area is the third largest metropolitan area in the state of Florida.
At risk of sounding like a broken record … Big markets mean lots of people, political clout, infrastructure and lifestyle amenities.  Big also means economically diverse.  All these things are important for long term stability.
What else drives demand for this sun-shine state?
We're glad you asked!  You'll definitely want to read the latest Reports & Articles below, but here's some of our thoughts to prime your thinking-pump …
Florida continues to be a prime target for the migrating 75 million Baby Boomers … talk about demand!
You already know retirees love warm weather.  And Florida's climate is probably going to continue to meet the "Sun Belt" criteria for the foreseeable future.  The mass exodus of retirees to this sunshine state is far from over.
Who else is flocking to Florida?  Well, who else would be in the Boomers wake?  You guessed it, Millennials!  No other Florida metro makes the top 10, but Orlando ranks among the highest metros for the largest share of the millennial population.
High JOB GROWTH and affordability attract this younger generation.  According to Forbes, Orlando's job growth for 2016 ranked No. 1 compared with 382 U.S. metropolitan areas … Orlando is one of the top 25 MSA's currently (2016) experiencing the biggest economic surge.
Thumbs up for No State Income Tax!  Unless you've got wind of something different, there seems to be no change here in the near future.
Florida has been touted as a Low-Cost of Living state.  Housing is right up there as one of the biggest living expenses for most people.  If someone retired by selling a home in New York and relocated to Florida, their housing budget goes a lot further.  Ok.  That's interesting, but …
An even more important factor in assessing the cost-of-living is, not the market people are coming from, but the income of the locals.  The Housing Affordability Index is one thing we like to look at when considering the sustainability of a markets growth.  Is the market economy primarily fueled by foreign investments and out-of-state investors gambling on returns?  Or is strong, local economic health supporting the property rental rates and values?
This index measures median household income relative to the income needed to purchase a median-priced house.  The Orlando Metro's affordability index in 2016 was 58% above the national average.
Orlando is EXCITING!  We see a convergence of demographic demand, scarce supply, influx of out-of-state wealth, AND LOCAL economic stability.  As a whole, because of the large number of people that tend to move in and out of the state, Florida's housing market has historically been volatile … If you were watching Florida during the 2008 crash we don't have to explain this to you.
As real estate investors though, we don't buy whole states.  We buy particular properties, in particular neighborhoods.
Imagine you could see strong monthly profits, take advantage of the trends in demand, and secure your cash flow with a diversified, stable tenant base.
The Orlando MSA from July 2014 – July 2015 has the fastest growing population of the country's 30 largest regions according to the U.S. Census Bureau.  Orlando, and it's surrounding communities, power the Orlando economy with blue collar and service workers diversified outside of the tourist industry – these communities tend to hold their values, rental rates and occupancy.
Put your boots on the ground and come explore the market for yourself!  In the meantime, here are some helpful resources we trust you'll find useful as you dive into this exciting area …
Radio Shows
Reports & Articles
Market Field Trips & Property Tours
Boots-on-the-Ground Teams
Clues in The News
It's amazing how many real estate investor overlook hotels as an investment vehicle.
Sure, the numbers are big…and renting nightly instead of monthly, plus all the other services (housekeeping, restaurant, room service, etc.) are much more labor intensive than simply renting out little green houses month to month.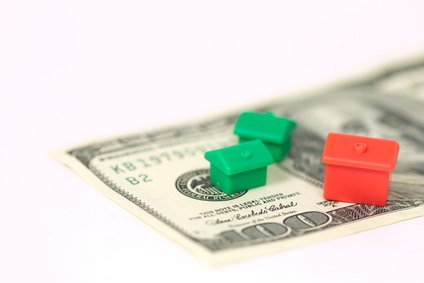 But anyone that's ever played Monopoly knows the big bucks are in owning big red hotels…especially in premium areas like Park Place, Broadway….or the Caribbean???
From the Hard Rock Hotel in the Dominican Republic:
Your host with the most (travel miles) – Robert Helms
Hilton Worldwide Director of Development, Caribbean and Panama – Juan Corvinos Solans
Hard Rock International Executive VP & Chief Development Officer – Marco Roca
Wyndham Hotel Group President and Managing Director of Latin America and the Caribbean – Paulo Pena
STR Analytics Director – Carter Wilson
Caribbean Tourism Organzanization (CTO) Chief Executive Officer – Hugh Riley
HVS Capital Corp Executive Managing Director – Bill Sipple
HVS Caribbean Managing Director and CHICOS Chairman – Parris Jordan
Dominican Republic Secretary of State and Executive Director of the Center for Export Investment and Residential Development – Dr. Jean Alain Rodriguez
Co-host Russell Gray stayed home to wrap presents.
Wow.  You can already tell from the guest list that this show is PACKED with content.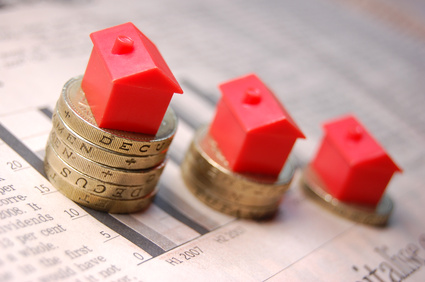 But before we get into that, the BIG QUESTION is WHY should any investor consider hospitality as an investment niche?  And once you do…HOW does it work?
First, WHY…
Go play Monopoly.  How do you win?
Now that we understand bigger is better, what's the difference between hospitality and other big rental properties like an apartment building, office complex or shopping mall?
The obvious difference is that apartments, offices and shopping malls are all long(er) term tenancies as compared to nightly or weekly hotel tenancies.
That's good and bad.
Apartments, offices and shopping malls typically have a more predictable stream of income.  And while apartments might have six or twelve month leases, office and retail leases can be a decade or more.
Of course, with long term leases you give up the ability to raise rents quickly in response to changing market conditions (a concern in an inflationary environment).
That's one of the reasons we like apartments better than office or retail.  It's more work, but it can be more money (that's a hint).
Of course, another concern with retail is how the internet is affecting physical product marketing.
It's not the topic of this discussion, but when consumers are shopping online and not in stores, then your retail tenants suffer…and so do you.
So if you're going to be in retail, it's smart to cater to businesses which consumers must physically visit in order to conduct their business.  Things like healthcare, restaurants, grooming, etc.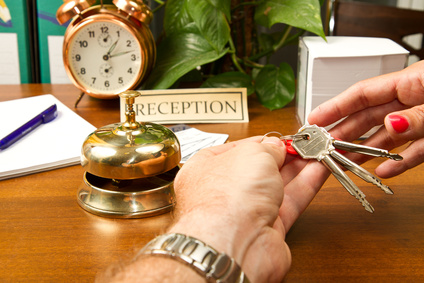 So in addition to being able to generate  more revenue per unit per month with overnight rentals, one of the advantages of hospitality...the property is the product (or at least a major component…service being the other) and it serves a need which cannot be met online.
So once you're interested in investing in hospitality, the next question is HOW does it work?
It's really not that complicated.  In fact, it's very similar to apartment investing.
Most apartment owners don't personally manage the property.  They hire a property management company to operate the complex.
So in hospitality, you'll have a property owner (the investors), and the property manager (the hotel operator).
But because keeping a hotel full is a marketing intensive operation, there's a third player called "the brand".  These are folks like Hilton, Marriott, Hard Rock, etc.
In some cases, you have multi-brand companies, and one of the biggest is Wyndham, which operates 13 different brands…most of which you've probably heard of.
In fact, hotel brands are typically household names because of all the advertising they do.
What you may not know is that most cases, the brand does NOT own the hotel…and in same cases, they don't even operate it directly.
Instead, they simply rent their brand, group purchasing power and hotel operational savvy to independent operators…"franchisees"…just like other famous franchisers like McDonald's (fast food) or RE/MAX (real estate).
All that to say, there's room for private property investors to leverage the big name, marketing muscle and operational expertise of a brand, the hard work of an operator (your tenant), into creating cash flow from your property.
As you listen to all the various interviews in this episode, you'll discover that the overall mood of the hospitality sector is upbeat and optimistic.
But you'll also hear that there's still time to get in…the industry cycle hasn't peaked yet.
Plus there are some great lessons to be gleaned from all these savvy business people.
Here are a few of our takeaways:
There's Opportunity for Private Money
Not a lot of hotels are being built right now because the financial markets haven't recovered enough to provide adequate funding levels.  The same thing happened in housing.  The opportunity is for private equity syndications to help get things built.
And right now, hotel cash flows are good, which means private equity can be rewarded.  Sounds like opportunity to us!
Transportation Infrastructure is Essential
Duh.  No one can stay in your hotel if they can't get to it.  And in the Caribbean that means airplanes.  Cruise ships typically don't deliver overnight guests.
That's why Belize investors get so excited when they hear that multiple airlines are adding flights.
But even if you choose a landlocked location, you better make sure there are roads, rails and runways to bring trains, planes and automobiles full of people to your property.  And some business and tourist attractions are helpful too.
You Can Partner with Big Players…Even if You're Not
We already talked about big hotel brands.  When you build a property for a brand, you get all their marketing muscle pushing occupancy.
But as you'll hear, there are resort destinations that realize they need tourists to grow their economy.  So they have entire agents and budgets dedicated to promoting their market.  And they NEED YOU to provide the rooms to hold the people their marketing brings to town.
We don't know about you, but we LOVE free marketing.
The Condo-Hotel Concept is Poised for a Comeback
This could be the most exciting thing (of many) that came up in these interviews.
Condo-hotels got a big black eye in markets like Las Vegas when the financial meltdown wiped out the loans.
Lots of people were left in the lurch when the financing they were counting on to complete the transactions all dried up unexpectedly…and almost overnight.
But the basic premise of a condo-hotel is a sound one.
The idea is that a small private investor buys a single hotel room in a big hotel.  It's just like buying a residential condo, which is essentially an apartment in a large residential complex.
The investor owns it, while the operator manages it under the brand's name.
The contracts can be set up different ways, but the bottom line is that it's a way for small investors to participate in big projects, own a pride-of-ownership unit they can actually enjoy themselves from time to time; and they get income, tax-breaks and a hands-off management experience.
The difference this go 'round is that everyone is a lot smarter about how to organize the deals so they aren't as vulnerable to mood swings in the residential financing markets.
The opportunity is to get into the space while most others haven't quite seen the light.  And that's a universal principle applicable to all kinds of markets, property types and investment vehicles.
So much to learn.  So little time.  But that's why we're here traveling the world, seeking out ideas and perspectives you might not discover on your own.
Hey, it's a rough job traveling to the Caribbean to stay at an all-inclusive luxury resort….but someone's gotta do it.
Listen Now: 
The Real Estate Guys™ radio show and podcast provides real estate investing news, education, training and resources that help real estate investors succeed.
Join Robert Helms, host of The Real Estate Guys™ Radio Show for a memorable weekend discovery trip to the beautiful country of Belize!  Three great dates to choose from: Sep 15-18, Oct 6-9 or Nov 3-6, 2011

Why Belize?
Three words: Location, Location, Location (we've heard those are important for real estate).
Click here to download your registration form.
Belize is the former British Honduras and is located just under Mexico's Yucatan Peninsula. Mainland Belize features lush green tropical rain forests, while it's Eastern border faces the Caribbean ocean safely nestled behind the world's 2nd largest barrier reef. The islands are postcard perfect and attract vacationers, diving enthusiasts and celebrities alike. Harrison Ford, and more recently, Reese Witherspoon are known to visit Belize for private, relaxing getaways. Leonardo DiCaprio purchased a 110 acre island known as Blackadore Caye. We'll show it to you when you attend this discovery trip!
But beyond beautiful, Belize has other unique attributes which make it attractive to investors and tourists alike. Belize is the ONLY country in Latin America whose official language is English. This, and the fact that its currency is pegged at a fixed 2:1 exchange rate with the U.S. dollar, make it a friendly place for Americans. Plus there are direct flights from several U.S. cities including Atlanta, Miami, Dallas, Houston and many others. Belize is actually closer for most Americans, Canadians and Europeans than Hawaii!
The Real Estate Guys™ will show you Belize!
Click here to download your registration form.

Robert Helms and his team have been visiting and investing in Belize for several years. He's led several investor field trips with as few as one couple and as many as forty-five. The feedback on every trip has been over the top positive! Robert will share his extensive market knowledge, introduce you to local market experts, and personally show you the mainland, the islands, and several different developments.
This is an EDUCATIONAL event. This is not one of those "fly n' buy" sales trips where aggressive salespeople are waiting to pounce on you. We believe the right approach to real estate is to start with the market first, then build a team, and then select property that meets your personal and investment goals. This trip is about exploring the market and meeting people who may become part of your team down the road.
Discover the real estate, banking and lifestyle opportunities available to you in beautiful Belize during a semi-private tour led by The Real Estate Guys™ Radio Show host Robert Helms.
Click here to download your registration form.
Trip Logistics
Once you're enrolled, our registration team will contact you to help arrange your air travel. Your round trip airfare is not included in your tuition, but it's very important that your arrival is coordinated through our team. While you're in Belize, virtually all your trip expenses including transportation, hotel accommodations, speaker sessions, materials and most meals are included. Alcoholic beverages, souvenirs, extended stays and certain other incidental expenses are not included. Upon receipt of your completed registration form, we'll provide you with information about what to wear, pack and expect.
The Opportunity is Now
There are lots of reasons to like a place like Belize (is there any other place like Belize?), but the opportunity today is better than ever!

Americans haven't lost purchasing power in Belize because of the fixed exchange rate, while many other countries have gained purchasing power because of a soft U.S. dollar. Baby boomers in the U.S. still dream of warm weather, low tax, beautiful places to resort and retire, but many of the more established areas remain relatively expensive in a post recession economy.
Belize offers an English speaking, affordable, "non-touristy", and reasonably nearby alternative. And popular TV shows like House Hunters International are helping a growing number of people discover Belize as a great option not just for retirement, but also full time residency for a growing new class of telecommuters and independent information workers. Think about it: would you rather sit in a corporate cubicle in Cleveland or a beautiful beach in Belize?
Additionally, Belize still enjoys a great reputation as a tax friendly jurisdiction with strong privacy banking and asset protection laws. As citizens of "developed" countries face increasing concerns about privacy, taxes and frivolous litigation, the affluent are seeking off-shore alternatives in greater numbers than ever.
All of these trends point to increasing demand, but the wave is still growing. Alert investors can position themselves in the market to provide the properties that tourists, retirees, remote workers and ex-pats will want to buy or rent. Besides, if the worst thing that happens is that you have to live or use your property for personal use, would you rather it be a duplex in Detroit or bungalow in Belize? Meanwhile (check with your own tax advisor), once you have investments in Belize, your trips to visit just might be tax deductible. Very cool.
A Visit is with Worth a Million Words
If a picture is worth a thousand words, then a personal visit to paradise is worth at least a million. Come see it with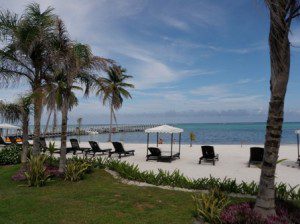 your own eyes!
We look forward to seeing YOU in beautiful Belize!