Alternative Capital Solutions – Billy Brown

If your banker says it's a no-go on your loan … You've still got options!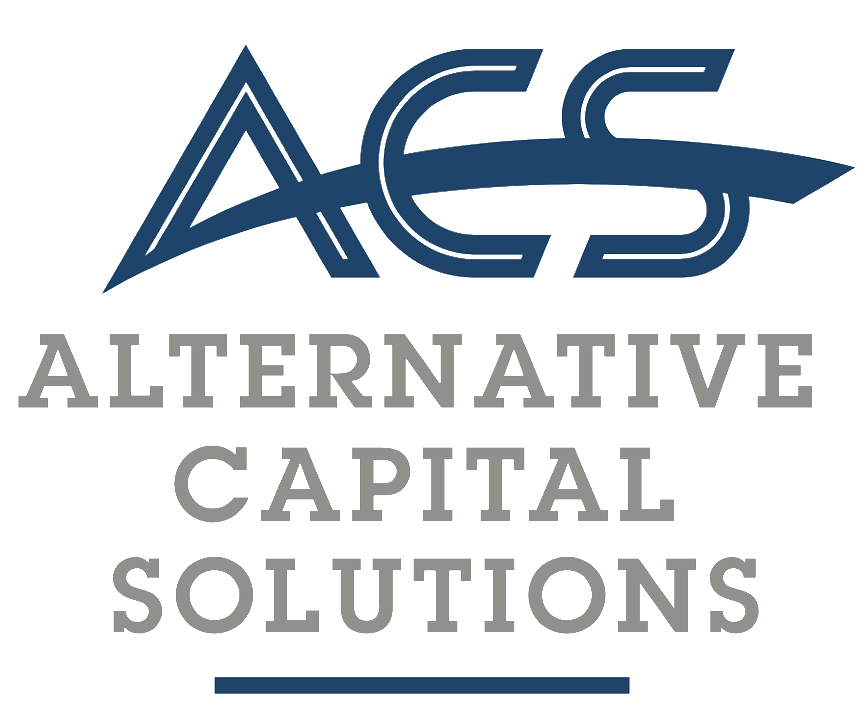 Real estate investors seek infinite returns using money to make money … but how do you get your hands on OPM?  (that's short for "Other People's Money")
What do you do if your banker says no … And you don't want to give away equity in your deal? 
That's where Billy Brown and his team at Alternative Capital Solutions come in.
They can help you with both Bridge and Permanent lending solutions for your SFR portfolios, multi-family, self-storage, mobile homes, hospitality, retail, and office deals in most states in the U.S. … and have solutions for foreign investors as well! 
As a real estate investor himself, Billy Brown knows the importance of creative and reliable lending. 
Billy educates other realtor and investor groups throughout the country on how to become more profitable using the right lending tools.  
So, as Vice President of Business Development for Alternative Capital Solutions, Billy works hard to help investors like YOU make deals happen. 
Alternative Capital Solutions underwrites in-house and outsources funding through its network of bank and non-bank lenders … to speed up your approval process.  
And when Billy and his team deliver the funding request, it is completely packaged up with a credit memo … so there are few, if any, questions before the lender delivers OPM to your escrow. 
Loans available range from $200,000 and can go up to $50 million … so get started on the path to capital for your next deal. 
Whether you want a thorough financing and leverage check-up on your entire portfolio … or to cash out some equity to re-invest for more profits … or just want a peek into the possibilities for financing a current deal … 
Simply fill out the form below for a quick review of your options and a representative from Alternative Capital Solutions will reach out to discuss all the possibilities!
Some people think housing is a driver of economic growth.  But that doesn't make sense to us.
Sure, a robust housing market creates a lot of jobs from construction all the way back through the supply chain.
But housing itself is a by-product of prosperity, not a creator of it.  After all, who buys a house first … and then gets a job?  It's the other way around.
So we think housing is not a leading indicator, but a trailing indicator.
With that said, in addition to reflecting economic prosperity, housing definitely plays a role in driving economic activity.  But not in the way most people think.
So let's take a look …
Economic activity isn't about asset values.  It's about velocity … transactions … how fast money is flowing through society.  That's why they call it currency.
But it isn't really money that's flowing.  It's credit. It's a subtle, but important difference because you can't create money from nothing.  Only credit.
If you're not familiar with the VERY important difference between money and credit, you should strongly consider investing in the Future of Money and Wealth video series …
… because G. Edward Griffin (author of The Creature from Jekyll Island) does an amazing job of explaining it all in an easy to understand way.
The fundamental principle to understand is that a loan is an asset to a bank.
When a bank makes a loan, they effectively create "money" from nothing by issuing credit.
Obviously, the biggest loans in most people's lives are mortgages on houses.  So that means banks are creating LOTS of "money" by extending credit.
Meanwhile, governments issue bonds, which are simply humungous, glorified IOUs … like a mortgage.  Except the collateral isn't a house … it's the citizens' earnings.
And when the mother of all banks, the Federal Reserve, buys government bonds, they are effectively creating "money" by issuing credit.
Now when all this "money" gets into the financial system it pushes asset prices up.  But not evenly.  And no one know for sure where it will all end up.
If lots of the new "money" goes into bonds, bond prices go UP and interest rates go DOWN.  There was a LOT of that going on over the last decade.
Similarly, if it goes into stocks, then stock prices go up.  There was a lot of that over the last decade also.
One big driver of rising stock prices has been corporations pigging out on cheap debt and then using the proceeds to buy back their own stock.
But remember, this isn't economic activity … it's just inflation of asset prices.  So it's a mistake to think a rising stock prices means a booming economy.
In fact, "stagflation" occurs when prices go up, but economic activity is slow.
And just last week, former Fed chair Alan Greenspan said he sees stagflation coming to an economy near you.
At the same time, fellow former chair Janet Yellen is warning of excessive corporate debt.  We were just talking about that in our last commentary.
Funny.  Neither Greenspan or Yellen has said anything about the Fed going insolvent.  Pay no attention to that man behind the curtain.
Meanwhile, Fannie Mae's economics team recently announced their prediction of slowing economic activity in 2019.
And just so you don't think they're merely jumping on the bandwagon, Fannie Mae Chief Economist Doug Duncan predicted this in his Future of Money and Wealth presentation on our last Investor Summit at Sea™.
All this to say, there are some notable experts saying the economy could be in for some headwinds in 2019.
So back to housing and its role in goosing economic activity …
Anyone paying attention knows housing prices have bounced back nicely from their 2008 debacle.
And almost everyone who bought early in this last run-up has built up gobs of equity.  Good job.
Unsurprisingly, consumer confidence, cash-out refinances, and consumer spending all surged in 2018 … as households became equity rich … and then tapped that equity to SPEND.
In other words, credit flowed through housing to consumer spending which drove a lot of economic activity.
So it's not housing construction that's a leading indicator … it's rising prices and equity.
But as housing price appreciation slows … it's no surprise consumer confidence is dipping too.
Remember, consumers are usually the last ones to realize what's coming.
So again, it's the flow of credit into home prices and equity … and then the flow of credit through home equity to consumers … and then from consumers into the economy … that be a leading indicator of what's coming down the line.
There's one more nuance to consider …
As we've been pointing out for the last few months, there are LOTS of reasons to think more money is heading into real estate.
A combination of the best tax breaks, Opportunity Zones, and nervous stock investors fleeing Wall Street in record numbers to seek a safer haven in housing … all could have real estate setting up for a nice run.
But be cautious.
Because if Alan Greenspan is right about stagflation … rising prices without rising real wages and economic activity …
… then real estate PRICES could rise from big money seeking safety … while the rents you use to control the property could be under pressure.
Consider RentCafe's recent year end report, which found the most popular things renters searched for in 2018 were "cheap" and "studio."
So as we've been suggesting for quite some time …
… it's probably safer to focus on affordable markets and product types… using long-term fixed financing … and focusing on solid cash-flows to position your portfolio to ride out a slow-down.
We're not saying there will be slow down.  But others are.
And it's better to be prepared and not have a slow-down, than to have a slow-down and not be prepared.
And remember … asset prices and economic activity are NOT one and the same.
Until next time … good investing!
More From The Real Estate Guys™…
The Real Estate Guys™ radio show and podcast provides real estate investing news, education, training, and resources to help real estate investors succeed.
---
Love the show?  Tell the world!  When you promote the show, you help us attract more great guests for 

your

 listening pleasure!
Halloween may be yesterday's news, but we've collected a killer bunch of horror stories that will give you a good spook … no matter what time of year it is.
In this annual segment, we'll share seven tales of real estate investing gone horribly wrong … and the lessons investors took away from their nightmarish experiences.
This blog post features four of the stories … to hear the full collection, including stories about downed trailer parks, burning buildings, and more, listen to our podcast episode!
In our 2017 edition of Halloween Horror Stories you'll hear from:
Your far-from-frightening host, 

Robert Helms

His co-host, an all-around scary guy, 

Russell Gray

Formidable five-decade investor,

Bob Helms

Our formerly frightened guests
---
Listen
---
Subscribe
Broadcasting since 1997 with over 300 episodes on iTunes!
---
Review
When you give us a positive review on iTunes you help us continue to bring you high caliber guests and attract new listeners. It's easy and takes just a minute! (Don't know how? Follow these instructions).
Thanks!
---
Drugs, guns, and squatters
Peter and Monique bought a property … only to find out it was quite a nightmare. The pair bought a C-class apartment building about a year ago.
"The issue was not the fire, or the landscaper that was shot, or the gun that was pulled on the on-site manager, or the homeless people who set up in one of the empty apartments for Valentine's Day," says Peter. "No, the problem was even worse than that … it was the property management company."
Peter and Monique thought they did their due diligence.
Their property management company, which the last property owner had also used, was the biggest and best in the state.
But the numbers started telling a different story.
Still, when Peter and Monique spoke to the people at the property management company, they were pleasant and reassuring.
The numbers kept sliding … for eight months, until the couple finally decided to hire a new property management company.
The pair discovered after the fact that the former management company had been negligent on all fronts. Although the company had a set of policies and standards that looked great on paper, they hadn't been following them.
The property managers were not screening tenants, paying important bills, or handling maintenance issues. Some leaks hadn't been fixed for MONTHS.
One of the most difficult parts of the situation was saying goodbye to the former company, who Monique and Peter had been friendly with and liked personally.
But today, Monique and Peter have contracted with a smaller boutique property management company that an investor acquaintance recommended to them.
They have weekly check-ins with the property management company, which has been staying on top of issues, so far.
Lesson: Don't trust a property management company just because someone else trusts them. Do your due diligence … and then let the numbers inform your decisions. And always keep tabs on your property manager with regular check-ins and in-person visits.
The money pit
Felicia is a doctor and frequent traveler. She's also a real estate investor.
She's a busy lady. So, when her real estate agent found a great deal on a portfolio of eight homes while Felicia was out of town, Felicia didn't hesitate to say yes.
Four properties were in good condition and already had tenants, while the other four were fixer-uppers. Not a problem … Felicia figured she could use the profits from the first four homes to fix up the second set of four.
The fixer-uppers were in C- and D-class neighborhoods, and Felicia discovered that her attempts at repairs were constantly thwarted … because every time her contractors left equipment and materials outside, they were stolen.
She was sinking money into the properties at a horrifying rate. Finally, Felicia asked how much it would cost to do all the repairs.
She got a $50,000 loan from her bank and used it to complete the repairs … only to discover that her 50k was gone and the buildings still weren't ready for tenants.
At that point, she had to decide whether to keep digging herself into an even deeper hole. She decided to sell.
Felicia says if she could have done it differently, she would have made sure her investing partner was on board before proceeding with the deal. She found out after the fact that her partner hadn't even made on-site visits while she was out of town.
She also would have had a general contractor or inspector go through the fixer-uppers and give her a quote and a time frame for repairs.
And finally, she would've made sure she was well capitalized so she could finance the repairs.
Lessons: Do your due diligence before purchasing a property. Understand your partner and make sure they're all in. And if you do get into a bad situation, make sure you have the awareness to know when to stop.
The chilling chop saw massacre
Michael M. was driving by his property one day when he saw something truly horrifying … his tenant had fired up a chop saw and cut a ragged hole into the brick wall of his building.
An apartment on top and mini-market on the bottom, the property didn't have any big problems … until one hot day when the mini-market tenant to put in an air-conditioning unit themselves.
Michael said he did a few things when he found out.
He was tempted to be offended that his tenant had permanently altered the building … so his first order of business was to get over his initial shock and anger.
Next, he talked to the tenant. He collected the tenant's hefty security deposit and made it very clear that any unapproved alterations would be cause for removal.
Then, he hired some professionals to fix up the hack job done by his tenant. The tenant paid the bill.
Lesson: Make sure tenants are aware of the provisions of their lease and the consequences for violating those provisions. And make sure you're covered by collecting security deposits from tenants.
A killer of a deal
BJ and Pauline's problem started with their quest for a 1031 tax-deferred exchange.
The couple wanted to use the equity in their four-plex to buy a larger multi-unit apartment building.
They found the perfect property … or so they thought. It was a 12-unit building that fit all their criteria.
While doing their due diligence, however, the couple hired an inspector and began to realize the building would take a lot of work to get up to par.
All right, they thought … we can handle that.
Then BJ decided to do a few walkthroughs himself, without the real estate agent. On one visit, he ran into the maintenance man and got the real story about the building.
Apparently, the current property manager had recently been murdered in one of the building's units. No one had disclosed that detail to the duo!
That manager had been involved in some "extracurricular activities," says BJ, and most of the current tenants were there because they'd been connected to the manager's illegal side job.
Despite their chilling discovery, BJ and Pauline didn't throw in the towel. Instead, they used the building's problems to their advantage.
They started by negotiating a rock-bottom price with the owner based on the information they'd discovered.
After purchasing the property, they got started on renovations and hired a new property manager. Their new manager had all the current tenants complete an application and sign a lease … so most of the former tenants moved out.
Although cash flow wasn't great for a few months, the pair now have 7 out of their 12 apartments filled with vetted tenants. They're hopeful for the future.
Lessons: Always visit and inspect properties yourself before purchasing. Get someone on the inside to give you the real scoop about the property and area. And at every point in the process, make sure you have a good team in place, including a quality lawyer and a diligent property manager.
Don't get scared off …
We hope you're not too scared. The goal of these stories is to encourage, not discourage.
Hopefully this year's horror stories illustrate that real estate has ups and downs … and that nothing is wrong with you if something goes wrong with a deal.
We also hope you learn vicariously from these lessons and develop strategies for mitigating risk in your own investments.
End up with a horror story of your own? Like our guests, we want you to be able to shift from thinking "Oh no!" to asking, "What can I learn from this?"
Push yourself to fail faster, get better, and always keep learning.
---
More From The Real Estate Guys™…
The Real Estate Guys™ radio show and podcast provides real estate investing news, education, training and resources to help real estate investors succeed.
The key to successful real estate investing is your understanding of financing and lending. You MUST be able to leverage the money you own (or borrow) so you can put your capital to work.
There's a lot of money churning around out there. Many different sources provide loans. The government and big banks are two options … but they may not be the best options for your particular situation.
That's why we're talking about private loans today … a smart option for non-owner-occupied properties that may not be eligible for a traditional loan.
We've invited an expert guest who's worked in financing for decades. Listen in for a show that's jam-packed with information! You'll hear from:
Your loan-happy host, 

Robert Helms

His loanable co-host, 

Russell Gray
Private lender, Tony O'Brien
---
Listen
---
Subscribe
Broadcasting since 1997 with over 300 episodes on iTunes!
---
Review
When you give us a positive review on iTunes you help us continue to bring you high caliber guests and attract new listeners. It's easy and takes just a minute! (Don't know how? Follow these instructions).
Thanks!
---
What are private loans?
Tony O'Brien worked as a stockbroker after graduating from Michigan State. In 1995, he formed his own hedge fund. Today, he helps investors who are looking to buy properties by providing financing.
He's got his thumb on the pulse of lending markets. We asked Tony the state of lending markets today.
Tony told us the market has gone through a number of twists recently, all of which are good for individual investors.
Government and big banks, wary after the crash of '08, no longer provide money to real estate investors who want to rehab or flip properties. Thus the rise of private lending markets.
Most traditional loans operate inside Dodd-Frank guidelines, while most private loans operate outside, giving them more leeway. That means more leeway for you to find a loan with low rates and loan-to-cost ratios that range from 50 to 90 percent.
And there are more people willing to make private loans than ever before.
When Tony says private loans, do you hear high rates? Think again. Although rates are typically higher than traditional loan rates, private money pays off because it's quick and nimble.
How do private loans work?
Tony gave us the nitty-gritty on how private loans work.
First, what do lenders look for? Tony says that first of all, they look for integrity and trustworthiness.
"There's no such thing as a no-doc loan," he notes. Investors must have documents to back up their financial status.
But people who come to Tony with a property that makes sense and the right amount of money can make a deal work.
What about making sure a property is the right investment?
If a property needs work, Tony expects investors to have a rehab budget in hand. Then he'll appraise the property to see if that budget makes sense.
Including the appraisal process, Tony's goal is to close in 10 days … a quick and painless process for both lender and borrower.
We asked Tony about rates, fees, and points. He told us borrowers will always pay two to four points for loans.
With a credit score above 650, borrowers can expect competitive rates.
Although interest rates may be higher than rates from traditional loans, Tony emphasized that if real estate investors can borrow money at one percent a month or less, they've hit a home run.
Especially for short-term loans, private money markets offer money that investors can't obtain anywhere else.
But what about long-term rehab loans? We asked Tony how he deals with refinancing.
Longer-term loans … with terms ranging from 5 to 30 years … have to be rolled over to a different lending business. Tony offers his investors a free roll forward to 30-year mortgages and shorter-term flex loans.
While Fannie Mae and Freddie Mac may look like good options, they're only available to buyers with W-2 income … something many real estate investors don't have. And there is a limit on the number of loans you can get.
Why use financing?
We're always mystified when we see investors who own the majority of their properties. They've tied up capital in their properties instead of leveraging financing to get the most bang for their buck.
It's not a smart move.
Private lenders like Tony WANT to give real estate investors money … in fact, Tony tries to avoid rejecting investors who don't qualify. Instead, he mentors them and helps them look for a team or another solution so they can achieve their dreams
"We're careful, but also optimistic," says Tony of his approach to lending.
Eighty-five percent of his borrowers come back to borrow again.
Tony recently published a book, The Comprehensive Guide to Private Money Markets. Want to get some more serious knowledge from Tony on how to borrow private money … without worrying about your rate? Listen in to get access to Tony's guide … and more info geared toward helping YOU make more money in real estate.
More on private money markets
As opposed to a traditional mortgage application, Tony's loans require minimal information … a simple application, documentation of your current employment, and a statement that shows what you currently have in the bank.
"It's not intrusive, but it does make you accountable," Tony says of the process.
We've talked on the show about the role of investors in helping areas bounce back from natural disaster.
We asked Tony how he's positioned to help investors in markets like Florida and Houston that have large numbers of flood- and hurricane-damaged properties.
"We aren't afraid of damage," Tony told us. "It's a numbers thing." His lending company is positioned to start lending heavily in both locations.
Tony also told us about his new program, Money Club.
Tony realized that investors are a breed unto itself … and wanted to create an organization that benefits real estate investors specifically.
Members in his club get access to no-point loans, market information, and foreclosed property listings that are priced to sell by banks.
"It's a one-stop shop," says Tony.
For our last question, we asked Tony to tell us the most important things investors need to know about private money. He said:
"It's available, and there's no limit." With the right deal, investors have a sure-fire way to get money. Tony says he can offer a loan 85 to 90 percent of the time.

"Money isn't free." Rates are higher than those you'd get from the government. Points and paperwork will always be part of the equation … you can't expect something for nothing.
Hard-to-buy properties aren't so hard to buy anymore … not with private money.
Unraveling the mysteries of money
Big-brained people like Tony O'Brien help us unravel the mysteries of money.
Many of you may have thought there's only one on-ramp to the investors' highway … we hope learning about this lending category has changed your minds.
Almost 10 years later, we're still digesting the fallout of the 2008 financial crisis. The key to success is getting money to market.
Private money markets provide a huge opportunity to do value-added real estate.
And although you may pay slightly more to get access to that capital, you get the opportunity to invest in otherwise un-buyable properties with money that is quick and easy to access.
Enlightened? Then go out and make some equity happen!
---
More From The Real Estate Guys™…
The Real Estate Guys™ radio show and podcast provides real estate investing news, education, training and resources to help real estate investors succeed.
Put on your thinking cap.  This one's going to use some brainpower.  But if your investment plans involve money and the future, it's probably worth the effort.
During our 2017 Investor Summit at Sea™, Chris Martenson warned that a financial system dependent on perpetual growth is unsustainable in a world of finite resources.
We'll forego discussing "finite resources", though there's probably a lot of opportunity there.  The New Orleans Investment Conference is a great place to learn more.
For now, let's consider "a financial system dependent on perpetual growth" … one of the most important, yet least understood, concepts about the eco-system we all operate in.
It's simple, yet confusing.  Here it is in two sentences …
When dollars are borrowed into existence, the only way to service the debt is to issue more debt.  If the debt is paid off, the economy ends.
Imagine playing Monopoly and each player starts with $1,500.  With four players, the "economy" of the game is $6,000.  This "start" money comes from the banker.
New money is introduced two ways:
When a player passes Go and collects $200 from the banker … or when a player mortgages a property by borrowing from the banker.
Notice all the money to play comes from the banker.
So let's MODIFY the game ever-so-slightly …
Let's have the banker LOAN the start and payday money to each player at 10% interest per turn.
We still have four players starting with $1,500 each for an "economy" of $6,000.  But at the end of the first round, each player now owes the bank $150 of interest.
(We'll forget about the additional payday loans … it just complicates the math and isn't necessary to make the point)
But borrowing money into circulation creates three (hopefully) obvious problems …
First, there's only $6,000 in circulation.  With total debt of $6,000 borrowed plus $600 of interest owed, it's now IMPOSSIBLE to pay off the debt using only the money in the game so far.
And if the only way players get NEW money is borrowing, this creates a cycle of perpetually expanding debt.
Second, if each player paid ONLY the interest out of their $1,500 start money, after ten turns, they'll have no money left at all.  But they still owe the original $1,500!
So you MUST GROW your asset base by more than the interest expense or you're consumed by the debt.
Third, if all players try to free themselves from debt, they would take ALL the money in the game and give it to the banker, the game would end, and each player would still be in debt.
In this system, it's physically impossible to extinguish the debt without extinguishing the economy and ending the game. 
Naturally, to keep the game going, the banker continually extends credit to the players.
It's basically the way the global money system works and why people way smarter than us say it's unsustainable.
It's also like a Venus fly trap because any attempt to reduce overall systemic debt is deflationary, making existing debt even more burdensome.
Deflation means borrowers pay debt down with dollars worth more than those they originally borrowed.
Worse, any assets borrowed against have dropped in value.
Think of 2008 when the credit bubble deflated.  Property values fell, while the outstanding debt remained fixed.  Property owners were "underwater" (negative equity).
Meanwhile, the dollar was STRONG.  It took a whole lot LESS dollars to buy anything.
Everything was on sale and cash was king.  Lots of people got rich buying things with cash when others couldn't borrow to buy.
Deflation is awesome when you're sitting on cash.
You'd think lenders are happy to be paid back with better dollars.  And they are … IF they actually get paid.
But underwater borrowers often decide to default on the loan so they can keep their dollars.
So bankers HATE deflation.  No wonder the system they set up in 1913 demands perpetual expansion of debt and prices.
In fact, the Federal Reserve overtly targets 2% per year INFLATION:
"… inflation at the rate of 2 percent … is most consistent over the longer run with the Federal Reserve's statutory mandate."
Here's the problem with perpetually expanding debt … it weakens an economy.
Sure, it drives inflation, but inflation weakens consumption.  When things cost more, people buy less.
Debt also requires interest.  Even at minimal rates, HUGE balances require big payments.
Interest on public and private debt take money away from production and consumption … causing both to shrink.  Just not at the beginning.
When first injected into an economy, debt gooses activity and provides a temporary high.
And as in our modified Monopoly game, once deployed, more NEW money is required just to keep the interest from consuming the economy. There's a point where new injections produce diminishing returns.
Whew!  Thanks for staying with us.  Tape an aspirin to your forehead.
With that backdrop, consider this headline from Investor's Business Daily
Here's Why China's Latest Growth Scare Should Worry You – May 30, 2017
"Credit has been growing twice as fast as nominal GDP for years. The diminishing returns suggest that many loans are going to unprofitable ventures. They also signal that sustainable economic growth is far less than current growth rates. Such a rapid deceleration from the world's No. 2 economy would sap demand and prices for raw materials such as copper, exacerbate overcapacity issues and act as a drag on an already-sluggish worldwide economy."
Uh oh.  "Diminishing returns" and "deceleration" in the face of rapid credit growth.
When a junkie can't get high, they either increase the dosage to the point of toxicity … or they wean themselves from the drug.
"China is getting serious about weaning its economy off torrid credit growth, and data and financial markets already are showing early withdrawal symptoms."
Hmmm… sounds like they're leaning towards weaning.  We like the addiction metaphor.
China and the United States are the two biggest economies.  What either does affects the world.
Right now, headlines say China is slowing its use of debt, which in turns slows its economic growth, with a ripple effect on other economies.
Meanwhile, the Trump Administration is talking bigly about reducing the deficit and debt. Will he do it? Can he do it?
Who knows? But if the global economic system sustains itself on ever-increasing debt. and the two biggest borrowers are going on debt diets … who's willing and able to take on a bigger share of global debt?
And if no one does, then what happens to asset values?  Is deflation on the horizon?
Last question … then you can take a nap …
Would the Fed and other central banks allow deflation … or do they roll out QE4ever (quantitative easing) in an attempt to stop it?
Meanwhile, now seems like a good time to consider repositioning equity from properties and stocks with high asset values into properties with sober valuations and strong cash-flows.
After all, stocks and even real estate values might be a roller-coaster ride, but rents are more of a merry-go-round. Boring, but a nice place to hide when feeling queasy.
Until next time … good investing!
---
More From The Real Estate Guys™…
The Real Estate Guys™ radio show and podcast provides real estate investing news, education, training and resources to help real estate investors succeed.
President Trump has put his tax plan on the table for the world to see.  The big question is … what does it REALLY mean?
But rather than speculate on the future possibilities, let's take a look at the last time big-time tax reform went from rhetoric to reality.
Way back in 1986, then-President Ronald Reagan signed a tax reform act that was hailed as one of the most significant pieces of legislation ever passed … and cleverly titled … The Tax Reform Act of 1986. 
Now we're not saying Trump's tax plan is anything like Reagan's.  And who knows if Trump's plan will pass, or what it will look like in its final form.
But they're both considered "sweeping" in terms of radically changing the tax system.  
And when you consider how much time and effort businesses and investors put into navigating the incredibly confusing and cryptic U.S. tax code, it's a safe bet ANY substantial changes will result in equally substantial changes in the strategy and behavior of market participants. 
Does that sound boring and wonky?
It is.  BUT … it's probably worth the effort because of something called the Law of Unintended Consequences.
In this example, prior to 1986, lots of high income earners were buying up real estate for the LOSSES.
Seems weird.  But as Robert Kiyosaki pounded into our heads on the Summit at Sea™, wealthy people have different problems than those still working to become wealthy.
Wealthy people have TAX problems.  And prior to 1986, real estate offered an attractive tax shelter which many high earners invested in.
But The Tax Reform Act of 1986 removed this valuable benefit, and in perhaps what should have been obvious fashion, those wealthy investors started to DUMP those no longer useful investments.
Of course, when you have a glut of sellers, the result is falling prices. 
Those who were proactive and got out EARLY fared far better than those who waited.  As we like to say, "Plan and Do is better than Wait and See."
But there's more to the story …
Because real estate is such a GREAT asset, lenders LOVE to loan against it.  It's true today, and it was true back then.
Now even if you're younger, you know what a bank and a credit union are.  But you may never have heard of a Savings and Loan.
An S&L felt just like a bank. 
You could use S&Ls to hold deposits, get loans, and they were backed up by the Federal Savings and Loan Insurance Corporation (FSLIC).  The FSLIC was to S&Ls what the FDIC is to banks today.
Prior to 1990, S&Ls were among the most popular places to get loans for real estate. 
But something happened which drove the FSLIC into insolvency (yes, that can happen) and sent S&Ls the way of the dodo bird.  Extinct. 
It was The Tax Reform Act of 1986.  And we're pretty sure that's NOT what Ronald Reagan had in mind when he signed it.
That's the way unintended consequences work.
We won't bore you with all the details because that's not the point of our comments.
The short of it is the S&Ls borrowed short to lend long against assets they thought had good price stability and liquidity. 
But the demand was largely driven by tax benefits and not by true underlying value. 
And when the tax code changed radically, so did the value-supporting demand of wealthy people seeking tax shelters.  No tax shelter, no demand.
In other words, the investments didn't make sense without the tax benefits.
So with a new tax plan on the table, it might be a really good time to take a deeper look at your portfolio. 
How dependent are you on the current tax benefits to make the investment make sense?
If the tax benefit goes away, could you (and would you want to) stay in the deal?  If not, is there a way to restructure it so you could?
How vulnerable are you to interest rate changes?  Right now, stable financing structures might make better sense because of an unstable economic climate.
We're not saying Trump's tax plan is good or bad.  We're not that smart. 
We only know it's radical.  And the last time radical tax reform actually happened, it had unintended consequences … which created both problems and opportunities, depending on how one was positioned and paying attention as events unfolded.
Personally, we think it's exciting.  Lots of change.  Lots of uncertainty.  Lots of opportunity to move boldly while others are hesitating.
It's why we study, why we network with smart people, why we watch the macro and micro events so carefully.
There's ALWAYS opportunity because there's always danger.  They go together … and it's your skill in navigating the changes that dictates which side YOU end up on.
Until next time … good investing!
---
More From The Real Estate Guys™…
The Real Estate Guys™ radio show and podcast provides real estate investing news, education, training and resources to help real estate investors succeed.
Let the Government Fund Your Next Multi-Family Deal
Imagine creating MORE CASH FLOW, re-positioning your equity for MORE TOP LINE REAL ESTATE … and doing it all with LESS RISK!

The government is going to insure this dream for you!
You own, or are thinking of owning, a portfolio of multifamily properties … What keeps you awake at night?
Let us guess … Losing control of cash flow!
Did we read your mind? Of course. You aren't alone.
This is exactly why Paul Winterowd and his team have invested hours to share this special report on this crazy-good loan. They understand real estate investors and the things that keep you awake at night.
Here's just a few reasons to learn about this FHA loan:
Favorable Interest Rates
Higher Leverage
No Balloon Payment
No Recourse
Longer Amortization
Since you are familiar with multifamily properties, you know exactly what all of this spells…
MORE CASH. MORE PROFITS. LESS RISK.
In this special report, Paul reveals exactly how you can take advantage of FHA loans for your multifamily properties. Before you finance any other property, you really should consider what Paul has to share.
Paul's knowledge just may save you millions and make you millions!
Use this form to request your free copy of Let the Government Fund Your Next Multi-Family Deal …
Feeling undersized when going up against your lender in a loan mod negotiation? It's a big problem to wrestle with, but you're not alone!  Recent developments are tipping the scales back toward the borrower – and none to soon!  To get up to speed on the latest and greatest, we invited back to the show one of the most prolific commentators on the topic.
In the Sumo sand pit for this episode: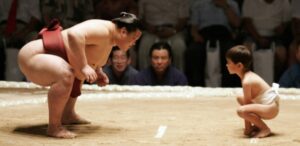 Your larger than life host, Robert Helms
Co-host and sand pit groomer, Russell Gray
The Godfather of Real Estate, Bob Helms
Special Guest, Mortgage Industry Pundit, Martin Andelman
Even though we see lots of opportunities in all the crushing problems facing today's real estate market, that isn't much consolation to people still grappling with mortgages that don't make sense.  No wonder our special report, What You MUST Know Before Attempting a Loan Workout (available in our Resource Center) has been our most requested publication for the last 18 months.  And when you consider that the number of modifications actually getting done are dwarfed by the huge number of mortgages currently in default, there's no way to take this problem lightly.  When it all shakes out, we know there's still a LOT of work to do before the balance sheets of banks and borrowers are stabilized.  It's a sizable task.
Enter Martin Andelman. Martin reminds us of Don Quixote from Man of La Mancha.  We almost went there with this blog, but the Sumo thing was way too much fun.  Still, Don Quixote was a crusader pursuing an impossible dream (the theme song from the movie), so it seemed to match.  It was hard to combine "impossible dream" with Sumo, unless there was a Speedo involved, and we didn't think that was a good fit, if you know what we mean.
Anyway, Martin's been an observer, commentator and outspoken critic of the banks and lenders who claim to care about the borrowers, but can't seem to do anything substantial to help.  Do you remember the Bible verse in James, where it basically says "talk is cheap" (our paraphrase)?   That is, what good does it do to say you care, if you don't really do anything real to help?
Please don't misunderstand.  We're not advocates for, or supporters of, bailouts for borrowers or for banks.  Philosophically, we think things would get better a whole lot faster if the government would get out of the way and let the banks and borrowers negotiate.  After all, these are contracts between private parties.  But the government has had its nose in the mortgage business for decades, so it's a threesome, like it or not.  (We're sorry.  Is our opinion showing?  We'll tuck it away.)
So we start this show with an update from Martin on the state of the government's HAMP program.  Can you feel it yet?  Is it working?  Is it getting better?  Martin gives us the scoop.  His answer surprised us.
And while the Executive Branch is trying get its HAMP fired up, what about the Legislature and the Judiciary?  Martin briefs us on a couple of interesting court cases which affect loan modifications.  Of course, we can't help but talk about California's SB94, which now "protects" consumers from all the "greedy" loan mod attorneys who selfishly want to be paid for the work they do.   Why wouldn't the attorney just do the work first and then send a bill?  It's so unreasonable to think that a client who isn't making their mortgage payment would be a bad credit risk.  We're sure all the underwater borrowers are sleeping much better now that now that most of the loan mod companies have shut their doors.  Yeah, that helped.  Unless….do you think maybe it wasn't the borrower the law was intended to help?  Hmmmm….?  Sorry.  That pesky opinion keeps popping out.   These Sumo shorts don't give you much room to hide.
But lest you think this episode is just a rant about what isn't working, the real highlight of the show comes when Martin tells us about a new "secret weapon" that's now available to borrowers.  And he says it IS working!  He says borrowers armed with this powerful new tool find themselves no longer getting squashed in their negotiations with the lender.  That's right!  The little guy is starting to win.  We like it.
Off mic, we impose upon Martin to write a special report on this topic, which he generously commits to do.  He calls it The Underwater Borrower's Secret Weapon: How to Make Modifying Your Loan Your Lender's Idea. Wow.  That's a mouthful.  But if you know Martin, it's not surprising.  You can bet he'll have a lot to say – and it will be fun to read!
The bottom line (that's a Sumo pun in case you missed it) is we got so jazzed about the whole thing, we're working on adding the company which supplies this "secret weapon" to our resource network.  Meanwhile, if you or someone you know has been wrestling with a lender that seems immovable, be sure to request Martin's report.  Maybe his secret weapon will work for you and your friends.  We want to help get the secret out, so everyone has access.  Not just because we like to root for the underdog. But because the sooner all these bad loans get re-done, the faster the world can get back to focusing on more productive things.  And that's good for everyone.
Listen Now:
The Real Estate Guys™ radio show and podcast provides real estate investing news, education, training and resources that help real estate investors succeed.
Every day we get emails from our listeners.  Some like to tell us how awesome we are (oh, go on!), but most have questions.  We're working on some new ways to be able to be more responsive.  So keep those emails coming!
For this week's show, we decided to grab a few question out of the email in box and talk about them on the air.  Joining host Robert Helms in studio are his trusty sidekick, Russell Gray and "The Godfather of Real Estate" Bob Helms.
We kicked off the show  commenting on Ben Bernanke's pronouncement that "technically speaking, the recession is over."  Yippee! Right?!?
After having fun with that, we reached into the mail bag and pulled out a question about which U.S. markets are "best" for appreciation right now.  Our crystal ball wasn't warmed up, so we chatted on this one awhile.  It's a question that comes up all the time and though easy to ask, it's hard to answer.  So we talked about the conditions we look for to cause appreciation, how today's economic environment affect them, and some specific markets we're watching.
Another question that is salient to the times was about the availability of financing in today's market.  There are certain product segments and demographics that can't find financing, while others have abundant financing available.  Obviously, when you know where the money is flowing and why, you can position yourself in its path and do well.  Having just been at the Rich Dad Real Estate Summit with Ken McElroy, Robert Kiyosaki and several veterans of investing and finance, we had some fresh insights to share.
The next question was also all too common in today's economy.  "I have a property that is upside down with negative cash flow, what should I do?"  As Kenny Rogers sang, "You gotta know when to hold 'em, know when to fold 'em, know when to walk away, know when to run."  Lots of people are struggling with the issue of "strategic defaults" and its ramifications.  (Side note:  The Real Estate Guys wrote a free 18 page report What You MUST Know Before Attempting a Loan Workout to help people in this situation understand their options.
The discussion of  what to do with an upside down negative cash flow property had us reflecting on the previous discussion of where's the appreciation most likely.  It also lead directly into another topic:  The Price of Maintaining You Good Credit.  Good credit has never been more important, but if you have lots of negative equity and negative cash flow, how much is it really costing you to maintain it?  This is a very timely topic and we tossed around our thoughts on the subject.
Listen Now:
The Real Estate Guys™ radio show and podcast provides real estate investing news, education, training and resources that help real estate investors succeed.