Last week the Fed pumped over $200 billion of freshly printed cash into the repo market.
Since then, the Fed's upped the ante to $400 billion … and counting.
For those young or asleep during the 2008 financial crisis …
… back then, the Fed provided an infusion of $85 billion per month to keep the wheels on the financial system bus.
Today, they're pumping in nearly that much PER DAY.
That's MIND-BOGGLING.
They're trying to keep interest rates DOWN to their target. Of course, interest rates matter to real estate investors. We typically like them low.
But this isn't about real estate. It's more about banks who hold debt (both mortgages and bonds) on their balance sheets.
As we explained last time, when interest rates rise, bond values fall …
… and a leveraged financial system with bonds as collateral is EXTREMELY vulnerable to collapse if values drop and margin calls trigger panic selling.
The Fed seems willing to print as many dollars as necessary to stop it.
And that brings us to an important question …
If the Fed can simply conjure $400 billion out of thin air in just a week … is it really money?
This matters to everyone working and investing to make or save money.
For help, we draw on lessons learned from our good friend and multi-time Investor Summit at Sea™ faculty member, G. Edward Griffin.
Ed's best known as the author of The Creature from Jekyll Island. If you haven't read it yet, you probably should. It's a controversial, but important exposé on the Fed.
In his presentation in Future of Money and Wealth, Ed does a masterful job explaining what money is … and isn't.
In short, money is a store of energy.
Think about it …
When you work … or hire or rent to people who do … the energy expended produces value in the form of a product or service someone is willing to trade for.
When you trade product for product, it's called barter. But it's hard to wander around town with your cow in tow looking to trade for a pair of shoes.
So money acts as both a store of value and a medium of exchange.
The value of the energy expended to create the product is now denominated in money which the worker, business owner, or investor can trade for the fruits of other people's labor.
This exchange of value is economic activity.
Money in motion is called currency. It's a medium of transporting energy. Just like electricity.
When each person in the circuit receives money, they expect it has retained its (purchasing) power or value.
When it doesn't, people stop trusting it, and the circuit breaks. Like any power outage, everything stops.
So … economic activity is based on the expenditure and flow of energy.
This is MUCH more so in the modern age … where machines are essential to the production and distribution of both goods and information.
Energy is a BIG deal.
This is something our very smart friend, Chris Martenson of Peak Prosperity, is continually reminding us of.
Here's where all this comes together for real estate investing …
New dollars conjured out of thin air can dilute the value of all previously existing dollars.
It's like having 100% real fruit juice flowing through a drink dispenser.
If someone pours in a bunch of water that didn't go through the energy consuming biological process of becoming real fruit juice in a plant…
… the water is just a calorie free (i.e., no value) fluid which DILUTES the real fruit juice in the dispenser.
Monetary dilution is called inflation.
Legendary economist John Maynard Keynes describes it this way …
"By a continuing process of inflation, government can confiscate, secretly and unobserved, an important part of the wealth of their citizens."
Inflation waters down real wealth.
Fortunately, real estate is arguably the BEST vehicle for Main Street investors to both hedge and profit from inflation.
That's because leverage (the mortgage) let's you magnify inflation's effect so your cash-on-cash ROI and equity growth can outpace inflation.
Plus, with the right real estate leverage, there's no margin call. Meanwhile, the rental income services the debt.
Even better, the income is relatively stable … rooted in the tenant's wages and lease terms. Those aren't day-traded, so they don't fluctuate like paper asset prices.
Effectively, you harness the energy of the tenant's labor to create resilient wealth for yourself. And you're doing it in a fair exchange of value.
Of course, the rental income is only as viable as the tenant's income.
This brings us back to energy …
Robert Kiyosaki and Ken McElroy taught us the value of investing in energy … and markets where energy is a major industry.
First, energy jobs are linked to where the energy is. You might move a factory to China, but not an oil field. This means local employment for your tenants.
Your tenants might not work directly in the energy business, but rather for those secondary and tertiary industries which support it. But the money comes from the production of energy.
Further, energy consumers are all over the world, making the flow of money into the local job market much more stable than less diverse regional businesses.
It's the same reason we like agriculture.
While machines consume oil, people consume food. Both are sources of essential energy used to create products and provide services.
So when it comes to real estate, energy, and food … the basis of the investment is something real and essential with a permanent demand.
Though less sexy and speculative, we're guessing the need for energy and food is more enduring than interactive exercise cycling.
Real estate, energy and agricultural products, are all real … no matter what currency you denominate them in.
And the closer you get to real value, the more resilient your wealth is if paper fails.
Right now, paper is showing signs of weakness. But like a dying star, sometimes there's a bright burst just before implosion.
Remember, Venezuela's stock market sky-rocketed just before the Bolivar collapsed.
Those who had real assets prospered. Those who didn't … didn't.
Are we saying stocks and the dollar are about to implode? Not at all. But they could. Perhaps slowly at first, and then suddenly.
If they do and you're not prepared … it's bad. It you're prepared and they don't … not so sad. If they do and you're prepared … it could be GREAT.
Real assets, such as well-structured and located income property …
… or commodities like oil, gold, and agricultural products (and the real estate which produces them) …
… are all likely to fare better in an economic shock than paper derivatives whose primary function is as trading chip in the Wall Street casinos.
So consider what money is and isn't … the role of energy in economic activity … and how you can build a resilient portfolio based on a foundation of real assets.
"The time to repair the roof is when the sun is shining."
John F. Kennedy
Until next time … good investing!
More From The Real Estate Guys™…
The Real Estate Guys™ radio show and podcast provides real estate investing news, education, training, and resources to help real estate investors succeed.
---
Love the show?  Tell the world!  When you promote the show, you help us attract more great guests for 

your

 listening pleasure!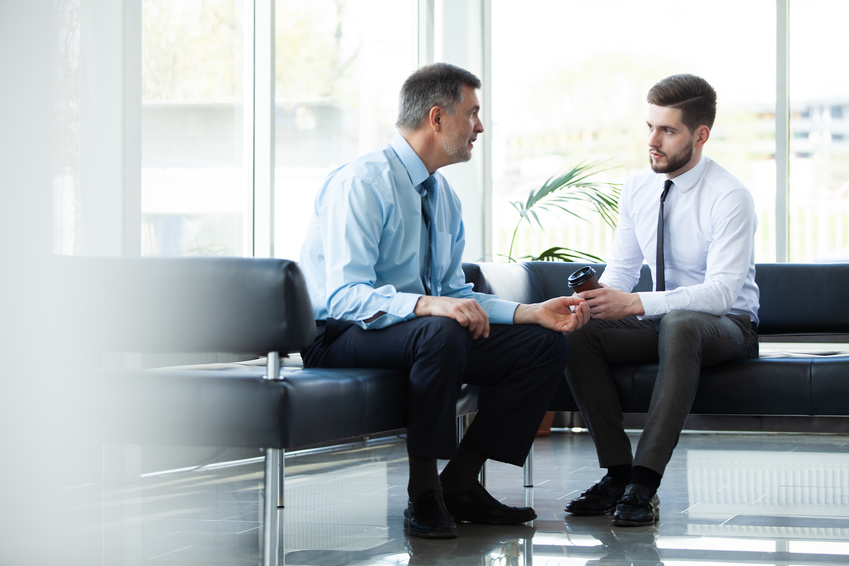 If we've said it once, we've said it a thousand times … a mentor makes a difference.
Finding, vetting, and thriving, with a mentor is one of the quickest shortcuts to success.
Talk to a successful real estate investor, and chances are that they can point to one or more people whose example and encouragement helped them along their way.
But finding a great mentor … and making the relationship work through real world challenges … isn't always easy. We're here to share our tips with you!
In this episode of The Real Estate Guys™ show, hear from:
Your master mentor host,

Robert Helms

His mental co-host,

Russell Gray
---
Listen
---
Subscribe
Broadcasting since 1997 with over 300 episodes on iTunes!
---
Review
When you give us a positive review on iTunes you help us continue to bring you high caliber guests and attract new listeners. It's easy and takes just a minute! (Don't know how? Follow these instructions).
Thanks!
---
What makes a mentor
Your success in real estate is going to come down to a few critical things … and one of those things is your relationships.
We never would have had the success that we've had in our lives … in business and personally … without input from the people we consider mentors.
Real estate investing is a people business.
Yes, you need to know numbers, property, and markets … but you also need a team. One of the most critical members of that team is a mentor.
A mentor is an experienced and trusted advisor … a guide, a confidant, and a counselor. And a mentor is different than a coach.
Coaching relationships are finite. They're focused on specific behaviors and needs.
A mentor is a long-term relationship that supports you in your development. They're interested … but not financially tied necessarily … to your results.
If you do it right, you're going to have a lot of mentors in your career. You should always have people in your life who are further down the path.
A mentor doesn't have to be older than you … but they do need to have more experience and more success in the area you are interested in.
A lot of people think of a mentor as a technical teacher … but that's not necessarily true.
If you really think about what investing is, it comes down to exercising good judgment.
Judgment is something you learn by being in close proximity to someone … seeing why they make the decisions they make and absorbing what they've gleaned from their life experience.
Your mentor should be an example … a role model … of what you aspire to be.
What you bring to a mentoring relationship
There are lots of people that believe they can learn everything they need to learn from the internet, webinars, books, and podcasts … but that's not our experience.
Those types of learning are a great starting point … but you've got to get into conversations with people that have been there, done that … in the REAL WORLD.
It's very tempting to align yourself with people who are just like you … but you actually want to align with people who are a little bit different than you.
Take a look at yourself and ask, "What is it about my personality that's holding me back? Where am I not being effective?"
You know what your weaknesses are. Your mentor can be someone who is strong in areas where you struggle.
By being around people with attributes that don't come as easily for you … you will improve!
You also want to consider your strengths. The best mentor relationships are equitable … each side brings something to the party.
Brainstorm ways that you can be a value add to the mentor you have in mind.
Mentoring is also a cyclical relationship. You may be green around the ears today … but a few years from now you could be a mentor yourself.
Finding a mentor in the real world
One way to get a mentor is to hire one. There ARE organized mentor programs … we have one ourselves.
Before you pay money for a mentor relationship, check out the reviews. Just remember that the results people get have a lot more to do with how they react to the advice their mentor gives.
Paying for a mentor collapses the timeframe it takes to find one … but often … in our experience … the best mentor relationships happen organically.
This type of strategy DOES take more time and effort. You have to be in the right environment to meet the right person … that's a lot of trips, events, and social engagements.
Beyond that, your mentor relationship is really what you make of it. You have to have the mindset that you are going to be one of the top people out there when you're done.
If you're looking to be average and ordinary … to just go with the flow … you might get a trophy for being on the team, but you're not going to get the paycheck.
So, keep asking yourself, "What are the people at the TOP doing? How can I be more like them?"
Begin to think the way they think … and you'll begin to do what they do. And ultimately, you can find yourself producing the same results.
A great mentor knows exactly what you need and what you have to go through to get there … and they create an environment for that to play out.
You mentor can't make your success happen for you. You have to make it happen.
Our motto has always been, "Education for effective action." Finding a mentor is one of the most educational … and effective … paths you can pursue.
---
More From The Real Estate Guys™…
The Real Estate Guys™ radio show and podcast provides real estate investing news, education, training, and resources to help real estate investors succeed.
---
Love the show?  Tell the world!  When you promote the show, you help us attract more great guests for 

your

 listening pleasure!
There's a lot of talk in the media about tariffs, taxes, and trade … what does all of that really mean for real estate investors?
As a real estate investor, you need to understand what is going on economically. What's happening at an international level can trickle down to your local playing field.
To help you navigate the news, we brought in our good friend Peter Schiff. Peter is an author, stock broker, and financial commentator … and he has some strong ideas to share.
Learn to more successfully sail the economic sea and weather financial storms.
In this episode of The Real Estate Guys™ show, hear from:
Your financial seafaring host,

Robert Helms

His economically seasick co-host,

Russell Gray

Author, stock broker, and financial commentator,

Peter Schiff
---
Listen
---
Subscribe
Broadcasting since 1997 with over 300 episodes on iTunes!
---
Review
When you give us a positive review on iTunes you help us continue to bring you high caliber guests and attract new listeners. It's easy and takes just a minute! (Don't know how? Follow these instructions).
Thanks!
---
Tariffs and the big picture
If you're the type of investor who reads the headlines … and you should be … then you've probably seen lots of talk about tariffs, taxes, and trade.
But most investors don't understand what these headlines mean for their money.
What's the deal with these three big "Ts" … What are they? How do they work? And why do they impact your business?
As a real estate investor, you've got to understand the economic and financial sea that you swim in.
You need a basic understanding of all things economic.
Tariffs … in particular … are a great place to start.
Before 1913, the United States didn't have an income tax. Instead, we funded our federal government through tariffs.
A tariff is a tax on people that want to sell in our markets … and today, President Trump is using tariffs as leverage in negotiations to level the international playing field.
You may agree or disagree with these politics … but whatever your personal opinions, you still need to know what such action really means for you.
Any kind of tax or tariff affects how much things cost in our economy … and it can also affect where jobs are created … which affects where people live.
By instituting tariffs, the federal government hopes to bring more manufacturing jobs back to the United States … potentially resurrecting manufacturing ghost towns.
Real estate investors need to look out at the horizon and see the bigger picture. You want to be riding the wave … not chasing the trend.
That's why we asked our good friend Peter Schiff to share his knowledge and experience with us.
The US-China trade relationship
Peter says a great place to start increasing your understanding of the current economy is to look at the US relationship with China.
According to Peter, China does TWO big things for the US … they supply us with real goods, and they lend us money.
We get everything from China. It's all manufactured products that make our lives better.
People go to Walmart and buy cheap stuff … and where is it coming from? China, of course.
China is also the biggest buyer of US bonds … which means they are our lender. They are lending us money that we would otherwise not have.
While the federal government talks about losing $500 billion a year to China, Peter thinks the US is still getting the better end of the deal.
China supplies us with real goods … and in exchange the US gives them a stack of paper that is arguably worth less every day that they hang on to it.
So, if the US places tariffs on China and enters a trade war, who is worse off in the end?
Peter says the Chinese will still have all their stuff … and we'll just have a stack of paper.
The US government hopes that by instituting tariffs, companies will make their products in the US instead. Peter says that is easier said than done.
Pulling together the infrastructure, raw goods, and man power to manufacture these products in the US could take years … and it will cost businesses more money … not to mention a major shortage of goods in the meantime.
Peter explains that switching the US back over to a more manufacturing-based economy would require tremendous changes … and most likely result in a huge depression until the new economic flow was established.
"When we were a big manufacturer in the past, we had limited government, lower taxes, fewer regulations, a lot of savings, and a skilled workforce. We don't have that stuff now," Peter says.
Peter does mention that the US is probably going to have to make some of these changes eventually … but proposed tariffs and trade wars would accelerate the timeline in a painful way.
And the United States doesn't realize how painful it will be.
If tariffs make it harder for the Chinese to sell stuff to America … they'll sell it domestically instead.
As the Americans get poorer … the Chinese would be getting richer.
Right now, the Chinese labor, and we get the fruits. Suddenly, they would get both.
And what about our intellectual property?
"They're going to keep ripping off our intellectual property because we can't stop it, but now they're not going to be giving us this big subsidy by loaning us money and supplying us with goods," Peter says.
Preparing for a drop in the dollar with gold
Another notable headline today … the Chinese and Russian governments are buying gold and putting it away.
Peter says that the Chinese and Russian governments recognize that the dollar's day as the reserve currency are numbered.
Nobody knows when the dollar's time will be up … but if it loses its role as the primary reserve asset for central banks, what will take its place?
Right now, what gives a currency value are the foreign reserves … we've got this huge pile of US dollars that gives currency value.
Before central banks used other currencies as their reserves, everybody used gold. That's what backed up your paper.
Originally, the transition from the gold standard to the dollar standard happened because the dollar was as good as gold.
US Federal Reserve notes were obligations of the Federal Reserve to pay. So, foreign central banks held Federal Reserve notes, which were redeemable on demand in gold.
Then, in 1971 the US said it would not give other countries gold for these reserves. The value of the dollar went down … and the value of gold went up.
All the central banks kept holding the dollar as a reserve even though it wasn't backed by gold anymore.
Peter says that the US has borrowed so much money … and printed so much money … that it is heading for a currency crisis.
"In that environment, central banks are going to have to show that their currency is backed by something," Peter says.
Some banks are buying more of other currencies … like the euro or the yen … but if people lose confidence in the dollar, the same could go for other currencies.
"I think that central banks are thinking they better have actual money in gold, because in the future, gold could be a much more important component of their reserves," Peter says.
And if the price of gold continues to rise, the appreciation alone is going to increase the percentage of their reserves that are in gold.
Preparing yourself for the future
So what's an investor to do?
Peter recommends getting out of US stocks in general … and bonds are way over-priced right now.
"If you've been fortunate enough to have invested in US stocks and seen a big gain, you need to cash in. Take that gain before the market takes it away from you," Peter says.
That doesn't mean you shouldn't own stocks … Peter says it just means to think about moving out of dollar-dominated US stocks.
Consider taking a look at foreign stocks … emerging markets and developed markets are looking really good right now.
These stocks are international and derive their revenues outside of the US. If the dollar crashes … these stocks will rise in proportion to that decline.
Peter also believes that investors should have some sort of gold in their portfolio. It's a good way to get diversified.
There's no sure way to know what will happen in the future. We can only do our due diligence and make an educated guess.
Remember that not every strategy works for every investor. Find what works best for you. Always talk to an expert that understands your financial needs and situation.
---
More From The Real Estate Guys™…
The Real Estate Guys™ radio show and podcast provides real estate investing news, education, training, and resources to help real estate investors succeed.
---
Love the show?  Tell the world!  When you promote the show, you help us attract more great guests for 

your

 listening pleasure!
The AntiLawyer's Guide to Opportunity Zones: The Good, The Bad, The Ugly
Opportunity Zones are hot, hot, hot! Learn the pros, the cons, and the need to knows.
If you've had your real estate ear to the ground lately, you've heard the buzz about Opportunity Zones.
Opportunity Zones are designated geographical areas that provide tax benefits if certain property investments are made in the zones that encourage long-term investments in low-income urban and rural communities across the United States.
But why should you take the leap into these particular opportunity zone funds?
Like any investment, Opportunity Zones can make a lot of good sense … but they also can have a few bad outcomes … and could create ugly results when handled incorrectly.
Learn the ins and outs of investing in Opportunity Zones. Check out this special report to explore:
✓ The tax benefits of Opportunity Zone investments
✓ The major drawback for most real estate investors
✓ How the government is involved in Opportunity Zone operation
✓ Why Opportunity Zones can be better than a 1031 Exchange
✓ How to spot artificial demand
✓ And more!
Discover the good, the bad, and the ugly of Opportunity Zones!



Get started by filling out the form below to access The AntiLawyer's Guide to Opportunity Zones: The Good, The Bad, The Ugly …!
When you trade in highly liquid, lightning fast, electronically enabled casino markets … you watch the news like a ten-foot tailgater at 100 miles per hour.
And that's who most of the mainstream financial media cater to.
The more fear, uncertainty, drama, and doubt … the better (for ratings).  So they pour fuel on the fire.
The current drama du jour is President Trump's up and down trade war with China. 
Paper markets are gyrating as nervous traders try to time the trends and skim "profits" from the volatility.  Politicians use every twist and turn as tool to score political points.
Meanwhile, on Main Street …
… folks get up every day and do their jobs, collect their pay, pay their bills, and largely ignore all the drama … most of which they don't understand anyway (as if anyone really does).
That's why investing in Main Street is SO different than investing in Wall Street.
Because while stock prices race up and down with every breeze of news or rumor … paychecks and rents remain relatively stable.  Boring.  But stable.
Of course, this doesn't mean real estate investors can afford to be ignorant, naïve, or cocky.  Real estate's stability and resilience isn't invincible.
The pain of 2008 made it very clear – what happens on Wall Street can bleed over to Main Street … rare as it might be.
Fortunately, real estate investors can usually follow the proceedings from a comfortable distance … with plenty of time to react and avoid mishaps.
Besides, more often than not, many of the "doomsday" fears just fade into the archives of "breaking news" that didn't actually break anything.
So life goes on.  People go to work and pay rent.  Passive income flows.  Equity happens … at least for those who aren't paralyzed by all the drama.
Sure, we think it's vitally important to watch macro-trends.  And we do.
Macro-trends provide clues about long-term migration patterns … warnings of systemic breakdowns (credit, currency) …
… and insights about whether any key drivers in our markets and niches of choice might benefit or suffer from whatever's developing.
But once you're in a market you like based on macro-factors …
… the real work of real estate investing is building and working with your local team … and closing on deals that make sense and are structured to withstand a macro storm or two.
Once you master this, you're not just a successful investor in your own right … you also have the potential to become a hot property yourself.
Because even though the Wall Street roller-coaster is exciting for the young and daring …
… after a few harrowing experiences, many Main Street investors would prefer to reach for the brass ring of prosperity from the much calmer merry-go-round of real estate.
When it comes to their life savings, most folks want stability, ease, and an after-tax growth rate in excess of real world inflation.
Ideally, they'd love to simply park their money in a boring bank account and collect a steady stream of interest income.
The problem is it doesn't look like banks will be paying anything remotely resembling an inflation-adjusted positive yield any time soon.
That's a big reason why income-producing real estate is very attractive right now … perhaps more than ever.
Of course, real estate investing is very messy and inconvenient to most people.
Wall Street and banks are easier, but at the price of nauseating volatility, minuscule yields, and high taxes … now or in the future.
So when YOU know how to produce predictable, high-yield (after tax) passive income through an inflation-hedged vehicle like real estate … you'll find more than a few folks willing to invest in YOUR deals.
But whether you decide to fly solo or pilot a plane full of limited partners, real estate remains appealing as a stable investment in uncertain times … perhaps more so now than ever before.
So grab your popcorn and watch all the geo-political and Wall Street drama from a safe distance.
Just be careful not to let all the commotion keep you parked in the garage.
Until next time … good investing!
More From The Real Estate Guys™…
The Real Estate Guys™ radio show and podcast provides real estate investing news, education, training, and resources to help real estate investors succeed.
---
Love the show?  Tell the world!  When you promote the show, you help us attract more great guests for 

your

 listening pleasure!
Investors and their money are attracted to opportunities.  They purchase assets, including properties and businesses, in the pursuit of profits.
That's probably why YOU are reading this.
It's why we perpetually peruse the news … looking for clues about where investors, businesses, jobs and money might be going and growing.
After all, where people and prosperity are … demand and capacity to pay for real estate are too.
So when we saw this headline pop up in our feed, we decided to look past the political positioning and see if we could find opportunity …
Jobs Are Booming in Trump Country, But Pay Lags 
– Bloomberg, 5/7/19 via Yahoo Finance
" … the 2,622 mostly rural and exurban counties [Trump] won in the 2017 added jobs at twice the pace as they did under … Obama …"
"Red America overtook Blue America … in 12-month employment growth for the first time in seven years …"
Of course, the article is focused on the political ramifications … which is fine for raising your blood pressure or getting unfriended on Facebook.
But we really struggle with all that red and blue stuff.
When we look out the window from the airplane, we see mostly brown and green.  And when we talk to folks on the ground, it's true there are different colors … but not blue or red.
Maybe we're missing something.
In any case, we're far more interested in discovering the investing opportunities of where "jobs are booming" and why … so we can get in on the action.
The Bloomberg article affirms a trend we've been commenting on for some time …
"… the changes are driven largely by a spread of growth to outlying areas typical of the late stages of an economic expansion and a bounce-back in energy production and manufacturing."
In other words, when people get priced out of expensive areas because of a boom … they move to more affordable areas.
Meanwhile, the resurgences in energy and manufacturing are very important economic drivers to watch.
Energy has been a big jobs driver post-2008 … and continues to play an important role in the creation of domestic jobs.
Meanwhile, the rebirth of manufacturing is affecting some former boom towns whose fortunes fell as American manufacturing went offshore over the last two decades.
It's no secret President Trump believes the U.S. must re-establish itself as a manufacturing powerhouse.  This makes sense for a guy who made his fortune building things.
What may be less obvious is how Trump hopes to achieve this fundamental transformation of the way America produces prosperity.  But there are clues.
We may or may not agree with Trump's goals or methods.  But that's not the point.  What matters is what he's doing and the effect it's having.
When we asked then-candidate Trump what a healthy housing market looks like in a Trump administration, he simply replied, "Jobs."
Of course, back then it was just talk.  Now, just over two years on the job, headlines say …
U.S. creates 263,000 jobs in April as unemployment falls to 49-year low – MarketWatch, 5/3/19
Job openings in U.S. jump to 7.49 million — more proof of ultra-strong labor market – MarketWatch, 5/7/19
While there's more to the story than we can delve into today, most observers agree those are pretty good numbers.
Of course, to get from interesting to actionable, we need to dig a little deeper …
Our good friend, world-class tax-strategist, CPA and best-selling author Tom Wheelwright wrote this in his recently updated book, Tax-Free Wealth …
" … tax laws … have evolved to become tools of social and economic policy making."
But this isn't a anything new …
Way back in 1946, then-Chairman of the Federal Reserve Bank of New York gave a speech and made these shocking admissions …
" … taxes … serve … to express public policy in the distribution of wealth and of income … subsidizing or … penalizing various industries and economic groups …"
In other words, tax laws move money where the government wants it.
Right now, the tax laws tell us Donald Trump wants money moving to Main Street.
As Tom Wheelwright explains in his presentation at The Future of Money and Wealth, the new tax law makes real estate EXTREMELY attractive for investors.
In fact, many real estate syndicators are having success attracting investors who are just as eager for tax breaks as they are for the profit potential of the deal!
And now that the opportunity zones regulations are becoming more clear (watch for a follow-up radio show on this hot topic shortly) … it's likely even MORE money will be moving from Wall Street to Main Street.
For a glimpse of what's coming, we took a look at the Jobs Opening and Labor Turnover (JOLT) report from the Bureau of Labor Statistics (BLS).
Here are some notable highlights … 
"The number of jobs openings increased for total private(+363,000) and was little changed for government."
" … largest increases in transportation, warehousing, utilities (+87,000) construction (+73,000), and real estate and rental and leasing (+57,000)."
No surprise there's a lot of job-creating money going into distribution and related commercial real estate.
What remains to be seen is whether Trump's tactics will trigger long-term sustainable domestic manufacturing … and the middle-class jobs that come with it.
There's been some progress, but it takes a lot of capital to create the infrastructure to support serious manufacturing.
But just as the tax law helps attract billions into the shale oil production revolution …
… the Opportunity Zones tax incentives could pull billions into creating the real property infrastructure to rebuild atrophied manufacturing communities.
Money moving from Wall Street to Main Street.  We like it.  And it's a trend alert real estate investors are watching carefully.
Until next time … good investing!
More From The Real Estate Guys™…
The Real Estate Guys™ radio show and podcast provides real estate investing news, education, training, and resources to help real estate investors succeed.
---
Love the show?  Tell the world!  When you promote the show, you help us attract more great guests for 

your

 listening pleasure!
It's your questions and our answers.
That's right. It's time for another segment of Ask The Guys … when we hear about the real-world challenges investors like YOU face every day.
We have another great collection of questions from our loyal listeners … covering everything from infinite returns to gold, proper reserves, compressed cap rates, and cash flow.
Remember … we aren't tax advisors or legal professionals.
We give ideas and information … NOT advice.
In this episode of The Real Estate Guys™ show, hear from:
Your in-the-know host,

Robert Helms

His go-with-the-flow co-host,

Russell Gray
---
Listen
---
Subscribe
Broadcasting since 1997 with over 300 episodes on iTunes!
---
Review
When you give us a positive review on iTunes you help us continue to bring you high caliber guests and attract new listeners. It's easy and takes just a minute! (Don't know how? Follow these instructions).
Thanks!
---
The ins and outs of infinite returns
Our first question comes from Sean in Durango, Colorado, who wants to know more about the ins and outs of infinite returns.
This is a topic we are pretty passionate about … it was even the theme of this year's Investors Summit at Sea.
The idea of an infinite return is pretty simple. It means that you're investing on the house's money.
In other words, you put up some money for a deal … to buy a property or be in syndication or grow crops … and at some point the deal has paid you back … and you're still making money.
Maybe that takes a year or five years … but once you get all of your initial capital off the table, everything else that comes in is an infinite return.
Infinite returns are easy to do in real estate … but it DOES take time.
There are lots of different ways to chase an infinite return, like getting creative with financing and syndication … but the core concept remains the same.
You're earning a return on no money at risk.
Purchasing real estate with other people's money
Teresa in Claremont, California, wants to know more about using other people's money to leverage the purchase of real estate.
Does it only work with people who have lots of money for a downpayment? Are there any lenders willing to finance 100 percent of a deal for a buy and hold?
Using someone else's money doesn't mean breaking into their house in the middle of the night or stealing from their bank account.
It means showing them the opportunity.
One of the primary sources of other people's money are lenders. They're in the business of putting capital to work for their depositors, for their shareholders, and sometimes for themselves.
Lenders put up some of the money for a deal in exchange for some portion of the return or a predictable income stream, like an interest payment.
You can also leverage other people's money through syndication. If you need $1 million to do a deal, you can raise $100,000 from 10 different people.
There are lots of legal and ethical implications to a syndicated route like this … but it can be a great way to get started passively or if you're interested in being a full-time real estate practitioner.
A lot of people think they have to have some sort of money to start with to do a deal. It helps … but you don't have to.
What you do have to have is a deal that makes sense … because it's going to end up being the collateral or the investment that your equity partners come to.
No matter what, you're going to have debt … and you're going to have equity.
The key is to look at how much profit is in the deal and figure out how much of that you can give away to different people for their participation.
And when all of that is done … is there enough leftover for you?
Finding a lender who will cover 100 percent of deal through a loan is tough … and the ones that do will usually be for a primary residence.
Protect your cash flow with reserves
Gary in Scottsdale, Arizona, owns four single-family rental properties.
The question on Gary's mind is how to deal with the reality of net cash flow … one major expense can wipe out your entire annual cash flow.
It's real and it happens. It has even happened to us.
We always … always … put contingencies and reserves in our pro formas.
A pro forma is your plan for the property … what you think the income and expenses are going to be.
There are two major places where you will need reserves.
When you buy the property, you can't put 100 percent of your cash into the down payment and the property. You need to have some in reserve.
Most lenders require this. When you close escrow, they'll want to make sure that you still have money in your bank account.
We also recommend that you take some reserve capital out of every month's payment as the rent comes in.
Perform your vital functions … and then put a little bit aside. That amount depends on your projected plan for your property and what needs you anticipate.
The cause and effect of cap rates and interest rates
With cap rates compressing across the country, it has been said that investors should be careful to still maintain a good spread between the cap rate and the interest rate.
Drew in Chicago, Illinois, wants to know if there is a direct correlation between these two factors or if it's just a general rule of thumb to indicate when a market might be overpriced.
We think this is a great question.
Capitalization rate … or cap rate … is determined using net operating income.
Cap rate doesn't include anything to do with leverage or your loan … so there is zero correlation between cap rate and the interest rate.
But there CAN be cause and effect.
If interest rates are low and you can borrow money for cheap … you want to borrow more.
And if you want to go out and find a property, you're going to find a lot of competition because rates are low.
So, you'll bid up the price for the same amount of income … making the cap rate go down.
Leveraging from gold and real estate
Debra in Alpharetta, Georgia, wants some further insight into leveraging from gold and real estate combined.
Assets like gold and oil are basically proxies for the dollar.
We borrow in dollars. We lend in dollars. We invest in dollars.
When you start looking at the dollar, you see a long-term trend in loss of purchasing power … it's called inflation.
Real estate investors use inflation to get rich by borrowing money from the future and bringing it into the present when it's worth more.
So when you borrow … you have effectively shorted the dollar.
You can accelerate that process with gold.
If you look at the history of gold relative to the dollar, it basically stays the same as the purchasing power of the dollar declines.
Gold gives you the opportunity to hold some liquid wealth outside of the banking system and hedge against the falling currency.
More Ask The Guys
Listen to the full episode for more questions and answers.
Have a real estate investing question? Let us know! Your question could be featured in our next Ask The Guys episode.
---
More From The Real Estate Guys™…
The Real Estate Guys™ radio show and podcast provides real estate investing news, education, training, and resources to help real estate investors succeed.
---
Love the show?  Tell the world!  When you promote the show, you help us attract more great guests for 

your

 listening pleasure!
Everyone needs a place to live … and everyone needs to eat.
Food is the original wealth. The world's population is growing … and there are more mouths to feed every day!
Investors don't have to limit themselves to properties with assets like houses, commercial buildings, or shopping malls.
You can harvest dollars from land that doesn't have anything to do with tenants … and has everything to do with crops.
Agriculture investing is one of the most enduring and common sense investments there is.
Learn firsthand how money CAN grow on trees from a well-seasoned expert in international agricultural investing.
In this episode of The Real Estate Guys™ show, hear from:
Your food-for-thought host,

Robert Helms

His food-loving co-host,

Russell Gray

Expert agricultural investor,

David Smith
---
Listen
---
Subscribe
Broadcasting since 1997 with over 300 episodes on iTunes!
---
Review
When you give us a positive review on iTunes you help us continue to bring you high caliber guests and attract new listeners. It's easy and takes just a minute! (Don't know how? Follow these instructions).
Thanks!
---
Digging into agriculture investing
We live in a big world with lots of mouths to feed … that means lots of crops … and lots of ways to profit.
In the past, agriculture investing was a difficult business to get in to on a small scale. If you didn't have huge capital to buy huge plots of land … you were hugely out of luck.
But in the last several years, we've seen lots of folks who have figured out a way to let mom and pop play alongside them.
When it comes to investing in agriculture real estate, the pizza theory comes into play … fitting since we're focusing on food.
Someone buys a large pizza. They take it to a party, cut it into slices, and sell each slice for a little bit of a markup.
At the end of the day, the person who brought the pizza makes a little bit of profit for their effort … and everybody gets to have a slice of something they might not be able to afford on their own.  
In agriculture, somebody buys a large parcel of farmland and puts all the operations and distribution channels in place.
Then, they divvy up a slice of the deal for a small markup to give many small investors the chance to play in that space. We see this as a great opportunity.
Everyone needs to eat
Crops come in all sizes, shapes, and degrees of durability … not to mention that different regions of the world have different opportunities.
In real estate, we often talk about getting the market right. Buying an investment property in the wrong market can get you into trouble.
But with crops, it's not exactly the same.
It doesn't really matter where the hungry mouths are … and it doesn't matter where the food is grown.
Wherever the best farmland is … that's where you want to buy. With today's shipping technologies, you can get the food wherever it needs to go.
Another perk of agricultural investment? It is a staple. It meets a basic human need … just like housing.
Everyone needs a place to live … and everyone needs to eat.
And the population … the number of consumers demanding food … is steadily GROWING.
Crops and cash flow in Paraguay
David Smith is an experienced investor. He started in real estate, and for the last several years, he has been involved in agriculture in Latin America.  
After many years living and working in real estate in Latin America, David knew he needed to diversify.
After some due diligence, David decided to invest in agriculture.
"I was so interested in the business model," David says. "It was a passive, turnkey investment not subject to the whims of the market. I really liked the security of it."
David landed in Paraguay … a big farming country a bit off the radar … and invested in oranges.
Why oranges?
David says one of the biggest things that struck him about this particular crop was its durability. It also has a great distribution area.
Paraguay imports about 85 percent of all the citrus products consumed in the country.
"We can't even meet the demand in Paraguay, let alone try to export yet," David says.
Today, David is expanding to new segments of citrus fruits like lemons, limes, and sweet limes … ingredients that are important in the local diet.
Paraguay is traditionally a row crop producer … foods like soybeans, wheat, corn, and chia. It imports citrus from Brazil and buys greenhouse vegetables from Argentina.
Looking for ways to provide foods locally that are traditionally imported can open up lucrative niche opportunities in agriculture.
By providing a local alternative to imported foods, David provides a cheaper option for local grocers while creating income for his investors.
Going bigger with greenhouses
Like any investment niche, creative solutions can pay off … literally.
In Paraguay, one of the biggest challenges to growing vegetable is the heat.
"Paraguay gets very hot … and when I say very hot, I'm talking Tucson hot. It can be 120, 130, even 140 degrees in many locations," David says.
The vegetables grown locally under normal farming conditions don't grow very well. Their growth is stunted, their colors aren't as bright, and they don't taste as good as imported vegetables.
That's where GREENHOUSES come into play.
By growing high-use … and typically high-priced … vegetables in greenhouses, David and his team can provide a local, tasty, and affordable solution to consumers.
This also provides a unique opportunity for investors. Instead of investing in land, individuals can purchase a greenhouse.
Each greenhouse is approximately 26,000 square feet … that's a good amount of space for growing some green.
Greenhouses are also a popular investment because of their quick returns. Most investors will receive a return after just one year of making their investment.
"It's a very stable business that runs 24/7," David says.
And it's a business that you don't have to worry about managing. David and his team employ expert staff members that specialize in growing each crop.
These employees are even more motivated to provide extra levels of care, because they share in the profits.
"We offer them bonuses based upon produce amount, not net profit. In turn, they really put a loving touch into their work," David says.
Determine if agriculture investment is right for you
Most Americans haven't invested overseas.
There are a lot of reasons for this … but one of the biggest is not understanding how things operate on the ground in a different country.
That's why having a local team managing the day-to-day of your investment is so powerful … especially in a niche like agriculture.
Just like any other investment opportunity, it's important to do your due diligence.
David and his team help investors get a feel for agriculture by providing informative tours of their operation in Paraguay … and he also prepared a new, informative special report Citrus Fruits in Paraguay – Investments that Grow Naturally.
Whether or not this particular opportunity is right for you, expanding your thinking to a bigger picture of real estate than just houses and hotels is important … and can yield lucrative results!
---
More From The Real Estate Guys™…
The Real Estate Guys™ radio show and podcast provides real estate investing news, education, training, and resources to help real estate investors succeed.
---
Love the show?  Tell the world!  When you promote the show, you help us attract more great guests for 

your

 listening pleasure!
Ten amazing days … over 200 people … studying, sharing, learning, growing, and partying … that's the Investor Summit at Sea!
For 17 years, the Summit at Sea has been the highlight of our year … and we're excited to share a piece of it with YOU.
We've gathered some of real estate's most successful investors, entrepreneurs, niche experts, and thought leaders to share their insights and key takeaways from the 2019 Summit.
Listen in and learn what these pros discovered … and how it could help you make smarter investment decisions.
In this episode of The Real Estate Guys™ show, hear from:
Your sailing host,

Robert Helms

His flailing co-host,

Russell Gray

Author and seasteading expert,

Joe Quirk

Rich Dad, Poor Dad

best-selling author,

Robert Kiyosaki

The Apartment King,

Brad Sumrok

Marketing mastermind,

Kyle Wilson

The Godfather of Real Estate,

Bob Helms
And SO MANY MORE!
---
Listen
---
Subscribe
Broadcasting since 1997 with over 300 episodes on iTunes!
---
Review
When you give us a positive review on iTunes you help us continue to bring you high caliber guests and attract new listeners. It's easy and takes just a minute! (Don't know how? Follow these instructions).
Thanks!
---
This is the Investor Summit at Sea
The annual Investor Summit at Sea is always a highlight of our year.
It's a concentrated amount of time with some of real estate's smartest people … all from different walks of life, different perspectives, and even different countries.
Every year, we learn to ask better questions … clarify our thinking … and do things differently.
Opportunities like the Summit at Sea are rare. In a short time frame, investors become friends, work out problems, and do some business.
We'd love EVERY one of our listeners to join us on the high seas … but we'd need a bigger boat!
So, we've brought together some of our fabulous faculty members to share their insights and key takeaways from the 2019 Summit at Sea.
A first glimpse at seasteading
Joe Quirk was a last minute addition to our faculty this year … and we're so glad he came.
Joe's real estate niche is seasteading … that's right … homesteading the high seas.
It's a novel idea. Joe says that … considering nearly half the world's surface is unclaimed by any existing nation state … the technology is at hand to create startup countries on the ocean.
"It's sort of a Silicon Valley sensibility brought to the problem of governance," Joe says.
Instead of trying to change things from the inside, you create startups and do things better.
The first seastead has been floating off the coast of Thailand since early 2019 … and living there costs less than the average American home.
Joe and his team are ready to scale up … and scale up quickly. But he needs partners with real estate smarts to make it happen.
"We have marine engineers, economists, scientists, and medical experts. We have almost everyone we need, but we don't have people that know how to structure and sell these things," Joe says.
We view seasteading as a fascinating new frontier in real estate … and we'll have more with Joe in the coming weeks.
Look at deals through a new lens
It's Robert Kiyosaki's sixth Summit at Sea … and we couldn't be happier to welcome him back.
"I come to learn as well as to teach," Robert says. "The Summit at Sea is basically immersion learning for real estate."
Our port excursion this year was Grand Cayman. This area has undergone an interesting transition over the last few years.
Typically, people think of Grand Cayman as the place where rich people want to hide their money … but it is so much more!
Robert says he learned that how you look at a deal can really change the opportunities you see.
In the case of Grand Cayman, Robert had always looked at the market from the point of view of an investor … but he learned that sometimes it pays to try looking at a market from a developer's point of view instead.
Through this lens, he could see that Grand Cayman is becoming a target for families. As the economic gap between rich and poor widens on other islands … crime rates are rising.
But Grand Cayman has the lowest crime rate in the Caribbean.
That fact coupled with high standards of living make it attractive to a new housing demographic … not just people looking for a tax shelter.
"There's a deal of a lifetime every minute if you can see it," Robert says.
Expand your team, increase your success
The Apartment King, Brad Sumrok, joins us for his third Summit at Sea.
Brad has made apartments his bread and butter … but that doesn't mean he is done learning and growing.
"I keep expanding my team every time I'm here," Brad says.
There's no better way to grow your team than by spending a week and a half on a ship with 200 other people who specialize in a variety of asset classes.
So much of investment success is leveraging other people's experience.
Last year, Brad says he connected with our good friend CPA Tom Wheelwright … and this year Tom saved Brad seven figures in taxes!
That's a take away Brad took directly to the bank … and by surrounding yourself with smart people, you can do the same.
Master your marketing one step at a time
We've known Kyle Wilson for many years. He is a familiar face on the Summit at Sea … and always has great ideas for how to better market your real estate business.
"So many people are in the real estate business. They're good at real estate. They're good at finding markets and putting together teams, but not always solid in their marketing position," Kyle says.
It's easy to overcomplicate marketing. At the end of the day, marketing is simply connecting the dots for your customers.
Kyle says the key for real estate investors is to act in a strategic way. Don't just throw a bunch of stuff at the wall and hope it sticks.
And remember that so much of real estate investing is built on relationships. Never let what seems like a good tactic get in the way of a good relationship.
Kyle is leaving the Summit with a list of ideas and action items … but cautions investors to take things one step at a time.
"You can't do it all. Pick the one thing that's screaming at you that will make the biggest difference and start there," Kyle says.
A wealth of amazing opportunities
If anyone understands the benefits of an opportunity like the Investor Summit at Sea, it's the Godfather of Real Estate himself … Bob Helms!
We've been hosting these cruise ship conferences for 17 years … and Bob has been with us every time.
With 40 years of real estate experience, Bob has seen amazing changes in the way investors make money and grow their opportunities.
"As I look at the group that is here with us today and the diversity of things they are involved in, I can't help but have a big grin on my face," Bob says. "The opportunities out there are amazing."
Bob says his advice to investors is to educate themselves on different locations and asset classes. Find the niche that is right for you … and start building a winning team!
Get on the advance notice list for next year's Summit at Sea by visiting our website … and listen in to the full episode to hear from even more experts and ideas from our week on the waves.
---
More From The Real Estate Guys™…
The Real Estate Guys™ radio show and podcast provides real estate investing news, education, training, and resources to help real estate investors succeed.
---
Love the show?  Tell the world!  When you promote the show, you help us attract more great guests for 

your

 listening pleasure!
We're just back from yet another EPIC Investor Summit at Sea™.  If you missed it, be sure to get on the advance notice list for 2020.
It's hard to describe how transforming and powerful the Summit experience is.  So we won't.
Instead, today's focus is on the flip side of the Fed's flop on interest rates … in context of the #1 thing Robert Kiyosaki told us he's MOST concerned about.
We recently commented about the Federal Reserve's abrupt reversal on plans to raise rates and tighten the supply of money (actually, credit … but that's a whole other discussion).
The short of it is … there's more air heading into the economic jump house. 
Based on the mostly green lights flashing in Wall Street casinos since then, it looks like the paper traders agree.  Let the good times roll.
Real estate investors care because the flow of money in and out of bonds is what determines interest rates.
When money piles into bonds, it drives interest rates LOWER.
Not surprisingly, as we speak … the 10-year Treasury is yielding about 2.3% … compared to nearly 3.3% less than six months ago.
While a 1% rate change may not seem like much, it's a 43% decrease in interest expense or income (depending on whether you're borrower or lender).
So as a borrower, your interest expense is 43% lower.  Obviously, with record government debt and deficits, Uncle Sam needs to keep rates down.
But as a lender (bond investor) you're also earning 43% less.  And yet, lenders (bond buyers) are lining up to purchase.
That tells us they probably expect rates to fall further and are speculating on the bond price.
But whatever the reason, they're buying, so bonds are up and yields are down.
As you may already know, lower Treasury yields mean lower mortgage rates.  So this headline was quite predictable …
Mortgage Rates are in a Free Fall with No End in Sight – Washington Post, 3/21/19
Falling mortgage rates are bullish for real estate values because the same paycheck or net operating income will control a bigger mortgage.
This purchasing power allows buyers to bid up prices … IF they are confident in their incomes, and IF their incomes aren't being directed towards rising living expenses.
So lower interest rates don't automatically mean a boom in real estate equity.  But they help.  We'll probably have more to say about this in the future.
For now, let's take a look at the other side of falling rates …  the impact on savers and especially pension funds.
Remember, if you're investing for yield, your income just tanked 43% in only six months.  Unusually low interest rates creates problems for fund managers.
During the Summit, Robert Kiyosaki revealed he's VERY concerned about the global pension problem.
Low interest rates are only one part of the problem.  A much bigger part is the demographics and faulty model underneath the pension concept.
The net result is there's a growing disparity between pension assets and liabilities.  And it's not a good one.
Like Social Security, both public and private pensions worldwide are on a collision course with insolvency … led by the two largest economies, the United States and China.
This problem's been brewing for a long time.  But it's a political hot potato and no one has a great answer.  So the can keeps getting kicked.
But we're rapidly approaching the end of the road.  And this is what has Kiyosaki concerned.
Yet few investors are paying attention … probably because it all seems far away and unrelated to their personal portfolio.
However, the pension problem has the potential to affect everyone everywhere.
The reasons are many, but the short of it is the problem is HUGE and affects millions of people.  The pressure for politicians to do SOMETHING is equally huge.
Peter Schiff says the odds of them doing the right thing are very small.
Our big-brained pals say it probably means 2008-like mega money printing and bailouts … except even BIGGER.
So what does all this mean to Main Street real estate investors?
Keep in mind that some of the biggest pension problems are states and local municipalities.  California and Illinois come to mind.
Unlike private corporations, public pensions don't have a federal guarantee.
But even if they did, Uncle Sam's Pension Benefit Guaranty Corporation (PBGC) is in trouble too.
According to this government report, the PGBC will be broke in 2026 …
" … the risk of insolvency rises rapidly … over … 99 percent by 2026." – Page 268
Sure, the Fed can simply print all the money needed to save the PGBC … and Social Security … and more … but at the risk of ruining faith in the dollar.
As we detailed in the Future of Money and Wealth, China's been systematically moving into position to offer the world an alternative to the U.S. dollar.
Will they succeed?  No one knows, but it's yet another story we're paying close attention to.
Meanwhile, unlike Uncle Sam, states and municipalities can't just monetize their debts away with a little help from the Fed.
Of course, we'll bet if the stuff hits the fan, the Fed will "courageously" attempt to paper over it … just like they did with Fannie Mae and Freddie Mac in 2008.
But many observers contend the Fed's recent inability to "normalize" either rates or their balance sheet means they might not have the horsepower.
In other words, it may take MORE than just the full faith and credit of the United States to persuade the world the dollar is still king.
Oil and gold might be more convincing.  Perhaps this explains some of Uncle Sam's recent foreign policy moves?
Of course, that's conjecture FAR above our pay grade.
But until the pension problem becomes a full-blown crisis and federal policy makers attempt to ride in on their white horses …
… cash-strapped states and municipalities are on their own … and likely to do desperate things in their attempts to stay solvent.
Some will adopt policies designed to attract new business and tax revenue.
But we're guessing most will push the burden onto consumers, businesses, and property owners.  That seems to be the way politicians roll.
So when you're picking states and cities to make long-term investments in, pay attention to the fiscal health of the local governments.
And if your tenants are counting on private pension benefits, they may not be aware of 2014 legislation allowing a reduction of those "guaranteed" benefits.
If YOU have any direct interest in private pensions, you should read this page.
You'll discover that plan participants can vote against a reduction. But even if most who vote reject it … if not enough people vote, it can pass anyway.
For retired carpenters in Southwest Ohio, benefits drop on April 1, 2019 … along with their ability to pay you rent.
The bad news is the pension problem is a slow-motion train wreck.  It's rolling over small groups of people a little at a time … but it's building momentum.
The good news is it's slow-motion right now, so  there's time to watch, learn, and react.
But Kiyosaki says it's a big deal that's probably going to get a lot bigger. 
From a real estate investor's perspective, some markets will lose, and others will gain.
Choose carefully.
Until next time … good investing!
More From The Real Estate Guys™…
The Real Estate Guys™ radio show and podcast provides real estate investing news, education, training, and resources to help real estate investors succeed.
---
Love the show?  Tell the world!  When you promote the show, you help us attract more great guests for 

your

 listening pleasure!