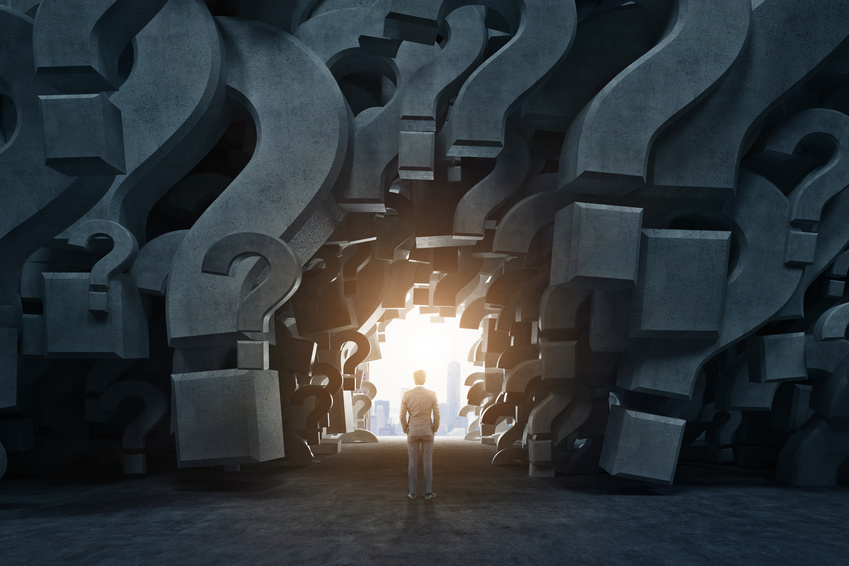 You've got questions. We've got answers. 
That's right. It's time for another segment of Ask The Guys … when we talk about trends, challenges, and investment opportunities. 
This time we're tackling listener questions about investing in the face of a potential recession, the pros and cons of private note investing, whether it makes sense to leverage gold to invest in real estate … and more!
Remember … we aren't tax advisors or legal professionals. 
We give ideas and information … NOT advice. 
 In this episode of The Real Estate Guys™ show, hear from:
Your knowing host,

Robert Helms

His crowing co-host,

Russell Gray 
---
Listen
---
Subscribe
Broadcasting since 1997 with over 300 episodes on iTunes!
---
Review
When you give us a positive review on iTunes you help us continue to bring you high caliber guests and attract new listeners. It's easy and takes just a minute! (Don't know how? Follow these instructions).
Thanks!
---
Preparing for a recession
James from Phoenix, Arizona, just moved to the area and is interested in purchasing a single-family rental property.
He wants to know what zip codes we feel offer the best opportunities for a solid cash flow, long-term equity investment.
He also wants to hear our thoughts on how we think a possible recession will affect the Phoenix housing market.
First off, we don't get into the specificity of zip codes in any market. BUT we do know a great provider in Phoenix that absolutely has the answer.
It's always better to find someone with boots on the ground knowledge to learn more about a marketplace. So, that's our advice there. Find a good team member … and work with them.
But when it comes to recession … that's something we can definitely talk about.
As a country, we recently had a tax code change. One of the biggest changes was that state and local taxes are no longer deductible on your federal income tax.
People who lived in high tax states like California are suddenly realizing what a big difference that deduction made … and they are moving to greener pastures.
Phoenix is a major metro that offers a lot of the quality of life amenities people want … and its close proximity to California makes it a hot destination for those fleeing the state's high prices.
For investors, the key is to find properties with what we like to call "recession resistant pricing."
If things go well, the value of the property moves up … but those rents are still in demand even when things in the economy aren't doing as well.
So, your mission ought to be to get with a great local provider and work together to find properties that hit in this sweet spot.
The good news is that Phoenix is a market where we saw pretty good stability in the last downturn.
A look at note investing
Larry from Folsom, California, wants to know what we think about the notes business … and what we think about the notes business as a real estate business.
Some people like to invest in the property. Some people like to invest in the financing.
The note business means that you are writing mortgages, carrying back mortgages, placing private notes, or buying second-hand notes that are loans.
You get the note … and you get the interest … and you have the collateral against the property.
There are two primary reasons people invest in notes.
Some people invest in notes because they want the yield … they want the interest rate, which often can be higher than traditional mortgages.
Other people invest in notes or make hard money loans because what they really want is the property.
They make a loan to someone who is in need … if it pays off, great. If it doesn't, they get the property.
So, the note business is an interesting business. It can be appealing because you are able to derive income without the hassle of landlording or the risk of the property going down in value.
But that doesn't mean note investing is without capital risk. It all depends on whether you want to sell the note or not after you buy it.
Where the real money gets made in notes is when you're trading in notes and you're using distressed property.
You might go in and lend to somebody who may not be a prime borrower in an ideal situation … so they're going to pay a premium.
That means you are going to get a little bit of extra interest … and maybe a little bit of extra protective equity.
You can also take things a step further and purchase loans from people who own them already and have decided for whatever reason they don't want them.
So, you would offer them a discount to the face value of the note.
Now, you'll be getting paid back more than you lend plus more!
And that discount is added to the interest that a person's going to pay. That can bring your yield up quite a bit.
Another approach is to buy non-performing notes in the hopes that you can rehab them and get the person paying again OR that you'll be successful in foreclosing on the collateral.
These types of notes can sometimes be bought for pennies on the dollar.
The key takeaway here is that there are a lot of different ways to get involved in the note side of the business for people who aren't as interested in dealing with the real estate and tenant side of things.
You don't have the landlord responsibilities … you do have the debt collection responsibilities.
Overall, we like the note business … but we don't like the note business as a real estate business.
Now, this is just because of our personal investment philosophies. We don't want to make a bunch of money because someone else had to be foreclosed on.
For us, it's too messy and can be ugly. But if you have a more combative personality … it might work for you.
Leveraging against gold
Quentin from Mahomet, Illinois, is seeing the value of the dollar go down … and wondering why an investor shouldn't just buy gold to use as collateral and leverage against it.
Quentin feels that if the dollar tanks, then your collateral … the price of gold … goes up all while your real estate cash flow asset makes money.
The question is … are there downsides to this approach?
Leveraging against gold has been on our mind for a long, long time.
It has only been in the last 50 years or so that gold hasn't been money … there's a good possibility it's going to come back and eventually be money again.
Central banks are loading up on it. So, we don't think it's a bad idea to take some of your liquid reserves and put them into gold.
Gold shouldn't be considered as an investment. Gold is a place to store wealth … just like cash.
But gold protects you from cash failing and has a longer track record of success.
Borrowing against gold is just like borrowing against any other asset. The equation always just comes down to being able to provide the cash flow to service all the debt involved.
If you lose control of cash flow … everything leveraged unravels.
Still, if you've done the math … and you feel comfortable … it's not a bad way of thinking.
More Ask The Guys
Listen to the full episode for more questions and answers.
Have a real estate investing question? Let us know! Your question could be featured in our next Ask The Guys episode.
More From The Real Estate Guys™…
The Real Estate Guys™ radio show and podcast provides real estate investing news, education, training, and resources to help real estate investors succeed.
---
Love the show?  Tell the world!  When you promote the show, you help us attract more great guests for 

your

 listening pleasure!
Investors and economists often talk about cycles … business cycles, credit cycles, even news and legislative cycles.
Cycles are the ebb and flow of causes and effects sloshing around in the economic sea we all swim in.  They're big picture stuff.
For nose-to-the-grindstone Main Street real estate investors, cycles are barely interesting, seemingly irrelevant, and mostly boring.
But a danger for Main Streeters is not seeing something dangerous developing on the horizon.  Another danger is getting lost in the lag.
The lag is the gap between when a "cause" happens and when the "effect" shows up.
For example, in a typical supply-and-demand cycle, a shortage of homes could cause prices to spike.    The effect of the supply-demand imbalance is higher prices, which in turn becomes a new cause.
Rising prices causes builders to increase production … and existing property owners to put their homes on the market … thereby increasing supply.
As supply grows, price escalation slows. If supply overshoots demand, prices might actually fall.  If you're structured for only rising prices, you might have a problem.
Of course, there are other factors affecting pricing such as interest rates, wage growth, taxes, labor and material costs, availability of developable land, and on and on.
But our point is … an amateur investor often doesn't see the cause for price escalation (or anything else) until the effect happens.
Once prices rise, they jump in to ride the wave … believing prices will go up tomorrow because they went up yesterday …  and their speculation only adds to the demand and fuels the fire.
At least for a while …
What's often overlooked is the production pipeline … until the supply shows up and softens pricing.  Near-sighted investors often get lost in the lag.  They're not sure where they are in the cycle.
It's what happened to "GO Zone" investors after Katrina and Bakken investors during the shale boom.
Folks bought in during a boom, not considering the "production lag" … and didn't structure for a slowdown.  When it happened, they didn't have a Plan B.
It's a simple example … and before 2008, that was about as deep as our analysis ran.
But the pain of 2008 opened our eyes … and 10 years later they're still as wide open as we can keep them … because we know there are cycles as sure as the sun comes up.
That knowledge isn't bad.  In fact, it's good.  Because when you see the bigger picture, you also see more opportunity.
So we study history for lessons … current events for clues … and we talk with experts for different perspectives.
It sounds complicated … and maybe it is a little … but it's like the old kids' game, Mousetrap.
There's a lot of fancy machinery hanging over our heads …and it's just a series of causes and effects.  "A" triggers "B" triggers "C" and so on … until it's in our faces.
But even at the street level with our nose on the cheese, if we watch the machinery, we can see events unfold and still have time to react appropriately.
So let's go past a simple supply-and-demand example.
Back in 1999, Uncle Sam decided to "help" wannabe homebuyers get Fannie Mae loans … so the government lowered lending standards and pushed more funds into housing.  It seemed like a nice thing to do.
But at the time, observers cautioned it could lead to financial problems at Fannie Mae … even to the point of failure.  It took nine years (lag) … but that's exactly what happened.  Fannie Mae eventually failed and needed a bailout.
But before things crashed, it BOOMED … and people made fortunes. We remember those days well.  It was AWESOME … until it wasn't.
Folks were profitably playing in the housing jumphouse from the time the easy money air pump switched on until the circuit blew.  Lags can be a lot of fun.
Because few understood why the party started and why it might end … most thought the good times would roll forever.  So they were only structured for sunshine.
Oops.
People who urged caution at the height of fun … like Peter Schiff and Robert Kiyosaki … were derided as party-poopers.
Of course, they both did well through the crisis because even in the boom they were aware of the lag and the possibility of a downturn … and were structured accordingly.  Smart.
Now, let's go beyond supply, demand, and mortgages … and look even further up the machinery …
In late 2000, Congress passed the Commodity Futures Modernization Act of 2000.
Doesn't sound like it has anything to do with real estate … BUT …
This was the birthplace of unregulated derivatives … like those infamous credit default swaps no one in real estate ever heard of …
… until they destroyed Bear Stearns and Lehman Brothers in 2008, while bringing AIG to the brink of bankruptcy, and nearly crashing the financial system.
This mess got ALL over real estate investors in a big and painful way … even though there was an 8 year lag before it showed up.
Remember, for those 8 years a lot of the money created through derivatives made its way into mortgages and real estate … adding LOTS of air to the jumphouse.
Back then, real estate investors were riding high … just like today's stock market investors.
And those who only measured the air pressure in the jumphouse … ignoring other gauges … didn't see the circuits over-heating … until the system failed.
Then the air abruptly stopped, the inflated markets quickly deflated, and the equity-building party turned into a balance-sheet-destroying disaster.
And it happened FAST.
Which bring us to today …
The Atlanta Fed recently raised their GDP forecast for the booming U.S. economy.
Stock indexes are at all-time highs.  Unemployment is low.  The new Fed chair says, "The economy is strong."
Some say these are the effects of tax cuts and a big spending bill.
Makes sense … because when you measure productivity by spending, when you spend, the numbers move.  Spending, or "fiscal stimulus" is an easy way to goose the economy.
But some are concerned this is a temporary flash fed by debt and deficits.
Others say it's fiscal stimulus done right … kindling a permanent fire of economic growth and activity.
Could be.  After all, Trump's a real estate guy, so he understands using debt to build or acquire long-term productive assets.
Real estate investors know better than most that not all debt and spending are the same.
Of course, government, geo-politics, and a national economy are a much different game than New York City real estate development.
And there are certainly some cracks showing in all these strong economic numbers …
A strong U.S. dollar is giving emerging markets fits.  Home buying, building, appreciation, and mortgages are all slowing.
We're not here to prognosticate about what might happen.  Lots of smart people are already doing that, with a wide variety of opinions.
We just keep listening.
Our point today is … there's a lag between cause and effect smart investors are wise to consider.
When lots of things are changing very fast, as they are right now, some are tempted to sit out and see what happens.  Probably not smart.
After all, the air in the jumphouse could last a while.  No one likes to miss out on all the fun.
But others put on sunglasses, toss the umbrella, and go out and dance in the sunshine … without watching the horizon.  Also not smart.
Dark clouds could be forming in the distance which might quickly turn sunshine into storm.
The best investors we've met take a balanced approach … staying alert and nimble while enjoying the sunshine, but not getting lost in the lag.
Changes in economic seasons aren't the problem.  It's not seeing them coming and being properly prepared.
Until next time … good investing!
---
More From The Real Estate Guys™…
The Real Estate Guys™ radio show and podcast provides real estate investing news, education, training, and resources to help real estate investors succeed.
In the classic musical movie, Cabaret, Joel Grey and Liza Minnelli sang, "Money makes the world go 'round…"
A couple of decades later, Cuba Gooding Jr., playing an ambitious football player, screamed at his agent, Jerry McGuire (Tom Cruise), "Show me the money!"
The point is that money is the lubricant that keeps the machinery of commerce humming – and nowhere is that more true than in real estate investing.
But it's no secret that a few years ago the world of real estate financing imploded, wreaking havoc on balance sheets from Wall Street to Main Street.  Now that the dust is starting to settle, what's the state of the union when it comes to real estate financing?  To find out, we called up our old friend, The Investment Mortgage Guy.
Making mortgage music together in the studio:
Your host and leader of the band, Robert Helms
Your co-host and cleaner of the instruments, Russell Gray
Expert guest, The Investment Mortgage Guy, Rob Bonahoom
In an industry where lots of businesses and people have quit, Rob Bonahoom has managed to persevere through massive change and market adversity to remain active in the business of helping investors find funding for their real estate acquisitions.  So we thought he'd be the perfect guy to bring us up to speed on both residential and commercial lending in the new reality of mortgage underwriting.
Rob reveals what lenders are looking for from today's borrowers and why newbies have a significant advantage.  Even more fun, he shares specific strategies for how investors with little cash or credit can still get into the apartment game.  So if you got whacked in the downturn, you're not out of the game yet!
Rob also gets into detail on how government backed mortgages are working for real estate investors today.  As we've always said, because real estate is such an important part of the economy and serves an essential human need – so politicians have a huge motivation (in spite of their disagreements about methods!) to help make money available…especially for residential property.
We go on to talk local banks (flush with cash!), FHA 203k, SBA loans and more!
So listen and learn as Rob Bonahoom shows us the money!
Listen Now:
The Real Estate Guys™ radio show and podcast provides real estate investing news, education, training and resources to help real estate investors succeed.