If you're an American, unless you've been in a coma or living under a rock, you know the United States just had one of the most energetic mid-term elections in quite some time.
The day after, both sides are disappointed … and both sides are claiming victory.
One of the advantages of being older is we've seen this movie before.
In our younger days, when elections didn't go our way, we thought it was the end of the world.  Today, not so much.
It doesn't mean we don't care.  We do.  And certainly, politicians and their policies have a direct impact on our Main Street investing.
But it's in times like these we're reminded of the beautiful, boring stability of real estate.
Because while all the post-election drama and speculation plays out, people still get up and go to work and pay their rent.
And though the Trump-train just got slowed … like Barack Obama before him, big chunks of his agenda got pushed through early … and are likely here to stay for a while.
In other words, it doesn't look like Obamacare or the Trump tax reform will be repealed any time soon.
More importantly, investors of all stripes … paper and real … now know what the lay of the land is for the next two years.
Early indications (based on the all-green dashboard of Wall Street) reveal there's cash on the sidelines waiting to see what happened … and now that gridlock is the answer… money is pouring into everything.
We know that sounds counter-intuitive.  But while political activists push change … too much change too fast makes money nervous.
Investors and entrepreneurs need to make decisions about long-term risk and reward.  And when the world is changing too fast, those decisions are harder to make.
Way back in the lead-up to the 2010 mid-terms, we penned this piece about a concept we call "healthy tension."  Just change the team colors and it's just as applicable today as it was back then.
The point is that money and markets like gridlock.
At this point, from an investing perspective, it doesn't really matter if any of us like or dislike what happened … politically.  It's done.
Now we all just need to decide what it means to us and how to move forward … because life goes on.
So bringing it all back to Main Street …
We're guessing all the great Trump-tax reform benefits for real estate investors… from bonus depreciation to Opportunity Zones … are here to stay.
And as we said just a week ago …  there's probably a lot more money headed into real estate.  Nothing about this election appears to change that.
So gridlock inside the beltway means stability on Main Street.
Sure, it might be a little boring.  But real estate investors are used to boring.  And when it comes to long-term wealth building … boring is good.
Until next time … good investing!
More From The Real Estate Guys™…
The Real Estate Guys™ radio show and podcast provides real estate investing news, education, training, and resources to help real estate investors succeed.
---
Love the show?  Tell the world!  When you promote the show, you help us attract more great guests for 

your

 listening pleasure!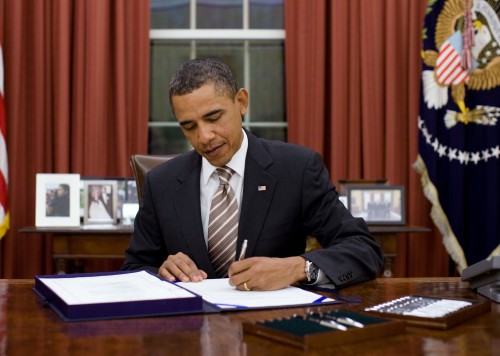 Speaking at Julius Caesar's funeral, Shakespeare's Marc Antony gave one of the most iconic eulogies in literary history …
"Friends, Romans, countrymen, lend me your ears; 
I come to bury Caesar, not to praise him. 
The evil that men do lives after them; 
The good is oft interred with their bones …"
Now here we are … at the end of the Obama years … and time will tell how history will remember the 44th President of the United States.
From what we've seen, it seems that President Obama's "signature" achievement, Obamacare, could likely end up undergoing a major overhaul in 2017 … maybe even a complete repealment and replacement … at least if one is to believe all of the campaign rhetoric of soon-to-be President Trump.
Frankly, we're HAPPY all the attention is on Obamacare. Hopefully, it means no one will mess with what we think will go down as President Obama's REAL signature achievement …
The JOBS Act.
More specifically, the provision of the JOBS Act which lifted the restrictions on soliciting investors into private placements.
When it passed in 2012, we said it would be huge.
When the first set of regulations was released at the end of 2013, we spoke on this topic at the New Orleans Investment Conference.
Shortly thereafter, we published a special report, New Law Breaks Wall Street's Monopoly.
We're doing our best to get the word out so ambitious real estate entrepreneurs can get in on the action.  But of course, these things move at their own speed.
For some, it's forgetfully slow.  For others, it's frighteningly fast.  It just depends on how you respond to opportunity.
If you take a "wait and see" approach, you're bored waiting for the action to start.
But if you have a "plan and do" personality, you've been madly paddling into position so you can ride the wave as it breaks.
Personally, we think "Plan and Do" is better than "Wait and See."
You can read the report for a better understanding of why the JOBS Act is so huge for real estate investors … and ultimately for all kinds of investors.
The short of it is that U.S. securities laws have largely served to protect the market-making monopoly of Wall Street … and herd Main Street investors into the paper-asset casinos.
Read that again and let it soak in.
By making it very dangerous and expensive for purveyors of private investment opportunities … like folks putting a group together to buy an apartment building or hotel … the old law discouraged real estate entrepreneurs from offering those deals to Main Street investors.  Those deals went to Wall Street banks or a select few insiders.
So as a Main Street investor, if you wanted to get in on real estate, you either had to figure out how to do it yourself, or have an inside relationship with someone who had deals … or do a Wall Street version of real estate like REITs or mortgage-backed securities.
But now, purveyors of private placements can advertise their deals directly to Main Street investors … completely bypassing Wall Street. We like it.
Some entrepreneurs are investing a lot of time and money into building special market-making software called crowdfunding platforms.
Those take a lot of money to build … and there's a fair amount of regulations you need to contend with.  Being a crowdfunding entrepreneur is not for the light of wallet or faint of heart.
And at the end of the day, to make crowdfunding work, you still need deal flow and a crowd.  Those cost money to build, too.
Somebody will probably figure how to become the Amazon.com of real estate crowdfunding.  But remember how much time and money Amazon spent to get there?  Yikes.
For street rats like us, we think there's still tons of money to be made leveraging the new law into taking good old-fashioned syndication to the next level.
In fact, we'd prefer it that way.  Think of all the problems created by too much concentration of power in corporations and governments.
Sure, we understand the benefits of economies of scale.  But when things get big, accountants and politicians move in and manage for numbers … forgetting the human element.
Call us old school (we've been called worse) … but we much prefer Main Street investors doing business with Main Street entrepreneurs and doing Main Street deals.  Small.  Local.  Personal.
And if we're all doing enough Main Street business well, it slows down how fast someone can build a new monopoly that forgets the people.
When corporations get big, they lobby for laws which are used to protect their monopolies and crush competition.  That's bad.
So when we look back on the Obama years, we're happy for the JOBS Act … and the freedom to do business Main Street to Main Street … completely circumventing Wall Street.
Of course, not using a freedom is almost like not having it at all.  So we hope LOTS of people will get on board and keep driving the Main Street to Main Street revolution.
If YOU want to get in on the action, come learn the Secrets of Successful Syndication on March 3-4 in Dallas, Texas.  Not only will you learn, but you'll meet lots of people who are out there doing it successfully already. Why not join them?
Remember, Plan and Do is better than Wait and See.
Until next time … good investing!
More From The Real Estate Guys™…
The Real Estate Guys™ radio show and podcast provides real estate investing news, education, training and resources to help real estate investors succeed.
It's said the only things which are certain are death and taxes.
We think this could be modified to DEBT and taxes….especially when you consider the relationship between the two.  BUT…we'll put our tin-foil hats in our lead cased fire-proof safe and focus on the tax…er, task…at hand.
We were out in the Phoenix area to visit Robert Kiyosaki and decided to pay a quick visit to a nearby friend and tax guru.  We'd heard there was a new regulation all real estate investors need to know about…
Talking taxes in the top of office to Tom's tower…
Your regular host, Robert Helms
His irregular co-host, Russell Gray
CPA, best-selling author and Rich Dad Advisor, Tom Wheelwright
Let's face it…taxes are NOT the most titillating topic.  After all, we'd all much rather focus on MAKING money, than spending dozens of hours and thousands of dollars tallying up how big a slice to send to the tax man.
And of course, just when you think you've got everything dialed, the tax man changes the rules of the game and hopes you're not paying attention.  It's a constant and unproductive game of cat and mouse.
SO…
If you decide to play, you'll need to find a way to keep up on the changes.  And then organize your activities to utilize EVERY deduction you're entitled to.  That's why you want a great tax advisor on your team.
Robert Kiyosaki makes a lot of money.  The guy he depends on to minimize the tax bite is Tom Wheelwright.

Tom's a bit of a nut job.  He actually LIKES taxes.  Weird.  But there's no accounting for taste.
But thankfully, guy's like Tom are out there.  And he pays attention to all the things that affect real estate investors.  So when he called and told us about some new tax regulations, we wanted to learn more.
Of course, we brought along our microphones and captured the conversation…because that's what we do.
Keep the Main Thing the Main Thing
When it comes to taxes, it's so easy to focus our efforts on paying LESS.  Sounds good, right?
Of course, the easiest way to pay less tax is to make less money…so be careful what you wish for.
Tom says your focus should be on MAKING MORE MONEY…and that's also true when selecting an advisor.  That is, your advisors are investments…just like your real estate…and you should select them based on their potential to MAKE you money.
It's a subtle, but important difference.  Otherwise, the temptation is to think of them as an expense…hire the cheapest, and get costly results.
The goal is to INCREASE the amount of money you pay for advisors, taxes, interest and insurance…and have those investments decrease as a percentage of your income.
To Change Your Tax You Must Change Your Facts
This is no different than the person who buys a horrible property in a terrible area and rents to the tenant from hell…then shows up at some poor property manager's doorstep with a problem they need fixed.
In other words, if you want the property's performance to improve, the conditions and circumstances need to change.  A property manager can only do so much with a bad situation.
The same is true for your taxes.
To get a beneficial tax result, you need to create better factual circumstances.  But it's much harder to rewrite history, so it's wise to understand basic taxation principles in ADVANCE, and then conduct your affairs in such a way that you create the most favorable tax result as you go along.
Obviously, this means getting an education and working closely ALONG THE WAY with your tax advisor.
Duh.  But knowing you need to do it and actually doing it are two different things.  So DO IT.
This Promises to Be a Crazy Tax Year
Tom tells us there are a number of items which are making tax filing a little more…taxing…this year.
The biggie is the new repair regulations.  Without getting lost in the weeds, the short version is that the IRS has issued new regulations designed to clarify a specific area of tax law which affects ALL real estate investors and most small business owners.
It has to do with how certain expenses are classified and whether they are treated as capital or ordinary expense.
Yeah, we don't get it either.  That's why you need a guy like Tom.
The point is that if it affects you…and if you own investment real estate, it probably does…then you'll have to file one (or more!) of Form 3115 Change of Accounting Method.  So be sure to ask your tax advisor before you file for 2014.
The Affordable Care Act is making things more complicated for individuals and small businesses this year also.  But that's been all over the news, so you're probably aware of it.  If not, your tax advisor will help you.
A couple of other items Tom says to keep an eye on are President Obama's proposal to charge capital gains tax at death (yes, it's true…death and taxes together again);  and a proposal to change the "carried interest rule", which would effectively cause real estate developers to pay ordinary income tax on certain items which are currently classified as long term capital gains.  Ugh.
So listen in to CPA Tom Wheelwright and find out what's happening and how it affects you!
Listen Now: [sc_embed_player fileurl="http://traffic.libsyn.com/realestateguysradio/New_Tax_Regulations_Every_Real_Estate_Investor_Must_Know.mp3″]
The Real Estate Guys™ radio show and podcast provides real estate investing news, education, training and resources that help real estate investors succeed.
The tax inversion debate has some saying that profits and corporate responsibility are on opposite ends of the spectrum.  But our guest for this edition of The Real Estate Guys™ radio show disagrees.
Sure, we all know people who take short cuts and try to take more out of every deal than they deserve.  Movies, TV and news documentaries like American Greed are loaded with stories of all the bad guys.  It's enough to make you think all investors and entrepreneurs are selfish, short-sighted, people using pigs.
But our real world experience is quite different.  In fact, we've found most successful people we've met are generous, caring and socially responsible.  They're also too busy minding their business to seek out attention for themselves.
Fortunately, we're always out and about looking for interesting people to interview and for this episode we connected with someone we couldn't wait to share with you.
On location in lovely Las Vegas, Nevada:
Your principled host, Robert Helms
His socially insignificant co-host, Russell Gray
Hotelier, social entrepreneur and philanthropist, Harris Rosen
They say what happens in Vegas stays in Vegas, but not when The Real Estate Guys™ are involved.  That's because we always travel with our mobile microphones, and at this year's Freedom Fest conference, we found ourselves in Sin City having an enlightening conversation with none other than Harris Rosen.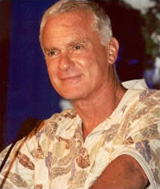 If you don't recognize the name, don't feel badly.  Harris Rosen isn't flamboyant or outspoken like a Donald Trump…and he's not a household name like Marriott, Hilton or Disney.
But if you've ever stayed in non-branded hotel in Orlando, Florida, there's a good chance you've been a guest of Harris Rosen.  In fact, Harris owns more hotel rooms in Orlando than ANY other company…except Disney.  And as you probably know, Disney has a pretty significant footprint in the Orlando market.
We find Harris Rosen interesting on many levels.
First, as a real estate investor (after all, a hotel is basically a beautiful apartment building that rents out on a nightly basis), Harris is extremely successful.  When you own thousands of doors, you're doing well.
Did we mention that all those thousands of hotel rooms he owns are completely debt free?  That's pretty good for a guy who started out with next to nothing and actually lived in one of his hotel rooms for over 16 years!
Which brings up another things we love about Harris…
He's a case study in self-confidence, hard work, faith, diligence and resiliency.
Harris was actually fired by one of those household name hotel chains because, in their estimation, he had no future in the hotel business.  But not to be dissuaded, Harris scraped together $20,000 and purchased a run down hotel.
Now, he was the proud owner of two empty assets:  a hotel and a bank account.  But self-confidence isn't a matter of bravado or swag.  It's more about pushing forward believing that if there's a way to make it, you'll find it.
So rather than seeing obstacles and making excuses, Harris saw possibilities and got to work.  And somehow, some way, he managed to fill up his little hotel, eke out some profits, and build a culture and team that would become his hallmark.
Because Harris lived and worked with his employees for so many years, he doesn't look at employees as assets.  He looks at them as family.
And as the patriarch of any family would, Harris keeps the best interest of his "family" at the top of his priority list.  So while some CEO's may be tempted to simply cut important benefits to grow or protect margins, Harris wouldn't accept the easy way out.
Instead, he focused his entrepreneurial genius on finding ways to deliver essential benefits more cost effectively.  And no surprise, he succeeded.
A case in point is employee health care.
You may have heard there's been a lot of change in the way healthcare is structured in the United States.  The hope was that changing the structure would drive down costs, increase services, and expand the number of people being served.
And while the jury is still out on whether or not these government driven changes will eventually deliver on the hope promised to millions, Harris Rosen is already doing it for the thousands of "family" members working in his organization.
It all started with investing based on powerful personal principles while honoring the responsibility to deliver a consistently strong bottom line.  After all, if the organization can't remain solvent, no amount of hard work or good intentions will help anyone.  Simply spending money isn't a sustainable solution.
The essential component to social significance is persistent profitability.  Because without money from somewhere, nothing can get done and no one can be served.
And just you don't think Harris is a one-trick pony, wait until you hear about The Tangelo Park Program.  Here, Harris essentially adopted a down-trodded neighborhood in Florida and began investing in the people.
He started with day care so parents could work.  He provided scholarship program for kids to attend college.  Before long crime rates had plummeted, property values had sky rocketed, and his investment was paying huge social dividends.
Harris Rosen seems to have cracked the code.  So listen in and consider how principle based investing can help you achieve profits and social significance as you build up your own real estate empire.
Listen Now:
Want more? Sign up for The Real Estate Guys™ free newsletter!
Don't miss an episode of The Real Estate Guys™ radio show!  Subscribe to the free podcast!
Stay connected with The Real Estate Guys™ on Facebook!
The Real Estate Guys™ radio show and podcast provides real estate investing news, education, training and resources that help real estate investors succeed.