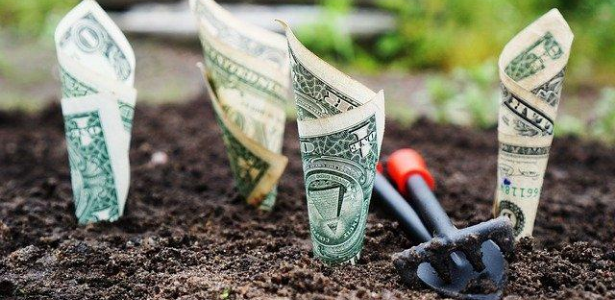 We're living in uncertain times … and that always sends investors out in search of stability. 
Bonds usually fit the bill … but now the currency wealth is denominated in is being called into question … and investors are looking to get even more REAL. 
Today we're exploring how to invest in the real power of Mother Nature to preserve, grow, and pass on wealth. 
In this episode of The Real Estate Guys™ show, hear from:
Your pandemic-proof host,

Robert Helms

His anemic co-host,

Russell Gray
Agricultural hardwood investing expert, Rachel Jensen
---
Listen
---
Subscribe
Broadcasting since 1997 with over 300 episodes on iTunes!
---
Review
When you give us a positive review on iTunes you help us continue to bring you high caliber guests and attract new listeners. It's easy and takes just a minute! (Don't know how? Follow these instructions).
Thanks!
---
Investing in hardwood
The pandemic has changed the demand, the structure, the appreciation, the cash flow, and even the tax benefits of real estate … but not everywhere. 
Today, we're going to talk about a real estate investment that has been virtually untouched by the pandemic. 
No matter what political party is in office, no matter what crazy things happen around the world … it just performs. And that's pretty rare. 
Agriculture is the oldest use of real estate that there is. Before people even had houses, they were working the land. 
The really unique angle of agriculture is that it tends to be less affected by many market factors. What we're talking about today hasn't really been … or can be … hit by COVID-19. 
It's a product that everybody needs, and it has been used for hundreds and hundreds and hundreds of years. 
There is far more demand than there is supply … which is a pretty good recipe. 
We're talking about hardwood. 
A proven commodity 
Hardwood is a proven commodity that is useful no matter what the economy is doing. So much of the world shut down in March … but the trees kept growing. 
They don't pay attention to news or social media … they just keep growing and growing. Hardwood can take from 3 to 60 years to produce depending on the type of wood. 
There are a variety of woods available. It's not all the same. 
There are woods that are standard industrial material. There are specialty woods. There are trendy woods that fall in and out of favor in design … so many niches, just like real estate. 
Another unique angle of this investment is that it doesn't pay dividends this quarter. This is a long-term game much like many real estate investments. 
It's not an immediate cash flow game. You have to be patient and let it happen over time. 
This is something you invest in during, say, your 30s or 40s and plan to reap the harvest in your 50s, 60s, or 70s. 
And, once you harvest trees … guess what you can do again? Replant!
This can be what we call a "legacy investment." It's a one-time investment that could go on and pay for a long, long time. 
The challenge with agriculture is that it's a hard game to play on a small scale. It's difficult to go out and buy two acres of land and have a productive farm. 
It's hard to go out and buy a single grove of trees and be able to have the ability and efficiency to harvest and reap the benefit. 
But there are ways around this challenge. 
Money does grow on trees
Rachel Jensen is a hardwood investing expert. She says that over the past few months, investors have started looking closely at their portfolios and thinking about what they want to accomplish in the long term. 
"I challenge everyone to think generationally," Rachel says. "When you own timber, you are doing it for you, for your kids, for your grandkids, and for many more generations."
This is a tactic and a model that some of the ultra-wealthy have used for a very long time. 
You keep this asset in your portfolio … and the trees grow. 
It's very different from the traditional real estate model. You're not going to get a monthly rental income check … but trees will be some of the best tenants that you'll ever have. 
Investing in hardwood provides diversification to your investment portfolio in terms of time and location. 
In this case, money does grow on trees. 
Teak, specifically, is often referred to as the gold of the timber market. 
There is a very, very low supply and a very high demand for teak. 
The two countries that are the biggest importers of teak are India and China. When you look at the projected populations of these two countries by 2100, these two are predicted to be the most populous. 
So, there is a good chance that demand will continue. 
There is such high demand for teak because of its remarkable qualities. It is a very, very hard wood. It's extremely durable. 
After three years of growing, teak becomes resistant to fire, rot, termites, bugs … anything that you may consider to be an agricultural risk. 
Teak is used to build a lot of boats, in outdoor furniture, and in high-end construction. 
This isn't a new wood by any means. Teak was used to build the deck chairs and some of the decking on the Titanic … chairs still intact when researchers found the wreckage after years and years underwater. 
People who care about value and longevity are going to buy teak products … and keep buying teak products … because they know that those products are going to last a very long time. 
Teak has a 25-year harvest cycle. You'll still see some income from the thinning conducted at years 12, 18, and 20. Then, the bulk comes at the year 25 harvest. 
Then, you replant … and do it again!
It's important to have a partner who knows how to care for hardwood. Rachel and her team take care of the entire process for investors, working with a professional management team onsite that knows teak. 
They have various farms in Nicaragua and Panama. 
A newborn tree parcel starts at around $7,000. You can also look into purchasing older "teenage" parcels that are 15, 18, and 20 years old. Those parcels start around $17,000. 
"What we want folks to realize is that you don't need to be a mega-millionaire and own thousands and thousands of hectares," Rachel says. "Start small. We'll help you with payment schedules and financing options."
To learn more about teak and hardwood investing … listen to the full episode!
---
More From The Real Estate Guys™…
The Real Estate Guys™ radio show and podcast provides real estate investing news, education, training, and resources to help real estate investors succeed.
---
Love the show?  Tell the world!  When you promote the show, you help us attract more great guests for 

your

 listening pleasure!
Uncertain times always send investors scurrying for stability and certainty.
While bonds usually catch that bid, when the very currency wealth is denominated in is being called into question, investors tend to get much more REAL.
This explains the spike in interest in precious metals. But while it's possible to combine metals with debt to grow real wealth, there are other ways.
In this episode, we explore how to invest in the virtually eternal power of Mother Nature to preserve, grow, and pass on wealth.
So tune in as we talk hardwood agricultural investing with an expert guest.
---
More From The Real Estate Guys™…
The Real Estate Guys™ radio show and podcast provides real estate investing news, education, training, and resources to help real estate investors succeed.
---
Love the show?  Tell the world!  When you promote the show, you help us attract more great guests for 

your

 listening pleasure!
Is investing offshore right for you?
International investing can be both exciting and daunting. In our fourth installment of the Profitable Niches series, we hope to demystify the process for investors looking to cross some borders.
Every investment has a risk … you just have to learn how to evaluate the risk and the reward so you can choose wisely.
In this episode of The Real Estate Guys™ show you'll hear from:
Your world-traveling host, 

Robert Helms

His petrified-of-planes co-host, 

Russell Gray

CEO of Mahogany Bay Village and international investor,

Beth Clifford
---
Listen
---
Subscribe
Broadcasting since 1997 with over 300 episodes on iTunes!
---
Review
When you give us a positive review on iTunes you help us continue to bring you high caliber guests and attract new listeners. It's easy and takes just a minute! (Don't know how? Follow these instructions).
Thanks!
---
Expand your horizons with international investing
Our guest has made a name for herself in international investing.
The CEO of Mahogany Bay Village and a pro at international resort investing, Beth Clifford started expanding her own real estate business by moving into different states.
It wasn't long before she got an itch to start looking outside the United States.
She's a great example of someone who's become a success by opening up her geographic horizons.
"It's always convenient to live and invest in the same place, but real estate is about location," Beth says. Investors have to look beyond what is outside their bedroom windows.
International investment also provides an opportunity to diversify and put your assets into different baskets.
Whether you're an investor looking to expand beyond your state of residency or your country, Beth says the methodology is the same.
To invest smartly, you have to understand the market, laws, and culture of the place you'd like to invest in.
And just because there might be a learning curve doesn't mean you should shy away from good opportunities.
Take what you've learned and expand it into another arena, whether that's a new asset class in the same location or the same asset class in a new location.
Either way, you expand your world—and get the chance to become an expert all over again.
When you've learned one new market, it's easier to get to know a second one, Beth notes.
And … "It's all about teams," she says. As someone who owns, invests, and develops in multiple countries, Beth has learned the value of a talented team.
Let's talk about taxes
As soon as you cross a country border, you have to understand an entirely new tax system. That's why Beth has separate development companies for properties inside and outside the U.S. … and why she enlists professional help when it comes to accounting.
Although taxes can be tricky, owning property and businesses outside of the United States can reap great tax benefits.
Despite that, some tax professionals still make a habit of creating fear, uncertainty, and doubt for investors who would like to make some money across country lines.
Beth recommends shopping around for an informed professional … because although the attorneys make it seem hard, there are really only three documents you need to complete each year.
She recommends professional assistance for at least your first two years, until you have a solid understanding of the basics.
One thing to be aware of? Currency arbitrage and exchange. If you're unaware of currency issues, they could bite you. Make sure you understand whether you can easily exchange currency and whether the jurisdiction you're investing in is neutral.
A relationship business
Real estate is a relationship business. And especially when investing beyond your familiar boundaries, building local relationships is key.
We asked Beth how to she expands her network across borders.
"I ask for help when I go into a market," she says. Investors should have "an attitude of humility, not hubris."
The first thing Beth does is look for the Class A players in a given market. Who are the top three law firms, employers, development companies?
Beth seeks out the movers and shakers … then picks their brains for advice.
"A players fly with A players," she says. "It's the rule."
Networking doesn't cost you money … and it gets you into the contact database of the best and brightest.
Once you've sought out the best, go in with the intention to learn. Ask these bright business people how they've obtained their success and where they see YOU going wrong or right.
The goal is to find team members who provide value to you … and are excited to do so.
And one business relationship can net literally millions of potential customers.
It's all about leveraging yourself.
Is making connections any different in a foreign country? "People are the same everywhere," says Beth.
Basic human connection is the key, no matter where you go. People want the same things … so connect on a common level.
Thinking about making the leap?
Wondering whether you're cut out to be an international investor?
Beth recommends starting by test driving the market. Do a due diligence tour outside of the U.S. … like one of our discovery trips.
It's a great way to get to know the area in which you might be investing, educate yourself on the culture and special considerations, get to know local movers and shakers … and have some fun.
Seeing how others put together international investments can be eye-opening, says Beth. Discovery trip attendees get a year of education … in four days.
So get there … and see what awaits you beyond the horizon.
---
More From The Real Estate Guys™…
The Real Estate Guys™ radio show and podcast provides real estate investing news, education, training and resources to help real estate investors succeed.
Asset Protection Strategies to Help Protect What You've Built
Most people invest in real estate for building wealth to enjoy then pass on to their family. But because of poor or little asset protection strategies, some investors lose huge chunks of their assets to lawsuits and taxation.
That's sad.  And it's largely preventable.
But in an age of hackers, surveillance and money hungry governments, it's never been more important to structure your holdings for maximum privacy, protection and tax mitigation.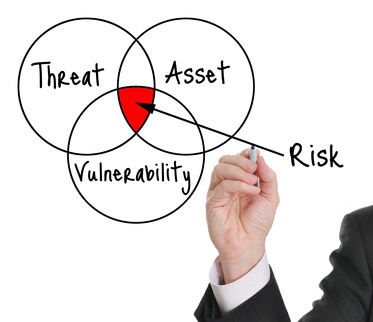 And just like many businesses have had to go global to find better opportunities, many investors are finding it's wise to go global for find better privacy, asset protection and tax savings.
So we decided to sit down with an international attorney to see what we can learn about international asset protection strategies for real estate investors.
Manning the microphones for this foray into broadcast brilliance:
Your shining star of a host, Robert Helms
His dim lit co-host, Russell Gray
International asset protection attorney and returning guest, Joel Nagel
Most people hate playing defense.  Everyone wants to score points and get attention.  It's true on the playground…on Wall Street…and on Main Street.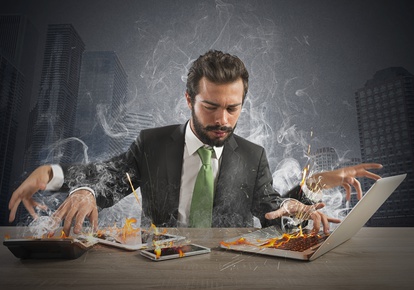 So we all run around with our hair on fire building wealth.  We start businesses, buy investments and educate ourselves about how to make more faster.  It's fun!
But not everyone plays fair.  Some people would rather take than create.  And they look at you with disdain and your assets with envy.
But enough about the government…
The fact is there are COMPELLING reasons to set up legal structures which keep your wealth private and safe from takers.  And the SOONER you do it, the easier it is.
In simple terms, an asset protection structure provides legal entities to control (management), own (holding) and operate (property or business specific).
The separation between entities effectively creates "firewalls" which make it harder for a predator attacking a liability producing entity (like the one operating one of your rental properties) from getting to your treasure chest (the holding company).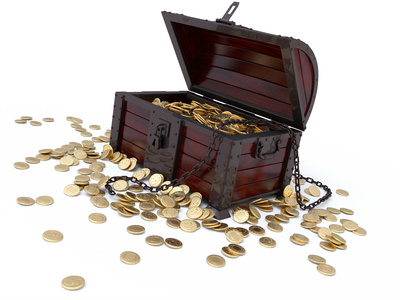 Of course, you can do all this in just one state jurisdiction, but a single state structure makes it easier for a predator to find everything you have and then attack it using only one lawyer.  That's WAY too easy.
To make it harder for predators, you can use multi-state structures.
Using multi-state structures makes it take longer to find everything and connect it back to you.  And it means the legal action needs to be brought in different jurisdictions, which often means more time and expense for the predator.
Also, some states have systems and laws which are more conducive to privacy.
Sometimes the best way to avoid an attack is to not make yourself a tempting target by hanging all your assets out in public view.
So a little complexity with asset protection strategies can go a long way in deterring a casual plaintiff from retaining a lawyer on contingency to see if they can harass you into a settlement.  Attorneys working on commission aren't fond of complex cases which take a lot of time and expense to research.
Going global is a lot like going multi-state, but better.
Some countries have REALLY private systems where it's nearly impossible an uninvited and unwarranted asset search would reveal your holdings.   And many foreign countries do not recognize U.S. judgments or subpoenas.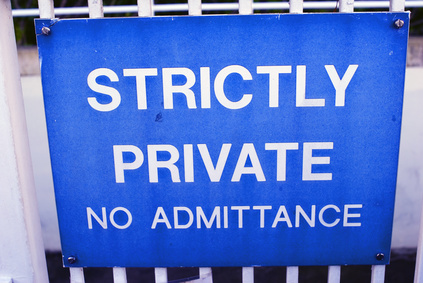 So even if a predator finds an asset off-shore, now they need to work through a foreign legal system in an attempt to win a judgment.  This alone can be a huge deterrent to a predator.
And that's just privacy and asset protection.
Tax savings can be another strong reason to consider a foreign arrangement.
It's been widely reported how companies like Apple, Google and General Electric (to name but a FEW) utilize PERFECTLY LEGAL offshore structures to generate and store profits…away from the voracious appetite of the IRS.
The good news is you don't need billions of dollars for these international structures to make good sense for you. The right asset protection strategies may just take a bit more research and discovery.
So listen in as we visit with international asset protection attorney…and newly appointed ambassador to Austria from Belize…Mr. Joel Nagel.
Listen Now: 
The Real Estate Guys™ radio show and podcast provides real estate investing news, education, training and resources that help real estate investors succeed.
The real estate we love to invest in floats in an economic sea teeming with other financial and political life forms.  And each of these denizens of the dollar (after all, the greenback is the world's reserve currency…at least for now), have an impact on the overall financial ecology.  There are symbiotic relationships, predators and prey, natural and man-made disaster (can you say "derivatives"?), and a host of other factors which affect where we find opportunities and how we manage them.
That's why we like to attend Freedom Fest each year.  It's like an ancient watering hole (to switch metaphors) where all kinds of different creatures gather to refresh themselves.
This year was no different.  We arrived with our microphones, set up shop, and started talking to a variety of extremely interesting people.
In the past, we would go for the "big game" and proudly bring back to our tribe (that's you) interviews with folks like Steve Forbes, Herman Cain and Peter Schiff.  We still like all those guys (Peter's returning as a faculty member for our 2014 Investor Summit at Sea™), but since Forbes, Cain and Schiff are all on TV and radio all the time, we want to bring some thoughts from people you might not otherwise every hear from.
So, behind the microphones, wearing our real estate wetsuits and diving into the deep sea of discussion at Freedom Fest:
Your intrepid hunter of interesting ideas, Robert Helms
His gatherer of great guests, Russell Gray
International agricultural real estate investing expert, Wayne Kurtz
Coffee farmland investing executive, David Sewell
Rare coin and precious metals dealer, Van Simmons
Economic collapse prepper, Max Wright
Freedom Fest founder, economist and author, Mark Skousen
As you can see, we have a pretty full dance card for this episode.  Freedom Fest really is a smorgasbord of ideas. And the first one that whet our appetite is the notion of offshore agricultural investing.
Our first guest is Wayne Kurtz, who is the Chief Commercial Office for Liquid Investments.  We first met the Liquid Investments gang at last year's New Orleans Investment Conference.  Back then, we were intrigued by their whole program, so we were excited to see them at Freedom Fest and grabbed Wayne for a quick chat.
Liquid Investments offers investors the opportunity for cash flow and long term equity growth through coconut farmland in Brazil.  Really.
But if you think about it, it makes sense.  After all, many Americans and Brits are looking to get their money off-shore.  And while the U.S. is chasing down foreign bank accounts, it's still relatively private to own real estate offshore.  Even better, it's nearly impossible to confiscate.  But even if you're not paranoid about an over-reaching government, the investment still has attractive merits.
Coconuts, like oil, corn, copper and coffee, are a commodity.  And coconuts are surprisingly useful and growing in demand.  So like an oil well, you can turn a coconut farm into a cash flowing machine.  Of course, it all happens on real estate, which is a tangible asset and can be a great hedge against inflation.  Unless you've been asleep, you've probably noticed that every major country is printing money at a record pace, so a hedge against inflation is probably a good idea.
So we get the quick overview, and invited Liquid Investments to come back on the show to go into more detail. Stay tuned!
Keeping with our theme of agricultural real estate, next on deck is David Sewell.  David is the VP of Investments for Terra Cafetera in Colombia.  Once again, we're offshore (unless you happen to be from Colombia), and we're talking farmland.  Except this time, the crop is coffee.  We probably don't have to tell you how popular coffee is.  Or how unlikely it is that people will ever stop drinking it.  Or that Colombia is renowned for producing some of the best coffee on earth.
So David gives us an overview of what he and his company are doing.  Good stuff…kept us awake. 😉
Next we switch from coffee to coins as we welcome Van Simmons to the microphone.  Van is a numismatic coin dealer.  Mark Skousen says when it comes to this topic, Van is the Man.  That's good enough for us, so we pried him away from his impressive display of collectible coins and sat down to talk.
What do coins and precious metals have to do with real estate investing?
Directly?  Nothing.  But as we noted at the top of this post, all these various financial vehicles either affect each other or are indicators of potential market changes.  Besides, "real estate" is really just a preface to the core function of being an investor.  So we're always interested in all kinds of investments.  Yes, it's true.  We're investors first, and real estate guys second (don't tell our producer).
It used to be that the U.S. dollar was "as good as gold".  In fact, before August 1971, Federal Reserve Notes (those green pieces of paper with pictures of dead presidents) were redeemable in gold.  But after the U.S. went on a giant spending binge in the '60s, Uncle Sam started hemorrhaging gold, so President Nixon slammed the door to Fort Knox.  It's took awhile, but after an orgy of money printing at the turn of this century, investors began stocking up on gold as way to hedge against a falling dollar.  You probably know gold was THE investment of the 00's.
But lately, gold (and silver) have fallen on hard times.  Does that mean the dollar is back?  Maybe.  If it is, then interest rates will likely rise. Now THAT matters to real estate investors.  So while we watch bonds to see how the market feels about the dollar, gold helps us understand how the market feels about currencies (of which the dollar is only one).
(If your head is already spinning, just take a deep breath and make plans to join us on the 2014 Investor Summit at Sea™, where we'll be talking Schiff with our friend Peter…you'll catch on fast).
Of course, numismatic coins and bullion are two different animals.  Going into the interview, we weren't necessarily fans of collectible coins.  It seems like when times get tough, premiums for rare coins would fall, right?
But then when you muse on it a little longer, you realize that (to quote our friend Robert Kiyosaki), "the poor are getting poorer, the middle class is getting wiped out, and the rich are getting richer."  That's the impact of inflation.  While consumers' purchasing power is being eroded by incessantly rising prices (albeit slowly right now, thanks to a very weak labor market), anyone with means is buying investments which hedge or even benefit from inflation.  The uber-rich are playing arbitrage (borrowing cheap and investing for a profit) and buying tangible assets.  And while commodities markets are very volatile (some say manipulated), collectibles are more stable.
Interesting stuff.  As soon as we're super rich, we're buying rare coins and fine art.  But in the meantime, it still might be fun to put a coin or two in the portfolio to see what happens.
Our next guest is even MORE interesting…
Max Wright represents an organization called the Success Council.  The short story is they belief the greatest wealth transfer in history in underway right now, and they want to help people be on the right side of it.  Of course, they aren't the only ones who think this is happening.  But sounding the alarm is one thing, guiding people to safety is another.
Our visit was far too short to draw any conclusions about their theories and practices, but there's enough credible people proclaiming the same thing that we're always interested in getting another perspective.  Long time listeners of The Real Estate Guys™ radio show know that since the mortgage meltdown, we've sought out a litany of opinions on the topic.  And as the markets continue to gyrate and convulse, you can be sure we'll continue to bring you a diverse range of viewpoints.
Because when the foundations of the economy are fundamentally changing, it's important for diligent investors to test their paradigms and make sure they aren't snoozing when a big economic shift happens.
Last, but not least, we visit with Freedom Fest's founder and a 2013 Summiteer, Mark Skousen.  He shares with us that this year's 7th annual Freedom Fest is their best ever -with record attendance and national television exposure.  So while not everyone agrees on policies or priorities, everyone wants to be enjoy more freedom and prosperity – and that's what Freedom Fest is all about.
So tune in to this edition of The Real Estate Guys™ radio show recorded at Freedom Fest 2013.  Enjoy!
Listen Now:
Want more? Sign up for The Real Estate Guys™ free newsletter
Don't miss an episode of The Real Estate Guys™ radio show! Subscribe to the free podcast
 Stay connected with The Real Estate Guys™ on Facebook!
The Real Estate Guys™ radio show and podcast provides real estate investing news, education, training and resources that help real estate investors succeed. Visit our Feedback page and tell us what you think!
One of the secrets to making a lot of money is to catch a profitable wave.  Sounds interesting, but how does it work?
Well, a financial wave happens when a variety of forces converge to move people or their money in a particular direction. That movement can have a substantial impact on any given asset class or geographic region – and the effect can be much more pronounced when the asset class or region is very limited in size.   That's why we've been intrigued over the years by the tiny country of Belize.
In this episode of The Real Estate Guys™ radio show, we're on location at a beautiful beachfront resort in Ambergris Caye, Belize.  Yes, it's a rough life on the road as radio talk show hosts, but someone has to do it.
Sipping coconut juice behind the microphones while the tropical breezes blow:
Your light and breezy host, Robert Helms
Your coconut co-host, Russell Gray
Special guest, top producing international real estate broker, John Turley
As part of the preparation for our upcoming field trips to Belize, we headed to San Pedro Town in Ambergris Caye, Belize.  Yes, it's THAT San Pedro – the one Madonna sings about in La Isla Bonita.
When you're here, you understand why Madonna fell in love with San Pedro…and why we stopped here during our recent Summit at Sea™, then came back just a few weeks later for this trip, and are now going back for Memorial Day, again in June and staying into July.  Yeah, it's an addiction.
But for John Turley, formerly from the Rocky Mountain state of Colorado, his visit turned into a 7 year (and counting) transplantation.  And in those 7 years, big John has become the #1 real estate agent in the entire country of Belize and the #2 international property (non-US) agent in the RE/MAX system.  In case you didn't know it, RE/MAX is the #1 (as in top selling) real estate brokerage in the world.  So John Turley is not just #1 in his cubicle.  He's #1 for the #1 company in the world.  Hey, nothing but the best for our listeners.
So NOW you can see that we have a LOT to talk about.  Like, why did John decide to leave his life in the USA, uproot his family and start all over again in some dinky third world country? Hint: it's beautiful, peaceful, friendly and insanely profitable.  But listen in and let John tell you himself.
What's important to note is that John is just like MILLIONS of other people in the US, Canada and around the world who are looking for a change.  And as that wave of people continues to discover enchanting Belize, many are grabbing homes and filling hotels.  Hmmmm….does that sound like real estate investment opportunity?
John explains how tourism is UP over the several years.  What?!?  We thought there was a global recession and everyone was hunkered down waiting for the storm to clear.
Some are.  But it seems that others have decided that financial and political storms bring big waves, so it might be fun (and profitable) to go ride one (figuratively speaking, of course).
John reports that the interests of the people who come through his office have changed significantly in the last several years.  It used to be that people came to Belize because it's beautiful, quiet, affordable and friendly.  After all, Belize is the ONLY English speaking country in Latin America, and it's government and currency are stable.  Did we mention that it's breathtakingly beautiful?
But today, according to John, MANY people are coming into his office because they are concerned about the direction of the United States.  Now, you may or may not be concerned, but apparently lots of folks are.  So much so, they come to Belize not to vacation, but to establish a second home that could be easily converted into a primary residence.  Kind of a Plan B (like Belize).
There are lots of other interesting tidbits in this interview, and your job (should you choose to accept it) is to listen as Big John Turley shares his perspectives on what's driving this very popular real estate market – and how you can catch the wave of interest that is building about Belize.
Listen Now:
The Real Estate Guys™ radio show provides real estate investing news, education, training and resources to help real estate investors succeed.
Do you remember the old "new" economy? That was the one where technology companies could go public without profit.  In some cases, they didn't even need revenue. Ahhhh, those were the days.
The new "new" economy (the Great Recession one) hasn't been nearly as fun – unless you're an old school entrepreneur.  That's the kind who looks at problems as opportunities.  Guys (and gals) like that are having a lot of fun right now because there are opportunities galore coming out of the Great Recession.
The Real Estate Guys™ headed off to Freedom Fest in Las Vegas a few weeks back.  We heard that money manager / economist / author / Senate candidate Peter Schiff would be there (among many other people with very strong opinions about the U.S. economy) and we wanted to do some interviews.  We're happy to report we got lots of great stuff, including Mr. Schiff and the CEO of Forbes Magazine, Steve Forbes.  Watch for those interviews in future broadcasts.
So we fly into Las Vegas in our private jet (the one operated by Southwest Airlines), and get to the convention venue and start setting up our booth.  Before the event had even started, a man stops by and sees our banner for Belize (we were promoting our upcoming field trip to Belize) and asks a few questions.  The short of it is that we find out he's working on a very exciting project in the Caribbean – one that solves a problem we've been trying to figure out too.  Russ gets so excited that he hugs the guy. Very weird.
After the appropriate apologies and some follow up male bonding, our new friend agrees to do a radio interview.  And that's what this broadcast is all about.
Manning the microphones for this edition of The Real Estate Guys™ Radio Show:
Your host, the Larry King of real estate radio, Robert Helms
Co-host, our "I love you, man" booth babe, Russell Gray
Special Guest, Investment Banker, Entrepreneur and assault victim, Jeff Villwock
Any time we get around smart people, we jump on the opportunity to talk with them. In this case, Russ literally jumped on Jeff.  When Jeff recovered, we got him on the mic, so you can listen to what he's doing, where he's doing it and why.  There's lots of lessons to be gleaned!
Freedom Fest is an event that attracts people with strong political opinions.  In many of the interviews we did there, those opinions come out.  Great!  We think the world works better when people respectfully debate important issues.  Sharing ideas is among the most sacred of our freedoms, especially if you're radio guys.
We also realize that the U.S. (the bulk of our audience) is pretty polarized right now.  Now, we love our entire audience and our show isn't political.  However, policies affect economics and economics affects real estate. There shouldn't be a serious student of real estate who can look at the last several years and deny that.  So politics are going to get into the discourse from time to time, which is a very good thing.
We think these Freedom Fest interviews are great.  If you disagree with the political views of our guests, don't let that get in the way of hearing what's being said.  Here's why:  a big part of real estate investing is understanding demographics and human nature. How people think and believe affects where they (and their money) will be moving.  Even if you disagree with them, if they believe it, it will affect their actions. So YOU need to understand them (even if you disagree) if you want to anticipate their behavior.
Did we mention that Jeff's project is in St. Kitts?  It just so happens that St. Kitts is one of the stops on our upcoming 9th Annual Summit at Sea!  So we ask Jeff if we can visit his project as part of our already planned real estate shore excursion in St. Kitts. Not only does Jeff agree to allow us to visit, he says he'll meet us there and show us around.  Awesome!
Once again, we're reminded of the importance of getting out of our cubicles and into the world where real people are. No doubt that virtual networking is powerful, but just as phones did not replace face to face meetings, neither will social media replace conventions as a great place to make important connections.  This is one of the reasons we attend trade shows and promote our field trips and the Summit at Sea™.  It's a great way to get to know great people in the real world.  We hope to see YOU at one very soon!
Listen Now
Don't miss a show!  Subscribe to the Free Podcast
Want More?  Sign Up for The Real Estate Guys™ Free Newsletter!
Unless you've been living off planet, you know that the real estate world has changed dramatically in the last few years.  Why?  Because financing as we came to know and love it has all but disappeared.  But does that mean people have stopped wanting to buy real estate?  Of course not!
The idea of fractional (not "fractured", though many underwater property owners may feel that way) ownership isn't new.  It's a proven structure which is often used to allow people the opportunity to enjoy the use and ownership of resort properties.  But it's also a great technique for building a diverse portfolio of investment property.  And of course, you can combine resort property and your investment goals in what we call Lifestyle Investing.  That's one of our FAVORITE ways to invest!
We think market conditions are ripe for more people to consider fractional structures. So we decided it would be a good idea to talk to one of the biggest brains on the subject, Dr. Dick Ragatz.  Anytime you call someone "doctor", you know they're pretty smart.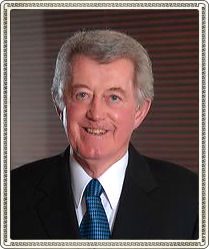 Dr. Ragatz has a Master's degree from the University of California at Berkeley and a Ph.D. in City and Regional Planning from Cornell.  He taught Housing Market Analysis at Cornell and also at the University of Oregon.  He's been an active participant and leader in many industry trade groups including the American Society of Planning Officials, the American Institute of Planner, the American Institute of Certified Planners, and our personal favorite, the American Resort Development Association (ARDA).  He won awards for outstanding contributions from ARDA in 1989, 1995 and 2006.
We could go on and on, but you get the point.  He's a really smart and accomplished guy, the kind you would want to sit down and talk real estate with.  So, since you couldn't do that yourself, we did it for you!
Check out this very informative interview with this highly intelligent industry leader.  Get the inside scoop on what's happening in one of the most interesting segments of the ever-changing real estate industry, courtesy of The Real Estate Guys Radio Show!  You're welcome.   😉
Don't miss a show!  Subscribe to the Free Podcast
Want More?  Sign Up for The Real Estate Guys Free Newsletter!