Heads I Win, Tails You Lose by Patrick H. Donohoe
A Financial Strategy to Reignite the American Dream
Conventional financial mindsets are failing too many people. We save, invest, and borrow the way Wall Street, banks, and the financial media tell us, but we are left unprepared for market losses, financial hardships, and retirement. The rules of money and financial well-being have changed, and those who follow them are achieving staggering results.
In Heads I Win, Tails You Lose, CEO and financial strategist Patrick Donohoe shows you how to embrace a new way of thinking, sharing with you financial secrets used by the wealthy to navigate the rapidly changing economy as well as financial options to help you win no matter what and reach the true American Dream: financial freedom.
Discover a new method of managing your money outside of Wall Street using private mutual insurance companies who are redefining themselves as the heroic steward of American savings to prosper a new generation of wealth-building tools and techniques. With this book, you will learn the financial strategies that typical advisors, typical financial planners, and the financial media don't dare give–advice that will empower you to take back your financial future, exit the rat race, and live a life you love.
FREE Sneak Preview! Simply fill out the form below to access a FREE CHAPTER of Patrick's book …
Heads I Win, Tails You Lose by Patrick H. Donohoe
A Financial Strategy to Reignite the American Dream
Conventional financial mindsets are failing too many people. We save, invest, and borrow the way Wall Street, banks, and the financial media tell us, but we are left unprepared for market losses, financial hardships, and retirement. The rules of money and financial well-being have changed, and those who follow them are achieving staggering results.
In Heads I Win, Tails You Lose, CEO and financial strategist Patrick Donohoe shows you how to embrace a new way of thinking, sharing with you financial secrets used by the wealthy to navigate the rapidly changing economy as well as financial options to help you win no matter what and reach the true American Dream: financial freedom.
Discover a new method of managing your money outside of Wall Street using private mutual insurance companies who are redefining themselves as the heroic steward of American savings to prosper a new generation of wealth-building tools and techniques. With this book, you will learn the financial strategies that typical advisors, typical financial planners, and the financial media don't dare give–advice that will empower you to take back your financial future, exit the rat race, and live a life you love.
Simply fill out the form below to access your FREE copy of Patrick's book … including the Audiobook!
Bzzzzz …. Can you hear the cross-pollination with some of the best and brightest brains in real estate?
Just like bees, we've been busy spreading ideas, making connections, and getting our minds blown AGAIN and AGAIN.
In this second installment, live from the 15th Investor Summit at Sea™, we share more insights of our stellar faculty members. We hope some of the ideas they share will pollinate your mind, too!
In this episode of The Real Estate Guys™ show you'll hear from our friends and mentors:
Your psyched-at-sea host, Robert Helms
His slightly psycho (about the Summit, of course!) co-host, Russell Gray
Debt and equity expert, Michael Becker
Brand and marketing strategist, Kyle Wilson
The foremost expert in residential assisted living investing, Gene Guarino
Entrepreneur and sustainability champion, David Sewell
Sales legend and international sales trainer, Tom Hopkins
Best-selling personal finance author and guru, Robert Kiyosaki
Active investor and syndication expert, Victor Menasce
Financial strategist and life insurance expert, Patrick Donohoe
Real estate investment expert, Kathy Fettke
Nationally recognized apartment investor, Brad Sumrok
Precious metals expert and host of the New Orleans Investment Conference, Brien Lundin
The "gold guy," rare coins and precious metals expert, Dana Samuelson
Last but not least, the Godfather of Real Estate, Bob Helms
---
Listen
---
Subscribe
Broadcasting since 1997 with over 300 episodes on iTunes!
---
Review
When you give us a positive review on iTunes you help us continue to bring you high caliber guests and attract new listeners. It's easy and takes just a minute! (Don't know how? Follow these instructions).
Thanks!
---
Last man standing: Michael Becker
We call Michael Becker the "last man standing" because he's usually the last man standing … at the bar.
All the rubbing shoulders Michael did gave him a good insight … he remarked that people attend the Summit for its content, but leave with conTEXT. Like many other attendees, Michael felt he came with acquaintances and left with friends.
Although Michael noted that Summit attendees did hear a lot of (truthful) doom and gloom, there's still strategic opportunity out there.
"Everything's local," he told us. If you buy in the right markets and structure your deals properly, you may find the market still holds great potential.
It just takes foresight.
Attending with an open mind: Kyle Wilson
Second-time attendee and faculty member, Kyle Wilson has impresses us with his marketing know-how. Sales and marketing, he told us, is all about seeing what people need and adding value.
Kyle remarked on the pricelessness of the community and relationships he found at the Summit and the information presented.
"I took so many notes," he commented. "You're really smart if you're inquisitive and you want to learn; you're not so smart if you just want to defend your ideas."
Kyle recommends open-mindedness … asking questions and being genuinely curious about how other investors think and work.
The biggest kick: Gene Guarino
Gene is our resident expert in residential assisted living investment.
We think Gene's field is fascinating. It's clear the way the numbers are trending in terms of aging … the elderly constitute the fastest growing segment of the U.S. population.
Clearly Gene's in a field with potential. But he's not in it solely for the money.
"The biggest kick I get is teaching people how to do this themselves," says Gene. He's proud he's taught people all over the country how to provide comfortable, affordable in-home care for the elderly.
Like his company motto says, he's in this to "do good and do well."
Gene shared a remarkable anecdote about his son, who came to his first investor Summit "ready to quit, curl up in a ball, and do nothing."
The Summit, Gene says, changed his life … he went home, read 50 books, and now he's a successful real estate agent.
You've gotta love the transformative power of real estate!
Serious about sustainability: David Sewell
David Sewell runs specialty cacao and coffee farms and is our go-to expert on agricultural investing.
His business philosophy has three pillars:
Economic sustainability. "If you don't make money, you can't stick around to do your thing."
Environmental sustainability. "It's about more than just thinking green … it's leaving nature better than you found it."
Social sustainability. "Get yourself a team."
David shared more insights about his social sustainability model during the Summit. Working with teams of local experts is what allows him to relax on a cruise ship for a couple of days … he relies on his team to keep his business functioning.
Why everyone is in sales: Tom Hopkins
"I truly believe," Tom Hopkins told us, "that if I got out of a plane in a city where I knew no one and started knocking on doors, making calls, and building business, that within 90 days I would have a profit center."
"How?!" You might ask.
Because of the 80/20 rule, Tom would tell you. Which is 80% of people will make 20% of the wealth, and 20% will make the other 80%.
And then there's the super special 5% who put themselves in the right place and accomplish a high degree of wealth because they are superstars and champion salespeople.
"Everyone is in sales," Tom says.
Why? Because sales is simply the ability to communicate and persuade effectively.
And if you doubt you have what it takes, look at Tom. He started with 90 days of college and little knowledge of sales, and within three years he had sold 365 homes in one year.
Tom credits his success to his own hard work … and the mentors he was blessed to find.
"Every person has greatness inside him (or her)," Tom told us. Sometimes it just takes a little nudge from someone else to let that greatness out.
Sales is not a four-letter word: Robert Kiyosaki
We really look up to Robert Kiyosaki, so when he says sales is an essential skill, we listen!
If you've read Robert's books, you probably know his experience. Robert grew up in a home where "sales" was a dirty word and salespeople were seen as the scum of the earth.
When he came back from Vietnam in 1973 and told his mentor he wanted to be an entrepreneur, his rich dad told him he needed to know how to sell.
Robert was reluctant at first … but he came around (eventually). Listen in for his moment of reckoning!
Robert no longer thinks sales = #!?%. Sales = income! And if you don't have income? Well, it's probably because you can't sell.
Successful startups: Victor Menasce
Victor's a Canadian investor and author of Magnetic Capital.
He gave us some wisdom from his newest book, Startupology, which discusses how to transform a startup into a big business overnight.
Sound impossible? It might be, if you go the traditional route. Only about 10% of startups succeed, and even then, it takes on average seven years to reach profitability.
"My advice, if you want to start a startup: Don't do it," Victor told us.
We can hear you saying it now: "Wait! I thought Victor was going to give me the key to success!"
Here's the key … "If you have an idea that could transform the industry, it's better to find an adjacent business that already has revenue and customers. Your chances of success go up by a factor of eight. It's that simple." Bam.
Bringing the kids on board: Patrick Donohoe
"It's your environment and network that shape a lot of who you are," Patrick told us.
That's why this year, he brought his daughter to the Summit. "There's a dynamic that exists when you're confined to one area with the same people for a week." Believe it or not, that dynamic is packed with motivation and stimulation, said Patrick.
Patrick's daughter Megan first read a tiny version of Rich Dad, Poor Dad when she was six … and now she's got a great head start on becoming a successful real estate investor. Just like dad!
Make very, very wise decisions: Kathy Fettke
Kathy Fettke has been educating folks for a very long time about real estate investing. She runs the Real Wealth Network and has been an investor for years.
So we can say she's seen a lot.
If you weren't investing before 2009, "You need to know there's a lot you don't know," Kathy said.
How do you get that knowledge? Talk to people who've been through down cycles!
These days, Kathy looks for guests to feature on her podcast, The Real Wealth Show, who've been investing for a while … at least thirty or forty years, ideally.
Interested in investing now? Kathy offered some advice. In much of the market, she said, we're in the ninth inning … but not all. You have to know which markets are strong.
And you need to be prepared. "It's a very different game when things turn around, and they always do," said Kathy.
"Now is the time to make very, very wise decisions. The market could be very different next year this time."
A good year for apartments: Brad Sumrok
We asked Brad, a guru on multi-family investments, about market cycles right now. He echoed some of the themes we've been hearing from our other faculty.
"If you're looking at the right markets," Brad told us, "there are still opportunities to be found."
It's those secondary and tertiary markets that folks should really be exploring right now, he added.
Precious info on precious metals: Brien Lundin
Brien runs the longest running investment conference in the U.S., the New Orleans Investment Conference. He's also a precious metals expert.
What do precious metals have to do with real estate? There's actually a lot of crossover between both of these tangible assets.
Long-term depreciation of the dollar and other currencies corresponds with long-term increases in precious metal prices (and values of other assets).
We asked Brien about metal market cycles. He told us that buyers interested in using precious metals as their savings plan should look to buy at interim low points, but true investors really have to watch the cycles carefully.
He also gave us the lowdown on getting involved in the early stages with precious metals … by investing in actual mining companies.
This move can give investors "tremendous leverage," Brien says … just don't forget that with great potential rewards comes great potential risks, too.
Politics and precious metals: Dana Samuelson
Dana also specializes in precious metals, particularly coins.
His current take on the metal space? "People buy all the time, but some people are smart and buy the dips."
For his own part, Dana's waiting to see how the new administration will translate. "Things could be choppy right now," he told us.
Dana also explained his enthusiasm for coin collecting. Coins are little pieces of history. As a collector, "the coin you've held in your hands may have been held by Alexander Hamilton, founder of our monetary system." How cool is that?
15 Summits: Bob Helms
We're proud that the godfather of real estate has joined us for every single summit from the very beginning.
Speaking to the Summiteers, he said, "Hopefully the things you've learned have made it worthwhile."
And he gave all of us some words of wisdom … "Invest in yourselves."
Sowing in fertile ground: Russell Gray
Last but not least, Russ recapped his experience for us. The thing he's most proud of? The Summit's young adult program.
We can't think of a better investment than investing in the next generation.
The environment we've been blessed to create as The Real Estate Guys™ is very nurturing, accepting, and open.
We believe sowing the fertile ground of a young mind can really change the course of a young person's life. Now imagine that influence magnified across all the lives each young person will touch!
Every investor who participated in the Summit this year has had a similar chance to make a profound impact … simply by being willing to learn from each other.
We don't know what seeds will germinate from this Summit, but we do know it'll be good.
We have the most amazing Summiteers, faculty and attendees alike. If you didn't attend this year, the only thing missing was you!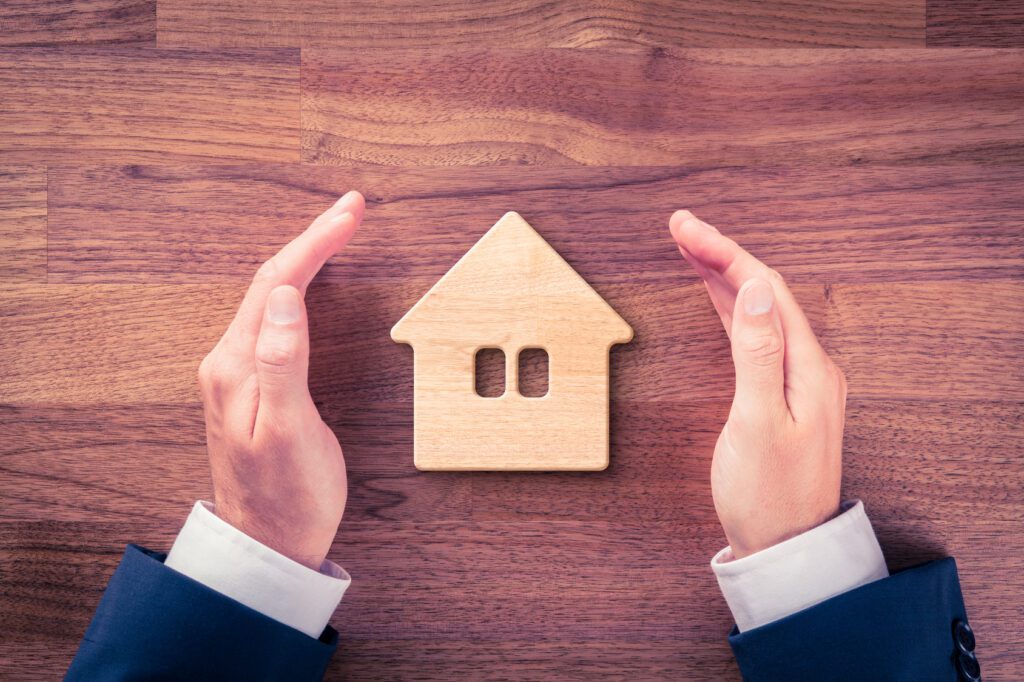 After one of the most turbulent elections in the United States, one thing is clear … we live in a time of massive uncertainty.
If you feel like the ship is sinking, rather than being depressed or concerned, we advise you be DILIGENT.
This means putting yourself in a position to mitigate the risks and capitalize on the opportunities swirling around you.
We believe real estate is one of the safest investments you can make during uncertain times.
In this episode, we discuss areas of concern and opportunity. You decide what position you want to take, and how to protect yourself if things go wrong and keep your assets from being "low hanging fruit" for financial predators.
In the panic room studio for this episode of The Real Estate Guys™ radio show:
Your safe-haven host, Robert Helms
His risky-business co-host, Russell Gray
---
Listen
---
Subscribe
Broadcasting since 1997 with over 300 episodes on iTunes!
Review
When you give us a positive review on iTunes you help us continue to bring you high caliber guests and attract new listeners. It's easy and takes just a minute! (Don't know how? Follow these instructions.)  Thanks!
---
But first, understand the U.S. dollar
To understand threats to your investments in the U.S. market, you first need to understand our currency.
For the past 100 years, the U.S. dollar has been under ATTACK.
For better or worse, our beloved greenbacks have been constantly losing value by the Federal Reserve since its founding in 1913.
This happens subtly and slowly with inflation.
Doesn't that mean real estate investors can buy properties cheaper? Yes!
BUT it also means the dollar – the basis of our ENTIRE FINANCIAL SYSTEM – could go the way of the dodo …
The trend is clear. If that happens will you be prepared?
Speaking of the U.S. and world financial system, we live on a currency of debt.
We borrow money into existence. creating insurmountable debt in the process.
For instance, if you had an economy of $100, and borrowed the money into existence at a 10% interest rate, you would owe $110 at the end of the year. That's $10 more than what you actually have.
It's a cycle of eternal, perpetual debt.
There can be a devastating domino effect by something as simple as someone defaulting on a loan.
Bring back any memories of 2008? During that market crash, property wasn't the problem. People were able to assume loans and sell properties.
It's not about having the real estate, it's about the STRUCTURE. Loans in 2008 weren't structured to weather the storm.
Real estate investment in a safe haven portfolio is about having the real estate with the right structure for an UNSTABLE financial system.
It's always better to be prepared and not need it, than not prepared and need it …
Focus on income over appreciation
One way to shore up against damages is to focus income in the right places.
With real estate, INCOME is EQUITY.
It's easy in a hot market to focus on equity outside of income. If you can sell a property for more than you paid for it, you make money, right?
Yes in a technical sense, but it's not as solid as other methods.
To increase income fundamentally, you need to improve value of property.
Favor assets with income you can influence. Pick a market, then choose property strategically to maximize profit opportunity and gain equity.
Unlike investing in stocks and shares, with real estate there are SO MANY things you can do to increase income, and create a "durable income." To name a few ideas:
Select a desirable property.
Select an area with a high number of renters.
Upgrade the property.
Build new units.
The bottom line? Increased income means increased equity.
If the dollar were to collapse, your tenants will always find some way to add value to you to earn the roof over their head, because it's a basic human need.
Use cash flow to create equity
Real estate gets a bad rap for being a slow way to build wealth.
That is true from a strict cash flow perspective …
HOWEVER, when you realize that properties like stocks trade for a multiple of earnings, a new world is open to you.
You can manage a cash flow topline (like revenue and expenses) with a solid bottom line (net operating income). Your portfolio of assets can be creating value no matter that the currency is.
Real estate TRANSCENDS borders, economic times, currencies, and more.
Building a portfolio of income-creating real estate that addresses basic human needs, agriculture, energy, and niches in housing, creates SAFETY.
These things will be in demand despite the ups and downs of the economy.
Consider the "time horizon" of your investments. Rather than flipping homes, (buying, fixing up, selling) you are adding to your portfolio.
Times change. Properties increase and decrease in value.
Interest rates are high, then low, then high again. There an ebb and flow to so many factors over the span of 10 to 20 years.
We want to increase value from inflation and appreciation. We do this by CONTROLLING a property long-term—through the cash flow.
Hedge all the bets… counter-party risk
Many people think about investing for income as investing in bonds, annuities, CDs, bank accounts, etc.
Real estate investors think about buying real estate properties.
The hard truth is whatever you have purchased relies on someone else in some way.
A bond is only as good as the person behind it. If they go bankrupt or default, you are out of income.
All kinds of investments are risks. Real estate mortgage is counterparty risk, tenants are a counterparty risk … so WHAT can you do?
Identify income from real assets and not liabilities that can default.
Tenants who cannot pay rent can be evicted and replaced with paying tenants.  Can you imagine if bonds worked that way?  They DON'T!
On the mortgage side of things, private money loans typically have 30-40% of equity in the property, and the borrower is making the payment.
If they default, your assignment of rent clause gives you the rental income. You then can take over the property through foreclosure, replace the tenants, sell it, etc.
Real estate is superior to a paper asset from a yield, tax, and counterparty risk perspective. To get a report on real asset investing, send an email to realasset (at) realestateguysradio  (dot) com
Warding off financial predators
When you have a lot of assets in a big portfolio, your wallet is hanging out there.
Like an armadillo or porcupine curling up, there are lots of things you can do to make yourself undesirable to predators.
Picture a large tree as a metaphor for the grand scheme of investing:
The low hanging fruit that predators can access easily are bank accounts, brokerage accounts, properties in your own name and paper assets. Think twice about these investments!
Middle hanging fruit that is more difficult to access are domestic real assets, real estate that is real, investing in private placements, entity structures and private banking (check out our awesome special report with Patrick Donahoe, the Perpetual Wealth Strategy.)
High-level fruit that are impossible to reach for most predators are holding real assets outside jurisdiction and international investing.
How can you get the red target off your back?
Hold assets outside of the financial system. Your brokerage account and bank account are visible by lawyers and courts.
We want to believe the best of our judicial system. Unfortunately, we all know that sometimes whether you are right or wrong has little to do with whether or not you WIN a lawsuit.
Own property in multiple states or go offshore. Spreading your investments across different areas makes it difficult for predators to see all of your investments.
Use privacy structures that make it difficult to find that you are the owner. Liens and second mortgages make you more difficult to go after.
As you grow your portolio, it's important to seek out advisors for professional coaching. You could even invest in your own knowledge through a memorable week with us and our investing expert friends.
Be smart about where and how you invest – and you'll be paid in profits and peace of mind!
---
More From The Real Estate Guys™…
The Real Estate Guys™ radio show and podcast provides real estate investing news, education, training and resources to help real estate investors succeed.
Safety, privacy and yield are important concerns for anyone with large amounts of cash…most of which is stored in bank accounts.
As your real estate portfolio grows, so do your deposits, maintenance reserves and float. And if you're waiting for that next great opportunity, you may have a chunk of cash on hand for that too!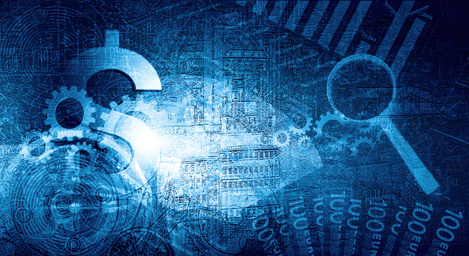 But in a world of insolvent banks, debt-ridden governments, financial predators, high tech snooping and identity theft, and painfully low yields…
How can you best protect your cash reserves?
Wouldn't it be great if you could get insurance against all these risks…and get paid to own it?
You can.
In studio to explain how many savvy investors and mega-corporations mitigate the risks of holding large and growing piles of cash:
Your high-yield host, Robert Helms
His very private co-host, Russell Gray
Special guest and private banking expert, Patrick Donohoe
No matter where you are in your investing career, we're guessing you have or hope to have LOTS of cash.  It's just like hoping you pay a lot in taxes.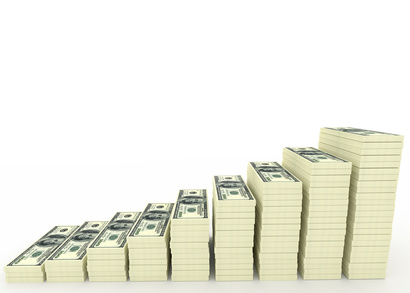 Really.
While you do your best to keep the percentage of tax you pay down, in terms of absolute dollars, you should be hoping it's a HUGE number.  It means you're making a lot of money.  Think about it.
So even though we like to keep our cash deployed and working, as our portfolio grows so does the amount of money sitting in and flowing through our bank accounts.
This means in addition to managing debt, equity and cash flow… a VERY important part of successful investing is managing liquidity.
In an interview with Donald Trump, the Donald told us it's important it is to always have some cash on hand.  It's what you use to put out fires, act quickly when opportunity knocks, and to meet what you you hope is a growing amount of profitable expenses.
But in today's economy, there are some real concerns about holding cash:
Counter Party Risk
Counter party risk is what you're exposed to when your asset is simultaneously someone else's liability.  This is the relationship your tenants have to you when they trust you with their rental deposits.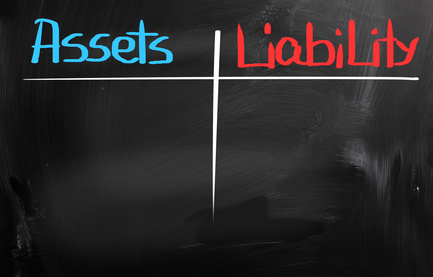 And it's the same relationship you have with the bank when you place your tenants' deposit in your bank account.
You owe the tenants and the bank owes you.  Your bank account is the bank's liability.
The danger is that many banks are financially weak.  Thanks to FDIC insurance, most depositors never worry about this.  But that's not smart.
The bank is like your tenant in that you're giving them use of your property.  In this case, the property is cash.
You wouldn't rent your property out without checking the tenant's credit and financials, right?  And if they turn out to be weak, you either reject them or ask for a co-signer.
In this case, the co-signer is the Federal Deposit Insurance Corporation (FDIC).  But what if the co-signer also has bad financials?
Right now, the billions in assets the FDIC has relative to the TRILLIONS it insures means the FDIC reserves are completely inadequate if there's a major financial crisis.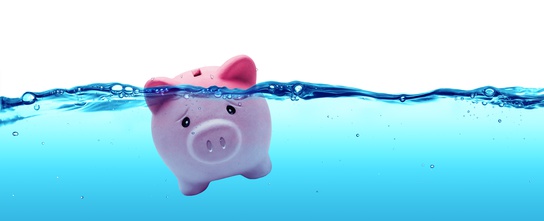 And there are some SERIOUS tremors reverberating through the global financial markets as we speak. (Actually, we're typing and you're reading…but you get the idea…)
So if the co-signer is weak, you either reject them or ask for yet another co-signer.  In this case, the FDIC co-signer is the U.S. government.
But according to the U.S. government's very own publicly reported financial statements, the U.S. government has a negative net worth and negative cash flow.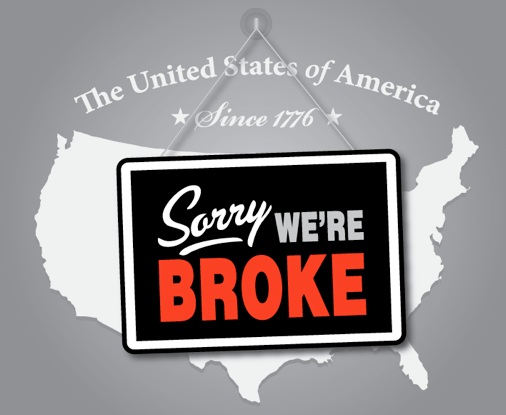 In other words, the U.S. government is essentially insolvent.  All they have is a virtually unlimited credit line…until they don't.
Would you rent to someone who's broke…who's co-signed by someone who's broke…who's backed by someone who's broke and only able to pay their bills using their credit card?
No wonder the U.S. government buried a bail-in provision in the Dodd-Frank legislation which took effect in January 2014.
Why would the U.S. government give the banks the power to take your deposits if they fail…unless they think there was a chance they would need it?
So "money in the bank" doesn't have the same level of safety as it once did.
Most people are sadly ignorant of the risk.  And even if you are aware, what do you do about it?
We went looking for an answer…and found a concept called private banking.
So if you're a mid-size real estate mogul with more than $250,000 in cash sitting in the bank at any one time, you've got a risk you should think about mitigating….because if you're holding your tenants' deposits in a bank that fails beyond the FDIC's ability to cover you, YOU still owe the money to the tenants.
In other words, YOU have effectively co-signed for the bank.  Make sense?
But don't panic.
Private banking allows you to store cash where it's backed by much stronger balance sheets.
But what about another major concern about keeping a lot of cash in the bank, which is…
Low Yield
While low interest rates are fun as a borrower, low interest rates are terrible if you have a lot of cash on hand.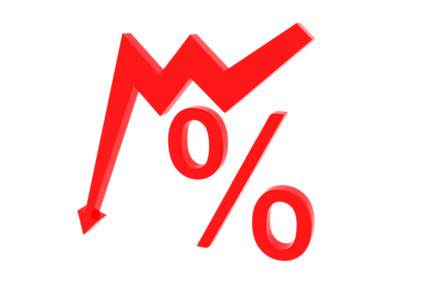 It takes time and effort to manage the cash, and today you can't even count on the interest income to help offset the expenses.
Worse, you're taking risks as we previously described, but not getting paid any compensation for it.
Plus, someone else (the bank) is getting the use of your money, on which they profit, and you don't get compensated for that either.
It's a racket.  And you're on the wrong end of it.
That's why we always try to keep our cash invested and moving.  But when you MUST hold cash, it can be frustrating.
BUT…
What if there were a way to put your cash in a place outside the banking system, where it is guaranteed by much stronger balance sheets than the banks…AND you could get a credit line to access it whenever you wanted?
And what if that "account" pays you interest at DOUBLE the rate of the banks when you aren't using it, but charges you a net effective rate of ZERO to borrow whenever you need it?  And you don't have to qualify!
And what if the loan doesn't show up on any of your credit reports or affect your credit in any way…even if you decide not to pay it back?
That's the way private banking with properly structured insurance contracts work.  It's amazing.
But it gets better…
Privacy
Privacy, or lack thereof, is a growing concern for many investors…real estate and otherwise.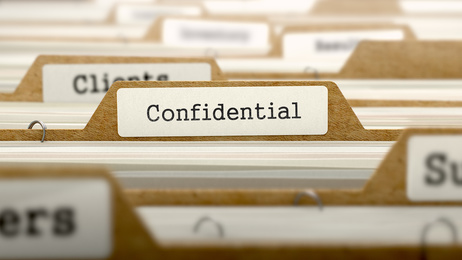 Between the government, treasure hunting lawyers, creditors and identity thieves, there are lots of people out there looking for piles of cash to get their hands on.  And banks are the obvious place to look.
What many folks don't realize, is that because banks are all part of a system that is computerized, centrally managed and carefully indexed, it's pretty easy for people to find everything you have…in that system.
The obvious answer is to find a way OUT of the system.  And if you can do it, while IMPROVING your safety and yield, all the better!
Insurance contracts are private agreements between private parties.
They aren't part of the banking system.  So insurance equity doesn't show up in asset searches…unless you lose a lawsuit and are compelled by the court to disclose it.
But even then, the asset itself is very difficult for a creditor or government agency to seize.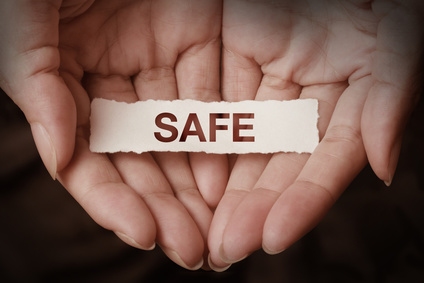 So not only are the contracts private, but the equity is extremely hard to reach for anyone…except you.
Of course, we're just real estate guys.  We're not insurance, legal or tax advisors.  So you should check with your own advisors before doing anything.
We just get excited when we see something that can solve so many problems in just one product.
So listen in to this episode as we talk with our good friend Patrick Donohoe about the amazing concept of private banking.
Listen Now: 
The Real Estate Guys™ radio show and podcast provides real estate investing news, education, training and resources that help real estate investors succeed.
Once a year our producers let us out of the studio to hang out on a cruise ship with an enthusiastic contingent of listeners…and some of the biggest brains in investing and economics.  And we always have a GREAT time!
Our tradition is to record a radio show in front of a live studio audience and ask many of our faculty members to share their reflections on the week.
We're always humbled and honored that so many incredibly successful people donate over a week of their very busy lives to inspire and educate our fun-loving collection of investors from all over the globe.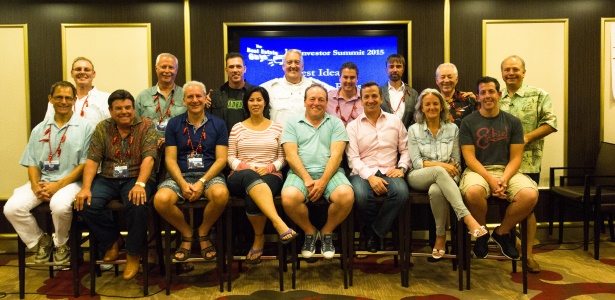 Behind the microphones from a luxurious cruise ship somewhere in the Caribbean Ocean:
Your captain of conversation, host Robert Helms
His first mate, co-host Russell Gray
The founders of Rich Dad, best-selling authors and avid investors, Robert & Kim Kiyosaki
The inspirational and legendary master of salesmanship, Tom Hopkins
World class real estate investor and best-selling author, Ken McElroy
Financial pundit, best-selling author and multi-million dollar fund manager, Peter Schiff
International real estate developer, Beth Clifford
Social entrepreneurs and Rich Dad Advisors, Josh and Lisa Lannon
International entrepreneur, David Sewell
Asset protection and estate planning attorney, Jeffrey Verdon
Financial strategist Patrick Donohoe
Oil and gas investing expert, Paul Mauceli
Private placement attorney and asset protection strategist, Mauricio Rauld
Strategic metal investing expert, Knut Andersen
The Godfather of Real Estate, Bob Helms
Whenever we have a chance to to get around uber successful investors and entrepreneurs, we notice an interesting and encouraging paradox…
First, they're not really bigger than life.
Even though they are doing amazing things…that many of us only dream about…they're just people…like everyone else.
In fact, if you didn't know they were so accomplished in their respective fields, you probably wouldn't even realize they're special.
So it isn't something inherently superior about these people that makes them successful.  In other words, if THEY can do it…you can too!
THAT'S encouraging.
Next, they tend to be curious, respectful and genuine.  They aren't at all the greedy, egotistical, deceptive manipulators TV and movies portray as the stereo-typical ruthless rich person.
That's inspiring.  You can be rich… and still be a decent human being.
So once you're no longer afraid of becoming rich…and yes, MANY people are subconsciously afraid of success…perhaps because of the negative brainwashing about what successful people are and aren't…
The next thing to do is learn and adopt the attitudes and activities which successful use to achieve above and beyond the average person.
So how do you learn to think like a multi-millionaire?
We think one of the best ways is to invest as much time as you can in listening to, talking with, watching and working with as many high achievers as you possibly can.
Everything The Real Estate Guys do is about creating those opportunities for our listeners…whether it's the broadcasts,  our recommended reading or any of the many live events we wither produce or promote.
In this episode, you get to hear how these high achieving faculty members process the Summit at Sea experience.
But listen carefully…because often the best lessons are subtly woven in to what often sound like casual off-hand comments.
Remember, the difference between where you are today and where you want to be in 10 years are the thoughts you think, people you meet and the actions you take.
But it all starts with your thoughts.  So be sure you invest some time every day putting good ideas into your mind.
To secure YOUR place on the next amazing Summit at Sea…click here now.
Listen Now: 
The Real Estate Guys™ radio show and podcast provides real estate investing news, education, training and resources that help real estate investors succeed.
Being a real estate investor means handling a lot of cash. It may not seem that way, especially at first, but think about it.  There's the float on the cash flowing through your bank account.  Then there's the cash you maintain and build up to handle contingencies and long term maintenance.  You have deposits you collect and hold for tenants.  Let's not forget about the growing "Opportunity Fund" you're stockpiling until the next great deal comes long.  And when you sell or refinance, there may be a BIG pile of cash flowing through your account on it's way to its next mission.
Oh yeah.  You're rolling in the dough.
"But," you say, "all that money's spoken for.  I just have to sit on it until I'm ready to use it – even though it isn't earning squat.  I can't afford to do anything risky with it!"
We feel your frustration.  But what if we told you there's a way to have your cake and eat it too?  Would you be interested?  We thought so.
In the studio to cook up some new cash management recipes to tantalize your taste buds:
Host and Chief Taste Tester, Robert Helms
Co-host and Spoon Licking Specialist, Russell Gray
Special Guest, Master Financial Chef, Patrick Donohoe
Okay, after a tease like that, you might be worried this episode is all cake and no ice cream, but you'd be wrong.  We have cake, icing, ice cream and sprinkles.  You get it all.  Maybe even a candle or two to light a fire under you.
So what's the deal?
Simply put, our guest Patrick Donohoe has opened up our eyes and minds to a completely unorthodox way to manage cash.  Only it isn't some wacko unproven idea.  It's something that the biggest cash managers on the planet, like Bank of America, Wells Fargo and J.P. Morgan Chase have been doing for years.  And it's something we would have never thought of without Patrick's help.
Without giving away the story, here's the idea:  There's a financial vehicle out there that enjoys very favorable tax treatment by virtue of being attached to another very old and time tested financial vehicle (hint: it's not a bank account).
It works kind of like a line of credit secured by a property.  Remember those?  You could borrow against your equity at a low rate, use the money for whatever you wanted, then put it back whenever you wanted.  And then you could take it back out again, anytime you wanted, without prior approval.  Ahhh, those were the good old days!  (hint: it's not a mortgage).
But as much as we liked those old HELOC (Home Equity Lines of Credit), they had some pesky side effects we just thought we had to live with:
You had to qualify to get them set up.  If you had bad credit and no income, you couldn't get one.  How unfair.
The credit line could be shut off at any time for any reason.  Even if something minor happened, (you know, like the market crashing and all the equity disappearing), the bank would simply reduce or completely cancel the line of credit.  How rude!
You had to make payments.  What?!  That's so inconvenient.
If you didn't make the payments, the lender might actually foreclose on your property – even if you were still living in it.  Now that's REALLY inconvenient. And rude.
Enough about those old crappy HELOCS.  Who needs them anyway?
What if you could have a system, where you took all the cash you're sitting on for various purposes, and you dumped it (neatly) into an "account" where you could earn a much better return than at the local bank (like 3 or 4 times more); AND you could immediately borrow it back out and pay LESS than what it's earning.
Yes, you heard right (if you verbalize words when you read).  You can get POSITIVE arbitrage when getting a secured loan.  Then you could take the loan proceeds and use the funds for their intended purpose, leaving the positive arbitrage working for you.  That's like having your cake and eating it too.
Suffering from a little brain freeze?  That's what happens when you try to gulp the ice cream.  You need to take it slowly.
Here's a suggestion:  Listen to this episode, maybe 3 or 4 times.  With a notebook.  Make a list of questions.  Think of all the really cool things you could do with an account like this.  Then, if (when) you still have questions, contract Patrick.  He has additional educational resources to help you loosen your brain belt.  That's what you need to do when you eat a lot of cake.
Listen Now!

The Real Estate Guys™ Radio Show provides real estate investing news, education, training and resources to helps real estate investors succeed.
For the ninth straight year, The Real Estate Guys™ and an energized group of committed real estate investors boarded a cruise ship for a week of powerful education, networking and fun. And as is our tradition, while on board we recorded a radio show with a live studio audience.
We call this annual event our Investor Summit at Sea™ because Summit means "the highest point of attainment or aspiration: the summit of one's ambition; the highest state or degree". 
More than education, the Summit is about relationships, enthusiasm, focus and family. Because of the unique environment created on a cruise ship, faculty and students often bring their families.  It's proven to be a great opportunity to unite families around their pursuit of financial independence and prosperity.

Reflecting on their Summit experience from the Mad Hatter's Lounge on the Carnival Miracle:
Your host, Robert Helms
Co-host, Russell Gray
The Godfather of Real Estate, Bob Helms
Robert Kiyosaki's Rich Dad Real Estate Advisor, Ken McElroy

International Real Estate Developer, Beth Clifford
Attorney, Mauricio Rauld
Financial strategist, Patrick Donohoe
After one week of focused education, networking and outrageous fun, each faculty member share their most important takeaways. Over two-thirds of the 2011 attendees, including the complete faculty and their families immediately signed up to come back in 2012 to celebrate our 10th annual Investor Summit at Sea™.  It's hard to describe the Summit experience, as several surveys described the event as "life changing", "incredible", "awesome" and "over the top".
How can a simple real estate investment conference have such a powerful impact? Tune in as our prestigious faculty tries to distrill their experience into a one hour radio show – and consider the power of just one great idea, relationship or commitment.
Listen now!
Don't miss a show – subscribe to the free podcast!
Want More?  Sign up for The Real Estate Guys™ free newsletter!
The Real Estate Guys™ Radio Show podcast provides education, information, training and resources to help investors make money with their real estate investing.  Learn more and subscribe to the free newsletter at www.realestateguysradio.com
Protecting your money in today's highly uncertain economy is surely very challenging. Remember when real estate equity and bank accounts were considered among the SAFEST places to keep your savings?  Today, real estate equity has disappeared – and for many people even getting access to whatever equity they still have is next to impossible.  Boy, do we miss those equity lines of credit with their checkbooks and debit cards!
And even though you can still write checks on your cash deposits at a bank, with record bank failures even that old saying "sure as money in the bank" seems a little outdated.  Add horribly low interest rates and, to compound the injury, taxes on your meager interest earnings, it's enough to make you wonder what this financial world is coming to.
Well, we have good news. There's a new way to look at an old product – one that is time tested and has survived its fair share of economic turmoil.  And we got such a positive response to our first foray into this topic, we decided to re-visit it with a new guest.
In the radio lifeboat for another voyage into broadcasting brilliance:
Host and head lifeguard, Robert Helms
Co-host and lifeboat inflater, Russell Gray
Seasoned sailer of stormy economic seas, the Godfather of Real Estate, Bob Helms
Special guest, "infinite banking" expert, Patrick Donohoe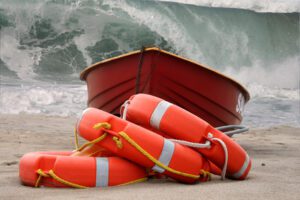 Right out of the gate we need to set the table, which is no small task with the lifeboat bobbing on the waves:  what does life insurance have to do with real estate investing?
Think about what a bank account has to do with real estate investing and you're on the right track.  But unlike a bank account, our guest explains that certain types of life insurance – thought greatly misunderstood – offer far greater flexibility than bank accounts.  And though they aren't FDIC insured, insurance companies are arguably more stable and conservatively run.  Unlike banks right now, you don't hear a lot about record number of life insurance companies failing.
We also address why so many CONSUMER financial gurus are down on cash value life insurance, yet corporations like Wells Fargo and Wal-Mart buy tons of it.  Could it be there are BUSINESS purposes that make it very useful for BUSINESS people?  We say all the time that real estate investing is a business, so it makes good sense to see how businesses are using this financial tool.
For example, how'd you like you to take a tax deduction for making a deposit in your bank account?  Hmmm….that's an interesting concept!  What about getting a loan against your equity without having to qualify?  Try doing that with a property!  And unlike property, the value isn't determined by market forces, so your equity doesn't disappear in a market downturn.
The point of this episode is that insurance can do a lot more than manage risk and pay a benefit. Our job is to expose you to some of the possibilities.  Your mission, should you choose to accept it, is to explore those possibilities, learn how to use this powerful tool, and decide when and where to use it to advance your real estate investing program.  It seems the economic storm isn't over yet, so it might be a good idea to know how to operate the lifeboat.  It's a matter of life and debt.
Listen Now: 
The Real Estate Guys™ radio show and podcast provides real estate investing news, education, training and resources that help real estate investors succeed.