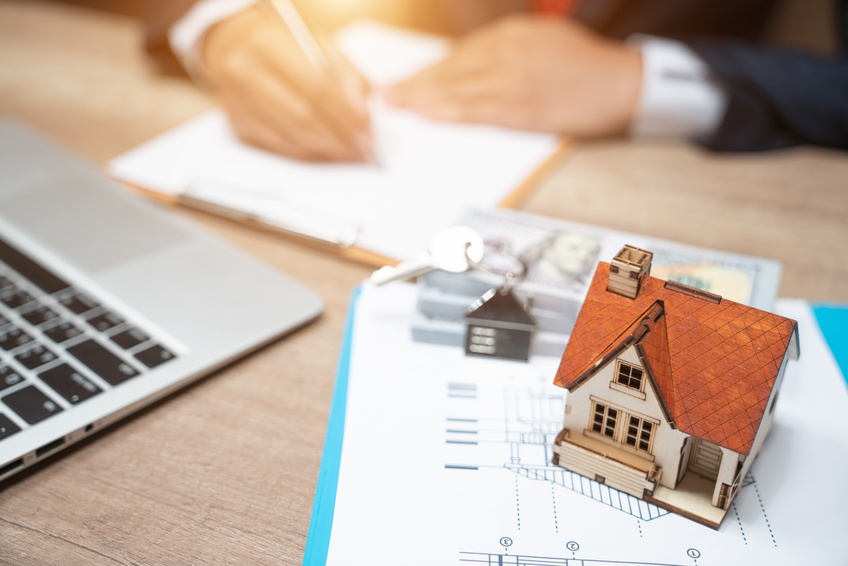 When it comes to positive cash-flow, there are two things more important than your investment property … your market and your team. 
Our good friend Terry Kerr at Mid South Home Buyers knows this better than anyone. 
Terry and his team have cracked the code for consistent cash-flow from rental homes in one market … and are expanding into another!
We sat down with this world-class investor to find out why, where, and how he is creating positive cash-flows with turnkey rentals. 
In this episode of The Real Estate Guys™ show, hear from:
Your cash-flow crazy host,

Robert Helms

His go-with-the-flow co-host,

Russell Gray 

Owner and founder of Mid South Home Buyers,

Terry Kerr

New investor contact at Mid South Home Buyers,

Liz Nowlin
---
Listen
---
Subscribe
Broadcasting since 1997 with over 300 episodes on iTunes!
---
Review
When you give us a positive review on iTunes you help us continue to bring you high caliber guests and attract new listeners. It's easy and takes just a minute! (Don't know how? Follow these instructions).
Thanks!
---
Market, team, and cash-flow
We're talking about a resilient market that has been a great cash-flow area for YEARS … Memphis, Tennessee. 
When we first looked into the Memphis market it was a little blue-collar town and the bankruptcy capital of the United States. 
Price points were low … and on paper it looked like cash-flow was solid. 
Many investors are suspicious of high cash-flow markets … they often mean high expenses, high turnover, tough demographics, and difficult management. 
But when markets get overheated and financing goes away, what really matters is cash-flow.
You can make money in these types of markets … you just need to have the right team. 
A team that has … for us … stood head and shoulders above the rest has been Terry Kerr and the experts at Mid South Home Buyers. 
Terry and his associate Liz Nowlin run the gold standard investment operation in the Memphis area. They have over 2,500 homes … and a waitlist of eager investors hoping to partner with them. 
So, Mid South Home Buyers is expanding into a new market … and they're here to share what they've learned in Memphis … and their predictions for future opportunities. 
Creating turnkey investments
Terry is Memphis born and Memphis raised. He started buying and flipping properties … and ended up forming a property management business. 
Now, his team at Mid South Home Buyers purchases homes, renovates them, leases them to residents, and sells them to investors. 
Terry and his team have some creative approaches to the process. 
Homes are outfitted with the same fixtures … saving time and purchasing power. 
And they now purchase materials directly from suppliers … basically building their own personal hardware store … opening budgets to more rehab for each property. 
Essentially, they're creating turnkey investments. They find the property, figure out what needs to be done, do it, and find a tenant. 
Not to mention that they manage about 2,700 houses in Memphis, too!
It's all about becoming more efficient … and efficiency leads to cash-flow. 
The biggest … and really only … complaint we hear from investors is that Terry and his team only operate in Memphis … but now they're delving into another market. 
They're moving to … Little Rock!
Making the move to Little Rock
We've had our eyes on Little Rock for a while now. It's definitely a market on the move. 
Little Rock is about two hours away from Memphis … and it's a greater population that covers a greater area. 
The Little Rock properties will look just like those in Memphis … the same renovation materials, same fantastic price-to-rent ratios, and the same long warranties and occupancy guarantees. 
"We're going to be doing the same top of the line rehab with slightly under market rents to give us the best occupancy rate. Right now in Memphis, we're at 99.4 percent occupancy," Terry says. 
But in any venture … it's important to expand to meet investor demand without compromising quality. 
"It took us several years to make the jump to Little Rock, because we wanted to make sure that our systems and foundations were built correctly," Terry says. 
If the rehab is high quality … then the resident is happy. When the property doesn't break down for the owner … then the owner's happy … and they buy more properties!
Since Little Rock is so close to Memphis … Mid South Home Buyers can keep central command in the same location.
Arkansas has excellent tenant-landlord law and tons of houses in the "goldilocks construction style" … not too big, not too small. 
"We've got a lot of beautiful brick houses between 1,000 and 1,500 square feet, three bedroom, two bath, ranch-style homes built on a slab. It's a good, low-maintenance construction style," Liz says. 
And the really great thing? All of these Little Rock properties will be offered straight down the waitlist … music to investors' ears!
Advantages of a turnkey operation
There are several advantages to considering a turnkey operation … one where everything is done for you. 
First, you have a quality renovation every time. 
When you work with a company like Mid South, which holds every renovation to an identical standard, you know what you're getting. 
Mid South homes have a brand new 30-year roof, new water heater, new furnace, new air condenser, and everything from door knob handles to ceiling fans with bumper to bumper one-year warranties. 
Second, it's easier to keep accountability in one place. 
Since Mid South is there from start to finish, they can offer you a lifetime occupancy guarantee … if your property is vacant for more than 90 days, they start paying you rent on day 91. 
"And we're proud to say we've never spent a penny on that. because our properties don't stay vacant that long," Liz says. 
Third, you can see what you're getting … in every phase of the process … before you invest. 
When Mid South clients take advantage of viewing the inventory in person before buying … it pushes their confidence through the roof. 
"I give potential investors a tour of our offices and show them houses in four stages of renovation, so they walk away with a great understanding of our business model," Liz says. 
And, they get a taste of some world class barbecue … it is Memphis after all. 
Whether it's your first investment or your 400th … turnkey rentals could be the positive cash-flow solution you're looking for. 
Listen in to the full episode to learn more!
---
More From The Real Estate Guys™…
The Real Estate Guys™ radio show and podcast provides real estate investing news, education, training, and resources to help real estate investors succeed.
---
Love the show?  Tell the world!  When you promote the show, you help us attract more great guests for 

your

 listening pleasure!
---
More From The Real Estate Guys™…
The Real Estate Guys™ radio show and podcast provides real estate investing news, education, training, and resources to help real estate investors succeed.
---
More From The Real Estate Guys™…
The Real Estate Guys™ radio show and podcast provides real estate investing news, education, training, and resources to help real estate investors succeed.
---
More From The Real Estate Guys™…
The Real Estate Guys™ radio show and podcast provides real estate investing news, education, training, and resources to help real estate investors succeed.
---
More From The Real Estate Guys™…
The Real Estate Guys™ radio show and podcast provides real estate investing news, education, training, and resources to help real estate investors succeed.
---
More From The Real Estate Guys™…
The Real Estate Guys™ radio show and podcast provides real estate investing news, education, training, and resources to help real estate investors succeed.
An essential part of being a real estate investor is finding the perfect combination of market and product type. But markets, product types, and even financing are CONSTANTLY shifting.
How can you read the tea leaves and see what's in store?
Today, we offer some help in the form of Brad Sumrok. Brad has been investing for 16 years. These days, he also spends a significant amount of time teaching investors how to get into the multi-family space.
In this episode, we discuss choice gems from Brad's annual Apartment Market Forecast. We'll also look at what makes a good market and how YOU can get started … or move upwards … in multi-family investing.
In this episode of The Real Estate Guys™ show you'll hear from:
Your princely host, 

Robert Helms

His jester of a co-host, 

Russell Gray

The apartment king,

Brad Sumrok
---
Listen
---
Subscribe
Broadcasting since 1997 with over 300 episodes on iTunes!
---
Review
When you give us a positive review on iTunes you help us continue to bring you high caliber guests and attract new listeners. It's easy and takes just a minute! (Don't know how? Follow these instructions).
Thanks!
---
Three factors of the perfect market
Let's begin with some background.
Sixteen years ago, Brad made his first real estate investment. He didn't start out with single-family homes … No, Brad's first investment was a 32-unit apartment building.
Today, Brad teaches beginning and potential investors how they too can make a mark in the multi-family space with his popular Rat Race 2 Retirement courses.
Last year, his students purchased 37 apartment buildings in 14 different markets!
Along with his results-producing educational program, Brad produces a yearly Apartment Market Forecast … a data-driven report that looks at which markets in the U.S. are hot for apartment investors … and which are not.
The forecast can be divided into two main parts … old markets that still hold water, and new markets that hold opportunity for multi-family investors.
Brad gave us the run-down of his most important factors for investors.
"When I look at investing, I look at three things," he says. "The deal, the market, and the management team."
We asked him to dive into what makes a good market … and why.
Brad said he does tend to like big primary markets in general because of their diverse economies. But he avoids some large markets like Los Angeles, San Francisco, Seattle, and Boston because of laws that are unfavorable to landlords.
For Brad, landlord-friendly laws and strong economies are two major keys to an ideal market.
Brad says investors can find good deals in the suburbs within an hour of many major markets. While city centers may be too hot right now, surrounding areas have a bit less competition.
Besides landlord-friendly laws, Brad says there are two other major factors investors need to consider … asset appreciation and rent growth.
Together, these factors can help investors choose the perfect market.
Some markets, like Cleveland, Kansas City, and Detroit, have higher than average cap rates but negative population and job growth.
Investors want to look for a market that boasts positive scores in all three areas. Some of Brad's top picks for asset appreciation, rent growth, and landlord friendliness are Dallas, Tampa, Jacksonville, Orlando, and Phoenix.
Many investors worry that even in excellent markets, competition has heated up too much and they've missed the party.
To that, Brad says, "If you invest in your education and surround yourself with a good team, the odds are in your favor to make profitable investments."
Investors need to understand that all ships rise … and sink … with the tide.
In good times, rents and occupancy will be high. And in bad times, apartments are a safe haven because there is always a need for housing.
Choosing and financing properties
What kind of properties does Brad advise his students to invest in?
The answer is simple … B- and C-class assets.
The reason? In central urban cores, there is too much supply and not enough demand, resulting in high vacancies and low yields.
Outside the city core, investors can still buy for less than they can build. And if you choose your market smartly, job and population growth will guarantee a demand for affordable housing.
Brad says he generally advises investors to plan to hold on to a property for at least five years.
And in terms of loans, he notes it's essential to have predictability in financing. He works with students to help them obtain 10-12 year fixed-rate loans with an 80 percent loan to value.
It can be hard to find that type of financing in smaller markets and for smaller properties.
But it gets easier, says Brad, when investors realize they don't need to fork up all the money by themselves.
That's where syndication comes in.
To earn more and work less, turn to syndication
Without syndication, many investors run out of money.
Syndication not only allows investors to do bigger deals … it also offers economies of scale.
Larger properties with at least 60 units allow investors to hire a management company with the right level of cost to benefit.
At that size, management costs usually end up at about 5 percent of income, and possibly less if you have more units.
Plus, you get more data, more support, and more resources … for a smaller percentage of your revenue.
It's part of what Brad calls "the magic of apartments." Management costs for single-family homes, by comparison, usually run about 8-10 percent of your gross income.
Why not a 40-unit apartment? Forty units is enough to pay for a full-time person … without fully utilizing their time or efforts. But 60 is just about perfect.
Another benefit of buying big is that you DON'T have to do everything yourself. When you do a syndicated deal with other investors, your main responsibilities shift from the nitty-gritty details to regular communication with your management company about big-picture trends and issues.
The premise of multi-family investing is really the same as single-family … but financing, managing, tenant-landlord laws, inspections, and other factors are a bit different.
All that is learnable, however. To get educated, start by checking out Brad's webinar. He'll discuss why apartment investing is great for building passive streams of income, how YOU can get started, and what his top market picks are for 2018.
Investors evolve with education
In Brad's own words, "Anyone can do it." He told us there will always be competition, but even in today's economy, there are still so many markets that make sense.
"Investors just have to step up to the plate and take a swing," Brad says.
Just as you evolve as an investor, so do markets evolve … slowly, over time. Sometimes the shift happens so slowly … or so suddenly … that investors don't see it coming.
That's why folks like Brad are so important. He knows the apartment market space incredibly well, stays up to date … and is always willing to share his knowledge with other investors.
And although not every investor takes the same path to wealth that Brad did, there's something EVERY investor can learn from Brad's recommendations and suggestions for what makes a good market and a high-return investment.
As real estate investors, we have to take educating ourselves seriously. Whether that starts with a podcast, article, webinar, in-person event, or a training seminar like Brad's, education is the one thing that can help YOU become an effective, efficient investor.
---
More From The Real Estate Guys™…
The Real Estate Guys™ radio show and podcast provides real estate investing news, education, training and resources to help real estate investors succeed.
We got a fascinating boots-on-the-ground report from a friend of ours traipsing about Hong Kong … and no, this isn't about Hong Kong.
"My Big Short moment …" was the subject line.
"The Big Short" refers to Michael Lewis' book and the recent movie of the same name, which both tell the tale of events leading to the 2008 financial crisis.
Our friend went to an "open house" for a pre-development condo tower. Prices STARTED at $700,000 USD for a 216 square foot condo. Crazy.
Non-Hong Kong residents pay an ADDITIONAL thirty-percent "speculation" tax. Ouch.
We're guessing government is trying to discourage global hot money from bidding up properties and pricing out locals who need places to live.
Our friend reports these condos are only fetching $2,000 per month rent. Even with today's low interest rates, those numbers make NO sense.
Nonetheless, our friend says bank financing is available … with 40% down.
Apparently, the banks aren't completely insane.
However, he says the developer is offering much more attractive 30-year, 15% down, "teaser rate" financing. It starts at prime less 2% for years 1-3, then prime less 1% for years 4-5, and then prime plus 1% for years 6 forward.
Now, for those around pre-2008, these loans sound hauntingly like the infamous 2/28 loans which triggered the mortgage meltdown.
But it gets better.
Apparently, the demand for these tiny, grossly expensive condos is so high, the developer set up a lottery system for buyers.
A prospective buyer must pay $100,000 HKD to enter for the CHANCE to buy a unit. And there's nearly THIRTY wannabe buyers for each unit!
Does all that sound just a tad overheated?
Of course, Hong Kong's not the only place real estate values are out of control. Last week, we made mention of growing concerns about Canada's housing boom.
Does this mean real estate investors should hibernate until things calm down?
We don't think so. But we certainly aren't suggesting anyone buy into over-heated markets or product types.
So what's going on?
When an economy gets flooded with cheap money, prices get bid up because the ratio between money (technically currency) creation and product creation favors money.
More money chasing the same goods means prices rise.
But prices don't rise everywhere on every item across the board. It depends on who gets the cheap money and what they do with it.
There's a bazillion factors affecting how excess money gets into circulation. No one really knows for sure where it's going to pop-up.
We call this "the squish factor."
If you squeeze a water balloon that has enough elasticity, it will squish out between your fingers … somewhere. But you don't always know where.
And if you push it back in one place, it pops out another. Again, you don't always know where.
Speculators try to guess where it's headed, and front-run it. They're called the "hot money". Their goal is to get in and out early, and let the late-to-arrive and late-to-leave crowd take the lumps.
And you never know where the next bubble will pop-up … or recede.
The reason bubbles recede is because there's nothing REAL underneath them creating value.
So when the hot money leaves to front-run the next asset class, the air comes out of the current bubble … and it's pricing recedes to the true value based on income.
The big short of it (sorry, we couldn't help it) is … value is based on income.
Rents of only $2,000 per month can't possibly justify a $700,000 value. All the excess value is from hot-money "air" … and the only exit is the greater fool or the poorhouse.
So what's an investor to do?
First, let's make a distinction between an "investor" and a "speculator". The former focuses on cash-flow, while the latter focuses on capital gains without adding value.
"Investors" use currency to acquire assets which produce cash flows. Acquiring assets is the objective.
Conversely, "speculators" trade assets to acquire currency. Acquiring currency is their goal. Buy low, sell high, collect currency. Repeat. The cash flow comes from the sale of assets, not the holding of assets.
By those definitions, an "investor" would NEVER buy one of those Hong Kong condos. The numbers preclude it. They just don't make sense.
But hot money speculators will … and apparently are. At the margin of the hot money is the dumb money. The dumb money gets in and out late … if they can get out at all.
We know. We've done it. It's VERY tempting because the profit can be BIG and FAST. And when you win, it feels GREAT. But …
So, YES … it is possible to make HUGE gains getting in and out of a bubble asset. Be it stocks, bonds, commodities, currency or real estate.
It's also possible to make a lot of money in a Ponzi scheme or at the craps table. But it's not investing.
We're NOT saying capital gains are bad. Far from it! We LOVE equity. But REAL equity comes from CASH FLOW and holds up MUCH stronger when the tide of hot money recedes.
So while speculators are drunk with cheap money in the bubble casinos … sober investors are poking around boring markets looking for cash-flows and value-add opportunities with multiple exit strategies.
The great news is cheap money spends just as well in the boring markets and product types, but there's no hangover after a binge. Values up. Values down. Cash flows fairly steadily.
With all the weird happenings in the global financial markets, it's more important than ever to stay sober and focused on finding real value … markets with sustainable drivers and nice boring cash flows.
The irony is that when the air comes out of the over-heated markets, some of the hot money will flow into those boring markets. Which is a fun ride for those already there.
Meanwhile, many of those markets aren't over-crowded … yet.
Until next time … good investing!
---
More From The Real Estate Guys™…
The Real Estate Guys™ radio show and podcast provides real estate investing news, education, training and resources to help real estate investors succeed.
Most people don't get into real estate investing because they like tenants, toilets and all the tribulations you go through. And most of the time, they don't get into properties they would like to live in or visit on vacation.  In fact, most investors would be happy if they never saw their properties.  That's probably why stock investing is so popular.  You just buy a line item on your brokerage statement.  You never visit the company or meet the management.  It's all very sterile and anesthetized.  Maybe that's why you almost can't feel it when the stock market gives you a networthectomy.  But we digress (how unusual).
Anyway, with summer time in full swing and people heading off for a well-deserved vacation, we thought it would be refreshing to talk about how to combine real estate business with vacationing pleasure.
In the radio mini-van, headed to the beach of broadcasting for fun in the sun and investing too:
Your host and mini-van driver, Robert Helms
Captain Speedo, Russell Gray
The Godfather of Real Estate, Bob "Board Shorts" Helms
Before we hit the road of conversation we do a quick check of the packing list.  Did we remember to pack our investor mindset?  What about our notebook to keep track of our ideas, conversations and those all important (potentially) tax-deductible expenses?
We're all good, so off we go!
Since most people don't vacation in C-class neighborhoods, we start our conversation on the idea of resort area investing.  But as soon as we jump out of the mini-van, we are faced with that ugly limiting belief, "I can't afford it".  It's easy to look at real estate in a beautiful area and disqualify yourself before you even get started.  So we talk about how to push through the traffic of doubt in one's mind by asking the question, "How can I afford it?"
We decide to ride this train of thought and talk about the importance of getting the right answers and advisors, by learning how to ask the right questions. Bad questions yield bad answers.  It's like, "Which Speedo looks best on Russ?"  That's a bad question (and worse visual) with no good answer.
Of course, we can't miss the opportunity for some shameless self-promotion, so we hang a u-turn on the notion of making one's vacation an opportunity to look for real estate.  What about the idea of using a real estate trip as a vacation? Many of our listeners have come with us on our Investor Summit at Sea™ or field trips to Belize, Cabo San Lucas or other fun places we've gone.  Even though the main purpose of the trip is to look at real estate, is it against the rules to have fun?  So, when time and budget is limited, it just makes good sense to leverage your vacation / real estate "research and development" budgets.

We have a fun time with this show.  We think you'll like it too!
Listen Now
Don't miss a show!  Subscribe to the Free Podcast
Want More?  Sign Up for The Real Estate Guys™ Free Newsletter!