It's the most wonderful time of the year… a time to be THANKFUL…
And something all real estate investors should be thankful for is private property rights.
That's because a foundational pillar of freedom is the unalienable right to own property.  It's what allows real estate investors to build personal wealth and financial independence.
Today, most people around the world take this right for granted.  But they shouldn't.
For most of human history, the right to own property … and all the power such ownership entailed… belonged only to an elite few … the royalty.
In fact the phrase "real estate" means "The King's property."  Maybe you knew that.  Maybe you didn't.  But we should NEVER forget it.
Imagine what happens to your hopes and dreams if the right to own the property you're betting your financial future on is taken away … or severely limited.
Of course, all that sounds like fantasy … not possible … won't ever happen.
After all, in the United States, the Fifth Amendment says in part,
"No person shall be … deprived of life, liberty, or property, without due process of law; nor shall private property be taken for public use, without just compensation."
But if you're paying attention, you can probably think of several instances where private property is being seized … arguably without due process.
"Yeah, but only to bad people … like people accused of drug dealing or terrorism."
Maybe.  But what's "terrorism"?  Posting fake news on Facebook?  Dissenting with whatever the politically correct position is on some controversial policy?
We're not here to debate public policy … even though we're HUGE fans of passionate, intellectual, civil debate.
We're just two guys with microphones and keyboards that love talking about real estate investing … and anything that might affect real estate investors.
And in case you haven't noticed, the world is changing …FAST.
One thing we started paying attention to years ago is globalism … both for its opportunities and for its risks.
Globalism affects labor markets … which directly impact jobs and wages.  These are things real estate investors care about.
Globalism affects capital markets … which directly impact credit markets and interest rates … and mortgages.  Something else real estate investors care about.
Globalism affects banking and financial privacy … which directly affects asset protection and tax mitigation (NOT evasion) strategies.  These are things big time real estate investors care about.
Globalism affects property rights … which directly impact what property owners can and can't do with their private property … including development opportunities, mineral and water rights, and more.
Globalism often asks individuals and countries to subordinate their rights for the "good" of the world.
So if you're a real estate investor … globalism affects YOU.
Does that mean globalism is all bad?  Probably not.  Just like subordinating certain individual freedoms for the good of the community is part of being a good citizen.
It's a matter of degrees and motives.

But when you're not paying attention, it's easy to lose valuable rights before you even know what's at stake.
And that's the point of this message.  Pay attention.  Look below the surface.  Consider the sources and their motives.
Most importantly, as our friend Robert Kiyosaki taught us … stand on the edge so you can see BOTH sides of the debate coin.
We're about to shut the book on 2016 to enter a brand new year full of hope, danger, opportunity and challenges.
In 2009, the U.S. entered the Obama years … lots of blue with an aggressive agenda and the power to pass it.
As a result, Americans lost some freedom in terms of health care choice.  The idea was for individuals to subordinate their right to choose for the "good" of the many.
Was Obamacare good or bad?  That's a personal preference.  The fact is it happened … whether you liked it or not.
It impacted the economy.  Some say for the better … some say for the worse.  It most certainly created challenges and opportunities … for both businesses and individuals.
To see both the opportunities and challenges, you have to pay attention … and isolate your personal preferences from what's actually happening.
In 2017, we begin the Trump era … amid the largest sea of red the U.S. has seen in decades.  That means there's a lot of power to change things quickly.
Will it be good or bad? 
Who knows?  Those are relative terms.  One person's "good" is another's "bad."
One area to watch is globalism.  After all, Trump was elected largely from a groundswell of nationalistic populism.
Will Trump push back on global initiatives?  We wouldn't be surprised.
Domestically, will Trump use the power of the Federal government to dictate to private business and property owners what they can and can't do with their private businesses and property?
He might.  But maybe as a former real estate guy, he'll be sympathetic and supportive of real estate investors and developers.  We'll see.
Maybe he'll back the U.S. up from certain global initiatives which are already moving forward … and likely to have adverse impacts on individual property rights.
Or maybe, Trump will make a deal … and in the interest of jobs, fiscal stimulus, austerity, the environment, or international diplomacy … he'll support something with negative consequences for individual property rights.
We have NO idea.
So we're not going to figure this out in a newsletter.  We probably couldn't get it done in a few hours over a couple of frosty brews … though we'd sure be willing to give that a try!
We're just here to stimulate your thinking about things which could directly affect your investments … things you may not have been already paying attention to.
Globalism may well be one of our topics of discussion on our 2017 Investor Summit at Sea™.
We'll be almost exactly 100 days into the new Trump administration, so we'll have an inkling of the direction he's headed.
And we'll have nearly 200 investors from around the world… all with their own unique perspectives.  Not to mention our amazing faculty.
You can bet we'll be talking all about what's happening now, what's coming on the horizon, and what moves can be made to capitalize on the ever-changing times.
But whether or not you join us on the Summit, we encourage you to get away from the daily grind from time to time.
Get together with smart people from diverse backgrounds to share ideas, discover new information, and build strategic relationships.
Because one thing's for sure … the world is changing quickly … and some of it has a direct impact on you and your investments … even if you're unaware of it at the moment.
More From The Real Estate Guys™…
The Real Estate Guys™ radio show and podcast provides real estate investing news, education, training and resources to help real estate investors succeed.
The ability to own private property is the foundation for building wealth with real estate…or anything else for that matter.
But what is "ownership" without control?  And what happens when society's needs and desires slam up against individual rights?
Conflict.
Sometimes it's just heated debate and angry rhetoric.  Often, it ends up in litigation with issues being decided in the courts.
In this episode, we visit with two lawyers…each of whom are involved in defending individual property owners' rights against incursions by governmental agencies.
In the studio courtroom and on location exercising our first amendment rights:
Your prosperous host and landlord of the microphone, Robert Helms
Tenant of the co-host seat, Russell Gray
Attorney, filmmaker, activist and farmer, Karen Bulich Moreau
Attorney with Pacific Legal Foundation, Anastasia Boden
When rank and file real estate investors think about property rights, it's usually in terms of zoning, building codes and rent control.
But there are a whole host of other rights that are often part of property ownership including air, water and mineral rights…and more besides!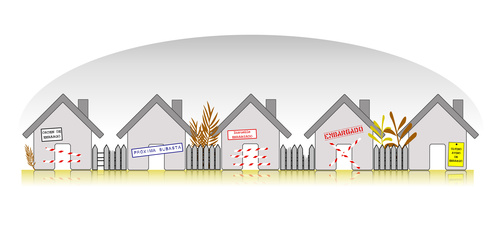 During the mortgage crisis and even today, we hear stories about the government essentially forcing a property owner to turn over their private property to the government for "fair compensation"…even if the property owner doesn't want to sell.  And who decides what's "fair"?
More importantly, how the government just step in and force a private citizen to sell (or buy…but that's a different debate) something against their will?
The government invokes a power called eminent domain.  The premise is that the private property owner's rights subordinate to the "greater good" in the sole judgment of the government.  That may not be the technical legal definition, but for all practical purposes, that's the way it works.
The potential for abuse is obvious and to no great surprise uncomfortably common.
Similarly, government agencies from city to federal, can (and do) restrict the ability of property owners to use, develop or harvest resources from their own private property.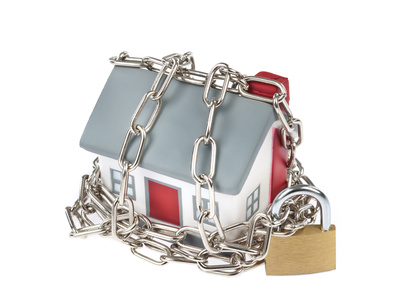 So while the government doesn't necessarily take title to the property, the restrictions imposed can dramatically affect the value of the property or the economic benefit derived therefrom.
In this episode we visit with two attorneys.  Each is actively involved in litigation defending individual owners from value eroding restrictions on the use of their privately owned property.
Karen Moreau is at the heart of an energetic debate surrounding the rights of private property owners in New York state from harvesting rich natural gas deposits located under their property.
The state says the property owners can't lease the mining rights to energy companies because of environmental concerns.  Some say it's more about nearby property owners simply wanting to preserve the serenity of their vacation homes.
It's a controversial topic.
It seems logical in a civilized society that an individual property owner should have some degree of responsibility and accountability to fellow citizens.
After all, should a property owner really have the unfettered right to set up a nuclear waste dump or run a skunk farm in the middle of a suburb?
On the other hand, it's easy for non-owners who are insulated from the financial consequences to impose their will on a property owner simply through majority vote.
For example, what if the residents of a tract of homes adjacent to your undeveloped acreage decide they like to look at the open space your property provides?  They each have one vote and so do you.
Can they decide you don't have the right to enrich yourself by building more houses on your land?  Or should you have an inalienable right to do with your own property what you wish?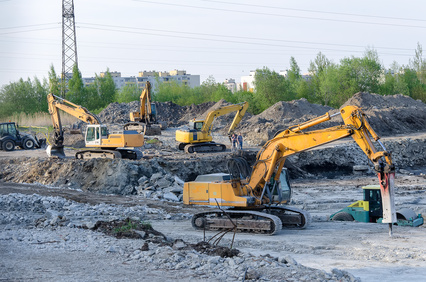 As you can see, it's not cut and dried.  And because of that, it's a hot topic of debate from local planning commission meetings to the halls of Congress in Washington DC.
We're not here to venture an opinion about the way it should be.
Instead, we want to raise awareness among real estate investors that the politics of property rights can affect your economic benefit of ownership.
And the problems caused by these conflicts can also create some very interesting investment opportunities.
So listen in to the insights of these lawyers and expand your ability to recognize the risks and opportunities hidden in the property rights debate.
Listen Now:
Want more? Sign up for The Real Estate Guys™ free newsletter!
Don't miss an episode of The Real Estate Guys™ radio show!  Subscribe to the free podcast!
Stay connected with The Real Estate Guys™ on Facebook!
The Real Estate Guys™ radio show and podcast provides real estate investing news, education, training and resources that help real estate investors succeed.