The ghosts of the Great Financial Crisis of 2008 still linger (as they should) in the minds and hearts of seasoned real estate investors …
… even though it's been a an equity party for the last 10 years.
Of course, no one wants to hear it might be ending. Then again, every new beginning comes from another beginning's end.
And as we recently noted, a bend in the road isn't the end of the road … unless you fail to make the turn.
Right now, it seems like the global financial system is flashing caution lights all over the place.
Consider these recent headlines …
U.S. Treasury bond curve inverts for first time since 2007 in recession warning – Reuters, 8/14/19
Ex-Fed boss Greenspan says 'there is no barrier' to Treasury yields falling below zero – MarketWatch, 8/14/19
China Prepares Its "Nuclear Option" In Trade War – OilPrice.com, 8/13/19
Some real estate investors see these headlines … and yawn. Probably a mistake.
Experienced real estate investors and their mortgage professionals know mortgage rates pivot off the 10-year Treasury yield.
And because mortgages are the most powerful tool in a real estate investor's toolbox and interest one of the biggest expenses, interest rates matter.
Regular listeners know we like fixed rates now because the risk of rates rising is greater than the benefit of them falling further.
It doesn't mean they will. There's a LOT of effort to keep them down.
In fact, just a year ago, 10-year Treasury yields were nearly 3.5 percent and today it's half that. But at just over 1.5 percent, how much lower can they go?
You'd be surprised.
After all, the venerable Alan Greenspan himself is publicly raising the possibility Treasury yields could fall below zero.
How is that even possible?
Who makes a loan (buy a bond) not just for free (no interest income), but knowing they'll get paid back LESS than the principal amount?
You might think no one in their right mind would do that, yet …
Negative-Yielding Debt Hits Record $14 Trillion as Fed Cuts
Bloomberg, August 1, 2019
And in Denmark, home-buyers can get a 10-year mortgages at NEGATIVE .5 percent interest …
More good news for homeowners: Mortgages below 0% at fixed interest rates
(Unless you're fluent in Danish, you'll need to run this one through Google translate)
Home-buyers are being PAID to borrow.
So you can add negative interest rates to the list of items under "this time it's different" … because this has never happened before.
What does it mean?
We're still working on figuring that out. but we think it's a clear sign something is broken … or least seriously different.
One of our favorite Brainiac economic commentators and an unconventional thinker is Keith Weiner at Monetary-Metals.
In a recent essay, Keith argues that based on the Net-Present-Value calculation, when interest rates hit zero, the value of assets become infinite.
We're not sure we agree, because the limiting factor is the ability to debt service … even if all you're doing is repaying principal.
But we do agree the result of cheap money is equity growth.
And this creates a HUGE and unique opportunity for income property investors.
That's because when you get a mortgage to buy an income property, you're also purchasing the income to pay down the loan.
Of course, this doesn't mean it's a risk-free ride.
If you lose your self-control and pay more for the property than the property's income can service, you've transitioned from investor to speculator.
Now you're banking on the equity growth in the property to compensate you for the negative cash flow … a subsidy that must come from someplace else.
This structure is most likely to occur with 1-4 unit residential properties because those lenders will let you supplement the property's income with your own.
A word to the wise …
Unless you have a very specific, high probability plan to raise rents post-purchase …
… be VERY careful about buying a negative cash-flow property in an uber-low interest rate environment.
It's doubtful lower rates will come along to reduce your interest expense and boost cash flow.
Of course, most commercial lenders won't make a negative cash-flow loan, so if you're playing at the pro level, you're less likely to step on that landmine.
But the aforementioned headlines have some even MORE CONCERNING things to consider …
First, yield-curve inversion has preceded the last five recessions.
Fortunately, those recessions don't usually show up for about year and a half.
So if you pay attention today, there's no reason to be blind-sided in two years. Hopefully, you've got time to prepare. But the clock is ticking.
Recessions mean softer employment and less Main Street prosperity.
Remember, when things are tight, people and businesses tend to move where the cost of living and tax burdens are lower.
Keep this in mind when picking markets, property types, and price points.
It's always good to have some people above you on the food chain, who will move down and bolster demand in your niche during tough times.
Of course, that's just your run-of-the-mill market-cycle awareness. Nonetheless, it's always good to remember the basics.
But what if the system breaks down? What if the "this time it's different" items tell a different story?
We've been watching this for quite a while.
We first spoke about it at the New Orleans Investment Conference six years ago.
We got into more detail on it at our Future of Money and Wealth conference. Of course, we've been writing about it regularly.
Now we're talking about it even more because mainstream financial media is finally taking notice. Maybe we're not crazy.
So even though we just wrote about it last week, when you hear about "nuclear options" in a trade war between the two biggest economies, would you rather hear the warnings multiple times … or risk missing it altogether?
And what if the Fed is really lowering interest rates to preemptively buffer the impact of China pushing the nuclear button? Will it be enough?
There's a lot of hype about "the best economy ever" … and perhaps statistically it's true.
But if interest rates spike suddenly, all that "best ever" talk goes away, along with trillions in equity … and it's a whole new ball game.
Our pal Peter Schiff thinks the Fed will create trillions of dollars in a desperate attempt to reflate asset prices and keep rates down.
Gold is suggesting foreign central banks are preparing for trouble.
Those aware and prepared will make fortunes. Those unaware and unprepared will likely take a hit … or worse.
It's not the circumstances that are good or bad. It's how well you're prepared and how quickly you respond when things start moving quickly.
The warning lights are flashing. Better to be prepared and not have a problem, than to have a problem and not be prepared.
Now is the time to expand your education, understanding, and network … and fortify your portfolio, just in case.
Until next time … good investing!
More From The Real Estate Guys™…
The Real Estate Guys™ radio show and podcast provides real estate investing news, education, training, and resources to help real estate investors succeed.
---
Love the show?  Tell the world!  When you promote the show, you help us attract more great guests for 

your

 listening pleasure!
If you've been around awhile, you know there are optimists, pessimists, and realists.
Optimists see the upside and sunshine in everything.  They're chargers and they're not afraid to take bold … even impulsive action.
Of course, optimists sometimes run full-speed into a brick wall they COULD have seen, but chose not to … because it didn't fit their worldview.
Still, if you take enough shots on goal, you're bound to score eventually … so there's something to be said for unbridled optimism.
Then there are the pessimists …
Pessimists see the dark and down-side in everything.  There's no amount of upside that can outshine the enormous list of every possible thing that might go wrong.
Pessimists are pros at predicting problems … including many that never happen … and saying "I told you so" when things do go wrong … and worse, are often quite content to sit "safely" on the sidelines doing nothing.
Of course, you can't win if you don't play. 
But when your definition of winning is "not losing" … for those who see mistakes as devastating failure rather than valuable learning opportunities … that's okay.
But perhaps there's a productive middle-ground …
Multi-billionaire real estate investor Sam Zell says his strength is his ability to see the downside in a deal … and move forward anyway.
Zell says everyone can see the upside.  This doesn't take any special skill or fortitude … except perhaps to keep believing after losing repeatedly.
But to soberly acknowledge the risks … and then find a path to proceed based on probabilities and a reasonable risk-adjusted return … THAT's Sam Zell's billionaire super-power.
Sam Zell is a realist.
We like listening to billionaires.  And we're careful to listen to people both inside and outside of real estate … especially those who manage mega-amounts of money.
These big-time money managers have the time, the smarts, the resources, and the responsibility to gather lots of data and opinions, think long and hard, and then make great decisions more often than not.
Billionaire Jeffrey Gundlach is founder and CEO of DoubleLine Capital, which is a huge investment firm. 
Gundlach's a renowned expert in bonds and has been recognized as one of the top 50 most influential people in the world by Bloomberg Markets.
Of course, real estate investors should always pay close attention to the bond markets.  The bond market is WAY bigger than the stock market … and directly impacts the cost and availability of money and mortgages.
More importantly, bond investors are arguably the most astute observers of the economy, the Fed, the dollar, and the politics affecting prosperity.
So when we saw a recent Reuters headline reporting on Jeff Gundlach's comments about the economy in a recent investor call … we thought it worth noting.
"'Nominal GDP growth over the past five years would have been negative if U.S. public debt had not increased,' said Gundlach."
" '… the GDP … is really based exclusively on debt – government debt, also corporate debt, and even now some growth in mortgage debt.' "
Wow.  We'd call that a reality check.
Think about that.  Five years of "growth" in a decade long "recovery" is really just a bunch of borrowed money fluffing things up.
That's like using your credit card to remodel your house, buy a new car, and take a fancy vacation.  Your friends and neighbors think you're prosperous.  But your income didn't really grow … just your spending.  
Of course, if you're using debt for productive investment … where investment returns exceed the cost of debt … then you could make the argument going into debt is smart.
That's like using your credit card to buy new tools, remodel a property, hire a lot of workers, and then rent the property out for a profit.
Time will tell if enough of the new debt generated will be productive enough to pay for itself and add to real GDP.  Right now, according to Gundlach, it's still net negative.
Meanwhile, we stay with our long-held belief that it's probably wise for real estate investors to focus on niches and areas which hold up well or are more attractive in weaker economies.
It doesn't take much smarts to do well in a booming economy.  A rising tide lifts all boats.  The biggest risk is getting sloppy and not being ready for a slow down.
But in any economy, even recessions, rich people tend to fare well. 
Of course, it's hard to collect residential rents from the affluent.  But resort and medical are two areas where affluent people will continue to spend … even in a stagnant economy.
For working class folks and their employers … low-tax, affordable markets with good infrastructure, nice quality of life, and a business-friendly environment will likely continue to grow at a disproportionate rate.
A realist sees both the opportunity and the risks … then finds a path forward.
And for all the pessimists, here's another reality check …
Check out this list of GDP growth indexed to notable events, including wars, depressions, recessions, and a variety of crises.
Take a look at it and ask yourself if there's any point in the history where you wouldn't wish you bought more real estate 20 years earlier.
Real estate is fundamental to human existence.  As long as there are people, there will be demand and opportunity in real estate.
So watch for clues in the news … to both find opportunity and to get reality checks from unbridled optimism … but don't let the fear-mongering put you on the sideline.
Sometimes the biggest risk is not taking one.  Be bold.  Be smart.  And stay connected to people and ideas that expand your thinking and possibilities. 
Until next time … good investing!
---
More From The Real Estate Guys™…
The Real Estate Guys™ radio show and podcast provides real estate investing news, education, training, and resources to help real estate investors succeed.
---
Love the show?  Tell the world!  When you promote the show, you help us attract more great guests for 

your

 listening pleasure!
Are you prepared for the future?
In our annual yearly forecast episode, we explore the future of real estate in 2019. We don't have a crystal ball … but we do have great resources and smart friends.
Hear from three real estate experts on the state of the housing market, the effect of changing interest rates, the outlook for commercial real estate, and MORE.
In this episode of The Real Estate Guys™ show you'll hear from:
Your forward-thinking host, 

Robert Helms

His fraidy-cat co-host, 

Russell Gray

Consultant and new home expert

John Burns

Podcaster and real-estate expert

Kathy Fettke

The Apartment King,

Brad Sumrok
---
Listen
---
Subscribe
Broadcasting since 1997 with over 300 episodes on iTunes!
---
Review
When you give us a positive review on iTunes you help us continue to bring you high caliber guests and attract new listeners. It's easy and takes just a minute! (Don't know how? Follow these instructions).
Thanks!
---
In the news …
We've scoured the news sources and industry journals to see what might be coming in 2019.
The National Association of Realtors predicts in their 2019 Forecast that home sales will flatten and home prices will continue to increase.
The report also says not to expect a buyers' market within the next five years except in the case of a significant economic shift.
On the other hand, the forecast cautions sellers to be mindful of increasing competition. It notes inventory growth, particularly in high-end housing, but reminds readers of the current housing shortage.
We've looked at predictions from various experts. Several of those experts predicted home prices will stabilize or rise at a much slower rate than in previous years.
One expert predicted listings in entry-level markets will remain tight. Yet another predicted industrial markets will continue to sizzle, interest rates will keep rising, and apartment rents will steadily moderate.
We've also read an article covering the State of the Market Panel hosted by Real Estate Journals.
The panelists agreed 2019 will be a big year for commercial real estate, including some new industrial and distribution/warehousing opportunities. They noted commercial rates will keep inching up.
Investors should consider opportunity zones and changes in the tax code in 2019. There are far different incentives for investors than for homeowners, and expensive housing means even more people will be pushed from buying to renting.
Predictions for the new home industry from John Burns
John Burns runs John Burns Real Estate Consulting, and he aims to help people in the new home industry understand trends.
In 2019, John says he is, "confident we won't see construction grow that much." He notes sales slowed dramatically in 2018, and he believes people will continue to be cautious.
What are builders paying attention to? They're trying to build smarter with strategies like offsite construction and materials efficiency. They're also building better by integrating smart-home technology and pivoting toward lower price points.
What about trends in home ownership? John says he thinks ownership is ticking back up. He says the millennial generation has some unique considerations … most want homes, but compared to previous generations, it may take them a bit longer to commit, especially because of increasing student loan debt.
And how do interest rates affect home builders? "It takes a big bite out the market," John says. If people can't get mortgages or can't afford a new mortgage, they're less likely to invest in a new home.
Take advantage of opportunity zones in 2019, says Kathy Fettke
Investors should look for jobs and opportunities in 2019. There will always be certain companies and cities that will thrive through a recession, says podcaster and Real Wealth Network founder Kathy Fettke.
These areas can provide investors with both equity and cashflow … and with new opportunity zones, there's also the potential for tax breaks.
Neighborhoods that are flooded with investors because they're opportunity zones WILL see equity growth, Kathy notes.
But just because an area is an opportunity zone doesn't mean it's a guaranteed good deal, and Kathy cautions investors to make sure deals make sense by investigating if they'll hold out in the long run. That means job sources, stable and growing infrastructure, and good prospects for revitalization.
"You need the city on your side," she says.
In 2019, Kathy is looking for stable employers that can thrive through a recession … she mentions Netflix. She warns investors not to get ahead of themselves by investing in areas that aren't likely to improve within 10 years.
Employment is low, and interest rates are rising. We asked Kathy what she thinks will happen in that arena.
She says that while it's hard to predict what will happen with the Trump administration, investors should keep their eye on corporate debt.
The '08 recession happened because of a big consumer debt problem … corporate debt might cause trouble in the future. So, take a close look at the businesses that employ renters when investigating a market.
"Our world is changing so quickly," Kathy notes. "Today is no longer a world where you can invest and forget about it for 30 years." So in the housing realm, make sure you're looking beyond the current tenant to say, who's next? And will they have a job? Look for stability.
Demand and supply in multi-family, with Brad Sumrok
Last, we talked to the Apartment King, Brad Sumrok, educator and investor in the multi-family housing realm.
"I'm still proceeding with caution," Brad says. But he notes there are many indicators that multi-family will continue to be a good asset.
We asked him whether some of the signs of doom from '07 and '08 are happening again in the multi-family space. The short answer? No.
Back then, there was a huge oversupply of housing. Now, there's a 2-million-unit shortage. Most building now is happening in the A-class luxury space … but that's not where the demand is. That means there's an oversupply of luxury housing … but still some great opportunities to provide housing for working-class tenants.
Most people in the B and C class aren't renters by choice … it costs, on average, $339 more per month to own a home than to rent. For blue-collar tenants, that's a huge difference. And strict financing is further reducing the number of buyers.
That means more renters, and more demand for housing.
An increasing number of investors are looking at multi-family, which does inevitably mean cap-rate compression. But tax laws are on the side of investors.
"As the market changes, you have to temper your expectations," Brad notes. Investors can't expect to triple their equity in three years, and returns are likely to align with historical models.
That means there's less of a cushion for making mistakes. It's a strong case for investors to educate themselves before getting into an asset class.
To get educated on the multi-family market, check out Brad Sumrok's 2019 Apartment Forecast! We wish you lots of equity in the new year.
---
More From The Real Estate Guys™…
The Real Estate Guys™ radio show and podcast provides real estate investing news, education, training, and resources to help real estate investors succeed.
---
Love the show?  Tell the world!  When you promote the show, you help us attract more great guests for 

your

 listening pleasure!
Like waves on the beach or the rising and setting of the sun … the ebb and flow of the infamous "business cycle" is something every entrepreneur and investor must navigate.
The marketplace is fluid and dynamic.  There are no lane lines or guard rails.
More importantly, there is no singular cycle because there is no singular market.  As Jim Rickards says … it's a complex system.
At our last Investor Summit at Sea™, Fannie Mae's chief economist Doug Duncan warned the current economic expansion is one of the longest on record.
The odds, Duncan says, are high another recession is around the corner.
And as we've noted before, 10 of the last 13 times the Fed embarked on a rate raising program … the result was recession.  So …
Should real estate investors wait for the next recession to add to their portfolio?
The answer is … it depends.
That's because it's probably not smart to apply a one-size-fits-all simple strategy to an investing question about a complex system.
And even trying to "narrow" the question down to "real estate" is still complex.
After all, "real estate" covers a lot of ground (sorry, couldn't help it) … in terms of geographic markets, property types, teams, available financing, and specific deal terms.
Common sense says if you look at enough deals, you'll probably find a good one … in any cycle … because every real estate deal is unique.
So macro conditions are interesting for deciding which markets to shop in, but less so for deciding whether or not you want to find a deal.
Because if you won't even look because you're waiting for a macro-sale, you might miss a micro-sale… and find yourself sitting out much longer than you planned.
Remember, you can't profit on property you don't own.
Markets get hot for a reason …
When a real estate market gets hot, it's because buyers are bullish about the future.  Sometimes they're wrong, but often they're right.
Local real estate markets are driven by local factors … the local economy, local tax and business policies; local infrastructure, weather, amenities and population trends.
When LOCAL factors are positive, LOCAL real estate prices and rents rise.  Sometimes in sync.
But sometimes, prices get ahead of rents.  Cap rates (rent ratios) fall.  Investors are willing to pay more for the same income in that market … for a reason.
And in a recession, the problem can actually get worse.  In other words, it's not unusual in hard times for quality markets to become even MORE expensive.
That's because when clouds form … or it starts raining … money seeks shelter in quality.
So strong markets and property types often attract MORE capital in uncertain times … thereby raising the price to acquire safe haven assets.
As we discussed last time, Americans and foreigners have already shown a strong preference for U.S. real estate … housing in particular … even as stock markets are raging to record highs.
Royal flushes are rare …
When a macro-event comes and slaps down the national or global economy, sometimes great markets get caught in the downdraft.
This happened in 2008 and it created some of the best buying opportunities since the real estate bust of 1989.  For those who were in position when it happened and acted, it was awesome.
But think about that.
If you missed buying the bargains coming out of 1989 and sat out waiting for the next real estate recession, you'd have been on the sidelines for nearly two decades.
Meanwhile, lots of people made lots of money in real estate … without getting the bargain of the century on every deal.
Pigs get fed.  Hogs get slaughtered … or starve.
This variation on an old investing adage still rings true in today's investing climate.
The idea is there's danger in getting greedy.  It's about being overexposed to a market top, and taking on a lot of downside risk trying to squeeze out a little more upside gain.
But it's also true about waiting … and waiting … and waiting … for the BIG correction, so you can swoop in and gobble up distressed assets for pennies on the dollar.
Remember … you can also strike out by standing at the plate waiting for the perfect pitch.  It's usually better to swing.
What are YOU waiting for?  
A PIG is a Passive Income Generator … like rental real estate.  It's the kind of asset which actually attracts capital in a recession.
That's because when asset prices are uncertain, income is reassuring.  And as prices of stocks, bonds, commodities, and currencies go up and down like a roller coaster …
… working-class people ride the merry-go-round of getting up and going to work every day to pay their rent.
And if they don't, you can replace them with someone who will … IF you're in a market and product type with solid supply and demand dynamics.
To be there, you may have to pay a premium for quality.  The deal still needs to make sense, but it doesn't have to be cheap to be a bargain.
"Bargain" is a relative term … and price is only ONE component.  There's more to value and desirability than just price.  Few people want the cheapest brain surgeon.
So long as the market, team, property, and deal make sense … meaning you've got staying power to ride out a recession if it comes …
… then you can sail through the business cycle riding a PIG.  It's not sexy.  But it's better than starving or getting slaughtered.  You can score a lot of points with base hits.
Until next time … good investing!
---
 More From The Real Estate Guys™…
The Real Estate Guys™ radio show and podcast provides real estate investing news, education, training and resources to help real estate investors succeed.
As of this writing, the Fed hasn't yet announced their economic forecasts or whether they'll raise interest rates.
The talk on the street says the Fed will raise by 25 basis points (.25%).
History says a recession is coming … because 10 of the last 13 times the Fed engaged in a rate hike campaign, that's what happened. They're not particularly skilled at "soft landings".
The Fed also has a dismal record for economic forecasts. They chronically see sunshine even when clouds are forming. But that's not why Wall Street pays attention to them.
Day traders, hedge fund managers, and other players in the Wall Street casinos fixate on the Fed … hoping to be on the right side of whatever flow of cash results from anything they do or say.
Their mantra is "buy low, sell high" to generate cash flow. It's a fast-paced, high stakes game perfect for adrenalin junkies.
It's also a game which generates brokerage fees, highly taxable capital gains, and big bonuses. So both Wall Street and Uncle Sam love it.
Meanwhile, real estate investors sit off to the side … casually interested in what the Fed does … but much more concerned with collecting rent, watching expenses, and managing cash flow.
Cash flowing real estate is pretty boring. And super sexy. Like a faithful wife or girlfriend.
But if the Fed's likely hike is signaling a higher probability of recession, what's a real estate investor to do?
Here are some thoughts gleaned from a Business Insider article quoting legendary real estate investor Sam Zell …
"Sure, I'm always looking for unlocked potential … but everybody wants to look at how good a deal can get. People love focusing on the upside. That's where the fun is. What amazes me is how superficially they consider the downside.
For me, the calculation in making a deal starts with the downside. If I can identify that, then I understand the risk I'm taking. What's the outcome if everything goes wrong? What actions would we take? Can I bear the cost? Can I survive it?"
Zell also says, "… taking risks is really the only way to consistently achieve above average returns … in life, as well as in investments."
In other words, success is not about avoiding risk, but rather in understanding, accepting and managing risk … and only taking it on when the upside is worth it and you can afford the downside.
Here are some things for real estate investors to think about in preparing for the possibility of recession …
Consider increasing liquidity
Right now, there's a lot of equity in both stocks and real estate. If you've got excess equity on your balance sheet, it could be an ideal time to convert some of it to cash.
Yes, it's tempting to be fully deployed in good times. But if things slow down, cash is king. And if asset values fall, the market's going to take the equity anyway. Better for you to grab it first.
Emphasize durability of cash flow
It's a lot more fun to push rents to increase net operating income, and you should always look to optimize income. But earn it by delivering better value and not just by riding a hot economy.
If times get tough for your tenants, they'll start looking for value. When they do, make sure they find YOU at the top of the list.
Look for ways to trim expenses, lock in solid tenants with competitive longer-term leases, and restructure debt with an emphasis on stability.
You may leave a little on the table, but consider it recession insurance.
Gravitate towards affordable markets
If recession comes, businesses and households will be much more aggressive in seeking value.
Once you know you're competitive in your current markets, consider expanding your portfolio into markets that are likely to be popular with people and businesses looking to save.
Over-priced markets and properties will probably recede. While affordable markets and properties will likely benefit from increased demand.
Watch for "Sea Change"
Sometimes recessions are just bumps on the road of business-as-usual.
Sometimes recessions are part of a much broader transformation.
There are MANY things going on in the world which are far from business-as-usual. Like recessions, they can be unnerving, but they also create opportunity.
The dollar's future as the world's reserve currency, technology's impact on labor, unprecedented global debt, the ascent (and now slowing) of China … are some of the many macro-factors we pay attention to.
Each of these has the potential to change the investing landscape in substantial ways.
Consider this CNBC headline …
'Made in China' could soon be 'Made in the US'
"Contrary to widespread belief, China isn't the cheap place to manufacture that it once was, and rising costs have been forcing manufacturers to explore new countries to make their goods."
The article quotes the president of a Chinese textile firm …
"Add in the possibility of a lower corporate tax to as little as 15 percent, as proposed by Trump, and the U.S. becomes a no-brainer for many manufacturers …"
Could hard times in China lead to a resurgence of the U.S. rust belt?
Here's the point …
Recession in and of itself isn't necessarily a "bad" thing. It's an event. In fact, it's a regularly recurring event.
Recession isn't necessarily universal or global. In other words, it doesn't affect all industries, people or locations the same way at the same time.
A recession in one place can lead to a boom in another and vice-versa as people, businesses and money flow to and from challenges and opportunities.
Like winter, a recession is a season. It may not be as fun as the sunshine, but for the prepared it's not a big deal.
Going back to the wisdom of Sam Zell … acknowledging the reality of the downside isn't a reason to hunker down and do nothing. Doing nothing has its own downside.
The world is full of very real threats … and that's GOOD. It creates movement from which pockets of opportunity emerge.
Because, as Sam Zell says "… taking risks is really the only way to consistently achieve above average returns …"
Your mission, should you choose to accept it, is to become a well-informed and diligent risk-taker.
Until next time … good investing!
---
 More From The Real Estate Guys™…
The Real Estate Guys™ radio show and podcast provides real estate investing news, education, training and resources to help real estate investors succeed.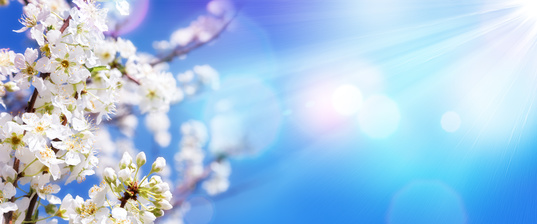 Just six weeks into 2017 and it seems there's sunshine everywhere.
In fact, according to a recent article, Fannie Mae's chief economist Doug Duncan told a group of financial professionals he sees no recession in sight.
The Naples Daily Times reports Duncan's team "forecasts economic activity in the U.S. will grow by a conservative 2 percent this year."
Duncan is quoted as saying, "From a housing perspective, I think there will be strong growth."
Nice.
We can't wait to chit chat about this with Doug during our upcoming Investor Summit at Sea™.
And we REALLY can't wait to hear the conversation between Doug Duncan, Peter Schiff and Robert Kiyosaki… since ALL THREE will be together with us on the Summit.
After all, both Peter Schiff and Robert Kiyosaki are notorious for their warnings about the 2008 financial crisis.  You can watch the skeptical reporters talking with Peter here and Robert here.
Of course, time proved Peter Schiff and Robert Kiyosaki to be right.
Today, both Schiff and Kiyosaki, along with new Summit faculty member Chris Martenson (The Crash Course and Peak Prosperity), think a BIGGER crash is coming soon to an economy near you.
We don't know who's right.  But by the end of the Summit, we'll have a MUCH better idea about what each believes and why.   So stand by… or join us and hear it first-hand.
Meanwhile, it seems the stock market sees lots of sunshine in the future … and maybe even a unicorn or two.
You may have seen these recent Reuters headlines:
World stocks head towards record high
So even if you're a die-hard real estate investor, it's tempting to peek over the fence and flirt with the idea of stashing some cash in stocks.
In fact, we received an email from a listener recently… which we'll probably take up on a future edition of Ask The Guys.
The listener is being pressured… er… encouraged by their stock broker to "rebalance" some real estate equity into stocks.
Good idea?
Maybe.  But we're guessing most individual investors are naïve to some of the smoke and mirrors surrounding stock prices.
That's risky.  Because when you're in a game with highly skilled players but have little understanding of the rules, the chances of you coming out on the losing end are higher.
So whether you're in stocks or thinking about it…. or are a committed real estate investor trying to help giddy stock investors move some of their paper profits into real estate…
We came across a useful piece that helps illustrates a hidden danger in stock investing.
As you read the below excerpt from this blog post by Dave Kranzler at Investment Research Dynamics, ask yourself if it's likely… or even possible… for a similar problem to exist in real estate…
"Panera Bread stock is a text-book example of the insanity in the stock market right now. PNRA announced earnings yesterday and 'beat' the Street.  But here's a synopsis of its numbers:
System-wide same store sales [SSS] increased just .7%
Franchise SSS dropped 1.4% (franchised stores are 55% of the store base)
Operating margin dropped 40 basis points
Net income in Q4 dropped $22.8 million from $24.7 million in 2015
Company bought back nearly $400 million in stock during 2016
It just issued another $200 million in debt
If it wasn't buying back shares, it would not have needed to issue that debt. 
The share buybacks make the EPS [earnings per share] look better but the net income of operations fell quarter over quarter and year over year.  
That's how PNRA 'beat':  financial engineering because its net income declined quarter over quarter (2016 vs. 2015) and year over year.
For that, PNRA stock is UP 8.4% today.  
A $4 million year over year drop in net income has generated a $400 million one-day jump in PNRA's market cap."
Did you follow all that?  If so, good job!
If not, then does it make you feel just the slightest bit out-gunned when stepping into the Wall Street casinos?
Take a breath…
Now what about real estate?
Is it possible for a property with declining income to go UP in price?
Yes.  Never underestimate the bubble forming power of dumb money.  But it's a LOT harder for self-serving actors to game real estate.
That's because real estate is MUCH more transparent to a buyer than stocks.
There's simply fewer, if any, places for sophisticated "financial engineering."
Think about it.
The value of a property isn't manipulated through the issuance or buyback of shares.  The price is the price.  You can see it.
The property's income is based on gross rents, which are EASILY benchmarked against similar properties.  Ditto for expenses.
So NOI (Net Operating Income) is fairly easy to accurately estimate… and REALLY hard to effectively manipulate and obfuscate.
There's a lot more to say about why real estate is arguably safer and more suitable than stocks for real wealth building for the average person.  But we'll save those thoughts for a future episode of the radio show.
For now, here's the bottom line …
Even smart people look at the same circumstances through different lenses … so they draw different conclusions.  Time will tell who's right or wrong.
You can learn a lot when you listen to smart people discuss and debate their positions.  And you should.
High stock prices aren't the litmus test for a strong economy … or even the success of an individual company.  Stock prices can be, and often are, manipulated.
Real estate is arguably a safer, more understandable, and more suitable for long term wealth building vehicle for average people… even if they don't know it yet.
The BEST news is that real estate moves slowly, so there's usually plenty of time to respond to changing circumstances… IF you're paying attention.
That's why we seek out smart people like Doug Duncan, Chris Martenson, Peter Schiff and Robert Kiyosaki….and why we share them with you.
Until next time… good investing!
More From The Real Estate Guys™…
The Real Estate Guys™ radio show and podcast provides real estate investing news, education, training and resources to help real estate investors succeed.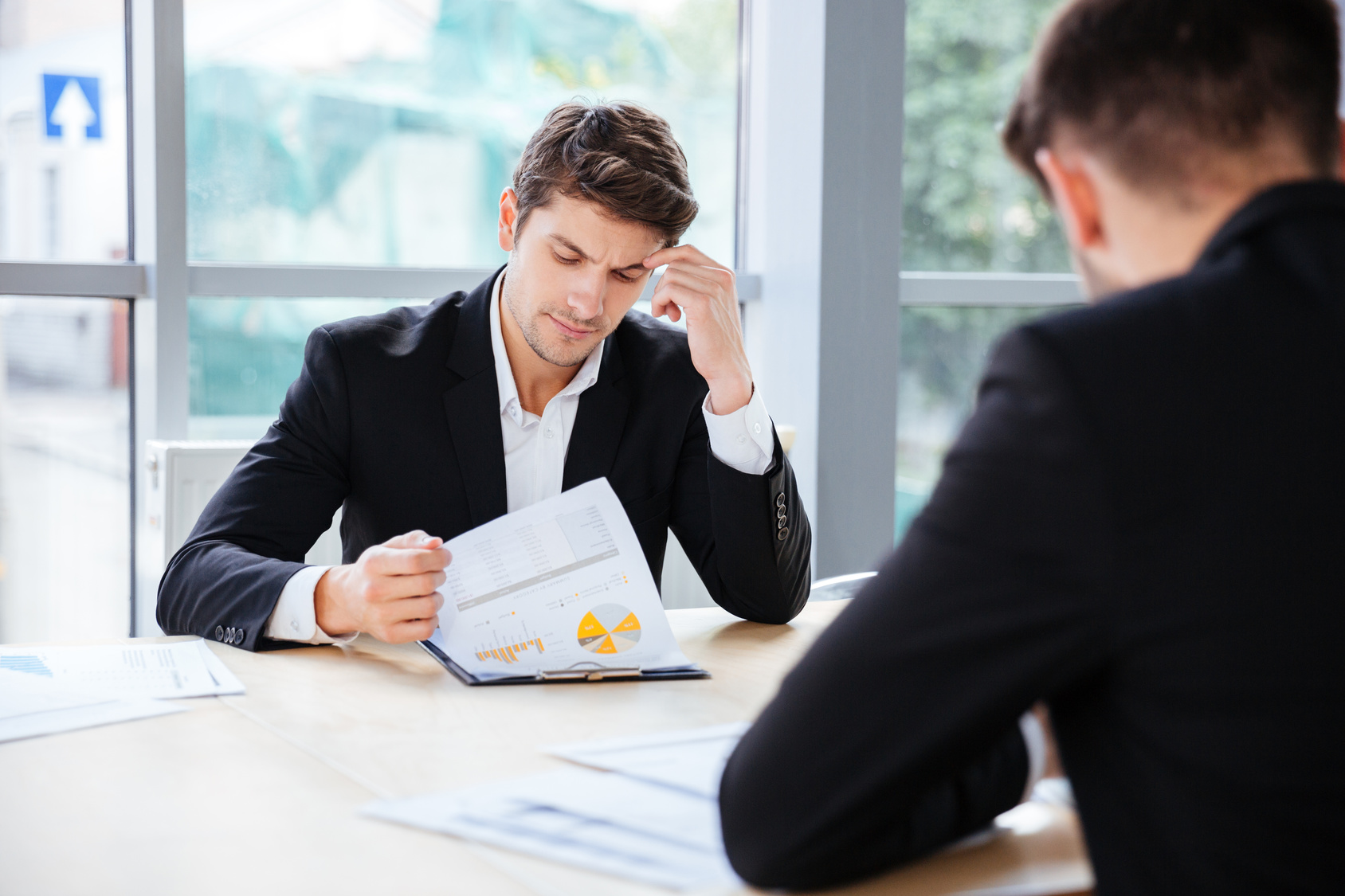 If you've been listening to our show the past few weeks, you may have noticed a trend.
Robert Kiyosaki talked about a pending market crash. Ken McElroy talked about sitting at the top of the market and not buying.
We want YOU to know that when we bring guests on the show, we don't have an agenda. We let our guests discuss what they feel is most important at the moment.
Our guests are pretty smart. So when a pattern emerges … we take it seriously!
That's why in this episode of the show, we talk about how to navigate market cycles and stages.
Good investors don't lose their cool in a crisis … and with the possibility of market lows around the corner, we want you to be prepared.
So to help you, we brought in a special (and very qualified) guest … Rod Khleif, a successful investor who's weathered some storms himself but came out on top.
In this episode of The Real Estate Guys™ show you'll hear from:
Your captain on the economic seas, 

Robert Helms

His calm and collected(?) co-captain, 

Russell Gray

Multifamily investor and philanthropist

Rod Khleif
---
Listen
---
Subscribe
Broadcasting since 1997 with over 300 episodes on iTunes!
---
Review
When you give us a positive review on iTunes you help us continue to bring you high caliber guests and attract new listeners. It's easy and takes just a minute! (Don't know how? Follow these instructions).
Thanks!
---
A primer: market stages, market cycles, and levels of competence
Every investor is sailing their own ship in the economic ocean. As ship captain, you have to analyze multiple variables … the winds of change, the various currents.
Market cycles and stages are the currents you sail in. These currents don't always move in sync. In fact, they rarely do.
So being a smart investor means keeping a handle on multiple variables at the same time. And keeping your cool when the currents are rough.
In order to stay in control, though, you have to know what's going on under your feet. You have to be able to identify and analyze market stages and cycles.
A quick review of market stages:
Stage 1: Growth. An area is expanding.
Stage 2: Equilibrium. Land is developed, buildings built—an area is at its prime.
Stage 3: Decline. Signs of use increase; the area of favor changes.
Stage 4: Revitalization. New businesses/occupants bring new growth to an area.
Market stages are NOT the same as market cycles. These stages and cycles happen at the same time.
Successful investors will be able to see and analyze the threads of every individual stage and phase their market is going through.
A quick review of market cycles:
Phase 1: Recession. The market bottoms out, prices are down, people are selling.
Phase 2: Recovery. The volume of sales increases, although the price point may still be low; occupancy increases.
Phase 3: Peak. Capital is available, demand is high, occupancy and rents are up.
Phase 4: Contraction. The market heads toward recession again. A sign: rents may remain high, but occupancy starts to waver.
In the real world, markets are both interlinked and independent … but more often than not, they're independent of each other.
This means YOU have to learn to read the signs to know when a market will contract or expand.
If you miss the signs, getting knocked out doesn't mean you're permanently out of the game. It can be a wakeup call that helps you become a more competent player.
Every real estate investor goes through the four levels of incompetence. A quick review:
Level 1: Unconscious incompetence. You're incompetent and you don't know it
Level 2: Conscious incompetence. You get a wakeup call—you know you don't know everything, but you're still fumbling in the dark.
Level 3: Conscious competence.  You get around the right people, educate yourself, work hard, build expertise in your field.
Level 4: Unconscious competence. After a lot of work, you get so good at the game you don't even have to think about what you're doing.
Worth noting … you can't get to Level 4 without going through the first three.
The future contains both great times and terrible times.
It won't always be sunshine and roses. But if you stay in the game, you'll witness both the downs AND the ups—and learn from them.
Remember, "A bend in the road is not the end of the road unless you don't make the turn." Our guest today is someone who DID make the turn when the road turned sharply—and unexpectedly.
Rod Khleif: From humble beginnings, success … and failure
Rod Khleif will tell you himself that he came from humble beginnings.
He got his start in real estate after he watched his mother buy a house with her hard-earned babysitting money … and make an easy twenty grand, just by sitting on it for a couple years.
He started out by buying houses … 500 in Denver, a few hundred in Memphis, and finally around 1,300 in Florida. That's right … at one point Rod owned over 2,000 houses!
And then the housing bubble burst in 2008, and Rod lost almost everything.
Rod realized he had been so focused on the VALUE of his properties that he had neglected CASH FLOW.
But that's when he noticed … despite a rocky market, his multifamily properties were actually doing okay.
They contracted, sure, but they weathered the storm.
Rod estimates he lost about $50 million that year, but today, he calls the experience a "seminar."
Sure, it was very painful. He thought he was set for life! But he's learned that his biggest failures can also be his most valuable lessons.
Handling failure with positive psychology
When Rod first tried to make sense of what had happened to him, he turned to the advice of life coach Tony Robbins.
Robbins says that only 20% of your success is due to the actual mechanics. The other 80%? That all depends on your mindset.
Rod took this advice to heart. He started making goals, and equally important, visualizing his goals.
He recommends a few simple steps for those who want to achieve success:
First, have clear and concise goals. Write them down! Rod recommends starting with four one-year goals.
Next, write down your WHYs. Why are these goals an absolute must? And why is not failing important to you? "People will do more to avoid pain than gain pleasure," Rod reminds us. Use your emotions here!
Third, VISUALIZE your goals. Get a picture of what you want and put it somewhere you'll see it every day.
Rod says it was this process that ultimately got him through the hard times of 2008. He knew his ultimate goals … and he put all his energy into them.
It was only through focusing on the positive that Rod was able to deal with the negative.
Like Tony Robbins say, where your focus goes, your energy flows.
Finding fulfillment through positive philanthropy
Rod's ultimate fulfillment didn't just come from rebuilding his portfolio.
He had a realization one day while he was lounging in his dream house, which he'd built for himself with his earnings: he'd built a "testament to his ego" but hadn't made a meaningful difference in others' lives.
Even though he'd achieved his main goal in life, Rod realized there was a difference between the science of achievement and the art of fulfillment.
He asked himself, "How can I add value to my life?"
Today, Rod is a major philanthropist. His foundation, "The Tiny Hands Foundation," has provided meals, toys, and school supplies to over 45,000 children.
He encourages every investor to find a way to focus their energies outward. Happiness, he says, comes not from money, but from fulfillment.
The magic of multifamily housing
Not only is Rod a successful investor and philanthropist today, but he's also an author and podcast host himself. He coaches investors on creating lifetime cash flow from multifamily housing—the investment he's been most successful with.
We asked Rod why multifamily housing works so well for you.
Rod told us the main reason was logistics.
Having standardized apartments in one location makes everything easier: maintenance work, showing apartments, even dealing with vacancies.
And if you're just starting? Consider a duplex or four-plex. These properties are considered residential—that means residential financing, too!
No matter what, though, take action. By all means, write your goals down, get educated—but then go out and do it.
Interested in learning more from Rod about multifamily properties? You're in luck! Email rod (at) REGR (dot) com for your free copy of his book, How to Create Lifetime Cash Flow Through Multifamily Properties.
Success is a journey
We think Rod's a great role model. We especially admire his ability to talk about his mistakes and rough patches openly.
His success—and your success—ultimately comes down to your ability to manage your psychology and find ways to thrive during a downturn.
Rod realized, like great investors do, that success is a journey and the outcome isn't ever entirely dependent on your actions.
He kept moving forward, even at his lowest. We encourage you to keep moving forward … no matter what!
---
More From The Real Estate Guys™…
The Real Estate Guys™ radio show and podcast provides real estate investing news, education, training and resources to help real estate investors succeed.
The aftermath of the debt ceiling vote and the subsequent S&P downgrade just adds to the drama surrounding the U.S. economy.
When you add the European debt crisis, talk of a QE3 on the heels of QE2, plus gold prices hitting record highs – it's certain August 2011 will be remembered as a time when the entire world focused on economics.
Real estate investors from Mom and Pop to REITs are watching carefully to see what will happen with interest rates, taxes and job creation. The difference is that the mega players have huge research departments and access to the best information and analysis.
Wouldn't you like to know what the big players are thinking? The Real Estate Guys™ are here to help!
We travel the world to capture the interviews you won't hear anywhere else. We're dedicating the entire month of August to bringing you insights and perspectives from economists, scholars, fund managers – and even a few politicians!
At the microphones for this exciting first installment of August and the Economy:
Your hot August host, Robert Helms
Your not so cool co-host, Russell Gray
Special guest; U.S. Global Investors CEO and Chief Investment Officer, Frank Holmes
Special guest, Renowned Market Analyst and Editor of The Wellington Letter, Bert Dohmen
This is an episode you'll want to listen to more than once – and probably with a note pad.
Frank Holmes oversees over $3 billion (with a "b") of assets and 4 of his funds are in the top 25 best performing.  We think that means he's qualified to have an opinion about economic issues.  Of course, his focus is stocks and bonds, but we've learned that the stock, bond, commodities and real estate markets are all interrelated. The mortgage meltdown and subsequent (and unprecedented) decline in U.S. real estate values was directly tied to what was happening in the bond market.
Bert Dohmen is a renowned market analyst with over three decades of experience.  More importantly, he boasts an impressive track record of having accurately predicted the start of every recession over the last 33 years.  We asked him his secret and he answered, "Technical analysis".
Really?  Our friend Robert Kiyosaki (who's agreed to join us live and in person for the entire week for our 2012 Investor Summit at Sea™) has been talking about the importance of technical analysis for real estate investors.  So it's something we've become very interested in.   Watch for more on this topic in the weeks and months ahead.
For now, listen in and discover what some of the biggest brains in the business of managing money think about where we are, where we're headed and what's likely to happen next.
Listen Now:
The Real Estate Guys™ radio show and podcast provides real estate investing news, education, training and resources to help real estate investors succeed.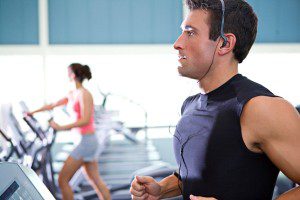 If you're one of those who take The Real Estate Guys™ to the gym, make sure you carbo load first! This one's a whopper!  Our radio audience only got an hour, but the podcast audience gets the whole enchilada.  That way whether you like American or Mexican, there's something for everyone.
A few weeks back, we went to Las Vegas for the 7th Annual Freedom Fest conference.  This was our first time and we weren't sure what to expect.  But after our previous interview with event founder, economist Mark Skousen, we thought it would be worthwhile.  It turned out even better than we thought!
After being near the epicenter of the financial earthquake which rocked the real estate portfolios of even the most experienced investors, we've put a big emphasis on studying economics.  Who cares if you're expert at fixing up properties, managing tenants or putting together syndications if property values are crashing, tenants don't have jobs, loans aren't available, and people are too scared to act?
So we started looking for people who saw it coming, put their predictions in writing and got it right for the right reasons.  Hindsight's often 20/20, but seeing the storm coming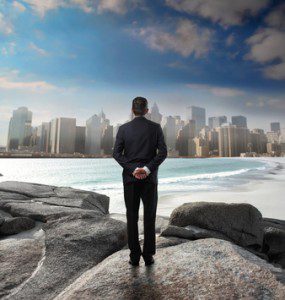 while there's still time to shutter the windows is better.  You might not be able to avoid bad economic weather, but with advance notice at least you can prepare!
We looked at the lineup of speakers at Freedom Fest and decided this would surely be an eye-opening experience. We were especially excited about Peter Schiff, author of Crash Proof 2.0 (a highly recommended read!).  Schiff called the crisis for the right reasons – and way ahead of time.  We're happy to say we got a lengthy interview with Mr. Schiff to see what he's thinking now – which is the feature of our next show.
While we're boasting about awesome interviews, we also had a chance to talk with billionaire CEO of Forbes Magazine and former Presidential candidate, Steve Forbes.  That interview is coming up in a couple of weeks, so stay tuned!  The best way to be sure you don't miss any of our exciting episodes is to subscribe to our podcast via iTunes (shameless plug). 😉
Today's episode is about talking to LOTS of people! It was like one of those speed dating sessions.  Robert sat at the microphone from early morning to late at night, and Russ rounded up a long line of interesting people to interview.
Featured in this episode of The Real Estate Guys™ Radio Show:
Your host, Robert Helms
Co-host and cat herder, Russell Gray
And a long parade of very special guests (in order of appearance):
Jeffrey Verdon, Attorney, talks about estate planning and asset protection strategies utilized by wealthy individuals; including off-shore entities and a very interesting technique for funding life insurance.
Dave Fessler, Energy & Infrastructure Expert for the Oxford Club.  Dave discusses his views on the future of energy and infrastructure and their impact on jobs and the economy.  He also comments on "the paradox of thrift" – how consumer savings is actually fueling the recession.  He tells us how long he thinks it's going to last, and where he believes America's best chance for job creation are right now.
Bob Bauman, Attorney, Former U.S. Congressman, Founder of The Sovereign Society; shares his thoughts on offshore investment, asset protection, second citizenship and the growing interest many people have in diversifying globally.
Vernon Jacobs, CPA, is an expert in international taxation.  Vern tells us what to consider when investing or employing asset protection strategies offshore.
Robert Barnes, Attorney, is part one of two back to back interviews with lawyers from a premier tax and investment fraud law firm that went 3 for 3 (that's pretty good!) in three of the top four high profile tax cases in the U.S. (you'd recognize the names).  Mr. Barnes reveals the worst thing you can do when contacted by the IRS.
Robert Bernhoft, Attorney, is part two of our tax and investment fraud attorney interviews.  Mr. Bernhoft describes what you can do to proactively avoid problems with both your investors and regulators; and shares how his firm uses specialized "non-litigation" techniques to recover misappropriated funds without going to court.
Steve Hochberg, Chief Market Analyst for Elliott Wave, works closely with Robert Prechter.  Prechter's 2002 NY Times best seller, Conquer the Crash, accurately predicted the current financial crisis.  While everyone is running scared of inflation, Steve says DEFLATION is actually the big near term threat.  He believes we are "on the precipice of the greatest stock market decline of our lifetime."
Patri Friedman, Executive Director and Chairman of the Board of The Seasteading Institute.  A city on the sea?  Really??? Before you write it off as Looney Tunes, go to their website and look at their management team.  These guys are all brilliant.  We're talking Stanford, Harvard, Yale.  Wow.  Have you heard of Pay Pal?   Yeah,the founder is on their board.  And why were they at Freedom Fest?  Take a listen!
Leon Louw, Executive Director of the Free Market Foundation, all the way from South Africa!  Why?  To raise money to advance property ownership rights for blacks in South Africa. For what it's worth, we didn't see any evidence of racism at Freedom Fest, though it was full of "tea baggers".  Obviously, Leon felt people at the event would be supportive of his cause. From our observations he was right.  But this isn't a political interview. any more than our show is political.  We just  want to understand what people are thinking and doing, and how it creates or undermines real estate opportunities.  Think about the ramifications on demand in a market where a large part of the population, formerly locked out, suddenly has access to buy property.  Very interesting stuff.
Terry Coxon, author of Unleash Your IRA, shares a powerful concept for maximizing your Individual Retirement Account.  We thought we knew all about this topic, but Terry shares a strategy we hadn't considered. Now we're hyped to read his book.  With the demise of home equity, and a growing number of people predicting a tough stock market (at best); and lending getting even tighter from financial reform, we think IRA's and rollover 401k's are one of the BEST sources of private investment capital.  That makes this a topic worth exploring!
Ron Holland, editor of two financial newsletters and 30 year financial industry veteran, has something to say on the topic of IRA's.  And it's concerning.  He shares what he thinks is the greatest threat to your retirement account.
Terry Easton, author of Refounding America and contributor to Human Events. Terry is an uber-conservative / Libertarian and has a lot to say on the topics of economics, politics and real estate.  We came to hear a lot of opinions and it just so happens that Terry has a lot of opinions.  But since they come from a long history of study and involvement, we think they're worth listening to.
All in all, Freedom Fest was a great experience and we're very likely to attend next year's event.  We met great people, got valuable insights, and had our paradigms stretched (we've been icing them since we got back).  Most of all, we see the economy and real estate from a much broader perspective.  As we continue to seek out markets, opportunities and product niches to invest in, we are convinced a bigger perspective will pay huge dividends.
Remember – our next two episodes feature our interviews with Peter Schiff and Steve Forbes!
The Real Estate Guys™ Radio Show provides ideas, perspectives and resources to help real estate investors succeed.
Would you rather be aggressively conservative or conservatively aggressive? Many investors who are still in the game through the mortgage meltdown and the Great Recession are facing this question – whether they realize it or not.
In a recent show (Old School Real Estate – Debt Free Investing) we talk about the pros and cons of the old school approach of investing for cash.   However, the discussion raised another consideration that we didn't talk about: how has the Great Recession affected your inner investor? Whether you're aware of it or not, you're probably forming new paradigms as you observe and experience the current real estate market.  We suggest that you form your new paradigms thoughtfully and purposefully, rather than simply absorbing the attitudes of whatever group of people you happen to associate with today.
So again:  would you rather be aggressively conservative or conservatively aggressive?
Some people will respond to the pain of unforeseen setbacks by elevating risk avoidance above profit generation.  If you're old enough to remember the Tom Cruise film Top Gun, Cruise's character, Pete "Maverick" Mitchell was a reckless, but very talented fighter pilot.  After Maverick's beloved flying mate "Goose" (played by Anthony Edwards) was killed during a practice session that Maverick piloted,  Maverick became hyper-conservative.  He lost all of the swag that contributed to making him a great fighter pilot.  Though he remained talented and capable, he became ineffective when it mattered most.
Later in the movie, the now timid Maverick is pressed into live combat, but actually endangers his team because he is too conservative to engage the enemy.  The safety of his own plane had become his paramount priority.  He was more interested in risk avoidance than winning the battle.  His paradigm shift had changed his priorities.
Thankfully, in the middle of the battle, he snaps out of it and re-engages.  The irony is that the formerly reckless, undisciplined Maverick doggedly follows procedure, placing his own plane in jeopardy by refusing to "leave his wingman".  But all the skills and instincts that made him great when he was reckless still remained, and he was able to outflank and outsmart the enemy.  He saves the day with his now conservative aggression.
So Maverick started out highly skilled, but arrogant and reckless.  Then he experienced a tremendous setback and withdrew into an aggressive conservativeness which neutralized his amazing skill.  When he applied the lesson of his setback to his aggression rather than to his fear of failure, he became conservatively aggressive and highly effective – perhaps even more so than before his failure.  In other words, his failure actually made him stronger when he got the right lesson from it.
If you're just starting out, try to look at the pain some of the old timers are facing (we know it's hard) and ask yourself what lessons you should apply to your ambition.
If you're among the walking wounded, look at your attitude towards investing today. Are you looking for reasons to engage – or for reasons to disengage? Have you become aggressively conservative?  If so, did you do it purposefully – or have you simply absorbed negativity from the naysayers in your life?
The great news is that you don't have to have lightening fast reflexes, eagle sharp vision or marathon runner stamina to be successful as real estate investor.  But like Maverick, you have to manage your inner fighter pilot and make sure you can effectively engage when the battles of investing call you into action.  You may be safe sitting in the hangar watching, but you won't win any medals.  This economy needs heroes right now.
But not everyone has what it takes to be an investor in the real world.  It's hard work, it can be scary at times; and if you engage early and often, there is a high probability you will get shot at – and perhaps even shot down.  But if you keep your wits about you, pack your chute, and follow procedures developed through the trials and errors of those who have come before you, you have a legitimate chance to win.
Is it worth the risk?  That's up to you.  But financial freedom, like any other kind of freedom, isn't free. It comes at a price.  If you do nothing, then not winning is a certainty.  You may be safe, but you won't be victorious.  You have to decide if you want to soar like Maverick in an iron eagle or be safe like a church mouse hiding in a hole in the wall hoping to live your life unnoticed.
You know where we'll be: right here on the radio and our website bringing you news, views, information, inspiration and resources to help the fighters succeed.  When one of our listeners succeeds, they become another contributor to a successful society.  That's good for them, it's good for us – and it's good for the church mice, too.