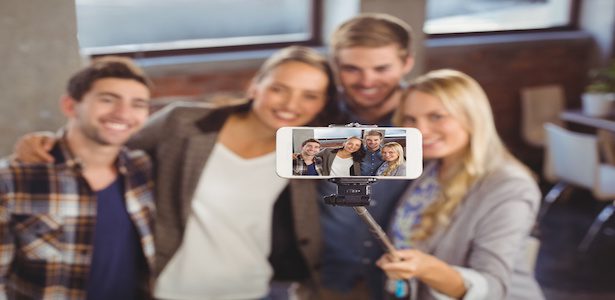 We hear about #Millennials in the news all the time.
Growing up in a social media world, they have a voice – and they're not afraid to use it.
We felt it was time to talk about millennials on our show … after all, their generation is BIGGER than the Baby Boomer generation.
As an investor, it's important to know about this group, since they will be your tenants, vendors, and even investing partners – if they're not already!
Sure, some millennials are straddled with seemingly endless student debt, living it up in their parents' basement until their thirties.
BUT …
Others are starting valuable businesses, creating world-changing foundations, and making a difference in their communities.
We see an investment in the rising generation to be the best one you can make – for all of our futures.
Who better to argue the case for Millennials than someone who IS one? Tune in to our latest edition of The Real Estate Guys™ radio show with personalities:
Your #MillennialLivesMatter host, Robert Helms
His Millennial-daddy co-host, Russell Gray
Entrepreneur and Millennial Success Strategist, Sean Gray
---
Listen
---
Subscribe
Broadcasting since 1997 with over 300 episodes on iTunes!
Review
When you give us a positive review on iTunes you help us continue to bring you high caliber guests and attract new listeners. It's easy and takes just a minute! (Don't know how? Follow these instructions.)  Thanks!
---
Why Millennials are a REAL opportunity for real estate investors
Some folks in business don't consider Millennials as a viable market. We DO!
Millennials, defined by the Pew Research Center in 2015 as those between the ages of 18-34, number at 75.4 million. Their numbers have overtaken the Baby Boomers, meaning you need to pay attention to the purchasing power of this unique group.
Every time a huge wave of humanity moves through the cycles of life, they bring their collective consumption habits.
Whether you're a Millennial yourself, the parent of one, or simply an investor looking to grow your business – there's no getting around the need to interface with this generation.
They've spent their formative years in their teens and 20's on social media and accessing information on the Internet.
We see them as bright, bold, with real potential to be movers and shakers.
Standing up for the "selfie" generation: Millennial Success Strategist, Sean Gray
Sean Gray is first to say he was "22 without a clue" when he graduated from college a couple years ago. His friends were starting jobs and he was at a standstill, not sure what he wanted in life.
"I remember sitting in Belize with dreadlocks," said Sean Gray, who now speaks about strategies for millennial success. "I wasn't even thinking about adding value to the world."
Most people ask themselves the question, "What do I do to make money?"
Sean says mentors helped him ask a better question: "What can I BUILD that will afford me the lifestyle I want to have?"
Sean sought freedom to go the places he wanted, to spend time doing what he enjoyed.
The tricky part was getting started for Sean.
After all, how about you start creating the lifestyle you want?
"You don't have to wait 20 or 30 or 40 years for that," said Sean. "You can build streams of income around the places you want to live, doing what you want to do."
He found inspiration in an event with Brian Tracy, where he spent time with other folks his age in a master mind group. They were inquisitive, bright, and had great ideas.
A millennial strategist's biggest piece of advice?
"If you really want to go places in your life, start hanging around people doing the kinds of things YOU want to do," said Sean. "It's key to hang out with like-minded people."
The way you think and the way you behave is a product of the people you are spending time with.
A lot of times, even those who are closest to you might not understand your vision. That's OK. Just be conscious about who you let influence you.
Entrepreneur Jim Rohn talks about limiting associations with those who don't help you. So perhaps instead of being around negative Aunt Nancy for days at a time, maybe visit for a couple hours instead.
Tips for parents of millennials
You might have noticed the same last name – yes, Sean is Russ's son.
Russ realized that Sean's struggles to find what he wanted in life weren't the sign of laziness or lack of motivation. He was just confused.
It can be easy to get discouraged in this economy, and even daunting to start a business yourself.
"The hardest thing and the easiest thing was realizing I wasn't the answer," said Russ on the show. "It bruises our ego as a parent to think we may not be the answer, but in reality Sean needed more than I had to give."
So what did Russ do?
He exposed him to a whole network of successful people.
The Real Estate Guys™ believe we, as the older generation, need to help those who are coming next. Passing the torch is an act of enlightened self-interest. You can't help but benefit when you help someone else.
How millennials can let go of limiting beliefs and find CLARITY
What does Sean recommend for his peers who want to create a business that fits their lifestyle? Let go of limiting beliefs and take time to look at the big picture.
"Then five or 10 years down the road, you won't be frustrated you plugged into someone else's system instead of creating your own," said Sean.
Why do so few make it? It takes real effort.
"If you're down-trodden, take time to get clarity," said Sean. "It doesn't come overnight. It takes immersing yourself in positive ideas and having as many experiences as possible that help you achieve your goals."
Listen in to our latest show for more insights on millennials in today's real estate market. 
---
More From The Real Estate Guys™…
The Real Estate Guys™ radio show and podcast provides real estate investing news, education, training and resources to help real estate investors succeed.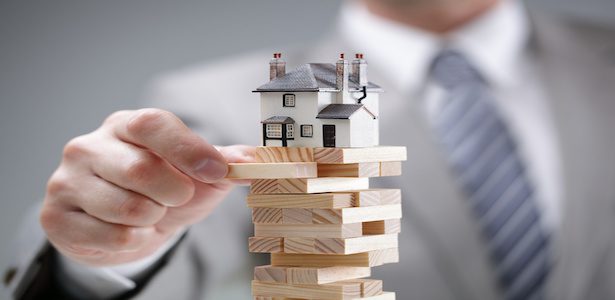 After all the work you do building your portfolio, do you have it protected?
We all like to think that others have our best interest in mind. Unfortunately, there are some gold-diggers out there, looking for ways to mine easy money from deep pockets.
What does this mean to you as an investor?
You could spend a lifetime collecting and managing assets, only to lose them all in one stupid mistake.
We DO NOT want that to happen to you.
Creating an integrated plan to protect your assets takes time, but it's worth it.
When do you do this? The best time to protect your assets was before you acquired them – the second best time is NOW.
As Stephen Covey teaches in "7 Habits of Highly Effective People" – always begin with the end in mind.
Pulling from our experience, we have put together this show to give you the basics of asset protection, all in non-lawyer terms, to guide you through the basics of entities and insurance.
Tune in to our latest edition of The Real Estate Guys™ radio show with personalities:
Your protection-pro host, Robert Helms
His check-it-don't-wreck-it co-host, Russell Gray
---
Listen
---
Subscribe
Broadcasting since 1997 with over 300 episodes on iTunes!
Review
When you give us a positive review on iTunes you help us continue to bring you high caliber guests and attract new listeners. It's easy and takes just a minute! (Don't know how? Follow these instructions.)  Thanks!
---
The three sides of risk mitigation
Although we could have easily invited one of our lawyer friends on our latest show, we chose not to. Why?
We are NOT attorneys and this is NOT legal advice. This episode was not about legal asset protection. It was more about MENTALLY how you prepare yourself to acquire assets.
Our goal is to give you the basic understanding so when you meet with professionals, you can ask them questions about things you learned and decide as a business person how to meld it together.
You're going to need technical advisors who understand how these components work. When you put all their services together, you have a finished product of legal compliance, risk mitigation, and peace of mind.
Here are three sides in the "risk mitigation triangle" to consider and the type of professional folks who can help you with them.
Tax – Your CPA will help you take advantage of legal ways to minimize tax exposure.
Asset protection – Your attorney will look at asset protection through the perspective of entities (we get more into that below), while your insurance broker sees it from the perspective of insurance to cover risks. Your property manager will ensure you get your property rented correctly.
Privacy – This is where a lawyer can help as well as investing in your own education. When you know how to hold title, what kind of insurance to buy, where to have the mailing address, and how you're supposed to sign documents, your privacy will be much better protected.
The foundation of risk mitigation
With all of that, where do you get started?
The top way to protect your assets is good business practices. Make sure you understand and fulfill your responsibilities, treat your investors well, and maintain capital reserves.
From the get-go, you must do your due diligence. This involves thorough property inspections.
Your responsibility to yourself and your investors is to vet as much as you can.
YET …
Even after all that, most of the things that go wrong, you can't prevent. There's no way you can see it coming.
What can you do to be as prepared as possible?
Talk to those who have stepped through that mine field before you. Benefit from the experience of those who won AND lost through that mine field.
The reward for successfully traversing it high, but you can't dance through without paying attention. That's naïve.
A bit about legal entities
First, what's an entity?
A legal entity is a construct under the law that can act like a human being. It takes documentation to set it up, such as a: trust, LLC, Corporation, or foundation.
You don't ever want to sign anything as YOU, an individual person, unless you have the title in your name.
The idea is that you want to set up these legal structures to separate YOU from these entities. Then you have them perform different functions.
The analogy is building a house. Each room has a different purpose. The kitchen is used differently than the bathroom, the garage is different than the living room – yet all pieces make up a whole.
For example, as a developer, you could set up one entity with the role of holding assets, like a treasure box. You don't give anyone the key or let them know where it is. It OWNS things.
You could create another entity to be the operating company. It is the face of operation that interfaces with the tenants. Why set it up this way?
There's a corporate veil between those two entities, a critical component in your risk mitigation.
Insurance, your first line of defense
After your foundation of good business practices is solid, you'll want to implement insurance. Here are the common types of insurance you should know about in real estate:
Commercial liability insurance. This is your basic, must-have business protection.
Errors and admissions insurance (E & O). This can also be called professional liability insurance, and it helps you protect yourself from bearing the full cost of defending against a negligence claim made by a client. For example, if you've hired a management company to take care of your property, this can protect you if they make a legal mistake.
Directors and Officers insurance. If you are acting on behalf of an entity, like as a president or vice president, you want to protect your personal assets with this insurance.
These are just three of the types available, and you want to make sure you get an insurance provider with a reputation of paying claims. There are also some umbrella policies that could make sense if you're running a small real estate business.
Last word about asset protection
We go into much more detail in our podcast, and realize this topic will arise many more questions than we've likely answered.
Everything is hard until you know how, and you're taking the first steps simply by reading these words.
As you increase your holdings and build your portfolio, do your best to NOT be low-hanging fruit for sue-happy folks out there.
We agree with Robert Kiyosaki's advice to own nothing, but control everything.
Another way to protect your assets? We are huge fans of diversifying your portfolio.
So go out there, make some equity happen, and keep yourself protected!
---
More From The Real Estate Guys™…
The Real Estate Guys™ radio show and podcast provides real estate investing news, education, training and resources to help real estate investors succeed.
Sometimes you think you've covered, then you find there's a big hole in your asset protection.  Not only is it embarrassing, it can be very expensive.
Sadly, most people's assets are exposed.  But not in the way you think.  And you may be one of them if you think simply setting up an LLC has you covered.  If only it were that easy!
We've spent quite a bit of time over the years talking about using entities and off-shore strategies to protect your valuables. But there's also been a glaring hole in our coverage of the topic of asset protection: insurance.
Wait!  Come back!  This is actually a VERY interesting and IMPORTANT topic.  It's something long overdue to be discussed. And unless you're among the very small group of sophisticated investors familiar with it, you're very likely to learn some thing you didn't know…important things that can save you a LOT of money.
So, to insure your assets aren't shining naked for financial predators to abuse, we go on the road to talk with one of the top lawyers on the subject.
Under the cover of The Real Estate Guys™ Cone of Silence in San Jose, California:
Your mostly covered host, Robert Helms
His over-exposed co-host, Russell Gray
Special guest, insurance attorney Randy Hess
When it comes to insurance, most real estate investors think of property insurance and umbrella liability.  Both are important, but they're really just the tip of the iceberg.
But because insurance is one of those products you pay for, but hope you never use, no one is standing in line excited to shop for it.
So right out of the gate, you may be wondering why we're interviewing an attorney to learn about insurance.  After all, wouldn't it make more sense to talk with an insurance broker?
But consider that insurance is really a contract between the insurer and the insured.  The contract contains promises.  You promise to pay the premium and the insurer promises to pay all legitimate claims.  Sounds simple, right?
Think about this:  When you enter into any other contract, isn't it smart to have an attorney review the document to make SURE you know what you're getting into?  And in the case of insurance, most of what your insurance agent says doesn't matter.  It's the policy (the contract) that dictates the parties' (that's you and the insurer) responsibilities.
And who writes this contract?  You got it…the insurance companies' lawyers.  And even though it's regulated by state insurance commissioners and all kinds of consumer protection laws, who do you think the policies are most likely to favor?  Right again…the insurance companies.
And one final point to illustrate that when you're dealing with insurance, you're out-gunned…like most consumer protection laws, they're primarily designed to protect non-business people.  When you enter the realm of business (like real estate investing) the law considers you to be sophisticated enough to look out for yourself, so it does less to protect you.
So we think it's REALLY important to have a good insurance attorney on your team of advisors.
But this is LOT more than simply making sure you understand your policy.  This is about MAKING SURE you get paid when you make a claim.
It starts with getting the right kind of insurances.  Once again, it sounds simple, but nothing having to do with insurance is simple.  In fact, to talk insurance, you have to go the cupboard and open up a can of alphabet soup.  Though far from comprehensive, here's a list of  some of the kinds of polices EVERY real estate investor should be aware of:
CGL – Commercial General Liability insurance.  This is like your personal umbrella liability policy, except it covers your BUSINESS activities.  Running a rental property business, even as the property owner, is a COMMERCIAL enterprise.  Your PERSONAL insurance most often does NOT cover it.  So if you think your LLC and your umbrella policy have you covered, think again.
D&O – Directors and Officers insurance.  If you have an entity (like an LLC or corporation) that is holding and managing your properties (even if you're operating through a professional property manager), there are living, breathing humans (probably you) making all the decisions, signing the documents, etc.  D&O insurance protects the INDIVIDUALS for the things they do while acting in their official capacities as Directors and/or Officers of the entity.  Once again, your PERSONAL coverages probably don't cover your business activities.  But when your entity gets sued, you'll almost certainly be named in your individual life (it's how the predator goes after your personal assets) so you need this kind of coverage to protect you.
E&O – Errors and Omissions insurance.  This is a MUST HAVE if you're syndicating.  It covers mistakes you make when providing professional services (like money management).
All of the above are in ADDITION to your personal insurance and the insurance you have on the property (fire, theft, damage, loss of rents, etc).
Wow.  That can be intimidating.  But it gets worse…
Each one of these policies can be laced with exclusions.  These are legal clauses which give the insurer the right to DENY your claim.
Now, insurance companies are NOT supposed to deny claims in order to increase their operating profits. Just like people shouldn't judge you by how you dress.  Good luck with that.
But the law says if you have a legitimate claim, the insurance company has an obligation under the law to make a "good faith" effort to pay the claim.  Some companies are good about this.  Others…not so much.
When an insurance company refuses to pay a legitimate claim, just like when any other counter-party in a contract fails to perform their obligations, you need to sue them (or at least threaten to), which means you need a lawyer.  Someone like Randy Hess.
But even good insurance companies can write policies which exclude things you think you're covered for.  And if you don't read the contract, don't understand what you read, or rely upon your agent's representations and not the policy itself, you can end up with big holes in your coverage.  These holes can allow the insurance company to deny a claim…legitimately.
So we think it's REALLY smart to have your coverage counsel (insurance attorney) review your policy BEFORE you buy it, to make sure it really protects you.
Now, if you're thinking, "Oh, I don't need all that.  I'll just hide behind my entity and no predator can get through."
That's naive and here's why…
When the predator sues you, you still have to defend.  That means you need to hire a lawyer to respond to the complaint and handle the litigation.  And even if you end up in mediation or arbitration, there are still SUBSTANTIAL costs.  In other words, you can win, but still lose.
But one of the aforementioned insurance policies will pay all your defense costs.  Do you know which one?  Do you know how much they'll pay?  Do you know whether the defense costs come out of the total policy limits or are they in addition to whatever gets paid out to the plaintiffs?  Because if you have a $1 million policy and get sued for $1 million, but then spend $500,000 on defense (yes, it can cost that much), then there's only $500,000 available to pay the plaintiffs if you lose.  Guess where that extra $500,000 comes from?  That's right.  From you.
And if you can't afford to defend, then you automatically lose, even if you're not wrong.
Yes, it's a jacked up system, but that's the way it works.  So if you're investing in U.S. property, even if you're a foreigner, you'll be dealing with the U.S. system.  It's the same system that accounts for the vast majority of the world's lawsuits and feeds the overwhelming majority of the world's lawyers.
When you look at this way, insurance and your insurance attorney are a bargain.  You just can't afford to be ignorant about how to buy polices that will really do their job when called upon.
That's why we interviewed Randy Hess and why we strongly recommend you listen to this episode with a notebook.  It could be one of the most valuable broadcasts you ever listen to.
Listen Now:
Want more? Sign up for The Real Estate Guys™ free newsletter
Don't miss an episode of The Real Estate Guys™ radio show! Subscribe to the free podcast
 Stay connected with The Real Estate Guys™ on Facebook!
The Real Estate Guys™ radio show and podcast provides real estate investing news, education, training and resources that help real estate investors succeed. Visit our Feedback page and tell us what you think!
What's a reasonable return on investment in today's market? As you might expect, the answer is, "It depends!"  Every investor must accept risk in order to attain reward.  Even doing nothing is a risk with its own reward.  The obvious goal is to achieve maximum reward with minimum risk.  Duh.  But what are the risks and how do you assess them?  What are the potential returns?  What's about the not-so-obvious risks?  And what's reasonable to expect in today's economy? Tough questions!
Balancing in our chairs behind The Real Estate Guys™ golden microphones (actually, they're black with smelly foam that prevents our P's from popping too profusely), to talk through all of these perplexities are:
Your Host and mental gymnast, Robert Helms
Co-host and floor tumbler, Russell Gray
Chief spotter, the Godfather of Real Estate, Bob Helms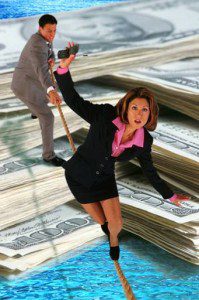 Real estate investing is as much an art as it is a science. There are so many different markets, sub-markets, product types and deal structures to choose from.  Beyond that, there are variations in economic conditions, seller motivations, tax laws, interest rates and on and on and on.  The types of returns which can be attained in a real estate investment range from bankruptcy (on the VERY negative side) to infinite returns (profit on nothing invested). We like the latter better, don't you?
Recognizing that real estate investing is "non-traditional" when compared to the conventional approach of "work hard, pay taxes, live below your means and buy stocks, bond and mutual funds for the long haul" – we talk about the ranges of returns which are reasonable to expect when investing in certain kinds of real estate.  We also talk about how certain deal structures can really improve your ROI.
Another topic of discussion is the risks of investing versus those of NOT investing.  There is an adage which says that the more risk you take, the more return you should demand.  We agree with that one. Of course, it presupposes that you understand the risks and can factor them into your decisions.
There is another adage which says that higher returns mean more risk.  NOT NECESSARILY!  There are actually deal structures which REDUCE risk while INCREASING return.  So of course, we talk about those things because they are among our favorite benefits of real estate investing!
After this broadcast, we slipped off our leotards (sorry, bad visual) and headed for the showers (worse visual!), pleased with our performance.  Now we're waiting for the judges (that's you) to put up our scores.  We only ask that not take into consideration what we look like in our leotards.  And, that you remember to take us to the gym because, as you probably already know after the leotard visual, we REALLY need the workout!
Listen Now
Don't miss a show!  Subscribe to the Free Podcast
Want More?  Sign Up for The Real Estate Guys™ Free Newsletter!