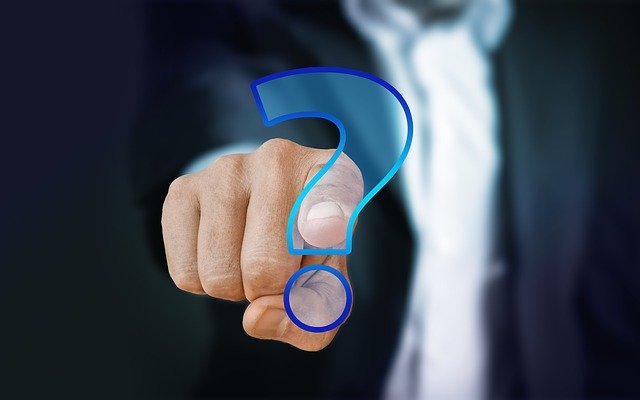 You've got questions. We've got answers. 
That's right. It's time for another segment of Ask The Guys … when we host our most favorite guest … YOU!
This time we're tackling listener questions about choosing a great real estate market, building a bigger portfolio, whether or not an office condo makes sense, and creating a rock-solid reputation in the real estate business. 
And … there's more!
We never tire of hearing what is on your mind. 
Remember … we aren't tax advisors or legal professionals. We give ideas and information … NOT advice. 
In this episode of The Real Estate Guys™ show, hear from:
Your rock-solid host,

Robert Helms

His rocking out co-host,

Russell Gray 
---
Listen
---
Subscribe
Broadcasting since 1997 with over 300 episodes on iTunes!
---
Review
When you give us a positive review on iTunes you help us continue to bring you high caliber guests and attract new listeners. It's easy and takes just a minute! (Don't know how? Follow these instructions).
Thanks!
---
To office condo or not to office condo
Our first question comes from John in Houston, Texas. He's considering purchasing an office condo for his investment management business. 
"I've been doing research, and I get mixed feedback about these being a good investment," John says. 
Is purchasing an office condo really better than leasing if you plan to be in the space for over 10 years? 
It's a great question. 
Let's start with what an office condo is. Maybe it's obvious, but just like you would own a condominium home, you would own a part of an office complex. 
It could be the third floor in the corner or it could be its own building. It really depends on the development and its structure. 
These types of properties appeal to landlords who want commercial tenants instead of residential. The incentive for a business owner is that for what they are paying in rent, they could be working toward owning a building. 
Office condos can be really great investments. 
The biggest consideration for owner users is that not everyone has part of their business plan dedicated to owning real estate. 
But one of the great things about owning the business and owning the real estate is that you can do those two things separately. 
Your business doesn't have to own the building. If you own it instead, you have the flexibility of just selling the business but keeping the building to lease out or selling the building and staying as a tenant. 
It also provides some asset protection benefits and other flexibility in terms of taxes. 
At the end of the day, talk with your legal or tax professional and run the numbers. Figure out the cost of ownership and if it makes sense for you. 
Growing bigger, faster
Casiana in Battle Creek, Michigan, wants to know how to grow her portfolio fast. She currently owns four rental properties and is interested in syndication. 
The whole premise of syndication is being able to do more … faster. 
Every property only cash flows so much … and to get to a really great passive income could take a lot of houses. 
Syndication isn't the only way to go … but it is the next step for many folks, because it allows you to use other people's expertise, money, and resources. 
You can also take advantage of great networking and education events like our Annual Investor Summit at Sea™. Come prepared … reading books by the instructors beforehand is a great start. 
Remember … education for effective action.
The main message is don't trade time for dollars. Put your money to work for you. 
Money doesn't buy happiness … but money can help take the things that make you happy and bring more of them into your life. 
Making sense of markets
Alex in Poulsbo, Washington, is looking to buy a first investment property … but doesn't know where to begin. Maybe markets outside Seattle?
Well, you can make money in Seattle … but Seattle is very expensive. It's one of the more expensive places to try to buy in the U.S. 
You may find out that investing in your home market means the numbers don't work out very well … and since you are thinking about other markets, you've probably figured that out already. 
For those of you that live and invest in the same market … good for you! There's no reason to go outside your market if you live in a place where the numbers work. 
Market analysis starts with listening to the industry buzz … what markets other real estate folks are excited about. 
Then, you look at each market and the key market drivers … factors that create vitality, jobs, and the need … or want … for more tenants to be there. 
Then, you need to look at the market in terms of your personal investment philosophy. 
What are you trying to accomplish as an investor? And what are you willing to do and not willing to do to achieve those goals?
Once you've found a market … or three … that look good to you, get on the ground. 
Go see things in person, and work on building a team. Latch onto a great property manager. 
Find experts who know the area. They should know where the path of progress is, where demand is going, and where the good tenants are.
They will help you drill down to the neighborhood where you should look for property. 
Carefully building credibility
Mike in Buffalo, New York, wants to know how to build credibility in his brand new real estate investment company as a wholesaler or investor. 
Credibility takes time to build. It's like a reputation. 
You have one reputation. It takes you years to build it … and the whole thing can topple down in a minute. 
So, you've got to be very strategic and careful about building your credibility. 
It starts with presentation … how you show up, look, walk, and talk. 
Then, look at who you associate with. Seek out experts in the industry who are top notch quality, and find ways to enter their circles. Offer your help. Ask them questions. Find mentors. 
And … of course … do great work. 
In the end, credibility takes time and consistency. 
More Ask The Guys
Listen to the full episode for more questions and answers. 
Have a real estate investing question? Let us know!  Your question could be featured in our next Ask The Guys episode.
More From The Real Estate Guys™…
The Real Estate Guys™ radio show and podcast provides real estate investing news, education, training, and resources to help real estate investors succeed.
---
Love the show?  Tell the world!  When you promote the show, you help us attract more great guests for 

your

 listening pleasure!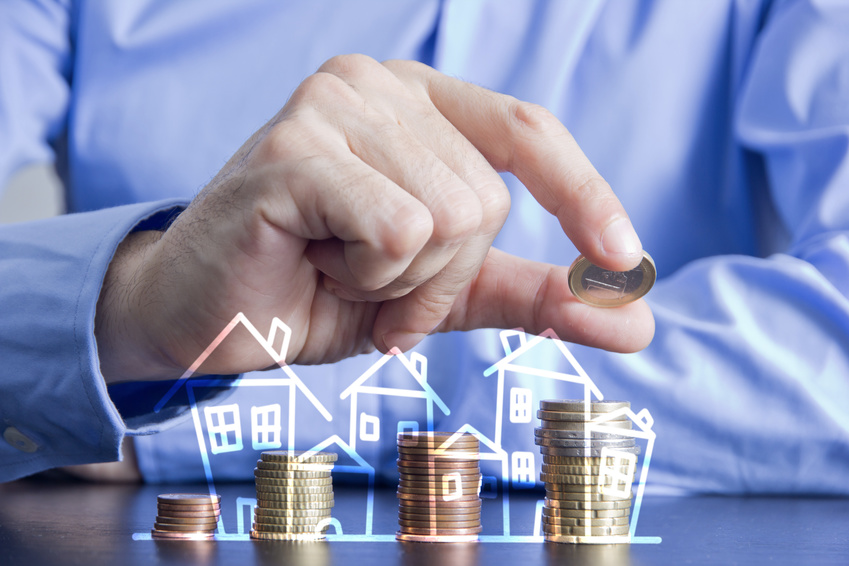 They say the best deals go first … so it is too late in the cycle to find great real estate investment opportunities?
We say the answer is no. 
We're visiting with a multi-market investor who is finding plenty of deals … even this deep into the economic cycle. 
Join us as we push past talk of bubbles and compressed cap rates to uncover deals still up for steals!
In this episode of The Real Estate Guys™ show, hear from:
Your dealing host,

Robert Helms

His reeling co-host,

Russell Gray 

President of ROI Turn Key Properties,

Jared Garfield
---
Listen
---
Subscribe
Broadcasting since 1997 with over 300 episodes on iTunes!
---
Review
When you give us a positive review on iTunes you help us continue to bring you high caliber guests and attract new listeners. It's easy and takes just a minute! (Don't know how? Follow these instructions).
Thanks!
---
The complex market ecosystem
It's not just important what you invest in … but where. 
Markets are different across the world. So, today we're going to focus on studying market trends to find excellent real estate investments. 
There is a lot of talk about "the market cycle." But you see, there's not just one market cycle. And some market cycles run concurrently. Others lag … and some are completely opposite of others. 
The key is to make decisions on where to invest depending on where you think the puck is going. 
Remember that markets are more than just geography. They also take in demographics. 
Economic cycles affect markets too … and they are affected by the business cycle … the ebb and flow of supply and demand. 
It's an extremely complex ecosystem. 
Because real estate moves slowly, you don't day trade. You look out at the horizon and think about the long game. 
There's also a lot you can learn from other people's experiences. There are plenty of resources from people who have been through a market downturn or downward cycle before. 
Just don't forget that in real estate, there is no one great, perfect real estate market. 
The trick is to match a market with your personal investment philosophy … who you are as an investor, what you're trying to accomplish, your goals and dreams. 
Focusing on a handful of markets can make a lot of sense in the long term. 
Our guest is in a lot of markets and does a lot of thinking and research about this very topic … and he is here to talk about some of the markets he likes for investors today. 
Identifying and adapting to markets
Jared Garfield used to go to his grandfather's real estate office, drink soda, and talk real estate. 
"From the time when I was a kid, I wanted to be in real estate and follow in the family business," Jared says. 
But Jared learned from his family's successes and failures … and what he learned was the power of diversification. 
Jared started buying houses in college. He bought foreclosures and flipped them for modest profits. After graduation, he built up a pretty large real estate portfolio. 
But Jared recognized that markets change. A market that is more cash flow oriented becomes more of an appreciation market over time. Dallas, Texas, is the perfect example. 
So, Jared spends a lot of his time watching that evolution and … to the best degree possible … anticipating it. 
"I developed a spreadsheet that analyzes 278 metropolitan statistical areas across the entire country on about 80 different metrics," Jared says. 
Jared incorporated everything from poverty level to crime to test scores to media to affordability … and he looked at appreciation, building permits, job growth, population and more. 
"With that, we've identified some markets where you can really outperform many of the other markets," Jared says. 
Jared also says it is important to think about submarkets. Investors tend to be the first in when there is an opportunity and the first to leave. 
So, Jared likes to look at secondary and tertiary markets. Take Huntsville, Alabama, for example. 
Huntsville is known as the Pentagon of the South. It's home to NASA, Boeing, Lockheed, and Raytheon, and the FBI just moved 4,500 jobs from Langley to Huntsville. 
Jared bought foreclosed houses in C or C+ neighborhoods for $28,000 to $35,000. They put in an average of $30,000 into rehab. Five years later, those homes are selling for about $120,000. 
The cash flow is really good. 
But, Jared says, you have to deploy different strategies at different phases of the cycle. 
Now that Huntsville is no longer an absorption project … it's expansion, full tilt … there is no reason to buy turnkey in C class neighborhoods. Instead, it makes more sense to buy new construction. 
"A market gives you what the market gives you, and you have to decide how to take that and turn it into something that makes sense," Jared says. 
Selecting the right market for you
There's a lot to learn about selecting and profiting in high cash flow markets … that's why Jared has prepared a special report for our listeners. 
In this report, Jared shares how to choose markets … the metrics you should use and how to understand the difference between high cash flow markets and others. 
Jared also shares what things you should watch for in each of his top market picks. 
One of those big factors is the one-horse town. 
A one-horse town doesn't mean small. It could also mean a big town with a very segmented workforce. 
Seattle took a bath when Boeing laid-off workers in 1990. Houston had it rough because it used to be pretty much just oil. You've got to have a diversity of employment and industries. 
"I like to invest in towns that are at least 300,000 in population and have a variety of employment sectors," Jared says. 
With single-family investing, all the data is there for you to pick the right market and get high returns … you just have to know how to look. 
For more tips and experiences from Jared, listen in to the full episode!
More From The Real Estate Guys™…
The Real Estate Guys™ radio show and podcast provides real estate investing news, education, training, and resources to help real estate investors succeed.
---
Love the show?  Tell the world!  When you promote the show, you help us attract more great guests for 

your

 listening pleasure!
It's one of our favorite segments … answering YOUR real-world questions about real estate investing.
In this batch of mail, we run through where to start with syndication and investing to how to think about self-directed retirement funds and everything in between.
As a reminder, our show is about offering ideas and information, but we are not legal or tax professionals and do not give advice. Always see a pro for advice on your specific situation.
In this episode of The Real Estate Guys™ show you'll hear from:
Your problem-solving host, 

Robert Helms

His unraveling co-host, 

Russell Gray
---
Listen
---
Subscribe
Broadcasting since 1997 with over 300 episodes on iTunes!
---
Review
When you give us a positive review on iTunes you help us continue to bring you high caliber guests and attract new listeners. It's easy and takes just a minute! (Don't know how? Follow these instructions).
Thanks!
---
Question: I'm a real estate agent and would like to start investing for myself. How do I get started?
Kristen in Seattle, Washington, brought us this wonderful question. First of all, hats off to you for wanting to be your own best client!
Starting with the right education is so important and so is developing your network. You might consider joining an investment club, but you could also think even bigger and start your own!
Starting a syndication or investment club can be very successful if you surround yourself with the right people and experts. Here's a few people you'll probably want to include:
✓  A CPA to help with understanding tax benefits
✓  A mortgage broker to extract excess equity
✓  Other real estate agents … especially those with investment knowledge
You can convert your pursuit of education into a profitable business. Start by going to events with meetups and investment clubs. Remember, it's not just the presenters who have a great story. It's also the people in the seats. Make lasting connections with other attendees, and bring them into your network.
Question: Which materials … books and blogs should I read for getting educated in investing?
Our best advice to Luca in Croatia, who submitted this question, is to not just read a book … STUDY a book. Prepare your mindset to start thinking like an entrepreneur.
What does this mean? Find a group of people who are interested in investing, and get together and discuss a book.
You'll learn by listening to what others have to say AND teaching different concepts. Repeat the process of learn, study, teach, and use these discussion groups to build your network.
Recruit people who are further along in the investment process than you to learn from them. You want to discover not only the technical aspects of what they do, but also how they think. Explore their mindset and examine how it makes them successful.
Question: I want to self-direct my retirement funds after I leave my job. How can I use this money to invest in real estate?
This question comes from Jason in Stokesdale, North Carolina. Some aspects of this type of investing can get a little tricky, so remember to always seek advice from a tax and legal professional.
For money that's in a 401k from an employer, you might have access to what's called an in-service withdrawal. You might also consider taking out a loan on your 401k.
As with any investment, make sure that the numbers add up, especially since there are important tax considerations to make when you're investing borrowed money. This is also where a CPA will come in handy.
The vast majority of custodians do not allow for traditional investing and don't charge a lot in fees and maintenance charges because they make a piece of what you're investing in. Non-traditional custodians may charge more fees upfront because they do not make a piece of anything you invest in, but they can offer more flexibility in what you invest in.
If you want to know more on this topic, we have a couple reports that might be helpful on Qualified Retirement Plans (QRP) and Individual Retirement Accounts (IRA). You can get both of those by emailing QRP (at) realestateguysradio (dot) com AND IRA (at) realestateguysradio (dot) com.
Question: For those who don't like all the work of real estate investing, how do you find a trusted syndicator?
Roy in Bridgewater, New Jersey, and Patrick in San Diego, California had similar questions about passive investing through a syndicator. They both want to break into the bigger real estate deals, but are worried about putting their money into the wrong hands. Syndication is a powerful tool that we're big fans of here on the podcast, but vetting your syndicator is key!
First, look up all the info you can on your sponsor and know who you're dealing with. Ask them upfront if there's anything important you should know about them or their business, and then, go searching.
Referrals are a good way to get to know your sponsor. Careful Google searching (watch out for false information on the internet!) and looking up professional licenses and potential trouble with regulators are also essential before doing a deal.
Also, make sure their attorneys and legal documentation all checks out.
As we've said many times before … develop a relationship with the sponsor. Take the time to get to know them and the types of deals they do to make sure it's a good match.
We'd love to talk to you more about syndication at our Secrets of Successful Syndication event on September 13-14. Register now!
Question: I have a commercial property near the end of its lease. Should I sell it or keep the passive income?
Colleen in Savannah, Georgia, has had a triple-net (commercial) property for 13 years, but the lease will be up in 4 years. She enjoys the passive income from the property, but wants to know if it might be time to let it go.
We discussed the advantages of commercial property in detail with Tom Wilson in our Profitable Niches series, and the longer leases and steady income are definitely big pluses!
Lease negotiation can happen before a lease is up, so that's an option to make the deal sweeter for a potential buyer. But, here are a couple questions we would ask to determine if selling is the right choice:
✓  Knowing what you know now, would you buy it?
✓  If you did sell it, what would you do with the money?
Ultimately, the decision to sell or keep the property is up to you, but evaluating the lease with fresh eyes is a good way to keep your investments in line with your goals!
Question: How can I make some of my assets more liquid to prepare for an economic downturn?
Marty in Richmond, Virginia, has some real estate investment experience, but he's concerned about a possible negative turn in the economy and how to protect some of his assets he's received after selling a property.
We discussed the state of the economy and how to protect and grow wealth at great length in our video series: The Future of Money & Wealth. Take a look at that seminar for valuable insights from incredible experts.
To answer the question, if you think the market is going to downturn, you'll want to play your investments differently. There are pros and cons for stock market investment and even bank investment, and they all carry different risks.
If you want something that is liquid and fairly stable in relation to the dollar, you could consider a couple options like currencies, precious metals like gold, or putting your money in the bank or a safe.
Some other creative strategies are looking into a private mortgage or note or even paying cash outright for a property. As long as you're able to cover property taxes, having a property in a stable market is a good way to keep cash flowing in a down market. Even in a poor economy, people need a place to live.
Question: How many times a year is your syndication class given?
This was an easy one from Floyd in Las Vegas, Nevada. We do our Secrets of Successful Syndication podcast twice a year. The next one is coming up in September, and we'd love to see you there!
---
More From The Real Estate Guys™…
The Real Estate Guys™ radio show and podcast provides real estate investing news, education, training and resources to help real estate investors succeed.
You've probably heard Amazon has been shopping for a second home.
In typical corporate fashion, Amazon put out an RFP (Request for Proposal) and many North American cities have been falling all over themselves hoping to win the big prize.
And who can blame them?
After all, Amazon is projecting FIFTY-THOUSAND jobs … with an average annual salary of $100,000 … which is $5 BILLION per YEAR … PLUS another $5 BILLION in capital investment.
That's a LOT of new economic activity to cram into one metro.
Think about it.  Fifty-thousand jobs is enough for every single man, woman, and child in the cities of Cerritos, CA; Harrisburg, PA; or Galveston TX.
Of course, none of those cities are in the running because they're too tiny.  But the potential impact on whatever metro wins is substantial.
Amazon says they aren't going to announce until 2018, so we'll have to wait and see where they end up … and what kind of incentives they get out of the deal.
A quick perusal of the RFP outlines what Amazon is looking for.
Here are some highlights about what Amazon wants in a market …
A metro with more than 1 million people
A stable and business-friendly environment
Urban or suburban locations attractive to technical talent
An international airport within 45 minutes with direct flights to key cities
High capacity connectivity (fiber optic and cellular)
Access to large, educated labor force
Attractive community and quality of life for employees
Here's what Amazon wants in a deal …
Access to mass transit to the site
"Scale and creativity" in real estate options (it'll be interesting to see what this looks like)
There's more, but these are the biggies.
Of course, a business doesn't have to be Amazon to want these things.  They just have enough clout to make a public spectacle of it.
Meanwhile, there are some things to think about as you watch this unfold.
Primary jobs create secondary and tertiary jobs.
Amazon boasts it's "been a catalyst for development in downtown Seattle with an abundance of restaurants, services, coffee shops …".
So it's not just 50,000 Amazon jobs at stake … it's billions in local commerce as Amazon's employees spend big chunks of their salaries in the local community and create lots of non-Amazon jobs.
Amazon claims every dollar they invested in Seattle generates an additional $1.40 for the city's overall economy.
So on a $5 billion investment, that's ANOTHER $2 billion in economic juice for the winning geography.
And while local landlords may not rent directly to many of Amazon's $100,000-per-year workers … Amazon employees' spending will create lots of lower paying jobs for potential tenants.
It's a safe bet Amazon's presence will be good for landlords.
Other employers may follow the leader.
Most companies aren't big enough to do the kind of research Amazon is doing.
We're guessing more than a few employers looking to expand or relocate may just decide, "If it's good enough for Amazon, it's good enough for us."
Some businesses may move to the area specifically to be near Amazon.  That's even more primary, secondary and tertiary jobs.
Again, all very good for landlords.
Don't end up paying for the farm the city gives away.
Sometimes in their zeal to notch political points or a marquee win, government officials can blow their budgets landing a big fish.
But the big fish … in this case Amazon … doesn't pay the price.  They're usually exempted through "incentives."  Instead, the bill ends up with the locals.
We're not saying that's happening here.  We don't know the terms of any deal.  But it's something we'll look at closely when the final deal's announced.
It's been reported San Antonio dropped out of the running because of concerns they "would not be highly competitive from a 'real estate and incentives perspective.'"
San Antonio's mayor is quoted as saying, "Blindly giving away the farm isn't our style."  It probably shouldn't be yours either.
So pay attention to what the winner pledges … and whether it's likely to affect property owners or small businesses.
If you're not careful, you may end up moving in just in time to pick up your share of the tab for the incentives.
The real estate opportunity will develop slowly.
Even though all this is in the news, there's no easy way for Wall Street hot money to front-run investors into Main Street real estate.  It's too cumbersome.
So even though you're watching the opportunity develop on the front page of mainstream financial news, you have a good chance to get in while the getting's good.
As plans are announced, the impact on local housing, land, retail, and commercial space will become more apparent.
Once the market is announced, the FIRST thing to do is get boots-on-the-ground and build a team.  They'll help you find the pockets of opportunity.
Our bet is Amazon will pick the best LONG-TERM deal.  They've been playing the long game for their entire existence, and Wall Street seems fine with it.
We'd be shocked if the final criteria for Amazon's decision are primarily financial incentives, which are most important early.
We think the front runners are probably those cities with great infrastructure in terms of airport, freeways, mass transit, education, population, and connectivity.
Cities who don't already have all this in place probably can't make investments big enough fast enough to win … no matter how much tax savings and real estate they give away.
Another reason to think the winner will be a bigger metro is the burden of any incentives must be borne by the people and businesses already there.
Many hands make a light load.  If each voter's slice of the burden is too big, the politicians and Amazon might have a big PR problem.
Amazon's smart.  If they want big perks without upsetting the locals, they know they'll need a bigger population to share the load.
But since you've read this far, we'll go out on a limb and say if we had to place a bet (and we don't), our money would be on Atlanta.
It's huge, has great everything, and gives the new HQ proximity to both Latin America and Europe.
Of course, we could be dead wrong (and often are), but it's fun to speculate.
Is Amazon a prime opportunity for real estate investors?
Time will tell, but it's certainly a story worth watching.  The odds are good.
Any time this much economic activity is pointed at a single market, there's certainly going to be a lot of opportunity.
The big question is when and where.  Stay tuned!
Until next time … good investing!
---
 More From The Real Estate Guys™…
The Real Estate Guys™ radio show and podcast provides real estate investing news, education, training, and resources to help real estate investors succeed.
We've heard some chatter in the news about regulations restricting travel.
Apparently, China's restriction on the movement of capital is affecting global real estate markets.
But don't just take our word for it.  Check out this January 26 Bloomberg headline …
China's Army of Global Homebuyers is Suddenly Short on Cash
"China's escalating crackdown on capital outflows is sending shudders through property markets around the world."
This highlights a point we've been making for quite some time … China's growing global financial influence has Main Street ramifications.
Consider this Bloomberg article from late last year …
World's Biggest Real Estate Frenzy Is Coming to a City Near You
"Welcome to ground zero for the world's largest cross-border residential property boom. Motivated by a weakening yuan, surging domestic housing costs and the desire to secure offshore footholds, Chinese citizens are snapping up overseas homes at an accelerating pace."
"In the U.S., they're increasingly searching for properties in Houston, Orlando and Seattle, which displaced San Francisco in the first quarter as the third-most viewed U.S. market on Juwai.com, a Chinese search engine for offshore real estate."
Now let's put the two articles together and marry them to some other thoughts and observations.
First, these are just reports.  They're the START of your investigation, not the conclusion.
The facts you uncover aren't by themselves "good" or "bad."  They're just information.
What the information means to YOU depends a lot on how you're approaching your investing.
If you're flipping in Houston or Orlando, you might be riding a hot market wave driven by Chinese demand … whether you know it or not.
But if the Chinese demand is receding, you could get caught.  That would be bad.
So perhaps you'd want to reduce your exposure … and only flip houses you could afford to hold until the market got hot again.
On the other hand, if you're a long-term income investor, you might think it's GREAT that the flow of Chinese money is slowing.
Lower prices make it easier to get a deal that cash flows.
The point is that the facts are neutral.  What matters is how YOU interpret and respond.
There is no one size fits all answer … and that's GOOD.  Otherwise, there'd be a lot less opportunity.
Of course, you can only respond to the facts you see.
So if you're not paying attention to the linkages, you might not think Chinese financial policy has any affect on your real estate investing half a world away.
But these articles indicate it does.
We've been talking about China for a while now.  And now, there's a whole NEW dynamic to consider …
Like him or not, President Trump is stirring several pots pretty aggressively.  China may be on Trump's list.
After he was elected, but before he was inaugurated, Trump vowed to name China a currency manipulator.  But so far, he hasn't done it.
China is an economic force on many levels.  Just as the rest of the world has needed to watch the United States (and still does) … for the last few years, the United States has needed to watch China.
And now, the United States needs to watch China watch the United States!
How will the dance between the two largest economies play out on Main Street?
The rise of China has made investing more interesting, exciting, and complicated.
The rise of Donald Trump has turbo-charged all of that.
Here's the GREAT NEWS…
Compared to stocks, bonds and commodities, real estate is SUPER simple and boring.
That's good for us because we aren't that bright.
But compared to real estate investing 30 years ago, it's more complicated.
So again, how it feels to YOU depends on what you invest in and how long you've been investing.
We think stock, bond and commodity investors will increasingly discover real estate in their search for yield, stability, wealth preservation, privacy, asset protection, and simplicity.
That's because real estate is arguably one of the best safe haven investments in volatile times.
But there's a learning curve to be a real estate investor.  You can't just sit in your crib with an app and dial up investment properties.
Of course, this doesn't mean you're personally dealing with tenants and toilets.
Yuck.
However, it does entail learning a new investing language, and building new relationships with advisors and purveyors of opportunities.  You're joining a new club.
But even if you already know how to invest in real estate, you have a learning curve too.  Because the world is rapidly changing due to geo-politics, demographics, technology and systemic weakness.
It's wise for experienced real estate investors to develop a sense of macro-trends and how they translate to Main Street real estate investing.
It's dangerous to keep your nose too close to the grindstone.
Of course, it's no secret we see a big opportunity for experienced active real estate investors to partner with transitioning paper asset investors through syndications.
Whether the money is fleeing China or a bubbly U.S. stock market, investors are looking for better places to store and grow their wealth.
Those movements will create challenges and opportunities depending on how you position yourself.
The key is to pay attention, seek out wise perspectives and new ideas, and to build a network of people who can help you take appropriate action.
We don't know where the world will be in the coming months.
But we know on April 1st, we'll be huddling up with our Investor Summit at Sea™ faculty and nearly 180 investors from all over the world.
We'll be talking Trump, China, the U.S. dollar, gold, real estate markets and niches, and more.
You're invited to join us.  It's always amazing.
More From The Real Estate Guys™…
The Real Estate Guys™ radio show and podcast provides real estate investing news, education, training and resources to help real estate investors succeed.