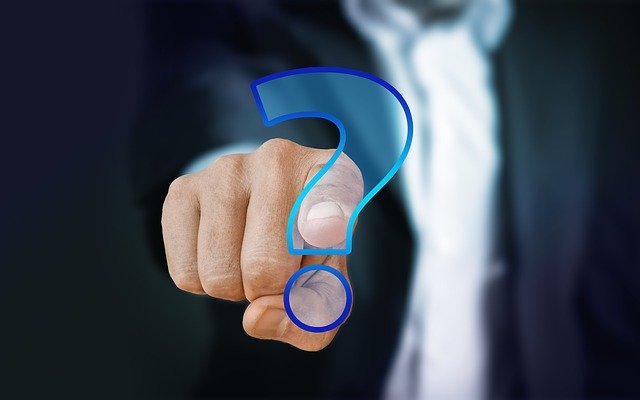 You've got questions. We've got answers. 
That's right. It's time for another segment of Ask The Guys … when we host our most favorite guest … YOU!
This time we're tackling listener questions about choosing a great real estate market, building a bigger portfolio, whether or not an office condo makes sense, and creating a rock-solid reputation in the real estate business. 
And … there's more!
We never tire of hearing what is on your mind. 
Remember … we aren't tax advisors or legal professionals. We give ideas and information … NOT advice. 
In this episode of The Real Estate Guys™ show, hear from:
Your rock-solid host,

Robert Helms

His rocking out co-host,

Russell Gray 
---
Listen
---
Subscribe
Broadcasting since 1997 with over 300 episodes on iTunes!
---
Review
When you give us a positive review on iTunes you help us continue to bring you high caliber guests and attract new listeners. It's easy and takes just a minute! (Don't know how? Follow these instructions).
Thanks!
---
To office condo or not to office condo
Our first question comes from John in Houston, Texas. He's considering purchasing an office condo for his investment management business. 
"I've been doing research, and I get mixed feedback about these being a good investment," John says. 
Is purchasing an office condo really better than leasing if you plan to be in the space for over 10 years? 
It's a great question. 
Let's start with what an office condo is. Maybe it's obvious, but just like you would own a condominium home, you would own a part of an office complex. 
It could be the third floor in the corner or it could be its own building. It really depends on the development and its structure. 
These types of properties appeal to landlords who want commercial tenants instead of residential. The incentive for a business owner is that for what they are paying in rent, they could be working toward owning a building. 
Office condos can be really great investments. 
The biggest consideration for owner users is that not everyone has part of their business plan dedicated to owning real estate. 
But one of the great things about owning the business and owning the real estate is that you can do those two things separately. 
Your business doesn't have to own the building. If you own it instead, you have the flexibility of just selling the business but keeping the building to lease out or selling the building and staying as a tenant. 
It also provides some asset protection benefits and other flexibility in terms of taxes. 
At the end of the day, talk with your legal or tax professional and run the numbers. Figure out the cost of ownership and if it makes sense for you. 
Growing bigger, faster
Casiana in Battle Creek, Michigan, wants to know how to grow her portfolio fast. She currently owns four rental properties and is interested in syndication. 
The whole premise of syndication is being able to do more … faster. 
Every property only cash flows so much … and to get to a really great passive income could take a lot of houses. 
Syndication isn't the only way to go … but it is the next step for many folks, because it allows you to use other people's expertise, money, and resources. 
You can also take advantage of great networking and education events like our Annual Investor Summit at Sea™. Come prepared … reading books by the instructors beforehand is a great start. 
Remember … education for effective action.
The main message is don't trade time for dollars. Put your money to work for you. 
Money doesn't buy happiness … but money can help take the things that make you happy and bring more of them into your life. 
Making sense of markets
Alex in Poulsbo, Washington, is looking to buy a first investment property … but doesn't know where to begin. Maybe markets outside Seattle?
Well, you can make money in Seattle … but Seattle is very expensive. It's one of the more expensive places to try to buy in the U.S. 
You may find out that investing in your home market means the numbers don't work out very well … and since you are thinking about other markets, you've probably figured that out already. 
For those of you that live and invest in the same market … good for you! There's no reason to go outside your market if you live in a place where the numbers work. 
Market analysis starts with listening to the industry buzz … what markets other real estate folks are excited about. 
Then, you look at each market and the key market drivers … factors that create vitality, jobs, and the need … or want … for more tenants to be there. 
Then, you need to look at the market in terms of your personal investment philosophy. 
What are you trying to accomplish as an investor? And what are you willing to do and not willing to do to achieve those goals?
Once you've found a market … or three … that look good to you, get on the ground. 
Go see things in person, and work on building a team. Latch onto a great property manager. 
Find experts who know the area. They should know where the path of progress is, where demand is going, and where the good tenants are.
They will help you drill down to the neighborhood where you should look for property. 
Carefully building credibility
Mike in Buffalo, New York, wants to know how to build credibility in his brand new real estate investment company as a wholesaler or investor. 
Credibility takes time to build. It's like a reputation. 
You have one reputation. It takes you years to build it … and the whole thing can topple down in a minute. 
So, you've got to be very strategic and careful about building your credibility. 
It starts with presentation … how you show up, look, walk, and talk. 
Then, look at who you associate with. Seek out experts in the industry who are top notch quality, and find ways to enter their circles. Offer your help. Ask them questions. Find mentors. 
And … of course … do great work. 
In the end, credibility takes time and consistency. 
More Ask The Guys
Listen to the full episode for more questions and answers. 
Have a real estate investing question? Let us know!  Your question could be featured in our next Ask The Guys episode.
More From The Real Estate Guys™…
The Real Estate Guys™ radio show and podcast provides real estate investing news, education, training, and resources to help real estate investors succeed.
---
Love the show?  Tell the world!  When you promote the show, you help us attract more great guests for 

your

 listening pleasure!