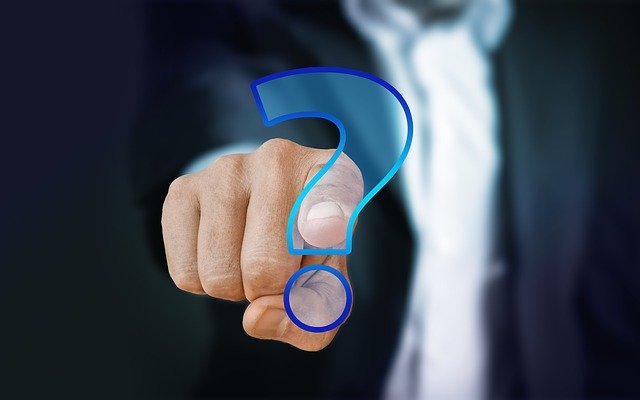 You've got questions. We've got answers. 
That's right. It's time for another segment of Ask The Guys … when we host our most favorite guest … YOU!
This time we're tackling listener questions about choosing a great real estate market, building a bigger portfolio, whether or not an office condo makes sense, and creating a rock-solid reputation in the real estate business. 
And … there's more!
We never tire of hearing what is on your mind. 
Remember … we aren't tax advisors or legal professionals. We give ideas and information … NOT advice. 
In this episode of The Real Estate Guys™ show, hear from:
Your rock-solid host,

Robert Helms

His rocking out co-host,

Russell Gray 
---
Listen
---
Subscribe
Broadcasting since 1997 with over 300 episodes on iTunes!
---
Review
When you give us a positive review on iTunes you help us continue to bring you high caliber guests and attract new listeners. It's easy and takes just a minute! (Don't know how? Follow these instructions).
Thanks!
---
To office condo or not to office condo
Our first question comes from John in Houston, Texas. He's considering purchasing an office condo for his investment management business. 
"I've been doing research, and I get mixed feedback about these being a good investment," John says. 
Is purchasing an office condo really better than leasing if you plan to be in the space for over 10 years? 
It's a great question. 
Let's start with what an office condo is. Maybe it's obvious, but just like you would own a condominium home, you would own a part of an office complex. 
It could be the third floor in the corner or it could be its own building. It really depends on the development and its structure. 
These types of properties appeal to landlords who want commercial tenants instead of residential. The incentive for a business owner is that for what they are paying in rent, they could be working toward owning a building. 
Office condos can be really great investments. 
The biggest consideration for owner users is that not everyone has part of their business plan dedicated to owning real estate. 
But one of the great things about owning the business and owning the real estate is that you can do those two things separately. 
Your business doesn't have to own the building. If you own it instead, you have the flexibility of just selling the business but keeping the building to lease out or selling the building and staying as a tenant. 
It also provides some asset protection benefits and other flexibility in terms of taxes. 
At the end of the day, talk with your legal or tax professional and run the numbers. Figure out the cost of ownership and if it makes sense for you. 
Growing bigger, faster
Casiana in Battle Creek, Michigan, wants to know how to grow her portfolio fast. She currently owns four rental properties and is interested in syndication. 
The whole premise of syndication is being able to do more … faster. 
Every property only cash flows so much … and to get to a really great passive income could take a lot of houses. 
Syndication isn't the only way to go … but it is the next step for many folks, because it allows you to use other people's expertise, money, and resources. 
You can also take advantage of great networking and education events like our Annual Investor Summit at Sea™. Come prepared … reading books by the instructors beforehand is a great start. 
Remember … education for effective action.
The main message is don't trade time for dollars. Put your money to work for you. 
Money doesn't buy happiness … but money can help take the things that make you happy and bring more of them into your life. 
Making sense of markets
Alex in Poulsbo, Washington, is looking to buy a first investment property … but doesn't know where to begin. Maybe markets outside Seattle?
Well, you can make money in Seattle … but Seattle is very expensive. It's one of the more expensive places to try to buy in the U.S. 
You may find out that investing in your home market means the numbers don't work out very well … and since you are thinking about other markets, you've probably figured that out already. 
For those of you that live and invest in the same market … good for you! There's no reason to go outside your market if you live in a place where the numbers work. 
Market analysis starts with listening to the industry buzz … what markets other real estate folks are excited about. 
Then, you look at each market and the key market drivers … factors that create vitality, jobs, and the need … or want … for more tenants to be there. 
Then, you need to look at the market in terms of your personal investment philosophy. 
What are you trying to accomplish as an investor? And what are you willing to do and not willing to do to achieve those goals?
Once you've found a market … or three … that look good to you, get on the ground. 
Go see things in person, and work on building a team. Latch onto a great property manager. 
Find experts who know the area. They should know where the path of progress is, where demand is going, and where the good tenants are.
They will help you drill down to the neighborhood where you should look for property. 
Carefully building credibility
Mike in Buffalo, New York, wants to know how to build credibility in his brand new real estate investment company as a wholesaler or investor. 
Credibility takes time to build. It's like a reputation. 
You have one reputation. It takes you years to build it … and the whole thing can topple down in a minute. 
So, you've got to be very strategic and careful about building your credibility. 
It starts with presentation … how you show up, look, walk, and talk. 
Then, look at who you associate with. Seek out experts in the industry who are top notch quality, and find ways to enter their circles. Offer your help. Ask them questions. Find mentors. 
And … of course … do great work. 
In the end, credibility takes time and consistency. 
More Ask The Guys
Listen to the full episode for more questions and answers. 
Have a real estate investing question? Let us know!  Your question could be featured in our next Ask The Guys episode.
More From The Real Estate Guys™…
The Real Estate Guys™ radio show and podcast provides real estate investing news, education, training, and resources to help real estate investors succeed.
---
Love the show?  Tell the world!  When you promote the show, you help us attract more great guests for 

your

 listening pleasure!
A litany of listener questions about how to choose a great real estate market to invest in, how to build a bigger portfolio faster, whether or not an office condo makes sense, what it takes to create a rock-solid reputation in a relationship business, and more.
So listen in as The Real Estate Guys™ answer listener questions!
---
More From The Real Estate Guys™…
The Real Estate Guys™ radio show and podcast provides real estate investing news, education, training, and resources to help real estate investors succeed.
---
Love the show?  Tell the world!  When you promote the show, you help us attract more great guests for 

your

 listening pleasure!
It's easy to figure out where tax incentives lie in wait. Just study the tax code.
The latest version of the tax code introduces a new tax shelter … opportunity zones. But … what are opportunity zones?
In this episode of The Real Estate Guys™ show, we dive into what we know about opportunity zones … including three MAJOR benefits.
You'll hear from:
Your opportunistic host, 

Robert Helms

His inopportune co-host, 

Russell Gray
---
Listen
---
Subscribe
Broadcasting since 1997 with over 300 episodes on iTunes!
---
Review
When you give us a positive review on iTunes you help us continue to bring you high caliber guests and attract new listeners. It's easy and takes just a minute! (Don't know how? Follow these instructions).
Thanks!
---
Opportunity zones: The basics
There's a way to pay no tax on certain investments AND heal struggling communities. We're talking about opportunity zones.
These new geographic tax shelters are encoded in the version of the tax code passed in 2017 … but they're not totally finalized yet.
That doesn't mean they're not important … savvy investors will be absorbing all the info they can BEFORE opportunity zones go into action.
The idea of opportunity zones is to offer a tax-favored investment vehicle for people who already have capital gains in other investments.
Opportunity zones will be located in low-income communities ripe for revitalization … and will be located in every state in the U.S.
The fundamental purpose of opportunity zones is to encourage long-term investments in struggling communities.
Congress has established an incentive framework that is flexible and unique. This is essentially a new class of investment.
These opportunity zones complement existing community development plans. In essence, the project is treating the U.S. like a giant rehab project.
You'll basically be moving yourself into a pre-identified path of progress. There hasn't been a ton of incentive for investors to come into these run-down, lower income areas. But NOW there is.
The benefits of opportunity zones
Like we said earlier, the idea of opportunity zones is set, but the legislation is not in action yet. The appropriate documentation and legislation will be in place by the end of 2018.
So NOW is your time to prepare for the future.
There are definite differences between this opportunity and other investments. Generally, you're required to pay tax when you liquidate capital gains.
But investing in opportunity zones provides three unique tax benefits. Before we get into those, we do want to clarify … this investment is only available for investors who already have capital gains from previous investors.
But not to worry … if you're a newer investor who doesn't have any capital gains yet, there are ways to get in on the action. We'll get into those in the next section.
Now, the three tax benefits …
You can

defer your original capital gains tax

for up to 10 years. As you probably know, it's always better to defer taxes than to pay now.

You also get a

10 to 15 percent discount

on your original capital gains tax.

AND …when appreciated capital gains are put into an opportunity zone investment, the gains you make from

that

investment are

completely tax free.
There is a timeline. You have to sell the appreciated assets and invest the capital gains into one or more opportunity zone investments within 180 days.
But we want to emphasize … your capital gains from properties in opportunity zone areas will be completely TAX FREE.
No capital gains? How to invest in opportunity zones
The government has a goal here … they want to bring a ton of investment capital to certain areas and swing them around.
In that vein, there is a certain requirement you have to follow to invest in opportunity zones … there is NO tax incentive if you own property in an opportunity zone under your own name.
You have to invest in opportunity zones through opportunity funds.
If you don't have appreciated assets, you may be wondering how you can start an opportunity fund and get in on this great opportunity.
There are a few options …
Invest in an area near an opportunity zone. You'll be boosted up by the wave of capital increasing asset values all around you.

Invest as a syndicator. Set up an opportunity fund … and get other investors to contribute their capital gains.
This last point is something to seriously consider … especially when you start thinking about the stock market.
The stock market is hot, but it's showing signs of faltering. People want to take their capital gains out … but they don't want to pay taxes.
A fantastic solution? Opportunity funds.
All about opportunity funds
What does it take to put together an opportunity fund?
Opportunity funds do not have investment limitations.
They must be organized as a corporation or a partnership.
They do not require official IRS approval … the fund manager can self-certify the fund simply by submitting a form to the IRS.
The process is designed for speed. It cuts out bureaucracy … and brings locally driven change to areas that need it.
But it also requires investors to make REAL change … for example, one requirement we expect to see is that investors put as much into rehab and construction as they spent to acquire the property.
Opportunity zones mean sending money to the bottom of the market … and making the subsequent changes LAST for the long term.
For a map of tagged and categorized opportunity zones, plus more information, simply send us an email at opportunityzones [at] realestateguysradio [dot] com.
And don't think this is the last you'll hear about opportunity zones … we expect this to be a BIG wave in the real estate investing sea, and we'll be providing more information to our listeners as this new opportunity develops.
---
More From The Real Estate Guys™…
The Real Estate Guys™ radio show and podcast provides real estate investing news, education, training, and resources to help real estate investors succeed.
---
Love the show?  Tell the world!  When you promote the show, you help us attract more great guests for 

your

 listening pleasure!
Welcome to our annual edition of Halloween Horror Stories … real world accounts of real estate deals gone horribly wrong.
We're honored our guests chose to share their horror stories with us. They also discuss what they discovered in the process … so YOU can learn what NOT to do.
In this Spooktacular episode of The Real Estate Guys™ show, you'll hear from:
Your spooky host, 

Robert Helms

His spooked co-host, 

Russell Gray

Investors 

Sep Bekam
Todd Sulzinger
Michael Manthei
Brad and Emily Niebuhr
Silvana Shull
Lane Kawaoka
David Kafka

and

Ryan Gibson
---
Listen
---
Subscribe
Broadcasting since 1997 with over 300 episodes on iTunes!
---
Review
When you give us a positive review on iTunes you help us continue to bring you high caliber guests and attract new listeners. It's easy and takes just a minute! (Don't know how? Follow these instructions).
Thanks!
---
The shot heard 'round the neighborhood
Our first story comes from investor Sep Bekam. Sep bought a 36-house parcel and started making repairs and raising rents to market price.
But this made one particular tenant less than happy.
You see, the existing tenant was occupying two houses … one for personal use and one for their daycare business … and the rent raises meant they had to downsize.
But that's life. Sep put a Section 8 tenant into the newly unoccupied property and thought that was that.
Six months later, he found out there had been a drive-by shooting. Turns out the Section 8 tenant had a teen involved in gang and drug activities … not the kind of thing you can find out on a background check.
The Section 8 tenant moved out shortly afterward, and Sep started the process of putting a third tenant in the house. But the old tenant … the daycare owner … still wasn't happy. They started interfering with the leasing agents, trying to scare off prospective renters.
Still, Sep found a new tenant and everything seemed okay again … until about a month later, when the tenant heard loud shots.
Turns out the disgruntled neighbor had fired a paintball gun at the new tenant's house … then told them about the previous drive-by shooting.
The solution … Sep made an agreement with the new tenants to put in a state-of-the-art security system so they would feel safe.
The takeaways … Crime sometimes happens, no matter how many safeguards you have in place. Sep says it's important to mitigate the problem WHEN it happens so it's not associated with the neighborhood.
And keep in mind, Sep has a portfolio of over 100 houses. He reminds investors to not get discouraged … these kinds of horror stories are the exception, not the rule.
The bankrupt builder
Todd Sulzinger started investing his self-directed IRA funds in 2011.
He found a developer building fourplexes who was looking for hard-money loans and decided to sign on.
A few months later, one of the developer's major suppliers went bankrupt. And then … the developer went bankrupt too.
Because Todd was only in on a portion of the fourplex, he couldn't foreclose.
The solution … Todd did his best to fight for the money held in the construction management company. Unfortunately, he never recovered all of his money, and what he did get back didn't return until years later.
The takeaways … "Don't do a hard-money loan on a fourplex," Todd says. Know exactly where your money is going BEFORE you make a loan, and understand what will happen in a worst-case scenario.
Also, make sure you can foreclose on a property. And evaluate the risks of any loan or investments. If you're unsure … ask questions. The vetting process should take time if you're doing it right.
The mysterious doorman
Michael Manthei's troubles didn't start when he bought a 10-unit building in a rougher neighborhood … they started when he replaced one tenant with an older gentleman who seemed like a nice guy.
Soon after the tenant moved in, water started leaking from the apartment into the commercial space downstairs.
Then, there was a death in the apartment.
Turns out, the new tenant had been charging homeless people $10 to shower at his place. He let one woman stay overnight … and she overdosed and died. The man was even running a prostitution operation from the apartment.
The solution … "We kindly asked him to leave, and he complied," Michael says. That wasn't the end … the apartment was in bad shape and had to be gutted and cleaned.
The takeaways … Don't trust your intuition more than the process.
Michael now makes sure new tenants complete an application, do a full criminal and eviction background check, and supply references and employment history before he will even consider them.
He considers that process an investment … on getting quality, long-term tenants.
The curious sucking sound
Brad and Emily Niebuhr do a lot of mixed-use deals. But in one property they bought a few years ago, things went terribly wrong.
First, there was the love triangle. One tenant had her boyfriend added to the lease … but a few months later, the boyfriend moved into the apartment of a DIFFERENT tenant.
But that's not the horror story.
People started to hear lots of noise and banging … including odd sucking sounds … coming from the second tenant's apartment. Then, water started to leak from the apartment into the commercial space below.
Turns out, the tenant and her new boyfriend had jaunted off to Alaska, but not before illegally subletting the apartment.
The subletter had an issue with the bathtub drain … but since he didn't want anyone to know he was there, he was using a Shop Vac to drain water from the bathtub, sometimes as many as 13 times a day.
Even worse … the new subletter was allegedly a drug dealer who brought an unverified service dog onto the property.
The solution … Emily and Brad did a property inspection and gave the subletter notice, and he quickly moved out. They also fixed the drain issue.
The takeaways … If you couldn't tell, Brad and Emily were managing the property without the help of a property management team. They told us that now, they wouldn't go without one.
They also realized that investments are about more than the numbers. Even though the mixed-used property had amazing cap rates and returns, it was in a rural area, and they couldn't find a property manager.
Although they finally have property management now, it took a lot of searching. "There's a learning curve to the due diligence process," the couple says.
When disaster strikes
In 2008, Silvana Shull had a successful business in Japan … a large retail furniture and interior design operation. She bought and designed a custom showroom because the numbers made sense.
But right after, the economy started to shift.
She was able to manage for about three years … until 2011 and 2012, when Japan was struck by a series of natural disasters, including tsunamis and earthquakes.
The operation was destroyed.
Silvana had to make a decision … cut her losses and try to rebuild, or close her business entirely and try to recover what she could.
The solution … Silvana sold the building she bought for less than 10 percent of what she originally paid. She shipped all her remaining inventory to Hawaii, where she eventually was able to sell everything … but the entire process took seven years of daily, dedicated effort. And she did it all while taking care of her two small children.
The takeaways … Running an international operation isn't easy and requires a team. "I didn't listen to advice and thought I could do anything," Silvana says.
If she were to do it again, she would listen more and move slower. Although it's impossible to control natural disasters, Silvana says it probably didn't make sense to expand in Japan, considering she was living in Hawaii at the time.
The incredible shrinking IRA
Lane Kawaoka is a podcaster, like us. His show is called Simple Passive Cashflow.
He is also an investor who has made a few mistakes.
When he was starting out, Lane wanted to use his self-directed IRA to invest in a passive deal, but he didn't know many people.
So, when he got a referral, he didn't do much investigating. Lane invested $43,000 … almost his entire IRA fund … in a deal that looked pretty good on paper.
But then he started networking with other limited partners and heard the operator wasn't the most scrupulous person. A year later, Lane got a letter that said his deal had gone south.
Lane was left with a property that needed $20,000 worth of repairs in a tertiary market with long selling times.
The solution … Lane wrote off the loss and eventually fire-sold the property. He was left with only $7,000 in his IRA fund.
The takeaways … "Don't work with someone you don't know, like, or trust. And don't lose focus on building relationships with other peer investors," Lane says.
Trouble in paradise
This story comes from an investor outside of the U.S. … David Kafka. David is located in Belize.
One day, David got a call from an employee. The police needed him to identify a body. Turns out, it was a client of David's … he had just listed and sold her house.
There were some questions floating around about whether the client had actually wanted to sell, and David had the keys to her house. He was worried he might be a suspect. But he was even more worried about finding the actual killer.
The solution … Eventually, David ended up closing the deal. And he realized he wasn't a detective and couldn't solve the murder. He had to extricate himself.
The takeaways … Dot your I's and cross your T's, says David. When the unexpected happens, you want to put yourself in the best possible position.
Also, remember that sometimes bad things happen to good people … and that many things are simply out of our control. So, be compassionate and have fortitude, but keep your nose out of things that aren't in your jurisdiction.
A red-hot deal
Our last horror story comes from investor Ryan Gibson.
Ryan invested in a condo-conversion development opportunity, converting an existing single-family home into condos.
He had great insurance … probably a little too much, he says. But that insurance came in handy when someone broke in and started a fire two months before the condos were set to be finished.
Ryan was on vacation in Hawaii when he got the call, but he had a local contractor on the ground who could help manage the situation.
The solution … Ryan immediately sent an email out to his investors. He also informed his lender, a bank, right away. And he submitted an insurance claim, which luckily covered the damage to the dollar.
The fire extended the entire process by about three months, but in the end, Ryan was able to offer his investors a return over 50 percent.
The takeaways … "If it can go wrong, it probably will," says Ryan. So always be over-insured. And remember, "Bad news doesn't get better with age."
Be transparent and handle problems as quickly as possible … and make sure you have eyes and ears on the ground to help you out when times get tough.
How to handle a horror story
In stressful times, attitude plays a big role. But what really matters is asking the right questions:
What

happened?

Why

did it happen?

How

can I resolve it?

What

can I learn?
That way, you can turn your horror story into a learning experience that will help you be an even smarter investor.
---
More From The Real Estate Guys™…
The Real Estate Guys™ radio show and podcast provides real estate investing news, education, training, and resources to help real estate investors succeed.
---
Love the show?  Tell the world!  When you promote the show, you help us attract more great guests for 

your

 listening pleasure!
We love talking about real estate. But, real estate is only a part of the sea of our economic landscape. Rising interest rates have a HUGE impact on real estate and the economy in general.
That's why we are talking to one of our favorite former Wall Street and Washington insiders.
He tells us his take on the future of interest rates and the economy … and shares how YOU can capitalize on changing interest rates to make smart real estate decisions.
In this episode of The Real Estate Guys™ show you'll hear from:
Your swimming host, 

Robert Helms

His sinking co-host, 

Russell Gray
David Stockman

, former U.S. Congressman and best-selling author
---
Listen
---
Subscribe
Broadcasting since 1997 with over 300 episodes on iTunes!
---
Review
When you give us a positive review on iTunes you help us continue to bring you high caliber guests and attract new listeners. It's easy and takes just a minute! (Don't know how? Follow these instructions).
Thanks!
---
The U.S. economy is a fantasyland
David Stockman is an expert not only in economic policy, but also in articulating and explaining complex topics in a way anyone can understand.
David's political path began in college when he worked for a congressman and learned what it took to be a policymaker. He won an election to congress after the incumbent in his district retired.
Later, he was drafted to be a part of Ronald Reagan's economic team. President Reagan appointed David as budget director, where he helped launch economic policies.
When it comes to economic policy, there are generally two schools of thought … Keynesian and Austrian.
"Keynesianism says basically that you can't rely on capitalism to grow; you need the helping hand of the government," David says. "We say get out of the way! The less government the better."
And of course, limit borrowing and spending.
The other major factor in economics is interest rates … which directly affect home buyers and investors.
"Rising interest rates have historically told Congress to get its fiscal house in order," David says. "It elicits a reaction in the country that says, 'You're crowding out investment that we need in the private sector.'"
But money printing and distortion of the capital market can cause major crashes like the one we endured in 2008. The subprime disaster SHOULD have been a wake-up call to the country.
In the 94 days after the crash, the Fed increased the balance sheet by 150 percent more than in the previous 94 years.
David says that put us on the path of crazy money printing and low interest rates … and has fueled more speculation.
Now, the Fed is trying to stabilize interest rates and has put the economy in a precarious position.
And there's an important concept for today's investors to keep in mind as they evaluate the economy … the recency bias.
"If you're looking just at what happened yesterday or last year, you might lose track of the fact that we're in fantasyland, and fantasyland is a dangerous place to be," David says.
Essentially, the Fed realizes that they went way too far for way too long, and that they won't be ready for the next big crisis. And the deficit continues to grow out of control.
Which means the next crash could be even bigger.
David says that for investors who are borrowing large sums of money to finance their investments, there's no more dangerous time than right now.
He calls for prudent underwriting today, and keeping an eye toward the future.
Higher interest rates and lower property values are the types of problems that can erase yields.
"Debt can produce wonderful returns," David says. "But, if you get caught blindsided, it can be a very dangerous thing to wrestle with."
Shore up investments before the crash
While many pundits are talking about how robust the economy is, it's important to listen to the people who are sounding the alarm. So, what can happen?
"If we have another crisis, innocent people will be hurt," David says. People who lost in the dotcom bust and the housing crisis will have similar and possibly even bigger losses.
This time, the fed will not be in the position to bail out the system. And David says that perhaps in the next crash, the Federal Reserve will emerge as the real culprits of economic instability.
One of the big lessons is to stay educated and understand the fundamentals. You can turn a crisis into an opportunity.
What should a prudent investor be doing now to prepare for the next downturn?
"I think that the idea of cash-flow oriented investment is a sound one," David says, "but the underwriting going forward will have to be more discriminating and careful than ever before."
This is especially true for commercial investing. It's important to ensure that tenants can continue to pay their leases.
Above all, David says that being a careful and prudent investor is a more secure place to be.
For investors who didn't live through 2008 … or even if you did … you can learn from David's expertise.
Want to learn more from David and keep up with his advice and takes on the economy? Send an email to Stockman [at] realestateguysradio [dot] com.
---
More From The Real Estate Guys™…
The Real Estate Guys™ radio show and podcast provides real estate investing news, education, training, and resources to help real estate investors succeed.
---
Love the show?  Tell the world!  When you promote the show, you help us attract more great guests for 

your

 listening pleasure!
Real estate investing is a social endeavor. The more people you know … and the better those people are … the more likely you are to succeed.
But how do you turn your business relationship dreams into reality?
The secret to building relationships is alignment.
In other words, YOU have to bring value to the table to build strong relationships … and you want to seek out people who can bring value to you, too.
In this episode of The Real Estate Guys™ show, we'll talk with a powerful connector who is an expert at helping folks nurture and build relationships.
You'll hear from:
Your connected host, 

Robert Helms

His cantankerous co-host, 

Russell Gray
Kyle Wilson

, promoter and brand builder
---
Listen
---
Subscribe
Broadcasting since 1997 with over 300 episodes on iTunes!
---
Review
When you give us a positive review on iTunes you help us continue to bring you high caliber guests and attract new listeners. It's easy and takes just a minute! (Don't know how? Follow these instructions).
Thanks!
---
The three ingredients of strong relationships
Kyle Wilson has had the chance to work with a lot of great people throughout his career. Recently, he wrote a book about the lessons he has learned from them.
One of Kyle's mentors and partners was entrepreneur Jim Rohn, who died in 2009. Jim said, "Success takes time, and the twin killers of success are impatience and greed."
Today's society wants instant success, says Kyle … but it takes time to do anything worthwhile, including building your network.
That doesn't mean every relationship you spend time on will be great. A second lesson Kyle learned comes from Zig Ziglar, who said, "Never do a good deal with a bad guy." It'll never work out for the best.
We've got the first two ingredients … time and good people. The third ingredient of a successful relationship is value.
You need to BE a good partner before you can HAVE a good partner … and that means bringing value to the table. Solid relationships aren't usually based on people just being nice to each other … they're about value.
A good relationship or partnership should be win-win on both sides.
Dream big … and put in the time
Kyle shared another lesson from his book, 52 Lessons, with us. (Pssst … to read the book, simply click here for free instant access. Kyle is publishing the book entirely online, one chapter a week.)
He learned this lesson from Mark Victor Hansen, founder of the well-known Chicken Soup for the Soul book series.
Mark told Kyle, "We're going to sell 100 million books." Kyle didn't believe him.
Today, the Chicken Soup for the Soul franchise has sold more than 600 million books.
Kyle calls the lesson he learned "stretching the rubber band" … Mark forced Kyle to think beyond what he thought was possible.
It's essential to build relationships with people who can get you outside of your comfort zone and help you dream big.
To turn your dreams to reality, however, requires dedication, a lesson Kyle learned early in his career from success expert Bryan Tracy.
Bryan said, "Success is like getting a plane off the ground." It takes a ton of fuel and energy to get that plane from the runway to the air … but once you're at 300,000 feet, you can coast a little.
Kyle applied that wisdom to the beginning of his career. He spent the first two or three years putting in the hours … so he could reap the results later.
Most people spend their whole lives going 80 miles per hour down the runway and never breaking free from gravity. "That's not efficient," Kyle says.
Great relationships will propel you upwards
52 Lessons is a compilation of stories from individuals who've been through a defining experience and made the changes necessary to bounce them to success.
Kyle can share a similar story … he sold 7 million books as a publisher, then sold all his companies and retired in 2007 to become Mr. Mom. He even signed a non-compete.
Several years later, he wanted to get back in the game … so he used the knowledge he'd amassed to start a new publishing business. His first book was Passionistas, a book about millennial women hustling to make their businesses succeed.
Kyle says he's able to leverage his experiences and relationships to create more success for himself and others around him. That's one reason he loves attending our annual Summit at Sea™.
The Summit isn't just about information, Kyle says … it's about the people you meet and the relationships you build.
At some point, most investors will want to move from solo investments to syndication with other people. That's where our Secrets of Successful Syndication seminar comes into play.
Most people attending that event already have half a dozen properties … and almost everyone has something they can offer to other investors.
It's a way to put yourself in a target-rich environment.
Leverage social media
Kyle says that for the modern entrepreneur, online relationships are important too. "Whatever business you're in, it's all about building an audience."
Whether that's through a podcast, social media, an email list, events, or a combination, online networking might be your secret sauce to building a network.
Kyle says that for him, "It's counterproductive to pay someone to do social media … it's about the pulse."
But whatever strategy you alight on, you have to be authentic about it. You can delegate the minutiae … but you should be the architect of your connection strategies.
And EVERY strategy you make should begin with the philosophy of bringing value to others.
Align yourself with others
As The Guys, we've built a successful brand and a network full of investing rockstars because we work to find common values.
If you're looking to make connections, DON'T jump into a partnership right away.
Instead, do a deep dive to determine your own personal mission, vision, and values. Then you can determine whether others will help you advance your goals … and whether YOU can help THEM.
Not everyone you meet will offer that kind of win-win relationship.
If you're looking for help figuring out your mission, vision, and values, come to our Create Your Future goal-setting retreat.
Discover the big picture of who you are as a person … and learn what you want, how (and how not) you can get it, and how to evaluate potential relationships.
Convert your passion … into action. And attract the right people into your life by removing uncertainty about what YOU want.
---
More From The Real Estate Guys™…
The Real Estate Guys™ radio show and podcast provides real estate investing news, education, training, and resources to help real estate investors succeed.
---
Love the show?  Tell the world!  When you promote the show, you help us attract more great guests for 

your

 listening pleasure!
In this show, we're pulling another fistful of questions from our bursting email grab bag. This is a two-part session of Ask The Guys … if you missed the previous round, you can check it out here!
In this episode, we'll take on great topics, including how to …
get started
find mentors
structure syndication deals
survive a crash
get into deal flow
and build credibility
Before you dive in, please take note of our standard disclaimer … we are not tax professionals or attorneys. This show does not contain advice, only ideas and information.
Ready to get started? In this edition of The Real Estate Guys™ show you'll hear from:
Your informational host, Robert Helms
His info-maniac co-host, Russell Gray
---
Listen
---
Subscribe
Broadcasting since 1997 with over 300 episodes on iTunes!
---
Review
When you give us a positive review on iTunes you help us continue to bring you high caliber guests and attract new listeners. It's easy and takes just a minute! (Don't know how? Follow these instructions).
Thanks!
---
Question: Where does the beginner begin?
Steve, from Laguna Niguel, California is a fledgling investor. And like many newbies who've just dipped their toes into the vast ocean of real estate investing, he's not sure where to start.
Steve asked us, "How do I turn what little knowledge I have into action? There's so much information available, I'm afraid I might become an analytical quadriplegic trying to find reliable and trustworthy information."
Before we offer any ideas, we want to offer Steve a big congratulations on taking the first step of getting himself educated on what is arguably the single greatest investment vehicle. (We're talking about real estate, obviously!)
A new investor's basic education should be two-fold:
Educating yourself on what kind of opportunities are available and what kind of investor you want to be (that means developing your personal investment philosophy).
Forming relationships with other investors who are doing the kind of things you can see yourself doing.
To begin, we recommend listening to past episodes of our podcast and listening to other investment podcasts, as well as reading books. This step is largely free and will help you understand the rules of the road and the language of the business.
THEN, before you get overwhelmed by the nuances of all that education, leverage what you've learned by attending real events with successful people who will help you understand how real estate investing works in the real world.
When considering which events to go to, keep in mind this wisdom … "People who aren't invested won't make the investment."
If you're only attending free events, you probably won't be meeting the most successful people or getting the most helpful advice. You have to be willing to pay to put yourself in inspiring social environments.
Once you get some basic education, you need to take action. Education without action is essentially useless.
Start by assembling a team of professionals. At the bare minimum, you'll need a mortgage consultant and a tax advisor.
And don't just pick the cheapest option. Be strategic in your choices by looking for people who can help you expand your social networks.
Every relationship is a gateway to a whole host of other relationships.
As you go through the process of getting started, don't be afraid to ask questions. Learn how to ask great questions, and you'll find that deals will come to you!
Question: Should I join an investment mentoring program?
Another California resident, Diane, told us that she attended a FortuneBuilders seminar and was psyched about it. Now she's wondering whether she should join their mentoring program.
We'll start by saying that we don't endorse any specific program. Almost every real estate coaching program out there can teach you valid, useful skills and introduce you to great people.
But what success in these programs really comes down to is you.
That's right, you have to make the program work for you for it to be successful. That might mean kissing a lot of frogs.
We also want to clarify the difference between theoretical information and real world information.
In the world we live in, most employed and self-employed people are taught we need to know how to DO something to find success … and the better you are at that specific thing, the more dollars you can trade your time for.
This can lead to new investors consuming a lot of specific information that they might not really need. We want you to get out of that mindset.
Look for courses and programs that help you learn to build a team, create a basic investment philosophy, and practice your conversational skills … all skills you'll actually need when you start investing.
Also make sure whatever program you choose teaches independent investing, not dependent investing. You need to build your own ability to be a successful investor … not others'.
Make sure any education you invest in leads to you DOING something with your newfound skills and info.
Question: I'm a syndicator. How much equity do I give back to investors?
Kevin, our third Californian listener of the day, asked us what to do in a specific syndication scenario. He's splitting his deal 50/50 between the investors and himself, and wants to know whether he should also return a piece of the equity to investors when he refinances the deal and returns profits.
The reality, Kevin, is that the percentages completely depend on the deal.
If you and investors are both putting money in, obviously you'll split the return in some way.
Ultimately, the way you structure a deal should satisfy the needs and the desires of everyone who is at the table (including you!).
There are a lot of variables that will affect the specific structure you choose … what you're trying to deliver in terms of taxation, whether clients want their original equity back, what you and investors are looking for in terms of future opportunities, and more.
You have to think through all the possible permutations of the deal.
We'd caution you not to get caught up in a specific number. Instead, ask the important questions of who is doing the work, what will happen with your investment, and when will those changes take place?
Then structure your deal accordingly. Every deal will be different.
P.S. Check out our last edition of Ask The Guys to hear us answer a very similar question.
Question: Can you guys refer me to contacts?
Steven, from South Lake, Texas wanted to know whether we could refer him to contacts that are currently putting together syndicated multi-family apartment deals.
We don't like to fashion ourselves as matchmakers. That's not our job.
So our first recommendation would be that Steven and people like him come to our events and get around people who are familiar with the syndication world.
Making contacts at real world is your best bet for finding syndication deals.
However, we do want to make all our listeners aware of our investor registry. Because we've been in the real estate world for a long time, we have a lot of great contacts. This registry allows those contacts to connect with investors interested in specific deals.
Signing up is simple and easy … and your first year is on us! Sign up here.
Question: Do you sell recordings from the Investor Summit at Sea™?
The short answer is no.
The long answer is that you have to join us at the Summit to access the valuable information we provide there. The Summit creates a certain camaraderie that simply can't be transmitted electronically.
However, we did record some livestream sessions this last Summit in partnership with Rich Dad Poor Dad Coaching … if you really want to get your hands on live material from the Summit, this would be your only avenue.
We do not personally use recordings from the Summit in any commercial capacity.
Question: How do I prepare myself for potential unrest in the United States?
Phillip lives in Southern California. He asked us specifically what the best place to live would be if America were to enter into a second, violent Civil War.
While we can't state with any certainty that the U.S. has another Civil War in its future, we will say that many of our faculty members believe it's very possible we're heading for some big-time trouble in the future of our nation.
The reality is that economic cycles of boom and bust are baked into our economic system. And economic distress can mean unrest in certain places.
The threat of the unknown will always be present.
However, while a sudden recession can mean devastation for one person … it can spell opportunity for another.
How does the same environment produce such drastically opposite results? The difference is preparation.
We recommend you read Prosper!, a book on how to curb your vulnerability to frightening trends in our economy by our smart and prudent friends Chris Martenson and Adam Taggart.
And if you're looking to situate yourself in a place that will be resistant to the effects of an economic downturn, we think it would be smart to look for areas where people aren't highly reliant on government and supply chain infrastructure.
It's wise to be concerned … but that doesn't mean the answer is to hide in a bunker. Be prepared to bridge the gap between our current reality and new and unexpected possibilities. And don't forget the wise and true words of Chris Martenson… "Humans rise."
Question: I have a burning passion for real estate … and no money. How do I gain credibility with sophisticated investors so I can partner up or syndicate?
We love this question from Sam, a new investor and social work student in Brooklyn, New York.
Sam is passionate enough about investing that he's read literally dozens of books on the subject. He knows that relationships are key to making good deals … and he also knows that he's starting out without any connections.
We'd tell Sam that when you change anything in your life, you're being recognized for your past, but what you can do in the future is uncertain.
So you have to create your future by acting like the person you want to become.
Russ had to go through this process when he started out in real estate investing. Like Sam, his background was in a different field. He took a few steps:
He realized that his current connections weren't the best prospects for getting better in his new field.
He started to act like the person he wanted to be, projecting himself as a successful real estate investor.
He changed who he was associating with by putting himself in new environments where he could make new relationships.
The key is to "Be who you're becoming."
When you're establishing yourself as the person you want to be, lean on the credibility of those who've already found success.
Passion and enthusiasm are key. A great deal (and we mean great) will also help tremendously.
Our last words of wisdom? Don't be the smartest, poorest investor. Take action.
Now, go out and make some equity happen!
---
 More From The Real Estate Guys™…
The Real Estate Guys™ radio show and podcast provides real estate investing news, education, training and resources to help real estate investors succeed.