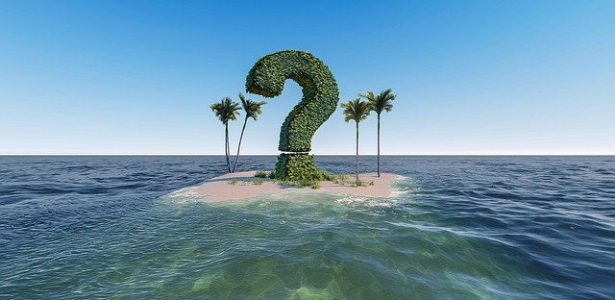 It's a fan favorite … another edition of Ask The Guy for this episode of  The Real Estate Guys™ radio show! 
We take on lots of great questions from our fabulous audience, including how to choose a good real estate market … which important trends to track and how … one of the most important jobs of any real estate investor: calculating cash flow … and MANY more! 
Just remember, The Real Estate Guys™ don't give advice… what we do is give you ideas and information and you then will sit down with professionals so you can get specific advice for your market. 
In this episode of The Real Estate Guys™ radio show, hear from:
Your Know-It-All Host,

Robert Helms

His Know-Nothing Co-Host,

Russell Gray
---
Listen
---
Subscribe
Broadcasting since 1997 with over 300 episodes on iTunes!
---
Review
When you give us a positive review on iTunes you help us continue to bring you high caliber guests and attract new listeners. It's easy and takes just a minute! (Don't know how? Follow these instructions).
Thanks!
---
What Counts As Positive Cash Flow? 
Our first question comes from Frank in Winkler, Manitoba, Canada … Frank wants to know, if someone takes a mortgage out on an investment property using current home equity and the investment property just barely covers the expenses, is this positive cash flow? 
One of the basic understandings of investing in real estate is the basic income formula … where does the cash flow come from? You have income, which is pretty easy to calculate if you have a single-family home … and then you have expenses.
We say there are two sides: the math of being the owner and the math of the lender. In the United States … you can have a little negative cash flow on paper, and if you're short, you can bring some of your own personal income to bear if you choose. 
The main point is … you need to make sure you have a comprehensive budget and go in with your eyes wide open. Owners should be careful when working with a negative cash flow … you might want to build that into your capitalization budget to have reserves to carry you until you can get it to where it needs to be.
Buying a Property in a Different State
The next question is from Mike in East Grand Fork, Minnesota. Mike says he owns three single-family homes free and clear and wants to buy a property in Arizona for a warm weather escape. He says he pulls in $2,000 a month in profit after expenses and is looking for any strategies.
First thing is … why would anyone ever sell a property that was putting $2,000 a month in their pocket? 
And the answer is, because you can re-allocate that to property or properties that might pull $2,500 or $3,000 or $5,000 a month in profit or you can move to a market you like better!
Assuming the owner is keeping the first three properties and likes the market… the obvious thing is to put a loan on them… take advantage of today's low-interest rates… and redirect some of that $2,000 a month cash flow into what would be a down payment for the Arizona property.
The bottom line is … get together with your mortgage professional, find out exactly what loan programs are available to you based on your credit score, your balance sheet, the amount of equity you have in the properties where they're located, and make sure this is somebody that can help you in both Minnesota and in Arizona.
Investing in Property in Another Country
Sean in Lima, Peru, says he and his wife are living there as teachers and plan to buy a home there, live it for several years, then rent it out as a long-term investment when they return home to New York or another destination. They secured a loan from a local bank in Peru, however, the interest rates are much higher than in the U.S. 
The short answer is … there's nowhere on earth where we have found financing as favorable as in the United States of America.
Many people who buy in another country often turn to the ability to borrow on property in the U.S. and use those proceeds to buy a property in other places. That's method #1. 
Method #2 … borrow locally. One of the reasons is that that loan and that creditor have nothing to do with U.S. credit or your tax returns and so often those loans are made locally by local banks who invest in the property … so it's a lot less cumbersome.
There's a whole other side to investing internationally … there's the basis of law in the country, what property rights look like… what their expenses are … whether countries share a tax treaty. Just consider all those factors. 
Know Market Trends 
These next two questions are related. 
Victor in Ocala, Florida, wants to know how to pick a real estate market to invest in, and Al, from Richmond, British Columbia, Canada, wants to know … what drives real estate trends and what resources can help us follow the real estate trends globally? 
The trend is your friend. You need to understand what trends are in real estate.
Markets vary all across the world … so the big picture on finding market trends and discovering a great real estate market has to do with the suitability of the property, the viability of the income stream, and the age-old supply and demand question.
All things being equal … rents are strong where there is demand for people to live in places, and so as investors, we're looking for places that have strong economies … favorable tenant landlord law … and good market metrics. 
Demand is based on people wanting to live there and their businesses wanting to live there. Supply is building … the ability to build … the ability of the marketplace to expand supply. 
Places like Manhattan and San Francisco can't increase supply … so prices only have one way to go. 
For 23 years on the show we've said … live where you want to live and invest where the numbers make sense. 
If you're going to invest somewhere other than where you live … then you do need to study the market and understand the direction.
A market could be really great and have a lot of jobs, but if the jobs are all tied to one or two employers or industries, that could be a risk. 
Our premise is that you can't really pay attention to more than about a half a dozen real estate markets … maybe 8 or 10 if you're a full-time investor.
You need to know your markets on a granular level as real estate investors. 
Ratio of precious metals in the portfolio
These two questions from different listeners are on the same topic. 
Jason asks, what should be the ratio between how much silver, gold, and income property one has? And Gary from Idaho Falls, Idaho, wants to know about what percentage of an investment portfolio should be in precious metals? 
We believe that before you're a real estate investor, you're an investor, and you better understand that "compared to what" factor. 
If you approach the idea that you invest in real estate to make money …  and you assume that those are dollars … then you need to know something about dollars and currency. 
If you really understand what money is, you'll recognize that for thousands of years, gold and silver have been money … and it's only been since 1971 that gold and silver have not been money. 
Gold and silver don't make you money as much as they preserve your purchasing power, so that's how they all fit together. 
It depends on what you're trying to do … there is no magic formula. It's more important that you understand what the role of these different things are in your portfolio.
More Ask The Guys
Listen to the full episode for more questions and answers. 
Have a real estate investing question? Let us know! Your question could be featured in our next Ask The Guys episode. 
---
More From The Real Estate Guys™…
The Real Estate Guys™ radio show and podcast provides real estate investing news, education, training, and resources to help real estate investors succeed.
---
Love the show?  Tell the world!  When you promote the show, you help us attract more great guests for 

your

 listening pleasure!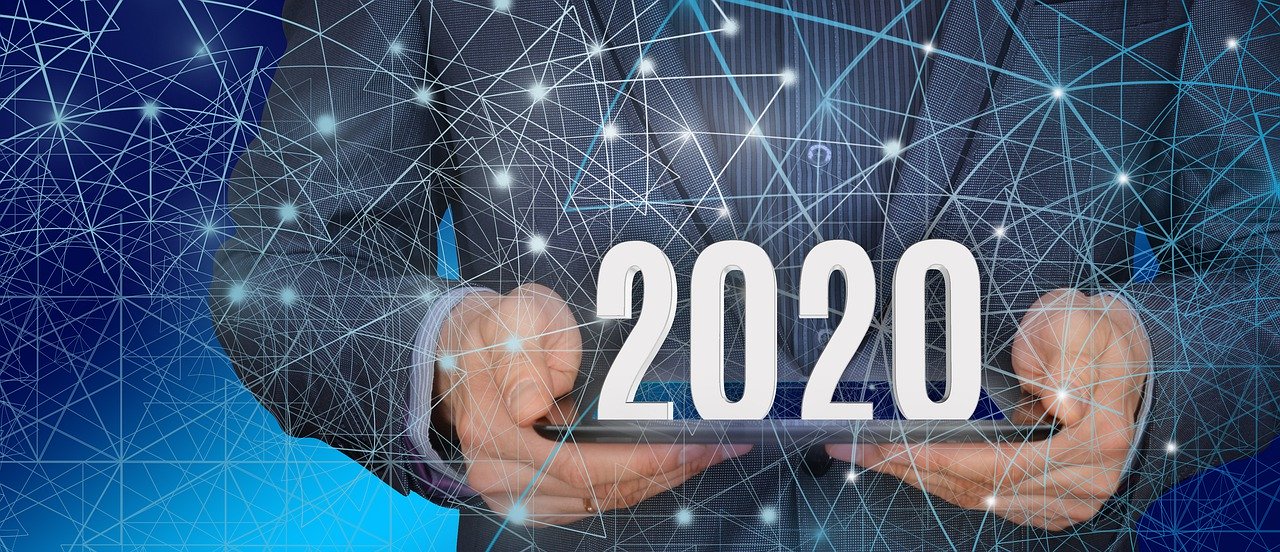 Well, hello … 2020! 
It's a new year and a new decade … and it's a TERRIFIC time to talk about the top trends in real estate investing. 
Many factors are affecting the path real estate is heading down this year … demographics, economics, technology, politics, energy, and interest rates. 
So sit back and take note … these are the top trends in real estate in 2020. 
In this episode of The Real Estate Guys™ show, hear from:
Your trending host,

Robert Helms
His trendy co-host, Russell Gray
---
Listen
---
Subscribe
Broadcasting since 1997 with over 300 episodes on iTunes!
---
Review
When you give us a positive review on iTunes you help us continue to bring you high caliber guests and attract new listeners. It's easy and takes just a minute! (Don't know how? Follow these instructions).
Thanks!
---
Trends in single family homes
Today we're going to focus on some of the top trends that experts are predicting for 2020 in real estate. 
Real estate markets are diverse and always changing. On the demand side, the way that people interact and use real estate is essentially the same … but nuances change and create opportunities for investors. 
On the supply side … we have whatever we have built at this moment and the plans that developers and builders have to put more inventory into the ground. 
When it comes to real estate, you're always looking at supply and demand and the flow of people and money. 
Let's start with Realtor.com and its housing market predictions for 2020. Remember that these predictions have to do with single family homes. 
The National Association of Realtors is calling a 4.8 percent growth in home prices and a 1.8 percent decrease in existing home sales. 
That's a modest growth in price and less sales for a variety of reasons. 
If we stopped right there, you might say that it doesn't sound like a great real estate market to be in … BUT we're not stopping there. 
To us, these predictions mean that most of the opportunities are going to come in niches .. and we'll dive into that later. 
But keeping with the big picture, nobody is predicting a huge rise in interest rates … they'll probably stay consistent. And overall, mortgage rates will remain low. 
That's good for a couple of reasons. 
Obviously, to acquire property with leverage, you'd like to see a low interest rate. And if you already have a property with higher interest rates, your properties have better profiles today. 
The National Association of Realtors (NAR) also ranks markets that they see as having a potential increase in growth … both in sales and in price. 
The number one market that they chose only has 0.3 percent growth in sales projected … but 8.1 percent projected in price growth. 
That market is Boise, Idaho. 
Other markets that made the top 10 include Tucson, Arizona; Columbia, South Carolina; Colorado Springs, Colorado; and Memphis, Tennessee. 
Along with growing markets, the NAR predicts which markets will decline in both sales prices and number of sales. 
Those markets include Chicago, Dallas, Las Vegas, Miami, and San Francisco. 
The NAR said that the offset of the decrease in demand in some areas is that there will be new housing starts. 
In fact, according to Fannie Mae's economic and strategic research group, new home starts will jump from a 1 percent increase in 2019 to nearly 10 percent in 2020. 
Niches that make sense
One trend that we have been talking about for some time is senior housing. 
The demographics are undeniable … look at how powerful the baby boomer generation is moving through all phases of their economic life … and now they're entering their senior season. 
Anything related to seniors is going to probably be pretty solid for the next couple of decades. 
You hit a season of life where you need some special assistance and accommodations. 
There are lots of places to play … from the 55 and older communities to assisted living and residential assisted living to skilled nursing and memory care facilities. 
There is demand here that will be exceeding supply … and you don't have to be a rocket scientist to recognize the signs. 
The next niche has some overlap when it comes to seniors … and that's multifamily.
Multifamily has been huge in terms of demand for many years, and that's been both good and bad … the bad part is that we've had a lot of money chasing a particular set of increasing assets. 
There has been a demand for multifamily on the tenant side and on the investor side … and on the investor side, the demand has meant a decrease in return. 
For 2020, we anticipate growth to be in the niches within multifamily .. like 55 and over apartment campuses or millennials looking for micro apartments. 
Micro apartments are small apartments that cater to younger tenants … usually fairly affordable … in city centers with unique amenities like shared workspaces. 
Another great trend … and one of our favorite niches … is resort property. 
This is a wide niche … but we tend to like the higher end as opposed to spring break on the cheap. 
It's hard to go out and buy a 400 room hotel … but there are other ways that people are investing in resort properties. 
Some will allow you to own an individual unit that operates as part of a big resort or a hotel. There's also the segment of vacation rentals in condos or single family homes. 
Not your cup of tea? Maybe take a look at agriculture instead. 
There are so many opportunities to come alongside successful operators in this space and invest offshore. 
The great thing about agriculture is that the underlying industry is probably not going anywhere … every human and animal needs to eat. 
The population is growing … and we are going to need more food. 
Take care with trends
Looking for real estate investment trends can reveal great opportunities. 
The only caveat … and this is true of any property that is use or trend specific … is that if that trend or use changes, it can be hard to repurpose. 
Anytime you are investing in a trend, you want to make sure it's a trend that has some longevity to it. 
And remember that anytime a niche gets hot … it gets CROWDED. So, the earlier you adopt it, the better. 
For on 2020 real estate trends … listen in to the full episode!
More From The Real Estate Guys™…
The Real Estate Guys™ radio show and podcast provides real estate investing news, education, training, and resources to help real estate investors succeed.
---
Love the show?  Tell the world!  When you promote the show, you help us attract more great guests for 

your

 listening pleasure!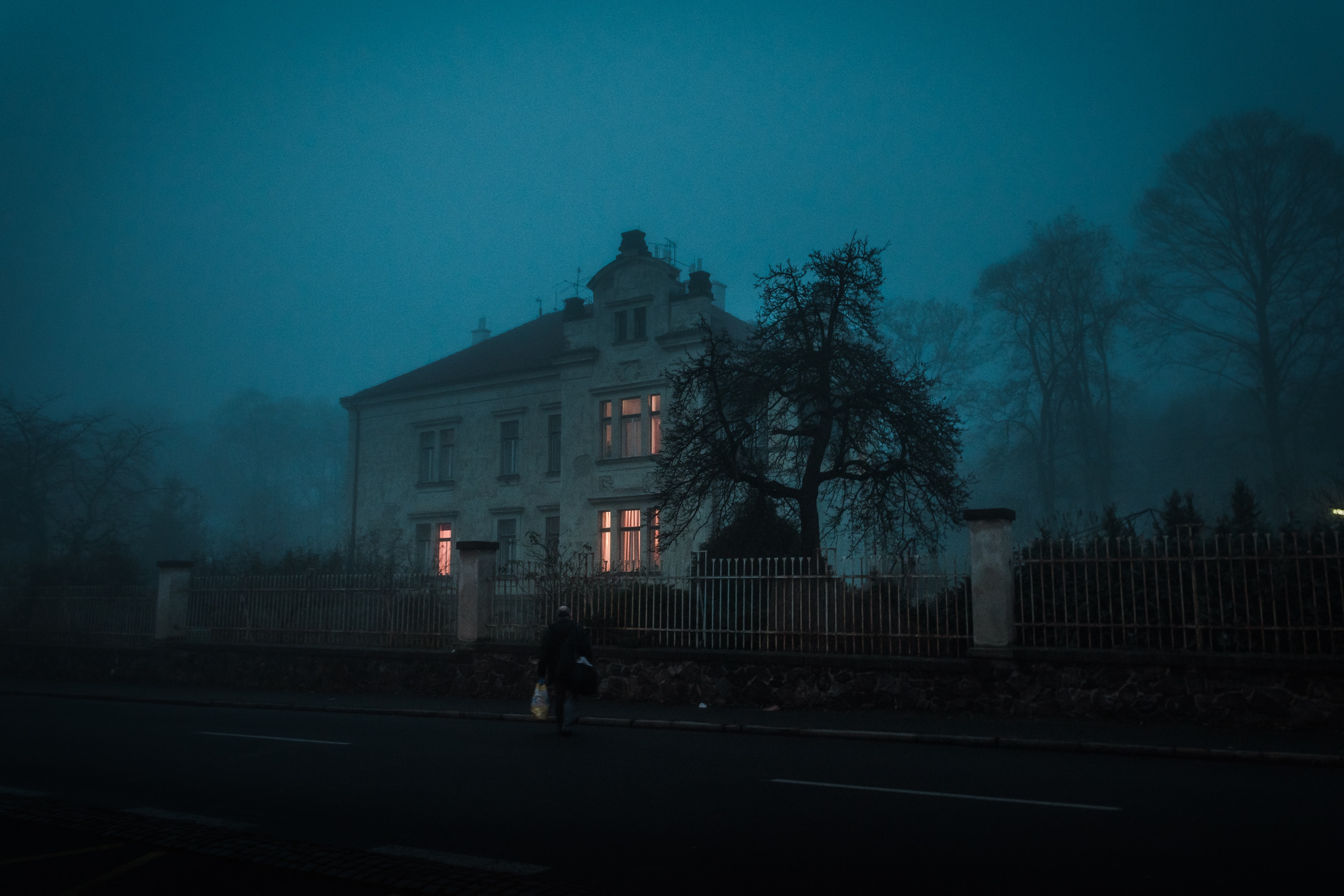 Another year … another Halloween … another classic collection of creepy catastrophes from our listeners. 
The stories you are about to hear are all true … terrible, but true!
And while these investors paid the price, YOU don't have to … if you learn from their experiences. 
Tune in for terrifying tales of toil, trouble, and real estate!
In this episode of The Real Estate Guys™ show, hear from:
Your spooky host,

Robert Helms
His cooky co-host, Russell Gray 
---
Listen
---
Subscribe
Broadcasting since 1997 with over 300 episodes on iTunes!
---
Review
When you give us a positive review on iTunes you help us continue to bring you high caliber guests and attract new listeners. It's easy and takes just a minute! (Don't know how? Follow these instructions).
Thanks!
---
Halloween horror stories … and important lessons learned
Welcome to another bone-breaking edition of Halloween horror stories! 
Alarming anecdotes and deals that went wickedly wrong can contribute compelling lessons for real estate investors. 
It's our annual edition of Halloween Horror Stories!
Real estate is a messy business … but this episode isn't designed to scare people off. Instead, it's a way for us to share tribal knowledge. 
Somebody paid full price for these lessons … so you don't have to. 
The never-ending cosmetic refresh
Curtis Drake and Ryan Pedit acquired a property in a market that they were previously in. It was light rehab … and they wanted to do the cosmetic piece. 
They met with their on-the-ground property management company and went over the timeline and expectations for the updates. They closed on the property … and took off. 
But the whole project went sideways with no revenue income. 
What they learned was that they were doing things that were outside of their management's wheelhouse. That team typically just managed property … they didn't handle cosmetic overhauls. 
Many property managers have a bevy of contractors in their network. So, when you say you want to do some light rehab, they think, "Yeah, we can do that."
But rehab isn't the same as upkeep. 
Curtis and Ryan also share the importance of having a written agreement with dates and times established. Their handshake agreement left them without any leverage to fall back on. 
Should have built from scratch
Loe Hornbuckle has been on the show before. He is a super syndicator … but even he has a horror story to share. 
Loe did a project where he bought an existing assisted living facility. There was a lot of due diligence involved … but even then, some things slip through. 
Turns out the property had an illegal fire suppression system that was not caught by any of the previous inspections. 
Instead, it was caught when they filed for a permit to expand the property footprint into the garage. 
Loe began working with the city to resolve the issue. It took six weeks for the city to articulate why the system hadn't been caught and what the next steps needed to be.
Turns out the city allows certain fire suppression systems in single-family homes and others for businesses. When the property applied for a permit, the city thought it was an SFH. 
But the property actually had an assisted living component … and with a certain number of residents, a different class of fire suppression systems is required. 
So, Loe and his team had to rip out the old system and install a new one … about $15,000 worth of unexpected cost … and they lost 15 to 16 weeks of time. 
Lessons learned … there may be more to your due diligence than you think. Really focus and take account of the physical pieces of the building.  
Just because something has been checked off … it doesn't mean it's correct. 
Another lesson Loe walked away with is that there is power in building from the ground up. 
When you purchase an existing property, there are things you will need to tear out and replace. Sometimes, you might as well start from scratch. 
Tragedy turns into lawsuit 
Our good friend and wonderful attorney Kevin Day shares one of his own client's horror stories.
This particular client had an apartment building. One of the tenants had a boyfriend who was home babysitting her son, left food on the stove … and went to sleep. 
A fire started, and only the boyfriend was able to get out. The family went after the apartment owner in a lawsuit. 
It ended in a settlement with insurance, but there are lessons to be learned. 
Kevin says the big lessons are to separate targets. As you do your business and estate planning … remember that privacy is important. 
The lower profile you have … if they don't know you have five other rental properties … the less of a target you are.  
Fully occupied … or not
Patti Hussey and Andrew Thruston from PJ Hussey … a property and construction management team in Phoenix, Arizona … have their own Halloween horror story to share. 
The team was taking on a 28-unit apartment complex in the northeast portion of Phoenix. 
One thing they noticed was that all of the tenants' leases were month to month. 
It was a hundred percent occupied with rents through the roof … but the day the deal closed, they lost 10 tenants. 
The previous owner was calling tenants and telling them that they were free to move into the next property. The strategy was to build up residency in these multi-family apartments, sell them … and then move tenants to the next property. 
Everything was to give the allusion of high residency. 
The PJ Hussey team jumped in and worked to fill apartments with appropriate leases … but it was challenging. 
The big lesson the team took away is to really be careful how you do your vetting. Talk to the tenants and ask them how long they have been there. 
If things look suspicious … trust your gut. 
For more Halloween Horror stories … and lessons learned … listen to our full episode!
More From The Real Estate Guys™…
The Real Estate Guys™ radio show and podcast provides real estate investing news, education, training, and resources to help real estate investors succeed.
---
Love the show?  Tell the world!  When you promote the show, you help us attract more great guests for 

your

 listening pleasure!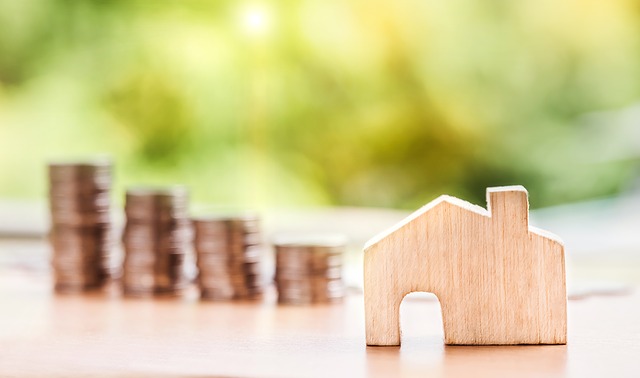 Lending is a big part of real estate investing … but sometimes your situation doesn't fit the traditional lending mold. 
If you … or your deals … require out-of-the-box funding … have no fear!
There is a great, big, wide world of alternative funding solutions just waiting to be discovered. And the payoff can be just as big. 
Today, we're sitting down with a veteran loan broker who is here to share the details of some of the creative loan products available for unconventional real estate investors. 
It's time to optimize your portfolio … and find new ways to claim needed capital. 
In this episode of The Real Estate Guys™ show, hear from:
Your fund-finding host,

Robert Helms

His fun-loving co-host,

Russell Gray 
Investor and financing strategist, Billy Brown
---
Listen
---
Subscribe
Broadcasting since 1997 with over 300 episodes on iTunes!
---
Review
When you give us a positive review on iTunes you help us continue to bring you high caliber guests and attract new listeners. It's easy and takes just a minute! (Don't know how? Follow these instructions).
Thanks!
---
Locating leverage and getting cash for deals
One of the most important questions in real estate is … where do you get the money?
Great news! Things have changed in the lending world … and today, there are opportunities like never before … all while protecting your equity. 
One of the first challenges many investors have to figure out is leverage. Leverage is what helps us magnify returns. 
In a nutshell … it means the bank loans you money so you don't have to come up with all the money to buy real estate. 
Leverage is like a chainsaw. It's a great tool … but if you use it wrong, it can cut you. 
So, today we're going to focus on alternative funding solutions. 
True investing is about focusing on cash flow. If you do that, then you can weather pretty much any storm. 
Right now, the market is pretty hot. There are people out there who have wisely built a nice portfolio … but now they have five, six, seven, or more loans and they can't get any more. 
And yet the rates are down. That leaves those investors staring at a lot of cheap money that they can't get their hands on. 
So, those investors look at the equity they have in their current properties … and they want to get at that equity. 
If you're not liquid … you're going to be like a kid locked out of the candy store. 
If the credit markets seize up … all that fabulous equity that you have disappears. But if you have strong cash flow … you'll weather it. 
How can you liquefy equity? How can you take advantage of lower rates in your portfolio and free up money so you can continue to invest? 
Loans designed for investors
Billy Brown is a seasoned investor and loan officer who specializes in helping investors and syndicators figure out the finances of investing. 
One of the big problems Billy sees is that investors get successful, start to build their portfolios … and then get what we call Fannie-d and Freddie-d out. 
They no longer conform to those guidelines Russ was talking about. They suddenly have a hard time getting a loan. 
Billy has the ability to sit down with these people and help them be able to take individual loans and restructure that in a way that frees up their qualification. 
"I love infinite returns," Bill says, "so that's how I wear my hat. I focus on how we can use the tools available to us inside lending and our lending partners to go create infinite returns."
Billy has a few different strategies in place to help people access equity. 
The first is portfolio lending. 
There are a lot of portfolio lenders out there. Banks and non-banks will do it. The idea is to take everything and put it together as an investor loan. 
The rates might be a little bit higher … but what it buys you back is the qualification of those loans. Plus, you get the option of one loan servicing multiple properties. 
This type of loan is better than going through Fannie Mae or Freddie Mac because it is designed for the job you are trying to do. 
You go from 9 or 10 loans with 9 or 10 mortgage payments that may or may not be escrowed down to one mortgage with escrow … and a whole bunch of cash. 
Billy says that if you have a simple written rule or schedule of real estate owned and your personal financial statement, he can come up with a plan fairly quickly. 
"Usually within 48 hours I have a pretty good idea of whether I can get you a recourse or non-recourse option and set out the strategy," Billy says. 
Billy also says that these portfolio loan options are fun because they are designed for investors and have a cash flow of their own. 
Special considerations for special loans
What happens if you want to sell one of your properties?
Billy says that is one of the first questions he asks when he consults with investors. "Are there any ugly children in this portfolio that you want to get rid of? If so, leave them out of the loan."
This type of lending option is really designed for the investor that wants to buy and hold a portfolio and keep hanging on to it for at least 3 to 5 years.
The reason there is a prepayment penalty is that lenders put a certain amount of resources, time, effort, and capital to be in a position to collect the interest rate from you. 
Lenders want to make sure they're making a return … so you can't use this type of portfolio strategy and then turn around in 10 days and sell it without paying a heavy fee. 
So if you've spent the last several years acquiring a portfolio of single family homes that are working for you … but you would like to have access to the capital … this is probably a great tool. 
Each lender has their own set of circumstances … and most require you to have property management. 
The property manager is the least respected and most important person on your team. 
If you have commercial properties, you probably already have management in place … but if you have single family homes, you could still be managing yourself. 
"That's a great way to learn for the first couple of years, but eventually you want to hand that job off," Billy says.
Discover the method that works for you
No matter what your circumstance is, Billy and his lending network can help. 
"We can do anything from $100,000 cash out refinance of a single family rental up to a $100 million CMBS loan," Billy says. 
To learn more about unconventional funding solutions for investors like YOU, listen in to the full episode!
More From The Real Estate Guys™…
The Real Estate Guys™ radio show and podcast provides real estate investing news, education, training, and resources to help real estate investors succeed.
---
Love the show?  Tell the world!  When you promote the show, you help us attract more great guests for 

your

 listening pleasure!
Housing Price Index to Production Wage Index
SOURCE: FEDERAL RESERVE ECONOMIC DATA HTTPS://FRED.STLOUISFED.ORG
(The data came from the Fed, but the chart was put together by The Heritage Foundation here)
You can see a tight correlation between wage growth and property prices from 1991 to 1999.  Then something happened to create a divergence.
That divergence blew into a BIG gap between wages and housing prices … with home prices inflating much faster than wages.  At least until the middle of 2007.
Then something else happened which crashed housing prices … and not just back down to the wage trend line …
… but housing prices dipped well below the trend line ("over-corrected"), hitting bottom in 2011 and starting a new "bull run" in early 2012.
That's when Warren Buffet famously proclaimed on CNBC … 
I'd Buy Up 'A Couple Hundred Thousand' Single-Family Homes If I Could
Warren Buffett 2/27/12
Smart guy.  Obviously, when you look at the chart, the timing was perfect.  And most folks who were buyers in 2012 are sitting on piles of equity today.
But now it's clear the correlation between housing prices and incomes remains broken.  Housing prices are once again stretching the limits of incomes.
No wonder there's pressure to lower taxes, interest rates, and oil prices!
The only way to keep this party going is to make those relatively anemic household incomes control bigger loans.  And to no surprise …
Average U.S. mortgage size hits record-high $354,500
Reuters, 3/13/19
Does this mean housing prices are about to crash again?  Maybe.
It's said history doesn't always repeat itself, but it often rhymes.  That's a catchy way of saying people often find new ways to make the same mistakes.
Then again, smart people learn from their mistakes so they can avoid making them again.
In this case, go back and look at the chart.  But instead of focusing on housing prices, focus on incomes.
What do you see?
Incomes are slowly, consistently, persistently, steadily … rising.
Of course, if you look at the CPI (inflation) chart below, you can see the cost of living is also rising …
So just because people are making more money, it doesn't mean they're getting ahead.
In fact, folks who don't own inflating assets which can be sold or borrowed against to supplement their incomes … are falling further and further behind.
So what does it mean, what can we learn, and what can we do to survive and thrive?
These are all topics of a much bigger discussion.  We covered some if it in a recent radio show.
For now, here are a few suggestions to consider:
Focus on investing and underwriting for cash-flow …
Yes, you'll make more money on equity.  But equity is a by-product of cash-flow.  The more cash-flow, the more equity.
More importantly, conservative cash-flow gives you staying power when asset prices temporarily collapse.
Think of equity as a fun, but fickle lover … and cash-flow as the loyal, predictable partner you can build a life with.
Sequester some bubble equity for a rainy day …
Rates are low.  Lending guidelines are softening.
This indicates there's a lot of motivation (desperation?) to get more debt in the system … a sometimes-telltale sign we're nearing the end of a boom cycle.
Of course, when you harvest equity from properties, it's important to be smart about using the proceeds.
We think it's best to create cash-flow (have we mentioned this is important?) … along with liquidity, and safety from volatile markets and financial systems.
We could do an entire series on this one topic … and in fact, we're working on it.
Something like … "knowing what we know now, this is what we wish we would have done heading into the 2008 financial crisis."
Yes, we know the title needs a little work.
Watch for signs which signal shifts …
Shift happens.  It's painful when you're on the wrong end of it, and that usually happens because you missed the sign … not because it wasn't there.
In 1999, Uncle Sam pressured then semi-private Fannie and Freddie to lower their lending standards to help marginal borrowers buy homes.
It worked.  Home ownership … and prices … went way up.
In 2001, the Alan Greenspan Fed threw gasoline on the fire by pumping in billions (which was a lot of money back then) into the system to reflate the stock market after the Dot Com crash.
But a lot of the money ended up in bonds … mortgage-backed securities in particular … and ultimately into housing … inflating an equity bubble.
Oops.
In fact, Greenspan tried to jawbone the markets into prudence.  But he'd already spiked the punch bowl … and everyone was in full-blown party mode.
More recently, the Fed tried to take away the current punch bowl by raising rates … and took a lot of criticism.
When you see interest rates and lending standards falling, it's a sign.
Study history … and talk with smart, experienced people …
 Everything is 20/20 in hindsight. It's easy to predict the past.
But as it's been said …
 "Those who don't know history are doomed to repeat it." – Edmund Burke
That's why we encourage attendance at live events like the New Orleans Investment Conference and the Investor Summit at Sea™.
These are great places to connect with like-minded folks, have our perspectives broadened, and get into great conversations.
But even if you're a dedicated homebody, invest in finding a local tribe of similarly interested people to study and talk with.
You'll learn more faster in conversations with others compared to simply gorging yourself on terabytes of content.
It's important to use conversation to process what you consume.
Enjoy the sunshine, but pack an umbrella …
We're not saying a crash is coming.  But no one can say it isn't.
It seems to us the best plan is to prepare for sunshine or rain.  In practical terms, this means ….
… organize some liquidity and keep it insulated from both market risk and counter-party risk …
… build a solid brand and network with well-capitalized potential investors …
… fortify the cash-flows and financing structures on your keepers …
… jettison assets you think already have their best days behind them …
… study history, watch for clues in the news, and mastermind with smart investors.
Because you're only better off for doing all these things whether the party continues or comes to an ugly end.
And this is probably not a good time to get too over-extended.
Besides, even if you're interested in aggressive personal wealth building right now …
… it's arguably faster and safer to build rapid wealth through syndication rather than getting personally over-extended.
Until next time … good investing!
---
More From The Real Estate Guys™…
The Real Estate Guys™ radio show and podcast provides real estate investing news, education, training, and resources to help real estate investors succeed.
---
Love the show?  Tell the world!  When you promote the show, you help us attract more great guests for 

your

 listening pleasure!
When the 2008 financial crisis hit, the mortgage industry was at the epicenter … and the disruption of funding feeding real estate crushed housing values.
But it's important to remember, the problem was NOT real estate.
After all, people still needed and wanted places to live.  So the demand for housing remained stable.
It was credit markets that failed.  And in a credit-based economy, everything stops when credit markets seize up … including home loans.
Without a steady influx of fresh debt to fund demand, prices collapsed … taking trillions in equity with it.  And it wasn't just real estate.  Stocks tanked too.
Mortgage and real estate is just where it started.
The double-whammy of teaser rate resets … and the resulting big monthly payment hikes which sunk a lot of homeowners …
… and then the negative equity led to a rash of defaults by even prime borrowers …
… all of which caused a credit market contagion that scorched financial markets world-wide.
Of course, this all created huge problems for Wall Street, the banks … and for Main Street.
So Uncle Sam and the Federal Reserve got heavily involved to "help" … and to no surprise … Wall Street and the banks came out on top.
The banks needed relief from realizing their losses on their financial statements, while finding a fast path to re-inflating values.
After all, property values are the collateral for all those mortgages.  And when values drop, borrowers walk … along with the prospects of loss-recovery.
So Wall Street rallied and raised many billions of dollars to buy up Main Street houses …
… even as millions of homeowners were being demoted to the rank of tenant.
So now instead of collecting mortgage payments, they collected rent.
As a real estate investor, you probably think that's better.  Who wants to be a lender, when you can be an owner … enjoying tax breaks and building equity.
But Wall Street doesn't think like you … and that's our point.
Today, those Wall Street buyers are landlords.  And by some accounts, they're not doing a very good job for the Main Street tenants.
Shocker.
Don't get us wrong.  We're all for investors stepping in to clean up a mess.
Investors are like the white corpuscles of the economy … bringing capital to damaged areas and healing blight and distress.
It's one of the reasons we're excited about Opportunity Zones.
We just hope Main Street investors and syndicators don't get pushed aside again by the wolves of Wall Street.
The issue is there's a BIG difference between the way Wall Street money and Main Street money behaves.  And it's not about savvy … it's about heart.
Big money guys (and gals, we suppose) have a way of looking at things.
Remember this classic 2012 quote from mega-multi-billionaire and legendary investor Warren Buffett …
"I'd buy up 'a couple hundred thousand' single-family homes if I could." 
Of course, we all know money's not the gating issue for Buffet.  He can buy anything he wants.  So what could his hesitancy be?
Maybe he agrees with Sam Zell, who's been quoted as saying this in 2013 …
"An individual investor can buy 25 houses and monitor them. I don't know how anybody can monitor thousands of houses."
Really?  We know Main Street investors like Terry Kerr at MidSouth Homebuyers who successfully manage thousands of houses.
So it's not impossible to manage a big portfolio well. You just need to be committed to doing it … one tenant at a time.
The folks we know who excel at single-family property management really care about their tenants as human beings … and deal with them as individuals.
They're focused on creating cash-flow as the PRIMARY investment result … as opposed to simply a necessary evil to offset holding costs until a capital gain can be realized at sale.
Buffett and Zell are smart guys.  Buffett saw the opportunity in single-family homes … but had the good sense to know he wasn't the right guy for the job.  Ditto for Zell.
Big money moves in broad strokes, which is fine when you're dealing with commoditized assets and you can buy and sell in bulk.
But real estate … especially single-family homes … is not an asset class and can't be effectively commoditized.  And neither can property management.
We think Main Street tenants are much better served by Main Street landlords … like YOU … so long as you remember the main thing is happy tenants.
Happy tenants means longer tenancy, less turnover and vacancy, and better real-world cash flows.
Of course, you don't need to be a small-time investor to build a portfolio of single-family homes.
When you learn to syndicate, you can combine bulk money with individual property investing … and build a portfolio of hundreds or even thousands of homes.
Being big isn't bad.  Wall Street's problem isn't its size.  It's its mindset.
As the legendary Tom Hopkins says …
"Don't use people and serve money.  Use money and serve people." 
Because when you do, you'll end up with both.
Until next time … good investing!
More From The Real Estate Guys™…
The Real Estate Guys™ radio show and podcast provides real estate investing news, education, training, and resources to help real estate investors succeed.
---
Love the show?  Tell the world!  When you promote the show, you help us attract more great guests for 

your

 listening pleasure!