The economy may be strong …
but what about the financial system supporting it?
Discover the opportunities hidden inside a FRAGILE financial system … and how to HEDGE against inflation, deflation, and even stagflation.
Featuring voice largely shunned by mainstream media, the Future of Money and Wealth reveals …
The REAL trade war no one's talking about … and how Russia and China are making major moves to take down a major U.S. stronghold …
Which assets are in bubbles now … and specific strategies to fortify your balance sheet … before it's too late …
The shocking truth about oil … it's direct impact on YOUR wealth … and how to profit from what's about to happen …
Who the new tax law REALLY helps … and how YOU can use it to grow more wealth faster (it's NOT an IRA) …
PLUS … candid conversations about crypto-currencies … wealth privacy strategies … contingency planning … and MUCH MORE!
Just ONE good idea can make or save you a FORTUNE …
Future of Money and Wealth brings you a HUGE collection of experts, thought-leaders, and real-world investors … who ALL volunteered their time to share their best ideas, warnings, and strategies with over 400 people in the live audience …
---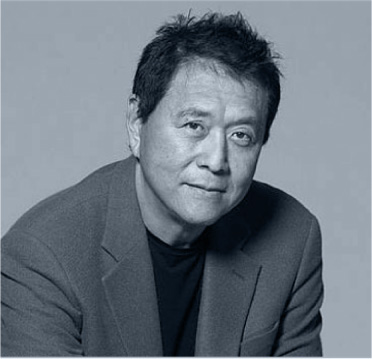 Robert Kiyosaki
Famous for being the greatest-selling personal finance author in history (Rich Dad Poor Dad series), Robert is a mega-millionaire investor in real estate, precious metals, and oil. He's also an avid student of money, economics, investing, and the financial system. He was one of the few pundits publicly warning the world about the 2008 financial crisis.
---
Doug Duncan
Doug is SVP and chief economist for Fannie Mae, which is perhaps the most dominant force in U.S. residential lending.
Doug is responsible for strategic research, including how Fannie Mae's activities affect housing. He's been named one of Bloomberg / Business Week's 50 Most Powerful People in Real Estate.
---
Peter Schiff
Peter's also a multi-millionaire investor, money manager, and outspoken financial pundit.
A best-selling author in his own right (Crash Proof 2.0 and The Real Crash), like Robert Kiyosaki, Peter was on record vociferously alerting people in 2006 about the impending financial crisis.
---
Chris Martenson
An economic researcher and futurist, Chris is an expert in the relationship between energy, the environment, and economics. Rising to prominence with his groundbreaking video series, The Crash Course, Chris is a best-selling author (Prosper!) and hosts a popular podcast featuring interviews with a variety of thought leaders and experts.
---
Simon Black
A former Army intelligence officer turned international entrepreneur and investor, Simon's a worldwide traveler, an avid student of political and financial history, and has developed an eclectic portfolio of investments and business ventures all over the globe.
Simon's diverse experience and global perspectives make his presentations both practical and enlightening.
---
Tom Wheelwright
Tom's a high energy tax and wealth strategist, a best-selling author, an entrepreneur … and is Robert Kiyosaki's personal CPA.
Tom's extremely well-versed in the new U.S. tax law and shares how investors can use it to build substantial wealth and permanently reduce taxes.
---
Kim Kiyosaki
Kim is a high-powered real estate investor, entrepreneur, and best-selling author of Rich Woman. She's co-founder of the Rich Dad company and a popular speaker on the topics of investing,

entrepreneurship, and empowering women.
Kim co-hosts the Rich Dad radio show, and is an avid student of investing, economics, and personal development.
---
G. Edward Griffin
Ed is a renowned investigative journalist and best known for his epic and controversial book, The Creature from Jekyll Island – A Second Look at the Federal Reserve.
Ed has a deep and historical understanding of money, currency,

central banking … and a knack

for explaining all of it in an easy to understand way.
---
Brien Lundin
For nearly four decades, Brien's been an active student, investor, commentator, and newsletter publisher in the precious metals industry.
As producer of the longest running investing conference in the world, Brien's one of the most informed, connected, and intelligent experts on money, precious metals, mining, investing, and economics.
---
Future of Money and Wealth is brought to you by The Real Estate Guys™ Radio Show
Broadcasting on conventional radio since 1997, The Real Estate Guys™ radio show is an investment talk program focusing on real estate as the core of a real asset portfolio.
After being among the many real estate investors caught completely unaware and unprepared for what happened in 2008 …
… hosts Robert Helms and Russell Gray are on a mission to bring the brightest and best real asset investing experts together to share insights, ideas, and strategies for building and preserving real, sustainable wealth.
The Real Estate Guys™ co-host Russell Gray explains why …

What YOU DON'T KNOW you don't know can COST YOU BIG …
Sound dramatic? Maybe. But consider this …
Wealth Wiped Out Without Warning
In 1929, 1987, 2000 and 2008 … millions of people were financially DEVASTATED by market disruptions they didn't even see coming.
Meanwhile, in those very same markets … informed and prepared investors not only survived … they THRIVED.
What's the difference?
Be Careful Who You Listen To
Successful investors didn't buy the hype from Wall Street, financial media, and politicians who downplay dangers … just so they can earn fees, placate advertisers, and win votes.
Remember this classic assurance?

"Importantly, we see no serious broader spillover to banks or thrift institutions from the problems in the subprime market."
Federal Reserve Chairman Ben Bernanke on May 17, 2007



Oops. Of course, just a year later the financial system melted down … triggering the GREATEST FINANCIAL CRISIS since the Depression.
But successful investors back then understood history. They looked at the financial system underneath the "strong" economy … and saw reasons to be alarmed.
They paid attention to the people and signs others were ignoring …
… so they could be proactive to get in position to prosper while there's still time.
TODAY, there are record levels of consumer, corporate, and government debt …
… and rising interest rates are already triggering loan defaults … to levels not seen since the 2008 crisis.
Stocks indexes are setting bubble highs … and market volatility suggests traders are ready to run for the exits … crashing prices … at the first sign of recession.
And that's just some of the more obvious challenges facing Main Street investors.
But there's GOOD news …
Many successful investors prospered through past market disruptions and YOU can too.
By finding new ideas, strategies, and the right experts you're better able to see what's coming sooner …
… so you can be proactive preparing YOUR business and portfolio to both survive and THRIVE through the next crisis.
Future of Money and Wealth brings YOU important insights from many top experts … so YOU can be more aware and prepared.
Eavesdrop on the Experts …
Imagine being a fly on the wall while some of the biggest brains in economics and investing share expert insights and discuss the most pressing issues facing investors today ..
You don't have to imagine … because the Future of Money and Wealth is all on videotape and ready for YOU to watch from the comfort of your own home or office!
Just ONE good idea can make or save you a FORTUNE …
Explore the future of money and wealth with people well-qualified to have an opinion …
Speakers include Rich Dad Poor Dad author Robert Kiyosaki and outspoken financial pundit and money manager Peter Schiff.
Both men are famous for LOUDLY warning the 2008 crash was coming … in spite of being mocked by mainstream financial media.
Back then the economy was STRONG … but the financial system was FRAGILE. And while many "experts" couldn't see it … Kiyosaki and Schiff did.
And while Federal Reserve chair Ben Bernanke was DEAD WRONG … Robert Kiyosaki and Peter Schiff were RIGHT.
Today Robert Kiyosaki and Peter Schiff are concerned again. And this time they're not alone.
Fannie Mae (yes, THAT Fannie Mae … the one making most of the mortgages in the U.S.) chief economist Doug Duncan points out that most of his predictions from last year turned out to be eerily accurate …
… and then reveals when he thinks the NEXT recession will strike (it's not that far away)
And that's just one of TWENTY powerful expert presentations and panels recorded at the Future of Money and Wealth conference.
Other important topics include …
Where real estate is likely headed … and which niches are best positioned for profit
Why oil and gas are likely headed higher … and the important impact on the economy and opportunity for investors
The fascinating rise of block-chain technology … and how crypto-currencies are changing the future of money and wealth
… PLUS a shocking revelation about the RAGING currency war between the U.S. and the tag team of Russia and China.
Far Away But TOO Close to Home …
You'll discover there's a WHOLE LOT MORE to the sparring between Uncle Sam and Russia and China than the mainstream media lets on.
And while it may seem like it's far away from YOUR income and investments … it's NOT.
If you earn, save, or measure your wealth in dollars …
… you REALLY need to understand the Future of Money and Wealth.
Nearly 400 people in the live audience at the Future of Money and Wealth conference were blown away. They called it "life-changing", "eye-opening", and "invaluable".
But don't take our word for it … watch for yourself …
Here's the GREAT NEWS …
We videotaped the ENTIRE event … all TWENTY presentations and panels …
… nearly fourteen compelling hours of essential education …
… and we've organized them all into one powerful online video series.
Now YOU can hear directly about the Future of Money and Wealth from Robert Kiyosaki, Peter Schiff, Doug Duncan, Chris Martenson, Tom Wheelwright, Brien Lundin, Simon Black, G. Edward Griffin … and MANY other top experts.
You may not know who all these people are right now … but you'll be REALLY glad to hear from them.
Their wisdom is impacting the lives of many millions of people all around the world … and it can help you too.
Real World Investors React …
It's one thing to hear and understand what's happening in geo-politics and macro-economics. It's another to decide what to DO about it at the micro-level.
So we included lots of practical insights from a great collection of niche experts, including …
---
Adam Taggart
Adam started his career as investment banker and saw first hand how broken Wall Street is. Later, he helped a company go from start up to acquisition in Silicon Valley. Today, Adam and his partner Chris Martenson develop and share ideas to help people prosper even when the world is full of uncertainty.
---
Kathy Fettke
Kathy's a highly successful real estate investor, syndicator, and investment club leader.
She's also a frequently featured expert real estate pundit in media and at conferences.
---
Gene Guarino
Gene's a recognized leader in the residential assisted living facilities investing space. He's a trained, but not practicing Certified Financial Planner. Gene saw opportunity in solving one of the major problems facing an aging demographic … and grabbed it.
---
Beth Clifford
Armed with a formal education in classical economics and graduating with honors, Beth cut her business teeth on the streets of Wall Street.
Today she's CEO of a groundbreaking offshore real estate development and construction company.
---
Brad Sumrok
Brad freed himself from the corporate grind in less than 5 years by investing in apartment buildings.
The 2008 financial crisis crushed many homeowners … and made many apartment investors multi-millionaires. Brad not only built a portfolio that survived the crash … he thrived through it.
---

David Sewell
David is a Canadian-born international agricultural investor and entrepreneur operating in Latin America.
With an MBA in Corporate Finance and an extensive background in real estate, securities, syndication, and international business … there's not much David hasn't seen.
---
Damion Lupo
Damion is a modern-day financial renaissance man with expertise in real estate investing, precious metals, and crypto-currencies. He specializes in strategies using alternative assets and sheltering wealth from predators and taxes through qualified retirement plans.
---
Patrick Donohoe
Patrick is a financial strategist and an expert in the unique use of life insurance contracts for enhanced cash management and private banking.
He has a degree in economics, hosts his own financial podcast, and is an avid student of economics, investing, and financial history.
---
Dana Samuelson
Dana has been in the precious metals business for decades.
He owns and operates a long-established precious metals and numismatic coin dealership, and is past-President of the Professional Numismatic Guild.
---
It's said to truly understand a subject, you need to study it from multiple perspectives.
Wealth that took a lifetime to accumulate can be lost or severely diminished in a financial crisis.
To survive and thrive when a financial system collapses or resets takes understanding, awareness and preparation. Future of Money and Wealth is an affordable, fun, and easy way to get started!
A tremendous value …



This program cost MANY thousands of dollars to produce. With travel, hotel and registration … every person at the taping paid thousands.
And the information in this video series is EASILY worth thousands of dollars … because just ONE great idea can make or save you a FORTUNE.
So we could charge a LOT more for this program … and it would be totally worth it.
And of course, we need to charge SOMETHING to cover costs … AND more importantly, so you have enough skin in the game that you'll actually watch it all.
But as you'll see … it's important to get this vital information out to as many people as possible. So we're making it a no-brainer …
Get ALL 20 videos … 14 hours of compelling content …

for only $497

(regularly $1997)
PLUS a SPECIAL BONUS when you act today … the Strategic Real Asset Investing webinar.

HUGE value … great price … powerful, life-changing information. But ONLY if you watch it!
Remember … what you don't know that you don't know could cost you a fortune … just ask all the people blind-sided by the last financial crisis.
"An investment in education pays the best dividend."
– Benjamin Franklin
Good advice. No wonder Ben's on the $100 bill.
Now it's decision time …

You've read this far for a reason.
You're concerned about the future … YOUR future … but while it's easy to be interested, it takes an investment of time, money and effort to actually get educated and busy implementing.
But if you think that's a burden …
Consider the price of NOT being informed and prepared …

And even if "this time it's different" (famous last words) …
.. and there's never going to be another financial crisis … sunshine and unicorns for as far as the eye can see …
Which is worse … to be prepared and not have a crisis … or to have a crisis and not be prepared?
Remember, the course you don't watch can't help.
Whatever you have, you've worked hard for.
And remember … the flip side of a crisis is opportunity, so it's not gloomy … there's a lot to look forward to and plan for.
For the informed and prepared … the future is bright. But for those who aren't … not so much.
With the stakes this high, it's time to …



To your prepared and prosperous future,
Robert Helms and Russell Gray
Hosts
The Real Estate Guys™ Radio Show
Producers of Future of Money and Wealth
P.S. Think about how much financial education you got in school. Most people get NONE … and so they're easily herded into a system designed to feed the banks interest, the government taxes, and Wall Street commissions and fees.
Worse, without context … it's nearly impossible to recognize major problems forming … while bankers, politicians, and financial media claim all is well.
Future of Money and Wealth will shock and enlighten you … and help you prepare yourself and your portfolio to PROSPER through what many experts believe is an inevitable economic re-set.
You're a click away from changing your future …
Get ALL 20 videos … 14 hours of compelling content … for

only $497

(regularly $1997)
PLUS a SPECIAL BONUS when you act today … the Strategic Real Asset Investing webinar.
Just ONE good idea can make or save you a FORTUNE …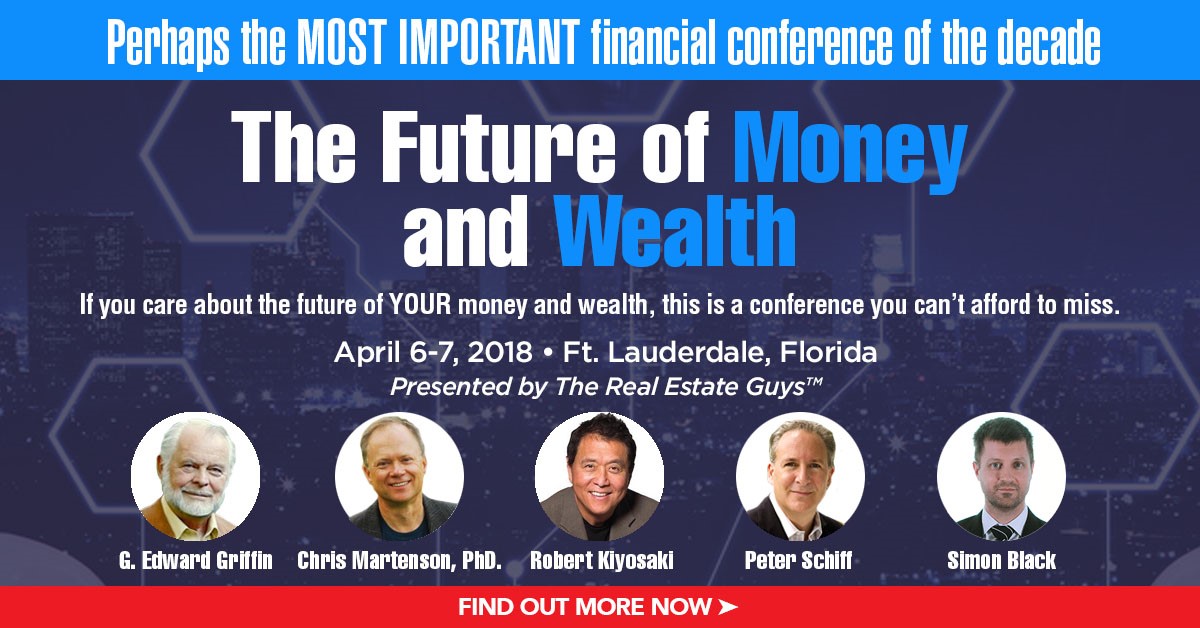 The world economic order is under-going massive change right now.  We're literally watching it unfold in the daily news.
Yet few investors really understand what's happening and why … or what they can do to both grow and protect wealth during these historic times.
"Those who can't remember the past are doomed to repeat it." – George Santanya
In two power-packed days our all-star line-up of notable experts will explain …
How the U.S. dollar is under attack and what it means to Main Street investors

What are the best and worst investments based on what's happening now … and where it's headed

How savvy investors are preparing to be on the right side of an historic wealth transfer most people don't see coming
Remember, the flip side of crisis is opportunity.  But pretending everything is fine … and not being prepared in case it's not … can be dangerous and expensive.
"Maintain unwavering faith you can and will prevail in the end, regardless of the difficulties, and at the same time, have the discipline to confront the most brutal facts of your current reality." – Jim Collins, Good to Great
Our listener questions this week run the gamut from extremely practical to extremely theoretical.
As always, we weigh in on topics that are relevant to YOU … listen in to hear our ideas on apartment management basics, diversification, and more … plus some podcast recommendations and a whole lot of info on one of our favorite places, Belize.
Keep in mind that we are not legal or tax professionals. We do not give advice. The ideas in this show are simply that … ideas.
In this edition of Ask The Guys you'll hear from:
Your deal-hunting host, 

Robert Helms

His tag-along co-host, 

Russell Gray
---
Listen
---
Subscribe
Broadcasting since 1997 with over 300 episodes on iTunes!
---
Review
When you give us a positive review on iTunes you help us continue to bring you high caliber guests and attract new listeners. It's easy and takes just a minute! (Don't know how? Follow these instructions).
Thanks!
---
Question: What expenses do I need to budget for as an apartment building owner?
Arnie in Minneapolis has a 20-unit apartment building that provides student housing near a university. He asked us to explain what his basic expenses will be. First, the obvious:
Utilities.

These can get a bit tricky, though, because the tenants may not pay all the utilities directly. You may have to pay for gas and water, for example.

Taxes.

Make sure you've done your research and know how and when taxes are reassessed in your area.

Property insurance.

This is a must.

Management costs.

Consider how much staff you'll need and whether you want to hire third-party management.
And the less obvious:
Marketing and advertising costs.

Marketing your property helps cut vacancies. For a college property, brochures may be one option.

Legal costs.

Make sure you have a legal team in place and a process for handling tenants with bad debt.

Maintenance.

Small but necessary services like pest control and carpet cleaning can add up.
Although apartment owners have to juggle a list of expenses, there are ways they can make some extra income. Apartments geared toward both college students and other types of residents can offer paid laundry services, parking spots, and even furniture rentals.
Question: I'm a new investor. Should I diversify with different product types and markets now, or later?
This Texas listener started investing in the past year and is trying to hone his personal investment philosophy. Ryan said he owns two single-family homes, but is also interested in commercial, agricultural, and lifestyle properties.
He wanted to know whether it's wise to start diversifying now or smarter to wait.
The simple answer is it's up to Ryan. How much completely depends on the amount of time, energy, and focus you have to spare.
Having a great team can be the make-or-break factor.
Beginners are starting without the stable of resources that established investors have, and access to a mentor can make all the difference in whether you're successful with a specific product class or market.
Being in the hottest niche doesn't matter much if you don't have a great team to support you.
We recommend Ryan spend some time poking around.
Diversification is great … but it means two markets, two sets of knowledge, two teams.
A single investor can only know a handful of markets really well, so getting well-acquainted with a single market can be a good place to start.
It all comes down to your goals … and passions.
The more you love a market or product type, the longer you'll stay in the game.
Ryan, search your priorities and keep figuring out what you really want to do. What's right for you may be honing in on single-family, or it may be finding a mentor to help you get involved in other markets.
Ultimately, the right choice is completely dependent on YOU.
Question: What do I need to know to get involved with a lending deal?
Steven from Havelock, North Carolina got an offer to be part of a private lending deal … but he wants to know how he can educate himself before he says YES … or NO.
Lending deals come in two forms … private loans, or divided private placements.
They all boil down to the same components:
A piece of collateral against which you're lending.

A borrower to whom you're lending money.

A servicing process, to collect payments and distribute money to investors.
Although the basic process is pretty simple, it's become more complicated since 2008. If you're underwriting the loan, you need to know as much as you can about the following:
The management team's process

How they manage and service loans

How they deal with default loans

What their basic guidelines are for protective equity

Projections for how much the market can pull back before the property in question is underwater

The debt-to-income ratio … how much income is available to service the loan
If you're only investing, not underwriting, you don't need to know every detail … but you do need to know enough to know that the people doing the loan know what they're doing.
Take a look at the company's track record, advisors, and business philosophy, policies, and procedures.
Make sure they have a realistic model for getting you a ROI.
And always make sure you have advisors … a smart legal team can tell you in minutes whether a deal is as good as it looks.
Question: Do you have any podcast recommendations?
Robert from Madison, Alabama said he's obsessed with our podcast (thanks, Robert!) and also listens to Robert Kiyosaki and Peter Schiff.
He wondered whether we had recommendations for other podcasts in line with our thinking and perspective.
First, a caution … don't seek out a single perspective!
As a real estate investor, you always want to strive to stand on the edge of the coin. Get multiple perspectives and then let those ideas interact with each other.
Peter Schiff and Robert Kiyosaki are absolutely valuable listening, but they don't necessarily focus on real estate investing. If you're looking for practical, tactical advice, consider the following:
Almost every real estate niche has experts producing media … if not podcasts, certainly books and courses.
Other wealth-related recommendations include:
We heard of a great technique for reading books, and we think it applies to podcasts too … read three chapters (or listen to three podcasts or so) and see whether the content grabs you.
If it doesn't, it's not worth your time!
Question: Do The Real Estate Guys™ provide mentoring services? How do I find a good mentor?
While we're honored that Grant, from Denver, Colorado, would like to have us as his mentors, The Real Estate Guys™ do not provide individual coaching or mentoring services.
We coach the syndication mentoring club … a group for investors who have gone to our Secrets of Successful Syndication event and have a good baseline for investing and syndication.
That's it.
However, we think there are lots of great resources out there for coaching.
Interested in a specific product type? Experts like Gene Guarino can coach you in residential assisted living. Other experts can help with everything from apartment buildings to commercial spaces.
Our recommendation … figure out what kind of help you really need.
Do you want someone to make you stick to deadlines and goals? Someone to give you practical resources? Someone to help you make connections?
Once you've identified your needs, take a look at who's out there and do your research. Check in with former students to see if there's evidence the program was successful.
Question: Do you have any tips on lifestyle investing in the Mediterranean?
Bob lives near dark and stormy Seattle. He and his wife are nearing retirement and want to spend their winters somewhere warmer … preferably the Mediterranean.
They're looking for a part-time vacation home, part-time rental situation.
He asked whether we had any tips on researching the cost, feasibility, and process for buying a property in this region.
Unfortunately, we don't have a lot of experience in this specific part of the world.
But we do have a lot of experience investing all over the world … enough to know that legal structures vary incredibly from jurisdiction to jurisdiction.
The key to success? Always get plugged in with someone who knows the market from a local point of view.
It would be a smart idea for Bob to plan a vacation … narrow down his interests to a specific market and work on making strategic relationships while he's over there.
Yes, we just recommended a vacation!
Bob also needs to work on building a legal and tax team in the U.S. to deal with sometimes complicated foreign legal structures.
The short answer … worry more about acquiring relationships than acquiring knowledge.
Questions: Belize, Belize, Belize!
We had three listeners ask questions about our Belize Discovery Trip.
Travis, from Maple Grove, Minnesota, wondered whether investors have to be extremely wealthy to invest in Belize.
Along the same lines, Brad, from Bakersfield, California wanted to know the type of investments typically available in Belize … and whether potential investors can work around lack of available financing.
We believe there is a ton of opportunity in Belize … and you don't have to be über wealthy to take advantage of it.
Belize doesn't offer traditional bank loans. So investors have a few options.
One option is to go in on an investment with a group.
Another is to refinance a property you own in the U.S. and use the equity to fund a deal in Belize.
No matter the route you choose, be smart about it. Understand the supply and demand dynamics.
Ask yourself exactly what you want … whether it's lifestyle, cash flow, asset protection, equity, or something else … then visit Belize and see whether the market will help you achieve your goals.
If the answer is YES, the next step is to build a team … and you can do that by joining us on our field trips and getting to know the people who will help you put together a great deal.
Our third question about Belize took a slightly different tack … Craig, from Rosemount, Minnesota asked whether an IBC is the only corporate structure two parties would need to go in on a deal together.
This is a legal question. And we're not legal advisors.
But we can tell you that although people often use entities to buy properties in foreign coutnries, it's perfectly acceptable to own property in your name.
If you do use an IBC, you'd have to use an IBC from a different country. IBCs can't be used to do business in their country of origin.
The bigger question is making sure you understand what you're trying to accomplish, why you're doing it, and what the possible ramifications are.
Do your homework. You don't want to learn a lesson by making the wrong mistake.
Yearning for more in-depth information about IBCs, financing, and buying in Belize? Come on our field trip!
Spend time with Robert and other investors, build relationships, investigate the market, and enjoy all Belize has to offer for three and a half days.
We guarantee you'll learn something … and have fun too!
---
More From The Real Estate Guys™…
The Real Estate Guys™ radio show and podcast provides real estate investing news, education, training and resources to help real estate investors succeed.
Unless you just stepped out of a flying Delorean, you've probably heard that China has ascended to the threshold of taking its place among the economic elite in the world.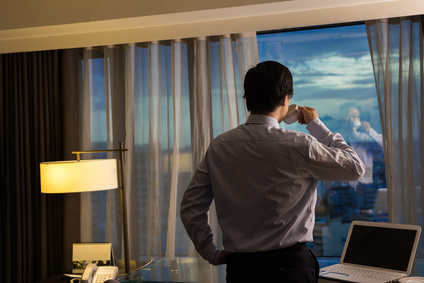 But the story in the East is even bigger than China…
In The Real Estate Guys™ radio show covered wagon to look East and talk investing:
Your wagoner host, Robert Helms
His wagon pulling Co-Host, Russell Gray
Special Guest, Sovereign Man's Chief Investment Strategist, Tim Staermose
Way back when, Europe…and England in particular…was the mature, established economic power of the world.
The explorers, pilgrims, pioneers and settlers made their way West…and a little upstart continent called America became the dominant economic, political and military force on the planet.
Today, a shift East is happening…or we suppose you could say the shift West has crossed the Pacific…in any case, Asia…led by China…is rapidly ascending onto the world's economic stage.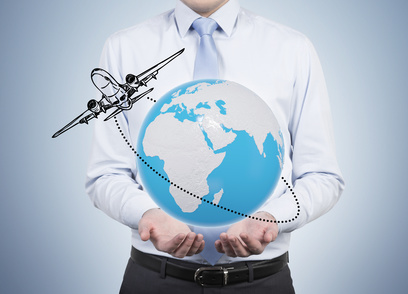 The rise of China as an economic and manufacturing powerhouse…and the growing population and affluence of places like India…creates demand for capital, commodities and other resources.
This demand has a direct impact on the cost of those resources…ALL OVER the globe…including the USA.
Additionally, the wealth being created in the East is finding it's way West.  That is, wealthy Chinese have been buying up U.S. real estate…and the Chinese government has been buying up farmland, forests, mines and gold.
Of course, to pay for all these assets, China has all but stopped accumulating U.S. dollars and Treasuries.  This DECREASES the demand for dollars and treasuries, which affects the pricing…which affects you, your loans, your tenants, your asset prices, and your cash flow.
So some days, you need to focus on the tasks at hand…nose to the grindstone, eyes in the weeds…
Other days, you need to look up and out…and consider what's out on the horizon.  Because sometimes there's a wave coming that you can ride…or can wash you away.  And often the difference is whether you're paying attention and prepared.
So listen in to our conversation with global investment strategist Tim Staermose of Sovereign Man…and consider how what's happening in the East could create opportunities for you.
Listen Now:
The Real Estate Guys™ radio show and podcast provides real estate investing news, education, training and resources that help real estate investors succeed.
Imagine standing at your front window and suddenly you see a horrific car crash…right in front of your house!
You rush outside and see the driver open the door, get out and lean against the crumpled car.
Relieved that the driver doesn't seem to be severely hurt, you pick up your phone and call 9-1-1.
BUT….
While you're dialing your phone, what you don't see is your panicked neighbor running out of her house screaming frantically.
Because blocked from your view is a small child, who's been violently thrown from the car, and is now lying bleeding and limp against the curb.
You missed the horrific consequence of the accident because your perspective and focus didn't allow you to see the whole scene.  But your neighbor, who had a different view, could see more of what happened and was able to react more appropriately.
The point is that one's perspective and focus often has a profound affect on one's reaction to an event or set of circumstances.  The lesson is that it's crucially important to maintain a broader perspective, especially when potentially cataclysmic events are looming and the stakes are high.
But because history moves slowly and we're so busy with our noses planted firmly against the proverbial grindstone, it's easy to miss or misinterpret high stakes events which are unfolding all around us.
As we're shared many times on our radio show, we missed some of the warning signs leading up to the sub-prime crisis and subsequent financial crisis.  Since then, we've been substantially more attentive to the bigger picture, including spending time with and listening to really smart folks who spend most of their time looking at the bigger picture.
Our 2014 Investor Summit at Sea™ had one such person as a late addition faculty member, so we didn't miss the opportunity to grab the microphones and have a chat about what the lessons and opportunities today's investors can glean from a closer look at world history.
Sitting in Honduras behind the silver mobile microphones of The Real Estate Guys™ radio show:
Your historic host, Robert Helms
His archaic co-host, Russell Gray
Returning guest, world traveler, history student, entrepreneur, investor and quintessential Sovereign Man, Simon Black
Simon Black could be called the most interesting man alive, except he doesn't have a beard or drink Dos Equis.  Of course, we don't find either of those two things all that interesting, but what do we know?
What we do find extremely interesting is Simon's background in military intelligence and his passion for sharing great ideas with people.  He's an intense, data driven student of history, economics, business and investing.
Simon is a perpetual traveler.  He visits dozens of countries every year.  Along the way, Simon invests, establishes business and personal relationships, and sends out his daily thoughts and observations, which he calls Notes from the Field.  We read them every day.  Good stuff.
Simon's presentation on our 2014 Investor Summit at Sea™ was one of the most popular and created a lot of excitement.  He had lots of charts, graphs, data and historical references.  The bottom line is that history tells us that the United States' reign as the world's dominant economy and currency is coming to an end.
Find that hard to believe?  You're not alone.  But it's hard to refute the evidence.  It's just our normalcy bias that wants to override our intellect to tell us, "It can't happen here".
The facts remains that we're due for a change.  The conditions which precede change exist today, just as they have in the past when similar substantial changes have occurred in global history.  The U.S., like the many dominant powers before her, aren't immune from the consequences of economic decisions that always precipitate the forfeiture of preeminent status.
And while change can be scary, it's usually only really bad for those who are completely unaware and unprepared.  Simon's mission (and ours too) is help make sure you're well prepared.
Simon says this is an unprecedented era of opportunity.  Why?  Because the flip side of any problem is an opportunity.
Such as…
The Calorie Crunch
One of the greatest opportunities Simon sees is in agricultural investing.
The evidence says more people are coming and less arable land will be available for food production.  Obviously, there's a real estate play here.  But it's more than that.  Your tenants are crops, which are commodities.  And commodities often respond well to falling currencies.  It's something we cover in our Real Asset Investing report, which was the theme of the 2014 Summit.
Simon thinks agricultural investing is an even more obvious opportunity than trying to profit from or hedge currency fluctuations.  The best we can hope for is that food prices rise because of supply and demand.  It's possible we could have food shortages.  In any case, the owner's of farm land (the means of food production) stand to do very well in the decades to come.
Bet on People
Simon closed his remarks on the Summit and in our interview with optimism.  Although history tells us that some chaos is coming, it also tells us that humans have a long and remarkable track record of re-organizing themselves into a better world after each major shift.
Part of that process is education and entrepreneurship.  If you're reading this, then you're probably a part of the solution.  Good job!
Simon holds an annual entrepreneurship camp for young people to help accelerate their development and prepare them for a brave new world.  Our youngsters are our future and we applaud any and all efforts to develop them.  Kudos to Simon for making this a priority.
We encourage you to invest in the young people around you.  Share your time, wisdom and encouragement.  If you are a young person, invest in yourself.  And encourage your friends to pour their energy into learning how to build businesses and investment portfolios that provide products and services that serve people.
Simon says this is a GREAT time to be alive.  We hope you agree. It's an era of unprecedented opportunity.
So listen to this insightful interview with sovereign man Simon Black and consider how you can position yourself to earn profits and serve people as the world undergoes continued change.
Listen Now:
Want more? Sign up for The Real Estate Guys™ free newsletter
Don't miss an episode of The Real Estate Guys™ radio show! Subscribe to the free podcast
 Stay connected with The Real Estate Guys™ on Facebook!
The Real Estate Guys™ radio show and podcast provides real estate investing news, education, training and resources that help real estate investors succeed. Visit our Feedback page and tell us what you think!
Being homeless isn't something most investors aspire to.  Then again, it depends on your definition of homeless.
In this episode, we visit with a man who is a self-described "perpetual traveler".  As such, he doesn't really identify with any particular country.  He's what you might call a sovereign man.
What does that have to do with real estate investing?  That's what we wanted to know!
Planted behind the microphones under The Real Estate Guys™ cone of silence:
Your perpetual host, Robert Helms
Our special guest and sovereign man, Simon Black
Many investors buy property wherever that happen to live.  It's a great strategy if you're in a great market.  But what if you're not?
We say, "Live where you want to live, but invest where the numbers make sense."  Then again, there may be more to your investing choices than simply return on investment.  Some markets make sense for other reasons.
Some investors are concerned (and rightly so) about things like privacy, asset protection, personal security and lifestyle.  And in a rapidly changing world, there's a lot to think about!
Now you may be a raving fan of big government, deficit spending, and ever-increasing regulation.  Or you may think that all of that is a short path to economic and societal collapse.  We're not here to debate the right or wrong of what's going on. We just want to understand the possible outcomes and put ourselves in the best position to survive and thrive.
Regardless of your feelings about the the size and scope of government, it seems quite obvious that government is getting bigger and more expensive throughout much of world, and certainly in the United States.
So who in the world is Simon Black?
Simon Black (not his real name) is a kind of mystery man.  He claims to have a background in military intelligence who eventually came to distrust the U.S. government he enlisted to serve.  Interesting….but so what?
As a result of his experiences in government, Simon decided to step back and look at world dynamics from something other than a U.S. centric point of view. To gain this perspective, he began to study, travel, explore, invest and muse.  We discovered him through reading several of his many musings.
We always find conspiracy theories interesting, but they aren't really easy to invest in. And we're not saying Simon is a conspiracy theorist, but he certainly does question some of the motives behind ever-growing governments.
Nonetheless, some of Simon's observations about the economic and political happenings around the world translate directly into things like population growth, demographic shifts and land use.
Land use!  Okay, NOW it starts to get interesting.  After all, we are The Real Estate Guys!
We like real estate because it serves essential human needs.  This means, for the right real estate, people will pay to use it.  Duh, right?
The key then is to identify what makes a chunk of dirt "right" for what and for whom.  Ahhhh…now it gets a little tougher.
Obviously, in a society where people and the economy are growing, real estate investing is easy.  Just buy anything people can live or work in.
But what happens when that wave of prosperity recedes?  Detroit used to be the United States' wealthiest city.  California used to be a compelling reason to "Go west, young man" because it was a low cost land of opportunity.  Not today.
The point is that things change.  And the pace of change today is greater than at any other time in history.  This means it's important to pay attention to what's going on.  You don't want to get left behind…or worse, trampled.
So we set up a secret meeting with Simon Black to find out what his world travels have taught him.  It may well be a perspective you've never heard before.  We think you're going to be intrigued at the very least.  And who knows, you may just be enlightened into a whole new style of real estate investing!
We've long been enamored of diversifying into global markets.  Stock and bond investors have been doing it, so why shouldn't real estate investors?
And while we know that income property is valued by the income it produces, we've also learned that sometime it isn't what sits on top of the land that makes it valuable.  Sometimes, it's what comes out of it.  Just ask Jed Clampett (that's a reference to The Beverly Hillbillies, in case that got by you younger folks).
Simon sees a whole new opportunity, and it isn't about oil.  But we don't want to spoil it for you, so take a listen.  And as you do, think about how many people share Simon's concerns about privacy, private property rights; less dependence on big, easily controlled and disrupted institutions and supply chains.
You may or not look at the world the way Simon Black does.  And banks, governments and multinational corporations may continue to be the dominant economic and political forces they are for many decades to come.  If so, how does it harm you to have a modest Plan B in place?
And if these big institutions struggle, wouldn't it be nice to have at least a little bit of independence and anonymity?  History tells us that when major institutions that the masses depend on for their essentials falter, the resources of the prudent often come under attack.  You may not be able to avoid that forever, but why be the low hanging fruit?
Since real estate is a fundamental component of human survival and prosperity, doesn't it make sense to have some of it in a variety of places – perhaps a little off the beaten path?
Think about it as you listen to our interview with international sovereign man of mystery, Simon Black.
Listen Now:
Want more? Sign up for The Real Estate Guys™ free newsletter
Don't miss an episode of The Real Estate Guys™ radio show! Subscribe to the free podcast
 Stay connected with The Real Estate Guys™ on Facebook!
The Real Estate Guys™ radio show and podcast provides real estate investing news, education, training and resources that help real estate investors succeed. Visit our Feedback page and tell us what you think!