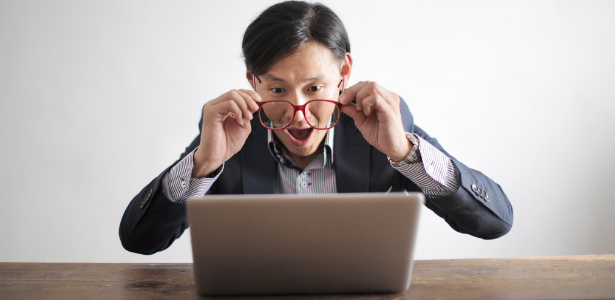 We're proudly filing this under the category of "We told you so." ….
Stripe workers who relocate get $20,000 bonus and a pay cut
– Bloomberg, 9/15/20
"Stripe Inc. plans to make a one-time payment of $20,000 to employees who opt to move out of San Francisco, New York or Seattle, but also cut their base salary by as much as 10% …"
"… companies … have expanded opportunities for employees to work remotely while also signaling … pay cuts if workers move to less-expensive cities."
"VMware Inc. … Facebook Inc., Twitter Inc. and ServiceNow Inc. have all considered similar measures."
Of course, we could just as easily file this under "Duh."
After all, when companies discovered they could move jobs to China and Mexico to save money and increase profits, they did.
Modern tech empowers remote working.
And while many info workers might not be keen on moving overseas … moving to low cost, low tax, good quality of life states is not just palatable … it's appealing.
The COVID-19 lock-downs have forced businesses into improving their remote workforce management … opening everyone up to a win-win move.
Companies LOWER their labor expenses, while employees improve their NET lifestyle in more affordable markets.
Also obviously, this has implications for the demand for real estate … housing, office, retail … in both the markets losing and those gaining people and their paychecks.
This is just one of many trends the COVID-19 crisis has accelerated, though likely still in its infancy … and worth watching.
That's why we created the COVID-19 Crisis Investing video series … and why we're getting regular updates from our Boots-on-the-Ground correspondents.
Shift is happening … and faster than usual.
Investing in this environment is like driving a car … the faster you go, the farther up the road you need to look so you have time to react well.
Here's another noteworthy article with insights which are a little more challenging to decipher, but worth the effort …
The Death of the 60/40 Portfolio
– Yahoo Finance, 9/6/20
"That's stock talk. It doesn't apply to me. I'm a real estate investor!"
Really?
Well, before you click away to check the latest mortgage rates or political pandering, consider …
While 60/40 refers to a typical Wall Street portfolio allocation model for a mix of stocks and bonds.
The reason it's been a staple … and the reason it's changing … is highly relevant to real estate investors.
"The biggest takeaway is that Woodard's team is more confident than ever that … interest rates … will likely … move considerably higher … arguing that investors should start to move away from bonds in their current allocations."
The "Woodard" they're referring to is Jared Woodard, Head of the Research Investment Committee for Bank of America Research.
So he's well-qualified to have an opinion worth contemplating.
But it's not just rising interest rates that are interesting to real estate investors …
(though that's a compelling reason to secure as much low-cost long-term debt as you can while you can)
… but his recommendation to "move away from bonds" is important.
So in another "surprise said no one" moment, are reports the two biggest U.S. bondholders in the world (China and Japan) have already started "moving away".
That's because when rates rise, bond values fall.
And like any bubble … when bondholders head for the exits en masse, it sets off a very disrupting chain of events in the macro-strata of the financial system.
Of course, as you might suspect … it all rolls downhill onto the often unsuspecting denizens of Main Street.
The reason it's SO extreme is because of the way bonds are used in the financial system.
In real estate terms, they're used like properties with equity. The owners borrow against them to raise more cash to lever into more "assets".
Except these loans against bonds come with margin provisions … which means if the value of the bond falls, you're either forced to sell at a loss or borrow more.
The point is when balance sheets at every tier of the financial system are stuffed with leveraged bonds …
… a collapse of bond prices is a BIG problem for everyone … including real estate investors. Remember 2008.
(Yes, we know we've covered this before. But although the asteroid is moving slowly towards Earth, it still seems important to talk about it and prepare.)
Of course, in 2008 bonds collapsed because of a higher than expected default rate in sub-prime loans.
Yes, it's true, that was then and this is now. But with an economy still largely locked-down, headlines like this should surprise … no one …
Lower-Credit Homeowners Weigh Heavily on U.S. Mortgage Market
– Bloomberg, 9/15/20
But whether it's sub-prime borrowers defaulting, large foreign holders dumping, interest rates rising, or leveraged bond-loans going bad …
It doesn't matter WHY bond values fall … if they do, it's a threat to the financial system.
The fix, of course, is lots of dollar printing by the Fed, which (as we've been saying and saying and saying) puts a lot of pressure on the dollar …
Dethroned Dollar Is Making Waves Across Markets, in Five Charts
– Bloomberg, 9/15/20
Of course, as this article points out, there are different tactics for investors to mitigate risk and capture opportunity …
"Savvas Savouri at Toscafund Asset Management recommends switching out of conventional Treasuries and into inflation-protected securities."
"'The simple reality is that the only feasible way to get the U.S. to the preferred inflation target is through a dollar devaluation,'"
The article also mentions gold as an alternative tool for the job …
"The dollar's decline has also helped thrust gold onto center stage … some investors are betting that [gold] bullion will prove a better haven than Treasuries as inflation bites …"
So while there's a fair amount of consensus about the challenges … there are variations on how to best address it.
And in yet another "surprise … said no one ever" moment …
… real estate is completely missing from mainstream financial media's discussion of potential solutions.
That's like heading out to a job site and leaving your best power tools at the workshop. Then again, if you don't know how to use them, what good are they?
Of course, any talk about the what, why, and how of real estate investing is completely omitted because (in our not-so-humble opinion) mainstream financial media exists to protect and promote Wall Street.
That's probably why YOU are here. It's certainly why we are.
The GOOD NEWS is, whether you're investing in your own account or organizing syndications with private investors …
… there's a LOT of opportunity RIGHT NOW to use the right real estate as the foundation of a resilient real asset portfolio.
The GREAT news is that even though things are moving faster than normal …
… there's still time to build your knowledge and relationships and to organize your life and portfolio to get in on the action.
The asteroid hasn't struck yet … and while it may not … better to be prepared and not have a crisis than to have a crisis catch you unaware and unprepared.
We're working hard to step-up the volume of ideas, resources, people and opportunities we share with you right now … because we think the times demand it.
There's a "new normal" on the horizon …
… and while real estate is real, essential and a time-tested vehicle for wealth building and preservation …
… there are new rules and strategies emerging … because market conditions are dramatically shifting.
So be SURE to subscribe to our re-launched YouTube channel, follow us on Facebook, and of course, subscribe to the podcast.
When you support ALL our distribution outlets with your listens, views, likes, shares, comments, questions, and reviews …
… you make it easier for us to attract the guests and resources necessary to produce more and better content for you.
We appreciate you … and look forward to thriving through this crisis with you.
Until next time … good investing!
There are SO many things happening in the financial news and markets right now, it's hard to focus on any one thing and say it's the biggest story.
Obviously, the coronavirus panic is dominating headlines and airwaves everywhere.
And many of the other major stories such as stocks, bonds, interest rates, and oil prices all seem to be considered somehow a derivative of the coronavirus.
Of course, we just keep asking … what does all of this mean to real estate investors?
Two weeks ago, we posited interest rates would fall as investors piled into U.S Treasuries for both safety and speculation.
Of course, we were right … but not because we're brilliant, but because it was SO obvious.  As Treasury yields collapsed, mortgage rates followed.
And because you never know how long these "sales" on cheap money are going to last, it's a good idea to watch for clues … and then move quickly when opportunity presents itself.
The odds are the coronavirus scare will last months … but your uber-cheap mortgage can last for decades. Nice.
Last week, we dug a little deeper into the WHY behind collapsing rates after the Fed came out with an "emergency" rate cut.
Though billed as a preemptive strike to stop recession, most pundits viewed it as a lightly veiled attempt to calm traders and boost stock prices.
How's that working out so far?
Of course, WAY before coronavirus, we've been pointing out …
… the financial system is fragile,
… the Fed's intervention in the repo market is a potentially ominous sign,
… and gold could be flashing a "bridge is out" warning even as the U.S. economy is hurtling down the highway at a decent clip.
In other words, the coronavirus might not be a cause, just a catalyst.
Which brings us to the theme of today's muse …
Insulation matters. And when the climate is extreme, people who don't have it, want it.
Right now, MANY people are discovering their portfolios are naked and exposed to the extreme hots and colds of publicly traded financial markets.
Equity investors are experiencing nauseating drops and dizzying bounces … all within an overall trend which is flirting with becoming the mother of all bears.
Income investors are watching yields collapse 30-50% from already anemic levels. Savers and income investors were already suffering. Now it's torturous.
When yields aren't enough to live on, you have no choice but to consume equity.
And it's hard to ride the equity roller coaster back up if you to get off at the bottom to eat.
It's like a starving farmer who eats his seed corn has nothing to plant for food in the future. He eats now but is doomed in the long term. Equity consumption is suicidal.
So while the coronavirus might threaten your physical health, the vast majority of people who catch it will survive and go on to thrive.
But the effects of the panic on fragile financial markets are definitely making paper asset investors' portfolios sick … and recovery could take a LOT longer.
Of course, most real estate investors are doing what they often do when these things happen … much popcorn, watch the fireworks, and cash rent checks.
Sure, if the storm is bad enough, it can blow your insulated, brick real estate portfolio over too.
But compared to the poor folks living in straw portfolios built only for sunshine, real estate looks pretty darn secure.
So it's no surprise, that even the mainstream financial media are pointing out the safety features of real estate … at least what they think is real estate …
Don't Panic – Buy REITs
– Forbes, 3/9/20
These are the safest and highest dividend-yielding REITs as the coronavirus spreads, BofA says
– MarketWatch, 3/7/20
REITs And Bonds Rose Last Weeks As Global Stocks Fell
– Seeking Alpha, 3/10/20
Of course, REITs are still publicly traded stocks … essentially a mutual fund collection of individual properties all put into one fund and offered in the Wall Street casinos.
So, while real estate is attractive in times like these, REITs are still subject to Wall Street volatility …
REITs fall in February amid broader market sell-off
– Institutional Real Estate, 3/10/20
Perhaps obviously, the further you are away from Wall Street, the more insulated you are from insane volatility.
Of course, as a real estate investor, YOU already know this. That's why you read commentaries like this, and probably don't have much exposure to Wall Street.
But remember there are MANY MILLIONS of people who haven't discovered real estate investing … yet. Or only think of it as Flip This House.
Of course, true real estate investing is about using low cost, long-term debt to acquire passive income and generous tax breaks …
… and enjoying superior cash-on-cash yields (compared to bonds), while benefiting from long term inflation … insulated from short term deflation.
Real estate is slow, boring, and STABLE. And right now, stable is sexy.
As we've said before, you're not seeing headlines announcing rents have collapsed 50% in the last 90 days because of coronavirus. That's short-term deflation.
And ten years from now, when this current panic and its ramifications have joined all the other freak-outs of the last 100 years in the dust bin of history … do you think it's more likely rents and real estate values will be up … or down?
History says "up" in dollar terms … because the dollar has a 100+ year history of losing value against REAL assets.
And most of what's going on right now … more printing, more debt, more deficits … is BAD for the dollar in the long term.
Sure, most people can't escape the temptation to gamble. "Buy low, sell high" brainwashing makes it nearly impossible to resist Wall Street volatility.
But SOME people … especially more seasoned folks … will decide the Wall Street roller coaster is more nauseating than intoxicating … and they'll want off.
So while we're concerned about the coronavirus panic and its near term effects on the economy and the financial system …
…. we're SUPER EXCITED about the lessons being learned by Main Street Americans.
Because when more of Main Street gets back to real investing … in real assets and cash flow …
… it could create a big flow of funds out of Wall Street into Main Street … where the real wealth comes from and belongs.
Last time we looked, there's usually BIG opportunity when money starts moving. The key is to put yourself in a good position to help facilitate it.
So whether you choose to borrow lots of money flowing into bonds and acquire properties in your own account …
… or you decide to start a syndication business to raise private equity to pair with abundant and cheap debt …
… this isn't a time to be hiding under your sheets with a bottle of hand sanitizer.
Yes, be careful and stay healthy.
But keep your eye on the long-term big picture. It's easy to get lost in the hype and miss big opportunities that grow out of the chaos.
In August 1971, President Richard Nixon went on national television and shocked the world by defaulting on the gold-backed dollar system created at Bretton Woods in 1945.
Up to that point, dollars were essentially coupons for real money … gold. Foreign dollar holders could turn in their dollars and walk away with gold at $35 per ounce.
Nixon repudiated that deal without warning, promising it was only a "temporary" measure. That was over 48 years ago … and the world is still waiting.
It reminds us of Ben Bernanke's promise that quantitative easing was only temporary. Yet, here we are 10 years later and it's still here.
Yes, we know Jerome Powell doesn't want to call it QE. Most people forget Ben Bernanke didn't want to call the original QE "QE" either.
So Nixon tried to take the edge off the gold default by saying it's only temporary, but he knew the world would react by dumping dollars … crashing the dollar and causing prices to rise.
If that's confusing, just think of dollars like stocks. When something happens to trigger people to sell, the price falls.
When the dollar falls, it takes more dollars to buy the same products. That's called inflation. And it hurts people who do business in the falling currency.
So while foreigners were upset about Uncle Sam's broken promise, those paying attention could sell their dollars quickly and buy gold in the open market.
American citizens were not so fortunate.
That's because back then it was still illegal for U.S. citizens to own gold. And the government had already taken all the silver out of the coins in 1965.
So even if Americans were smart enough to know what was happening, the best escape routes were blocked. Real money wasn't readily available to them.
Being aware the American voter would be facing rising prices and falling purchasing power headed into the 1972 election cycle, Nixon attempted to stop inflation by executive order.
In fact, at the same time he defaulted on the gold standard, Nixon also ordered a national freeze on prices and wages.
You read that right.
In the United States of America, the land of the free, bastion of free market capitalism …
… by executive decree, and without warning, it became immediately illegal for a private business owner to raise prices on a customer or increase wages to an employee.
Of course, it didn't work.
In fact, as discovered through his now infamous penchant for tape recording everything, it's well-documented Nixon knew it wouldn't work when he did it.
On February 22, 1971 in a recorded conversation with his Secretary of the Treasury, Nixon said,
" The difficulty with wage-price controls and a wage board as you well know is that the God damned things will not work."
"I know the reasons, you do it for cosmetic reasons good God! But this is too early for cosmetic reasons."
But by August 12, 1971, the Secretary of the Treasury apparently convinced Nixon the time had arrived to put lipstick on the pig …
"To the average person in this country this wage and price freeze–to him means you mean business. You're gonna stop this inflation. You're gonna try to get control of this economy. …If you take all of these actions … you're not going to have anybody…left out to be critical of you."
In other words, it was all political theater to pander to pundits and voters. It doesn't matter if it works … or if you even think it can. It only matters that you're seen trying.
So just 3 days later, Nixon went on TV and pulled the trigger.
What does all this have to do with YOUR real estate investing?
Maybe more than you think. History often has valuable lessons for those who take the time to reflect on it.
You may have heard … California just enacted state-wide rent control.
California's not the first to do this … Oregon holds that "honor", having enacted their own version of state-wide rent control last February.
Of course, this is a governmental policy, so any discussion of it runs the risk of turning political and divisive.
But it doesn't matter whether you or we agree or disagree with the spirit or letter of the law. That's irrelevant.
The rent control laws are here like them or not, so the more germane discussion is about what rent control on this scale might mean for real estate investors … regardless of political stripe.
Now if you think none of this matters to you because you have no intention of investing in California or Oregon … think again.
Because even though each state's law is different, the motives are similar … to "do something" (or at least appear to be trying) to address growing homelessness presumably created because "rent is too damn high."
If this way of thinking catches on (and it seems to be), state-wide rent control could be coming to a market near you.
And like California, rent control laws could be RETROACTIVE.
Think about that.
Let's say you're a value-add real estate investor and you find an older, run-down, poorly managed property in a decent area.
You put together a plan and invest generously to improve the property to the benefit of the tenants and the neighborhood, expecting to earn higher rents for a better product.
But AFTER you make your investment, the government decides to make it illegal for you to raise the rents to your projections. And it's retroactive.
You made a plan and took a calculated risk based on the rules in place … and wham-o! The government changes the rules after the fact.
Ouch.
Call us crazy, but that doesn't seem fair. At least Oregon "only" made their rent control effective immediately. California's law is retroactive seven MONTHS.
We understand politicians are trying to pre-empt landlords from jacking up rents before rent control kicks in.
Of course, this reveals a paradigm of how politicians view landlords … as greedy takers looking for every opportunity to screw over their customers.
Funny, some people see politicians the same way … but we digress.
It's painfully obvious these lawmakers don't understand real estate investing.
While it's true, the laws allow rents to rise a "generous" spread of 5-7% over the (artificially low) CPI.
Maybe this is okay for new or fully renovated properties. No cap ex needed.
But the law specifically targets properties over 15 years old … the very ones most likely to need substantial renovation.
Worse, the law does NOT make an exception for capital expenditures, so the limit on rental increases potentially caps the incentive to fix up old, ugly properties.
Will rent control create a greater divide between the nice and not-so-nice areas as existing properties are starved of cap ex?
History says it will. Time will tell if it's different this time.
Meanwhile, it's wise for real estate investors to pay attention to laws in places like Oregon and California … even though they may not apply to you … yet.
Because when you look at California, it seems like they got some of their ideas from Oregon. Like Hollywood, politicians tend to copy each other.
And because affordable housing is a national problem heading into a heated election year …
… it's likely other states are looking at the "leadership" of California and Oregon … and could be considering a rent control law variation of their own.
The opportunity could be in the overt and implied exemptions …
… like mobile home parks, residential assisted living, self-storage and other niches outside the cross-hairs of perhaps well-meaning, but sometimes misguided politicians.
Remember, markets are dynamic, complex systems affected by fiscal, tax, monetary, and regulatory policy as much or more than local demographics and economics.
It's smart to pay attention to ALL of it … and objectively evaluate how each factor might impact you and your portfolio.
In this week's perusal of the news, this headline caught our attention …
Bank of America declares the "end of the 60/40" standard portfolio 
Market Watch 10/15/19
We know it SEEMS like a pretty benign article … irrelevant to real estate investors. But au contraire mon frère …
There's actually quite a bit of useful intelligence packed into BofA's thesis.
Here's what they have to say …
"Investors have long been told that the ideal portfolio should carry 60% of its holdings in equities and 40% in bonds, a mix that provides greater exposure to historically superior stock returns, while also granting the diversification benefits and lower risk of fixed-income investments."
This, as they say, is "conventional wisdom" for paper portfolio strategy. It's basically a straddle between principal risk (stocks) and safety of principal with income (bonds).
Except in today's topsy-turvy financial markets, BoA admits this no longer makes any sense …
" 'The relationship between asset classes has changed so much that many investors now buy equities not for future growth but for current income, and buy bonds to participate in price rallies,' [says Bank of America] …"
Stocks for income and bonds for price speculation? That's a substantial role-reversal.
Before we dive into the real estate ramifications, let's dig a little deeper into the essence of their position …
It's easy to understand the first part … an ideal portfolio hedges both inflation and deflation while positioning for equity growth, yield, and protection of principal.
Of course, real estate can do all that MUCH better than stocks and bonds. But we'll come back to that in a moment.
The bigger revelation in this article is BoA's admission that paper assets aren't working properly right now.
This is something most Mom and Pop investors (and their financial advisors) aren't fully aware of. If they were, this BoA research note wouldn't be newsworthy. But it is and that's telling in and of itself.
Here are the problems in a nutshell …
Bonds are producing next to no yield. They're next to useless for the production of income, as any pension fund manager can tell you.
Bonds are in a bubble … significantly over-priced. That's why bonds produce no income …
(A bond's price is inverse to its yield, so low yield equals high price … and ridiculously low yield equals ridiculously high price.)
When any asset price exceeds fundamental valuation, there's a possibility … in fact, a high probability … the bubble will deflate, and the price will fall.
This means as a vehicle for adding income and preservation of capital to a balanced portfolio, bonds are failing on both counts.
Bonds have now devolved into nothing more than gambling chips for speculators in the Wall Street casinos …
… and tools for economic intervention vis-à-vis interest rate manipulations by central banks.
In fact, it could be argued that central banks aren't even focused on the economy. After all, why lower rates when the economy is "booming"?
More likely, the financial system is far more fragile than anyone cares to admit … and central banks are trying to prevent collapse.
Remember, bond values are inverse to yields. If rates rise, bond prices fall.
With TRILLIONS of dollars of bonds leveraged throughout the system, falling bond prices could trigger a chain reaction of margin calls.
Think 2008 on steroids.
Once you understand all this, the logical conclusion is …
" 'there are good reasons to reconsider the role of bonds in your portfolio,' and to allocate a greater share toward equities.
Ya think?
By now you may be thinking, "So what? I'm a real estate investor. I don't own bonds."
Smart. But most real estate investors make liberal use of credit markets. When bonds implode, they often take credit markets with them.
Real estate is a lot more challenging when credit markets are broken. And it's downright deadly if you're not structured IN ADVANCE to weather frozen credit markets.
But why does BoA sound the alarm now? Because …
" '…this is happening at a time when positioning in many fixed-income sectors is incredibly crowded, making bonds more vulnerable to sharp, sudden selloffs when active managers re-balance,' "
In other words, as portfolio managers wake up to the risks of bonds and scramble to get out before the crowd … they become the crowd … and WHAM, the bottom falls out.
The credit market collapse of 2008 converted us into avid bond market watchers. But there's also some opportunity here.
The core message of the BofA research note is …
" [BoA] advise[s] investors to add more exposure to equities, particularly stocks with high dividend yields in under-performing sectors … which can be bought at inexpensive valuations."
To translate this into real estate investor …
Stocks or "equities" represent ownership in operating businesses.
In real estate, operating businesses are things like an apartment building, a self-storage complex, a mobile-home park … or on a small scale, a rental home.
"Dividend yields" are operating profits distributed to shareholders … just like real estate rental income distributions to property owners.
"Under-performing sectors" could be likened to regional real estate markets or product types and price points which aren't over-bid.
Of course, BoA doesn't speak real estate investor, so they're talking paper assets.
But the economic conditions they see and the actions they recommend in response not only make sense, they make the case for real estate investing.
After all, real estate provides a hedge against inflation. Over time, as the currency loses value, real estate's value denominated in currency tends to rise.
And FAR better than bonds, whose yield is fixed, rents also tend to rise over time in response to inflation.
Of course, if deflation occurs, the value of the income stream becomes more valuable. And as prices fall, tenants purchasing power increases.
And even if a property falls in value 40% and never comes back (unlikely) …
… if you only put 30% down and the tenants eventually retire the 70% loan, you're still "up" … apart from the tax breaks and cash flow along the way.
Best of all, real estate investors can use lots of relatively inexpensive long-term debt without fear of a margin call.
Of course, mortgages are only available when credit markets are healthy, so now's arguably a good time to stock up on cheap long term debt.
However, just because real estate is awesome, it doesn't mean real estate is without risk. Pay close attention to cash flow.
Still, compared to nearly every other investment vehicle, real estate arguably offers a lot less risk and more resilience against a variety of economic changes.
And unlike stocks and bonds which are essentially commodities traded in global exchanges where it's hard to find a "hidden deal" … real estate trades in extremely inefficient local markets.
And because every property, neighborhood and ownership is unique, it's much easier to buy a property at an "inexpensive valuation".
So whether you're only investing in your own account, or profiting from sharing your expertise with other investors, it's encouraging to realize …
… real estate is a powerful solution to the challenge of building a resilient portfolio in changing times.
In a complex financial eco-system, there are MANY components, dependencies, and inter-dependencies …
… any of which can be the catalyst for a seismic economic earthquake.
The flip side and basis of real estate's stability is real estate's relative lack of liquidity as compared to publicly traded securities.
After all, you can't hit a buy or sell button and execute a real estate transaction in seconds like you can with stocks, bonds, currencies and options.
Real estate moves slowly.
That's why real estate prices and rents don't bounce around on a daily basis after a Presidential tweet, an executive faux pas, a jobs report, or even a Federal Reserve interest rate pronouncement.
It's also why so many Mom and Pop investors come home to real estate when the Wall Street roller coaster ride becomes a little too nauseating.
But because most minor economic waves tend to break harmlessly against the breakwater of real estate's stability…
… real estate investors can get bored of watching the horizon for the occasional financial tsunami.
And boredom's not the only problem.
There's also the issue of overwhelm. In today's complex world, there's not only a lot more to watch, there's a lot more chatter.
While lots of information is generally good, some stories get lost in the noise. And entering an election year, there's a LOT of noise out there.
But it's a mistake to tune out and assume all is well. Or to put blind faith in the "smart" people whose hands are on the controls.
Sometimes, those in control are the very people creating and downplaying the problems.
Remember, it was then Fed chair Ben Bernanke who assured the world in 2007 that the sub-prime crisis was contained and didn't pose a threat to the economy.
We all know how that ended.
Current Fed Chair Jerome Powell recently assured the world that the U.S. economic expansion is sustainable.
Perhaps.
But there's a long list of alarm bells going off … in bond markets, in oil, in trade, the dollar, geo-politics, and the resumption of easy money (just don't call it QE).
Okay. Take a breath. Yes, Halloween is coming up, but we're not trying to scare you … much.
It's unwise to unplug a blaring smoke alarm because it's interrupting your sleep.
If you're trapped in the wrong slow-moving real estate and you wake up late to a developing problem …
… you may not be able to rearrange your portfolio fast enough to avoid losses and capture opportunities.
Remember … a bend in the road isn't the end of the road unless you fail to make the turn … and problems and opportunities exist concurrently in any transition.
Events are often only as good or bad as your personal awareness and preparation make them.
So back to our threat assessment …
You're going to be hearing more about problems with pensions.
But before you check out because you think pensions don't have anything to do with you … think again.
You may not have a pension. But lots of people do.
More importantly, pensions control a HUGE chunk of assets in the economy, including stocks, bonds, and real estate.
While there may be many reasons for any particular pension fund's failure, there are a couple of undeniable macro-factors common to all …
… artificially low-interest rates and an aging population.
This one-two punch has many pension plans on the ropes.
Recently, General Electric (GE), an iconic company once revered for its great management, announced it's freezing workers' pensions.
GE is FAR from alone.
Both public and private pension programs, not to mention Social Security, have been on a slow motion collision course with insolvency for many years.
There are many potential ramifications for real estate investors. Some good. Some not so much.
Starting with the not so good …
Loss of purchasing power creates a ripple effect in any economy … affecting which states, cities, neighborhood, product types, and price points people can afford for housing.
Jobs and wages are important. But neither have a direct impact on retired people living on fixed income.
When costs tenants can't control rise for essential items such as energy, healthcare, food … they're forced to cut back on big things they can control, like rent.
Think about that when you jump on the senior housing bandwagon. Not all senior housing communities or investments are created equal.
Also, for investors with properties in retirement markets … even if YOUR tenants aren't depending on pensions and social security directly …
… those retirement checks still provide the economic fuel for the local economy.
After all, your tenants might work at the restaurant, gas station, grocery store, dry-cleaner, auto shop, or landscaping service providing services to retirees.
When retirees cut back, it affects those tertiary businesses and their employees (your tenants). Pay attention to these dependencies.
Bigger picture, failing pension plans mean potential bailouts.
While the Federal government can (for now) still print unlimited amounts of dollars, local municipalities cannot.
So failing local government pensions create a huge temptation for local officials to increase property taxes and the costs of municipal services.
Landlords are easy targets for pandering politicians in cash-strapped towns.
And while you might not pay directly for all municipal services, it doesn't matter. If the tenant's costs go up, it puts downward pressure on their ability to pay you rent.
It's a complex eco-system and we're all inter-connected.
Bailouts also could mean big federal tax increases, or perhaps even worse … loss of faith in the dollar, rising interest rates (pressure on both you and the tenants), and a general decline in the economy, jobs, and wages.
Robert Kiyosaki tells us failing pensions are one of his biggest concerns right now.
There's more to watch out for, but before you go into a full-fetal coma, let's end on a high note …
The flip-side of any crisis is opportunity.
When asset prices collapse, those who are liquid, educated, well-connected, and emotionally prepared can acquire quality assets at bargain prices.
So note to self: Now is the time to get liquid, educated, well-connected, and emotionally prepared.
Sadly, many retirees will sell homes to raise cash, then enter the ranks of renters. So just like 2008, demand for rentals in the right areas could actually increase.
Therefore, it's important to really understand your markets, their drivers and demographics, and to be mindful of the product types and price points favored by an increasingly large retirement population.
For example, multi-story homes can be less desirable to seniors. Warm weather is a plus … who wants to shovel snow in their 70s?
Great local medical services are also really important to seniors.
And if retirees have moved away from friends and family in search of affordability, great transportation infrastructure is another valuable market "amenity".
And of course, areas with an overall lower tax burden help those fixed incomes stretch further.
It's not rocket science, but you do have to think.
That's why we attend conferences and listen to smart people talk about all these things from different perspectives.
It's also why we host the Investor Summit at Sea™ each year, where we get together with big-picture thinkers together and street-level niche experts to find ways to think big but invest small and smart.
Whether you join us at these events or find your own tribe, we encourage you to take your nose off the grindstone a few times a year and confer with the smartest investors you can find.
Because even though you can't possibly watch it all and see every threat or opportunity forming, your tribe can. And you can all learn faster together.
Until next time … good investing!
More From The Real Estate Guys™…
The Real Estate Guys™ radio show and podcast provides real estate investing news, education, training, and resources to help real estate investors succeed.
---
Love the show?  Tell the world!  When you promote the show, you help us attract more great guests for 

your

 listening pleasure!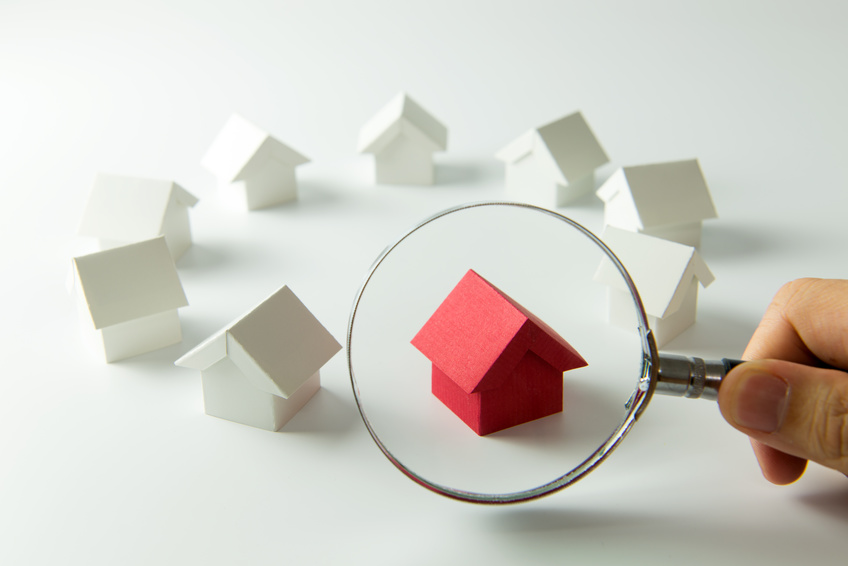 If you're wondering which way the financial winds are blowing … look to the news!
From the rollercoaster ride of the stock market, to negative interest rates on mortgages, to big moves in gold and oil … it appears the winds are changing. Something is coming. 
Savvy real estate investors are reading the signs and asking, "What should I do?"
Join us as we study the mystery that is the headlines and discuss what all these things mean for investors like YOU. 
 In this episode of The Real Estate Guys™ show, hear from:
Your headliner host,

Robert Helms

His mysterious co-host,

Russell Gray 
---
Listen
---
Subscribe
Broadcasting since 1997 with over 300 episodes on iTunes!
---
Review
When you give us a positive review on iTunes you help us continue to bring you high caliber guests and attract new listeners. It's easy and takes just a minute! (Don't know how? Follow these instructions).
Thanks
---
The dance between stocks and bonds
On today's edition of Clues in the News, we'll go beneath the headlines to find out how all the goings-on in the market impact real estate. 
They say that the time to repair the roof is when the sun is shining. 
Right now, markets are good. Real estate is strong. Rents are durable. Jobs are great. Gold is high … so we need to dig into the headlines. 
Even though we're in real estate, it's important to pay attention to other industries and markets like oil, bonds, and gold. 
When we try to understand what's going on in the world economically, it's like that old game Mouse Trap. Every action has a reaction. 
And there seems to be a dance between the stock market and the bond market. 
When people are feeling good, investors buy stocks … because they are feeling bullish that the asset value of the stock that they bought was going to go up. 
When they get fearful … they sell stocks and go for safety in bonds. 
Bonds are basically IOUs. The best bond you can get is from the U.S. government, which prints the world's reserve currency … the dollar … making it impossible for them to ever default. 
But as we saw in 2008 … it is possible for your credit to seize up. 
So, you can rearrange your affairs in order to capitalize on the opportunities that will be created by whatever is going to happen to the market in the future and mitigate the risks. 
Signals from the yield curve inversion
When you hear bonds and stocks, you may be thinking that it doesn't have much to do with real estate. 
But it does … because interest rates are the fuel that we use to drive our real estate purchases. 
You've probably heard recently that rates are headed down and the Federal Reserve is planning to cut rates another quarter of a point. 
We certainly look at that to see what the long-term prognosis is for owning real estate. Then we look at the short-term housing markets. 
But in between, there are all kinds of signals. 
One of the big signals that happened last week was a yield curve inversion. 
You don't have to necessarily understand what that is at a deep level. What you do have to understand is what it means. 
In other words, if you're driving down the road and see that oil pressure is green, you know you're good. 
If it falls below the green, you know that if the light turns red and you don't put oil in your car, your engine is going to blow. 
A yield curve is like that. It's the relationship between short-term interest rates and long-term interest rates. 
When you take on a loan, the yield curve should slope up so that the lower rates are closer to you and as time progresses they go up as they forward further in time.
When the curve inverts, it goes the other way. 
All you really need to know is that the last seven recessions were preceded by a yield curve inversion. On average, the recession came 22 months later. 
Whatever happens, there is always a flow of money to and a flow of money away. You want to make sure that you're always in the flow of where it's coming. 
Growth in gold
Meanwhile, gold prices are reinvigorated by the yield curve. 
Gold prices pick up on fears of a global recession because those two markets, the stock market, and the liquid metals market can hit the buy or sell pretty fast. 
That's in part because gold is a proxy for currency. Gold is at record highs in many currencies around the world, not just the dollar.
When countries are trying to compete in international trade, they have an advantage when their goods are cheaper. 
So, if they devalue their currency so that the purchasing power of their trading partners goes up, they can sell more goods. 
When people begin to lose faith in their currencies … they look for something that allows them to step out of a currency and still hold liquid wealth. 
Some people are using Bitcoin, but the vast majority of investors … especially institutions and sovereign governments … are using gold. 
Last year, central banks around the world purchased more physical gold than at any other time since 1970.
If you think about insider trading when it comes to currencies … there's nobody more insightful than central banks. 
The effects of oil
All economic activity is derived from energy … and in modern society, that energy is primarily oil. 
So, as the cost of oil goes up … it's actually friction in regard to economic activity. 
When you think of what happened coming out of the great recession, the economics in the United States that were producing all theat jobs leading to recovery … were ENERGY PRODUCING LOCALITIES. 
The other side of it is an economic problem … a lot of the oil that has been built upon bonds issued by oil companies are counting on higher oil prices. 
When those oil prices drop, they still have the same debt service.
There's a lot of fragility out there … and nobody knows what could be the catalyst that's going to ignite the debt bomb that creates the next debt implosion. 
But one of the things to pay attention to is all of the debt in the oil industry. 
We look at it for the cost of the input to the daily lives of our tenants. When gas is more expensive, it increases their cost of living. 
So, they're going to be more resistant to rent increases … and they will be moving out of the higher priced places into the lower ones. 
And then of course, it can also point to the health of the credit markets. 
Time to pay attention
There's a lot to be licking your chops at … so to speak … with what is happening in the world right now. 
And NOW is the time to pay attention. 
Learn more from the Clues in the News by listening in to the full episode. 
---
More From The Real Estate Guys™…
The Real Estate Guys™ radio show and podcast provides real estate investing news, education, training, and resources to help real estate investors succeed.
---
Love the show?  Tell the world!  When you promote the show, you help us attract more great guests for 

your

 listening pleasure!
From Mr. Stock Market's Wild Ride to negative interest rates on mortgages, to the big moves in gold and oil … the news is full of clues that the financial winds are shifting.
What's a real estate investor to do?
Listen in as we take a look at the hottest headlines and consider what they mean to Main Street investors.
---
More From The Real Estate Guys™…
The Real Estate Guys™ radio show and podcast provides real estate investing news, education, training, and resources to help real estate investors succeed.
---
Love the show?  Tell the world!  When you promote the show, you help us attract more great guests for 

your

 listening pleasure!
There's a lot of talk in the media about tariffs, taxes, and trade … what does all of that really mean for real estate investors?
As a real estate investor, you need to understand what is going on economically. What's happening at an international level can trickle down to your local playing field.
To help you navigate the news, we brought in our good friend Peter Schiff. Peter is an author, stock broker, and financial commentator … and he has some strong ideas to share.
Learn to more successfully sail the economic sea and weather financial storms.
In this episode of The Real Estate Guys™ show, hear from:
Your financial seafaring host,

Robert Helms

His economically seasick co-host,

Russell Gray

Author, stock broker, and financial commentator,

Peter Schiff
---
Listen
---
Subscribe
Broadcasting since 1997 with over 300 episodes on iTunes!
---
Review
When you give us a positive review on iTunes you help us continue to bring you high caliber guests and attract new listeners. It's easy and takes just a minute! (Don't know how? Follow these instructions).
Thanks!
---
Tariffs and the big picture
If you're the type of investor who reads the headlines … and you should be … then you've probably seen lots of talk about tariffs, taxes, and trade.
But most investors don't understand what these headlines mean for their money.
What's the deal with these three big "Ts" … What are they? How do they work? And why do they impact your business?
As a real estate investor, you've got to understand the economic and financial sea that you swim in.
You need a basic understanding of all things economic.
Tariffs … in particular … are a great place to start.
Before 1913, the United States didn't have an income tax. Instead, we funded our federal government through tariffs.
A tariff is a tax on people that want to sell in our markets … and today, President Trump is using tariffs as leverage in negotiations to level the international playing field.
You may agree or disagree with these politics … but whatever your personal opinions, you still need to know what such action really means for you.
Any kind of tax or tariff affects how much things cost in our economy … and it can also affect where jobs are created … which affects where people live.
By instituting tariffs, the federal government hopes to bring more manufacturing jobs back to the United States … potentially resurrecting manufacturing ghost towns.
Real estate investors need to look out at the horizon and see the bigger picture. You want to be riding the wave … not chasing the trend.
That's why we asked our good friend Peter Schiff to share his knowledge and experience with us.
The US-China trade relationship
Peter says a great place to start increasing your understanding of the current economy is to look at the US relationship with China.
According to Peter, China does TWO big things for the US … they supply us with real goods, and they lend us money.
We get everything from China. It's all manufactured products that make our lives better.
People go to Walmart and buy cheap stuff … and where is it coming from? China, of course.
China is also the biggest buyer of US bonds … which means they are our lender. They are lending us money that we would otherwise not have.
While the federal government talks about losing $500 billion a year to China, Peter thinks the US is still getting the better end of the deal.
China supplies us with real goods … and in exchange the US gives them a stack of paper that is arguably worth less every day that they hang on to it.
So, if the US places tariffs on China and enters a trade war, who is worse off in the end?
Peter says the Chinese will still have all their stuff … and we'll just have a stack of paper.
The US government hopes that by instituting tariffs, companies will make their products in the US instead. Peter says that is easier said than done.
Pulling together the infrastructure, raw goods, and man power to manufacture these products in the US could take years … and it will cost businesses more money … not to mention a major shortage of goods in the meantime.
Peter explains that switching the US back over to a more manufacturing-based economy would require tremendous changes … and most likely result in a huge depression until the new economic flow was established.
"When we were a big manufacturer in the past, we had limited government, lower taxes, fewer regulations, a lot of savings, and a skilled workforce. We don't have that stuff now," Peter says.
Peter does mention that the US is probably going to have to make some of these changes eventually … but proposed tariffs and trade wars would accelerate the timeline in a painful way.
And the United States doesn't realize how painful it will be.
If tariffs make it harder for the Chinese to sell stuff to America … they'll sell it domestically instead.
As the Americans get poorer … the Chinese would be getting richer.
Right now, the Chinese labor, and we get the fruits. Suddenly, they would get both.
And what about our intellectual property?
"They're going to keep ripping off our intellectual property because we can't stop it, but now they're not going to be giving us this big subsidy by loaning us money and supplying us with goods," Peter says.
Preparing for a drop in the dollar with gold
Another notable headline today … the Chinese and Russian governments are buying gold and putting it away.
Peter says that the Chinese and Russian governments recognize that the dollar's day as the reserve currency are numbered.
Nobody knows when the dollar's time will be up … but if it loses its role as the primary reserve asset for central banks, what will take its place?
Right now, what gives a currency value are the foreign reserves … we've got this huge pile of US dollars that gives currency value.
Before central banks used other currencies as their reserves, everybody used gold. That's what backed up your paper.
Originally, the transition from the gold standard to the dollar standard happened because the dollar was as good as gold.
US Federal Reserve notes were obligations of the Federal Reserve to pay. So, foreign central banks held Federal Reserve notes, which were redeemable on demand in gold.
Then, in 1971 the US said it would not give other countries gold for these reserves. The value of the dollar went down … and the value of gold went up.
All the central banks kept holding the dollar as a reserve even though it wasn't backed by gold anymore.
Peter says that the US has borrowed so much money … and printed so much money … that it is heading for a currency crisis.
"In that environment, central banks are going to have to show that their currency is backed by something," Peter says.
Some banks are buying more of other currencies … like the euro or the yen … but if people lose confidence in the dollar, the same could go for other currencies.
"I think that central banks are thinking they better have actual money in gold, because in the future, gold could be a much more important component of their reserves," Peter says.
And if the price of gold continues to rise, the appreciation alone is going to increase the percentage of their reserves that are in gold.
Preparing yourself for the future
So what's an investor to do?
Peter recommends getting out of US stocks in general … and bonds are way over-priced right now.
"If you've been fortunate enough to have invested in US stocks and seen a big gain, you need to cash in. Take that gain before the market takes it away from you," Peter says.
That doesn't mean you shouldn't own stocks … Peter says it just means to think about moving out of dollar-dominated US stocks.
Consider taking a look at foreign stocks … emerging markets and developed markets are looking really good right now.
These stocks are international and derive their revenues outside of the US. If the dollar crashes … these stocks will rise in proportion to that decline.
Peter also believes that investors should have some sort of gold in their portfolio. It's a good way to get diversified.
There's no sure way to know what will happen in the future. We can only do our due diligence and make an educated guess.
Remember that not every strategy works for every investor. Find what works best for you. Always talk to an expert that understands your financial needs and situation.
---
More From The Real Estate Guys™…
The Real Estate Guys™ radio show and podcast provides real estate investing news, education, training, and resources to help real estate investors succeed.
---
Love the show?  Tell the world!  When you promote the show, you help us attract more great guests for 

your

 listening pleasure!
As we're winding down 2018, it's time to rub our crystal balls and peer into the new year … and we see …. 
Taxes.
For most high-earners, taxes are their biggest expense.  And almost everyone who has to pay taxes would prefer not to … or at least pay less.
So while there are MANY trends and developments real estate investors should pay attention to in the new year …
… the biggest story may well end up being how market participants respond to their growing understanding of the revised tax code.
Thanks to tax strategy advocates like Tom Wheelwright, many people ALREADY investing in real estate are cashing in on the amazing tax benefits the new law gives to real estate investors.
But as investors of all stripes close the books on 2018 and start looking for tax breaks in the new year, we're guessing many will discover real estate for the very first time.
Meanwhile, it's quite possible stock investors will trade in their "buy the dip" strategy for "drop the falling knife" … and look for other, less volatile places to invest the proceeds.
While YOU may not be interested in the stock market, its recent tribulations are noteworthy because it may portend a shift of capital from Wall Street stocks to Main Street real estate.
And if you're a syndicator talking with prospective investors, you should really have more than just a cursory understanding of what puts downward pressure on stocks.
After all, some of the jittery money still stuck in stocks just might be inclined to move your way … if you're able to explain the case for real estate.
Besides tariffs and rising interest rates, there are two factors putting pressure on stocks but aren't discussed much on mainstream financial news.
First, as interest rates rise, it's less profitable for corporations to borrow heavily to buy back their own stocks.
Besides, many have already gorged themselves on cheap money while taking corporate debt to record levels.  This alone is causing some concern.
And if rates resume their climb, debt service will begin to take a toll on corporate earnings as interest expenses rise. 
There's a second factor sucking the wind out of the corporate buyback sail …
The big tax break offered to corporations enticing them to bring their offshore money back to America has already worked most of its magic.
And a lot of the money ended up in stock buybacks.
But with the dual air pumps of cheap debt and repatriated offshore funds both losing pressure, stock buybacks are slowing … letting air out of the stock bubble.
Remember, asset values (prices) are largely based on "air pressure".  There always needs to be more money coming in to keep prices elevated.
On the other hand, income producing assets … like rental properties … derive their value from income.  And because those incomes are relatively steady, so are the prices.
That's why jilted stock investors often migrate into real estate. 
Sure, they like flirting with the hot stocks when the punch bowl is full.  But when the bowl runs dry, many investors choose to go home to old faithful … real estate. 
And when you add in the new tax breaks, old faithful got a face lift … and is even MORE attractive.
But it gets better …
The world is really starting to buzz about Opportunity Zones. 
O-zones promise huge tax breaks … and much of it is likely to provide long-term benefit to real estate in those designated areas.
Of course, like anything new, it takes time for folks to figure it out, to get in position, and make their moves.
That's the advantage of being small.  You can study fast and out-hustle the big money to get into position. 
Then when big money finally shows up, you get to ride a wave.
So when we look at the upcoming year, we think the impact of the tax laws will continue to magnify a movement of money into real estate.
And even if the overall economy slows, it's our guess real estate will continue to attract its unfair share of investor interest.
Now we're starting to understand why Tom Wheelwright and Robert Kiyosaki get so excited about taxes, real estate, and infinite returns.
Until next time … good investing!
More From The Real Estate Guys™…
The Real Estate Guys™ radio show and podcast provides real estate investing news, education, training, and resources to help real estate investors succeed.
---
Love the show?  Tell the world!  When you promote the show, you help us attract more great guests for 

your

 listening pleasure!
It's hard to watch the financial news these days and not get the feeling the fragility in the financial system we've been concerned about … is starting to show.
We grew up in California and learned as kids how to react to an earthquake …
Get away from glass and hide under the shelter of a desk or doorway … because stuff was probably going to start falling.
Fragile things shatter in an earthquake.  They can't handle the pressure.  The key to safety is to get to the sturdiest parts of the structure until the shaking subsides.
Of course, when it's clear and bright … the windows are the most fun.  You can bask in the sunshine of hope and opportunity.
But when the foundation is shaking, it's time to find shelter … FAST.
You've probably noticed stock prices slipping.  Even the fabled FAANGs (Facebook, Amazon, Apple, Netflix, Google) are ALL now in bear markets.
So what?  After all, we're real estate investors.  What do we care about stocks?
We don't.  At least not directly.  But all these markets are like gauges on our financial dashboard … and when they start flashing red, it's wise to investigate.
This is a newsletter, not a seminar, but let's see what we can reason together in the next few minutes about what's shaking in the financial world … and where it might be headed.
The first place to look is the most important financial market there is … bonds.
Of course, real estate investors should watch the bond market for clues about the direction of interest rates.
But while interest rates are interesting … credit markets are what REALLY matter.
That's because credit markets both create and price the currency which fuels everything else. 
Credit markets are like the big reactor core in the Star Wars Debt Death Star.  They're both the fuel source and the weak spot at the same time.
To take the metaphor a conspiratorial step further … credit markets are also the source of the Emperor's power.
And as Peter Schiff persistently points out … when the original Debt Star blew up in 2008, the Emperor wasted no time in building a bigger, deadlier version.
The obvious implication is the next explosion could be a LOT bigger.
Now in a plain vanilla stock market dip, some (usually innocuous) event spooks highly-leveraged paper traders.  They sprint to the exits … and stock prices fall.
But then they calm down and the next day they're back out there snapping up bargains.  This "buy-the-dip" strategy has been the name of the game for several years.
But the longer-term downtrend suggests something is different this time.  Perhaps worries the Debt Star is running out of power?
The Bitcoin crowd has been chanting "buy the dip" also … but here too, it seems the Farce is strong … and the downtrend has more gravitational pull than past dips.
Clearly, nervous stock investors aren't piling into Bitcoin for safety.
Of course, the usual safe space for snowflake stock investors to hide is bonds.
But if gobs of money were pouring into bonds … interest rates would be falling.
While rates have certainly moderated the last few weeks from their upward trend, it's hardly a serious decline.
So … nothing happening now has us disagreeing with our recent conversation with David Stockman on the direction of rates.
And we certainly would NOT be using short-term debt on tight-cap properties hoping to re-fi to lower rates in a year or two!  If that's your plan … be careful.
Then there's oil.  You've probably heard the price has fallen.  We're guessing your tenants like it at the pump.  Businesses too.
Obviously, energy costs … just like interest and taxes … RAISE the costs of operating a business, a household, and an economy.
President Trump's a business guy.  So to no surprise he prefers ALL three lower … so more profit gets to the bottom line.
But oil … like gold … is MUCH more than just a commodity. 
Both have significant connections to the future of the U.S. dollar … and all three are powerful tools in geo-politics.
Just last year, we pointed out China's noteworthy moves with both oil and gold.
And just because things are moving slowly, doesn't mean they aren't moving.
All that to say … we've been paying close attention to this for several years … and it seems to us things are picking up speed.
We keep them on our radar … and yours … for TWO reasons …
First … major financial events often seem to show up suddenly and shock the world … but they usually had a long and obvious (in hindsight) build up.
We've learned to look further out so we have more time to re-position.  After all, the blessing and curse of real estate is it moves slowly.
So real estate investors are wise to pay attention to early warning indicators … and then rearrange portfolios to both mitigate risk and capture opportunities.
Second … when economic and financial earthquakes first tremble … it's smart to seek shelter under sturdy structures.
For that reason, we think it's likely to see MORE money moving into real estate in search of stability (and tax breaks).
But just because real estate is stable doesn't mean YOUR portfolio is.
As we learned in 2008, bad portfolio structure crumbles when hit with tremors from a Debt Star explosion.
However, when those market forces clean out weak portfolios, there are bargains galore … for those who are ready, willing, and able to take advantage.
Ironically, consumers are tapping home equity like it's 2007.  We're guessing holiday shopping will be solid.  But it won't make those borrowers wealthier.
Savvy investors are grabbing equity too … and using it both to purchase strong cash flows … and to hold in reserve.
It's always good to have some cash if market tides turn.
YOUR mission is to be among the aware and prepared … and NOT among the unaware and unprepared.  It could be a good time to increase liquidity.
Are we saying another crash is coming?  No.  But we can't say it's not.
Right now, there are tremors.
So while you're thinking about your goals for next year … including how to invest your educational time and money …
… we encourage you to make getting better educated, better connected, and better structured a top priority … so IF things turn quickly …
… YOU can sit safely inside your reinforced portfolio chomping on popcorn and watching the fireworks.
And if the fireworks turn out to be a dud … you're really no worse off for being prepared.
Until next time … good investing!
More From The Real Estate Guys™…
The Real Estate Guys™ radio show and podcast provides real estate investing news, education, training, and resources to help real estate investors succeed.
---
Love the show?  Tell the world!  When you promote the show, you help us attract more great guests for 

your

 listening pleasure!