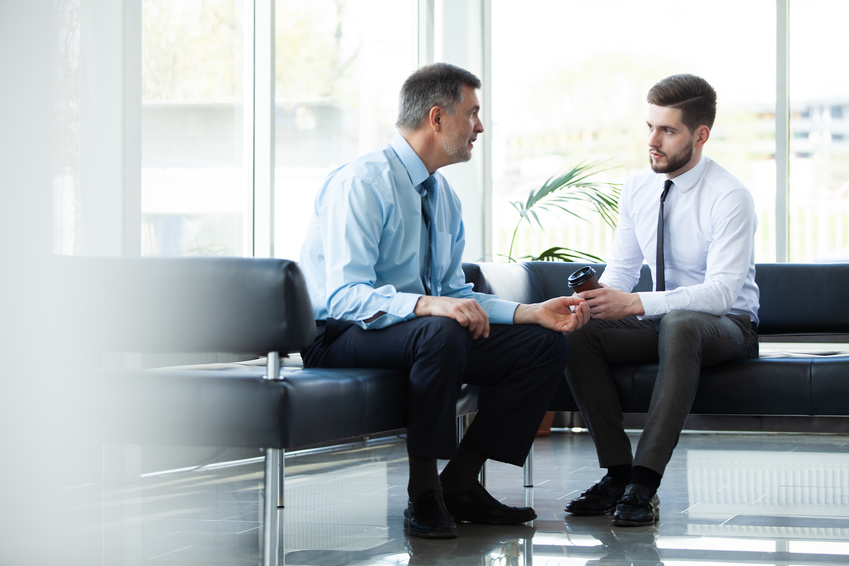 If we've said it once, we've said it a thousand times … a mentor makes a difference.
Finding, vetting, and thriving, with a mentor is one of the quickest shortcuts to success.
Talk to a successful real estate investor, and chances are that they can point to one or more people whose example and encouragement helped them along their way.
But finding a great mentor … and making the relationship work through real world challenges … isn't always easy. We're here to share our tips with you!
In this episode of The Real Estate Guys™ show, hear from:
Your master mentor host,

Robert Helms

His mental co-host,

Russell Gray
---
Listen
---
Subscribe
Broadcasting since 1997 with over 300 episodes on iTunes!
---
Review
When you give us a positive review on iTunes you help us continue to bring you high caliber guests and attract new listeners. It's easy and takes just a minute! (Don't know how? Follow these instructions).
Thanks!
---
What makes a mentor
Your success in real estate is going to come down to a few critical things … and one of those things is your relationships.
We never would have had the success that we've had in our lives … in business and personally … without input from the people we consider mentors.
Real estate investing is a people business.
Yes, you need to know numbers, property, and markets … but you also need a team. One of the most critical members of that team is a mentor.
A mentor is an experienced and trusted advisor … a guide, a confidant, and a counselor. And a mentor is different than a coach.
Coaching relationships are finite. They're focused on specific behaviors and needs.
A mentor is a long-term relationship that supports you in your development. They're interested … but not financially tied necessarily … to your results.
If you do it right, you're going to have a lot of mentors in your career. You should always have people in your life who are further down the path.
A mentor doesn't have to be older than you … but they do need to have more experience and more success in the area you are interested in.
A lot of people think of a mentor as a technical teacher … but that's not necessarily true.
If you really think about what investing is, it comes down to exercising good judgment.
Judgment is something you learn by being in close proximity to someone … seeing why they make the decisions they make and absorbing what they've gleaned from their life experience.
Your mentor should be an example … a role model … of what you aspire to be.
What you bring to a mentoring relationship
There are lots of people that believe they can learn everything they need to learn from the internet, webinars, books, and podcasts … but that's not our experience.
Those types of learning are a great starting point … but you've got to get into conversations with people that have been there, done that … in the REAL WORLD.
It's very tempting to align yourself with people who are just like you … but you actually want to align with people who are a little bit different than you.
Take a look at yourself and ask, "What is it about my personality that's holding me back? Where am I not being effective?"
You know what your weaknesses are. Your mentor can be someone who is strong in areas where you struggle.
By being around people with attributes that don't come as easily for you … you will improve!
You also want to consider your strengths. The best mentor relationships are equitable … each side brings something to the party.
Brainstorm ways that you can be a value add to the mentor you have in mind.
Mentoring is also a cyclical relationship. You may be green around the ears today … but a few years from now you could be a mentor yourself.
Finding a mentor in the real world
One way to get a mentor is to hire one. There ARE organized mentor programs … we have one ourselves.
Before you pay money for a mentor relationship, check out the reviews. Just remember that the results people get have a lot more to do with how they react to the advice their mentor gives.
Paying for a mentor collapses the timeframe it takes to find one … but often … in our experience … the best mentor relationships happen organically.
This type of strategy DOES take more time and effort. You have to be in the right environment to meet the right person … that's a lot of trips, events, and social engagements.
Beyond that, your mentor relationship is really what you make of it. You have to have the mindset that you are going to be one of the top people out there when you're done.
If you're looking to be average and ordinary … to just go with the flow … you might get a trophy for being on the team, but you're not going to get the paycheck.
So, keep asking yourself, "What are the people at the TOP doing? How can I be more like them?"
Begin to think the way they think … and you'll begin to do what they do. And ultimately, you can find yourself producing the same results.
A great mentor knows exactly what you need and what you have to go through to get there … and they create an environment for that to play out.
You mentor can't make your success happen for you. You have to make it happen.
Our motto has always been, "Education for effective action." Finding a mentor is one of the most educational … and effective … paths you can pursue.
---
More From The Real Estate Guys™…
The Real Estate Guys™ radio show and podcast provides real estate investing news, education, training, and resources to help real estate investors succeed.
---
Love the show?  Tell the world!  When you promote the show, you help us attract more great guests for 

your

 listening pleasure!
Finding, vetting, and thriving with a mentor is one of the biggest shortcuts to success in real estate investing and in life.
Nearly every successful person can point to one or more people whose wisdom and encouragement played a critical role in their development.
But recognizing the value of a mentor is one thing. Finding a great mentor and making the relationship work in the real world is where the rubber meets the road.
So tune in as we take on the topic of finding, vetting, and thriving with mentors.
---
More From The Real Estate Guys™…
The Real Estate Guys™ radio show and podcast provides real estate investing news, education, training, and resources to help real estate investors succeed.
---
Love the show?  Tell the world!  When you promote the show, you help us attract more great guests for 

your

 listening pleasure!
We're back again to tackle the questions we missed in our last Ask The Guys episode. We love these episodes and the opportunity we get to talk through some of YOUR real-world investing opportunities and challenges.
We hear from listeners dealing with tenant damage and security deposits, 1031 tax-deferred exchanges, nontraditional lending ideas and TONS more.
First, the ground rules.
We talk about ideas and information. When you're dealing with real money in the real world, you want to consult a professional. We don't offer legal, investment, or tax advice.
In this episode of The Real Estate Guys™ show you'll hear from:
Your problem-solving host, 

Robert Helms

His trouble-making co-host, 

Russell Gray
---
Listen
---
Subscribe
Broadcasting since 1997 with over 300 episodes on iTunes!
---
Review
When you give us a positive review on iTunes you help us continue to bring you high caliber guests and attract new listeners. It's easy and takes just a minute! (Don't know how? Follow these instructions).
Thanks!
---
Question: How soon can I move in after a cash offer, and how low can I go under the asking price?
Joseph in Tacoma, Washington, asked this question. The important concept to understand here is price versus terms.
Whether or not you offer cash or take out a loan, the outcome is essentially the same for the seller. What cash offers is a quicker payout with certainty.
But, this isn't attractive to every seller. In some cases, a quick closing isn't what a buyer wants at all, so the promise of quick cash won't be an incentive.
When you're negotiating with cash, make sure what you're offering lines up with the seller's priorities. A cash offer doesn't automatically mean a 20 percent discount.
Question: I rehabbed a rental property in Detroit, and now I'm ready to sell. My tenant wants to purchase the property, but she has limited cash on hand. How can I find a lender to do the deal?
Wilbert in South Field, Michigan, brings us this question. He wants to sell the home for $38,000, but the appraisal came back at $20,000. That price gap, as well as the location has made it difficult to find a traditional lender.
The first problem is that many banks won't do a loan for less than $50,000. If the lender is going to go to all the trouble to do the paperwork for a percentage of the loan amount, then the loan amount needs to be enough to get their attention.
Here are a couple alternatives for Wilbert to consider:
Find a private lender.

This might mean a higher interest rate for the buyer. But, that higher interest rate will be more likely to attract a lender.

Be the private lender.

Rather than finding an outside investor, work a deal with the tenant to have them pay the loan to you instead. If they pay off the mortgage, you've still had that steady stream of income. If not, you'll get the property back to rent or sell to someone else.

Find a different buyer.

If finding a private lender isn't possible, consider finding a different buyer who is able to get financing or purchase the home for the price you want to sell.
Question: When a tenant in our out-of-state rental moved out, they caused a lot of damage. Why don't tenants take care of their rentals better, and why are they surprised when they don't get their deposit back?
Renters view their home differently than an owner. How else do you explain that it feels like no renter owns a vacuum cleaner?
Damage to property is part of doing business as a landlord. But, Lauren in Charleston, South Carolina, did a lot of things right. They documented all the damage with photos before the tenant moved out, had a third-party realtor do a final walkthrough with the tenant, and got estimates from contractors to repair the damage.
Here are a few other things you can do to deal with damage:
A picture is worth a thousand words.

Take photos of the property BEFORE the new tenant moves in and get their initials on the photos. Then, when they're ready to move out, you can use those photos to justify the cost of any damage.

Open up a pet policy.

Many landlords are hesitant to allow pets in a rental. But, with a hefty pet deposit and even a little higher rent, you can come out on top.

Get a read on your renters.

As you screen applicants, be perceptive. We've also known people who will meet with potential renters at their current residence to see how they treat their current space. This may not be possible for everyone, but get creative and thoughtful about how you screen new renters.
At the end of the day, renters are more likely to treat a rental home with less care than you do. Damage and repairs are a cost of doing business, so make sure you build that into your budget.
Question: I want to sell my rental home in California, and I'm interested in the 1031 tax-deferred exchange to buy a new property in Texas. I'm confused by the IRS form and want to know if this will eliminate my taxes in California?
Cindy in Fort Worth, Texas, is definitely an A student!
First of all, we want to be clear that with this kind of complicated tax question, you need expert opinion and advice. A 1031 tax exchange intermediary will be well worth the cost and can answer all your questions.
The intent of the 1031 tax-deferred exchange is that if you sell a property and then purchase another property, you can defer the tax. As you buy and sell properties, you can continue to defer the tax, but there isn't a way to eliminate the tax completely.
Finally, try not to let the tax tail wag the investment dog.
Real estate offers many great tax benefits, which is one of the reasons we love it! But, when you're dealing with real money and the IRS, you need a team of experts to guide you.
Life is short, and you don't want to spend your valuable time reading an IRS form.
Question: How can I learn more and get coaching on real estate syndication?
Addie in Seattle, Washington, brings us a question that is near and dear to our hearts!
We recommend our Secrets of Successful Syndication seminar as your first step. Whether you want to be a syndicator and learn how to leverage money with a group of investors or invest passively in real estate, this is an event you'll learn a lot from.
In this seminar, we're teaching the strategies that have been a part of our investments for years.
We do have a coaching program, but you can only learn about it at the seminar during an OPTIONAL session after the two days are done.
If you want to register for the event and see if syndication is right for you, we'd love to have you!
Question: My wife and I have a real estate investment company with 23 doors under rent. We've found traditional lenders to be slow and cumbersome and want to simplify our lending process. How can we do this?
John and Karen in Troy, Ohio, are having trouble scaling their business because of lenders. They write that they'd be willing to pay a higher interest rate to make the process easier and more streamlined.
For traditional banks, the process is often necessarily slow. They need to do due diligence to make sure the investment is a good one.
Private capital is easier and faster, but it comes at a higher price. This can be done through syndication or networking to find interested investors. Make sure you're well advised and working with big deals, and you're well on your way.
We'd also suggest that with the rollback of some of the Dodd-Frank provisions, some of the restrictions on community lending have eased. If you haven't checked in with your community lender recently, it's worth getting to know them. They'll get to know you and your entire portfolio of properties and could be a valuable resource.
Question: I wasn't able to attend your events for the Future of Money and Wealth in Florida. But I'd sure love to get access to that information. How do I do that?
A listener in Hawaii wants to learn from the incredibly faculty we brought in to talk about how to keep up with the changing times in the economy.
This was a one-off event, and it was an incredible gathering of some of the best minds in a variety of subjects all focused on how to protect your wealth.
We recorded the event with a professional video crew and now have 20 different panel discussions and presentations available to watch.
You can visit the Future of Money and Wealth website to learn more or send us an email to future [at] realestateguysradio [dot] com. We'll get you all the details on how to access these videos.
Question: My schedule seems to be always booked up by the time I hear about the Belize discover trips. Do you know the future trip dates for later in the year?
Tim in Silverton, Oregon, like many of us, has a busy schedule and needs to plan ahead!
To find out events as soon as possible and to get them on your calendar, get on our advanced notice list. Head to the events tab on our website. If you find an event there, and the date doesn't work out, get on the advanced notice list and you'll get an email letting you know about future dates.
Our next Belize discovery trip will be August 24-27, and registration is open now! We hope to see you there.
Question: What is the definition of a performing asset?
Matthew in Nacomin, Florida, asks us the shortest question in our inbox!
Simply put, a performing asset is something that puts money in your pocket. The more cash flow, the more equity. If you have something on your balance sheet that doesn't put money in your pocket, it's not a performing asset.
When you consider an asset you can go for a fat cow, a performing asset that will come at a premium but continue to deliver, or a skinny cow, a non-performing asset that needs some work to get it performing again.
---
More From The Real Estate Guys™…
The Real Estate Guys™ radio show and podcast provides real estate investing news, education, training and resources to help real estate investors succeed.
In our final episode of our Profitable Niches series, we're ending where many folks probably thought we would start … with single family rentals.
It's no mystery why this is the most popular way for new investors to enter into real estate investing. Home ownership and single family homes are something that everyone knows well, and it makes sense to start with what you know.
When it comes to investing in single-family rentals, our guest this week knows her market inside and out and has some tips for picking the best deals that you'll definitely want to hear.
In this episode of The Real Estate Guys™ show you'll hear from:
Your singular host, 

Robert Helms

His family-friendly co-host, 

Russell Gray

Guest,

Jean Gillen

, real estate agent in Central Florida
---
Listen
---
Subscribe
Broadcasting since 1997 with over 300 episodes on iTunes!
---
Review
When you give us a positive review on iTunes you help us continue to bring you high caliber guests and attract new listeners. It's easy and takes just a minute! (Don't know how? Follow these instructions).
Thanks!
---
Why single family rentals make sense
It's impossible to not interact with the real estate economy in some way. Whether you own your own home, rent, or have investment properties already, you're participating in the real estate economy.
Single family rentals are a great way to enter into the market and interact as a beneficiary. So, rather than just paying rent or a mortgage, you can collect money from tenants. You'll get cash flow AND build equity over time.
In the US economy especially, the single family market is given high priority by the government. There are incredible tax benefits and incentives given to people who own housing, even if they are renting it out.
After all, having affordable, accessible housing is an essential need and a key part of the nation's economy.
But, single family rentals are also accessible to small-time investors or folks just starting out. They aren't very efficient, so larger investors don't have the ability to cherry pick individual listings. That's how smaller investors can do the research to find great deals and still enter the market.
One of the first things we talk about with any kind of investment is understanding your investing philosophy. Then, build a top-notch team … a realtor, lender, and other experts. Finally, find the right property to buy.
Our guest this week is a realtor who specializes in investment properties. She knows all about the importance of building a team and finding investments that make sense.
The secrets of successful single-family rentals
Jean Gillen is a realtor in the Central Florida market. She helps investors get good deals. And, when you're looking to build an all-star team to help with your investments, you want a realtor like Jean who knows what investors are looking for in a rental.
"The wonderful thing about selling to investors is that it's all on a piece of paper," Jean says. "If it doesn't work out on a piece of paper, don't buy it."
One of the pitfalls some new investors and certainly new homeowners make is getting too emotionally attached to a kitchen or other part of a house. It can lead to decisions that don't make sense on paper.
That's why Jean works with the types of clients that she does.
"I like working with investors because I don't have to please the woman or the man," she says. "It's more fun to find that great investment for people."
In fact, Jean says she has clients she has never met, and they've purchased properties they've never seen in person. While this may be a paradigm shift, it goes to show that taking the emotion out of purchasing a property and seeing it as the investment vehicle it is can be a good philosophy.
One of the other things Jean sees as key to a successful investment is a good property manager. Jean has several management companies she works within her market and suggests her clients interview all of them.
"If you feel you can get along with the manager, then it's going to make your life much easier," Jean says. In many cases, your property manager will pay the taxes and HOA fees for you.
And, of course, finding a realtor who understands investment property is worth their weight in gold. They'll be a valuable resource to find additional properties and even to manage current ones and solve problems with property managers.
Single family rentals in Central Florida
Single family rentals are all about the market. Find a strong market and the right realtor to guide you through, and you can capitalize on what single family rentals have to offer.
Jean specializes in the Central Florida market. She knows the streets and neighborhoods where clients can find the best deals. AND she knows the tenant demographics.
Even though Florida is known as being the place for retirees, she says, the average age of residents in Central Florida is 37. Many tenants today were homeowners before the economic downturn in 2008 and have decided they'd rather rent.
"These are just normal people. They could be school teachers or work in hospitals," Jean says. "I rented a house to a doctor because he worked at a new hospital and didn't want to buy for the first two years."
Jean also prefers Central Florida because it's landlord friendly. Thanks to Florida's governor, more businesses are coming to the state and drawing in a larger workforce. It's a hotbed of activity for aerospace, university students, and many other industries.
In fact, Jean says that home values in Florida are expected to rise 35 percent by 2021, meaning now is a good time to consider looking at the market. With new homes coming into the market by the end of summer, Jean is excited about the new opportunities available.
At the end of the day, Jean believes that the deals worth doing are the ones that make sense on paper. She's put together a presentation on the Central Florida market including who is renting and how to find properties that will cash flow well. We'd love to send it to you!
Send an email to centralflorida [at] realestateguysradio [dot] com and you'll receive it right away along with Jean's contact information to learn more.
---
More From The Real Estate Guys™…
The Real Estate Guys™ radio show and podcast provides real estate investing news, education, training and resources to help real estate investors succeed.
In a financialized economy, it's easy to obsess over the dollar, Bitcoin, gold, forex, the Fed, interest rates, stock indexes, etc.
Financialization is when an economy emphasizes making money from money … as opposed to making money from making things.
Think of it as the difference between Wall Street and Main Street.
But there's currently a subtle shift taking place we think is noteworthy.  We call it …
Trump-style Trickle-down
It's said Donald Trump got elected by working-class people … those who aren't at the financialization party.
These are folks whose manufacturing jobs trickled overseas for the last three decades.
When you're underemployed with no savings, you can't play financialization.  Your balance sheet is missing all those paper assets being pumped full of air from cheap money.
Wall Street's trickle-down has been Main Street's "bleed out."
Does 3-D printing trump paper printing?
When we first asked then-candidate Trump about his plan for the American real estate dream, he simply answered, "Jobs."
Since then, Trump has been emphasizing manufacturing jobs.  We think the distinction is important.
Manufacturing jobs … or the lack thereof … is something multi-time Summit at Sea™ faculty member Peter Schiff has railed about for years.
Peter insists no economy can print its way to prosperity.
Peter contends a prosperous economy MUST produce things …  and not just blow up paper asset bubbles.
Simply making money from money isn't enough to keep Main Street off the welfare rolls. There's no role for them in play in a financialized economy.
Main Street needs good-paying jobs … the kind that come from production and not just consumption.
For residential real estate investors, it's more than just a philosophical discussion.
It's central to strategically selecting the right geographic markets, demographics, and product-types.
After all, real estate is about the local economy … and the flow of cash from productivity into rents.  In short, the best tenants have jobs.
Not all jobs are created equal.
While any rent is good, to really understand your real estate investing, it's a good idea to look further up the food chain … to see what's trickling down and from where.
People who pour coffee, clean clothes, mow lawns, cut hair … activities we call tertiary employment … usually do so for folks with primary or secondary employment.
So if Acme Manufacturing sub-contracts to Dan's Welding … and Reuben the welder is buying coffee from Bonnie the barista (your tenant) …
… where does YOUR rent REALLY come from?
And what's the core economic strength of the local economy … the coffee shop, the welding shop, or the manufacturing company?
What happens to the local economy if Acme moves away?  Who does Reuben weld for so he can buy coffee from Bonnie?
Sure, Acme might not be the only primary employer in the market …
… but if the reasons Acme moved also motivate others to leave … the market loses eventually its anchors and starts to bleed out.

Financialization vs Industrialization
"Trickle down" can be a polarizing term.  But it doesn't mean the same thing to everyone.
President Trump has the White House, so whether we like or agree with him or not, he's pulling the levers and we aren't.
After a year of observing, it seems like Trump's got his own version of trickle-down and is pushing it forward.
Trickle-down Reagan-style was running up the debt and military spending, which pumped lots of cash into the economy and created a boom.
Yes, tax reform was involved … which blew up real estate and the savings and loan business.  But that's a discussion for a different day.
Reaganomics "worked" because starting out, the US had a good balance sheet, lots of manufacturing capacity, and high interest rates.
Just like a household with very little debt, lots of income, and adjustable rate loans in a falling rate environment …  you can rack up a LOT of debt for a long time before it starts hurting.
Trickle-down Greenspan / Bernanke / Yellen style was financialization.  De-regulation opened the door, but cheap money from the Fed fueled it … and continues to.
Advocates of trickle-down financialization say pumping up paper assets will make uber-rich people uber-richer … on paper.
Then, the theory goes … the uber-rich will lend to Main Street, who will then spend on Main Street … and eventually the cheap money ends up with Bonnie the barista.
Sounds a little like leftovers to us, but you can decide for yourself if it's working.  We think Trump's shocking win says Main Street didn't think so.
Trickle-down industrialization appears to be Trump's game plan.
The idea is to create an environment attractive to Acme Manufacturing to start, return, and expand … on Main Street.
It's a mix of Reagan-style tax cuts and military spending, more Greenspan / Bernanke / Yellen-style cheap money pumping the stock market …
… but it's all strategically aimed at boosting domestic manufacturing.
If Trump can get his agenda implemented, only time and math will tell if it works.
Oh, and about that math …
How do YOU measure success?
Now that we've got you jazzed about… okay, moderately interested in … paying attention to the direction of domestic manufacturing …
… we're going to complicate things ever so slightly. But for good reason!
We live in a world of perverted units of measure.  It's something Steve Forbes warned us about the very first time we talked to him.
Most reports we read measure productivity in dollars.  But a fluctuating dollar can give false readings.
Think about it …
If your business produces 1,000 widgets per month at $100 each, you have a $100,000 per month business.  Good job.
If inflation (a falling dollar) causes your widgets to go "up" to $120, you're a $120,000 per month business … BUT, your production is the SAME.
Have you grown?  Not in terms of real production.
THIS is why it matters to real estate investors …
If at the $120 price, 10% of your customers can no longer afford your widgets, your production falls by 10% to only 900 widgets per month.
At $120 each, 900 widgets sold is $108,000 per month.
Hmmmm …
Measuring in dollars, your business is UP by 8% … from $100k/mo to $108k/mo.  Your look good on paper (there's a lot of that going around) …
But by production, you're DOWN by 10% …  so you need 10% less labor, supplies, space, sub-contractors, etc.
It's like reverse-trickle down, but not really.  Money isn't flowing up.  It's really more like bleeding out.  This is why some folks don't like inflation.
Here's the point … and thanks for sticking with us …
The U.S. economy looks good … measured in dollars.  But some say there's still a LOT of work to get real productivity up.
Still, the November jobs report had a ray of sunshine with a spike in manufacturing jobs …  and this article says U.S. manufacturing executives see growth in 2018.  Good.
But if those indicate this is the front-end of trickle-down industrialization that brings prosperity to Main Street, it could be a fun ride for real estate investors.
We'll keep watching … and so should you.
Until next time … good investing!
---
More From The Real Estate Guys™…
The Real Estate Guys™ radio show and podcast provides real estate investing news, education, training, and resources to help real estate investors succeed.
We're sure you've noticed the upheaval certain areas of the U.S. … it's been hard to miss.
Hurricane Harvey and Hurricane Irma have swept Texas, Florida, and the Caribbean, leaving a path of destruction in their wake.
Every natural disaster brings a certain amount of tragedy, and our sympathies go out to those who are hurting from the storms.
But we're heartened to see communities coming together in the aftermath to help heal damage … and we think real estate investors can play a role in building communities that are even stronger than before the storms.
Listen in to this episode of The Real Estate Guys™ show to hear us brainstorm ideas about how investors can help … and how they can prepare for future disasters.
You'll hear from:
Your disaster-pro host, 

Robert Helms

His disaster-prone co-host, 

Russell Gray
---
Listen
---
Subscribe
Broadcasting since 1997 with over 300 episodes on iTunes!
---
Review
When you give us a positive review on iTunes you help us continue to bring you high caliber guests and attract new listeners. It's easy and takes just a minute! (Don't know how? Follow these instructions).
Thanks!
---
Finding opportunities in the midst of tragedy
Perhaps it makes you uncomfortable to think of profiting while people are suffering.
That's okay. In fact, it's more than okay … it means you have the right intentions.
But bringing your skills on to the scene after disaster has struck isn't simply opportunistic.
By getting involved, you're solving problems and adding value. This is the sunny side of capitalism.
You can make a fair profit … and make a difference too. Just make sure you're doing the right thing for the right reason.
Remember … the flip side of every problem is an opportunity.
In the aftermath of a disaster, there are myriad opportunities.
Investors can renovate flooded and damaged houses. Some houses will be lost causes until an investor decides to step in and put some capital to work.
But the opportunities don't stop there.
Out of necessity, huge disasters involve a large displacement of people. Investors can create new housing situations for displaced people.
And disasters also effect the local economy. Jobs are affected, causing a ripple effect for entire communities … including landlords whose tenants' jobs are affected.
Finding ways to revitalize local communities and create jobs can minimize damage and create huge amounts of good.
Smart choices at opportune times
Getting involved simply because there is an opportunity isn't always the smartest choice. Make sure you're getting involved because it makes sense and it's the right choice for YOU.
Investors have to know that after a major disruption, banks, government agencies, and other financial institutions may create incentives to sweeten the deal and get people involved.
After Hurricane Katrina, the Louisiana government created a "go zone" with adjusted depreciation rates.
These incentives can make investing in disaster-struck areas a smart idea … but we'd warn you to never let the tax tail wag the investment dog.
It's easy to get caught up in a temporary disruption and make a long-term commitment without realizing that circumstances may revert to what they were pre-incentives.
With that said, Houston is a favorable market … it's landlord friendly, with many major industries creating jobs.
Most of the things that make Houston make sense haven't changed. And if you want to invest there, there's no better time than now.
It may be smart to be the first to make a move … while everyone else is still panicking.
Putting money to work by investing
Let's look at properties that fall into distress.
Maybe the owners got stuck in a bad situation. Investors can step in pre-foreclosure, buy the home, rehab the property, and put it back into service.
You're doing good by helping the owners before they're foreclosed on, and you're making the neighborhood a better place … all in one fell swoop.
You're making a difference on the micro scale. The same idea works on the macro scale … when disaster strikes a whole community instead of a single person.
Disaster-struck cities will have blighted areas. Many may have been functionally obsolete even before the storm.
Now is the time to redevelop and rebuild … to create great neighborhoods where none existed before.
It wouldn't surprise us to see entire neighborhoods change composition if real estate investors have the good sense to identify trends and get in on investment opportunities early.
A smart syndication opportunity
Perhaps you want to help pick up the pieces … but you're not sure where to find the capital.
Incentives can help. You may also want to consider community banks, who will be eager to get investors on the scene as early as possible.
There's lots of capital out there. Not all of it has to come from banks, though … syndication is another great option.
Running syndication deals in disaster-struck areas gives people a great opportunity to put a chunk of cash to work. Instead of donating a small amount and getting nothing back, investors can see their money do good … and also make a decent profit.
Entrepreneurs look for a market problem and figure out a way to solve it … profitably.
Look for ways to solve problems instead of despairing about everything that's gone wrong.
Preparing for the next disaster
A big part of dealing with disasters … perhaps the biggest … is being psychologically and financially ready to step in when the next opportunity comes along.
Always be prepared. If you own properties, make sure you have the proper insurance in place.
Never risk 100% of your net worth. Always ask whether you're taking too much risk before jumping in to a deal.
If you want to be a first responder next time disaster strikes, it's smart to have a source of capital ready to deploy when the right opportunity comes up.
If you know you won't have enough capital on your own but think you're the right person to syndicate a deal for other investors, build your network before the right opportunity comes along.
Build your brand and your credibility. That way, you're not running around looking for people to invest when the time is right.
Just like the Boy Scouts, we'd encourage you to always be prepared.
Make sure you're aware of all possible downsides. Don't go in looking for the upside first.
Beware of trick ponies. In the words of Warren Buffet, "Rule No. 1: Never lose money. Rule No. 2: Don't forget rule No. 1."
That doesn't mean you should be afraid to jump in when the time is right … absolutely move while the situation's still hot, but make sure you're making a smart, calculated risk.
And don't bet the farm on a single deal or market.
---
More From The Real Estate Guys™…
The Real Estate Guys™ radio show and podcast provides real estate investing news, education, training and resources to help real estate investors succeed.
Entrepreneurship is not for everyone. Being your own boss can be intoxicating and lucrative, but there's a lot of work that goes into building a business.
The holy grail of being successful as a real estate investor is passive income. But to reach that goal, you have to come up with enough capital to feed your portfolio.
The typical path for an investor might be to work for someone else while saving and investing in real estate on the side, building a portfolio steadily and slowly until they reach a tipping point.
But for our guests, entrepreneurship offered an out from the rat race. Of course, it wasn't an overnight process for either guest.
Listen in to hear us chat with two successful entrepreneurs about their paths to success … and the stumbling blocks they've encountered. These guests embody the maxim "Be more, do more, have more."
In this episode of The Real Estate Guys™ show you'll hear from:
Your entrepreneurial host, 

Robert Helms

His slightly eccentric co-host, 

Russell Gray

The original

Shark Tank

shark,

Kevin Harrington

The Real Asset Investor,

Dave Zook
---
Listen
---
Subscribe
Broadcasting since 1997 with over 300 episodes on iTunes!
---
Review
When you give us a positive review on iTunes you help us continue to bring you high caliber guests and attract new listeners. It's easy and takes just a minute! (Don't know how? Follow these instructions).
Thanks!
---
Getting his start with a creative solution
Kevin Harrington is credited with being the pioneer of long-form infomercial programming. That's right … he invented a now-ubiquitous form of advertising.
We asked him how he got his start.
In the 80s, Kevin was watching Discovery Channel when he discovered the network went black for six hours a day. He saw an opening in the market … and started making 30-minute long-form advertisements to fill the space.
He's a great example of someone finding a need in the market and monetizing it.
At the same time, Kevin was working to raise the profile of his own personal brand. That meant creating tons of material, appearing on talk shows, even writing books.
Eventually, Kevin got a call from Mark Burnett, the producer of Survivor, asking Kevin to be a part of Shark Tank.
Since then, Kevin's built a global brand in marketing and investing.
Embracing change and failure to find success
We asked Kevin four questions about how he maintains success … and how newbies can find success too, despite inevitable failure.
How have your marketing techniques transformed with the profusion of modern media?
In a world with many diverse media sources, Kevin noted that television viewers are down by 50% today.
His solution is simple … "Follow the eyeballs."
His audience is now on Facebook, Instagram, media streaming services … the list goes on.
To stay current, Kevin's branched out into social media. He started using social media influencers and shortening ad times.
To be successful, an ad has to catch a viewer's attention in the first five to eight seconds … much different than long-form infomercials.
It's a different selling strategy, in different venues.
What is your business model?
Kevin told us he aims to invest in 20 projects a year, but only expects one-quarter to one-third of those to be successful.
"I fail more than I succeed," he said. His goal is to "Fail fast, fail cheap, get the losers out of the way, and focus on the winners."
He might lose $20,000 on an investment … but the winners bring in millions.
He finds inspiration in the quote, "Success is going from failure to failure with no loss of enthusiasm."
What do new entrepreneurs need to focus on?
Kevin gave two great tips for budding entrepreneurs:
"Failure is part of your day to day." Kevin told us that early on, "It really brought me down to put so much time, energy, and money into something that bombed." But beginners NEED to know that failure is part of the game. Failures can pave the way for success, so dust yourself off and keep getting back on the horse.

"Surround yourself with a great dream team." Kevin can do deals on the spot because he has a team of experienced lawyers, finance gurus, and mentors to back him up in every situation. Having a good team ensures you get paid the way you want to get paid. And Kevin sees too many entrepreneurs trying to do it all on their own. Success is a team effort.
How do you say no to ventures that might be good?
A key component of Kevin's work is investing in entrepreneurs. He gets exposed to a LOT of ideas … so we asked him how he can pass up ventures that are pretty good, but not do-a-happy-dance good.
"I try to ask how I can help. I try to be involved," Kevin said. He spends a lot of time providing advice and mentoring services to entrepreneurs who aren't quite there yet.
"If you want to be successful and get what you want, just help enough people get what they want," he said.
And Kevin does just that, spending equal amounts of time growing his own business and giving back to society by mentoring new entrepreneurs.
Breaking paradigms with syndication
Many people are under the impression that there's only one path to building wealth through real estate investment … slowly building capital and buying properties one at a time until you've eventually accumulated enough.
Syndication breaks that paradigm, because the money you use to invest doesn't have to be YOUR capital.
Dave Zook got started in syndication when he attended our Secrets of Successful Syndication event.
Dave was a published author and owner of several small businesses when he decided he wanted to dip his foot into syndication. He's now raising millions of dollars each year to fund syndication deals.
For Dave, success means having his fingers in a lot of different pies. He recently invested in an office space that came onto the market at the right time, in the right place.
He's also made a name for himself in the ATM business … a growing real asset.
Dave's passive investors purchase the physical asset … the ATMs. Dave contracts with the land and business owners on whose property the ATMs sit. He also contracts with a management company to manage machines for investors.
ATMs offer both good cash flow and great tax benefits. And they are completely passive.
Dave's investors get blended returns that are stable from month to month and dependable for a 7-year contract. And they get tax benefits when the assets depreciate after 5 years.
All investors have to do is sit back and watch.
Dave's tried a lot of business ventures. He finds success in going ahead with the ones that are right for his situation and experience, and right for the market.
"Sometimes I have to pinch myself," Dave told us. "It's been an interesting journey."
Dave will join us this year as faculty as Secrets of Successful Syndication … his way of giving back to a community that's got him where he is today.
Just like Kevin, Dave's been through highs and lows and come out the other side. He'll share what he's learned … and how you too can take action.
Want a preview of Dave's wisdom? Interested in learning more about ATM investing? Listen in to get access to a special report Dave compiled just for our listeners!
Affording to lose and losing to WIN
Not everything these excellent entrepreneurs did worked.
In fact, many of their ideas failed. For Kevin, the majority of ventures STILL DO.
It's a lesson to entrepreneurs … you need to be able to afford to lose.
Not everyone is cut out to be an entrepreneur. We can testify that entrepreneurs are wired a little differently.
They have to make opportunities where others just see dust and ashes. And that can be terrifying.
But it can also be exciting.
Whether you choose to be an entrepreneur or invest in one, entrepreneurship is what makes the world go 'round.
Well, not literally … that's gravity! But it does run the economy and create most jobs, and we think that's pretty doggone important.
Until next time, go out and make some equity happen!
---
More From The Real Estate Guys™…
The Real Estate Guys™ radio show and podcast provides real estate investing news, education, training and resources to help real estate investors succeed.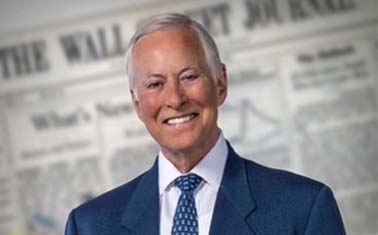 Overview
Special guest Brian Tracy is a legend in personal and professional development training. In a prolific career spanning decades, Brian has trained millions of entrepreneurs, investors, small business owners and corporate professionals.
Brian's enduring appeal can be summed up in one word: effective. Quite simply, his stuff strikes the important balance between inspiration and practical how-to.
And because personal effectiveness is a huge part of successful real estate investing, we're excited to have Brian as our special guest for this episode.
Manning the microphones for this masterful edition of The Real Estate Guys™ radio show:
Your master of ceremonies host, Robert Helms
His master of nothing co-host, Russell Gray
Our master of success guest, Brian Tracy
---
Listen
---
Subscribe
Broadcasting since 1997 with over 300 episodes on iTunes!
Review
When you give us a positive review on iTunes you help us continue to bring you high caliber guests and attract new listeners. It's easy and takes just a minute! (Don't know how? Follow these instructions.)  Thanks!
---
"Mastering others is strength.  Mastering yourself is true power." – Lao Tzu
When it comes to success, few people in modern times have had as much impact as the legendary Brian Tracy.
A best-selling author, entrepreneur, professional speaker and success expert…what many people don't know about Brian is he also has quite a background in real estate.
In fact, way back when Robert Helms was in the formative stages of his real estate career, he heard Brian talk about being involved in over $100 million of real estate development.  Back then, $100 million seemed like a HUGE amount.
Little did either of them know at the time what the future would hold for Robert…or that one day he and Brian would become friends.  And now today, Robert is speaking at the 20th anniversary of Brian Tracy's Success Master Academy in Dallas on May 13-15, 2016!
Investing Mastery Starts with Success Mastery
Our magic formula for success is V + K + D = EA.
V is for Vision.  We say when you have clarity of vision, strategy and tactics become evident.  Put another way, when you can see the cover of jigsaw puzzle box, it's easier to figure out where the pieces go.
Most of have a vision.  We have a pretty good idea what we want our lives to look like.  When we have that, it's easier to decide what our portfolio needs to look like to support it.
Again, the more CLEAR you are on both counts, the more more likely you'll make good choices between what to put in…and what to leave out.
But there's more to success than Vision.  You also need…
K for Knowledge.  Knowing WHAT you want…or what OUTCOMES you want…is very different from knowing HOW to get there.  It's great to be motivated.  But you also have to have practical, tactical know-how.
So Knowledge is just as essential as Vision.
The good news is we live in the information age.  The know-how to do almost anything is right in the palm of your hand.
But if knowledge is ubiquitous, then why doesn't EVERYONE succeed?
It comes down to…
D for Discipline.  And this is REALLY the key.
Sure, Vision and Knowledge are VERY important.  But without the discipline to actually DO what's needed…nothing happens.  Knowing and not doing is the same as not knowing.
But when you can put Vision together with Knowledge and the Discipline to go do it, you get…
EA for Effective Action.
This formula really applies to ANY area of achievement.  So when you're not producing the results you want, ask yourself if you're clear.  Would you recognize success if it was standing right in front of you?  Do you know what "success" looks like?
Do you know what needs to be done to achieve your goals?  Do you have the knowledge?  Do you know who to ask or hire?
If you're know what you want and you know how to get it, then all that's left is doing it.  Easy, right?
Not always.  Think about all the people who want six-pack abs.  They know what it looks like.  They know how to do it.  But do they have the DISCIPLINE?  Most don't.  That's why doing it so special.
The same is true with your investing.
Feed Your Mind Great Ideas and Mingle with Great People
It may sound a little kooky, but how you talk to yourself matters.  Rich Dad Advisor Blair Singer calls it your "little voice".
You can encourage yourself or demean yourself.  It's a choice and a discipline.
Of course, a huge shortcut is to spend time hanging around with, listening to and talking with successful people.  Especially those who are successfully doing what you want to do.  That's because you pick up both attitudes and knowledge…at the same time!  What a shortcut!
It's why we're so committed to attending, producing and promoting LIVE events.  They're great ways to get into real world relationships with great people.
How do you know the people at a live event are a cut above?
Because they're THERE.
Think about it…
For every great person who shows up at a live event…overcoming the barriers to entry like travel, expenses, tuition, time away…there are hundreds of people whose little voice talks them OUT of it.
"I can't afford it" or "What if it's no good?" or "I'll probably never follow through anyway…so why bother?"
That's loser talk.  And the good news is those people seldom show up at a properly priced live event.  So the chances are good you'll meet a disproportionate number of positive, high achieving interesting people…simply because there are more of them in the room.
Brian Tracy has been the attraction to bring millions of high achievers together over the last few decades.  We're excited he's doing it again in Dallas on May 13-15, 2016.  We're going to be there.  We hope YOU are there too!
Remember:  You're always just one great idea or relationship away from hitting a new high in your business or investing.  But great ideas and people seldom interrupt you.  You need to seek them out.
More From The Real Estate Guys™…
The Real Estate Guys™ radio show and podcast provides real estate investing news, education, training and resources to help real estate investors succeed.

Overview
YOU are at the center of your investing universe.  Everything you hope to achieve and acquire grows out of your attitude, knowledge and actions.  So becoming the best possible you is the most important thing you can invest time, money and energy into!
In this episode we take a look at how to be successful in ALL areas of life…including real estate investing!
In the best possible studio for a successful edition of The Real Estate Guys™ radio show:
Your best possible host, Robert Helms
His impossible co-host, Russell Gray
Our especially successful guest, Kyle Wilson
---
Listen
Subscribe
Broadcasting since 1997 with over 300 episodes on iTunes!
Review
Like the show? Help us reach new listeners by leaving us a quick review on iTunes. It takes just a minute of your time, and it would really help us out. Thank you so much!! (Don't know how? Follow these instructions.)
---
Lessons From Kyle Wilson
It's been said that success leaves clues.  We agree!
Over the years, we've picked up some great insights from some of the many high achievers we've had the privilege to get to know over the years.

One of those great guys is Kyle Wilson.
Kyle was business partners with the late, great Jim Rohn for 18 years in their company, Jim Rohn International.
Jim Rohn was considered America's foremost business philosophers.  One of Jim's many students is the world-renowned Tony Robbins (Unlimited Power, Personal Power, Get the Edge).
Along the way, Kyle founded Your Success Store, which distributed all kinds of personal development and success merchandise.  He eventually sold that business to the same organization which owns Success Magazine.
Success Mastery
Kyle also produced many fantastic live events.  As long time listeners know, we're HUGE believers in attending live events…for many reasons.
First, when you're THERE, you're totally immersed in the experience.
If you REALLY want a good idea to sink in, then you need to soak in it.  Being there is the BEST way to be sure you're not distracted by the thousand trivial "emergencies" which can rob you of that next big "Aha!".
Also, when you're in the same place as other people who are SERIOUS about their success…in whatever the subject matter…you're likely to make a great connection.
We always say that you're just one relationship away from a breakthrough in your business, investing or life.
Relationships are VERY important.  Going to where great people are is such a shortcut for meeting the RIGHT people.
Change Your Life
Of course, in Kyle's case, he had a front row seat.
In addition to Jim Rohn, Kyle worked closely with some legends of success including Brian Tracy, the late Zig Ziglar, Denis Waitley, Les Brown, Darren Hardy and MANY, MANY more.
When you hang around people…any people…you begin to pick up their attitudes, habits, beliefs…even their self-talk.  It's amazing.  And scary.
If you spend too much time with a mediocre, negative, low achieving crowd…guess what?  You're success is impeded.
But if you spend time with high-performance, positive, driven people…you get pulled UP.  You start to think and behave more like them.
Robert Kiyosaki's Rich Dad Advisor for real estate Ken McElroy says the first step to improving your life and your business is to hang around better people.
And think about this…
If when you're young, say 25 years old, you and your friends are all into music and funny videos.  But you decide to invest just 30 minutes a day listening to audio books, TED talks, educational podcasts, etc.
If you get just ONE good idea per day more than your friends, by the end of a year, you have 365 more good ideas in your mind than your pals.
By the time you're 35 years old (10 years later), you have 3,650 more good ideas.  By 45, you have 7,300 more.
You get the idea.  As Jim Rohn said, "The book you don't read can't help you."
Education for Effective Action™
Take it a step further…
We all have 24 hours in a day, 7 days in a week and 52 weeks in a year.  So the access to time isn't the limiting factor for most people.  It's what they DO in the time they have.
We already talked about how just getting one good idea per day in your mind can create a HUGE chasm between you and those who can't be bothered.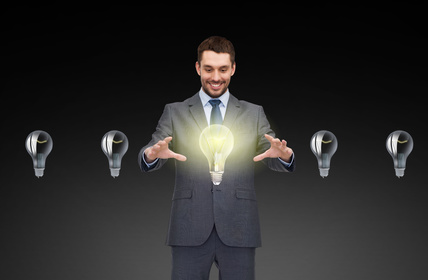 But ideas aren't really all that powerful…UNLESS they're acted on.
Most people have been exposed to great ideas, but they allow fear, insecurity, doubt or other limiting beliefs to delay or prevent taking action.
What if you were able to speed up how quickly you recover from a setback or how fast you implement a good idea…by just 10 minutes a day?
Once again, it's math.
At the end of the year, you're 3,650 minutes or 60 hours ahead.
In 10 years, you're 600 hours, or (based on a 40 hour work week) 15 weeks ahead.
We know that doesn't sound like much.  But it's MUCH bigger than that…for two reasons.
The Compound Effect
First, efforts compound.  So when you're 60 hours ahead at the end of a 2,000 hour work year, you're 3% ahead of where you would have been if you'd acted just 10 minutes slower each day.
But when you're building businesses and investment portfolios, the things you do early in life compound over decades.  It's how high-achievers accomplish so much.  Over time, their efforts compound, and after a few years, they're WAY ahead.
Darren Hardy talks about this in his best-selling book, The Compound Effect.
But there's an even MORE important concept…
Have you ever missed a bus, train or plane by just a few minutes?
The delay is far more than just the few minutes by which you missed the vehicle.  You're delayed by the amount of time it takes for the next comparable vehicle to come back around.
In real estate investing, the "vehicle" is the deal.
It may take you weeks or months of searching to find a great deal.  And when you do, you need to act quickly to secure it.  Because if you don't, someone else will.
If you miss that great deal by 10 minutes, it might be MONTHS before you find another one like it.  Now, you're WAY behind.
No wonder it's been observed that rich people are decisive.
The same is true for strategic relationships.  If you miss an opportunity to meet or connect with people who can bring your great ideas, opportunities or other strategic relationships, those people you don't meet can't help you.
Of course, in addition to learning how to take effective action faster, in order to attract great people into your life, you need to be the BEST possible you.
That's what this episode is all about.  So we hope you'll decide to listen in as chat with our good friend Kyle Wilson about what he's learned as a high achiever who hangs out with high achievers.
Then make plans to attend a LIVE event…where you can soak in some great ideas and meet up and coming superstars!
More From The Real Estate Guys™…
The Real Estate Guys™ radio show and podcast provides real estate investing news, education, training and resources that help real estate investors succeed.
Want Long Term Success? Realize it is a Relationship Business
Real estate investing is very much a relationship business.  And yet because it attracts loners and mavericks, many real estate investors don't always play their relationships cards well.
In our careers, we've seen a lot of people do this relationship business right…and quite a few get it REALLY wrong.
In both cases, there are great lessons which is the topic of discussion for this episode of The Real Estate Guys™ radio show.
We say it's easier to make friends than money and it's easier to make money with friends.
But for some reason, when it comes to making big money in real estate investing, some people are willing to toss friendships in the trash can.
Too bad.  Because we think the BEST real estate riches are those made with friends.
In the studio for a friendly discussion about real estate, riches and the role of relationships:
Your rich and friendly host, Robert Helms
His best temporary co-host, Russell Gray
---
Listen
Subscribe
Broadcasting since 1997 with over 300 episodes on iTunes!
Review
Like the show? Help us reach new listeners by leaving us a quick review on iTunes. It takes just a minute of your time, and it would really help us out. Thank you so much!! (Don't know how? Follow these instructions.)
---
The Role of Relationships in Real Estate Investing
Our good friend, mentor, Summit at Sea faculty member and master sales trainer, Tom Hopkins says EVERYONE is in the people business.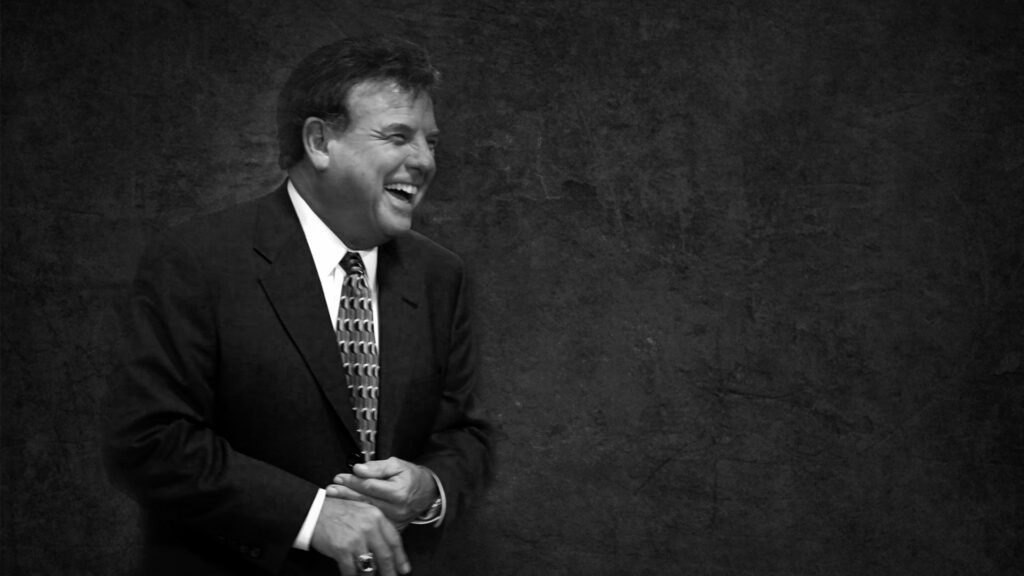 So it's important to be as expert in people as you are in your product or service.
And when it comes to real estate investing, it's even MORE important.
Obviously, buying and selling includes a certain amount of negotiation.  So good people skills help you make better deals.
But because the BEST real estate opportunities aren't typically available on universally accessible exchanges the way most other investments are, your RELATIONSHIPS play an important role in bringing deals and funding your way.
So just like you manage your credit score, be attentive to your reputation, network and managing your relationship business.
Getting into Good Relationships
Wow.  This could be a book.  Or a hundred books.
But for purposes of real estate investing, we've found some key characteristics to look for…and too look out for!
Scarcity vs Abundance Mentality
If there's a litmus test, this one is probably it.  At least for us.
So if you haven't read Stephen Covey's classic Seven Habits of Highly Effective People, you should text Santa a message right now.  It's a helpful read not just in developing yourself, but it learning to recognize good people to build relationships with.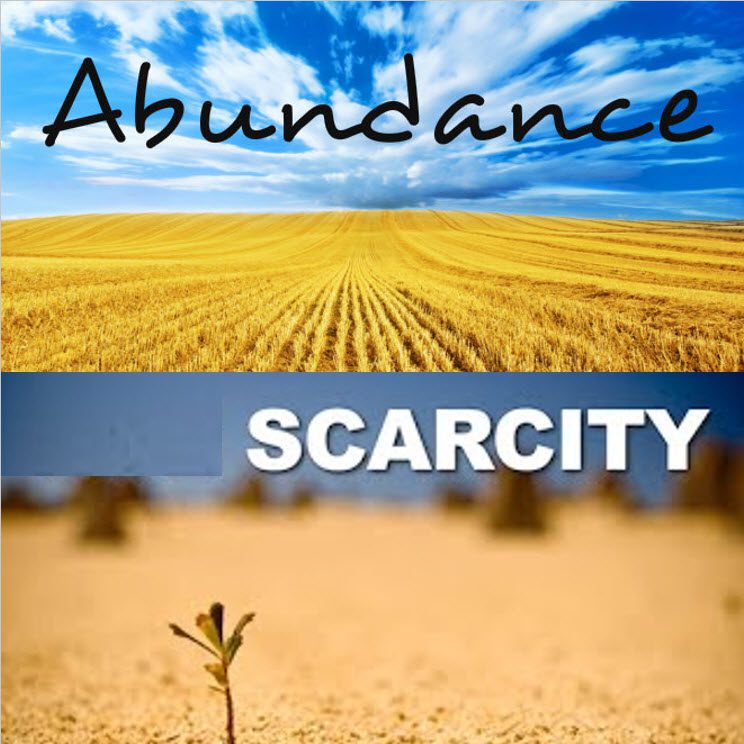 In brief, someone with abundance mentality sees plenty of (good things) in the world.  So it's easier for them to share, to negotiate fairly (win-win), to appreciate others, etc.
All good things.
On the other hand, people with scarcity mentality tend to be takers because they don't see enough for everyone and they want to get theirs while they can.
Scarcity thinkers believe for them to win, you need to lose.  They're quick to criticize and slow to share.
We find them very hard to negotiate with  because they struggle to be happy with what they get out of the deal if they see you getting anything.  And at the extreme, they'll lie, cheat and steal.
No fun.
We typically don't get into…or we'll get out of…a relationship when we see manifestations of scarcity mentality.
What You See is What You Get
Surprises can be fun at Christmas.  But less so in business.
Trust is about knowing what to expect and then having it happen.
When you're in the marketplace of this relationship business, you're painting a picture of who you are.  And along with that comes a set of expectations.
When you behave in a way that's consistent with your image, people begin to feel comfortable around you…even if they don't necessarily agree with you.  In other words, it's the congruity which is even more more important than the image itself.
On the other hand, if people see you one way and then discover you to be completely incongruent, it makes them nervous.
It's Okay to Judge
We were in a deal with a guy who held himself out of be a family man.  Married, kids, family values, etc.
Then, one day we find out he's got a mistress.  We see him with her.  Hmmm….
But we were in a BIG real estate deal with him…MILLIONS of dollars involved.
We decide his personal life is his own business.  Let's just get through the deal and we can be done with him.
Well, we never got through the deal because…shocker…he cheated us.
Of course he did.  He was a cheater.  And we knew it and decided not to "judge".
Oops.
Sadly, we have more than a few similar situations.  But after this one, we learned to get out when we could see someone was a cheater. Treat this relationship business like a business.
Pressure Reveals Character
The 2008 financial crisis was one of the best things that ever happened to us.
It sucked at the time and we're still recovering financially.
But we learned a LOT about each other, our families, friends and associates.
We lost a lot of relationships during that time.  But the ones that survived became much stronger.
We also gained a lot of great relationships through that time.  We could see who held up well under pressure…and who became BETTER because of it.
So given the opportunity, we'd ALWAYS like to see someone under pressure before we get too deep into a relationship.
Success Reveals Character
Success creates a different kind of pressure.  But you've probably heard it said, "Money changes people."
We're not so sure it changes them, as much as it reveals them.
We've seen people start out with noble motives and ambitions, and then they get some money in their hands and suddenly they're different.  And sometimes the money isn't even theirs!
But for some reason, when they have access to it, they think it makes them somehow smarter, more capable or otherwise invincible.
Fame can do the same thing.
So watch CAREFULLY for how people respond to a little success or notoriety.
Trust in Two Areas
This is one of the BIGGEST MISTAKES we see investors make.  They trust in only of two areas.  But trust MUST be on BOTH areas.
First is ETHICS.
Warren Buffet says you can't do a good deal with a bad person. He's right.
But… you CAN do a bad deal with a good person.
That is, just because you trust someone's ethics doesn't mean you should trust them in the other critical area…
COMPETENCY.
A good person can be professionally incompetent.  You probably trust your mother.  Would you have her do your brain surgery?
So an ethical, but incompetent person, will feel really badly when they cost your a lot of money.
But a highly competent person with no ethics will surgically remove your money from you.
In either case, it's a BAD deal.
So you MUST trust someone in BOTH their ETHICS and their COMPETENCY.
Don't forget it.
Getting Out of Bad Relationships
To quite Nike… JUST DO IT.
We're not saying cut and run every time bad stuff happens in a relationship.  We're both pretty loyal guys.
But when someone has demonstrated the are greedy or can't be trusted, you probably do NOT want to be in a business deal with them.  Or to have your name or brand associated with them.
Over the years, we've been in some bad relationships.  We might even be right now.  But as soon as we know, we do our best to get out fast.
It doesn't mean we don't like the people (although if they have bad ethics, we usually don't…just sayin'…), but we realize it's not a match for business.
The GOOD News…
There are lots of really good, capable people out there for you to do business with.
So every minute you waste with someone less than that is a missed opportunity to find the right people and do good business.
Your mission is to become the most ethical and competent person YOU can be.  
When you do, you'll find yourself attracting better people into your life and into your relationship business.  They will bring their resources and networks into the relationship….and if you both have abundance mentality, you'll share and grow bigger and faster together….whether it's just for a deal or for a lifetime.
---
Listen on YouTube
Want More?
The Real Estate Guys™ radio show and podcast provides real estate investing news, education, training and resources that help real estate investors succeed.