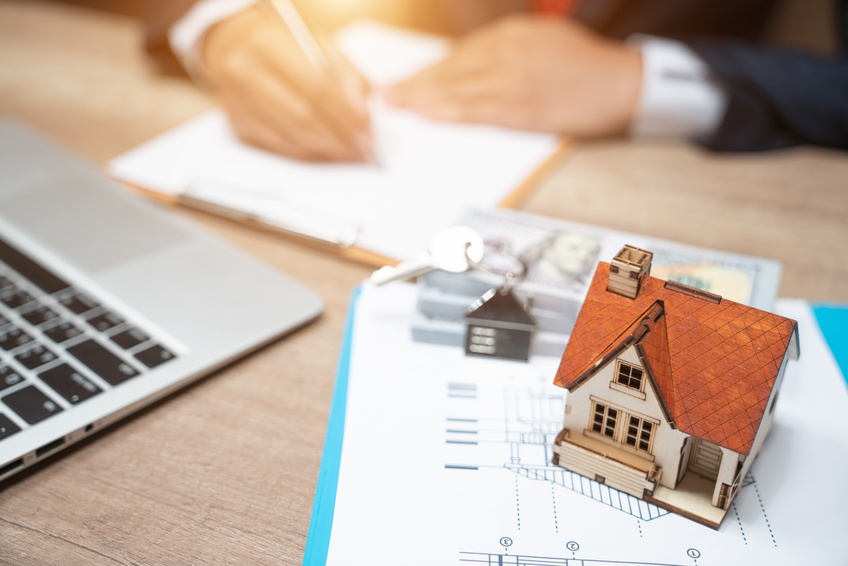 When it comes to positive cash-flow, there are two things more important than your investment property … your market and your team. 
Our good friend Terry Kerr at Mid South Home Buyers knows this better than anyone. 
Terry and his team have cracked the code for consistent cash-flow from rental homes in one market … and are expanding into another!
We sat down with this world-class investor to find out why, where, and how he is creating positive cash-flows with turnkey rentals. 
In this episode of The Real Estate Guys™ show, hear from:
Your cash-flow crazy host,

Robert Helms

His go-with-the-flow co-host,

Russell Gray 

Owner and founder of Mid South Home Buyers,

Terry Kerr

New investor contact at Mid South Home Buyers,

Liz Nowlin
---
Listen
---
Subscribe
Broadcasting since 1997 with over 300 episodes on iTunes!
---
Review
When you give us a positive review on iTunes you help us continue to bring you high caliber guests and attract new listeners. It's easy and takes just a minute! (Don't know how? Follow these instructions).
Thanks!
---
Market, team, and cash-flow
We're talking about a resilient market that has been a great cash-flow area for YEARS … Memphis, Tennessee. 
When we first looked into the Memphis market it was a little blue-collar town and the bankruptcy capital of the United States. 
Price points were low … and on paper it looked like cash-flow was solid. 
Many investors are suspicious of high cash-flow markets … they often mean high expenses, high turnover, tough demographics, and difficult management. 
But when markets get overheated and financing goes away, what really matters is cash-flow.
You can make money in these types of markets … you just need to have the right team. 
A team that has … for us … stood head and shoulders above the rest has been Terry Kerr and the experts at Mid South Home Buyers. 
Terry and his associate Liz Nowlin run the gold standard investment operation in the Memphis area. They have over 2,500 homes … and a waitlist of eager investors hoping to partner with them. 
So, Mid South Home Buyers is expanding into a new market … and they're here to share what they've learned in Memphis … and their predictions for future opportunities. 
Creating turnkey investments
Terry is Memphis born and Memphis raised. He started buying and flipping properties … and ended up forming a property management business. 
Now, his team at Mid South Home Buyers purchases homes, renovates them, leases them to residents, and sells them to investors. 
Terry and his team have some creative approaches to the process. 
Homes are outfitted with the same fixtures … saving time and purchasing power. 
And they now purchase materials directly from suppliers … basically building their own personal hardware store … opening budgets to more rehab for each property. 
Essentially, they're creating turnkey investments. They find the property, figure out what needs to be done, do it, and find a tenant. 
Not to mention that they manage about 2,700 houses in Memphis, too!
It's all about becoming more efficient … and efficiency leads to cash-flow. 
The biggest … and really only … complaint we hear from investors is that Terry and his team only operate in Memphis … but now they're delving into another market. 
They're moving to … Little Rock!
Making the move to Little Rock
We've had our eyes on Little Rock for a while now. It's definitely a market on the move. 
Little Rock is about two hours away from Memphis … and it's a greater population that covers a greater area. 
The Little Rock properties will look just like those in Memphis … the same renovation materials, same fantastic price-to-rent ratios, and the same long warranties and occupancy guarantees. 
"We're going to be doing the same top of the line rehab with slightly under market rents to give us the best occupancy rate. Right now in Memphis, we're at 99.4 percent occupancy," Terry says. 
But in any venture … it's important to expand to meet investor demand without compromising quality. 
"It took us several years to make the jump to Little Rock, because we wanted to make sure that our systems and foundations were built correctly," Terry says. 
If the rehab is high quality … then the resident is happy. When the property doesn't break down for the owner … then the owner's happy … and they buy more properties!
Since Little Rock is so close to Memphis … Mid South Home Buyers can keep central command in the same location.
Arkansas has excellent tenant-landlord law and tons of houses in the "goldilocks construction style" … not too big, not too small. 
"We've got a lot of beautiful brick houses between 1,000 and 1,500 square feet, three bedroom, two bath, ranch-style homes built on a slab. It's a good, low-maintenance construction style," Liz says. 
And the really great thing? All of these Little Rock properties will be offered straight down the waitlist … music to investors' ears!
Advantages of a turnkey operation
There are several advantages to considering a turnkey operation … one where everything is done for you. 
First, you have a quality renovation every time. 
When you work with a company like Mid South, which holds every renovation to an identical standard, you know what you're getting. 
Mid South homes have a brand new 30-year roof, new water heater, new furnace, new air condenser, and everything from door knob handles to ceiling fans with bumper to bumper one-year warranties. 
Second, it's easier to keep accountability in one place. 
Since Mid South is there from start to finish, they can offer you a lifetime occupancy guarantee … if your property is vacant for more than 90 days, they start paying you rent on day 91. 
"And we're proud to say we've never spent a penny on that. because our properties don't stay vacant that long," Liz says. 
Third, you can see what you're getting … in every phase of the process … before you invest. 
When Mid South clients take advantage of viewing the inventory in person before buying … it pushes their confidence through the roof. 
"I give potential investors a tour of our offices and show them houses in four stages of renovation, so they walk away with a great understanding of our business model," Liz says. 
And, they get a taste of some world class barbecue … it is Memphis after all. 
Whether it's your first investment or your 400th … turnkey rentals could be the positive cash-flow solution you're looking for. 
Listen in to the full episode to learn more!
---
More From The Real Estate Guys™…
The Real Estate Guys™ radio show and podcast provides real estate investing news, education, training, and resources to help real estate investors succeed.
---
Love the show?  Tell the world!  When you promote the show, you help us attract more great guests for 

your

 listening pleasure!
Recent reports from the U.S. Census Bureau declared that the U.S. middle class is getting squeezed.  Shocker.  Thank you, Captain Obvious. We were hoping the disappearing middle referred to our beer bellies, but no such luck. 😉
Of course, our good friend Robert Kiyosaki has been saying for years that the rich will get richer, the poor will get poorer and the middle class will get squeezed.  So if you've been paying attention, the report from the Census Bureau isn't a surprise.
The big question is:  what are you going to do about it?
If you're in the middle class and you're feeling the squeeze, it may be time to make the leap from employee to entrepreneur.  Yes, it's hard work.  But so is being poor.  If you're reading a blog like this, you're probably already committed to being successful, so we won't waste time preaching to the choir.
So let's talk about what a disappearing U.S. middle class means to you as a real estate investor.
In the Clues in the News segments of our Mentoring Club meetings, one of the things we watch for is what "the big dogs" are doing when faced with market shifts. And it isn't just real estate investors we watch.  It can be fund managers or corporations.  We can learn from anyone who's watching the economy and managing cash, cash flow, debt and equity.
We saw an article in the Wall Street Journal, As Middle Class Shrinks, P&G Marketing Aims High and Low, that talked about how big corporations are shifting to an "hourglass" marketing strategy.  (When it comes to hourglasses and figures, we understand getting excited…but marketing?  We must be getting old.)
You can read the article yourself, but the point here is that big corporations are making major adjustments to their businesses to adapt to a disappearing U.S. middle class.  Similarly, is there anything a real estate investor should be doing to adjust to the new American reality?
Here are some things to consider:
People will move to where there are jobs.  Duh.  The million dollar question is where in America are their jobs?  If you've been watching the Presidential debates, you've been hearing about all the jobs in Texas.  Dumb luck or great leadership, it's no surprise that more people and businesses are moving to Texas than moving out.
People and businesses will move to where it's cheaper.  State income taxes take a big bite out of most budgets, so look for good investment areas in a no tax (there's only seven) or low tax state.  Two of our favorites right now are Tennessee and Texas.  Businesses also look for low cost land, a big labor pool (population), and nearby educational institutions.
People will move down before they move away.  They have families and friends and don't want to leave them.  As the affluent fall down the food chain,  prices will likely soften in the affluent areas, while demand will increase for lower priced properties near those affluent areas.  Watch what's happening in whatever markets you're investing in.  Talk to property managers, real estate agents, local resident (it's amazing what you can learn in a coffee shop!) and the Chamber of Commerce.  Which sub-markets are people and businesses moving away from and to?  As in all investing, the trend is your friend.
Pick markets carefully with "geographically linked" economies.  That is, industries that must be located in the region and can't be easily moved, if at all.  It's also important that those industries be permanent (you don't want to buy all the houses next to video cassette manufacturing plant).
Two great examples of permanent and geographically linked industries are commodities (like oil, gas, lumber, etc.) and distribution.  It might be easy to move a widget manufacturing plant to China or Mexico, but you can't move mining or farming offshore.  Those jobs have to stay in the area – and those commodities are always in demand.
Similarly, moving boxes from point A to point B is a logistical operation.  Even if the U.S. is poor, there will still be 300+ million people who need food, clothes, household products, etc.  All that stuff might be made in China or Mexico, but it's moving through the U.S., so those distribution jobs are linked to the real estate.  And it's not just location, but huge and expensive infrastructure like airports, roads and railways.  Two cities that come to mind are Dallas and Memphis.
Now if the U.S. shakes off the doldrums and comes roaring back to economic life, any market that's sound in a tough economy will only be more sound in a great economy.  Either way, you win. 🙂