Late filers in the U.S. just got finished assessing last year's tax damages.  For some, it was a pre-Halloween shocker.
Fortunately, there's still some time left in the current year to make some smart moves and take advantage of some of the most generous tax breaks available to investors …
First, consider setting up a Qualified Retirement Plan.  Even if you don't fund it until next year, you'll need it in place by end of year or you lose the option.
Be aware that not all retirement plans are created equal.  In fact, there's one specific plan that can 10x your tax savings! 
Of course, there's a lot to consider when deciding how a QRP makes sense for you. 
That's why we asked tax strategist CPA Tom Wheelwright and QRP expert Damion Lupo to get on a video conference with us to talk through the pros and cons. 
One thing we'll talk about FOR SURE … is how to avoid the most dangerous and expensive mistake many real estate investors make with their retirement accounts. 
That ALONE makes it worth the time.  Plus, it's free. It's informative. And nothing's for sale.  
So click here now to register for The Tax Truth About Real Estate Investing with Retirement Accounts featuring Tom Wheelwright and Damion Lupo. 
But wait, there's more!  And that's not hype …
Another great opportunity for a HUGE current-year tax break comes from investing in oil and gas.
We know.  Energy isn't REALLY real estate … but it comes out of the ground, provides BIG tax breaks and passive income.  So it has a lot to offer real estate investors. 
Robert Kiyosaki first exposed us to the idea of using oil and gas for tax breaks.   
Since then, we've invited long-time oilman Bob Burr to join us aboard the Investor Summit at Sea™ to teach us about oil and gas investing. 
Bob's always a BIG hit.  We learn a lot. And we're happy to say, Bob will be back for our next Summit.
But you don't need to wait to have Bob explain oil investing.  You can click here now to listen to our recent interview with Bob Burr. 
Of course, today's topic is taxes … and while most real estate investors understand depreciation when it comes to buildings, most don't understand it when it comes to energy.
So we asked Bob and his team put together a short video to help you understand the terrific tax benefits of energy sector investing.  Click here now to request free access.
Last but not least on our list of year-end tax saving opportunities is … buy an investment property!
After all, investment real estate offers some of the best tax breaks available. 
As CPA Tom Wheelwright explains in this fantastic Investor Summit at Sea™ presentation … the current tax law's bonus depreciation provides HUGE tax benefits. 
Of course, you should never let the tax-tail wag the investment-dog.  Do your homework and be sure to pick a strong market and a great team.  
But accelerated depreciation schedules can make even a late addition to your property portfolio a big-time contributor to your tax-saving strategy.
So there you go … some great ideas about how YOU might save BIG on your 2019 tax bill.  Sure, it takes some effort, but the return on time could be HUGE!
Keep in mind … we're The Real Estate Guys™ and NOT the Tax Guys.  So be sure to work with your own qualified tax advisor to figure out what makes sense for you.
And if you need help finding a brilliant CPA who's well-versed in how to get maximum tax benefits out of your investments click here to connect with Tom Wheelwright. 
Happy Tax Planning! 
Most people think of tax season as January 1 to April 15.
After all, that's when most people close the books on the previous year, issue and collect tax documents, prep returns, and settle up with the taxing authorities.
But for a host of real estate investors and entrepreneurs, the REAL tax season is right NOW.
It's a HUGE opportunity to dramatically improve your bottom line. And it just got BETTER …
States Fail to Overturn SALT Deduction Caps in Court
Forbes, 10/1/2019
Yes, that's a wonky headline that may not convey intelligible information … much less exciting opportunity for the casual reader.
But before you wander away bored, invest a few minutes to dig a little deeper …
For those unfamiliar, the recent Trump tax overhaul put a cap on the amount of State And Local Taxes (hence, the acronym SALT) that a taxpayer could deduct from their federal income tax bill.
There's some political disagreement about whether this is good or bad, or what the motivations might be … but the bottom line is it's the current law, and for now the courts are upholding it.
So what does it mean?
In short, high-income earners in high-tax states are now bearing the full weight of their tax bills at the federal, state, and local level.
High-income earners in high-tax states are paying MORE taxes.
As you might imagine, they're not happy about it. So while a few states banded together to fight the law in court, Main Street folks are fighting with their feet …
Americans abandoning New York, New Jersey, other high-tax states
Fox Business News, 4/25/19
But according to our friendly neighborhood tax strategist Tom Wheelwright CPA… this is largely unnecessary.
After all, your state tax liability is primarily derived from your federal taxable income anyway.
So the secret to reducing your federal tax is less about deducting state tax than it is about reducing or eliminating your federal tax liability altogether … by carefully following the instructions provided in the tax law.
And just in case you think that's unpatriotic and you'll starve your deserving federal government from much needed revenue, consider this amazing admission …
"The necessity … to tax … to maintain … solvency is true for state and local governments, but not true for national government.
Two changes … have substantially altered the position of the national state with respect to financing its current requirements.
The first … is … the … central banks. The second is the elimination … of the convertibility of the currency into gold."
This remarkably candid admission is a quote excerpted from an article titled, Taxes for Revenue Are Obsolete, which contains the transcript of a speech made by then-Chairman of the New York Federal Reserve, Beardsley Ruml.
But if taxes aren't needed for revenue because the Fed can print as much money it wants … what ARE taxes for?
Chairman Ruml says …
"Federal taxes can be made to serve … these purposes ….
… to express public policy in the distribution of wealth and income …
… to express public policy in subsidizing or penalizing various industries and economic groups …"
So when Tom Wheelwright says the purpose of the tax code is to coerce you into doing what the government wants you to do, he's not just making it up.
The good news is the government wants you to be an entrepreneur and investor.
They want you to start businesses and make investments in real estate and energy.
When you do, they reward you with huge tax breaks.
So much so, that when you do it right, you can eliminate virtually all your federal (and therefore state) income taxes.
And THIS is the time of year alert investors are making smart moves to capture those tax benefits before the end of the year.
Of course, as a savvy real estate investor you probably already know all about the tax benefits of real estate.
You might even be aware of how to use energy investments or a solo 401(k) to create big write-offs fast.
But MANY high-income earners don't.
This creates a BIG opportunity for syndicators to put together tax advantaged deals to help high-taxed earners reduce their tax bills.
And if you happen to be one of those highly taxed high-income earners, before you back up the moving van, take a closer look at the tax law …
… not as an obstacle, but as a road map to reorganize your affairs to reduce or eliminate your taxes.
When you do, you'll realize owning a business and investing in real estate are two of the smartest moves you can make.
Until next time … good investing!
More From The Real Estate Guys™…
The Real Estate Guys™ radio show and podcast provides real estate investing news, education, training, and resources to help real estate investors succeed.
---
Love the show?  Tell the world!  When you promote the show, you help us attract more great guests for 

your

 listening pleasure!
As the United States celebrates its independence this week, it's a good time to consider something of utmost importance to real estate investors …
Property rights.
After all, if you can't safely, securely own private property … then there's no hope of accumulating wealth and personal prosperity.
Private property ownership is the foundation of personal wealth.
Of course, most Americans today assume the right to own private property is the natural order of things … like the sun coming up every day. It's always been there and always will be.
But a quick trip back through history shows that until the United States shocked the world with the radical notion of sovereign individuals …
… most people lived in societies where only royalty and elite owned and controlled property.
In fact, many of the terms we use every day are derived from this very system of elitism.
Contrary to common belief, the "real" in "real estate" doesn't mean real or tangible … it means royal … as in king.
So "real estate" really means "the king's property".
The king's subjects (the common folks) didn't own any property … they only worked the king's property in exchange for keeping 75% of the literal fruits of their labor.
Of course, by contrast to modern society's tax rates, you could make the argument that keeping 75% is pretty good! But that's a discussion and debate for another day.
Another common term, which is somewhat self-explanatory, is "landlord".
Because even though the land was owned by the king, he needed loyal insiders to help him manage it all … keeping the workers (serfs) productive and paying their taxes.
The "lords" of the land were effectively agents of the king, conveniently positioned in the flow of revenue from the produce of the land to the coffers of the king.
Ironically, even though today there's technically no "king", and individuals can "own" private property, the system is still essentially the same.
Working class folks go to work and then pay about 25% of their paycheck to the landlord.
So if you're not King Uncle Sam and collecting a slice of the workers' pay through direct taxation (which was originally unconstitutional) …
… the next best thing is to own rental real estate … where as both a property owner and landlord, you collect a piece of the worker's productivity too.
And as Tom Wheelwright so accurately explains, the tax code is a big part of what aligns the individual property owner with Uncle Sam.
The "king" shares a slice of his tax revenue with the landlord in the form of tax deductions … which incentivizes you to provide housing to the working class folks.
The BIG difference between the old feudal system with its kings, lords, and peasants … and the American experiment where individuals are sovereign … is in the old system, there was no path for a peasant to become a lord.
But the American Dream is where the common people, through their own initiative and efforts, have the right and opportunity to go from rags to riches without regard to birthright.
It may not be a perfectly level playing field, but it's a heck of a lot better than what most people throughout history have had access to.
This revolutionary concept has unleashed more innovation and productivity than any other economic system in history … and people worldwide are largely all better off because of it.
So while the United States is far from perfect … and today's adaptation of the American system has probably deviated quite a bit from what the founders originally envisioned …
… the American Dream still has people worldwide striving to get into the United States to get in on the action.
And every time YOU exercise your unalienable right to own private property and create prosperity for yourself and your family, while providing housing for working class people who aren't ready to be "lords" yet …
… you celebrate and reinforce the system that makes your prosperity and theirs possible.
Sure, we may disagree about a lot of the strategies and tactics for keeping opportunity open for all, but if you're truly interested in individual prosperity …
… celebrating, exercising, and protecting private property rights should be something we can all agree on.
Until next time … good investing!
More From The Real Estate Guys™…
The Real Estate Guys™ radio show and podcast provides real estate investing news, education, training, and resources to help real estate investors succeed.
---
Love the show?  Tell the world!  When you promote the show, you help us attract more great guests for 

your

 listening pleasure!
The beginning of the year is the perfect moment to think about your tax strategy.
It's the time to take all of the lessons you learned last year and put them to work for you.
We're not tax experts … but we know someone who is. CPA Tom Wheelwright brings his knowledge and enthusiasm to our tax discussion.
Don't be scared of your taxes. Use them to save you a TON of cash.
A disclaimer: on this show, we do not offer tax or legal advice. See your personal tax pro for that. We do, however, offer plenty of ideas and information, which you can ponder as you please!
In this episode of The Real Estate Guys™ show you'll hear from:
Your tax-free host, 

Robert Helms

His taxing co-host, 

Russell Gray

CPA

Tom Wheelwright
---
Listen
---
Subscribe
Broadcasting since 1997 with over 300 episodes on iTunes!
---
Review
When you give us a positive review on iTunes you help us continue to bring you high caliber guests and attract new listeners. It's easy and takes just a minute! (Don't know how? Follow these instructions).
Thanks!
---
Time to talk taxes
The beginning of a new year is a great time to think about your real estate strategy … but there's something else to keep in mind. Taxes!
Most people don't proactively think about managing their taxes. Throughout the year they live their lives, throw their receipts in a box, and eventually give that box to their tax preparer.
But there are things you can do and SHOULD do on your tax form that will make a big difference for your finances going forward.
It starts with figuring out what happened to you tax-wise last year and using those lessons learned to change behavior this year.
If you can change your tax mentality early in the year, you can maximize your financial behavior to get the most out of your taxes all year long.
Cracking the tax code
If you want great answers, you've got to ask great questions.
It's only been a year since the implementation of the new tax code … so we have plenty of questions!
We've brought in an expert to help us figure everything out. CPA Tom Wheelwright LOVES taxes … seriously. He really does.
Most people can't believe how excited Tom is about tax law. But once they have spent time with him and read his book, Tax Free Wealth, they're thrilled with the amount of money they have saved.
The first thing Tom will tell you is that taxes aren't something to be scared of. Taxes are a way to save you money!
Our friend Robert Kiyasoki says that if you look at the nation's tax code, you can tell exactly what they want tax payers to do.
The good news is that real estate is one of the world's favorite assets. No matter where you are located, there is a very good chance your government has set apart incentives for you as a real estate investor.
Your job is to figure out what those incentives are … and use them to your advantage.
Luckily for us, Tom is here to help get you started.
Last year is not over
Tom says the first thing you need realize is that last year isn't over. Until you file your tax return, there are still many benefits you can take advantage of.
As you sit with your tax advisor to do your taxes for 2018, there are things you can do under the new tax law that could be the difference between a tax bill and a tax refund.
The big one is bonus depreciation. For the first time ever, investing in real estate can potentially give you a bigger write-off than investing in oil and gas.
We've never had bonus depreciation on used property before, and it has never really applied to real estate in general.
The key is cost segregation … the idea that you can treat different components of your property differently from a tax perspective.
When you buy a piece of property, you buy the land, the building, the landscaping, the parking structure, the outdoor lighting, the fencing … and all of those things are treated differently for tax purposes.
Even inside the building, you are buying everything from cabinetry to ceiling fans.  
To cost segregate for bonus depreciation, your CPA and an engineer work together to break down all the components of your purchase.
You'll find that between 20-30 percent of the cost of the property is eligible for bonus depreciation.
If you bought a property in 2018 and haven't done a cost segregation … it's not too late!
Tom recommends extending your tax filing deadline so you have until the fall to complete a thorough cost segregation. There is a cost involved … but the potential savings are enormous.
The good news doesn't stop there.
Even though bonus depreciation only applies to property purchased in 2018, you can catch up on depreciation you should have taken on properties purchased several years ago.
You MUST do the cost segregation BEFORE you file your tax return … but you can take all of that missed depreciation on your 2018 taxes.
Plan for your 2019 taxes … now
It's never too early to start planning for next year's taxes. Every day you have an opportunity to raise or lower your tax rate.
As you sit with your tax advisor, talk about your plans for the year. Project what your taxes will look like in 2019 NOW … so you have the majority of the year to work toward smart tax benefits.
The de minimus rule for purchases is the perfect example.
This rule says that any line item you buy under $2,500 can be deducted. Think about what that means for real estate investors.
Anytime you buy water heaters for apartment units or window coverings or even carpet … all of these things are frequently under the deduction limit.
If you plan to take advantage of this benefit at the BEGINNING of 2019, you can track these purchases … and save the receipts … throughout the year, so you have everything you need when it's time to file.
Your tax preparer is key to your success
If you're going to be in the real estate business, it is best to find an accountant that truly understands real estate.
Tom is the first to say that even though he has always been a real estate tax professional … he understands his work so much better as an investor himself.
A tax advisor that can combine real estate book learning AND street learning will lead you to tax nirvana.
Your tax advisor has the biggest impact on your bottom line over anyone besides your spouse and your business partner.
If you follow the tax law, you will always make more money.
So, how do you find a great tax professional?
Find a tax advisor who works WITH the tax law, not against it.
Tom says to look for someone who knows tax law so well that they are never going to be concerned about an IRS audit. At the end of the day, it's all a matter of understanding.
Taxes are not the enemy. Taxes can save you a ton of money.
---
More From The Real Estate Guys™…
The Real Estate Guys™ radio show and podcast provides real estate investing news, education, training, and resources to help real estate investors succeed.
---
Love the show?  Tell the world!  When you promote the show, you help us attract more great guests for 

your

 listening pleasure!
As we're winding down 2018, it's time to rub our crystal balls and peer into the new year … and we see …. 
Taxes.
For most high-earners, taxes are their biggest expense.  And almost everyone who has to pay taxes would prefer not to … or at least pay less.
So while there are MANY trends and developments real estate investors should pay attention to in the new year …
… the biggest story may well end up being how market participants respond to their growing understanding of the revised tax code.
Thanks to tax strategy advocates like Tom Wheelwright, many people ALREADY investing in real estate are cashing in on the amazing tax benefits the new law gives to real estate investors.
But as investors of all stripes close the books on 2018 and start looking for tax breaks in the new year, we're guessing many will discover real estate for the very first time.
Meanwhile, it's quite possible stock investors will trade in their "buy the dip" strategy for "drop the falling knife" … and look for other, less volatile places to invest the proceeds.
While YOU may not be interested in the stock market, its recent tribulations are noteworthy because it may portend a shift of capital from Wall Street stocks to Main Street real estate.
And if you're a syndicator talking with prospective investors, you should really have more than just a cursory understanding of what puts downward pressure on stocks.
After all, some of the jittery money still stuck in stocks just might be inclined to move your way … if you're able to explain the case for real estate.
Besides tariffs and rising interest rates, there are two factors putting pressure on stocks but aren't discussed much on mainstream financial news.
First, as interest rates rise, it's less profitable for corporations to borrow heavily to buy back their own stocks.
Besides, many have already gorged themselves on cheap money while taking corporate debt to record levels.  This alone is causing some concern.
And if rates resume their climb, debt service will begin to take a toll on corporate earnings as interest expenses rise. 
There's a second factor sucking the wind out of the corporate buyback sail …
The big tax break offered to corporations enticing them to bring their offshore money back to America has already worked most of its magic.
And a lot of the money ended up in stock buybacks.
But with the dual air pumps of cheap debt and repatriated offshore funds both losing pressure, stock buybacks are slowing … letting air out of the stock bubble.
Remember, asset values (prices) are largely based on "air pressure".  There always needs to be more money coming in to keep prices elevated.
On the other hand, income producing assets … like rental properties … derive their value from income.  And because those incomes are relatively steady, so are the prices.
That's why jilted stock investors often migrate into real estate. 
Sure, they like flirting with the hot stocks when the punch bowl is full.  But when the bowl runs dry, many investors choose to go home to old faithful … real estate. 
And when you add in the new tax breaks, old faithful got a face lift … and is even MORE attractive.
But it gets better …
The world is really starting to buzz about Opportunity Zones. 
O-zones promise huge tax breaks … and much of it is likely to provide long-term benefit to real estate in those designated areas.
Of course, like anything new, it takes time for folks to figure it out, to get in position, and make their moves.
That's the advantage of being small.  You can study fast and out-hustle the big money to get into position. 
Then when big money finally shows up, you get to ride a wave.
So when we look at the upcoming year, we think the impact of the tax laws will continue to magnify a movement of money into real estate.
And even if the overall economy slows, it's our guess real estate will continue to attract its unfair share of investor interest.
Now we're starting to understand why Tom Wheelwright and Robert Kiyosaki get so excited about taxes, real estate, and infinite returns.
Until next time … good investing!
More From The Real Estate Guys™…
The Real Estate Guys™ radio show and podcast provides real estate investing news, education, training, and resources to help real estate investors succeed.
---
Love the show?  Tell the world!  When you promote the show, you help us attract more great guests for 

your

 listening pleasure!

The economy may be strong …
but what about the financial system supporting it?
Discover the opportunities hidden inside a FRAGILE financial system … and how to HEDGE against inflation, deflation, and even stagflation.
Featuring voice largely shunned by mainstream media, the Future of Money and Wealth reveals …
The REAL trade war no one's talking about … and how Russia and China are making major moves to take down a major U.S. stronghold …
Which assets are in bubbles now … and specific strategies to fortify your balance sheet … before it's too late …
The shocking truth about oil … it's direct impact on YOUR wealth … and how to profit from what's about to happen …
Who the new tax law REALLY helps … and how YOU can use it to grow more wealth faster (it's NOT an IRA) …
PLUS … candid conversations about crypto-currencies … wealth privacy strategies … contingency planning … and MUCH MORE!
Just ONE good idea can make or save you a FORTUNE …
Future of Money and Wealth brings you a HUGE collection of experts, thought-leaders, and real-world investors … who ALL volunteered their time to share their best ideas, warnings, and strategies with over 400 people in the live audience …
---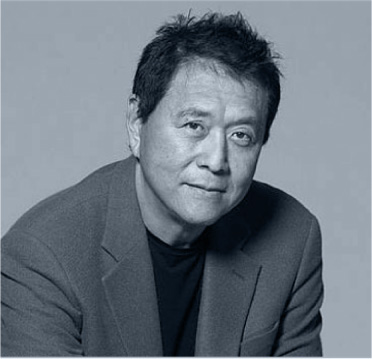 Robert Kiyosaki
Famous for being the greatest-selling personal finance author in history (Rich Dad Poor Dad series), Robert is a mega-millionaire investor in real estate, precious metals, and oil. He's also an avid student of money, economics, investing, and the financial system. He was one of the few pundits publicly warning the world about the 2008 financial crisis.
---
Doug Duncan
Doug is SVP and chief economist for Fannie Mae, which is perhaps the most dominant force in U.S. residential lending.
Doug is responsible for strategic research, including how Fannie Mae's activities affect housing. He's been named one of Bloomberg / Business Week's 50 Most Powerful People in Real Estate.
---
Peter Schiff
Peter's also a multi-millionaire investor, money manager, and outspoken financial pundit.
A best-selling author in his own right (Crash Proof 2.0 and The Real Crash), like Robert Kiyosaki, Peter was on record vociferously alerting people in 2006 about the impending financial crisis.
---
Chris Martenson
An economic researcher and futurist, Chris is an expert in the relationship between energy, the environment, and economics. Rising to prominence with his groundbreaking video series, The Crash Course, Chris is a best-selling author (Prosper!) and hosts a popular podcast featuring interviews with a variety of thought leaders and experts.
---
Simon Black
A former Army intelligence officer turned international entrepreneur and investor, Simon's a worldwide traveler, an avid student of political and financial history, and has developed an eclectic portfolio of investments and business ventures all over the globe.
Simon's diverse experience and global perspectives make his presentations both practical and enlightening.
---
Tom Wheelwright
Tom's a high energy tax and wealth strategist, a best-selling author, an entrepreneur … and is Robert Kiyosaki's personal CPA.
Tom's extremely well-versed in the new U.S. tax law and shares how investors can use it to build substantial wealth and permanently reduce taxes.
---
Kim Kiyosaki
Kim is a high-powered real estate investor, entrepreneur, and best-selling author of Rich Woman. She's co-founder of the Rich Dad company and a popular speaker on the topics of investing,

entrepreneurship, and empowering women.
Kim co-hosts the Rich Dad radio show, and is an avid student of investing, economics, and personal development.
---
G. Edward Griffin
Ed is a renowned investigative journalist and best known for his epic and controversial book, The Creature from Jekyll Island – A Second Look at the Federal Reserve.
Ed has a deep and historical understanding of money, currency,

central banking … and a knack

for explaining all of it in an easy to understand way.
---
Brien Lundin
For nearly four decades, Brien's been an active student, investor, commentator, and newsletter publisher in the precious metals industry.
As producer of the longest running investing conference in the world, Brien's one of the most informed, connected, and intelligent experts on money, precious metals, mining, investing, and economics.
---
Future of Money and Wealth is brought to you by The Real Estate Guys™ Radio Show
Broadcasting on conventional radio since 1997, The Real Estate Guys™ radio show is an investment talk program focusing on real estate as the core of a real asset portfolio.
After being among the many real estate investors caught completely unaware and unprepared for what happened in 2008 …
… hosts Robert Helms and Russell Gray are on a mission to bring the brightest and best real asset investing experts together to share insights, ideas, and strategies for building and preserving real, sustainable wealth.
The Real Estate Guys™ co-host Russell Gray explains why …

What YOU DON'T KNOW you don't know can COST YOU BIG …
Sound dramatic? Maybe. But consider this …
Wealth Wiped Out Without Warning
In 1929, 1987, 2000 and 2008 … millions of people were financially DEVASTATED by market disruptions they didn't even see coming.
Meanwhile, in those very same markets … informed and prepared investors not only survived … they THRIVED.
What's the difference?
Be Careful Who You Listen To
Successful investors didn't buy the hype from Wall Street, financial media, and politicians who downplay dangers … just so they can earn fees, placate advertisers, and win votes.
Remember this classic assurance?

"Importantly, we see no serious broader spillover to banks or thrift institutions from the problems in the subprime market."
Federal Reserve Chairman Ben Bernanke on May 17, 2007



Oops. Of course, just a year later the financial system melted down … triggering the GREATEST FINANCIAL CRISIS since the Depression.
But successful investors back then understood history. They looked at the financial system underneath the "strong" economy … and saw reasons to be alarmed.
They paid attention to the people and signs others were ignoring …
… so they could be proactive to get in position to prosper while there's still time.
TODAY, there are record levels of consumer, corporate, and government debt …
… and rising interest rates are already triggering loan defaults … to levels not seen since the 2008 crisis.
Stocks indexes are setting bubble highs … and market volatility suggests traders are ready to run for the exits … crashing prices … at the first sign of recession.
And that's just some of the more obvious challenges facing Main Street investors.
But there's GOOD news …
Many successful investors prospered through past market disruptions and YOU can too.
By finding new ideas, strategies, and the right experts you're better able to see what's coming sooner …
… so you can be proactive preparing YOUR business and portfolio to both survive and THRIVE through the next crisis.
Future of Money and Wealth brings YOU important insights from many top experts … so YOU can be more aware and prepared.
Eavesdrop on the Experts …
Imagine being a fly on the wall while some of the biggest brains in economics and investing share expert insights and discuss the most pressing issues facing investors today ..
You don't have to imagine … because the Future of Money and Wealth is all on videotape and ready for YOU to watch from the comfort of your own home or office!
Just ONE good idea can make or save you a FORTUNE …
Explore the future of money and wealth with people well-qualified to have an opinion …
Speakers include Rich Dad Poor Dad author Robert Kiyosaki and outspoken financial pundit and money manager Peter Schiff.
Both men are famous for LOUDLY warning the 2008 crash was coming … in spite of being mocked by mainstream financial media.
Back then the economy was STRONG … but the financial system was FRAGILE. And while many "experts" couldn't see it … Kiyosaki and Schiff did.
And while Federal Reserve chair Ben Bernanke was DEAD WRONG … Robert Kiyosaki and Peter Schiff were RIGHT.
Today Robert Kiyosaki and Peter Schiff are concerned again. And this time they're not alone.
Fannie Mae (yes, THAT Fannie Mae … the one making most of the mortgages in the U.S.) chief economist Doug Duncan points out that most of his predictions from last year turned out to be eerily accurate …
… and then reveals when he thinks the NEXT recession will strike (it's not that far away)
And that's just one of TWENTY powerful expert presentations and panels recorded at the Future of Money and Wealth conference.
Other important topics include …
Where real estate is likely headed … and which niches are best positioned for profit
Why oil and gas are likely headed higher … and the important impact on the economy and opportunity for investors
The fascinating rise of block-chain technology … and how crypto-currencies are changing the future of money and wealth
… PLUS a shocking revelation about the RAGING currency war between the U.S. and the tag team of Russia and China.
Far Away But TOO Close to Home …
You'll discover there's a WHOLE LOT MORE to the sparring between Uncle Sam and Russia and China than the mainstream media lets on.
And while it may seem like it's far away from YOUR income and investments … it's NOT.
If you earn, save, or measure your wealth in dollars …
… you REALLY need to understand the Future of Money and Wealth.
Nearly 400 people in the live audience at the Future of Money and Wealth conference were blown away. They called it "life-changing", "eye-opening", and "invaluable".
But don't take our word for it … watch for yourself …
Here's the GREAT NEWS …
We videotaped the ENTIRE event … all TWENTY presentations and panels …
… nearly fourteen compelling hours of essential education …
… and we've organized them all into one powerful online video series.
Now YOU can hear directly about the Future of Money and Wealth from Robert Kiyosaki, Peter Schiff, Doug Duncan, Chris Martenson, Tom Wheelwright, Brien Lundin, Simon Black, G. Edward Griffin … and MANY other top experts.
You may not know who all these people are right now … but you'll be REALLY glad to hear from them.
Their wisdom is impacting the lives of many millions of people all around the world … and it can help you too.
Real World Investors React …
It's one thing to hear and understand what's happening in geo-politics and macro-economics. It's another to decide what to DO about it at the micro-level.
So we included lots of practical insights from a great collection of niche experts, including …
---
Adam Taggart
Adam started his career as investment banker and saw first hand how broken Wall Street is. Later, he helped a company go from start up to acquisition in Silicon Valley. Today, Adam and his partner Chris Martenson develop and share ideas to help people prosper even when the world is full of uncertainty.
---
Kathy Fettke
Kathy's a highly successful real estate investor, syndicator, and investment club leader.
She's also a frequently featured expert real estate pundit in media and at conferences.
---
Gene Guarino
Gene's a recognized leader in the residential assisted living facilities investing space. He's a trained, but not practicing Certified Financial Planner. Gene saw opportunity in solving one of the major problems facing an aging demographic … and grabbed it.
---
Beth Clifford
Armed with a formal education in classical economics and graduating with honors, Beth cut her business teeth on the streets of Wall Street.
Today she's CEO of a groundbreaking offshore real estate development and construction company.
---
Brad Sumrok
Brad freed himself from the corporate grind in less than 5 years by investing in apartment buildings.
The 2008 financial crisis crushed many homeowners … and made many apartment investors multi-millionaires. Brad not only built a portfolio that survived the crash … he thrived through it.
---

David Sewell
David is a Canadian-born international agricultural investor and entrepreneur operating in Latin America.
With an MBA in Corporate Finance and an extensive background in real estate, securities, syndication, and international business … there's not much David hasn't seen.
---
Damion Lupo
Damion is a modern-day financial renaissance man with expertise in real estate investing, precious metals, and crypto-currencies. He specializes in strategies using alternative assets and sheltering wealth from predators and taxes through qualified retirement plans.
---
Patrick Donohoe
Patrick is a financial strategist and an expert in the unique use of life insurance contracts for enhanced cash management and private banking.
He has a degree in economics, hosts his own financial podcast, and is an avid student of economics, investing, and financial history.
---
Dana Samuelson
Dana has been in the precious metals business for decades.
He owns and operates a long-established precious metals and numismatic coin dealership, and is past-President of the Professional Numismatic Guild.
---
It's said to truly understand a subject, you need to study it from multiple perspectives.
Wealth that took a lifetime to accumulate can be lost or severely diminished in a financial crisis.
To survive and thrive when a financial system collapses or resets takes understanding, awareness and preparation. Future of Money and Wealth is an affordable, fun, and easy way to get started!
A tremendous value …



This program cost MANY thousands of dollars to produce. With travel, hotel and registration … every person at the taping paid thousands.
And the information in this video series is EASILY worth thousands of dollars … because just ONE great idea can make or save you a FORTUNE.
So we could charge a LOT more for this program … and it would be totally worth it.
And of course, we need to charge SOMETHING to cover costs … AND more importantly, so you have enough skin in the game that you'll actually watch it all.
But as you'll see … it's important to get this vital information out to as many people as possible. So we're making it a no-brainer …
Get ALL 20 videos … 14 hours of compelling content …

for only $497

(regularly $1997)
PLUS a SPECIAL BONUS when you act today … the Strategic Real Asset Investing webinar.

HUGE value … great price … powerful, life-changing information. But ONLY if you watch it!
Remember … what you don't know that you don't know could cost you a fortune … just ask all the people blind-sided by the last financial crisis.
"An investment in education pays the best dividend."
– Benjamin Franklin
Good advice. No wonder Ben's on the $100 bill.
Now it's decision time …

You've read this far for a reason.
You're concerned about the future … YOUR future … but while it's easy to be interested, it takes an investment of time, money and effort to actually get educated and busy implementing.
But if you think that's a burden …
Consider the price of NOT being informed and prepared …

And even if "this time it's different" (famous last words) …
.. and there's never going to be another financial crisis … sunshine and unicorns for as far as the eye can see …
Which is worse … to be prepared and not have a crisis … or to have a crisis and not be prepared?
Remember, the course you don't watch can't help.
Whatever you have, you've worked hard for.
And remember … the flip side of a crisis is opportunity, so it's not gloomy … there's a lot to look forward to and plan for.
For the informed and prepared … the future is bright. But for those who aren't … not so much.
With the stakes this high, it's time to …



To your prepared and prosperous future,
Robert Helms and Russell Gray
Hosts
The Real Estate Guys™ Radio Show
Producers of Future of Money and Wealth
P.S. Think about how much financial education you got in school. Most people get NONE … and so they're easily herded into a system designed to feed the banks interest, the government taxes, and Wall Street commissions and fees.
Worse, without context … it's nearly impossible to recognize major problems forming … while bankers, politicians, and financial media claim all is well.
Future of Money and Wealth will shock and enlighten you … and help you prepare yourself and your portfolio to PROSPER through what many experts believe is an inevitable economic re-set.
You're a click away from changing your future …
Get ALL 20 videos … 14 hours of compelling content … for

only $497

(regularly $1997)
PLUS a SPECIAL BONUS when you act today … the Strategic Real Asset Investing webinar.
Just ONE good idea can make or save you a FORTUNE …
It's tax time!
For most people, the month before April 15 is the only time they think about taxes. Today, we'll chat with Tom Wheelwright, CPA, about why you should change your mindset.
We'll discuss the implications of the recent tax reform bill and how YOU can plan strategically to bring down your taxes — and increase your wealth.
Taxes are the price you pay for making an income … but that doesn't mean you can't manage your tax liability and get smart about how much you're paying.
In this episode of The Real Estate Guys™ show you'll hear from:
Your tax-talking host, 

Robert Helms

His taxing co-host, 

Russell Gray

Tax advisor for real estate investors

Tom Wheelwright, CPA
---
Listen
---
Subscribe
Broadcasting since 1997 with over 300 episodes on iTunes!
---
Review
When you give us a positive review on iTunes you help us continue to bring you high caliber guests and attract new listeners. It's easy and takes just a minute! (Don't know how? Follow these instructions).
Thanks!
---
How does the tax reform bill affect you?
Tom Wheelwright is a personal tax advisor for The Real Estate Guys™ and Robert Kiyosaki. His goal is to help real estate investors build wealth … without losing it all to taxes. He even wrote a book on the subject, Tax-Free Wealth.
Tom has read the new tax law not once, but twice! We're comfortable calling him an expert on the subject.
Is the tax law out to get you? Absolutely not.
Tom says the first few pages of the tax law cover ways to raise revenue. The rest is a series of incentives … and that's true in EVERY country.
If you want to know what your government wants you to do, look at the tax law. Take a closer look, and you'll see built-in real estate incentives.
That's because real estate is the preferred investment vehicle for many governments. Why? Because it provides necessary housing.
The tax law gives you a ROAD MAP to reduce your taxes.
So, instead of complaining about how the government is taking all your money and then doing nothing about it, PARTNER with the government. Figure out what incentives are available … then take advantage of them.
What about the 2018 tax reform? Tom says to remember that some parts of the bill are effective retroactively. For example, if you bought a car between October and the end of the year, you may have a big tax break coming.
By using the home office deduction, you can double your car purchase deduction. A big key for April 15, says Tom, is to make sure you take ALL the deductions you're entitled to.
And don't get worried about the impacts of the new tax bill. Tax changes move slowly. Realize that your tax strategy and your investment strategy impact each other … and recruit an accountant to help you fine-tune your plan.
Start thinking about next year's taxes NOW
We asked Tom how to approach next year's taxes in light of this year's reform.
"There are so many big changes," says Tom.
For example, Section 179 now applies to residential real estate. This allows you to deduct equipment … including roofs, HVAC systems, security systems, and more.
So when you're improving your properties, an important factor to take into consideration is the tax impact and potential deductions.
Another huge change is that bonus depreciation now applies to used property. So, you could get a huge deduction in year one.
Another change that affects you is the 20 percent deduction for pass-through businesses. That deduction absolutely applies to real estate investors … if you have a positive net income.
To make sure you're getting maximum benefits, sit down with your tax provider and lay out your plans for the next year. The right tax professional will help you figure where there is the most permanent tax benefit … instead of pushing options that will be lucrative in the long term but counterproductive in the short term.
To do depreciation recapture, Tom says you need to get your tax advisor involved. If you're doing it right, ultimately there should be very little recapture … and thus very little taxable income. To avoid paying taxes on properties, you can do a 1031 tax exchange.
And as every real estate investor knows, borrowing does not create taxable income.
How to choose the right tax advisor
When speaking at conferences, Tom likes to ask whether attendees' accountants have told them NOT to take the home office deduction.
If the answer is yes, that's a sign you're ready for a new accountant. "You don't want an accountant who is afraid of the IRS," says Tom.
HOW you pick a tax advisor depends on WHAT you want one for. If you want someone to record historical information, any accountant will do.
But if you want someone to reduce your taxes going forward, you should look for someone who asks you questions about what is happening now and what will happen in the future.
It's essential that you're paying attention to the future … because your tax picture WILL change. According to Tom, "Most people have really good business strategy, but almost no investment strategy."
A good tax advisor will help you project what will happen 5-10 years down the road. Why? Because you can't change the past … but you can change the future.
The right tax professional will also reach out to you with updates on a regular basis. You shouldn't have to bug him or her to get information.
Outside of your spouse, your tax advisor will have more impact on yourself, your future, and your financial situation than any other person. So build a relationship with an excellent tax professional.
And if your current accountant doesn't sound like the professional we've described above … you may have outgrown them.  
Want to know more about how to choose the right tax professional? In his book, Tax-Free Wealth, Tom describes 10 questions you should ask your accountant … and 10 questions your accountant should ask you! He's making this chapter free to listeners of The Real Estate Guys™ radio show. Listen in to the show to find out how to get your complimentary copy!
More about our favorite wealth strategist
We also asked Tom about his new platform, WealthAbility. The site is a collection of tools and educational resources to help people like YOU earn more … and pay less in taxes.
The platform is paired with a global network of accountants and firms that understand tax-free wealth strategies.
If you want to hear more from Tom, check out WealthAbility or his wealth strategy firm, ProVision™. Also consider coming to our brand-new Future of Money and Wealth conference, where Tom will be a speaker.
Some final words of wisdom
Remember that different investments have different tax ramifications. Gold and silver is very different from real estate. A couple single-family investments will be very different than a dozen multifamily properties.
And residential real estate is a world away from commercial. Whatever investment class you choose, don't forget … there's always a tax advantage.
One thing we know about taxes … "Experts predict tax laws will always change OR stay the same in the future," says Robert. Pretty hard to argue with, right?
People in and outside of the government will always try to manipulate markets to get certain incomes. It's your job to set your prejudices aside and focus on the best outcome.
There will be losses … so make sure you're not the one eating them. And there will be winners … make sure you're one of them!
It all starts by getting connected with the right ideas, the right people, and the right environment. That includes that right tax advisor!
---
More From The Real Estate Guys™…
The Real Estate Guys™ radio show and podcast provides real estate investing news, education, training and resources to help real estate investors succeed.
It's said the only things which are certain are death and taxes.
We think this could be modified to DEBT and taxes….especially when you consider the relationship between the two.  BUT…we'll put our tin-foil hats in our lead cased fire-proof safe and focus on the tax…er, task…at hand.
We were out in the Phoenix area to visit Robert Kiyosaki and decided to pay a quick visit to a nearby friend and tax guru.  We'd heard there was a new regulation all real estate investors need to know about…
Talking taxes in the top of office to Tom's tower…
Your regular host, Robert Helms
His irregular co-host, Russell Gray
CPA, best-selling author and Rich Dad Advisor, Tom Wheelwright
Let's face it…taxes are NOT the most titillating topic.  After all, we'd all much rather focus on MAKING money, than spending dozens of hours and thousands of dollars tallying up how big a slice to send to the tax man.
And of course, just when you think you've got everything dialed, the tax man changes the rules of the game and hopes you're not paying attention.  It's a constant and unproductive game of cat and mouse.
SO…
If you decide to play, you'll need to find a way to keep up on the changes.  And then organize your activities to utilize EVERY deduction you're entitled to.  That's why you want a great tax advisor on your team.
Robert Kiyosaki makes a lot of money.  The guy he depends on to minimize the tax bite is Tom Wheelwright.

Tom's a bit of a nut job.  He actually LIKES taxes.  Weird.  But there's no accounting for taste.
But thankfully, guy's like Tom are out there.  And he pays attention to all the things that affect real estate investors.  So when he called and told us about some new tax regulations, we wanted to learn more.
Of course, we brought along our microphones and captured the conversation…because that's what we do.
Keep the Main Thing the Main Thing
When it comes to taxes, it's so easy to focus our efforts on paying LESS.  Sounds good, right?
Of course, the easiest way to pay less tax is to make less money…so be careful what you wish for.
Tom says your focus should be on MAKING MORE MONEY…and that's also true when selecting an advisor.  That is, your advisors are investments…just like your real estate…and you should select them based on their potential to MAKE you money.
It's a subtle, but important difference.  Otherwise, the temptation is to think of them as an expense…hire the cheapest, and get costly results.
The goal is to INCREASE the amount of money you pay for advisors, taxes, interest and insurance…and have those investments decrease as a percentage of your income.
To Change Your Tax You Must Change Your Facts
This is no different than the person who buys a horrible property in a terrible area and rents to the tenant from hell…then shows up at some poor property manager's doorstep with a problem they need fixed.
In other words, if you want the property's performance to improve, the conditions and circumstances need to change.  A property manager can only do so much with a bad situation.
The same is true for your taxes.
To get a beneficial tax result, you need to create better factual circumstances.  But it's much harder to rewrite history, so it's wise to understand basic taxation principles in ADVANCE, and then conduct your affairs in such a way that you create the most favorable tax result as you go along.
Obviously, this means getting an education and working closely ALONG THE WAY with your tax advisor.
Duh.  But knowing you need to do it and actually doing it are two different things.  So DO IT.
This Promises to Be a Crazy Tax Year
Tom tells us there are a number of items which are making tax filing a little more…taxing…this year.
The biggie is the new repair regulations.  Without getting lost in the weeds, the short version is that the IRS has issued new regulations designed to clarify a specific area of tax law which affects ALL real estate investors and most small business owners.
It has to do with how certain expenses are classified and whether they are treated as capital or ordinary expense.
Yeah, we don't get it either.  That's why you need a guy like Tom.
The point is that if it affects you…and if you own investment real estate, it probably does…then you'll have to file one (or more!) of Form 3115 Change of Accounting Method.  So be sure to ask your tax advisor before you file for 2014.
The Affordable Care Act is making things more complicated for individuals and small businesses this year also.  But that's been all over the news, so you're probably aware of it.  If not, your tax advisor will help you.
A couple of other items Tom says to keep an eye on are President Obama's proposal to charge capital gains tax at death (yes, it's true…death and taxes together again);  and a proposal to change the "carried interest rule", which would effectively cause real estate developers to pay ordinary income tax on certain items which are currently classified as long term capital gains.  Ugh.
So listen in to CPA Tom Wheelwright and find out what's happening and how it affects you!
Listen Now: [sc_embed_player fileurl="http://traffic.libsyn.com/realestateguysradio/New_Tax_Regulations_Every_Real_Estate_Investor_Must_Know.mp3″]
The Real Estate Guys™ radio show and podcast provides real estate investing news, education, training and resources that help real estate investors succeed.
What do the ancient Mayans and today's financial pundits have in common?
They both predict doomsday at the end of 2012.
Perhaps you've heard about "taxmageddon" and the "fiscal cliff" the U.S. economy is headed toward? It's when the expiration of Bush-era tax cuts converge with across the board spending cuts effective January 1st, 2013.
As you may recall, during "The Great Debt Ceiling Debate" last summer, Congress and the Obama Administration couldn't agree on how to reduce the deficit (much less balance the budget). But they needed to raise the debt ceiling or (gasp!) Uncle Sam's checks might bounce.
So, they raised the debt ceiling anway (shocker) and agreed to form a committee (great…we were just running low on committees) to come up with a deficit reduction plan.  Funny, we thought it was Congress's job (not some 12 person council) to come up with a budget, but maybe their budget building muscles have atrophied.
Anyway, the deal was that if the commitee / Congress / Obama Administration didn't get a it done by December 31, 2012 then the Bush
era tax cuts would expire. This is a defacto tax increase heaped upon the Affordable Healthcare program ("Obamacare"), which was deemed a tax by the Supreme Court.   In short, more taxes and more money going to the government.
So that's the revenue side.
On the spending side, there's an across the board cut which indiscriminately reduces discretionary government spending. While we're tempted to comment on this, it isn't the topic of this episode, so we'll bite out tongues (ouch!).
So what in the world does all this mean? And most specifically, what does it mean to real estate investors?
To find out, we take our mobile microphones to Scottsdale, Arizona.  Sharing perspectives on the impending end of the financial world:
Your main Mayan, host Robert Helms
Your sheer drop off in talent, co-host Russell Gray
Special guest, CPA and Rich Dad Advisor, Tom Wheelwright
The topic for this episode came up while we were attending a Rich Dad Advisor retreat.  Now, we're not Rich Dad Advisors…more like
groupies…but our friend Robert Kiyosaki is kind enough to let us hang out with his team from time to time, so we found ourselves in
Scottsdale in August.  But don't worry, we packed our parkas.
Our most burning …get it? Scottsdale in August…burning…?  Okay, that's dumb.  So, our hottest question for Tom is: with only 4 months to go until the end of the world, what final preparations should real estate investors be making?
Tom cools us down by assuring us these tax increases largely apply only to those who actually have a tax liability. Then he
reminds us that real estate investors who are properly set up should have next to no liability.
Huh?
That is, Tom says that the tax rates mostly apply to TAXABLE income, not ALL income.  So if you use all of the great deductions available to real estate investors you can actually conform to the IRS code and still largely avoid any personal exposure to the tax increases.  Cool.
He goes on to say that most real estate investors shouldn't be paying any income tax at all.  (But don't worry, we make up for it with lots of property taxes!).
Of course, there are still the concerns about the overall impact of more money being sucked out of the private sector and into the public sector.
Just like running a business, if you pull resources away from the departments that generate revenue (marketing, sales and production) and spend it on those that don't (accounting, legal, administration, etc), your business grows slowly.  Too much and it shrinks.  Keep it up long term and you're out of business.
Now some argue that the spending cuts offset the tax increases, so the net affect on the private sector is minor.  In other words, even though businesses and individuals have less money to invest and spend,  government is using less.
But that doesn't make sense to us.
Think about it.  If you're spending more than you earn (which Uncle Sam does by over a trillion dollars per year), and you cut your
spending (which is good), but only by a fraction of your deficit, then you're only going further into debt more slowly.
It's like bailing water in a sinking ship. Unless you can bail it out faster than it's coming in, you're still sinking. Not that you shouldn't try, because thinking slowly is better than sinking fast.  But it's foolish to think that you've solved the problem.  You're still sinking.
More importantly, if the government is taking more away from the private sector (tax increase) and recycling less to the private sector (spending cuts), then it's a double whammy on the private sector while the public debt continues to grow.
So what's the answer?  We don't know.  We'll leave that to the politicians and bankers (feel safe now?) since we can't directly control it anyway.
The point is that for the forseeable future, the American economy is likely to struggle.
But you don't have to.
Using effective tax planning, Tom says you can substantially reduce your taxes.  Then (we say) you can use the money you save on taxes to invest in helping heal America one property at a time – all the while improving your own financial strength.
Abraham Lincoln said, "The best way to help the poor is to not become one of them." Brilliant!
As people in American get poorer, they will need affordable housing. Right now, there's a ton of inventory in disrepair in the wake of the foreclosure crisis.
But investors can step in and purchase these properties well below replacement cost and the outstanding loan balances. This gets the bad debt out of the way, and allows the property to be re-habbed and put back into service. That 's good for the the tenant, the community, the economy and the investor.
Plus, with each property you acquire, you also pick up a fresh depreciation schedule to mitigate your tax liability.  You get more properties, more income and less tax!
Very cool.
So listen in to CPA Tom Wheelwright as we talk taxes on The Real Estate Guys™ radio show!
LISTEN NOW:

The Real Estate Guys™ radio show and podcast provides real estate investing news, education, training and resources that help real estate investors succeed. Visit our Feedback page and tell us what you think!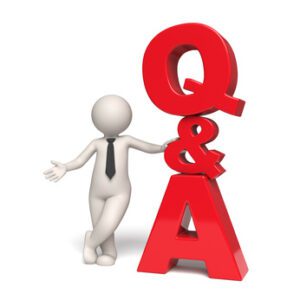 Here's a question we got from Sue in California (thanks Sue!):
If we have a property manager, can we write off travel costs from CA to Memphis for us to visit the property?  If so, how many times a year can we visit and write off the costs?
Since we aren't tax gurus, we tossed the question to our good friend, CPA Tom Wheelwright, who answers:

The rule for any business expense is that in order for it to be deductible, it must have:
a business purpose;
be ordinary in the course of your business; and
be necessary
If you are visiting the property to check up on it and the manager, clearly this will be a business purpose.
If the amount of the expense is reasonable compared to the income you make from the property, then you should meet the "ordinary" test.
If visiting the property will help you make more money from the property (meeting with the property manager, coming up with new ideas to increase the rent, etc.), then you should meet the "necessary" test.
Each time you visit, or incur any expense for that matter, you must meet all three of these tests.  They are somewhat subjective, so be wise in how you document your expenses and the activities you pursue while you are visiting the property and/or the property manager.
So there you have it!  From the brain of Tom to our blog.
Tom Wheelwright is a Certified Public Accountant and Robert Kiyosaki's Rich Dad Advisor® for tax planning.  Tom is also joining The Real Estate Guys™ as a faculty member for our 1oth Annual Investor Summit at Sea™ he will be teaching, talking tax and hanging with all of our Summiteers – including our very special guests Robert and Kim Kiyosaki LIVE and IN PERSON for the ENTIRE week!  Plus, Tom is a frequent guest on The Real Estate Guys™ radio show where he shares valuable pearls of tax wisdom.  Click here to hear the latest episode featuring Tom.