It's one of our favorite segments … answering YOUR real-world questions about real estate investing.
In this batch of mail, we run through where to start with syndication and investing to how to think about self-directed retirement funds and everything in between.
As a reminder, our show is about offering ideas and information, but we are not legal or tax professionals and do not give advice. Always see a pro for advice on your specific situation.
In this episode of The Real Estate Guys™ show you'll hear from:
Your problem-solving host, 

Robert Helms

His unraveling co-host, 

Russell Gray
---
Listen
---
Subscribe
Broadcasting since 1997 with over 300 episodes on iTunes!
---
Review
When you give us a positive review on iTunes you help us continue to bring you high caliber guests and attract new listeners. It's easy and takes just a minute! (Don't know how? Follow these instructions).
Thanks!
---
Question: I'm a real estate agent and would like to start investing for myself. How do I get started?
Kristen in Seattle, Washington, brought us this wonderful question. First of all, hats off to you for wanting to be your own best client!
Starting with the right education is so important and so is developing your network. You might consider joining an investment club, but you could also think even bigger and start your own!
Starting a syndication or investment club can be very successful if you surround yourself with the right people and experts. Here's a few people you'll probably want to include:
✓  A CPA to help with understanding tax benefits
✓  A mortgage broker to extract excess equity
✓  Other real estate agents … especially those with investment knowledge
You can convert your pursuit of education into a profitable business. Start by going to events with meetups and investment clubs. Remember, it's not just the presenters who have a great story. It's also the people in the seats. Make lasting connections with other attendees, and bring them into your network.
Question: Which materials … books and blogs should I read for getting educated in investing?
Our best advice to Luca in Croatia, who submitted this question, is to not just read a book … STUDY a book. Prepare your mindset to start thinking like an entrepreneur.
What does this mean? Find a group of people who are interested in investing, and get together and discuss a book.
You'll learn by listening to what others have to say AND teaching different concepts. Repeat the process of learn, study, teach, and use these discussion groups to build your network.
Recruit people who are further along in the investment process than you to learn from them. You want to discover not only the technical aspects of what they do, but also how they think. Explore their mindset and examine how it makes them successful.
Question: I want to self-direct my retirement funds after I leave my job. How can I use this money to invest in real estate?
This question comes from Jason in Stokesdale, North Carolina. Some aspects of this type of investing can get a little tricky, so remember to always seek advice from a tax and legal professional.
For money that's in a 401k from an employer, you might have access to what's called an in-service withdrawal. You might also consider taking out a loan on your 401k.
As with any investment, make sure that the numbers add up, especially since there are important tax considerations to make when you're investing borrowed money. This is also where a CPA will come in handy.
The vast majority of custodians do not allow for traditional investing and don't charge a lot in fees and maintenance charges because they make a piece of what you're investing in. Non-traditional custodians may charge more fees upfront because they do not make a piece of anything you invest in, but they can offer more flexibility in what you invest in.
If you want to know more on this topic, we have a couple reports that might be helpful on Qualified Retirement Plans (QRP) and Individual Retirement Accounts (IRA). You can get both of those by emailing QRP (at) realestateguysradio (dot) com AND IRA (at) realestateguysradio (dot) com.
Question: For those who don't like all the work of real estate investing, how do you find a trusted syndicator?
Roy in Bridgewater, New Jersey, and Patrick in San Diego, California had similar questions about passive investing through a syndicator. They both want to break into the bigger real estate deals, but are worried about putting their money into the wrong hands. Syndication is a powerful tool that we're big fans of here on the podcast, but vetting your syndicator is key!
First, look up all the info you can on your sponsor and know who you're dealing with. Ask them upfront if there's anything important you should know about them or their business, and then, go searching.
Referrals are a good way to get to know your sponsor. Careful Google searching (watch out for false information on the internet!) and looking up professional licenses and potential trouble with regulators are also essential before doing a deal.
Also, make sure their attorneys and legal documentation all checks out.
As we've said many times before … develop a relationship with the sponsor. Take the time to get to know them and the types of deals they do to make sure it's a good match.
We'd love to talk to you more about syndication at our Secrets of Successful Syndication event on September 13-14. Register now!
Question: I have a commercial property near the end of its lease. Should I sell it or keep the passive income?
Colleen in Savannah, Georgia, has had a triple-net (commercial) property for 13 years, but the lease will be up in 4 years. She enjoys the passive income from the property, but wants to know if it might be time to let it go.
We discussed the advantages of commercial property in detail with Tom Wilson in our Profitable Niches series, and the longer leases and steady income are definitely big pluses!
Lease negotiation can happen before a lease is up, so that's an option to make the deal sweeter for a potential buyer. But, here are a couple questions we would ask to determine if selling is the right choice:
✓  Knowing what you know now, would you buy it?
✓  If you did sell it, what would you do with the money?
Ultimately, the decision to sell or keep the property is up to you, but evaluating the lease with fresh eyes is a good way to keep your investments in line with your goals!
Question: How can I make some of my assets more liquid to prepare for an economic downturn?
Marty in Richmond, Virginia, has some real estate investment experience, but he's concerned about a possible negative turn in the economy and how to protect some of his assets he's received after selling a property.
We discussed the state of the economy and how to protect and grow wealth at great length in our video series: The Future of Money & Wealth. Take a look at that seminar for valuable insights from incredible experts.
To answer the question, if you think the market is going to downturn, you'll want to play your investments differently. There are pros and cons for stock market investment and even bank investment, and they all carry different risks.
If you want something that is liquid and fairly stable in relation to the dollar, you could consider a couple options like currencies, precious metals like gold, or putting your money in the bank or a safe.
Some other creative strategies are looking into a private mortgage or note or even paying cash outright for a property. As long as you're able to cover property taxes, having a property in a stable market is a good way to keep cash flowing in a down market. Even in a poor economy, people need a place to live.
Question: How many times a year is your syndication class given?
This was an easy one from Floyd in Las Vegas, Nevada. We do our Secrets of Successful Syndication podcast twice a year. The next one is coming up in September, and we'd love to see you there!
---
More From The Real Estate Guys™…
The Real Estate Guys™ radio show and podcast provides real estate investing news, education, training and resources to help real estate investors succeed.
There are many ways to invest … and one way isn't necessarily better than the other. Real estate is nuanced. It's always a good idea to broaden and expand your expertise into different markets.
That's why we're THRILLED to talk to our returning guest, Tom Wilson, about commercial real estate investing. His engineer's mind can deconstruct this intimidating topic into bite-sized pieces … the perfect size for inspiration!
In this episode of The Real Estate Guys™ show you'll hear from:
Your seasoned host, 

Robert Helms

His underseasoned co-host, 

Russell Gray
Tom Wilson

, a long-time friend of the show and expert in commercial real estate investing and syndication
---
Listen
---
Subscribe
Broadcasting since 1997 with over 300 episodes on iTunes!
---
Review
When you give us a positive review on iTunes you help us continue to bring you high caliber guests and attract new listeners. It's easy and takes just a minute! (Don't know how? Follow these instructions).
Thanks!
---
Add more commas and zeros to your thinking
Commercial real estate investing feels more advanced because the deals are bigger. But the truth is that it takes nearly the same amount time to learn how to do big and small deals well.
One of the beauties of commercial deals is that you'll get more leverage. And, this will put you on the road to adding commas to your thinking and diversifying your real estate knowledge … a must in dealing with a changing market!
Of course it takes time to get educated on a new market. Many commercial real estate deals are funded through syndication. Jumpstart your education by joining forces with people who know their stuff.
"I think the best thing I've done over the years is to adjust to different markets and asset classes as they've progressed," says Tom Wilson, an expert in commercial real estate investing and syndications. "It's awfully easy to get really comfortable in something that has worked before."
Since Tom has a background in engineering, he approaches problems from a research and numbers perspective. But even he knows the value of bringing in the experts.
"I got some advice early on: Don't try to do everything yourself," Tom says. "You can accomplish more in life if you gather experts around you. I like to constantly be learning from others."
Understand tenants and leases
One of the things that can initially seem foreign to new commercial real estate investors is what tenants look like in a commercial building.
Just like families live in residential areas, businesses make up your tenants in a commercial real estate deal, but with a few key differences:
Leases are longer for commercial deals.

It's not uncommon to see a commercial lease for 15 years or longer on a single-tenant building. You know that businesses are going to stick around in one location for a long time.

Maintenance is handled by the tenants.

These leases are called

triple-net leases

, which essentially means that the tenants pay all real estate taxes, building insurance, and maintenance.
"Many of us who have had rental properties understand about turnover, tenants skipping overnight, having to do evictions. These elements are rare in the commercial arena," Tom says.
With the right expertise, managing commercial can be much easier. The tenants are higher-quality, and you have lower turnover in your buildings. And, you'll likely know well in advance before a vacancy happens.
When you're looking for a commercial space, you need to know who your tenants are. This is even more crucial when you have a single-tenant space.
"It's important to do a deep dive into the tenant's financials and the market they're in," Tom says.
With big-name brands, remember that there may be low risk, but there's also low returns. However, the tier below that offers a real opportunity for some good deals, as long as you've done your homework.
Know the market
Just like there's diversity in the types of residential properties, the options for commercial real estate are just as rich. And, e-commerce has definitely caused a bit of a shift in the commercial real estate space.
"You still need to get a product to the door," Tom says. "You'll need more distribution centers and smarter distribution centers. We need more last-mile distribution centers."
Not only that, but the increase in demand for these industrial distribution locations have removed some of the supply for other commercial properties, which means the market for industrial and commercial real estate is healthy.
We also know that brick and mortar stores aren't going away. You can't get your hair or nails done online. You still drop off and pick up your dry cleaning, and your pets go to the vet!
And, commercial real estate doesn't stop at brick and mortar stores or even distribution centers. Large manufacturing plants, refrigeration, R&D, and many other options are out there for types of commercial real estate.
No matter where you choose to crack into commercial real estate, here's a few nuggets of wisdom from Tom's long resume of commercial real estate deals:
Get educated enough to ask tough questions.

Surround yourself with people who know more than you do and don't feel intimidated.

Delegate and spread out responsibility so each person has a manageable piece to take on.

Stay rational when the stakes are high.
If you're ready to take on commercial real estate, Tom has prepared a special report packed with important details on how to be successful in this niche. To get your free copy, email us at commercial@realestateguysradio.com.
---
More From The Real Estate Guys™…
The Real Estate Guys™ radio show and podcast provides real estate investing news, education, training and resources to help real estate investors succeed.
Is there a scientific way to approach market selection?  Something the average real estate investor can do – or at least understand?
To find out we went deep into the heart of Silicon Valley where we rustled up a left-brained engineer turned real estate investor.
In the laboratory for this electric episode  of The Real Estate Guys™ radio show:
Your right-brained host, Robert Helms
Your hair-brained co-host, Russell Gray
Special guest, our mad scientist of market methodology, Tom Wilson
What you do when you're an "A" student with a 30 year career as an engineer and corporate manager, and you take a critical look at your financial future and see a nuclear meltdown?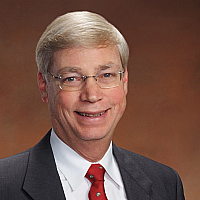 For Tom Wilson, he called upon his engineering background and managerial experience to design a better outcome.
Now we talk a lot about how a market "feels", and going with your gut, and using the Force to guide you in your investing.  But guys like Tom just sit there with their arms crossed over their lab coat and slide-rule waiting for the formula.  In Tom's case, he actually did a thorough analysis and designed a formula to real estate fortune.
But did it work?
Well, Tom's no Donald Trump or even a Ken McElroy, but in the 10 years since he walked away from the corporate life of Silicon Valley, Tom's done multi-millions of dollars in deals and has managed to accumulate 230 rental units.  Not too shabby for a propeller head.
So we sit Tom down and interrogate, er…interview him.  How did he do it?  What did he learn along the way?  Will he loan us some money?
Tom introduces us to the concept of a "sensitivity analysis" (and you thought engineers were all cold, clinical and calculating).  So we reach for our Kleenex and are all set to get in touch with our inner investor. Then Tom explains what a "sensitivity analysis" is and it isn't what we think.
We find out that there are a number of factors ("variables") which all affect outcomes in any experiment. In this case, we're talking the financial performance and risk of real estate investing.
Now some of those factors are more important than others.   Some are WAY more important.  And wouldn't you just like to know exactly what those super important factors are?  Of course you would.  But you'll have to listen to Tom, because we wouldn't do the topic justice – and goodness knows, you deserve justice.
But enough about Tom's engineering background.  You'll learn all about that when you listen to the episode.  And when you order his free report (details at the end of the episode), which is replete with charts and graphs, you'll really get into the deepest recesses of his analytical mind.  Ooh Ahh.
For now, let's talk about Tom's managerial experience.  After all, to build a portfolio this big, you need to have a team.   This is where Tom's success as a high tech manager kicks in.
He tells us about the character qualities he values most in himself and what he looks for in others.  He says he makes it a point to surround himself with people smarter than himself.  So both of those people work with him now. 😉  He shares some valuable tidbits of managerial wisdom and a dose of real world reality.  Let's face it.  If people are involved, there's going to be some brain damage.
Tom says he believes having patience and tenacity are essential to success.  It reminds us of a concept from Midas Touch by Robert Kiyosaki and Donald Trump: FOCUS – Follow One Course Until Successful.  We agree.  For guys like Tom, he's smart enough to plan his work and work his plan.  Other guys (like us) are just too dumb to quit.
One thing's for sure:  it's very cool being radio talk show hosts because we get to hang out with lots of people smarter than us…like Tom Wilson.  And it's our privilege to go find these big brains and bring the interviews back to you.  You'll enjoy this one!
LISTEN:

The Real Estate Guys™ radio show and podcast provides real estate investing news, education, training and resources that help real estate investors succeed.