Is there a scientific way to approach market selection?  Something the average real estate investor can do – or at least understand?
To find out we went deep into the heart of Silicon Valley where we rustled up a left-brained engineer turned real estate investor.
In the laboratory for this electric episode  of The Real Estate Guys™ radio show:
Your right-brained host, Robert Helms
Your hair-brained co-host, Russell Gray
Special guest, our mad scientist of market methodology, Tom Wilson
What you do when you're an "A" student with a 30 year career as an engineer and corporate manager, and you take a critical look at your financial future and see a nuclear meltdown?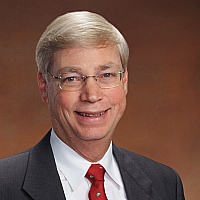 For Tom Wilson, he called upon his engineering background and managerial experience to design a better outcome.
Now we talk a lot about how a market "feels", and going with your gut, and using the Force to guide you in your investing.  But guys like Tom just sit there with their arms crossed over their lab coat and slide-rule waiting for the formula.  In Tom's case, he actually did a thorough analysis and designed a formula to real estate fortune.
But did it work?
Well, Tom's no Donald Trump or even a Ken McElroy, but in the 10 years since he walked away from the corporate life of Silicon Valley, Tom's done multi-millions of dollars in deals and has managed to accumulate 230 rental units.  Not too shabby for a propeller head.
So we sit Tom down and interrogate, er…interview him.  How did he do it?  What did he learn along the way?  Will he loan us some money?
Tom introduces us to the concept of a "sensitivity analysis" (and you thought engineers were all cold, clinical and calculating).  So we reach for our Kleenex and are all set to get in touch with our inner investor. Then Tom explains what a "sensitivity analysis" is and it isn't what we think.
We find out that there are a number of factors ("variables") which all affect outcomes in any experiment. In this case, we're talking the financial performance and risk of real estate investing.
Now some of those factors are more important than others.   Some are WAY more important.  And wouldn't you just like to know exactly what those super important factors are?  Of course you would.  But you'll have to listen to Tom, because we wouldn't do the topic justice – and goodness knows, you deserve justice.
But enough about Tom's engineering background.  You'll learn all about that when you listen to the episode.  And when you order his free report (details at the end of the episode), which is replete with charts and graphs, you'll really get into the deepest recesses of his analytical mind.  Ooh Ahh.
For now, let's talk about Tom's managerial experience.  After all, to build a portfolio this big, you need to have a team.   This is where Tom's success as a high tech manager kicks in.
He tells us about the character qualities he values most in himself and what he looks for in others.  He says he makes it a point to surround himself with people smarter than himself.  So both of those people work with him now. 😉  He shares some valuable tidbits of managerial wisdom and a dose of real world reality.  Let's face it.  If people are involved, there's going to be some brain damage.
Tom says he believes having patience and tenacity are essential to success.  It reminds us of a concept from Midas Touch by Robert Kiyosaki and Donald Trump: FOCUS – Follow One Course Until Successful.  We agree.  For guys like Tom, he's smart enough to plan his work and work his plan.  Other guys (like us) are just too dumb to quit.
One thing's for sure:  it's very cool being radio talk show hosts because we get to hang out with lots of people smarter than us…like Tom Wilson.  And it's our privilege to go find these big brains and bring the interviews back to you.  You'll enjoy this one!
LISTEN:

The Real Estate Guys™ radio show and podcast provides real estate investing news, education, training and resources that help real estate investors succeed.