Expanding your portfolio from single-family homes to multi-family deals is a great step … but there are other paths to an even bigger deal!
Commercial real estate investing means bigger properties and bigger opportunities … and it could yield BIG benefits for savvy investors.
From retail storefronts to office space to industrial warehouses … commercial property is full of options … each with their own pros and cons.
We're excited to welcome to the show a seasoned investor who's found success in single-family homes, multi-family apartments, and commercial properties. (He really knows his stuff.)
In this episode of The Real Estate Guys™ show, hear from:
Your host,

Robert Helms

His co-host,

Russell Gray

Founder and CEO of Wilson Investment Properties,

Tom K. Wilson
---
Listen
---
Subscribe
Broadcasting since 1997 with over 300 episodes on iTunes!
---
Review
When you give us a positive review on iTunes you help us continue to bring you high caliber guests and attract new listeners. It's easy and takes just a minute! (Don't know how? Follow these instructions).
Thanks!
---
Considering commercial
Real estate is a resilient product … that's why so many people are eager to get in the game.
There are tons of ways to invest in real estate. Most investors start with what they know … single family homes. But that's not the only way!
We see commercial real estate as a great opportunity for beginning investors … and for experienced investors too.
But commercial real estate deals are not all created equally
There are different product types, different lease lengths, and different landlord laws. And then you have to choose between existing properties and new construction.
Tom K. Wilson has done half a billion dollars in real estate with thousands of units in many different places … and he knows the perks of commercial real estate.
Like many investors, Tom started his real estate career in the single family marketplace.
We promote the value of surrounding yourself with smart people …. and that's exactly what Tom did. He soon realized an interesting pattern.
Most of the successful investors Tom knew were investing in areas away from where they lived. By investing several states away, investors found better deals and growing markets.
So, Tom started looking elsewhere. He found the Dallas market … and his first commercial deal.
Dallas was more landlord friendly than Tom's resident Bay Area. It also offered more consistent cash flow and held up well during the recession.
Tom noted that there were some serious benefits to owning a commercial property as opposed to single-family homes or multi-family deals.
After the 2008 crash, these types of commercial deals were performing better than their residential cousins … and they tended to come with a higher level of professional management.
Typically when we talk about commercial property, we're talking about leasing your property to a business rather than a person.
It could be a retail establishment, a strip mall, an office, a restaurant, a gas station, a bowling alley, or a manufacturing facility … it's all commercial!
Like every asset class, there are pros and cons to investing in each type of commercial property.
Investing in industrial
Industrial properties can include warehouses, operation centers, distribution centers, and manufacturing sites.
Professional tenants that pay for a long time are one of the best things about industrial assets.
They're also very versatile … a variety of businesses can use a property with wide open space, offices, and loading docks.
When searching for an industrial property, note rooftop expansion and passing traffic. Can the site offer prominent enough visibility to attract major brands?
Determine the path of progress for the community … this can signal if the area has the breadth of economy to support a big business.
Tom comments that manufacturing sites in particular could offer great opportunities for future returns as manufacturing makes a comeback in the United States.
The downside of industrial sites … they tend to be a single tenant product. If your tenant goes bankrupt, you're left searching for a new source of cash flow.
"The odds of that happening are very low if you've done your due diligence during vetting," Tom says, "so all in all I tend to consider the right industrial property a very good product."
The details on retail
If you think everything is bought online … think again.
You can't get a haircut online. You can't meet your buddy for a drink online. You can't take your dog to the vet online.
Everyone needs a place to live … and they often pick where they live based on where they can access essential services.  
"Retail has become a four-letter word for many investors," Tom says. "I prefer to call these types of assets 'neighborhood service centers' because that is the key."
Many large retailers are expanding their brick and mortar stores despite the online shopping craze … and online retailers like Amazon are investing in brick and mortar locations to build their brand.
Like any asset class, there's the good, the bad, and the ugly … but don't discount retail without the proper research.
Operating in office space
Every day, people wake up and go to work.
It's true that more and more people are working from home … but there are still daily needs for human interaction in business.
"I don't think it is realistic to believe we're going to see the day where everybody's working from home," Tom says.
Both single and multi-tenant office spaces offer excellent opportunities for commercial deals.
Tom recommends looking for office spaces that combine work centers with service centers as the demand for more office space near entertainment venues and amenities rises.
Having an experienced team or partner on the ground that knows the area is especially important when buying office spaces. Locals will have the best read on where people want to spend their nine to five.
Commercial success through syndication
You don't have to have a lot of money to get started in commercial real estate.
Tom has built his commercial real estate portfolio through the power of syndication.
At some point, you run out of your own purchasing power … you're out of dollars and cents but not out of enthusiasm, passion, or expertise.
"Syndication is the law of compounding," Tom says, "not just in numbers but in education, wisdom, and relationships."
Partnering with those that have a proven track record, established credibility, and integrity sets you up for investment success.
And by combining financial assets, you can do bigger deals and see bigger returns together than you ever could alone … especially in the commercial space.
Like any investment, education is key.
Learn how to leverage experts through syndication and tips for successful commercial deals in Tom's special report Commercial Real Estate – The Best Investment Secret.
Whether it's your first deal or your first step into a new market, consider taking a look at commercial real estate investments to make equity happen.
---
More From The Real Estate Guys™…
The Real Estate Guys™ radio show and podcast provides real estate investing news, education, training, and resources to help real estate investors succeed.
---
Love the show?  Tell the world!  When you promote the show, you help us attract more great guests for 

your

 listening pleasure!
Is there a scientific way to approach market selection?  Something the average real estate investor can do – or at least understand?
To find out we went deep into the heart of Silicon Valley where we rustled up a left-brained engineer turned real estate investor.
In the laboratory for this electric episode  of The Real Estate Guys™ radio show:
Your right-brained host, Robert Helms
Your hair-brained co-host, Russell Gray
Special guest, our mad scientist of market methodology, Tom Wilson
What you do when you're an "A" student with a 30 year career as an engineer and corporate manager, and you take a critical look at your financial future and see a nuclear meltdown?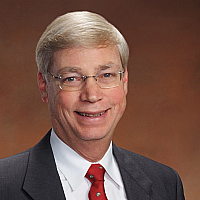 For Tom Wilson, he called upon his engineering background and managerial experience to design a better outcome.
Now we talk a lot about how a market "feels", and going with your gut, and using the Force to guide you in your investing.  But guys like Tom just sit there with their arms crossed over their lab coat and slide-rule waiting for the formula.  In Tom's case, he actually did a thorough analysis and designed a formula to real estate fortune.
But did it work?
Well, Tom's no Donald Trump or even a Ken McElroy, but in the 10 years since he walked away from the corporate life of Silicon Valley, Tom's done multi-millions of dollars in deals and has managed to accumulate 230 rental units.  Not too shabby for a propeller head.
So we sit Tom down and interrogate, er…interview him.  How did he do it?  What did he learn along the way?  Will he loan us some money?
Tom introduces us to the concept of a "sensitivity analysis" (and you thought engineers were all cold, clinical and calculating).  So we reach for our Kleenex and are all set to get in touch with our inner investor. Then Tom explains what a "sensitivity analysis" is and it isn't what we think.
We find out that there are a number of factors ("variables") which all affect outcomes in any experiment. In this case, we're talking the financial performance and risk of real estate investing.
Now some of those factors are more important than others.   Some are WAY more important.  And wouldn't you just like to know exactly what those super important factors are?  Of course you would.  But you'll have to listen to Tom, because we wouldn't do the topic justice – and goodness knows, you deserve justice.
But enough about Tom's engineering background.  You'll learn all about that when you listen to the episode.  And when you order his free report (details at the end of the episode), which is replete with charts and graphs, you'll really get into the deepest recesses of his analytical mind.  Ooh Ahh.
For now, let's talk about Tom's managerial experience.  After all, to build a portfolio this big, you need to have a team.   This is where Tom's success as a high tech manager kicks in.
He tells us about the character qualities he values most in himself and what he looks for in others.  He says he makes it a point to surround himself with people smarter than himself.  So both of those people work with him now. 😉  He shares some valuable tidbits of managerial wisdom and a dose of real world reality.  Let's face it.  If people are involved, there's going to be some brain damage.
Tom says he believes having patience and tenacity are essential to success.  It reminds us of a concept from Midas Touch by Robert Kiyosaki and Donald Trump: FOCUS – Follow One Course Until Successful.  We agree.  For guys like Tom, he's smart enough to plan his work and work his plan.  Other guys (like us) are just too dumb to quit.
One thing's for sure:  it's very cool being radio talk show hosts because we get to hang out with lots of people smarter than us…like Tom Wilson.  And it's our privilege to go find these big brains and bring the interviews back to you.  You'll enjoy this one!
LISTEN:

The Real Estate Guys™ radio show and podcast provides real estate investing news, education, training and resources that help real estate investors succeed.