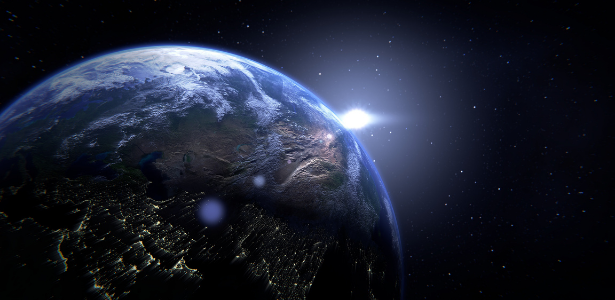 As The World Turns was one of the longest running daytime soap operas in television history. And yes … there are valuable lessons for investors.
From 1956 to 2010, As The World Turns followed the lives of a fictional collection of high-paid legal and medical professionals.
Unlike other shows in the genre, which tended towards sensationalism …
… As The World Turns was nuanced in drawing viewers into the underlying story-lines. The pace was more real-world than melodramatic.
Perhaps it was this deeper intellectual engagement that captivated the audience for decades.
Of course, technology has changed media.
More noise leads to more sensational reporting in desperate ploys to capture attention. It's the opposite of intellectual.
Today, much of the world's story-line comes in sound bites, tweets and posts.
And like Pavlov's dogs, we're conditioned for short attention spans …
… expecting anything important to be short, loud, obvious, easily understood, and hopefully entertaining.
If information isn't sensational, it feels unimportant. So we ignore it.
This could be why day-trading is so popular with many young "investors". It's hyper-stimulating.
But the real world changes SLOWLY … though surely … even in the internet age. Before Google, Amazon and Facebook … AOL dominated.
Of course, slowly but SURELY … the landscape of the internet changed … and is having a profound impact on everything … including real estate.
Impatient investors might overlook important slow-moving changes … and then miss opportunities or suffer damage from risks they didn't even see developing.
For years, we've been talking about the long-term decline of the dollar …
… and the persistent collapse of interest rates …
Both have significant ramifications for investors … real estate and otherwise. Just as AOL lost it's dominance slowly, so might the dollar.
But we've covered this often, so we'll simply continue to suggest the financial system may be approaching a fundamental reset …
… and investors are wise to think outside the dollar while preparing for a temporary credit market collapse.
(Hint: Liquidity is good. If credit markets seize, prices usually crash, and bargains abound until credit markets are restored and prices re-inflate.)
If it's not obvious, the key is getting in FRONT of the wave. Positioning depends on how nimble YOU are in relation to how fast the wave is moving.
Most ordinary investors are unwilling or unable to stay as liquid as needed to nimbly capture big opportunities when shift happens quickly.
However, when a lot of investors all chip in, then together they can grab a big opportunity quickly … even if it's something none of them could, would or should do alone.
Of course, being able to buy is one thing. Knowing what and where to buy is another. And the best clues aren't in soundbites and sensational headlines.
Real estate story-lines are often hidden in boring macro-trends … often only visible to diligent market watchers.
One is the so-called "Amazon effect" … as the growth of online shopping and its resulting shipping boom crushes retail and catapults commercial real estate.
Yes, it's obvious to everyone now. But it's been going on for many years … and there's more to the story than meets the mainstream eye.
Of course, COVID-19 is accelerating this trend … and many others … which is why we did a deep dive into the COVID-19 crisis from an investing perspective.
And consider that before e-commerce started reshaping retail, off-shoring shifted manufacturing and its jobs to far away markets … impacting real estate investing in many markets.
Ironically, COVID-19 might accelerate the return of off-shored manufacturing … which is another slow developing storyline we're following.
The point is … as the world turns, shift happens … often slowly.
And by the time the shifts become obvious, it might be too late to move into position to capture the best opportunities … or avoid the worst pitfalls.
In 2008, we learned businesses will take jobs to more affordable and business friendly places … even off-shore … to survive in tough times.
Similarly, people will change locations and occupations to find work. Many construction workers from Las Vegas ended up in the oil business in Texas.
Ken McElroy taught us strategic market selection … picking geographies with jobs tied to drivers which are difficult if not impossible to move.
Energy is one of the drivers Ken was focused on coming out of 2008. It's hard to move an oil well to China. That was a good call.
Of course, oil is a complex and volatile industry so we wouldn't pick a real estate market driven purely by energy production alone. It's why we avoided North Dakota during the Bakken boom.
When it comes to geographically linked industry, distribution is one of the most stable because it truly follows the old adage: location, location, location.
Distribution hubs are all about location.
Because even if all the stuff is made in China, India or Mexico, it's still shipped in boxes moving through domestic hubs to American consumers.
This was true before manufacturing was off-shored. It's been true while shopping moved from in-person to online. And it's still true during COVID-19.
Distribution is a boring, stable real estate story-line that's a little hidden under all the sensationalism of the crisis du jour.
So coming out of the last crisis, we focused on Dallas (energy, distribution, and more), Memphis (distribution), and Atlanta (distribution, and more).
Notice a common denominator? And a decade later, the underlying story-line … and the markets it supports … continues to be strong.
Of course, small investors aren't buying warehouses, distribution centers, truck sales and service centers, rail hubs, ports, or shipyards.
But small investors and syndicators CAN own the residential rental properties which house the employees of all those places.
This allows you to combine the resiliency of residential real estate with the geographic desirability of distribution to add stability to portfolios in uncertain times.
And best could be yet to come …
When capital is moving into expanding these centers, it usually means more jobs and housing demand in those markets down the road.
BUT … you can't see these trends early by limiting yourself to tweets, memes, soundbites, or mainstream financial media. It's all far too unsensational.
However, professionals in commercial real estate often diligently track the slow but large flow of capital and transactions into the space.
Strategic real estate investors watch these mega-trends and use them as clues about where and when to scurry into place …
… ESPECIALLY while short-attention span investors are NOT paying attention or are scattering like cockroaches in the light of uncertain economic times.
So … take a deep breath … you've come this far … and ponder these points …
Are the millions of people in the U.S. going anywhere soon?
Is it likely someone will create a technology to negate the need for people to live in houses or have stuff shipped to them?
We don't think so.
Therefore, even though there's a LOT of sensationalism in the temporary economic drama … the underlying story-line is as slow and steady as the world turns.
So when we came across this midyear 2020 report on the "Elite 11" U.S. industrial markets, it captured our attention.
The report is authored by a 40-year old commercial real estate firm. It provides insight into commercial space growth indicators in 11 key markets.
Among them are Atlanta, Dallas-Fort Worth, and Houston.
While DFW led in absorption, Houston led in expansion, and "Atlanta will very likely set a record total square footage delivered … by the end of 2020."
And they're all in business and landlord friendly states … compared to others which seem intent on chasing business out.
Remember, a fundamental priority of real estate investing is to pick strong markets and product niches FIRST …
… then build a boots-on-the-ground team … and THEN find properties.
Properties are best chosen in the context of markets and sustainable economic drivers.
So while people may not shop in stores or work in offices as the world turns … it's highly likely they'll always need a home and stuff.
So in an unstable world, smart investors will figure this out. Better to be among the early.
Distribution is a real bright spot right now … so while COVID-19 makes the future murkier, it doesn't erase essential human needs.
And if the current uncertainty frightens short-attention-span investors into staying on the sideline, even though the underlying story-line is stable …
… it's a chance to stay calm and "be greedy when others are fearful."
Until next time … good investing!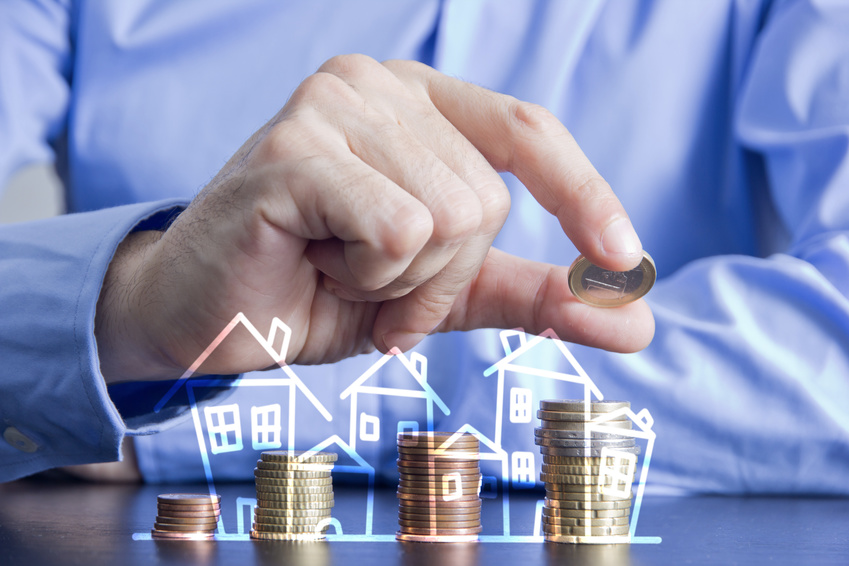 They say the best deals go first … so it is too late in the cycle to find great real estate investment opportunities?
We say the answer is no. 
We're visiting with a multi-market investor who is finding plenty of deals … even this deep into the economic cycle. 
Join us as we push past talk of bubbles and compressed cap rates to uncover deals still up for steals!
In this episode of The Real Estate Guys™ show, hear from:
Your dealing host,

Robert Helms

His reeling co-host,

Russell Gray 

President of ROI Turn Key Properties,

Jared Garfield
---
Listen
---
Subscribe
Broadcasting since 1997 with over 300 episodes on iTunes!
---
Review
When you give us a positive review on iTunes you help us continue to bring you high caliber guests and attract new listeners. It's easy and takes just a minute! (Don't know how? Follow these instructions).
Thanks!
---
The complex market ecosystem
It's not just important what you invest in … but where. 
Markets are different across the world. So, today we're going to focus on studying market trends to find excellent real estate investments. 
There is a lot of talk about "the market cycle." But you see, there's not just one market cycle. And some market cycles run concurrently. Others lag … and some are completely opposite of others. 
The key is to make decisions on where to invest depending on where you think the puck is going. 
Remember that markets are more than just geography. They also take in demographics. 
Economic cycles affect markets too … and they are affected by the business cycle … the ebb and flow of supply and demand. 
It's an extremely complex ecosystem. 
Because real estate moves slowly, you don't day trade. You look out at the horizon and think about the long game. 
There's also a lot you can learn from other people's experiences. There are plenty of resources from people who have been through a market downturn or downward cycle before. 
Just don't forget that in real estate, there is no one great, perfect real estate market. 
The trick is to match a market with your personal investment philosophy … who you are as an investor, what you're trying to accomplish, your goals and dreams. 
Focusing on a handful of markets can make a lot of sense in the long term. 
Our guest is in a lot of markets and does a lot of thinking and research about this very topic … and he is here to talk about some of the markets he likes for investors today. 
Identifying and adapting to markets
Jared Garfield used to go to his grandfather's real estate office, drink soda, and talk real estate. 
"From the time when I was a kid, I wanted to be in real estate and follow in the family business," Jared says. 
But Jared learned from his family's successes and failures … and what he learned was the power of diversification. 
Jared started buying houses in college. He bought foreclosures and flipped them for modest profits. After graduation, he built up a pretty large real estate portfolio. 
But Jared recognized that markets change. A market that is more cash flow oriented becomes more of an appreciation market over time. Dallas, Texas, is the perfect example. 
So, Jared spends a lot of his time watching that evolution and … to the best degree possible … anticipating it. 
"I developed a spreadsheet that analyzes 278 metropolitan statistical areas across the entire country on about 80 different metrics," Jared says. 
Jared incorporated everything from poverty level to crime to test scores to media to affordability … and he looked at appreciation, building permits, job growth, population and more. 
"With that, we've identified some markets where you can really outperform many of the other markets," Jared says. 
Jared also says it is important to think about submarkets. Investors tend to be the first in when there is an opportunity and the first to leave. 
So, Jared likes to look at secondary and tertiary markets. Take Huntsville, Alabama, for example. 
Huntsville is known as the Pentagon of the South. It's home to NASA, Boeing, Lockheed, and Raytheon, and the FBI just moved 4,500 jobs from Langley to Huntsville. 
Jared bought foreclosed houses in C or C+ neighborhoods for $28,000 to $35,000. They put in an average of $30,000 into rehab. Five years later, those homes are selling for about $120,000. 
The cash flow is really good. 
But, Jared says, you have to deploy different strategies at different phases of the cycle. 
Now that Huntsville is no longer an absorption project … it's expansion, full tilt … there is no reason to buy turnkey in C class neighborhoods. Instead, it makes more sense to buy new construction. 
"A market gives you what the market gives you, and you have to decide how to take that and turn it into something that makes sense," Jared says. 
Selecting the right market for you
There's a lot to learn about selecting and profiting in high cash flow markets … that's why Jared has prepared a special report for our listeners. 
In this report, Jared shares how to choose markets … the metrics you should use and how to understand the difference between high cash flow markets and others. 
Jared also shares what things you should watch for in each of his top market picks. 
One of those big factors is the one-horse town. 
A one-horse town doesn't mean small. It could also mean a big town with a very segmented workforce. 
Seattle took a bath when Boeing laid-off workers in 1990. Houston had it rough because it used to be pretty much just oil. You've got to have a diversity of employment and industries. 
"I like to invest in towns that are at least 300,000 in population and have a variety of employment sectors," Jared says. 
With single-family investing, all the data is there for you to pick the right market and get high returns … you just have to know how to look. 
For more tips and experiences from Jared, listen in to the full episode!
More From The Real Estate Guys™…
The Real Estate Guys™ radio show and podcast provides real estate investing news, education, training, and resources to help real estate investors succeed.
---
Love the show?  Tell the world!  When you promote the show, you help us attract more great guests for 

your

 listening pleasure!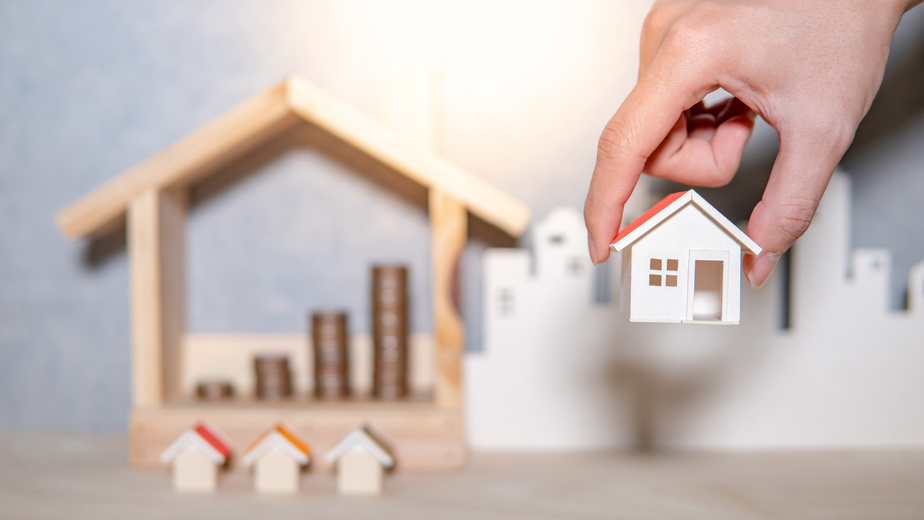 Everyone loves a hot market! But hot markets have their disadvantages. 
When markets heat up … prices go up … and yields go down. 
But that doesn't mean investors are stuck. 
There are things you can do to adapt and keep cash flow up … without having to change markets. 
We sat down to chat with our good friend John Larson to find out how he has made the most of one of the hottest markets in the last ten years. 
In this episode of The Real Estate Guys™ show, hear from:
Your heating up host,

Robert Helms

His hot-head co-host,

Russell Gray 
Managing Partner of American Real Estate Investments, John Larson
---
Listen
---
Subscribe
Broadcasting since 1997 with over 300 episodes on iTunes!
---
Review
When you give us a positive review on iTunes you help us continue to bring you high caliber guests and attract new listeners. It's easy and takes just a minute! (Don't know how? Follow these instructions).
Thanks!
---
Adapting in a hot market
Dallas, Texas, has been a hot spot for real estate investors for the last decade. But .. like any market … the tide is starting to turn. 
After 2008, the rules of the market changed. 
Dallas stood out because it had not one … not two … but multiple drivers. 
It had population. It had education. It had transportation. It had a business-friendly environment, low income tax, medical finance, tech distribution … it was the whole package. 
It ended up being the best real estate market of the past ten years … and it's not over yet … but yields have changed a lot. 
So, what's an investor to do?
As Managing Partner of American Real Estate Investments, John Larson has had to adapt to the changing Dallas market. 
Many people knew John and his team as the Turnkey Single Family people in Dallas … but his company has had to change what they do while maintaining the big picture of WHY they did it. 
Debt syndication and using your retirement to make money now
John says that the Dallas market is hotter than ever … but in 2017, the cap rates on the single family homes started to get compressed. 
"You can only push rents up so far," John says. "The values of homes kept going up because of the demand, so property went up as well."
John says his investors came to him primarily for cash flow. They were looking for passive income. 
So, John needed to find some new ways to provide that cash flow that investors came for in the first place. 
The first project they took on was debt syndication … partnering with a developer and syndicating funds on the debt side. 
"We came in as lenders to buy the lot and get the construction completed and get those units leased as office space," John says. 
A debt investor is someone that wants to have predictable income flow again, and it's not as risky as other ventures … with the opportunity for BIG returns. 
At some point, you have to graduate from single family houses and move to the next level, like multifamily or office space. 
John says there are great deals to be found … but you have to do a little nosing around. 
And you can't beat the opportunity for passive investing. 
With debt syndication, investors can be very hands-off and get as high a return as possible. 
Especially for the investor who is looking to lend money from their IRA or 401k, debt syndication is a great passive experience for them and a great way to maximize their retirement accounts. 
Many people don't understand that they can put their retirement dollars to work … but as soon as you can self direct your retirement funds … you've opened up a whole world of alternative investments. 
Because of the nature of a retirement account, you can't have a current benefit. It is really for tomorrow, not for today … so passive investments just make sense. 
These are solid deals in solid marketplaces … but people have a hard time getting their minds around why someone would want to use debt. 
In good deals, the asset pays back so quickly that there's not a lot of risk on either side. 
It really just depends on how your personal investment philosophy fits in. 
Keep your money working 
If someone is looking to put their money to work in a debt syndication type of deal, the big question is … how long is this deal going to take?
John says that the longest term he has done so far was with a new construction project … that was 18 months. 
The average term for a deal is usually about one year. 
"We want to get you money back within a year and have another deal lined up for you so you can keep your money working," John says. 
Keeping your money working … that's the key to finding high yields in a hot market. 
Learn more about the Dallas market and how John and his team are finding new ways to create cash flow without changing markets by listening in to the full episode. 
---
More From The Real Estate Guys™…
The Real Estate Guys™ radio show and podcast provides real estate investing news, education, training, and resources to help real estate investors succeed.
---
Love the show?  Tell the world!  When you promote the show, you help us attract more great guests for 

your

 listening pleasure!
Buying an income producing property is an investment in the underlying economy.
That's REALLY where the income originates. That's why we put so much emphasis on market analysis.
Investors who focus exclusively on deal analysis (crunching the numbers on the property) but fail to underwrite the market sometimes end up in a mess.
The context of a deal is the macro-environment … things like interest rates, taxes, energy costs … that affect everyone everywhere.
But there's also regional factors … local taxes, landlord law, supply and demand, and jobs.
Once all those things check out, you (probably through your boots-on-the ground team) go to the street level and start looking for a deal that makes sense by the numbers.
That's because a strong market will lift a marginal deal, while a weak market can suck the life out of even a "good" deal.
Market selection matters.
Of course, that's easy to say. But figuring markets out can be a bit of a challenge.
So we cheat.
While in school it's frowned upon to sneak a peak at the smart kid's homework … in the real world of real estate investing it's actually a preferred practice.
In this case, the very smart folks at Cushman Wakefield recently released a report they call Spotlight on U.S. Employment – A Tale of 35 MSAs.
As you'll see, it's about office space. But even if you're not an office investor, the report is helpful for understanding where jobs are being created … and why.
Remember, market analysis is about economic activity. And even if you're exclusively an affordable housing investor and your target tenant doesn't work in an office … remember, high-paying jobs create a ripple effect.
That's because a six-figure office worker spends a chunk of their income at local businesses … restaurants, healthcare, auto needs, entertainment, etc.
In fact, as Amazon claimed during the highly publicized hunt for their HQ2, each high-paying job creates an additional 4-5 jobs in the local market.
Our point is that tracking the office market can be a good gauge of local economic vibrancy, no matter what type of real estate you're investing in.
So let's dig into the report and see which markets look promising …
"While the U.S. economy has added jobs at a steady pace … the growth in employment has not been evenly distributed."
" … hotspots … have outperformed the national average … based on local market factors."
Isn't that that way it always goes? The world's not fair … and that's GREAT …
… because it means well-informed strategic real estate investors can dramatically improve their odds of success simply by being attentive to market selection.
The CW report looks at 35 markets over 9 years and divides them into categories … All-Stars,Over-Achievers, Middle-of-the-Road, and Late-Bloomers (like us!).
The first three are probably self-explanatory. Late-Bloomers are markets whose growth the last four years is substantially higher than the first five years.
We think there might be some real opportunity in Late-Bloomer markets because they're less likely to attract attention (and competition) from less studious investors.
It's kind of like a team with a few early season losses that gets hot at the end of the season, sneaks into the playoffs ranked low, and then shocks everyone.
We're not saying momentum is all that matters, but it happens for a reason … so it's probably worth a deeper dive.
But let's start with the five All-Stars …
New York City
San Francisco
Riverside / San Bernadino
Austin
Dallas is no surprise to us. We've been attracted to Dallas since the Great Recession.
At least in the beginning, and even to this day, DFW has it all … business friendly, low-tax, great infrastructure, geographically linked economic drivers (energy and distribution). It's awesome.
But NYC and SF? High-tax, uber-regulated, very unaffordable. What gives?
We're guessing it probably has to do with lots of the Fed's easy money flooding into the financial and tech sectors.
Of course, from an income property investing perspective, neither NYC or SF makes much sense by the numbers or the business climate.
And if someone trips over the cord at the Fed and the printing press stops, it might suck the equity out of those markets. We saw a little of that happen as rates rose and the Fed tightened.
And add to that the recent tax code pouring some SALT on the wound, wealthy folks are leaving … and in many cases, taking their businesses and spending with them.
The point is that just because a market is on the All-Star list for job creation and office space absorption doesn't make it a n0-brainer market for residential income property investing.
You still need to use your brain.
Meanwhile, we're guessing the San Bernardino / Riverside market growth is probably distribution related. There's a zillion people in Southern California … and if you want to ship stuff to them fast, you need nearby distribution.
The Inland Empire is among the most affordable and open areas in California to build these big centers. It's also not too far from the ports bringing containers of merchandise for domestic distribution.
So ff we HAD to invest in California again, the Inland Empire would probably be on the short list.
But the bigger lesson here is to pay attention to the role of distribution in driving a market's job growth. It's one of the shining stars of commercial property investing.
And when you dig deeper, you'll see distribution is something several top markets have in common … and those jobs aren't getting offshored … though they could be robotized.
Of course, technology doesn't necessarily kill jobs … but it can move them. After all, robots need to be built, installed, programmed, updated, repaired.
So that's just one more trend for a savvy investor to watch carefully.
Among the Late-Bloomers are markets we know and like are Jacksonville and Memphis. Landlord friendly, good numbers, and apparently some good local economics.
What's educational and fun (at least for real estate junkies) is to look at these "hot lists" and then analyze the markets for similarities and themes.
You'll often find clues about what makes a market attractive to employers and resilient for investors. Then you'll recognize these factors sooner in lesser known markets and able to make your move ahead of the crowd.
Just remember … while sneaking a peak at the smart kid's homework can shorten your learning curve, it's not a substitute for doing your own homework.
Until next time … good investing!
More From The Real Estate Guys™…
The Real Estate Guys™ radio show and podcast provides real estate investing news, education, training, and resources to help real estate investors succeed.
---
Love the show?  Tell the world!  When you promote the show, you help us attract more great guests for 

your

 listening pleasure!
In this episode of our Profitable Niches series, we're starting from the ground up. Inventory of homes is tight in many US markets, and returns are diminishing. Enter real estate development.
Our guest, Jay Hartley, saw an exciting opportunity to expand his business into the real estate development space, and he's got a wealth of knowledge to share.
In this episode of The Real Estate Guys™ show you'll hear from:
Your stately host, 

Robert Helms

His developing co-host, 

Russell Gray

Returning guest,

Jay Hartley

, real estate developer and property manager in Dallas-Fort Worth
---
Listen
---
Subscribe
Broadcasting since 1997 with over 300 episodes on iTunes!
---
Review
When you give us a positive review on iTunes you help us continue to bring you high caliber guests and attract new listeners. It's easy and takes just a minute! (Don't know how? Follow these instructions).
Thanks!
---
Beginning with the basics
One of the questions we ask in our seminars is which is more risky: buying an existing building and renovating or building from the ground up? The truth is, there isn't a right answer to that question.
From inheriting problems in an existing property to building too much or building something the market doesn't want, there's a lot to consider when deciding whether to build or buy. The key is knowing the market, the demand, and the supply.
One of the most exciting things about real estate development is the number of entry points. Throughout the lifecycle of a property, there is value being added. Taking raw land from a zoned area to a lot with utilities and a finished building are all steps in the process.
For those who find themselves in a market with a lot of demand but a squeeze on supply, real estate development can be a FANTASTIC way to add more houses into the market, whether or not you hold on to that inventory long term.
Shifting your investment mindset
Jay Hartley is known as one of the best property managers in the Dallas-Fort Worth real estate market. He began like many investors with buying and renting fixer uppers.
Eventually, inventory started getting tight, prices escalated, and returns diminished. That's when Jay took his first steps into development.
"We had to look at the marketplace and see where the opportunity would be to add inventory," Jay says. "We started looking at acquiring vacant lots that were already in subdivisions and doing what they call infill."
Infill meant building one or two homes on lots in subdivisions and then either renting or selling those homes to investors as turnkey properties.
It wasn't long before Jay's successful turnkey model got plenty of competitors and Jay took it to the next level. He utilized the economies of scale by getting into bigger developments and subdividing tracts of land. That's also when he started building his network and expanding his education.
"I had some clients in the building business," Jay says. "I took them to lunch and started picking their brains."
Jay soon learned it was a smart idea to partner with a few builders early on. But then the key to sustaining his business was to keep his contractors busy with his projects so he didn't lose them to other projects.
Real estate development doesn't necessarily mean you're the one swinging the hammer. In many ways, it's orchestrating OTHER contractors and moving parts to complete a job. That also means managing labor.
"One of the biggest issues we're dealing with right now is having labor ready and available," Jay says. "If we don't keep them busy, we lose that framer, we lose that concrete guy, we lose that roofer. We try to set them up to go to one job site to the next to keep them busy and on my job."
As the deals got larger, Jay had to deal with the growth spurt in his business. He was always known as the property management guy, but had to shift his mindset as he shifted into real estate development. One of those moves was toward selling properties rather than buying and holding.
"I'm not afraid to sell them anymore," Jay says. "I was a collector before, and it was tough for me to wrap my head around selling them."
But, with some help and guidance, he was able to work through those mental roadblocks and scale up his business!
Get rich in a niche with a network
Rolling with changing markets is what makes an investor successful long term. Even though Jay was doing really well in property management, he saw a need for more inventory in the market. So, he became one of the people to create it! That has also set him up to know about lots of different types of real estate, and it's another tool in his toolkit.
"It's not about what I've done. It's about who I've met," Jay says.
Building a network of people with all kinds of unique backgrounds is a way to tap into their experience. Jay says you can take classes and watch videos, but watching flipper shows on television doesn't mean you know how to flip a house. Partnering with people on a build job, however, is worth its weight in gold.
And that's the essence of most development. It's done through syndication and joint ventures. You can partner up with people who have the land, capital, or expertise you need, and you can put together a great deal.
Jay started out financing his own projects, but it wasn't until he started tapping into syndication that his business really took off. He attended a few of our programs on syndication and sales, and they catapulted him into success.
"I've been in real estate all my life," Jay says. "The training there, I didn't think I really needed it. It was enlightening … it gave me the tools and the ability and the confidence to talk to clients and investors and pitch!"
Jay's journey has been propelled by his ability to be ambitious and coachable. The ability to shift and adapt to new markets is how he keeps his skills sharp and his business growing.
If you'd like to learn more about real estate development and property management in the Dallas-Fort Worth market, get on the inside track with Jay. Send an email to dallasdeals (at) realestateguysradio (dot) com, and we'll connect you with Jay and his expertise!
And, we hope to see you at some upcoming events. Secrets of Successful Syndication and How to Win Funds and Influence People are packed full of information that you won't want to miss. Register now!
---
More From The Real Estate Guys™…
The Real Estate Guys™ radio show and podcast provides real estate investing news, education, training and resources to help real estate investors succeed.
An essential part of being a real estate investor is finding the perfect combination of market and product type. But markets, product types, and even financing are CONSTANTLY shifting.
How can you read the tea leaves and see what's in store?
Today, we offer some help in the form of Brad Sumrok. Brad has been investing for 16 years. These days, he also spends a significant amount of time teaching investors how to get into the multi-family space.
In this episode, we discuss choice gems from Brad's annual Apartment Market Forecast. We'll also look at what makes a good market and how YOU can get started … or move upwards … in multi-family investing.
In this episode of The Real Estate Guys™ show you'll hear from:
Your princely host, 

Robert Helms

His jester of a co-host, 

Russell Gray

The apartment king,

Brad Sumrok
---
Listen
---
Subscribe
Broadcasting since 1997 with over 300 episodes on iTunes!
---
Review
When you give us a positive review on iTunes you help us continue to bring you high caliber guests and attract new listeners. It's easy and takes just a minute! (Don't know how? Follow these instructions).
Thanks!
---
Three factors of the perfect market
Let's begin with some background.
Sixteen years ago, Brad made his first real estate investment. He didn't start out with single-family homes … No, Brad's first investment was a 32-unit apartment building.
Today, Brad teaches beginning and potential investors how they too can make a mark in the multi-family space with his popular Rat Race 2 Retirement courses.
Last year, his students purchased 37 apartment buildings in 14 different markets!
Along with his results-producing educational program, Brad produces a yearly Apartment Market Forecast … a data-driven report that looks at which markets in the U.S. are hot for apartment investors … and which are not.
The forecast can be divided into two main parts … old markets that still hold water, and new markets that hold opportunity for multi-family investors.
Brad gave us the run-down of his most important factors for investors.
"When I look at investing, I look at three things," he says. "The deal, the market, and the management team."
We asked him to dive into what makes a good market … and why.
Brad said he does tend to like big primary markets in general because of their diverse economies. But he avoids some large markets like Los Angeles, San Francisco, Seattle, and Boston because of laws that are unfavorable to landlords.
For Brad, landlord-friendly laws and strong economies are two major keys to an ideal market.
Brad says investors can find good deals in the suburbs within an hour of many major markets. While city centers may be too hot right now, surrounding areas have a bit less competition.
Besides landlord-friendly laws, Brad says there are two other major factors investors need to consider … asset appreciation and rent growth.
Together, these factors can help investors choose the perfect market.
Some markets, like Cleveland, Kansas City, and Detroit, have higher than average cap rates but negative population and job growth.
Investors want to look for a market that boasts positive scores in all three areas. Some of Brad's top picks for asset appreciation, rent growth, and landlord friendliness are Dallas, Tampa, Jacksonville, Orlando, and Phoenix.
Many investors worry that even in excellent markets, competition has heated up too much and they've missed the party.
To that, Brad says, "If you invest in your education and surround yourself with a good team, the odds are in your favor to make profitable investments."
Investors need to understand that all ships rise … and sink … with the tide.
In good times, rents and occupancy will be high. And in bad times, apartments are a safe haven because there is always a need for housing.
Choosing and financing properties
What kind of properties does Brad advise his students to invest in?
The answer is simple … B- and C-class assets.
The reason? In central urban cores, there is too much supply and not enough demand, resulting in high vacancies and low yields.
Outside the city core, investors can still buy for less than they can build. And if you choose your market smartly, job and population growth will guarantee a demand for affordable housing.
Brad says he generally advises investors to plan to hold on to a property for at least five years.
And in terms of loans, he notes it's essential to have predictability in financing. He works with students to help them obtain 10-12 year fixed-rate loans with an 80 percent loan to value.
It can be hard to find that type of financing in smaller markets and for smaller properties.
But it gets easier, says Brad, when investors realize they don't need to fork up all the money by themselves.
That's where syndication comes in.
To earn more and work less, turn to syndication
Without syndication, many investors run out of money.
Syndication not only allows investors to do bigger deals … it also offers economies of scale.
Larger properties with at least 60 units allow investors to hire a management company with the right level of cost to benefit.
At that size, management costs usually end up at about 5 percent of income, and possibly less if you have more units.
Plus, you get more data, more support, and more resources … for a smaller percentage of your revenue.
It's part of what Brad calls "the magic of apartments." Management costs for single-family homes, by comparison, usually run about 8-10 percent of your gross income.
Why not a 40-unit apartment? Forty units is enough to pay for a full-time person … without fully utilizing their time or efforts. But 60 is just about perfect.
Another benefit of buying big is that you DON'T have to do everything yourself. When you do a syndicated deal with other investors, your main responsibilities shift from the nitty-gritty details to regular communication with your management company about big-picture trends and issues.
The premise of multi-family investing is really the same as single-family … but financing, managing, tenant-landlord laws, inspections, and other factors are a bit different.
All that is learnable, however. To get educated, start by checking out Brad's webinar. He'll discuss why apartment investing is great for building passive streams of income, how YOU can get started, and what his top market picks are for 2018.
Investors evolve with education
In Brad's own words, "Anyone can do it." He told us there will always be competition, but even in today's economy, there are still so many markets that make sense.
"Investors just have to step up to the plate and take a swing," Brad says.
Just as you evolve as an investor, so do markets evolve … slowly, over time. Sometimes the shift happens so slowly … or so suddenly … that investors don't see it coming.
That's why folks like Brad are so important. He knows the apartment market space incredibly well, stays up to date … and is always willing to share his knowledge with other investors.
And although not every investor takes the same path to wealth that Brad did, there's something EVERY investor can learn from Brad's recommendations and suggestions for what makes a good market and a high-return investment.
As real estate investors, we have to take educating ourselves seriously. Whether that starts with a podcast, article, webinar, in-person event, or a training seminar like Brad's, education is the one thing that can help YOU become an effective, efficient investor.
---
More From The Real Estate Guys™…
The Real Estate Guys™ radio show and podcast provides real estate investing news, education, training and resources to help real estate investors succeed.
For Valentine's Day we thought we'd muse on why the right real estate is easy to love.
Of course, the operative word is "right" … as in Mr. or Miss "Right" …
… because anyone who's been in a bad relationship knows it's hard to have the right relationship with the wrong person.
And the same is true with real estate.
Right now, stock investors are realizing their investment vehicle of choice is a little bi-polar.  When it's good, it's great.  But when it's not … watch out below!
As we've already noted, we view the volatile stock market as a wonderful gift.
And while we don't want to judge anyone else's relationship … for us, it refreshes our love affair with the right real estate.
So let's take a look at some clues in the news about where we might find the right real estate.
Retail vs Industrial vs Multi-Family
As is often the case, the flip-side of a problem is an opportunity.  In the case of the allegedly Amazon fueled retail apocalypse, the flip-side winner is industrial.
In fact, this NREI Online article reports on their survey of commercial real estate investors … and some interesting points are raised …
" … the industrial sector is giving multi-family a run for its money."
" … whether it comes to occupancy rates, rents or even cap rates, sentiment has improved …"
"A majority [of respondents] think [the expansion cycle] will last more than a year …"
Now if you're not a commercial property investor (yet) … there's still useful insights here for you too.
For residential real estate investors … both single- and multi-family … it's smart to pay attention to the flow of industrial and office investment.
After all, your residential tenants need places to work.
So when you see capital flowing into industrial and office properties, it can be a good sign for local area employment.
The survey also found …
"… a majority of respondents (64 percent) said warehouse / distribution facilities in traditional locations would be most in demand going forward."
And quoting one of the respondents …
"E-commerce has resulted in changes to product shipment from distribution centers, as opposed to from retailers."
These surveys are interesting because they represent fairly current viewpoints of marketplace actors.  These aren't economists, researchers, or academics.
The respondents are the people with the checkbooks … who are deciding whether and where they'll invest … or not.
So it's one thing to listen to experts speculate on what decision-makers will do … and another to hear directly from market participants.
It's just another of the MANY reasons why we attend live conferences where we can have "man in the market" conversations …
… often with people who have no marketing agenda … and are willing talk candidly about what they're doing and why.  Those conversations are gold.
While far from scientific, it's a great way to get a sense of a market, sector, or demographic … and affirm whether or not some pundit's prediction has any real-world validity. 
Shift Happens
As e-commerce changes how retail businesses operate, their landlords feel the pain too.
But as the retail business shifts from walk-in to delivery service … while challenging for mall operators,  it means a big boom for distribution …
.. .and the markets, properties, and jobs that make distribution happen.
We've been longtime fans of distribution towns like Memphis and Dallas for this reason.
Other great things about distribution include the creation of working class jobs (great for tenants),  in relatively affordable areas (better ROI on properties).
And those jobs are impossible to offshore because the work needs to be done near the consumers.
Of course, we hope President Trump's pledge to bring manufacturing back to the United States works out "bigly".
So we're watching for the revival of rust-belt markets.  If we see commercial money move in, then residential is probably not too far behind.
But until manufacturing brings the front-end jobs back to the U.S., distribution is the other end of the supply chain.
After all, when all the stuff made in China and Mexico arrives in the United States, it needs to be distributed to the local consumers.
Commercial Investing … Not Just for the Rich
If you've ever gone shopping for a warehouse, big apartment complex, or mobile home park, you probably noticed they're a little pricey.
But you don't need to feel left out.
The secret to going bigger is syndication.  It's a way to take your real estate investing hobby and turn it into a full-time enterprise … with a lot of upside.
It's not as complicated as it seems because you can even hire the experts and mentors you need in whatever niche you choose.
We've seen many mom-and-pop investors build big multi-million-dollar portfolios simply by sharing their deals with private investors.
Of course, the other side of the opportunity is to be one of those "silent partners" in a syndicated deal.
So we created the Investor Registry to help private investors find the kind of opportunities they're interested in.
Looking for Mr. (or Miss) Good Deal
Only the older folks will have any idea what that means … but everyone who's ever date to find a good match knows it can be a minefield.
And yet, almost everyone does it anyway.
We realize the urge to invest isn't as compelling as … well, you know …
But the point is there's some work to do to find the investment markets, sectors, and opportunities best for you.  No one can do it for you … and it won't happen by itself.
But like true love … when you find it, it's awesome and totally worth the effort.
Until next time … good investing!
---
More From The Real Estate Guys™…
The Real Estate Guys™ radio show and podcast provides real estate investing news, education, training, and resources to help real estate investors succeed.
Some think of real estate as a long game … and it is. But does that mean you should devote your energy to a tricky investment for years?
It can be a smart choice to pick investments that will give you the life you want WHILE you're managing your investment … not just after the fact.
There's a cost for any investment … the cost of learning how to manage your investment. The question is whether you want your learning curve to be steep or gently sloping.
In this episode of The Real Estate Guys™ show, we chat with return guest John Larson about what criteria investors should look at to reduce trouble and toil. We'll also chat about Dallas … why it's a great market for peace of mind investments, and whether it's too late to buy there.
Listen in! You'll hear from:
Your dazzled-by-Dallas host, 

Robert Helms

His dallying co-host, 

Russell Gray

Eight-decade investor

Bob Helms

Turnkey real estate provider

John Larson
---
Listen
---
Subscribe
Broadcasting since 1997 with over 300 episodes on iTunes!
---
Review
When you give us a positive review on iTunes you help us continue to bring you high caliber guests and attract new listeners. It's easy and takes just a minute! (Don't know how? Follow these instructions).
Thanks!
---
Is it too late to invest in Dallas?
Dallas is a shining star. Job markets have demonstrated incredible growth. Expense ratios are down because of rising rents, and the potential for appreciation is going up.
The city is also attractive to both international and local investors. When people who actually live in a market want to work with investors, you know it's a hot market.
Dallas has been on our shortlist of great investments for a while, but with its recent growth, some investors are asking themselves whether it's too late to invest in the city.
John Larson is a managing partner at American Real Estate Investments (AREI). These days he spends a lot of time in Dallas, one of AREI's top markets.
We asked him whether it was too late for investors to get in on this Texas hot spot.
John told us, "The window is closing, but there's still opportunity." John thinks Dallas is still an affordable market … for now.
What happens if investors don't get in now? It really might be too late, John says. It's not that depreciation will continue, but that the rent numbers won't work because of the discrepancy between the cost and the rate.
The A-class strategy
In John's view, buyers should prioritize good neighborhoods, solid properties, and responsible demographics. The challenge with dying markets is that there are many additional expenses and responsibilities … filling frequent vacancies, doing frequent upkeep, and evicting tenants and finding new ones.
In the same vein, rental properties simply won't perform if there isn't anyone to move in. Although properties in better neighborhoods may cost more, vacancies will be far lower. And in general, Dallas is far and away less expensive than most other major U.S. cities.
Your goal shouldn't be to invest the absolute least amount of dollars possible, but to get the best return. John's trick for finding worthwhile properties is to look for an after-repair value of $300,000 or more.
Investors benefit from higher rents for higher value properties because they will not only get positive cash flow, but they won't be likely to get tenants who will have to be evicted or who run out without paying rent.
Because of economy of scale and efficiency, businesses like AREI can provide deals that would be hard to find elsewhere in a popular market … off-market deals that can be offered at reasonable prices.
We asked John what an ideal investment looks like. John specializes in single-family rentals and sees a lot of potential with these properties. He told us he'd zoom in on three things:
Start with the market

. John wants to see a growing, diverse economy that doesn't rely on one industry for jobs.

Look at the median home price.

The national median home price is about $250,000. The ideal market should have home prices in line or below the national average … otherwise, investors won't find affordable properties.

Look at rental rates.

Investors should look for strong rental prices and high demand. Tenants paying the median rent should be solidly middle class.
Investments that fit these criteria are low-risk because they provide a good cost-to-return ratio and offer stable, predictable returns. Go lower, and you'll never get a passive investment because there is too much upkeep and unpredictability.
Investors from high-cost markets like California looking for a place to park their money are flocking to Dallas because it offers both good cash flow and the potential for continued appreciation.
Designing your personal investment philosophy
As the Real Estate Guys™, our investment philosophy has changed a lot over the years. In the beginning, we were drawn toward fantastically priced properties in lower class neighborhoods.
We had to get our heads around the fact that crap happens in poor properties in bad neighborhoods … even with overwhelmingly fabulous managers.
On paper, great properties in nice neighborhoods don't sizzle as much in terms of returns, but they make life much more enjoyable and perform more consistently.
Want a relaxing retirement? Don't get headache properties. We've learned it really is true that you get what you pay for.
The properties you invest in should be properties you're comfortable holding forever … properties you'd be comfortable having your children manage.
Many new investors start out looking at lower-priced, lower-class properties, and then move to the A- and B-class properties like we did.
We think perhaps investors should turn that paradigm around and start with the low-hassle, low-risk properties, then work their way to the harder-to-manage lots.
Choosing a successful market
John strategically picked the Dallas market to invest in. So, we asked him what other markets he's doing business in, and why.
John started out in Kansas City and St. Louis with AREI, and he says that area is a solid place to make an investment, especially in B-class properties. Because property taxes are lower, investors may see a higher rate of return as well … although the area is not experiencing the same exponential growth as Dallas.
John's goal is to stay out of C-class properties, although investors who already have a few properties in their portfolio may want to consider investing in different types of properties to get nice blended returns.
Dallas will eventually top out and get too expensive. John thinks when that happens, investors will see secondary markets start to explode … which is why he is always on the lookout for the next best place to invest.
Get educated
We loved having John on the show because Dallas is absolutely on our short list of great places to park your money.  
With solid A- and B-class neighborhoods, high-caliber tenants, increasing demand, and a diverse job market, we're not the only ones interested in Dallas. Now is the time to get in, while you can.
But investors new to Dallas need more than a good property … they need boots on the ground. A solid market plus a solid team is a killer combination.
Interested in seeing how John and his team acquire and rehab properties? Check out AREI 101, an education series by AREI chock-full of helpful information. And listen in to the show to get access to a special report John's compiled just for our listeners.
Whether Dallas is the market for you or not, we hope we got you thinking about the difference between a property with the best possible cash flow on paper, and a property with more modest returns and significantly less headache.
Want to see Dallas for yourself? Get on the advance notice list for our Dallas field trips here so you can be the first to know about upcoming trips with The Real Estate Guys™.
Like we always say, effective action requires education.
---
More From The Real Estate Guys™…
The Real Estate Guys™ radio show and podcast provides real estate investing news, education, training and resources to help real estate investors succeed.
Generally, the harder a property is to find, the better it will be. But finding hidden properties means playing an insider's game.
The key to finding properties in a high-demand market is developing your own deal flow from people with unique access to information.
Relying on the same information sources everyone else relies on means you get deals that have been picked over … and these aren't the tasty kind of leftovers.
When the market is hot and demand is high, you want sellers and contacts who'll come to YOU first.
In our latest episode, we share tips and techniques for how to get your unfair share in a saturated market, all through building relationships with insiders.
Our expert guest, John Larson, manages multiple turnkey real estate purchases each month in one of the nation's hottest markets. You'll hear from:
Your ahead-of-the-game host, 

Robert Helms

His gaming-the-system co-host, 

Russell Gray
Managing director and partner at American Real Estate Investments, John Larson
---
Listen
---
Subscribe
Broadcasting since 1997 with over 300 episodes on iTunes!
---
Review
When you give us a positive review on iTunes you help us continue to bring you high caliber guests and attract new listeners. It's easy and takes just a minute! (Don't know how? Follow these instructions).
Thanks!
---
Relying on relationships
John Larson is a managing director and partner at American Real Estate Investments (AREI), where they buy and sell properties in one of the hottest single-family housing markets in the nation. Dallas!
Because of steep population growth that shows no signs of stopping soon, Dallas is a market in heavy demand. It's easy to lease properties and keep them leased, which is a big plus for investors.
But high demand also means a high saturation of investors. We asked John what it takes to be successful when lots of people are after the same properties.
He told us that success is all about two things: your relationships and your consistency.
First, relationships. John's assembled a team of pros whom he trusts to do most of the heavy lifting before they even make a bid on a property.
Dallas has a housing auction once a month. Before the auction, John's team gets a list of the properties up for sale and researches each one to identify properties that work for them.
When John and his team show up at the auction, a good chunk of the properties listed don't show up.
John is very careful about sticking to a pre-identified target price and not overpaying for properties, so his team often ends up with only a small handful from the original list of forty or so.
Acquiring even one good property at a decent price takes hours of work and investigation, so having a team that knows what they're doing is a HUGE asset for John.
John's emphasis on relationships doesn't stop with his team. If you go to any real estate networking event in the Dallas area, it's pretty much a given that you'll find John or someone from his team there.
John says this persistent networking has netted him connections with agents who have their hands on all kinds of properties.
We asked John why anyone would want to sell to an investor instead of an owner occupant who is willing to pay a higher price up front.
His answer? Eight out of ten investors he works with at AREI come back and buy another property. In the end, John's entire business model comes down to relationships.
Cutting costs with consistency
Consistency is also key to John's success. John and his team always use the same buying strategy: they buy with cash and close quickly.
They've identified a niche in the housing market and don't generally stray from it … single-family properties in middle-class neighborhoods that lease for about $1,600 a month.
This is a sweet spot that John's found works best in terms of finding trustworthy tenants who will pay on time, treat the property well, and stay long-term.
Last year, John also brought his property management team in-house. By doing so, he reaped multiple benefits.
Just to name a few, he now enjoys economies of scale, targets maintenance and management to a certain demographic, and buys materials in bulk.
John's also been working with the same repair and maintenance crew for over five years. He takes care of them, and they know he'll give them a constant stream of new work.
Basic tweaks and techniques like these allow John to make his properties more attractive—and thus more profitable—every year.
Finding hidden inventory
Many new investors start their investigation efforts by making a beeline to an MLS (multiple listing service). Although checking out what's on the MLS isn't necessarily a bad place to start, John warns that most inventory on the MLS will be picked through.
"All of our good opportunities are off market," John says.
What needs to happen for John and his team to find that hidden inventory?
Well, first, investors need to know what they're looking for, be financially prepared, and able to make decisions quickly once they find an opportunity.
Most importantly, they need to form the right relationships.
John has built a team of experts that is constantly in tune with the market—which isn't too hard when AREI's volume of purchases reaches into the hundreds.
For new and less experienced investors, John recommends they do their research … a lot of it. Before investors come to AREI, John asks that they research the market and make sure they understand exactly what they're investing in.
And he recommends investors make sure they're financially prepared. The best investors are the ones who know exactly what they want and what they can afford.
It's these trusted and trustworthy investors like these who benefit from the properties people like John can acquire.
If you're interested in more tips on succeeding in a crowded market, John has written a booklet called Hot Tips for Hot Markets.
And, a heads up: John is holding an investor workshop and tour in April. Participants will get to meet John and AREI's investment coordinators, acquisitions team, and even some of the lenders AREI works with. They'll also get to see how AREI professionally manages and renovates properties and get a good feel for how the Dallas market works.
Gaining access to the insiders' club
Lots of beginning investors might read a book, attend a seminar, Google some information, maybe even visit a potential market.
John and investors like him are ahead of the game—they're going to exclusive auctions and getting listings from short-selling agents. In short, they have access to inventory that no one else has even seen.
Can you work your way up? Yes. But it does take time to become part of the insiders' club.
If you're willing to put in the work, start by being prepared. Really do your research and get educated about your market. Then assemble your team. Use the example of John and other successful investors to guide you.
If you're not willing to put in the time, but you do want to invest, start by finding someone like John who has access to hard-to-find inventory.
Building a relationship with someone who knows what they're doing can be beneficial on both ends of the equation. An investment organization will get a dedicated buyer … and buyers will get better deals on properties not available to the public.
The key, on either side of the equation? Be prepared. Get educated. Form stellar relationships. And then take action.
Next week on the show, we'll talk about financing multi-family properties. AND, we'll introduce a pretty amazing new program.
Until then, go out and make some equity happen!
---
More From The Real Estate Guys™…
The Real Estate Guys™ radio show and podcast provides real estate investing news, education, training and resources to help real estate investors succeed.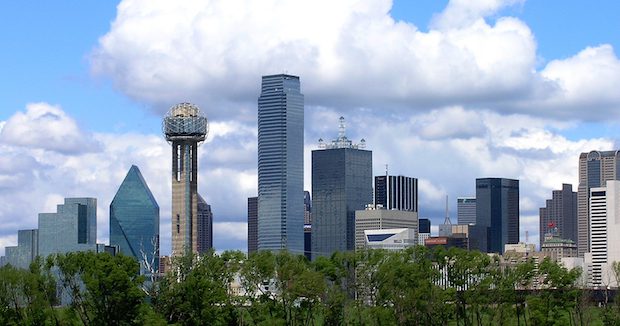 The Dallas – Fort Worth metro has been one of the best real estate investment markets of the last 8 years.
Where's it at today? Are the travails of the oil industry dragging Dallas real estate market down? And is Dallas still a darling of hedge fund and foreign investment? Do the recent reports of Dallas being the top market for real estate investment in 2016 still hold true?
To find out, we sit down with three boots-on-the-ground local Dallas real estate market experts…and take the residential real estate pulse of Big D.
Discussing how you can bring value to the table even when you have no dollars:
Your ask a question, but not in the form of an answer … this isn't Jeopardy show host, Robert Helms
His "I'm no tv host. I just play one on the radio" co-host, Russell Gray
Residential Management Professional at Frontline Property Managment, Jay Hartley
Broker/Owner at Professional Asset Management and Sales, Pam Blanco
Sales Director at American Real Estate Investments, John Larson
---
Listen
Subscribe
Broadcasting since 1997 with over 300 episodes on iTunes!
Review
Like the show? Help us reach new listeners by leaving us a quick review on iTunes. It takes just a minute of your time, and it would really help us out. Thank you so much!! (Don't know how? Follow these instructions.)
---
(Show Transcript)
Welcome
Robert Helms: Welcome to the Real Estate Guys Radio Program! Thanks for tuning into the show. We're in Dallas, Texas today. Let's say hello to our co-host, financial strategist Russell Gray.
Russell Gray: Hey, Robert!
Robert Helms: Always good to be in Texas!
Russell Gray: It's awesome. I love it here.
Robert Helms: Yee-haw! A week now I've been in Texas. Probably heard us last week on the show. And we heard it was the number one market according to the folks at Price, Waterhouse, Coopers. Not that they're the authority on real estate, but we look at all kinds of information, especially at the beginning of the year to see what markets are hot. A lot of folks are excited about the Dallas, Texas real estate market.
Russell Gray: Yeah, Dallas has been a market obviously we've been paying attention to for quite some time. Anybody go back and look at the archives, way back coming out of the great recession, you know, we've looked at different markets, and which ones were positioned to rebound well and do well, and we identified Dallas, Texas as being one of those.
Started coming out here, and of course, back then, properties were real inexpensive, and there was great demand, and good rental demand. And the rent ratios and all that stuff was really strong. And over time, the Dallas real estate market changed, right? Dallas was no longer the best kept secret.
Who's Investing in Dallas?
And you've got people not only from the local area investing here – people all over the United States are coming here. But you've got people from all over the world coming here.
One of the statistics I was really surprised at that I looked at about a year ago, was about 11% of the sales were coming from China, which I thought was really interesting. Of course, now we understand what's going on in China a whole lot more, and there's been a capital flight; people trying to get their money out of China, and into good, quality assets, like US real estate. When they looked, even though they loved the coastal cities like San Francisco, they actually really liked Dallas because of the strong local economy.
How Current Events and Factors Will Affect the Dallas Real Estate Market
Robert Helms: Well we've seen other changes in Dallas, right? For years and years and years, property values didn't change here very much. Nor did rents. Pretty stable. One of the great things about this market is the diversity of employment. There isn't one industry here. There's a lot of big industries here. And that's also one of the things you look at when you look at real estate markets.
You can make money owning a house anywhere in the world, but the market is such an important driver that you'd really want to understand what's beneath the demand for rent.
Russell Gray: Right, you know, we talk about this a lot. We look for jobs that are geographically linked. Jobs that cannot be easily moved. And two of those are things when you're pulling things out of the ground, like oil and gas, which Texas is known for. That's a job you can't move off shore. That's got to happen in the geography.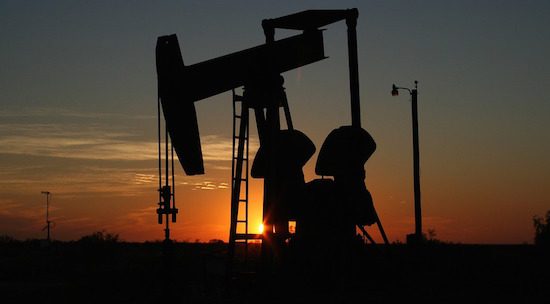 You could make the argument about farmland, and some other things like that, too. In Dallas' case, you've got distribution. That's another huge one. Dallas is a major distribution hub. One of the reasons we like Memphis; it's one of the reasons we like Atlanta. Of course, over the last year, or the last at least several months, we've watched the price of oil take a precipitous decline. It tanked, if you will.
Robert Helms: So to speak.
Russell Gray: It's been a slippery slope. So, at any rate, the big question now is, how is that going to affect the Texas economy? And in our case, how is that going to affect the Dallas real estate market?
My gut tells me, not as much as it would maybe some other Texas cities, where that is a much greater percentage. You know, if you pie chart an economy, and look at the Dallas real estate market, it's a piece for sure.
But they've got financial services here, obviously distribution like we talked about is here. There's a lot of other industries that are here in Dallas.
Technology, for example, medical, it's a huge educational city. There are a lot of great colleges here. So there's lots of reasons why people want to live here. There are lots of reasons why businesses want to locate here.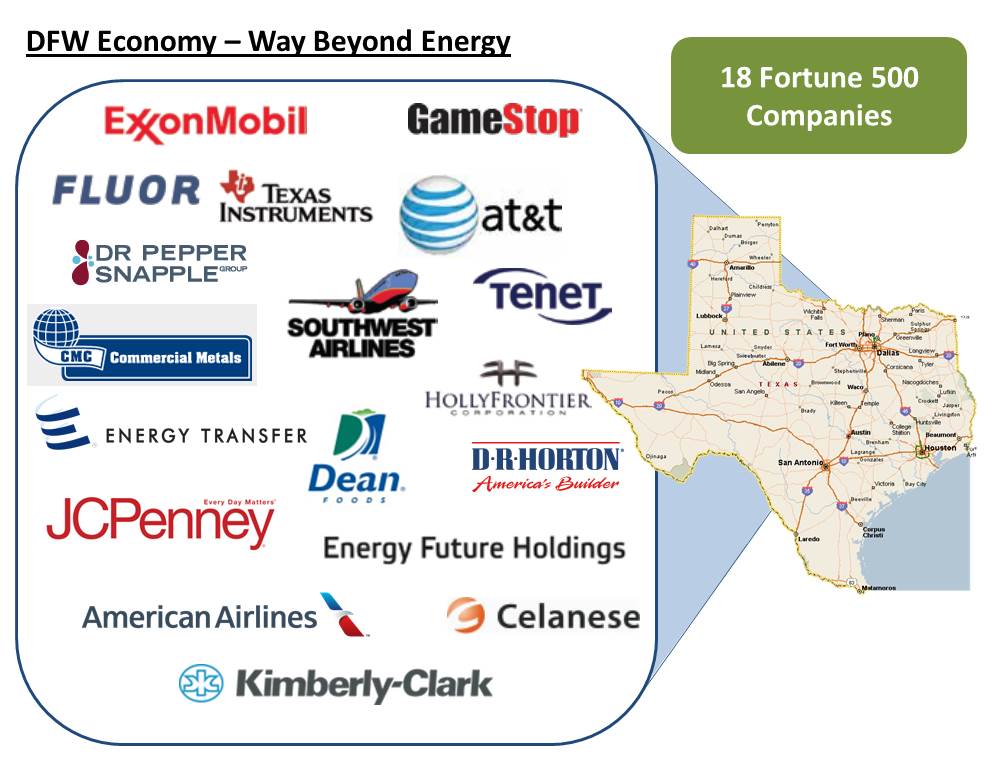 There are lots of reasons why people want to stay here after they've come here. They want to settle here. You know, colleges are a great way of bringing people in.
So, Dallas has many, many things going for it. Now we're in a place where people are saying maybe real estate's in a little bit of a bubble. We don't know. We'll see. How resilient would the Dallas real estate market be? It was very resilient last time. So, we're here to check all that out.
Jay Hartley and Property Management in the Dallas Real Estate Market
Robert Helms: We are in Dallas, Texas. Let's meet native Texan, Mr. Jay Hartley. How are you, sir?
Jay Hartley: How are ya'll?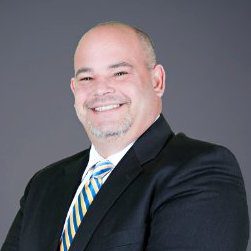 Robert Helms: Good, good. Welcome back to the show. We've had you on a number of times. You know, it's interesting, if you want to know the pulse of what's happening in a rental market, talk to a property manager. So you've been in the property management business a quarter of a century. How is it today? What's it looking like today in terms of tenants and just all that stuff, Jay?
Jay Hartley: We are rocking. The demand is just through the roof. Housing prices are going up. Rents are on the rise, and I love it.
Dealing With Rent Increases
Robert Helms: Well, that's a good point, because when we see a market get strong based on appreciation and housing prices going up, doesn't always means that rents go up, and we want them to as investors, for sure. You deal actually in a pretty wide range of property, but the bulk of what you guys manage is single family. So how is that working, and how do tenants take, say, a rent increase?
Jay Hartley: Well, they are coming to expect it. It's becoming easier and easier to justify a rental increase because of the market the way it is. And it takes me about 30 minutes to convince a tenant, if they're having any reservations about paying a higher rent, to let them go look at a couple of other properties and see what they're renting for.
And most of the time any tenant that I have and I tell them that their rent's going up, and they can renew for another year or two years or what have you, they're okay with paying more, cause they know what it's going to cost them to move, and pay the same rent or even higher than what I'm offering.
Robert Helms: Now are you seeing a change in terms of how frequently people move? Is that a change in the marketplace?
Jay Hartley: It is. Tenants are staying longer and longer, and it's surprising. We've become accustomed to multiple year leases, and we've had to try and work that into our model to where we're increasing. If somebody wants to do a long term lease, we'll work it out, but we need to build in some increases so I'm not losing my client's money.
Turn Around Time
Robert Helms: Now one of the things – a metric we look at, when it comes to marketplaces – days on the market, how long does it take to turn a property? And I can remember since we go back years and years, there were a few times in this market when it was a couple of months sometimes before you'd find a tenant. What does that look like today? A property becomes vacant, how long does it take to get it turned?
Jay Hartley: Typically it takes about a week. We could see anywhere from a week to 15-20 days. Whereas in the past, it was months at some point. A lot of times we'll have the property leased to a new tenant, if the old tenant's moving out. Or if we're buying and rehabbing a property, before it's ready we'll have it rented and a new tenant scheduled to move in.
Trend: Are People Buying More or Getting Out?
Robert Helms: Now let's talk about kind of the size of your company. You're about 800 houses under management right now. So, we ask you that almost every time that we see you. And that number's always gone up, so you're continuing to add investors, your client base.
As typically a real estate investor who has a house or multiple houses is. How is that? Are you seeing your current investors doubling down, buying more? Is that the key? Or are people saying, well the market is going well, we've seen appreciation, it's time to get out.
Jay Hartley: I'm seeing both and it's hard to adjust. We are seeing the clients that have owned their homes for 8 and 10 years that now see such an increase in their values that they see it as an opportunity to get out. But, I also see others where they just want more and more. They see the market on the rise, they know we're nowhere near the peak, so they're buying as much as they can get ahold of. And as much as I can find for them.
Robert Helms: And that's part of it, right? If I look at this marketplace and I say, I'm glad I bought houses 10 years ago, at the same time, a person coming in brand new, first time investor, maybe they don't have a lot of property yet, there's a lot of reasons that this market makes sense. Because of what we talked about in terms of the durability of the tenant base.
But is it too late? Are the properties still performing at today's rent and price value?
Jay Hartley: You know, hindsight is always 20/20. And I've listened to so many experts come on your show for years and years, and I wish we could have convinced people 5 and 6 years ago to come in droves, cause we needed them as much as we could get, and if we could, we'd be wealthier and smarter for it. But, it's not too late. There's still opportunity to be had. And if you're smart, you'll get off the couch and get up and buy some real estate, and help us fill the demand that we have right now.
Not Managing Your Own Portfolio
Robert Helms: Well, one of the things we love about you, Jay, is you're a guy that walks your talk. You're an investor and a landlord, but you don't manage your own properties.
Jay Hartley: No, I don't. I found out a long time ago it's not a good idea for me to be personally involved in my investments. So, in our company, no one manages their own portfolios. So, in actuality, my brother manages my homes, I manage my brother's, and my mother's, and all of our employees follow suit.
So, we don't want to become personally involved. I don't care what the tenant's story is. If you can't pay rent, you've got to go. I want them to pay rent. And if I'm personally involved, I'm liable to make a bad decision, so I don't.
Landlord Laws in Texas
Robert Helms: That's such an interesting mindset there. Now one more thing about property management that I want to cover quickly with you. For folks that maybe aren't familiar with Texas, we always like to, when we go into a market, ask, is it tenant friendly in terms of the laws and so forth? Is it landlord friendly? And Texas, the answer's obvious to us, but what say you there?
Jay Hartley: It is very landlord friendly. Some of the horror stories I've heard from other parts of the country just make me cringe when I hear the things that people have to go through in different states. We won't name any of those. But in Texas, it's very easy to be a landlord. We're able to evict quickly if we need to. The laws definitely favor the landlord.
Challenge of Not Enough Inventory
Robert Helms: Good stuff. Now one thing I wanted to ask you about, and this is more about that eating your own cooking thing, you saw this market get strong, and one of the challenges last year when we talked was, just not a lot of inventory available. The hedge funds had come in, and we'd been squeezed out in terms of margins, so you actually took kind of a detour if you will, and looked at building some property. Talk about that.
Jay Hartley: You know we try to follow market trends the best we can. We want to be ahead of the curve, and know where the pitfalls are if we can avoid them. So, one of the issues we saw coming down the pipe was that we didn't have enough inventory, and the deals were not strong as far as being able to buy properties and get them for investors, to where they could really make the great cash flow that they were expecting.
So, one of the ways that we tried to offset that was instead of buying, rehabbing, and leasing them out and selling them to investors, the turnkey model, we were having difficulty with that. So one of the solutions we came up with was we decided to start building our own homes.
So, initially I went out, and I hired a good builder – a very reputable builder. We started buying lots and land, and we started building our own homes, leasing them out, selling them to investors. A cheaper price than what they would have paid from a regular builder. And that was a very good model for us.
So we've enhanced that as much as we can, and that seems to be really growing for us. And I'm glad I took the risk. I was a little nervous about that at first, cause I'd never built a home in my life. But I got the right members together on my team, and we're very successful at it.
Robert Helms: Alright, good stuff. Well, as always, great to see you. Thanks for the update.
Jay Hartley: Thanks! Appreciate you being here.
(Get in touch with Jay Hartley)
Pam Blanco's Take on the Dallas Real Estate Market
Robert Helms: There's Jay Hartley. We're in Dallas, Texas talking about the market and what's going on. Let's say hello to our good friend Ms. Pam Blanco. How are you?
Pam Blanco: I'm good how are you?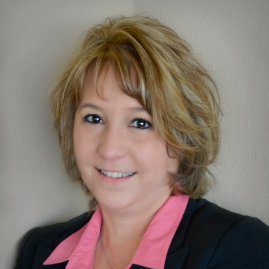 Robert Helms: I'm good. I hear you're busy.
Pam Blanco: We're very busy.
Robert Helms: Yeah, tell us about the market. We are excited to be here. From afar, people are saying Dallas is strong. We wanted to get on the street level and say, you know, you're working with clients. What's happening here locally?
Pam Blanco: Well, obviously there's a demand for inventory. We have a shortage. So, we've got a lot of buyers that are still looking for properties. We're starting to see more inventory come back on the market. So, we're seeing some foreclosures. So we're able to get some deals.
Still, the hedge funds are in binds. So they're a little bit more educated now, so they're not just paying way over market value. So, some of our hedge funds are paying attention to market values, and ROI's. We are seeing some good inventory come back, and we're starting to see business pick back up.
Robert Helms: Well, this is interesting, because you work with a lot of investors, one on one, and you've got certainly a book of clients, but you've actually represented some of those funds in the past.
Pam Blanco: I have.
Robert Helms: Yeah, so you see both sides of it.
Pam Blanco: I do. And we actually still work with a couple of hedge funds now. They used to buy quite a few properties a month, so we're starting to see that slow down. So, where they were buying 30-40 a month, they're buying 10-20. Whether it's been trial or error, they've educated themselves so they're careful on the properties that they choose.
The Process for Your Investors
Robert Helms: Now let's talk about the investors that you work with who come in, because you have a little bit different model sometimes with these folks. If someone is looking and interested in the Dallas real estate market place, you'll go out and you'll help them find a property, and then kind of manage them through the rehab of it.
Pam Blanco: So, we have investors, we'll send them ROI sheets. We have a rehab team, or a research team that searches for properties. We'll send them a list of properties. We'll walk them through the whole process from you know, their selection through actual closing.
Once they close, we will actually perform the rehab for them. So they have a choice. They can either buy a turnkey property, or they can get a little bit better deal and do the rehab.
Avoiding Over-improving Properties
Robert Helms: Now how do you decide how much work to do? When we toured a couple of your properties, it was amazing to see that you kind of just had a sense, or you tell me of how much is too much work? Cause you can see an over-improved property, where you're not going to get that return back, but enough where the tenant walks in and goes, yeah!
Pam Blanco: Well, most of it, you know, we'll try to pick properties that don't need extensive rehab, so you know, we're looking at properties that we can work with some of the bones and some of the structure that it has.
So if we don't have to replace the tile, we're not going to replace it. So we're going to pretty much design everything around what is actually there and what is functional. So, sometimes, you know, we have to replace cabinets. But I'm going to say our average rehab is going to be anywhere from $10,000 – $15,000.
Robert Helms: Ok.
Pam Blanco: So we're trying to keep as much that is there, without having to replace it to save them money.
Robert Helms: And because there's demand on the trades and so forth, what's the time for a $10,000 – $15,000 rehab? What's the turn around time on that?
Pam Blanco: Typically a week.
Robert Helms: Ok. So, you are looking at someone coming in, an investor coming in, buying a property that you know needs work, you've done a scope of work, or estimate of value?
Pam Blanco: We do. We actually walk the properties. We get a detailed list of what needs to be done. We give them the price, so once the property closes, our teams have already been in there. So we just send them and they can get it finished.
Apartments Demand in the Dallas Real Estate Market
Robert Helms: Now one of the interesting things as we've been getting to know each other over the years, is that you do a lot of single family, but you also do some multi-family and duplexes, four-plexes. How's that part of the market right now?
Pam Blanco: Again, supply's pretty low, but when we're able to find some properties and we can rehab them, they're typically in lower income areas, so we're able to go in and offer a better product than what is actually there. So we're able to get higher rents.
And so we're starting to set some of those trends in those neighborhoods where we're getting higher rent, and the expectation of some of the other owners is to rehab their properties, as well. So it's kind of a win-win.
Robert Helms: Now in terms of kind of that tenant profile, how low do you go? I mean, are you alright working in some of the tougher neighborhoods? Or where's kind of the sweet spot for what you guys are doing?
Pam Blanco: Typically, we're going to stay in a little bit higher end. We're going to try to keep – I think our lowest rent's $1,095.
So we try to stay in neighborhoods where we're not going to have a lot of theft, where we're not going to have a lot of turnover. Because what happens when you're into some of the lower income areas, these tenants typically don't have any savings account, so one little thing happens – they get in a car accident – they can't finish.
Choosing How Much to Spend on Fixing a Property
Robert Helms: So now imagine that you have somebody who comes in and they buy a property and they decide they don't want to do as much work as you might suggest. Do you just say, "Well, that's ok." You handle it or… tell me about that part of it. Cause I might look at your sheet and go, "$15,000? Gosh that makes a really pretty house, Pam, but, can't we rent this thing if I just slap on some paint?"
Pam Blanco: And sometimes the answer to that is yes. So there are some cosmetic things that we can do, that's going to make a difference and still be able to get a certain amount of rent.
But obviously we've got things that we have to bring up to the landlord codes, so we have to make sure those items are taken care of. You know, but some investors will come in and say I don't want to replace the appliances. You know, I probably have two more years left on the appliances. Or the AC; I probably have 4 years left.
They actually have a choice to go through our rehab list, and pick out the things that they choose not to do.
Strong Tenant Demand in the Dallas Real Estate Market
Robert Helms: Alright. Good stuff. Now, when you're looking at the other side of it, which is tenant demand, is that, you're seeing, strong? Tenant demand still?
Pam Blanco: There is a strong tenant demand. And, you know, but what we also hear is that there's a lot of management companies out there that their rehabs are less than quality rehabs. So, you know they'll go look at properties that are in really, really bad shapes, and they know when they come to one of our properties, that they're going to look very nice.
Acquiring Properties and Financing For Rehab
Robert Helms: Well, and that's a key. One of the distinctions is saving money, right, as Brian Tracy says, the pain of low quality often outlasts the pleasure of low price. If you cut too many corners, then you're hurting yourself, because a tenant's going to look at more than one property, and they're going to go, "Oooh." Right? Get that feeling.
Let's talk about from the acquisitions side. If I buy a property where the work's all been done, and I've got a tenant in there, and I financed that, then everyone knows what that looks like. But in this case, if I'm buying the property, and we looked at one earlier. It was $110,000 to buy it. It's going to need maybe $15,000 worth of work. How does the financing work on that? Do I have just have to come up with cash for the rehab?
Pam Blanco: Most of the investors will come up with the cash, because they don't want to finance that, but there are several lenders that will actually loan money for the rehab. So, they'll put the rehab in with the actual loan on the property. So they can finance their rehab in, and chances are their payments aren't going to be but maybe couple of dollars more.
Robert Helms: Alright, now, you're a Texan by choice; you weren't born here, right? And you and Jay know each other really well, and we always laugh at Jay because he's been here his whole life. What brought you to Texas, and even more so, does this seem like a market that has enough legs that you're going to stick around?
Pam Blanco: Well, I love the Dallas Texas real estate market. I've been selling real estate for 20 years in this market, and I love it. I'm actually from Ohio, but I came here as a child, so I didn't have a choice.
Robert Helms: Ah, you were drug along, and you stayed.
Pam Blanco: I won't leave.
Challenges in Dallas Real Estate Market
Robert Helms: What are the challenges in a market like this? Investors are coming in, Pam, and they're saying, "Alright, I get it. Dallas is great." But, what do they need to know before they come into a market like this?
Pam Blanco: They just need to make sure that they're with a good team. So, that it's somebody that understands the market, understands the neighborhoods, understands the schools, somebody that can help them, you know, in their decisions. They need a good property management company that's going to you know look out for their best interests, and make sure that they're managing that property.
Robert Helms: Alright, good stuff. Well, as always, thanks for your input, and we appreciate your time today.
Pam Blanco: Thank you.
(Get in touch with Pam Blanco)
John Larson and Choosing the Dallas Real Estate Market
Robert Helms: We're talking about the Dallas real estate market, and so blessed to have some folks who are working in this market, and very excited to introduce our listeners to someone who haven't talked to before. Let's say hi to John Larson. Hey John!
John Larson: Hey, Robert! How are you doing?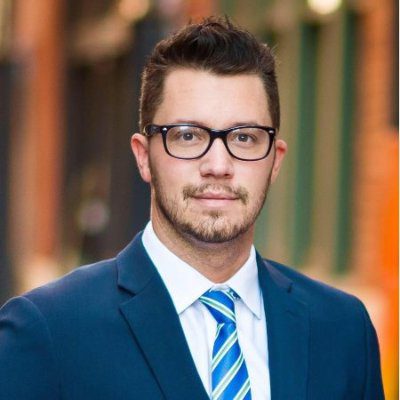 Robert Helms: I'm good! Welcome to the program. Now you came to Texas via Michigan. So tell us about your real estate background.
John Larson: Yeah, first and foremost, go blue! And, yeah. So I started off as a high-end, retail, real estate agent in Michigan. Things were good. You know, I learned a lot from there. I learned how to interact with buyers, what certain buyers were looking for, from a retail aspect.
But then, you know, I met a couple of investors who were doing a lot of high end flips in Michigan, and I just quickly realized I was getting a lot more steady business from the investors as opposed to, you know, the finicky "buyers are liars," which is something we throw around in the retail real estate industry.
But yes, I was just looking for more of a consistent money stream, so I felt like working with investors was the best option for me at that time in my career.
Robert Helms: Alright. We're focused, of course, today on what's happening in the Dallas real estate market. And you specifically came to Dallas. So tell us, why Dallas?
John Larson: Well, plain and simple: jobs are why we came to Dallas. We are a turnkey provider. We do produce more of an A class type investment, which, you know it's average sales price to one of our clients would be $170,000, average rent would be about $1,600.
And we do believe that Texas is the best market right now, and the major cities in Texas, these are the best markets that support that A class model.
The Process For A Class Buying
Robert Helms: Alright. Let's specifically talk about that model, because for a lot of folks, they want to look at a market and understand kind of the drivers behind it, right? In Real Estate Guys' vernacular, the first thing is your personal investment philosophy – who you are. Next is the market. I've got to find a market that can deliver.
Once I'm pretty solid on a market, and the market is strong, then I've got to find a team, cause they're going to help me, and then ultimately the property. But the property without the team isn't going to work very well.
So if we're talking about the market and how strong the market is, then the next thing is (of course you're talking about jobs and drivers and so forth) but then, do the numbers work? So the A class model is for a person that comes in and says, "You know what? I don't want to do any of the work. I just want to come in and I'm ready to go."
So when someone buys a property – when an investor buys a property from you guys, what's it like?
John Larson: Our properties are top notch. They're beautiful homes. I mean, you're looking at homes that range from anywhere from 1,500 square feet all the way up to I've sold properties that are 4,000 square feet. Fully renovated, you know we even changed down, everything out to all the light fixtures are brand new, the cover plates for the electrical outlets, and the light switches are completely replaced.
You walk through one of our homes, it almost looks like it's a high end flip, but it's a rental property. But we do also strategically make sure that we don't overspend on these rehabs. It looks nice, it's very appealing, it's appealing to our clients, our owners – and it's also very appealing to our tenants, as well. To where the homes rent out quick, the tenants stay in the properties for about average three years, and they're actually willing to pay over market value for our rentals.
Investor and Tenant Friendly
Robert Helms: Well, this is interesting, and that's part of our getting our pulse on the rental market today, that because the rental market is strong, we looked at a couple properties today that were representative, and very clean, very well done, but also with that eye of tenant friendly. Right?
A tenant's not going to rip this thing up and have it be terrible, used a lot of nice materials, but wear and tear friendly I guess you might say. When a tenant comes there shopping, and they're looking at three or four properties, and yours might be $100 a month more than the neighborhood property, but you can get that.
John Larson: Absolutely. And that's the goal. I mean, I obviously I want to set my owners up for success as real estate investors.
Yeah, when they walk through one of our homes as opposed to a home down the street, they're going to pay that extra $100 just because the home is completely renovated from top to bottom. Everything looks brand new. And it just is definitely worth that extra $100 for sure to that tenant, in that tenant's eyes.
The Dallas Real Estate Market Versus Some Other Markets
Robert Helms: Now, most of what you guys do is in the Dallas real estate market, but you have some other markets you work in. So, since we're kind of focusing on the Dallas real estate market, maybe compare and contrast a couple of the other markets that you guys are in, and what the main differences for an investor to consider.
John Larson: Yes, so our main Texas markets are Dallas, Fort Worth, Houston, and San Antonio. We also do produce properties in what I would say is a B class market, in St. Louis and Indianapolis.
Now, the reason why we're in Texas with the A class model is because the median home prices right now are set at a rate where I can actually go in and produce fully renovated, turnkey asset, in a nice, stable market, and then provide that to my clients at a 6-8% return.
Coming from the Midwest, you see that the median home prices there are a little inflated, to the point where I cannot actually produce an A class property there, and then give that property to my client at a 6-8% return.
So, I do produce what I would say is a B asset. They're more rent ranges from about $900-$1,100. And my price points on those I would say average sales price about $100,000. Now those are great markets for B class investment; however, like I said, I can't do an A investment there. But I do have other options for my clients, as well.
Robert Helms: That's such a great point, that every market is different, and where's there's opportunity is different. Right? To be able to produce the same quality of property we walked through today in one of those other markets – it's not going to make economic sense for an investor.
But a lot of the folks that are selling property there are selling to end users. An owner occupant will pay more for a property. So you're in a position where you're primary client base are investors. Couldn't you put some of those properties in the MLS and get more for them?
John Larson: Absolutely. I can sell any one of my homes in the MLS, especially here in Texas. The areas that we're buying in strategically, there's a lot of owner occupants in these areas as well.
I obviously don't want to buy in neighborhoods where it's strictly renters, but I do get a lot of repeat business, so many of my clients, they own one of my homes for 6 months to a year, they come back and they want to buy again because they have such a pleasurable experience.
Robert Helms: Well, that's what you're after, right?
John Larson: Absolutely.
Things to Learn for New Investors
Robert Helms: Good stuff. So now, I would imagine that you also work with folks that are early in their real estate investment career. Maybe it's their first or second investment property. So, what do you see with those folks, and what are the things you wish they knew?
John Larson: Well, I wish that they knew a lot more of what went into actually buying these properties distressed, what went into the renovations. What we do, we go above and beyond. As a turnkey provider, we're assuming all the risks of buying these properties at the foreclosure auction, or sight unseen.
We're assuming all the risks of the renovation process where a lot of early or new investors might not know to check the foundation, and check the main drain stack, and things like that. Because these are costly expenses, right?
If you go through and just kind of throw some paint on a property, and change the carpet out and the cabinets and whatnot, and make it look appealing for a renter, but then a couple months down the line, all of a sudden, the drain breaks, you've got a costly repair there – or you know, the furnace goes out, I mean, these are things that we take care of on the front end, so our clients, our owners, our investors don't have to worry about this stuff coming up months or years down the line.
Major Fixes Addressed With Goal of No Major Work To Be Done For 10 Years
Robert Helms: Well, you know, the way Pam had talked about a particular investor might say, "You know, I can squeeze two more years out of that," and certainly they're inclined if they want to, to do that. It's their property at the end of the day.
But you shared with us as you were touring us through one of the properties, that you want to make sure that there's no major work to the degree that you can ensure this, within ten years. You want everything to have serviceable life for ten years.
John Larson: Right, yeah, absolutely. So any major fixes, you know, roofs, all mechanicals, hot water tanks, HVAC – those things we need to make sure that there's at least ten years left of life on those types of fixes.
So that's another thing that we take above and beyond providing this turnkey asset. And I'm willing to warranty all these properties for one year after sale, because I do check to make sure all those big fixes, those big fix items, have at least ten years left of life on them.
Turnkey: Renovated and Rented Out
Robert Helms: Now we talk often about this idea of turnkey, and that means different things for different people. So, in your world, is that a property that a property that's tenanted already? Or it is just already to go?
John Larson: Yeah, my properties, when I say turnkey, that means that this property is fully renovated, and there is someone in there paying rent, right when you close on the property. And if for some reason whatsoever, I mean, the rental market right now in Texas is unreal, so, I have no problem renting out my properties.
But let's just say you close on a property that's under renovation, and I don't get it done on time, and you close on it. I'm still going to cover that rent, because I'm providing a turnkey asset, until we get that property finished, and I have someone in there physically paying rent each month.
Comparing Dallas and Other Markets in Texas
Robert Helms: Well, I know we're here focusing on the Dallas Real Estate market. Let's also talk just quickly about the other Texas markets and what you see there. If you're within a state, and you see, you know, a lot of the top markets in the predictions show we did a few weeks back were in Texas.
Any nuances or differences there? What's an investor going to see in San Antonio or Houston that might be different than what they're going to find in Dallas?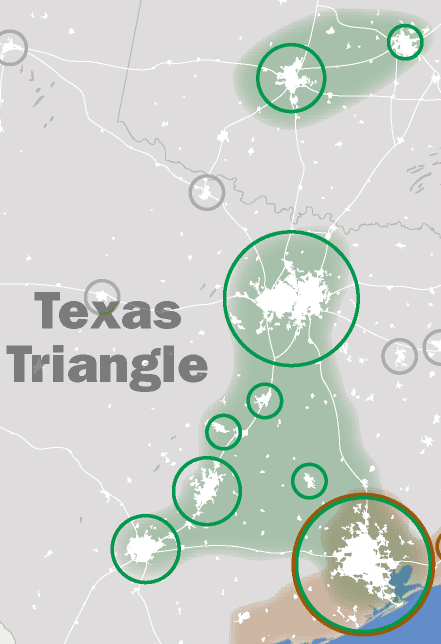 John Larson: Well, it's pretty similar. I mean, the price points are pretty similar right now. I think we're seeing in Dallas, prices are probably higher in Dallas than in my other markets, and the prices keep going up faster in Dallas than the other markets.
But in terms of the quality of house that you can purchase in these markets, and what they rent for – we're all pretty much in line, all four of these markets in Texas.
Robert Helms: Alright, good stuff. Well, this has been awesome. We're going to plan to get you back on the show and talk in more detail about what you guys do, but really appreciate you sharing, kind of as the new kid on the block in the Real Estate Guys' world, and the guy who strategically came to Dallas, what you're seeing in the market. Good stuff.
John Larson: Yep. Thanks, Robert.
Considering Opportunities and Risks In Real Estate
Robert Helms: We're in Dallas, Texas, talking about the market, and oh my goodness, sounds pretty good!
Russell Gray: Yeah, it's great. So I guess in summary I would say the bulls are still running in Big D.
Robert Helms: It seems like they are.
Russell Gray: Yeah, and that's good, because you have to do that, you know, the thing is you know, I love stats, right? I'm the research guy, financial strategist guy. I like to go back and look at the numbers.
The problem is, when you're looking at statistics, you're looking in the rearview mirror. You're looking at what happened a year ago, last quarter. I mean, if you're doing real good, it's like, "This is what happened last month," right?
But when you get a chance to talk to people, boots on the ground, people that are dealing with tenants, dealing with buyers, dealing with sellers that are tracking, they know how many people are standing in line right down to the neighborhood and product type. That's where you get real time data. That's your thumb on the pulse.
That's why we do these types of trips, right? It's the only way to do it. Because you see the data, you're like, "Ok, I can see what's going on."
Well, we've heard the whisperings, right? "Oh, oil is coming down, and it's going to have this detrimental effect on Texas economy, and Dallas obviously is a big part of the Texas economy. It's the largest economy in the state of Texas.
And you have to wonder, what kind of effect is that going to have? Those things show up at the street level. They show up in demand, where tenants can't pay if they don't have jobs, if they don't have incomes. Prices can't get bid up if people aren't moving there. Those are the types of things that you don't see.
And a lot of times people think that housing, for example, is a driver of economic activity; you heard the Feds say that all the time. "Oh, housing – we've got to stimulate housing, because it stimulates the economy." My personal opinion is that's backwards!
Robert Helms: It's the other way around.
Russell Gray: Yeah, housing is a reflection of a dynamic economy, so when I come into a town like Dallas, and I look at it in terms of its bones, you know, the infrastructure, the diversity, all the things we talked about at the top of the show. It's like, "Ok, this market makes sense." Now I want to take the temperature.
I want to see, is this really manifesting at the street level? Is it showing up in housing? Not is somebody goosing housing to create an artificial reading, but is it really showing up where it matters?
People like Jay, Pam, and John, who are at the street level, who are bidding on properties, who are screening tenants, who are placing people, or having to push through rent increases. And having, you know, Jay's talking about saying to the tenants, "Hey, you know what? You're going to have to accept this, because this is the market."
Robert Helms: Right, look around you.
Russell Gray: "This is the market you're in." And so, for me, coming here and hearing all of this from these guys is exciting. Because you know, I started to wonder, is this over. Yes I know that you can't buy the properties as inexpensively as you used to. I get that. And so, that's just the price you pay.
If we do have an economic downturn, I hope everybody's excited about that, right? It's not something to run away from. It's going to be an opportunity to step in and buy. Jay said, "Hey, if only you guys would have been buying 5 or 6 years ago." Well, these things run in cycles. The big question is, is this bull, in Dallas, done running? And I think based on what these folks all had to say, not yet. Probably still time to get in and take a look at it. So I'm glad we're here.
Robert Helms: Hearing John say that, "Well, the prices are higher in the Dallas real estate market, and they're going up higher in the Dallas real estate market," I mean, I don't think you ever could have said those words in the past. Ten years ago in Dallas, I mean, the price was the same as it was last year.
Russell Gray: Well, you know, that was one of my big things. When we first started coming here on field trips, I was in Los Angeles in 1979 / 1980. I commuted from Rancho Cucamonga, which is way out in San Bernardino County, all the way into the beach cities, where I worked in Long Beach.
So I got a chance to cover a lot of ground. It was more than a 60 mile, one way commute. Back then there was open space between the cities, right, as I would come through.
Today, it's not like that at all. It's one big blur. When we first started coming to Dallas, I noticed that the cities, and all this open space, you know, Grand Prairie for example, used to be this grand prairie between the two metropolitan areas, right? And now it's beginning to blur in. And when you start to see that, you realize that a market changes its personality.
You know, the old Neil Diamond song (and I know, I'm aging myself right now, clearly), but he opens up with "I am, I said," he goes, you know, "LA's fine, the sun shines most of the time, but the rents are low." Well, nobody says rents are low in LA today, but the market changed. Right?
He was talking about New York, it was really crowded, really competitive, really congested, rents were high. You come out to California, open, and cheap rent. But then a funny thing happened – it all filled up. I see that same thing happening in Dallas right now. And the Dallas real estate market has gone from pre-crash, being kind of a steady rental market, to being an appreciation market. It still cash flows.
You know, to me, that's a window of opportunity. If I could go back in time and buy in LA when property still cash flowed, and hold onto those things for the next 10-15 years based on locking in permanent financing, I'm going to see an escalation of rents, I'm going to see an escalation of value, and I fixed my debt. That's pretty good.
I'm not saying – no predictions here from me – I'm just saying, when you look at it, and you kind of look at comparing one market to another market, there's a lot of things I think, still to like about the Dallas real estate market.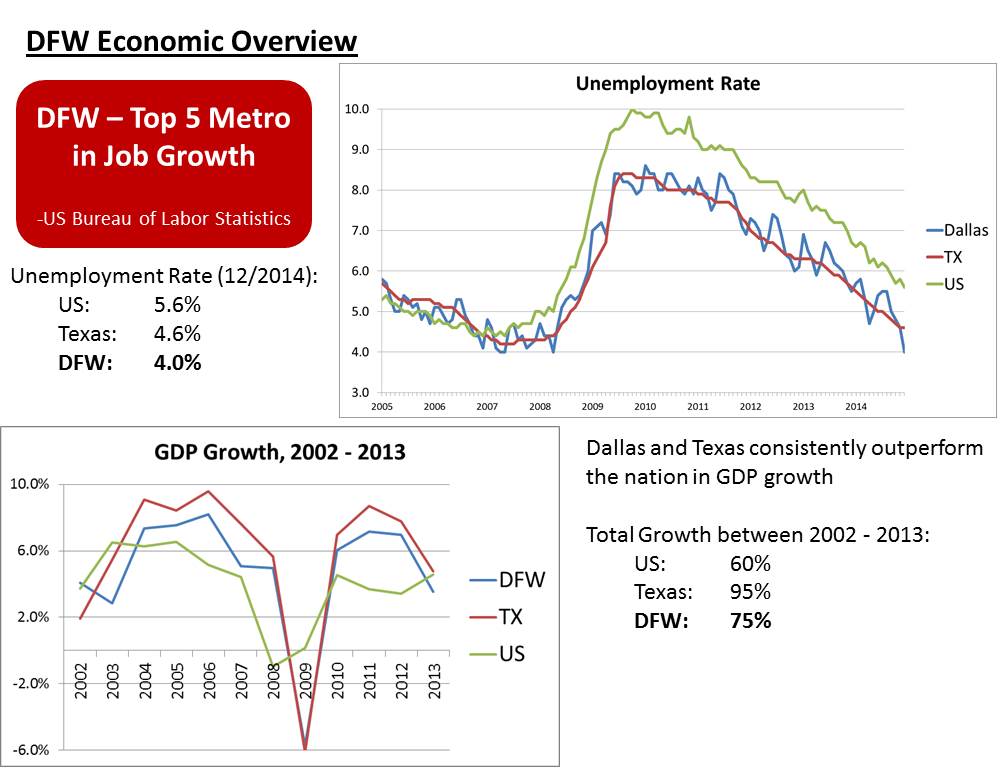 Robert Helms: Well, there's no real estate market that's risk free, right? Clint Eastwood says, if you want a guarantee buy a toaster. But if you're going to invest in real estate, you're going to take risks. And I don't think it's if there's going to be an economic downturn. It's when the next one happens.
A property that's purchased correctly, that has a bread and butter type tenant (it's not about the tenant in it today, it's about the person standing in line when the person moves out, right?), if there's enough tenant base, you're going to weather that storm. Buying right makes a lot of sense, and not buying into the hype.
What's great about a market like this is the diversity of jobs and industries means that there's a diversity of tenants. You know, buying something that's at the high end, that might work today, but that isn't going to work in every market. Buying at the super low end maybe doesn't work in every market. But when you're talking about those solid rental properties, you know, that's a good thing to have in your portfolio. Doesn't mean you put all your eggs in one basket, but it's hard to go wrong.
Understanding How Various Markets Work With Each Other
Russell Gray: Well, this one of the things. You get a lot of market observers, and they try and dump real estate into an asset class, and say, "Well, you know, real estate's in a bubble."
Real estate's not an asset class. Real estate can be down in one market, say, Detroit, Michigan, and it can be up in another market, say, Dallas, Texas, right? And so John's story, about moving because there was jobs here. When there's economic distress across the nation, then people move to where they have the best opportunity, where they have the best quality of life, where they can afford to have the things they used to have in a more expensive market. So let's say that there's a down turn.
You have to look at the major cities. Where would people want to move? I think Dallas, personally, has been actually a beneficiary of some of the weakness of other economic areas in the United States. Companies have moved here because it has a great labor pool, friendly business climate, friendly tax climate, great infrastructure.
Companies come here, they create jobs, and people come here for the jobs. I think that if we were to have another substantial downturn, and I would agree with you, I don't think it's a matter of if, it's a matter of when – I still think Dallas is going to end up being a winner.
It's going to be on the short list of places people will go seeking a better opportunity. I think there are other places in the country that are large population bases right now, that are not going to be places people want to go to. They are going to be places people and companies want to flee from. And I think that when they look at Dallas, Texas, as one of the choices, it's going to be on the short list of places they want to be.
Robert Helms: So come see Dallas. If you've listened to the Real Estate Guys for any period of time, you know that we love to go out and do our field trips, and we're going to plan one of those. We don't have a date on the calendar, but if you go to the website at realestateradioguys.com and look at events, you'll see the Dallas field trip, that's a place for you to say, "Hey, I'd be interested in that," and then when we have a date we'll let you know, cause the fine folks you heard today are very interested in showing you this marketplace.
And you've got to see the market first, before you even think about buying a property – understand what the drivers of the market are. Now, if you're ready to go before that, you're thinking, "You know what? No, I get it. And I want to buy a house this weekend." Well, awesome.
Go to our website, and you'll be able to in our resource center, find links to find all of the folks you heart today on the program, and go ahead and reach out and make contact. They'd be more than happy to let you know what's happening in their neck of the big Dallas woods.
Hey, big thanks to Jay, and John, and Pam for being with us today, and next week on the show, more good stuff. So, tell a friend about the Real Estate Guys.
Until then, go out and make some equity happen.
---
Listen on YouTube
Want More?
The Real Estate Guys™ radio show and podcast provides real estate investing news, education, training and resources that help real estate investors succeed.