An essential part of being a real estate investor is finding the perfect combination of market and product type. But markets, product types, and even financing are CONSTANTLY shifting.
How can you read the tea leaves and see what's in store?
Today, we offer some help in the form of Brad Sumrok. Brad has been investing for 16 years. These days, he also spends a significant amount of time teaching investors how to get into the multi-family space.
In this episode, we discuss choice gems from Brad's annual Apartment Market Forecast. We'll also look at what makes a good market and how YOU can get started … or move upwards … in multi-family investing.
In this episode of The Real Estate Guys™ show you'll hear from:
Your princely host, 

Robert Helms

His jester of a co-host, 

Russell Gray

The apartment king,

Brad Sumrok
---
Listen
---
Subscribe
Broadcasting since 1997 with over 300 episodes on iTunes!
---
Review
When you give us a positive review on iTunes you help us continue to bring you high caliber guests and attract new listeners. It's easy and takes just a minute! (Don't know how? Follow these instructions).
Thanks!
---
Three factors of the perfect market
Let's begin with some background.
Sixteen years ago, Brad made his first real estate investment. He didn't start out with single-family homes … No, Brad's first investment was a 32-unit apartment building.
Today, Brad teaches beginning and potential investors how they too can make a mark in the multi-family space with his popular Rat Race 2 Retirement courses.
Last year, his students purchased 37 apartment buildings in 14 different markets!
Along with his results-producing educational program, Brad produces a yearly Apartment Market Forecast … a data-driven report that looks at which markets in the U.S. are hot for apartment investors … and which are not.
The forecast can be divided into two main parts … old markets that still hold water, and new markets that hold opportunity for multi-family investors.
Brad gave us the run-down of his most important factors for investors.
"When I look at investing, I look at three things," he says. "The deal, the market, and the management team."
We asked him to dive into what makes a good market … and why.
Brad said he does tend to like big primary markets in general because of their diverse economies. But he avoids some large markets like Los Angeles, San Francisco, Seattle, and Boston because of laws that are unfavorable to landlords.
For Brad, landlord-friendly laws and strong economies are two major keys to an ideal market.
Brad says investors can find good deals in the suburbs within an hour of many major markets. While city centers may be too hot right now, surrounding areas have a bit less competition.
Besides landlord-friendly laws, Brad says there are two other major factors investors need to consider … asset appreciation and rent growth.
Together, these factors can help investors choose the perfect market.
Some markets, like Cleveland, Kansas City, and Detroit, have higher than average cap rates but negative population and job growth.
Investors want to look for a market that boasts positive scores in all three areas. Some of Brad's top picks for asset appreciation, rent growth, and landlord friendliness are Dallas, Tampa, Jacksonville, Orlando, and Phoenix.
Many investors worry that even in excellent markets, competition has heated up too much and they've missed the party.
To that, Brad says, "If you invest in your education and surround yourself with a good team, the odds are in your favor to make profitable investments."
Investors need to understand that all ships rise … and sink … with the tide.
In good times, rents and occupancy will be high. And in bad times, apartments are a safe haven because there is always a need for housing.
Choosing and financing properties
What kind of properties does Brad advise his students to invest in?
The answer is simple … B- and C-class assets.
The reason? In central urban cores, there is too much supply and not enough demand, resulting in high vacancies and low yields.
Outside the city core, investors can still buy for less than they can build. And if you choose your market smartly, job and population growth will guarantee a demand for affordable housing.
Brad says he generally advises investors to plan to hold on to a property for at least five years.
And in terms of loans, he notes it's essential to have predictability in financing. He works with students to help them obtain 10-12 year fixed-rate loans with an 80 percent loan to value.
It can be hard to find that type of financing in smaller markets and for smaller properties.
But it gets easier, says Brad, when investors realize they don't need to fork up all the money by themselves.
That's where syndication comes in.
To earn more and work less, turn to syndication
Without syndication, many investors run out of money.
Syndication not only allows investors to do bigger deals … it also offers economies of scale.
Larger properties with at least 60 units allow investors to hire a management company with the right level of cost to benefit.
At that size, management costs usually end up at about 5 percent of income, and possibly less if you have more units.
Plus, you get more data, more support, and more resources … for a smaller percentage of your revenue.
It's part of what Brad calls "the magic of apartments." Management costs for single-family homes, by comparison, usually run about 8-10 percent of your gross income.
Why not a 40-unit apartment? Forty units is enough to pay for a full-time person … without fully utilizing their time or efforts. But 60 is just about perfect.
Another benefit of buying big is that you DON'T have to do everything yourself. When you do a syndicated deal with other investors, your main responsibilities shift from the nitty-gritty details to regular communication with your management company about big-picture trends and issues.
The premise of multi-family investing is really the same as single-family … but financing, managing, tenant-landlord laws, inspections, and other factors are a bit different.
All that is learnable, however. To get educated, start by checking out Brad's webinar. He'll discuss why apartment investing is great for building passive streams of income, how YOU can get started, and what his top market picks are for 2018.
Investors evolve with education
In Brad's own words, "Anyone can do it." He told us there will always be competition, but even in today's economy, there are still so many markets that make sense.
"Investors just have to step up to the plate and take a swing," Brad says.
Just as you evolve as an investor, so do markets evolve … slowly, over time. Sometimes the shift happens so slowly … or so suddenly … that investors don't see it coming.
That's why folks like Brad are so important. He knows the apartment market space incredibly well, stays up to date … and is always willing to share his knowledge with other investors.
And although not every investor takes the same path to wealth that Brad did, there's something EVERY investor can learn from Brad's recommendations and suggestions for what makes a good market and a high-return investment.
As real estate investors, we have to take educating ourselves seriously. Whether that starts with a podcast, article, webinar, in-person event, or a training seminar like Brad's, education is the one thing that can help YOU become an effective, efficient investor.
---
More From The Real Estate Guys™…
The Real Estate Guys™ radio show and podcast provides real estate investing news, education, training and resources to help real estate investors succeed.
For Valentine's Day we thought we'd muse on why the right real estate is easy to love.
Of course, the operative word is "right" … as in Mr. or Miss "Right" …
… because anyone who's been in a bad relationship knows it's hard to have the right relationship with the wrong person.
And the same is true with real estate.
Right now, stock investors are realizing their investment vehicle of choice is a little bi-polar.  When it's good, it's great.  But when it's not … watch out below!
As we've already noted, we view the volatile stock market as a wonderful gift.
And while we don't want to judge anyone else's relationship … for us, it refreshes our love affair with the right real estate.
So let's take a look at some clues in the news about where we might find the right real estate.
Retail vs Industrial vs Multi-Family
As is often the case, the flip-side of a problem is an opportunity.  In the case of the allegedly Amazon fueled retail apocalypse, the flip-side winner is industrial.
In fact, this NREI Online article reports on their survey of commercial real estate investors … and some interesting points are raised …
" … the industrial sector is giving multi-family a run for its money."
" … whether it comes to occupancy rates, rents or even cap rates, sentiment has improved …"
"A majority [of respondents] think [the expansion cycle] will last more than a year …"
Now if you're not a commercial property investor (yet) … there's still useful insights here for you too.
For residential real estate investors … both single- and multi-family … it's smart to pay attention to the flow of industrial and office investment.
After all, your residential tenants need places to work.
So when you see capital flowing into industrial and office properties, it can be a good sign for local area employment.
The survey also found …
"… a majority of respondents (64 percent) said warehouse / distribution facilities in traditional locations would be most in demand going forward."
And quoting one of the respondents …
"E-commerce has resulted in changes to product shipment from distribution centers, as opposed to from retailers."
These surveys are interesting because they represent fairly current viewpoints of marketplace actors.  These aren't economists, researchers, or academics.
The respondents are the people with the checkbooks … who are deciding whether and where they'll invest … or not.
So it's one thing to listen to experts speculate on what decision-makers will do … and another to hear directly from market participants.
It's just another of the MANY reasons why we attend live conferences where we can have "man in the market" conversations …
… often with people who have no marketing agenda … and are willing talk candidly about what they're doing and why.  Those conversations are gold.
While far from scientific, it's a great way to get a sense of a market, sector, or demographic … and affirm whether or not some pundit's prediction has any real-world validity. 
Shift Happens
As e-commerce changes how retail businesses operate, their landlords feel the pain too.
But as the retail business shifts from walk-in to delivery service … while challenging for mall operators,  it means a big boom for distribution …
.. .and the markets, properties, and jobs that make distribution happen.
We've been longtime fans of distribution towns like Memphis and Dallas for this reason.
Other great things about distribution include the creation of working class jobs (great for tenants),  in relatively affordable areas (better ROI on properties).
And those jobs are impossible to offshore because the work needs to be done near the consumers.
Of course, we hope President Trump's pledge to bring manufacturing back to the United States works out "bigly".
So we're watching for the revival of rust-belt markets.  If we see commercial money move in, then residential is probably not too far behind.
But until manufacturing brings the front-end jobs back to the U.S., distribution is the other end of the supply chain.
After all, when all the stuff made in China and Mexico arrives in the United States, it needs to be distributed to the local consumers.
Commercial Investing … Not Just for the Rich
If you've ever gone shopping for a warehouse, big apartment complex, or mobile home park, you probably noticed they're a little pricey.
But you don't need to feel left out.
The secret to going bigger is syndication.  It's a way to take your real estate investing hobby and turn it into a full-time enterprise … with a lot of upside.
It's not as complicated as it seems because you can even hire the experts and mentors you need in whatever niche you choose.
We've seen many mom-and-pop investors build big multi-million-dollar portfolios simply by sharing their deals with private investors.
Of course, the other side of the opportunity is to be one of those "silent partners" in a syndicated deal.
So we created the Investor Registry to help private investors find the kind of opportunities they're interested in.
Looking for Mr. (or Miss) Good Deal
Only the older folks will have any idea what that means … but everyone who's ever date to find a good match knows it can be a minefield.
And yet, almost everyone does it anyway.
We realize the urge to invest isn't as compelling as … well, you know …
But the point is there's some work to do to find the investment markets, sectors, and opportunities best for you.  No one can do it for you … and it won't happen by itself.
But like true love … when you find it, it's awesome and totally worth the effort.
Until next time … good investing!
---
More From The Real Estate Guys™…
The Real Estate Guys™ radio show and podcast provides real estate investing news, education, training, and resources to help real estate investors succeed.
Some think of real estate as a long game … and it is. But does that mean you should devote your energy to a tricky investment for years?
It can be a smart choice to pick investments that will give you the life you want WHILE you're managing your investment … not just after the fact.
There's a cost for any investment … the cost of learning how to manage your investment. The question is whether you want your learning curve to be steep or gently sloping.
In this episode of The Real Estate Guys™ show, we chat with return guest John Larson about what criteria investors should look at to reduce trouble and toil. We'll also chat about Dallas … why it's a great market for peace of mind investments, and whether it's too late to buy there.
Listen in! You'll hear from:
Your dazzled-by-Dallas host, 

Robert Helms

His dallying co-host, 

Russell Gray

Eight-decade investor

Bob Helms

Turnkey real estate provider

John Larson
---
Listen
---
Subscribe
Broadcasting since 1997 with over 300 episodes on iTunes!
---
Review
When you give us a positive review on iTunes you help us continue to bring you high caliber guests and attract new listeners. It's easy and takes just a minute! (Don't know how? Follow these instructions).
Thanks!
---
Is it too late to invest in Dallas?
Dallas is a shining star. Job markets have demonstrated incredible growth. Expense ratios are down because of rising rents, and the potential for appreciation is going up.
The city is also attractive to both international and local investors. When people who actually live in a market want to work with investors, you know it's a hot market.
Dallas has been on our shortlist of great investments for a while, but with its recent growth, some investors are asking themselves whether it's too late to invest in the city.
John Larson is a managing partner at American Real Estate Investments (AREI). These days he spends a lot of time in Dallas, one of AREI's top markets.
We asked him whether it was too late for investors to get in on this Texas hot spot.
John told us, "The window is closing, but there's still opportunity." John thinks Dallas is still an affordable market … for now.
What happens if investors don't get in now? It really might be too late, John says. It's not that depreciation will continue, but that the rent numbers won't work because of the discrepancy between the cost and the rate.
The A-class strategy
In John's view, buyers should prioritize good neighborhoods, solid properties, and responsible demographics. The challenge with dying markets is that there are many additional expenses and responsibilities … filling frequent vacancies, doing frequent upkeep, and evicting tenants and finding new ones.
In the same vein, rental properties simply won't perform if there isn't anyone to move in. Although properties in better neighborhoods may cost more, vacancies will be far lower. And in general, Dallas is far and away less expensive than most other major U.S. cities.
Your goal shouldn't be to invest the absolute least amount of dollars possible, but to get the best return. John's trick for finding worthwhile properties is to look for an after-repair value of $300,000 or more.
Investors benefit from higher rents for higher value properties because they will not only get positive cash flow, but they won't be likely to get tenants who will have to be evicted or who run out without paying rent.
Because of economy of scale and efficiency, businesses like AREI can provide deals that would be hard to find elsewhere in a popular market … off-market deals that can be offered at reasonable prices.
We asked John what an ideal investment looks like. John specializes in single-family rentals and sees a lot of potential with these properties. He told us he'd zoom in on three things:
Start with the market

. John wants to see a growing, diverse economy that doesn't rely on one industry for jobs.

Look at the median home price.

The national median home price is about $250,000. The ideal market should have home prices in line or below the national average … otherwise, investors won't find affordable properties.

Look at rental rates.

Investors should look for strong rental prices and high demand. Tenants paying the median rent should be solidly middle class.
Investments that fit these criteria are low-risk because they provide a good cost-to-return ratio and offer stable, predictable returns. Go lower, and you'll never get a passive investment because there is too much upkeep and unpredictability.
Investors from high-cost markets like California looking for a place to park their money are flocking to Dallas because it offers both good cash flow and the potential for continued appreciation.
Designing your personal investment philosophy
As the Real Estate Guys™, our investment philosophy has changed a lot over the years. In the beginning, we were drawn toward fantastically priced properties in lower class neighborhoods.
We had to get our heads around the fact that crap happens in poor properties in bad neighborhoods … even with overwhelmingly fabulous managers.
On paper, great properties in nice neighborhoods don't sizzle as much in terms of returns, but they make life much more enjoyable and perform more consistently.
Want a relaxing retirement? Don't get headache properties. We've learned it really is true that you get what you pay for.
The properties you invest in should be properties you're comfortable holding forever … properties you'd be comfortable having your children manage.
Many new investors start out looking at lower-priced, lower-class properties, and then move to the A- and B-class properties like we did.
We think perhaps investors should turn that paradigm around and start with the low-hassle, low-risk properties, then work their way to the harder-to-manage lots.
Choosing a successful market
John strategically picked the Dallas market to invest in. So, we asked him what other markets he's doing business in, and why.
John started out in Kansas City and St. Louis with AREI, and he says that area is a solid place to make an investment, especially in B-class properties. Because property taxes are lower, investors may see a higher rate of return as well … although the area is not experiencing the same exponential growth as Dallas.
John's goal is to stay out of C-class properties, although investors who already have a few properties in their portfolio may want to consider investing in different types of properties to get nice blended returns.
Dallas will eventually top out and get too expensive. John thinks when that happens, investors will see secondary markets start to explode … which is why he is always on the lookout for the next best place to invest.
Get educated
We loved having John on the show because Dallas is absolutely on our short list of great places to park your money.  
With solid A- and B-class neighborhoods, high-caliber tenants, increasing demand, and a diverse job market, we're not the only ones interested in Dallas. Now is the time to get in, while you can.
But investors new to Dallas need more than a good property … they need boots on the ground. A solid market plus a solid team is a killer combination.
Interested in seeing how John and his team acquire and rehab properties? Check out AREI 101, an education series by AREI chock-full of helpful information. And listen in to the show to get access to a special report John's compiled just for our listeners.
Whether Dallas is the market for you or not, we hope we got you thinking about the difference between a property with the best possible cash flow on paper, and a property with more modest returns and significantly less headache.
Want to see Dallas for yourself? Get on the advance notice list for our Dallas field trips here so you can be the first to know about upcoming trips with The Real Estate Guys™.
Like we always say, effective action requires education.
---
More From The Real Estate Guys™…
The Real Estate Guys™ radio show and podcast provides real estate investing news, education, training and resources to help real estate investors succeed.
Whether you invest on Wall Street or Main Street, we know you want to know which way the cashflow is going. (We've never met an investor who DIDN'T make an effort to take note of current trends in the marketplace.)
In this episode of The Real Estate Guys™, we invited multi-market investor Aaron Adams to give us his insight into the hottest trends in today's market.
Aaron is an active investor AND property manager in multiple single-family markets across the nation. His broad experience and expertise allow him to operate at a high level … and we like that he's still down to earth.
Listen in to the show today to hear from:
Your keeping-up-with-the-trends host, Robert Helms
His trying-to-keep-up co-host, Russell Gray
Single-family home expert, Aaron Adams
---
Listen
---
Subscribe
Broadcasting since 1997 with over 300 episodes on iTunes!
---
Review
When you give us a positive review on iTunes you help us continue to bring you high caliber guests and attract new listeners. It's easy and takes just a minute! (Don't know how? Follow these instructions).
Thanks!
---
From high school teacher to millionaire
In the early 2000s, Aaron Adams was a high-school history teacher making $40,000 a year. One night, watching an infomercial, he had a realization … he could make good money just by buying and selling houses.
He knew real estate was complex. So being an academic, he checked out every real estate investing book in the library.
The first book that really lit his passion for real estate was Robert Kiyosaki's Rich Dad, Poor Dad. "I lost sleep from that book," remembers Aaron.
From that point on, Aaron was absorbed in soaking up as much new knowledge as he could. It wasn't long before he took action, buying his first house and flipping it for a $50,000 profit.
Those first earnings were empowering, especially when Aaron realized he could make more from flipping one house than he did in a year at his teaching job. Over the next four years, Aaron flipped about 60 more properties. He also continued his real estate education, eventually getting his broker's license.
These days, Aaron's no longer teaching. Instead, he manages properties all over the nation. We asked him how he made the jump from flipping to property management.
He told us his interest in property management stemmed from an interest in reinvesting. By that point, he'd made over a million dollars.
Aaron used a four-point criteria to examine potential markets, eventually landing on Indianapolis, Indiana. With a couple of partners, he started Alpine Property Management, eventually expanding to Dallas, Kansas City, Las Vegas, Charlotte, and locations in California.
Most property managers stick to one location, but Aaron's specialized market knowledge guided his strategic decisions about where to invest in properties.
Aaron told us his unique business model stems from a desire to control the deals he makes and the outcomes he gets.
Aaron controls the whole process … from construction and renovation, to property management and upkeep. This allows Aaron to ensure the viability of his assets … for himself AND his investors.
"Outsourcing creates a volatility point," says Aaron. Although running a business this way is harder and takes more time, it also offers Aaron more control. "I can really guarantee the numbers," notes Aaron.
Big-picture trends
In today's market, almost anyone can make money flipping houses. But there's a lot of uncertainty when we consider what's going to happen to our investments in the long run.
We asked Aaron about his mindset in today's flush (and volatile) market.
Aaron noted that if you're investing for rental income, rents actually go up in a downturn. They're not tied to your property value.
His take on things? One of the best hedges for market fluctuations is rental income.
So how do you figure out which markets will get you the best rental incomes? Aaron told us the two main things he looks for … PEOPLE and JOBS.
More specifically, he looks for a high rate of population growth and a low rate of unemployment.
We also asked Aaron for his insight on general macro trends in the market right now. He noted that while the stock market is going up, home ownership has been decreasing … and that's never happened before.
What does this mean for YOU? For one thing, "There's never been a better time to be a landlord," as Aaron puts it.
More people are renting than ever before, whether they're millennials with high student debt or aging baby boomers who were hit hard by the recession.
Aaron sees unprecedented interest by Wall Street in the real estate investing game over the past several years. More and more, Wall Street investors agree that real estate is a great place to park their money.
Aaron himself partnered with a fund, providing his know-how in operations management in exchange for funding. That partnership has provided a source of liquidity for his clients.
Another big trend Aaron's noticed is the undersupply of new construction.
There's a predictable number of new houses that need to be built every year to sustain the U.S. population: about 1.7 million. Over the last four years, as a nation we've underbuilt by almost 4 million properties.
Aaron sees incredible opportunity in those numbers. "There's never been a better time to build in blue-collar working-class neighborhoods," he says.
Those entry-level homes are the kind of properties that sell well to investors. And if you think about it, property is ALWAYS going to be in demand … everyone needs a place to sleep at night.
Blue-collar neighborhoods provide an additional advantage … the working class tenants in these neighborhoods rarely find themselves in a position to buy homes, provide a stable stream of great tenants.
Aaron's figured out how to turn this to his advantage AND provide blue-collar workers the opportunity to buy their first home. His program converts rentals to seller-financed loans. Investors go from landlords to bankers … and lock in appreciation with tenants they already know and trust.
Aaron's factors for success in local markets
We asked Aaron how the macro trends affect the markets he invests in. He gave us a lot of insight.
First and foremost, Aaron never stays complacent. He's always exploring new opportunities. "When we sell, we say, 'What's next?'" says Aaron.
Aaron gave us a rundown of some of the most compelling reasons he invests where he does.
For example, Charlotte, North Carolina, is the largest banking center in the U.S. besides Manhattan. It is the number one population growth city in the country, and has a diversified population and workforce. And the city is very proactive about revitalization and public transport.
Indianapolis hits similar (excellent) metrics. Healthcare is huge. There are three universities, contributing about 100,000 students. Unemployment is low. The city is business friendly, with low LLC and permitting costs and eviction allowances.
In addition, Indy's home to the largest sporting event in the world. The rise in non-traditional vacation lodging, like Airbnb, allows real estate investors to essentially "cannibalize" hotels. In one month, Aaron told us he reaped $50,000 from just 10 properties he uses for temporary lodging.
Aaron owns over 2,500 single-family residences. He's able to pluck up properties in places like Charlotte and Indianapolis because he can look at the big picture.
"People think you're a victim to the market when you buy a rental property," Aaron told us, but in his experience, that's not true.
At this point in his career, Aaron's able to hit a pretty predictable 5-10% appreciation rate. He controls his vacancy rate by controlling rents, keeping it in the 5-7% zone. If your vacancy rate is lower than that, you're probably not getting enough rent, he says.
Want to get more insight about the biggest nationwide trends? Aaron's prepared an extensive report for you that also includes information about his exclusive educational opportunities. Listen in to find out how YOU can get access to a complimentary copy!
Keeping up with his studies
Aaron's a great example of the power of the purple book, as we like to say. (Shout out to Robert Kiyosaki for getting so many folks started in the real estate investing game!)
He's also a great example of the generosity of entrepreneurs.
It can be hard to see the big picture, but as a former teacher, Aaron is always studying. We're really impressed at his ability to see the view from 35,000 feet and then bring that data down to earth.
To see the big picture AND manage the tiny details? Now that's a good businessperson.
---
 More From The Real Estate Guys™…
The Real Estate Guys™ radio show and podcast provides real estate investing news, education, training and resources to help real estate investors succeed.
Generally, the harder a property is to find, the better it will be. But finding hidden properties means playing an insider's game.
The key to finding properties in a high-demand market is developing your own deal flow from people with unique access to information.
Relying on the same information sources everyone else relies on means you get deals that have been picked over … and these aren't the tasty kind of leftovers.
When the market is hot and demand is high, you want sellers and contacts who'll come to YOU first.
In our latest episode, we share tips and techniques for how to get your unfair share in a saturated market, all through building relationships with insiders.
Our expert guest, John Larson, manages multiple turnkey real estate purchases each month in one of the nation's hottest markets. You'll hear from:
Your ahead-of-the-game host, 

Robert Helms

His gaming-the-system co-host, 

Russell Gray
Managing director and partner at American Real Estate Investments, John Larson
---
Listen
---
Subscribe
Broadcasting since 1997 with over 300 episodes on iTunes!
---
Review
When you give us a positive review on iTunes you help us continue to bring you high caliber guests and attract new listeners. It's easy and takes just a minute! (Don't know how? Follow these instructions).
Thanks!
---
Relying on relationships
John Larson is a managing director and partner at American Real Estate Investments (AREI), where they buy and sell properties in one of the hottest single-family housing markets in the nation. Dallas!
Because of steep population growth that shows no signs of stopping soon, Dallas is a market in heavy demand. It's easy to lease properties and keep them leased, which is a big plus for investors.
But high demand also means a high saturation of investors. We asked John what it takes to be successful when lots of people are after the same properties.
He told us that success is all about two things: your relationships and your consistency.
First, relationships. John's assembled a team of pros whom he trusts to do most of the heavy lifting before they even make a bid on a property.
Dallas has a housing auction once a month. Before the auction, John's team gets a list of the properties up for sale and researches each one to identify properties that work for them.
When John and his team show up at the auction, a good chunk of the properties listed don't show up.
John is very careful about sticking to a pre-identified target price and not overpaying for properties, so his team often ends up with only a small handful from the original list of forty or so.
Acquiring even one good property at a decent price takes hours of work and investigation, so having a team that knows what they're doing is a HUGE asset for John.
John's emphasis on relationships doesn't stop with his team. If you go to any real estate networking event in the Dallas area, it's pretty much a given that you'll find John or someone from his team there.
John says this persistent networking has netted him connections with agents who have their hands on all kinds of properties.
We asked John why anyone would want to sell to an investor instead of an owner occupant who is willing to pay a higher price up front.
His answer? Eight out of ten investors he works with at AREI come back and buy another property. In the end, John's entire business model comes down to relationships.
Cutting costs with consistency
Consistency is also key to John's success. John and his team always use the same buying strategy: they buy with cash and close quickly.
They've identified a niche in the housing market and don't generally stray from it … single-family properties in middle-class neighborhoods that lease for about $1,600 a month.
This is a sweet spot that John's found works best in terms of finding trustworthy tenants who will pay on time, treat the property well, and stay long-term.
Last year, John also brought his property management team in-house. By doing so, he reaped multiple benefits.
Just to name a few, he now enjoys economies of scale, targets maintenance and management to a certain demographic, and buys materials in bulk.
John's also been working with the same repair and maintenance crew for over five years. He takes care of them, and they know he'll give them a constant stream of new work.
Basic tweaks and techniques like these allow John to make his properties more attractive—and thus more profitable—every year.
Finding hidden inventory
Many new investors start their investigation efforts by making a beeline to an MLS (multiple listing service). Although checking out what's on the MLS isn't necessarily a bad place to start, John warns that most inventory on the MLS will be picked through.
"All of our good opportunities are off market," John says.
What needs to happen for John and his team to find that hidden inventory?
Well, first, investors need to know what they're looking for, be financially prepared, and able to make decisions quickly once they find an opportunity.
Most importantly, they need to form the right relationships.
John has built a team of experts that is constantly in tune with the market—which isn't too hard when AREI's volume of purchases reaches into the hundreds.
For new and less experienced investors, John recommends they do their research … a lot of it. Before investors come to AREI, John asks that they research the market and make sure they understand exactly what they're investing in.
And he recommends investors make sure they're financially prepared. The best investors are the ones who know exactly what they want and what they can afford.
It's these trusted and trustworthy investors like these who benefit from the properties people like John can acquire.
If you're interested in more tips on succeeding in a crowded market, John has written a booklet called Hot Tips for Hot Markets.
And, a heads up: John is holding an investor workshop and tour in April. Participants will get to meet John and AREI's investment coordinators, acquisitions team, and even some of the lenders AREI works with. They'll also get to see how AREI professionally manages and renovates properties and get a good feel for how the Dallas market works.
Gaining access to the insiders' club
Lots of beginning investors might read a book, attend a seminar, Google some information, maybe even visit a potential market.
John and investors like him are ahead of the game—they're going to exclusive auctions and getting listings from short-selling agents. In short, they have access to inventory that no one else has even seen.
Can you work your way up? Yes. But it does take time to become part of the insiders' club.
If you're willing to put in the work, start by being prepared. Really do your research and get educated about your market. Then assemble your team. Use the example of John and other successful investors to guide you.
If you're not willing to put in the time, but you do want to invest, start by finding someone like John who has access to hard-to-find inventory.
Building a relationship with someone who knows what they're doing can be beneficial on both ends of the equation. An investment organization will get a dedicated buyer … and buyers will get better deals on properties not available to the public.
The key, on either side of the equation? Be prepared. Get educated. Form stellar relationships. And then take action.
Next week on the show, we'll talk about financing multi-family properties. AND, we'll introduce a pretty amazing new program.
Until then, go out and make some equity happen!
---
More From The Real Estate Guys™…
The Real Estate Guys™ radio show and podcast provides real estate investing news, education, training and resources to help real estate investors succeed.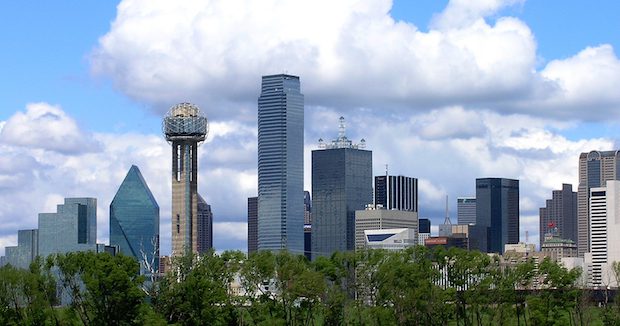 The Dallas – Fort Worth metro has been one of the best real estate investment markets of the last 8 years.
Where's it at today? Are the travails of the oil industry dragging Dallas real estate market down? And is Dallas still a darling of hedge fund and foreign investment? Do the recent reports of Dallas being the top market for real estate investment in 2016 still hold true?
To find out, we sit down with three boots-on-the-ground local Dallas real estate market experts…and take the residential real estate pulse of Big D.
Discussing how you can bring value to the table even when you have no dollars:
Your ask a question, but not in the form of an answer … this isn't Jeopardy show host, Robert Helms
His "I'm no tv host. I just play one on the radio" co-host, Russell Gray
Residential Management Professional at Frontline Property Managment, Jay Hartley
Broker/Owner at Professional Asset Management and Sales, Pam Blanco
Sales Director at American Real Estate Investments, John Larson
---
Listen
Subscribe
Broadcasting since 1997 with over 300 episodes on iTunes!
Review
Like the show? Help us reach new listeners by leaving us a quick review on iTunes. It takes just a minute of your time, and it would really help us out. Thank you so much!! (Don't know how? Follow these instructions.)
---
(Show Transcript)
Welcome
Robert Helms: Welcome to the Real Estate Guys Radio Program! Thanks for tuning into the show. We're in Dallas, Texas today. Let's say hello to our co-host, financial strategist Russell Gray.
Russell Gray: Hey, Robert!
Robert Helms: Always good to be in Texas!
Russell Gray: It's awesome. I love it here.
Robert Helms: Yee-haw! A week now I've been in Texas. Probably heard us last week on the show. And we heard it was the number one market according to the folks at Price, Waterhouse, Coopers. Not that they're the authority on real estate, but we look at all kinds of information, especially at the beginning of the year to see what markets are hot. A lot of folks are excited about the Dallas, Texas real estate market.
Russell Gray: Yeah, Dallas has been a market obviously we've been paying attention to for quite some time. Anybody go back and look at the archives, way back coming out of the great recession, you know, we've looked at different markets, and which ones were positioned to rebound well and do well, and we identified Dallas, Texas as being one of those.
Started coming out here, and of course, back then, properties were real inexpensive, and there was great demand, and good rental demand. And the rent ratios and all that stuff was really strong. And over time, the Dallas real estate market changed, right? Dallas was no longer the best kept secret.
Who's Investing in Dallas?
And you've got people not only from the local area investing here – people all over the United States are coming here. But you've got people from all over the world coming here.
One of the statistics I was really surprised at that I looked at about a year ago, was about 11% of the sales were coming from China, which I thought was really interesting. Of course, now we understand what's going on in China a whole lot more, and there's been a capital flight; people trying to get their money out of China, and into good, quality assets, like US real estate. When they looked, even though they loved the coastal cities like San Francisco, they actually really liked Dallas because of the strong local economy.
How Current Events and Factors Will Affect the Dallas Real Estate Market
Robert Helms: Well we've seen other changes in Dallas, right? For years and years and years, property values didn't change here very much. Nor did rents. Pretty stable. One of the great things about this market is the diversity of employment. There isn't one industry here. There's a lot of big industries here. And that's also one of the things you look at when you look at real estate markets.
You can make money owning a house anywhere in the world, but the market is such an important driver that you'd really want to understand what's beneath the demand for rent.
Russell Gray: Right, you know, we talk about this a lot. We look for jobs that are geographically linked. Jobs that cannot be easily moved. And two of those are things when you're pulling things out of the ground, like oil and gas, which Texas is known for. That's a job you can't move off shore. That's got to happen in the geography.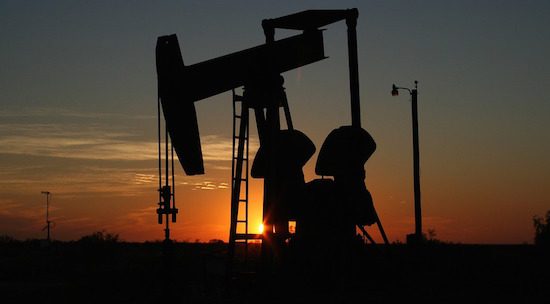 You could make the argument about farmland, and some other things like that, too. In Dallas' case, you've got distribution. That's another huge one. Dallas is a major distribution hub. One of the reasons we like Memphis; it's one of the reasons we like Atlanta. Of course, over the last year, or the last at least several months, we've watched the price of oil take a precipitous decline. It tanked, if you will.
Robert Helms: So to speak.
Russell Gray: It's been a slippery slope. So, at any rate, the big question now is, how is that going to affect the Texas economy? And in our case, how is that going to affect the Dallas real estate market?
My gut tells me, not as much as it would maybe some other Texas cities, where that is a much greater percentage. You know, if you pie chart an economy, and look at the Dallas real estate market, it's a piece for sure.
But they've got financial services here, obviously distribution like we talked about is here. There's a lot of other industries that are here in Dallas.
Technology, for example, medical, it's a huge educational city. There are a lot of great colleges here. So there's lots of reasons why people want to live here. There are lots of reasons why businesses want to locate here.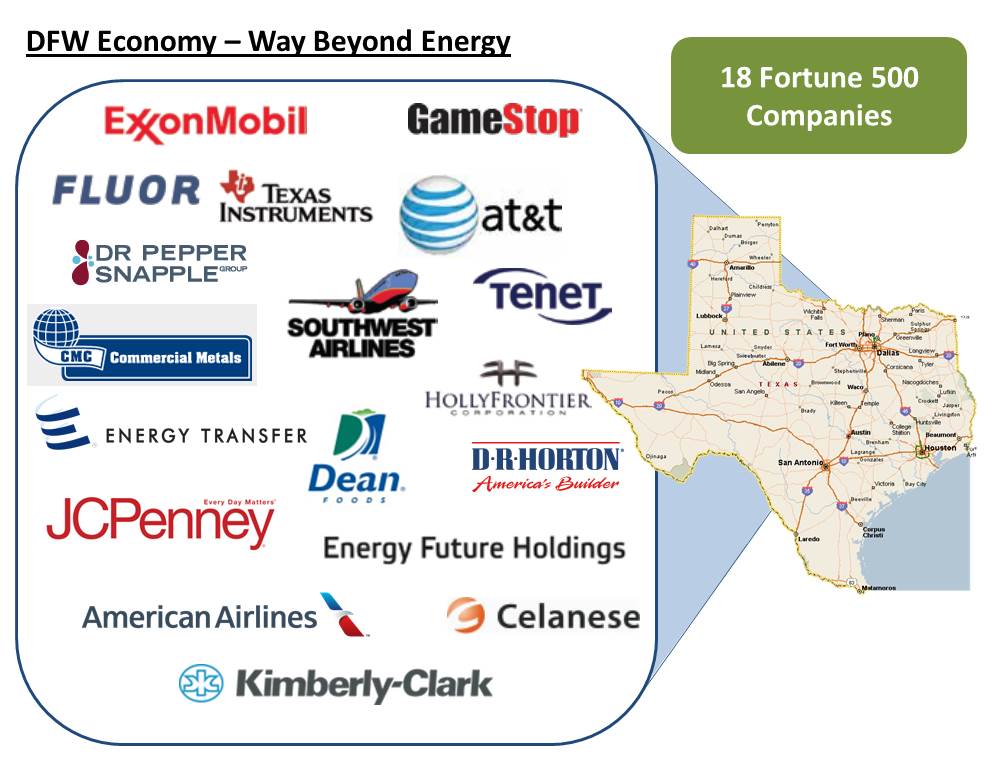 There are lots of reasons why people want to stay here after they've come here. They want to settle here. You know, colleges are a great way of bringing people in.
So, Dallas has many, many things going for it. Now we're in a place where people are saying maybe real estate's in a little bit of a bubble. We don't know. We'll see. How resilient would the Dallas real estate market be? It was very resilient last time. So, we're here to check all that out.
Jay Hartley and Property Management in the Dallas Real Estate Market
Robert Helms: We are in Dallas, Texas. Let's meet native Texan, Mr. Jay Hartley. How are you, sir?
Jay Hartley: How are ya'll?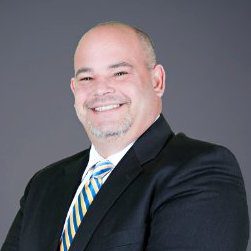 Robert Helms: Good, good. Welcome back to the show. We've had you on a number of times. You know, it's interesting, if you want to know the pulse of what's happening in a rental market, talk to a property manager. So you've been in the property management business a quarter of a century. How is it today? What's it looking like today in terms of tenants and just all that stuff, Jay?
Jay Hartley: We are rocking. The demand is just through the roof. Housing prices are going up. Rents are on the rise, and I love it.
Dealing With Rent Increases
Robert Helms: Well, that's a good point, because when we see a market get strong based on appreciation and housing prices going up, doesn't always means that rents go up, and we want them to as investors, for sure. You deal actually in a pretty wide range of property, but the bulk of what you guys manage is single family. So how is that working, and how do tenants take, say, a rent increase?
Jay Hartley: Well, they are coming to expect it. It's becoming easier and easier to justify a rental increase because of the market the way it is. And it takes me about 30 minutes to convince a tenant, if they're having any reservations about paying a higher rent, to let them go look at a couple of other properties and see what they're renting for.
And most of the time any tenant that I have and I tell them that their rent's going up, and they can renew for another year or two years or what have you, they're okay with paying more, cause they know what it's going to cost them to move, and pay the same rent or even higher than what I'm offering.
Robert Helms: Now are you seeing a change in terms of how frequently people move? Is that a change in the marketplace?
Jay Hartley: It is. Tenants are staying longer and longer, and it's surprising. We've become accustomed to multiple year leases, and we've had to try and work that into our model to where we're increasing. If somebody wants to do a long term lease, we'll work it out, but we need to build in some increases so I'm not losing my client's money.
Turn Around Time
Robert Helms: Now one of the things – a metric we look at, when it comes to marketplaces – days on the market, how long does it take to turn a property? And I can remember since we go back years and years, there were a few times in this market when it was a couple of months sometimes before you'd find a tenant. What does that look like today? A property becomes vacant, how long does it take to get it turned?
Jay Hartley: Typically it takes about a week. We could see anywhere from a week to 15-20 days. Whereas in the past, it was months at some point. A lot of times we'll have the property leased to a new tenant, if the old tenant's moving out. Or if we're buying and rehabbing a property, before it's ready we'll have it rented and a new tenant scheduled to move in.
Trend: Are People Buying More or Getting Out?
Robert Helms: Now let's talk about kind of the size of your company. You're about 800 houses under management right now. So, we ask you that almost every time that we see you. And that number's always gone up, so you're continuing to add investors, your client base.
As typically a real estate investor who has a house or multiple houses is. How is that? Are you seeing your current investors doubling down, buying more? Is that the key? Or are people saying, well the market is going well, we've seen appreciation, it's time to get out.
Jay Hartley: I'm seeing both and it's hard to adjust. We are seeing the clients that have owned their homes for 8 and 10 years that now see such an increase in their values that they see it as an opportunity to get out. But, I also see others where they just want more and more. They see the market on the rise, they know we're nowhere near the peak, so they're buying as much as they can get ahold of. And as much as I can find for them.
Robert Helms: And that's part of it, right? If I look at this marketplace and I say, I'm glad I bought houses 10 years ago, at the same time, a person coming in brand new, first time investor, maybe they don't have a lot of property yet, there's a lot of reasons that this market makes sense. Because of what we talked about in terms of the durability of the tenant base.
But is it too late? Are the properties still performing at today's rent and price value?
Jay Hartley: You know, hindsight is always 20/20. And I've listened to so many experts come on your show for years and years, and I wish we could have convinced people 5 and 6 years ago to come in droves, cause we needed them as much as we could get, and if we could, we'd be wealthier and smarter for it. But, it's not too late. There's still opportunity to be had. And if you're smart, you'll get off the couch and get up and buy some real estate, and help us fill the demand that we have right now.
Not Managing Your Own Portfolio
Robert Helms: Well, one of the things we love about you, Jay, is you're a guy that walks your talk. You're an investor and a landlord, but you don't manage your own properties.
Jay Hartley: No, I don't. I found out a long time ago it's not a good idea for me to be personally involved in my investments. So, in our company, no one manages their own portfolios. So, in actuality, my brother manages my homes, I manage my brother's, and my mother's, and all of our employees follow suit.
So, we don't want to become personally involved. I don't care what the tenant's story is. If you can't pay rent, you've got to go. I want them to pay rent. And if I'm personally involved, I'm liable to make a bad decision, so I don't.
Landlord Laws in Texas
Robert Helms: That's such an interesting mindset there. Now one more thing about property management that I want to cover quickly with you. For folks that maybe aren't familiar with Texas, we always like to, when we go into a market, ask, is it tenant friendly in terms of the laws and so forth? Is it landlord friendly? And Texas, the answer's obvious to us, but what say you there?
Jay Hartley: It is very landlord friendly. Some of the horror stories I've heard from other parts of the country just make me cringe when I hear the things that people have to go through in different states. We won't name any of those. But in Texas, it's very easy to be a landlord. We're able to evict quickly if we need to. The laws definitely favor the landlord.
Challenge of Not Enough Inventory
Robert Helms: Good stuff. Now one thing I wanted to ask you about, and this is more about that eating your own cooking thing, you saw this market get strong, and one of the challenges last year when we talked was, just not a lot of inventory available. The hedge funds had come in, and we'd been squeezed out in terms of margins, so you actually took kind of a detour if you will, and looked at building some property. Talk about that.
Jay Hartley: You know we try to follow market trends the best we can. We want to be ahead of the curve, and know where the pitfalls are if we can avoid them. So, one of the issues we saw coming down the pipe was that we didn't have enough inventory, and the deals were not strong as far as being able to buy properties and get them for investors, to where they could really make the great cash flow that they were expecting.
So, one of the ways that we tried to offset that was instead of buying, rehabbing, and leasing them out and selling them to investors, the turnkey model, we were having difficulty with that. So one of the solutions we came up with was we decided to start building our own homes.
So, initially I went out, and I hired a good builder – a very reputable builder. We started buying lots and land, and we started building our own homes, leasing them out, selling them to investors. A cheaper price than what they would have paid from a regular builder. And that was a very good model for us.
So we've enhanced that as much as we can, and that seems to be really growing for us. And I'm glad I took the risk. I was a little nervous about that at first, cause I'd never built a home in my life. But I got the right members together on my team, and we're very successful at it.
Robert Helms: Alright, good stuff. Well, as always, great to see you. Thanks for the update.
Jay Hartley: Thanks! Appreciate you being here.
(Get in touch with Jay Hartley)
Pam Blanco's Take on the Dallas Real Estate Market
Robert Helms: There's Jay Hartley. We're in Dallas, Texas talking about the market and what's going on. Let's say hello to our good friend Ms. Pam Blanco. How are you?
Pam Blanco: I'm good how are you?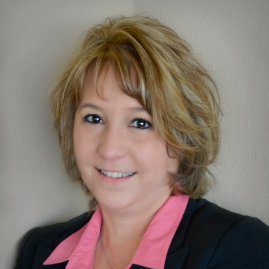 Robert Helms: I'm good. I hear you're busy.
Pam Blanco: We're very busy.
Robert Helms: Yeah, tell us about the market. We are excited to be here. From afar, people are saying Dallas is strong. We wanted to get on the street level and say, you know, you're working with clients. What's happening here locally?
Pam Blanco: Well, obviously there's a demand for inventory. We have a shortage. So, we've got a lot of buyers that are still looking for properties. We're starting to see more inventory come back on the market. So, we're seeing some foreclosures. So we're able to get some deals.
Still, the hedge funds are in binds. So they're a little bit more educated now, so they're not just paying way over market value. So, some of our hedge funds are paying attention to market values, and ROI's. We are seeing some good inventory come back, and we're starting to see business pick back up.
Robert Helms: Well, this is interesting, because you work with a lot of investors, one on one, and you've got certainly a book of clients, but you've actually represented some of those funds in the past.
Pam Blanco: I have.
Robert Helms: Yeah, so you see both sides of it.
Pam Blanco: I do. And we actually still work with a couple of hedge funds now. They used to buy quite a few properties a month, so we're starting to see that slow down. So, where they were buying 30-40 a month, they're buying 10-20. Whether it's been trial or error, they've educated themselves so they're careful on the properties that they choose.
The Process for Your Investors
Robert Helms: Now let's talk about the investors that you work with who come in, because you have a little bit different model sometimes with these folks. If someone is looking and interested in the Dallas real estate market place, you'll go out and you'll help them find a property, and then kind of manage them through the rehab of it.
Pam Blanco: So, we have investors, we'll send them ROI sheets. We have a rehab team, or a research team that searches for properties. We'll send them a list of properties. We'll walk them through the whole process from you know, their selection through actual closing.
Once they close, we will actually perform the rehab for them. So they have a choice. They can either buy a turnkey property, or they can get a little bit better deal and do the rehab.
Avoiding Over-improving Properties
Robert Helms: Now how do you decide how much work to do? When we toured a couple of your properties, it was amazing to see that you kind of just had a sense, or you tell me of how much is too much work? Cause you can see an over-improved property, where you're not going to get that return back, but enough where the tenant walks in and goes, yeah!
Pam Blanco: Well, most of it, you know, we'll try to pick properties that don't need extensive rehab, so you know, we're looking at properties that we can work with some of the bones and some of the structure that it has.
So if we don't have to replace the tile, we're not going to replace it. So we're going to pretty much design everything around what is actually there and what is functional. So, sometimes, you know, we have to replace cabinets. But I'm going to say our average rehab is going to be anywhere from $10,000 – $15,000.
Robert Helms: Ok.
Pam Blanco: So we're trying to keep as much that is there, without having to replace it to save them money.
Robert Helms: And because there's demand on the trades and so forth, what's the time for a $10,000 – $15,000 rehab? What's the turn around time on that?
Pam Blanco: Typically a week.
Robert Helms: Ok. So, you are looking at someone coming in, an investor coming in, buying a property that you know needs work, you've done a scope of work, or estimate of value?
Pam Blanco: We do. We actually walk the properties. We get a detailed list of what needs to be done. We give them the price, so once the property closes, our teams have already been in there. So we just send them and they can get it finished.
Apartments Demand in the Dallas Real Estate Market
Robert Helms: Now one of the interesting things as we've been getting to know each other over the years, is that you do a lot of single family, but you also do some multi-family and duplexes, four-plexes. How's that part of the market right now?
Pam Blanco: Again, supply's pretty low, but when we're able to find some properties and we can rehab them, they're typically in lower income areas, so we're able to go in and offer a better product than what is actually there. So we're able to get higher rents.
And so we're starting to set some of those trends in those neighborhoods where we're getting higher rent, and the expectation of some of the other owners is to rehab their properties, as well. So it's kind of a win-win.
Robert Helms: Now in terms of kind of that tenant profile, how low do you go? I mean, are you alright working in some of the tougher neighborhoods? Or where's kind of the sweet spot for what you guys are doing?
Pam Blanco: Typically, we're going to stay in a little bit higher end. We're going to try to keep – I think our lowest rent's $1,095.
So we try to stay in neighborhoods where we're not going to have a lot of theft, where we're not going to have a lot of turnover. Because what happens when you're into some of the lower income areas, these tenants typically don't have any savings account, so one little thing happens – they get in a car accident – they can't finish.
Choosing How Much to Spend on Fixing a Property
Robert Helms: So now imagine that you have somebody who comes in and they buy a property and they decide they don't want to do as much work as you might suggest. Do you just say, "Well, that's ok." You handle it or… tell me about that part of it. Cause I might look at your sheet and go, "$15,000? Gosh that makes a really pretty house, Pam, but, can't we rent this thing if I just slap on some paint?"
Pam Blanco: And sometimes the answer to that is yes. So there are some cosmetic things that we can do, that's going to make a difference and still be able to get a certain amount of rent.
But obviously we've got things that we have to bring up to the landlord codes, so we have to make sure those items are taken care of. You know, but some investors will come in and say I don't want to replace the appliances. You know, I probably have two more years left on the appliances. Or the AC; I probably have 4 years left.
They actually have a choice to go through our rehab list, and pick out the things that they choose not to do.
Strong Tenant Demand in the Dallas Real Estate Market
Robert Helms: Alright. Good stuff. Now, when you're looking at the other side of it, which is tenant demand, is that, you're seeing, strong? Tenant demand still?
Pam Blanco: There is a strong tenant demand. And, you know, but what we also hear is that there's a lot of management companies out there that their rehabs are less than quality rehabs. So, you know they'll go look at properties that are in really, really bad shapes, and they know when they come to one of our properties, that they're going to look very nice.
Acquiring Properties and Financing For Rehab
Robert Helms: Well, and that's a key. One of the distinctions is saving money, right, as Brian Tracy says, the pain of low quality often outlasts the pleasure of low price. If you cut too many corners, then you're hurting yourself, because a tenant's going to look at more than one property, and they're going to go, "Oooh." Right? Get that feeling.
Let's talk about from the acquisitions side. If I buy a property where the work's all been done, and I've got a tenant in there, and I financed that, then everyone knows what that looks like. But in this case, if I'm buying the property, and we looked at one earlier. It was $110,000 to buy it. It's going to need maybe $15,000 worth of work. How does the financing work on that? Do I have just have to come up with cash for the rehab?
Pam Blanco: Most of the investors will come up with the cash, because they don't want to finance that, but there are several lenders that will actually loan money for the rehab. So, they'll put the rehab in with the actual loan on the property. So they can finance their rehab in, and chances are their payments aren't going to be but maybe couple of dollars more.
Robert Helms: Alright, now, you're a Texan by choice; you weren't born here, right? And you and Jay know each other really well, and we always laugh at Jay because he's been here his whole life. What brought you to Texas, and even more so, does this seem like a market that has enough legs that you're going to stick around?
Pam Blanco: Well, I love the Dallas Texas real estate market. I've been selling real estate for 20 years in this market, and I love it. I'm actually from Ohio, but I came here as a child, so I didn't have a choice.
Robert Helms: Ah, you were drug along, and you stayed.
Pam Blanco: I won't leave.
Challenges in Dallas Real Estate Market
Robert Helms: What are the challenges in a market like this? Investors are coming in, Pam, and they're saying, "Alright, I get it. Dallas is great." But, what do they need to know before they come into a market like this?
Pam Blanco: They just need to make sure that they're with a good team. So, that it's somebody that understands the market, understands the neighborhoods, understands the schools, somebody that can help them, you know, in their decisions. They need a good property management company that's going to you know look out for their best interests, and make sure that they're managing that property.
Robert Helms: Alright, good stuff. Well, as always, thanks for your input, and we appreciate your time today.
Pam Blanco: Thank you.
(Get in touch with Pam Blanco)
John Larson and Choosing the Dallas Real Estate Market
Robert Helms: We're talking about the Dallas real estate market, and so blessed to have some folks who are working in this market, and very excited to introduce our listeners to someone who haven't talked to before. Let's say hi to John Larson. Hey John!
John Larson: Hey, Robert! How are you doing?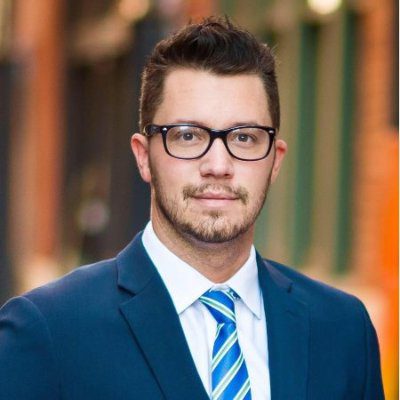 Robert Helms: I'm good! Welcome to the program. Now you came to Texas via Michigan. So tell us about your real estate background.
John Larson: Yeah, first and foremost, go blue! And, yeah. So I started off as a high-end, retail, real estate agent in Michigan. Things were good. You know, I learned a lot from there. I learned how to interact with buyers, what certain buyers were looking for, from a retail aspect.
But then, you know, I met a couple of investors who were doing a lot of high end flips in Michigan, and I just quickly realized I was getting a lot more steady business from the investors as opposed to, you know, the finicky "buyers are liars," which is something we throw around in the retail real estate industry.
But yes, I was just looking for more of a consistent money stream, so I felt like working with investors was the best option for me at that time in my career.
Robert Helms: Alright. We're focused, of course, today on what's happening in the Dallas real estate market. And you specifically came to Dallas. So tell us, why Dallas?
John Larson: Well, plain and simple: jobs are why we came to Dallas. We are a turnkey provider. We do produce more of an A class type investment, which, you know it's average sales price to one of our clients would be $170,000, average rent would be about $1,600.
And we do believe that Texas is the best market right now, and the major cities in Texas, these are the best markets that support that A class model.
The Process For A Class Buying
Robert Helms: Alright. Let's specifically talk about that model, because for a lot of folks, they want to look at a market and understand kind of the drivers behind it, right? In Real Estate Guys' vernacular, the first thing is your personal investment philosophy – who you are. Next is the market. I've got to find a market that can deliver.
Once I'm pretty solid on a market, and the market is strong, then I've got to find a team, cause they're going to help me, and then ultimately the property. But the property without the team isn't going to work very well.
So if we're talking about the market and how strong the market is, then the next thing is (of course you're talking about jobs and drivers and so forth) but then, do the numbers work? So the A class model is for a person that comes in and says, "You know what? I don't want to do any of the work. I just want to come in and I'm ready to go."
So when someone buys a property – when an investor buys a property from you guys, what's it like?
John Larson: Our properties are top notch. They're beautiful homes. I mean, you're looking at homes that range from anywhere from 1,500 square feet all the way up to I've sold properties that are 4,000 square feet. Fully renovated, you know we even changed down, everything out to all the light fixtures are brand new, the cover plates for the electrical outlets, and the light switches are completely replaced.
You walk through one of our homes, it almost looks like it's a high end flip, but it's a rental property. But we do also strategically make sure that we don't overspend on these rehabs. It looks nice, it's very appealing, it's appealing to our clients, our owners – and it's also very appealing to our tenants, as well. To where the homes rent out quick, the tenants stay in the properties for about average three years, and they're actually willing to pay over market value for our rentals.
Investor and Tenant Friendly
Robert Helms: Well, this is interesting, and that's part of our getting our pulse on the rental market today, that because the rental market is strong, we looked at a couple properties today that were representative, and very clean, very well done, but also with that eye of tenant friendly. Right?
A tenant's not going to rip this thing up and have it be terrible, used a lot of nice materials, but wear and tear friendly I guess you might say. When a tenant comes there shopping, and they're looking at three or four properties, and yours might be $100 a month more than the neighborhood property, but you can get that.
John Larson: Absolutely. And that's the goal. I mean, I obviously I want to set my owners up for success as real estate investors.
Yeah, when they walk through one of our homes as opposed to a home down the street, they're going to pay that extra $100 just because the home is completely renovated from top to bottom. Everything looks brand new. And it just is definitely worth that extra $100 for sure to that tenant, in that tenant's eyes.
The Dallas Real Estate Market Versus Some Other Markets
Robert Helms: Now, most of what you guys do is in the Dallas real estate market, but you have some other markets you work in. So, since we're kind of focusing on the Dallas real estate market, maybe compare and contrast a couple of the other markets that you guys are in, and what the main differences for an investor to consider.
John Larson: Yes, so our main Texas markets are Dallas, Fort Worth, Houston, and San Antonio. We also do produce properties in what I would say is a B class market, in St. Louis and Indianapolis.
Now, the reason why we're in Texas with the A class model is because the median home prices right now are set at a rate where I can actually go in and produce fully renovated, turnkey asset, in a nice, stable market, and then provide that to my clients at a 6-8% return.
Coming from the Midwest, you see that the median home prices there are a little inflated, to the point where I cannot actually produce an A class property there, and then give that property to my client at a 6-8% return.
So, I do produce what I would say is a B asset. They're more rent ranges from about $900-$1,100. And my price points on those I would say average sales price about $100,000. Now those are great markets for B class investment; however, like I said, I can't do an A investment there. But I do have other options for my clients, as well.
Robert Helms: That's such a great point, that every market is different, and where's there's opportunity is different. Right? To be able to produce the same quality of property we walked through today in one of those other markets – it's not going to make economic sense for an investor.
But a lot of the folks that are selling property there are selling to end users. An owner occupant will pay more for a property. So you're in a position where you're primary client base are investors. Couldn't you put some of those properties in the MLS and get more for them?
John Larson: Absolutely. I can sell any one of my homes in the MLS, especially here in Texas. The areas that we're buying in strategically, there's a lot of owner occupants in these areas as well.
I obviously don't want to buy in neighborhoods where it's strictly renters, but I do get a lot of repeat business, so many of my clients, they own one of my homes for 6 months to a year, they come back and they want to buy again because they have such a pleasurable experience.
Robert Helms: Well, that's what you're after, right?
John Larson: Absolutely.
Things to Learn for New Investors
Robert Helms: Good stuff. So now, I would imagine that you also work with folks that are early in their real estate investment career. Maybe it's their first or second investment property. So, what do you see with those folks, and what are the things you wish they knew?
John Larson: Well, I wish that they knew a lot more of what went into actually buying these properties distressed, what went into the renovations. What we do, we go above and beyond. As a turnkey provider, we're assuming all the risks of buying these properties at the foreclosure auction, or sight unseen.
We're assuming all the risks of the renovation process where a lot of early or new investors might not know to check the foundation, and check the main drain stack, and things like that. Because these are costly expenses, right?
If you go through and just kind of throw some paint on a property, and change the carpet out and the cabinets and whatnot, and make it look appealing for a renter, but then a couple months down the line, all of a sudden, the drain breaks, you've got a costly repair there – or you know, the furnace goes out, I mean, these are things that we take care of on the front end, so our clients, our owners, our investors don't have to worry about this stuff coming up months or years down the line.
Major Fixes Addressed With Goal of No Major Work To Be Done For 10 Years
Robert Helms: Well, you know, the way Pam had talked about a particular investor might say, "You know, I can squeeze two more years out of that," and certainly they're inclined if they want to, to do that. It's their property at the end of the day.
But you shared with us as you were touring us through one of the properties, that you want to make sure that there's no major work to the degree that you can ensure this, within ten years. You want everything to have serviceable life for ten years.
John Larson: Right, yeah, absolutely. So any major fixes, you know, roofs, all mechanicals, hot water tanks, HVAC – those things we need to make sure that there's at least ten years left of life on those types of fixes.
So that's another thing that we take above and beyond providing this turnkey asset. And I'm willing to warranty all these properties for one year after sale, because I do check to make sure all those big fixes, those big fix items, have at least ten years left of life on them.
Turnkey: Renovated and Rented Out
Robert Helms: Now we talk often about this idea of turnkey, and that means different things for different people. So, in your world, is that a property that a property that's tenanted already? Or it is just already to go?
John Larson: Yeah, my properties, when I say turnkey, that means that this property is fully renovated, and there is someone in there paying rent, right when you close on the property. And if for some reason whatsoever, I mean, the rental market right now in Texas is unreal, so, I have no problem renting out my properties.
But let's just say you close on a property that's under renovation, and I don't get it done on time, and you close on it. I'm still going to cover that rent, because I'm providing a turnkey asset, until we get that property finished, and I have someone in there physically paying rent each month.
Comparing Dallas and Other Markets in Texas
Robert Helms: Well, I know we're here focusing on the Dallas Real Estate market. Let's also talk just quickly about the other Texas markets and what you see there. If you're within a state, and you see, you know, a lot of the top markets in the predictions show we did a few weeks back were in Texas.
Any nuances or differences there? What's an investor going to see in San Antonio or Houston that might be different than what they're going to find in Dallas?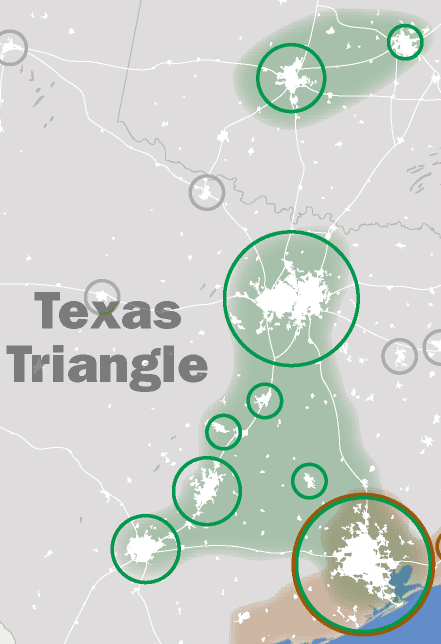 John Larson: Well, it's pretty similar. I mean, the price points are pretty similar right now. I think we're seeing in Dallas, prices are probably higher in Dallas than in my other markets, and the prices keep going up faster in Dallas than the other markets.
But in terms of the quality of house that you can purchase in these markets, and what they rent for – we're all pretty much in line, all four of these markets in Texas.
Robert Helms: Alright, good stuff. Well, this has been awesome. We're going to plan to get you back on the show and talk in more detail about what you guys do, but really appreciate you sharing, kind of as the new kid on the block in the Real Estate Guys' world, and the guy who strategically came to Dallas, what you're seeing in the market. Good stuff.
John Larson: Yep. Thanks, Robert.
Considering Opportunities and Risks In Real Estate
Robert Helms: We're in Dallas, Texas, talking about the market, and oh my goodness, sounds pretty good!
Russell Gray: Yeah, it's great. So I guess in summary I would say the bulls are still running in Big D.
Robert Helms: It seems like they are.
Russell Gray: Yeah, and that's good, because you have to do that, you know, the thing is you know, I love stats, right? I'm the research guy, financial strategist guy. I like to go back and look at the numbers.
The problem is, when you're looking at statistics, you're looking in the rearview mirror. You're looking at what happened a year ago, last quarter. I mean, if you're doing real good, it's like, "This is what happened last month," right?
But when you get a chance to talk to people, boots on the ground, people that are dealing with tenants, dealing with buyers, dealing with sellers that are tracking, they know how many people are standing in line right down to the neighborhood and product type. That's where you get real time data. That's your thumb on the pulse.
That's why we do these types of trips, right? It's the only way to do it. Because you see the data, you're like, "Ok, I can see what's going on."
Well, we've heard the whisperings, right? "Oh, oil is coming down, and it's going to have this detrimental effect on Texas economy, and Dallas obviously is a big part of the Texas economy. It's the largest economy in the state of Texas.
And you have to wonder, what kind of effect is that going to have? Those things show up at the street level. They show up in demand, where tenants can't pay if they don't have jobs, if they don't have incomes. Prices can't get bid up if people aren't moving there. Those are the types of things that you don't see.
And a lot of times people think that housing, for example, is a driver of economic activity; you heard the Feds say that all the time. "Oh, housing – we've got to stimulate housing, because it stimulates the economy." My personal opinion is that's backwards!
Robert Helms: It's the other way around.
Russell Gray: Yeah, housing is a reflection of a dynamic economy, so when I come into a town like Dallas, and I look at it in terms of its bones, you know, the infrastructure, the diversity, all the things we talked about at the top of the show. It's like, "Ok, this market makes sense." Now I want to take the temperature.
I want to see, is this really manifesting at the street level? Is it showing up in housing? Not is somebody goosing housing to create an artificial reading, but is it really showing up where it matters?
People like Jay, Pam, and John, who are at the street level, who are bidding on properties, who are screening tenants, who are placing people, or having to push through rent increases. And having, you know, Jay's talking about saying to the tenants, "Hey, you know what? You're going to have to accept this, because this is the market."
Robert Helms: Right, look around you.
Russell Gray: "This is the market you're in." And so, for me, coming here and hearing all of this from these guys is exciting. Because you know, I started to wonder, is this over. Yes I know that you can't buy the properties as inexpensively as you used to. I get that. And so, that's just the price you pay.
If we do have an economic downturn, I hope everybody's excited about that, right? It's not something to run away from. It's going to be an opportunity to step in and buy. Jay said, "Hey, if only you guys would have been buying 5 or 6 years ago." Well, these things run in cycles. The big question is, is this bull, in Dallas, done running? And I think based on what these folks all had to say, not yet. Probably still time to get in and take a look at it. So I'm glad we're here.
Robert Helms: Hearing John say that, "Well, the prices are higher in the Dallas real estate market, and they're going up higher in the Dallas real estate market," I mean, I don't think you ever could have said those words in the past. Ten years ago in Dallas, I mean, the price was the same as it was last year.
Russell Gray: Well, you know, that was one of my big things. When we first started coming here on field trips, I was in Los Angeles in 1979 / 1980. I commuted from Rancho Cucamonga, which is way out in San Bernardino County, all the way into the beach cities, where I worked in Long Beach.
So I got a chance to cover a lot of ground. It was more than a 60 mile, one way commute. Back then there was open space between the cities, right, as I would come through.
Today, it's not like that at all. It's one big blur. When we first started coming to Dallas, I noticed that the cities, and all this open space, you know, Grand Prairie for example, used to be this grand prairie between the two metropolitan areas, right? And now it's beginning to blur in. And when you start to see that, you realize that a market changes its personality.
You know, the old Neil Diamond song (and I know, I'm aging myself right now, clearly), but he opens up with "I am, I said," he goes, you know, "LA's fine, the sun shines most of the time, but the rents are low." Well, nobody says rents are low in LA today, but the market changed. Right?
He was talking about New York, it was really crowded, really competitive, really congested, rents were high. You come out to California, open, and cheap rent. But then a funny thing happened – it all filled up. I see that same thing happening in Dallas right now. And the Dallas real estate market has gone from pre-crash, being kind of a steady rental market, to being an appreciation market. It still cash flows.
You know, to me, that's a window of opportunity. If I could go back in time and buy in LA when property still cash flowed, and hold onto those things for the next 10-15 years based on locking in permanent financing, I'm going to see an escalation of rents, I'm going to see an escalation of value, and I fixed my debt. That's pretty good.
I'm not saying – no predictions here from me – I'm just saying, when you look at it, and you kind of look at comparing one market to another market, there's a lot of things I think, still to like about the Dallas real estate market.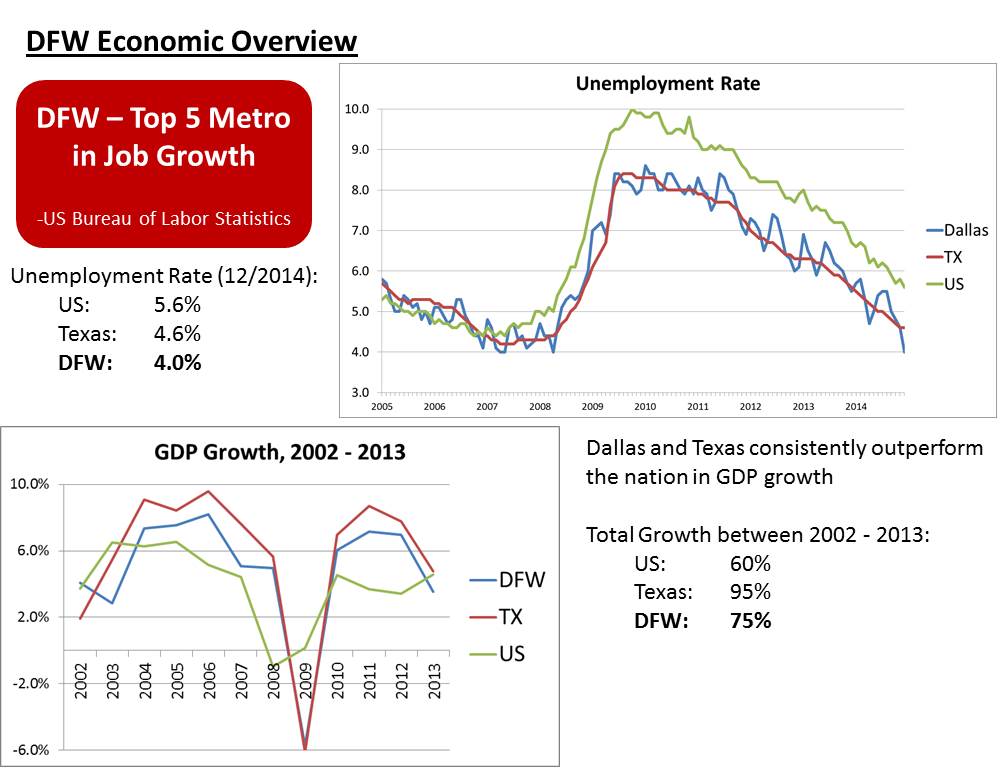 Robert Helms: Well, there's no real estate market that's risk free, right? Clint Eastwood says, if you want a guarantee buy a toaster. But if you're going to invest in real estate, you're going to take risks. And I don't think it's if there's going to be an economic downturn. It's when the next one happens.
A property that's purchased correctly, that has a bread and butter type tenant (it's not about the tenant in it today, it's about the person standing in line when the person moves out, right?), if there's enough tenant base, you're going to weather that storm. Buying right makes a lot of sense, and not buying into the hype.
What's great about a market like this is the diversity of jobs and industries means that there's a diversity of tenants. You know, buying something that's at the high end, that might work today, but that isn't going to work in every market. Buying at the super low end maybe doesn't work in every market. But when you're talking about those solid rental properties, you know, that's a good thing to have in your portfolio. Doesn't mean you put all your eggs in one basket, but it's hard to go wrong.
Understanding How Various Markets Work With Each Other
Russell Gray: Well, this one of the things. You get a lot of market observers, and they try and dump real estate into an asset class, and say, "Well, you know, real estate's in a bubble."
Real estate's not an asset class. Real estate can be down in one market, say, Detroit, Michigan, and it can be up in another market, say, Dallas, Texas, right? And so John's story, about moving because there was jobs here. When there's economic distress across the nation, then people move to where they have the best opportunity, where they have the best quality of life, where they can afford to have the things they used to have in a more expensive market. So let's say that there's a down turn.
You have to look at the major cities. Where would people want to move? I think Dallas, personally, has been actually a beneficiary of some of the weakness of other economic areas in the United States. Companies have moved here because it has a great labor pool, friendly business climate, friendly tax climate, great infrastructure.
Companies come here, they create jobs, and people come here for the jobs. I think that if we were to have another substantial downturn, and I would agree with you, I don't think it's a matter of if, it's a matter of when – I still think Dallas is going to end up being a winner.
It's going to be on the short list of places people will go seeking a better opportunity. I think there are other places in the country that are large population bases right now, that are not going to be places people want to go to. They are going to be places people and companies want to flee from. And I think that when they look at Dallas, Texas, as one of the choices, it's going to be on the short list of places they want to be.
Robert Helms: So come see Dallas. If you've listened to the Real Estate Guys for any period of time, you know that we love to go out and do our field trips, and we're going to plan one of those. We don't have a date on the calendar, but if you go to the website at realestateradioguys.com and look at events, you'll see the Dallas field trip, that's a place for you to say, "Hey, I'd be interested in that," and then when we have a date we'll let you know, cause the fine folks you heard today are very interested in showing you this marketplace.
And you've got to see the market first, before you even think about buying a property – understand what the drivers of the market are. Now, if you're ready to go before that, you're thinking, "You know what? No, I get it. And I want to buy a house this weekend." Well, awesome.
Go to our website, and you'll be able to in our resource center, find links to find all of the folks you heart today on the program, and go ahead and reach out and make contact. They'd be more than happy to let you know what's happening in their neck of the big Dallas woods.
Hey, big thanks to Jay, and John, and Pam for being with us today, and next week on the show, more good stuff. So, tell a friend about the Real Estate Guys.
Until then, go out and make some equity happen.
---
Listen on YouTube
Want More?
The Real Estate Guys™ radio show and podcast provides real estate investing news, education, training and resources that help real estate investors succeed.
Riding the wave of a hot market can be one of the most thrilling times of a real estate investor's career.
Of course, skilled equity surfers know how to exit before the wave breaks on top of them.  But how?
That's the topic of this exciting episode of The Real Estate Guys™ radio show!
Waxing down our microphones to ride the airwaves of talk radio…
Your hang ten host, Robert Helms
His hanging on co-host, Russell Gray
With all the talk about whether or not the stock market is overheated, we thought it was time to take a look at real estate and ask the same question.
Of course, real estate isn't an asset class…because no two properties are the same.  So it really comes down to what's happening in your local market.
Nonetheless, some of the principles of recognizing when a market transitions from appreciation based on fundamentals…to appreciation based on hot (and sometimes dumb) money chasing a trend…apply to real estate just as they do to stocks.
The nice thing about real estate…which is also one of the dangers…is it moves slowly.  And while it's easy to be proactive…it's also easy to fall asleep at the wheel.
So how do you know when a market is getting too hot?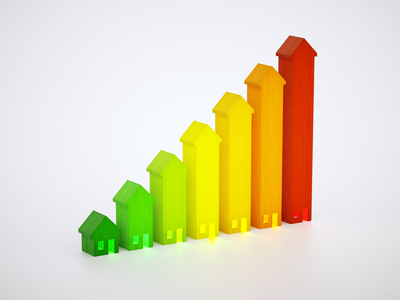 No surprise, it's mostly common sense…a little math…and keeping your greed under control.
So what does that look like?
First, you have to remember where value comes from…and it's NOT the "greater fool".
The "greater fool" concept drives a lot of "investing"…where you buy low today in the hopes some greater fool will come along tomorrow and pay you more.  Thus you book "a profit" for doing nothing more than carrying the asset for a period of time.
In buy and hold real estate investing…and arguably in all types of long term investing…value comes from income.
So when an asset produces income it has value.  The more income…the more value.
Therefore, when an asset's PRICE starts to climb, the first thing to ask yourself is whether that's driven by an increase in INCOME…or if it's simply a greater fool paying MORE for the SAME income.
Obviously, the latter can only go in for so long before the party has to end.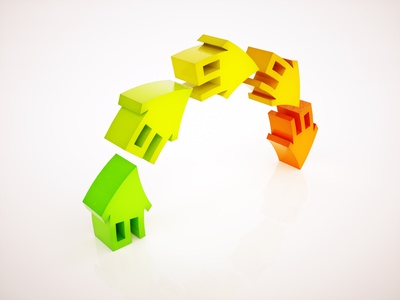 This is one of the problems with the bond markets right now.
For 30 years, investors have been paying more and more for the same income, which drives down yields (interest rates)…until rates fall to next to nothing.
At that point, where can interest rates go?
Right now, interest rates remain VERY low…and therefore very attractive…and even more so when they can be used to get some hot equity off the table.
More on that in a moment…
For now, the lesson is that investors can only bid up an asset price so far…until the income simply can't support it any more.
And when all that's left in the market is hot, dumb money chasing a trend…the minute the market cools down..EVERYONE is rushing for the exits.
So, it's VERY important to note that one of the first ways to recognize a market is heating up is when you see falling cap rates…or rising gross rent multipliers.
These are simply two different ways of saying investors are bidding up prices faster than incomes are growing.
BUT…it's a little more complicated than that…
Because when interest rates are falling…as they have been…investors can afford to bid up a property's price faster then the income, but still retain the same cash flow.
In other words, low interest rates are party extenders.  As long as cheap money is flooding into the market, the momentum continues.
But what happens when interest rates begin to rise?
Obviously,  it takes some…and sometimes a LOT…of wind out of the sails.  At least for the speculative money.
So if you're counting on cheap money being available for the great fool to take you out of an unsustainable position…you're playing with fire.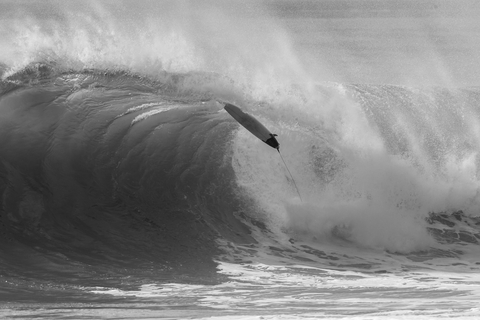 Now when it comes to real estate…especially single family homes…sometimes the price appreciation is driven by supply and demand factors.  After all, housing is not a discretionary purchase for most people.
Of course, this further complicates the analysis, but it's still based on income and interest rates.
After all, a homeowners ability to bid up a price comes largely from their ability to leverage their income into a mortgage.  Rising incomes and falling interest rates will push prices UP…while falling incomes and rising interest rates will exert DOWNWARD pressure.
The challenge is that owner-occupants don't usually consider the rental value of their property.  They simply look at the payment and decide if they think they can afford it.
But if YOU…the real estate investor…are playing in the single family home market…YOU need to be sure that if you can't sell the property to a retail buyer…or even another investor (who WILL be looking at the income)…can YOU afford to hold on until market conditions improve?
And if you're buying any tenant occupied property, even if the cash flow is solid now…and you're main play is to see sell later for a profit…then even when rents are rising…it's wise to consider whether wages are rising too.
Sometimes because of low supply and high demand, tenants are simply devoting more of their income to housing.
If so, how long can THAT go on?  And what if other prices, like food, energy and healthcare for example…are going up faster than wages?  That squeezes your tenants even more.
Here's the point…
When prices are rising and you're investing into a mature up cycle, be attentive to market selection, tenant demographic, interest rate risk, and net cash flows.
Each acquisition needs to be structured to survive a downturn.
So, if you're buying a property in a hot market expecting to sell it in the short term for a profit..and you're not structured to stay in for the long term…even if that's a Plan B…you may end up in a VERY uncomfortable position.
Of course, if you're sitting on several appreciated properties and you're able to refinance them to extract the equity, but end up with sufficient cash flow to conservatively control the property regardless of the short term price direction…it might be a good idea to get some of that equity off the table.
Liquid equity can be useful for snapping up bargains in a downturn…handling cash flow emergencies over the long haul while waiting for a market to recover…or simply moving into a new market which has more upside potential.
When and how you decide to manage your equity will be based on your ability to recognize a hot market and manage your greed…because hot markets can be seductive.
So listen into this episode as we discuss how to recognize when a market gets too hot….and what to do about it.
Listen Now: [sc_embed_player fileurl="http://traffic.libsyn.com/realestateguysradio/How_to_Know_When_a_Market_is_Too_Hot_and_What_to_Do_About_It.mp3″]
The Real Estate Guys™ radio show and podcast provides real estate investing news, education, training and resources that help real estate investors succeed.
The Dallas real estate market, just like the Dallas TV series and the Dallas Cowboys, just won't go away.  It's one of the most resilient, tenacious, dependable real estate markets in the world.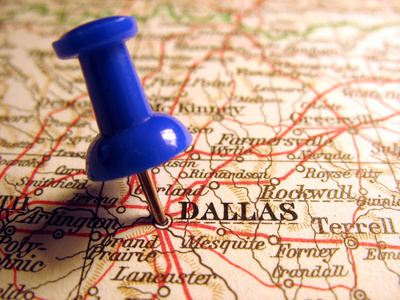 To find out what's doing in Dallas, we pay a visit to two of our boots on the ground team.
Hosting the hot talk, Robert Helms
His tenacious temporary co-host, Russell Gray
Returning contributor, Jay Hartley
Special guest, Pam Blanco
Our expert guests for this episode are both active Dallas Metroplex real estate professionals with a long history of residential brokerage and property management.  They were there before Dallas caught the world's attention…and they're there now.
And because they both deal with investors from all over the world as well as tenants right there in town, they have a perspective that just can't be found simply reading headlines, charts and graphs.
Most investors buy local and don't see the big picture.  That's a great way to get blindsided by things like bond market collapses.
Some investors are big picture only.  They study a market from afar, decide it's the one for them, and then throw a dart at a map and buy whatever it hits.
That's a great way to become the proud owner of a huge problem on a bad street.
We think you need to have both a big picture perspective AND a strong local market team who can help you find the right neighborhoods, properties and tenants.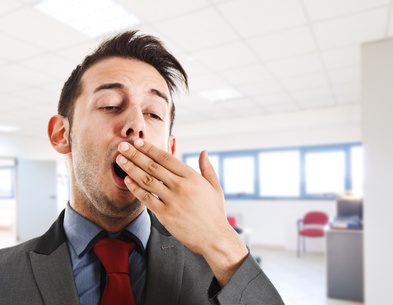 Pre-recession, Dallas was a pretty ho-hum appreciation market.
While markets like Las Vegas, Phoenix, Florida and California were shooting to the moon…Dallas plodded along with a great economy, solid employment, good cash flows…. and boring stability.
Then, when the sub-prime bomb detonated and all those high-flying appreciation markets imploded….
Dallas just sat there.
Sure, there was an increase in foreclosures, a decrease in values and a decline in job growth.  But compared to the rest of the country's pneumonia, Dallas only caught a cold.  And it quickly recovered.
Long time listeners know that this is when Dallas caught our attention.
Just like in human relationships, your relationships with markets will be tested.  And when the chips are down, you find out fast who your friends REALLY are.
In the Great Recession, Dallas demonstrated its dependability.  Suddenly, boring was beautiful.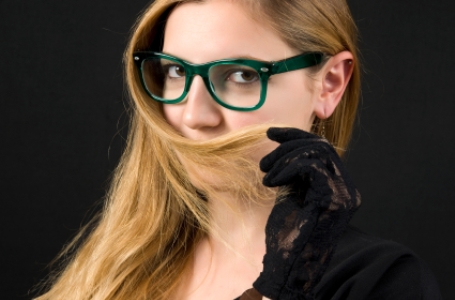 Over the last five years, we've discovered a whole new sexy side to Dallas.  It's been one of the leading appreciation markets coming out of the Great Recession.
It turns out that we weren't the only ones who suddenly got interested in Dallas.  Wall Street hedge funds got heavily involved.  So did Mom and Pop real estate investors from all over the world.
The lesson is that solid fundamentals will almost always leads to a solid trend.
The bigger lesson is that if you focus on fundamentals…the inner beauty of a market…and not just the glamorous make-up of a hot trend…you can catch a rising star.
Today, Dallas is hardly a secret.  Investors worldwide know Dallas real estate is a great place to store and build wealth.  So it's no surprise that 11% of the home sales are to foreigners…or that hedge funds have bought up thousands of properties.
Does that mean that the deals in Dallas are done?
Not necessarily.  But they're harder to find.
So getting into the deal flow in ANY market is essential…and even more so in a high demand market like Dallas.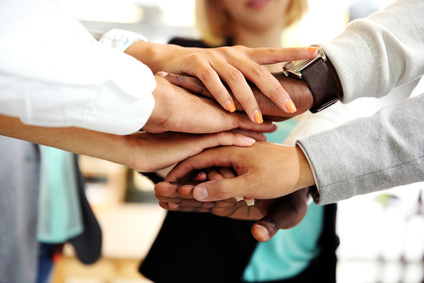 The key to getting into the deal flow is having great relationships with well-connected people in the local market.  The closer to the street they are, the more likely they are to find the opportunities others overlook.
So listen in to this episode to hear from two real life pros who live in the trenches in the Dallas Metro…and if you decide Dallas is a market you'd like to explore, make plans to join us for a fun-filled field trip!
Listen Now :
The Real Estate Guys™ radio show and podcast provides real estate investing news, education, training and resources that help real estate investors succeed.
Is there a scientific way to approach market selection?  Something the average real estate investor can do – or at least understand?
To find out we went deep into the heart of Silicon Valley where we rustled up a left-brained engineer turned real estate investor.
In the laboratory for this electric episode  of The Real Estate Guys™ radio show:
Your right-brained host, Robert Helms
Your hair-brained co-host, Russell Gray
Special guest, our mad scientist of market methodology, Tom Wilson
What you do when you're an "A" student with a 30 year career as an engineer and corporate manager, and you take a critical look at your financial future and see a nuclear meltdown?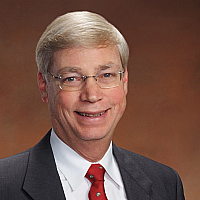 For Tom Wilson, he called upon his engineering background and managerial experience to design a better outcome.
Now we talk a lot about how a market "feels", and going with your gut, and using the Force to guide you in your investing.  But guys like Tom just sit there with their arms crossed over their lab coat and slide-rule waiting for the formula.  In Tom's case, he actually did a thorough analysis and designed a formula to real estate fortune.
But did it work?
Well, Tom's no Donald Trump or even a Ken McElroy, but in the 10 years since he walked away from the corporate life of Silicon Valley, Tom's done multi-millions of dollars in deals and has managed to accumulate 230 rental units.  Not too shabby for a propeller head.
So we sit Tom down and interrogate, er…interview him.  How did he do it?  What did he learn along the way?  Will he loan us some money?
Tom introduces us to the concept of a "sensitivity analysis" (and you thought engineers were all cold, clinical and calculating).  So we reach for our Kleenex and are all set to get in touch with our inner investor. Then Tom explains what a "sensitivity analysis" is and it isn't what we think.
We find out that there are a number of factors ("variables") which all affect outcomes in any experiment. In this case, we're talking the financial performance and risk of real estate investing.
Now some of those factors are more important than others.   Some are WAY more important.  And wouldn't you just like to know exactly what those super important factors are?  Of course you would.  But you'll have to listen to Tom, because we wouldn't do the topic justice – and goodness knows, you deserve justice.
But enough about Tom's engineering background.  You'll learn all about that when you listen to the episode.  And when you order his free report (details at the end of the episode), which is replete with charts and graphs, you'll really get into the deepest recesses of his analytical mind.  Ooh Ahh.
For now, let's talk about Tom's managerial experience.  After all, to build a portfolio this big, you need to have a team.   This is where Tom's success as a high tech manager kicks in.
He tells us about the character qualities he values most in himself and what he looks for in others.  He says he makes it a point to surround himself with people smarter than himself.  So both of those people work with him now. 😉  He shares some valuable tidbits of managerial wisdom and a dose of real world reality.  Let's face it.  If people are involved, there's going to be some brain damage.
Tom says he believes having patience and tenacity are essential to success.  It reminds us of a concept from Midas Touch by Robert Kiyosaki and Donald Trump: FOCUS – Follow One Course Until Successful.  We agree.  For guys like Tom, he's smart enough to plan his work and work his plan.  Other guys (like us) are just too dumb to quit.
One thing's for sure:  it's very cool being radio talk show hosts because we get to hang out with lots of people smarter than us…like Tom Wilson.  And it's our privilege to go find these big brains and bring the interviews back to you.  You'll enjoy this one!
LISTEN:

The Real Estate Guys™ radio show and podcast provides real estate investing news, education, training and resources that help real estate investors succeed.
Recent reports from the U.S. Census Bureau declared that the U.S. middle class is getting squeezed.  Shocker.  Thank you, Captain Obvious. We were hoping the disappearing middle referred to our beer bellies, but no such luck. 😉
Of course, our good friend Robert Kiyosaki has been saying for years that the rich will get richer, the poor will get poorer and the middle class will get squeezed.  So if you've been paying attention, the report from the Census Bureau isn't a surprise.
The big question is:  what are you going to do about it?
If you're in the middle class and you're feeling the squeeze, it may be time to make the leap from employee to entrepreneur.  Yes, it's hard work.  But so is being poor.  If you're reading a blog like this, you're probably already committed to being successful, so we won't waste time preaching to the choir.
So let's talk about what a disappearing U.S. middle class means to you as a real estate investor.
In the Clues in the News segments of our Mentoring Club meetings, one of the things we watch for is what "the big dogs" are doing when faced with market shifts. And it isn't just real estate investors we watch.  It can be fund managers or corporations.  We can learn from anyone who's watching the economy and managing cash, cash flow, debt and equity.
We saw an article in the Wall Street Journal, As Middle Class Shrinks, P&G Marketing Aims High and Low, that talked about how big corporations are shifting to an "hourglass" marketing strategy.  (When it comes to hourglasses and figures, we understand getting excited…but marketing?  We must be getting old.)
You can read the article yourself, but the point here is that big corporations are making major adjustments to their businesses to adapt to a disappearing U.S. middle class.  Similarly, is there anything a real estate investor should be doing to adjust to the new American reality?
Here are some things to consider:
People will move to where there are jobs.  Duh.  The million dollar question is where in America are their jobs?  If you've been watching the Presidential debates, you've been hearing about all the jobs in Texas.  Dumb luck or great leadership, it's no surprise that more people and businesses are moving to Texas than moving out.
People and businesses will move to where it's cheaper.  State income taxes take a big bite out of most budgets, so look for good investment areas in a no tax (there's only seven) or low tax state.  Two of our favorites right now are Tennessee and Texas.  Businesses also look for low cost land, a big labor pool (population), and nearby educational institutions.
People will move down before they move away.  They have families and friends and don't want to leave them.  As the affluent fall down the food chain,  prices will likely soften in the affluent areas, while demand will increase for lower priced properties near those affluent areas.  Watch what's happening in whatever markets you're investing in.  Talk to property managers, real estate agents, local resident (it's amazing what you can learn in a coffee shop!) and the Chamber of Commerce.  Which sub-markets are people and businesses moving away from and to?  As in all investing, the trend is your friend.
Pick markets carefully with "geographically linked" economies.  That is, industries that must be located in the region and can't be easily moved, if at all.  It's also important that those industries be permanent (you don't want to buy all the houses next to video cassette manufacturing plant).
Two great examples of permanent and geographically linked industries are commodities (like oil, gas, lumber, etc.) and distribution.  It might be easy to move a widget manufacturing plant to China or Mexico, but you can't move mining or farming offshore.  Those jobs have to stay in the area – and those commodities are always in demand.
Similarly, moving boxes from point A to point B is a logistical operation.  Even if the U.S. is poor, there will still be 300+ million people who need food, clothes, household products, etc.  All that stuff might be made in China or Mexico, but it's moving through the U.S., so those distribution jobs are linked to the real estate.  And it's not just location, but huge and expensive infrastructure like airports, roads and railways.  Two cities that come to mind are Dallas and Memphis.
Now if the U.S. shakes off the doldrums and comes roaring back to economic life, any market that's sound in a tough economy will only be more sound in a great economy.  Either way, you win. 🙂