Riding the wave of a hot market can be one of the most thrilling times of a real estate investor's career.
Of course, skilled equity surfers know how to exit before the wave breaks on top of them.  But how?
That's the topic of this exciting episode of The Real Estate Guys™ radio show!
Waxing down our microphones to ride the airwaves of talk radio…
Your hang ten host, Robert Helms
His hanging on co-host, Russell Gray
With all the talk about whether or not the stock market is overheated, we thought it was time to take a look at real estate and ask the same question.
Of course, real estate isn't an asset class…because no two properties are the same.  So it really comes down to what's happening in your local market.
Nonetheless, some of the principles of recognizing when a market transitions from appreciation based on fundamentals…to appreciation based on hot (and sometimes dumb) money chasing a trend…apply to real estate just as they do to stocks.
The nice thing about real estate…which is also one of the dangers…is it moves slowly.  And while it's easy to be proactive…it's also easy to fall asleep at the wheel.
So how do you know when a market is getting too hot?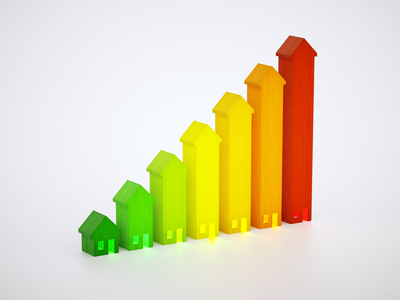 No surprise, it's mostly common sense…a little math…and keeping your greed under control.
So what does that look like?
First, you have to remember where value comes from…and it's NOT the "greater fool".
The "greater fool" concept drives a lot of "investing"…where you buy low today in the hopes some greater fool will come along tomorrow and pay you more.  Thus you book "a profit" for doing nothing more than carrying the asset for a period of time.
In buy and hold real estate investing…and arguably in all types of long term investing…value comes from income.
So when an asset produces income it has value.  The more income…the more value.
Therefore, when an asset's PRICE starts to climb, the first thing to ask yourself is whether that's driven by an increase in INCOME…or if it's simply a greater fool paying MORE for the SAME income.
Obviously, the latter can only go in for so long before the party has to end.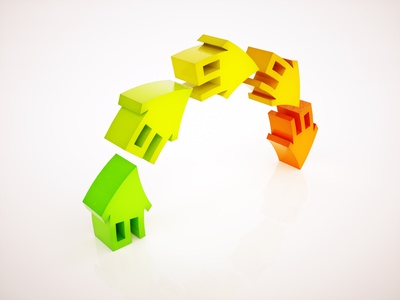 This is one of the problems with the bond markets right now.
For 30 years, investors have been paying more and more for the same income, which drives down yields (interest rates)…until rates fall to next to nothing.
At that point, where can interest rates go?
Right now, interest rates remain VERY low…and therefore very attractive…and even more so when they can be used to get some hot equity off the table.
More on that in a moment…
For now, the lesson is that investors can only bid up an asset price so far…until the income simply can't support it any more.
And when all that's left in the market is hot, dumb money chasing a trend…the minute the market cools down..EVERYONE is rushing for the exits.
So, it's VERY important to note that one of the first ways to recognize a market is heating up is when you see falling cap rates…or rising gross rent multipliers.
These are simply two different ways of saying investors are bidding up prices faster than incomes are growing.
BUT…it's a little more complicated than that…
Because when interest rates are falling…as they have been…investors can afford to bid up a property's price faster then the income, but still retain the same cash flow.
In other words, low interest rates are party extenders.  As long as cheap money is flooding into the market, the momentum continues.
But what happens when interest rates begin to rise?
Obviously,  it takes some…and sometimes a LOT…of wind out of the sails.  At least for the speculative money.
So if you're counting on cheap money being available for the great fool to take you out of an unsustainable position…you're playing with fire.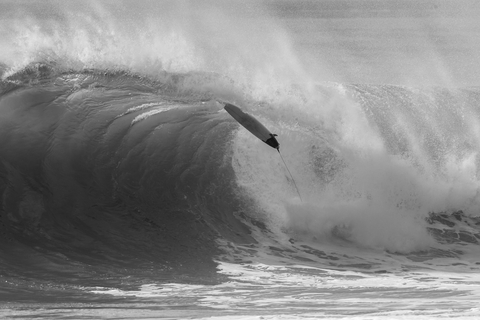 Now when it comes to real estate…especially single family homes…sometimes the price appreciation is driven by supply and demand factors.  After all, housing is not a discretionary purchase for most people.
Of course, this further complicates the analysis, but it's still based on income and interest rates.
After all, a homeowners ability to bid up a price comes largely from their ability to leverage their income into a mortgage.  Rising incomes and falling interest rates will push prices UP…while falling incomes and rising interest rates will exert DOWNWARD pressure.
The challenge is that owner-occupants don't usually consider the rental value of their property.  They simply look at the payment and decide if they think they can afford it.
But if YOU…the real estate investor…are playing in the single family home market…YOU need to be sure that if you can't sell the property to a retail buyer…or even another investor (who WILL be looking at the income)…can YOU afford to hold on until market conditions improve?
And if you're buying any tenant occupied property, even if the cash flow is solid now…and you're main play is to see sell later for a profit…then even when rents are rising…it's wise to consider whether wages are rising too.
Sometimes because of low supply and high demand, tenants are simply devoting more of their income to housing.
If so, how long can THAT go on?  And what if other prices, like food, energy and healthcare for example…are going up faster than wages?  That squeezes your tenants even more.
Here's the point…
When prices are rising and you're investing into a mature up cycle, be attentive to market selection, tenant demographic, interest rate risk, and net cash flows.
Each acquisition needs to be structured to survive a downturn.
So, if you're buying a property in a hot market expecting to sell it in the short term for a profit..and you're not structured to stay in for the long term…even if that's a Plan B…you may end up in a VERY uncomfortable position.
Of course, if you're sitting on several appreciated properties and you're able to refinance them to extract the equity, but end up with sufficient cash flow to conservatively control the property regardless of the short term price direction…it might be a good idea to get some of that equity off the table.
Liquid equity can be useful for snapping up bargains in a downturn…handling cash flow emergencies over the long haul while waiting for a market to recover…or simply moving into a new market which has more upside potential.
When and how you decide to manage your equity will be based on your ability to recognize a hot market and manage your greed…because hot markets can be seductive.
So listen into this episode as we discuss how to recognize when a market gets too hot….and what to do about it.
Listen Now: [sc_embed_player fileurl="http://traffic.libsyn.com/realestateguysradio/How_to_Know_When_a_Market_is_Too_Hot_and_What_to_Do_About_It.mp3″]
The Real Estate Guys™ radio show and podcast provides real estate investing news, education, training and resources that help real estate investors succeed.
The Dallas real estate market, just like the Dallas TV series and the Dallas Cowboys, just won't go away.  It's one of the most resilient, tenacious, dependable real estate markets in the world.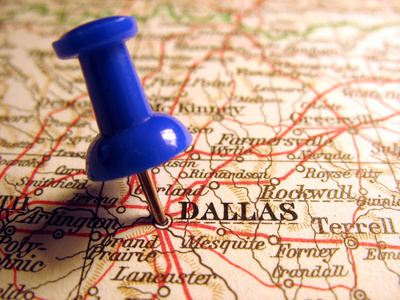 To find out what's doing in Dallas, we pay a visit to two of our boots on the ground team.
Hosting the hot talk, Robert Helms
His tenacious temporary co-host, Russell Gray
Returning contributor, Jay Hartley
Special guest, Pam Blanco
Our expert guests for this episode are both active Dallas Metroplex real estate professionals with a long history of residential brokerage and property management.  They were there before Dallas caught the world's attention…and they're there now.
And because they both deal with investors from all over the world as well as tenants right there in town, they have a perspective that just can't be found simply reading headlines, charts and graphs.
Most investors buy local and don't see the big picture.  That's a great way to get blindsided by things like bond market collapses.
Some investors are big picture only.  They study a market from afar, decide it's the one for them, and then throw a dart at a map and buy whatever it hits.
That's a great way to become the proud owner of a huge problem on a bad street.
We think you need to have both a big picture perspective AND a strong local market team who can help you find the right neighborhoods, properties and tenants.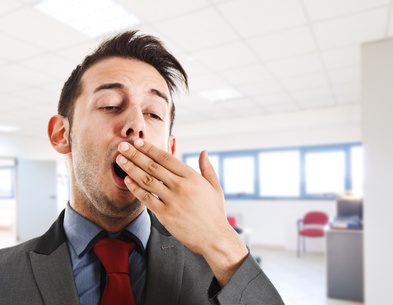 Pre-recession, Dallas was a pretty ho-hum appreciation market.
While markets like Las Vegas, Phoenix, Florida and California were shooting to the moon…Dallas plodded along with a great economy, solid employment, good cash flows…. and boring stability.
Then, when the sub-prime bomb detonated and all those high-flying appreciation markets imploded….
Dallas just sat there.
Sure, there was an increase in foreclosures, a decrease in values and a decline in job growth.  But compared to the rest of the country's pneumonia, Dallas only caught a cold.  And it quickly recovered.
Long time listeners know that this is when Dallas caught our attention.
Just like in human relationships, your relationships with markets will be tested.  And when the chips are down, you find out fast who your friends REALLY are.
In the Great Recession, Dallas demonstrated its dependability.  Suddenly, boring was beautiful.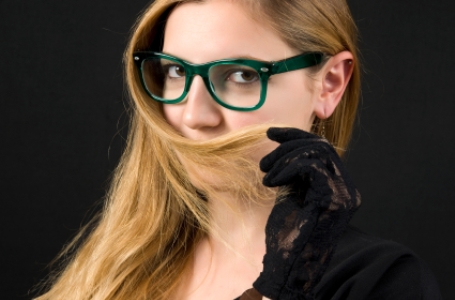 Over the last five years, we've discovered a whole new sexy side to Dallas.  It's been one of the leading appreciation markets coming out of the Great Recession.
It turns out that we weren't the only ones who suddenly got interested in Dallas.  Wall Street hedge funds got heavily involved.  So did Mom and Pop real estate investors from all over the world.
The lesson is that solid fundamentals will almost always leads to a solid trend.
The bigger lesson is that if you focus on fundamentals…the inner beauty of a market…and not just the glamorous make-up of a hot trend…you can catch a rising star.
Today, Dallas is hardly a secret.  Investors worldwide know Dallas real estate is a great place to store and build wealth.  So it's no surprise that 11% of the home sales are to foreigners…or that hedge funds have bought up thousands of properties.
Does that mean that the deals in Dallas are done?
Not necessarily.  But they're harder to find.
So getting into the deal flow in ANY market is essential…and even more so in a high demand market like Dallas.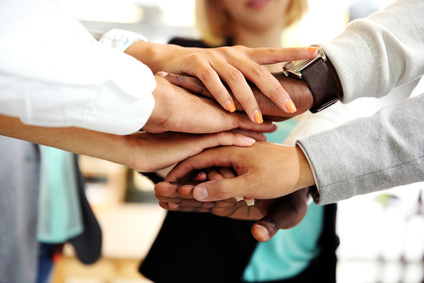 The key to getting into the deal flow is having great relationships with well-connected people in the local market.  The closer to the street they are, the more likely they are to find the opportunities others overlook.
So listen in to this episode to hear from two real life pros who live in the trenches in the Dallas Metro…and if you decide Dallas is a market you'd like to explore, make plans to join us for a fun-filled field trip!
Listen Now :
The Real Estate Guys™ radio show and podcast provides real estate investing news, education, training and resources that help real estate investors succeed.
Is there a scientific way to approach market selection?  Something the average real estate investor can do – or at least understand?
To find out we went deep into the heart of Silicon Valley where we rustled up a left-brained engineer turned real estate investor.
In the laboratory for this electric episode  of The Real Estate Guys™ radio show:
Your right-brained host, Robert Helms
Your hair-brained co-host, Russell Gray
Special guest, our mad scientist of market methodology, Tom Wilson
What you do when you're an "A" student with a 30 year career as an engineer and corporate manager, and you take a critical look at your financial future and see a nuclear meltdown?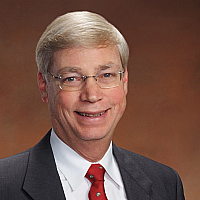 For Tom Wilson, he called upon his engineering background and managerial experience to design a better outcome.
Now we talk a lot about how a market "feels", and going with your gut, and using the Force to guide you in your investing.  But guys like Tom just sit there with their arms crossed over their lab coat and slide-rule waiting for the formula.  In Tom's case, he actually did a thorough analysis and designed a formula to real estate fortune.
But did it work?
Well, Tom's no Donald Trump or even a Ken McElroy, but in the 10 years since he walked away from the corporate life of Silicon Valley, Tom's done multi-millions of dollars in deals and has managed to accumulate 230 rental units.  Not too shabby for a propeller head.
So we sit Tom down and interrogate, er…interview him.  How did he do it?  What did he learn along the way?  Will he loan us some money?
Tom introduces us to the concept of a "sensitivity analysis" (and you thought engineers were all cold, clinical and calculating).  So we reach for our Kleenex and are all set to get in touch with our inner investor. Then Tom explains what a "sensitivity analysis" is and it isn't what we think.
We find out that there are a number of factors ("variables") which all affect outcomes in any experiment. In this case, we're talking the financial performance and risk of real estate investing.
Now some of those factors are more important than others.   Some are WAY more important.  And wouldn't you just like to know exactly what those super important factors are?  Of course you would.  But you'll have to listen to Tom, because we wouldn't do the topic justice – and goodness knows, you deserve justice.
But enough about Tom's engineering background.  You'll learn all about that when you listen to the episode.  And when you order his free report (details at the end of the episode), which is replete with charts and graphs, you'll really get into the deepest recesses of his analytical mind.  Ooh Ahh.
For now, let's talk about Tom's managerial experience.  After all, to build a portfolio this big, you need to have a team.   This is where Tom's success as a high tech manager kicks in.
He tells us about the character qualities he values most in himself and what he looks for in others.  He says he makes it a point to surround himself with people smarter than himself.  So both of those people work with him now. 😉  He shares some valuable tidbits of managerial wisdom and a dose of real world reality.  Let's face it.  If people are involved, there's going to be some brain damage.
Tom says he believes having patience and tenacity are essential to success.  It reminds us of a concept from Midas Touch by Robert Kiyosaki and Donald Trump: FOCUS – Follow One Course Until Successful.  We agree.  For guys like Tom, he's smart enough to plan his work and work his plan.  Other guys (like us) are just too dumb to quit.
One thing's for sure:  it's very cool being radio talk show hosts because we get to hang out with lots of people smarter than us…like Tom Wilson.  And it's our privilege to go find these big brains and bring the interviews back to you.  You'll enjoy this one!
LISTEN:

The Real Estate Guys™ radio show and podcast provides real estate investing news, education, training and resources that help real estate investors succeed.
Recent reports from the U.S. Census Bureau declared that the U.S. middle class is getting squeezed.  Shocker.  Thank you, Captain Obvious. We were hoping the disappearing middle referred to our beer bellies, but no such luck. 😉
Of course, our good friend Robert Kiyosaki has been saying for years that the rich will get richer, the poor will get poorer and the middle class will get squeezed.  So if you've been paying attention, the report from the Census Bureau isn't a surprise.
The big question is:  what are you going to do about it?
If you're in the middle class and you're feeling the squeeze, it may be time to make the leap from employee to entrepreneur.  Yes, it's hard work.  But so is being poor.  If you're reading a blog like this, you're probably already committed to being successful, so we won't waste time preaching to the choir.
So let's talk about what a disappearing U.S. middle class means to you as a real estate investor.
In the Clues in the News segments of our Mentoring Club meetings, one of the things we watch for is what "the big dogs" are doing when faced with market shifts. And it isn't just real estate investors we watch.  It can be fund managers or corporations.  We can learn from anyone who's watching the economy and managing cash, cash flow, debt and equity.
We saw an article in the Wall Street Journal, As Middle Class Shrinks, P&G Marketing Aims High and Low, that talked about how big corporations are shifting to an "hourglass" marketing strategy.  (When it comes to hourglasses and figures, we understand getting excited…but marketing?  We must be getting old.)
You can read the article yourself, but the point here is that big corporations are making major adjustments to their businesses to adapt to a disappearing U.S. middle class.  Similarly, is there anything a real estate investor should be doing to adjust to the new American reality?
Here are some things to consider:
People will move to where there are jobs.  Duh.  The million dollar question is where in America are their jobs?  If you've been watching the Presidential debates, you've been hearing about all the jobs in Texas.  Dumb luck or great leadership, it's no surprise that more people and businesses are moving to Texas than moving out.
People and businesses will move to where it's cheaper.  State income taxes take a big bite out of most budgets, so look for good investment areas in a no tax (there's only seven) or low tax state.  Two of our favorites right now are Tennessee and Texas.  Businesses also look for low cost land, a big labor pool (population), and nearby educational institutions.
People will move down before they move away.  They have families and friends and don't want to leave them.  As the affluent fall down the food chain,  prices will likely soften in the affluent areas, while demand will increase for lower priced properties near those affluent areas.  Watch what's happening in whatever markets you're investing in.  Talk to property managers, real estate agents, local resident (it's amazing what you can learn in a coffee shop!) and the Chamber of Commerce.  Which sub-markets are people and businesses moving away from and to?  As in all investing, the trend is your friend.
Pick markets carefully with "geographically linked" economies.  That is, industries that must be located in the region and can't be easily moved, if at all.  It's also important that those industries be permanent (you don't want to buy all the houses next to video cassette manufacturing plant).
Two great examples of permanent and geographically linked industries are commodities (like oil, gas, lumber, etc.) and distribution.  It might be easy to move a widget manufacturing plant to China or Mexico, but you can't move mining or farming offshore.  Those jobs have to stay in the area – and those commodities are always in demand.
Similarly, moving boxes from point A to point B is a logistical operation.  Even if the U.S. is poor, there will still be 300+ million people who need food, clothes, household products, etc.  All that stuff might be made in China or Mexico, but it's moving through the U.S., so those distribution jobs are linked to the real estate.  And it's not just location, but huge and expensive infrastructure like airports, roads and railways.  Two cities that come to mind are Dallas and Memphis.
Now if the U.S. shakes off the doldrums and comes roaring back to economic life, any market that's sound in a tough economy will only be more sound in a great economy.  Either way, you win.

Moving up to the "big deals" is the goal of everyone who plays Robert Kiyosaki's Cash Flow game, just like going from little green houses to big red hotels is the path to riches in Parker Brothers' Monopoly.  The bigger the property, the more profit potential there is.
In the real world, the natural progression for real estate investors is to go from single family houses to apartment buildings.  But the real world also means real money, which can be scary in a tenuous economy.
So what's happening in today's apartment market and how do you make the transition to the big leagues?
To find out, The Real Estate Guys™ invited a long time investor, CPA and real estate broker to share his pearls of real world wisdom.
Behind the microphones, diving deep into the depths of real estate experience:
Your host and daring pearl diver of diction, Robert Helms
Co-host and peerless puller of precious pearls, Russell Gray
The Godfather of Real Estate, Bob Helms
Special guest, seasoned investor, CPA, CCIM real estate broker, and really smart dude, Steve Fithian
This episode has a few facets to interest you.
First, Steve has an interesting history as a conservative, corporate CPA turned swash buckling real estate investor, broker and entrepreneur.  Well, swash buckling compared to being a corporate CPA.  But he gave up the "security" of the corporate grind to get on the rocky road to real estate riches.  Along the way, he's used his education and training to survive a couple of market downturns, so there's some valuable lessons right there.
Also, Steve's evolution from small property investor to big apartment investor has more important lessons – especially when making the transition in an uncertain market.  He has strong opinions about how to do it in a safe and sane way.
And of course, Steve's insights as a commercial real estate broker and property manager in one of the best apartment markets in the nation adds a whole other valuable dimension to this broadcast.  Even more so because he isn't native to his market.  He chose it strategically and has the unique perspective of looking at the market as both an insider and an outsider.   Steve took our mantra "Live where you want to live, but invest where the numbers make sense" to the next level: "Find our where the numbers make sense and move there."!
We think it makes sense to listen to an educated, street smart, seasoned professional when it comes to understanding market cycles and the apartment investing opportunities in today's market.  So tune in to the conversation and prepare to pull some precious pearls of wisdom of your own from this podcast!
The Real Estate Guys™ Radio Show and podcast provides real estate investing news, education, training and resources to helps real estate investors succeed.
Finding a strong market to invest in is as simple as looking for population growth, job growth, and a diverse economy. That's why some of the smartest minds in real estate are focused on the long term strength of Dallas, TX.
POPULATION GROWTH: The Dallas-Fort Worth area's population has grown by nearly 1.3 million from 2000 -2009.  That is more than any other metropolitan area in the United States.  The Dallas–Fort Worth–Arlington MSA is the largest metropolitan area in Texas, the largest in the South, the fourth-largest in the United States (SOURCE: Wikipedia on DFW).
The Dallas, TX metro is forecasted to add 4 million new people from 2010 – 2040 according to the Texas Data Center  and the North Texas Water Board.   That's one new person every 4 minutes!!! In 2009, the population of Texas grew by 231,539.  That is more growth than Florida, Arizona, California, Nevada and Colorado, combined.
A demographer at the Brookings Institution attributes the population growth to a more diversified economy in Texas and more conservative lending practices during the real estate boom. When combined with the state's steady growth earlier in the decade, Texas is projected to receive three new seats in Congress.  (SOURCE: Recession Cuts Migration to Sun Belt, New Figures Show 
New York Times).
JOB GROWTH: "Diversified industry and relatively stable housing fundamentals have provided local residents with comparatively secure standards of living. Cities where home prices don't fluctuate wildly are particularly well-positioned to ride out this recession, because they were spared the domino effect of foreclosures, lost jobs and lost productivity. Rather than chasing rising home prices or apparently plentiful jobs in one-industry towns, families looking for long-term economic stability should seek spots where industry is diverse and housing price shifts are benign."  (America's Fastest Recovering Cities
 – Forbes Magazine)  According to the US Bureau of Labor & Statistics, Dallas job growth is twice the national average.  An educated populace and a cost of living below the national average, make Dallas enticing to companies seeking a lower cost but highly qualified workforce.
DIVERSE ECONOMY: The Dallas economy is primarily based on banking, commerce, telecommunications, computer technology, energy, and transportation.  North Texas has 28% of the state's workforce, employing more than 350,000 in healthcare, 225,000 in high-tech and 68,000 aviation-related jobs.  North Texas has 20 colleges and universities, 17 graduate schools, 3 medical/dental schools, 2 law schools and 20 community college campuses (SOURCE: North Texas Commission).  The Dallas/Fort Worth Metroplex is home to over 10,000 corporate headquarters making it the largest concentration of corporate headquarters in the United States.  The Dallas metro area is home to 25 FORTUNE 500 company headquarters and 7 FORTUNE Global 500 companies which bring more than $819 billion in revenue to North Texas. (Source: Fortune Magazine 2009)
WORLD CENTER OF AVIATION

DFW International Airport is the third busiest airport in the world
There are more than 850 aviation-related businesses in North Texas – more than any other area of its size in the world
There are more than 68,000 documented aviation-related jobs in the region

LOGISTICS HUB

DFW is a major logistics hub and has the lowest distribution costs to the top 50 U.S. consumer markets of any region
Since the passage of NAFTA, DFW trade to Mexico and Canada has more than doubled – in large part due to the proximity of Interstate 35 – the NAFTA Superhighway

FINANCIAL AND BANKING CENTER

North Texas is a major financial center and is home to one of 12 regional Federal Reserve Banks, as well as several regional bank offices and corporate headquarters to Comerica

HIGH TECHNOLOGY CENTER

North Texas is a national and global leader in the high-tech sector, and 8.3% of the region's total 2.7 million labor force is employed in high-tech fields, according to the Metroplex Technology Business Council
North Texas' 225,000 high-tech workers account for 52% of Texas' total technology workforce, and North Texas boasts 6,215 high-tech firms
Although the high-tech industry employs 8.3% of the North Texas workforce, the high-tech sector accounts for nearly 13% of wages paid to North Texas workers – indicating the relatively high-paying nature of these sophisticated jobs

RETAIL CENTER

North Texas is the 10th largest retail market in the country. Dallas Market Center, the world's most complete wholesale marketplace, hosts approximately 50 markets each year attended by more than 200,000 retail buyers from all 50 states and 84 countries, and conducts more than $8 billion in wholesale sales annually

HEALTH CARE EXCELLENCE

North Texas is known for its extensive state-of-the-art health care facilities with more than 90 major hospitals and two major medical schools
Health care is one of the largest and fastest growing industries in the Dallas-Fort Worth region with more than 350,000 health care jobs
LOW TAXES:
No personal or corporate state income tax
Maximum state and city sales tax of 8.25%
QUALITY OF LIFE:
North Texas features world-class athletes, teams and sports facilities, including the new Cowboys Stadium, host of the 2010 NBA All Star Game, 2010 World Series, 2011 Super Bowl XLV, and the NCAA Men's Final Four in 2014
The region is growing as an arts hub with 7.9 million people attending arts and culture events annually
Low cost of living
Affordable housing
Plentiful water
Public transportation and excellent highway system
Strong k-12 schools and universities
Centrally located
(SOURCE: North Texas Commission)
For more information about Dallas, visit our Dallas Market page or find a local market expert in our Resource Network.

According to the latest monthly review of the Texas economy from the Real Estate Center at Texas A&M University, Texas is leading the United States in economic recovery.    The Texas economy experienced its second month of positive annual employment growth up 0.9 percent from June 2009 to June 2010 compared with a negative rate of 0.1 percent for the nation.
Over the past 12 months the Dallas metro added 27,300 more jobs than it cut.  That is enough job growth to warrant the development of a mid sized city!!!   If a city needs 3 jobs to support every 5 people, 27,300 new jobs justifies a population increase of 45,500 people.  Kids and retired people don't work but they need places to live. Assuming 2.5 people per household, 45,500 new people need 18,200 additional housing units.
Is the supply of Dallas housing keeping up with the demand?
In the past 12 months Dallas County added 5,351 apartment units and absorbed 7,596.  The numbers show people are absorbing apartments faster than they are being built.  The demand for housing is strong but apartment construction has dwindled because of the lack of construction financing.  This positive absorption is lowering vacancy rate substantially, however rental rates have remained steady.
Dallas hasn't experienced a boom in rental rates because while demographics are headed in the right direction, Dallas is still burning off a small amount of excess housing that was built during the easy credit building boom from 2001-2007.   Current apartment vacancy rates are around 9%, however if you look at the rate of vacancy for properties that are less than 15 years old and the residential occupancy rate is MUCH better.
Many people forecast a housing boom in Dallas because the job market is forecasted to bring more people to Dallas than the housing market can keep up with.  Land near Dallas job centers is scarce and people are starting to pay substantial rental premiums to live closer to work. Dallas commute times are increasing as people are choosing to live farther into the affordable suburbs rather than pay the higher cost of living associated with living near the city center.  While Texas still has amazing expanses of inexpensive land, none of that land is close to jobs.
Get ready for a Texas sized real estate boom!!!
The Dallas population is growing rapidly as a result of relative economic prosperity while developable land near job centers is scarce.  As traffic commute times increase over the next decade, it will become more desirable and more economical to pay a larger and larger housing premium to live closer to your job.
Statistics for this blog were taken from the real estate research center at Texas A&M University http://recenter.tamu.edu/mreports/
For more information about Dallas, visit our Dallas Market page or find a local market expert in our Resource Network.
So we're wandering around the radio show one day trying to think of something to talk about.  Then we trip over a big bag of email and say, "Hey! We haven't answered listener questions for awhile. Let's do that!"  So today's episode is all about you and your questions.
Taking the stand and promising to answer each question to the best of our admittedly limited abilities:
Host and Professional Pontificator, Robert Helms
Co-Host and Head of The Real Estate Guys Research Institute, Russell Gray
The Man Who's Forgotten More Real Estate than Most Will Ever Know, the Godfather of Real Estate, Bob Helms
One of our favorite things to do is show off how smart we are.  For obvious reasons, we don't get to do that very often, but we always look forward to the opportunity.  Then again, if you subscribe to the idea that people learn by making mistakes, we're REALLY smart!
Anyway, we get lots of questions from people and we love it.  So please keep 'em coming!  Go to Ask the Guys and ask away!  For this episode, we grabbed a handful from the email bag and here are some we found.
(For privacy purposes, we've omitted the names, phone numbers, social security numbers, birthdates, drivers license numbers, bank account information, picture, height, weight, race, religion, sexual orientation and favorite ice cream)
I just came out of a Chapter 7 bankruptcy.  How can I get a mortgage?
I found properties for $500 – $1000!  Seems like a no-brainer.  Am I missing something?
Is Dallas a dangerous place?
The Great Recession wiped me out.  How do I get going again?
What do you think of using retirement accounts to buy real estate?
Are tax liens a safe investment?
And our personal favorite:

Is it still possible to buy property for no money down?
Tune in for the answers to these and other exciting questions on this episode of The Real Estate Guys™ Radio Show! (theme music plays here).
Listen Now
Don't miss a show!  Subscribe to the Free Podcast
Want More?  Sign Up for The Real Estate Guys™ Free Newsletter!
Why has Dallas become one of our favorite US real estate markets?
Texas is ranked the #1 business friendly state in the US. Last time we looked, tenants have an easier time paying the rent when they have a job.  And landlords have an easier time paying the mortgage when tenants pay the rent.  Jobs are good.
Dallas is the nation's 5th largest media market. Hey, we are radio guys.
Dallas is in the top 10 big US cities where it makes more financial sense to rent rather than own.  That means tenants stay tenants longer.  Less turnover means less expenses.  Less expenses means better cash flow.  Cash flow is good.
Dallas real estate values have held up very well throughout the mortgage meltdown and the resulting unprecedented drop in real estate values across the US.  After the last two years of "Drop Zone", a Merry-Go-Round sounds exciting enough.
Dallas is only 2-1/2 hours from Belize. Does that count?
The Real Estate Guys™ TV show is taped in Dallas (Addison actually, but it's close enough).
Most rental residential real estate prices are well within the FHA / Fannie / Freddie conforming guidelines. That means it's easier to get loans.  It's also easier for resale buyers to get loans.  Life is easier when you can get loans.
Our friend, Ken McElroy, says Dallas is one of his favorite markets for the next 5-10 years.  And we think he's well qualified to have an opinion.
Infrastructure! Centrally located in the US, a huge airport, a great freeway system, on the path from Mexico to the North and Northeast, a big labor force and good higher education.  Plus they have an amazing $1.2 billion football stadium.  That's infrastructure, isn't it?
Big and diverse economy. Dallas is home to lots of huge companies.  But for every huge company, there are lots of little ones that support them.
We could go on, but you get the idea.  But why take our word for it?  Come to Dallas and check it out for yourself! Reading blogs and looking at stats on the internet is interesting in "student mode".  To get to "investor mode" (where you actually buy, own and manage real estate), you need to visit the market.  How long does it take to learn a new market?  A lot longer if you go it alone!
Invest a weekend with us in Dallas and we'll help you compress time frames. We'll help you get the lay of the land (literally!), explore various sub-markets, meet local experts and service providers; plus we'll introduce you to some of our key contacts.  And no one is going to ask (or pressure) you to buy anything including the next "boot camp" or any specific property.  That's not the way we roll.  But if you find something or someone that interests you, you can follow up when you're ready.  Sound fair?
For more information, about the next field trip to Dallas, click here.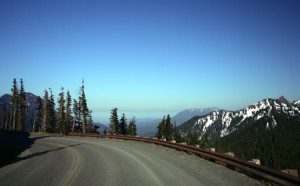 A bend in the road is not the end of the road – unless you fail to make the turn! Your ability to adjust to a rapidly changing landscape can be the difference between staying on the road to riches or flying off a cliff.
For many investors, the last three years have been a total wreck.  For others, it's been a challenging off-road excursion.  For some, it's been a real test of their abilities to operate their investment vehicle under the most extreme conditions.  In any case, there are great lessons to be learned from everyone's experiences.
So we decided to catch up with one investor who's gone from rags to riches to rags and is coming back bigger and better than ever!
At track side for this episode:
Ace Driver and Show Host, Robert Helms
Crew Chief and Co-Host, Russell Gray
The Godfather of Real Estate, Bob Helms
Special Guest, the Comeback Kid, David Campbell
From Donald Trump to Walter Sanford to Robert Kiyosaki, we never get tired of hearing the riches to rags to riches stories.  Successful people are successful – even when they're failing – because they know how to manage their fears, analyze their failures, get the lessons and take effective action to come back bigger and better than before.
David shares his humble beginning as a high school band teacher with big dreams but small means.  He then talks about his road to riches and the challenges he faced when his California Dream was taken down by the meltdown.
The faster you're going, the quicker you need to react to changes in the landscape.  David takes us through his thought process as he shifted his investment philosophy, strategy and tactics.  Today, he invests very differently than when he started and is enjoying great success.
David reveals the markets, property types and investment objectives he is pursuing today.  Plus, he shares one specific technique he used to acquire property – even though he didn't have much cash or credit to work with.  This is one of our favorite shows!   We think you'll like it too.
Don't miss a show!  Subscribe to the Free Podcast
Want More?  Sign Up for The Real Estate Guys Free Newsletter!