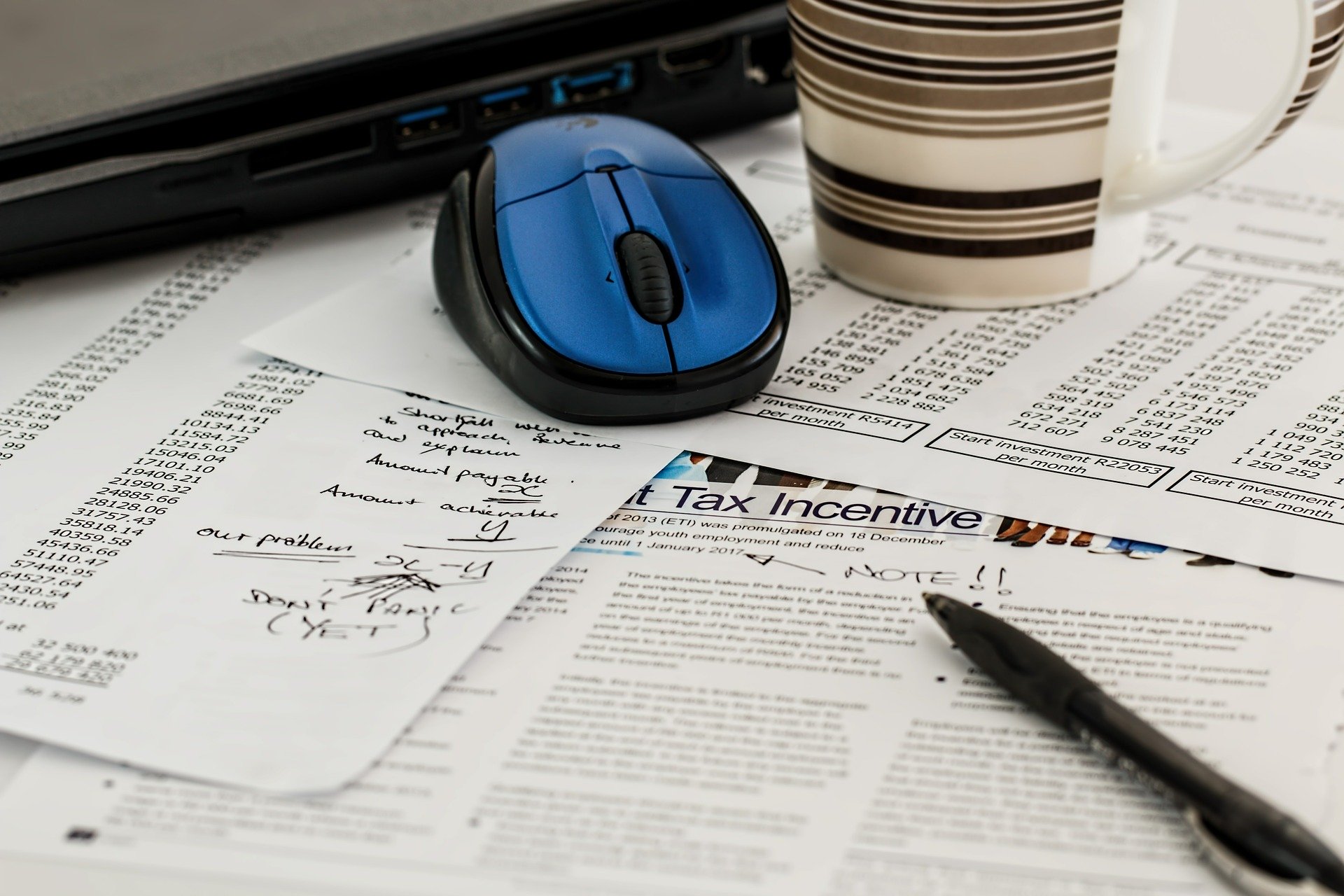 We're back with one of our favorite people … CPA Tom Wheelwright!
Tom is here to share important updates on current and proposed changes to U.S. tax law as part of the war against COVID-19. 
We're also discussing the details … and potential repercussions … of proposals currently being floated around during this controversial election year. 
There are changes that real estate investors like YOU need to know about. 
In this episode of The Real Estate Guys™ show, hear from:
Your up-to-date host,

Robert Helms

His taxing co-host,

Russell Gray

CPA and tax expert,

Tom Wheelwright
---
Listen
---
Subscribe
Broadcasting since 1997 with over 300 episodes on iTunes!
---
Review
When you give us a positive review on iTunes you help us continue to bring you high caliber guests and attract new listeners. It's easy and takes just a minute! (Don't know how? Follow these instructions).
Thanks!
---
Let's talk about taxes
One of the biggest elements that affects cash flow and overall return of real estate investments is taxation. 
And yet … nobody really likes to talk about it. That needs to change! There's lots you can do to reduce taxes and make more money. 
Our good friend, CPA Tom Wheelwright, always says, "If you study a nation's tax code, you can see exactly the behavior they want, because they reward it."
The tax code is a series of incentives. 
There's so much going on right now in the world … and in an election year, a lot can happen. 
We don't have a political argument to make of any kind … but when you start talking about tax policy and you have different parties with different opinions, politics are going to come up. 
We're here to wrap our minds around some of the proposed tax changes that real estate investors must understand. 
New tax changes you should know about
Going all the way back to Obamacare, there was a tax impact for real estate. Then, the Trump administration came in and made the first major overhaul. 
It's no secret that with a real estate guy in the White House … we got some very favorable breaks for real estate investors. 
Then, the COVID-19 crisis impacted the tax code. 
Basically, since 2008, the tax code has been a roller coaster. There have been extreme changes in public policy, public behavior, and financial markets. 
All of that means that as a real estate investor, you've got to be looking a little bit farther down the road. And, you need to be well-advised by a great tax professional. 
Tom Wheelwright is here to get that conversation started … but remember to sit down with your own tax advisor and get their expert views for your personal situation. 
There have been some really important changes recently for real estate investors. The most obvious one was the qualified improvement property change. 
This was in the Cares Act correcting a mistake in a 2017 act in which the government didn't include leasehold improvements on commercial property as qualifying for bonus depreciation. 
The Cares Act now said that they do … and you can take advantage of that retroactively all the way back to 2018. You can amend your return, and there can be a lot of money in that. 
The Cares Act also said that if you had to reduce your hours … either business hours or working hours … because of the pandemic, you can pull out up to $100K from all your accounts put together. 
Then, you have two choices. You can either pay tax on that money over three years or you can put that money back in three years and not be taxed at all. 
"You could literally take money out, buy a property, take care of the property, sell the property, and put the money back. Or, you could keep the property and borrow against the property and put the money back," Tom says. 
Tom adds that anybody who is a real estate investor and seriously doesn't want their money tied up in their IRA or their 401K should really look into this and see if they qualify. 
The other big change involved the net operating loss carryback. 
In 2017, real estate investors lost the ability to carry back net operating losses. In 2020, we gain that ability … and we gain it for 2018, 2019, and 2020. 
And, now it's a five-year carryback. We're talking about going back to 2013, 2014, 2015 … years that were really good years for a lot of people. 
And let's say you weren't a real estate professional in those years and now you are … you've got bonus depreciation. You can carry back to when you weren't a real estate professional to offset your income and get a refund. 
Tom says that this particular benefit isn't popular in the House of Representatives … so you better look into it quickly if you're interested. 
The other tax benefit that people don't often talk about is the charitable deduction tax benefit. 
Typically, individuals can only deduct up to 60% of charitable contributions … in 2020, it's a hundred percent. 
"If you want to give all your money away this year, the government says to go for it. They'll give you a deduction for it," Tom says. 
Tax changes that could be coming
The tax changes that real estate investors got under the Trump administration were favorable to a lot of folks. 
Now, with an election year, Joe Biden has come out with his own tax plan and ideas. 
"Biden's tax plan is basically a tax everything tax plan," Tom says. "Really, he would eviscerate the tax law if he had his choice, which leads me to personally wonder if he understands the tax law at all." 
Tom says that, for example, all the real estate benefits would go away. It wouldn't eliminate cost segregation, but it would eliminate bonus depreciation. 
Biden has also proposed eliminating 1031 exchanges, the basis step up when you die, and oil and gas tax benefits. 
But remember, President Obama also proposed eliminating a lot of these tax breaks. Just because they are proposed doesn't mean they'll get enacted. 
Either way, it's important for real estate investors to be vigilant and stay tuned in. 
For more on tax changes and how they can affect you … listen in to the full episode!
---
More From The Real Estate Guys™…
The Real Estate Guys™ radio show and podcast provides real estate investing news, education, training, and resources to help real estate investors succeed.
---
Love the show?  Tell the world!  When you promote the show, you help us attract more great guests for 

your

 listening pleasure!
CPA Tom Wheelwright joins us with important updates on current and proposed changes to U.S. tax law as part of the war against COVID-19.
We also discuss the details and potential repercussions of proposals being floated in a controversial election year.
So tune in as we talk tax changes real estate investors need to know about with CPA Tom Wheelwright.
---
More From The Real Estate Guys™…
The Real Estate Guys™ radio show and podcast provides real estate investing news, education, training, and resources to help real estate investors succeed.
---
Love the show?  Tell the world!  When you promote the show, you help us attract more great guests for 

your

 listening pleasure!
As the political cycle ramps up, housing affordability might get some attention. And it's more complex than you might think.
Obviously, housing policies have the potential to affect YOUR real estate investing … so it's smart to pay attention.
Of course, there's always risk in talking politics. Everyone has heroes and talking points. Sometimes it's hard to take the filters off and consider all perspectives.
Fortunately, we're not here to promote or protest a policy or a politician. Life's too short for that.
Instead, our focus is on what people in power are thinking and doing … and how it affects our strategic investing.
In case you missed it, President Trump recently signed an Executive Order to take on the lack of affordable housing.
According to the announcement, the EO establishes a White House Council tasked with "tearing down red tape in order to build more affordable housing."
This ONE sentence reveals much about how the President views the problem … and reflects his background in real estate.
So let's put our red or blue foam fingers down and consider the landscape the way it's being planted by the powers that be … and how things might change if a new sheriff comes to town.
Components of Affordability
Housing affordability is a relationship between incomes and mortgage payments or rents. It's not about price as much as it is the gap between income and housing expense.
It's no secret housing prices and rents have been rising faster than real wages.
And the longer this goes on, the more people get pushed off the back of the affordability bus.
Ironically, it's often the attempts at creating affordability which inadvertently makes things unaffordable. Will that happen this time?
Past national policy efforts focused on increasing the availability of financing, while many local efforts include legislating lower rents.
History shows easy financing actually makes housing more expensive … just like student loans made college more expensive.
This confounds typical politicians.
But it's simple. Financing increases purchasing power … and newly empowered buyers bid prices up. Of course, sellers are happy to oblige.
Consider what happened to housing after the Clinton Administration lowered government lending standards in late 1999 …
Looser lending combined with the Fed's then unusually low interest rates (trying to reflate stocks after the dotcom bust and 9/11 attacks) …
… drove real estate prices up, up, up in the early 2000s.
Everything was great until derivatives of those sub-prime mortgages imploded the bond market and crashed not only real estate prices, but the global economy.
So again … easy money doesn't make things affordable. It inflates price bubbles which eventually collapse. Not a great plan.
Interestingly, President Trump is badgering the Fed to drop rates.
He says lower rates are necessary to keep the U.S. competitive in international trade … and to lower the interest expense of ballooning federal debt.
Some claim Trump's trying to prop up the stock market heading into the election cycle, which is probably true.
In any case, based on this EO, Trump's push for lower rates doesn't appear to be intended to drive housing prices UP.
Of course, that doesn't necessarily mean he wants to drive prices down either.
After all, there are many constituencies with vested interests in keeping values stable or growing.
Banks depend on property values to secure the mortgages they make.
Local governments depend on high values for property tax calculations.
And of course, property owners (who also happen to be voters), use high property values to feel rich or to tap into for additional purchasing power.
On the other hand, there are a growing number of disenfranchised voters who struggle with rising rents and are watching the dream of home ownership become more elusive.
When we asked then-candidate Donald Trump what a healthy housing market looked like in a Trump Administration, he simply said, "Jobs".
Fast forward to today, and we know President Trump has been trying to re-organize the economy to produce more higher paying jobs.
Of course, the jury's still out on whether he'll succeed. But that's the plan. And if he is successful, it will help close the housing affordability gap.
Of course, rising wages are useless if housing prices continue to outpace them … which brings us back to this affordable housing executive order.
When we put all this in a blender and hit puree, it seems to us crashing housing prices can't be the goal.
Instead, we suspect the purpose of increasing supply is to moderate excessive price growth … while giving incomes a chance to catch up.
So on the housing supply side, President Trump's Executive Order presumes to stimulate development by REDUCING regulation.
This is an unusual tactic for a politician. Politicians of both stripes are infamous for MORE government, not less.
Maybe Trump is still thinking like a real estate developer.
In any case, we visited the National Association of Home Builders website to see what active home builders think of the Trump approach.
They describe Trump's EO as "a victory for NAHB" because "it cites the need to cut costly regulations that are hampering the production of more affordable housing…"
According to NAHB, regulations add SIGNIFICANT costs to development …
"… regulations account for nearly 25% of the price of building a single-family home and more than 30% of the cost of a typical multifamily development."
Think about that. These are YUGE numbers. 😉
Of course, the odds of reducing regulations and their costs to absolute zero are … absolutely zero. There'll always be some regulation.
But even if regulatory costs are substantially reduced, there are other factors to consider (we told you it was complex) …
Components of Cost
When bringing a real estate development to market costs include land, material, capital, labor, taxes, energy, and regulation.
Once built, you can tack on marketing, sales, and costs of operation until the product is sold or leased up. So, regulation is just one of many pieces of the equation.
Watching President Trump operate, it seems he attempts to manipulate components of cost as you'd expect from a typical real estate developer … making trade-offs to get things done in time and on budget.
The Opportunity Zones program is an attempt to move economic activity to where land is less expensive.
As mentioned, he's aggressively calling for lower costs of capital (interest rates).
And the already passed Trump tax reform is delivering tremendous tax incentives for real estate investors.
As for energy, Trump opened up domestic oil production while pushing for lower oil prices.
And with his recent EO, Trump is going after costly regulation in the home building sector.
All that checks a lot of boxes.
Of course, there's the issue of tariffs … which (at least temporarily) are adding to the cost of building materials.
(There's much we could say on the touchy topic of tariffs … but we'll save it for another day.)
Meanwhile, we're chomping popcorn watching this play out … and trying to decipher what it means for Main Street real estate investors.
Here's our bottom-line (so far) …
While interest and energy costs are macro-factors which affect the broad market, a reduction in federal regulation makes a smaller dent.
That's because regulation is both a federal and regional phenomenon.
Our guess is markets with more local regulations will continue to attract less investment than those with less. Conversely, markets with less regulation will attract more.
This push to stimulate development is an obvious opportunity for real estate developers.
Meanwhile, we're not staying up at night worrying about a supply glut collapsing housing prices any time soon.
If housing prices fall, it'll probably be because credit markets collapse again.
For that reason, we continue to think it's a good time to liquefy equity, lock in long term cheap financing, and tighten up operational expenses.
If prices do happen to fall … for whatever reason … as long as you have resilient cash flow and low fixed-rate financing you can ride out a storm as an owner.
And with some dry powder, a collapse isn't a crisis for you … it's an opportunity as a buyer.
Of course, you can stand at the plate all day waiting for the perfect pitch. Meanwhile, the market might continue to boom.
You can't profit on a property you don't own.
So even though there's arguably some frailty in the financial system, it's an ever-present threat you need to learn to live with and prepare for.
But as long as deals you're doing today are structured to weather a storm, you're probably better off collecting base hits than taking strikes.
Until next time … good investing!
More From The Real Estate Guys™…
The Real Estate Guys™ radio show and podcast provides real estate investing news, education, training, and resources to help real estate investors succeed.
---
Love the show?  Tell the world!  When you promote the show, you help us attract more great guests for 

your

 listening pleasure!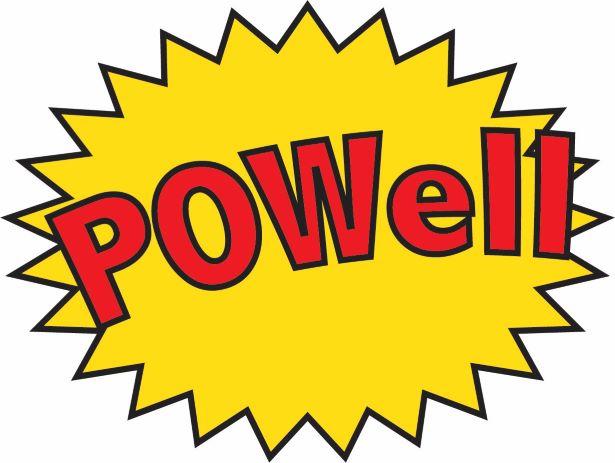 In our last edition, we discussed what gold might be revealing that the Fed isn't … while waiting to see what Fed Chair Jerome Powell would say to Congress.
But now the great and powerful Powell has spoken … and there are a couple of notable nuggets worthy of an inquisitive real estate investor's attention.
According to this report by CNBC, the Wizard of the Emerald Printing Press told Congress …
"… the relationship between … unemployment and inflation … has gone away."
If you're not a faithful Fed watcher (and therefore have a life), you might not know about the Phillips curve. It's been a guiding principle for the Fed interest rate policy for a long time.
It goes without saying (but we're saying it anyway) that interest rates are important to real estate investors.
After all, debt is arguably the most powerful tool in the real estate investor's toolbox. And interest rates profoundly affect both cash flows and pricing.
Many investors rely on their mortgage pro for interest rate guidance. Most mortgage pros watch the 10-year Treasury. But Treasury prices are strongly impacted by Fed jawboning and open market activities.
By watching further up the food chain you can get more advance notice of the direction of rates … and better position yourself to capture opportunity and avoid problems.
Through their comments, Fed spokespeople … chief among them Chairman Powell … send signals to those in the market who care to pay attention.
Of course, sometimes a little interpretation is needed. In this case, it seems to us Powell is being pretty clear.
The Phillips curve … which presumes that full employment leads to higher wages which leads to high inflation (prompting rate hikes to preempt it) … "has gone away".
In other words, don't assume high employment will trigger the Fed to raise rates.
But just in case the message wasn't clear enough, Powell also added …
"… we are learning that the neutral interest rate is lower than we had thought …"
In other words, there's a NEW normal in town … and the Fed is abandoning (just like Peter Schiff has been telling us they would) rate hikes and tightening.
But unlike Peter Schiff, the Fed is just now figuring this out.
So the great and powerful Wizard pulled not one, but TWO doves out of his hat.
(For the un-initiated, when the Fed is "hawkish", it means tightening the currency supply by raising rates … while "dovish" is easing … like quantitative easing … and lowering rates)
It seems the Fed looked over the economic landscape … (and over their shoulder at the real estate guy in the White House) …
… and concluded the punch bowl fueling the longest recovery in history needs to be spiked again.
You might agree or disagree.
But it doesn't matter what YOU think the Fed SHOULD do. We're pretty sure they're not asking you. They're sure not asking us.
They think what they think. They do what they do. And THEY are the ones behind the curtain with their hands on the levers.
Our mission as a real estate investors (accumulators of mass quantities of debt used to control assets and cash flows), is to watch and react appropriately.
So here's some food for thought …
Fed "dovishness" usually translates into higher asset prices … primarily stocks and real estate. Equity happens!
It's EASY to get enamored of equity growth based on momentum (price changes) and not fundamentals (income). Be careful.
Sometimes the Fed loses control or misses a major problem until it rolls over the market.
If your portfolio is anchored with strong fundamentals, you're more resilient.
Equity is wonderful, but fickle and unproductive.
If your balance sheet is telling you you're rich, but your cash flow statement doesn't agree, you're not really rich.
Read that again.
The key to resilient real wealth is durable passive income. And rental real estate of all kinds is a time-proven vehicle for building durable passive income.
But wait! There's more …
It's no secret President Trump wants to weaken the dollar … and has been pressuring the Fed to make it happen.
Based on the Fed's recent shift of direction, it seems it's not just interest rates headed down … but the dollar too. The currency war could be about to escalate.
And remember … the dollar has a 100+ year history of losing purchasing power.
So if you're betting on the direction of the dollar long term … we think DOWN is the safer bet. And right now it seems that what the Wizards are planning.
This is where real estate REALLY shines.
That's because an investor can use real estate to acquire enormous sums of dollars TODAY (via a mortgage) which effectively shorts the dollar.
Those dollars are used to buy tangible, tax-advantaged, income-producing, real assets which not only pays back the loans from their own income …
… but unlike debt, grows nominally (in dollars) in both income and price as the purchasing power of the dollar falls (inflation).
That's why we say, "Equity Happens!"
And when it does, it's a good idea to consider converting equity into cash using low-cost long-term debt, and then investing the proceeds in acquiring additional income streams and assets.
Of course, you can only do that when the stars of equity, lending, and interest rates all align. Right now, it seems they are.
We think last week signaled an important change of direction. And while the financial system is arguably still weak, it's working …
… so it might be a good idea to do some portfolio optimization while the wheels are still on.
Until next time … good investing!
More From The Real Estate Guys™…
The Real Estate Guys™ radio show and podcast provides real estate investing news, education, training, and resources to help real estate investors succeed.
---
Love the show?  Tell the world!  When you promote the show, you help us attract more great guests for 

your

 listening pleasure!
We're just winding up a multi-part real estate investing webinar series we're doing for our friends Chris Martenson and Adam Taggart at Peak Prosperity.
The webinar series is called Real Estate Investing for Profit and Safety.  
The first episode, The Case for Real Estate, is nearly two hours long and free of charge.  You can check it out here.  If you love it, share it with your friends.  If not, let us know.
Our theme, which we think is an important one, is how real estate creates RESILIENT wealth when strategically located and structured.
Of course, if you're a seasoned real estate investor … meaning you've lived through at least the 2008 financial crisis … you may already be convinced.
Even if you're in the group who lost a bunch in 2008 (we feel your pain), hopefully by now you've realized there were lots of people who not just survived … but THRIVED.
So obviously, real estate wasn't the problem.
If you're an active or aspiring syndicator, you may find the series useful for explaining to your prospective investors why real estate is an attractive investment vehicle … and the value YOU bring to them by helping them get in the game.
Of course, for anyone who cares about their financial future, the daily news is full of reasons to look for ways to create stability in their portfolio.
Wild stock market price swings … rampant (seemingly systemic) corruption in large financial institutions … highly uncertain geo-political tensions …
… unprecedented levels of government, corporate, and consumer debt … severely underfunded private and public pensions … Social Security …
Yikes. 
So there's a LOT to be worried about … IF you're betting your financial future on fickle and fleeting asset PRICES.
And with "safe" havens like banks and bonds paying very low to no interest for over a decade, many Mom & Pop investors (and their financial planners) have succumbed to "buy low, sell high" as the means for creating spendable cash. 
Think about that.
"Buy low, sell high" is an investment strategy that tempts amateurs into the rigged casinos to compete with the pros.  
Trading also produces commissions for Wall Street, capital gains for the IRS, and cash float deposits for bankers (who lever it up 10-20x for fat profits so they can afford all those big fines).
And the challenge with "buy low, sell high" is it's SUPER volatile and unpredictable.  Unless you're tethered to the news with lightning fast judgment and reflexes, it's easy to be late to enter or exit the party. 
The "solution" offered Mom & Pop investors is to buy trading software to compete with the pros … 
… or "invest for the long haul in a well-diversified portfolio" because the long-term upward (inflationary) "trend is your friend".
Thanks to the Fed's printing press, buy and hold works for boosting your balance sheet.  But it's only PAPER wealth … unrealized gains.  You can't spend it. 
To have real spendable money to live on, folks need CASH.
To get it … and avoid capital gains taxes … they borrow (confident in their paper wealth).
Or they liquidate capital (eating "the golden goose") …. or take on substantial counter-party risk by purchasing higher yielding, riskier bonds.
Of course, if you're a real estate investor, this is all foreign to you.  It's a game you don't play.  But MILLIONS of people do. 
And as baby boomers pile into retirement in a debt-ridden world where low and falling interest rates are a necessity of systemic survival … 
… finding inflation-hedged, asset-backed sources of reliable, resilient, high-yield, tax-advantaged income is the Holy Grail. 
While not perfect, there's nothing better than income-producing real estate to meet this huge and growing need.
Of course, as we often point out, small-time real estate investing is far too troublesome and inefficient for busy or retired folks to take on personally.
That's why we keep beating the drum for the HUGE opportunity for real estate savvy entrepreneurs to get into the syndication business. 
Syndication isn't just about making money.  It's an important industry to help solve some of the most pressing economic problems facing the United States.
In fact, it's SO important that both the Obama AND Trump administrations took bold action to remove barriers and stimulate the flow of capital into real estate syndications.
THAT alone should tell you something.
You may wonder why the mainstream financial press isn't reporting on this. 
But think about it …
How many mainstream financial journalists are real estate investors or syndicators?
Not many. 
And who buys all those expensive ads on mainstream financial programs?
Big Wall Street firms.
But whether there's some grand conspiracy to herd an unsuspecting public into the sheering pens of the Wall Street / banking cartel's casinos …
… or if it's just big money using their clout to buy ads and exposure for their products and services …
… it's clear most Main Street investors don't understand or appreciate the power of income producing real estate to create resilient wealth. 
But if YOU do, then YOU have a BIG opportunity … both as an investor and as an entrepreneur.
So be careful about getting paralyzed by the daily drama of mainstream financial news … especially when it's related to real estate.
After all, most real estate commentary on mainstream news is directed at homeowners and people buying home builder stocks.
But when home ownership is down, prices are high, or builders aren't building and selling as much … it's all GOOD for landlords.
Besides, no matter what happens economically …
As long as there are people, they'll need real estate … for homes, offices, food, and distribution centers to get products to consumers.  And people always needs places to relax, play, and heal.
Your mission is to acquire the skills, knowledge, and relationships to build a resilient portfolio …
… whether you manage only your own investments, invest through others, or create a business to help others take advantage of all that real estate provides. 
Time will tell … but it seems the global financial order is in the process of concurrent major disruptions. 
For some it will be traumatic and chaotic.  For others it will be exciting and profitable.  
The difference, of course, depends on awareness, preparation, and effective action.
And if it all turns out to be a lot of hype over nothing … well, better to be prepared and not have a crisis … than to have a crisis and not be prepared.
Chaos or calm, real estate is a historically proven place to effectively build, protect and pass on real, resilient wealth.  Tell a friend.
Until next time … good investing!
More From The Real Estate Guys™…
The Real Estate Guys™ radio show and podcast provides real estate investing news, education, training, and resources to help real estate investors succeed.
---
Love the show?  Tell the world!  When you promote the show, you help us attract more great guests for 

your

 listening pleasure!
When you trade in highly liquid, lightning fast, electronically enabled casino markets … you watch the news like a ten-foot tailgater at 100 miles per hour.
And that's who most of the mainstream financial media cater to.
The more fear, uncertainty, drama, and doubt … the better (for ratings).  So they pour fuel on the fire.
The current drama du jour is President Trump's up and down trade war with China. 
Paper markets are gyrating as nervous traders try to time the trends and skim "profits" from the volatility.  Politicians use every twist and turn as tool to score political points.
Meanwhile, on Main Street …
… folks get up every day and do their jobs, collect their pay, pay their bills, and largely ignore all the drama … most of which they don't understand anyway (as if anyone really does).
That's why investing in Main Street is SO different than investing in Wall Street.
Because while stock prices race up and down with every breeze of news or rumor … paychecks and rents remain relatively stable.  Boring.  But stable.
Of course, this doesn't mean real estate investors can afford to be ignorant, naïve, or cocky.  Real estate's stability and resilience isn't invincible.
The pain of 2008 made it very clear – what happens on Wall Street can bleed over to Main Street … rare as it might be.
Fortunately, real estate investors can usually follow the proceedings from a comfortable distance … with plenty of time to react and avoid mishaps.
Besides, more often than not, many of the "doomsday" fears just fade into the archives of "breaking news" that didn't actually break anything.
So life goes on.  People go to work and pay rent.  Passive income flows.  Equity happens … at least for those who aren't paralyzed by all the drama.
Sure, we think it's vitally important to watch macro-trends.  And we do.
Macro-trends provide clues about long-term migration patterns … warnings of systemic breakdowns (credit, currency) …
… and insights about whether any key drivers in our markets and niches of choice might benefit or suffer from whatever's developing.
But once you're in a market you like based on macro-factors …
… the real work of real estate investing is building and working with your local team … and closing on deals that make sense and are structured to withstand a macro storm or two.
Once you master this, you're not just a successful investor in your own right … you also have the potential to become a hot property yourself.
Because even though the Wall Street roller-coaster is exciting for the young and daring …
… after a few harrowing experiences, many Main Street investors would prefer to reach for the brass ring of prosperity from the much calmer merry-go-round of real estate.
When it comes to their life savings, most folks want stability, ease, and an after-tax growth rate in excess of real world inflation.
Ideally, they'd love to simply park their money in a boring bank account and collect a steady stream of interest income.
The problem is it doesn't look like banks will be paying anything remotely resembling an inflation-adjusted positive yield any time soon.
That's a big reason why income-producing real estate is very attractive right now … perhaps more than ever.
Of course, real estate investing is very messy and inconvenient to most people.
Wall Street and banks are easier, but at the price of nauseating volatility, minuscule yields, and high taxes … now or in the future.
So when YOU know how to produce predictable, high-yield (after tax) passive income through an inflation-hedged vehicle like real estate … you'll find more than a few folks willing to invest in YOUR deals.
But whether you decide to fly solo or pilot a plane full of limited partners, real estate remains appealing as a stable investment in uncertain times … perhaps more so now than ever before.
So grab your popcorn and watch all the geo-political and Wall Street drama from a safe distance.
Just be careful not to let all the commotion keep you parked in the garage.
Until next time … good investing!
More From The Real Estate Guys™…
The Real Estate Guys™ radio show and podcast provides real estate investing news, education, training, and resources to help real estate investors succeed.
---
Love the show?  Tell the world!  When you promote the show, you help us attract more great guests for 

your

 listening pleasure!
Investors and their money are attracted to opportunities.  They purchase assets, including properties and businesses, in the pursuit of profits.
That's probably why YOU are reading this.
It's why we perpetually peruse the news … looking for clues about where investors, businesses, jobs and money might be going and growing.
After all, where people and prosperity are … demand and capacity to pay for real estate are too.
So when we saw this headline pop up in our feed, we decided to look past the political positioning and see if we could find opportunity …
Jobs Are Booming in Trump Country, But Pay Lags 
– Bloomberg, 5/7/19 via Yahoo Finance
" … the 2,622 mostly rural and exurban counties [Trump] won in the 2017 added jobs at twice the pace as they did under … Obama …"
"Red America overtook Blue America … in 12-month employment growth for the first time in seven years …"
Of course, the article is focused on the political ramifications … which is fine for raising your blood pressure or getting unfriended on Facebook.
But we really struggle with all that red and blue stuff.
When we look out the window from the airplane, we see mostly brown and green.  And when we talk to folks on the ground, it's true there are different colors … but not blue or red.
Maybe we're missing something.
In any case, we're far more interested in discovering the investing opportunities of where "jobs are booming" and why … so we can get in on the action.
The Bloomberg article affirms a trend we've been commenting on for some time …
"… the changes are driven largely by a spread of growth to outlying areas typical of the late stages of an economic expansion and a bounce-back in energy production and manufacturing."
In other words, when people get priced out of expensive areas because of a boom … they move to more affordable areas.
Meanwhile, the resurgences in energy and manufacturing are very important economic drivers to watch.
Energy has been a big jobs driver post-2008 … and continues to play an important role in the creation of domestic jobs.
Meanwhile, the rebirth of manufacturing is affecting some former boom towns whose fortunes fell as American manufacturing went offshore over the last two decades.
It's no secret President Trump believes the U.S. must re-establish itself as a manufacturing powerhouse.  This makes sense for a guy who made his fortune building things.
What may be less obvious is how Trump hopes to achieve this fundamental transformation of the way America produces prosperity.  But there are clues.
We may or may not agree with Trump's goals or methods.  But that's not the point.  What matters is what he's doing and the effect it's having.
When we asked then-candidate Trump what a healthy housing market looks like in a Trump administration, he simply replied, "Jobs."
Of course, back then it was just talk.  Now, just over two years on the job, headlines say …
U.S. creates 263,000 jobs in April as unemployment falls to 49-year low – MarketWatch, 5/3/19
Job openings in U.S. jump to 7.49 million — more proof of ultra-strong labor market – MarketWatch, 5/7/19
While there's more to the story than we can delve into today, most observers agree those are pretty good numbers.
Of course, to get from interesting to actionable, we need to dig a little deeper …
Our good friend, world-class tax-strategist, CPA and best-selling author Tom Wheelwright wrote this in his recently updated book, Tax-Free Wealth …
" … tax laws … have evolved to become tools of social and economic policy making."
But this isn't a anything new …
Way back in 1946, then-Chairman of the Federal Reserve Bank of New York gave a speech and made these shocking admissions …
" … taxes … serve … to express public policy in the distribution of wealth and of income … subsidizing or … penalizing various industries and economic groups …"
In other words, tax laws move money where the government wants it.
Right now, the tax laws tell us Donald Trump wants money moving to Main Street.
As Tom Wheelwright explains in his presentation at The Future of Money and Wealth, the new tax law makes real estate EXTREMELY attractive for investors.
In fact, many real estate syndicators are having success attracting investors who are just as eager for tax breaks as they are for the profit potential of the deal!
And now that the opportunity zones regulations are becoming more clear (watch for a follow-up radio show on this hot topic shortly) … it's likely even MORE money will be moving from Wall Street to Main Street.
For a glimpse of what's coming, we took a look at the Jobs Opening and Labor Turnover (JOLT) report from the Bureau of Labor Statistics (BLS).
Here are some notable highlights … 
"The number of jobs openings increased for total private(+363,000) and was little changed for government."
" … largest increases in transportation, warehousing, utilities (+87,000) construction (+73,000), and real estate and rental and leasing (+57,000)."
No surprise there's a lot of job-creating money going into distribution and related commercial real estate.
What remains to be seen is whether Trump's tactics will trigger long-term sustainable domestic manufacturing … and the middle-class jobs that come with it.
There's been some progress, but it takes a lot of capital to create the infrastructure to support serious manufacturing.
But just as the tax law helps attract billions into the shale oil production revolution …
… the Opportunity Zones tax incentives could pull billions into creating the real property infrastructure to rebuild atrophied manufacturing communities.
Money moving from Wall Street to Main Street.  We like it.  And it's a trend alert real estate investors are watching carefully.
Until next time … good investing!
More From The Real Estate Guys™…
The Real Estate Guys™ radio show and podcast provides real estate investing news, education, training, and resources to help real estate investors succeed.
---
Love the show?  Tell the world!  When you promote the show, you help us attract more great guests for 

your

 listening pleasure!
If you're an American, unless you've been in a coma or living under a rock, you know the United States just had one of the most energetic mid-term elections in quite some time.
The day after, both sides are disappointed … and both sides are claiming victory.
One of the advantages of being older is we've seen this movie before.
In our younger days, when elections didn't go our way, we thought it was the end of the world.  Today, not so much.
It doesn't mean we don't care.  We do.  And certainly, politicians and their policies have a direct impact on our Main Street investing.
But it's in times like these we're reminded of the beautiful, boring stability of real estate.
Because while all the post-election drama and speculation plays out, people still get up and go to work and pay their rent.
And though the Trump-train just got slowed … like Barack Obama before him, big chunks of his agenda got pushed through early … and are likely here to stay for a while.
In other words, it doesn't look like Obamacare or the Trump tax reform will be repealed any time soon.
More importantly, investors of all stripes … paper and real … now know what the lay of the land is for the next two years.
Early indications (based on the all-green dashboard of Wall Street) reveal there's cash on the sidelines waiting to see what happened … and now that gridlock is the answer… money is pouring into everything.
We know that sounds counter-intuitive.  But while political activists push change … too much change too fast makes money nervous.
Investors and entrepreneurs need to make decisions about long-term risk and reward.  And when the world is changing too fast, those decisions are harder to make.
Way back in the lead-up to the 2010 mid-terms, we penned this piece about a concept we call "healthy tension."  Just change the team colors and it's just as applicable today as it was back then.
The point is that money and markets like gridlock.
At this point, from an investing perspective, it doesn't really matter if any of us like or dislike what happened … politically.  It's done.
Now we all just need to decide what it means to us and how to move forward … because life goes on.
So bringing it all back to Main Street …
We're guessing all the great Trump-tax reform benefits for real estate investors… from bonus depreciation to Opportunity Zones … are here to stay.
And as we said just a week ago …  there's probably a lot more money headed into real estate.  Nothing about this election appears to change that.
So gridlock inside the beltway means stability on Main Street.
Sure, it might be a little boring.  But real estate investors are used to boring.  And when it comes to long-term wealth building … boring is good.
Until next time … good investing!
More From The Real Estate Guys™…
The Real Estate Guys™ radio show and podcast provides real estate investing news, education, training, and resources to help real estate investors succeed.
---
Love the show?  Tell the world!  When you promote the show, you help us attract more great guests for 

your

 listening pleasure!
The Art of the Deal meets the Art of War

You've probably heard about the escalating trade war between the United States and China.
Maybe you think it doesn't really matter to you … or you aren't sure how.
But it's a story we're paying close attention to because we think there's more to the story than meets the eye … with potentially HUGE ramifications.
Here's a summary of the story in a series of headlines …
Okay, so what? What does any of this mean to a Main Street real estate investor?
Think of it this way …
If this was a military war and not a trade war … and there was a chance a bomb could land on YOU … would you pay attention?
But a bomb isn't really the best analogy. It's more like biological warfare.
There are financial diseases which could be unleashed into the financial system … and YOUR portfolio and future opportunities might get infected.
So now it's not as simple as just watching out for dropping bombs.
Now you need enough expertise to recognize the symptoms of diseases while there's still time to apply an antidote.
But when you KNOW the threat is real and the stakes are high, isn't it a top priority to get knowledgeable fast?
In Greek mythology, when Achilles was born it was foretold he would die young.
To prevent this, his mother dipped him in magic water which made him invincible.
But the magic water didn't coat his ankle where his mother held Achilles over the water, so that small part of his body remained vulnerable.
Achilles grew into a mighty man who survived many fierce battles. But one day, someone figured out his weakness … and shot a poisoned arrow into his heel.
Achilles died from the poison.  Today, the term "Achilles heel" is synonymous with a weakness, which in spite of overall strength, can lead to downfall.
In a trade war with China, is it possible Uncle Sam has an Achilles heel?
And if you're an investor depending on any aspect of U.S. strength for your prosperity, it's important to be aware and prepare for a possible downfall.
However, China may not actually be interested in destroying the United States.
Nonetheless, they could well be working on a plan to gain advantage over the U.S. … with potentially severe ramifications for Main Street investors.
We realize most American press is filled with reassuring commentaries about Uncle Sam holding all the trump cards (sorry, we couldn't help ourselves) …
… and that China's going to back down in this trade war.
And we'll concede that might APPEAR to happen. But what if China's playing a different game?
Consider these quotes from famed Chinese military strategist and philosopher, Sun Tzu, in his classic book The Art of War …
"An army may be likened to water, for just as flowing water avoids the heights and hastens to the lowlands, so an army avoids strength and strikes weakness."
"Therefore, those skilled in war bring the enemy to the field of battle and are not brought there by him."
So even if Uncle Sam is more powerful … virtually invincible, as Achilles was … it's possible for a strategic adversary to strike a victorious blow …
… just like the biblical story of little David taking on invincible giant Goliath.
The counter-argument is that China's self-interest precludes it from inflicting serious harm on the United States … because China needs the U.S. to buy all it's stuff.
True … but back to The Art of War …
" … the best policy is to take a state intact; to ruin it is inferior to this … To subdue the enemy without fighting is the acme of skill."
"Take advantage of the enemy's unpreparedness; travel by unexpected routes and strike him where he has taken no precautions."
And since we're in the mood for quoting … here's something we wrote heading into our Future of Money and Wealth conference …
A very interesting book we just finished is Exorbitant Privilege by Barry Eichengreen. He's Professor of Political Science and Economics at Cal Berkeley.
Eichengreen published this book in 2011, which means he probably wrote it in 2010. Keep this in mind as we share these excerpts …
"What if foreigners dump their holdings and abandon the currency [dollar]? What, if anything, could U.S. policymakers do about it?"
"… it would have to start with what precipitated the crash and caused foreigners to abandon the dollar."
"One trigger could be political conflict between the United States and China. The simmering dispute over trade and exchange rates could break into the open … American politicians … could impose an across-the-board tariff on imports from [China]."
Eichenberg wrote this at least FIVE years before Donald Trump even announced his candidacy, much less started his Presidency.
He's basically saying the U.S. dollar could be America's Achilles heel. One that Uncle Sam may not be taking adequate precautions to protect.
So …. did China "bring the enemy to the field of battle"?
We don't know.
But as discussed in detail at Future of Money and Wealth, it sure seems there's a bigger game being played.
For individual investors to understand all this and take appropriate precautions takes an investment of time, money, and energy.
It's a bit more complex than just watching for big bombs to drop.  And sadly, it's too much effort for most folks.
So they'll just hope for the best, and trust the people in charge to have the skills and motivations to do the right thing.
But after hearing Ben Bernanke tell everyone in 2007 that the sub-prime crisis was contained and there's nothing to worry about … we're not convinced.
So we'll close with this final quote from Sun Tzu …
"To rely on rustics and not prepare is the greatest of crimes; to be prepared beforehand for any contingency is the greatest of virtues."
If you think it's a good idea to be aware and prepared for the ramifications of what the news is only hinting at …
… consider investing the time and money to watch the Future of Money and Wealth.
Until next time … good investing!
More From The Real Estate Guys™…
The Real Estate Guys™ radio show and podcast provides real estate investing news, education, training, and resources to help real estate investors succeed.
"You can't handle the truth!" 
 – Jack Nicholson in A Few Good Men
Neither optimists or pessimists can handle the truth.Optimists refuse to acknowledge the part of reality that's negative …
… while pessimists can't see the ever-present opportunities hidden behind the problems.
While we'd rather be optimistic than pessimistic, maybe it's better to be BOTH."The test of a first-rate intelligence is the ability to hold two opposed ideas in mind at the same time and still retain the ability to function." 
 – F. Scott Fitzgerald 
Here are some thoughts about risk and opportunity from legendary real estate investor Sam Zell …
"People love focusing on the upside.  That's where the fun is.  What amazes me is how superficially they consider the downside."  
"For me, the calculation in making a deal starts with the downside.  If I can identify that, then I understand the risk I'm taking.   Can I bear the cost?  Can I survive it?" 
You can only take calculated risks if you look carefully at both the upside AND the downside.
Today, the entire global financial system is largely based on "full faith and credit" … primarily in the United States dollar.
And there's a gigantic investment industry that's built on perpetual optimism …and a belief non-stop debt-fueled growth FOREVER is actually possible.
Even worse, the entire financial system's fundamental structure literally REQUIRES perpetual growth to avoid implosion.
That's why central banks and governments are COMMITTED to debt and inflation … at almost ANY cost.
But as Simon Black points out in Future of Money and Wealth …
History is CLEAR.  Empires and world reserve currencies don't last forever.
And irredeemable paper currencies and out-of-control debt ALWAYS end badly … at least for the unaware and unprepared.
Optimists can't see this.  So they take HUGE risks they don't even know exist.
Pessimists can't act.  So they miss out on the HUGE opportunities that are the flip-side of the very problems they obsess over.
Robert Kiyosaki stresses the importance of being REALISTS …
… standing on the edge of the coin, seeing BOTH sides … and then being decisive and confident to ACT in pursuit of opportunities while being keenly aware of the risks. 
We created the Future of Money and Wealth to gather a diverse collection of speakers and panelists together … to examine the good, the bad, and the ugly …
… so YOU can have more context and information to make better investing decisions. 
Chris Martenson opens our eyes to the physical limitations of long-term perpetual exponential growth which depends on unlimited supplies of clearly LIMITED resources.
Of course, as these critical resources dwindle, they'll become very expensive as too much demand competes for too little supply.
When you see nation's fighting over scarce resources, it's a sign of the times.
But of course, there's OPPORTUNITY hidden inside of crisis.
And to seize the opportunity, you must understand it … or it just sits there like a hidden treasure under your feet.
But it's not just recognizing trends.  It's also TIMING.  And being a lot early is much better than being even just a little late.
To beat the crowd, you can't wait for the crowd to affirm you. 
To get timing right, it's important YOU know what the signs are.
What does it mean when Russia dumps Treasuries and buys gold?  What caused Bitcoin to sky-rocket in 2017?  Why are there bail-in provisions in U.S. banking laws?
Peter Schiff saw fundamental problems in the financial system back in 2006 … and screamed from the rooftops that the financial system couldn't support the then red-hot economy.
Few listened … then WHAM!  In 2008, the weakness of the financial SYSTEM was exposed … and MANY people were CRUSHED.
Peter insists the REAL crash is still yet to occur … and everything that made the financial SYSTEM weak in 2006 is MUCH WORSE today.
Yet small business and consumer OPTIMISM is at all-time highs.  The ECONOMY appears to be BOOMING … again.  And Peter's still screaming out his warnings.
The Fed is RAISING interest rates to cool things down.  But history says EVERY SINGLE TIME the Fed embarks on a rate raising campaign it ends in RECESSION.
In Future of Money and Wealth, Fannie Mae chief economist Doug Duncan reveals when he thinks the next recession is coming … and WHY.  We listen to Doug because he's got a really good track record.
The 2008 crisis exposed real estate investors to the REALITY that what happens on Wall Street, at the Fed, and in the global economy … can all rain down HARD on Main Street. 
Ignoring it doesn't make it go away.  And you'll die of old age waiting for the storm clouds to blow away.
There will ALWAYS be risk.  There will always be OPPORTUNITY. 
It's not the external circumstances which dictate what YOU get.
It's really up to YOU … and your ability, like Sam Zell, to see both opportunity and risk, so you can aggressively reach for opportunity while carefully navigating risks.
Education, perspective, information, and thoughtful consideration are all part of the formula.
That's why we created the Future of Money and Wealth video series.
Future of Money and Wealth features TWENTY videos … over fourteen hours of expert presentations and panels …
… covering the dollar, oil, gold, real estate, crypto-currencies, economics, geo-politics, the new tax law …
… PLUS specific strategies to protect and GROW wealth in the face of potentially foundation-shaking changes to the financial system.
Just ONE great idea can make or save you a fortune. 
Future of Money and Wealth might just be one of the best investments you'll ever make.
To order immediate access to Future of Money and Wealth … 
More From The Real Estate Guys™…
The Real Estate Guys™ radio show and podcast provides real estate investing news, education, training, and resources to help real estate investors succeed.