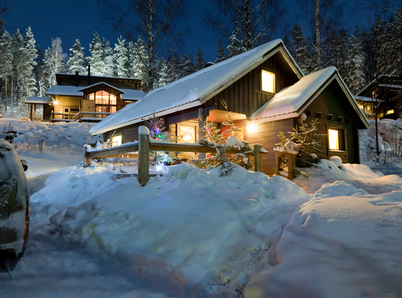 A decade or two ago, vacation home rentals were handled by professional vacation rental managers. Now, only 40 percent of these rentals are managed by professionals, according to the Vacation Rental Managers Association. If you are a vacation homeowner who has decided to tackle renting out and managing your vacation property on your own, you may be wondering how to boost your appeal. Using these tips, you can ensure that your holiday rental doesn't sit empty very often:
Maximize the Internet
One of the reasons holiday property owners no longer have to turn their properties over to professional managers is the rise of Internet-based listing sites. Sites like AirBnB.com, HomeAway.com, and VRBO.com allow owners to post a free ad. Interested guests can search for holiday homes based on amenities, location, number of bedrooms and more, and guests can even pay for the rental through the site, which ensures that you don't get stuck with a missed arrival and no payment.
If you opt to use one of these sites, ensure that your listing really sings. Write about bedrooms and bathrooms near the top of the listing as these facts have a huge impact on how many people can comfortably stay in your property. Remember to include compelling pictures — you might even want to invest in a professional photographer.
Boost Your Amenities
If you aren't getting enough interest in your property, look at the most successful properties on those sites, and ask yourself what they have that you don't have. Clearly, you can't move your small town bed and breakfast to the city and you can't move your cabin in the forest to the Alps, but you can make a few changes. You could add an exercise room or a hot tub. Specials on used equipment from stores like 2nd Wind Exercise make setting up an exercise room affordable, and there are always used hot tubs available on local resale websites.
While adding amenities, keep in mind that travelers like to be comfortable, and sometimes, it can be unnerving to stay in someone else's home. To soothe your guests, consider adding a top rated security system from Lifeshield. These are easy to work, and they provide your guests with peace of mind. FlipKey.com also recommends adding amenities to be used in the area as well — offer you guests discount tickets to nearby restaurants, ski hills, or amusement parks.
Recommend Yourself
You know your property is great and so do the people who have stayed there. It's time to let the world hear your positive reviews. Solicit former guests to write reviews for you on online travel sites. Post their glowing words on your social media account or copy them into a brochure. Guests like to stay in places that have a good reputation, and you can boost yours with a few free recommendations. If your former guests drag their feet on writing your reviews, give them a free night or a discounted week in exchange for their reviews.
Getting Started
If you are just getting started, you can post an ad on the sites listed above and increase your amenities as allowed by your budget. You will find it harder to get recommendations. Instead, invite a traveler blogger or someone else who can help you to get exposure to tour your place. Let them post pictures and reviews of your vacation home on their website. These three easy steps can be accomplished over a weekend, and many of them can be taken care of in just an hour or so. You will love the difference it makes in keeping your rental full.
This post provided by The Real Estate Guys™  guest contributor, Norma Martin