Options contracts are a powerful, yet often misunderstood and underutilized tool in an investor's tool box.  What exactly are real estate options contracts?  How do they work?  Most importantly, how can you use them to create profits?
In the studio to explore the subject of real estate options are:
Your Permanent Host, Robert Helms
Your Optional Co-Host, Financial Strategist Russell Gray
The Godfather of Real Estate, Bob Helms
In a market where deals are abundant but financing isn't, the secret to success is creativity.  But when you're not familiar with all of the tools, it can be hard to construct a deal structure that works in the real world.  We like options, especially when conventional financing is hard to come by – or the market is skittish.  Times like now.
Options are nothing new, but for many people their one and only perception of a purchase option is one that is attached to a lease agreement.  For this show, we go beyond the run-of-the-mill lease option and focus on several other strategies for using real estate option contracts to put deals together.  We discuss the fundamentals of options and also provide several real life examples of how options contracts can be used by savvy investors to mitigate risk, enhance opportunity and protect profits.
Discover how to use an option to play a rumor, lock in a great price, buy time to arrange financing – and much more!
We know you have options when you listen to the radio.  Thank you for choosing The Real Estate Guys™!
Don't miss a show!  Subscribe to the Free Podcast
Want More?  Sign Up for The Real Estate Guys Free Newsletter!
The world has changed! The internet has made it smaller, the economy has become much more global, and there are unprecedented opportunities to integrate real estate investing into an international lifestyle.  But if you're living in your home town, working at a day job and dreaming of going global, where do you start?  We invited someone we know that went from Corporate America to international real estate development to come in studio and tell us not only how and why she did it, but where she sees the opportunities in today's rapidly changing economy.
In the studio for today's show:
•    Your Host and Chief Globetrotter, Robert Helms
•    Co-Host and Travel Coordinator,  Russell Gray
•    The Godfather of Real Estate,  Bob Helms
•    Special Guest: International Real Estate Developer, Beth Clifford
This is a show we were super excited to do.  For many people, real estate investing means tenants and troubles that interrupt their lifestyle rather than enhance it.  But does it have to be that way?  We catch up with our good friend Beth Clifford, who made the leap from a day job to a dream job using international real estate as the vehicle.  Of course, we have lots of questions – and Beth is nice enough to hang out for the whole show and answer them.
We start out getting the Reader's Digest on Beth's career.  While the history is interesting, what's really useful is the mental process Beth went through to decide what she really wanted to do – and how real estate fits in.
Another very interesting topic of conversation comes up when Beth gives us the "big picture".  Now that she's gone global, what macro trends does she see?  What do they mean to her and her real estate strategies?  What can we learn from her experiences to make us better investors?  We have inquiring minds!
Beth also shares strategies she is using to gain competitive advantages in new markets – and how financial strength is much less important than you might think.  Whew! That's a relief – because this Great Recession has taken the wind out of a lot of folks' sails.  Knowing how to keep going when your financials aren't as strong you'd like is a key survival skill for a real estate investor.
We discuss the importance of taking into consideration demographics, migration patterns, social and technology trends; plus your personal assets and interests when selecting which markets you will invest in.  Careful planning on the front end can yield a portfolio that is both profitable and fun!  And let's face it, if you're not having fun…well, it's no fun.
Even though Beth is doing deals which have bigger numbers, the concepts she shares apply to everyone.  Enjoy!
Don't miss a show!  Subscribe to the Free Podcast
Want More?  Sign Up for The Real Estate Guys Free Newsletter!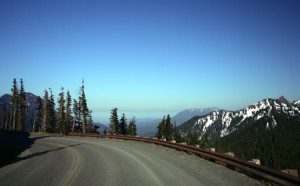 A bend in the road is not the end of the road – unless you fail to make the turn! Your ability to adjust to a rapidly changing landscape can be the difference between staying on the road to riches or flying off a cliff.
For many investors, the last three years have been a total wreck.  For others, it's been a challenging off-road excursion.  For some, it's been a real test of their abilities to operate their investment vehicle under the most extreme conditions.  In any case, there are great lessons to be learned from everyone's experiences.
So we decided to catch up with one investor who's gone from rags to riches to rags and is coming back bigger and better than ever!
At track side for this episode:
Ace Driver and Show Host, Robert Helms
Crew Chief and Co-Host, Russell Gray
The Godfather of Real Estate, Bob Helms
Special Guest, the Comeback Kid, David Campbell
From Donald Trump to Walter Sanford to Robert Kiyosaki, we never get tired of hearing the riches to rags to riches stories.  Successful people are successful – even when they're failing – because they know how to manage their fears, analyze their failures, get the lessons and take effective action to come back bigger and better than before.
David shares his humble beginning as a high school band teacher with big dreams but small means.  He then talks about his road to riches and the challenges he faced when his California Dream was taken down by the meltdown.
The faster you're going, the quicker you need to react to changes in the landscape.  David takes us through his thought process as he shifted his investment philosophy, strategy and tactics.  Today, he invests very differently than when he started and is enjoying great success.
David reveals the markets, property types and investment objectives he is pursuing today.  Plus, he shares one specific technique he used to acquire property – even though he didn't have much cash or credit to work with.  This is one of our favorite shows!   We think you'll like it too.
Don't miss a show!  Subscribe to the Free Podcast
Want More?  Sign Up for The Real Estate Guys Free Newsletter!
Unless you've been living off planet, you know that the real estate world has changed dramatically in the last few years.  Why?  Because financing as we came to know and love it has all but disappeared.  But does that mean people have stopped wanting to buy real estate?  Of course not!
The idea of fractional (not "fractured", though many underwater property owners may feel that way) ownership isn't new.  It's a proven structure which is often used to allow people the opportunity to enjoy the use and ownership of resort properties.  But it's also a great technique for building a diverse portfolio of investment property.  And of course, you can combine resort property and your investment goals in what we call Lifestyle Investing.  That's one of our FAVORITE ways to invest!
We think market conditions are ripe for more people to consider fractional structures. So we decided it would be a good idea to talk to one of the biggest brains on the subject, Dr. Dick Ragatz.  Anytime you call someone "doctor", you know they're pretty smart.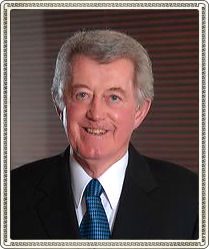 Dr. Ragatz has a Master's degree from the University of California at Berkeley and a Ph.D. in City and Regional Planning from Cornell.  He taught Housing Market Analysis at Cornell and also at the University of Oregon.  He's been an active participant and leader in many industry trade groups including the American Society of Planning Officials, the American Institute of Planner, the American Institute of Certified Planners, and our personal favorite, the American Resort Development Association (ARDA).  He won awards for outstanding contributions from ARDA in 1989, 1995 and 2006.
We could go on and on, but you get the point.  He's a really smart and accomplished guy, the kind you would want to sit down and talk real estate with.  So, since you couldn't do that yourself, we did it for you!
Check out this very informative interview with this highly intelligent industry leader.  Get the inside scoop on what's happening in one of the most interesting segments of the ever-changing real estate industry, courtesy of The Real Estate Guys Radio Show!  You're welcome.   😉
Don't miss a show!  Subscribe to the Free Podcast
Want More?  Sign Up for The Real Estate Guys Free Newsletter!