Getting into a long-term relationship with a market is a big decision.  It's important to take time up front to consider if you're truly compatible with each other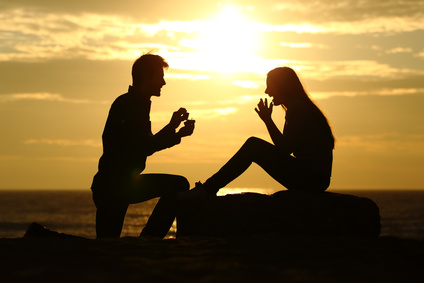 Do you have similar goals and personalities?  Common friends and values?
If things change or don't work out,…do you have a plan to move on without too much damage?
In the studio to to discuss how to pick a market that suits YOU:
Your real estate relationship counselor, host Robert Helms
His long term temporary co-host, Russell Gray
In last week's show we talked about the importance of your personal investment philosophy.
Knowing yourself, what you want, what you don't want, what you're willing to do…and not willing to do…are all part of being able to recognize what makes a "good deal" for you.
But that's only part of the equation.
In Part 2 of this series, we turn our attention to the art of personal market selection.  And while there are some practical, statistical components…market selection is also highly personal.
Our experience is that markets…like beers… have personalities.  If you, like us, have occasion to travel far and wide (and enjoy a few frosty brews along the way), you know exactly what we're talking about.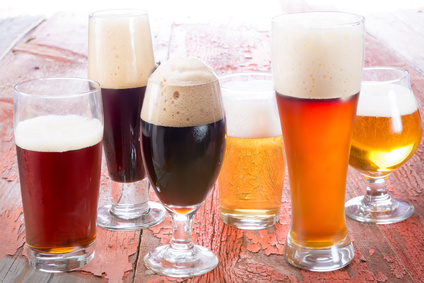 New York City has a completely different vibe than Jackson Hole, Wyoming…which is very different from Las Vegas, Nevada or Detroit, Michigan…not to mention someplace like Tijuana, Mexico or San Pedro Town in Ambergris Caye, Belize.  They're all different.
And while people, culture and customs all play a part…it's more than that.  At least when it comes to real estate investing.
So how do you evaluate a market for compatibility with your personal investment philosophy?
As we often say, if you want great answers you must begin by asking great questions.
So here are few questions to ask yourself and to research when you're looking at a market.  And again, all of these are against a backdrop of your already established personal investment philosophy.
Where is the market in relationship to you and how far and frequently you're willing to travel?
The most financially appealing market might be completely wrong for you if you're not willing to put in the time and effort to go there, learn it, build a team, and visit from time to time to keep things running smoothly.
Even a great market can't save you from neglect.
What kind of people are in the market?  Are you a cultural fit?
We can't over-emphasize the importance of relationships in this business.  If you aren't comfortable with the people in a market (or vice versa), it's hard to build the relationships you'll need to be successful.
Is the market headed in the same direction you are?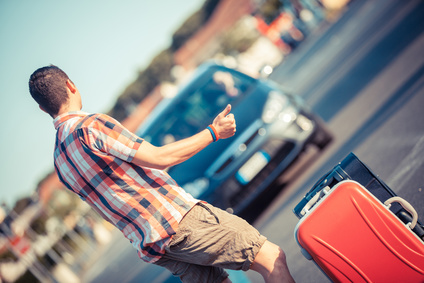 Some markets are "emerging"…that is, they are going from small to large.  It's a steep curve and requires some faith, vision and patience.
But immature markets (like people) can have issues.
They aren't as sustainably liquid.  In other words, if whatever is driving the growth slows down (think North Dakota) you might find it difficult to get out clean when it's time to end it.
Some markets are in decline in the macro, which can create unique opportunities for the savvy investor.
That's because inside a declining market, people are moving around.  Some neighborhoods and property types will be winners, while others will be losers.  In other words, the decline isn't spread out evenly.
And if you're looking for bargains, a declining market can be a bargain hunter's dream…especially if the decline is temporary and you're effectively buying the "dip".
Do the supply and demand dynamics favor your investing goals?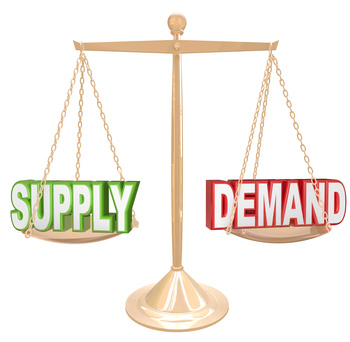 If you're in for maximum long term appreciation (growth above inflation), then a strong local economy with a permanent restriction on the increase of supply is a match.  Places like Silicon Valley, Washington DC or even pockets of the Dallas metro come to mind.
On the other hand if you're looking for great cash flows, you might decide a working class market like Memphis makes more sense.
Of course, "markets" are more than just geographic.
People, or demographics, are "markets" too.  We've talked alot about the baby boomers.  The even bigger wave of millennials will surely be a hot topic for decades to come.
And that's just age.
There are financial demographics….affluent, middle-class and low income…and lots of iterations in between.
And that's just the residential demographic.  There's also the commercial demographic…including small business, corporations and retail.
Whew!  There's a lot more to "market" selection than most investors realize.
"Markets" are also property types.
Even "housing" can be comprised of single-family, small multi-family, large apartments, condos, town homes…even mobile homes.  And then there's commercial, industrial, agricultural (yes, you can own and rent out farmland), retail…and special use (billboards, cell towers, assisted living, etc.)
They ALL have unique characteristics.  And as you might guess, you can't be expert at all of them.  At least not at the same time…and not right away.
When you think about all of the different opportunities it can be exciting…and overwhelming.  
But as you look at markets in the context of your personal investment philosophy, your focus will narrow.
Once you've identified some interesting prospects, you can do some research…and maybe even go out on a few "dates".  It's one of the reasons we've been doing market field trips for the last 15 years.
We have our favorites…and we're generally faithful.  But it's always fun to go out and shop around.  The worst thing that happens is we have fun, learn something and meet interesting people.
Sometimes we find a new love.
In all cases, it's always good.
So if you're on the front end of your real estate investing career…or you're at a place where you're looking to move into a new market or two…listen in to this episode…and then get out and explore!
Listen Now: 
The Real Estate Guys™ radio show and podcast provides real estate investing news, education, training and resources that help real estate investors succeed.
We've been told, 'There are no problem properties…only problem ownerships."
Jim Carrey put it a different way in the movie, The Grinch…"One's man toxic waste dump is another man's potpourri!"
The WHY is perhaps obvious.
Certain types of properties and the demographics they attract require a specific temperament, skill set, risk tolerance and expectation.  Mismatching a property and investor usually results in a very unhappy investor…and a "problem" property.
Funny thing is…when the unhappy investor finally throws in the towel…usually at a direct or indirect loss…some other (typically more experienced) investor comes along and scoops up the "good deal" and makes money!
So we think it's pretty clear that investors…just like properties…are all different.  And not all investors and properties are meant for each other.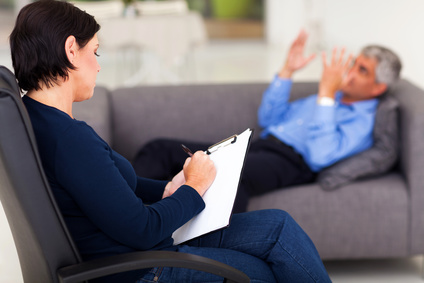 To stay out of trouble, it's critical to get in touch with YOUR inner investor…and figure out what kind of an investor YOU are.
While there's no substitute for real world experience, you can compress time frames by thinking carefully about who you are, what you want, what you're willing to do…and what you're NOT…in order to get it; and by watching what other investors are experiencing…
Then you put it all together in your mental blender…and puree it into your very own initial personal investment philosophy.
In the studio blending their voices into this episode of The Real Estate Guys™ radio show:
A smooth blend of talent, wisdom, knowledge and experience…your host, Robert Helms
His discombobulated co-host, Russell Gray
A man who blends 7 decades of experience into a frappe of fatherly wisdom, The Godfather of Real Estate, Bob Helms
We think your personal investment philosophy is the magic potion which inoculates you from bad deals.
It's like rolling up to the gate at the airport with your carry-on bag.  You drop into the "box" to see if it fits.  If it does, you proceed.  If it doesn't, you don't.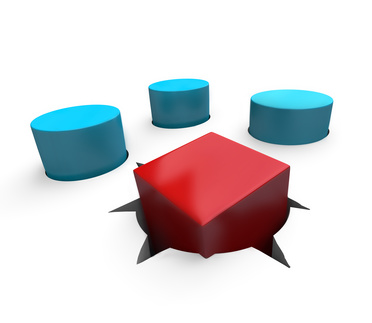 Your "bag" is the deal you're looking at.  The "box" is your personal investment philosophy.  The bag needs to fit in the box or it's a no go. Make sense?
To develop your PIP, you need to ask yourself a series of questions.  We detail them in this broadcast…but for now, they go something like this:
What is my PRIMARY objective for the investment…spendable cash flow today…or long term equity growth?
How much risk am I willing to take?  Am I more conservative or aggressive?
What types of properties am I most comfortable with or interested in?
How much turnover am I willing to deal with in my portfolio?  That is, am I "flipping" for short term capital gains…or am I holding long term for income and equity growth?
What kind of markets (geographic and demographic) am I most comfortable with?  Can I handle the stress of dealing with low-end markets…(lots of problems, but potentially more income)…or would I be happier in upscale areas?
How hands on do I want to be?  Will I manage everything myself or would I rather pay my team to do all the work?
Where in the world am I willing to go?  Do I want all my investments near me or am I willing to travel?  If so, how far and how often?
Of course, these are not binary questions.  There are LOTS of nuances…and your answers will probably be somewhere in between two extremes.
But you'll likely find that you tend to gravitate towards one extreme or the other…and that's okay.
You'll also find that your PIP will evolve as you and the marketplace change.  That's okay, too.  In fact, if your PIP isn't evolving, then you either aren't investing or your aren't learning.
We think revisiting your PIP is something you should do at least once a year.  Because the more clear you are about what you want and what you're willing to do to get it, the less likely you are to find yourself entangled in a deal you don't like.
So listen in as we guide you through the process of getting in touch with your inner investor…
Listen Now:
The Real Estate Guys™ radio show and podcast provides real estate investing news, education, training and resources that help real estate investors succeed.
Riding the wave of a hot market can be one of the most thrilling times of a real estate investor's career.
Of course, skilled equity surfers know how to exit before the wave breaks on top of them.  But how?
That's the topic of this exciting episode of The Real Estate Guys™ radio show!
Waxing down our microphones to ride the airwaves of talk radio…
Your hang ten host, Robert Helms
His hanging on co-host, Russell Gray
With all the talk about whether or not the stock market is overheated, we thought it was time to take a look at real estate and ask the same question.
Of course, real estate isn't an asset class…because no two properties are the same.  So it really comes down to what's happening in your local market.
Nonetheless, some of the principles of recognizing when a market transitions from appreciation based on fundamentals…to appreciation based on hot (and sometimes dumb) money chasing a trend…apply to real estate just as they do to stocks.
The nice thing about real estate…which is also one of the dangers…is it moves slowly.  And while it's easy to be proactive…it's also easy to fall asleep at the wheel.
So how do you know when a market is getting too hot?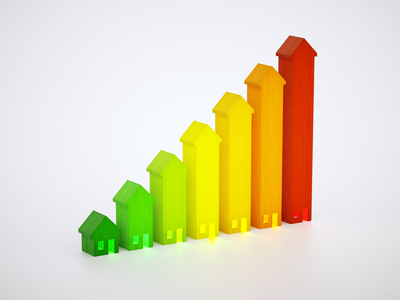 No surprise, it's mostly common sense…a little math…and keeping your greed under control.
So what does that look like?
First, you have to remember where value comes from…and it's NOT the "greater fool".
The "greater fool" concept drives a lot of "investing"…where you buy low today in the hopes some greater fool will come along tomorrow and pay you more.  Thus you book "a profit" for doing nothing more than carrying the asset for a period of time.
In buy and hold real estate investing…and arguably in all types of long term investing…value comes from income.
So when an asset produces income it has value.  The more income…the more value.
Therefore, when an asset's PRICE starts to climb, the first thing to ask yourself is whether that's driven by an increase in INCOME…or if it's simply a greater fool paying MORE for the SAME income.
Obviously, the latter can only go in for so long before the party has to end.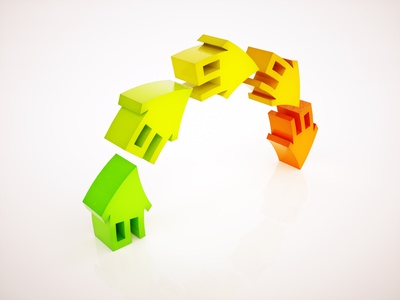 This is one of the problems with the bond markets right now.
For 30 years, investors have been paying more and more for the same income, which drives down yields (interest rates)…until rates fall to next to nothing.
At that point, where can interest rates go?
Right now, interest rates remain VERY low…and therefore very attractive…and even more so when they can be used to get some hot equity off the table.
More on that in a moment…
For now, the lesson is that investors can only bid up an asset price so far…until the income simply can't support it any more.
And when all that's left in the market is hot, dumb money chasing a trend…the minute the market cools down..EVERYONE is rushing for the exits.
So, it's VERY important to note that one of the first ways to recognize a market is heating up is when you see falling cap rates…or rising gross rent multipliers.
These are simply two different ways of saying investors are bidding up prices faster than incomes are growing.
BUT…it's a little more complicated than that…
Because when interest rates are falling…as they have been…investors can afford to bid up a property's price faster then the income, but still retain the same cash flow.
In other words, low interest rates are party extenders.  As long as cheap money is flooding into the market, the momentum continues.
But what happens when interest rates begin to rise?
Obviously,  it takes some…and sometimes a LOT…of wind out of the sails.  At least for the speculative money.
So if you're counting on cheap money being available for the great fool to take you out of an unsustainable position…you're playing with fire.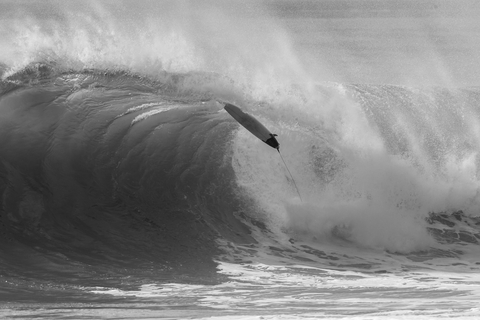 Now when it comes to real estate…especially single family homes…sometimes the price appreciation is driven by supply and demand factors.  After all, housing is not a discretionary purchase for most people.
Of course, this further complicates the analysis, but it's still based on income and interest rates.
After all, a homeowners ability to bid up a price comes largely from their ability to leverage their income into a mortgage.  Rising incomes and falling interest rates will push prices UP…while falling incomes and rising interest rates will exert DOWNWARD pressure.
The challenge is that owner-occupants don't usually consider the rental value of their property.  They simply look at the payment and decide if they think they can afford it.
But if YOU…the real estate investor…are playing in the single family home market…YOU need to be sure that if you can't sell the property to a retail buyer…or even another investor (who WILL be looking at the income)…can YOU afford to hold on until market conditions improve?
And if you're buying any tenant occupied property, even if the cash flow is solid now…and you're main play is to see sell later for a profit…then even when rents are rising…it's wise to consider whether wages are rising too.
Sometimes because of low supply and high demand, tenants are simply devoting more of their income to housing.
If so, how long can THAT go on?  And what if other prices, like food, energy and healthcare for example…are going up faster than wages?  That squeezes your tenants even more.
Here's the point…
When prices are rising and you're investing into a mature up cycle, be attentive to market selection, tenant demographic, interest rate risk, and net cash flows.
Each acquisition needs to be structured to survive a downturn.
So, if you're buying a property in a hot market expecting to sell it in the short term for a profit..and you're not structured to stay in for the long term…even if that's a Plan B…you may end up in a VERY uncomfortable position.
Of course, if you're sitting on several appreciated properties and you're able to refinance them to extract the equity, but end up with sufficient cash flow to conservatively control the property regardless of the short term price direction…it might be a good idea to get some of that equity off the table.
Liquid equity can be useful for snapping up bargains in a downturn…handling cash flow emergencies over the long haul while waiting for a market to recover…or simply moving into a new market which has more upside potential.
When and how you decide to manage your equity will be based on your ability to recognize a hot market and manage your greed…because hot markets can be seductive.
So listen into this episode as we discuss how to recognize when a market gets too hot….and what to do about it.
Listen Now: [sc_embed_player fileurl="http://traffic.libsyn.com/realestateguysradio/How_to_Know_When_a_Market_is_Too_Hot_and_What_to_Do_About_It.mp3″]
The Real Estate Guys™ radio show and podcast provides real estate investing news, education, training and resources that help real estate investors succeed.
After our last episode of Ask The Guys, we asked Walter, our email room manager, to rummage through our email inbox and gather up a bunch of listener questions about loans and lending.  And he came up with some gems!
So we dialed up our lending brain trust and convened in our Dallas studio to answer your questions about loans and lending.
Behind the microphones and ahead of the yield curve for this episode of The Real Estate Guys™ radio show:
Your well-capitalized host, Robert Helms
His living on borrowed time co-host, Russell Gray
Residential investor lending specialist, Graham Parham
Commercial lending specialist, Michael Becker
After several years of tight money, it's nice to be able to talk about getting loans again.
Even better, lenders are beginning to to get more creative in looking for ways to attract new borrowers.
But while that's good news, it means savvy investors need to stay on top of the ever-evolving underwriting guidelines.  That's why it so important to have one or more mortgage pros on your team.
So when Walter dragged in a bag of emails full of lending questions, we called on our lending gurus, Graham Parham and Michael Becker, to help us answer.  In fact, we made them do all the work. 😉
We talk about what happens when you're fortunate enough to have equity and want to use a cash out refinance to access it for additional investment.
We discover that…from a lending perspective…not all properties are the same.
For example, a condominium might be in great shape…and your credit score and debt-to-income ratios might be amazing…
But if there's too many renters and not enough owners living in the complex, your condo might be "unwarrantable".
That means the government subsidized lenders, Fannie Mae and Freddie Mac, don't want to make the loan.
Bummer.  Now you can't get the cheapest rates.
However, all is not lost.  Because while Fannie and Freddie might shun your deal, there's an emerging group of private money lenders who can probably help you.
Of course, it's more expensive compared to Fannie and Freddie.  But probably better than leaving your equity trapped and idle in a property.
We also talk about HELOCs (Home Equity Lines of Credit).  These are nifty tools that allow you to have what is essentially a revolving line of credit against the equity in your property.
For a while…in the wake of the mortgage meltdown…lenders were shutting these credit lines off en masse.
Today, lenders are advertising to attract HELOC borrowers.  Happy days are here again!
Of course, we don't think it's smart to count on HELOCs for essential liquidity.  After all, the lender can shut the line off at will.
But they can be VERY handy tools for tapping equity…and only paying interest when you have the funds drawn.  Nice.
One of the issues borrowers are facing is income documentation.
It SEEMS like documenting income is a good idea.  After all, who would lend to someone who doesn't have enough income to make the payments?
BUT…as our good friend Robert Kiyosaki always reminds us…there are three sides of the coin.
In the case of income documentation, most self-employed people are working diligently with their tax advisor to MINIMIZE (legally) the amount of income showing in their tax returns.
But when it comes to borrowing, the lender wants to see LOTS of income.
It used to be that lenders understood this, and would allow a borrower to "state" their income…rather than prove it.
As long as they had good credit, savings, and a legitimate source of income, the lender assumed if the borrower was willing to risk their down payment and credit score, they probably had the means to repay…whether or not the tax returns proved it.
Of course, when real estate got "hot"…and everyone was rushing in and betting on never-ending price appreciation…borrowers and lenders got sloppy.  And we all know what happened.
So today, borrowers need to plan ahead.  That means preparing your income documentation…including your tax returns…TWO YEARS in advance of your purchase!
Obviously, it's a REALLY good idea to work closely with your mortgage AND tax advisors.
Of course, if you decide to make the leap to commercial lending (more than 5 residential units or anything non-residential)…it's the income of the PROPERTY that needs to qualify…and it's your balance sheet…and not your income statement…that the lenders will be interested in.
There's another group of people who are somewhat locked out from all the great cheap government subsidized loans.  Foreigners.   And foreigners have been very interested in buying up U.S. real estate.
Of course, where there's demand, entrepreneurs (even lenders) will look for ways to create supply.  But as you  might imagine, those solutions don't involve government programs.
Still…some leverage…even at higher interest rates…can be better than no leverage.
As we often say, "Do the math and the math will tell you what to do."
Another question that came up has to do with Fixed Rate versus Adustable Rate…which is best?
The answer….as you might guess…is "IT DEPENDS!"
It's hard to imagine interest rates falling too much farther.  So the probability is higher rates in the future.
With that said, asking the the lender to fix your rate for 30 years puts all that risk on them…which you might like…but it's insurance you'll pay a premium for.
So the decision to go fixed or adjustable can be largely based on YOUR plans for the property.  Do you plan to sell in 3-5 years?  Do you plan to hold for 30 years?
Also, if you decide to exit the property in a few years…will you buyer be able to get affordable financing?  You can't always assume you can freely get out of the property…at least not at your price…because if rates are up…there will be less buyers and likely less appreciation.
We think it makes sense to look at the terms of your ARM…and if you can live with the WORST case scenario interest rates…and want to enjoy the low rates of adjustable in the meantime…and ARM could be a good choice.
On the other hand, if you're squeezing into the property with thin cash flow based on a temporarily low interest rate…and you MUST get out in 3-5 years or you'll go bust…an ARM can be a time bomb.
Be smart.
Just like picking your property carefully, it's important to pick your financing carefully.  And your mortgage advisors can be VERY helpful in making good decisions.
For now, listen to our two expert guests and consider how you can be a smarter borrower.
Listen Now: 
The Real Estate Guys™ radio show and podcast provides real estate investing news, education, training and resources that help real estate investors succeed.