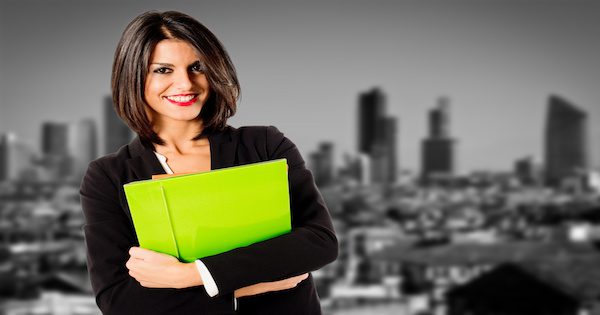 Taking your real estate investments from a mere "hobby" to a serious business requires a paradigm shift.
You need to think of yourself as the president of a real estate company.
Any mature company has systems and infrastructure, people with roles and responsibilities. Your real estate business can too.
There are a lot of hats … marketing, finance, operations … and we share tips on how to more effectively tackle each of those areas.
Taking care of business behind the microphones for this edition of The Real Estate Guys™ radio show:
Your let's-get-to-business host, Robert Helms
His busy-body co-host, Russell Gray
---
Listen
---
Subscribe
Broadcasting since 1997 with over 300 episodes on iTunes!
Review
When you give us a positive review on iTunes you help us continue to bring you high caliber guests and attract new listeners. It's easy and takes just a minute! (Don't know how? Follow these instructions.)  Thanks!
---
Getting what you really want – freedom of TIME
While we all like the idea of passive income, when you peel back the onion layers to what real estate investors really want … they want freedom of TIME.
Time to enjoy the money they're making.
Time with the people they care about most.
Time to focus on their true passions.
While real estate investing can get you there … too often we see real estate investors who are not free at all.
For example, we know a guy who owns a huge apartment building, bringing in more than a million dollars a year … yet he's trapped in the property manager's office 16 hours a day.
As Robert Kiyosaki talks about in his books, how do you go from the "S" quadrant (self-employed) to the "B" quadrant (business-owner), where you have freedom to focus time on the bigger picture of your business?
Marketing – treat your business like a business
Marketing is essentially letting people know you exist, giving them a taste of what you can offer them, and letting them decide if they're interested.
How are you marketing yourself?
Anyone can start right now to work on their professional image. Do you give the right first impression when people meet you? Do you have a firm handshake? Do you look people in the eye? Do you show interest in them, or always turn the conversation to yourself?
If you're wanting to work on the big deals, people need to see you as a professional they can trust to manage money.
It's in the little things.
For example, when you get out networking with potential real estate partners, have a business card. Not one from a company you work for, but for YOU – your real estate business.
We recommend creating a website (there are lots of simple templates out there!), and having a professional voicemail greeting.
Put yourself in a position so that when deals come up, you're top of mind.
Finances – prepare NOW for future opportunities
Just like playing Robert Kiyosaki's "CASHFLOW" game, every time you make a move, think ahead.
As a real estate entrepreneur, you have to discipline yourself.
Otherwise, when you discover a PERFECT opportunity to invest, but don't have the credit score you need … you'll see it can be expensive not to be prepared.
Three things to do NOW so you're ready to jump when the chances come up:
Meet with your mortgage professional ahead of time. Learn where you stand financially and what kind of loan you could get. After you have built up some investment debt, visit your mortgage professional again, since your qualifications might have changed.
Manage your credit score proactively. Get it where you need it to be. You'll thank yourself later.
Build a list of investors. (This is for those looking to syndicate and invest with other people's money.) You'll want a bigger list then you need. Ask questions now so you understand the profile of your investors: their timeframes, their risk comfort, how much capital they can offer. These are all good things to know in advance.
Operations – create a team that supports you
If you're a one-man or one-woman band, you may not think about having a team.
You might be a super-efficient get-it-done person, but let's be honest: We're all human beings with a limited capacity.
You need systems and procedures for onboarding, operation, disposing, and managing properties. How much freedom is there, if everything that has to be done is on YOUR plate?
It's not being "cost effective" to learn from scratch how to do everything. Your TIME is valuable, remember? If you want to be the highest paid person in the room, you need to start to think like that.
As an entrepreneur, it's NOT your job to know everything!
No, entrepreneurs don't think that way. You build the team. Your mission is to see the big picture and give the team direction to achieve it.
It takes trust to let go of the things you usually do, but when you build the right team, you go from a small-time operator to BIG-TIME business owner with more free time.
When we say "team," we're not talking employees. Your team are the professionals around you that will help you at every stage: mortgage professional, property manager, legal counsel, etc.
Leadership – growing your business
When you've marketed yourself, beefed up your finances fitness, and built a team to execute the details, you can lead your business into bigger real estate deals.
Remember … growth comes from stretching outside your comfort zone.
Many people are out there have more money than they have time. When you open up YOUR time to focus on building your business, they will want to do business with you.
This is the beauty of syndication.
With an efficient business model, you're able to qualify whether or not potential investors are worthy to be your partner.
Think as a BUSINESS, work as a BUSINESS, and you'll be surprised at all the BUSINESS you'll create.
---
More From The Real Estate Guys™…
The Real Estate Guys™ radio show and podcast provides real estate investing news, education, training and resources to help real estate investors succeed.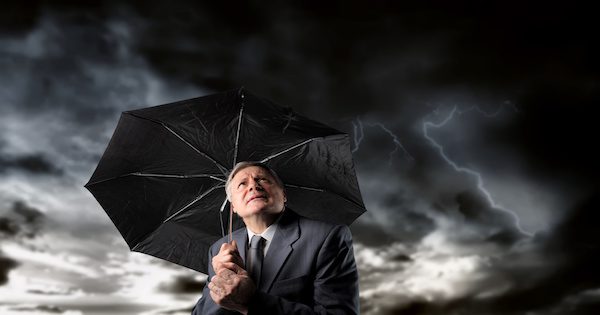 How you feel impacts the purchases you make … from toothpaste to two-tone paint … yes, emotions even influence your investments in real estate!
There's a reason stock analysts talk about "the mood of the market." Business decisions are vastly influenced by emotions.
In our latest episode we hear from two leading economic researchers about the smart way to keep emotions under control in uncertain times. Personalities in our latest episode of The Real Estate Guys™ radio show include:
Your emotionally intelligent host, Robert Helms
His emotion-turned-motion co-host, Russell Gray
Popular author, trend forecaster, and "Emotional Capital" scholar, Chris Martenson
Researcher and leading economic publisher, Bill Bonner
---
Listen
---
Subscribe
Broadcasting since 1997 with over 300 episodes on iTunes!
Review
When you give us a positive review on iTunes you help us continue to bring you high caliber guests and attract new listeners. It's easy and takes just a minute! (Don't know how? Follow these instructions.)  Thanks!
---
Watch out for these two emotions in real estate
As ROI investors, we want to be as detached as we can, and use our intelligence to make informed decisions.
Yet, the real estate marketplace is full of emotions … Think about it.
Remember the first time you bought a house … in the process, was there fear? Perhaps anticipation? When it was purchased, did you feel relief? Maybe joy?
Sometimes in real estate we don't let our emotions serve us. The first step is awareness of how emotions influence your ability to make decisions, negotiate, and work with people.
When the market's not giving you a lot of great deals, perhaps you might fudge your pro forma, change your standards. Why do we do this? Generally, two emotions are the culprit.
GREED and FEAR.
Greed makes you chase a deal and sometimes causes you to overbid or be too stingy with those trying to work with you.
Fear keeps you up at night. It causes you to stumble and second-guess yourself, knowing there's a possibility of making a mistake.
Harness your emotions – lessons from two real-life examples
If you want to advance your life, emotions are the fuel and energy that makes that happen. We at The Real Estate Guys have a couple examples for you.
When the real estate bubble burst in 2008 and Russ lost loads of money, he felt a lot of emotions. The first was shock. Then denial. Then depression.
Then Russ realized, "This is real. I have to deal with it. Put it back together." He lowered his emotions so he could make more rational decisions.
Lesson 1: Looking back, that hard time was one of Russ's greatest gifts. His marriage was tested. Friendships were tested. He saw who his real allies were.
In a second real-life example, when Robert and an investing partner were searching for a parcel of land to buy, they set a price together. Soon, they found themselves bidding in an auction.
The bidding started. Competition soared. Emotions heated.
Before Russ knew it, his partner's hand when up for a price higher than they'd agreed.
Lesson 2: Don't let heat of emotions take over in a real estate transaction.
Emotional Capital, the most important type of capital
Chris Martenson, author of the new book, "Prosper!: How to Prepare for the Future and Create a World Worth Inheriting," shares research on many types of capital, which he discusses with us at length in our podcast.
For example, many of us are familiar with "Social Capital," or the people we have in our Rolodex who will help when we need them.
Another type Martenson outlines in his book is "Living Capital," which includes a person's body and resources for nurturing physical life. He shared how he's lost 30 pounds and grows a garden around his property, his supply of clean food.
The third, which most people overlook, is Emotional Capital. "It's most important," said Martenson. "If you don't have Emotional Capital, you will be ruined. Most people won't be harmed necessarily by the next economic downturn, but by how they react to it."
He shares an example of economic disaster in Russia from 1989 to 1997. During that time, 54% of all deaths were from alcohol, up from the normal rate of 4%. "Some couldn't manage it," said Martenson. "They drank themselves to death while others created fabulous wealth. The difference is their emotional outlook."
With a healthy supply of emotional capital, resilient people have the ability to shift directions and adapt when changes come.
Not sure you're that type of person? Good news: It can be learned! Martenson gives specific tips on how to increase emotional capital in his book.
"Reacting emotionally is the worst thing you can do"
Researcher and publisher Bill Bonner, since the late 1970s, has exposed and predicted the world's most disruptive events. His research and publications reach 2.5 million people worldwide.
Bonner sees the mistakes people make when they're scared.
"Reacting emotionally is the worst thing you can do," said Bonner. "We see it over and over in history. Every time there's crisis, people get frightened and sell. You want to sell before the crisis. Don't wait until everybody's feeling bad."
What's his advice for those looking to build wealth?
"Everything is in context of your age and what you want to do," said Bonner. "If you're young, you're likely looking to build capital. If you're older, you need to figure out if you have enough to speculate, or want to hold on to what you have."
Bonner recommends investing in property and productive investments with businesses that produce tangible goods. "Even if you're thinking about stocks and bonds, look at carefully," he said.
Whether you're looking to build up your real estate portfolio through syndication or want to expand your other tangible assets, remember to keep your emotions in check.
Yes, investor, YOU be the master of your emotions – don't let them master you.
---
More From The Real Estate Guys™…
The Real Estate Guys™ radio show and podcast provides real estate investing news, education, training and resources to help real estate investors succeed.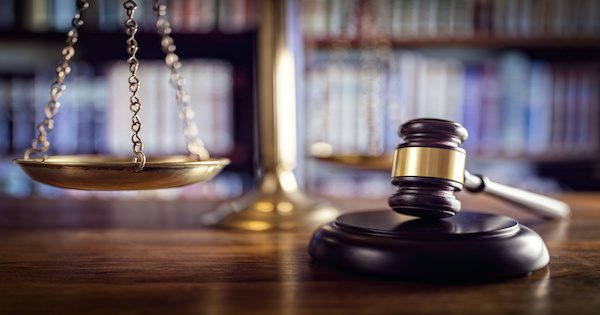 The top players in real estate have the top advisors.
In our latest episode, we take you to New York City to hear timeless wisdom from George H. Ross, known as Donald Trump's "right hand man" for real estate advice for four decades.
Below we share just a few wisdom nuggets from the interview.
Listen in (this is one to listen to again and again!) and you'll hear valuable advice. We're talking timeless wisdom. Personalities included in this episode of The Real Estate Guys™ radio show:
Your wisdom-seeking host, Robert Helms
His wise guy co-host, Russell Gray
World-class attorney, former Trump Organization vice president, and 88-year-old fountain of wisdom, George Ross
---
Listen
---
Subscribe
Broadcasting since 1997 with over 300 episodes on iTunes!
Review
When you give us a positive review on iTunes you help us continue to bring you high caliber guests and attract new listeners. It's easy and takes just a minute! (Don't know how? Follow these instructions.)  Thanks!
---
Making it big in the big leagues of real estate
New Yorker George Ross, has been practicing law for six decades. He's been a confidant and consultant for big corporations, trusted by billionaires because of his expertise.
He's overseen hundreds of deals, with behind-the-scenes stories from his work with Mr. Trump for the past several decades.
One of the biggest things Ross has learned?
"In real estate transactions, it doesn't matter if it's big or small – it's just got more zeros. It's the same. Just the numbers change," said Ross.
"Fortunes have been lost and made in real estate. If you don't know what you're doing, get out of it," he adds.
On working with Donald Trump
Decades ago, Ross advised the bold 27-year-old Trump on an "impossible" real estate deal in New York City. "He approached me and said, 'Come with me and we'll have fun. We'll build some buildings.' And we did," said Ross.
"It was a peculiar relationship. We didn't have any strings attached. I could leave any time I wanted. He asked my opinion on deals. I would tell it like it is. He knew he was getting an honest opinion."
After four decades of a working relationship, Ross has seen Trump in many different situations.
"He never wanted to be ordinary," said Ross. "He had the ability to convince people to do things they wouldn't ordinarily do. He became anonymous with luxury. He became a brand."
Ross's opinion on the Trump's best attribute? "Surround yourself with quality people. He never micro-managed."
He also acknowledges the presidential candidate's flamboyant characteristics. "Does he have an ego as big as a house? No question, he always has," said Ross. "Does he have a tendency to exaggerate? Absolutely. He knows when he's being a showman."
Ross's master tips for approaching negotiation
Most people assume that negotiation has to be adversarial, a win-lose situation. "It doesn't have to be that way," said Ross. "Negotiation is not winning. It's making a deal."
"The best real estate contract is one I can throw in a drawer and never look at," said Ross. Why? Because he trusted the people he negotiated with. Ross advised building a relationship of trust, using the following principles:
Learn as much as you can about the people you are negotiating with. Search their name online, talk to people who know them.
Seek to understand what impresses them.
Help them feel comfortable – they will work with you if they like you.
Take time. Don't rush it.
He shares the idea of "invested time," meaning that when you get the other party to invest their energy, money, and time in a deal, they don't want to give it up.
Being an advisor on NBC's "The Apprentice"
At one point, Trump called Ross in his office and asked him to be a judge on a reality TV show for entrepreneurs. He decided to try it out.
Although he'd been a lawyer for 60 years, an NYU law professor for 20 years, it was the first time Ross was recognized by strangers in airports.
"It was great for me," said Ross, who appeared on the show for 10 years. "I never realized the power of television. Never."
How to get started in real estate investing
When getting started, if you haven't got money to invest, you need to build a reputation. Here's how Ross says to do that:
"Go to the best real estate broker and say, 'I'm going to be the biggest client you ever had. Not now, but if you treat me right, I'll be your best client.'"
Once you do that, the broker smells money. People are attracted to confidence.
"You take that information and analyze it, then you go to the second best broker," said Ross. "Say the same thing. Use the information you had from the first guy. Before you know it, you've got a reputation."
Then Ross says to borrow as much as you can, for as long as you can.
For those who've run out of their own resources, there's smart syndication, using other people's money to invest.
Last word of advice: Don't be afraid of mistakes along the way. As Ross likes to say, "If you haven't failed, you haven't lived."
---
More From The Real Estate Guys™…
The Real Estate Guys™ radio show and podcast provides real estate investing news, education, training and resources to help real estate investors succeed.