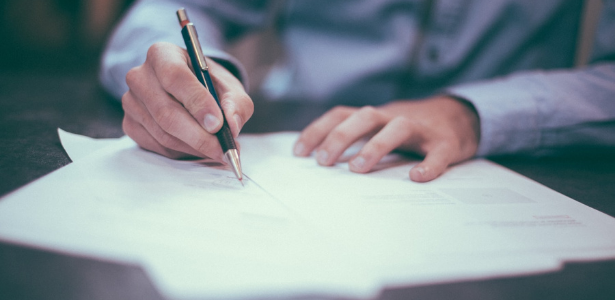 Real estate investors LOVE the 1031 tax-deferred exchange. 
But when you want to exchange your equity into a partnership so you can get into bigger, better deals in new markets with professional management … a 1031 comes up a little short. 
A great solution? Delaware Statutory Trusts. 
Even though they have been around for years, many investors don't know about this powerful investment tool. That's why we are talking with a syndicator who knows how to use this strategy to keep your equity compounding. 
In this episode of The Real Estate Guys™ show, hear from:
Your powerful and trustworthy host,

Robert Helms

His tool of a co-host,

Russell Gray
Delaware Statutory Trust organizer, Paul Moore
---
Listen
---
Subscribe
Broadcasting since 1997 with over 300 episodes on iTunes!
---
Review
When you give us a positive review on iTunes you help us continue to bring you high caliber guests and attract new listeners. It's easy and takes just a minute! (Don't know how? Follow these instructions).
Thanks!
---
Building on the 1031 exchange
One of the things we have to manage as real estate investors is our tax liability. We want to pay as little tax as possible, but we also want every tax advantage we can get today. 
Today, we're going to talk about a relatively unknown technique that'll help you preserve tax and make more money. 
There is a strategy behind how and when you change assets. If you sell a rental house after five years, you're going to do something with the proceeds. 
In this episode, we're talking about a structure that doesn't get talked about enough, because it allows people some really great benefits. 
As always, we are not tax professionals. We don't give advice … but we will share some ideas and information. 
One of the great tools we have to repurpose and reposition wealth is a 1031 tax deferred exchange. 
People talk about this strategy as a way for an individual investor to avoid tax … but it has been more difficult for syndicators. 
How do you implement this strategy in a group investment? 
Solving that problem has been really difficult … but there have been some new innovations in terms of the way people are using some of the structures available. 
What is a Delaware Statutory Trust?
Paul Moore from Wellings Capital is a syndicator who specializes in some great asset classes … but he has also helped unlock the key to a new chapter of 1031 investing. 
"The 1031 exchange is great. When the 2017 tax law came out, we were all concerned that maybe they were going to take it away, and they did for almost everybody except real estate investors," Paul says. 
As real estate investors, we are really fortunate that we were able to keep the 1031 exchange. It gives us great leverage and the ability to compound tax deferred. 
And … you could even swap till you drop and never pay capital gains or recapture tax. 
But even with all the advantages of a 1031 exchange … it's really hard if you want to go from an active manager to a passive manager. 
Paul says over the last three or four years he has had many people call him with 1031 exchange money that his funds couldn't help. 
They were frustrated and his team was too. 
The last thing any investors want is to see other investors give up and pay taxes or invest in something that they might not have otherwise just to avoid taxes. 
So, Paul started looking into the Delaware Statutory Trust … an ownership model in which a legal entity allows people to buy fractional interest in a property and even diversify among several DSTs. 
This takes away the time pressure, the negotiation, and the management hassle of the 1031 exchange. 
It also gives direct ownership … which means that the replacement property is going to flow the tax deferrals to the individual investor. 
Now let's be clear … it's a Delaware trust … but the property doesn't have to be in Delaware, and the person doesn't have to be in Delaware. 
The beneficiaries are actually the people who buy the fractional interest, but the professional manager who runs it takes on all the hassle. 
A DST also allows the 1031 exchange investor to get a stabilized, predictable return. 
Another benefit is the ability to slowly transition your portfolio over time into bigger and bigger projects under the watchful eye of professional management. 
In a nutshell, the Delaware Statutory Trust allows people the same benefits of a 1031 exchange … but rather than investing in a specific property, you're investing alongside other folks. 
One big downside to the 1031 that does carry over to the DST is the debt rule. 
If you're investing $100K and you have 40% debt and 60% equity, you have to have that same percentage in the new investment. 
If you don't, you just pay tax on the part that's out of whack. But you still have to pay some tax. 
Types of properties for a DST
The return and the income model for the investor will depend on the property itself. 
What are the range of types of properties that make sense for Delaware Statutory Trust operators to consider?
For a long time, the most popular properties for DSTs have been things like triple net leases … a long-term lease that delivers predictable income. 
But now, DST providers have also gone into multifamily. There are self-storage DSTs. There are even mobile home park DSTs. 
The important thing is to have a stable, predictable, passive income. If the property isn't generating something that's predictable and stable, it will throw off the DSTs. 
But, that's why investors can expect a set return. 
For more on 1031 exchange and Delaware Statutory Trusts … listen in to the full episode!
---
More From The Real Estate Guys™…
The Real Estate Guys™ radio show and podcast provides real estate investing news, education, training, and resources to help real estate investors succeed.
---
Love the show?  Tell the world!  When you promote the show, you help us attract more great guests for 

your

 listening pleasure!
It's awesome when equity happens. And it's even better when it compounds. This is why real estate investors LOVE the 1031 tax-deferred exchange.
But when you want to exchange your equity into a partnership so you can get into bigger, better deals in new markets with professional management … a traditional 1031 comes up a little short.
Delaware Statutory Trusts are a great solution. But even though they've been around for 20 years, many investors are still unaware of this powerful tool.
So tune in to this episode as we talk Delaware Statutory Trusts with a syndicator who's using this powerful tool to help investors keep their equity compounding.
---
More From The Real Estate Guys™…
The Real Estate Guys™ radio show and podcast provides real estate investing news, education, training, and resources to help real estate investors succeed.
---
Love the show?  Tell the world!  When you promote the show, you help us attract more great guests for 

your

 listening pleasure!
We're back again to tackle the questions we missed in our last Ask The Guys episode. We love these episodes and the opportunity we get to talk through some of YOUR real-world investing opportunities and challenges.
We hear from listeners dealing with tenant damage and security deposits, 1031 tax-deferred exchanges, nontraditional lending ideas and TONS more.
First, the ground rules.
We talk about ideas and information. When you're dealing with real money in the real world, you want to consult a professional. We don't offer legal, investment, or tax advice.
In this episode of The Real Estate Guys™ show you'll hear from:
Your problem-solving host, 

Robert Helms

His trouble-making co-host, 

Russell Gray
---
Listen
---
Subscribe
Broadcasting since 1997 with over 300 episodes on iTunes!
---
Review
When you give us a positive review on iTunes you help us continue to bring you high caliber guests and attract new listeners. It's easy and takes just a minute! (Don't know how? Follow these instructions).
Thanks!
---
Question: How soon can I move in after a cash offer, and how low can I go under the asking price?
Joseph in Tacoma, Washington, asked this question. The important concept to understand here is price versus terms.
Whether or not you offer cash or take out a loan, the outcome is essentially the same for the seller. What cash offers is a quicker payout with certainty.
But, this isn't attractive to every seller. In some cases, a quick closing isn't what a buyer wants at all, so the promise of quick cash won't be an incentive.
When you're negotiating with cash, make sure what you're offering lines up with the seller's priorities. A cash offer doesn't automatically mean a 20 percent discount.
Question: I rehabbed a rental property in Detroit, and now I'm ready to sell. My tenant wants to purchase the property, but she has limited cash on hand. How can I find a lender to do the deal?
Wilbert in South Field, Michigan, brings us this question. He wants to sell the home for $38,000, but the appraisal came back at $20,000. That price gap, as well as the location has made it difficult to find a traditional lender.
The first problem is that many banks won't do a loan for less than $50,000. If the lender is going to go to all the trouble to do the paperwork for a percentage of the loan amount, then the loan amount needs to be enough to get their attention.
Here are a couple alternatives for Wilbert to consider:
Find a private lender.

This might mean a higher interest rate for the buyer. But, that higher interest rate will be more likely to attract a lender.

Be the private lender.

Rather than finding an outside investor, work a deal with the tenant to have them pay the loan to you instead. If they pay off the mortgage, you've still had that steady stream of income. If not, you'll get the property back to rent or sell to someone else.

Find a different buyer.

If finding a private lender isn't possible, consider finding a different buyer who is able to get financing or purchase the home for the price you want to sell.
Question: When a tenant in our out-of-state rental moved out, they caused a lot of damage. Why don't tenants take care of their rentals better, and why are they surprised when they don't get their deposit back?
Renters view their home differently than an owner. How else do you explain that it feels like no renter owns a vacuum cleaner?
Damage to property is part of doing business as a landlord. But, Lauren in Charleston, South Carolina, did a lot of things right. They documented all the damage with photos before the tenant moved out, had a third-party realtor do a final walkthrough with the tenant, and got estimates from contractors to repair the damage.
Here are a few other things you can do to deal with damage:
A picture is worth a thousand words.

Take photos of the property BEFORE the new tenant moves in and get their initials on the photos. Then, when they're ready to move out, you can use those photos to justify the cost of any damage.

Open up a pet policy.

Many landlords are hesitant to allow pets in a rental. But, with a hefty pet deposit and even a little higher rent, you can come out on top.

Get a read on your renters.

As you screen applicants, be perceptive. We've also known people who will meet with potential renters at their current residence to see how they treat their current space. This may not be possible for everyone, but get creative and thoughtful about how you screen new renters.
At the end of the day, renters are more likely to treat a rental home with less care than you do. Damage and repairs are a cost of doing business, so make sure you build that into your budget.
Question: I want to sell my rental home in California, and I'm interested in the 1031 tax-deferred exchange to buy a new property in Texas. I'm confused by the IRS form and want to know if this will eliminate my taxes in California?
Cindy in Fort Worth, Texas, is definitely an A student!
First of all, we want to be clear that with this kind of complicated tax question, you need expert opinion and advice. A 1031 tax exchange intermediary will be well worth the cost and can answer all your questions.
The intent of the 1031 tax-deferred exchange is that if you sell a property and then purchase another property, you can defer the tax. As you buy and sell properties, you can continue to defer the tax, but there isn't a way to eliminate the tax completely.
Finally, try not to let the tax tail wag the investment dog.
Real estate offers many great tax benefits, which is one of the reasons we love it! But, when you're dealing with real money and the IRS, you need a team of experts to guide you.
Life is short, and you don't want to spend your valuable time reading an IRS form.
Question: How can I learn more and get coaching on real estate syndication?
Addie in Seattle, Washington, brings us a question that is near and dear to our hearts!
We recommend our Secrets of Successful Syndication seminar as your first step. Whether you want to be a syndicator and learn how to leverage money with a group of investors or invest passively in real estate, this is an event you'll learn a lot from.
In this seminar, we're teaching the strategies that have been a part of our investments for years.
We do have a coaching program, but you can only learn about it at the seminar during an OPTIONAL session after the two days are done.
If you want to register for the event and see if syndication is right for you, we'd love to have you!
Question: My wife and I have a real estate investment company with 23 doors under rent. We've found traditional lenders to be slow and cumbersome and want to simplify our lending process. How can we do this?
John and Karen in Troy, Ohio, are having trouble scaling their business because of lenders. They write that they'd be willing to pay a higher interest rate to make the process easier and more streamlined.
For traditional banks, the process is often necessarily slow. They need to do due diligence to make sure the investment is a good one.
Private capital is easier and faster, but it comes at a higher price. This can be done through syndication or networking to find interested investors. Make sure you're well advised and working with big deals, and you're well on your way.
We'd also suggest that with the rollback of some of the Dodd-Frank provisions, some of the restrictions on community lending have eased. If you haven't checked in with your community lender recently, it's worth getting to know them. They'll get to know you and your entire portfolio of properties and could be a valuable resource.
Question: I wasn't able to attend your events for the Future of Money and Wealth in Florida. But I'd sure love to get access to that information. How do I do that?
A listener in Hawaii wants to learn from the incredibly faculty we brought in to talk about how to keep up with the changing times in the economy.
This was a one-off event, and it was an incredible gathering of some of the best minds in a variety of subjects all focused on how to protect your wealth.
We recorded the event with a professional video crew and now have 20 different panel discussions and presentations available to watch.
You can visit the Future of Money and Wealth website to learn more or send us an email to future [at] realestateguysradio [dot] com. We'll get you all the details on how to access these videos.
Question: My schedule seems to be always booked up by the time I hear about the Belize discover trips. Do you know the future trip dates for later in the year?
Tim in Silverton, Oregon, like many of us, has a busy schedule and needs to plan ahead!
To find out events as soon as possible and to get them on your calendar, get on our advanced notice list. Head to the events tab on our website. If you find an event there, and the date doesn't work out, get on the advanced notice list and you'll get an email letting you know about future dates.
Our next Belize discovery trip will be August 24-27, and registration is open now! We hope to see you there.
Question: What is the definition of a performing asset?
Matthew in Nacomin, Florida, asks us the shortest question in our inbox!
Simply put, a performing asset is something that puts money in your pocket. The more cash flow, the more equity. If you have something on your balance sheet that doesn't put money in your pocket, it's not a performing asset.
When you consider an asset you can go for a fat cow, a performing asset that will come at a premium but continue to deliver, or a skinny cow, a non-performing asset that needs some work to get it performing again.
---
More From The Real Estate Guys™…
The Real Estate Guys™ radio show and podcast provides real estate investing news, education, training and resources to help real estate investors succeed.
Equity is back for many investors!  That means it's time to start thinking about equity optimization strategies again.
Ahhh….it reminds us of the good old days before the mortgage meltdown.
But until liberal lending comes back (yes, it eventually will…), a 1031 tax deferred exchange is a very useful tool for moving passive equity (the unrealized capital gains) from a particular property to another market or property (or multiple markets and properties!) that you think can perform better.  Or maybe you just want to diversify.
So to discover the latest and greatest in 1031 exchanges, we called up an old friend and invited ourselves out for lunch.  Our friend was delayed in a meeting, so we had lunch without him.  When we were finished, we sat our friend down in front of our mobile microphones and picked our teeth and his brain.
In sunny San Jose, California recording this interesting exchange of ideas:
Your talented today host, Robert Helms
His talent-deferred co-host, Russell Gray
Special guest, 1031 tax-deferred exchange expert, Ron Ricard
If you're old enough and were bright enough to buy investment real estate a long time ago, you probably have some equity in your properties.  Some of it is the original purchase equity (down payment), and another big chunk of it is from amortized equity (pay down of the loan using the rental income), and (hopefully!) the BIGGEST chunk is from passive equity (long term price appreciation).  For that matter, you might even have a chunk of forced equity (appreciation directly tied to work you did to increase the value).
Or maybe, you were bold enough to buy property in the pit of the recession and now you're the happy holder of gobs of new equity in a short period of time.  Good job.
In any case, if you have equity above and beyond your adjusted cost basis, you have capital gains.  And as long as those gains stay locked up in the property, you have unrealized capital gains.  That doesn't mean you don't know the equity is there. 😉  It means you haven't gone from cash to asset and back to cash again.  In other words, you haven't sold the property and realized the gains.
Whew.  That was taxing…
But what do you do if the market or property you're in is no longer the BEST place for your equity?
One option is to refinance the property and take some of the equity out with a cash-out loan.  Great idea, except those loans are hard to come by these days.  And that strategy only works if you still want to be in that property or market.
But what if you want to shepherd your equity to greener pastures?
If you simply sell the property, you're off the hook for your loan (this might be important if it's a residential 1-4 unit property and the loan counts against your Fannie / Freddie limit), and you have access to the equity…or do you?
Remember, you have a BIG FAT PROFIT.  Which is awesome, except when you file your tax returns and Uncle Sam says, "Hey!  Where's MY cut?
And Uncle Sam's cut can be pretty hefty in terms of absolute dollars.  Think about it.  If you have a $100,000 gain, your tax might be as high as $25,000!!!  That could be a down payment on a nice little rental property in Memphis, Atlanta or any number of low price, high cash flow markets.  Ouch.
That's why a 1031 tax deferred exchange is a cool deal.
Simply stated, section 1031 of the IRS code (hence the name) provides an alternative to tax today IF you transfer your equity DIRECTLY (you can't touch it in transit) into one or more other investment properties.  The tax is DEFERRED until such time as you actually realize it.  If you plan it right, you'll NEVER realize it, but will still have access to all the money.  Of course, that's the topic of another show….
For now, what you need to know is to get this WONDERFUL benefit, you MUST follow the rules.
Yes, there is a catch.  There are rules.  Like the 3 property rule, the 45 day identification rule and the 180 day rule.  Just to name a few…
But we're not going to clog our blog with all the nitty gritty details.  First, we're not tax guys and we'd feel really badly if you read this blog and make an important tax decision and that doesn't work out.  Next, it's WAY too much detail for a blog.  And lastly, you should ALWAYS consult with a qualified tax advisor when planning moves which have important tax implications.  Don't be penny-wide and pound stupid.
The purpose of this blog and episode of The Real Estate Guys™ radio show is to make you aware that the 1031 tax deferred exchange exists…and is an important and powerful tool for repositioning and optimizing equity.  We also want to encourage you to get qualified advisors involved WAY in advance of making any decisions.  Yes, it's a hassle and an expense.  But so is writing a HUGE check to the IRS.
The bottom line is NOW is the time to start getting educated about your equity optimization strategies and tools.
So listen in to this episode and our guest Ron Ricard will give you a great primer on 1031 tax deferred exchanges.
Listen Now:
Want more? Sign up for The Real Estate Guys™ free newsletter
Don't miss an episode of The Real Estate Guys™ radio show! Subscribe to the free podcast
 Stay connected with The Real Estate Guys™ on Facebook!
The Real Estate Guys™ radio show and podcast provides real estate investing news, education, training and resources that help real estate investors succeed. Visit our Feedback page and tell us what you think!
It's the most wonderful time of the year….
Not Christmas. Tax time!  This is the time of year when all the bills from the holidays show up in the mail, along with your 1098's, 1099's, W2's, 1040's and our personal favorite, the K1.  Let the fun begin!
Before you tune out, we invite you to listen to our recent interview with CPA Tom Wheelwright.  He promised us he could make taxes fun, to which we said, "Great!"
So we broke out some month-old eggnog, stoked the fire in the fireplace, and tossed a few chestnuts into the pan for some good old fashion roasting.
Huddled around the microphones to talk taxes:
•    Your Host, Robert Helms
•    Co-host and Financial Strategist, Russell Gray
•    A man who has probably paid more taxes than everyone else on the show combined, The Godfather of Real Estate, Bob Helms
•    Certified Public Accountant, Tom Wheelwright
Like little kids on Christmas morning, we came into the studio to open up gifts of tax wisdom from one of the brightest real estate tax advisors we know.  After a few opening comments, we got Tom Wheelwright on the phone and started the grilling.
Tom opened up with some paradigm breakers as he explained that taxes are not only fun, but actually a very powerful tool for wealth creation.  Wow! Sounds good to us!
Then we asked him, "What are the most common and costly mistakes most real estate investors make?"  One of his answers astounded us when he told us about a special form every investor should know about, but few use properly.  Getting it wrong can cost you many thousands of dollars!
It would be sacrilegious to talk taxes and leave out 1031 exchanges, but for most experienced investors, the 1031 is old news.  And in today's challenging economy with so much equity in hiding, who cares about a 1031 anyway?  So Tom gave us some great tips on why we might NOT want to use a 1031 exchange.  What????
Now that the eggnog was kicking in, we got into some of the tax changes for 2010 (and beyond) that affect real estate investors.  Then he gave us the inside scoop on how to find a great real estate CPA.
Before we knew it, the show was over!  Time flies when you're having fun.  The topic wasn't as taxing as we thought!
Don't miss a show! Subscribe to the Free Podcast
Want More?  Sign Up for The Real Estate Guys Free Newsletter!