Although there may be some debate about the true origin, cause, and date of the COVID-19 virus … there's no doubt about its presence and impact today.
And just as the health crisis began quietly, before exploding onto the scene, so it may be with the subsequent financial crisis.
After all, if you're not both an epidemiologist and paying attention … or listening to one … like our friend Chris Martenson at Peak Prosperity …
… you probably didn't know anything about COVID-19 until there was no toilet paper on the shelves at your local store.
Clearly, there were people who knew and acted sooner than others …
… and we're guessing most folks would prefer to be in the group who's aware and prepared.
Fortunately, being late to the toilet paper run didn't result in being completely wiped out. (Sorry, we couldn't resist.)
But as the health crisis and resulting lock down has mutated into an economic crisis …
… and is already showing signs of spreading into a financial crisis …
… the consequences of being ignorant and ill-prepared could be a whole lot messier to handle than a toilet paper shortage. (Okay, we'll stop now.)
Punning aside, our point is there are abundant and alarming clues in the news that a financial contagion has already begun.
But preparing for it is a lot more complicated than simply stocking up on paper products … including cash.
Preparing is also a lot bigger than just looking out for you and yours.
Just as society rallied to "flatten the curve" … slowing the contagion to preempt the number of afflicted from overwhelming the health system …
… we're "all in this together" and need to flatten the curve of people going broke and overwhelming the financial system.
Because while you might be able to get along in life not exchanging germs with other people …
… it's impossible to live in a world of free enterprise without trading with others.
We all need each other to be financially healthy if we want to build resilient prosperity.
So, it's in everyone's enlightened self-interest to both prepare individually … and help others prepare to prosper through the wild ride looming on the horizon.
That's why we're organizing a Crisis Investing webinar … featuring a STELLAR faculty, including …
Richard Duncan – Economist, best-selling author, former consultant to the IMF
Peter Schiff – Money manager, best-selling author, podcaster, financial pundit
Robert Kiyosaki – Mega-millionaire investor, greatest-selling financial author in history, host of the Rich Dad Radio Show
Nomi Prins – Former Wall Street insider, geopolitical financial expert, investigative journalist, best-selling author
Danielle DiMartino-Booth – Former Fed insider, popular market commentator, financial newsletter publisher, best-selling author
Brien Lundin – Gold expert, publisher of Gold Newsletter, New Orleans Investment Conference producer
And that's not everyone. The Crisis Investing webinar is a big and important project.
We're working hard to collect the thoughts and perspectives of a large, well-qualified group of thought leaders, insiders, and seasoned investors.
By the way … this isn't a pitch … because the webinar is totally free.
So, be sure to tell your family, friends, neighbors, associates and total strangers to get on the Advance Notice List ASAP.
Remember, most of the "experts" on mainstream financial media are directly or indirectly underwritten by and beholden to Wall Street and the big banks.
So, most don't understand or value Main Street investing … especially real estate. Yet that's where most people live … and where all the fallout lands.
Of course, it's possible to see danger coming in time to get in position to avoid most problems and capture many opportunities.
Of course, this requires focus and diligence because these are truly unprecedented times …
Fed's balance sheet tops $7 trillion, shows increasing buying of corporate bond ETFs
MarketWatch, 5/21/20
Not sure what that means to you? You're not alone … and that's the point.
The wizards behind the curtain are pulling levers, flashing lights, and using smoke, mirrors, and fancy words to manipulate the currency, credit markets, and interest rates YOU depend on.
Hint: The Fed's balance sheet represents how many dollars they conjure out of thin air … and it's nearly doubled since the COVID-19 crisis hit just a few months ago.
But anyone with even a rudimentary understanding of economics knows that no amount of money printing creates products and services.
If it did, then the Fed could just print money and everyone could stay home and watch Netflix.
But like any form of debt, money printing is simply a claim on existing and future products and services.
If you earn, borrow, or measure wealth in dollars, this should concern you.
Meanwhile …
Over 4 million Americans are now skipping their mortgage payments
MarketWatch, 5/24/20
With nearly 40 million jobs lost in the last few weeks … defaults on rent, mortgages, car payments, credit card payments should surprise no one.
Sure, the Fed can print money for Uncle Sam to direct deposit to everyone.
And MAYBE they'll use it to make debt payments … versus less important things like say … EATING.
But you may recall …
Alarming number of Americans don't have enough savings for unexpected expenses
New York Post, 1/30/20
"One in four Americans do not have enough money saved to cover more than two months of expenses, according to a recent poll."
Many of those folks are your tenants. But it's not just the little guys who are struggling as the economic contagion spreads …
Default Notices Are Piling Up for Retailers Unable to Pay Rent
Bloomberg, 5/22/20
Hertz, slammed by coronavirus, to continue under bankruptcy protection
Chicago Tribune, 5/26/20
'No business is built for zero revenue.'
NO business is built for zero revenue. Neither is any city, state, or nation.
No society can survive long without production AND commerce.
So, while it's good that the world is coming out of its COVID-19 induced economic coma …
… the extent of the damage … and what's temporary vs what's permanent … will not be known for some time.
But with so much uncertainty remaining about whether the health crisis at the front end of this chain of calamity is past its peak …
… there's no rational reason to think the subsequent economic crisis is even close to over.
And even if it was, all those missed payments and printed money is likely to create a financial system crisis … and perhaps even a currency crisis … down the road.
So our bet is things get MUCH choppier before they get better.
BUT … that's not all bad news. In fact, there's likely a lot of opportunity in all this mess.
So rather than go full-fetal freak out … or waste a bunch of time blaming (pick a perp or scapegoat) … or philosophizing about what the people in charge should or shouldn't do …
… we think you're better served to stay focused on what YOU can do NOW.
We're sorry if this is a little repetitive …
… but if you were on the deck of the Titanic, would you want the crew to stop boring you with repeated directions to the lifeboats?
Of course, no one knows exactly the "best" way to mitigate risks and capture opportunities … there's still too much unknown.
But as we often say, focus on being diligent to control what you can so you're in the best position to respond to what you can't.
And listen to as many smart people as you can who are also diligently preparing and paying attention. That's what the Crisis Investing webinar is all about.
The follow up to the webinar will be to take all these expert perspectives and then come up with the best ideas and action plans.
But be patient. With MANY hours of interviews, the project won't be ready for a few more weeks. Stay tuned!
Meanwhile, we still think it's wise to get as liquid as you can while you can … especially with respect to equity and taking advantage of the cheapest mortgage money you may ever see.
Take a good look at your portfolio … and think about how it would respond to rising rates, a banking crisis, a credit market collapse, or a substantial decline in rents.
Remember, "no business is built for zero revenue".
Sometimes you simply can't save everything from a worst-case scenario. So it's also important to know when to retreat and preserve capital … so you can live to invest another day.
But if you're liquid, conservatively structured, well-educated, and connected … you'll probably hold onto most of what matters …
… and easily make up any losses by grabbing the bargains likely to be littered across the landscape as this all unfolds.
And if this turns out not to be as big a deal as it seems … how are you worse off for being prepared?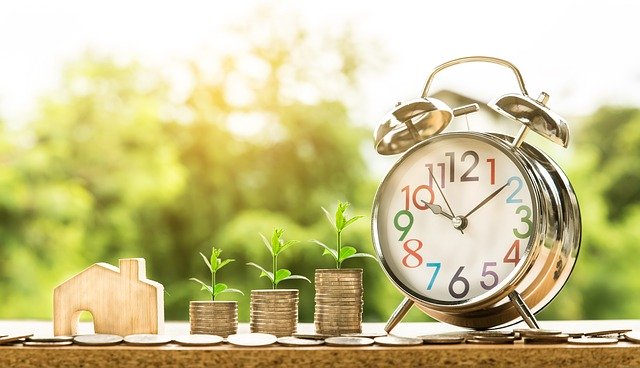 We're entering a new decade full speed ahead! But we have to be on the lookout for investment landmines. 
Problems and instability are nothing new … every generation must face them. That's why we are discussing chaos and opportunity. 
We sat down with Dr. Chris Martenson from Peak Prosperity to take a look at what's going on at the ever-so-important Federal Reserve … and what it means for real estate investors like YOU. 
In this episode of The Real Estate Guys™ show, hear from:
Your reserved host,

Robert Helms

His fed-up co-host,

Russell Gray
Co-founder of Peak Prosperity, Dr. Chris Martenson
---
Listen
---
Subscribe
Broadcasting since 1997 with over 300 episodes on iTunes!
---
Review
When you give us a positive review on iTunes you help us continue to bring you high caliber guests and attract new listeners. It's easy and takes just a minute! (Don't know how? Follow these instructions).
Thanks!
---
Finding the flipside of chaos
We're facing a brand new decade … and it's a great time to be alive!
But there's also turmoil and chaos and opportunity. How do we make sense of any of it?
As real estate investors, we operate in a system … and that system is a financial system. It's also a political system … and some of it is mechanical while some is emotional. 
The system is affected by how people are responding to what's going on in the world … namely the instability of the financial system. 
Statistically, a recession should be hitting the United States of America at any time. 
There's record debt around the world. The Fed is doing things it has never done before … and at a scale that has never been done before. There is also geopolitical unrest that affects the economy. 
Even the lowliest main street real estate investors need to pay attention because these things can affect credit markets and interest rates … two things real estate investors rely on. 
But anytime there is chaos, you get the flipside … and the flipside is opportunity. 
Printing money like crazy
Dr. Chris Martenson is a PhD. He's a scientist … and really just a brilliant guy. 
As the co-founder of Peak Prosperity, Chris makes the point that you can't continue to base your decisions on a never-ending increase when we live on a planet of finite resources. 
"It's going to be an interesting year," Chris says. 
Our world today is a world of buy-in for the central bankers. They got themselves into a lot of trouble with the bubble back in 2000, and they bailed themselves out. 
That gave us the housing bubble … which, of course, blew up. 
We got back down to 0% rates … but this time it was globally coordinated. All the central bankers had this emergency … but it never went away. 
There was a little dip in stock prices in 2011, and that scared them again. So … more money was printed. 
Then there was a little emergency in 2013 because stocks were going to go down again and … oops … more printing.
Most people aren't aware of this, but the largest printing in the series took place in 2016 and 2017 … they were still printing at an emergency level. 
That leaves people like Chris asking, "What's the emergency?"
The emergency seems to be that the central banks never want to let markets move backward … which naturally they do and then move forward again. 
The result is constant inflation … an amazing amount of money printing … and not just US dollars. Virtually, all the central banks are printing like crazy. 
When the Federal Reserve was established in 1913, it was established by an act of Congress. 
It's not a federal institution, even though it's called the Federal Reserve. It is a private banking cartel that has a government-sponsored entity. 
Similar to Fannie Mae or Freddie Mac … you wonder, is it the government or is it private? And it's kind of both. 
The issue is that the Federal Reserve is now directly monetizing US government debt. Our central bank is directly monetizing debt, and nobody's talking about. 
The question we have to ask ourselves as investors is why? Why does the Fed feel like it has to be buying what amounts to 40% of all new government debt coming hot off the presses?
We're being told that markets are stable, stocks are rising, and that the bond markets are quiet. But that's not the story underneath it all. 
The Fed is eventually not going to be able to do enough to keep things afloat … but it's inflate or die. That's what the Fed is afraid of. 
What can you do?
As real estate investors, our product is based on the ability to borrow. 
Certainly, you can buy real estate free and clear … but the fact that you can leverage real estate is one of its biggest attractions. 
Now, nobody knows how much things are actually worth, which makes it difficult to plan and make wise decisions. 
How do you protect yourself?
"Get out of that paper money game, and make sure you're really tight on the hard assets game," Chris says. 
You can also make sure your cash flows are good and that you have a bit of a buffer … don't ride things out on the edge. 
Buy in prime places only. Now isn't the time to take a chance on a strip mall far from the city center. 
You can't do much about what your nation intends to do about growing its debts faster than its income … but you can personally understand that those actions are going to impact you at some point. 
Develop multiple income streams. You don't want to be that person who has only got a single paycheck. 
And don't forget about social capital. Your relationships can really be an asset for you in tough times. 
By doing so, you can prepare yourself to be in a better position when chaos comes … and be ready to take advantage of the opportunities that come with it. 
For more ideas from Dr. Chris Martenson … listen in to our full episode. 
More From The Real Estate Guys™…
The Real Estate Guys™ radio show and podcast provides real estate investing news, education, training, and resources to help real estate investors succeed.
---
Love the show?  Tell the world!  When you promote the show, you help us attract more great guests for 

your

 listening pleasure!
The investing landscape looks laced with landmines as we enter the new decade. Although problems and instability are nothing new, each generation faces their own variation.
In this episode, we visit with Dr. Chris Martenson from Peak Prosperity to take a look at the under-reported but extraordinarily significant activities of the Federal Reserve … and what it might mean to real estate investors.
So listen in as we discuss chaos and opportunity in the new decade with Dr. Chris Martenson.
---
More From The Real Estate Guys™…
The Real Estate Guys™ radio show and podcast provides real estate investing news, education, training, and resources to help real estate investors succeed.
---
Love the show?  Tell the world!  When you promote the show, you help us attract more great guests for 

your

 listening pleasure!
Debt is a lot like religion and politics.  People have strong opinions … so it's risky to talk about it in a group setting.
But we're going to do it anyway … because there's more debt in the world than ever before.  And it has big potential ramifications for real estate investors.
Most real estate investors use debt.  Some because they need to … others because they want to.
Consumer finance gurus hate debt.  They say cut up your credit cards, pay down your mortgage, drive an old car, and brown bag your lunch.
On the other hand, Robert Kiyosaki (the greatest-selling personal finance author in history) LOVES debt …
… but he makes an important distinction between "good" debt and "bad" debt.
"Bad" debt is used for non-productive purposes, and payments come from the earnings of the borrower. 
When you borrow more than you can service and eventually pay off, the debt first enslaves you … then bankrupts you.
That's bad.  And it can happen to people, businesses, and countries.
"Good" debt is invested for productive purposes … creating income and capital gains exceeding the interest expense.  Good debt is profitable.
And when the payments come from the investment itself … the loan is essentially free, the return is infinite, and the debt goes from good to GREAT!
The topic of debt popped up when ex-Starbucks CEO Howard Schultz announced he may run for President.
His pet worry?   According to this Time.com article …
''… the fact that the United States is $20 trillion in debt…" 
Actually, it's closer to $22 trillion.  But who's counting? 
It seems Schultz thinks the MAIN problem is Uncle Sam's debt … and presumably he can fix it.
Maybe.  But we've seen dozens of politicians over the decades … both winners and losers … all warn about the national debt.
But no matter what combination of colors end up in control … one thing is SURE.  The debt grows … and grows … and GROWS.
So even if Schultz runs and wins, he'll probably be the same as Donald Trump, who's no different than Barack Obama, who was no different than Ronald Reagan.
There.  That should have offended pretty much everyone … so now we're all on a level playing field.
But this isn't about politics or personal preferences. 
The whole point is to cut through the noise and look at the structural realities … so we can make better investing decisions.
Here's the dirty little secret … the entire system is debt. 
When currency is borrowed into existence (which is how it works), then it can't be paid back WITH interest … unless you borrow even MORE currency into existence to pay the interest too.
It's an infinite loop of ever-expanding debt.  It's not political.  It's STRUCTURAL.
Like water in an aquarium, you can swim from one end to the other, hide under a rock or behind a plant, lurk in the depths, or float at the top. 
But no matter where you go or how you're positioned, you're ALWAYS in the water.  If you jump out, you suffocate.
Even if you personally manage to become "debt free" … your government goes into debt for you … then uses taxes and inflation to force you to debt service.
Depressed?  Don't be. 
But that red pill reality check is the first step towards "confronting the brutal facts" … a pre-requisite to making better, more pragmatic decisions. 
Robert Kiysosaki understands the financial system is based on perpetual, growing debt.  You can't effectively escape it.
In fact, on our 2012 Investor Summit at Sea™ …  after G. Edward Griffin (The Creature from Jekyll Island)  explained the debt-driven nature of the Federal Reserve system …
… Kiyosaki said, "Don't fight the Fed.  BE the Fed."
That's a LOT of paradigm shattering brilliance all distilled into two short sentences.
But it begs the question … HOW?
Debt. 
The Fed uses debt to create currency and so can you.  The key is to use GOOD debt … and stay keenly aware of where you are in the "cycle."
Consider this truism …
"If something cannot go on forever, it will stop." 
 – Herbert Stein 
Debt can only grow safely if it can be serviced.  When payments are missed, then debts default, credit market seize, and asset prices plunge.
That's what happened in 2008.  And it was GOOD … at least for those who saw it coming (or listened to them) and were properly positioned.
For investors, crashes are like sales.  You can stock up on quality assets … IF you're emotionally, intellectually, and financially prepared to act quickly.
Good debt is the tool of choice for extracting equity while it's available … and having it liquid for the next inevitable shopping spree.
And real estate is the collateral of choice …
… because the cash flows, large loan limits, tax breaks, favorable interest rates and amortization schedules make real estate debt the best good debt available.
Plus, you're double-hedged against inflation because you have both a real asset AND long-term debt.
That's important because …
Out-of-control debt virtually assures currency debasement.
That's wonky talk for inflation. It takes more paper money to buy the same real things.
The sooner you "get real" with real estate, commodities, energy … the better you avoid the inflation tax.  Of course, real estate and oil also help avoid income tax too!
And one last thing …
(thanks to our Peak Prosperity pals Chris Martenson and Adam Taggart for enlightening us)
Economic activity requires resources.  Try making a product without raw materials or energy.  It ranges from not easy to impossible.
Debt requires payments … which come from profits … which come from productivity … which requires resources.
Growing debt requires growing supplies of resources.
But if supplies are limited, then growing demand will inevitably bid UP the prices of those resources.
And those who own, produce, process, and distribute those resources … and along with those who invest in the communities those folks live in … will be enriched.
There's a reason we pay attention to precious metals, energy, farmland … in addition to our fascination with everyday real estate.
Real assets help build a resilient portfolio … even in the midst of a debt-fueled slow-motion train wreck. 
So go ahead and cheer your for your favorite politician.  Watch the Super Bowl, too.  They're both cheap entertainment.
But remember to confront the brutal flaws of a debt-based system and then structure yourself accordingly.
Until next time … good investing!
---
More From The Real Estate Guys™…
The Real Estate Guys™ radio show and podcast provides real estate investing news, education, training, and resources to help real estate investors succeed.
---
Love the show?  Tell the world!  When you promote the show, you help us attract more great guests for 

your

 listening pleasure!

The economy may be strong …
but what about the financial system supporting it?
Discover the opportunities hidden inside a FRAGILE financial system … and how to HEDGE against inflation, deflation, and even stagflation.
Featuring voice largely shunned by mainstream media, the Future of Money and Wealth reveals …
The REAL trade war no one's talking about … and how Russia and China are making major moves to take down a major U.S. stronghold …
Which assets are in bubbles now … and specific strategies to fortify your balance sheet … before it's too late …
The shocking truth about oil … it's direct impact on YOUR wealth … and how to profit from what's about to happen …
Who the new tax law REALLY helps … and how YOU can use it to grow more wealth faster (it's NOT an IRA) …
PLUS … candid conversations about crypto-currencies … wealth privacy strategies … contingency planning … and MUCH MORE!
Just ONE good idea can make or save you a FORTUNE …
Future of Money and Wealth brings you a HUGE collection of experts, thought-leaders, and real-world investors … who ALL volunteered their time to share their best ideas, warnings, and strategies with over 400 people in the live audience …
---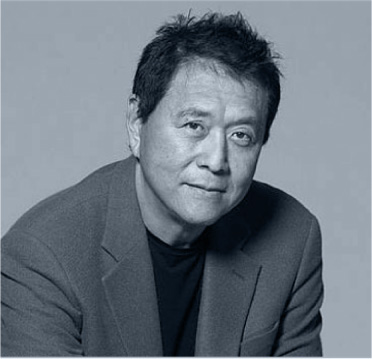 Robert Kiyosaki
Famous for being the greatest-selling personal finance author in history (Rich Dad Poor Dad series), Robert is a mega-millionaire investor in real estate, precious metals, and oil. He's also an avid student of money, economics, investing, and the financial system. He was one of the few pundits publicly warning the world about the 2008 financial crisis.
---
Doug Duncan
Doug is SVP and chief economist for Fannie Mae, which is perhaps the most dominant force in U.S. residential lending.
Doug is responsible for strategic research, including how Fannie Mae's activities affect housing. He's been named one of Bloomberg / Business Week's 50 Most Powerful People in Real Estate.
---
Peter Schiff
Peter's also a multi-millionaire investor, money manager, and outspoken financial pundit.
A best-selling author in his own right (Crash Proof 2.0 and The Real Crash), like Robert Kiyosaki, Peter was on record vociferously alerting people in 2006 about the impending financial crisis.
---
Chris Martenson
An economic researcher and futurist, Chris is an expert in the relationship between energy, the environment, and economics. Rising to prominence with his groundbreaking video series, The Crash Course, Chris is a best-selling author (Prosper!) and hosts a popular podcast featuring interviews with a variety of thought leaders and experts.
---
Simon Black
A former Army intelligence officer turned international entrepreneur and investor, Simon's a worldwide traveler, an avid student of political and financial history, and has developed an eclectic portfolio of investments and business ventures all over the globe.
Simon's diverse experience and global perspectives make his presentations both practical and enlightening.
---
Tom Wheelwright
Tom's a high energy tax and wealth strategist, a best-selling author, an entrepreneur … and is Robert Kiyosaki's personal CPA.
Tom's extremely well-versed in the new U.S. tax law and shares how investors can use it to build substantial wealth and permanently reduce taxes.
---
Kim Kiyosaki
Kim is a high-powered real estate investor, entrepreneur, and best-selling author of Rich Woman. She's co-founder of the Rich Dad company and a popular speaker on the topics of investing,

entrepreneurship, and empowering women.
Kim co-hosts the Rich Dad radio show, and is an avid student of investing, economics, and personal development.
---
G. Edward Griffin
Ed is a renowned investigative journalist and best known for his epic and controversial book, The Creature from Jekyll Island – A Second Look at the Federal Reserve.
Ed has a deep and historical understanding of money, currency,

central banking … and a knack

for explaining all of it in an easy to understand way.
---
Brien Lundin
For nearly four decades, Brien's been an active student, investor, commentator, and newsletter publisher in the precious metals industry.
As producer of the longest running investing conference in the world, Brien's one of the most informed, connected, and intelligent experts on money, precious metals, mining, investing, and economics.
---
Future of Money and Wealth is brought to you by The Real Estate Guys™ Radio Show
Broadcasting on conventional radio since 1997, The Real Estate Guys™ radio show is an investment talk program focusing on real estate as the core of a real asset portfolio.
After being among the many real estate investors caught completely unaware and unprepared for what happened in 2008 …
… hosts Robert Helms and Russell Gray are on a mission to bring the brightest and best real asset investing experts together to share insights, ideas, and strategies for building and preserving real, sustainable wealth.
The Real Estate Guys™ co-host Russell Gray explains why …

What YOU DON'T KNOW you don't know can COST YOU BIG …
Sound dramatic? Maybe. But consider this …
Wealth Wiped Out Without Warning
In 1929, 1987, 2000 and 2008 … millions of people were financially DEVASTATED by market disruptions they didn't even see coming.
Meanwhile, in those very same markets … informed and prepared investors not only survived … they THRIVED.
What's the difference?
Be Careful Who You Listen To
Successful investors didn't buy the hype from Wall Street, financial media, and politicians who downplay dangers … just so they can earn fees, placate advertisers, and win votes.
Remember this classic assurance?

"Importantly, we see no serious broader spillover to banks or thrift institutions from the problems in the subprime market."
Federal Reserve Chairman Ben Bernanke on May 17, 2007



Oops. Of course, just a year later the financial system melted down … triggering the GREATEST FINANCIAL CRISIS since the Depression.
But successful investors back then understood history. They looked at the financial system underneath the "strong" economy … and saw reasons to be alarmed.
They paid attention to the people and signs others were ignoring …
… so they could be proactive to get in position to prosper while there's still time.
TODAY, there are record levels of consumer, corporate, and government debt …
… and rising interest rates are already triggering loan defaults … to levels not seen since the 2008 crisis.
Stocks indexes are setting bubble highs … and market volatility suggests traders are ready to run for the exits … crashing prices … at the first sign of recession.
And that's just some of the more obvious challenges facing Main Street investors.
But there's GOOD news …
Many successful investors prospered through past market disruptions and YOU can too.
By finding new ideas, strategies, and the right experts you're better able to see what's coming sooner …
… so you can be proactive preparing YOUR business and portfolio to both survive and THRIVE through the next crisis.
Future of Money and Wealth brings YOU important insights from many top experts … so YOU can be more aware and prepared.
Eavesdrop on the Experts …
Imagine being a fly on the wall while some of the biggest brains in economics and investing share expert insights and discuss the most pressing issues facing investors today ..
You don't have to imagine … because the Future of Money and Wealth is all on videotape and ready for YOU to watch from the comfort of your own home or office!
Just ONE good idea can make or save you a FORTUNE …
Explore the future of money and wealth with people well-qualified to have an opinion …
Speakers include Rich Dad Poor Dad author Robert Kiyosaki and outspoken financial pundit and money manager Peter Schiff.
Both men are famous for LOUDLY warning the 2008 crash was coming … in spite of being mocked by mainstream financial media.
Back then the economy was STRONG … but the financial system was FRAGILE. And while many "experts" couldn't see it … Kiyosaki and Schiff did.
And while Federal Reserve chair Ben Bernanke was DEAD WRONG … Robert Kiyosaki and Peter Schiff were RIGHT.
Today Robert Kiyosaki and Peter Schiff are concerned again. And this time they're not alone.
Fannie Mae (yes, THAT Fannie Mae … the one making most of the mortgages in the U.S.) chief economist Doug Duncan points out that most of his predictions from last year turned out to be eerily accurate …
… and then reveals when he thinks the NEXT recession will strike (it's not that far away)
And that's just one of TWENTY powerful expert presentations and panels recorded at the Future of Money and Wealth conference.
Other important topics include …
Where real estate is likely headed … and which niches are best positioned for profit
Why oil and gas are likely headed higher … and the important impact on the economy and opportunity for investors
The fascinating rise of block-chain technology … and how crypto-currencies are changing the future of money and wealth
… PLUS a shocking revelation about the RAGING currency war between the U.S. and the tag team of Russia and China.
Far Away But TOO Close to Home …
You'll discover there's a WHOLE LOT MORE to the sparring between Uncle Sam and Russia and China than the mainstream media lets on.
And while it may seem like it's far away from YOUR income and investments … it's NOT.
If you earn, save, or measure your wealth in dollars …
… you REALLY need to understand the Future of Money and Wealth.
Nearly 400 people in the live audience at the Future of Money and Wealth conference were blown away. They called it "life-changing", "eye-opening", and "invaluable".
But don't take our word for it … watch for yourself …
Here's the GREAT NEWS …
We videotaped the ENTIRE event … all TWENTY presentations and panels …
… nearly fourteen compelling hours of essential education …
… and we've organized them all into one powerful online video series.
Now YOU can hear directly about the Future of Money and Wealth from Robert Kiyosaki, Peter Schiff, Doug Duncan, Chris Martenson, Tom Wheelwright, Brien Lundin, Simon Black, G. Edward Griffin … and MANY other top experts.
You may not know who all these people are right now … but you'll be REALLY glad to hear from them.
Their wisdom is impacting the lives of many millions of people all around the world … and it can help you too.
Real World Investors React …
It's one thing to hear and understand what's happening in geo-politics and macro-economics. It's another to decide what to DO about it at the micro-level.
So we included lots of practical insights from a great collection of niche experts, including …
---
Adam Taggart
Adam started his career as investment banker and saw first hand how broken Wall Street is. Later, he helped a company go from start up to acquisition in Silicon Valley. Today, Adam and his partner Chris Martenson develop and share ideas to help people prosper even when the world is full of uncertainty.
---
Kathy Fettke
Kathy's a highly successful real estate investor, syndicator, and investment club leader.
She's also a frequently featured expert real estate pundit in media and at conferences.
---
Gene Guarino
Gene's a recognized leader in the residential assisted living facilities investing space. He's a trained, but not practicing Certified Financial Planner. Gene saw opportunity in solving one of the major problems facing an aging demographic … and grabbed it.
---
Beth Clifford
Armed with a formal education in classical economics and graduating with honors, Beth cut her business teeth on the streets of Wall Street.
Today she's CEO of a groundbreaking offshore real estate development and construction company.
---
Brad Sumrok
Brad freed himself from the corporate grind in less than 5 years by investing in apartment buildings.
The 2008 financial crisis crushed many homeowners … and made many apartment investors multi-millionaires. Brad not only built a portfolio that survived the crash … he thrived through it.
---

David Sewell
David is a Canadian-born international agricultural investor and entrepreneur operating in Latin America.
With an MBA in Corporate Finance and an extensive background in real estate, securities, syndication, and international business … there's not much David hasn't seen.
---
Damion Lupo
Damion is a modern-day financial renaissance man with expertise in real estate investing, precious metals, and crypto-currencies. He specializes in strategies using alternative assets and sheltering wealth from predators and taxes through qualified retirement plans.
---
Patrick Donohoe
Patrick is a financial strategist and an expert in the unique use of life insurance contracts for enhanced cash management and private banking.
He has a degree in economics, hosts his own financial podcast, and is an avid student of economics, investing, and financial history.
---
Dana Samuelson
Dana has been in the precious metals business for decades.
He owns and operates a long-established precious metals and numismatic coin dealership, and is past-President of the Professional Numismatic Guild.
---
It's said to truly understand a subject, you need to study it from multiple perspectives.
Wealth that took a lifetime to accumulate can be lost or severely diminished in a financial crisis.
To survive and thrive when a financial system collapses or resets takes understanding, awareness and preparation. Future of Money and Wealth is an affordable, fun, and easy way to get started!
A tremendous value …



This program cost MANY thousands of dollars to produce. With travel, hotel and registration … every person at the taping paid thousands.
And the information in this video series is EASILY worth thousands of dollars … because just ONE great idea can make or save you a FORTUNE.
So we could charge a LOT more for this program … and it would be totally worth it.
And of course, we need to charge SOMETHING to cover costs … AND more importantly, so you have enough skin in the game that you'll actually watch it all.
But as you'll see … it's important to get this vital information out to as many people as possible. So we're making it a no-brainer …
Get ALL 20 videos … 14 hours of compelling content …

for only $497

(regularly $1997)
PLUS a SPECIAL BONUS when you act today … the Strategic Real Asset Investing webinar.

HUGE value … great price … powerful, life-changing information. But ONLY if you watch it!
Remember … what you don't know that you don't know could cost you a fortune … just ask all the people blind-sided by the last financial crisis.
"An investment in education pays the best dividend."
– Benjamin Franklin
Good advice. No wonder Ben's on the $100 bill.
Now it's decision time …

You've read this far for a reason.
You're concerned about the future … YOUR future … but while it's easy to be interested, it takes an investment of time, money and effort to actually get educated and busy implementing.
But if you think that's a burden …
Consider the price of NOT being informed and prepared …

And even if "this time it's different" (famous last words) …
.. and there's never going to be another financial crisis … sunshine and unicorns for as far as the eye can see …
Which is worse … to be prepared and not have a crisis … or to have a crisis and not be prepared?
Remember, the course you don't watch can't help.
Whatever you have, you've worked hard for.
And remember … the flip side of a crisis is opportunity, so it's not gloomy … there's a lot to look forward to and plan for.
For the informed and prepared … the future is bright. But for those who aren't … not so much.
With the stakes this high, it's time to …



To your prepared and prosperous future,
Robert Helms and Russell Gray
Hosts
The Real Estate Guys™ Radio Show
Producers of Future of Money and Wealth
P.S. Think about how much financial education you got in school. Most people get NONE … and so they're easily herded into a system designed to feed the banks interest, the government taxes, and Wall Street commissions and fees.
Worse, without context … it's nearly impossible to recognize major problems forming … while bankers, politicians, and financial media claim all is well.
Future of Money and Wealth will shock and enlighten you … and help you prepare yourself and your portfolio to PROSPER through what many experts believe is an inevitable economic re-set.
You're a click away from changing your future …
Get ALL 20 videos … 14 hours of compelling content … for

only $497

(regularly $1997)
PLUS a SPECIAL BONUS when you act today … the Strategic Real Asset Investing webinar.
Just ONE good idea can make or save you a FORTUNE …
No doubt you've heard Facebook's stock face-planted recently. But just in case, here's the whole gory story in just three headlines over five days …
Facebook stock hits record high ahead of earnings – MarketWatch 7/25/18
"Investors … continue to shrug off … gaffes … with privacy and security … Chief Executive Mark Zuckerberg … said … the company has not seen an impact on the company's top line."
Facebook's stock market decline is the largest one-day drop in US history
– The Verge 7/26/18
"Facebook's market capitalization lost $120 billion in 24 hours."
Facebook's stock set to enter bear-market territory after third straight decline – MarketWatch 7/30/18
"The stock has now fallen 22% from its record close … on July 25."
Of course, if you're a real estate investor this may seem like only a moderately interesting side story buried in all the news flying across your screen.
And maybe that's all it is.
Then again, maybe there are some things to be gleaned from this epic implosion … even for real estate investors.
Lesson 1: Just because everyone else is … doesn't mean YOU should
Your mom probably taught you that. But it's good investing advice too. It's never smart to be late to an equity party … or late leaving.
The so-called FAANG stocks (Facebook, Apple, Amazon, Netflix and Google) are the "must have" stocks for … just about EVERYONE.
The problem is popular assets often get bid up well past their fundamental value … as speculators jump in hoping to ride the upward trend for awhile …
… and hoping to be fast enough to get out before the trend turns.
Of course, hope isn't a very good investing strategy.
Lesson 2: Don't ignore problems just to keep hope alive
Notice the quote about investors continuing to shrug off bad news … ignoring the obviously developing problems at Facebook.
So when Zuckerberg comes out right before the bad news … even as Facebook's stock was heading to a record HIGH … and says the problems aren't affecting the top line …
… investors apparently chose to believe him, … and not heed the clues in the news that clearly showed Facebook was headed for stormy seas.
Now, investors are suing Facebook and Zuckerberg for misleading them.
But investors should also look at the big picture, and consider the motives of these who claim as is well.
Remember this classic assurance from the world's foremost banker?
"Importantly, we see no serious broader spillover to banks or thrift institutions from the problems in the subprime market."
– Federal Reserve Chairman Ben Bernanke on May 17, 2007
Just a year later the financial system all but imploded.  But the danger signs were there …
Peter Schiff and Robert Kiyosaki were warning people. Most didn't listen.
We didn't. But you can be SURE we listen today.
Lesson 3: Momentum is a condiment … not a meal
With real estate, sustainable profit is all about the income.
Sure, it's great when things get hot and people want to pay MORE for the SAME income.  But at some point, the numbers don't make sense.
You can bad fundamentals and invest primarily because "it's going up." But when momentum fades, prices snap back to fundamentals.
If you're on the wrong end of it, it's painful.
Of course, if you see it coming, you can cash out via refinance or sale, and store up some dry powder for the soon-to-be-coming sale.
Lesson 4: Trends and indexes are interesting, but the deal's what's real
We have a big, diverse audience … so we talk about big picture stuff. It's important to see the big picture.
After all, every asset you own is floating in a big sloshing economic sea.
If you're not aware of weather patterns and watching the horizon, you might not see storm clouds and rough waters forming.
But investors make money in EVERY kind of economic environment, so it's not the conditions which dictate YOUR success or failure.
It's your attention to being sure each individual deal YOU do makes sense.
That means the right market, product type, neighborhood, financing structure, and management team.
Keep the deal real … and have plans for what you'd do in a variety of economic situations …
… so when conditions change you're not caught unaware and unprepared.
"The time to repair the roof is when the sun is shining."
– John F. Kennedy
Lesson 5: Train wrecks in stocks can be tee-up for real estate
This is our favorite.
It's not that we take joy when the stock market reveals its true character … but we know it's a wake-up-and-smell-the-coffee moment for many Main Street investors.
As our friends Chris Martenson and Adam Taggart recently pointed out …
… if you take the FAANG stocks out of the stock indexes, the highly-touted stock index returns would have been NEGATIVE.
It's hard to diversify when you you're exposed to the hot stocks everyone's piled into … directly or indirectly.
So as Main Street investors come to suspect the disproportionate influence just a few arguably overbought stocks have on their TOTAL net worth and retirement dreams …
… history says people's hearts turn home to an investment type they instinctively understand and trust. Real estate.
So for those raising money from private investors to go do more and bigger real estate deals, a stock market scare can make it easier for your prospects to appreciate what you're offering them.
Lesson 6: Do the math and the math will tell you what to do
Very few paper asset investors we've ever met actually do the math.
They either buy index funds based on trends and history, and don't realize most are exposed to the same small group of hot stock everyone owns …
… or they buy stocks based on a hot tip, a gut feeling, or a recommendation from someone they think is smarter than they are.
But real estate math is SO simple to understand and explain.
And when you can quickly show a Main Street paper investor how a 15-20% annualized long-term return on investment real estate is quite realistic … with very moderate risk …
… real estate is the CLEAR winner.
Even a modest 3% per year price appreciation on 20% down payment (5:1 leverage) is 15% average annual growth rate.
Add to that another 2% or so a year in amortization … paying down the loan using the rental income … you're up to about 17% annualized equity growth.
Toss in another modest 3-5% cash-on-cash and some tax benefits and you're pushing 20% annualized total return pretty fast.
And that's just bread-and-butter buy-and-hold rental property.
There are all kinds of specialty niches and value-add plays which allow active investors to goose returns …
… or for a syndicator to put a lot of meat on the bone for their passive investors … and still take a piece for doing the work.
Lesson 7: Monitor your portfolio for weak links and over-exposure
Lots of paper investors who didn't even know they were exposed to Facebook are finding out the hard way …
… just like when we didn't realize our whole investing and business model depended on healthy credit markets.
So be aware …
When you're overly exposed to a critical factor like interest rates, credit markets, a tax law, a specific industry or employer, or even a currency or financial system …
… you run the risk that a single unexpected event can take a BIG bite out of your assets.
And while you might not be able to fix everything right away, the sooner you're aware of the risks, the sooner you can start preparing to mitigate them.
Until next time … good investing!
---
More From The Real Estate Guys™…
The Real Estate Guys™ radio show and podcast provides real estate investing news, education, training, and resources to help real estate investors succeed.
"You can't handle the truth!" 
 – Jack Nicholson in A Few Good Men
Neither optimists or pessimists can handle the truth.Optimists refuse to acknowledge the part of reality that's negative …
… while pessimists can't see the ever-present opportunities hidden behind the problems.
While we'd rather be optimistic than pessimistic, maybe it's better to be BOTH."The test of a first-rate intelligence is the ability to hold two opposed ideas in mind at the same time and still retain the ability to function." 
 – F. Scott Fitzgerald 
Here are some thoughts about risk and opportunity from legendary real estate investor Sam Zell …
"People love focusing on the upside.  That's where the fun is.  What amazes me is how superficially they consider the downside."  
"For me, the calculation in making a deal starts with the downside.  If I can identify that, then I understand the risk I'm taking.   Can I bear the cost?  Can I survive it?" 
You can only take calculated risks if you look carefully at both the upside AND the downside.
Today, the entire global financial system is largely based on "full faith and credit" … primarily in the United States dollar.
And there's a gigantic investment industry that's built on perpetual optimism …and a belief non-stop debt-fueled growth FOREVER is actually possible.
Even worse, the entire financial system's fundamental structure literally REQUIRES perpetual growth to avoid implosion.
That's why central banks and governments are COMMITTED to debt and inflation … at almost ANY cost.
But as Simon Black points out in Future of Money and Wealth …
History is CLEAR.  Empires and world reserve currencies don't last forever.
And irredeemable paper currencies and out-of-control debt ALWAYS end badly … at least for the unaware and unprepared.
Optimists can't see this.  So they take HUGE risks they don't even know exist.
Pessimists can't act.  So they miss out on the HUGE opportunities that are the flip-side of the very problems they obsess over.
Robert Kiyosaki stresses the importance of being REALISTS …
… standing on the edge of the coin, seeing BOTH sides … and then being decisive and confident to ACT in pursuit of opportunities while being keenly aware of the risks. 
We created the Future of Money and Wealth to gather a diverse collection of speakers and panelists together … to examine the good, the bad, and the ugly …
… so YOU can have more context and information to make better investing decisions. 
Chris Martenson opens our eyes to the physical limitations of long-term perpetual exponential growth which depends on unlimited supplies of clearly LIMITED resources.
Of course, as these critical resources dwindle, they'll become very expensive as too much demand competes for too little supply.
When you see nation's fighting over scarce resources, it's a sign of the times.
But of course, there's OPPORTUNITY hidden inside of crisis.
And to seize the opportunity, you must understand it … or it just sits there like a hidden treasure under your feet.
But it's not just recognizing trends.  It's also TIMING.  And being a lot early is much better than being even just a little late.
To beat the crowd, you can't wait for the crowd to affirm you. 
To get timing right, it's important YOU know what the signs are.
What does it mean when Russia dumps Treasuries and buys gold?  What caused Bitcoin to sky-rocket in 2017?  Why are there bail-in provisions in U.S. banking laws?
Peter Schiff saw fundamental problems in the financial system back in 2006 … and screamed from the rooftops that the financial system couldn't support the then red-hot economy.
Few listened … then WHAM!  In 2008, the weakness of the financial SYSTEM was exposed … and MANY people were CRUSHED.
Peter insists the REAL crash is still yet to occur … and everything that made the financial SYSTEM weak in 2006 is MUCH WORSE today.
Yet small business and consumer OPTIMISM is at all-time highs.  The ECONOMY appears to be BOOMING … again.  And Peter's still screaming out his warnings.
The Fed is RAISING interest rates to cool things down.  But history says EVERY SINGLE TIME the Fed embarks on a rate raising campaign it ends in RECESSION.
In Future of Money and Wealth, Fannie Mae chief economist Doug Duncan reveals when he thinks the next recession is coming … and WHY.  We listen to Doug because he's got a really good track record.
The 2008 crisis exposed real estate investors to the REALITY that what happens on Wall Street, at the Fed, and in the global economy … can all rain down HARD on Main Street. 
Ignoring it doesn't make it go away.  And you'll die of old age waiting for the storm clouds to blow away.
There will ALWAYS be risk.  There will always be OPPORTUNITY. 
It's not the external circumstances which dictate what YOU get.
It's really up to YOU … and your ability, like Sam Zell, to see both opportunity and risk, so you can aggressively reach for opportunity while carefully navigating risks.
Education, perspective, information, and thoughtful consideration are all part of the formula.
That's why we created the Future of Money and Wealth video series.
Future of Money and Wealth features TWENTY videos … over fourteen hours of expert presentations and panels …
… covering the dollar, oil, gold, real estate, crypto-currencies, economics, geo-politics, the new tax law …
… PLUS specific strategies to protect and GROW wealth in the face of potentially foundation-shaking changes to the financial system.
Just ONE great idea can make or save you a fortune. 
Future of Money and Wealth might just be one of the best investments you'll ever make.
To order immediate access to Future of Money and Wealth … 
More From The Real Estate Guys™…
The Real Estate Guys™ radio show and podcast provides real estate investing news, education, training, and resources to help real estate investors succeed.
We know a guy who bought a property with NO foundation.  He didn't know it because he paid cash … and with no lender forcing an inspection, he skipped it.
Oops.
He figured since the property had been in use for decades, everything was fine.  But just because a building is standing, it doesn't make it safe or sound.
Similarly, the financial system is the foundation of the economy.  Last time, we noted the U.S. economy is reportedly doing well.  Great!
But … there's a BIG difference between a strong economy and a strong financial system.
Now before you crawl up in a ball and go full fetal, remember … bad times are good times for the informed, connected, and prepared.  That's why we do what we do.
So let's dig a little deeper …
An economy is about ACTIVITY … making, selling, buying things … and saving to create pools of capital for lending to do more of all those activities.
A financial system is the INFRASTRUCTURE which supports the activity … banks, credit, stock and bond markets … even the currency itself.
People can see and feel economic activity. It's visible all around.  The news reports on it day and night.
But it's a LOT harder to see the strength or weakness of the financial system.
Most people simply go about doing their economic activity and trust (consciously or unconsciously) that smart, responsible people are maintaining the system.
Others don't really trust the folks in charge … but aren't sure how to know whether the financial system operators are doing a good job or not.
So sadly, most people are completely blind-sided when the system fails in some way.  Just think about the millions of people wiped out in 1929, 1971, 1987, 2000, and 2008.
And if you're not sure why those dates are significant, it's probably time to allocate some of your financial focus to more than just your economic activity.
We know.  It's boring.  It's hard to understand and relate to.  Just like a building's foundation … most people would rather walk the property than climb under the house.
We get it.  But stick with us … because if you're riding any part of the boom, it's wise to consider when, where, and how fast the party ends.  Because parties ALWAYS end.
This is why some of the pundits we follow … guys like Peter Schiff, Robert Kiyosaki, Chris Martenson, Simon Black … sometimes seem a little gloomy.
While mainstream media is telling you how pretty the economy is … these guys are inspecting the foundation and seeing cracks … which are perhaps not obvious to the untrained eye.
Debt
One of the biggest cracks is the obscene amounts of individual, corporate, municipal, national, and global debt.  The world's NEVER been in debt like it is right now.
The problem is debt needs to be serviced.  And when debt is growing faster than productivity (income), defaults occur.   This leads to the next huge concern …
Derivatives
When Party A borrows from Party B, Party A has a liability … and Party B has an asset.  Party A's liability is Party B's asset.
When Party B pledges their "asset" (Party A's debt) as collateral for a new loan from Party C … now TWO loans depend on the performance of Party A.  Make sense?
Of course, Party B's loan now becomes Party C's asset … and Party C can pledge it as collateral for another loan … and on and on.  Party on.
Daisy Chains
These debt parties link balance sheets of financial institutions together like a group of mountain climbers all tethered together.
The obvious problem is because of the linkage … when debts go bad, the entire system is subject to …
Counter-Party Risk
They call this "contagion" and it was the heart of the 2008 financial crisis … even as the Federal Reserve assured everyone things were "contained."
But asset prices are fragile … based on most players holding their positions and not dumping them.
However, when debt implodes, players sell whatever they have as fast as they can to raise cash to cover the bad debt.
That's what happened to stocks in 2008.  And even though people weren't dumping real estate to raise cash, real estate values fell when money stopped flowing into mortgages.
So yes … all of this matters a LOT to real estate investors. 

When credit markets collapse, it chokes lending, crashes asset prices, and stalls economic activity.
That's bad for everyone who depends on asset prices and credit markets.
(Of course, for the prepared, it's a shopping spree!)
Central Banks 
Last time the credit markets failed, central banks stepped in and printed TRILLIONS to buy up bad debt, backstop failing banks, and reflate asset prices.
Can they do it again?
Maybe.  But some say interest rates aren't yet high enough to drop far enough fast enough in a crisis to jump start the economy.
Also, central banks balance sheets are still bloated with bad assets they printed money to buy up in the last crisis.
Will the world stand by as trillions more are printed to do it again on an even grander scale?  Or would the world lose faith in …
The Dollar
As we describe in detail in Future of Money and Wealth, China and Russia have been openly leading a rebellion against dollar dominance.
And while the Chinese currency is arguably some distance from supplanting the dollar globally, it's picking up steam.
The yuan is now a MUCH more viable dollar alternative than anything else was in 2008.   This is a developing story we're following closely.  Meanwhile …
Let the Good Times Roll
Don't get us wrong.  The economy appears to be strong.  There's a lot of opportunity in the market RIGHT NOW.
If you're in the right markets and product niches, this is a fun and profitable time to be an investor.
BUT … the financial system these good times are based on hasn't really changed.  In fact, in some ways the cracks are getting larger.
So while the good times roll, remember things usually roll downhill … and sometimes right off the edge.  Best to stay aware and prepared.
Until next time … good investing!
---
More From The Real Estate Guys™…
The Real Estate Guys™ radio show and podcast provides real estate investing news, education, training, and resources to help real estate investors succeed.
In this episode of The Real Estate Guys™ show, we bring the Summit at Sea™ to you! In part two of our Summit recap, listen to expert investors discuss the topics they know best, including:
Why moving to Puerto Rico can save you big bucks

What kind of capital you need to prepare for the future

The benefits of investing in real assets
And more! Our faculty will give you a taste of life at sea on the Summit cruise ship.
You'll hear from:
Your smooth-sailing host, 

Robert Helms

His seasick (just kidding!) co-host, 

Russell Gray

Economist

Peter Schiff
Chris Martenson

and

Adam Taggart

, co-authors of

Prosper!

The apartment king,

Brad Sumrok
David Sewell

, agricultural farmland broker and syndicator

Brand-building consultant

Kyle Wilson

Syndicator

Michael Becker

Author of the Gold Newsletter,

Brien Lundin

Precious metals dealer

Dana Sanderson

Real estate guru

Kathy Fetke

And finally … the godfather of real estate,

Bob Helms
---
Listen
---
Subscribe
Broadcasting since 1997 with over 300 episodes on iTunes!
---
Review
When you give us a positive review on iTunes you help us continue to bring you high caliber guests and attract new listeners. It's easy and takes just a minute! (Don't know how? Follow these instructions).
Thanks!
---
Tax free in sunny Puerto Rico
The Summit at Sea™ is more than just a once-in-a-lifetime educational opportunity … it's also a cruise around the Caribbean.
One of our stops was lovely Puerto Rico (PR), where some Summit attendees were lucky enough to be hosted by faculty member Peter Schiff. Peter moved his family and business to Puerto Rico about five years ago.
"It was not a sacrifice," says Peter. He sees great benefits to living in PR. It's very family friendly and has beautiful weather and beaches and great communities.
But the biggest benefit … and the reason Peter relocated to this island territory … is the tax breaks. Puerto Rico has a four percent corporate tax, and residents can receive dividends tax free.
Living and working in PR is the best way to maximize tax benefits … although you only need to be in the area 183 days a year. But since Peter is "trapped by the school year," he chooses to enjoy this island paradise year round.
"It's not as onerous as it seems," he says of getting and maintaining Puerto Rico residency. We can vouch for that!
Ways to build your capital
Chris Martenson and Adam Taggart joined us on stage to chat about the value of attending the Summit … and the importance of building the eight types of capital they outline in their book, Prosper!
Their key takeaway from the Summit? The number of millennials interested in finding ways to build capital and prepare for the future. "There is a critical mass of young investors who are keenly interested in our message," says Chris.
During a breakout with millennials, Chris and Adam witnessed young investors getting the chance to learn from experienced investors.
They were impressed by millennials' command of pressing issues, including, Adam says, resource depletion, species extinction, and the fact that lifestyle costs are quickly outpacing wages.
"Younger generations have nothing to gain if the status quo continues as it is, but older generations have everything to lose," notes Adam. The big question is how to resolve this tension.
Younger generations will be the ones to come up with solutions … so it's important they realize that the other side of challenge is always opportunity.
Folks who are intelligent and aware will have a chance to make an awful lot of money … but they can't do it with financial capital alone.
"If all you have is financial capital, you've basically just painted a big target on yourself," Adam says. He says emotional capital is probably the most important form of capital to have.
That means being able to handle crisis without falling apart … and coming back stronger. It's the willingness to be vulnerable … and make meaningful connections with other people.
"It's hard to find places where you can drop your guard," says Adam, but that's why the Summit is so extraordinary … it allows attendees to be real and experience true connection with a diverse group of people.
Turning dollars into precious metals
We had two faculty members speak to our attendees about precious metals investing. Brien Lundin is the author of the Gold Newsletter, and Dana Samuelson is a precious metals and rare coins dealer.
We invited these men to join us as faculty members because even though our focus is real estate investing, we believe investors should be looking at the bigger picture of all real assets … including precious metals.
"I was really blown away at the quality of the speakers, the audience interactions, and the audience itself," Brien says. Dana agrees, "I've never met a more unassuming group of over-achievers in my life."
Both men had similar advice for investors.
According to Brien, "Some level of dollar depreciation is inevitable." And, he adds, "Every developed economy is in the same boat."
Gold provides a hedge against appreciation because it's the standard of wealth … and has been since currency was first created. "We are seeing a U.S. fiscal situation where debt is going to increase, which will naturally push gold higher," says Dana.
For investors unsure of where to start, Dana offers reassurance. "Buying and selling gold is pretty easy these days," he says. Investors have the option of buying physical metals or coins, buying in paper form through ETFs, or buying by proxy through mining shares.
If that's not a sign to go for the gold, we don't know what is!
The Summit experience
We spoke to six other Summit faculty to get their takes on this year's Summit.
Multi-family investor and syndicator Brad Sumrok says, "I thought I knew what to expect, but I was blown away. The Summit is a mind-expanding experience."
A common thread was the value of connecting with other investors … even outside of formal sessions. "Dinners and hanging out were the most valuable part of the cruise," says syndicator Michael Becker.
A third-year faculty member, Kyle Wilson, says, "The network and connections are unbelievable. We come to get good ideas and bounce ideas off of each other."
David Sewell agrees that the Summit is a center for unbelievable growth and learning. "I learn something new every time I'm here."
Like our gold-loving friends, David believes in the value of investing in real assets to gain protection from the volatile dollar. His chosen asset is agricultural real estate, specifically coffee and cacao farms in Latin America.
Because of high, steady demand, getting into the coffee and chocolate business is "almost a no-brainer," David says.
His goal is to monetize his business away from U.S. dollars into gold … and he's learned how to do that, he says, by attending the Summit and learning from the stellar faculty.
Both David and real estate expert Kathy Fetke, along with many other Summit attendees and faculty, know big changes are coming to the U.S. dollar and to resource availability around the world.
But, says Kathy, "The right advice can change everything." It can be scary to realize the reality of things … but you can't prepare for the future if you don't know what's coming.
The Summit is invaluable for Kathy because it provides a chance to hear about massive upcoming changes … and discover ways to prepare.
For example, Costa Rica and Ohio are both wonderful places for growing food and accessing clean water, two things Kathy says will be incredibly important to have in an uncertain future.
Kathy was also impressed by the young people at the Summit. "They give me confidence in the future," she says.
Our long-time contributor Bob Helms, the grandfather of real estate, agrees. "I was very impressed with the information, energy, and knowledge of the young people," he says.
Want to get on the boat next year? Get on our advanced notice list! We'll send you updates as soon as they're available.
---
More From The Real Estate Guys™…
The Real Estate Guys™ radio show and podcast provides real estate investing news, education, training and resources to help real estate investors succeed.
Interest rates are a big deal for real estate investors … for many reasons.
The first and most obvious reason is because interest rates are the price of the money you borrow to invest with.  Higher rates mean higher payments and less cash flow.
Of course, even when you pay cash for your properties, your tenants probably carry consumer debt … car loans, credit card, and installment debt …
Higher rates mean higher debt payments for your tenants, so less of their monthly budget is available to pay you rent or absorb rent increases.
Also, your property values, exit options, and liquidity are all affected by interest rates.
Higher rates mean buyers have less capacity to bid up comparable properties … and fewer buyers can afford to buy your property when you're ready to sell.
For these reasons and others, most real estate investors and their mortgage advisors pay very close attention to interest rates …  especially when financing or re-financing.
But there are other very important reasons for real estate investors to care about the future of interest rates …
Interest rates are a barometer for the health of both the currency and the overall economy.
Last time we looked, most real estate investors transact and denominate wealth in currency (dollars for Americans) … and your rental properties, tenants' incomes, and overall prosperity all exist inside of the broader economy.
So the potential for big changes to either the currency or the overall economy matter to real estate investors just like they do to paper asset investors.
In fact, based on the amount of debt most real estate investors use, interest rates are arguably even MORE important to real estate investors.
We're just a couple of days away from our Future of Money and Wealth conference … with nearly 400 people coming … and right now we're thinking a lot about the dollar and interest rates.
Peter Schiff is speaking.  Peter wrote Crash Proof in 2006 and released it in 2007.  Back then, he loudly warned of an impending financial crisis whose roots would be in the mortgage market.
Sadly, back then we didn't know Peter, and we didn't read his book.  Then 2008 happened, and we were blindsided by the financial crisis.
So now we read more … a LOT more.
We make time to listen to people like Peter Schiff, Robert Kiyosaki, and Chris Martenson.  And we work hard to share them with our audiences.
A very interesting book we just finished is Exorbitant Privilege by Barry Eichengreen.  He's Professor of Political Science and Economics at Cal Berkeley.
Eichengreen published Exorbitant Privilege in 2011, which means he probably wrote it in 2010.
Keep this in mind as we share these prophetic excerpts from Chapter 7, "Dollar Crisis"…
"What if foreigners dump their holdings and abandon the currency [dollar]?  What, if anything, could U.S. policymakers do about it?"
"It would be nice were this kind of scenario planning undertaken by the Federal Reserve and CIA … it would have to start with what precipitated the crash and caused foreigners to abandon the dollar."
Note:  Eichengreen probably didn't know at the time that James Rickards, former attorney for Long Term Capital Management (the hedge fund at the center of the near financial meltdown of 1998), was participating in precisely this kind of planning, which Rickards describes in his book Currency Wars, published a year after Exorbitant Privilege.
Back to Eichengreen's prophetic 2011 commentary …
"One trigger could be political conflict between the United States and China.  The simmering dispute over trade and exchange rates could break into the open …
"… American politicians … could impose an across-the-board tariff on imports from [China]."
WOW … Eichengreen wrote that at least 7 years before this March 22, 2018 headline from CNBC:
Trump slaps China with tariffs on up to $60 billion in imports: 'This is the first of many'
Back to Eichengreen in 2011 …
"Beijing would not take this lying down."
China to US: We'll match your tariffs in 'scale' and 'intensity'
Eichengreen in 2011:
"Or the United States and China could come into conflict over policy toward rogue states like North Korea and Iran."
If you've been following the North Korea drama, you probably know this one's been back and forth.
Last summer, China seemed to side with North Korea.  Then they tried to take a neutral position.
But recently Kim Jong Un paid a secret visit to China.  Of course, no one really knows what that was about.
But based on recent trade policy it seems the U.S. isn't sucking up to China for help with North Korea.  So maybe the U.S. and China disagree on North Korea?
Now STAY WITH US … because the point of all this is … according to Eichengreen …
China's relationship with the United States and the U.S. dollar has a DIRECT impact on the future of YOUR money, interest rates, and wealth.
And if you're like most Main Streeters, you may not completely understand the connection …
… just like we didn't understand what Credit Default Swaps had to do with our real estate investing in 2008 … until everything suddenly imploded …
… despite reassurances from the wise and powerful man then behind the curtain of the Federal Reserve, Ben Bernanke.
And the point here isn't Iran, or North Korea, or tariffs, or trade wars … it's about whether China gets upset enough with the U.S. and opts for the nuclear option …
Eichengreen in 2011:
"… China [could] vent its anger and exert leverage … by … dumping [Treasuries] … would send the bond markets into a tizzy … interest rates in the United States would spike.  The dollar would crater … could cause exporters, importers, and investors to abandon the dollar permanently."
Obviously, there's a LOT more to this topic than we can cover today.
Our point for now is that way back in 2010-11, Eichengreen envisioned a scenario in which conflict with China could create a dollar crisis.
As you can see, today's headlines are living out his concerns.
When you read Eichengreen, like Jim Rickards, he talks about things reaching a tipping point … where everything happens fast.
We lived that in 2008 and it was NO FUN.  But that was only because we were on the wrong end of it.  While we got slammed, others made fortunes. They were informed and prepared.  We weren't.
So be cautious of normalcy bias and complacency when it comes to contemplating the possibility of a dollar crisis.
Better to be prepared and not have a crisis … than to have a crisis and not be prepared.
Until next time … good investing!
---
More From The Real Estate Guys™…
The Real Estate Guys™ radio show and podcast provides real estate investing news, education, training, and resources to help real estate investors succeed.