Like waves on the beach or the rising and setting of the sun … the ebb and flow of the infamous "business cycle" is something every entrepreneur and investor must navigate.
The marketplace is fluid and dynamic.  There are no lane lines or guard rails.
More importantly, there is no singular cycle because there is no singular market.  As Jim Rickards says … it's a complex system.
At our last Investor Summit at Sea™, Fannie Mae's chief economist Doug Duncan warned the current economic expansion is one of the longest on record.
The odds, Duncan says, are high another recession is around the corner.
And as we've noted before, 10 of the last 13 times the Fed embarked on a rate raising program … the result was recession.  So …
Should real estate investors wait for the next recession to add to their portfolio?
The answer is … it depends.
That's because it's probably not smart to apply a one-size-fits-all simple strategy to an investing question about a complex system.
And even trying to "narrow" the question down to "real estate" is still complex.
After all, "real estate" covers a lot of ground (sorry, couldn't help it) … in terms of geographic markets, property types, teams, available financing, and specific deal terms.
Common sense says if you look at enough deals, you'll probably find a good one … in any cycle … because every real estate deal is unique.
So macro conditions are interesting for deciding which markets to shop in, but less so for deciding whether or not you want to find a deal.
Because if you won't even look because you're waiting for a macro-sale, you might miss a micro-sale… and find yourself sitting out much longer than you planned.
Remember, you can't profit on property you don't own.
Markets get hot for a reason …
When a real estate market gets hot, it's because buyers are bullish about the future.  Sometimes they're wrong, but often they're right.
Local real estate markets are driven by local factors … the local economy, local tax and business policies; local infrastructure, weather, amenities and population trends.
When LOCAL factors are positive, LOCAL real estate prices and rents rise.  Sometimes in sync.
But sometimes, prices get ahead of rents.  Cap rates (rent ratios) fall.  Investors are willing to pay more for the same income in that market … for a reason.
And in a recession, the problem can actually get worse.  In other words, it's not unusual in hard times for quality markets to become even MORE expensive.
That's because when clouds form … or it starts raining … money seeks shelter in quality.
So strong markets and property types often attract MORE capital in uncertain times … thereby raising the price to acquire safe haven assets.
As we discussed last time, Americans and foreigners have already shown a strong preference for U.S. real estate … housing in particular … even as stock markets are raging to record highs.
Royal flushes are rare …
When a macro-event comes and slaps down the national or global economy, sometimes great markets get caught in the downdraft.
This happened in 2008 and it created some of the best buying opportunities since the real estate bust of 1989.  For those who were in position when it happened and acted, it was awesome.
But think about that.
If you missed buying the bargains coming out of 1989 and sat out waiting for the next real estate recession, you'd have been on the sidelines for nearly two decades.
Meanwhile, lots of people made lots of money in real estate … without getting the bargain of the century on every deal.
Pigs get fed.  Hogs get slaughtered … or starve.
This variation on an old investing adage still rings true in today's investing climate.
The idea is there's danger in getting greedy.  It's about being overexposed to a market top, and taking on a lot of downside risk trying to squeeze out a little more upside gain.
But it's also true about waiting … and waiting … and waiting … for the BIG correction, so you can swoop in and gobble up distressed assets for pennies on the dollar.
Remember … you can also strike out by standing at the plate waiting for the perfect pitch.  It's usually better to swing.
What are YOU waiting for?  
A PIG is a Passive Income Generator … like rental real estate.  It's the kind of asset which actually attracts capital in a recession.
That's because when asset prices are uncertain, income is reassuring.  And as prices of stocks, bonds, commodities, and currencies go up and down like a roller coaster …
… working-class people ride the merry-go-round of getting up and going to work every day to pay their rent.
And if they don't, you can replace them with someone who will … IF you're in a market and product type with solid supply and demand dynamics.
To be there, you may have to pay a premium for quality.  The deal still needs to make sense, but it doesn't have to be cheap to be a bargain.
"Bargain" is a relative term … and price is only ONE component.  There's more to value and desirability than just price.  Few people want the cheapest brain surgeon.
So long as the market, team, property, and deal make sense … meaning you've got staying power to ride out a recession if it comes …
… then you can sail through the business cycle riding a PIG.  It's not sexy.  But it's better than starving or getting slaughtered.  You can score a lot of points with base hits.
Until next time … good investing!
---
 More From The Real Estate Guys™…
The Real Estate Guys™ radio show and podcast provides real estate investing news, education, training and resources to help real estate investors succeed.
Agriculture / Farmland
Money growing on trees. It's fun to imagine … but what if you really could grow money with the power of plants?
In our view, agriculture land and agricultural commodity investments are one of the hottest alternative real estate investment out there right now … for good reason.
Unlike other markets, agriculture is global. Think about it … besides basic housing, what is another commodity that everyone needs? Food!
Every time you step into a grocery store or a farmer's and make a purchase, you send money to agriculture land investors and farm owners.
And agricultural profits aren't just limited to edible commodities.  Think your hardwood floors … A valuable source of profits for farmers of teak and other prized woods.
So why not get in on the profits yourself?
Demand for agricultural products is consistent … and growing steadily as global populations increase.  The world population is expected to grow from 7.4 billion to 9.7 billion by 2050.  More people = more food = more money in the pockets of food producers.
And with modern technology, agricultural products can be distributed in markets across the world.  World-wide demand provides stability.
The Food and Agriculture Organization (FAO) forecasts that a 60% expansion in food production is needed by 2050. This increase in demand is occurring when 80% of arable land is already in use and current arable land degradation is occurring at a pace 100x greater than the rate of formation and recovery.
In the United States, annual returns on farmland have averaged over 11% for the past 25 years.  But agricultural investment opportunities are not limited to the United States … they are available across the world, providing you a way to extensively diversify your portfolio.
Agricultural investments can act as a buffer to market volatility. In 2008, farmland was one of the few assets that ended the year up despite the sobering market crash. One of the best assets to own during times of crisis, and especially during a period of growing inflation, is farmland.
When investigating agricultural opportunities, consider …
Global markets > local markets. When investing in a real asset like agriculture, global markets are more important than local markets. Investigate global demand for various agricultural products before checking out local specifics.
Aim for sustainability. Agriculture is often considered a steady investment … but only when crops can be sustained for generations without harming the land they grow on. You want investments that will be consistent for the long term.
Consider the land. Based on your chosen crop, consider the natural climate, soil, and weather conditions that will be most conducive to profitability.
Take a look at local factors. Although agriculture meets a global demand, investors need to consider local factors such as labor supply, land ownership rights, and tax climate.
Sound like a lot to figure out?  As with any investment, it's essential investors build a team of experts to manage and grow their investment.
Finding the right farmers and on-site management team is a crucial piece of a successful agricultural investing … and why syndicated investments can be a great option.  Economies of scale attract quality farming teams and create greater returns.  Passive investors buy a parcel of land without having to worry about hands-on, day-to-day operations.
Agricultural investments can be a great addition to your investment portfolio.  Just be sure to plan how your chosen commodity fits into your portfolio.  Some crops, like hardwood trees, are a great legacy investment, while other crops can provide more immediate cash flow.
Investing in agriculture can mean wildly different things … from coffee and cacao beans, to teak trees, to coconuts.
Below is a list of helpful resources.  Do your homework … and then considering giving this "green" investment a shot!
Radio Shows
Reports & Articles
Market Field Trips & Property Tours
Boots-on-the-Ground Teams
Clues in The News
When the quality of the currency is questionable, it's critical to be extra careful when selecting markets and property types.
That sounds good, but what does it mean in the real world?
The answer isn't short, but it's very common sense once you hear it.  And we get the lessons from some unlikely guests.
Behind the silver microphones for this profitable episode of The Real Estate Guys™ radio show:
Your resourceful host, Robert Helms
Your recycled co-host, Russell Gray
Special guest, President of EverBank Direct, Frank Trotter
Special guest, real estate entrepreneur, Mark Bragg
Frank Trotter is a banker who deals not only in dollars, but in a variety of currencies, so he has a unique perspective on how resources such as oil affect the stability of currencies.  And yes, there's a very important lesson for real estate investors.
Our next guest is Mark Bragg of Shadowrock Farms.  Mark draws attention to food as one of the most important resources of all.  Once again, there is a very interesting real estate play involved – and we're betting it's something you haven't thought of.
So listen in as The Real Estate Guys™ research the strategic role of resources in strategically picking markets, properties and currencies to protect and grow your wealth.
The Real Estate Guys™ radio show and podcast provides real estate investing news, education, training and resources to helps real estate investors succeed. Visit us on Facebook!
Whew.  Here we are at our fourth and final installment of the August and the Economy series.  How are you holding up?  Our brains are swollen.
But, to keep the rally going, we've called on some very smart and outspoken money managers.  As we've said before (and will say again), too many real estate investors operate in their own world – which is far and away from the world of traditional financial planning, economics and paper assets.  Real estate investors are deal junkies.
However, there's a lot to learn from paper asset and commodities guys.  And our guests for this episode are no exception.
Sitting at the silver (which some argue is a hotter commodity than gold) microphones, looking for the silver lining in the cloud of recession hanging over the U.S. economy:
Your silver tongued host, Robert Helms
Your on-his-way-to silver haired co-host, Russell Gray
Returning guest, the ever energetic and outspoken President of Euro-Pacific Capital, Peter Schiff
First time guest, alternative investment money manager, Ty Andros
With all that silver talk, you'd think this episode is about commodities.  And certainly both of our guests are concerned about the dollar and bullish on metals.  But today's discussion is much bigger than that.
Peter Schiff has become well known for his very accurate prediction of the financial meltdown as chronicled in his best selling book, Crash Proof 2.o which is on our Recommended Reading list.  He's been contending with many of the mainstream financial pundits for quite some time.  We like him because he makes Austrian economics easy to understand.
Since we last interviewed Peter a year ago, a lot has happened.  We check in with Peter this episode to get his current thoughts on recent events and where he sees the dollar, commodities and real estate all heading.
Ty Andros is also a money manager, but where Peter focuses primarily on non-U.S. stocks, Ty puts a lot of emphasis on commodities.   So as you might imagine, he has a lot to say on the state of the U.S. dollar and its affect on commodity values.
We care about what stock guys think about businesses because businesses are who employ our tenants.  We want to know which industries and areas are most likely to have good prospects for stable and growing employment.  People with jobs make better tenants.
We also care about commodities for a couple of reasons.  First, if our currency is dropping in value, then we need to find alternatives to hold our liquid reserves – somthing that will retain purchasing power.  After all, that's all a currency is good for: buying stuff.
Commodity trends are important for other reasons also.  Rising commodity prices are one of the first symptoms of inflation, which will later show up in unemployment (when costs go up, but prices can't be raised yet, companies will lay off people to reduce labor costs and offset their rising costs of raw materials).  Also, rising commodity prices make new buildings more expensive to build, so as replacement costs rise, current buildings are more attractive.
The point is that all this economic stuff really does directly matter to real estate investors.  And most don't ever pay any attention to it.  So dare to be different!  Listen in to these compelling commentaries and expand your own thinking…right here on The Real Estate Guys™ radio show!
Listen Now!
Don't miss a show – subscribe to the free podcast!
Want More?  Sign up for the free newsletter!
The Real Estate Guys™ radio show and podcast provides real estate investing news, education, training and resources to helps real estate investors succeed. Visit us on Facebook!
Central banks around the world have been pumping "liquidity" into their respective economies since 2008. In the USA, the Fed has gone through two rounds of "Quantitative Easing" (QE1 and QE2) and has been talking about a third.  Meanwhile, the government is piling up debt at a record pace.
What does it all mean?  And where is all this "liquidity" going?
Slogging through the headlines in our galoshes:
Your host and rainmaker, Robert Helms
Your co-host and chief drip, Russell Gray
Have you ever wondered where the Fed gets the money it uses to purchase government debt or toxic assets?  We've heard it said they have a magic checkbook – one whose checks NEVER bounce.  Hey! We want one of those!
So when the Fed buys stuff in the "open market", where does the money go?  And once it enters the economy, how does it spread around?  Will any of it puddle up in real estate?
If you've been baffled by all of this, but can see gold, oil, gas, groceries, clothing and your Big Mac and Starbucks all going up, then you already have part of the answer.  Maybe those pundits who proclaim no inflation are really all wet?
Tune in to this episode as we explain how the added liquidity created by expansionary monetary policy dams up and then overflows through a series of levee breaks, eventually bringing a wave you can ride.  But you need to be on your board and paddling well before the dam flood comes.
Remember:  when asset values go up (denominated in dollars), equity happens. If you want it to happen to you, you have to get in while the tide is low, then be lifted by the rising waters.  So grab your rubber ducky and let's get our feet wet.
Listen now!
Don't miss a show – subscribe to the free podcast!
Want More?  Sign up for The Real Estate Guys™ free newsletter!
The Real Estate Guys™ Radio Show podcast provides education, information, training and resources to help investors make money with their real estate investments.
Does debt free mean no leverage?  Or are there other ways to optimize return that don't include mortgages?  The Real Estate Guys™ look take a fresh look at an old school concept: investing for cash – even when you don't have any!
In the old schoolhouse for today's lesson:
•    Your Professor of Profit, Head Teacher and Host, Robert Helms
•    Teacher's Aide and Co-Host, Russell Gray
•    Old School Principal and the Godfather of Real Estate, Bob Helms
It's been said, "There's no school like the old school."  This is just another way of saying that there's often great wisdom in fundamental concepts which have stood the test of time.  When traumatic events like mortgage meltdowns and Great Recessions occur, they shake the structure of conventional wisdom.  What is often left standing are "old school" principals (like Bob!).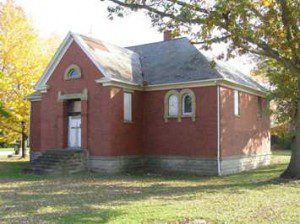 So we decided to brush the dust off of some old school ideas and talk about the pros and cons of investing for CASH.  Wait! If you love leverage or have no cash, stick with us because there's something in this show for you too!
Class starts with a Health & Safety lesson on the double-edged nature of financial leverage.  Magnified gains are awesome, but magnified losses can leave you cut and bleeding.  Don't ever run with leverage or swing it around wildly.
Our next lesson is in Current Events and begins with the when, how and why purchasing for cash is the best (and sometimes only) option for many opportunities in today's market.  However, our Science book says the caterpillar of cash today can metamorphosis into a butterfly of leverage in the future.
After recess, our Economics class features a discussion of why "cash is trash".  Although it's fallen out of vogue for bandwagon real estate "investors", many experts consider real estate a desirable commodity for hedging against inflation.
In Shop class, we discuss how to work with tools to create leverage that doesn't involve borrowing.  Wow! Debt free leverage.  Maybe this should be a Physics class?
For Phys Ed,  we learn how to play and stay in the game – even if we don't have any cash of our own.  Fun, but sweaty.
Before we know it, the school day is over and it's time to head home for supper.  We guess we're a little nerdy – because we sure had fun in school today!
Don't miss a show!  Subscribe to the Free Podcast
Want More?  Sign Up for The Real Estate Guys Free Newsletter!