Beauty is in the eye of the beholder … and in real estate, an appraisal is what gives you the unbiased, third party opinion on a property.
Appraisals happen whenever a lender is involved in a transaction, but that's not the only time you'll need or want an appraisal.
We'll examine the three ways appraisers can evaluate a property, why you shouldn't accept an appraisal as gospel truth, and how you can use an appraisal to SAVE money on your next deal
In this episode of The Real Estate Guys™ show you'll hear from:
Your valuable host, 

Robert Helms

His admiring co-host, 

Russell Gray
---
Listen
---
Subscribe
Broadcasting since 1997 with over 300 episodes on iTunes!
---
Review
When you give us a positive review on iTunes you help us continue to bring you high caliber guests and attract new listeners. It's easy and takes just a minute! (Don't know how? Follow these instructions).
Thanks!
---
Understand what an appraisal is
Nearly everyone who has purchased a property has dealt with an appraiser. In most all cases involving a lender, an appraiser is involved.
A lender is one of several parties interested in the value of a property. The seller, buyer, and lender all have an interest in knowing about value for different reasons.
But, an appraiser has no vested interest in a property's value, making them the neutral third party. However, even though they are neutral, it's good to keep in mind that their appraisal is an opinion of value.
While lenders are often interested in an appraisal to check out the value of the home versus the loan, it's a FANTASTIC tool for investors, too.
Appraisers can determine the value of a property based on future use. Depending on what improvements or changes an investor plans to make, the value of a property changes.
So, why would you need to understand valuation?
To secure a loan
To evaluate a deal
To understand your portfolio's value
An appraisal doesn't only happen when evaluating or completing a real estate deal. It's a way to understand your portfolio and properties at any point along the way.
Decode the jargon
An appraisal has a very specific purpose. Its job is to solve a problem: what is the highest and best use for this? That's the challenge.
Appraisers in many countries use the same methods and standards to solve this problem. The Appraisal Standards Board (ASB) develops, interprets, and amends the Uniform Standards of Professional Appraisal Practice (USPAP).
The appraisal report is created using a combination of three methods:
Sales comparison method.

Look at similar properties and what they've sold for recently.

Capitalization approach (income approach).

This is the value the property based on the income it generates. What are people renting for right now? Where else could they go locally? In some cases, there aren't many comps to look at, so the income a property is currently generating might be more appropriate.

Summation approach (Cost segregation approach)

. Look at the income from the property and ask: What would it cost today for the land, construction, and development? This is a way to appraise a large, one-off or unique building.
The appraisers job is to look at the value based on these approaches and to weigh them properly.
How to use an appraisal report
Since appraisal reports are a third-party opinion of value, they aren't set in stone, and shouldn't be taken as the gospel truth.
Once you know what goes into an appraisal report, you can think critically about them and extract the parts that are useful.
And, it can be a valuable tool for negotiation.
In some cases, if an appraisal comes back LOWER than the offered price, it's appropriate to go to the seller and start with that valuation in the negotiations.
Or, if you're planning to go in on a deal with someone else and need to split the property value later, an appraisal is that neutral party that provides the numbers.
As with any expert, appraisers have a WEALTH of knowledge, and it's worth learning a little about their craft. Some appraisers have some impressive niches, including airports, commercial buildings, and even haunted properties!
If possible, try to be on-site for an appraisal and learn what the appraiser is looking for. All of this information feeds into your education and foundation on how to improve properties to get the best bang for your buck … especially in a refinance or a sale.
Appraisals are a valuable tool for an investor. Whenever possible, be sure to spend the money on an experienced, well-respected appraiser. Then, when you get your report, understand the value AND the limitations of a report as you make your important investment decisions!
---
More From The Real Estate Guys™…
The Real Estate Guys™ radio show and podcast provides real estate investing news, education, training and resources to help real estate investors succeed.
It's said the only things which are certain are death and taxes.
We think this could be modified to DEBT and taxes….especially when you consider the relationship between the two.  BUT…we'll put our tin-foil hats in our lead cased fire-proof safe and focus on the tax…er, task…at hand.
We were out in the Phoenix area to visit Robert Kiyosaki and decided to pay a quick visit to a nearby friend and tax guru.  We'd heard there was a new regulation all real estate investors need to know about…
Talking taxes in the top of office to Tom's tower…
Your regular host, Robert Helms
His irregular co-host, Russell Gray
CPA, best-selling author and Rich Dad Advisor, Tom Wheelwright
Let's face it…taxes are NOT the most titillating topic.  After all, we'd all much rather focus on MAKING money, than spending dozens of hours and thousands of dollars tallying up how big a slice to send to the tax man.
And of course, just when you think you've got everything dialed, the tax man changes the rules of the game and hopes you're not paying attention.  It's a constant and unproductive game of cat and mouse.
SO…
If you decide to play, you'll need to find a way to keep up on the changes.  And then organize your activities to utilize EVERY deduction you're entitled to.  That's why you want a great tax advisor on your team.
Robert Kiyosaki makes a lot of money.  The guy he depends on to minimize the tax bite is Tom Wheelwright.

Tom's a bit of a nut job.  He actually LIKES taxes.  Weird.  But there's no accounting for taste.
But thankfully, guy's like Tom are out there.  And he pays attention to all the things that affect real estate investors.  So when he called and told us about some new tax regulations, we wanted to learn more.
Of course, we brought along our microphones and captured the conversation…because that's what we do.
Keep the Main Thing the Main Thing
When it comes to taxes, it's so easy to focus our efforts on paying LESS.  Sounds good, right?
Of course, the easiest way to pay less tax is to make less money…so be careful what you wish for.
Tom says your focus should be on MAKING MORE MONEY…and that's also true when selecting an advisor.  That is, your advisors are investments…just like your real estate…and you should select them based on their potential to MAKE you money.
It's a subtle, but important difference.  Otherwise, the temptation is to think of them as an expense…hire the cheapest, and get costly results.
The goal is to INCREASE the amount of money you pay for advisors, taxes, interest and insurance…and have those investments decrease as a percentage of your income.
To Change Your Tax You Must Change Your Facts
This is no different than the person who buys a horrible property in a terrible area and rents to the tenant from hell…then shows up at some poor property manager's doorstep with a problem they need fixed.
In other words, if you want the property's performance to improve, the conditions and circumstances need to change.  A property manager can only do so much with a bad situation.
The same is true for your taxes.
To get a beneficial tax result, you need to create better factual circumstances.  But it's much harder to rewrite history, so it's wise to understand basic taxation principles in ADVANCE, and then conduct your affairs in such a way that you create the most favorable tax result as you go along.
Obviously, this means getting an education and working closely ALONG THE WAY with your tax advisor.
Duh.  But knowing you need to do it and actually doing it are two different things.  So DO IT.
This Promises to Be a Crazy Tax Year
Tom tells us there are a number of items which are making tax filing a little more…taxing…this year.
The biggie is the new repair regulations.  Without getting lost in the weeds, the short version is that the IRS has issued new regulations designed to clarify a specific area of tax law which affects ALL real estate investors and most small business owners.
It has to do with how certain expenses are classified and whether they are treated as capital or ordinary expense.
Yeah, we don't get it either.  That's why you need a guy like Tom.
The point is that if it affects you…and if you own investment real estate, it probably does…then you'll have to file one (or more!) of Form 3115 Change of Accounting Method.  So be sure to ask your tax advisor before you file for 2014.
The Affordable Care Act is making things more complicated for individuals and small businesses this year also.  But that's been all over the news, so you're probably aware of it.  If not, your tax advisor will help you.
A couple of other items Tom says to keep an eye on are President Obama's proposal to charge capital gains tax at death (yes, it's true…death and taxes together again);  and a proposal to change the "carried interest rule", which would effectively cause real estate developers to pay ordinary income tax on certain items which are currently classified as long term capital gains.  Ugh.
So listen in to CPA Tom Wheelwright and find out what's happening and how it affects you!
Listen Now: [sc_embed_player fileurl="http://traffic.libsyn.com/realestateguysradio/New_Tax_Regulations_Every_Real_Estate_Investor_Must_Know.mp3″]
The Real Estate Guys™ radio show and podcast provides real estate investing news, education, training and resources that help real estate investors succeed.
Active real estate investors should NEVER pay tax on their cash flow or gains..EVER!  So says CPA Tom Wheelwright, our hero with a zero (taxes that is) and Rich Dad's tax advisor to Robert Kiyosaki.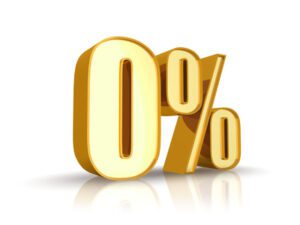 And unless you're Warren Buffett, we're guessing you'd probably rather pay LESS tax than more.
Maybe when we're multi-mega-billionaires like Warren, we'll want to pay more too.  Give us a few years and we'll let you know. For right now, less tax is better.  We'd rather save on taxes today and use the money to buy more real estate.  Weird, we know…but that's just us.
The GOOD NEWS is that even while most governments' appetites for taxes is growing, real estate investors still enjoy some of the best tax deductions and benefits there are!
To learn more about this taxing topic, we flew to Arizona and met face to face with Tom Wheelwright.  He says with proper planning, real estate investors can get their effective income tax rate to ZERO!
Manning the microphones for another exciting escapade into broadcast brilliance:
Your host with benefits, Robert Helms
Your big zero co-host, Russell Gray
A master of brilliant deductions, Robert Kiyosaki's Rich Dad Tax Advisor and CPA, Tom Wheelwright
Zero tax!  Now THAT sounds pretty stimulating.  In fact, Tom says the tax code is a treasure map to a series of stimulus programs.  So to get your personal economy working better, be sure to organize your investing to maximize tax deductions and tax benefits.
Tom tells us:
Why the tax code is a powerful tool for increasing your cash flow and accelerating  your real estate wealth building
How to avoid the number one MOST COMMON MISTAKE real estate investors make on their tax returns
How to save money on everyday items by using the tax code to make more of your expenses tax deductible
Why every dollar saved in taxes is worth five dollars of real estate!
And there's even more!  So grab a note pad and listen in as The Real Estate Guys™ interview CPA Tom Wheelwright.
Listen Now: 
The Real Estate Guys™ radio show and podcast provides real estate investing news, education, training and resources that help real estate investors succeed.